I Want Time To Stop Quotes
Collection of top 18 famous quotes about I Want Time To Stop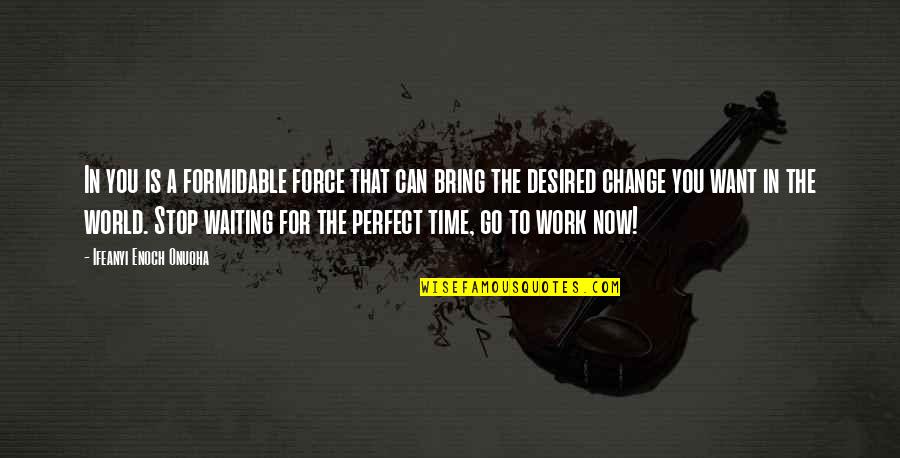 In you is a formidable force that can bring the desired change you want in the world. Stop waiting for the perfect time, go to work now!
—
Ifeanyi Enoch Onuoha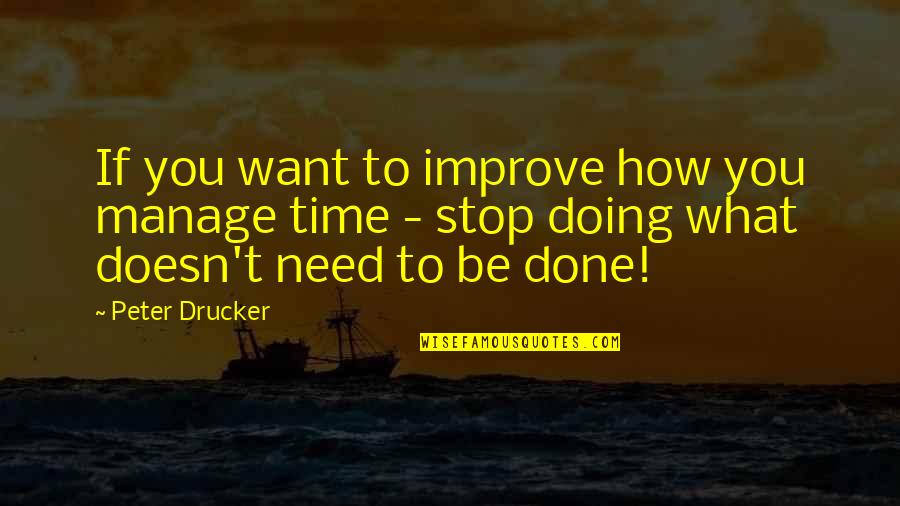 If you want to improve how you manage time - stop doing what doesn't need to be done!
—
Peter Drucker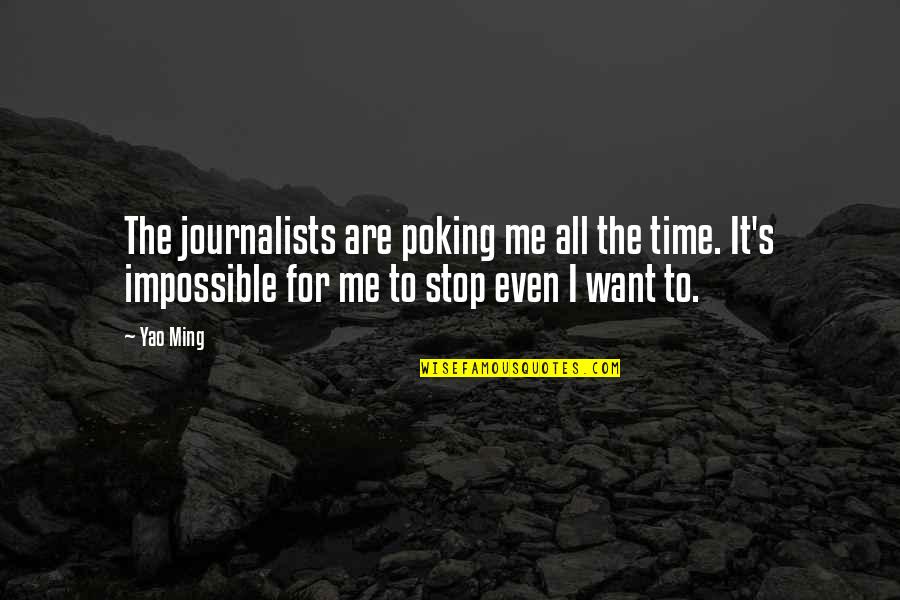 The journalists are poking me all the time. It's impossible for me to stop even I want to.
—
Yao Ming
It's time to stop tiptoeing around the pool and jump into the deep end, head first. It's time to think big, want more and achieve it all!
—
Mark Victor Hansen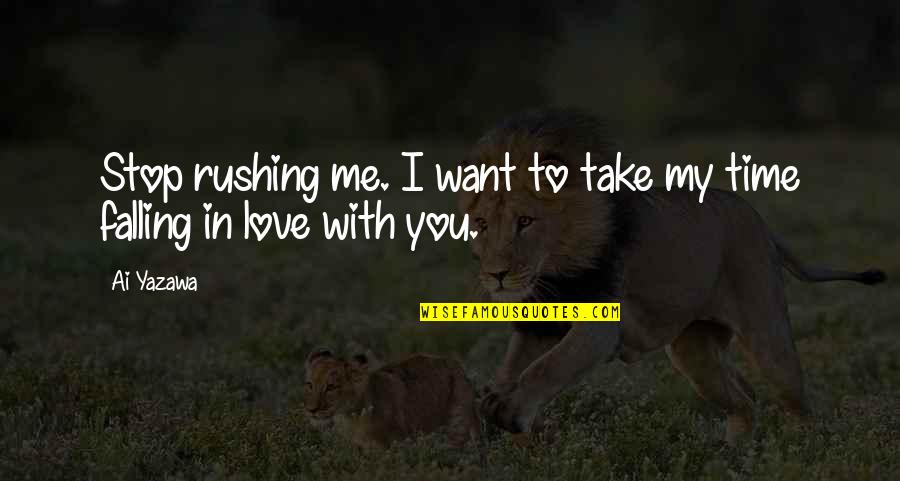 Stop rushing me. I want to take my time falling in love with you.
—
Ai Yazawa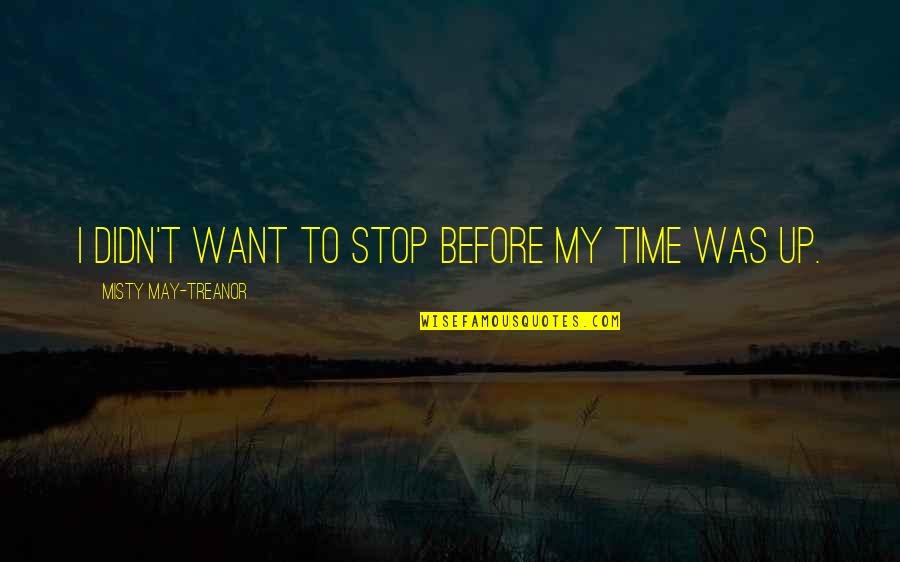 I didn't want to stop before my time was up.
—
Misty May-Treanor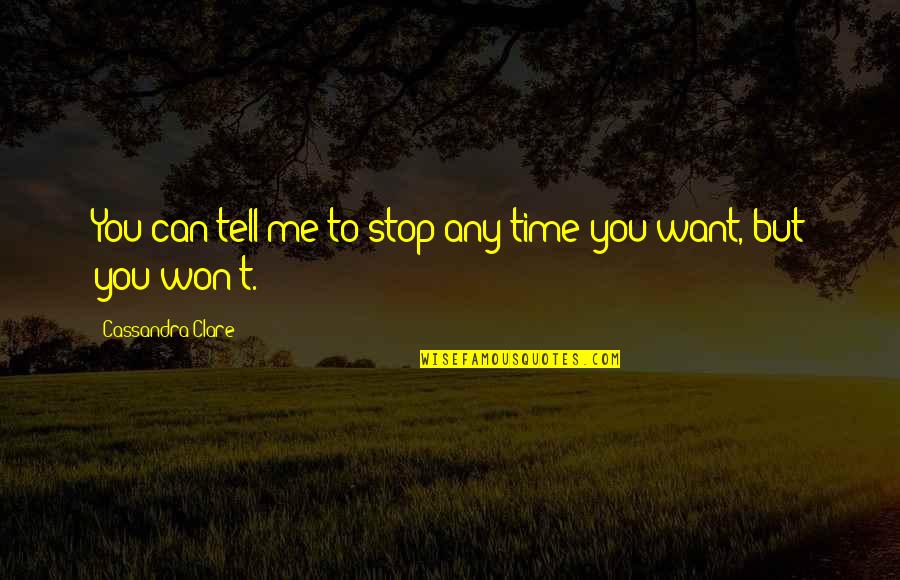 You can tell me to stop any time you want, but you won't.
—
Cassandra Clare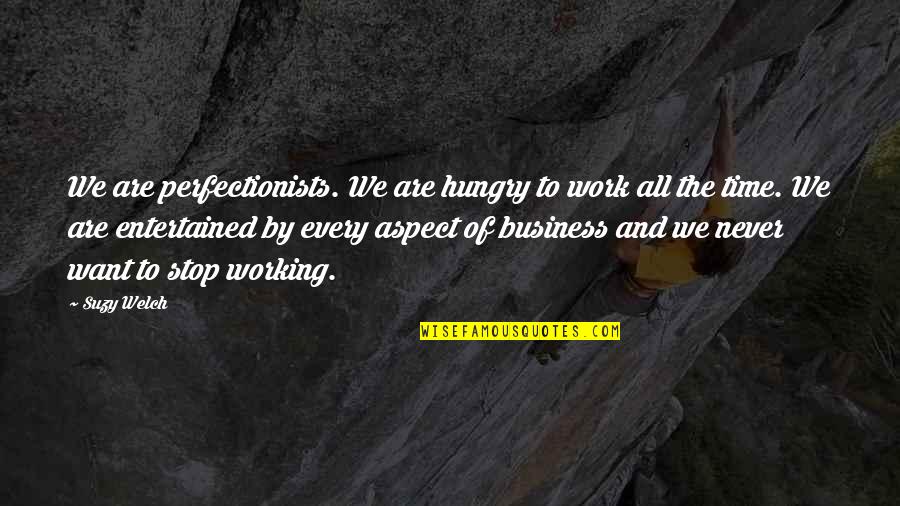 We are perfectionists. We are hungry to work all the time. We are entertained by every aspect of business and we never want to stop working. —
Suzy Welch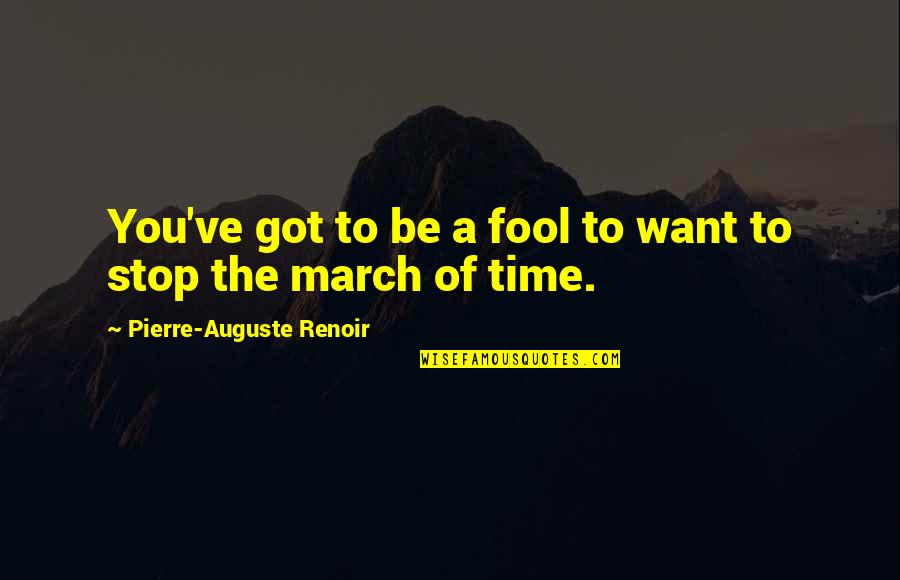 You've got to be a fool to want to stop the march of time. —
Pierre-Auguste Renoir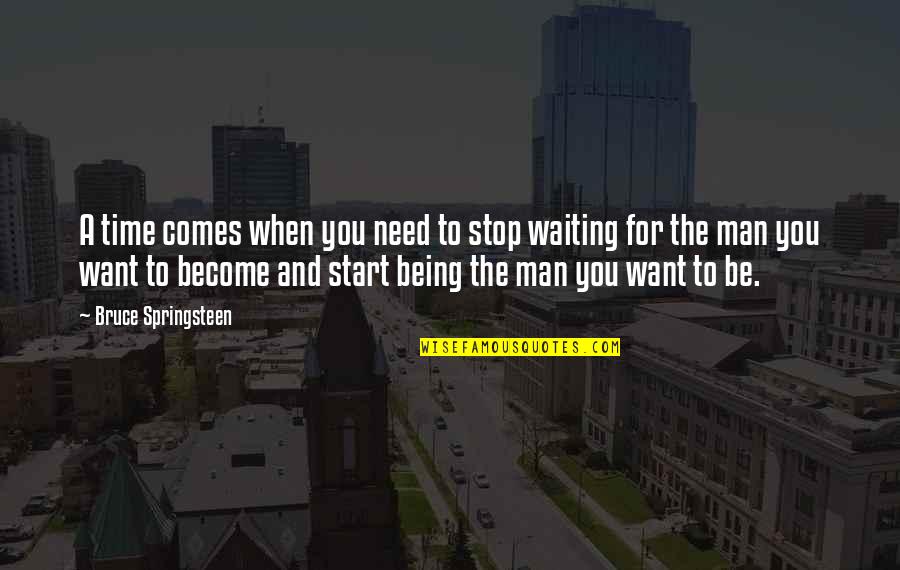 A time comes when you need to stop waiting for the man you want to become and start being the man you want to be. —
Bruce Springsteen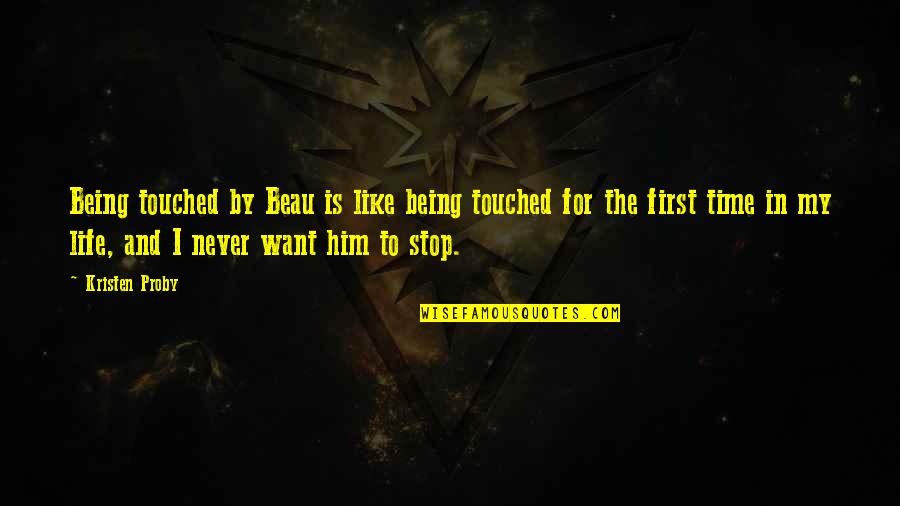 Being touched by Beau is like being touched for the first time in my life, and I never want him to stop. —
Kristen Proby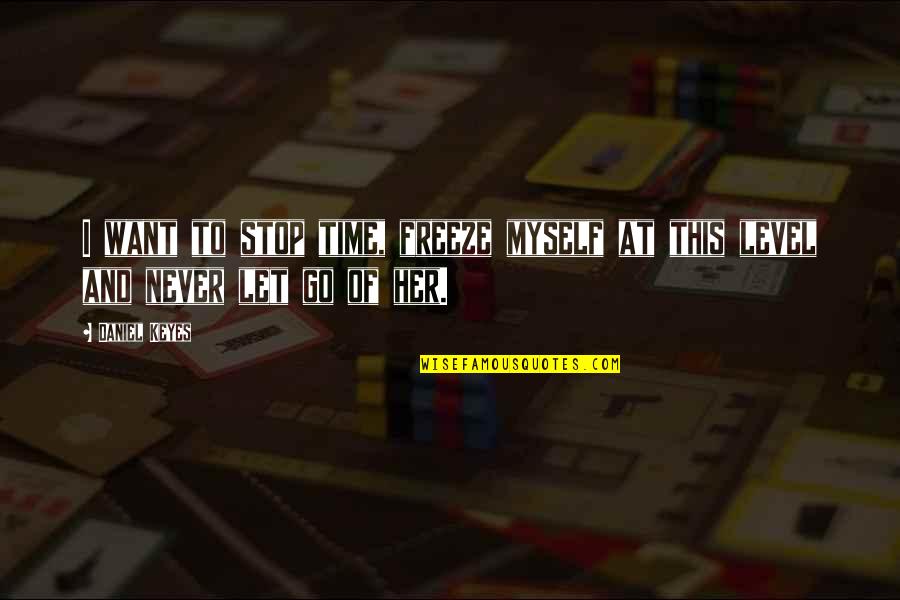 I want to stop time, freeze myself at this level and never let go of her. —
Daniel Keyes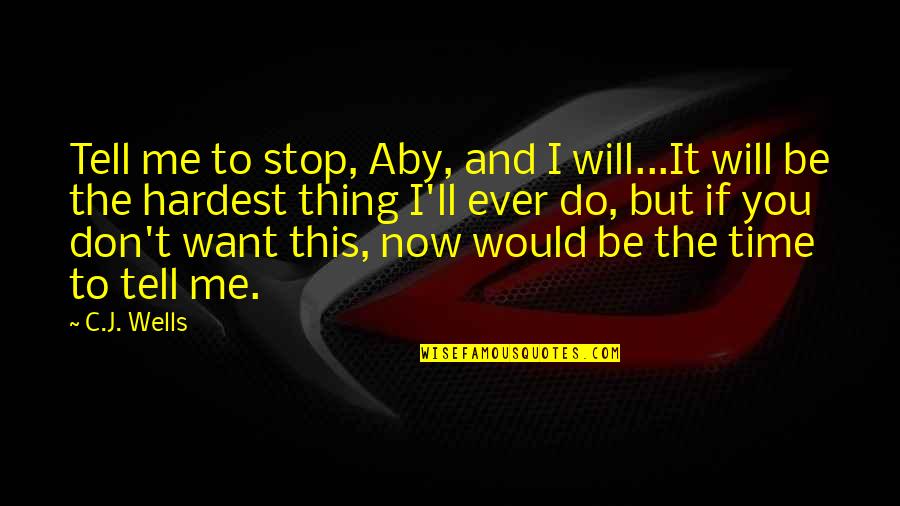 Tell me to stop, Aby, and I will...It will be the hardest thing I'll ever do, but if you don't want this, now would be the time to tell me. —
C.J. Wells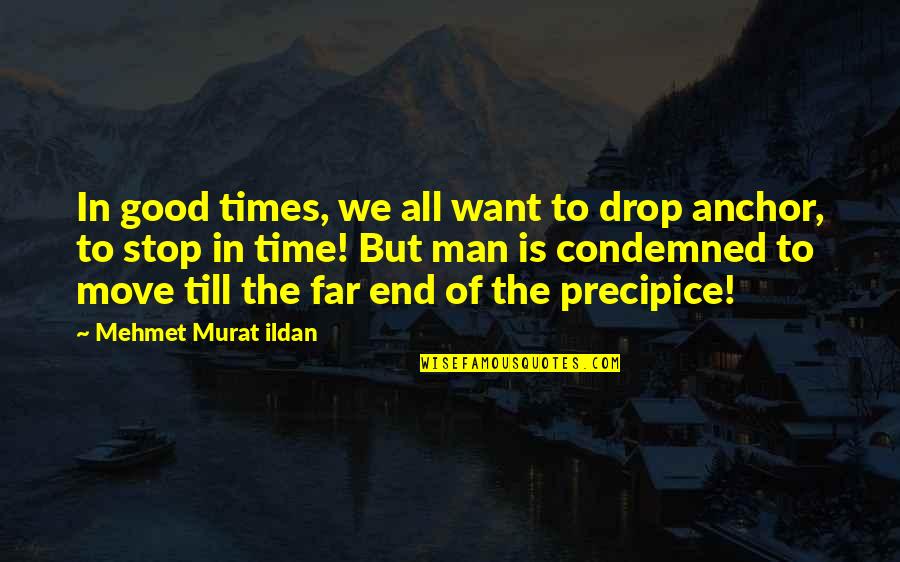 In good times, we all want to drop anchor, to stop in time! But man is condemned to move till the far end of the precipice! —
Mehmet Murat Ildan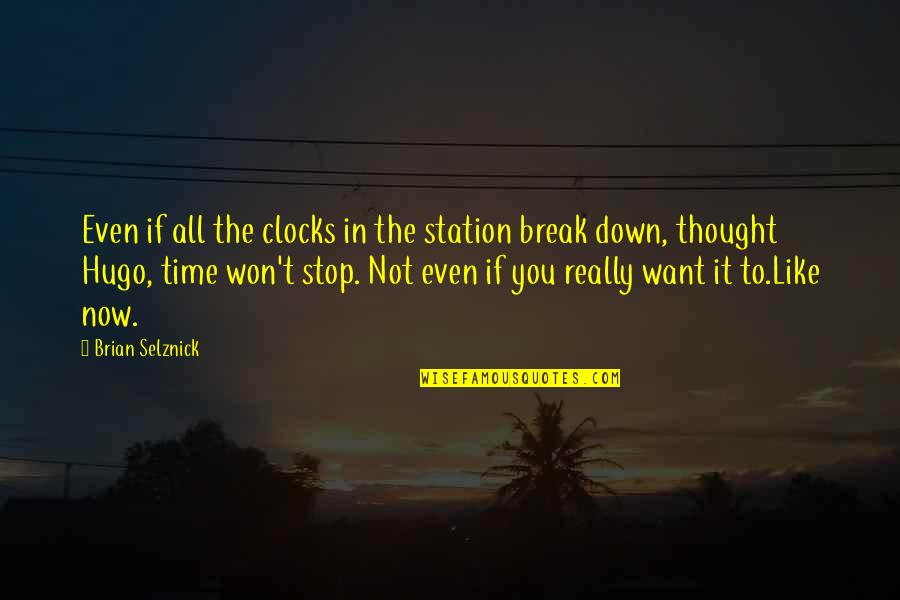 Even if all the clocks in the station break down, thought Hugo, time won't stop. Not even if you really want it to.
Like now. —
Brian Selznick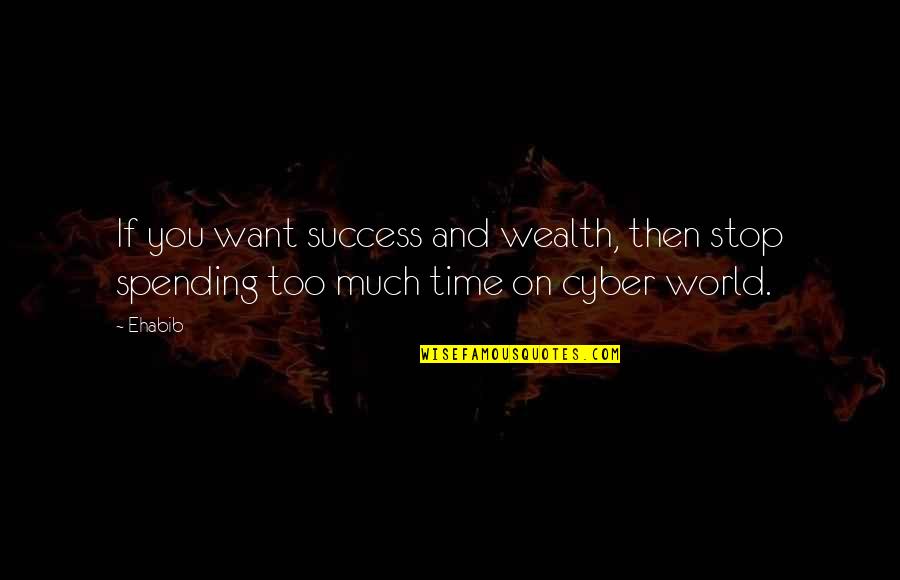 If you want success and wealth, then stop spending too much time on cyber world. —
Ehabib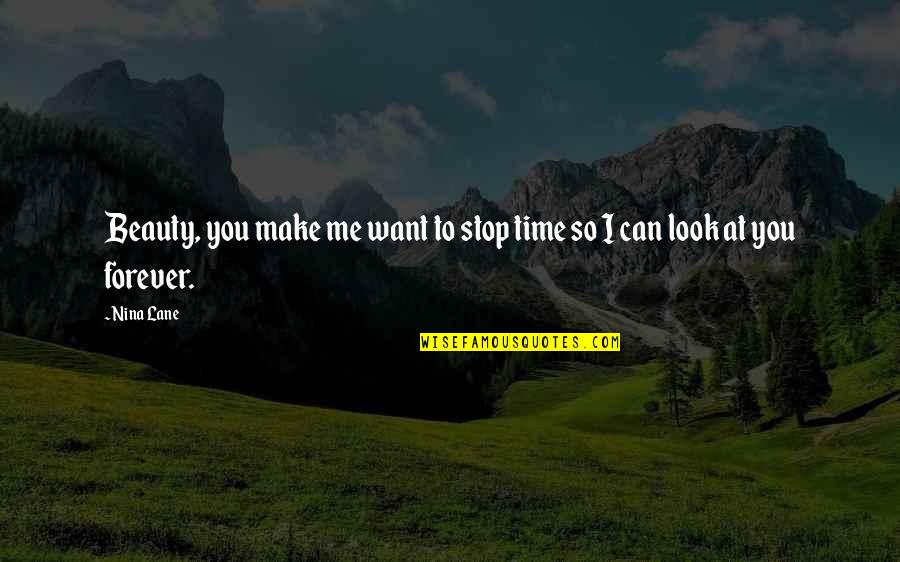 Beauty, you make me want to stop time so I can look at you forever. —
Nina Lane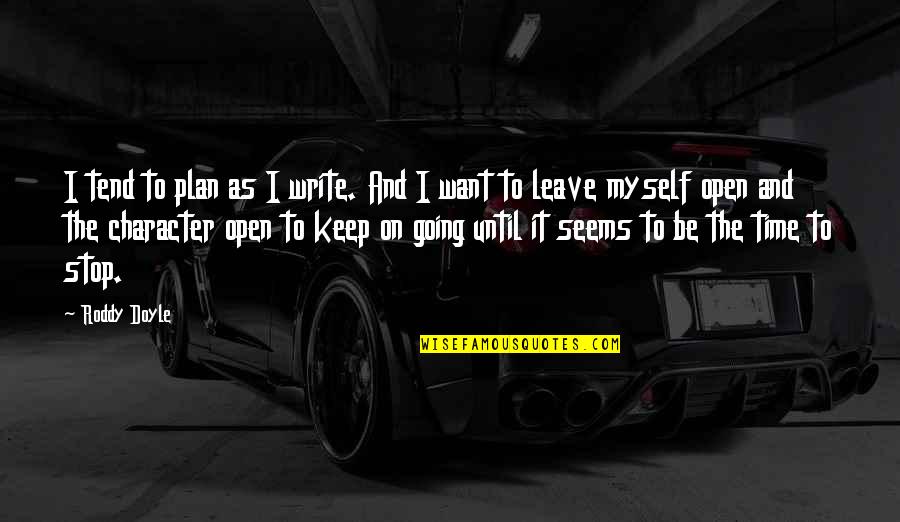 I tend to plan as I write. And I want to leave myself open and the character open to keep on going until it seems to be the time to stop. —
Roddy Doyle