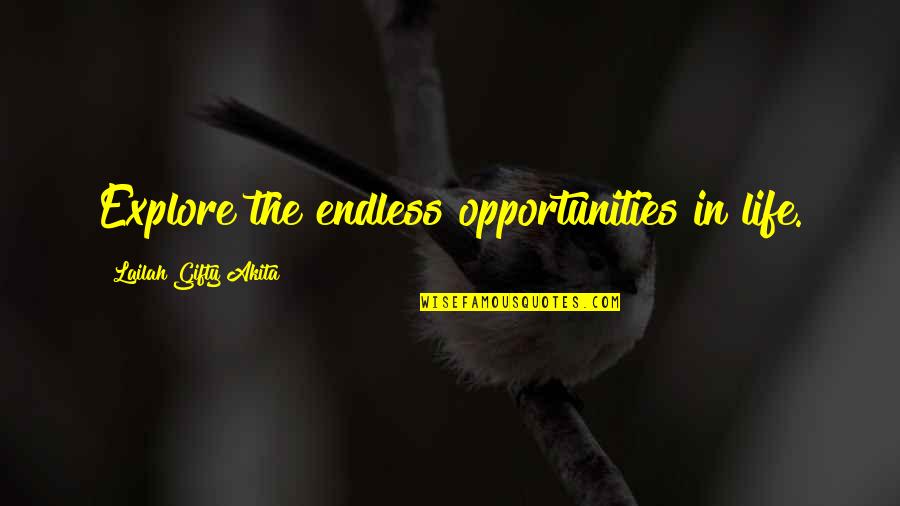 Explore the endless opportunities in life.
—
Lailah Gifty Akita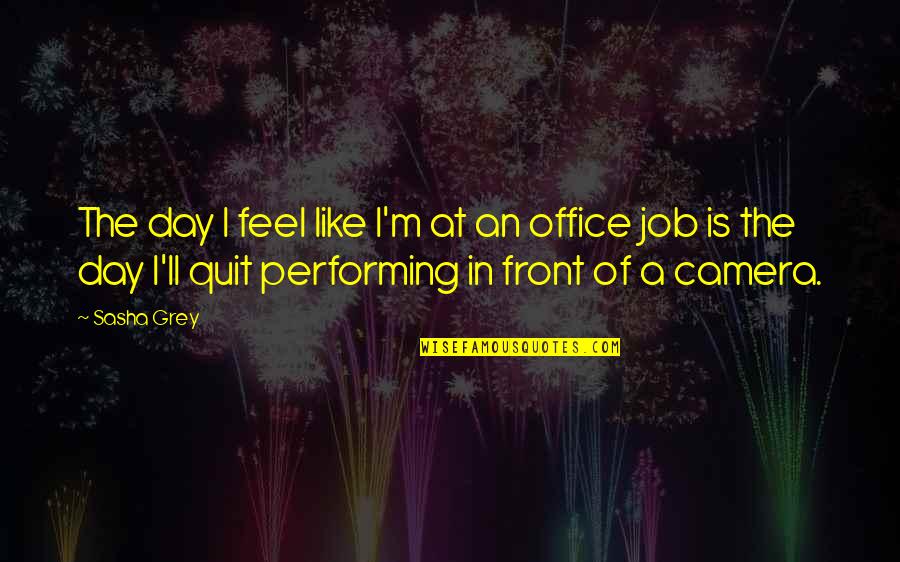 The day I feel like I'm at an office job is the day I'll quit performing in front of a camera.
—
Sasha Grey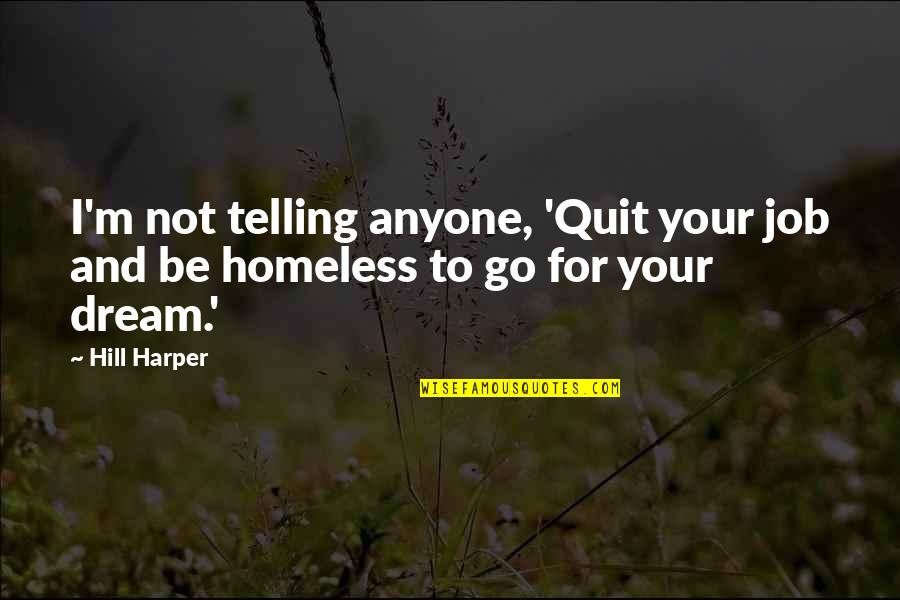 I'm not telling anyone, 'Quit your job and be homeless to go for your dream.'
—
Hill Harper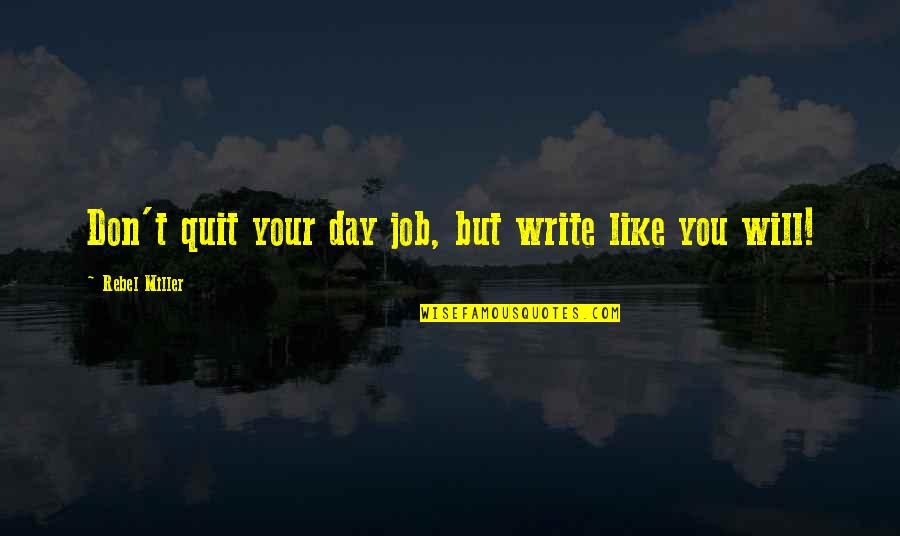 Don't quit your day job, but write like you will!
—
Rebel Miller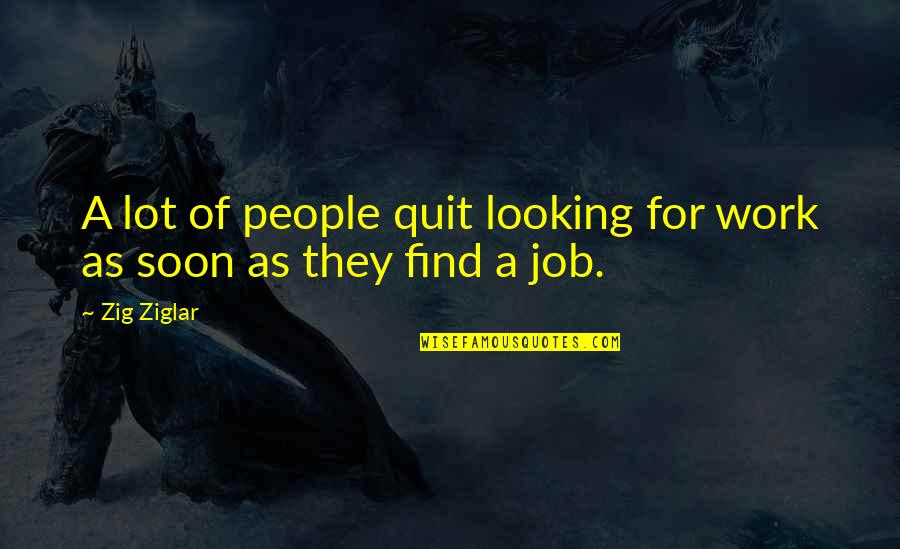 A lot of people quit looking for work as soon as they find a job. —
Zig Ziglar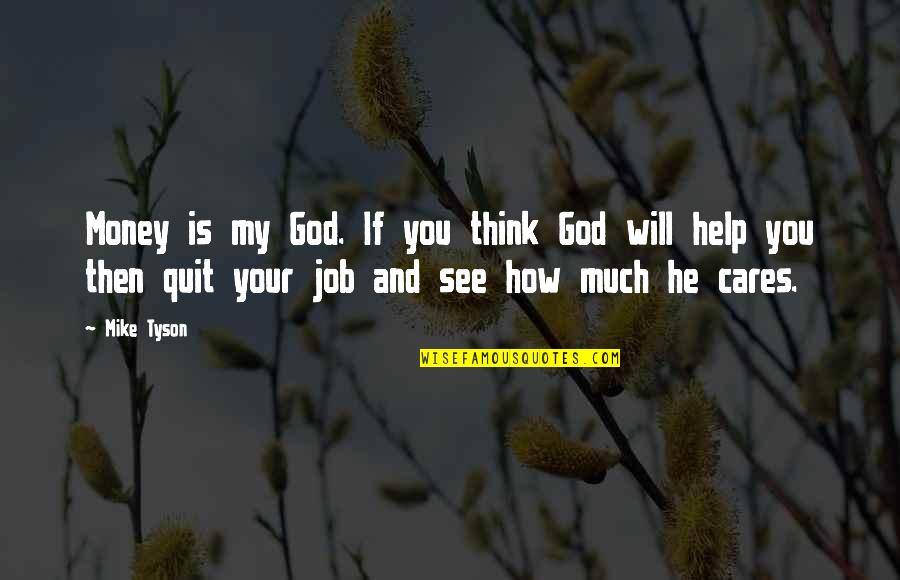 Money is my God. If you think God will help you then quit your job and see how much he cares. —
Mike Tyson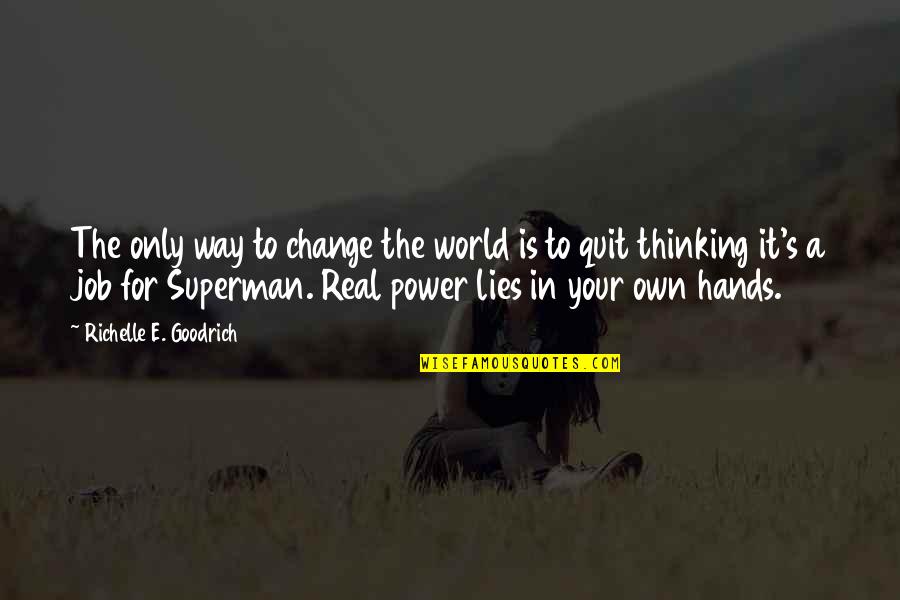 The only way to change the world is to quit thinking it's a job for Superman. Real power lies in your own hands. —
Richelle E. Goodrich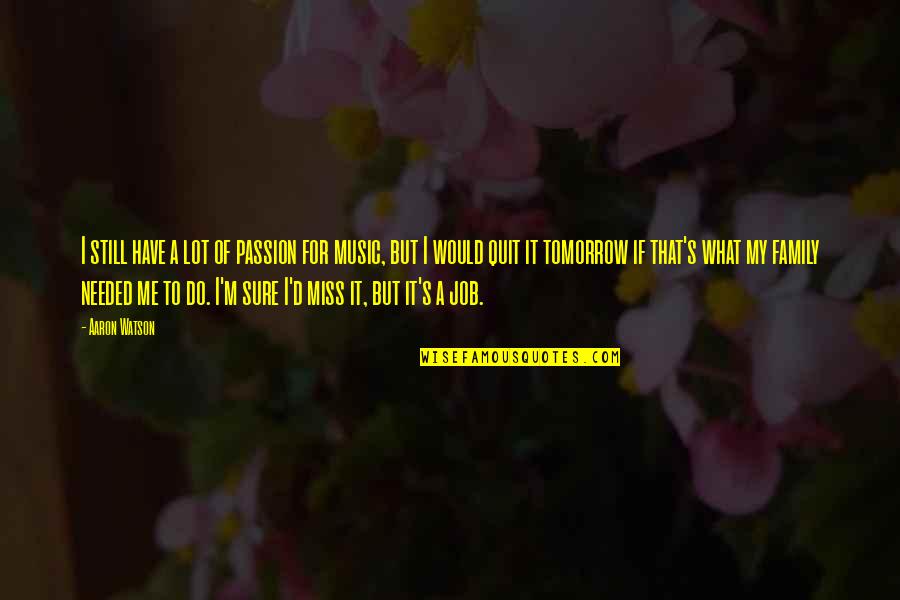 I still have a lot of passion for music, but I would quit it tomorrow if that's what my family needed me to do. I'm sure I'd miss it, but it's a job. —
Aaron Watson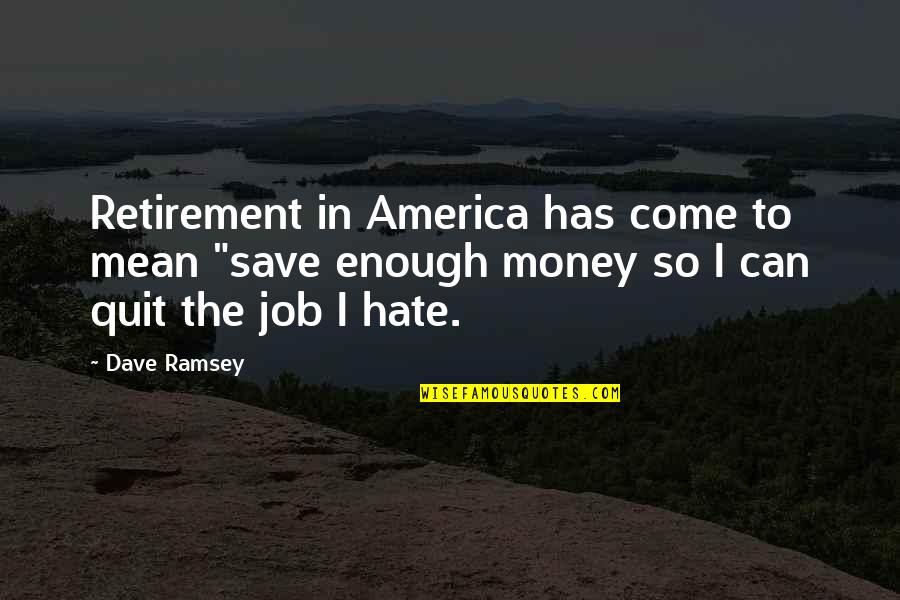 Retirement in America has come to mean "save enough money so I can quit the job I hate. —
Dave Ramsey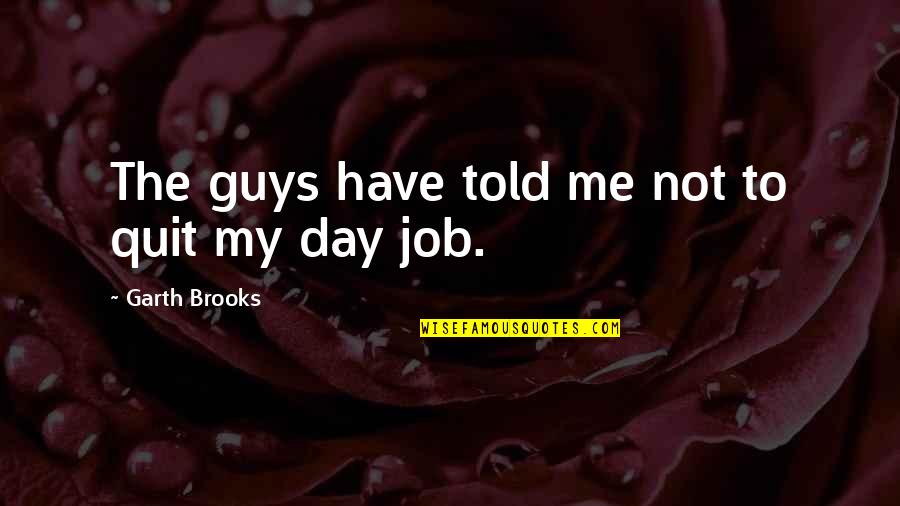 The guys have told me not to quit my day job. —
Garth Brooks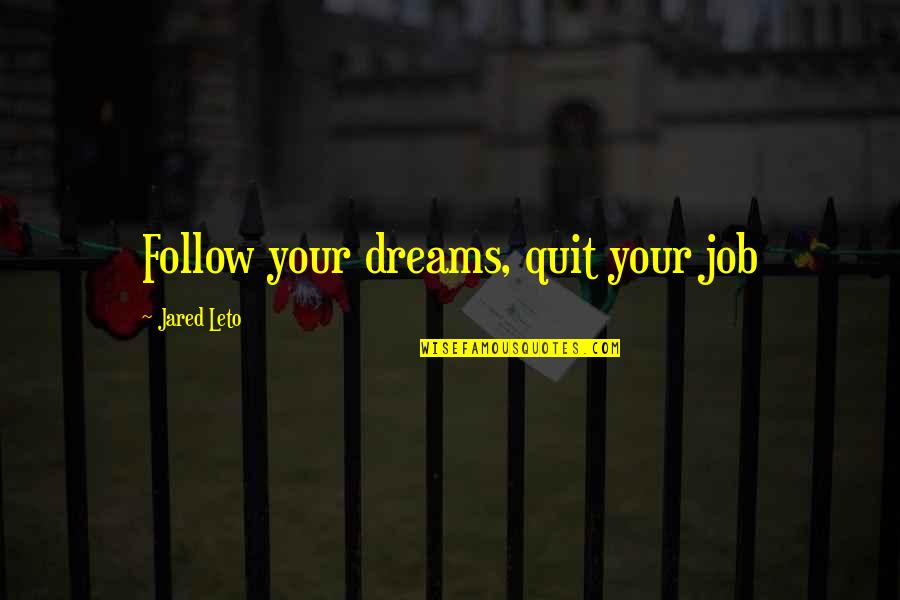 Follow your dreams, quit your job —
Jared Leto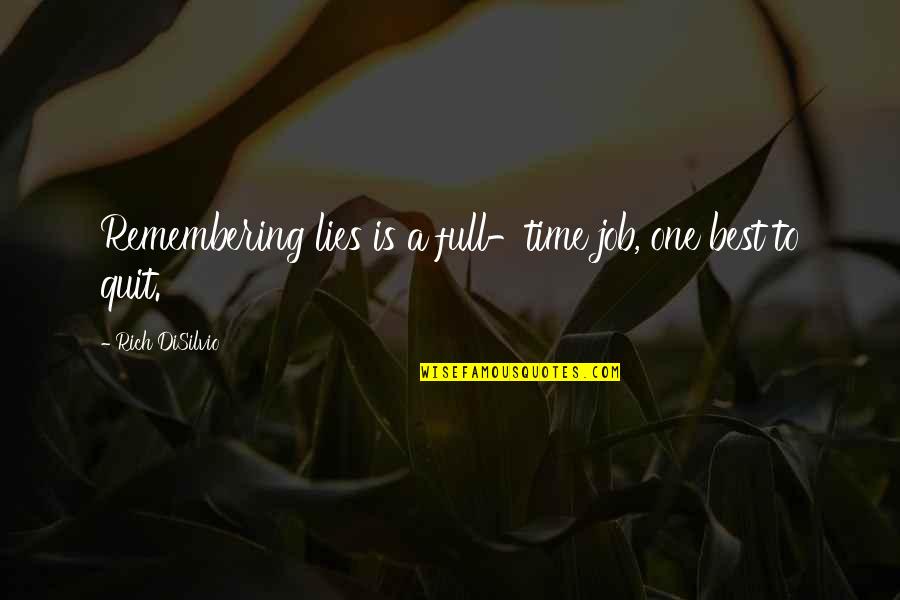 Remembering lies is a full-time job, one best to quit. —
Rich DiSilvio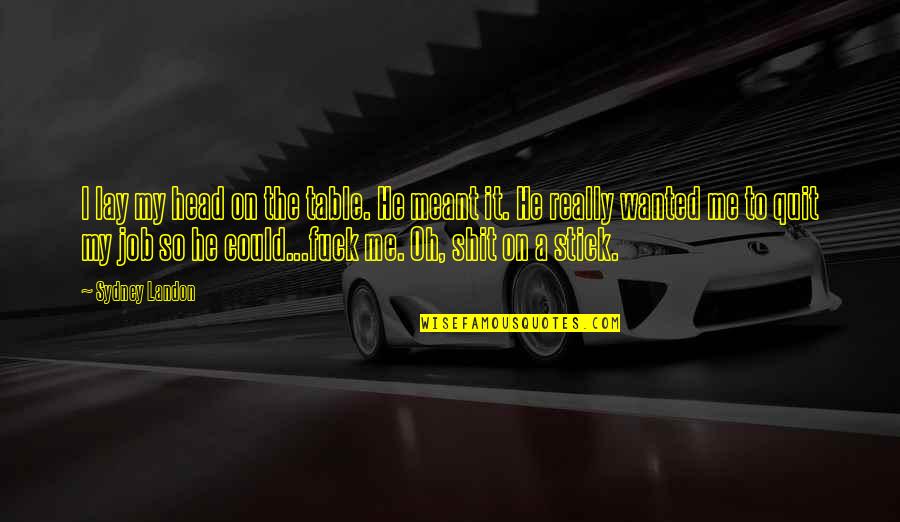 I lay my head on the table. He meant it. He really wanted me to quit my job so he could...fuck me. Oh, shit on a stick. —
Sydney Landon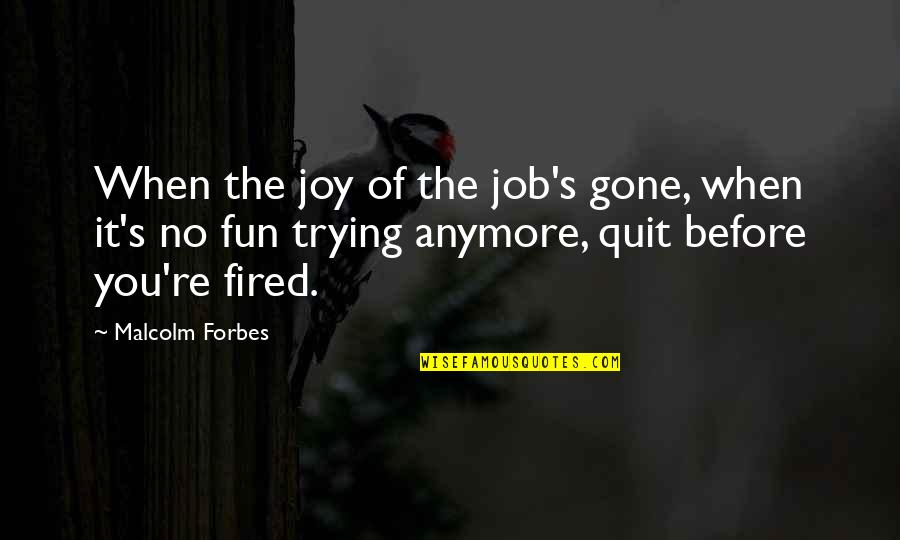 When the joy of the job's gone, when it's no fun trying anymore, quit before you're fired. —
Malcolm Forbes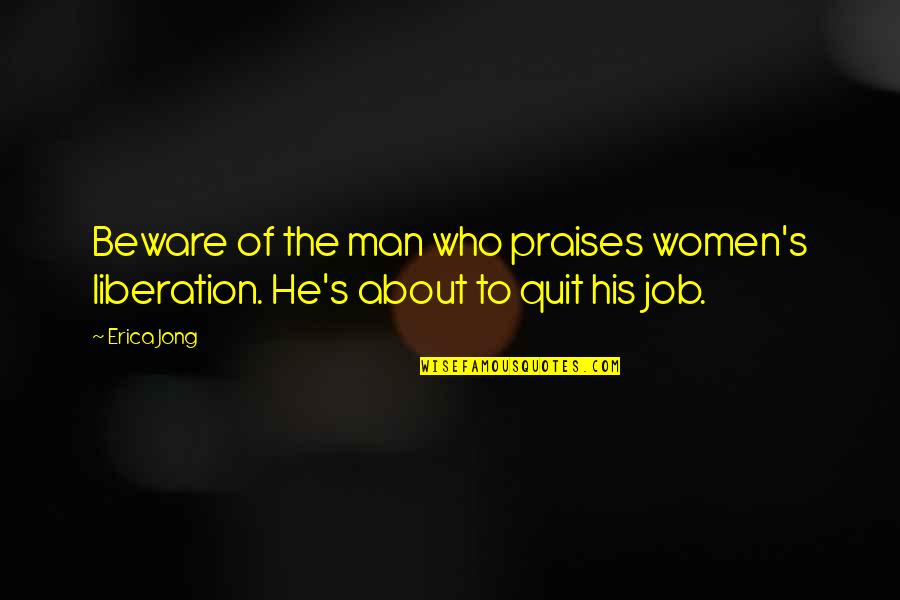 Beware of the man who praises women's liberation. He's about to quit his job. —
Erica Jong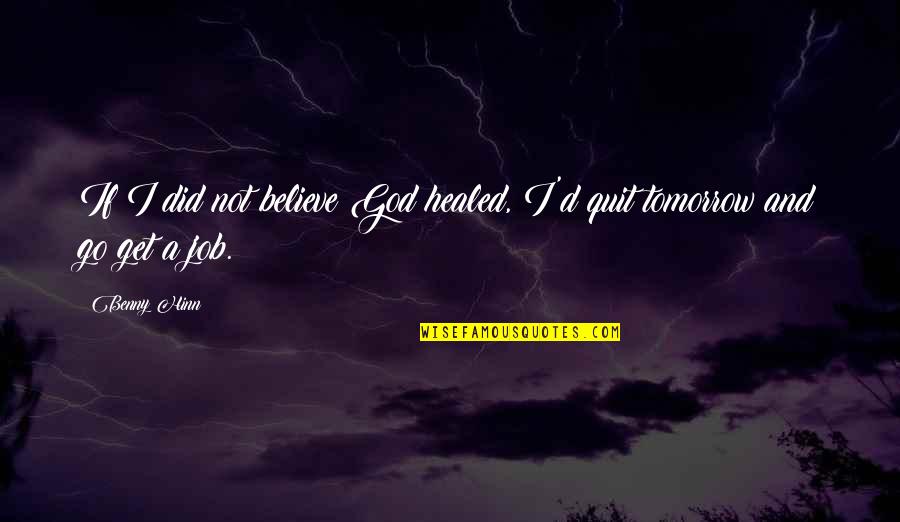 If I did not believe God healed, I'd quit tomorrow and go get a job. —
Benny Hinn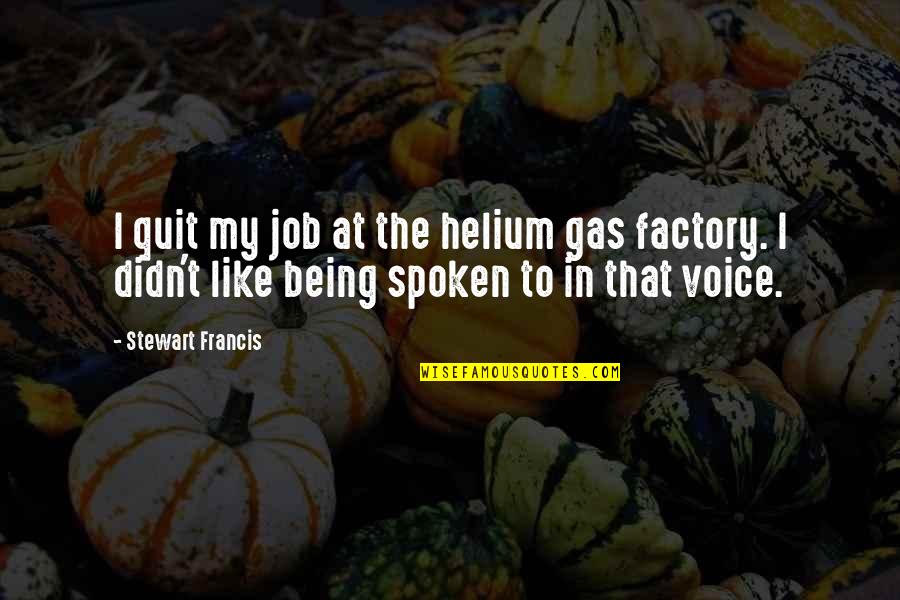 I quit my job
at the helium gas factory. I didn't like being spoken to in that voice. —
Stewart Francis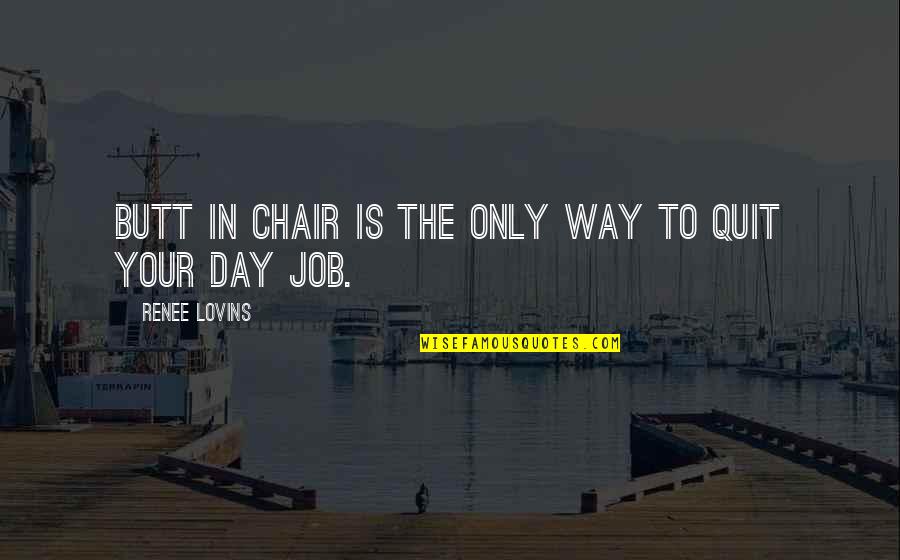 Butt in chair is the only way to quit your day job. —
Renee Lovins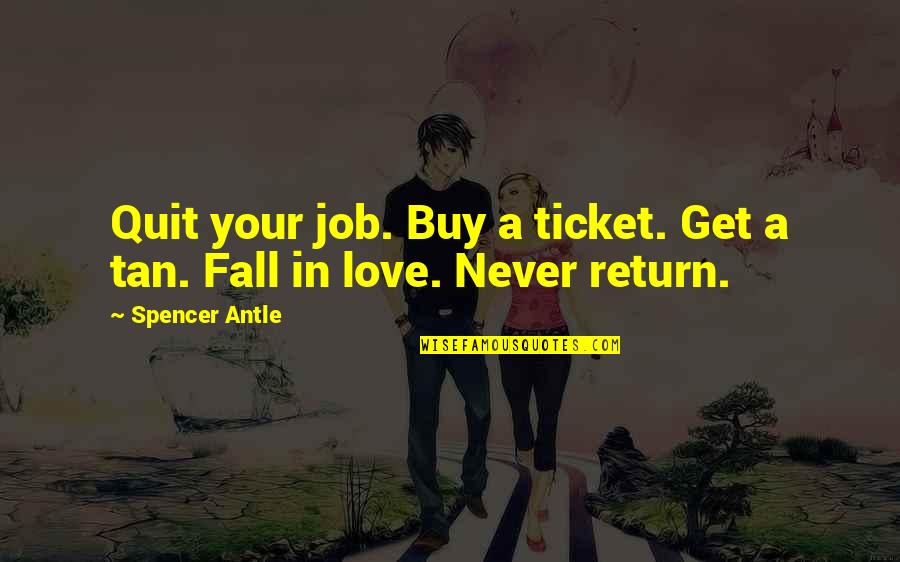 Quit your job. Buy a ticket. Get a tan. Fall in love. Never return. —
Spencer Antle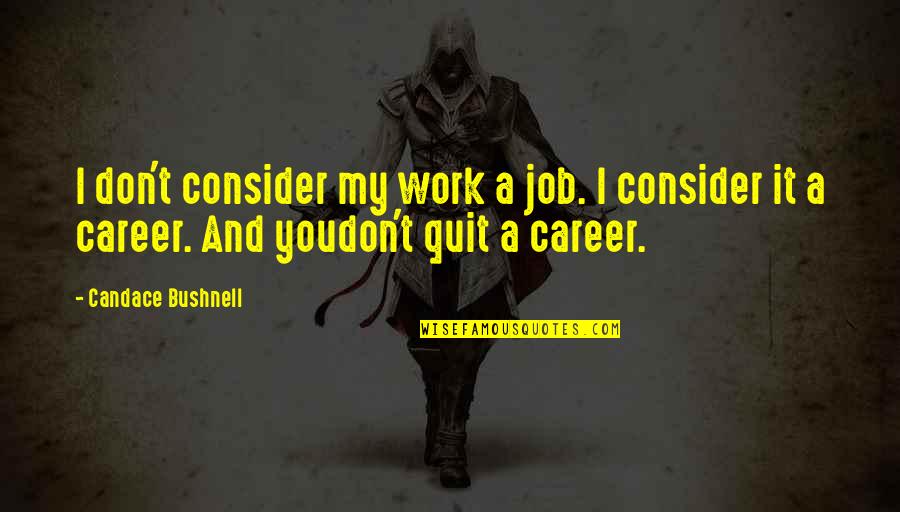 I don't consider my work a job. I consider it a career. And you
don't quit a career. —
Candace Bushnell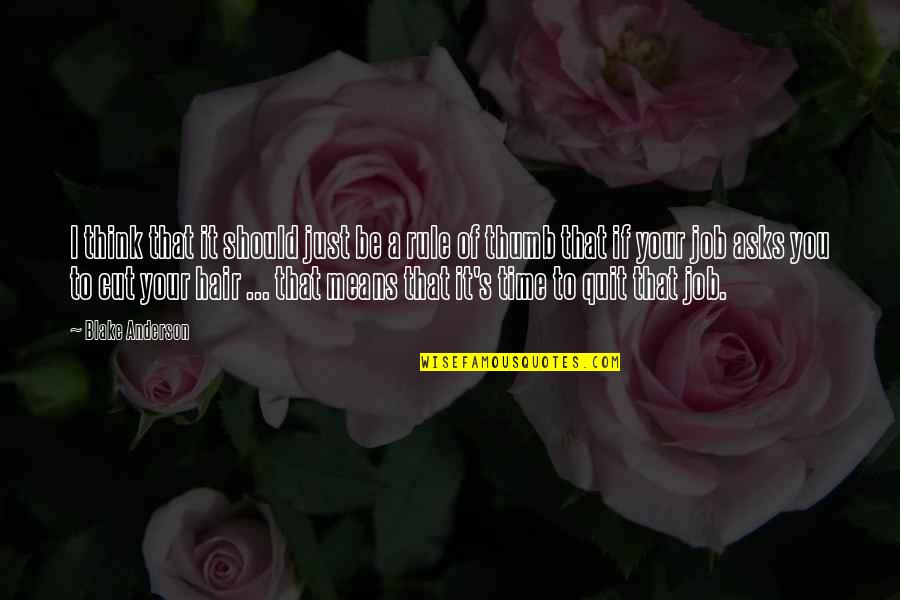 I think that it should just be a rule of thumb that if your job asks you to cut your hair ... that means that it's time to quit that job. —
Blake Anderson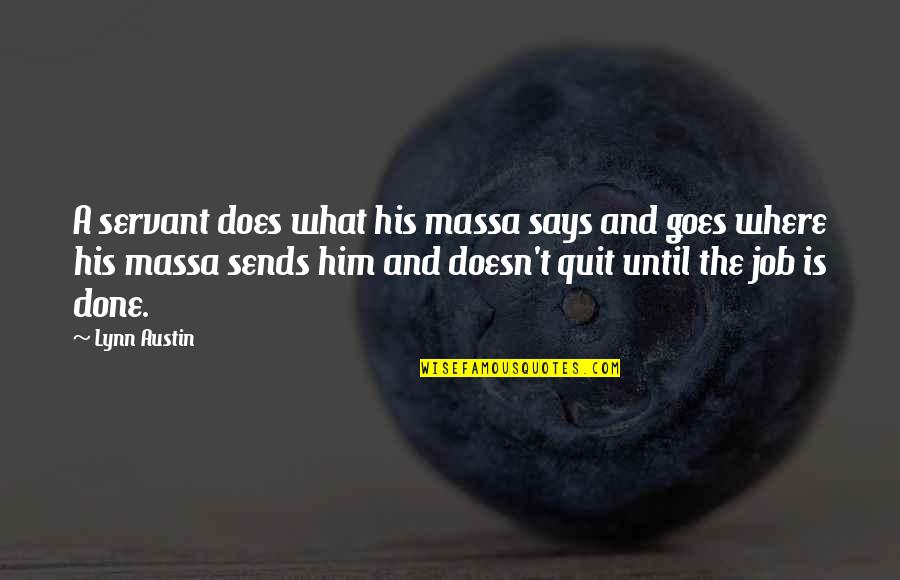 A servant does what his massa says and goes where his massa sends him and doesn't quit until the job is done. —
Lynn Austin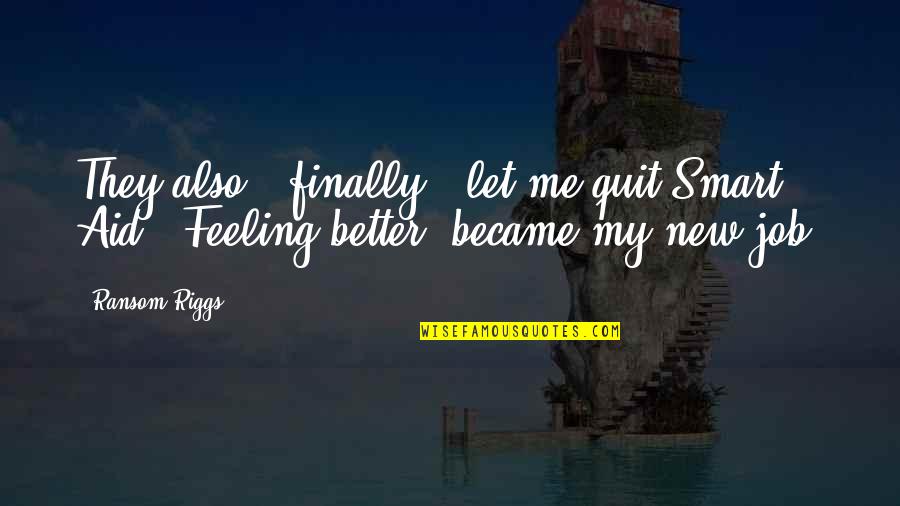 They also - finally - let me quit Smart Aid. "Feeling better" became my new job. —
Ransom Riggs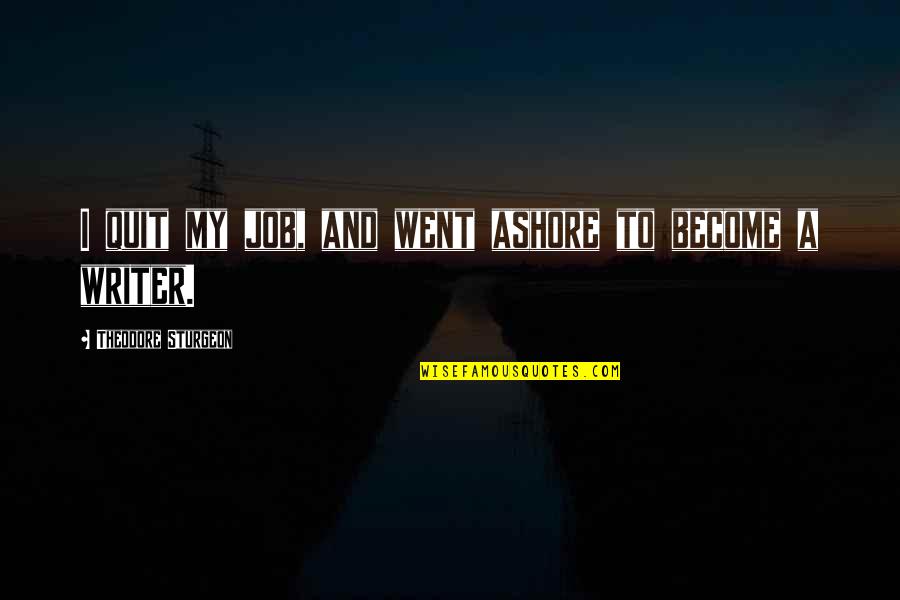 I quit my job
, and went ashore to become a writer. —
Theodore Sturgeon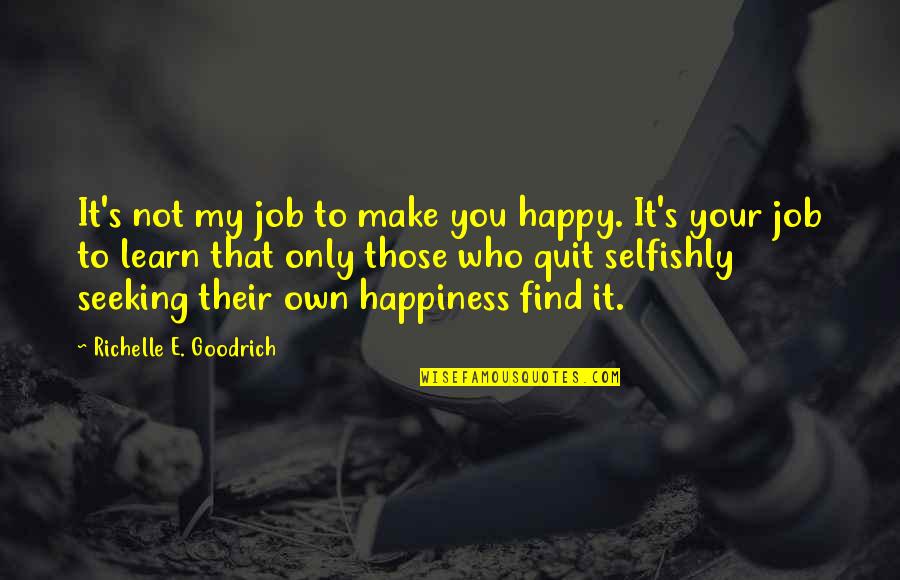 It's not my job to make you happy. It's your job to learn that only those who quit selfishly seeking their own happiness find it. —
Richelle E. Goodrich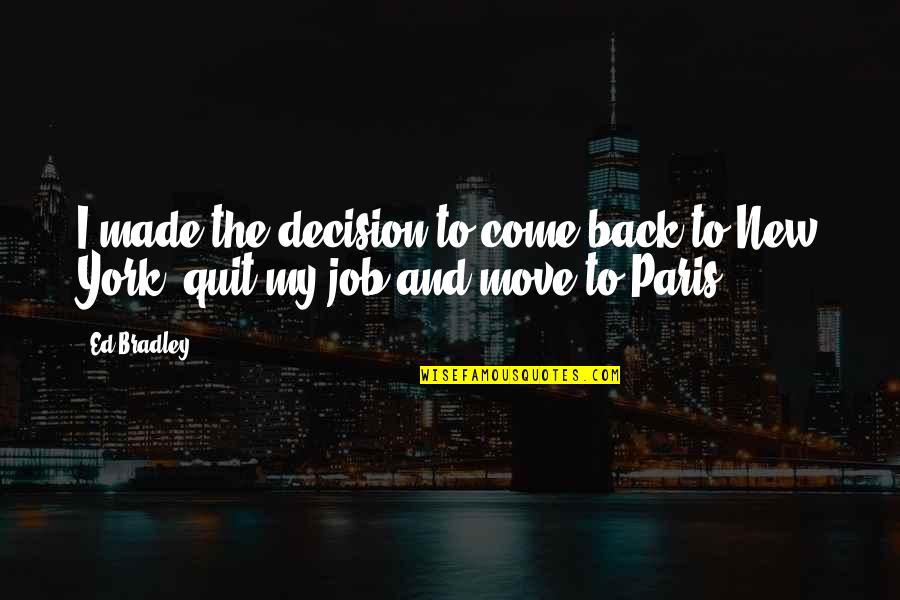 I made the decision to come back to New York, quit my job and move to Paris. —
Ed Bradley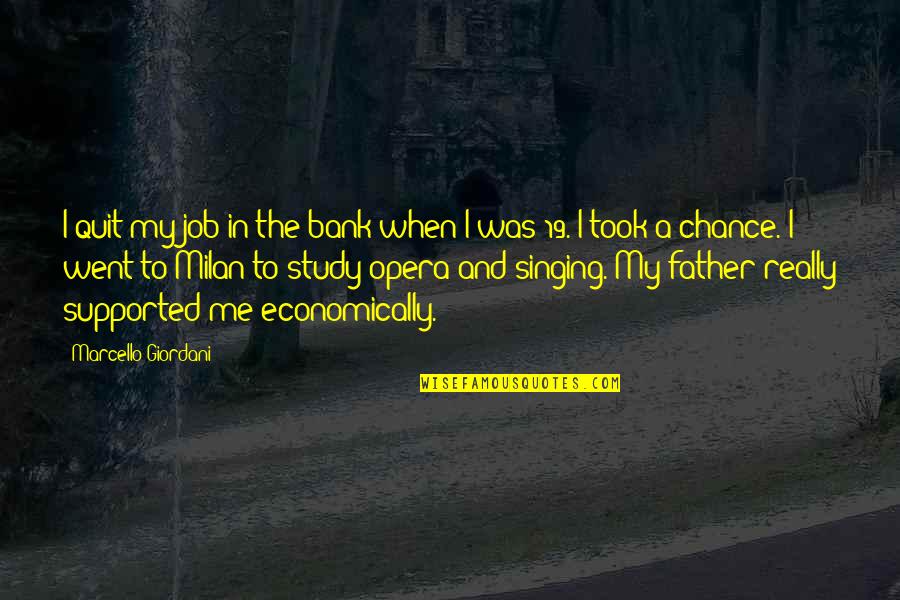 I quit my job
in the bank when I was 19. I took a chance. I went to Milan to study opera and singing. My father really supported me economically. —
Marcello Giordani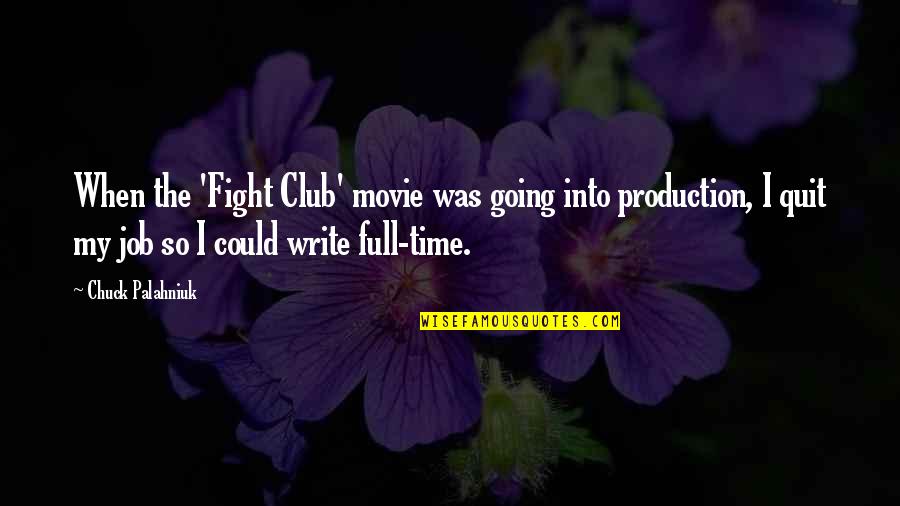 When the 'Fight Club' movie was going into production,
I quit my job
so I could write full-time. —
Chuck Palahniuk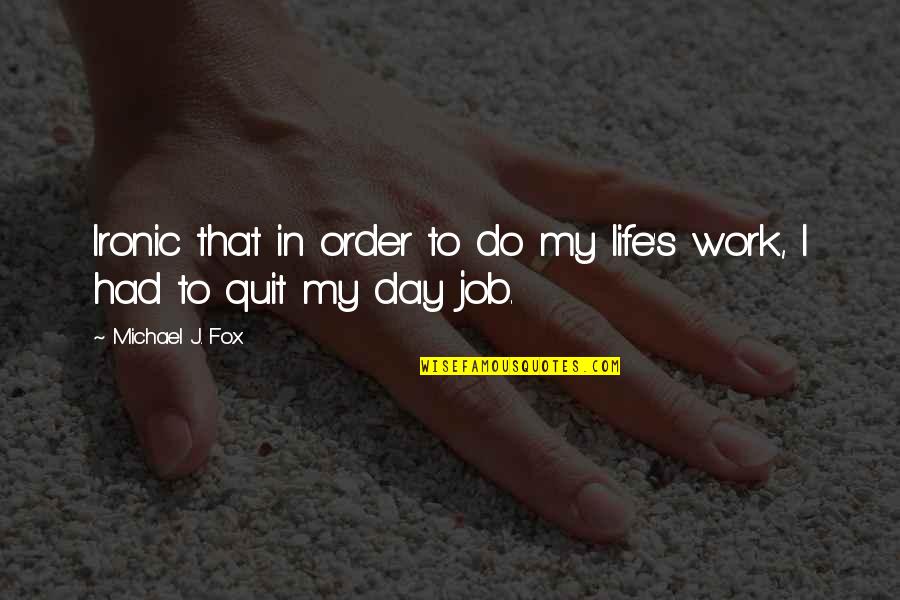 Ironic that in order to do my life's work, I had to quit my day job. —
Michael J. Fox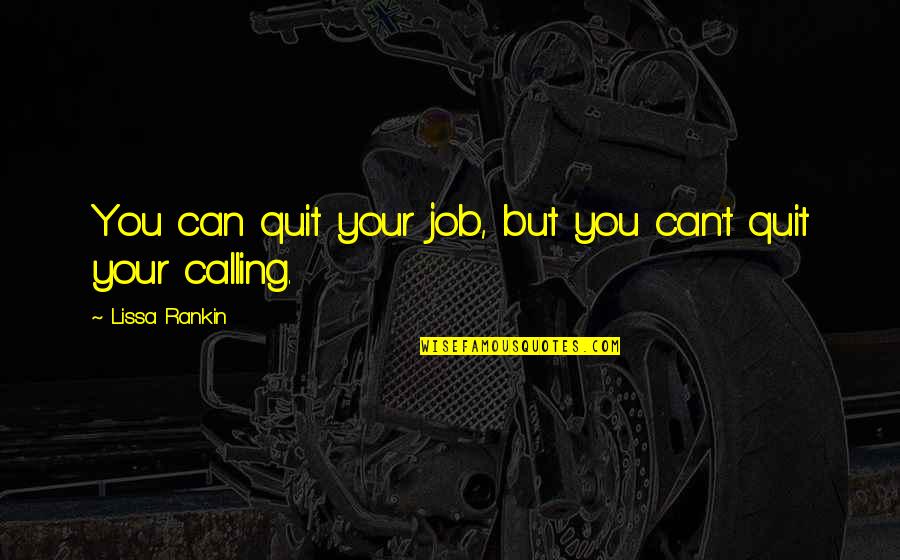 You can quit your job, but you can't quit your calling. —
Lissa Rankin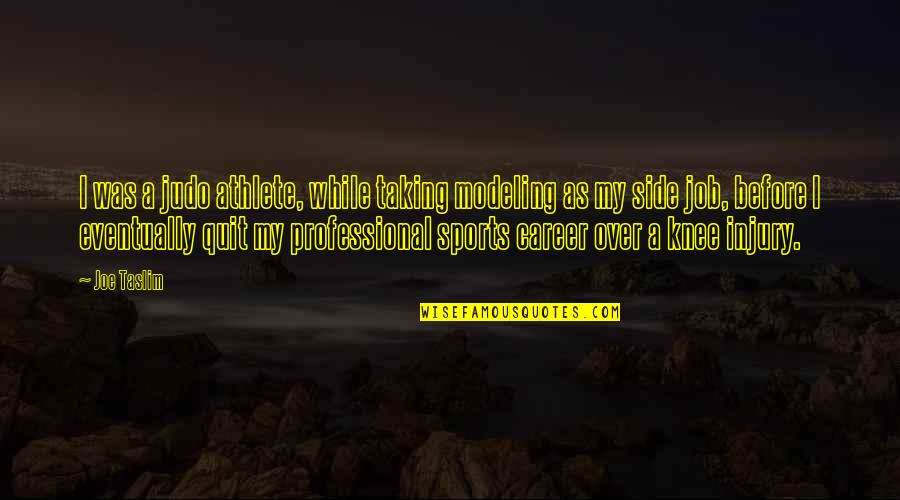 I was a judo athlete, while taking modeling as my side job, before I eventually quit my professional sports career over a knee injury. —
Joe Taslim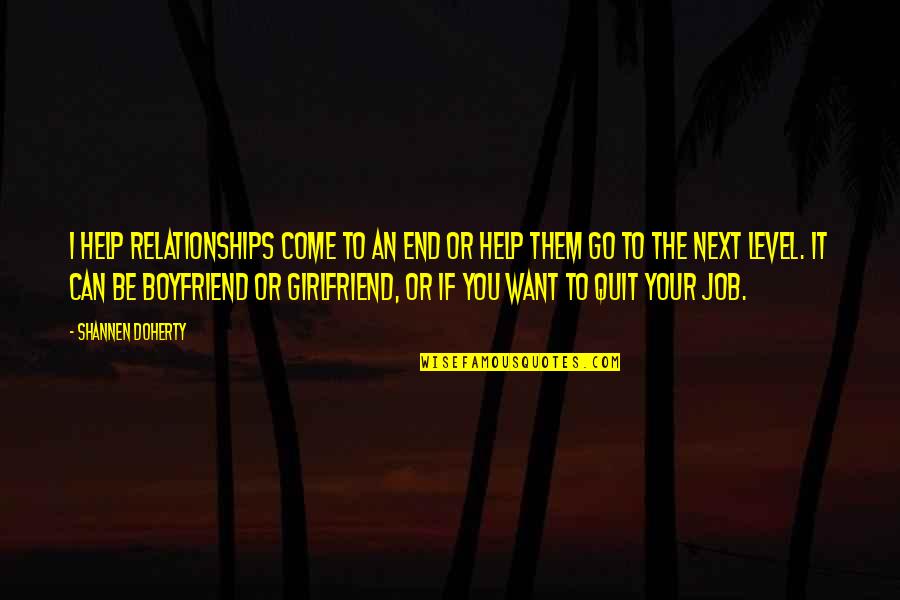 I help relationships come to an end or help them go to the next level. It can be boyfriend or girlfriend, or if you want to quit your job. —
Shannen Doherty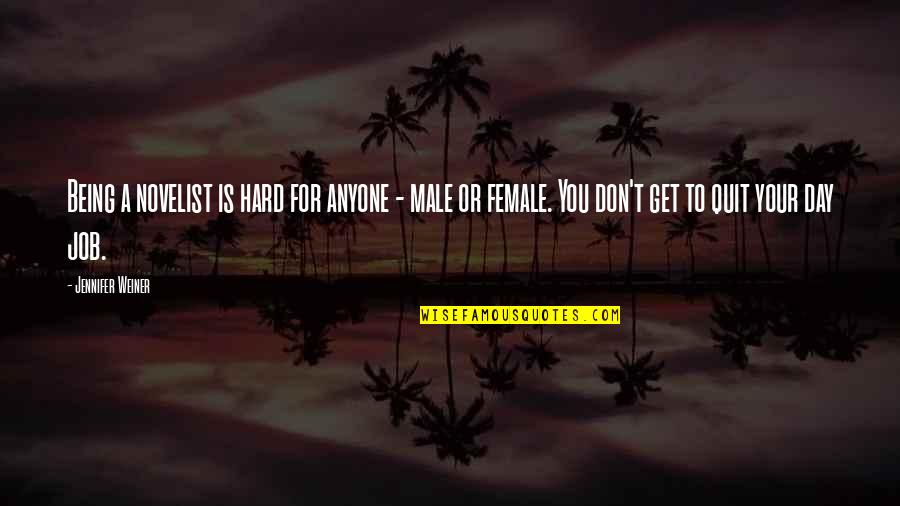 Being a novelist is hard for anyone - male or female. You don't get to quit your day job. —
Jennifer Weiner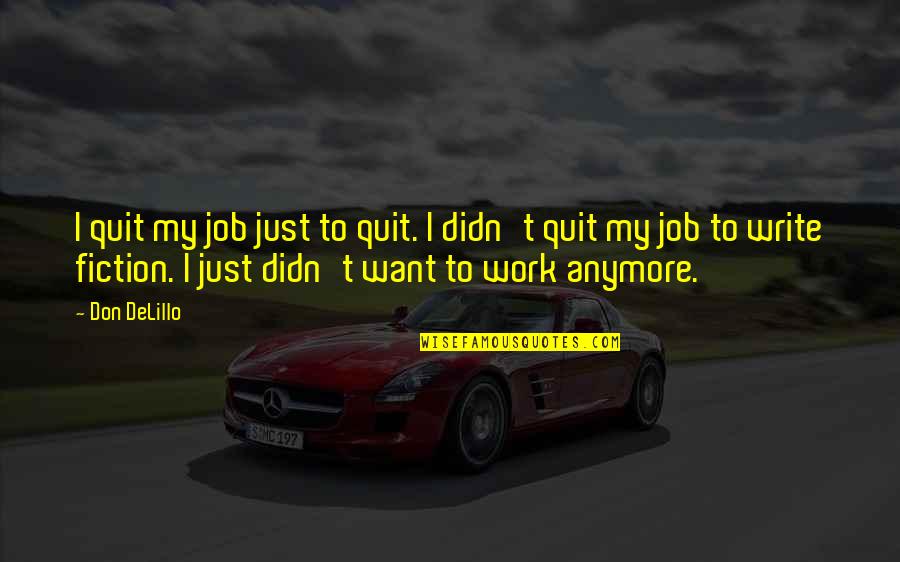 I quit my job
just to quit. I didn't quit my job to write fiction. I just didn't want to work anymore. —
Don DeLillo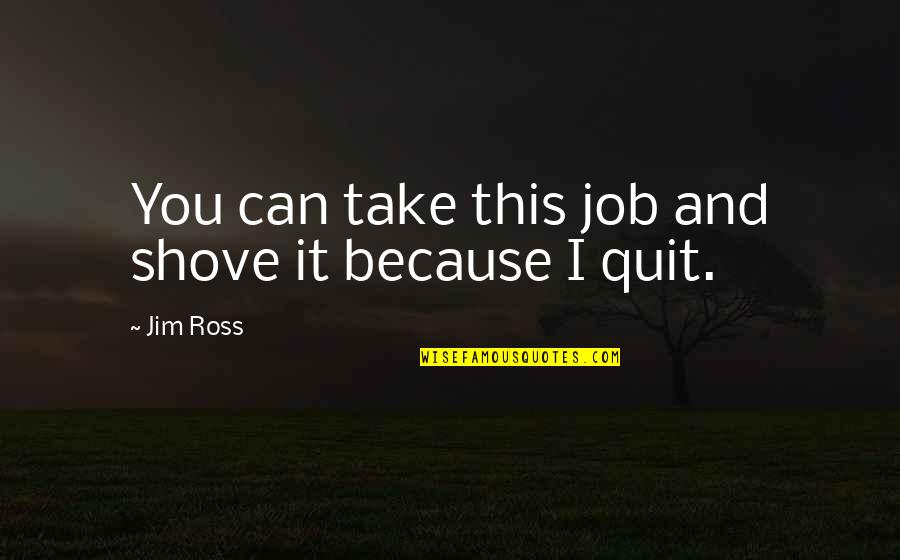 You can take this job and shove it because I quit. —
Jim Ross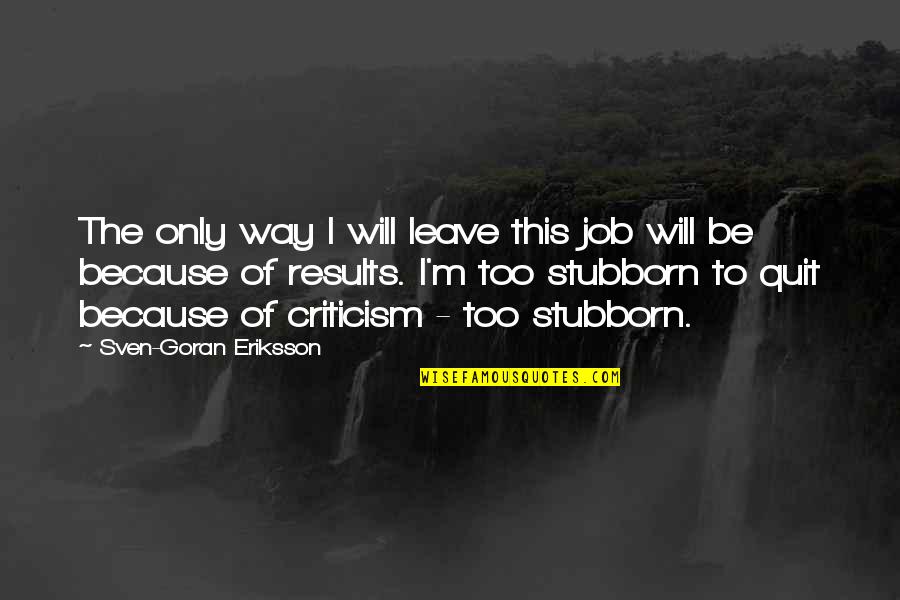 The only way I will leave this job will be because of results. I'm too stubborn to quit because of criticism - too stubborn. —
Sven-Goran Eriksson