I Love Your Daughter Quotes
Collection of top 44 famous quotes about I Love Your Daughter
I Love Your Daughter Quotes & Sayings
Happy to read and share the best inspirational I Love Your Daughter quotes, sayings and quotations on Wise Famous Quotes.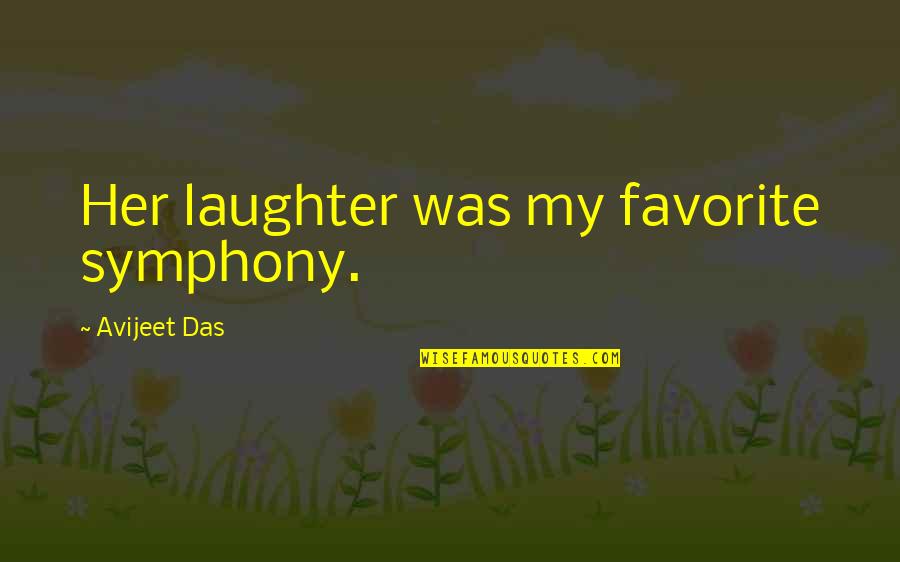 Her laughter was my favorite symphony.
—
Avijeet Das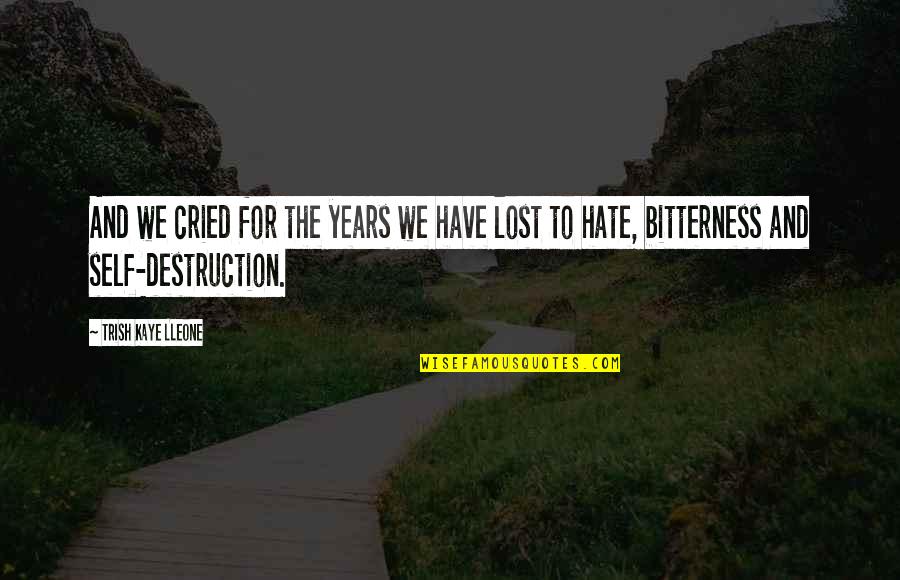 And we cried for the years we have lost to hate, bitterness and self-destruction.
—
Trish Kaye Lleone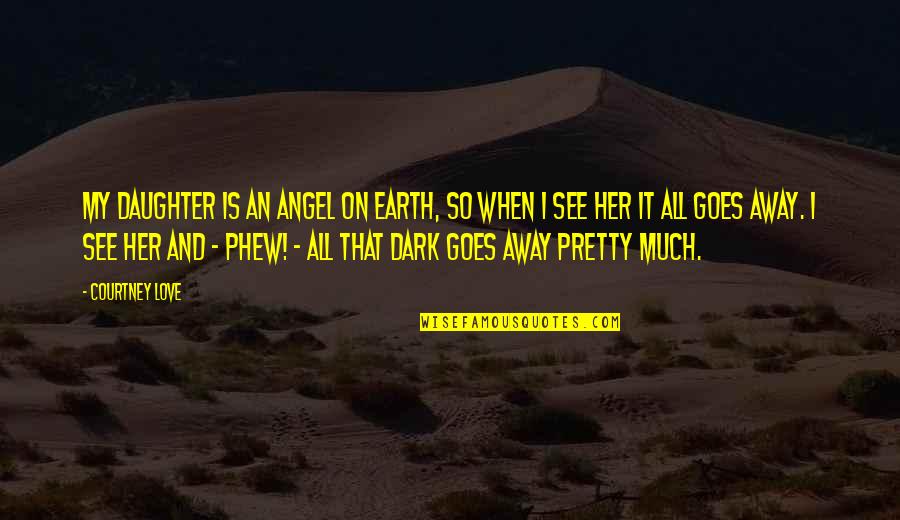 My daughter is an angel on earth, so when I see her it all goes away. I see her and - phew! - all that dark goes away pretty much.
—
Courtney Love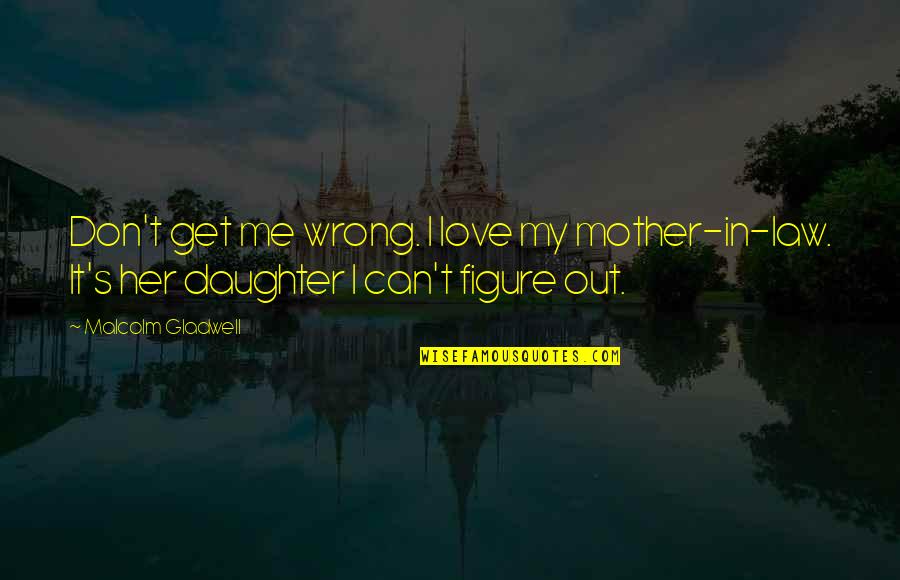 Don't get me wrong. I love my mother-in-law. It's her daughter I can't figure out.
—
Malcolm Gladwell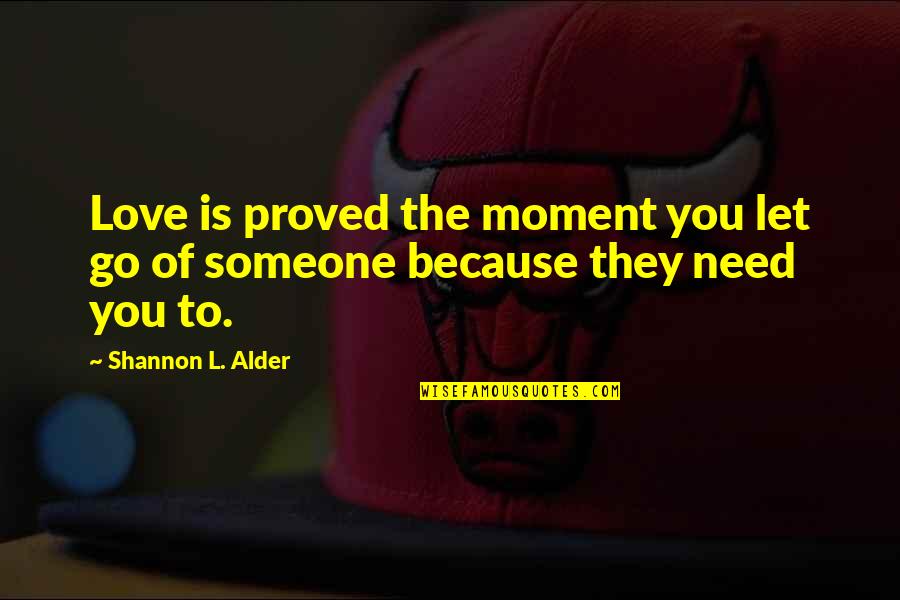 Love is proved the moment you let go of someone because they need you to.
—
Shannon L. Alder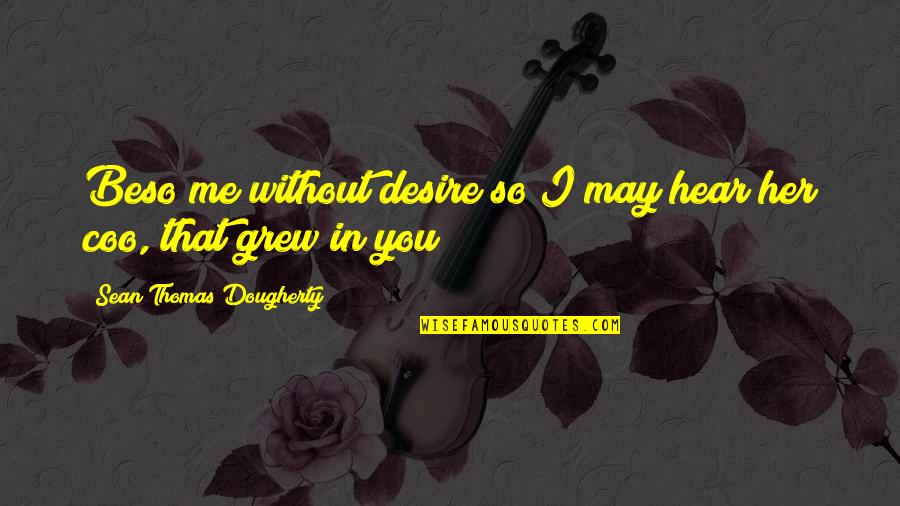 Beso me without desire so I may hear her coo, that grew in you —
Sean Thomas Dougherty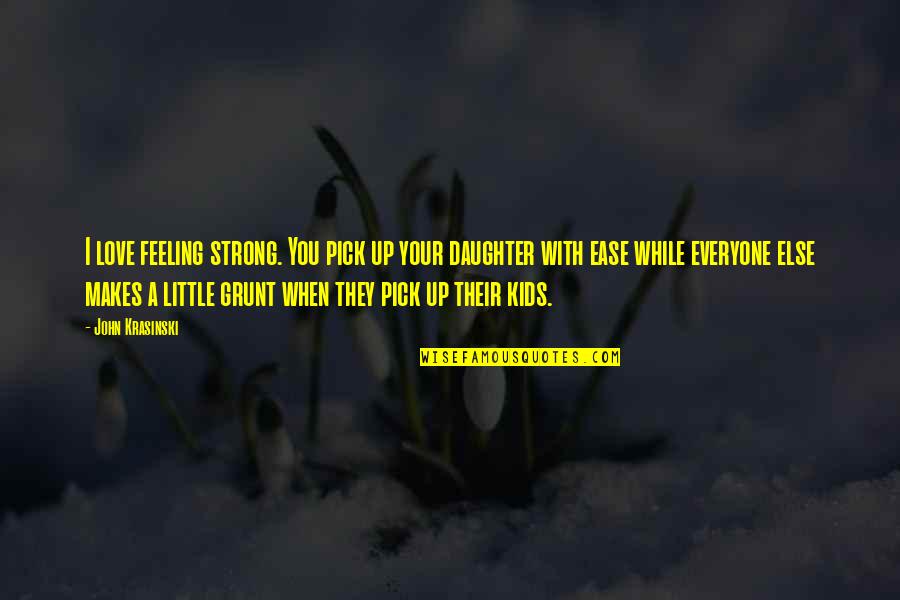 I love feeling strong. You pick up your daughter with ease while everyone else makes a little grunt when they pick up their kids. —
John Krasinski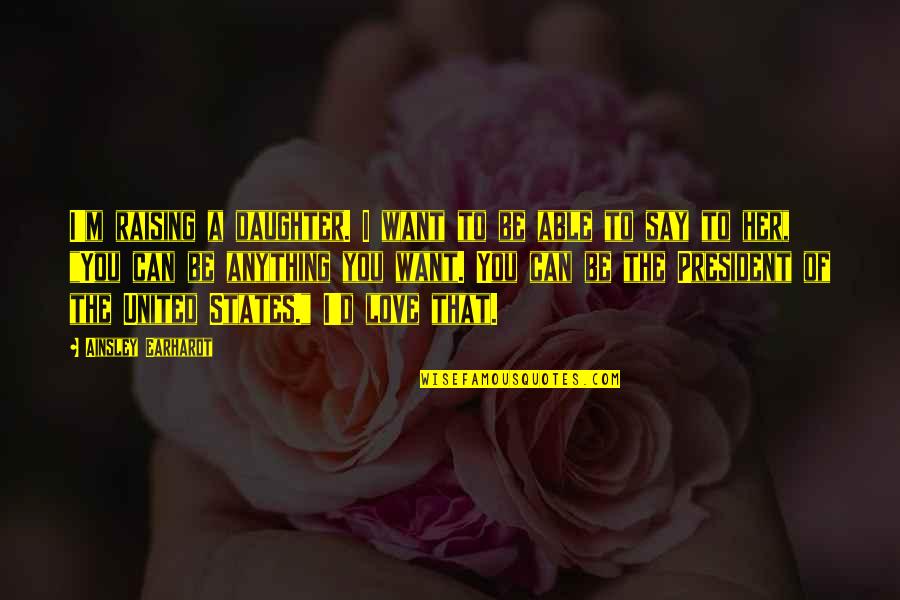 I'm raising a daughter. I want to be able to say to her, "You can be anything you want. You can be the President of the United States." I'd love that. —
Ainsley Earhardt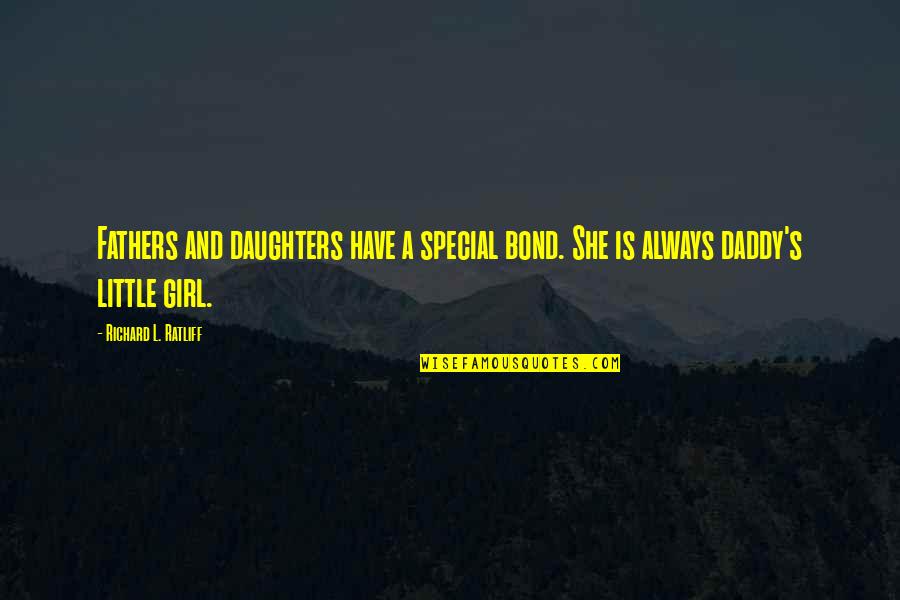 Fathers and daughters have a special bond.
She is always daddy's little girl. —
Richard L. Ratliff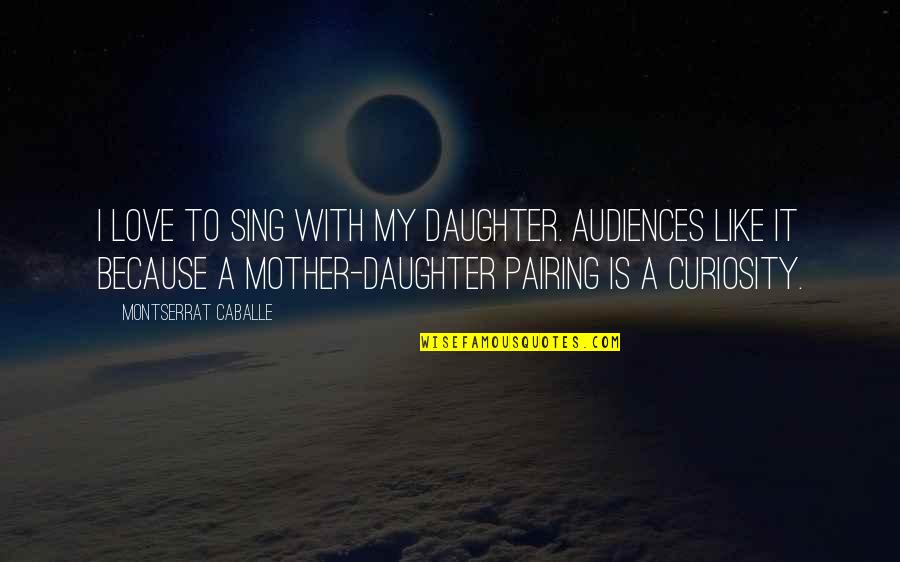 I love to sing with my daughter. Audiences like it because a mother-daughter pairing is a curiosity. —
Montserrat Caballe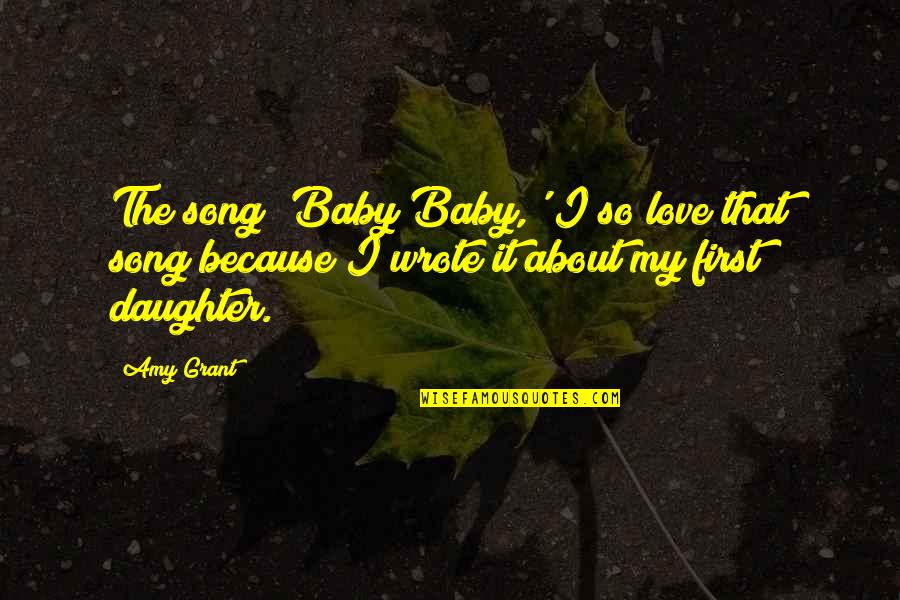 The song 'Baby Baby,' I so love that song because I wrote it about my first daughter. —
Amy Grant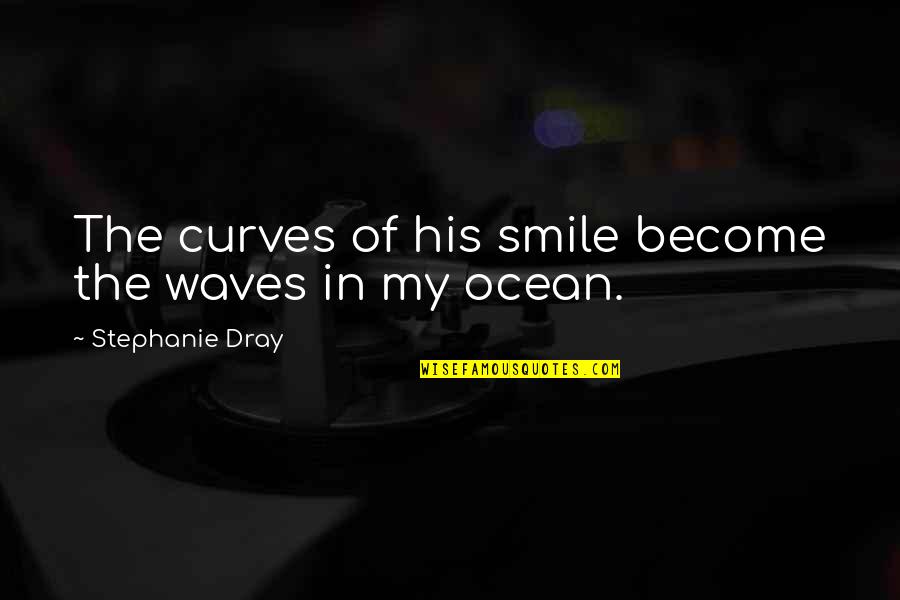 The curves of his smile become the waves in my ocean. —
Stephanie Dray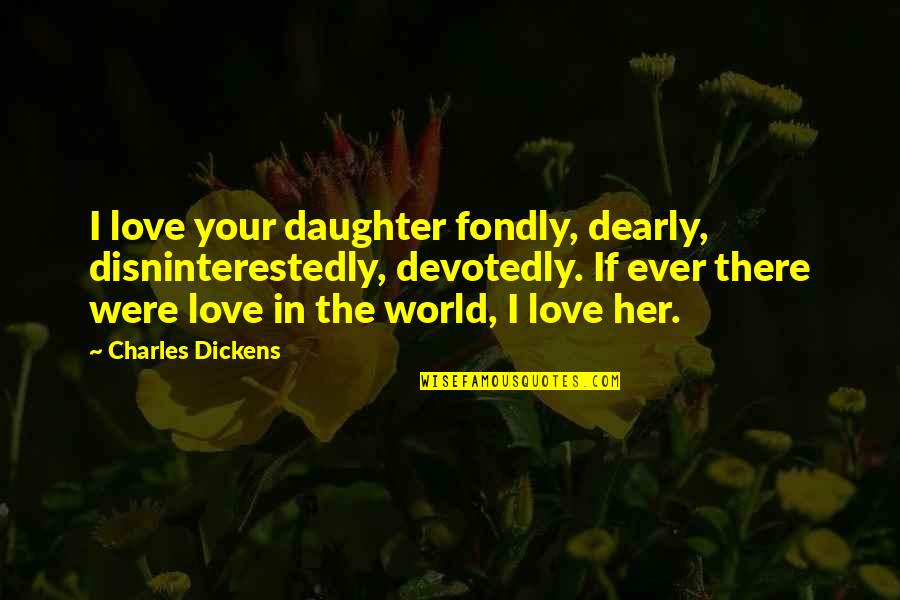 I love your daughter
fondly, dearly, disninterestedly, devotedly. If ever there were love in the world, I love her. —
Charles Dickens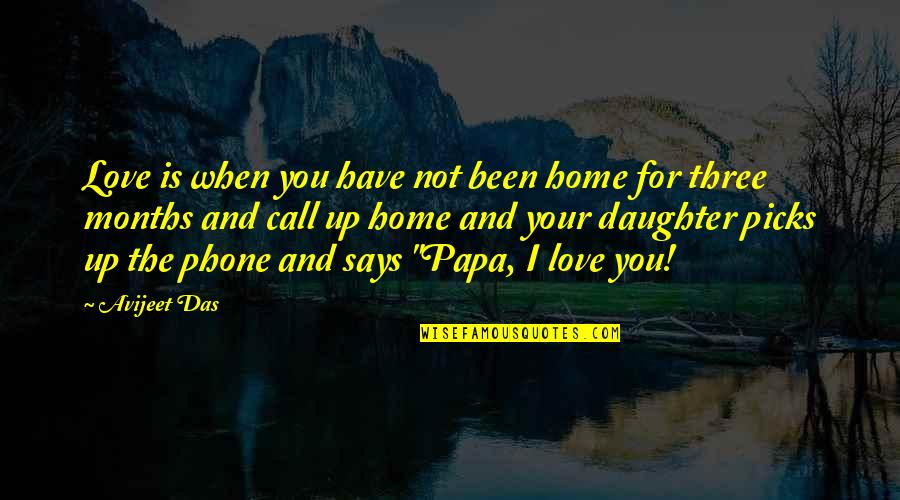 Love is when you have not been home for three months and call up home and your daughter picks up the phone and says "Papa, I love you! —
Avijeet Das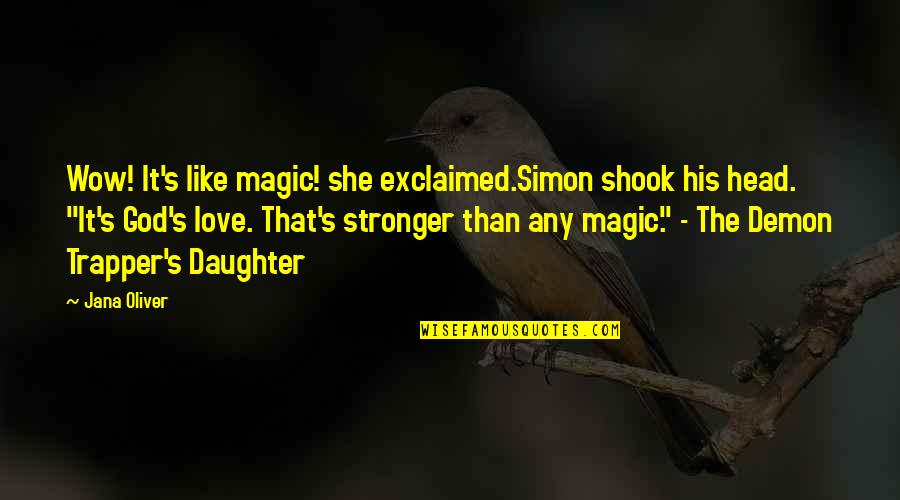 Wow! It's like magic! she exclaimed.
Simon shook his head. "It's God's love. That's stronger than any magic." - The Demon Trapper's Daughter —
Jana Oliver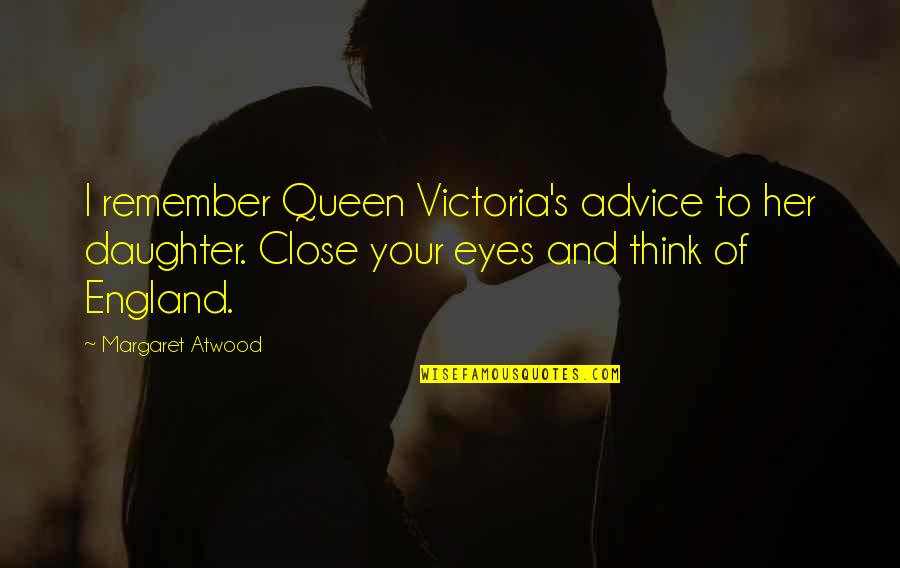 I remember Queen Victoria's advice to her daughter. Close your eyes and think of England. —
Margaret Atwood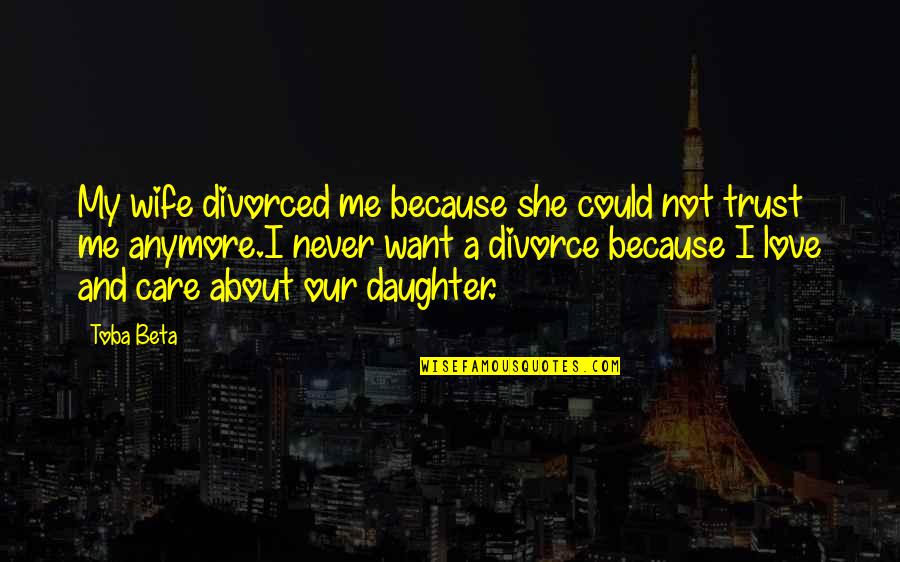 My wife divorced me because she could not trust me anymore.
I never want a divorce because I love and care about our daughter. —
Toba Beta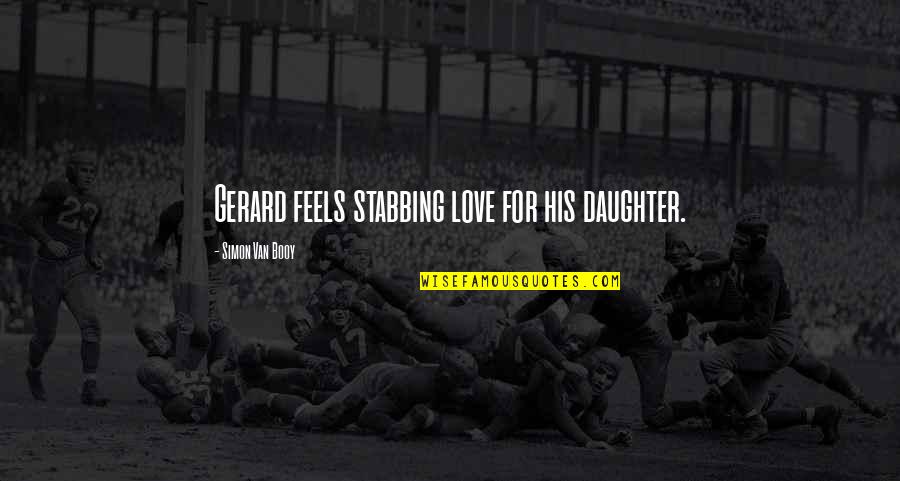 Gerard feels stabbing love for his daughter. —
Simon Van Booy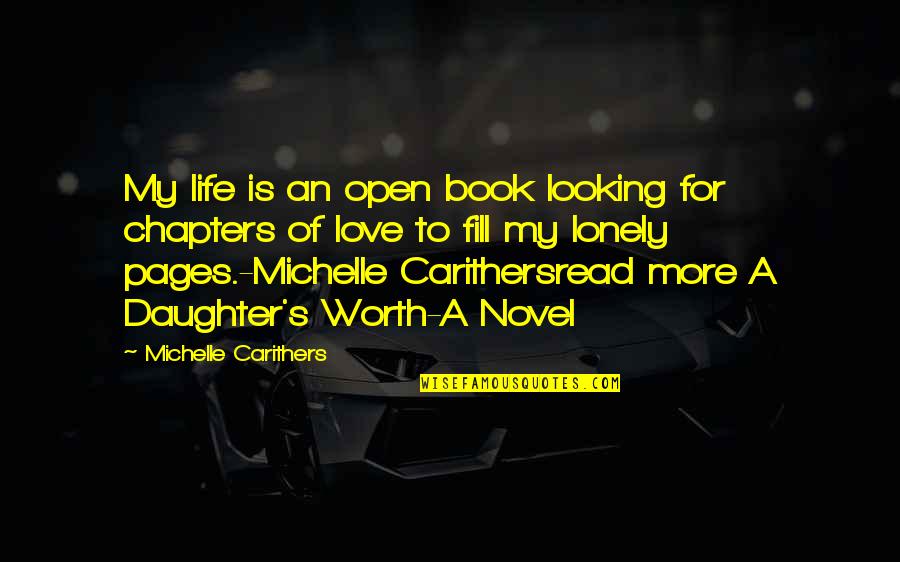 My life is an open book looking for chapters of love to fill my lonely pages.
-Michelle Carithers
read more A Daughter's Worth-A Novel —
Michelle Carithers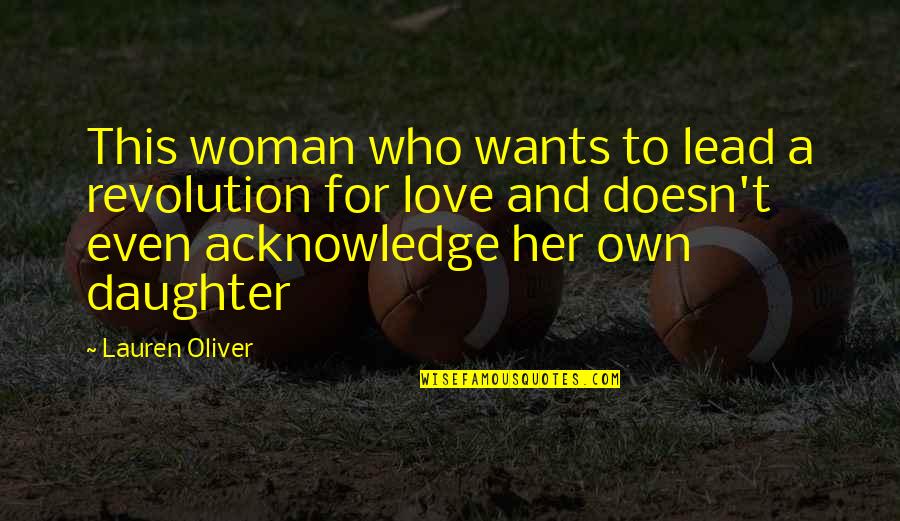 This woman who wants to lead a revolution for love and doesn't even acknowledge her own daughter —
Lauren Oliver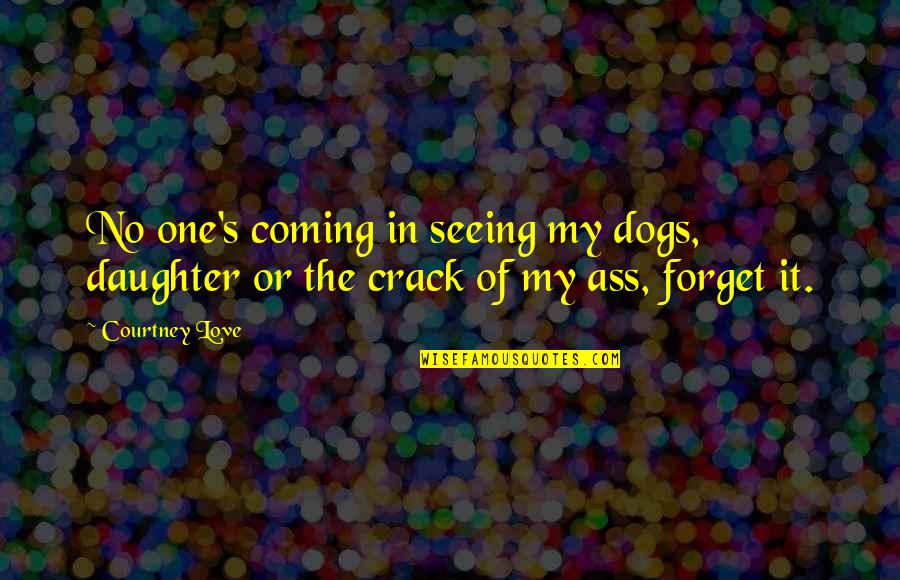 No one's coming in seeing my dogs, daughter or the crack of my ass, forget it. —
Courtney Love
I am careful with the arguas (tomato caterpillars). Be careful with your mothers' hearts too, por favor.
THE PINATA-MAKER'S DAUGHTER —
Eileen Granfors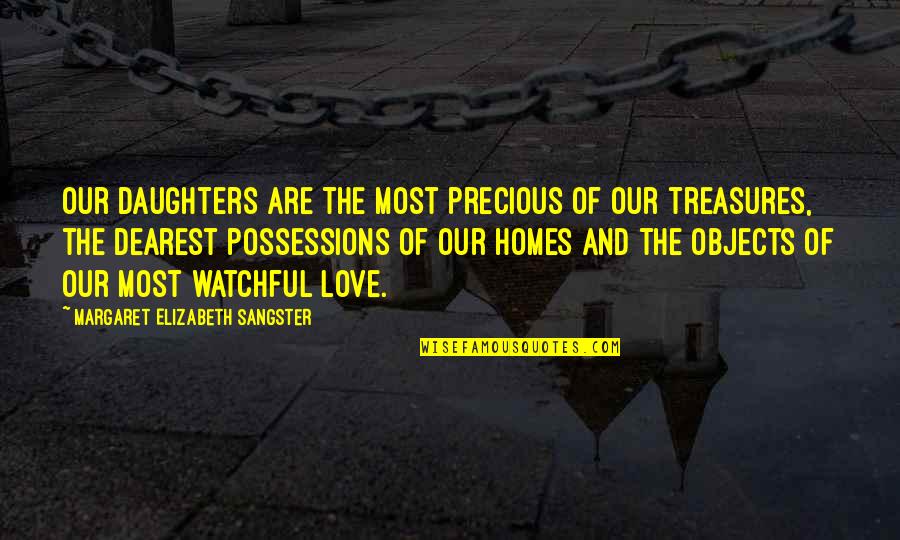 Our daughters are the most precious of our treasures, the dearest possessions of our homes and the objects of our most watchful love. —
Margaret Elizabeth Sangster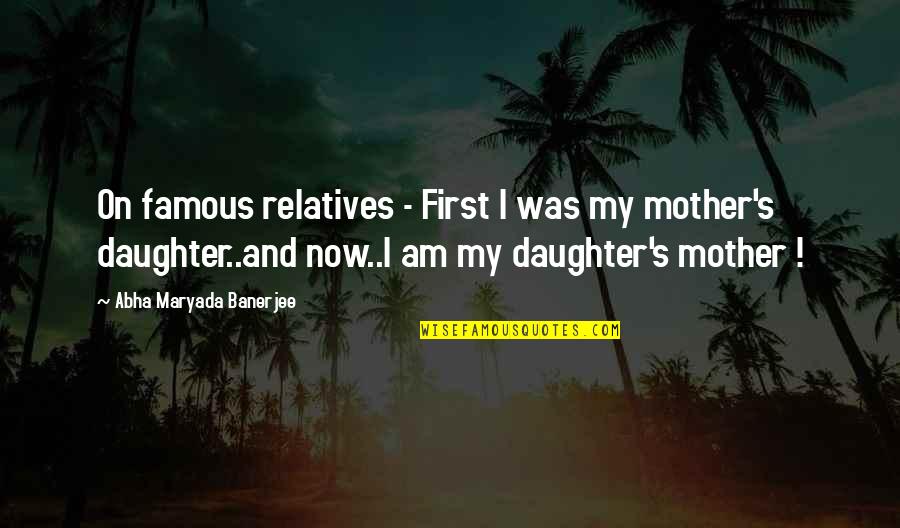 On famous relatives - First I was my mother's daughter..and now..I am my daughter's mother ! —
Abha Maryada Banerjee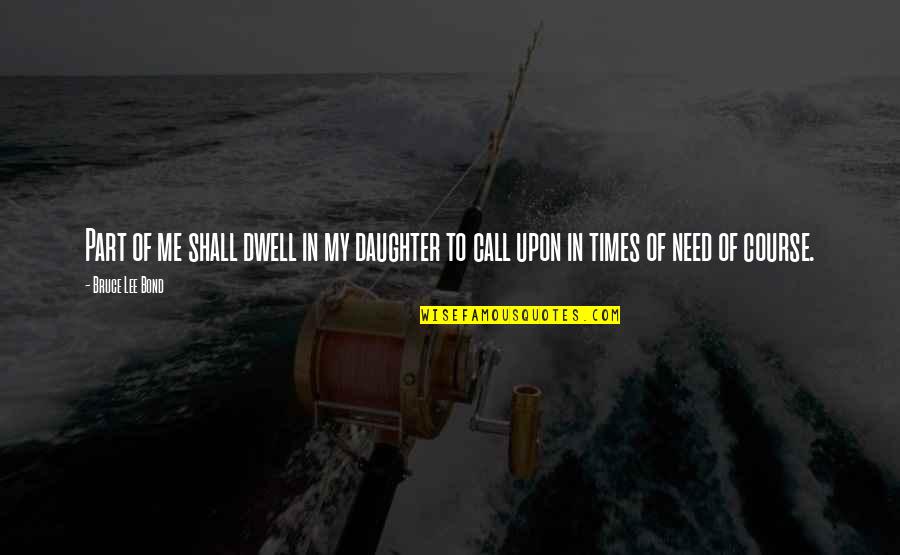 Part of me shall dwell in my daughter to call upon in times of need of course. —
Bruce Lee Bond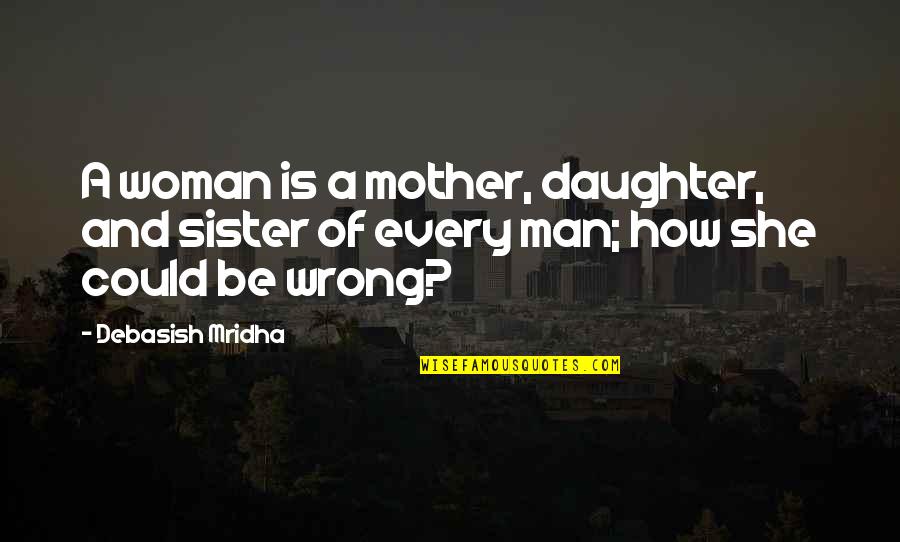 A woman is a mother, daughter, and sister of every man; how she could be wrong? —
Debasish Mridha
Love, your own witch-daughter, Queen of the Mirror and the Highest Protector of Irony —
Jostein Gaarder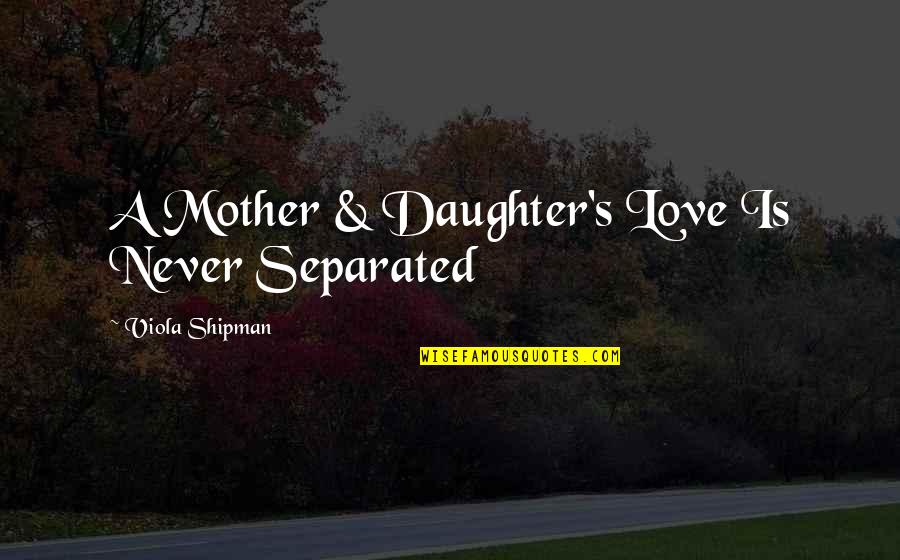 A Mother & Daughter's Love Is Never Separated —
Viola Shipman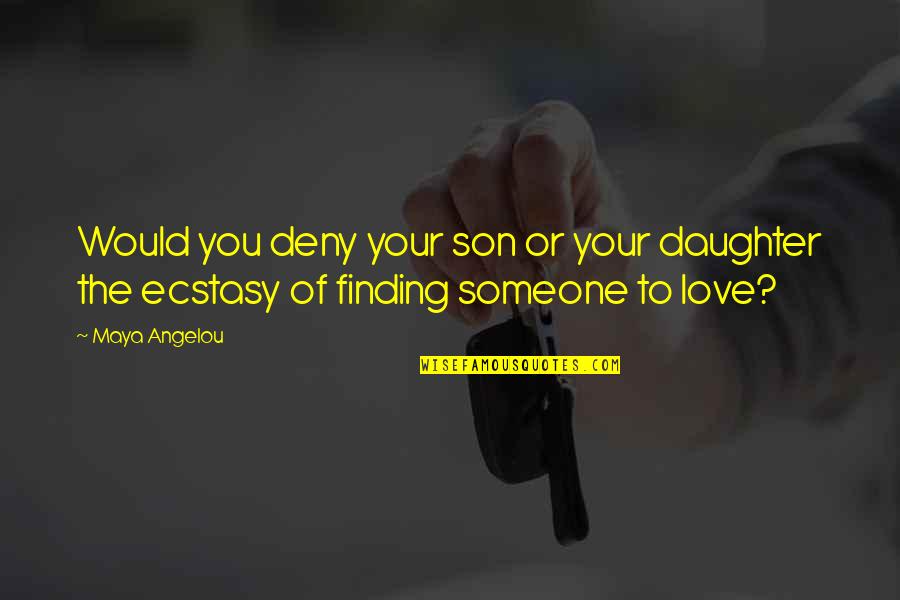 Would you deny your son or your daughter the ecstasy of finding someone to love? —
Maya Angelou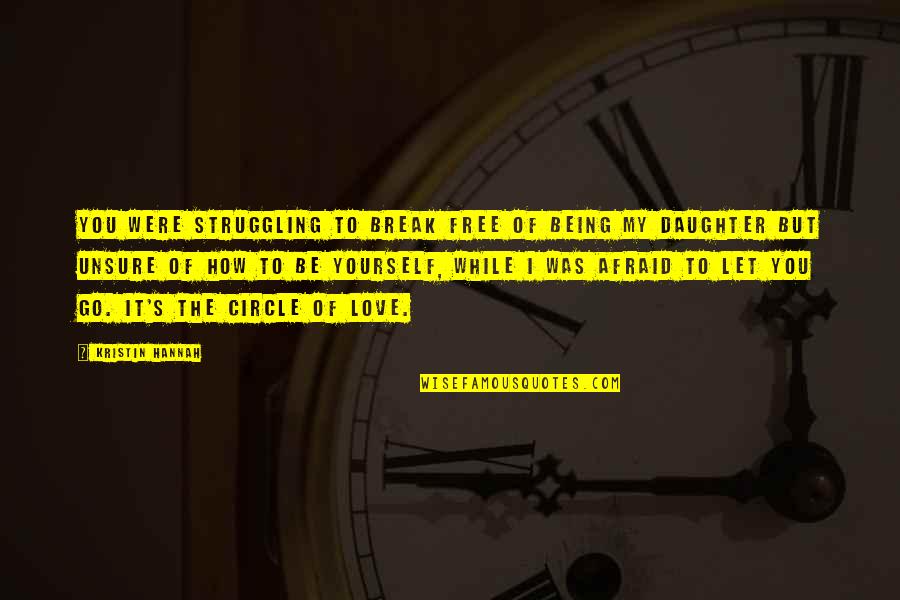 You were struggling to break free of being my daughter but unsure of how to be yourself, while I was afraid to let you go. It's the circle of love. —
Kristin Hannah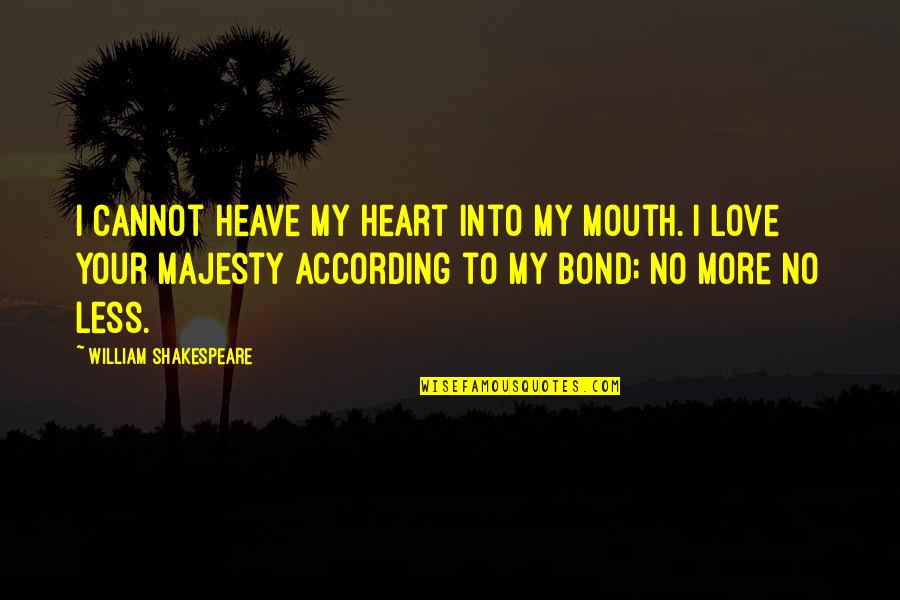 I cannot heave my heart into my mouth. I love your majesty according to my bond; no more no less. —
William Shakespeare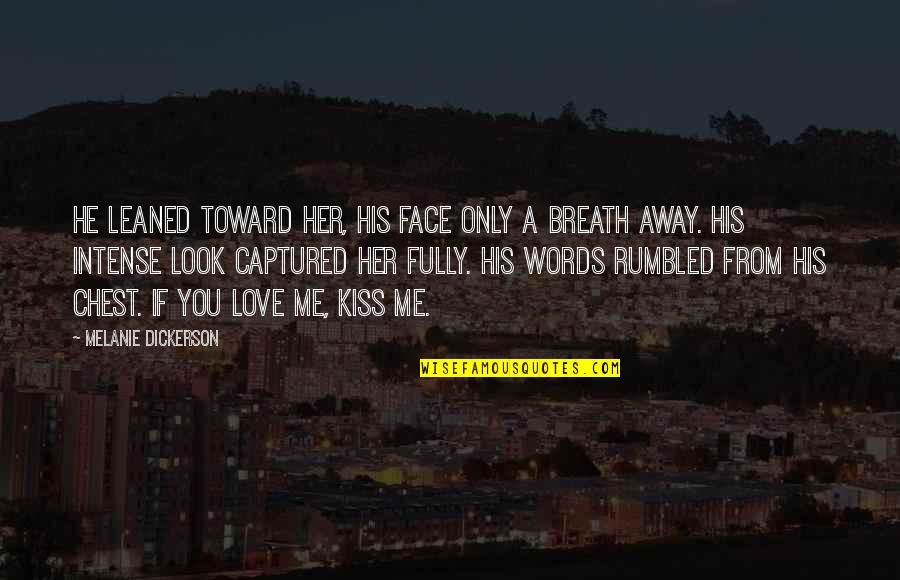 He leaned toward her, his face only a breath away. His intense look captured her fully. His words rumbled from his chest. If you love me, kiss me. —
Melanie Dickerson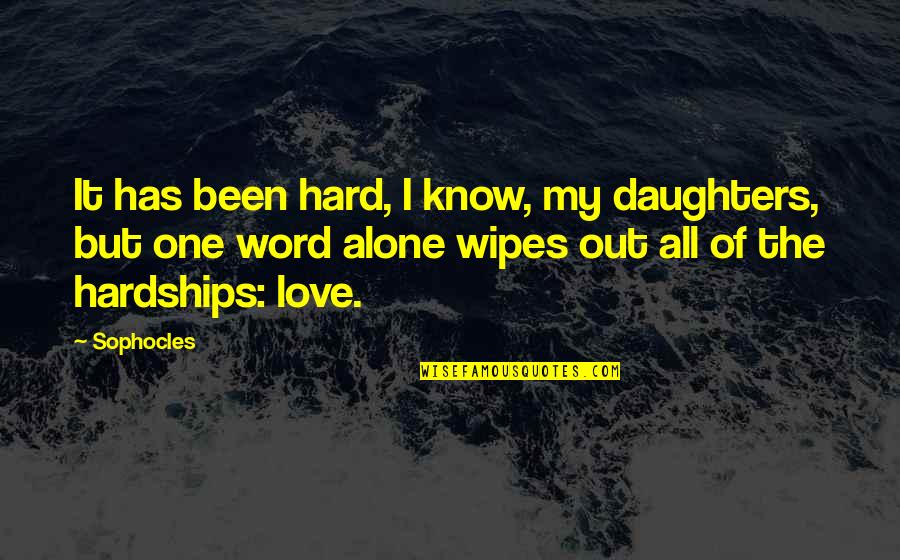 It has been hard, I know, my daughters, but one word alone wipes out all of the hardships: love. —
Sophocles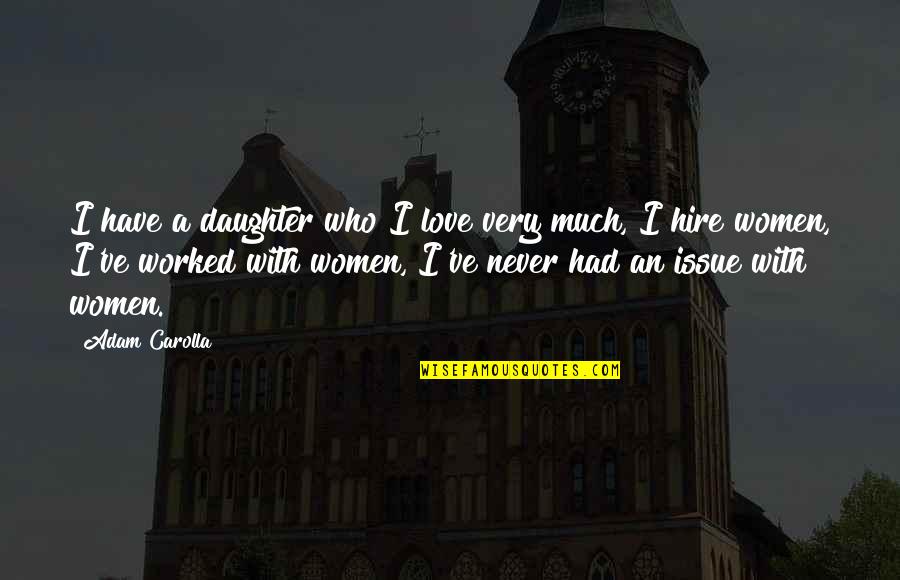 I have a daughter who I love very much, I hire women, I've worked with women, I've never had an issue with women. —
Adam Carolla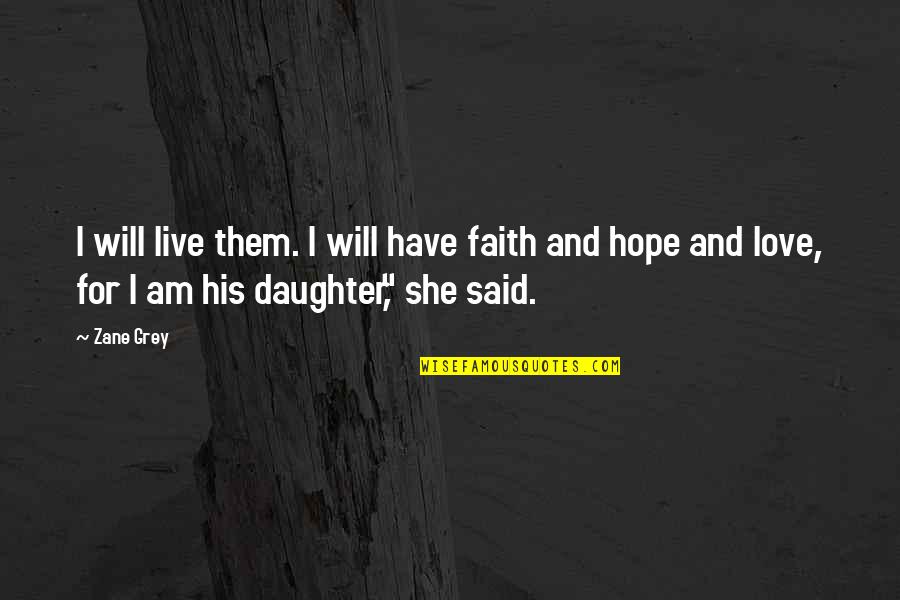 I will live them. I will have faith and hope and love, for I am his daughter," she said. —
Zane Grey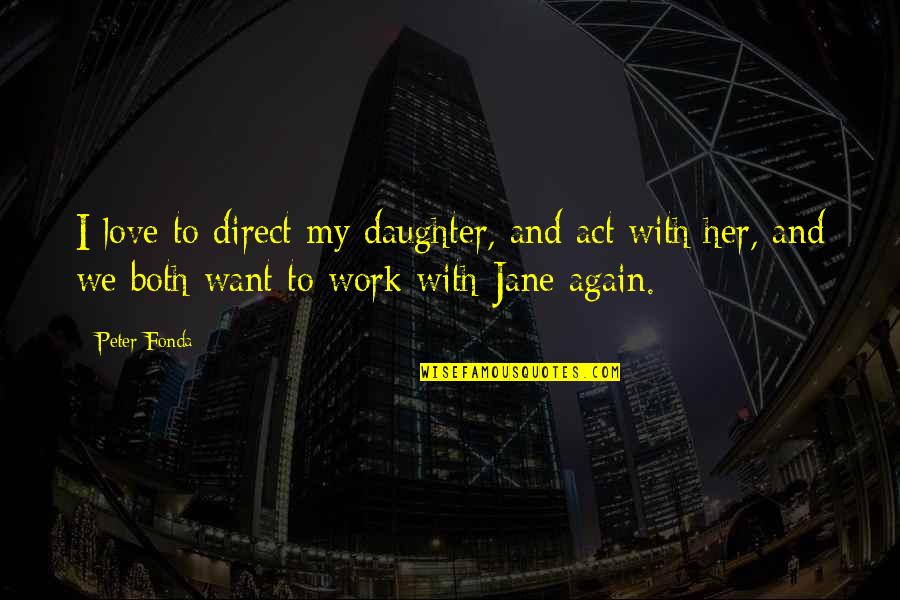 I love to direct my daughter, and act with her, and we both want to work with Jane again. —
Peter Fonda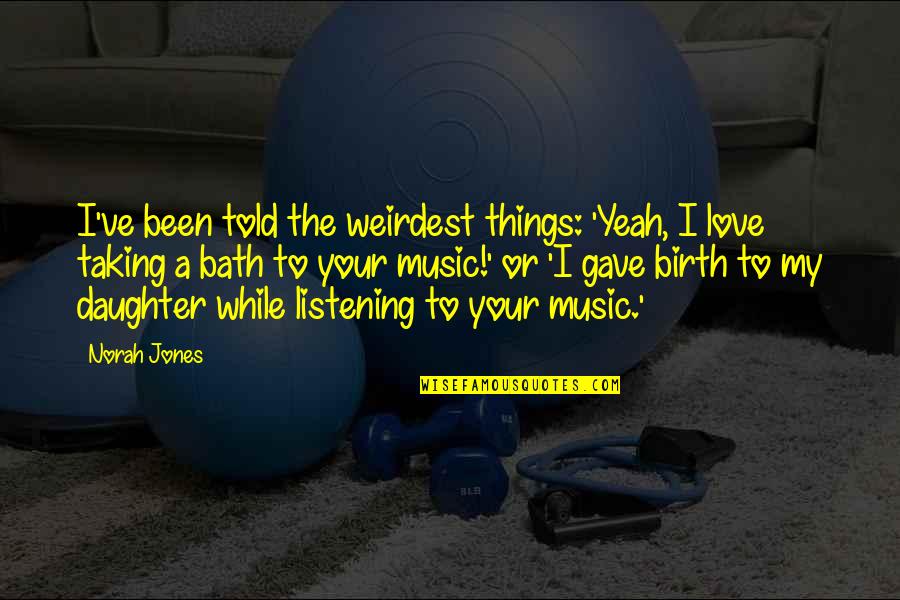 I've been told the weirdest things: 'Yeah, I love taking a bath to your music!' or 'I gave birth to my daughter while listening to your music.' —
Norah Jones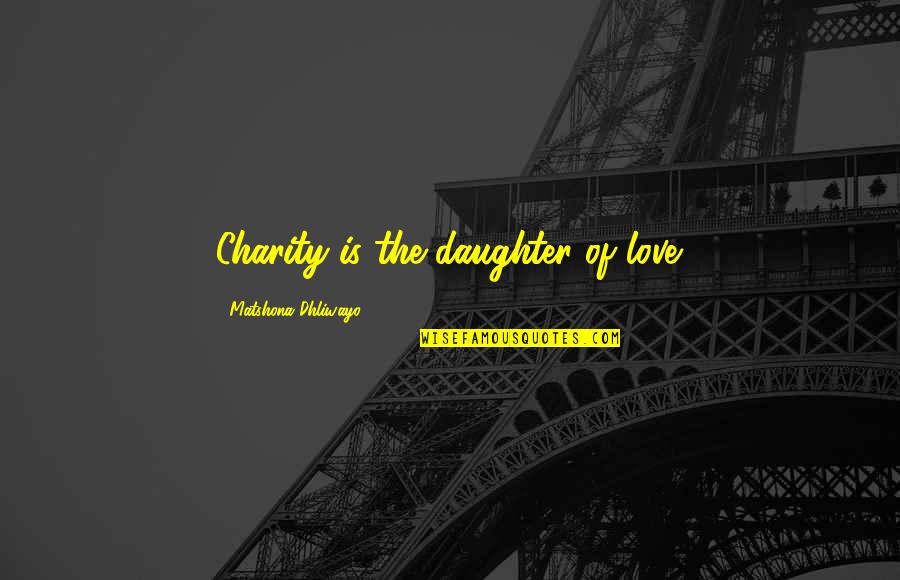 Charity is the daughter of love. —
Matshona Dhliwayo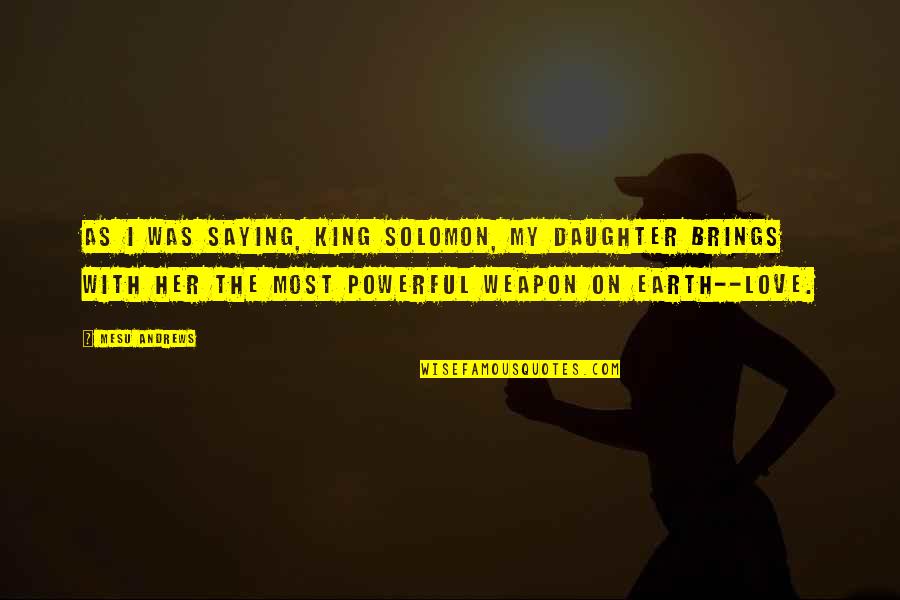 As I was saying, King Solomon, my daughter brings with her the most powerful weapon on earth--love. —
Mesu Andrews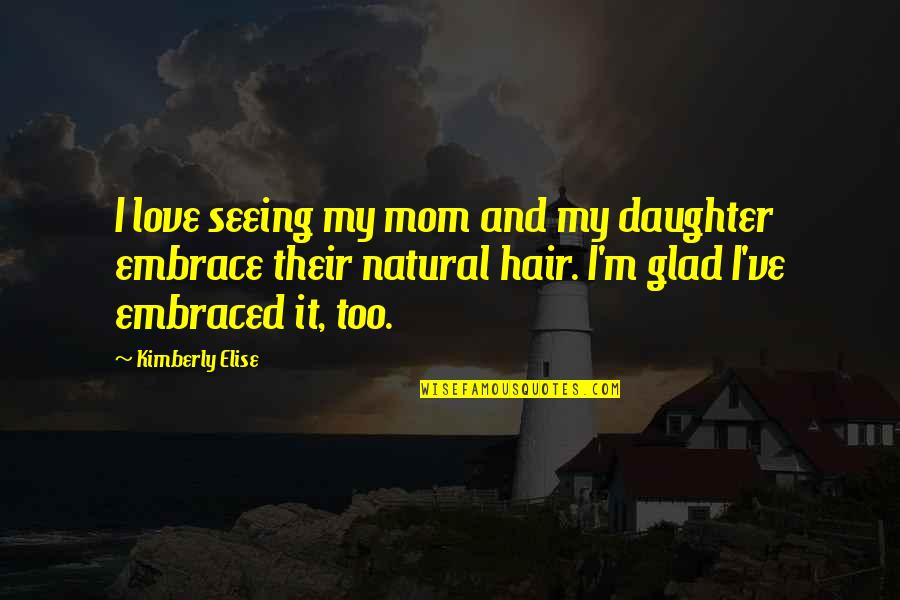 I love seeing my mom and my daughter embrace their natural hair. I'm glad I've embraced it, too. —
Kimberly Elise
I'm a mother and I have a daughter. I'm lucky to be in a position where I'm able to teach her things like self love and acceptance. —
Denise Bidot