I Just Want Respect Quotes
Collection of top 48 famous quotes about I Just Want Respect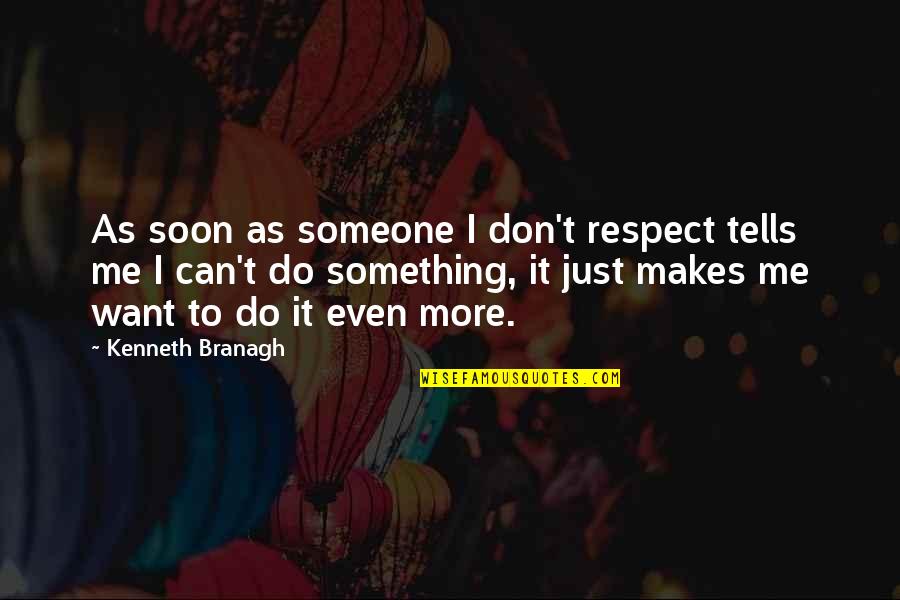 As soon as someone I don't respect tells me I can't do something, it just makes me want to do it even more.
—
Kenneth Branagh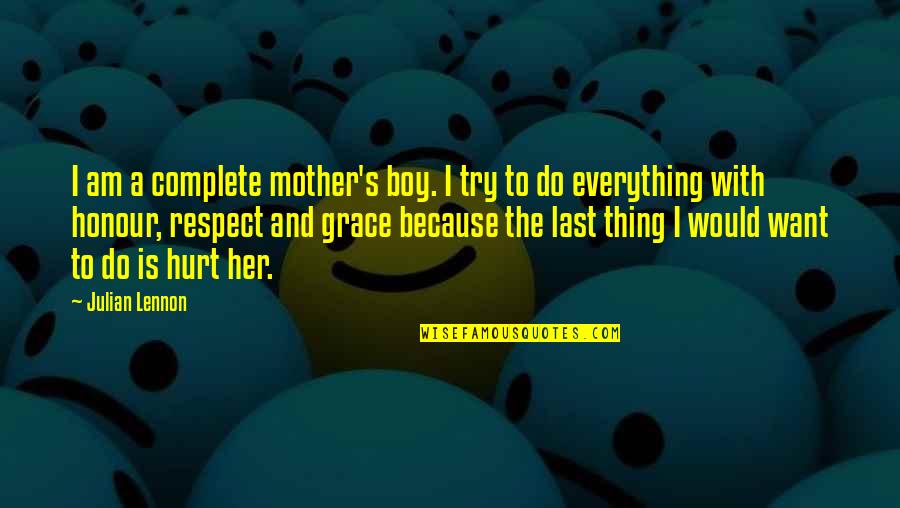 I am a complete mother's boy. I try to do everything with honour, respect and grace because the last thing I would want to do is hurt her.
—
Julian Lennon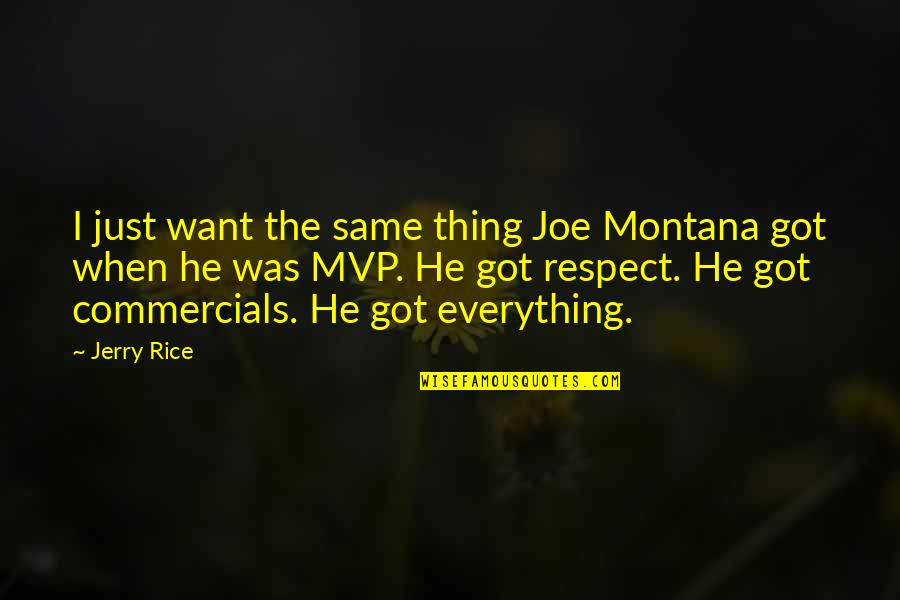 I just want the same thing Joe Montana got when he was MVP. He got respect. He got commercials. He got everything.
—
Jerry Rice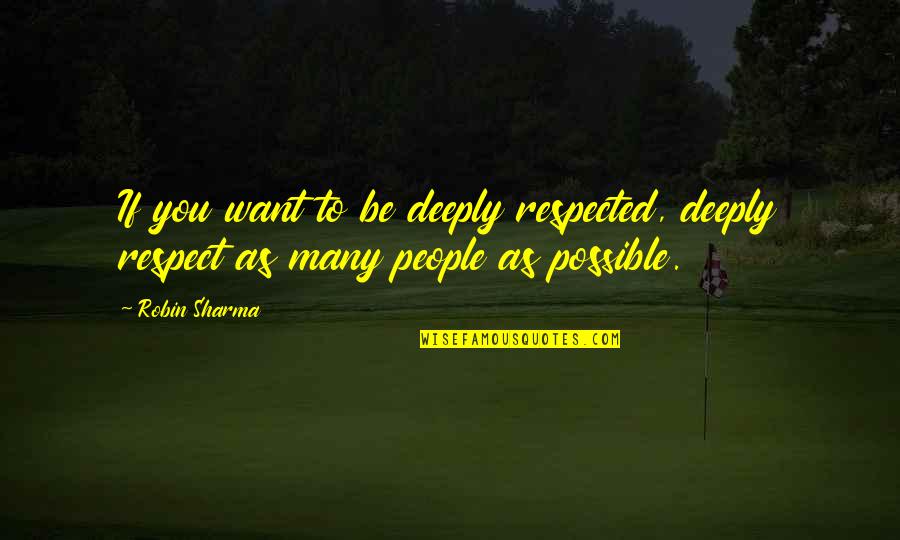 If you want to be deeply respected, deeply respect as many people as possible.
—
Robin Sharma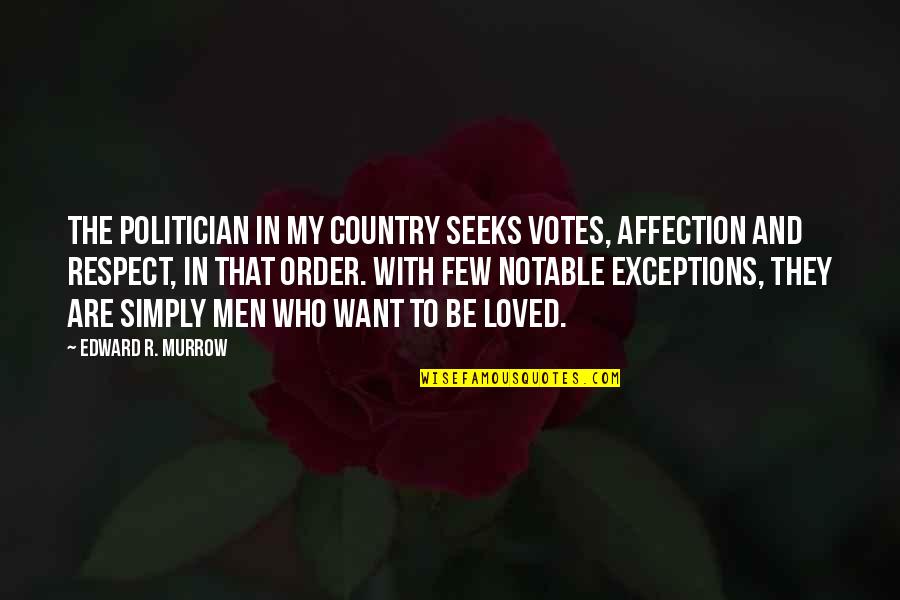 The politician in my country seeks votes, affection and respect, in that order. With few notable exceptions, they are simply men who want to be loved.
—
Edward R. Murrow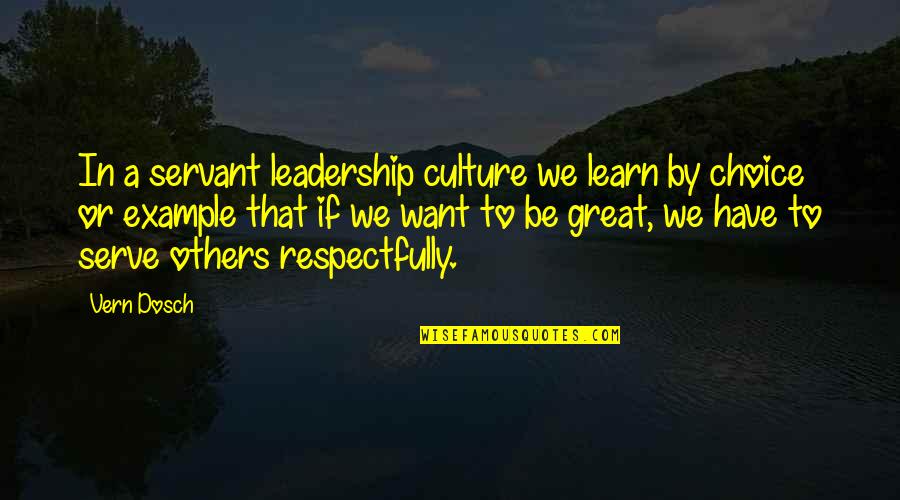 In a servant leadership culture we learn by choice or example that if we want to be great, we have to serve others respectfully.
—
Vern Dosch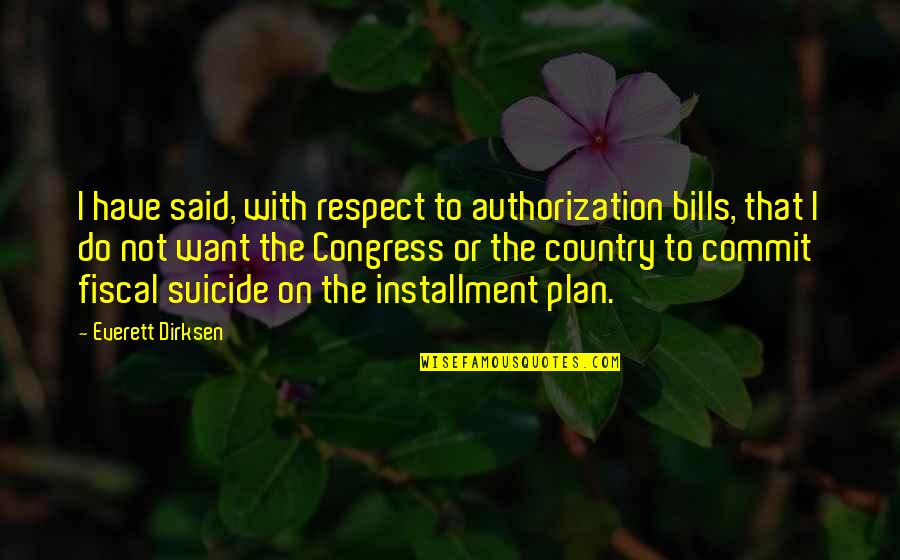 I have said, with respect to authorization bills, that I do not want the Congress or the country to commit fiscal suicide on the installment plan.
—
Everett Dirksen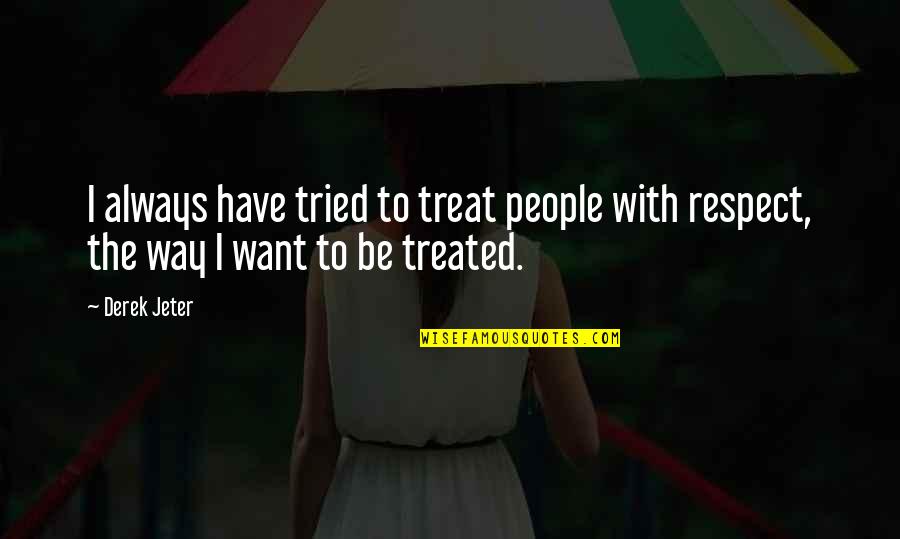 I always have tried to treat people with respect, the way I want to be treated.
—
Derek Jeter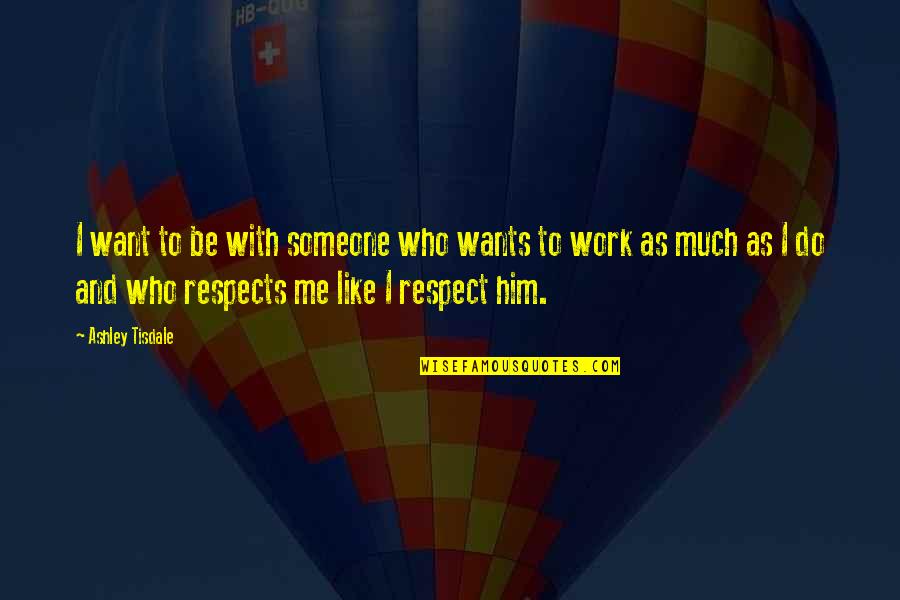 I want to be with someone who wants to work as much as I do and who respects me like I respect him.
—
Ashley Tisdale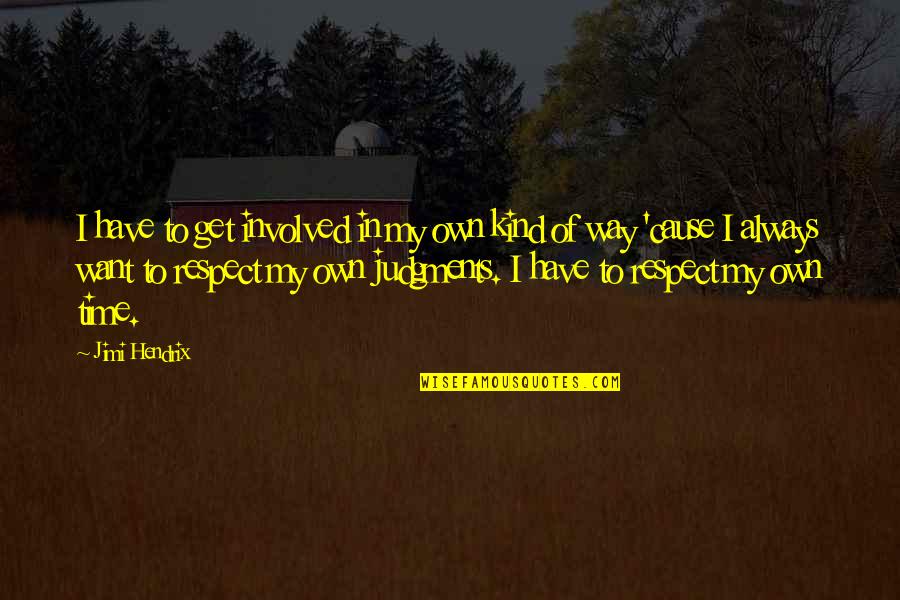 I have to get involved in my own kind of way 'cause I always want to respect my own judgments. I have to respect my own time.
—
Jimi Hendrix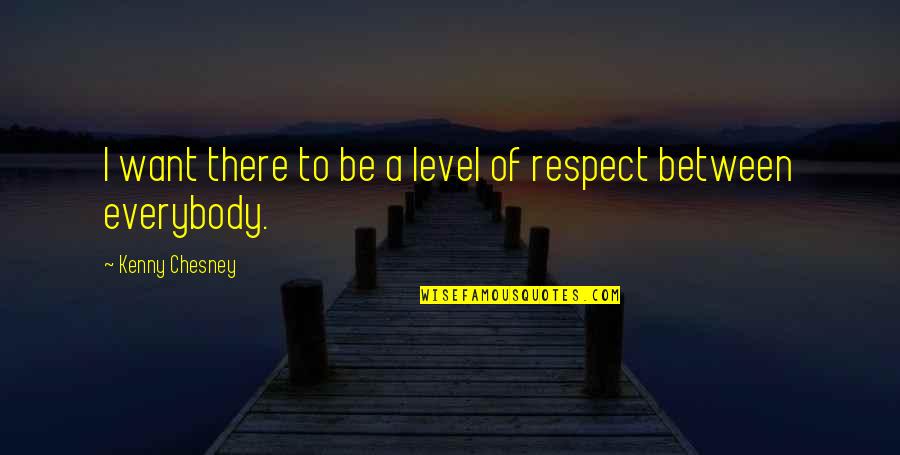 I want there to be a level of respect between everybody.
—
Kenny Chesney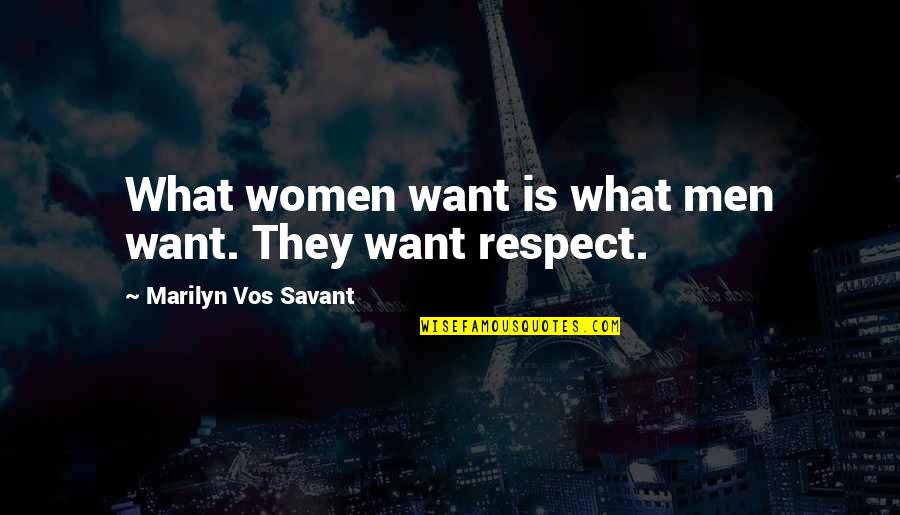 What women want is what men want. They want respect.
—
Marilyn Vos Savant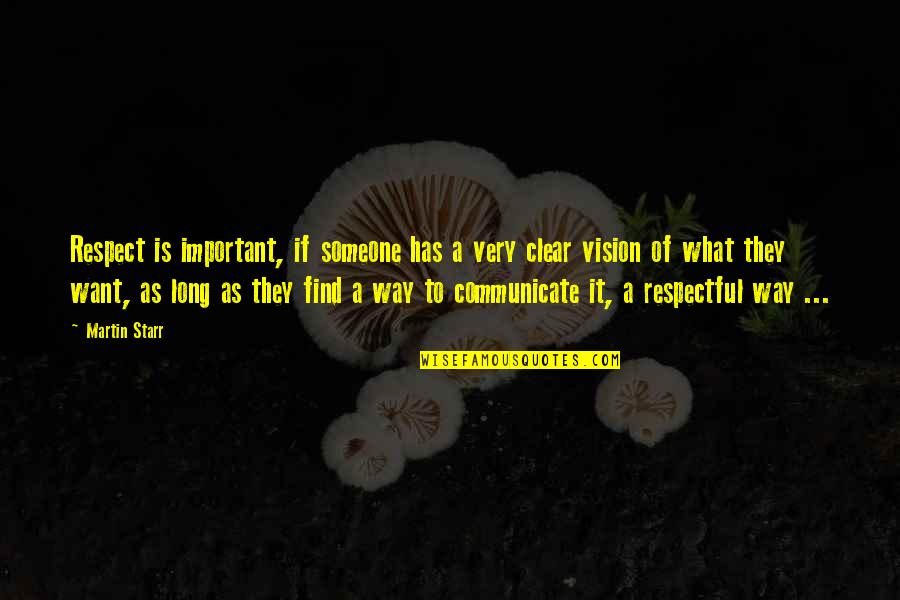 Respect is important, if someone has a very clear vision of what they want, as long as they find a way to communicate it, a respectful way ... —
Martin Starr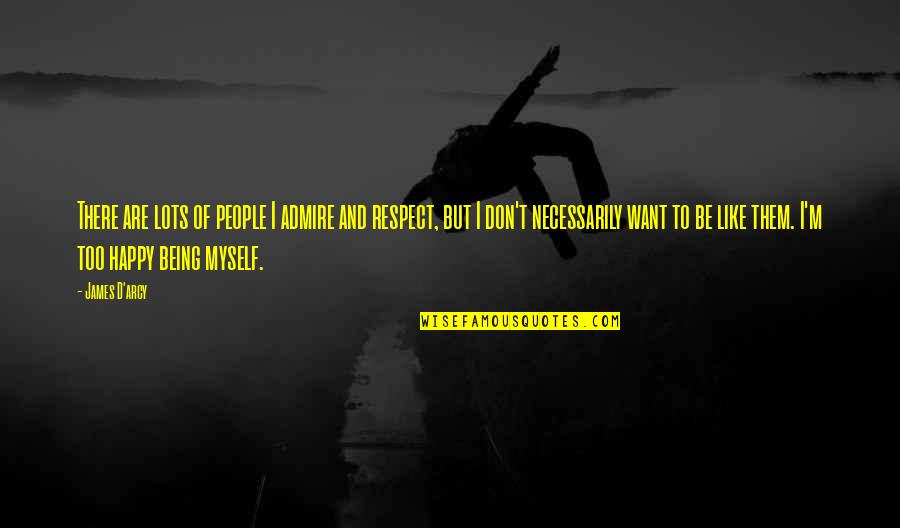 There are lots of people I admire and respect, but I don't necessarily want to be like them. I'm too happy being myself. —
James D'arcy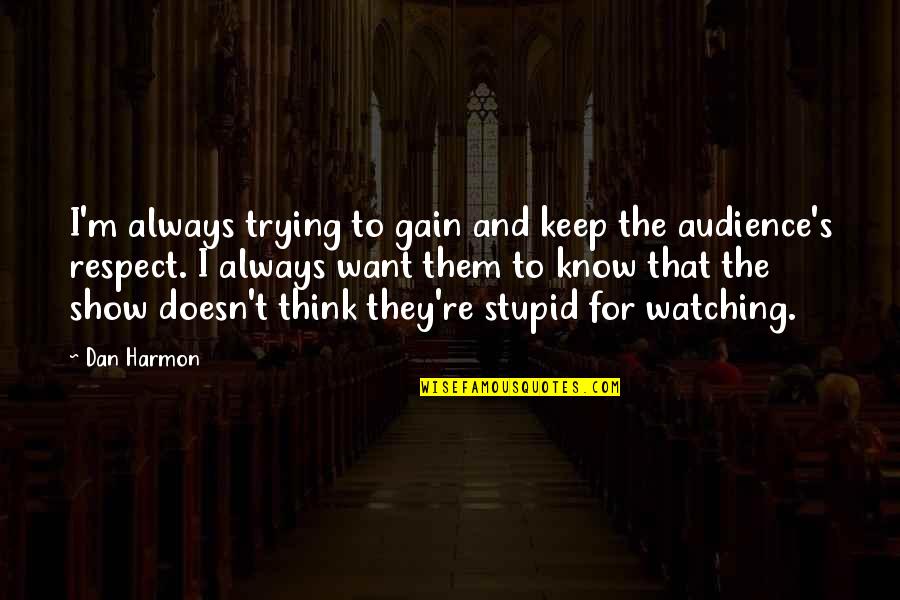 I'm always trying to gain and keep the audience's respect. I always want them to know that the show doesn't think they're stupid for watching. —
Dan Harmon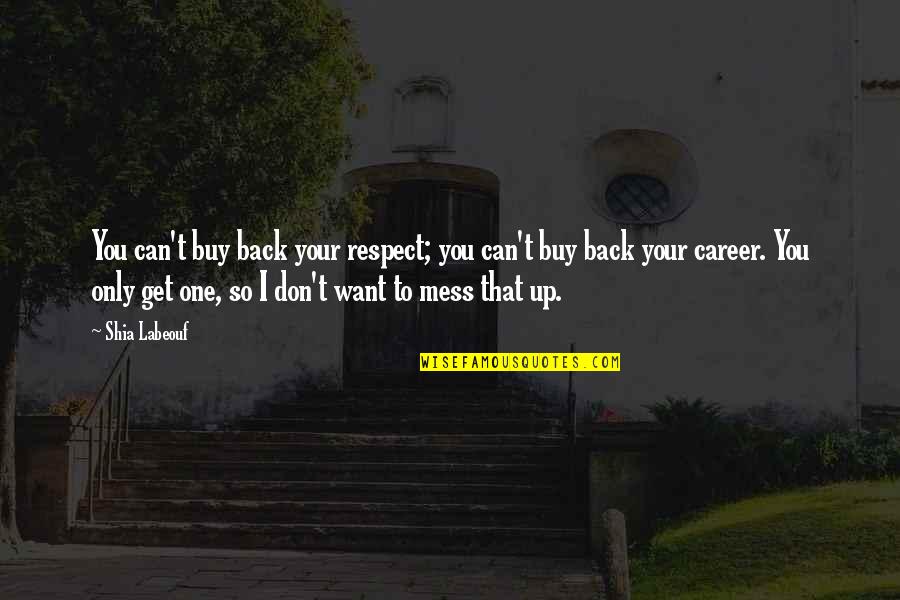 You can't buy back your respect; you can't buy back your career. You only get one, so I don't want to mess that up. —
Shia Labeouf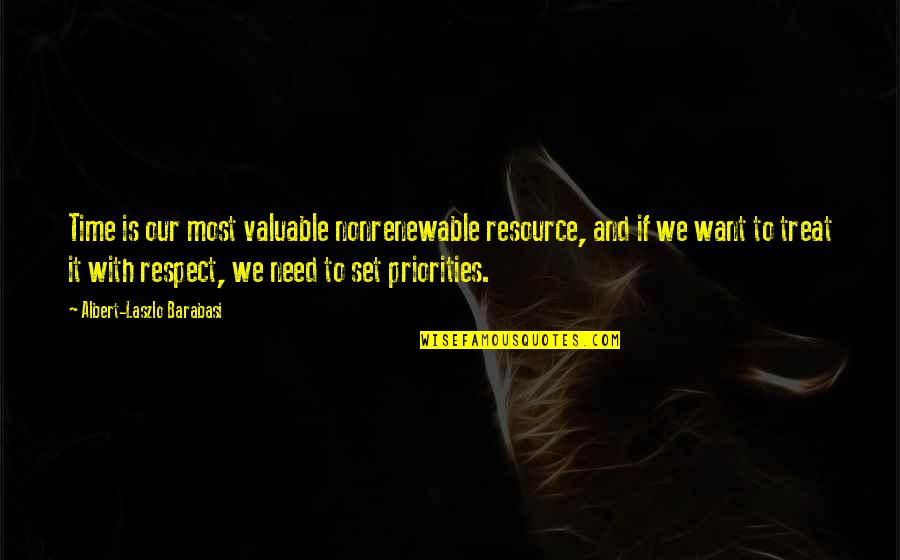 Time is our most valuable nonrenewable resource, and if we want to treat it with respect, we need to set priorities. —
Albert-Laszlo Barabasi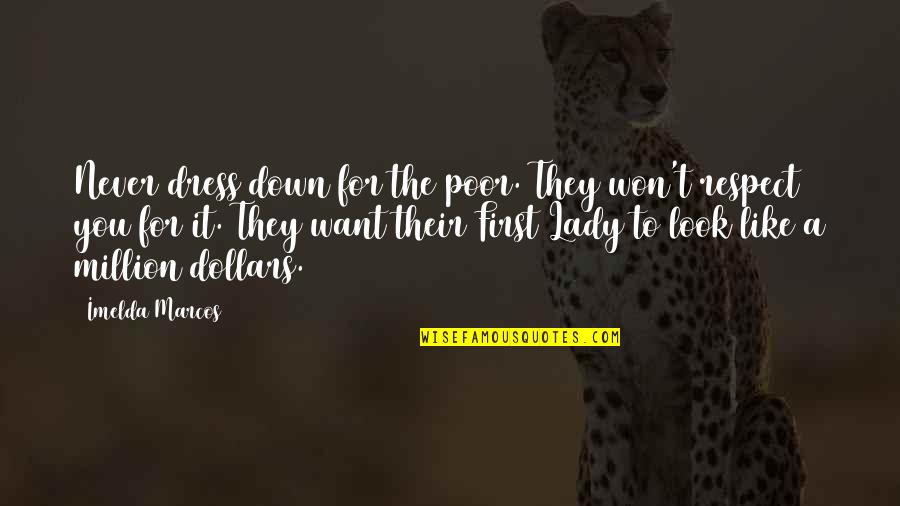 Never dress down for the poor. They won't respect you for it. They want their First Lady to look like a million dollars. —
Imelda Marcos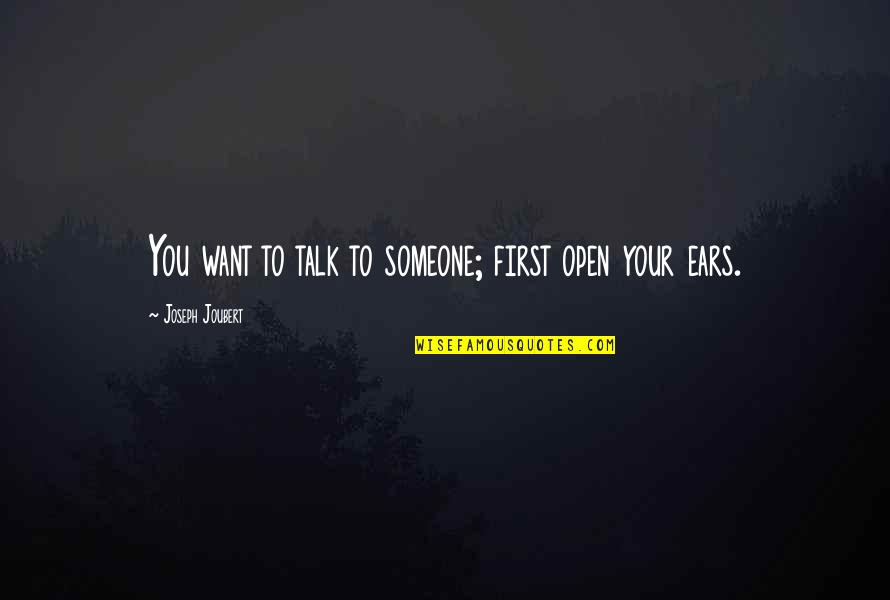 You want to talk to someone; first open your ears. —
Joseph Joubert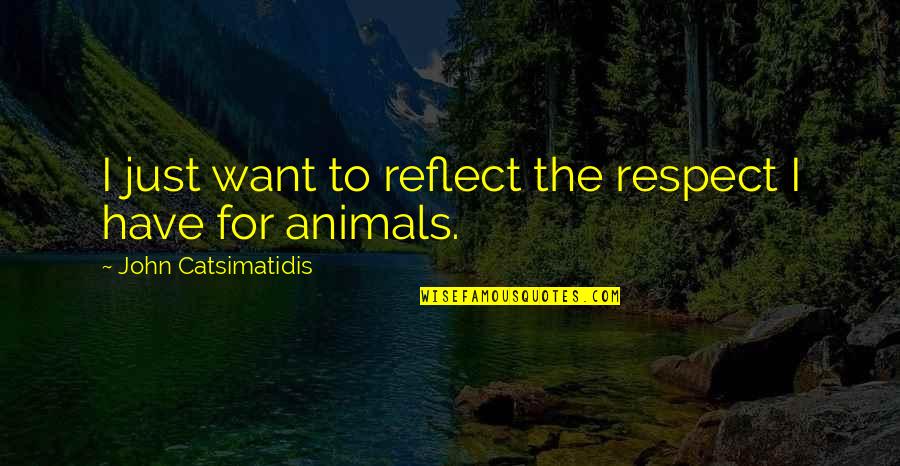 I just want to reflect the respect I have for animals. —
John Catsimatidis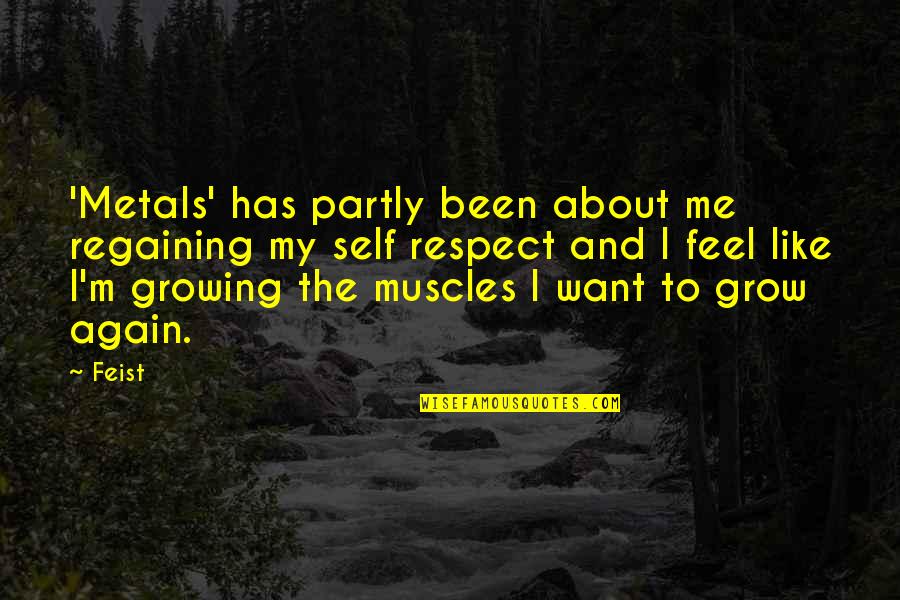 'Metals' has partly been about me regaining my self respect and I feel like I'm growing the muscles I want to grow again. —
Feist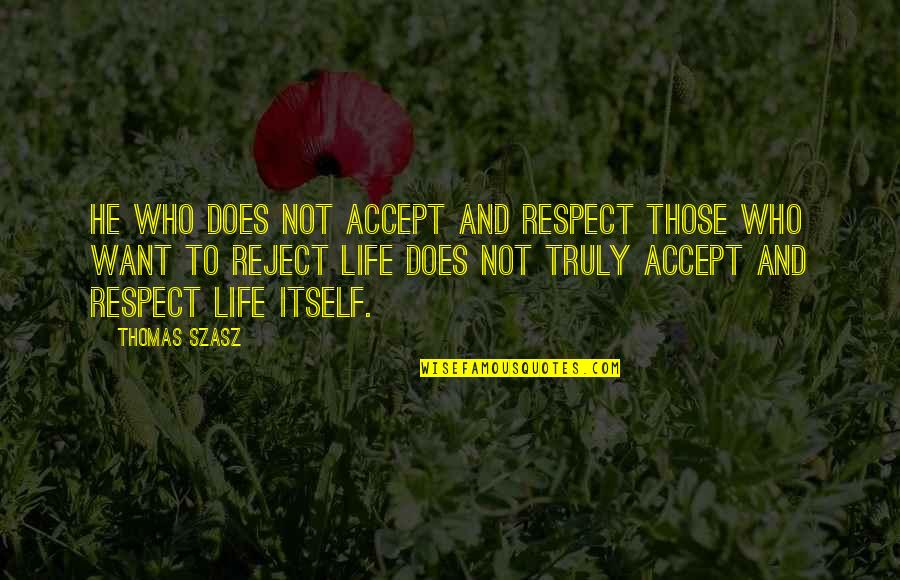 He who does not accept and respect those who want to reject life does not truly accept and respect life itself. —
Thomas Szasz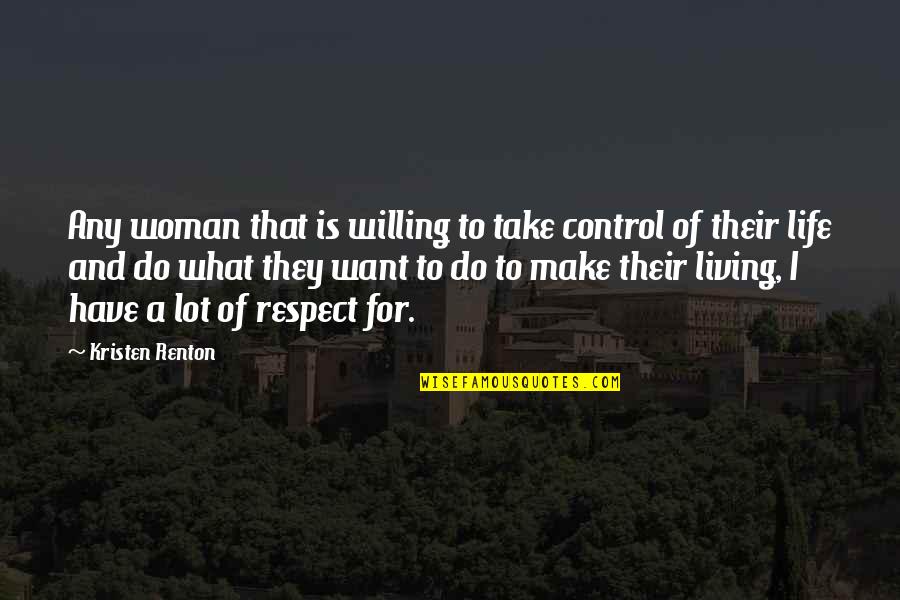 Any woman that is willing to take control of their life and do what they want to do to make their living, I have a lot of respect for. —
Kristen Renton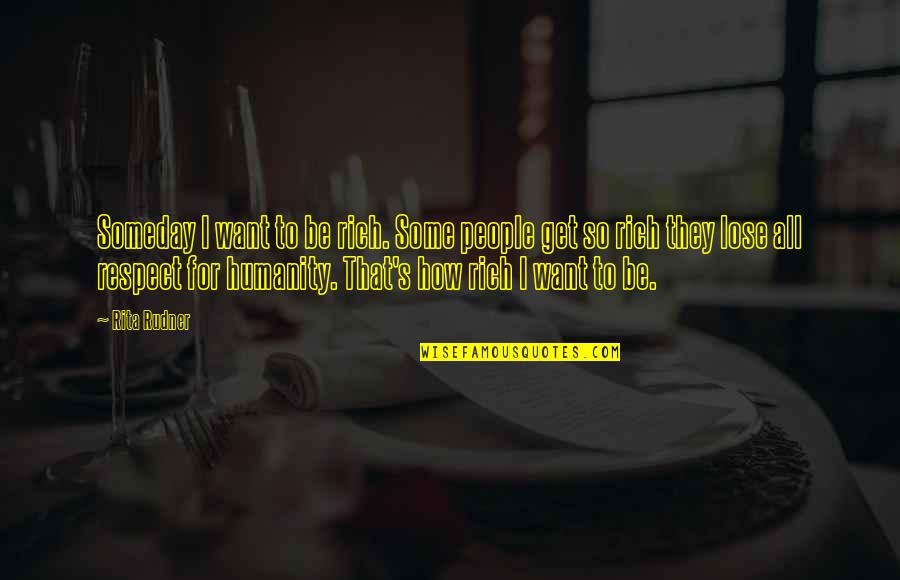 Someday I want to be rich. Some people get so rich they lose all respect for humanity. That's how rich I want to be. —
Rita Rudner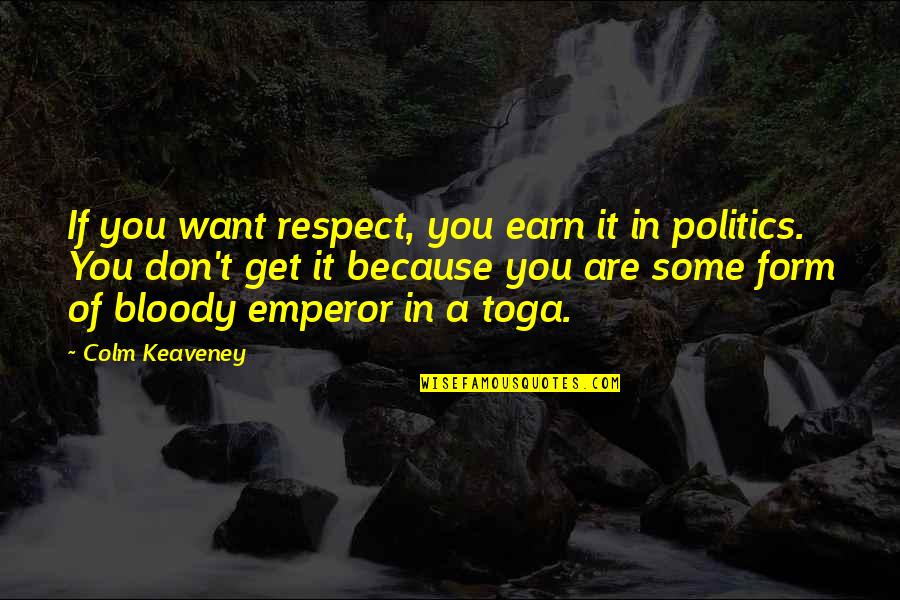 If you want respect, you earn it in politics. You don't get it because you are some form of bloody emperor in a toga. —
Colm Keaveney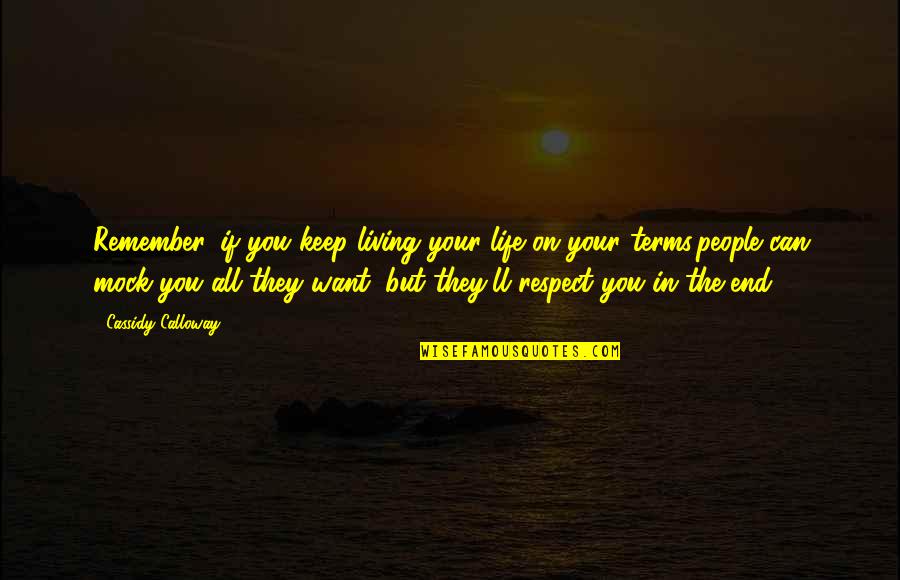 Remember, if you keep living your life on your terms,people can mock you all they want, but they'll respect you in the end —
Cassidy Calloway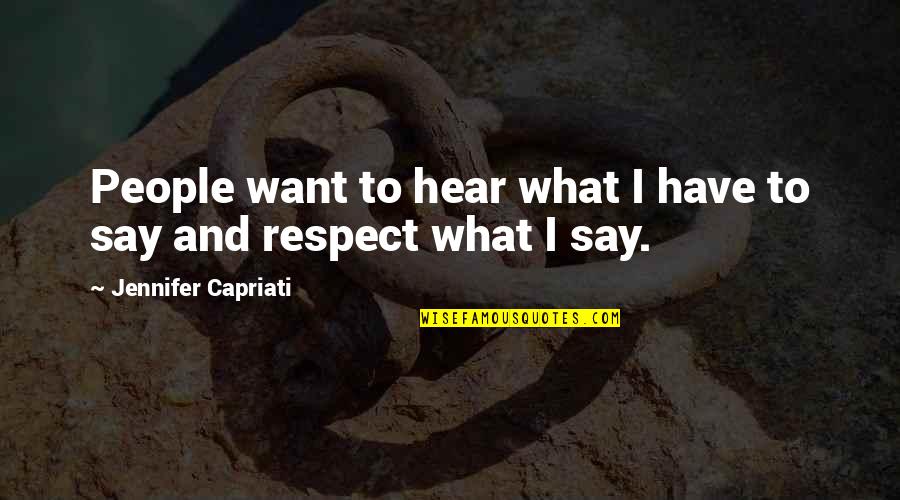 People want to hear what I have to say and respect what I say. —
Jennifer Capriati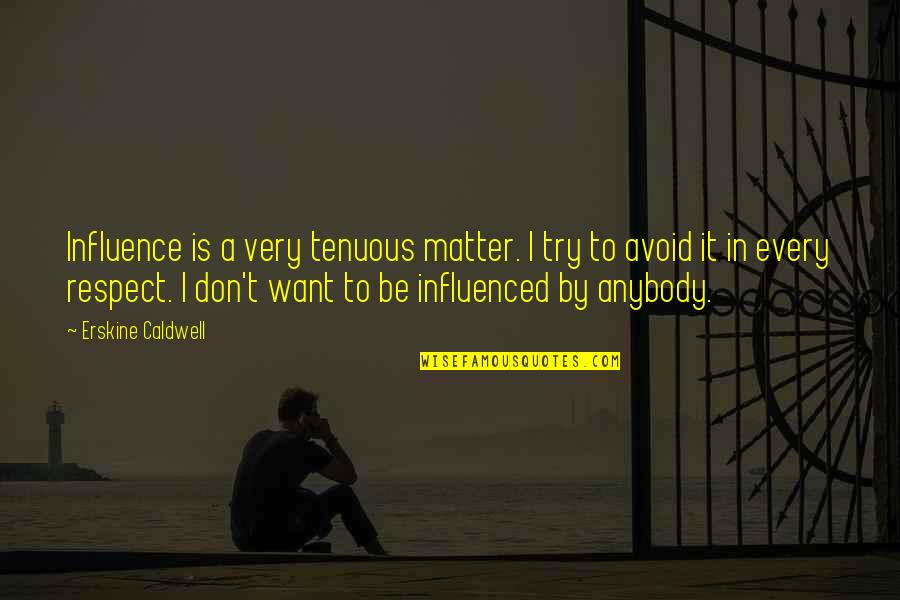 Influence is a very tenuous matter. I try to avoid it in every respect. I don't want to be influenced by anybody. —
Erskine Caldwell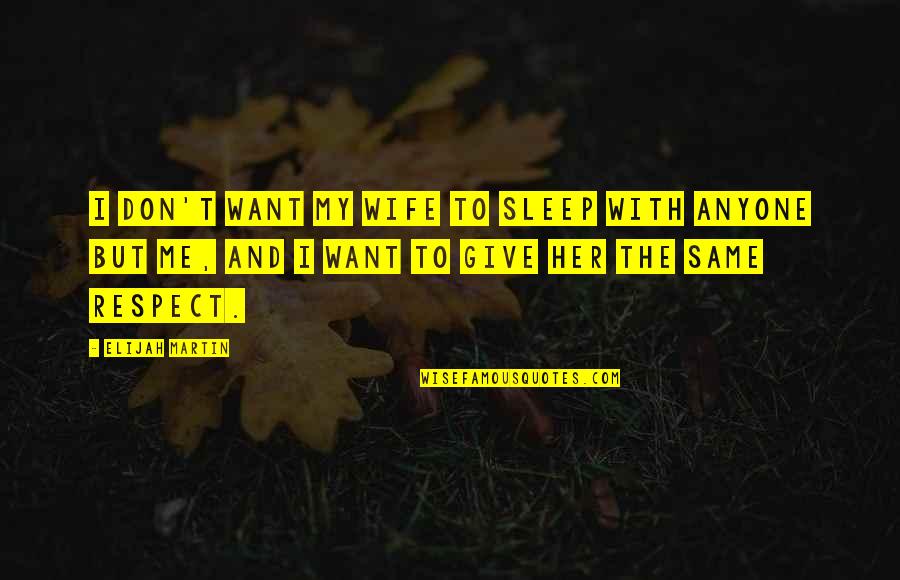 I don't want my wife to sleep with anyone but me, and I want to give her the same respect. —
Elijah Martin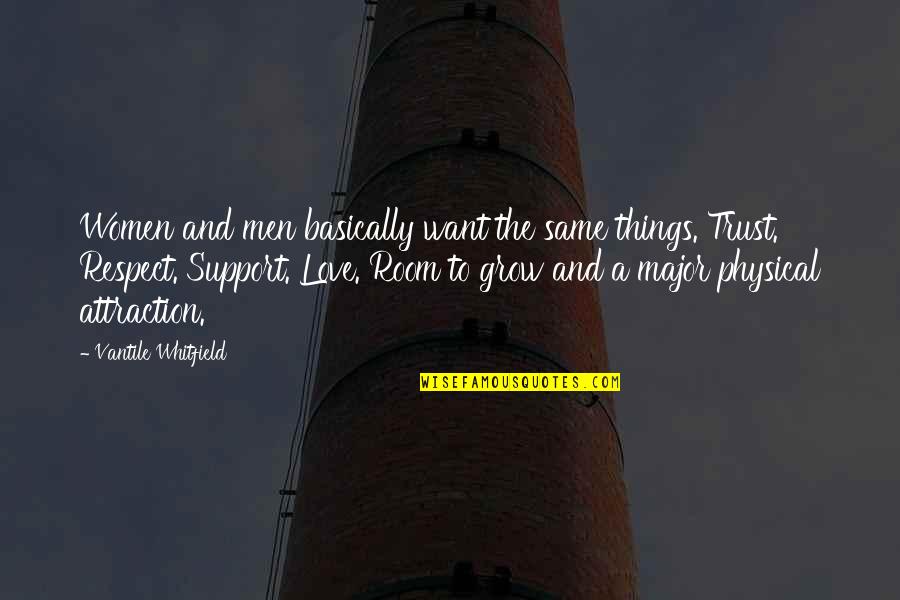 Women and men basically want the same things. Trust. Respect. Support. Love. Room to grow and a major physical attraction. —
Vantile Whitfield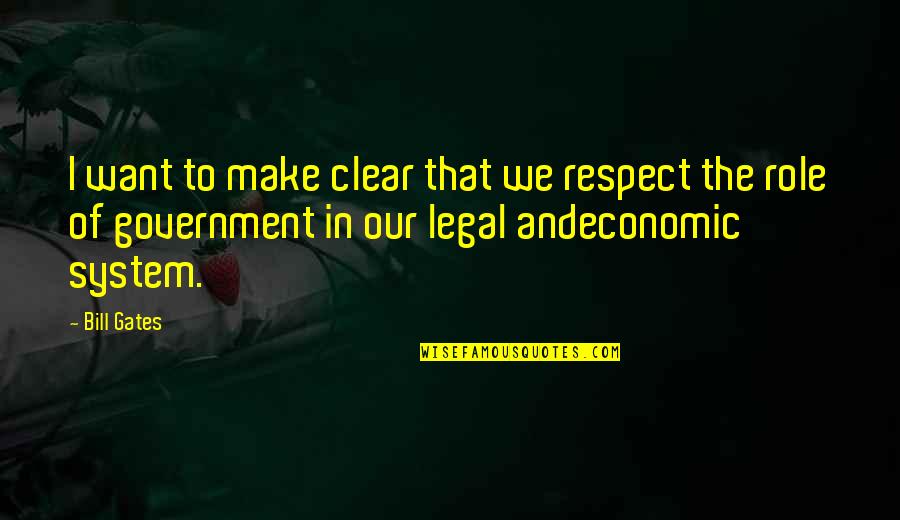 I want to make clear that we respect the role of government in our legal andeconomic system. —
Bill Gates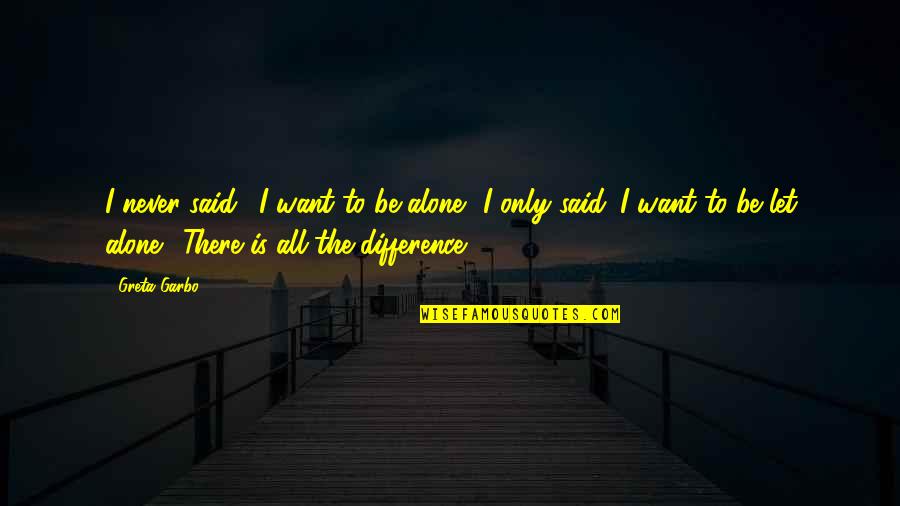 I never said, 'I want to be alone.' I only said 'I want to be let alone!' There is all the difference. —
Greta Garbo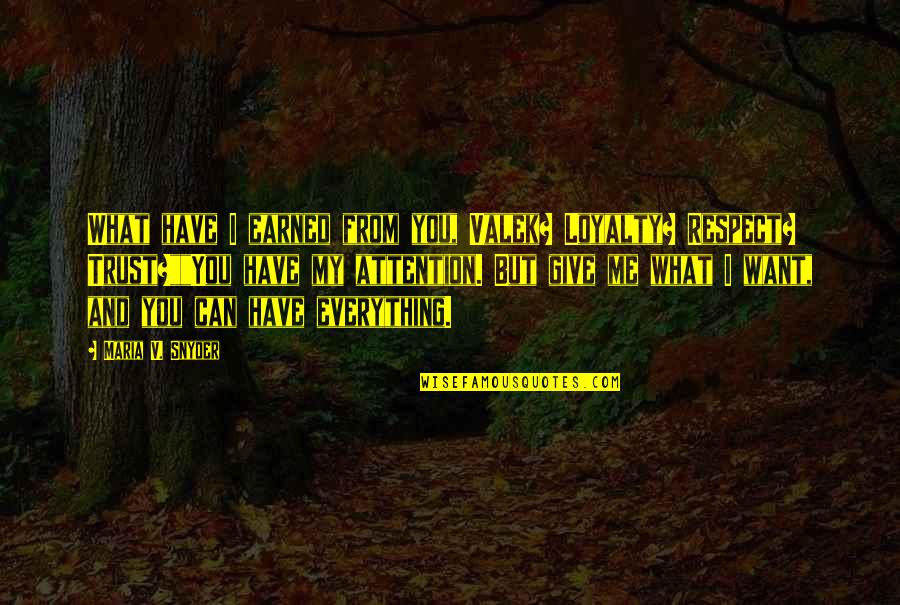 What have I earned from you, Valek? Loyalty? Respect? Trust?"
"You have my attention. But give me what I want, and you can have everything. —
Maria V. Snyder
I respect someone's right to privacy and I want them to know it. —
Terry Gross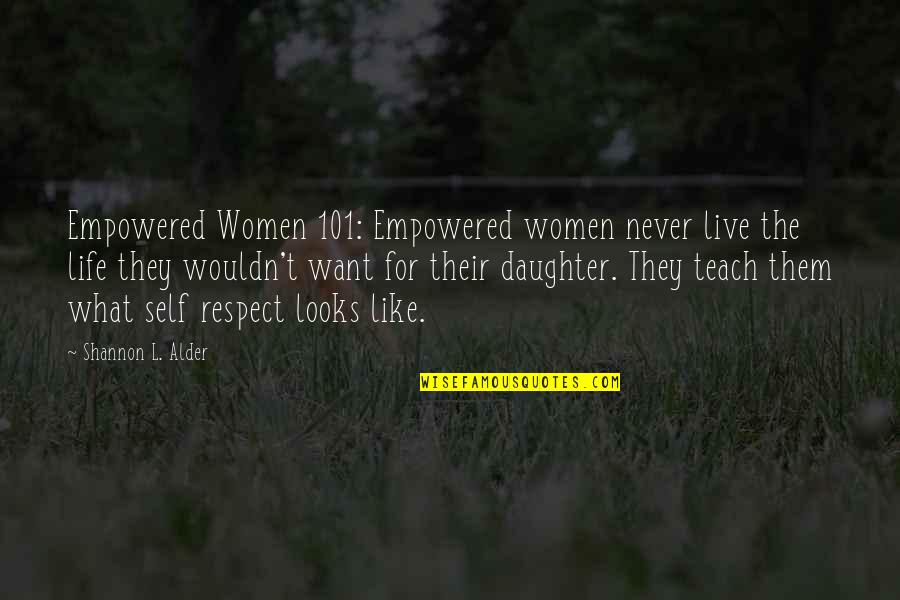 Empowered Women 101: Empowered women never live the life they wouldn't want for their daughter. They teach them what self respect looks like. —
Shannon L. Alder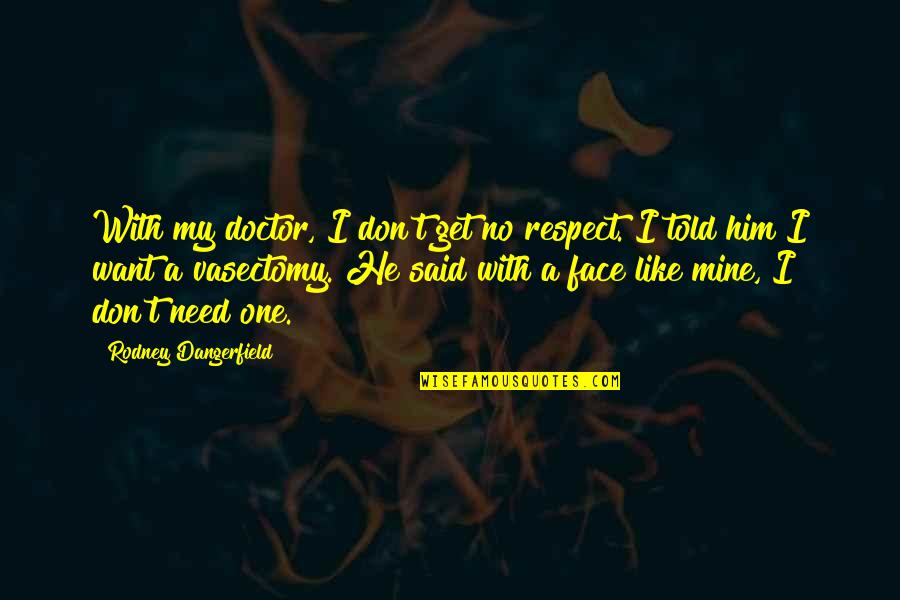 With my doctor, I don't get no respect. I told him I want a vasectomy. He said with a face like mine, I don't need one. —
Rodney Dangerfield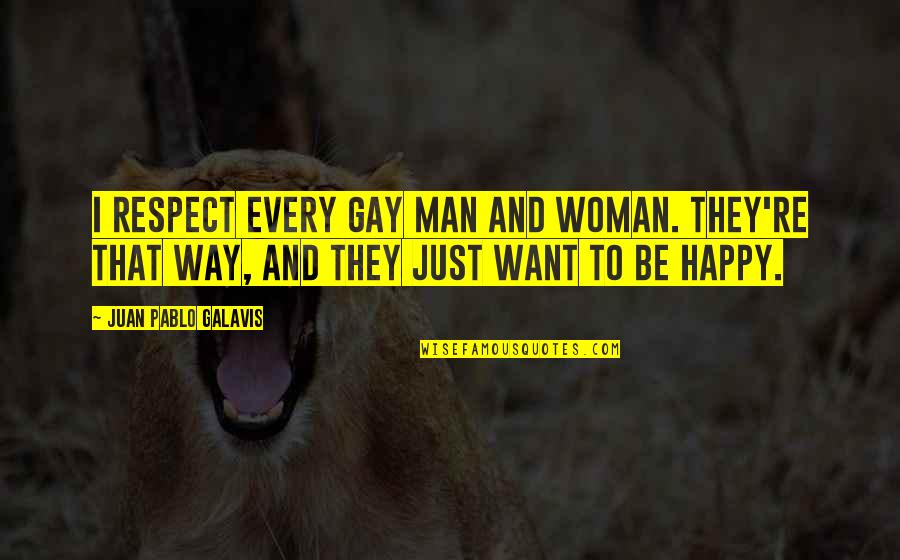 I respect every gay man and woman. They're that way, and they just want to be happy. —
Juan Pablo Galavis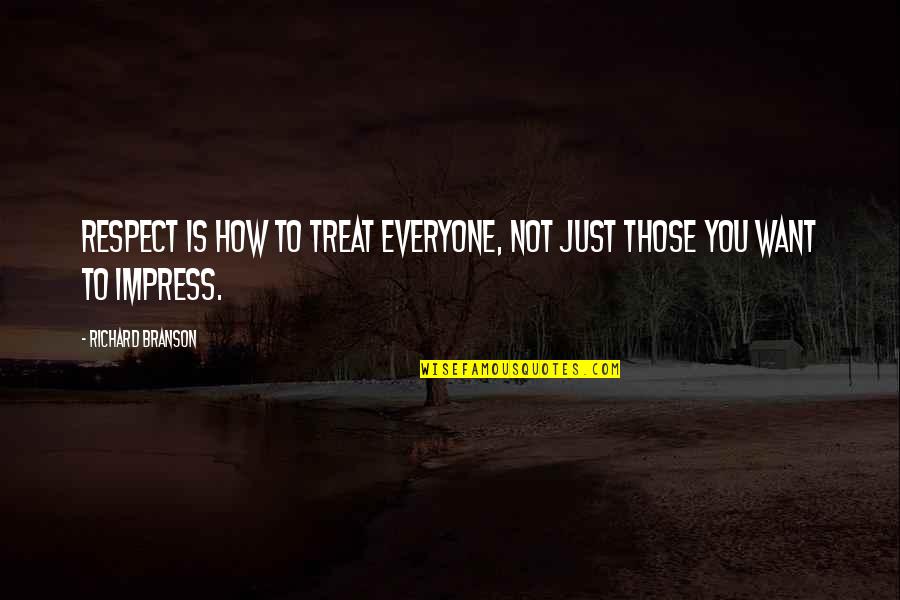 Respect is how to treat everyone, not just those you want to impress. —
Richard Branson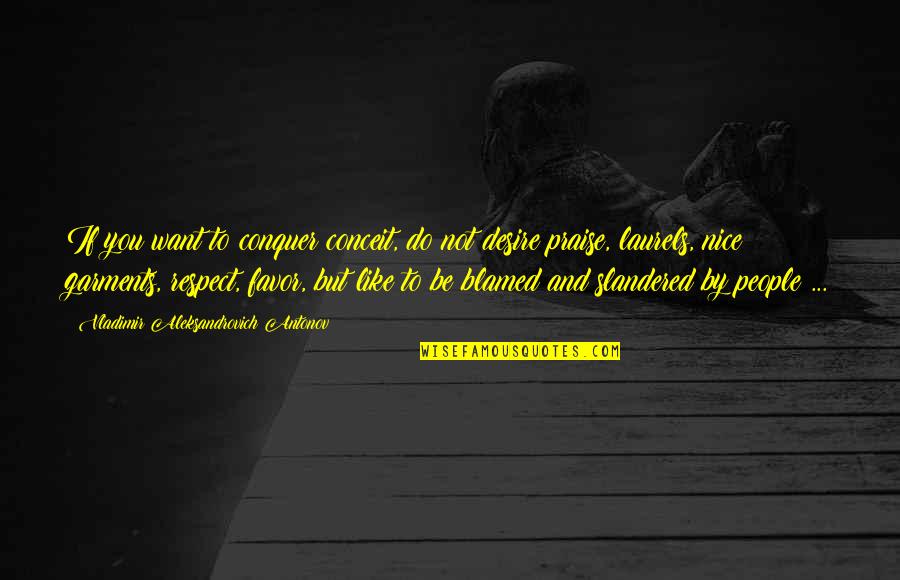 If you want to conquer conceit, do not desire praise, laurels, nice garments, respect, favor, but like to be blamed and slandered by people ... —
Vladimir Aleksandrovich Antonov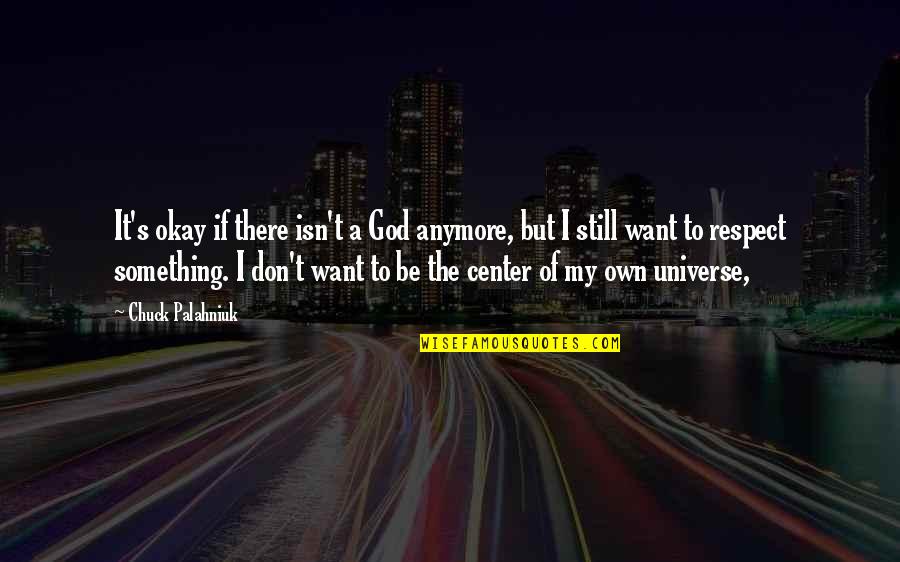 It's okay if there isn't a God anymore, but I still want to respect something. I don't want to be the center of my own universe, —
Chuck Palahniuk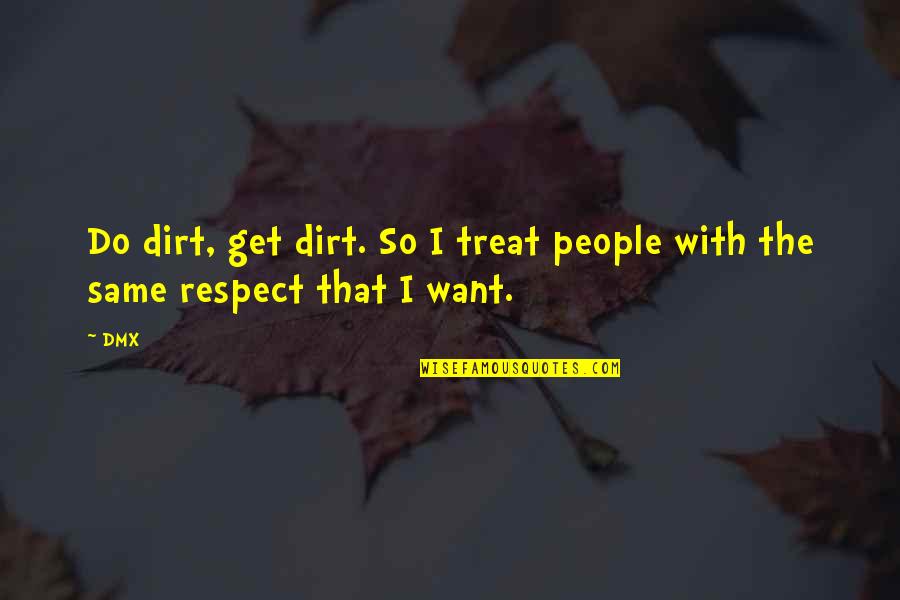 Do dirt, get dirt. So I treat people with the same respect that I want. —
DMX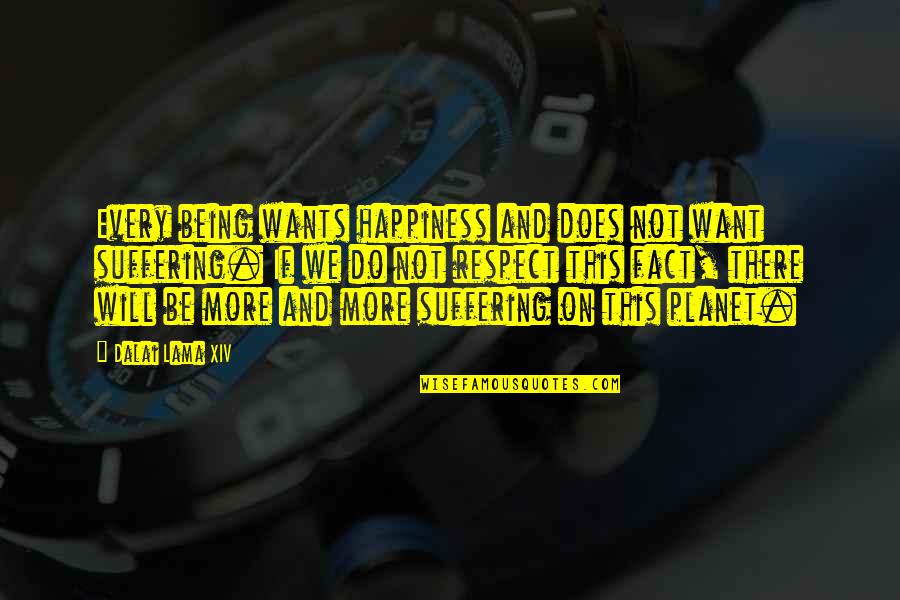 Every being wants happiness and does not want suffering. If we do not respect this fact, there will be more and more suffering on this planet. —
Dalai Lama XIV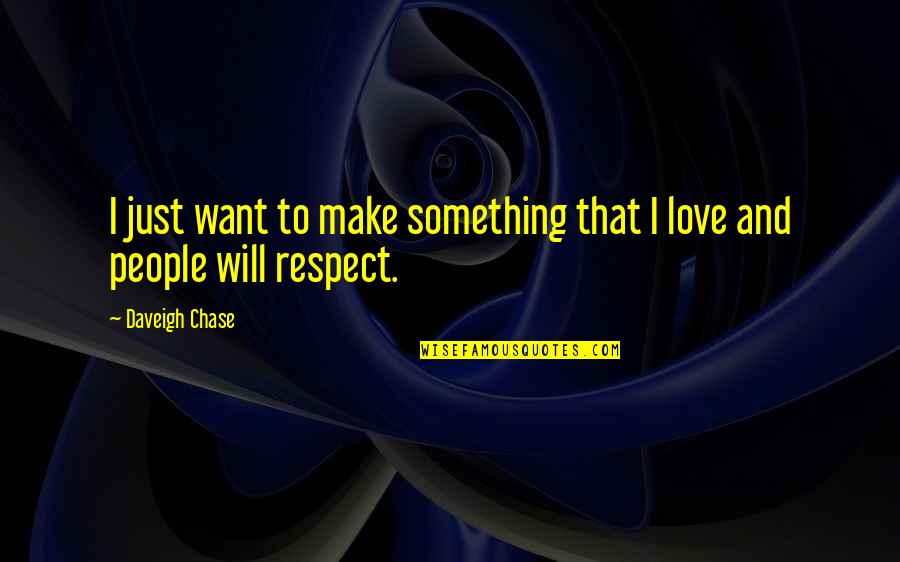 I just want to make something that I love and people will respect. —
Daveigh Chase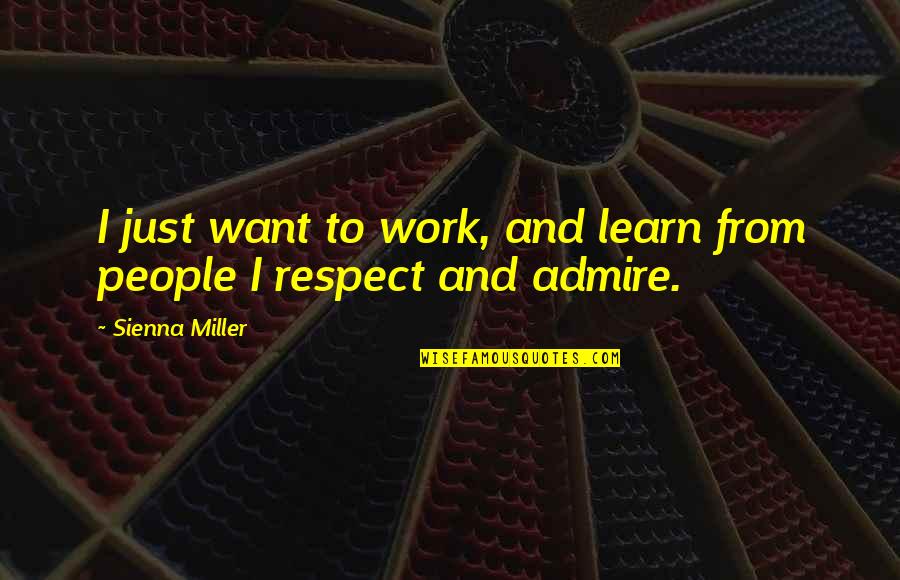 I just want to work, and learn from people I respect and admire. —
Sienna Miller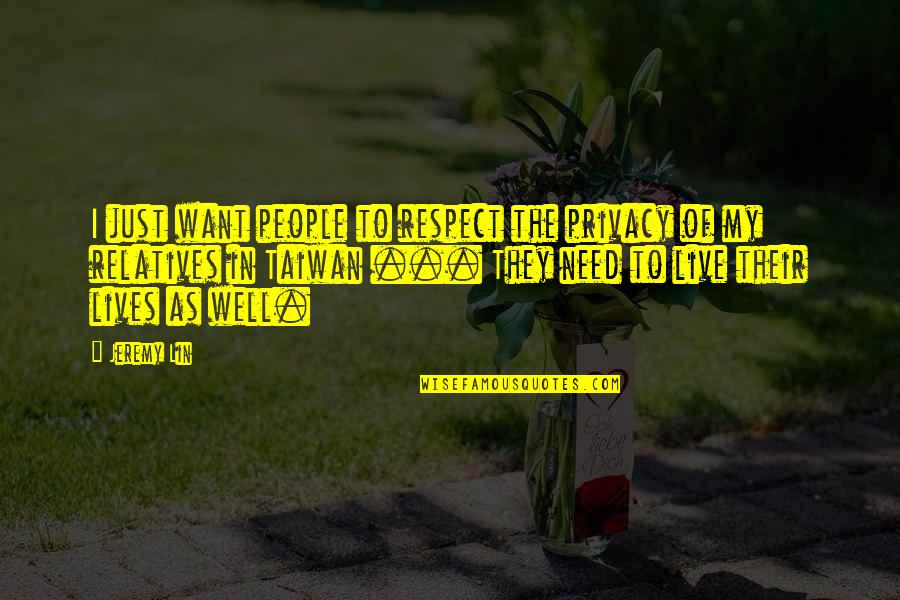 I just want people to respect the privacy of my relatives in Taiwan ... They need to live their lives as well. —
Jeremy Lin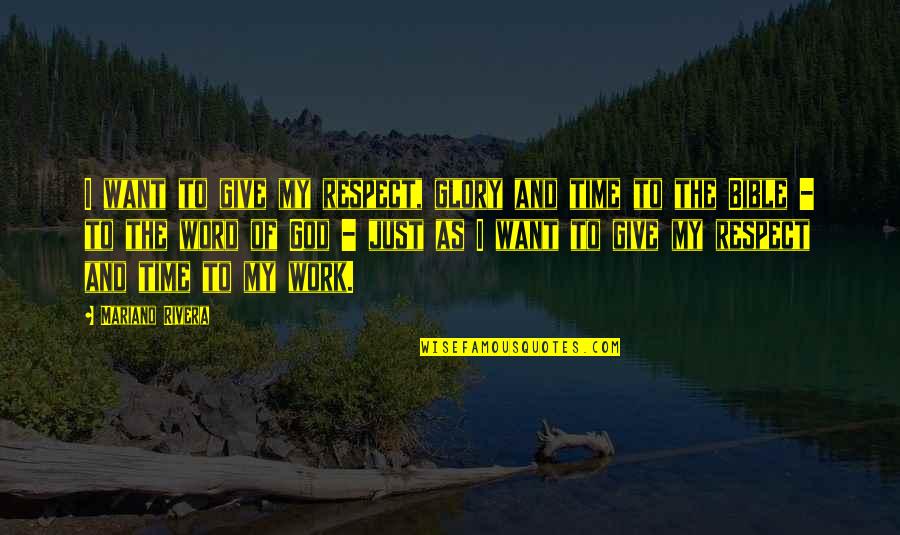 I want to give my respect, glory and time to the Bible - to the word of God - just as I want to give my respect and time to my work. —
Mariano Rivera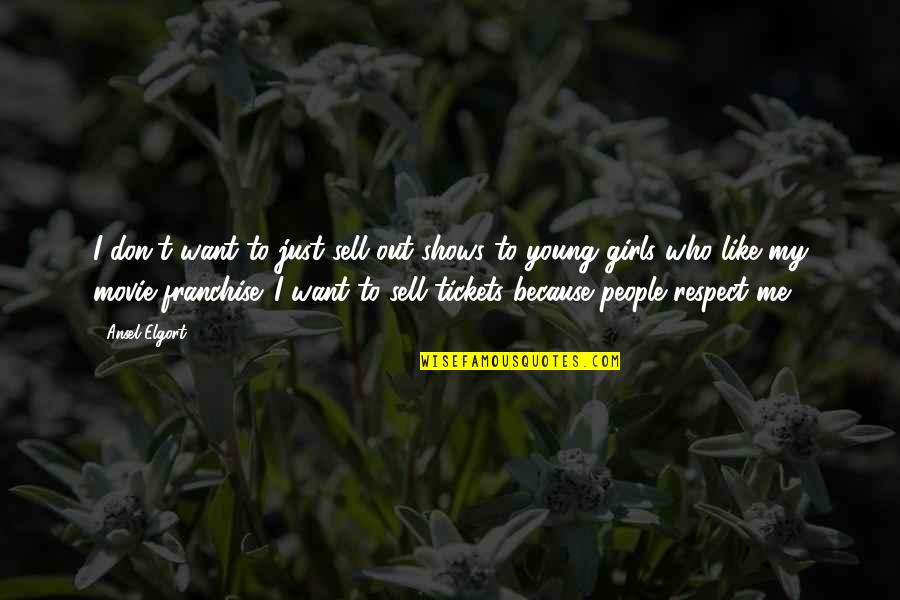 I don't want to just sell out shows to young girls who like my movie franchise. I want to sell tickets because people respect me. —
Ansel Elgort