I Give You My Trust Quotes
Collection of top 40 famous quotes about I Give You My Trust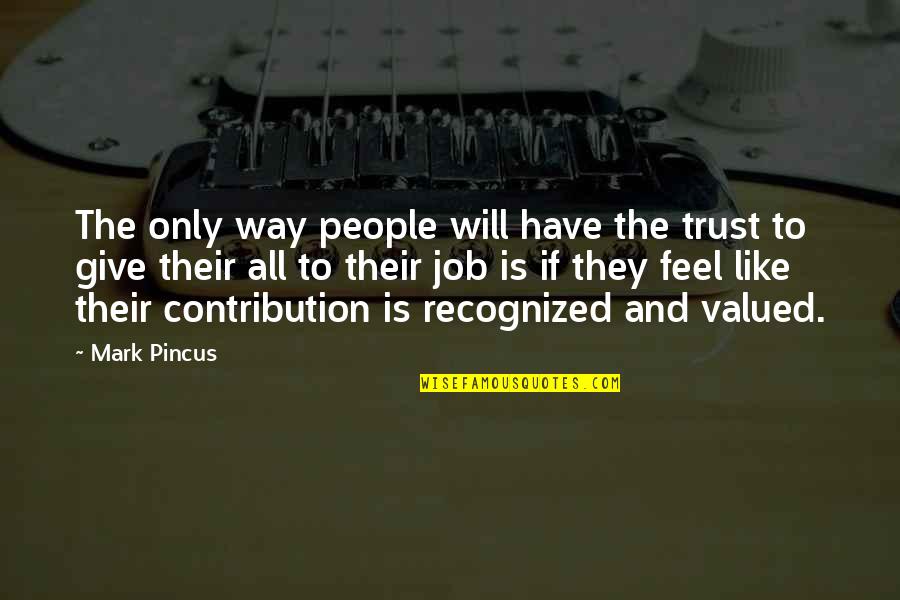 The only way people will have the trust to give their all to their job is if they feel like their contribution is recognized and valued.
—
Mark Pincus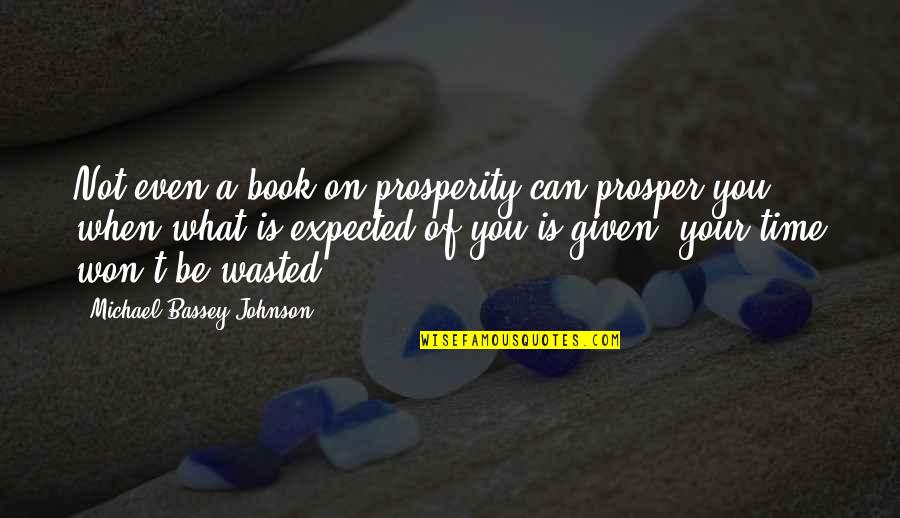 Not even a book on prosperity can prosper you, when what is expected of you is given, your time won't be wasted.
—
Michael Bassey Johnson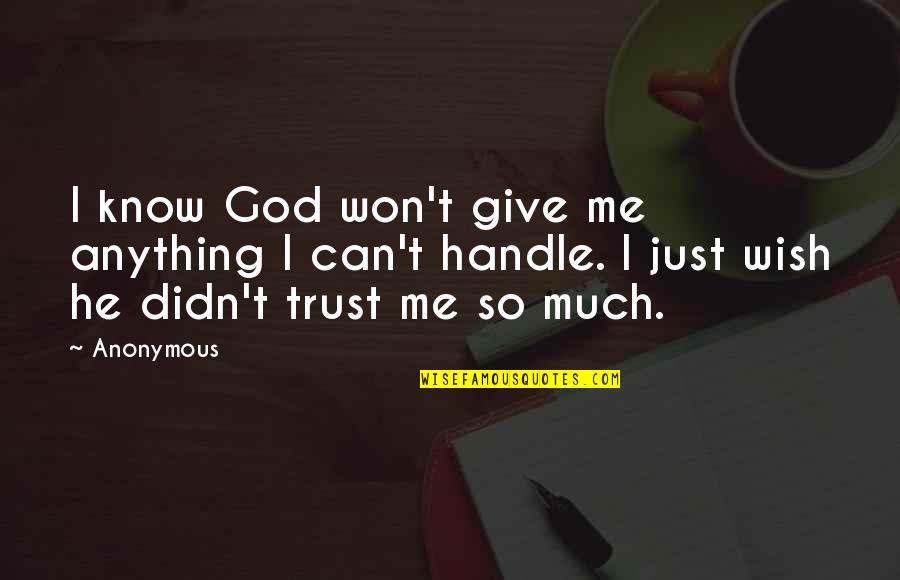 I know God won't give me anything I can't handle. I just wish he didn't trust me so much.
—
Anonymous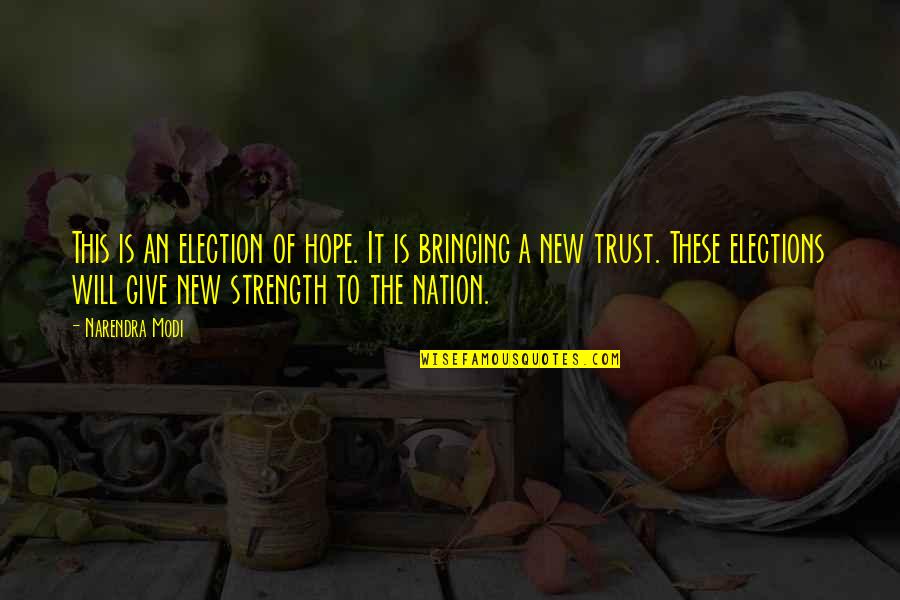 This is an election of hope. It is bringing a new trust. These elections will give new strength to the nation.
—
Narendra Modi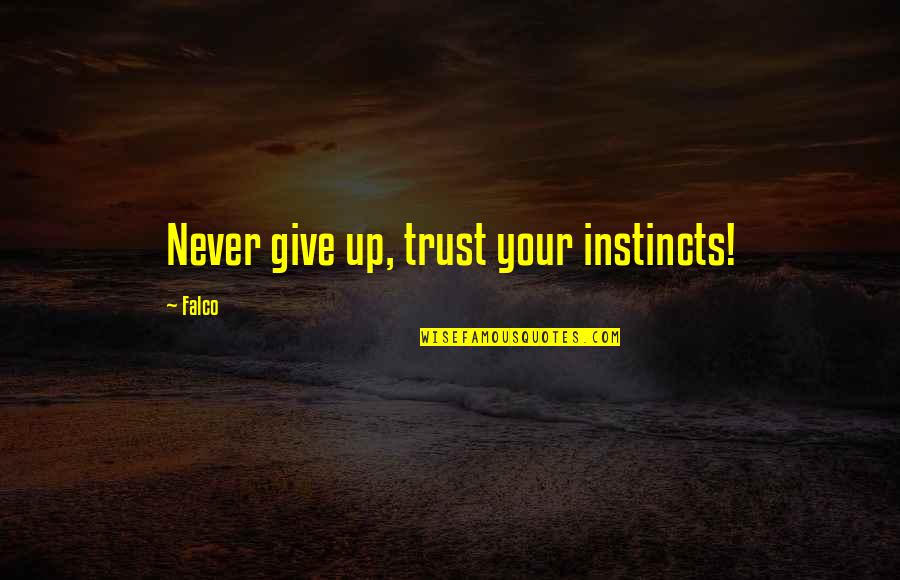 Never give up, trust your instincts!
—
Falco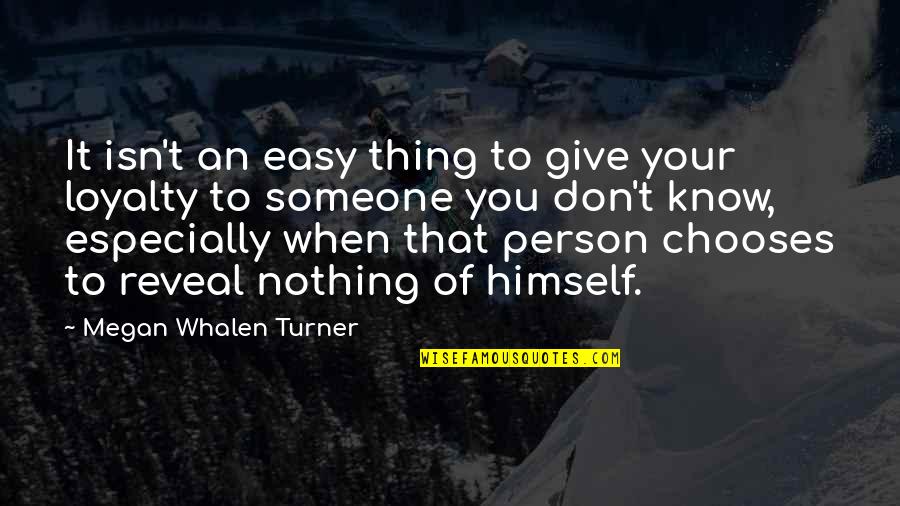 It isn't an easy thing to give your loyalty to someone you don't know, especially when that person chooses to reveal nothing of himself.
—
Megan Whalen Turner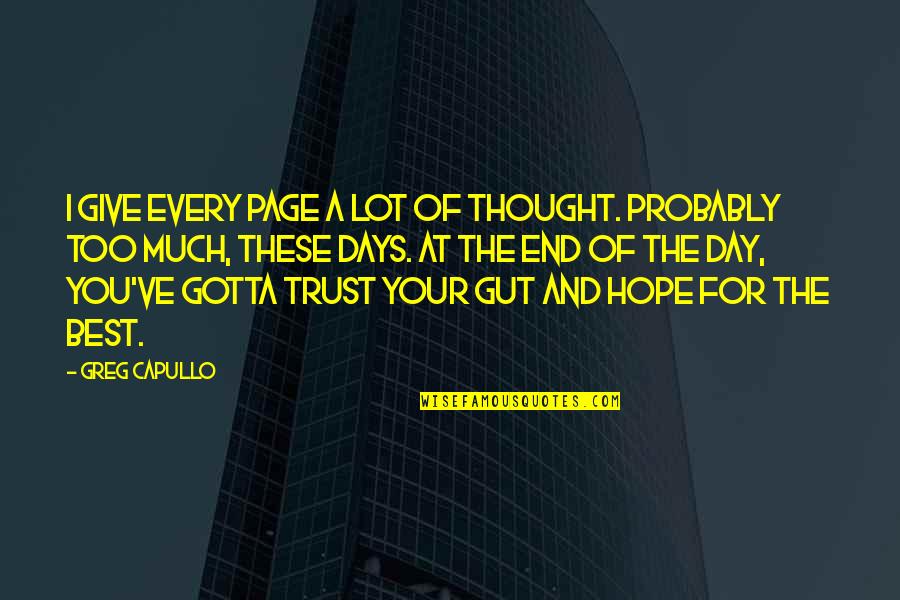 I give every page a lot of thought. Probably too much, these days. At the end of the day, you've gotta trust your gut and hope for the best.
—
Greg Capullo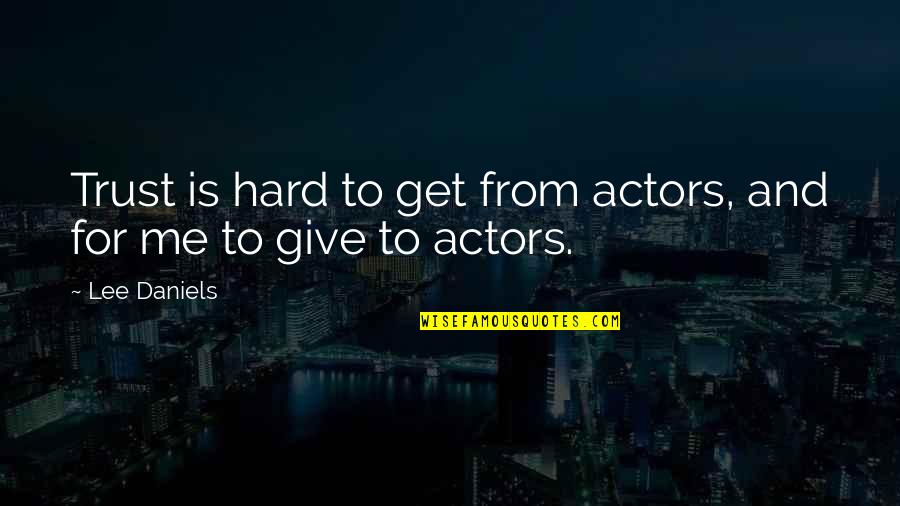 Trust is hard to get from actors, and for me to give to actors.
—
Lee Daniels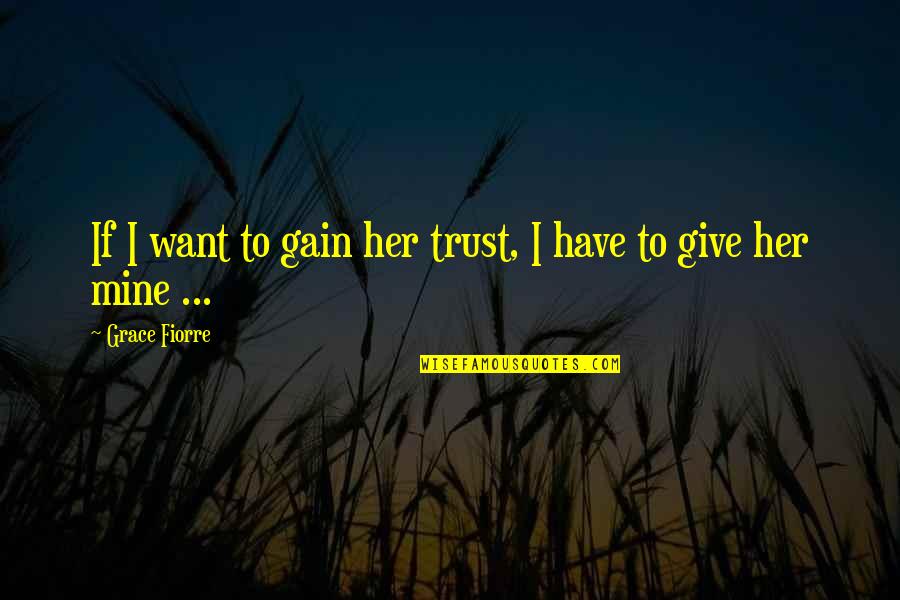 If I want to gain her trust, I have to give her mine ...
—
Grace Fiorre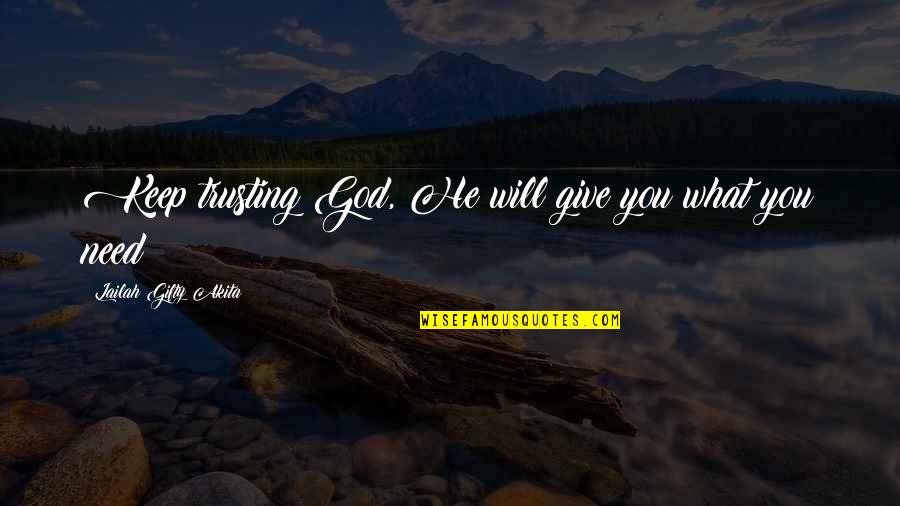 Keep trusting God, He will give you what you need —
Lailah Gifty Akita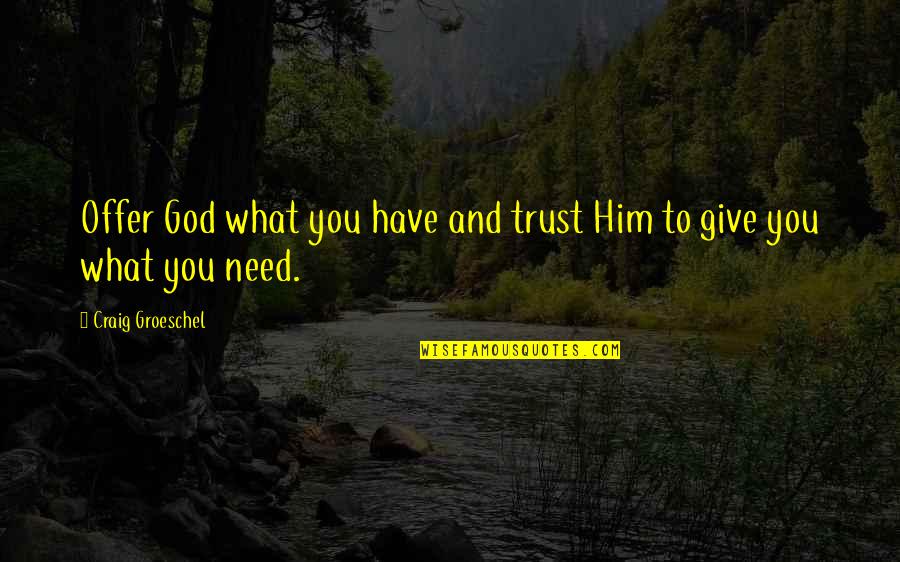 Offer God what you have and trust Him to give you what you need. —
Craig Groeschel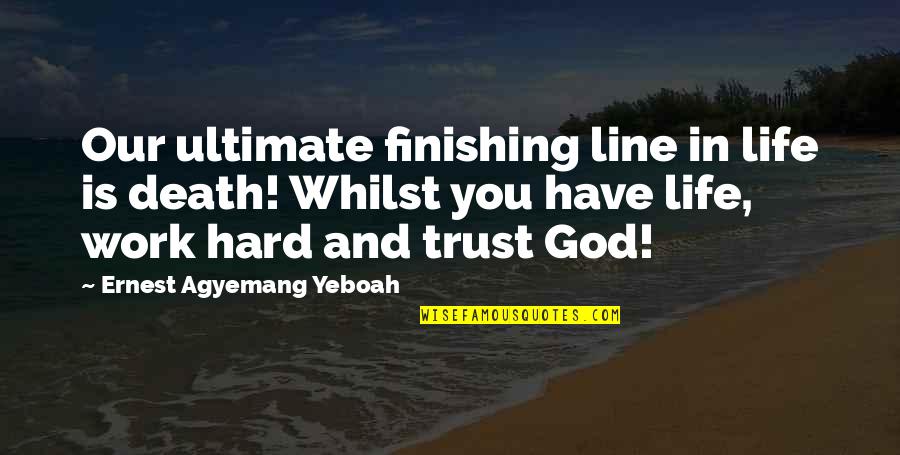 Our ultimate finishing line in life is death! Whilst you have life, work hard and trust God! —
Ernest Agyemang Yeboah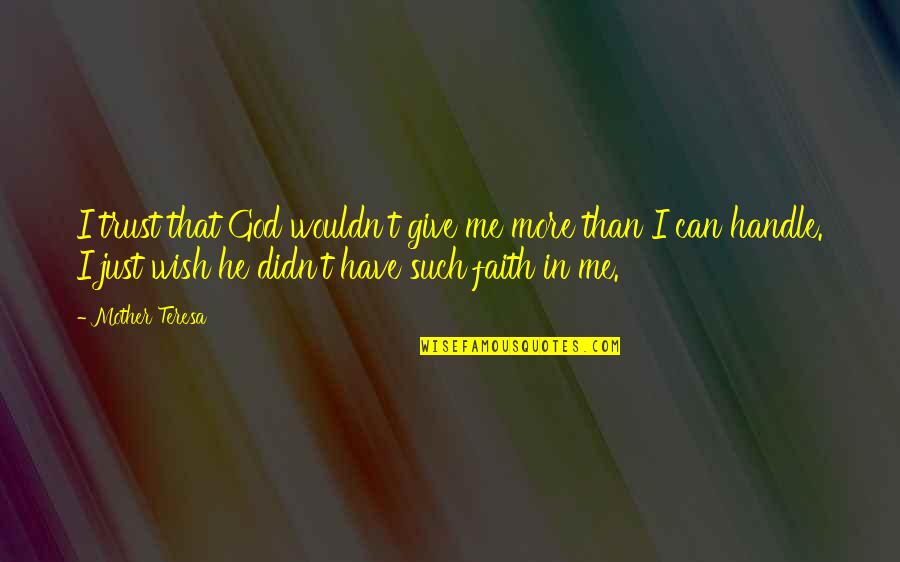 I trust that God wouldn't give me more than I can handle. I just wish he didn't have such faith in me. —
Mother Teresa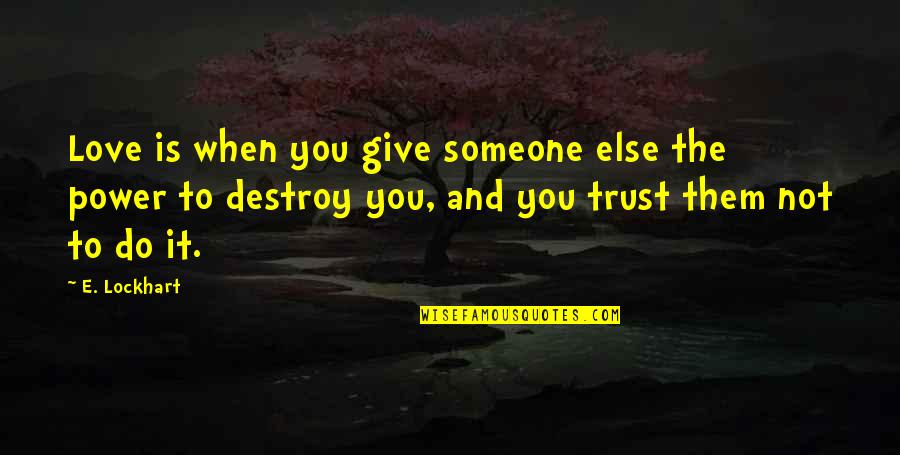 Love is when you give someone else the power to destroy you, and you trust them not to do it. —
E. Lockhart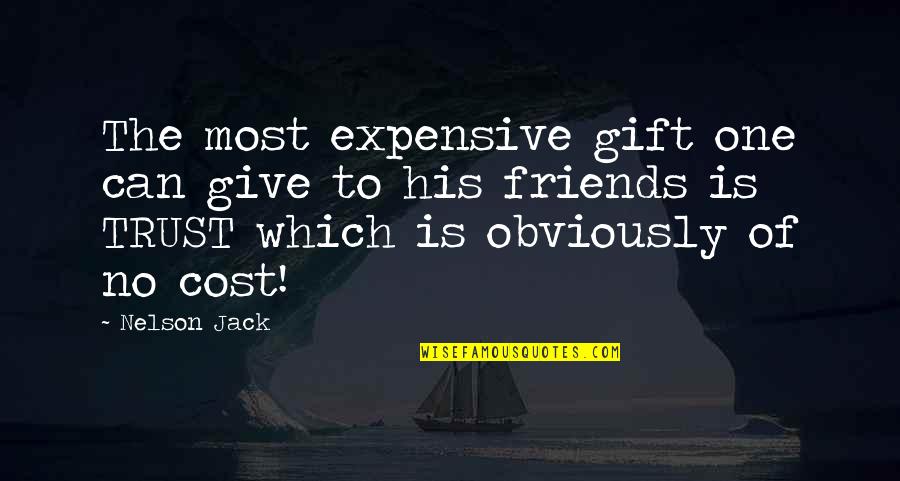 The most expensive gift one can give to his friends is TRUST which is obviously of no cost! —
Nelson Jack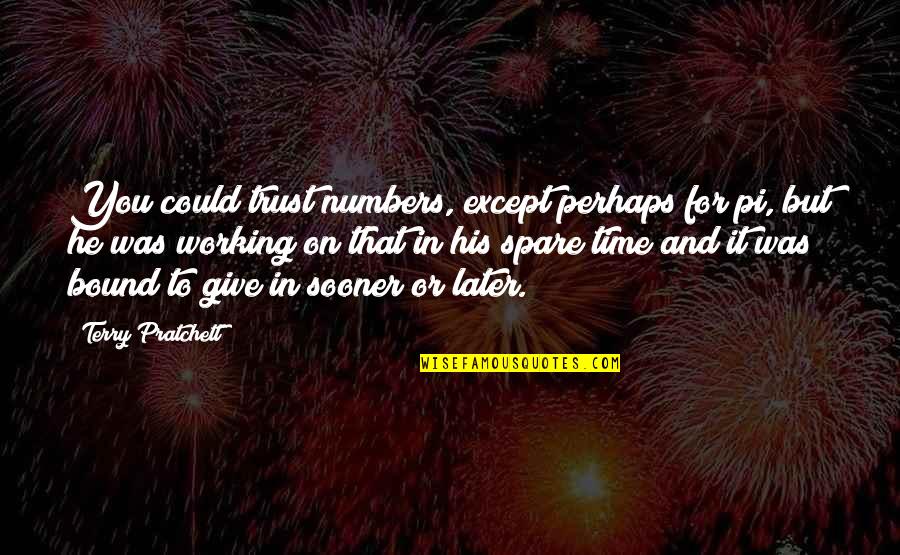 You could trust numbers, except perhaps for pi, but he was working on that in his spare time and it was bound to give in sooner or later. —
Terry Pratchett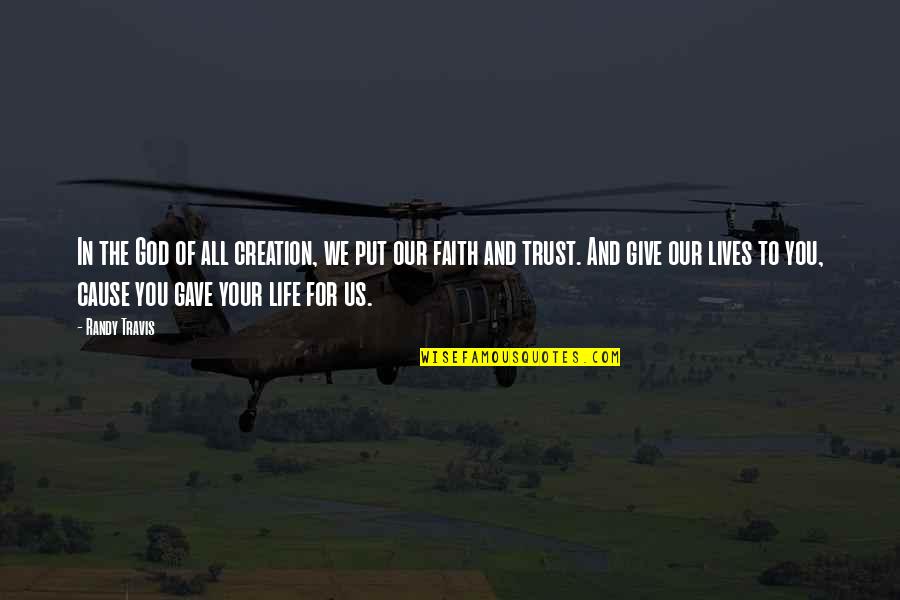 In the God of all creation, we put our faith and trust. And give our lives to you, cause you gave your life for us. —
Randy Travis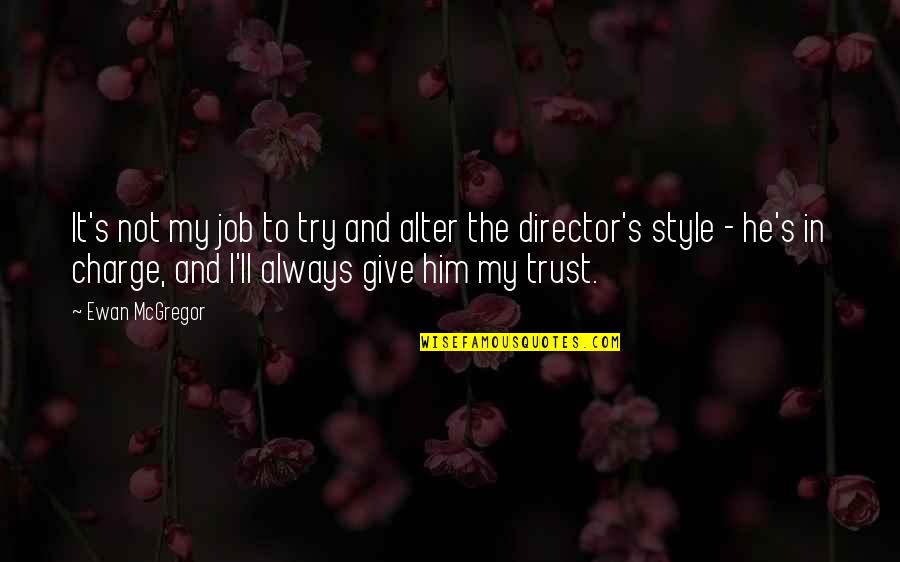 It's not my job to try and alter the director's style - he's in charge, and I'll always give him my trust. —
Ewan McGregor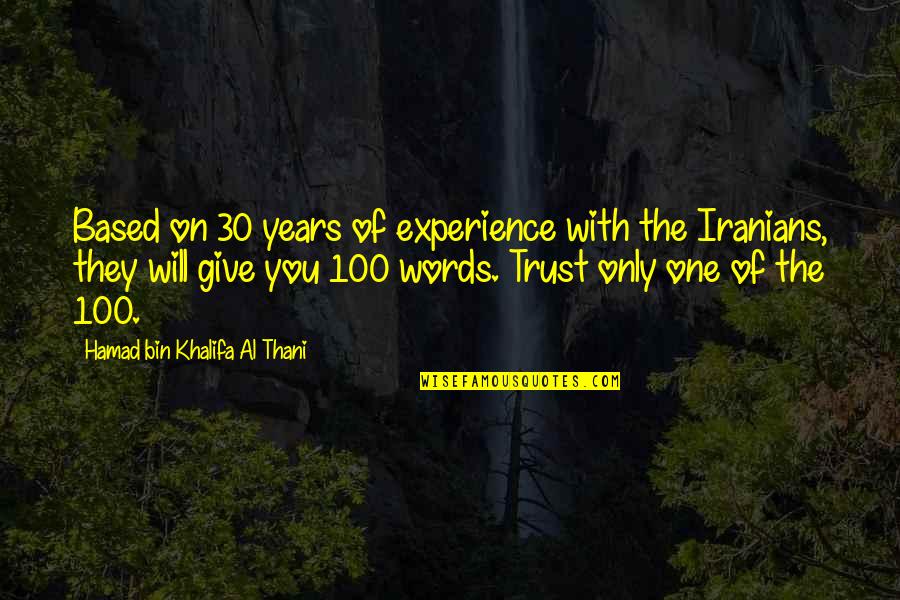 Based on 30 years of experience with the Iranians, they will give you 100 words. Trust only one of the 100. —
Hamad Bin Khalifa Al Thani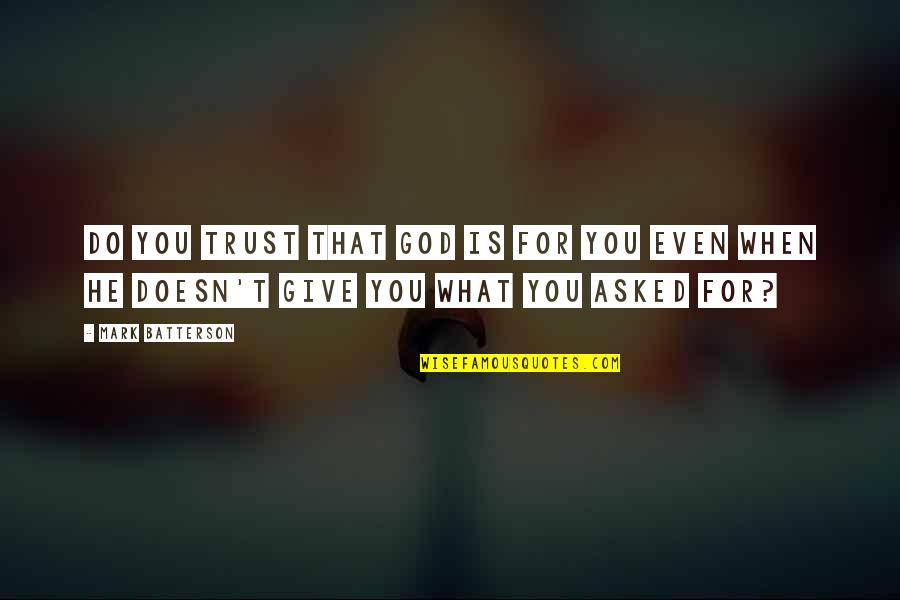 Do you trust that God is for you even when He doesn't give you what you asked for? —
Mark Batterson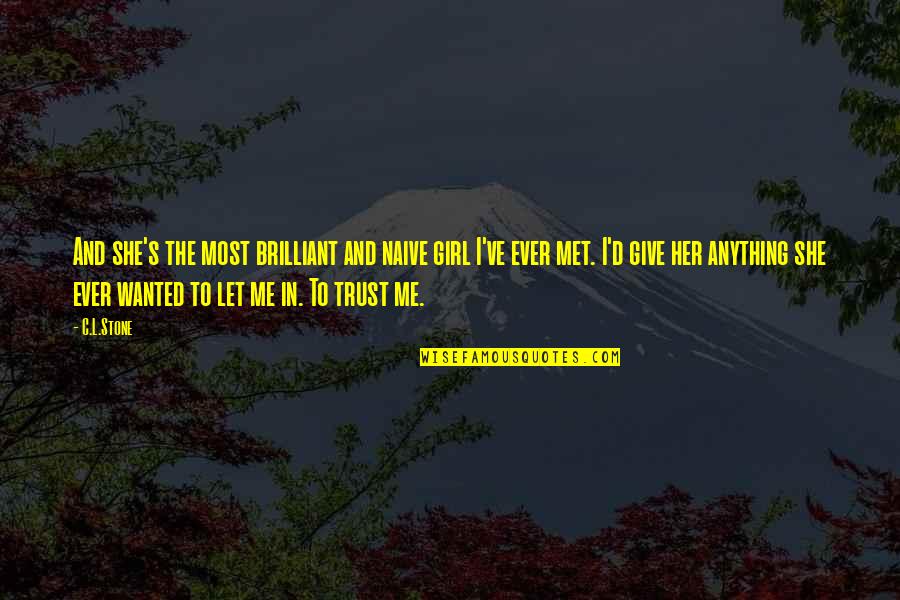 And she's the most brilliant and naive girl I've ever met. I'd give her anything she ever wanted to let me in. To trust me. —
C.L.Stone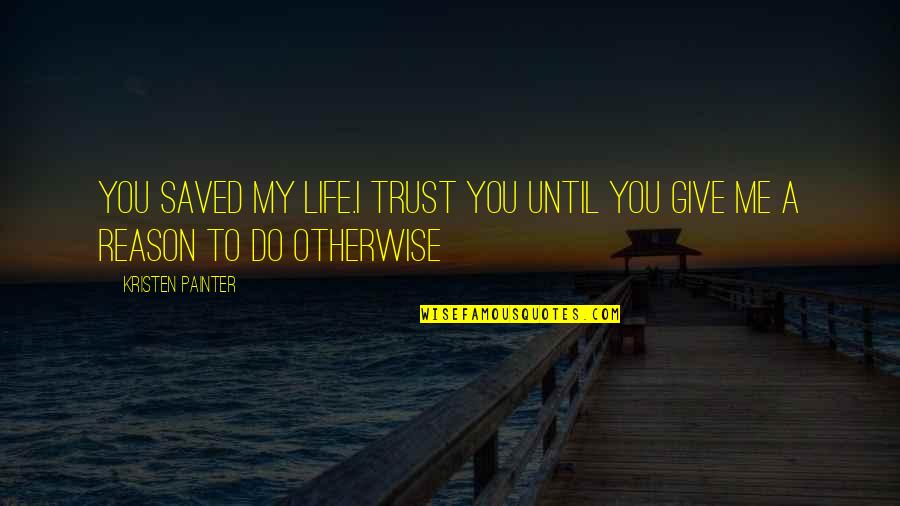 You saved my life.I trust you until you give me a reason to do otherwise —
Kristen Painter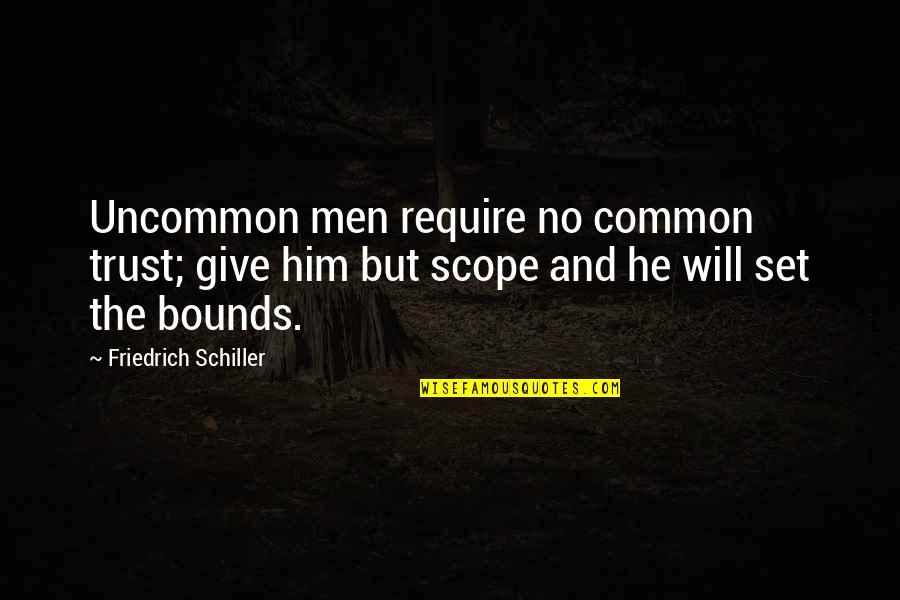 Uncommon men require no common trust; give him but scope and he will set the bounds. —
Friedrich Schiller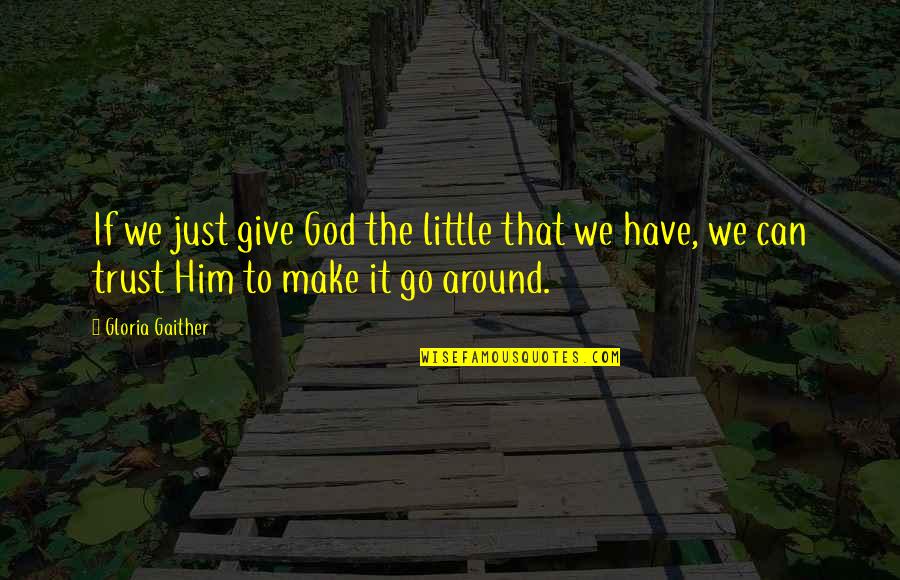 If we just give God the little that we have, we can trust Him to make it go around. —
Gloria Gaither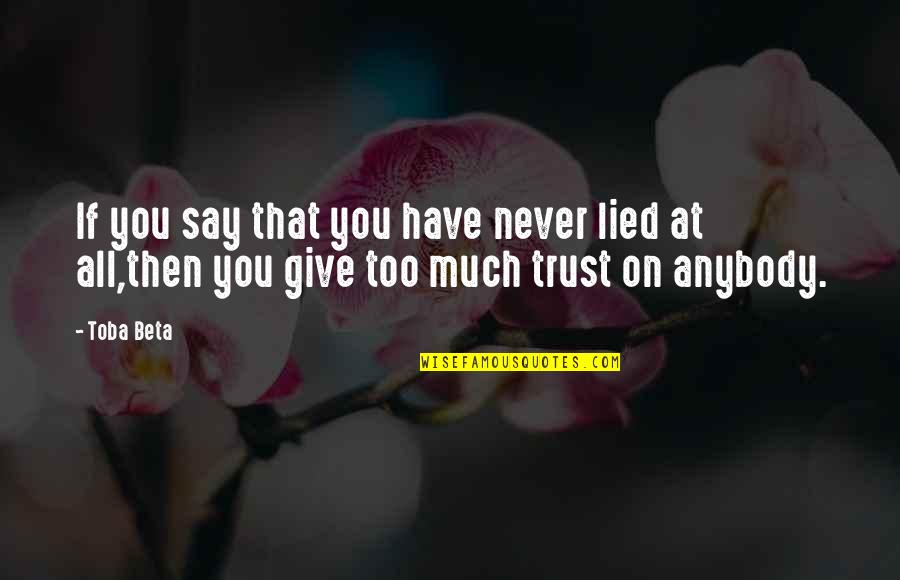 If you say that you have never lied at all,
then you give too much trust on anybody. —
Toba Beta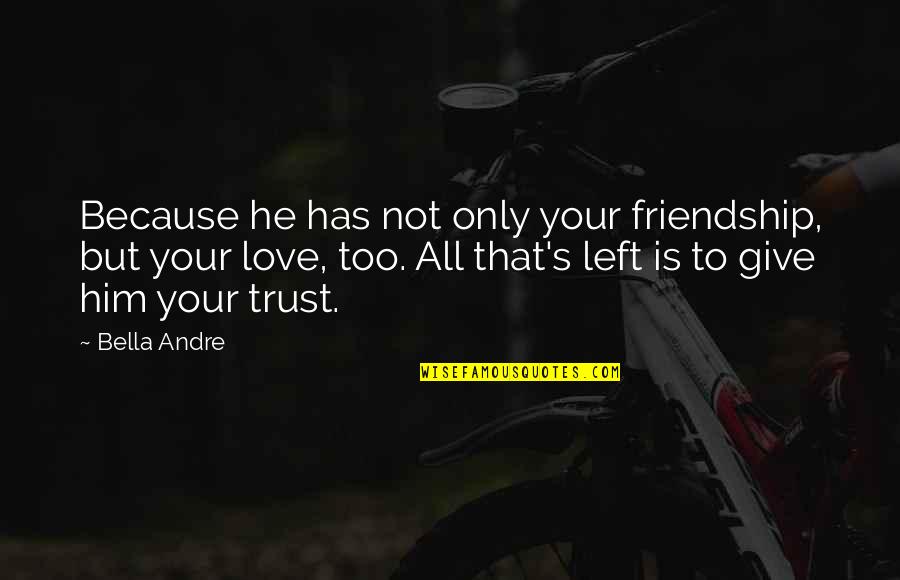 Because he has not only your friendship, but your love, too. All that's left is to give him your trust. —
Bella Andre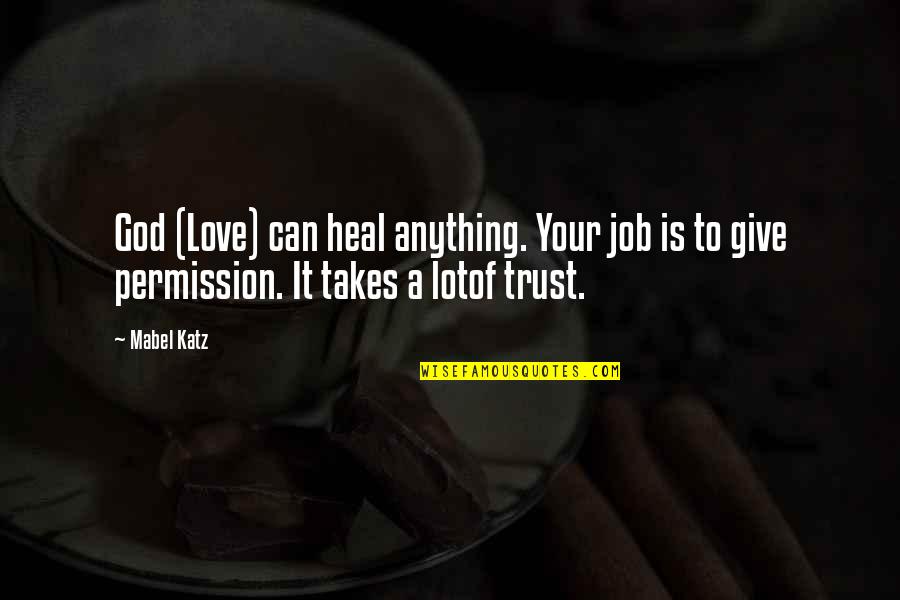 God (Love) can heal anything. Your job is to give permission. It takes a lot
of trust. —
Mabel Katz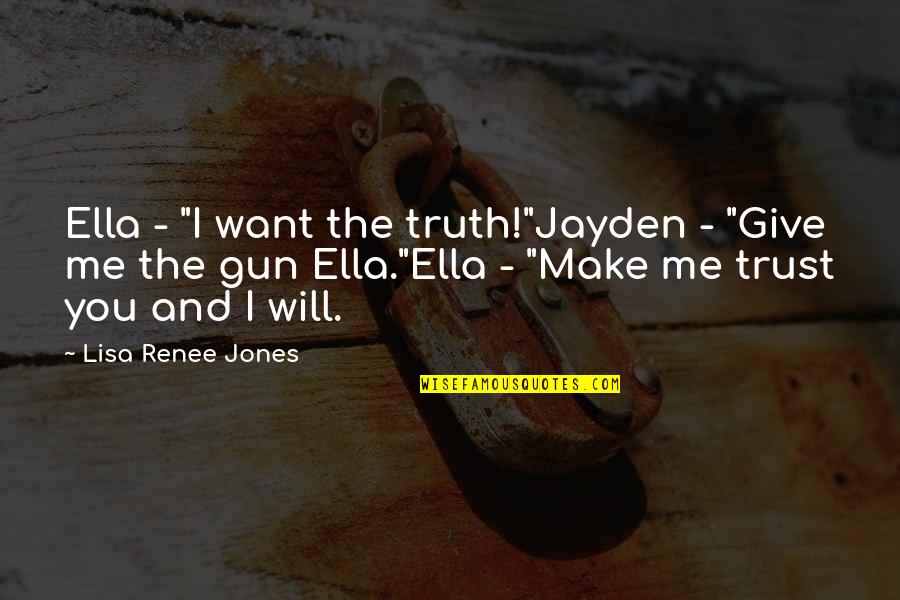 Ella - "I want the truth!"
Jayden - "Give me the gun Ella."
Ella - "Make me trust you and I will. —
Lisa Renee Jones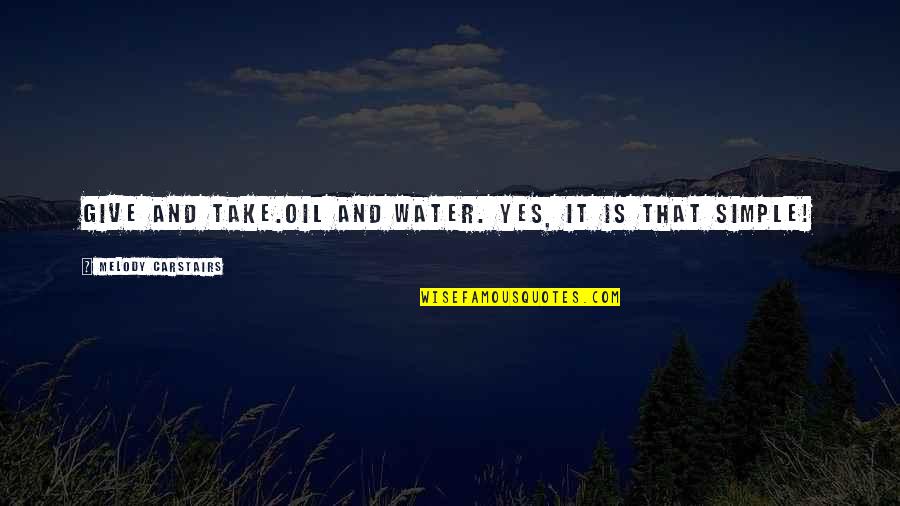 Give and take.
Oil and water.
Yes, it is that simple! —
Melody Carstairs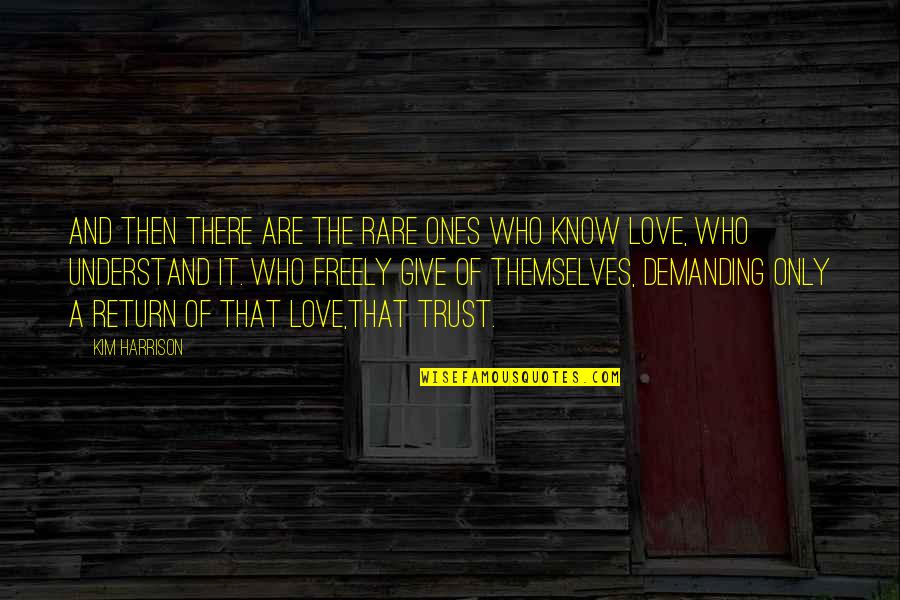 And then there are the rare ones who know love, who understand it. Who freely give of themselves, demanding only a return of that love,that trust. —
Kim Harrison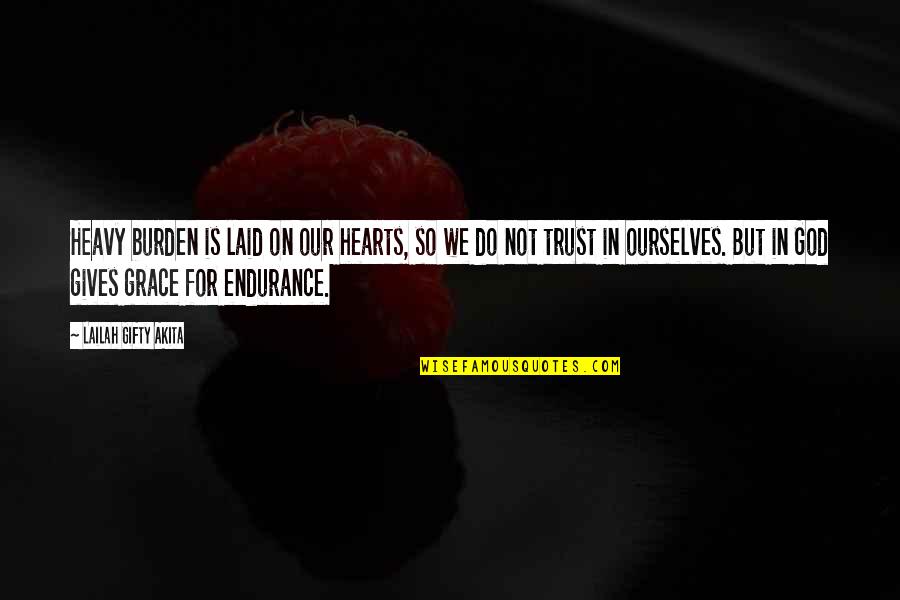 Heavy burden is laid on our hearts, so we do not trust in ourselves. But in God gives grace for endurance. —
Lailah Gifty Akita
When you give yourself to me, completely, I will bite you. Until then, my love, I will only nibble on you."~Cole —
Tina Carreiro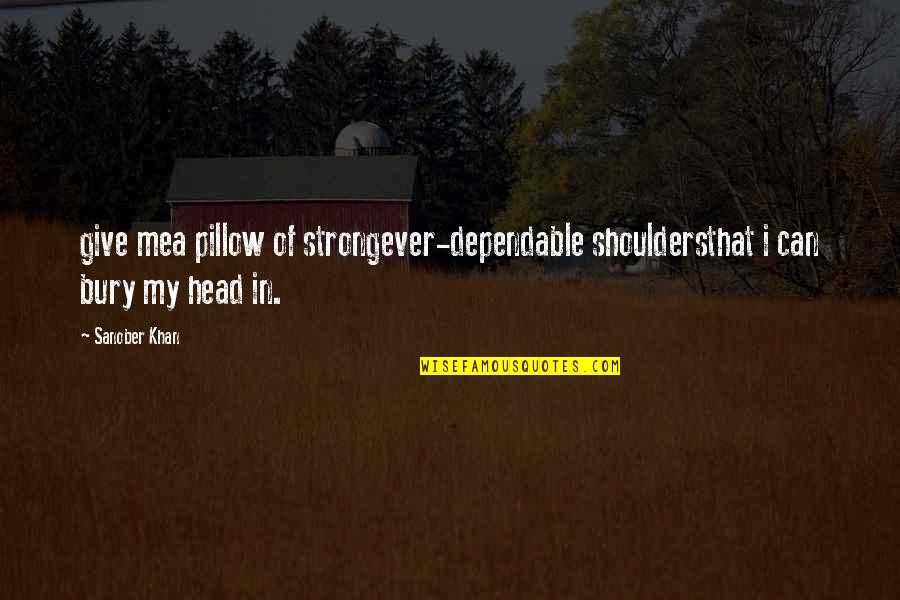 give me
a pillow of strong
ever-dependable shoulders
that i can bury my head in. —
Sanober Khan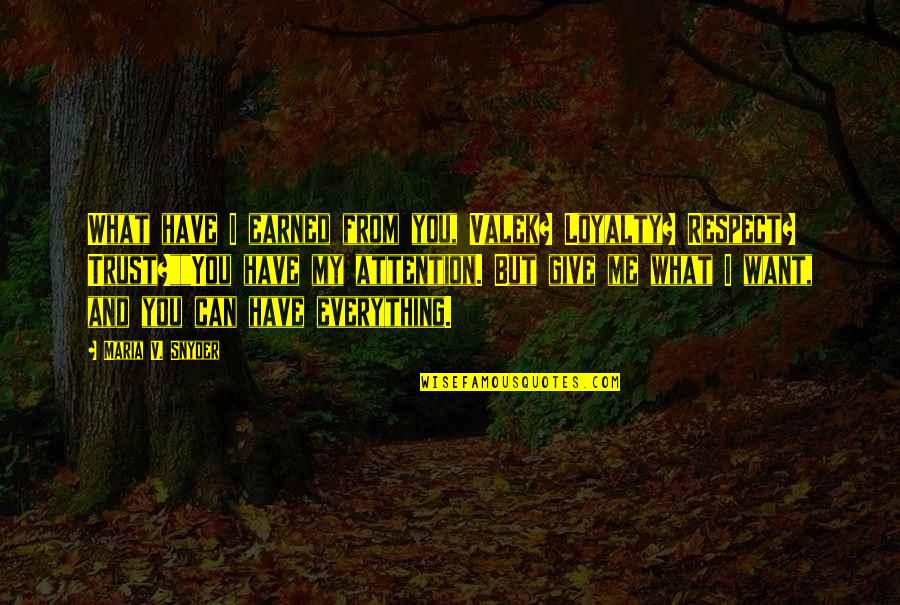 What have I earned from you, Valek? Loyalty? Respect? Trust?"
"You have my attention. But give me what I want, and you can have everything. —
Maria V. Snyder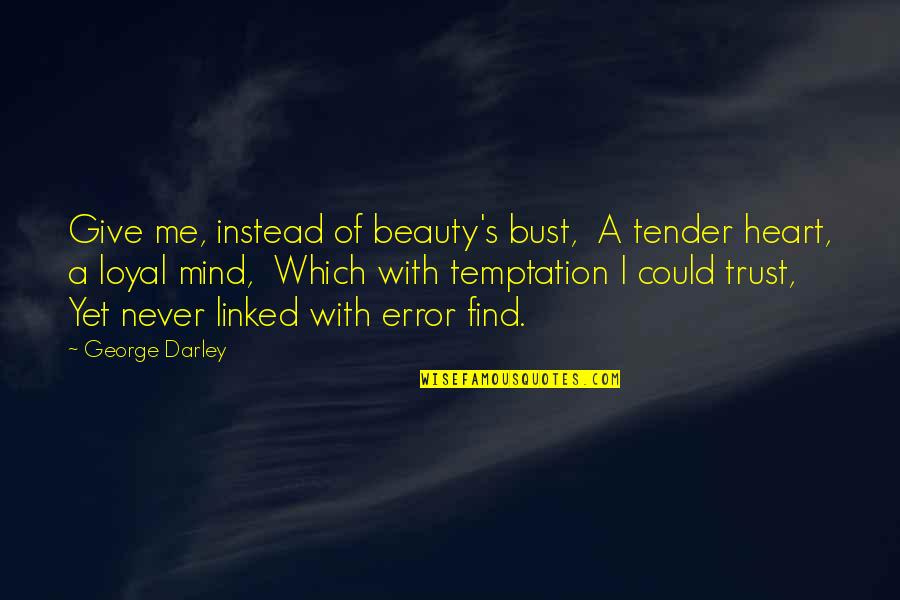 Give me, instead of beauty's bust,
A tender heart, a loyal mind,
Which with temptation I could trust,
Yet never linked with error find. —
George Darley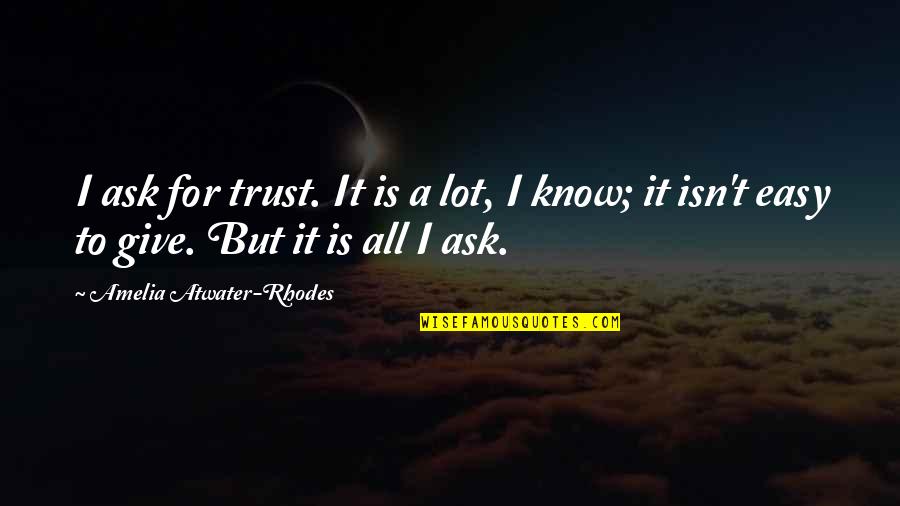 I ask for trust. It is a lot, I know; it isn't easy to give. But it is all I ask. —
Amelia Atwater-Rhodes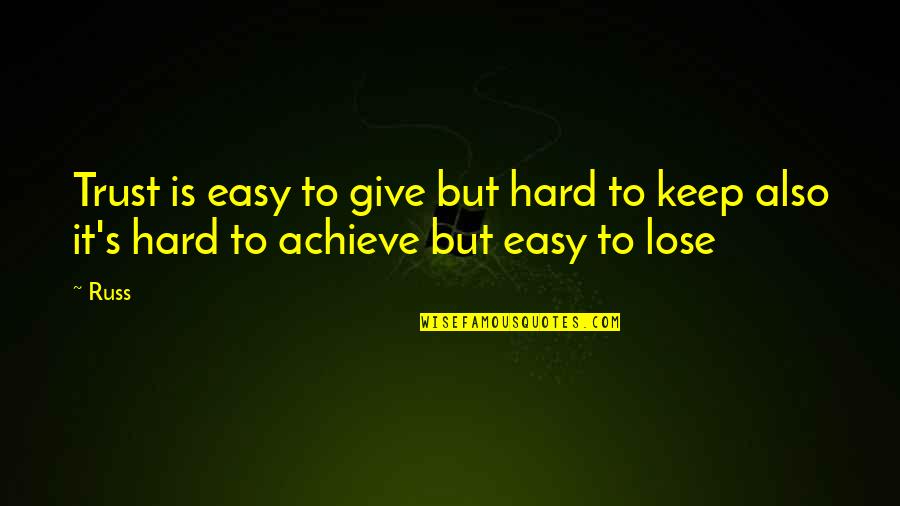 Trust is easy to give but hard to keep also it's hard to achieve but easy to lose —
Russ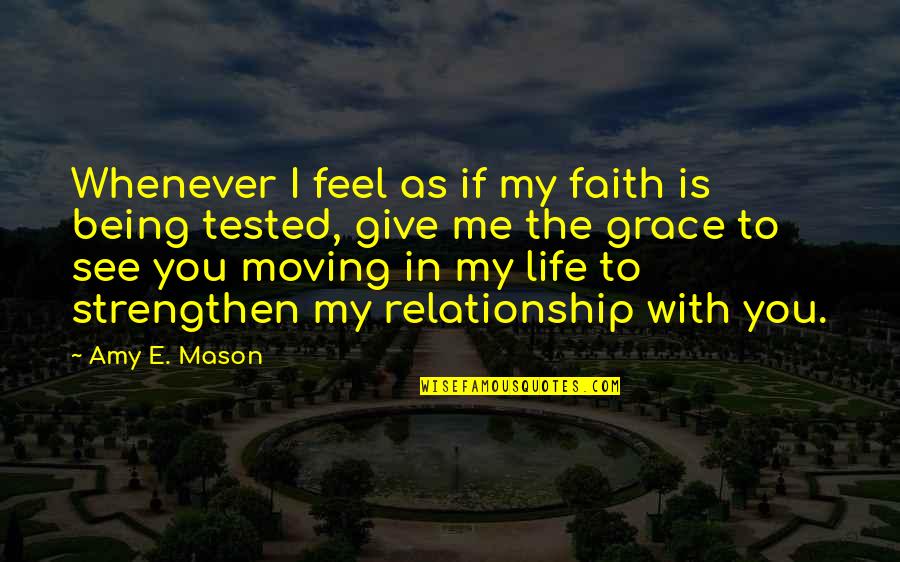 Whenever I feel as if my faith is being tested, give me the grace to see you moving in my life to strengthen my relationship with you. —
Amy E. Mason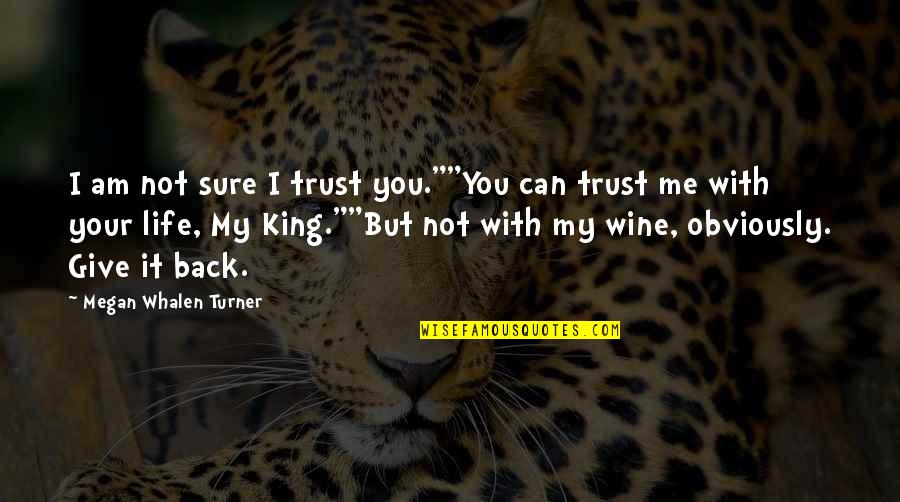 I am not sure I trust you."
"You can trust me with your life, My King."
"But not with my wine, obviously. Give it back. —
Megan Whalen Turner