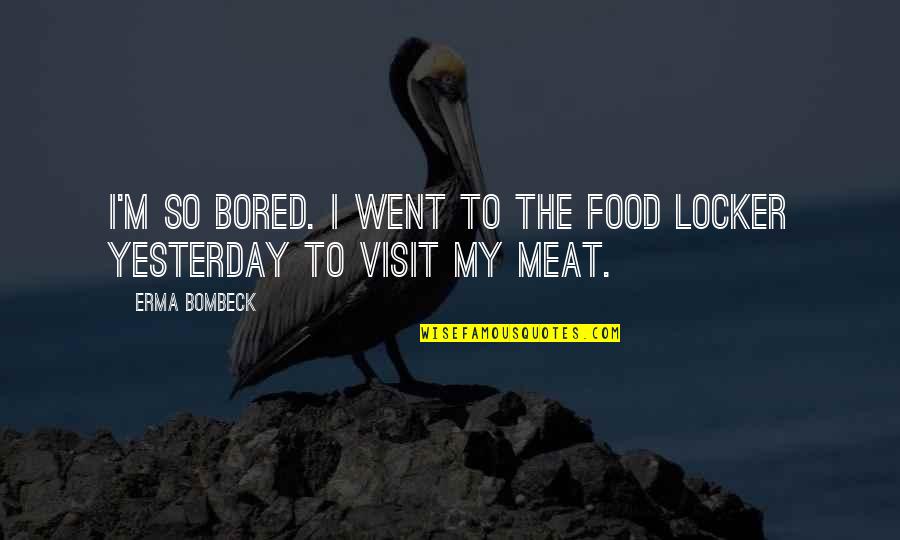 I'm so bored. I went to the food locker yesterday to visit my meat.
—
Erma Bombeck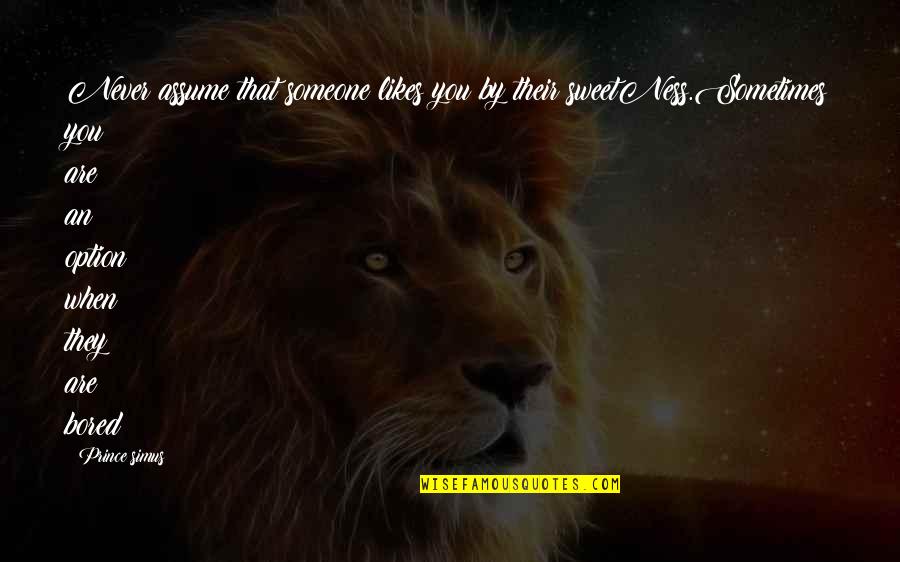 Never assume that someone likes you by their sweetNess.Sometimes you are an option when they are bored
—
Prince Simus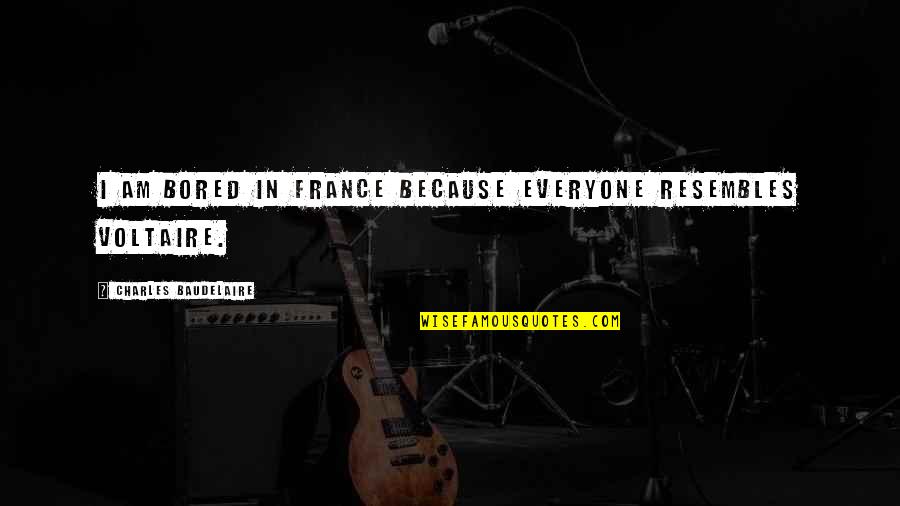 I am bored in France because everyone resembles Voltaire.
—
Charles Baudelaire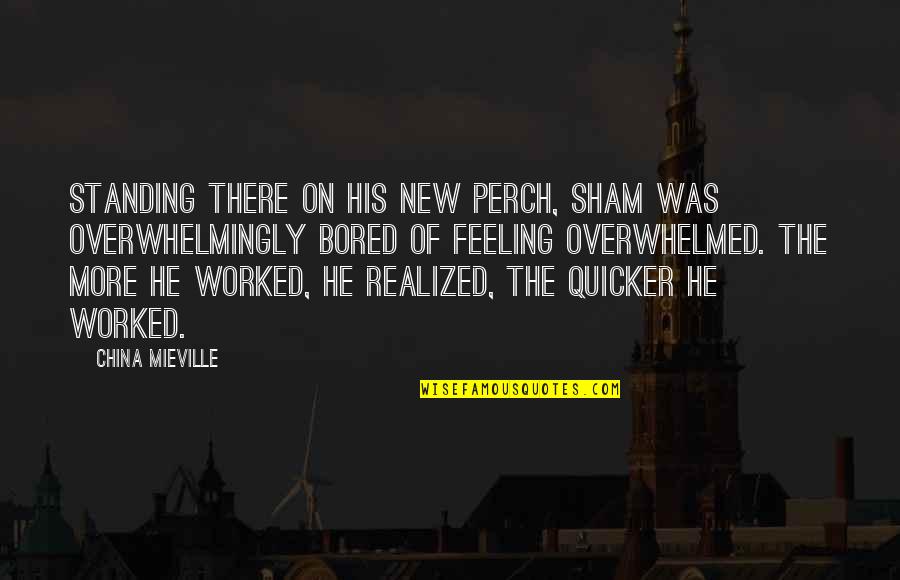 Standing there on his new perch, Sham was overwhelmingly bored of feeling overwhelmed. The more he worked, he realized, the quicker he worked.
—
China Mieville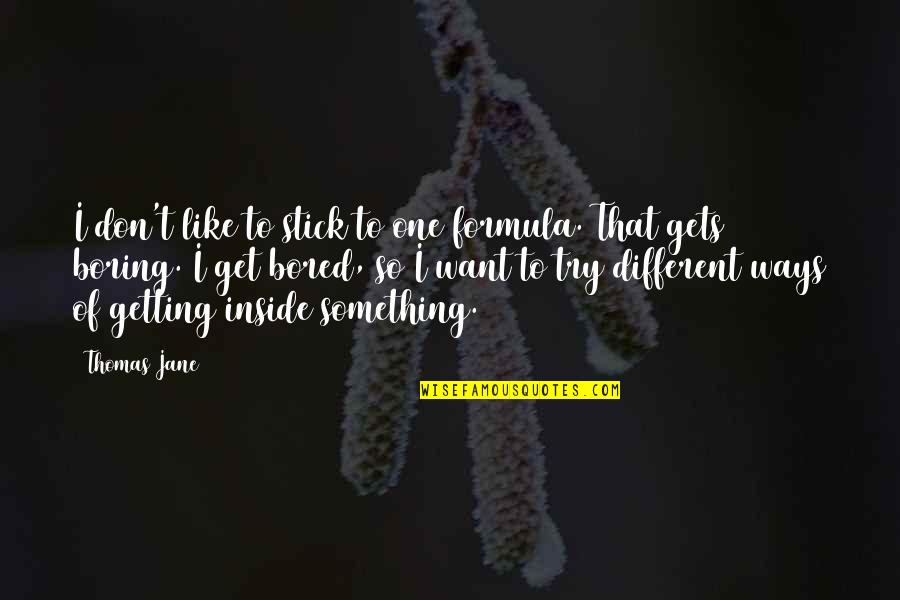 I don't like to stick to one formula. That gets boring. I get bored, so I want to try different ways of getting inside something.
—
Thomas Jane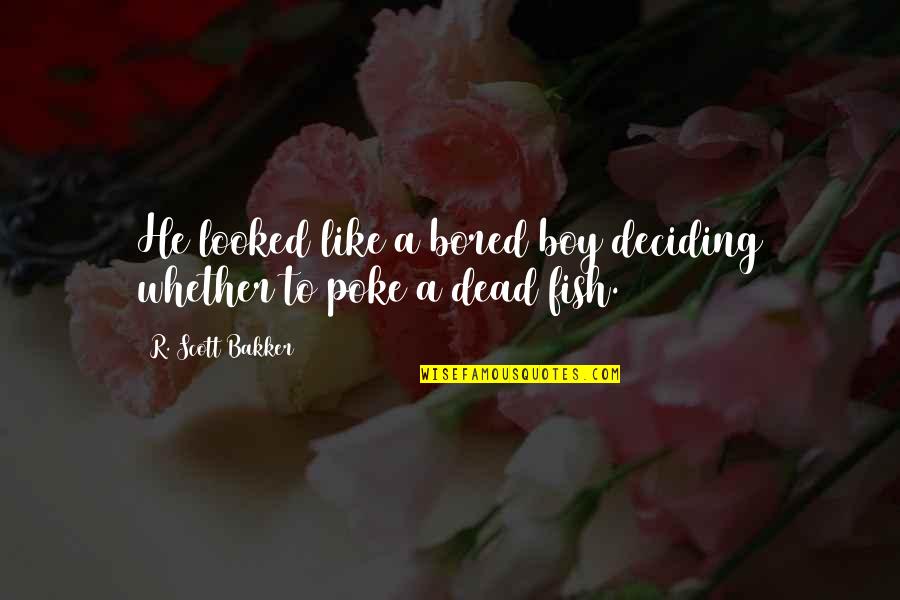 He looked like a bored boy deciding whether to poke a dead fish.
—
R. Scott Bakker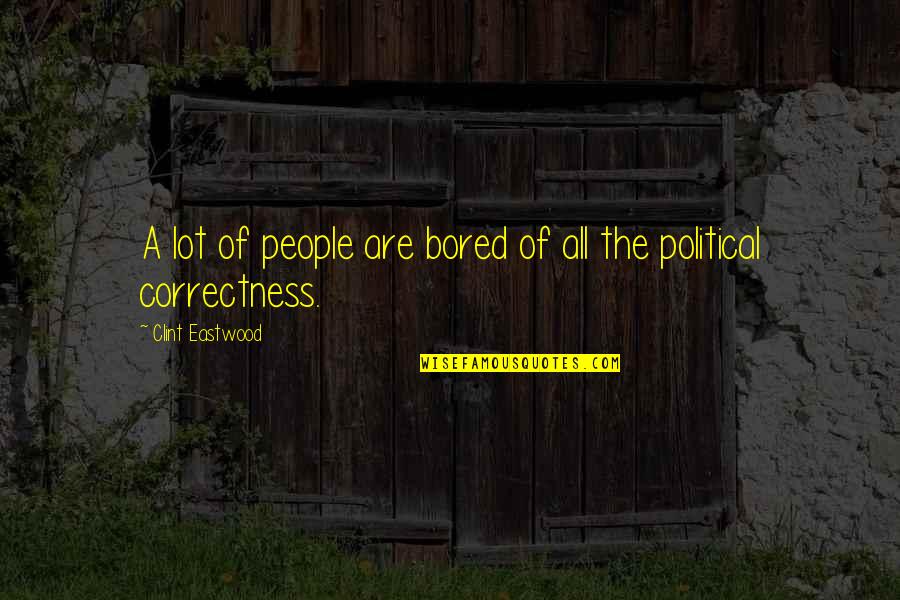 A lot of people are bored of all the political correctness.
—
Clint Eastwood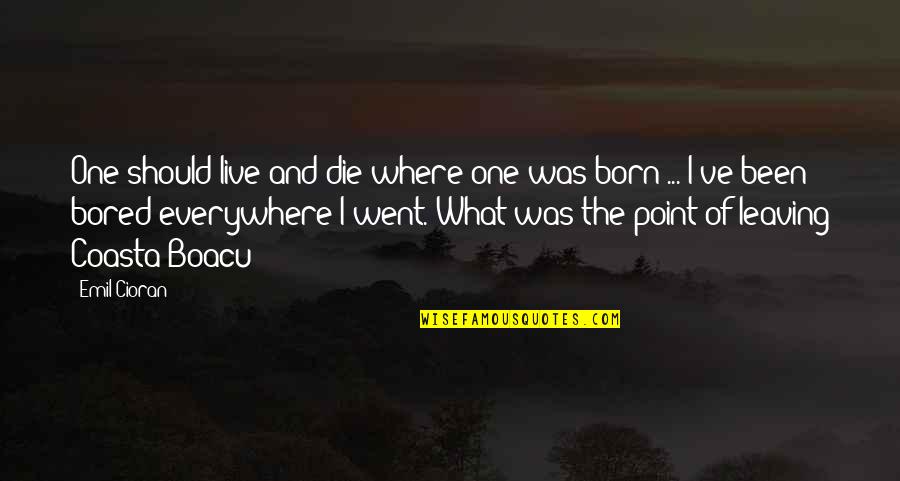 One should live and die where one was born ... I've been bored everywhere I went. What was the point of leaving Coasta Boacu?
—
Emil Cioran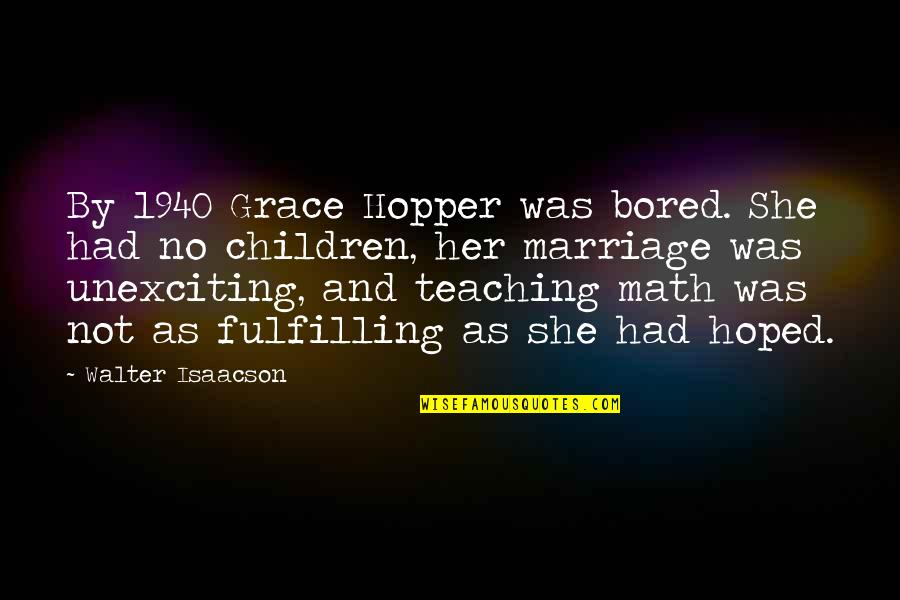 By 1940 Grace Hopper was bored. She had no children, her marriage was unexciting, and teaching math was not as fulfilling as she had hoped. —
Walter Isaacson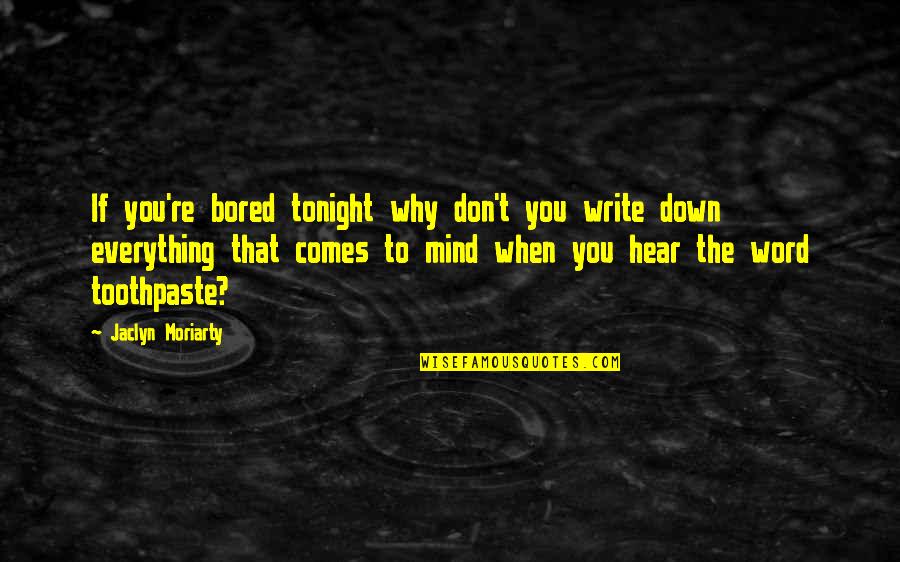 If you're bored tonight why don't you write down everything that comes to mind when you hear the word toothpaste? —
Jaclyn Moriarty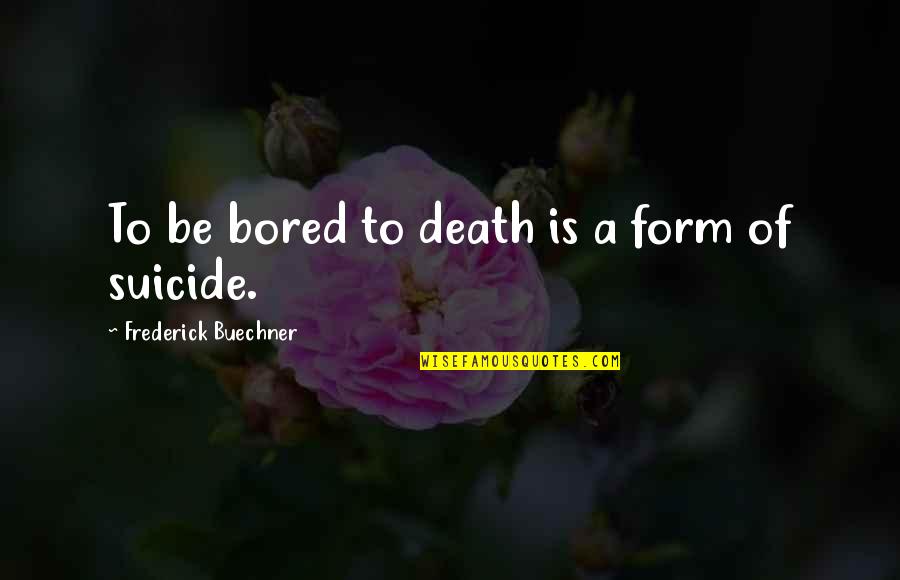 To be bored to death is a form of suicide. —
Frederick Buechner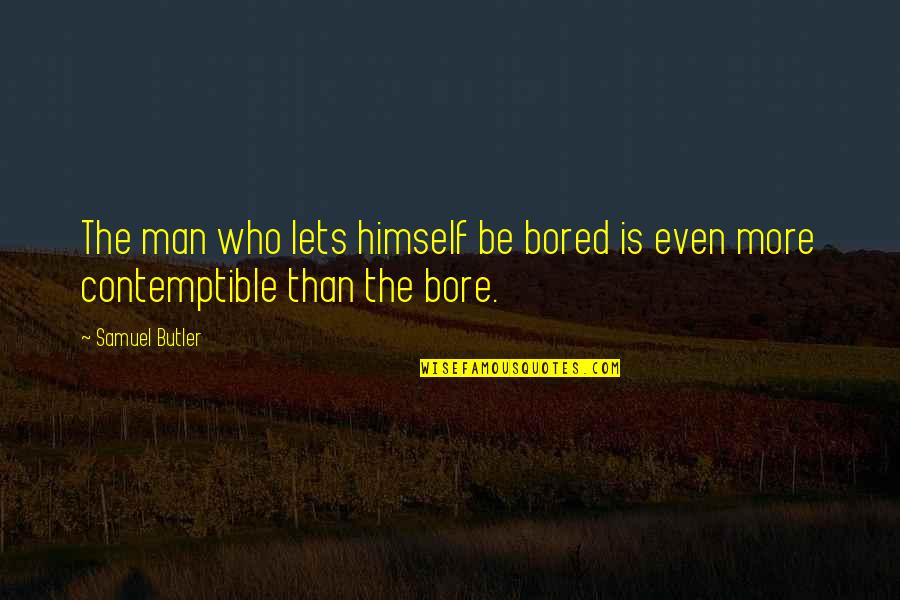 The man who lets himself be bored is even more contemptible than the bore. —
Samuel Butler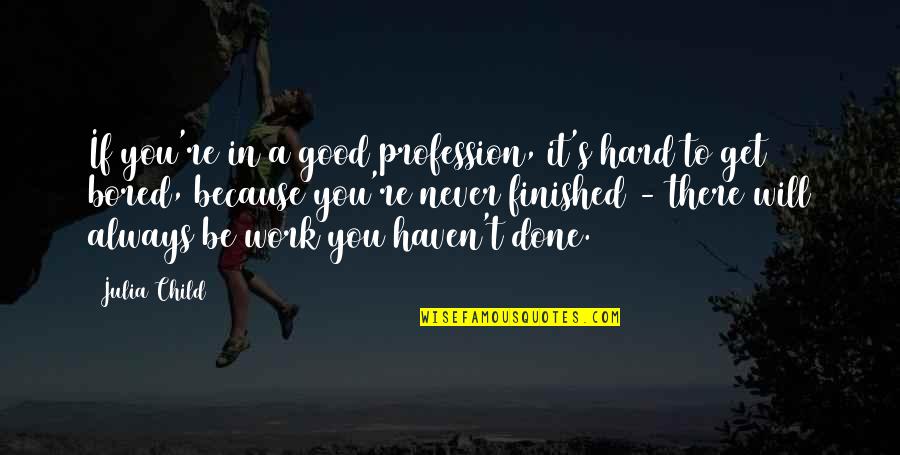 If you're in a good profession, it's hard to get bored, because you're never finished - there will always be work you haven't done. —
Julia Child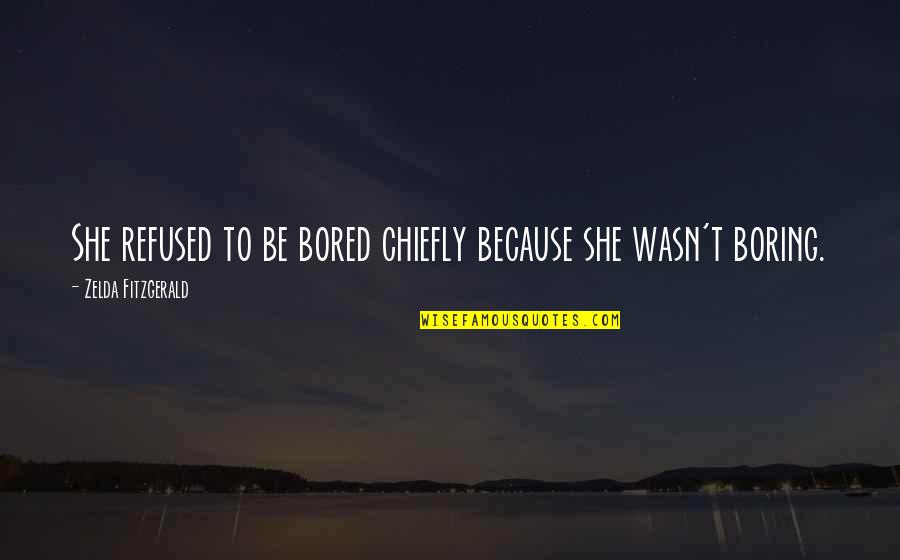 She refused to be bored chiefly because she wasn't boring. —
Zelda Fitzgerald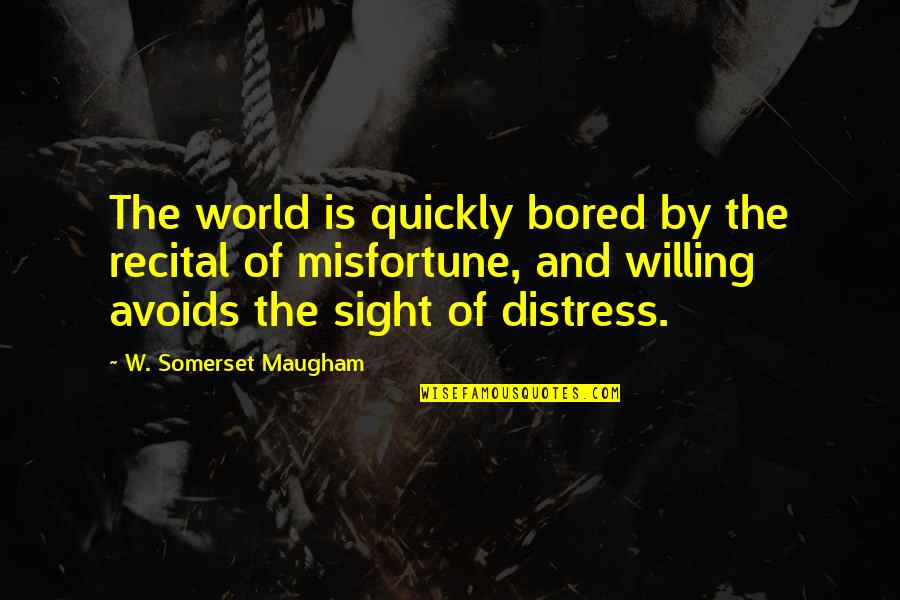 The world is quickly bored by the recital of misfortune, and willing avoids the sight of distress. —
W. Somerset Maugham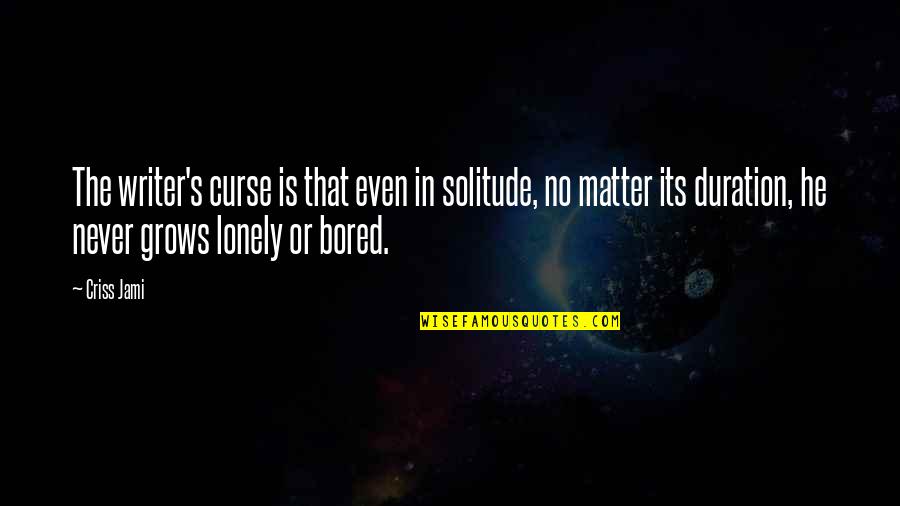 The writer's curse is that even in solitude, no matter its duration, he never grows lonely or bored. —
Criss Jami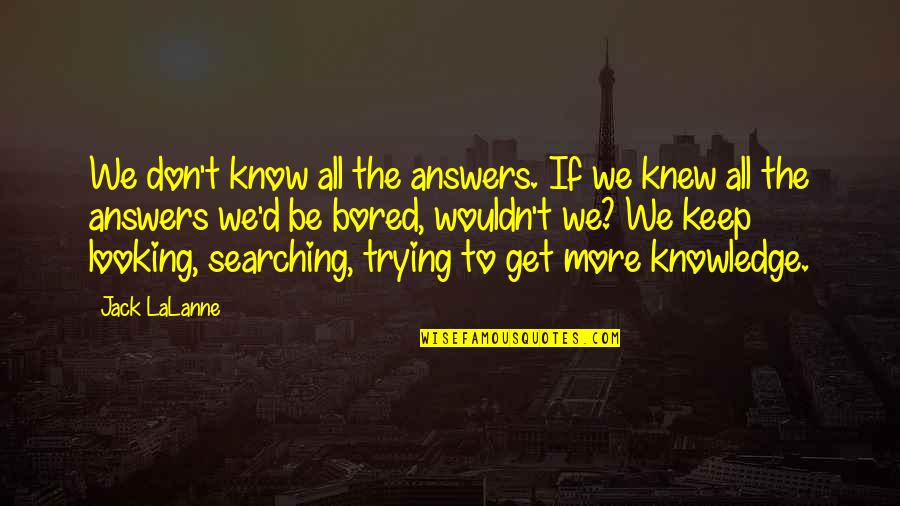 We don't know all the answers. If we knew all the answers we'd be bored, wouldn't we? We keep looking, searching, trying to get more knowledge. —
Jack LaLanne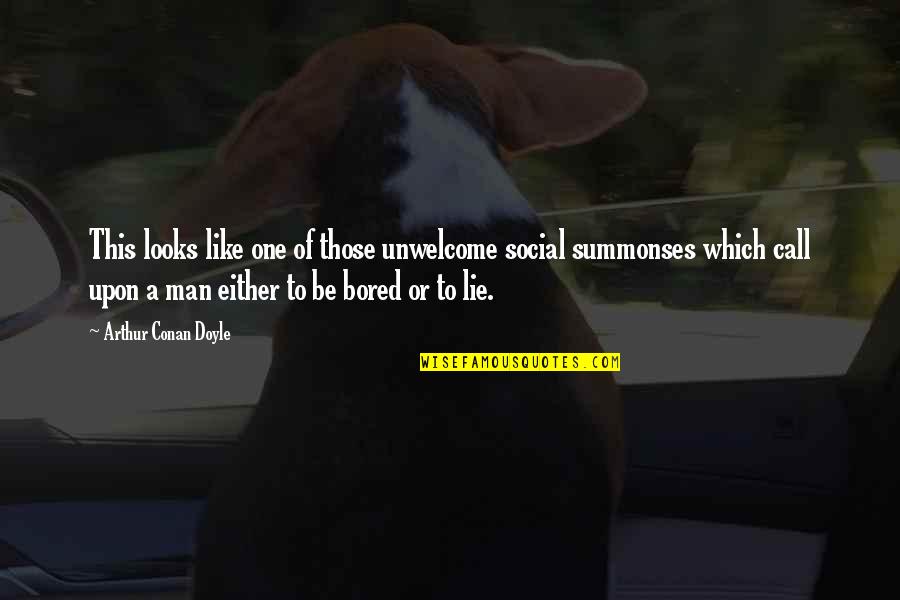 This looks like one of those unwelcome social summonses which call upon a man either to be bored or to lie. —
Arthur Conan Doyle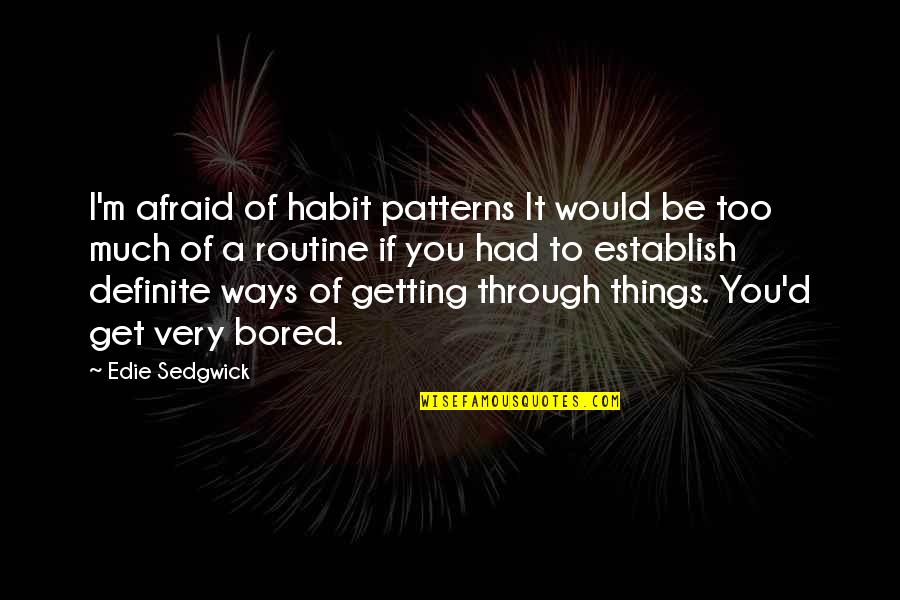 I'm afraid of habit patterns It would be too much of a routine if you had to establish definite ways of getting through things. You'd get very bored. —
Edie Sedgwick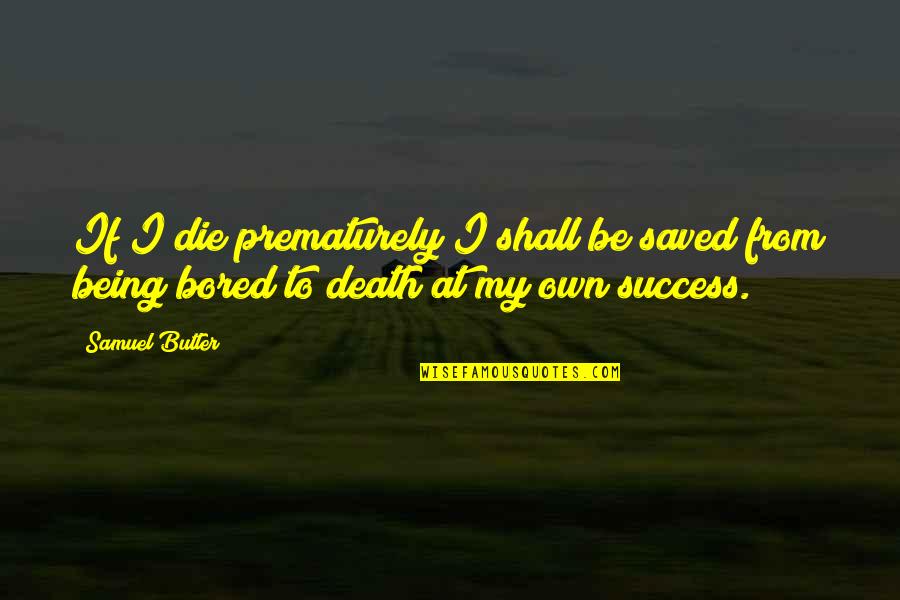 If I die prematurely I shall be saved from being bored to death at my own success. —
Samuel Butler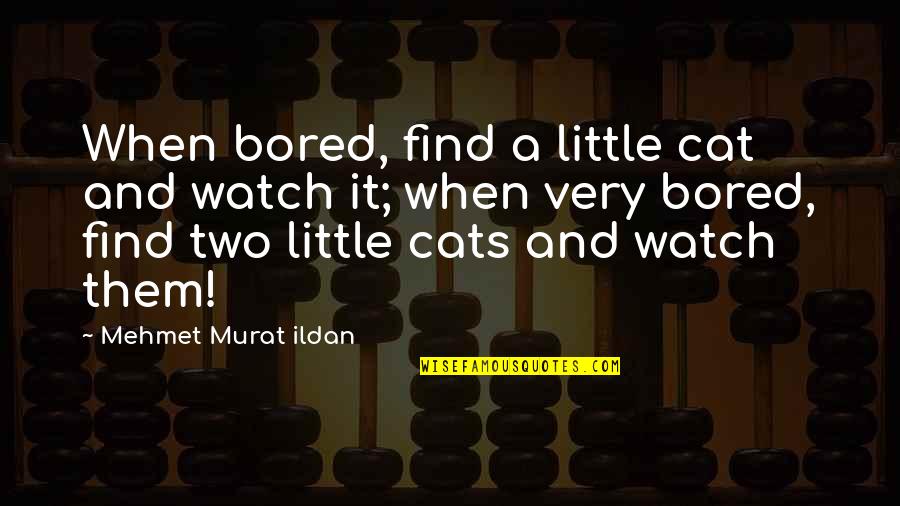 When bored, find a little cat and watch it; when very bored, find two little cats and watch them! —
Mehmet Murat Ildan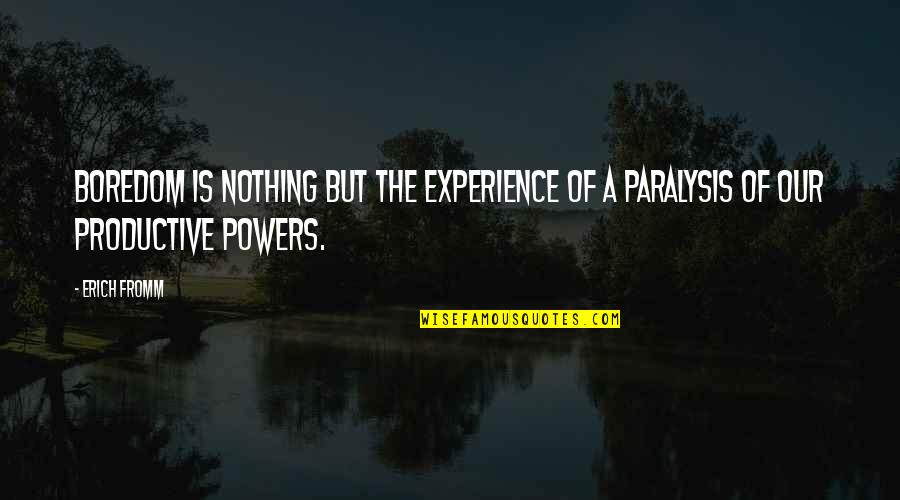 Boredom is nothing but the experience of a paralysis of our productive powers. —
Erich Fromm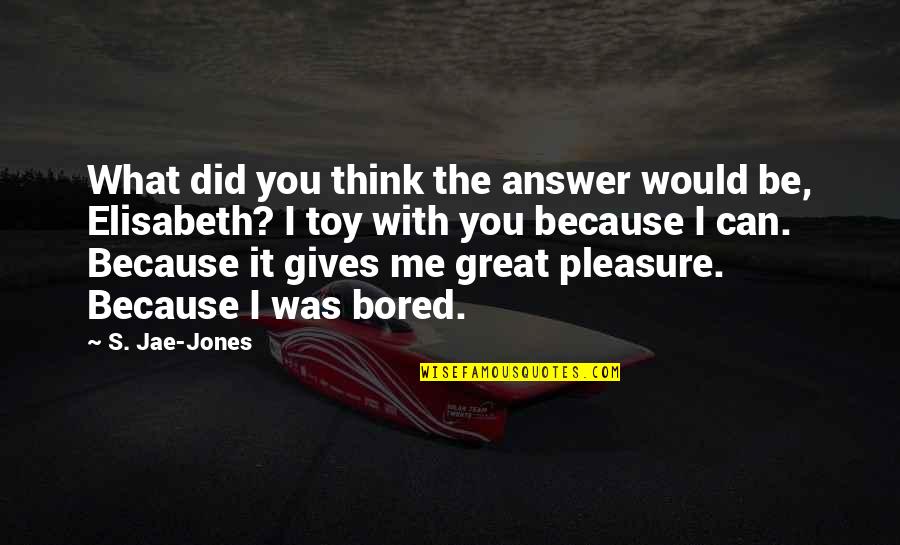 What did you think the answer would be, Elisabeth? I toy with you because I can. Because it gives me great pleasure. Because I was bored. —
S. Jae-Jones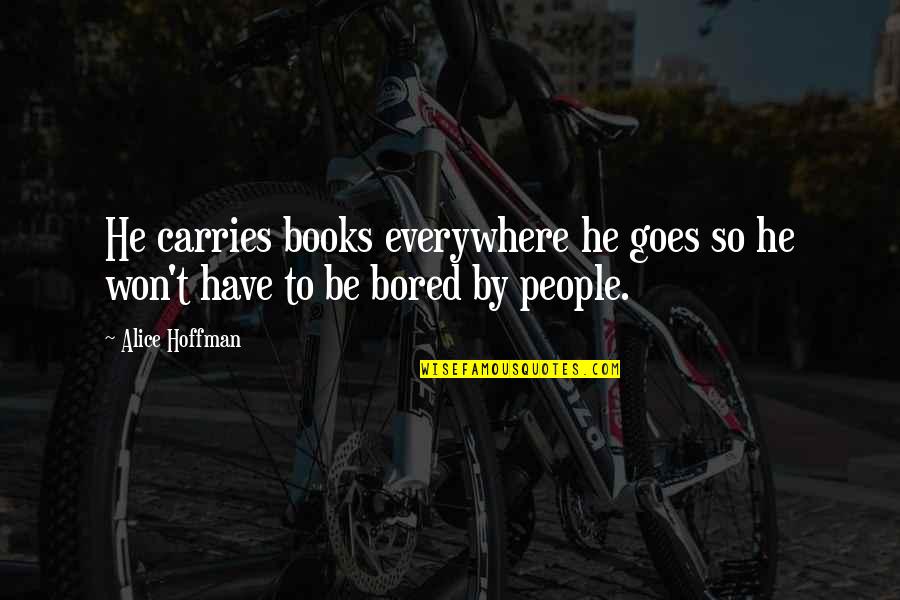 He carries books everywhere he goes so he won't have to be bored by people. —
Alice Hoffman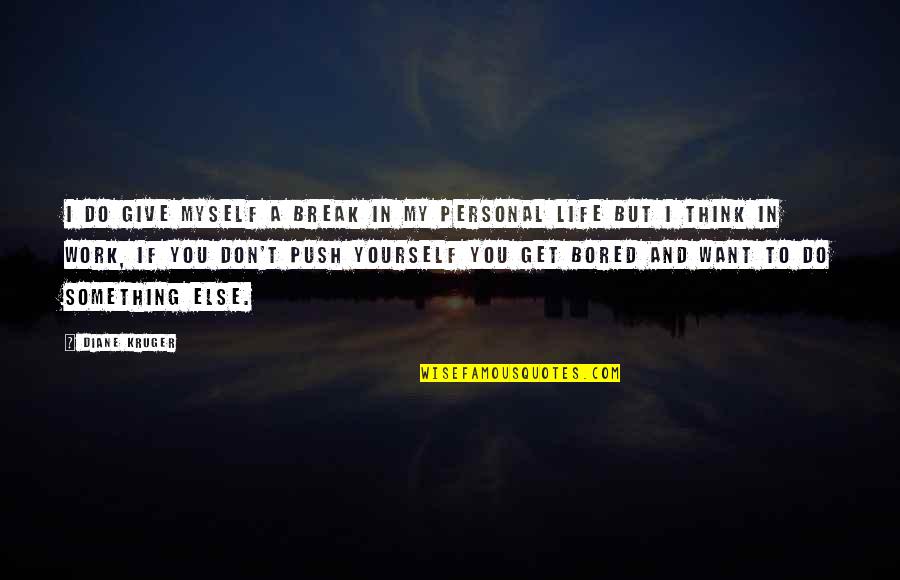 I do give myself a break in my personal life but I think in work, if you don't push yourself you get bored and want to do something else. —
Diane Kruger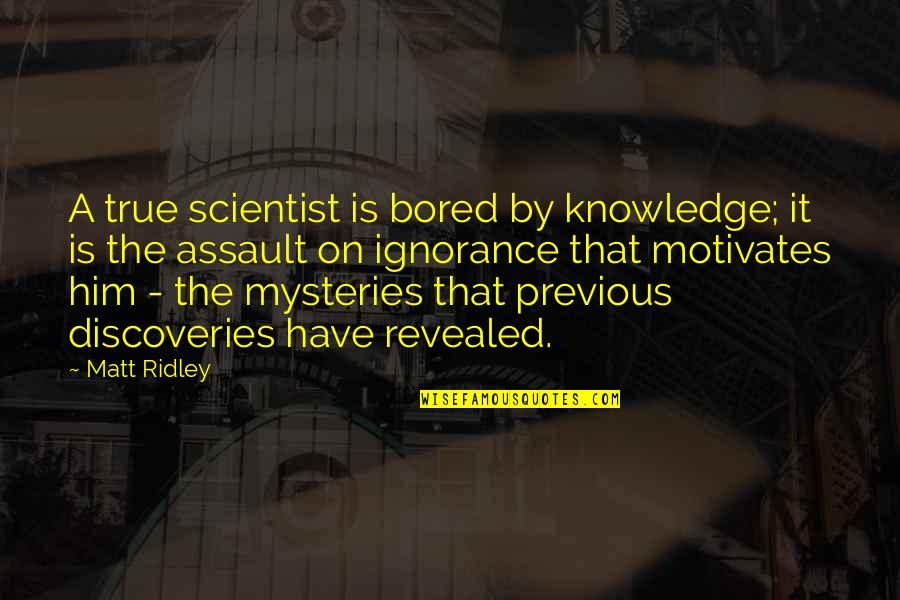 A true scientist is bored by knowledge; it is the assault on ignorance that motivates him - the mysteries that previous discoveries have revealed. —
Matt Ridley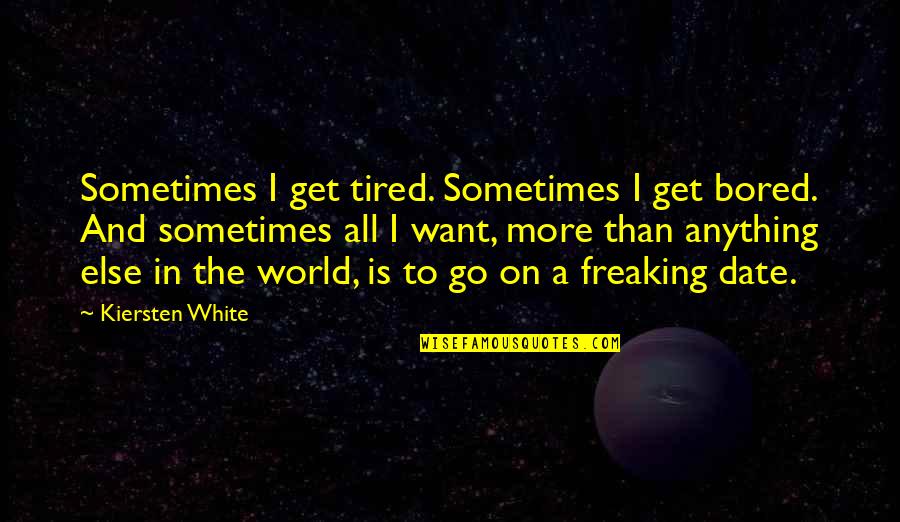 Sometimes I get tired. Sometimes I get bored. And sometimes all I want, more than anything else in the world, is to go on a freaking date. —
Kiersten White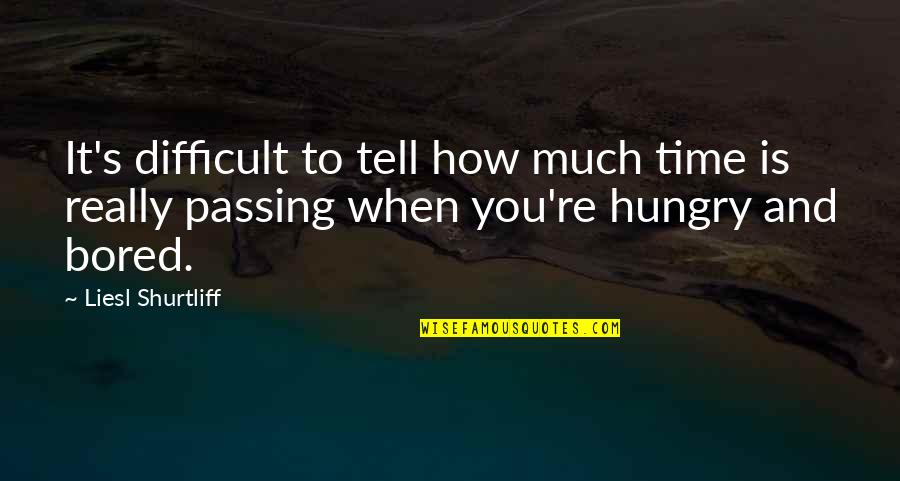 It's difficult to tell how much time is really passing when you're hungry and bored. —
Liesl Shurtliff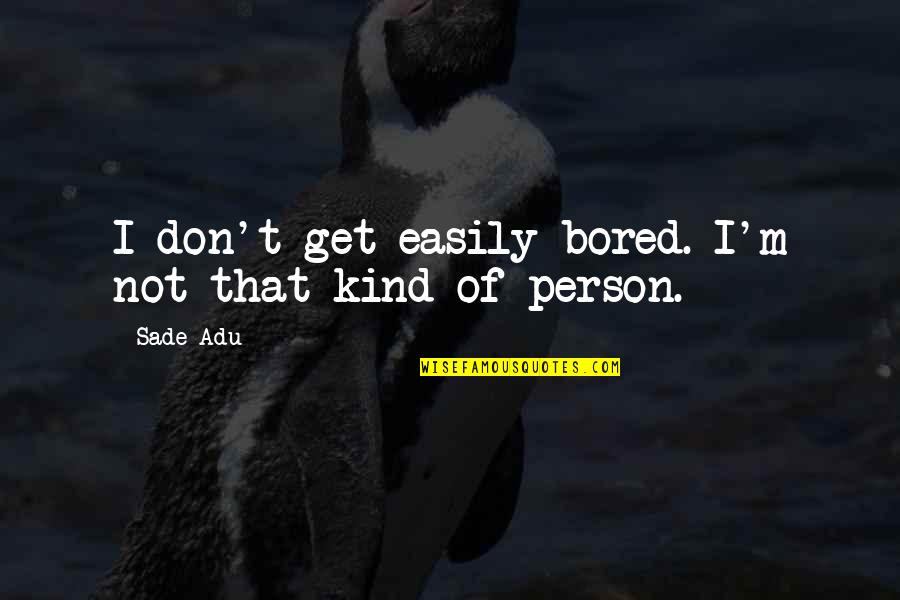 I don't get easily bored. I'm not that kind of person. —
Sade Adu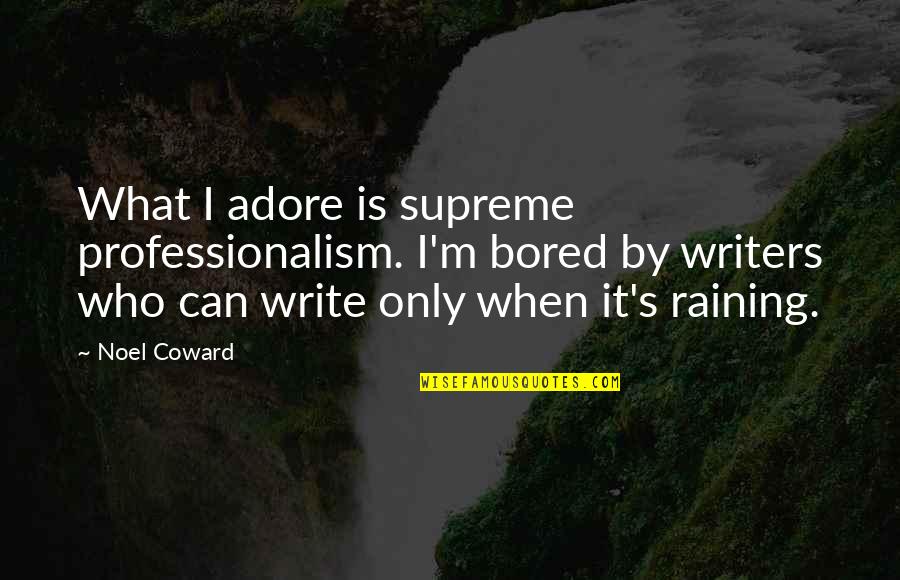 What I adore is supreme professionalism. I'm bored by writers who can write only when it's raining. —
Noel Coward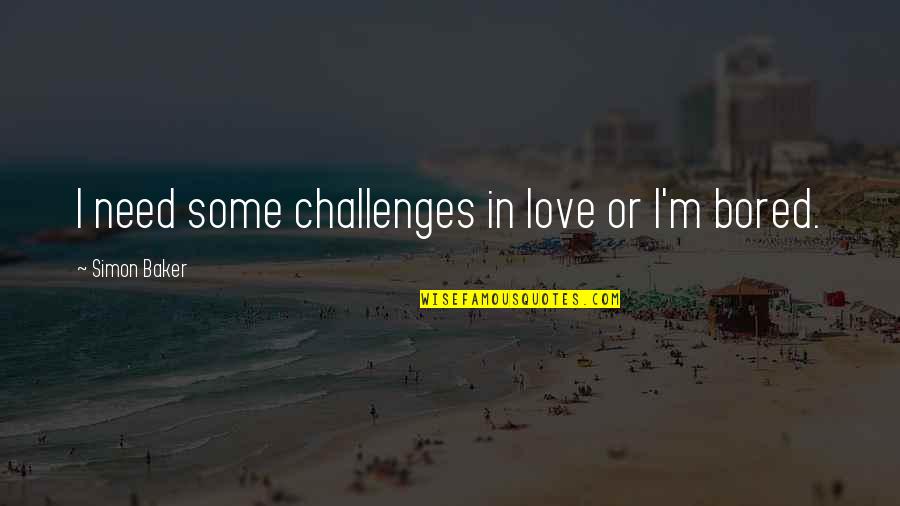 I need some challenges in love or I'm bored. —
Simon Baker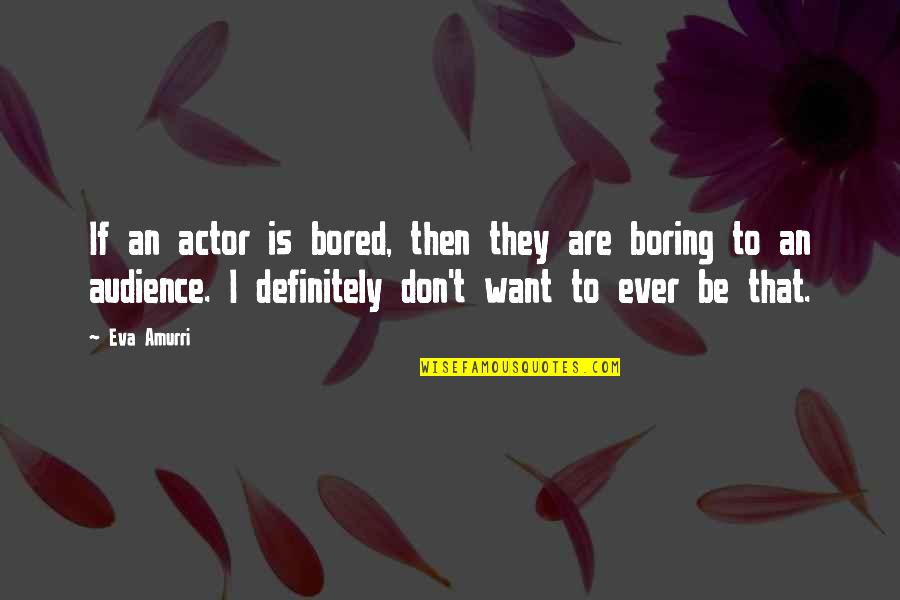 If an actor is bored, then they are boring to an audience. I definitely don't want to ever be that. —
Eva Amurri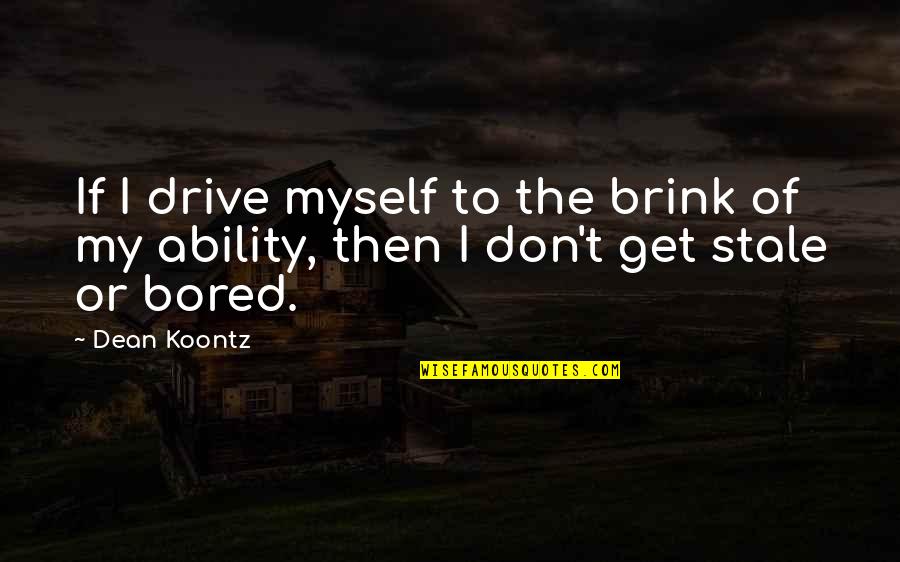 If I drive myself to the brink of my ability, then I don't get stale or bored. —
Dean Koontz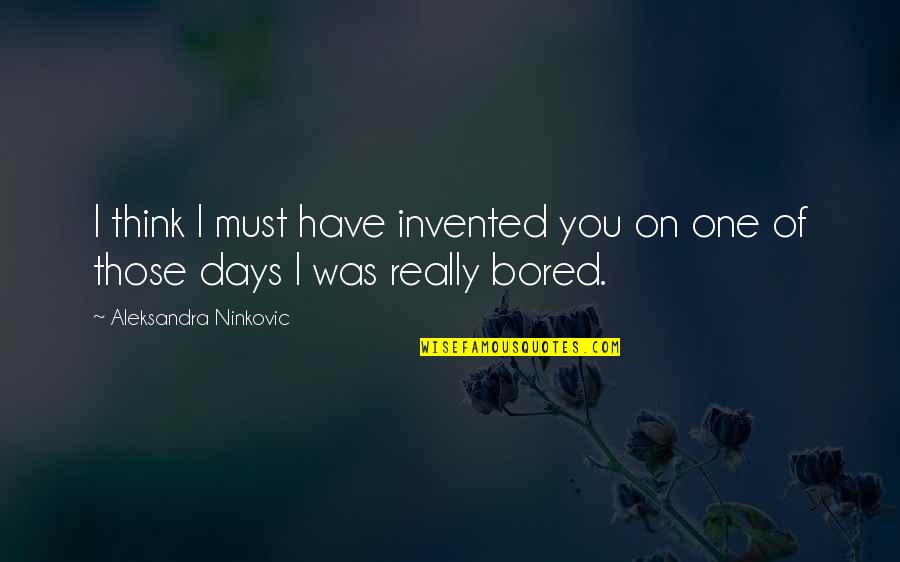 I think I must have invented you on one of those days I was really bored. —
Aleksandra Ninkovic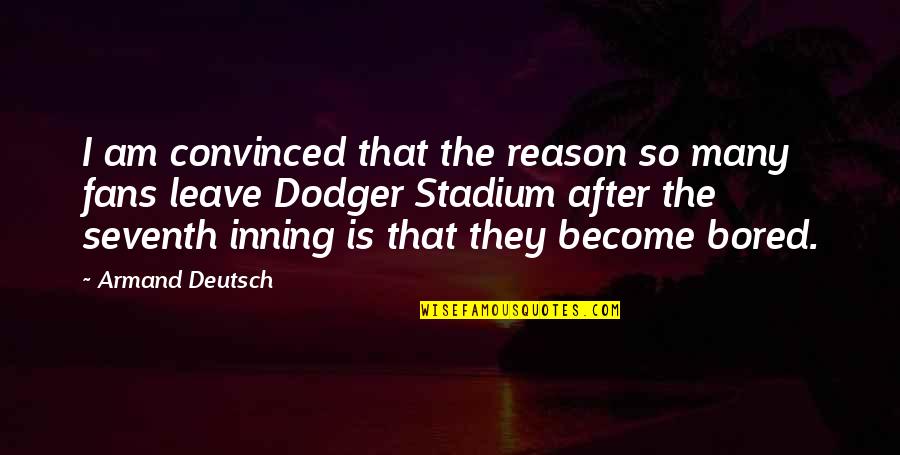 I am convinced that the reason so many fans leave Dodger Stadium after the seventh inning is that they become bored. —
Armand Deutsch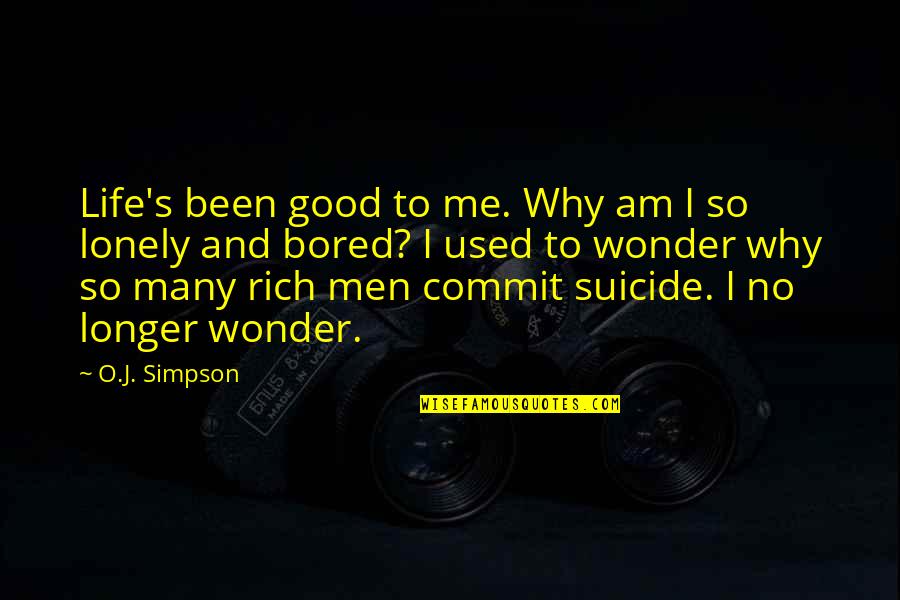 Life's been good to me. Why am I so lonely and bored? I used to wonder why so many rich men commit suicide. I no longer wonder. —
O.J. Simpson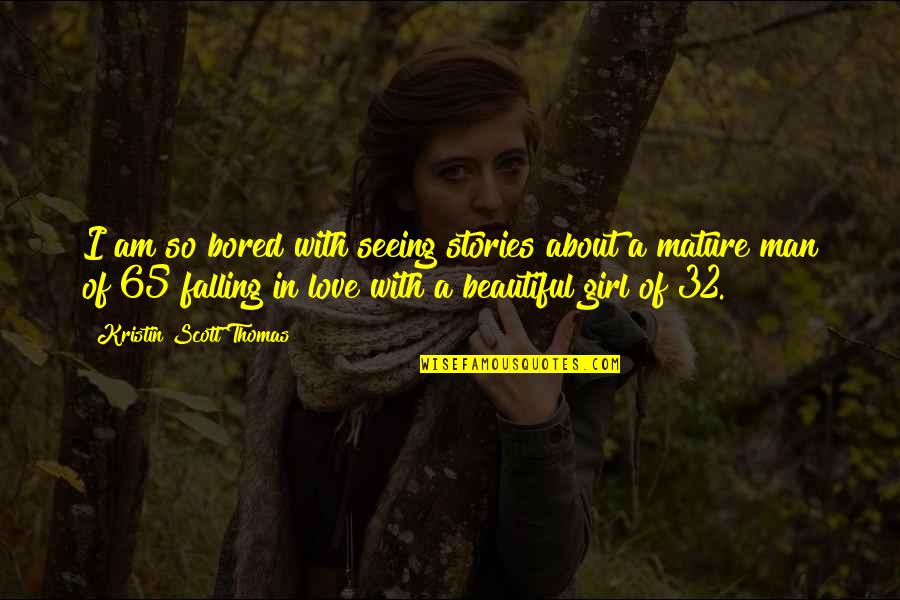 I am so bored
with seeing stories about a mature man of 65 falling in love with a beautiful girl of 32. —
Kristin Scott Thomas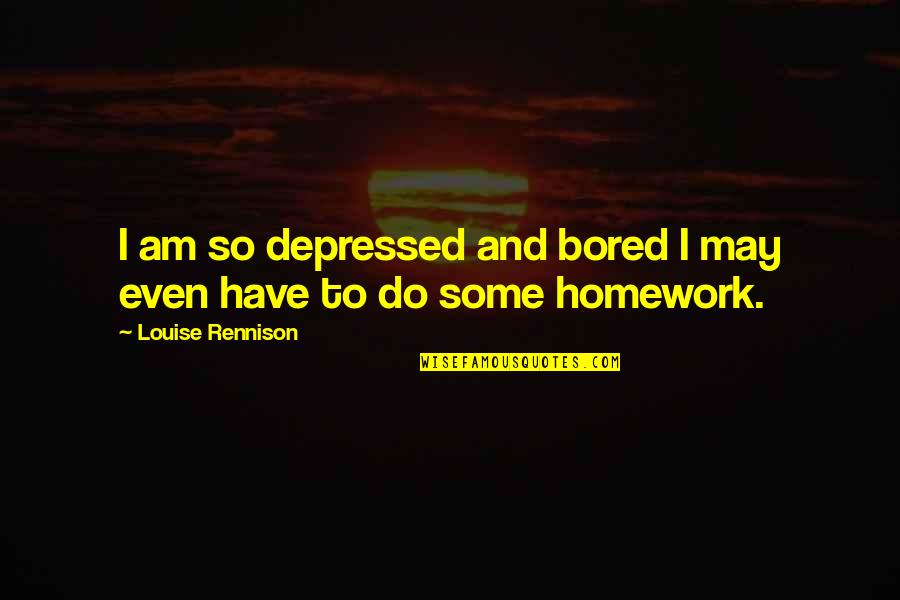 I am so depressed and bored I may even have to do some homework. —
Louise Rennison