Human Significance Quotes
Collection of top 16 famous quotes about Human Significance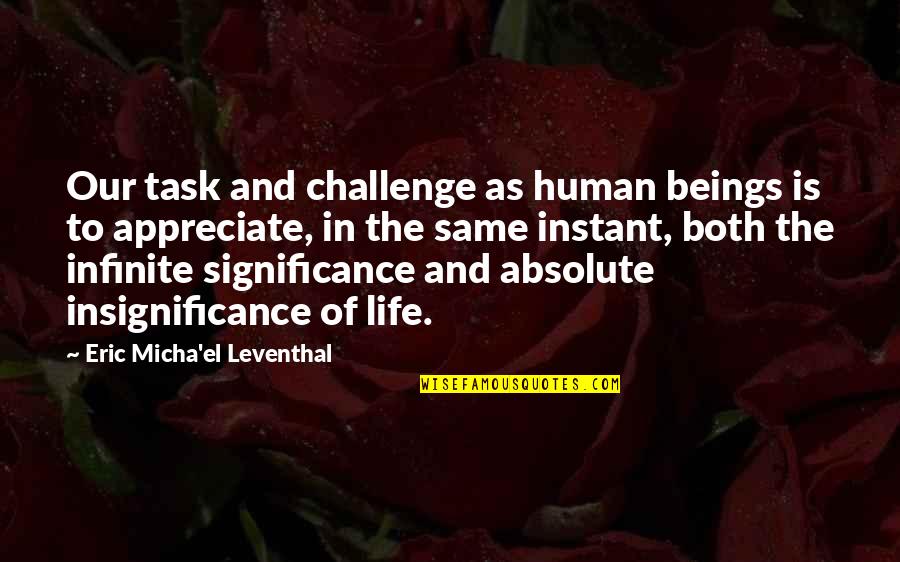 Our task and challenge as human beings is to appreciate, in the same instant, both the infinite significance and absolute insignificance of life.
—
Eric Micha'el Leventhal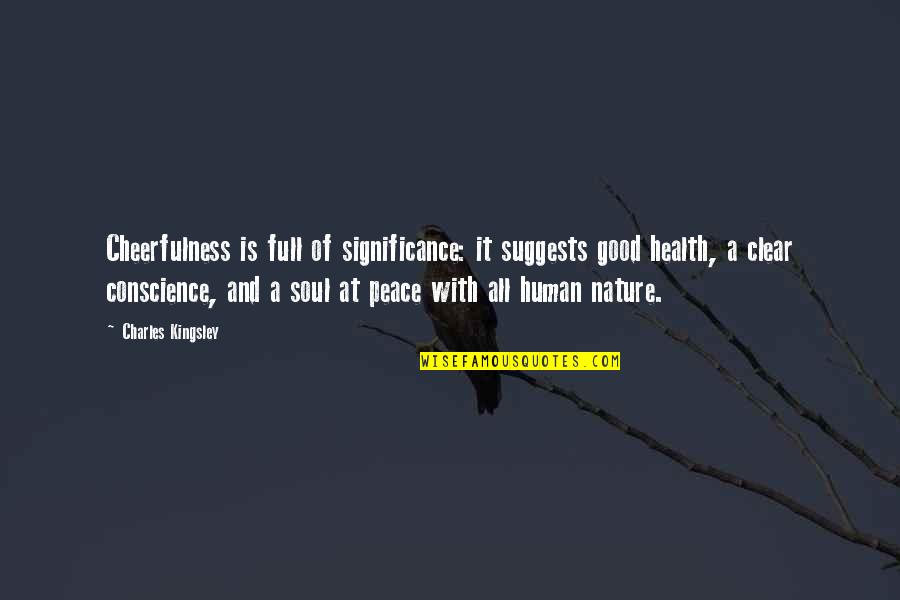 Cheerfulness is full of significance: it suggests good health, a clear conscience, and a soul at peace with all human nature.
—
Charles Kingsley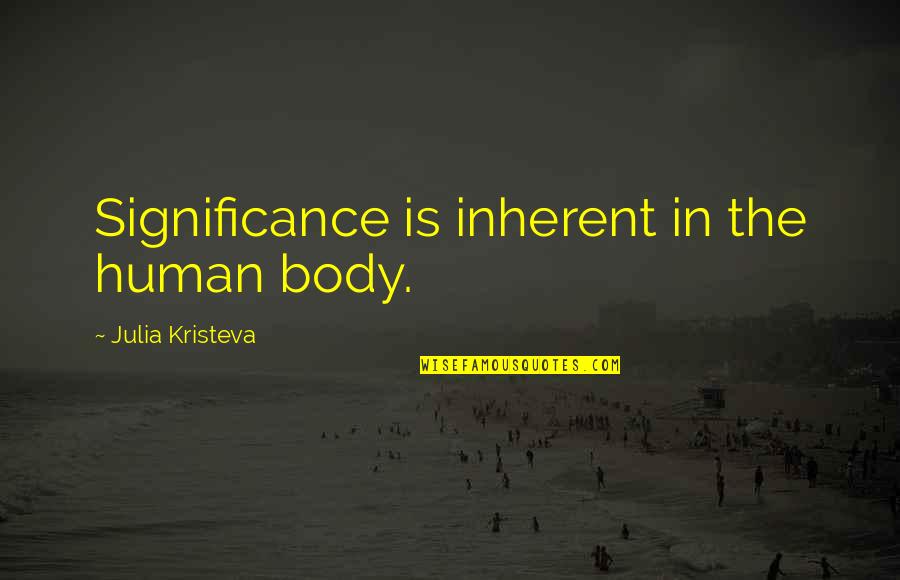 Significance is inherent in the human body.
—
Julia Kristeva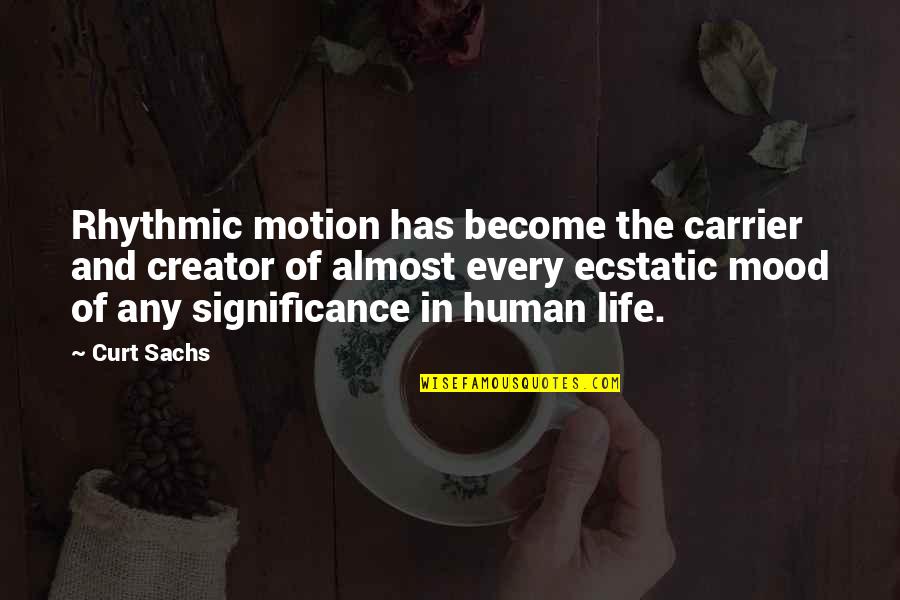 Rhythmic motion has become the carrier and creator of almost every ecstatic mood of any significance in human life.
—
Curt Sachs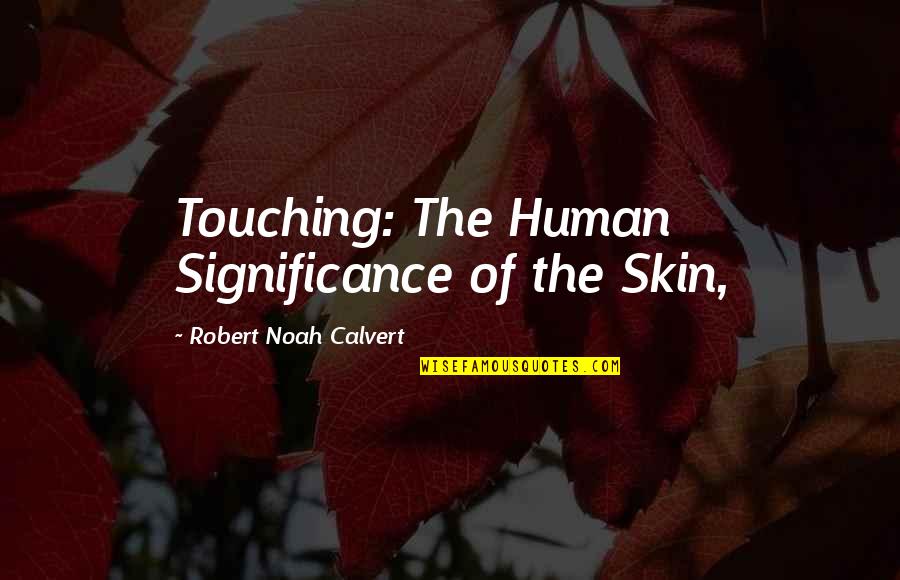 Touching: The Human Significance of the Skin,
—
Robert Noah Calvert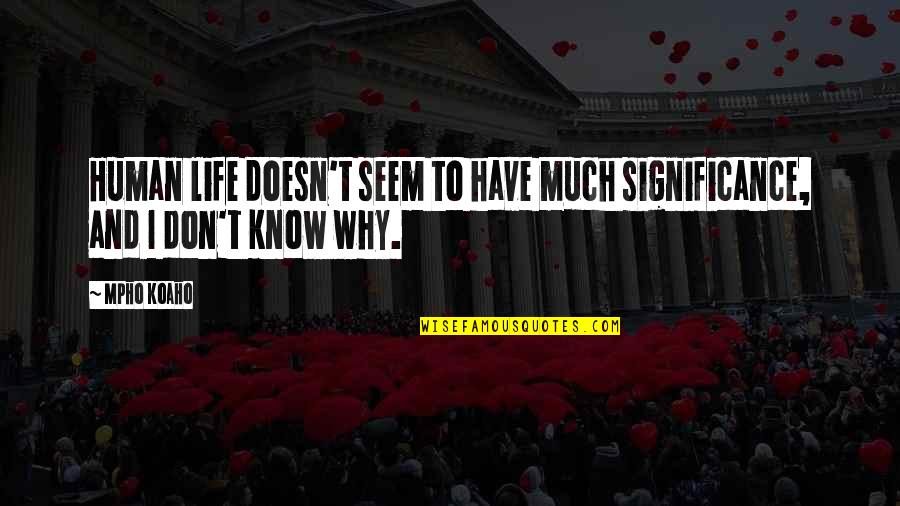 Human life doesn't seem to have much significance, and I don't know why. —
Mpho Koaho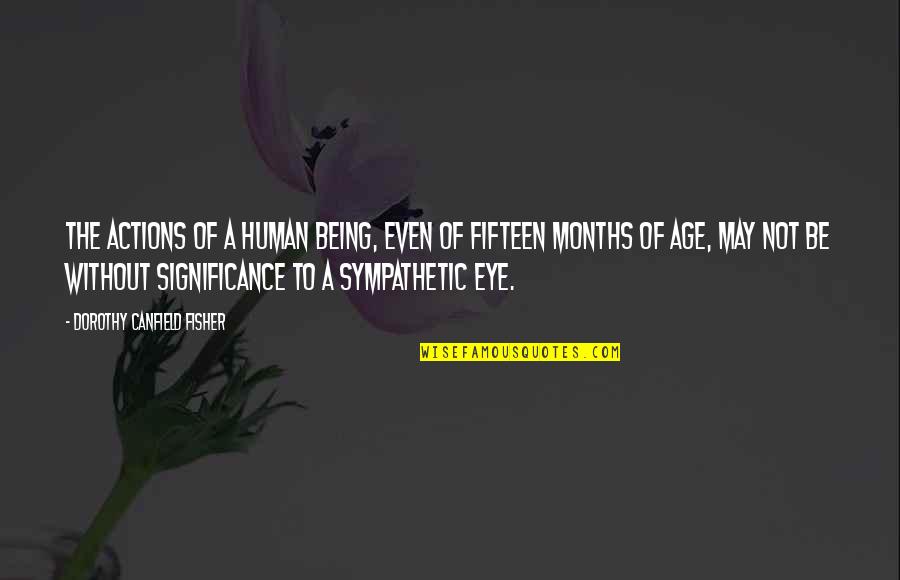 The actions of a human being, even of fifteen months of age, may not be without significance to a sympathetic eye. —
Dorothy Canfield Fisher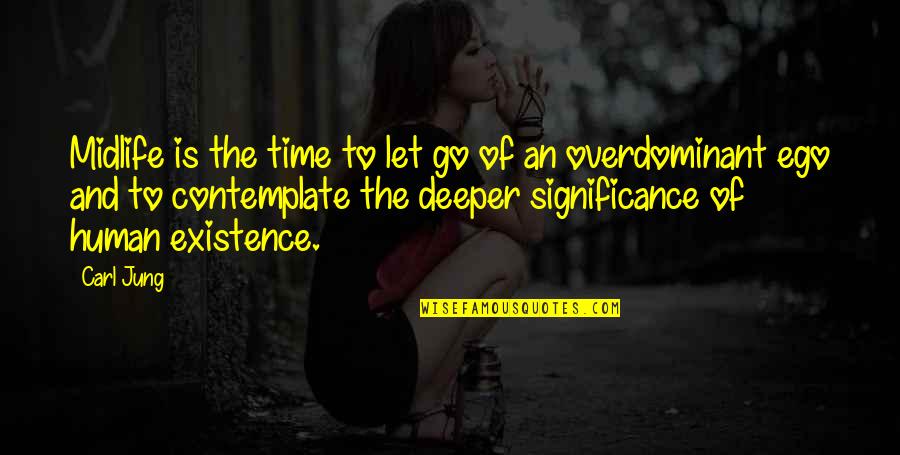 Midlife is the time to let go of an overdominant ego and to contemplate the deeper significance of human existence. —
Carl Jung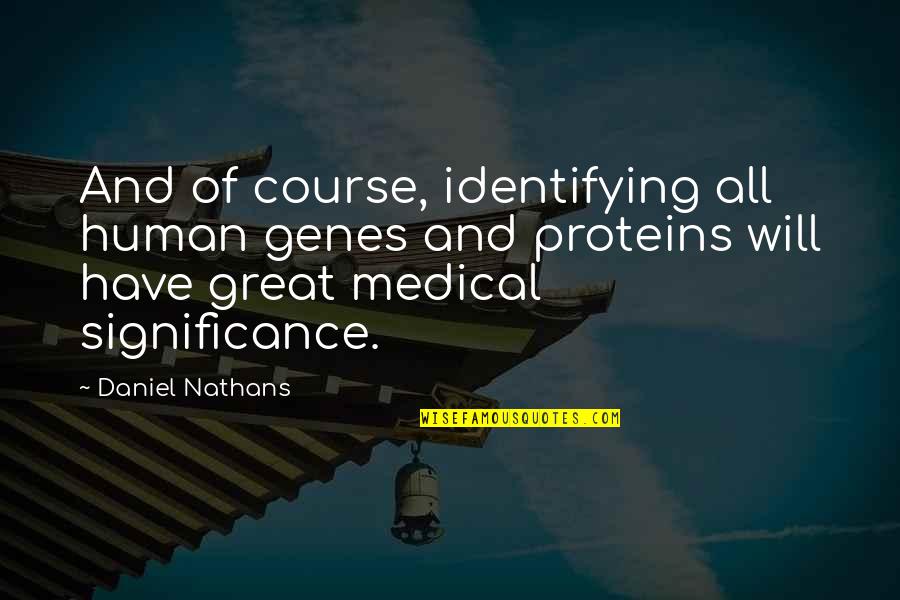 And of course, identifying all human genes and proteins will have great medical significance. —
Daniel Nathans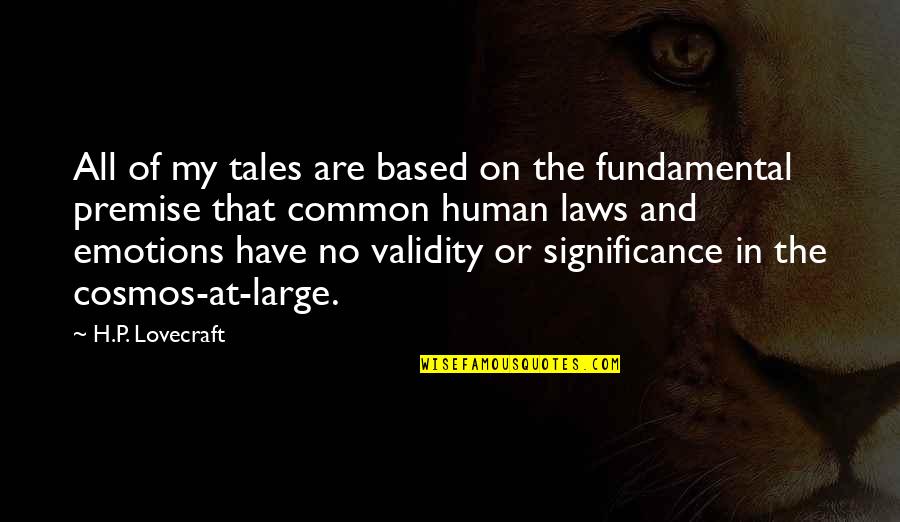 All of my tales are based on the fundamental premise that common human laws and emotions have no validity or significance in the cosmos-at-large. —
H.P. Lovecraft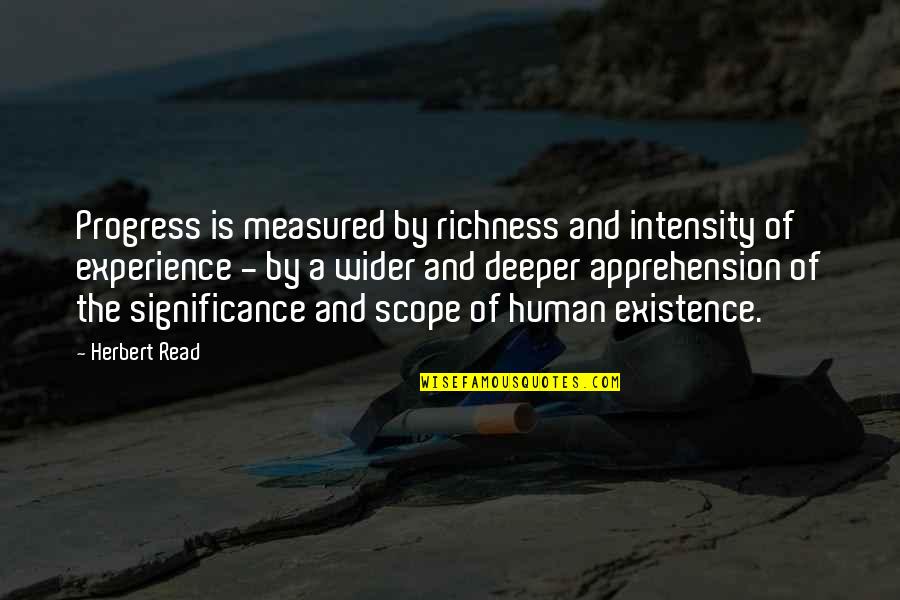 Progress is measured by richness and intensity of experience - by a wider and deeper apprehension of the significance and scope of human existence. —
Herbert Read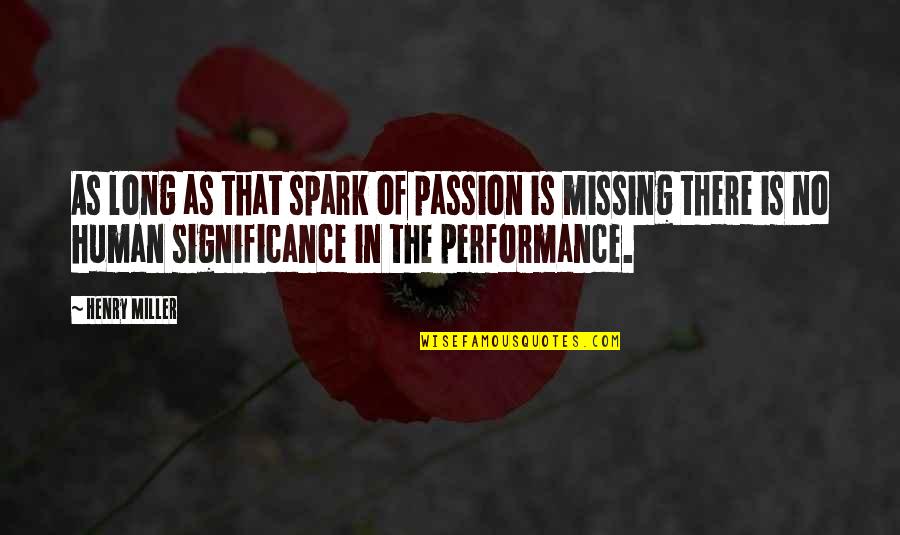 As long as that spark of passion is missing there is no
human significance
in the performance. —
Henry Miller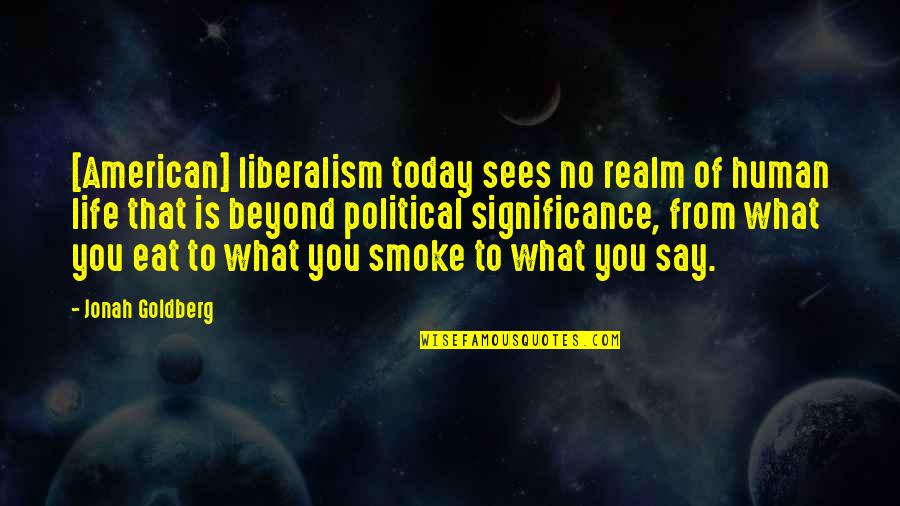 [American] liberalism today sees no realm of human life that is beyond political significance, from what you eat to what you smoke to what you say. —
Jonah Goldberg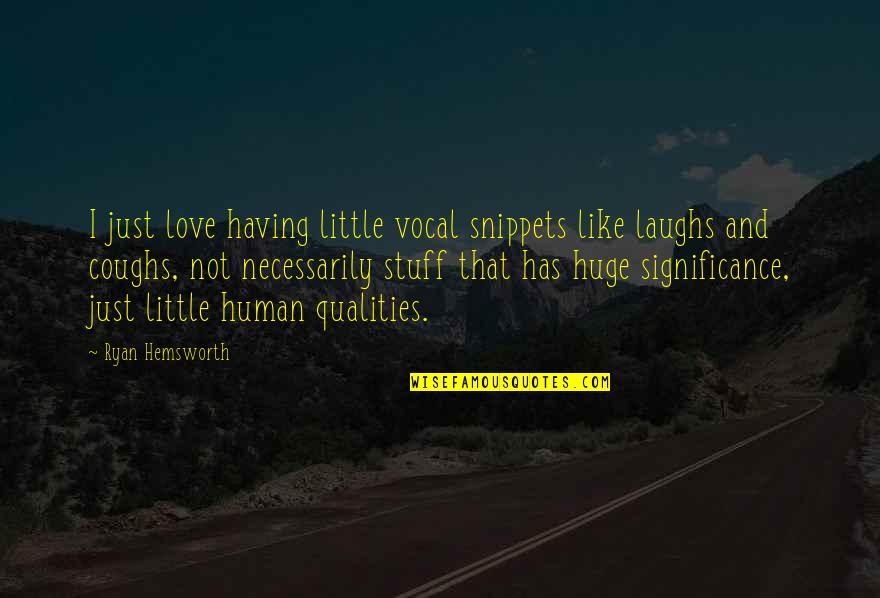 I just love having little vocal snippets like laughs and coughs, not necessarily stuff that has huge significance, just little human qualities. —
Ryan Hemsworth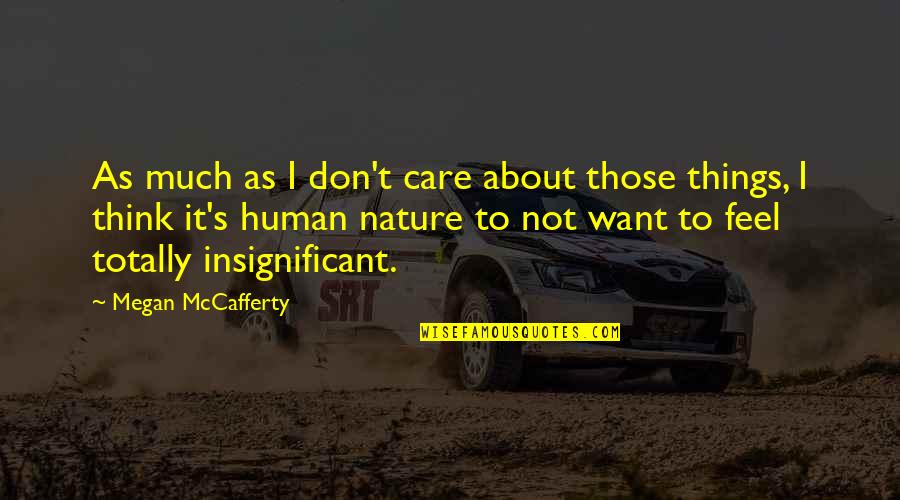 As much as I don't care about those things, I think it's human nature to not want to feel totally insignificant. —
Megan McCafferty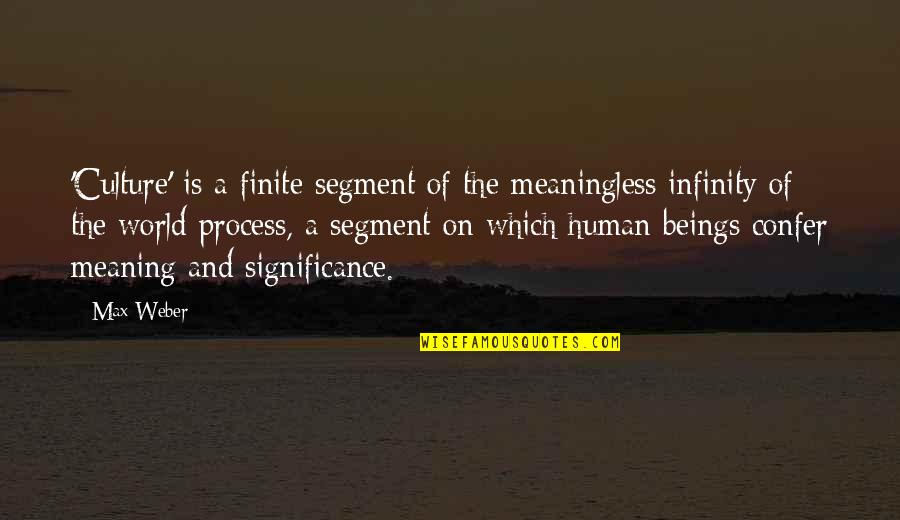 'Culture' is a finite segment of the meaningless infinity of the world process, a segment on which human beings confer meaning and significance. —
Max Weber