Hopeless Love Quotes
Collection of top 49 famous quotes about Hopeless Love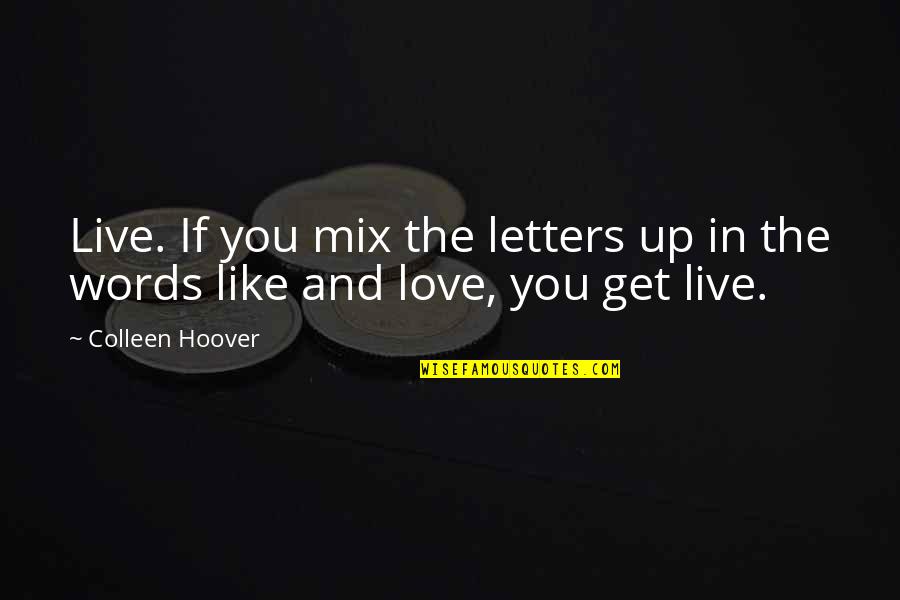 Live. If you mix the letters up in the words like and love, you get live.
—
Colleen Hoover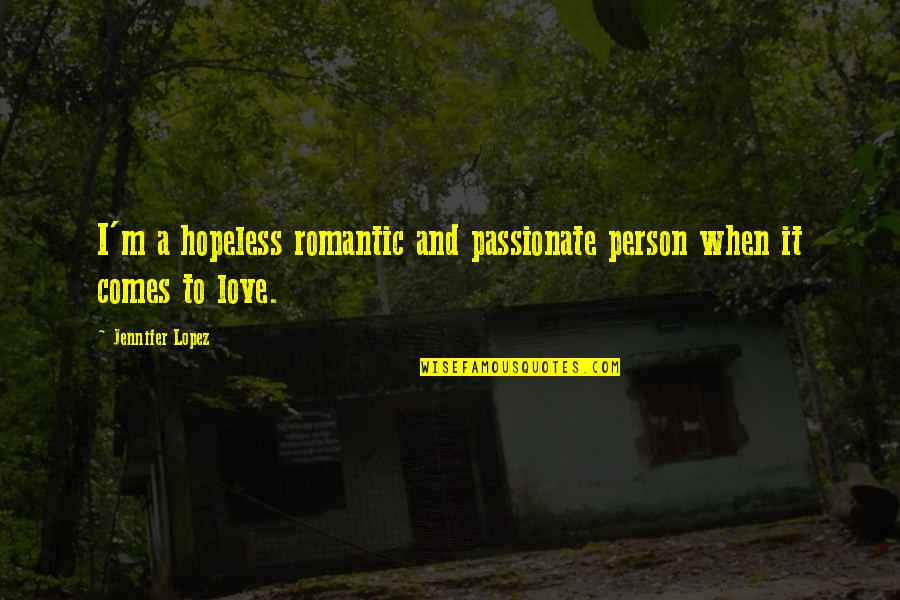 I'm a hopeless romantic and passionate person when it comes to love.
—
Jennifer Lopez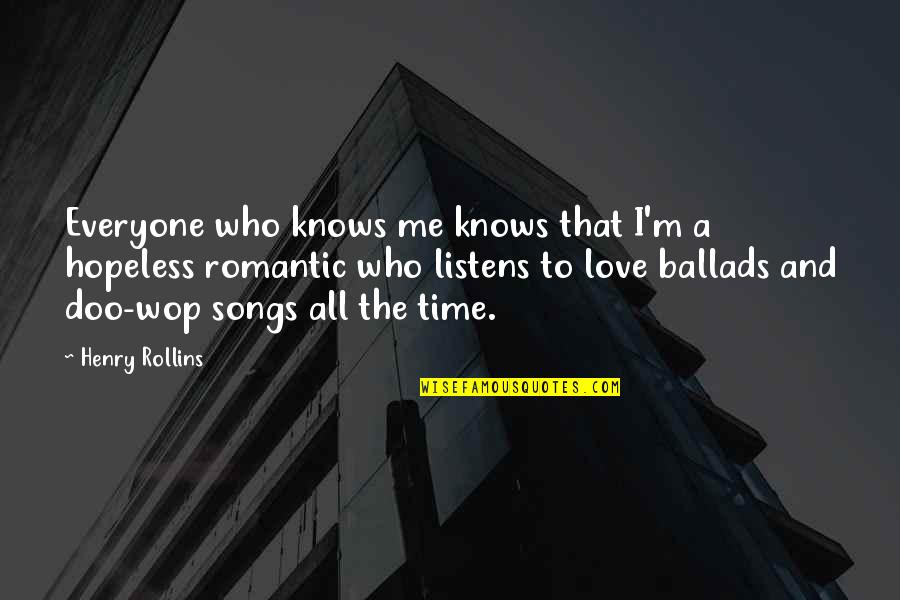 Everyone who knows me knows that I'm a hopeless romantic who listens to love ballads and doo-wop songs all the time.
—
Henry Rollins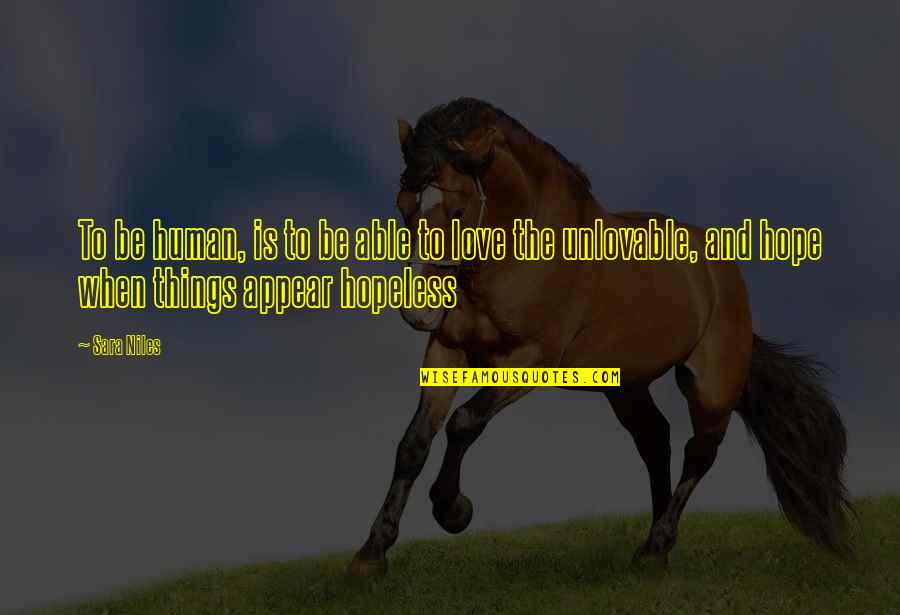 To be human, is to be able to love the unlovable, and hope when things appear hopeless
—
Sara Niles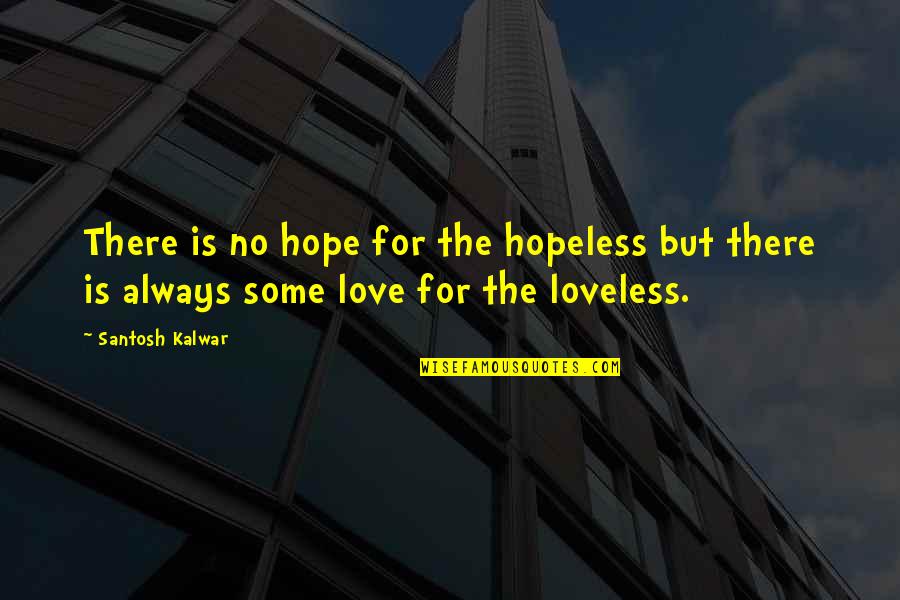 There is no hope for the hopeless but there is always some love for the loveless.
—
Santosh Kalwar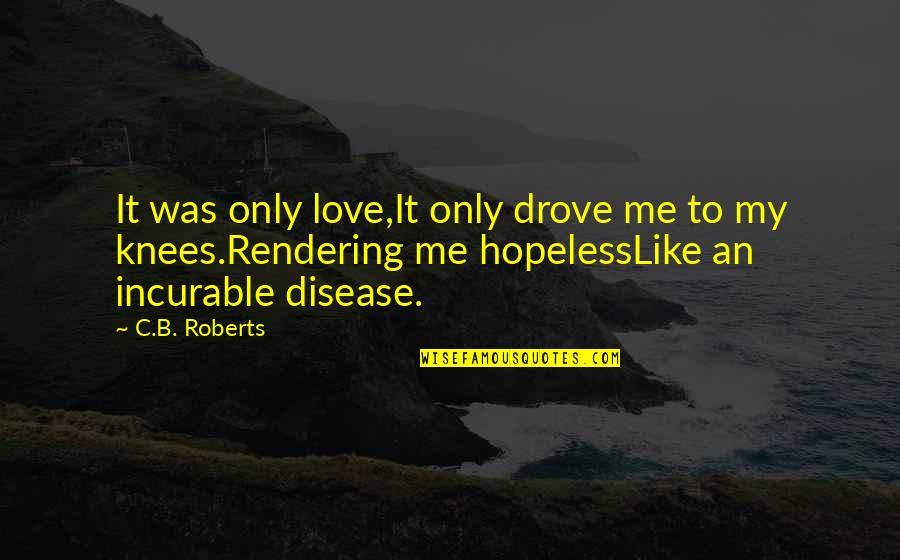 It was only love,
It only drove me to my knees.
Rendering me hopeless
Like an incurable disease.
—
C.B. Roberts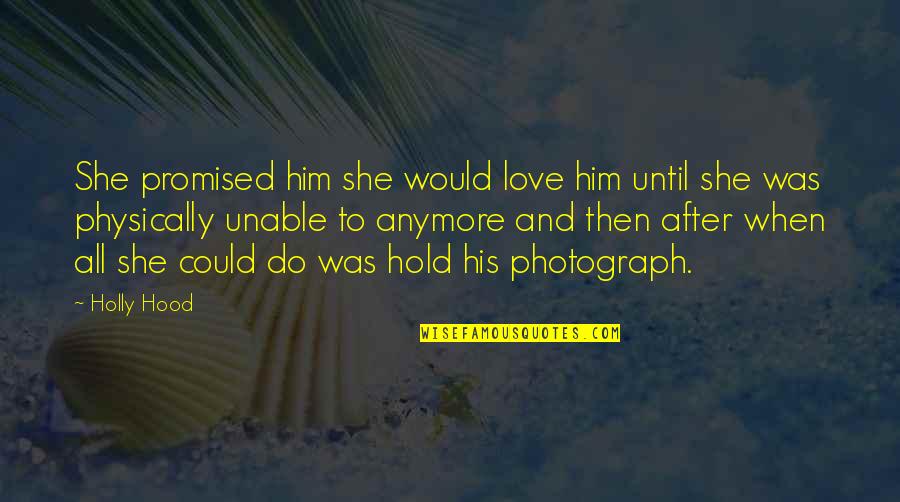 She promised him she would love him until she was physically unable to anymore and then after when all she could do was hold his photograph.
—
Holly Hood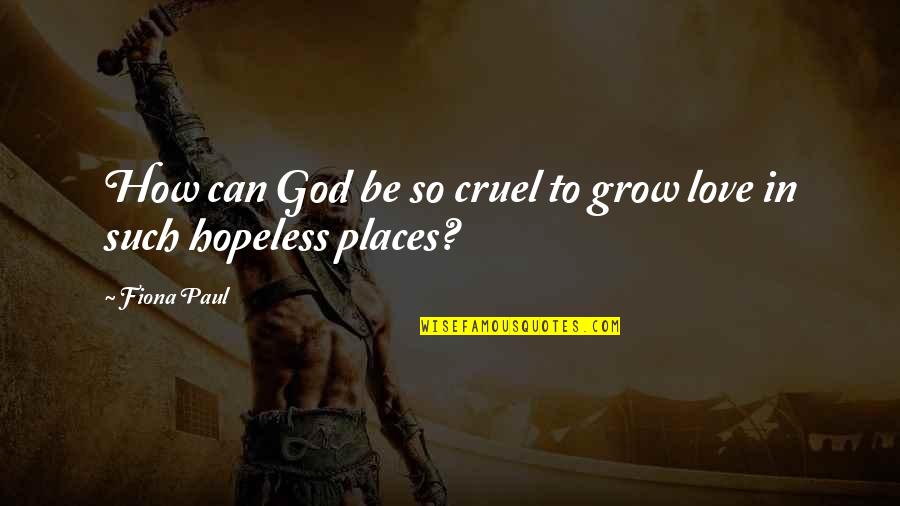 How can God be so cruel to grow love in such hopeless places?
—
Fiona Paul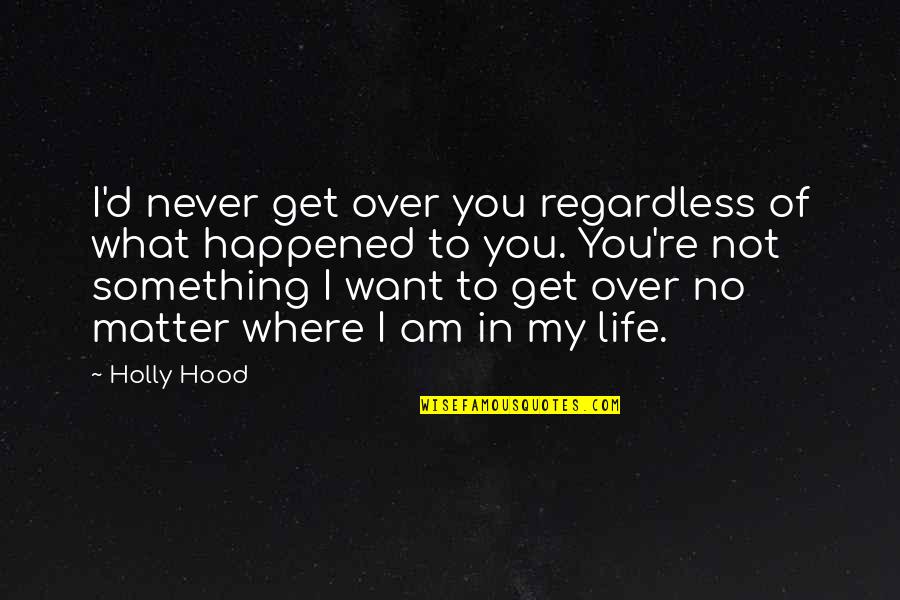 I'd never get over you regardless of what happened to you. You're not something I want to get over no matter where I am in my life.
—
Holly Hood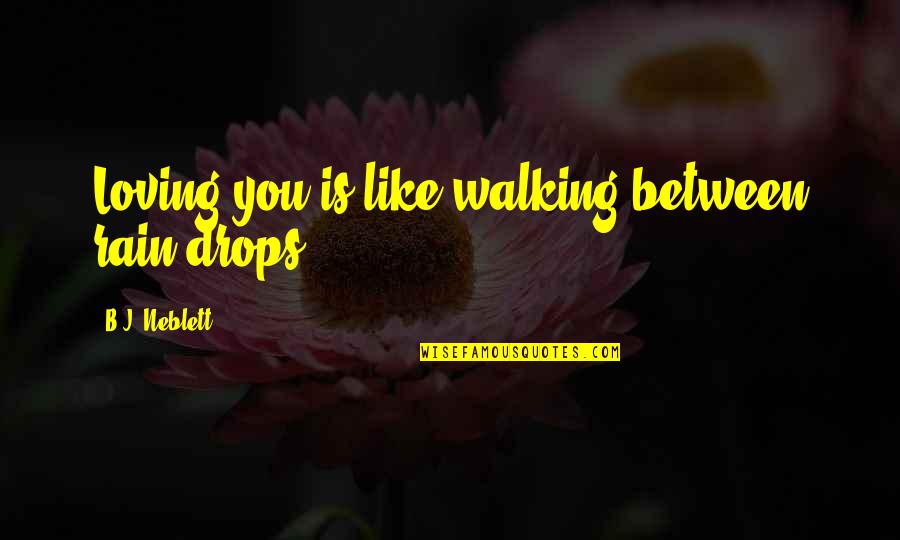 Loving you is like walking between rain drops.
—
B.J. Neblett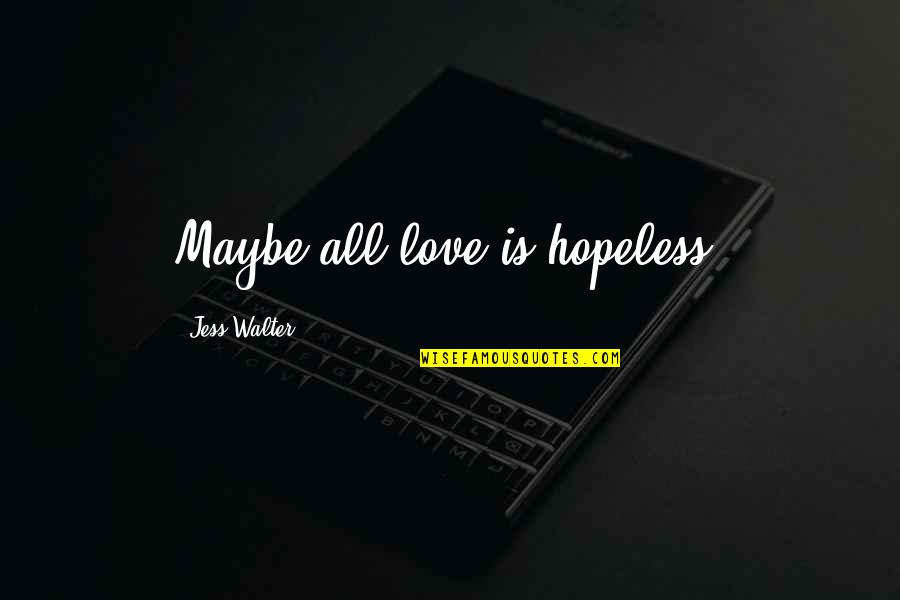 Maybe all love is hopeless.
—
Jess Walter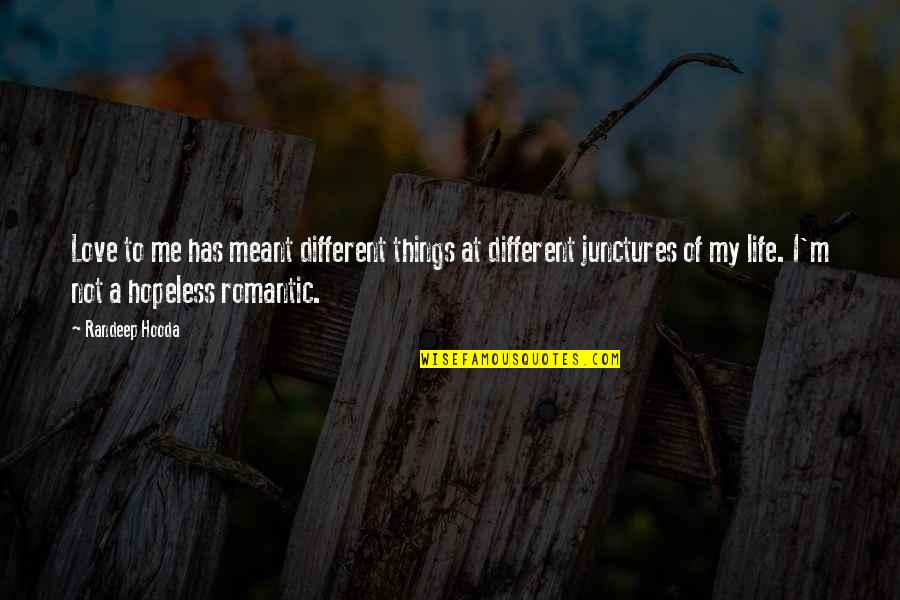 Love to me has meant different things at different junctures of my life. I'm not a hopeless romantic.
—
Randeep Hooda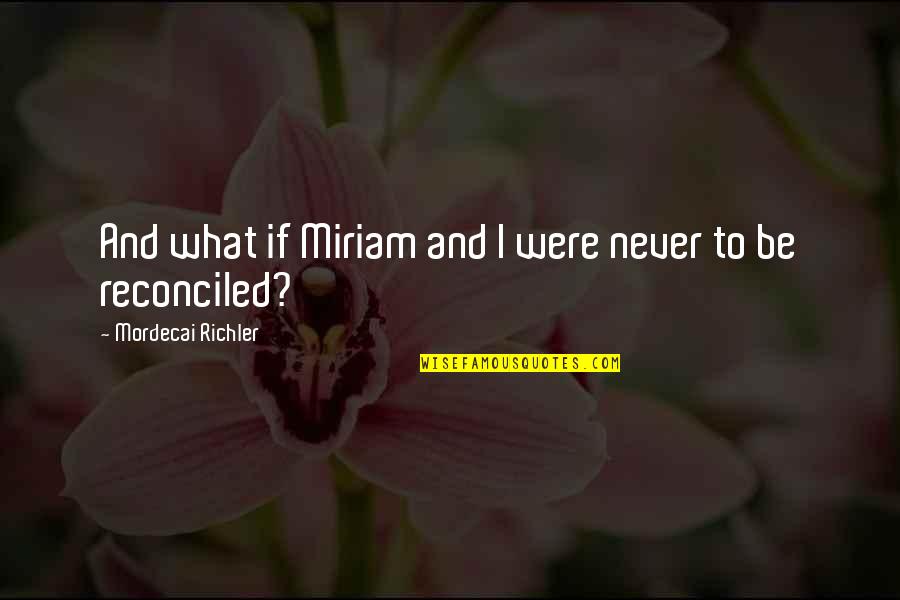 And what if Miriam and I were never to be reconciled? —
Mordecai Richler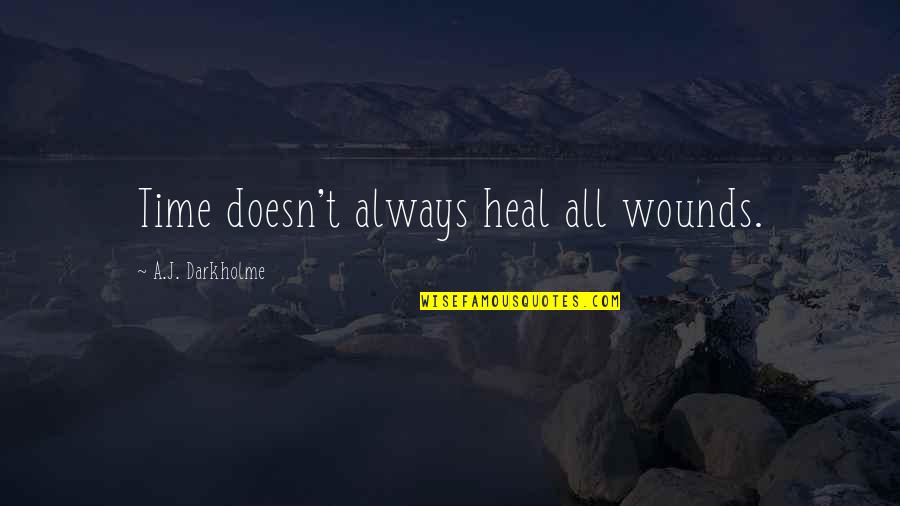 Time doesn't always heal all wounds. —
A.J. Darkholme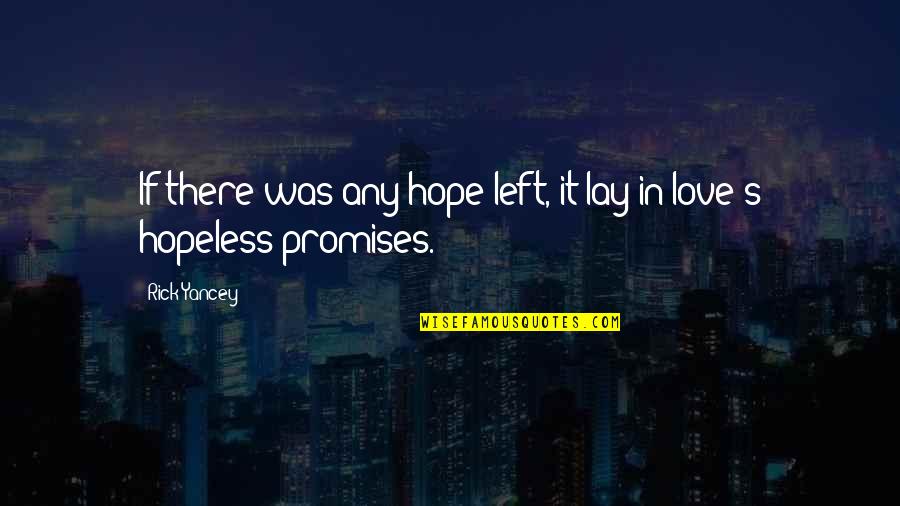 If there was any hope left, it lay in love's hopeless promises. —
Rick Yancey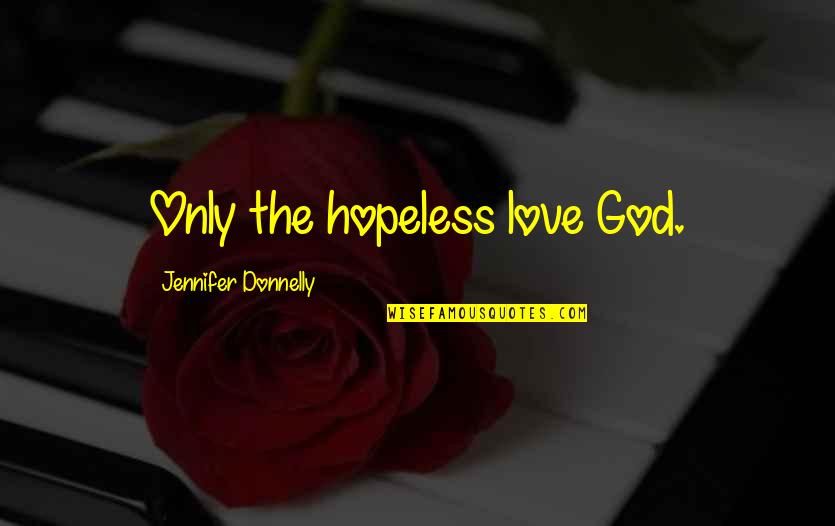 Only the
hopeless love
God. —
Jennifer Donnelly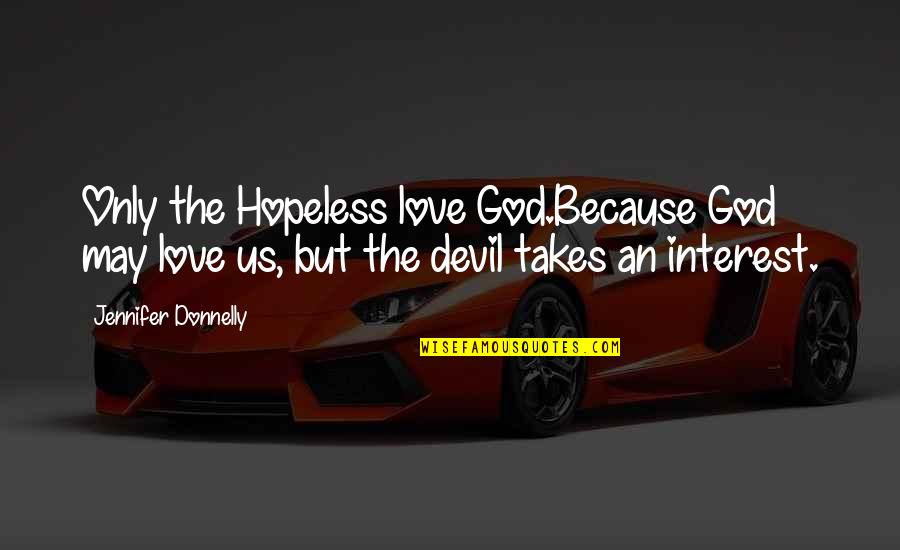 Only the
Hopeless love
God.
Because God may love us, but the devil takes an interest. —
Jennifer Donnelly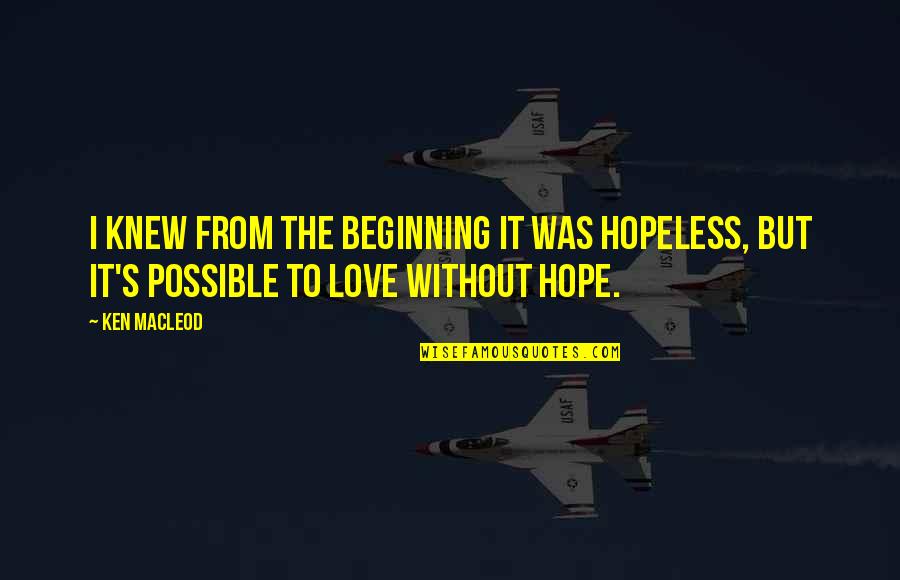 I knew from the beginning it was hopeless, but it's possible to love without hope. —
Ken MacLeod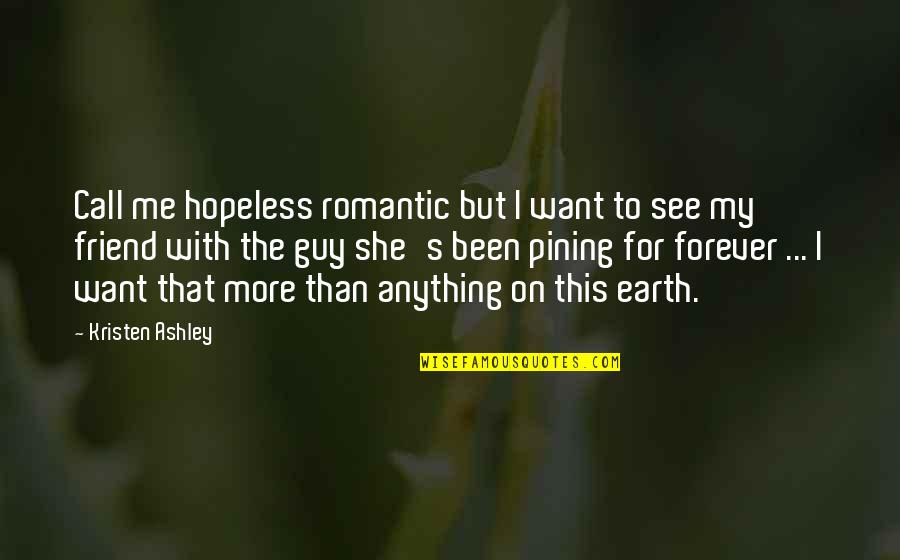 Call me hopeless romantic but I want to see my friend with the guy she's been pining for forever ... I want that more than anything on this earth. —
Kristen Ashley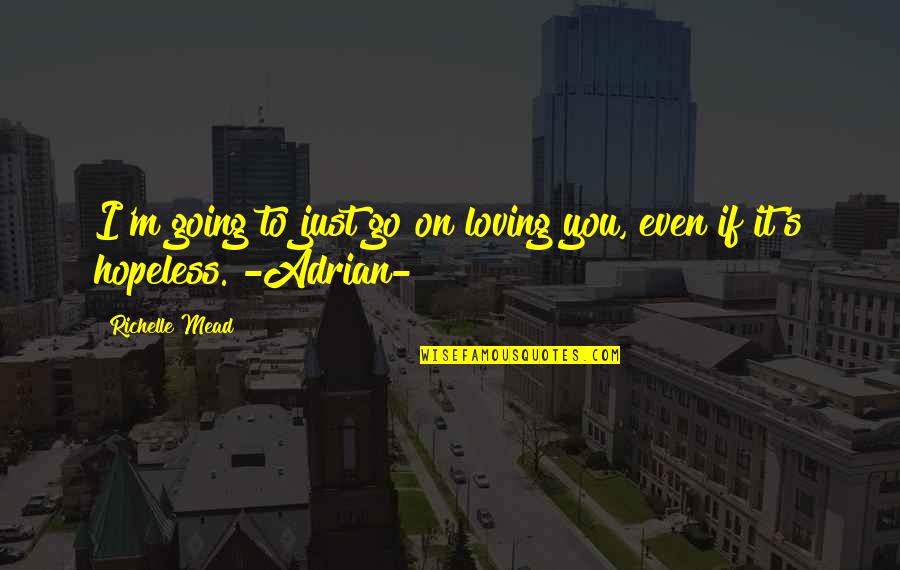 I'm going to just go on loving you, even if it's hopeless. -Adrian- —
Richelle Mead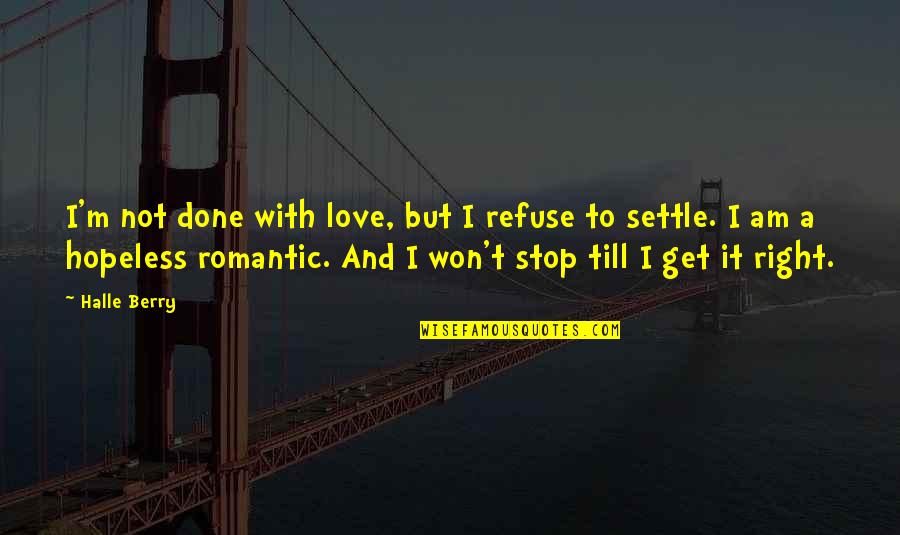 I'm not done with love, but I refuse to settle. I am a hopeless romantic. And I won't stop till I get it right. —
Halle Berry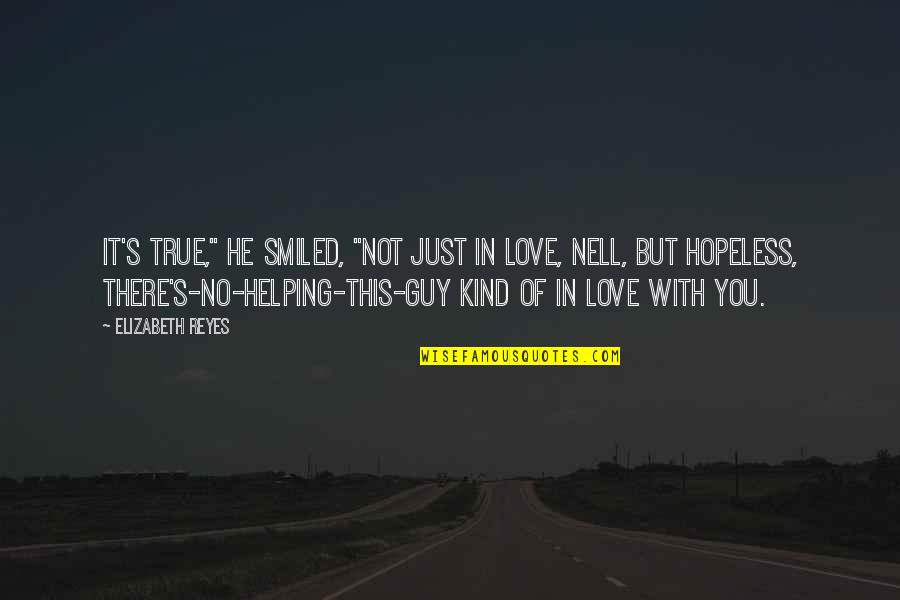 It's true," he smiled, "not just in love, Nell, but hopeless, there's-no-helping-this-guy kind of in love with you. —
Elizabeth Reyes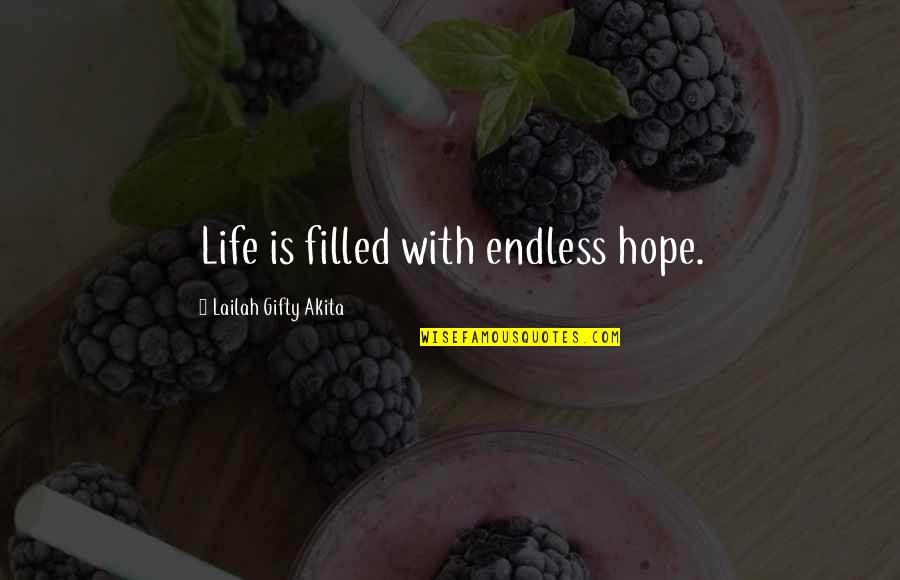 Life is filled with endless hope. —
Lailah Gifty Akita
One half of me is a hopeless romantic. The other half is well ... just realistic. —
Faraaz Kazi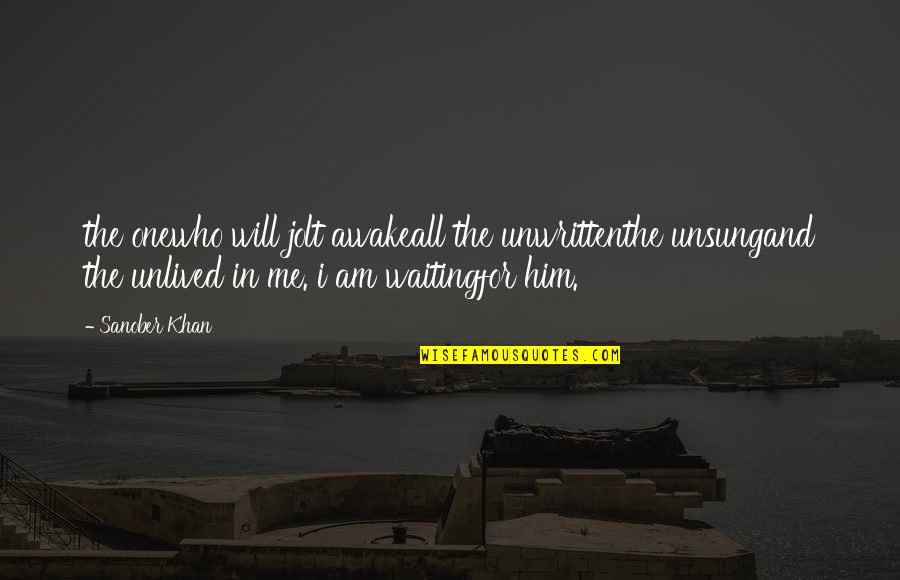 the one
who will jolt awake
all the unwritten
the unsung
and the unlived
in me.
i am waiting
for him. —
Sanober Khan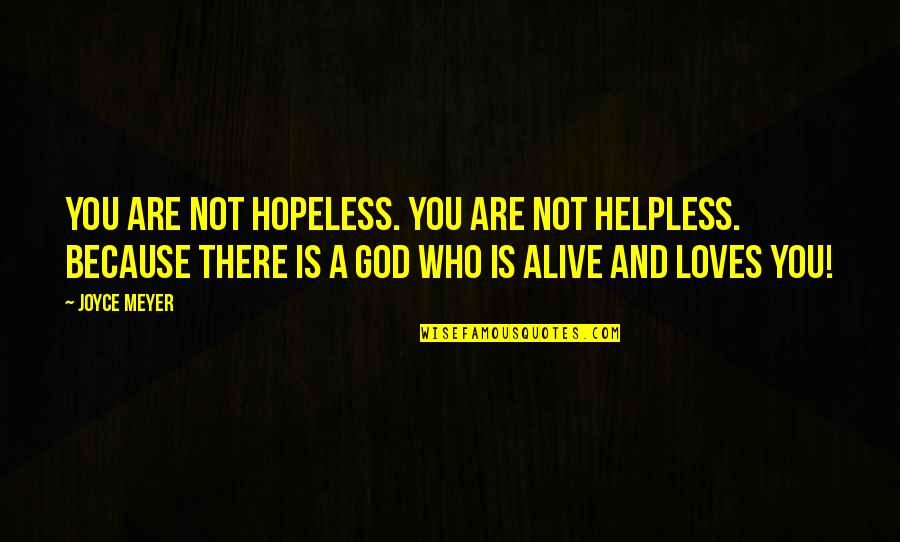 You are not hopeless. You are not helpless. Because there is a God who is alive and loves you! —
Joyce Meyer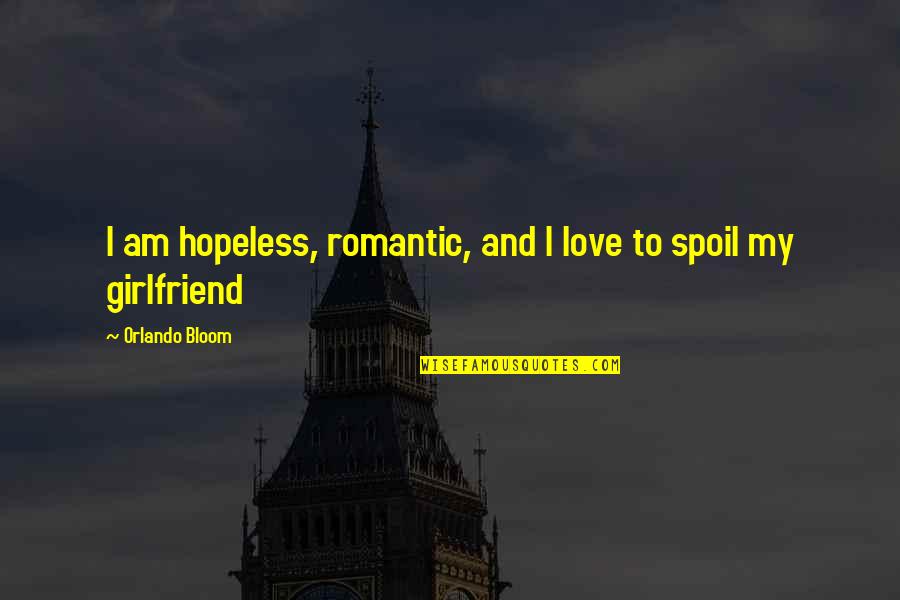 I am hopeless, romantic, and I love to spoil my girlfriend —
Orlando Bloom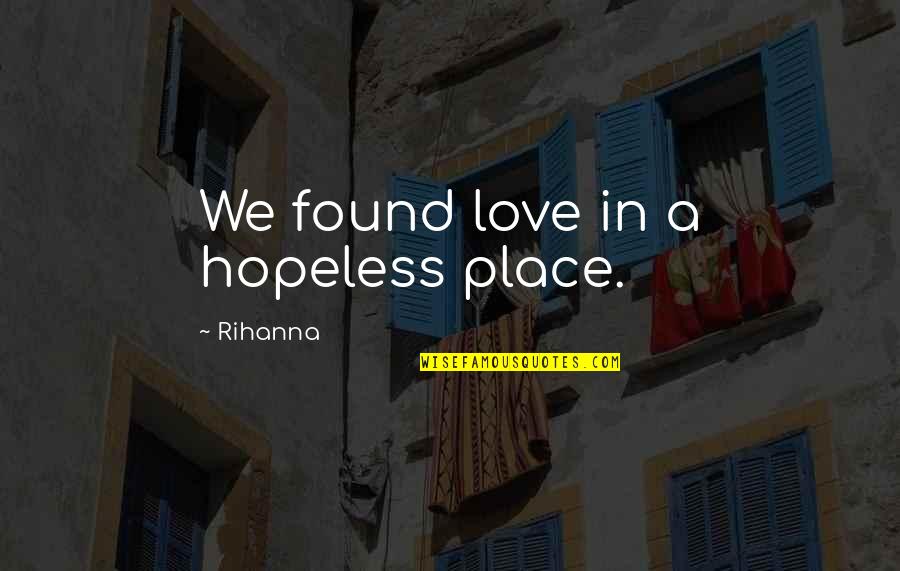 We found love in a hopeless place. —
Rihanna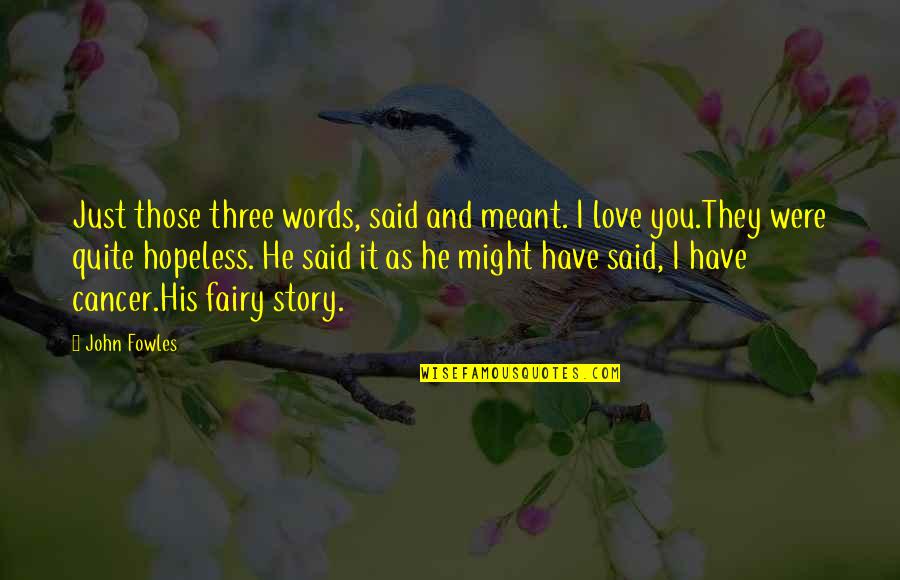 Just those three words, said and meant. I love you.
They were quite hopeless. He said it as he might have said, I have cancer.
His fairy story. —
John Fowles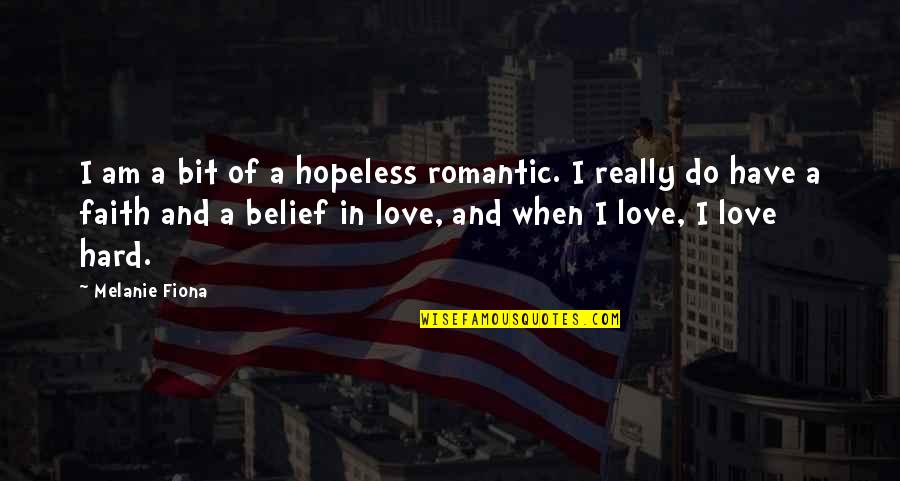 I am a bit of a hopeless romantic. I really do have a faith and a belief in love, and when I love, I love hard. —
Melanie Fiona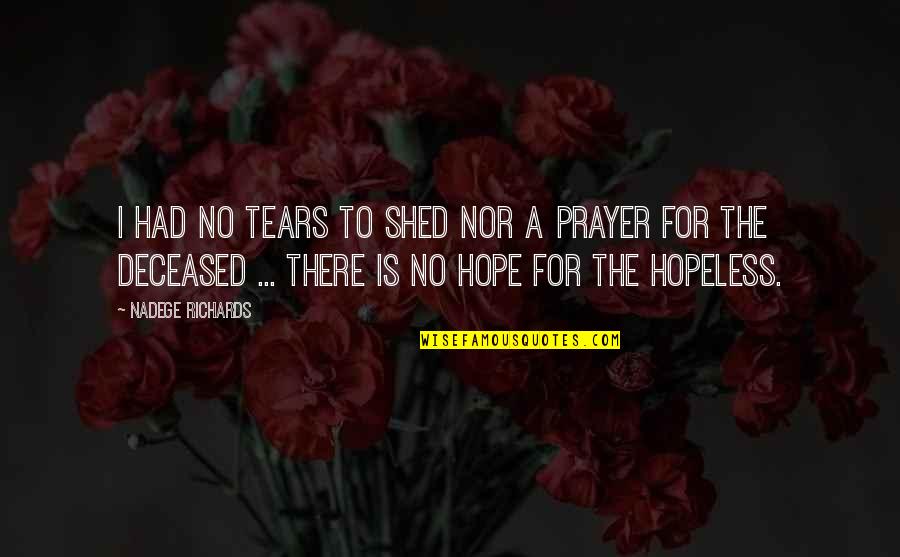 I had no tears to shed nor a prayer for the deceased ... There is no hope for the hopeless. —
Nadege Richards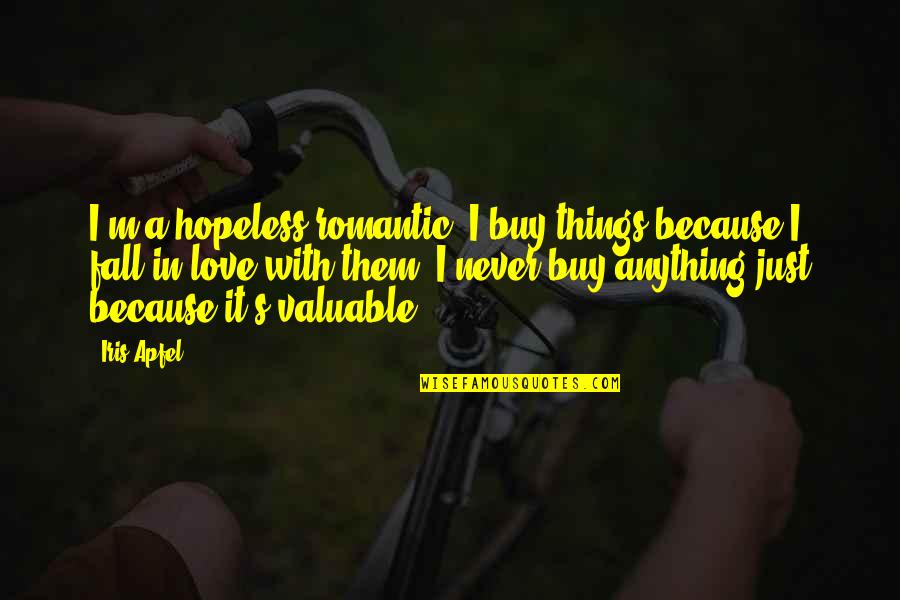 I'm a hopeless romantic. I buy things because I fall in love with them. I never buy anything just because it's valuable. —
Iris Apfel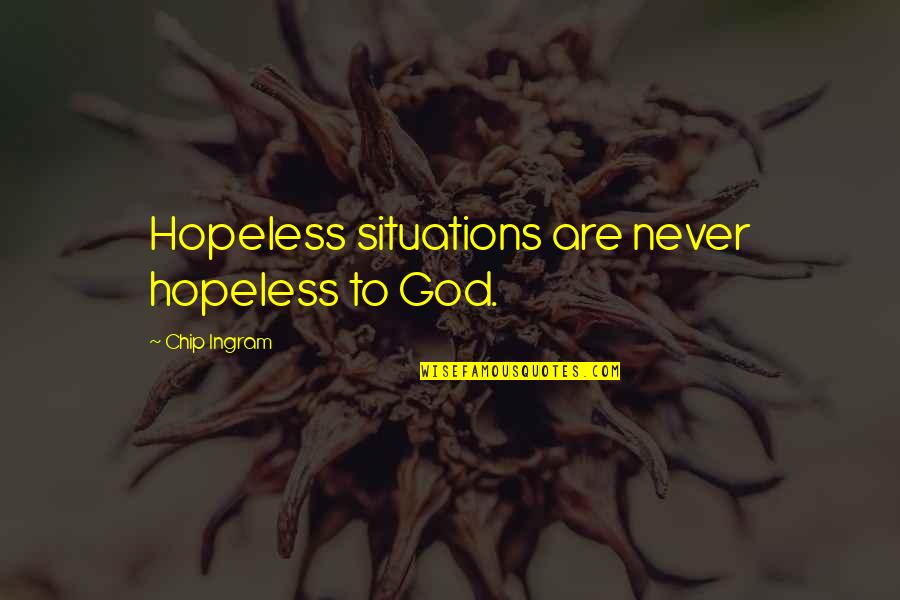 Hopeless situations are never hopeless to God. —
Chip Ingram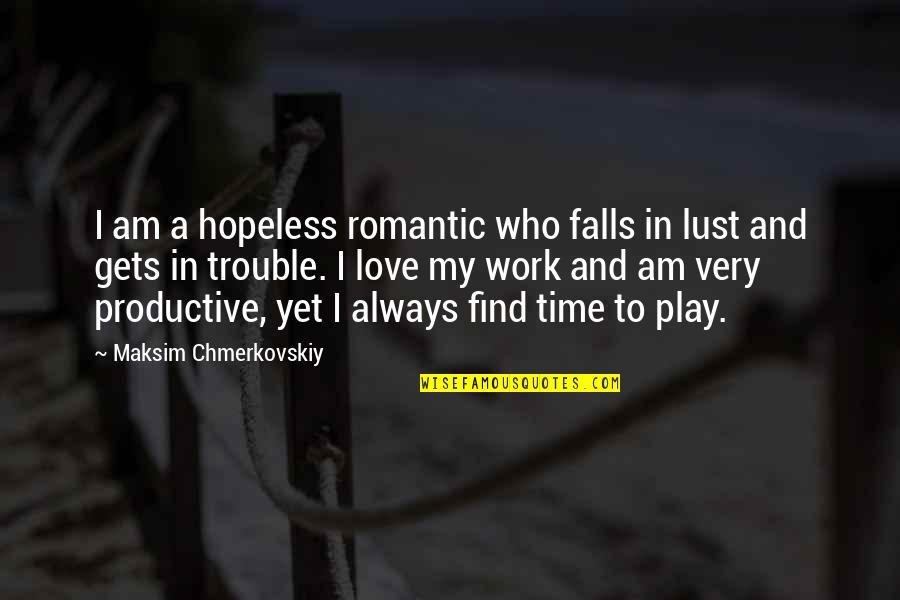 I am a hopeless romantic who falls in lust and gets in trouble. I love my work and am very productive, yet I always find time to play. —
Maksim Chmerkovskiy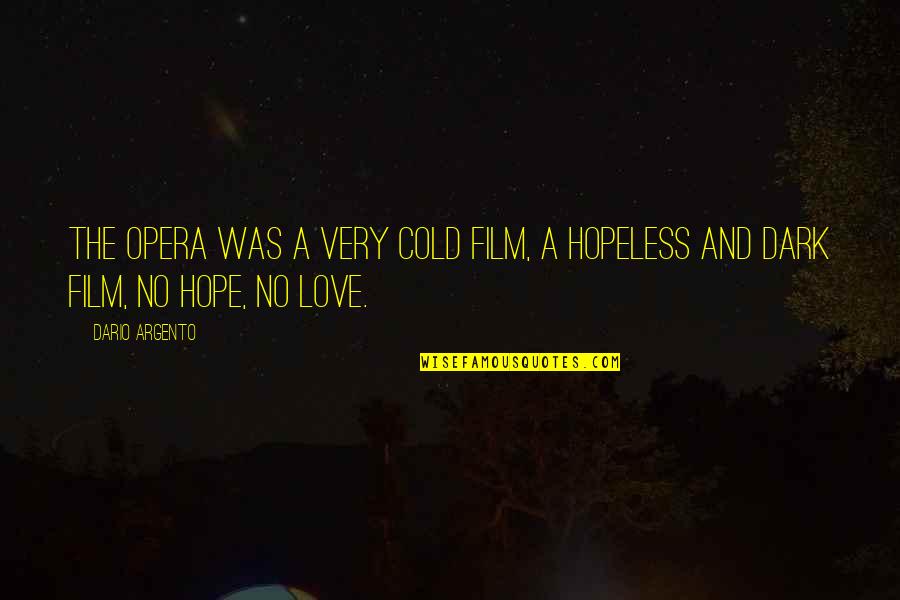 The Opera was a very cold film, a hopeless and dark film, no hope, no love. —
Dario Argento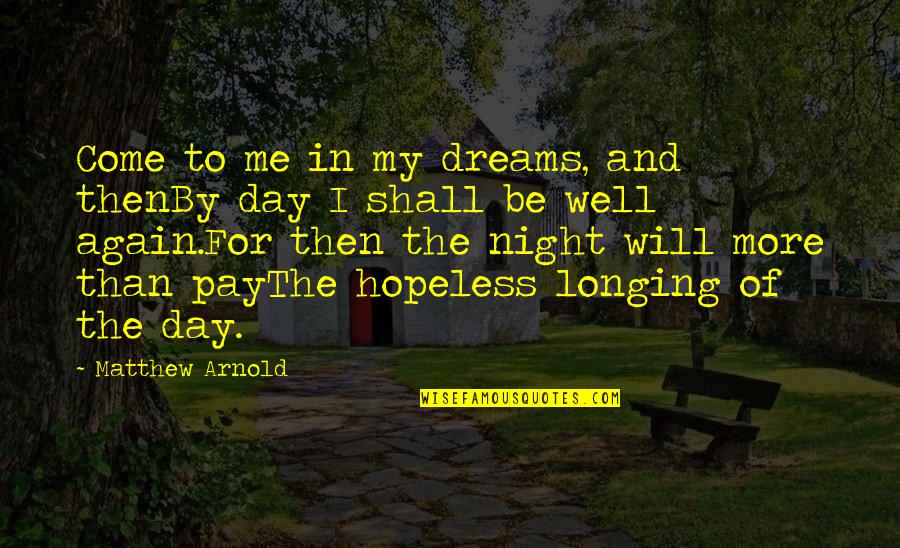 Come to me in my dreams, and then
By day I shall be well again.
For then the night will more than pay
The hopeless longing of the day. —
Matthew Arnold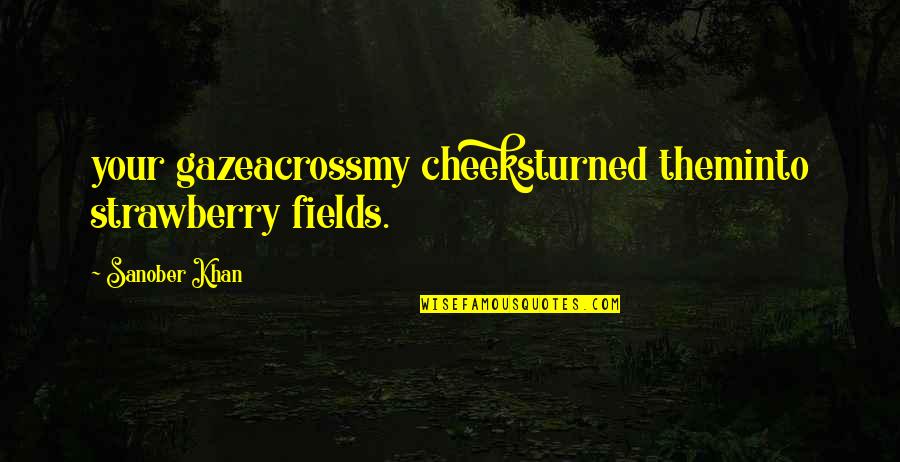 your gaze
across
my cheeks
turned them
into
strawberry fields. —
Sanober Khan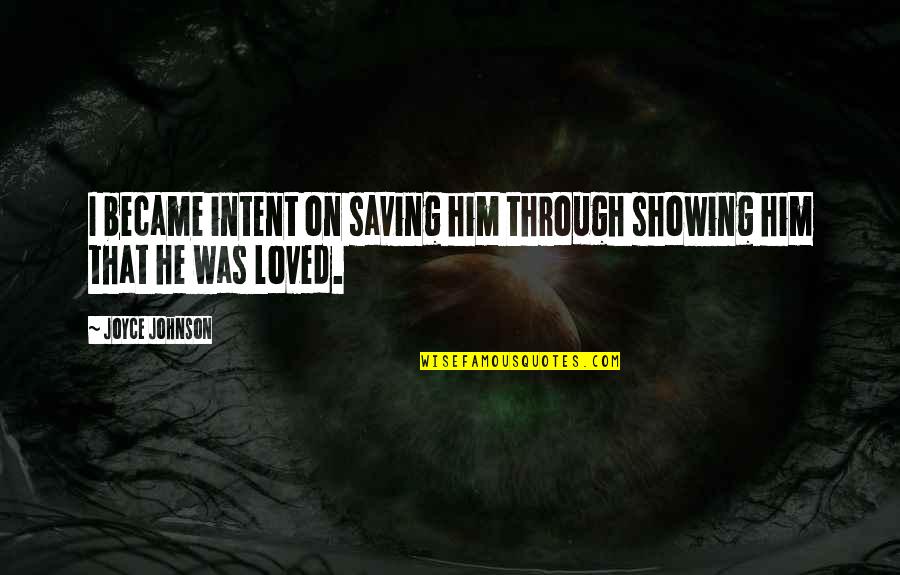 I became intent on saving him through showing him that he was loved. —
Joyce Johnson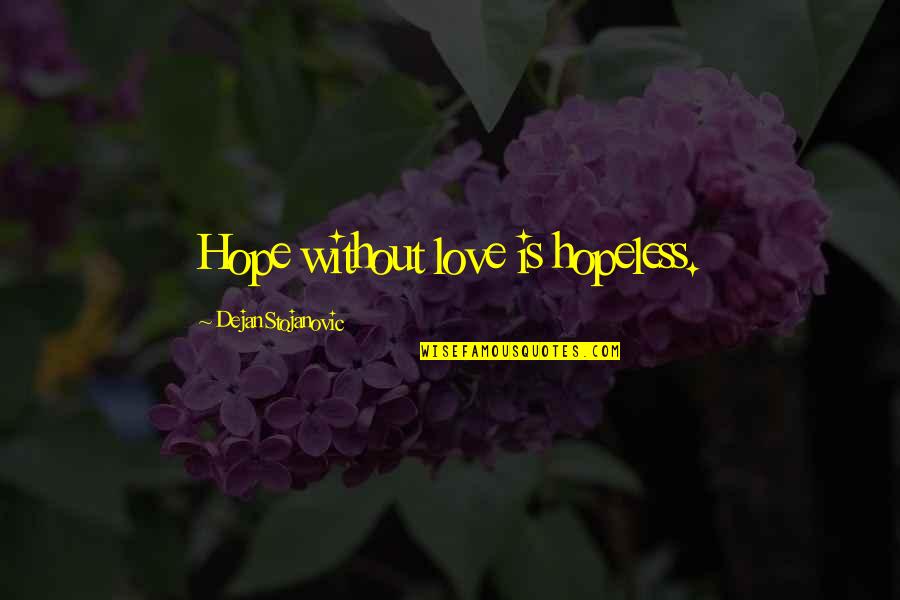 Hope without love is hopeless. —
Dejan Stojanovic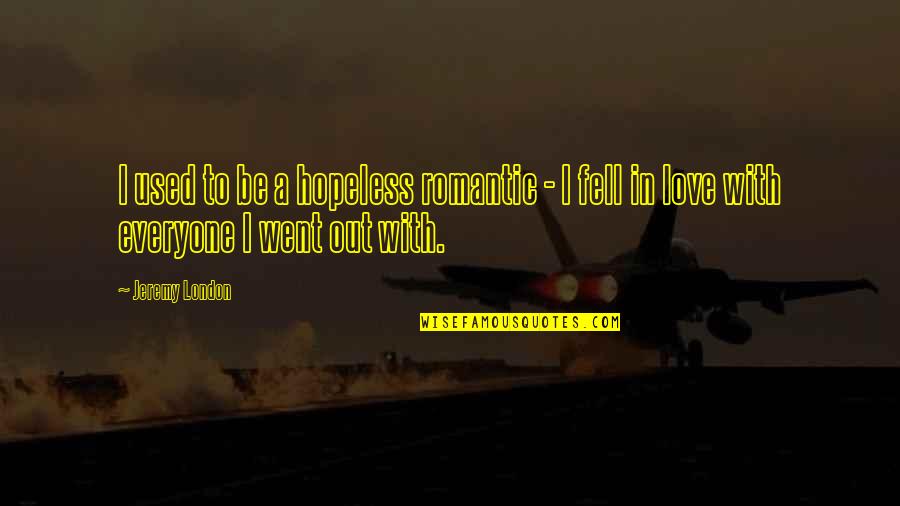 I used to be a hopeless romantic - I fell in love with everyone I went out with. —
Jeremy London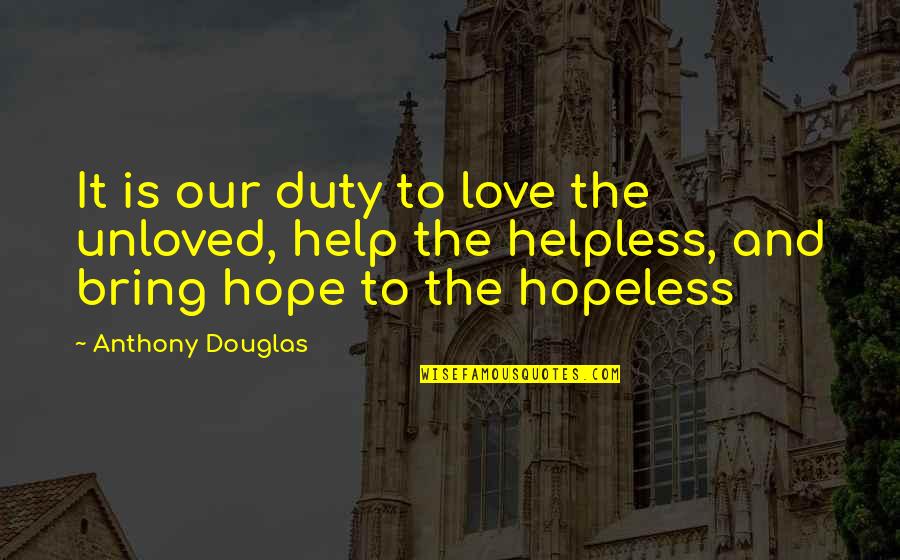 It is our duty to love the unloved, help the helpless, and bring hope to the hopeless —
Anthony Douglas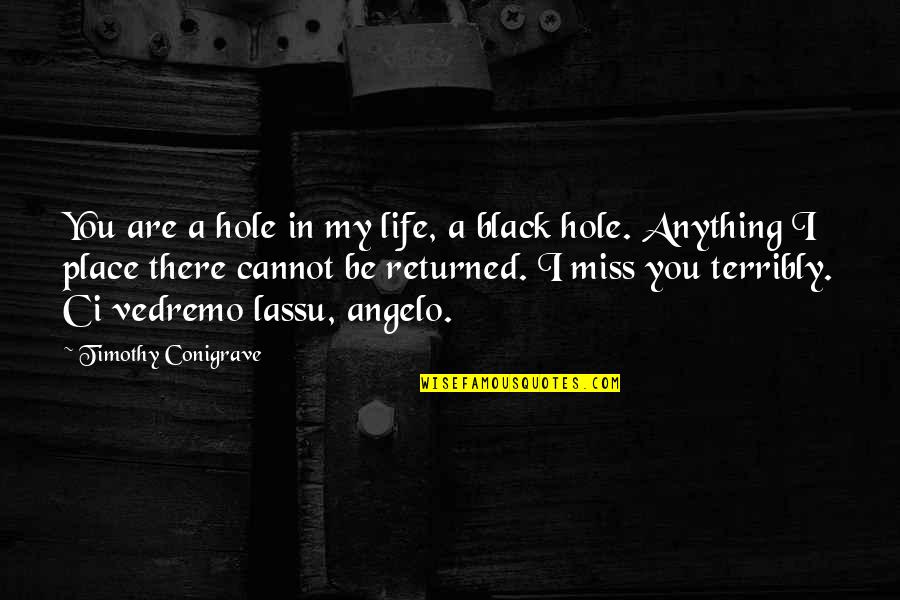 You are a hole in my life, a black hole. Anything I place there cannot be returned. I miss you terribly. Ci vedremo lassu, angelo. —
Timothy Conigrave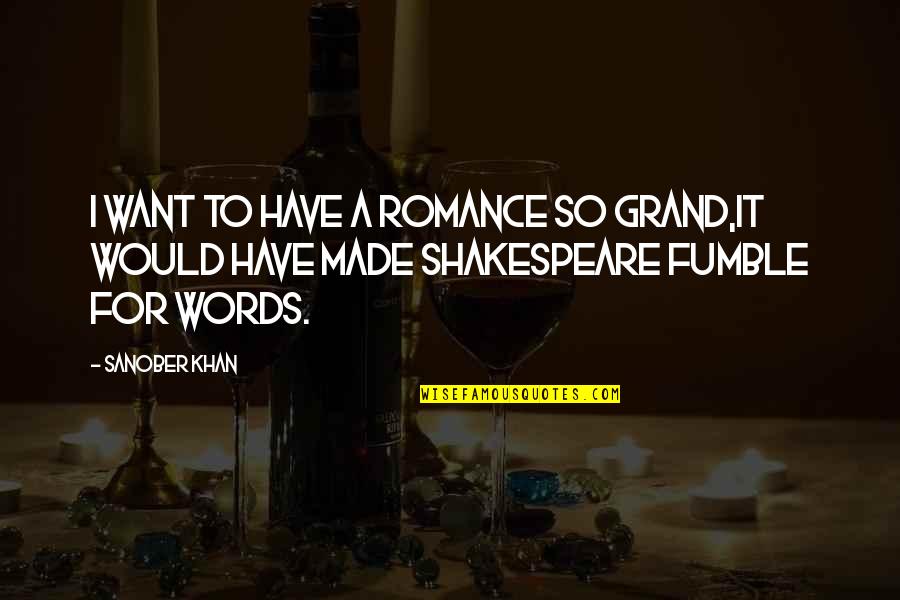 I want to have a romance so grand,
it would have made Shakespeare fumble for words. —
Sanober Khan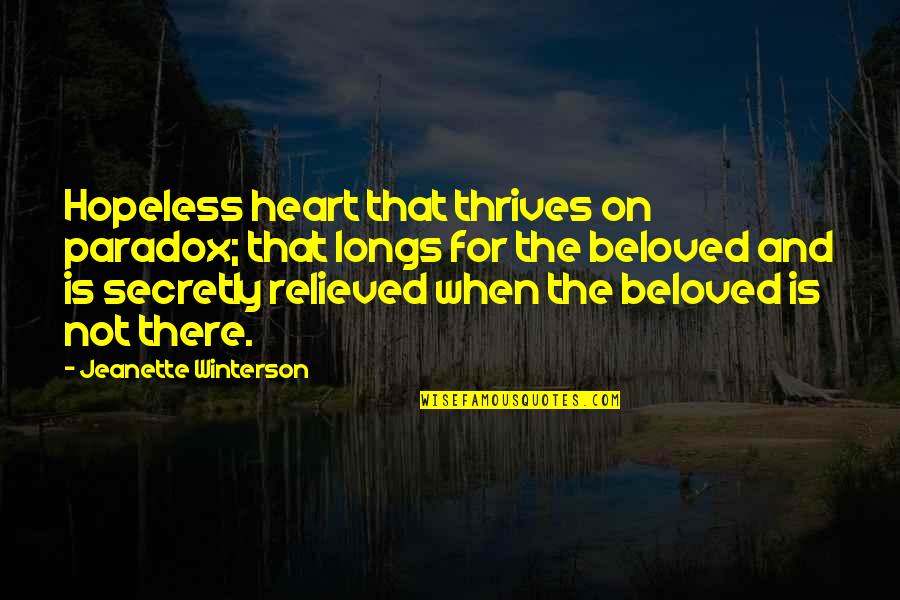 Hopeless heart that thrives on paradox; that longs for the beloved and is secretly relieved when the beloved is not there. —
Jeanette Winterson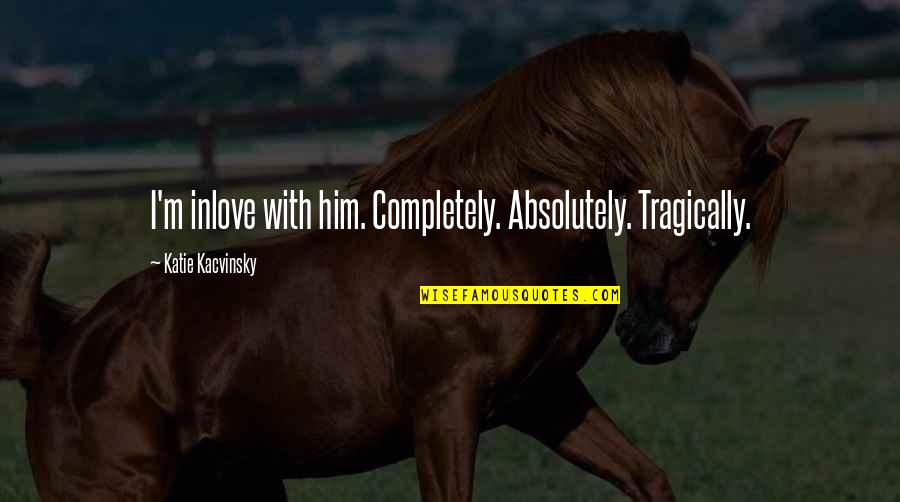 I'm inlove with him. Completely. Absolutely. Tragically. —
Katie Kacvinsky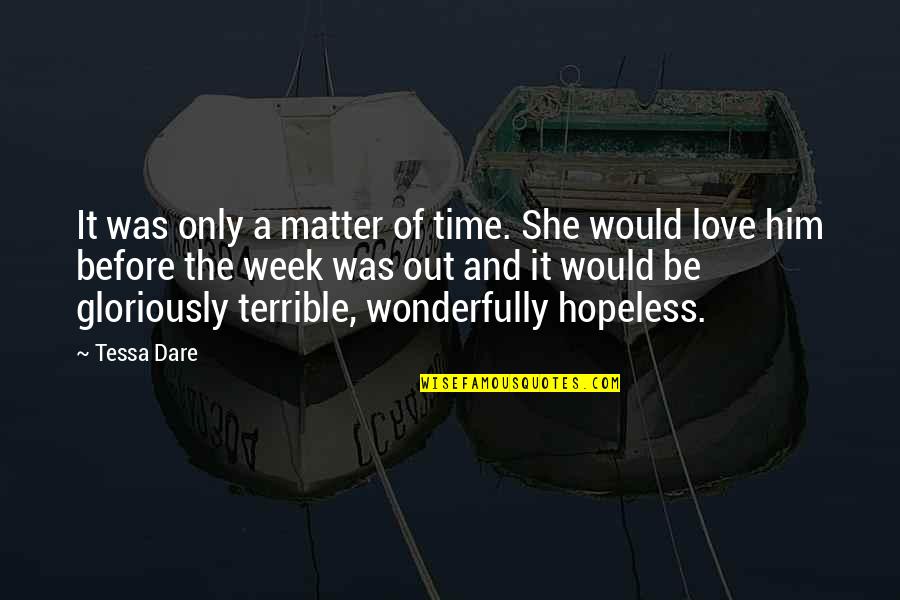 It was only a matter of time. She would love him before the week was out and it would be gloriously terrible, wonderfully hopeless. —
Tessa Dare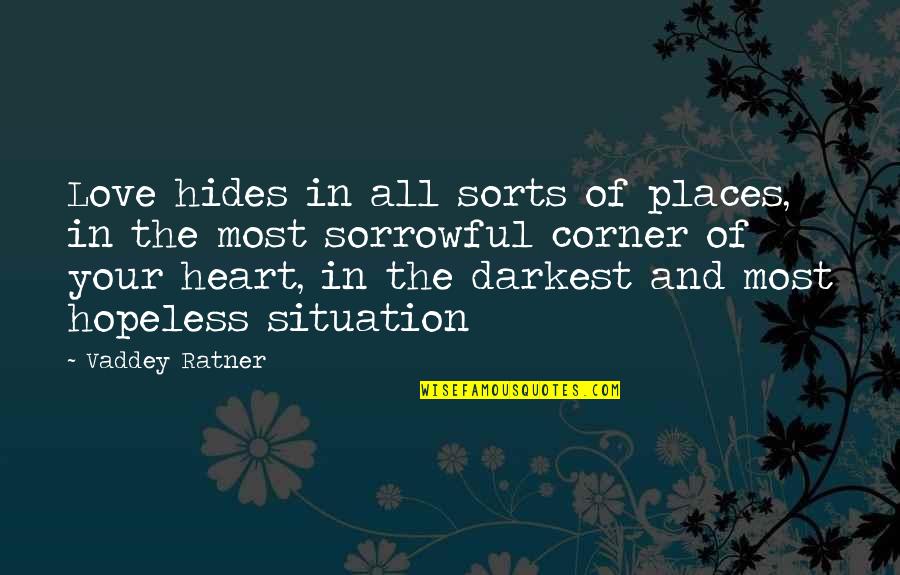 Love hides in all sorts of places, in the most sorrowful corner of your heart, in the darkest and most hopeless situation —
Vaddey Ratner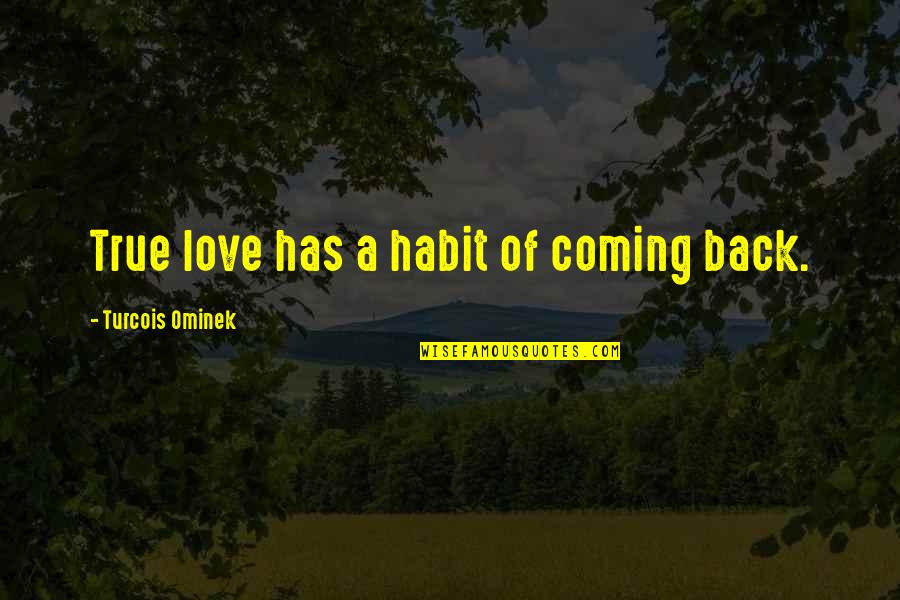 True love has a habit of coming back. —
Turcois Ominek