Ignatius Of Antioch Quotes
Top 31 wise famous quotes and sayings by Ignatius Of Antioch
Ignatius Of Antioch Famous Quotes & Sayings
Discover top inspirational quotes from Ignatius Of Antioch on Wise Famous Quotes.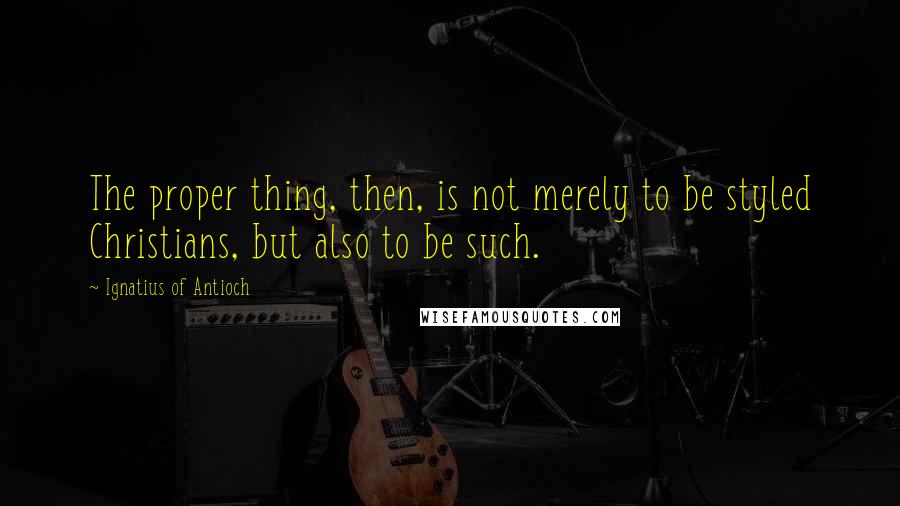 The proper thing, then, is not merely to be styled Christians, but also to be such.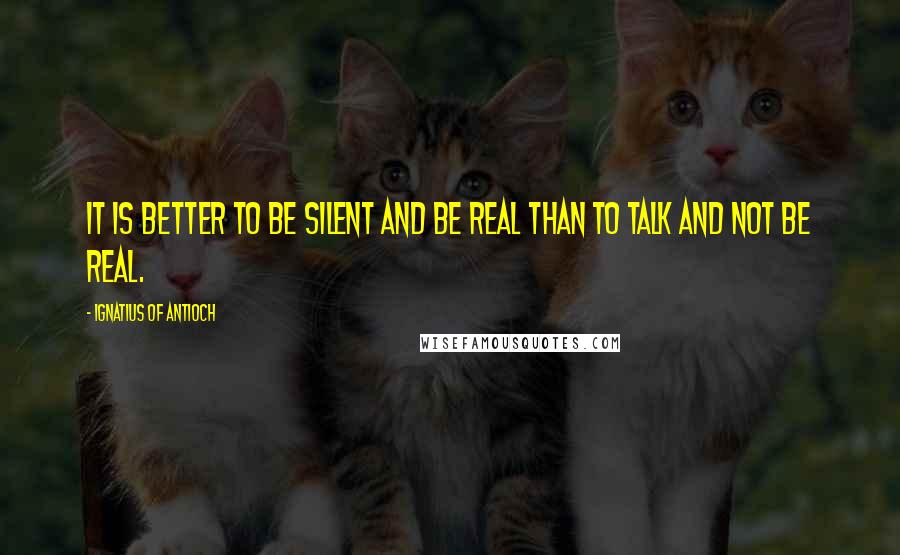 It is better to be silent and be real than to talk and not be real.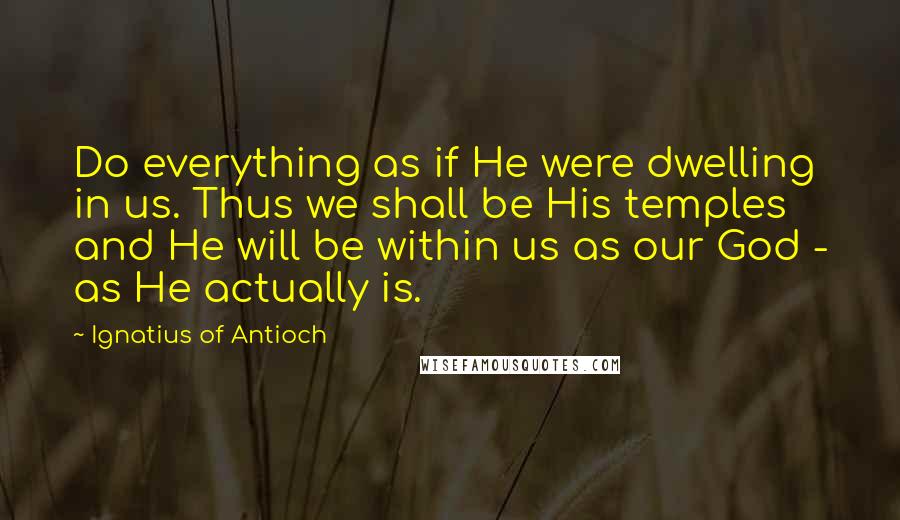 Do everything as if He were dwelling in us. Thus we shall be His temples and He will be within us as our God - as He actually is.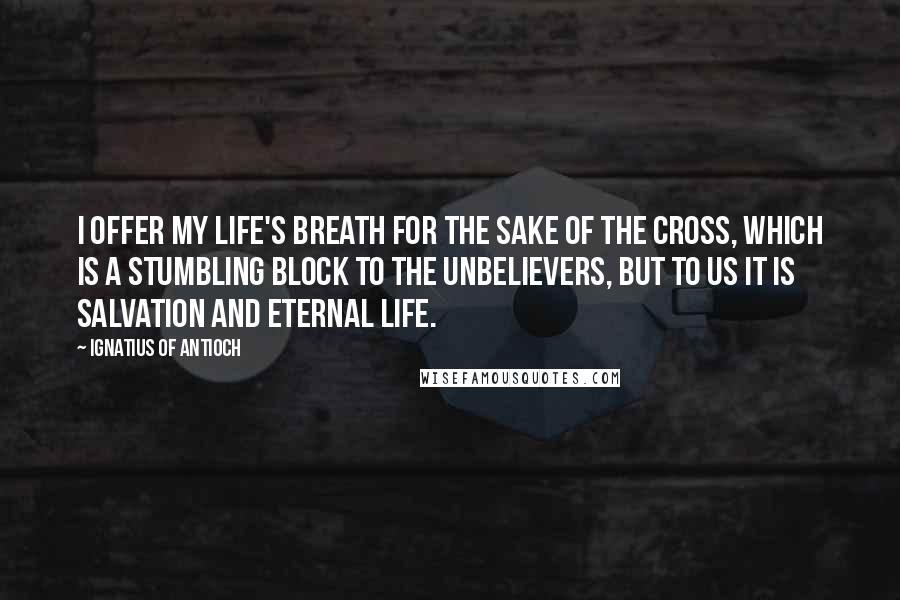 I offer my life's breath for the sake of the Cross, which is a stumbling block to the unbelievers, but to us it is salvation and eternal life.
Our task is not one of producing persuasive propaganda; Christianity shows its greatness when it is hated by the world.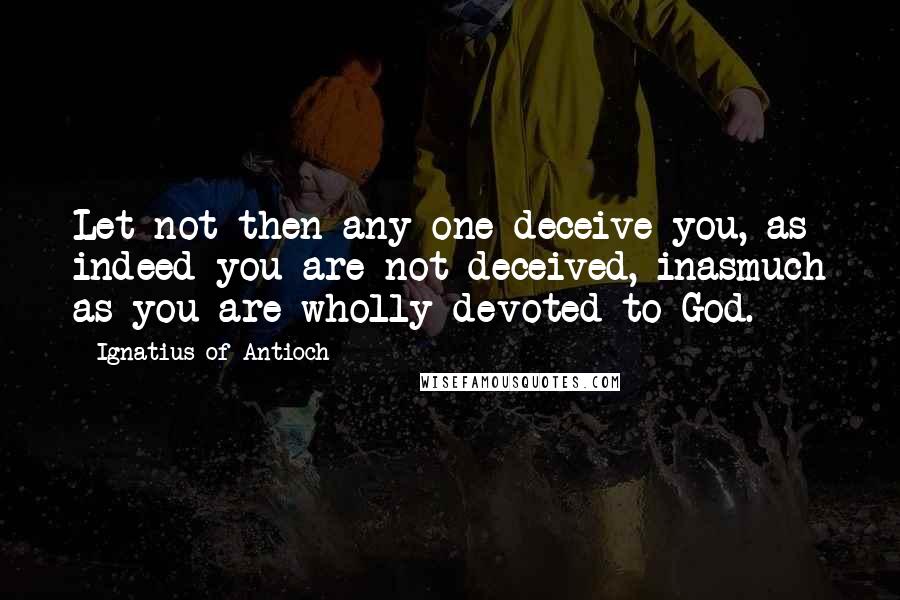 Let not then any one deceive you, as indeed you are not deceived, inasmuch as you are wholly devoted to God.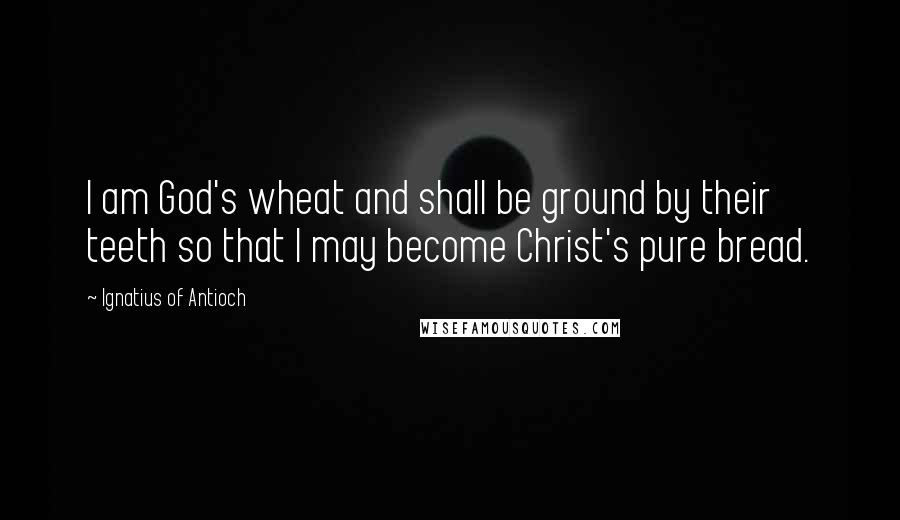 I am God's wheat and shall be ground by their teeth so that I may become Christ's pure bread.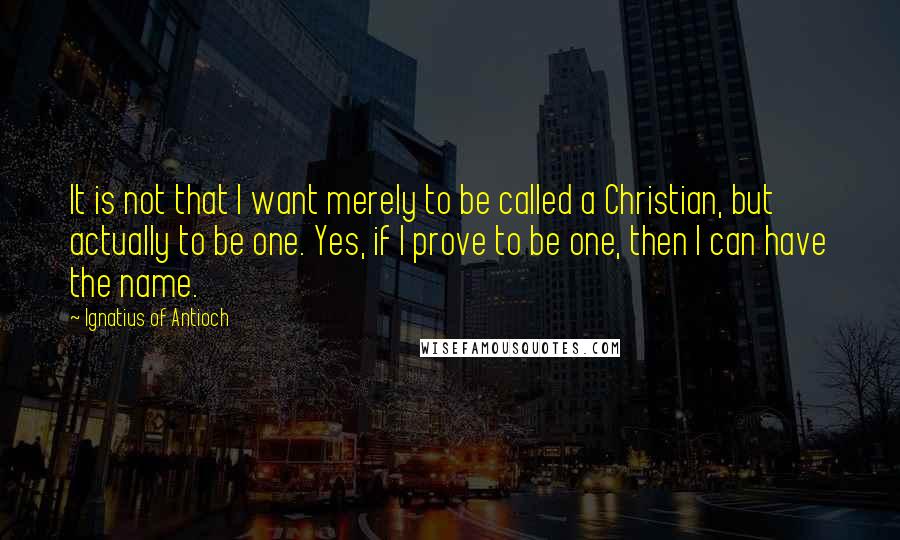 It is not that I want merely to be called a Christian, but actually to be one. Yes, if I prove to be one, then I can have the name.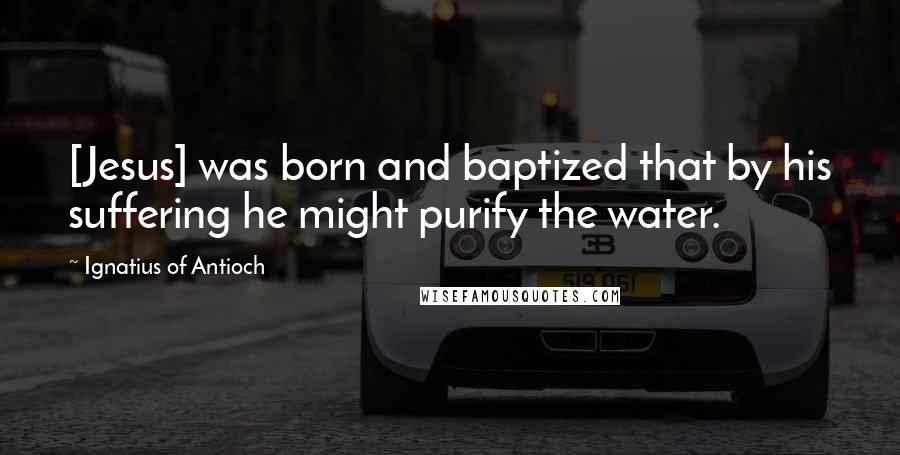 [Jesus] was born and baptized that by his suffering he might purify the water.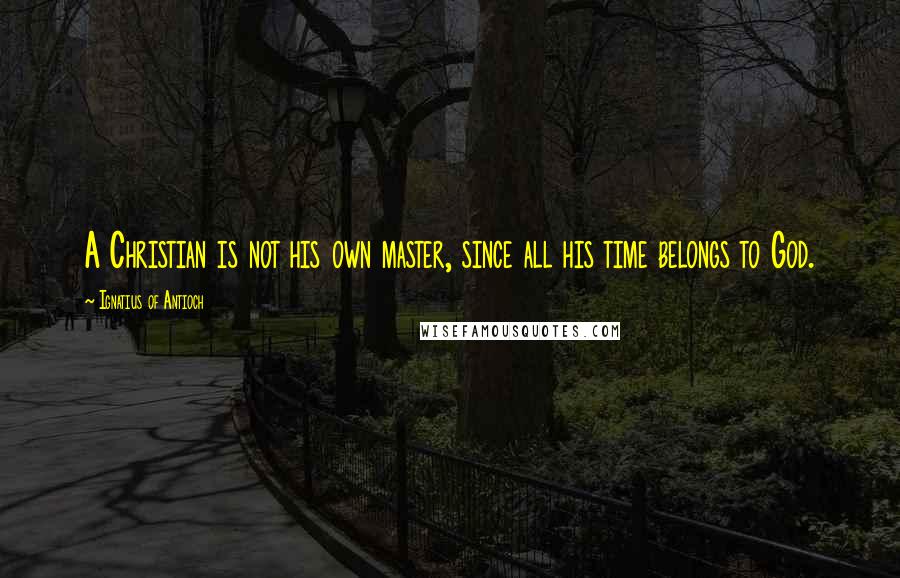 A Christian is not his own master, since all his time belongs to God.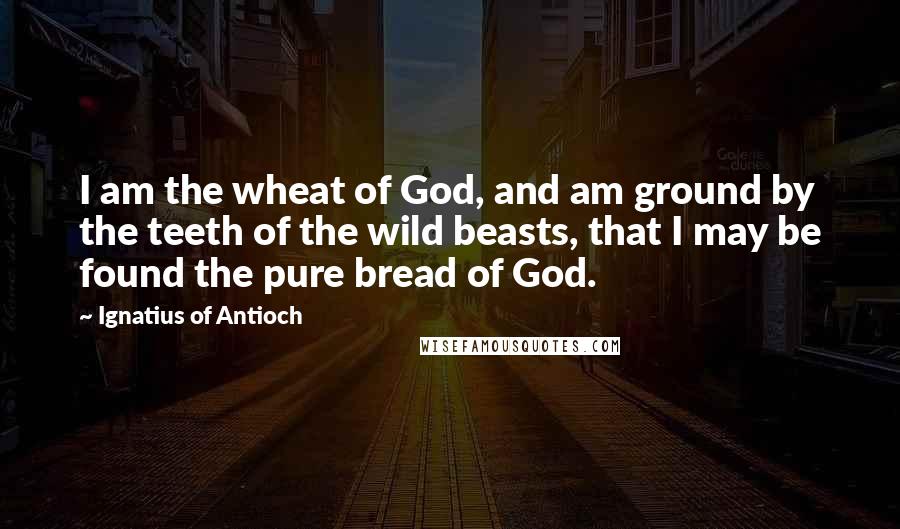 I am the wheat of God, and am ground by the teeth of the wild beasts, that I may be found the pure bread of God.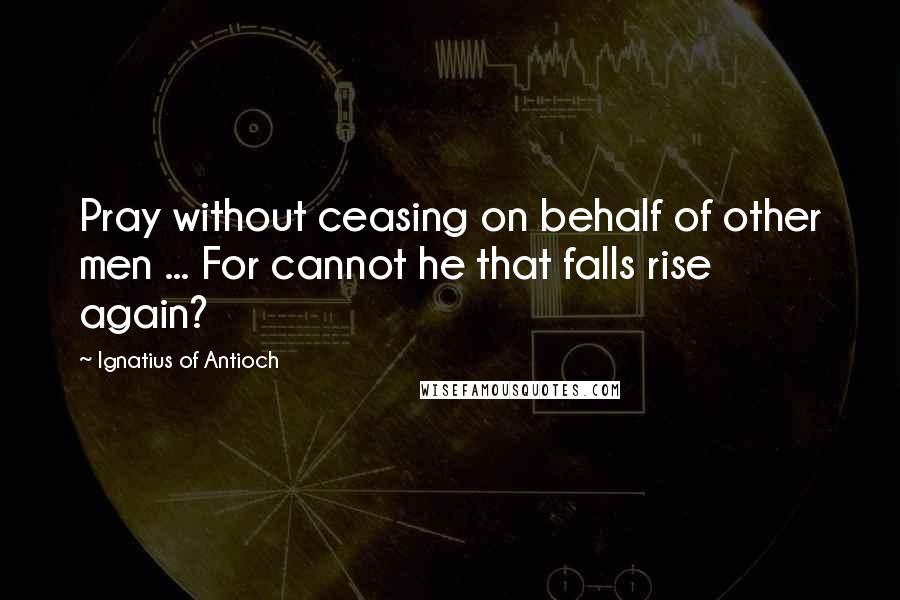 Pray without ceasing on behalf of other men ... For cannot he that falls rise again?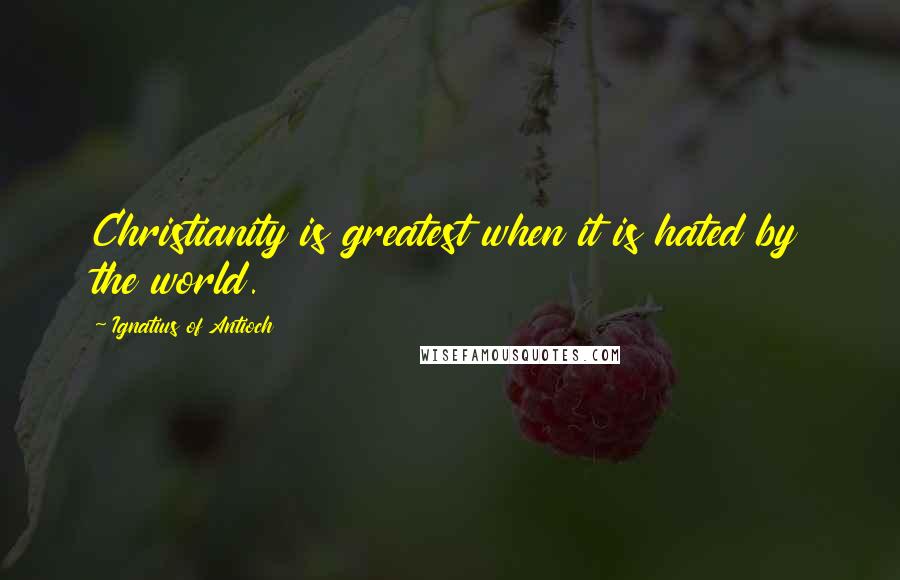 Christianity is greatest when it is hated by the world.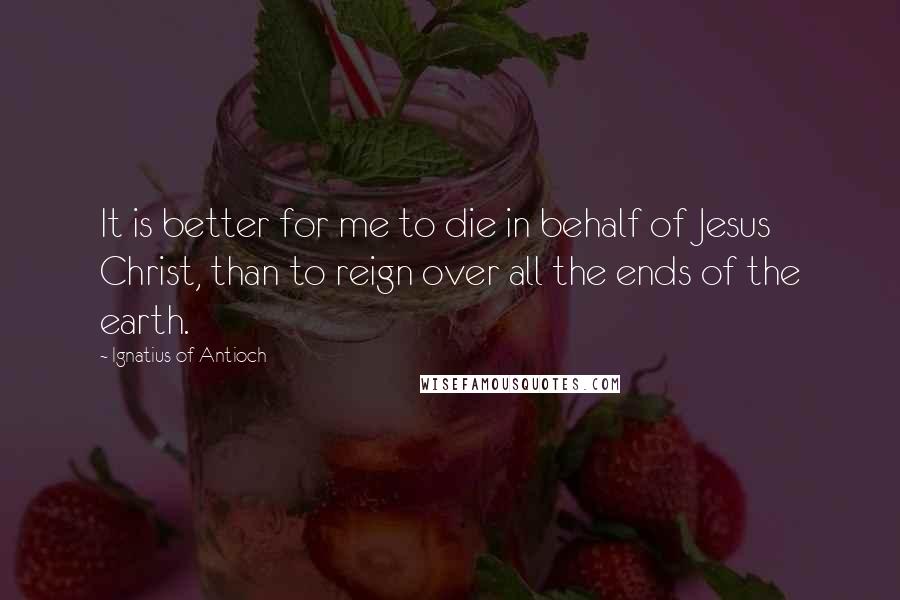 It is better for me to die in behalf of Jesus Christ, than to reign over all the ends of the earth.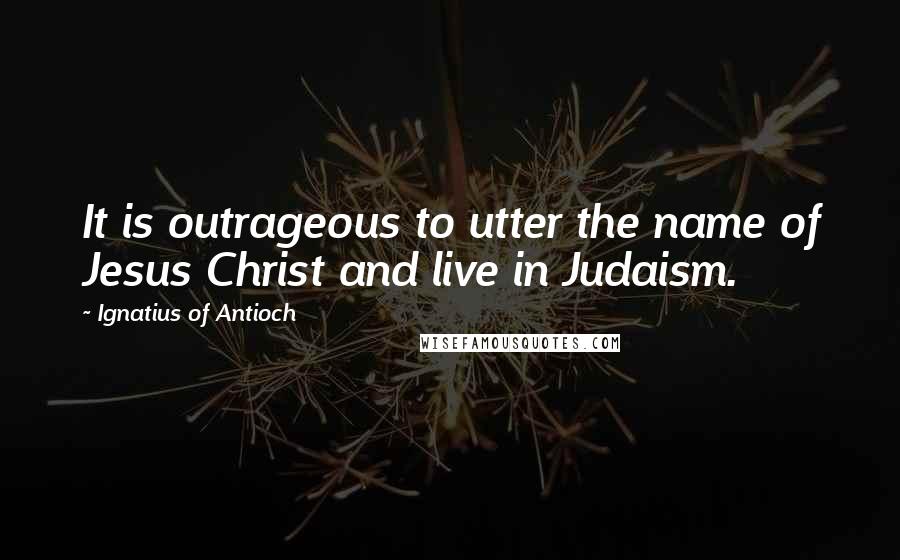 It is outrageous to utter the name of Jesus Christ and live in Judaism.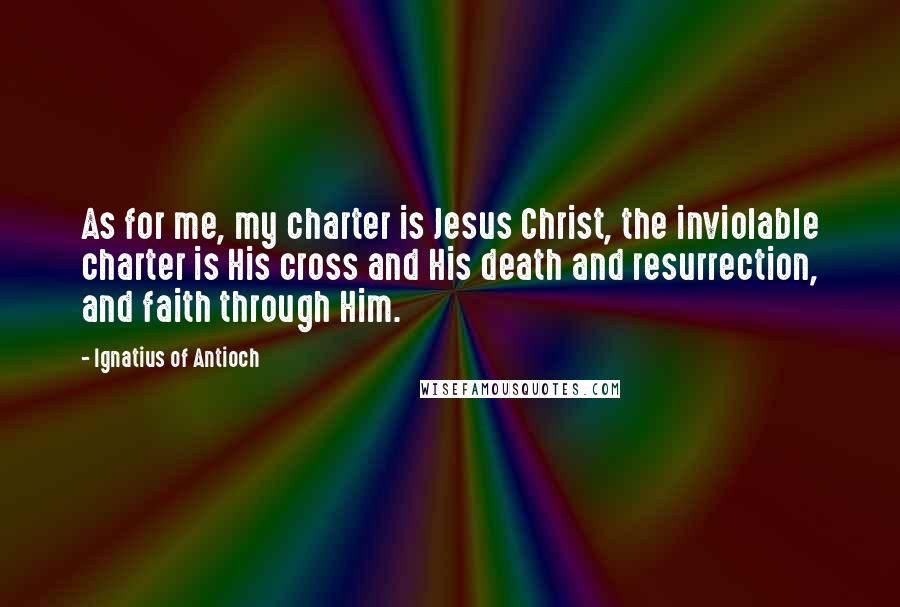 As for me, my charter is Jesus Christ, the inviolable charter is His cross and His death and resurrection, and faith through Him.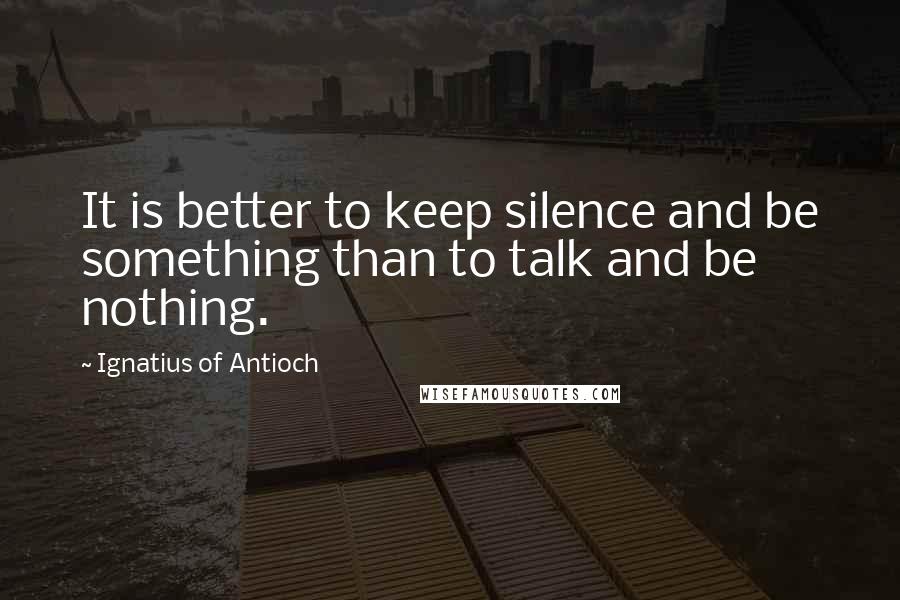 It is better to keep silence and be something than to talk and be nothing.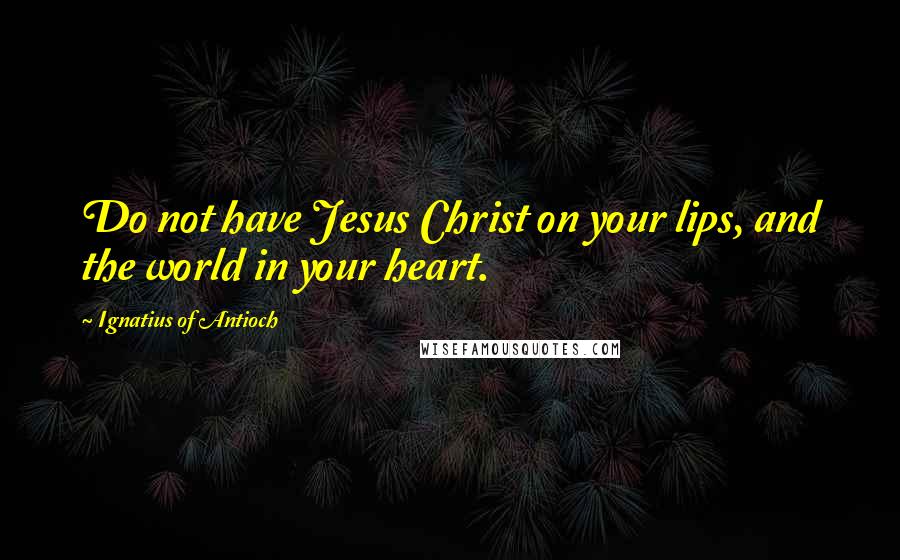 Do not have Jesus Christ on your lips, and the world in your heart.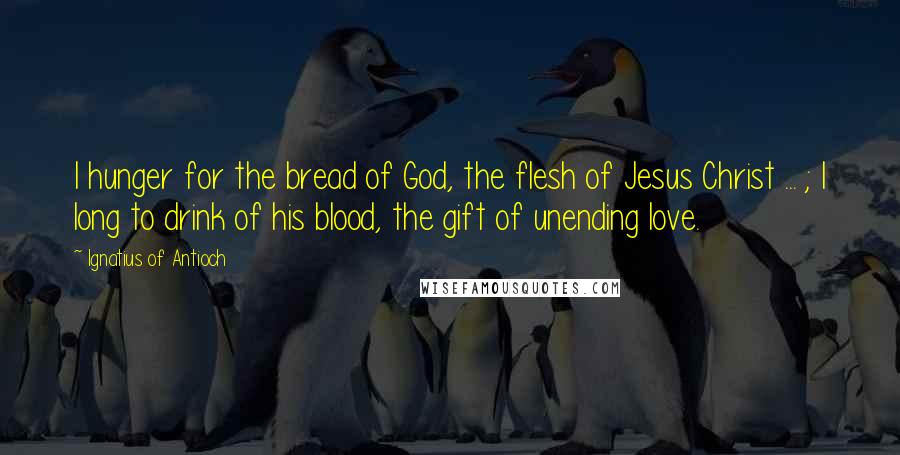 I hunger for the bread of God, the flesh of Jesus Christ ... ; I long to drink of his blood, the gift of unending love.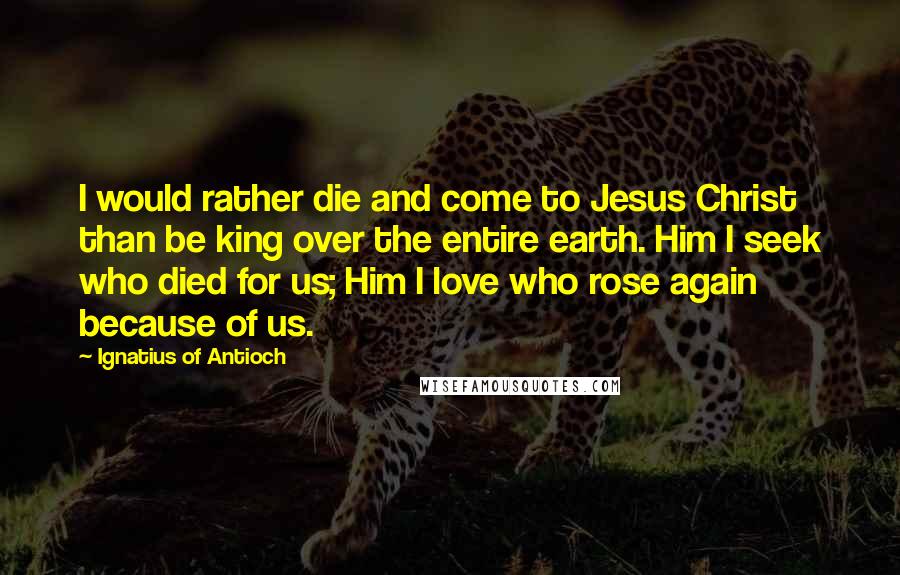 I would rather die and come to Jesus Christ than be king over the entire earth. Him I seek who died for us; Him I love who rose again because of us.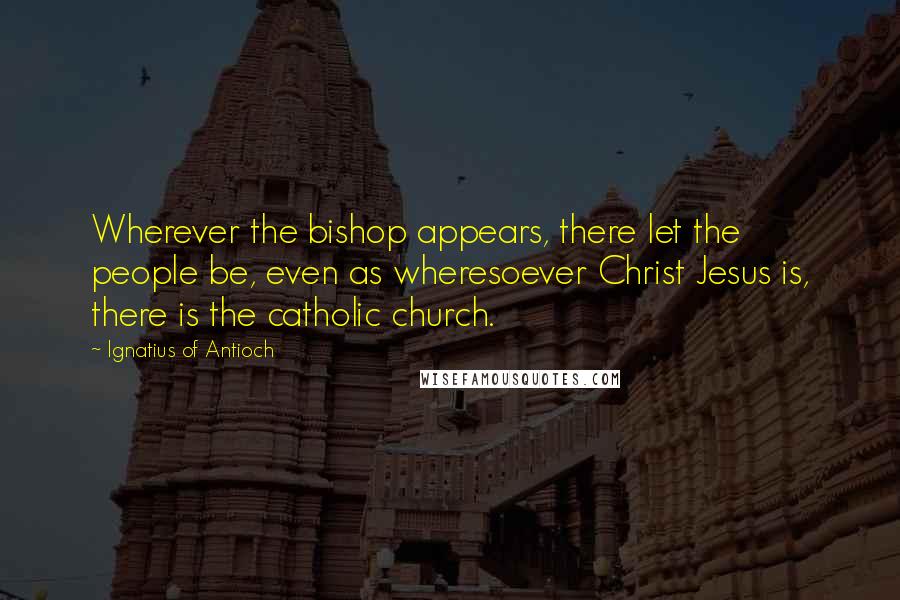 Wherever the bishop appears, there let the people be, even as wheresoever Christ Jesus is, there is the catholic church.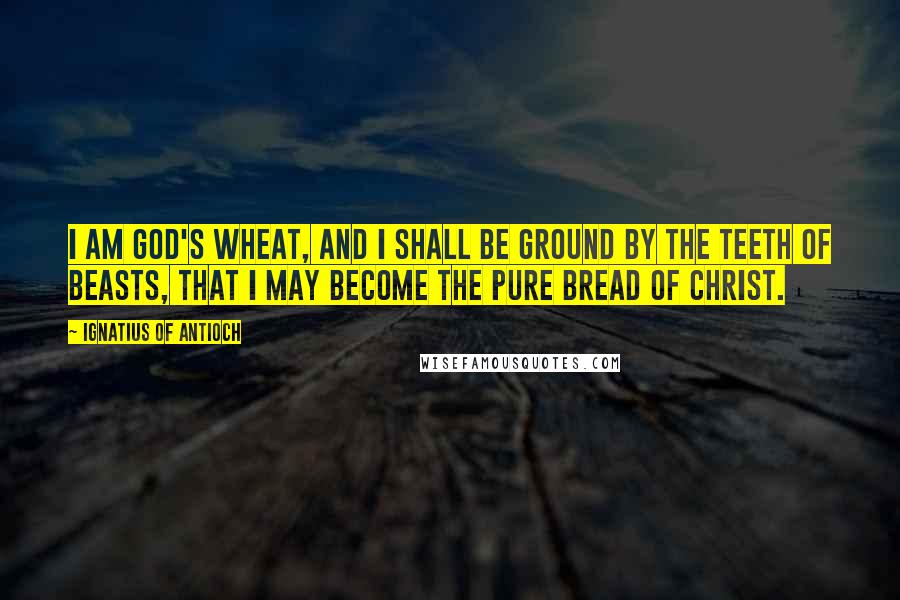 I am God's wheat, and I shall be ground by the teeth of beasts, that I may become the pure bread of Christ.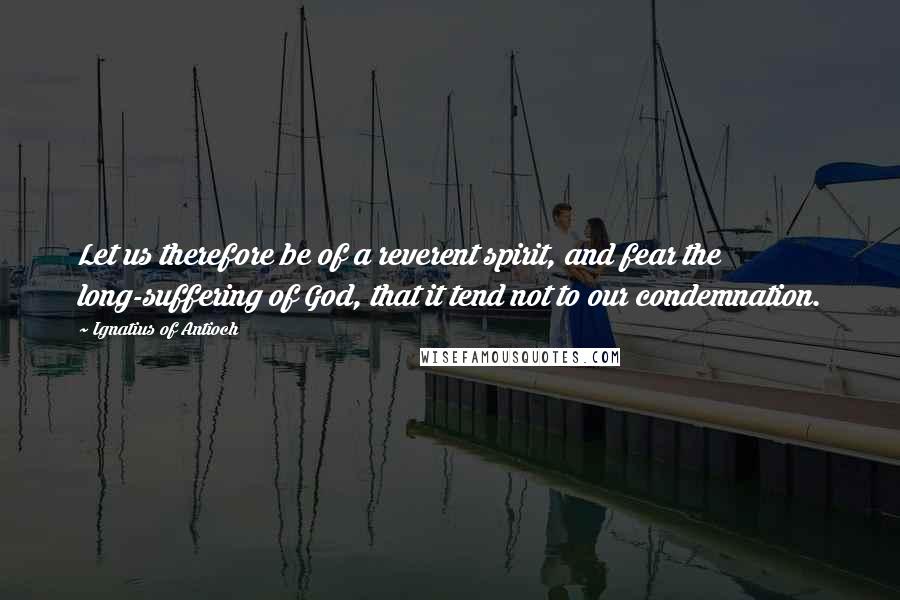 Let us therefore be of a reverent spirit, and fear the long-suffering of God, that it tend not to our condemnation.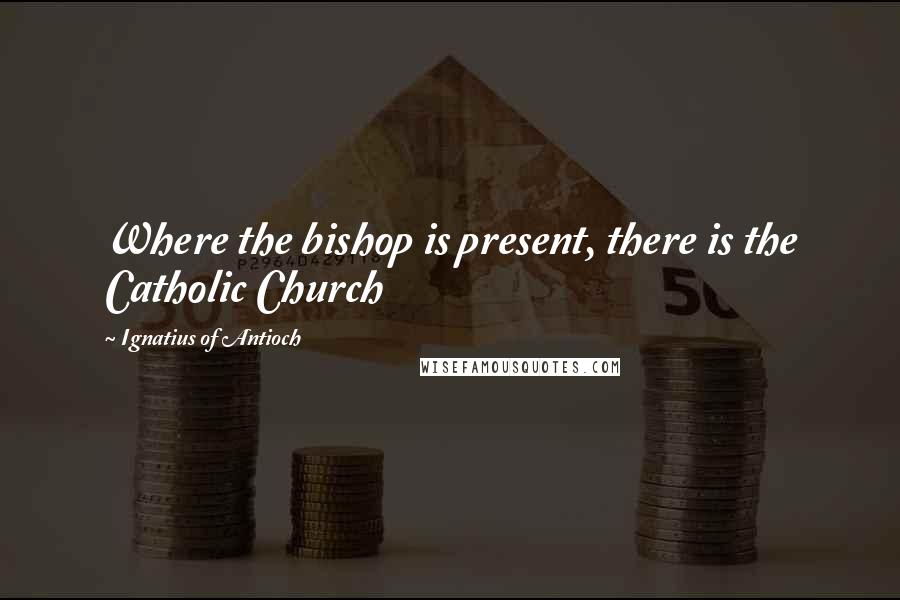 Where the bishop is present, there is the Catholic Church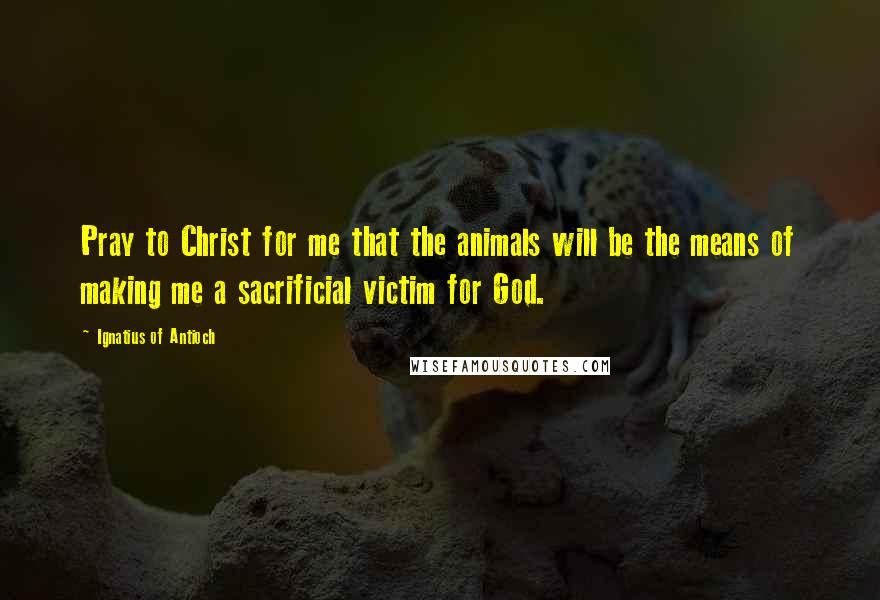 Pray to Christ for me that the animals will be the means of making me a sacrificial victim for God.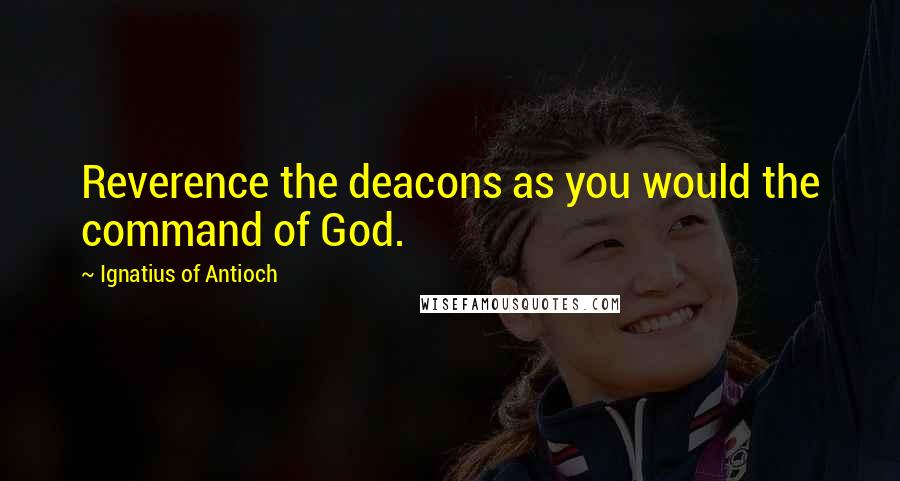 Reverence the deacons as you would the command of God.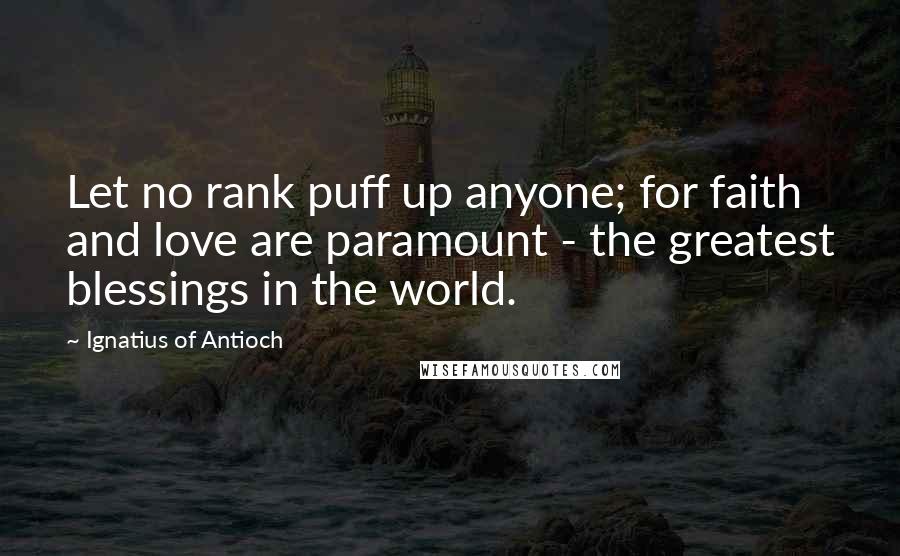 Let no rank puff up anyone; for faith and love are paramount - the greatest blessings in the world.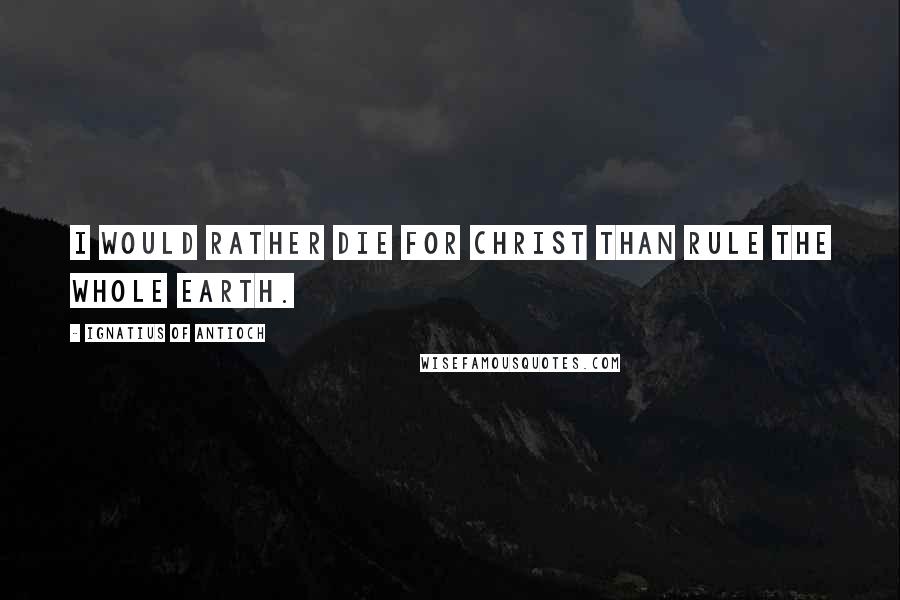 I would rather die for Christ than rule the whole earth.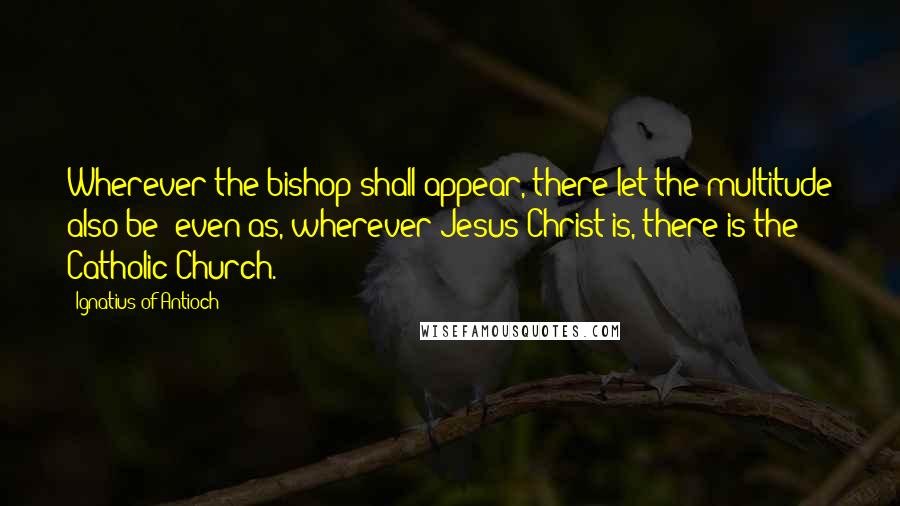 Wherever the bishop shall appear, there let the multitude also be; even as, wherever Jesus Christ is, there is the Catholic Church.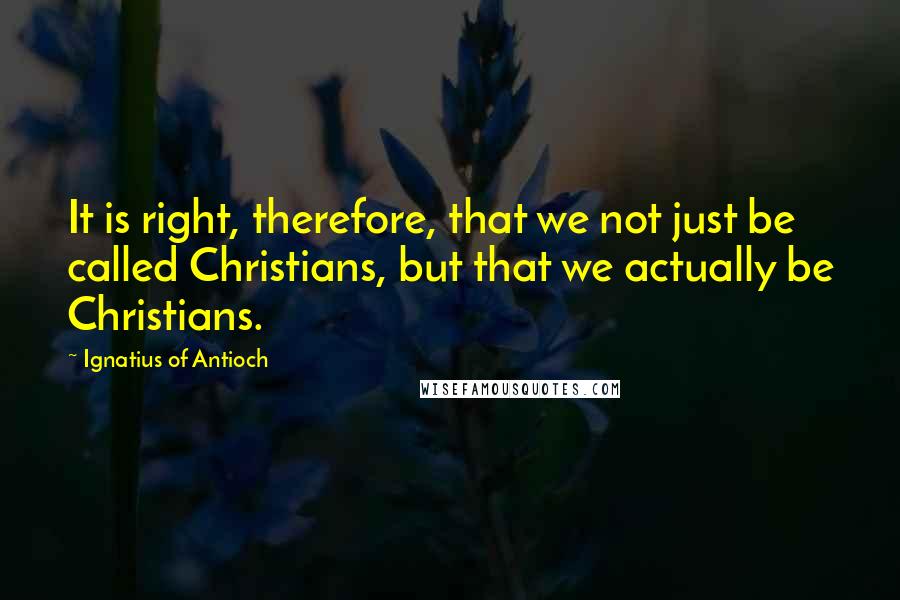 It is right, therefore, that we not just be called Christians, but that we actually be Christians.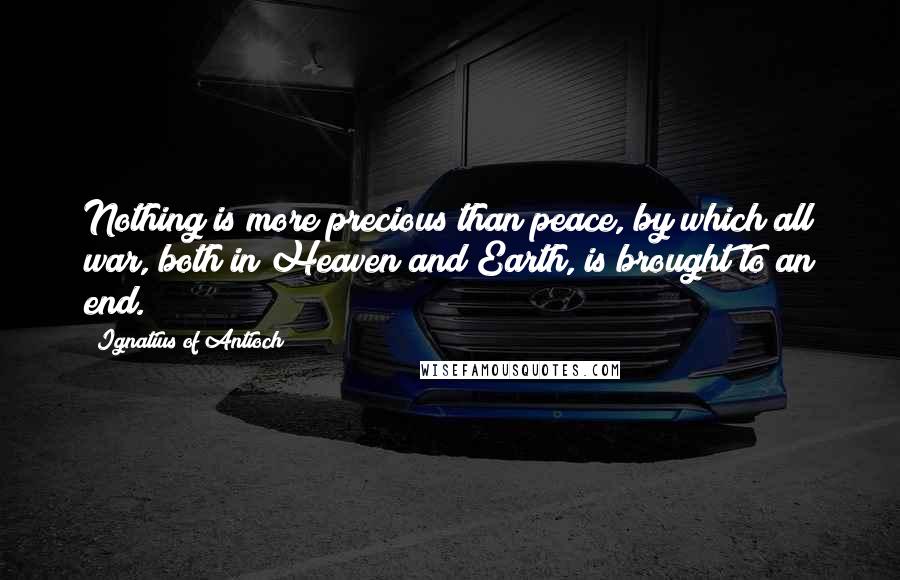 Nothing is more precious than peace, by which all war, both in Heaven and Earth, is brought to an end.