Hope And Optimism Quotes
Collection of top 40 famous quotes about Hope And Optimism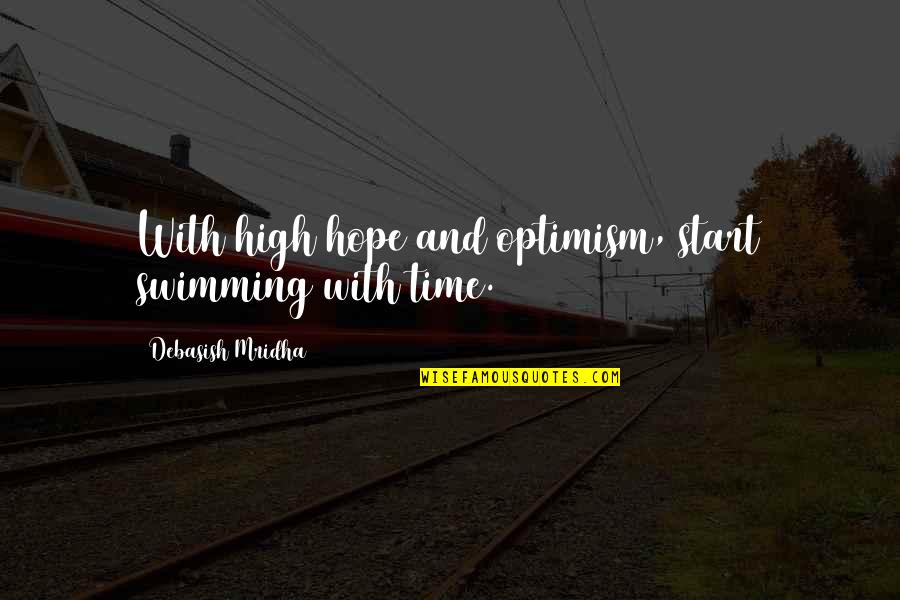 With high hope and optimism, start swimming with time.
—
Debasish Mridha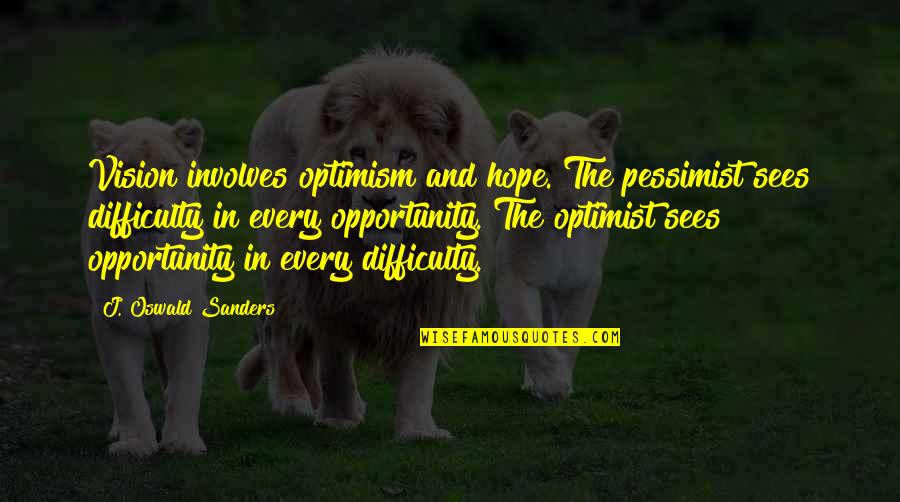 Vision involves optimism and hope. The pessimist sees difficulty in every opportunity. The optimist sees opportunity in every difficulty.
—
J. Oswald Sanders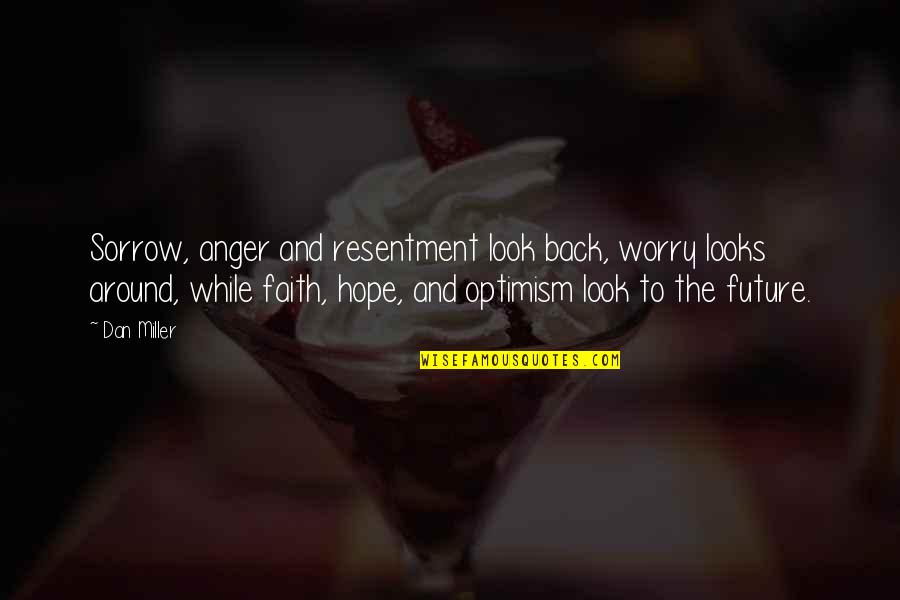 Sorrow, anger and resentment look back, worry looks around, while faith, hope, and optimism look to the future.
—
Dan Miller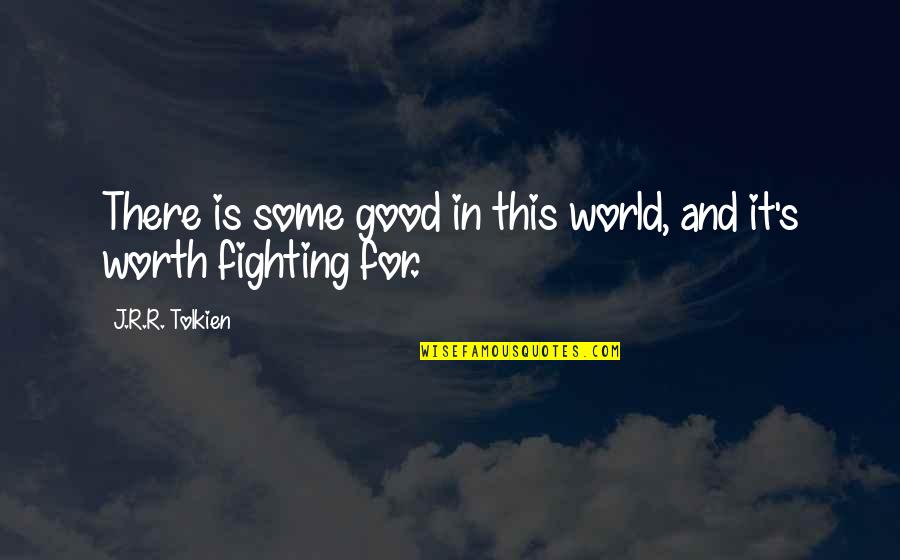 There is some good in this world, and it's worth fighting for.
—
J.R.R. Tolkien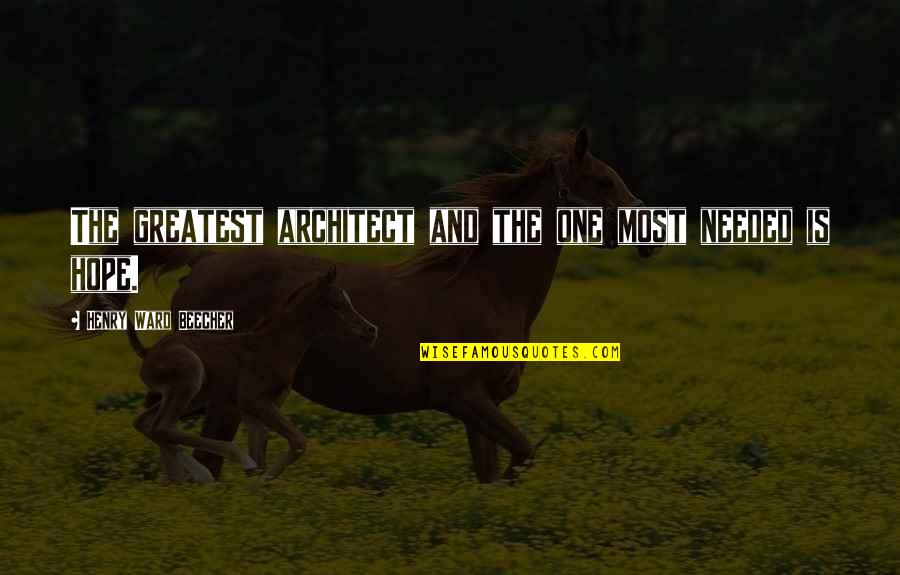 The greatest architect and the one most needed is hope.
—
Henry Ward Beecher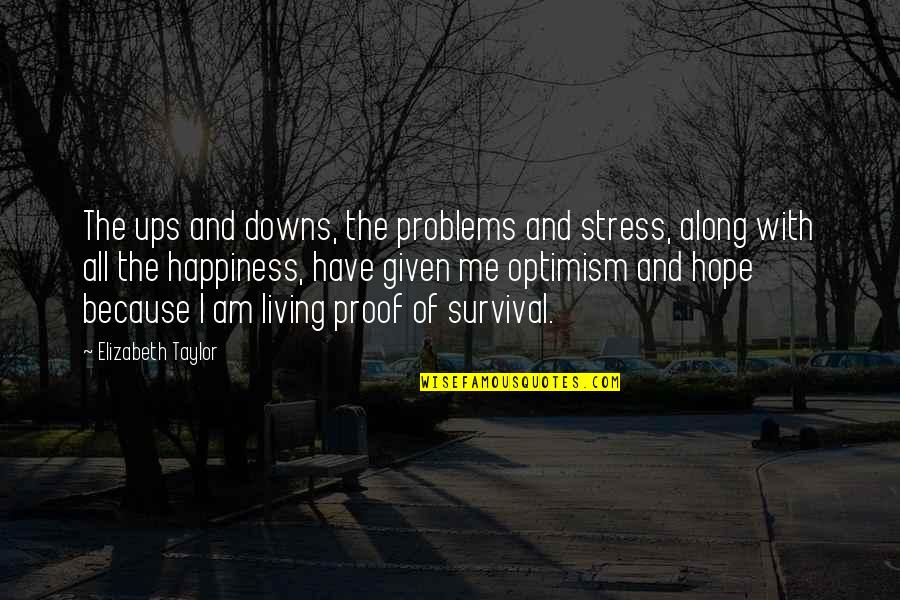 The ups and downs, the problems and stress, along with all the happiness, have given me optimism and hope because I am living proof of survival.
—
Elizabeth Taylor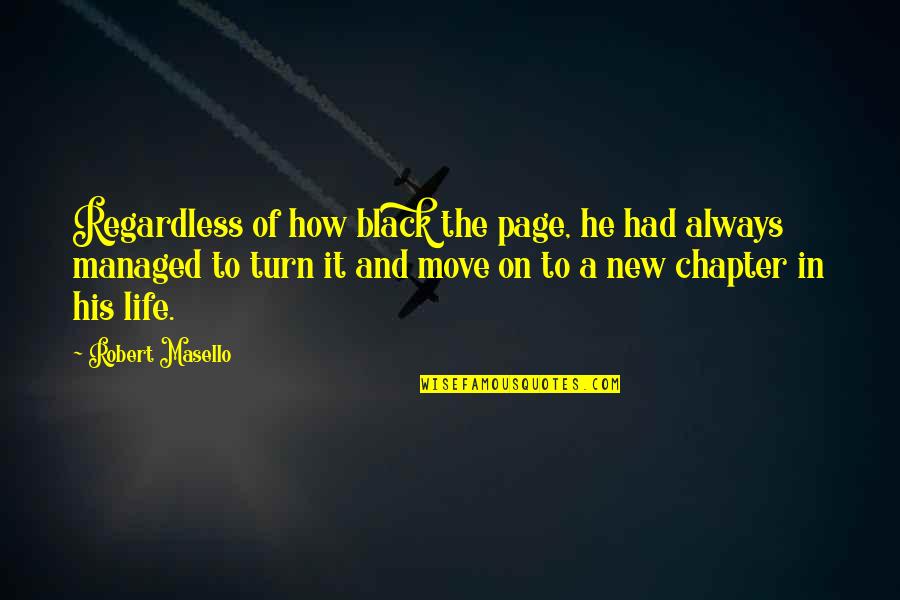 Regardless of how black the page, he had always managed to turn it and move on to a new chapter in his life.
—
Robert Masello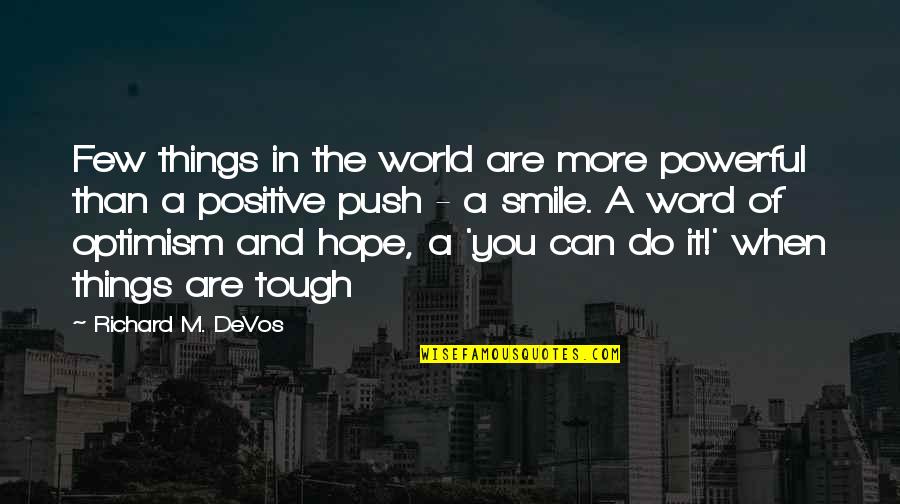 Few things in the world are more powerful than a positive push - a smile. A word of optimism and hope, a 'you can do it!' when things are tough
—
Richard M. DeVos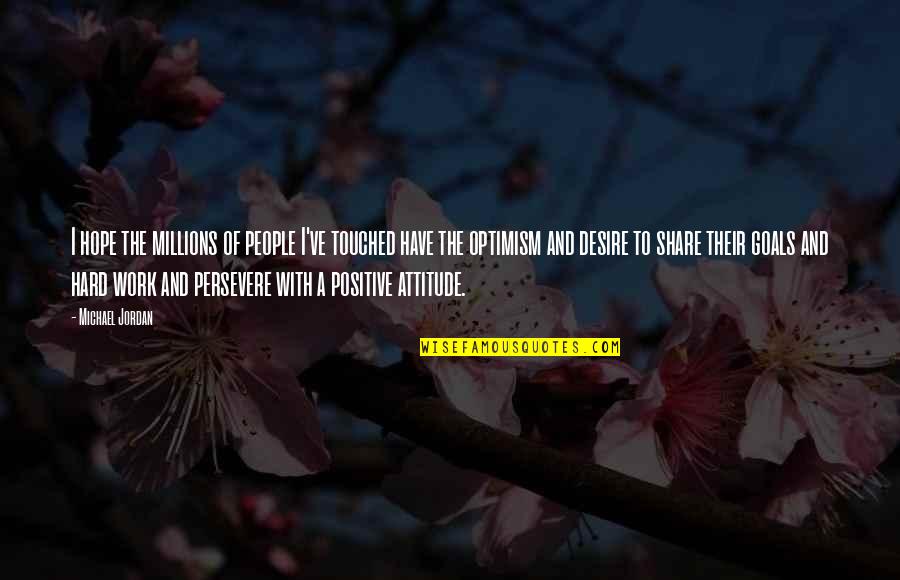 I hope the millions of people I've touched have the optimism and desire to share their goals and hard work and persevere with a positive attitude.
—
Michael Jordan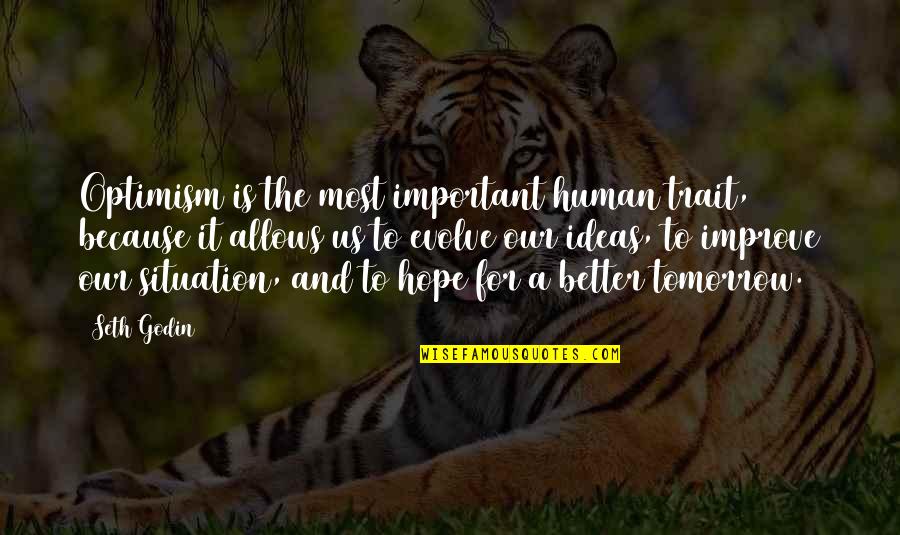 Optimism is the most important human trait, because it allows us to evolve our ideas, to improve our situation, and to hope for a better tomorrow.
—
Seth Godin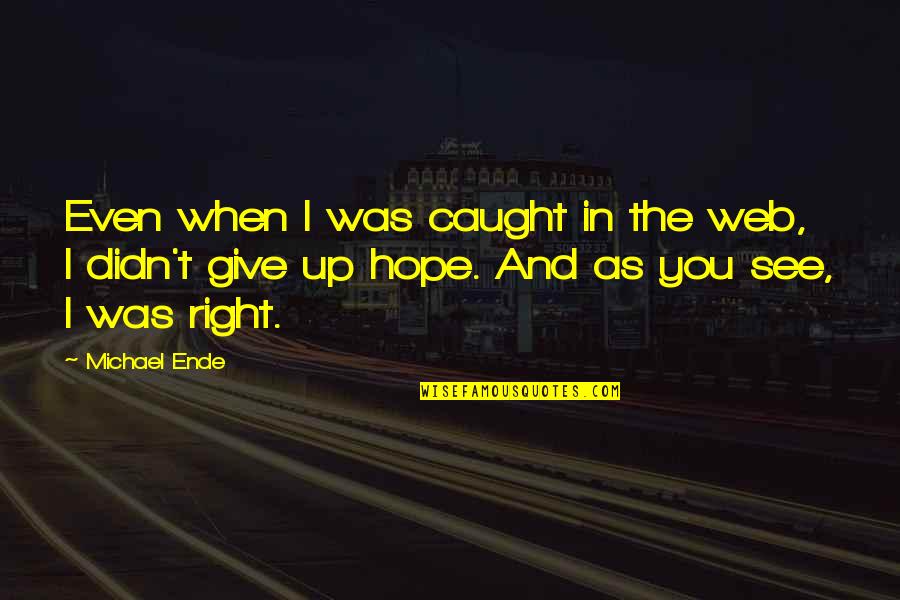 Even when I was caught in the web, I didn't give up hope. And as you see, I was right.
—
Michael Ende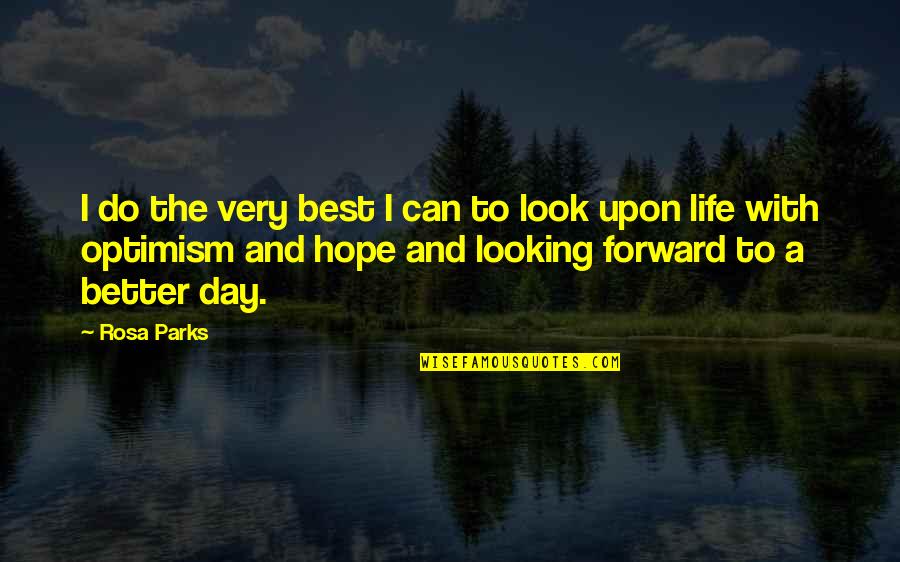 I do the very best I can to look upon life with optimism and hope and looking forward to a better day.
—
Rosa Parks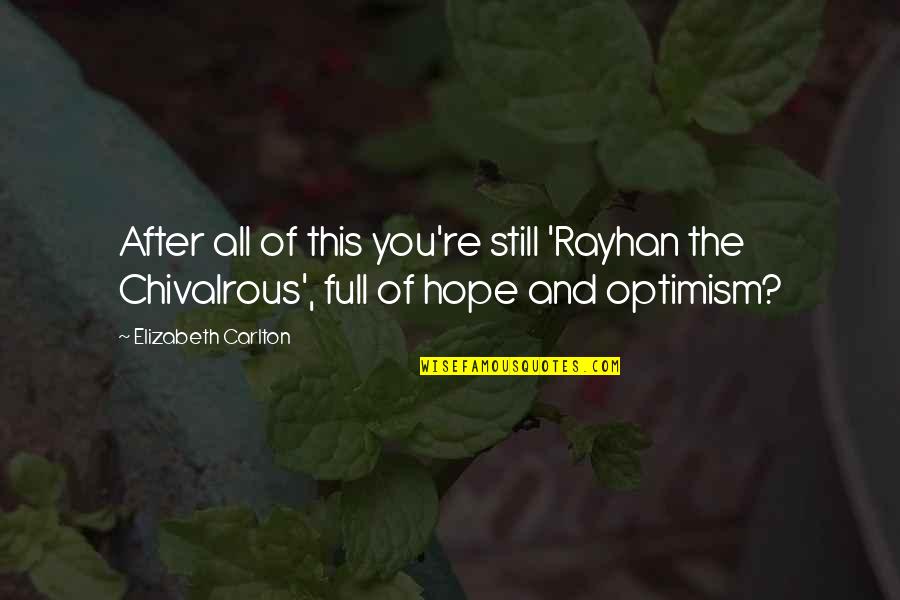 After all of this you're still 'Rayhan the Chivalrous', full of
hope and optimism
? —
Elizabeth Carlton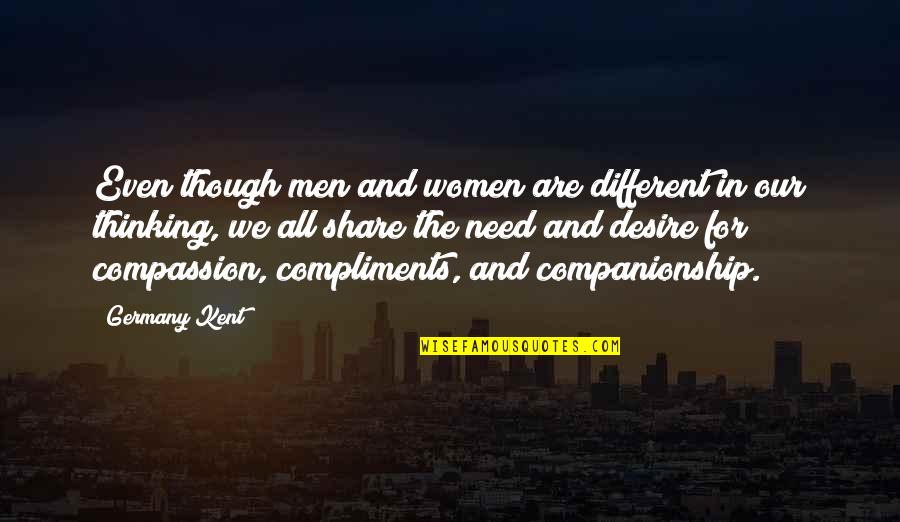 Even though men and women are different in our thinking, we all share the need and desire for compassion, compliments, and companionship. —
Germany Kent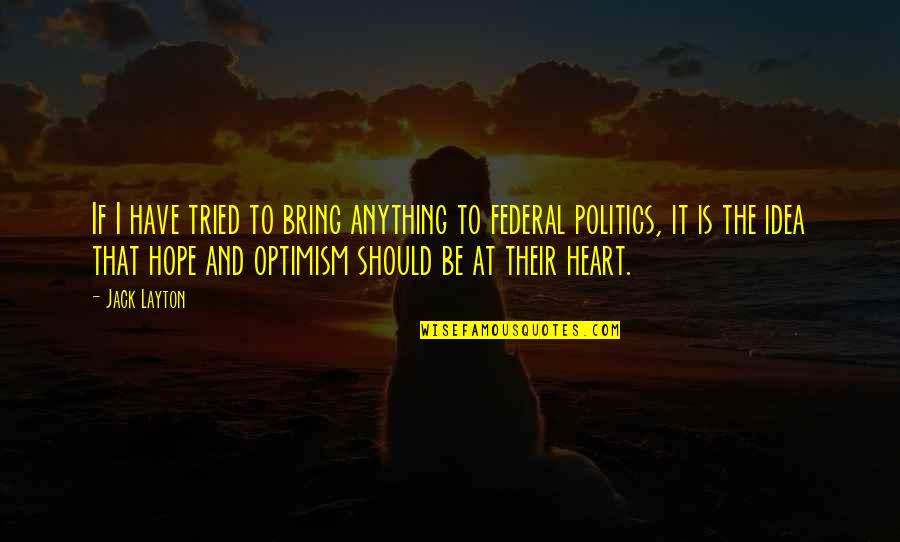 If I have tried to bring anything to federal politics, it is the idea that
hope and optimism
should be at their heart. —
Jack Layton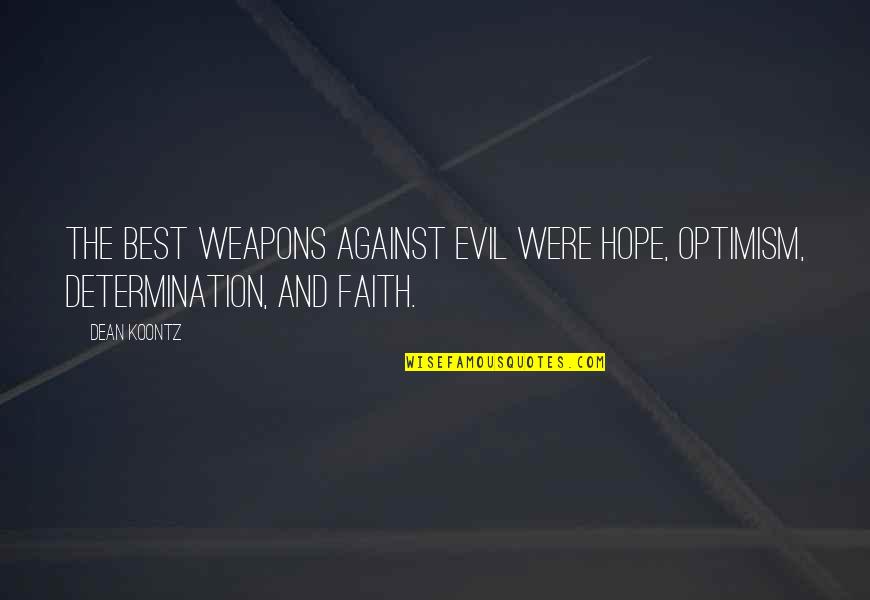 The best weapons against evil were hope, optimism, determination, and faith. —
Dean Koontz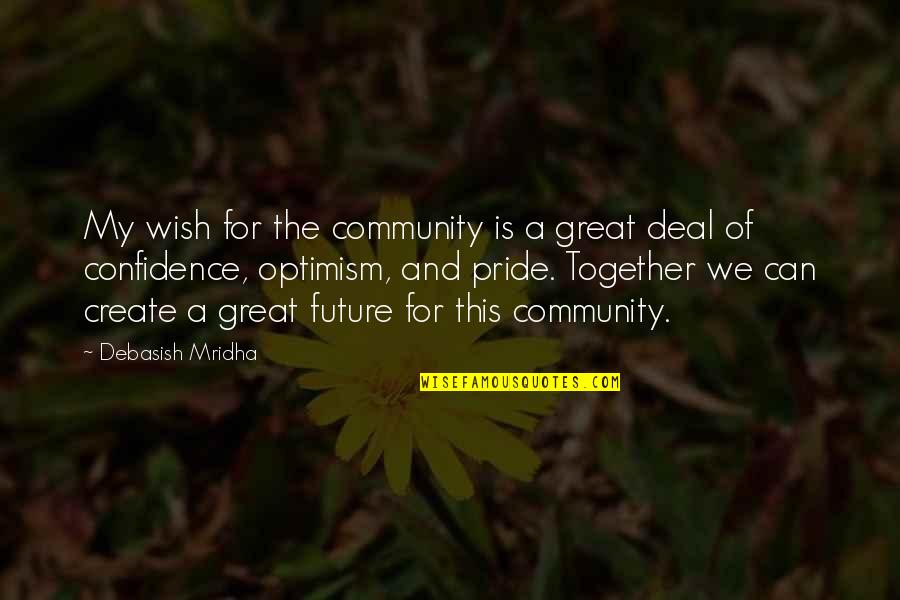 My wish for the community is a great deal of confidence, optimism, and pride. Together we can create a great future for this community. —
Debasish Mridha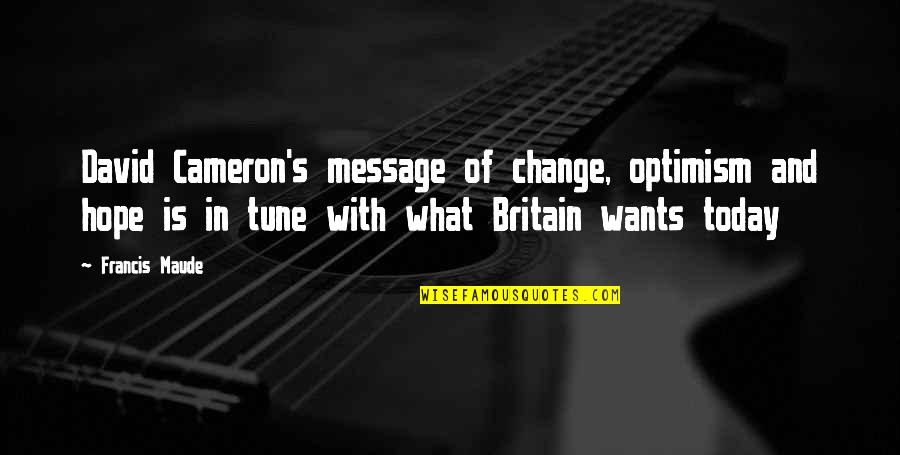 David Cameron's message of change, optimism and hope is in tune with what Britain wants today —
Francis Maude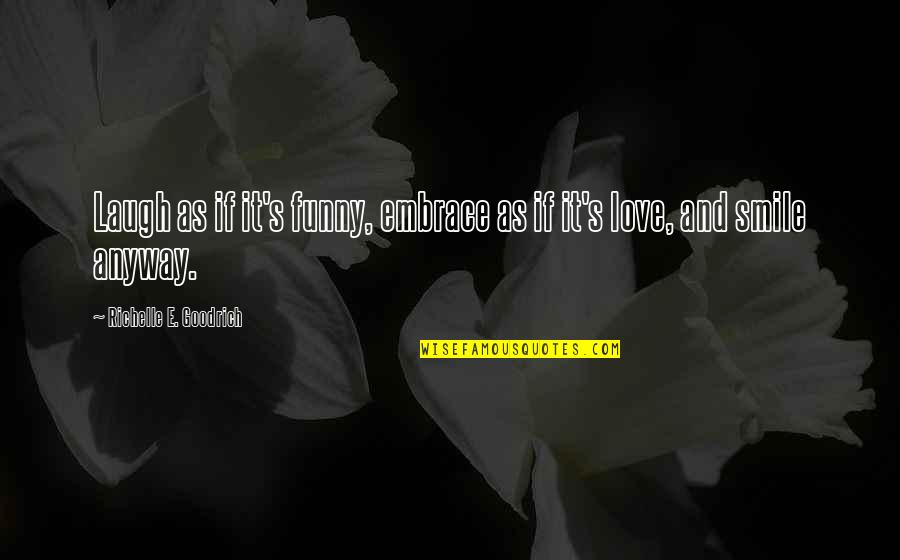 Laugh as if it's funny, embrace as if it's love, and smile anyway. —
Richelle E. Goodrich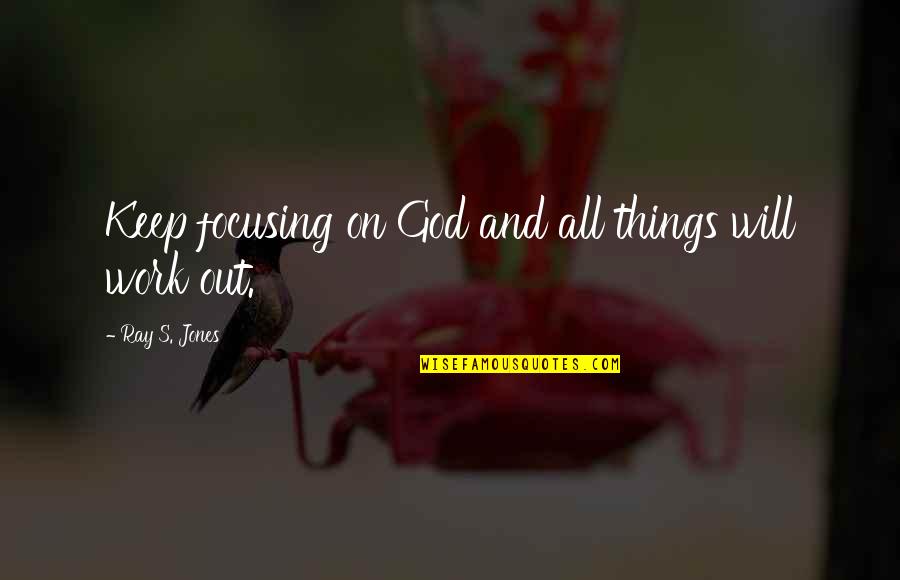 Keep focusing on God and all things will work out. —
Ray S. Jones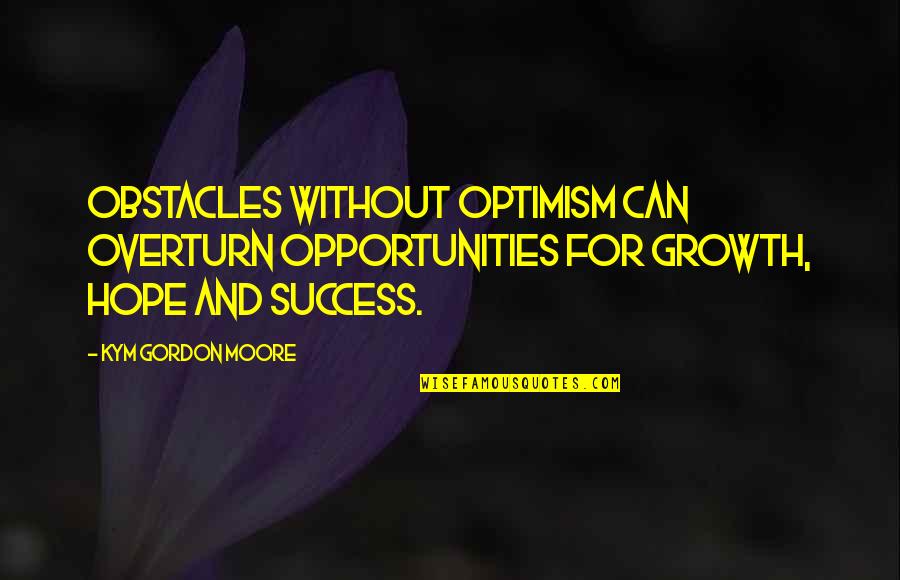 Obstacles without optimism can overturn opportunities for growth, hope and success. —
Kym Gordon Moore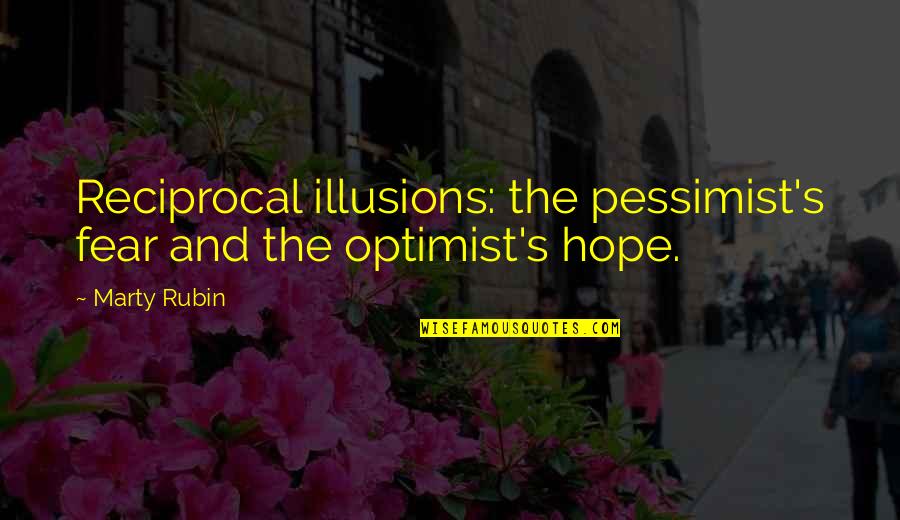 Reciprocal illusions: the pessimist's fear and the optimist's hope. —
Marty Rubin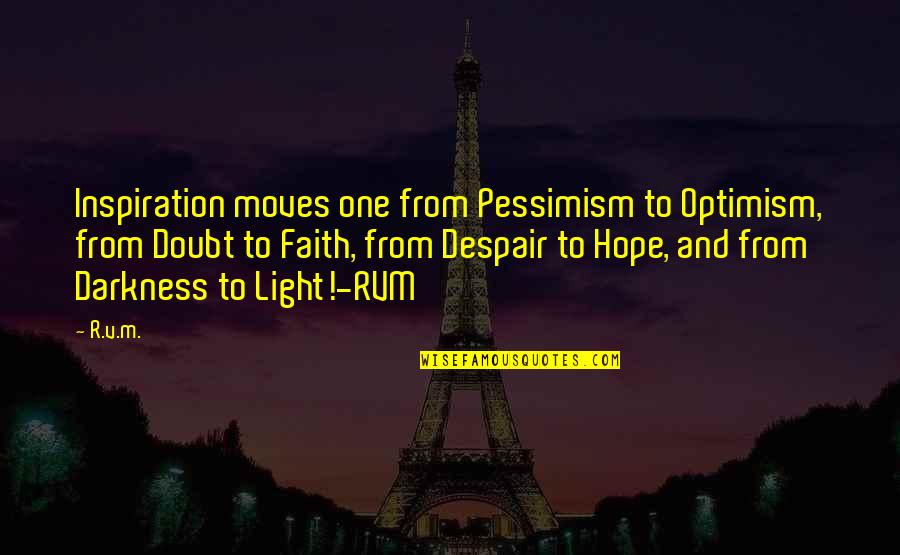 Inspiration moves one from Pessimism to Optimism, from Doubt to Faith, from Despair to Hope, and from Darkness to Light!-RVM —
R.v.m.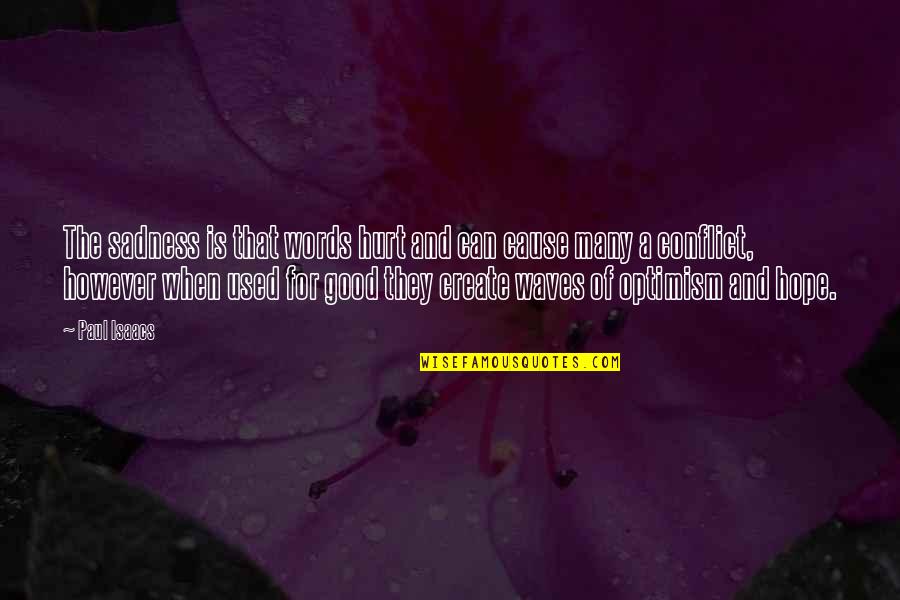 The sadness is that words hurt and can cause many a conflict, however when used for good they create waves of optimism and hope. —
Paul Isaacs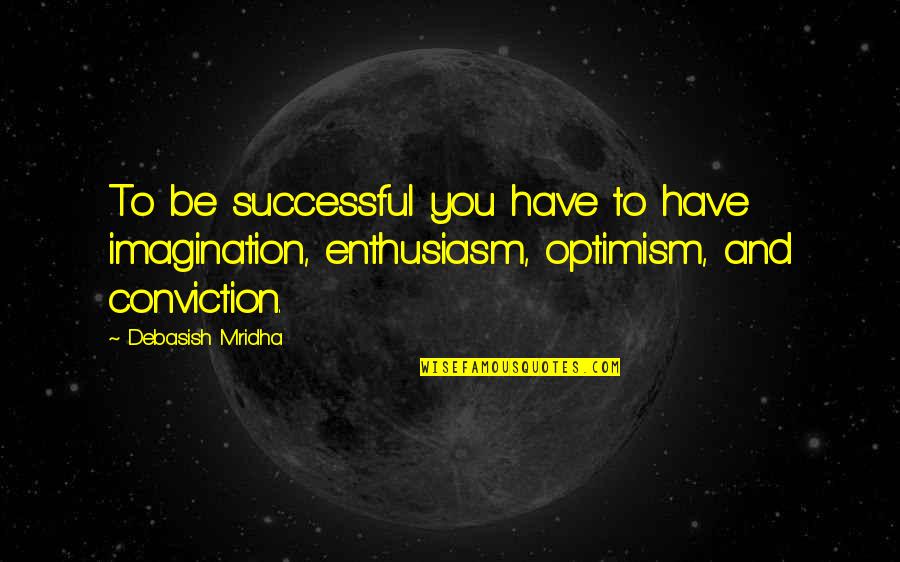 To be successful you have to have imagination, enthusiasm, optimism, and conviction. —
Debasish Mridha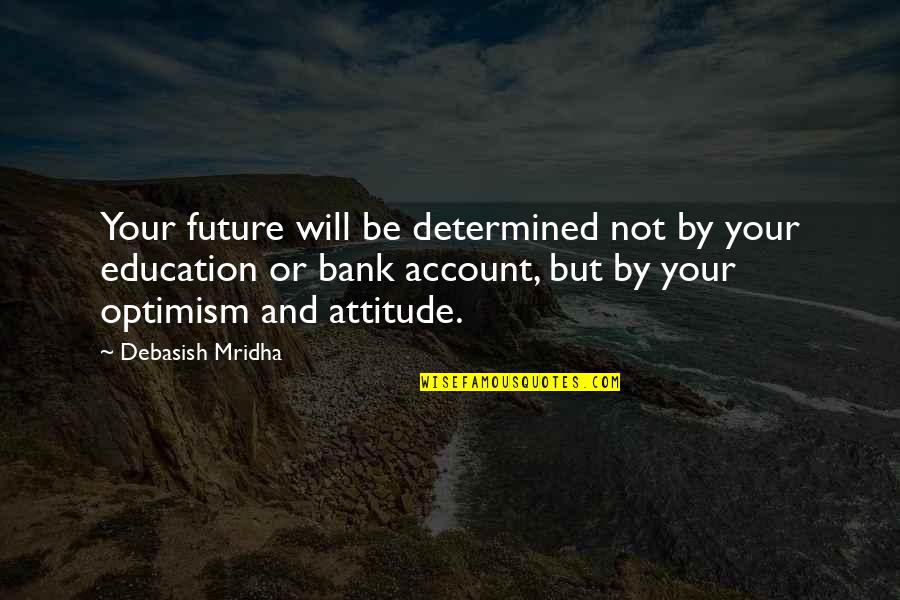 Your future will be determined not by your education or bank account, but by your optimism and attitude. —
Debasish Mridha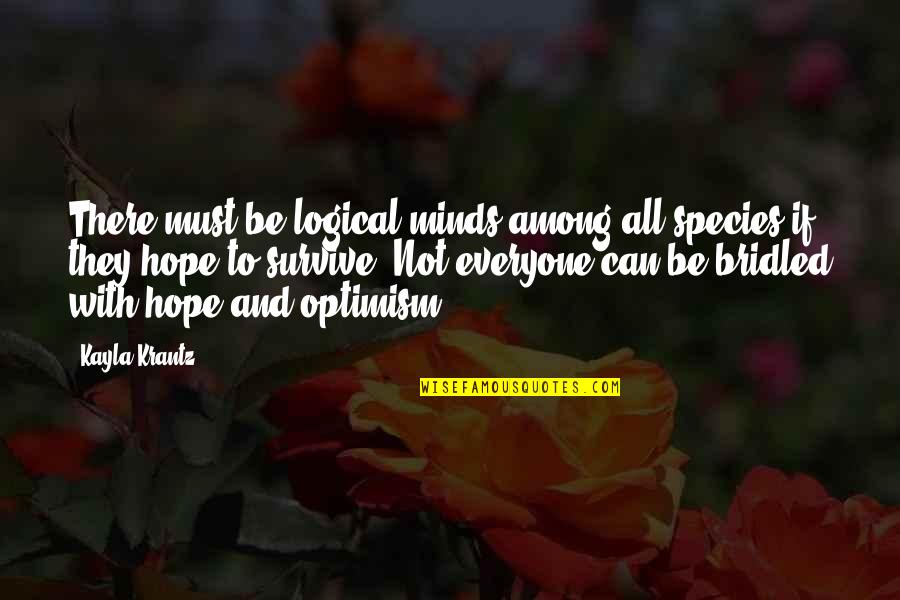 There must be logical minds among all species if they hope to survive. Not everyone can be bridled with
hope and optimism
. —
Kayla Krantz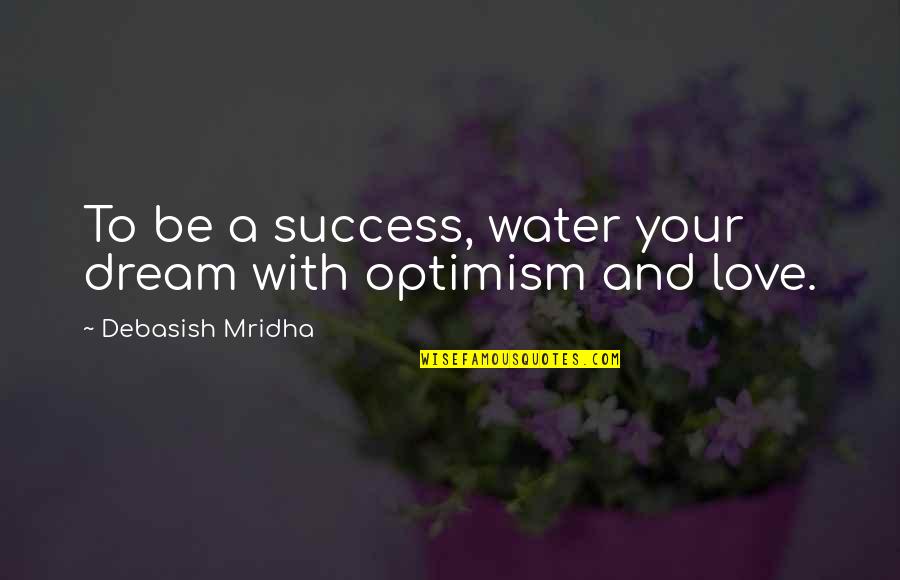 To be a success, water your dream with optimism and love. —
Debasish Mridha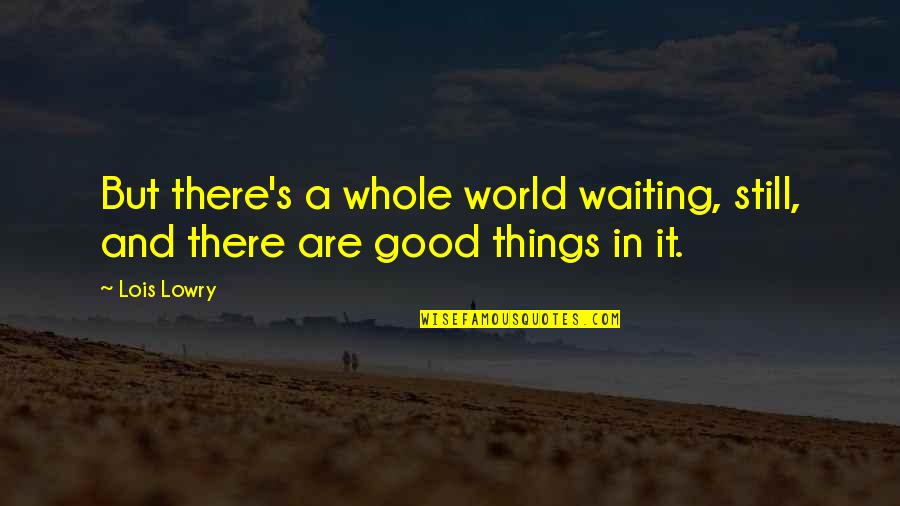 But there's a whole world waiting, still, and there are good things in it. —
Lois Lowry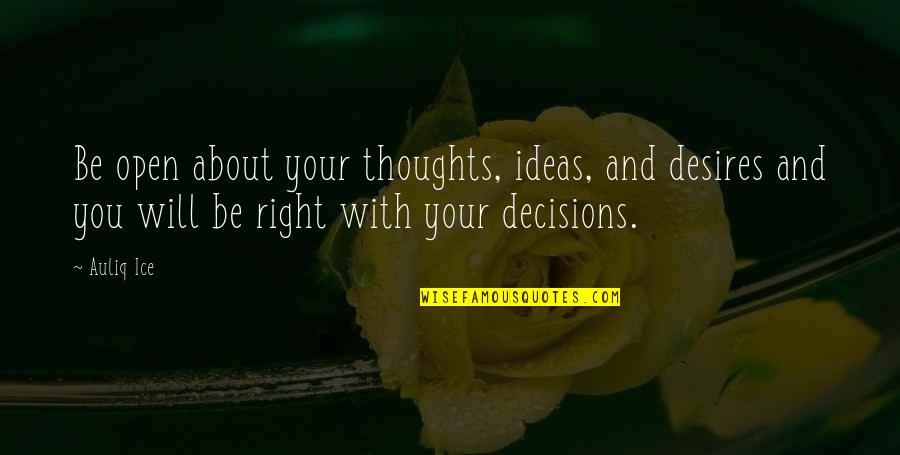 Be open about your thoughts, ideas, and desires and you will be right with your decisions. —
Auliq Ice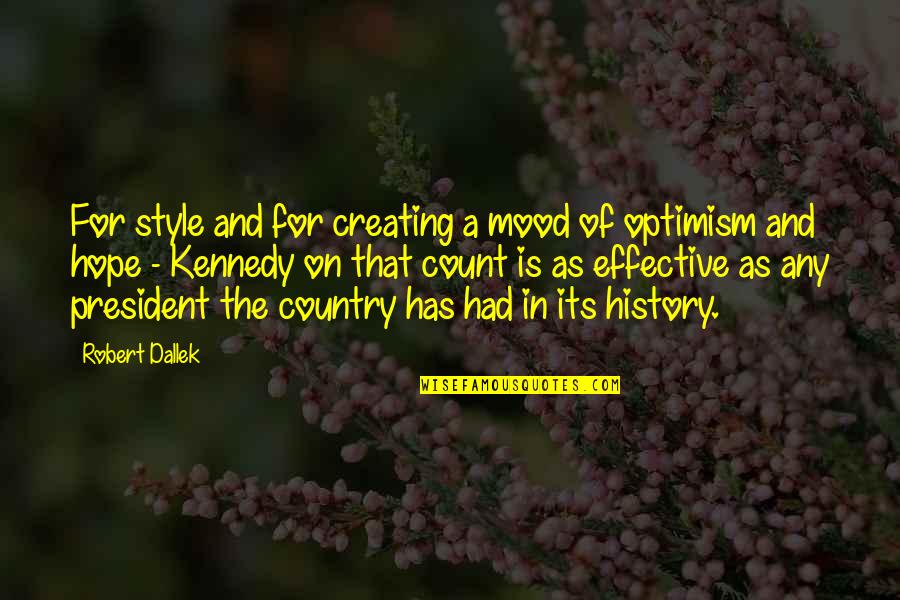 For style and for creating a mood of optimism and hope - Kennedy on that count is as effective as any president the country has had in its history. —
Robert Dallek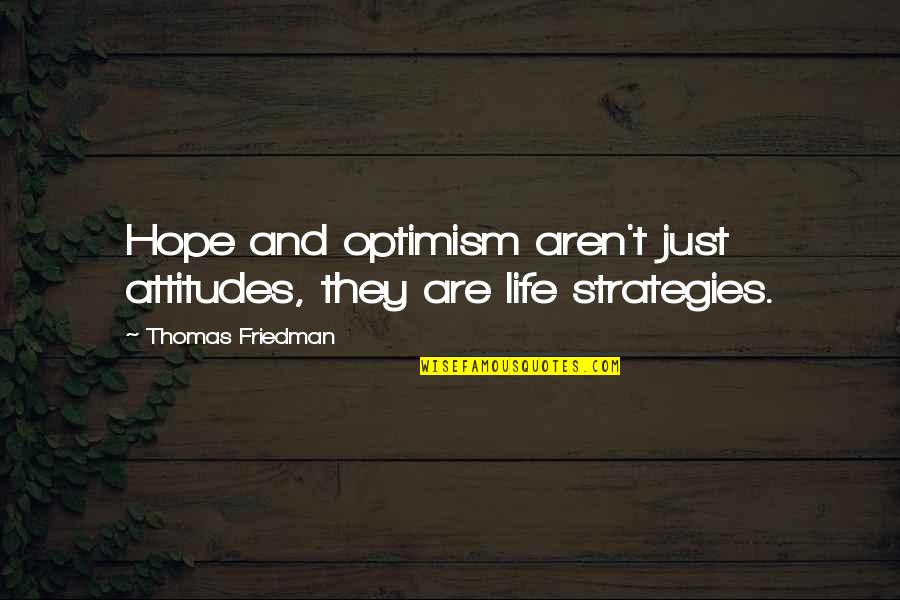 Hope and optimism
aren't just attitudes, they are life strategies. —
Thomas Friedman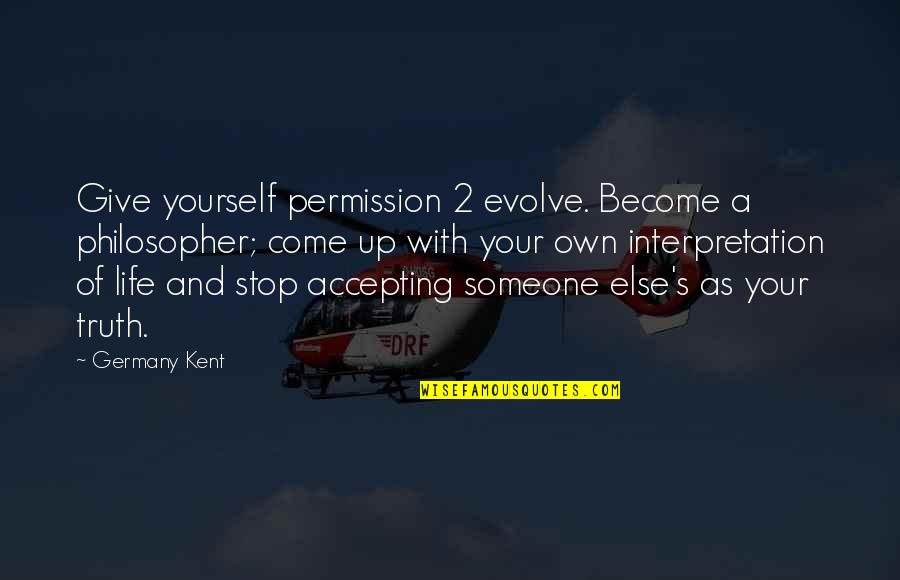 Give yourself permission 2 evolve. Become a philosopher; come up with your own interpretation of life and stop accepting someone else's as your truth. —
Germany Kent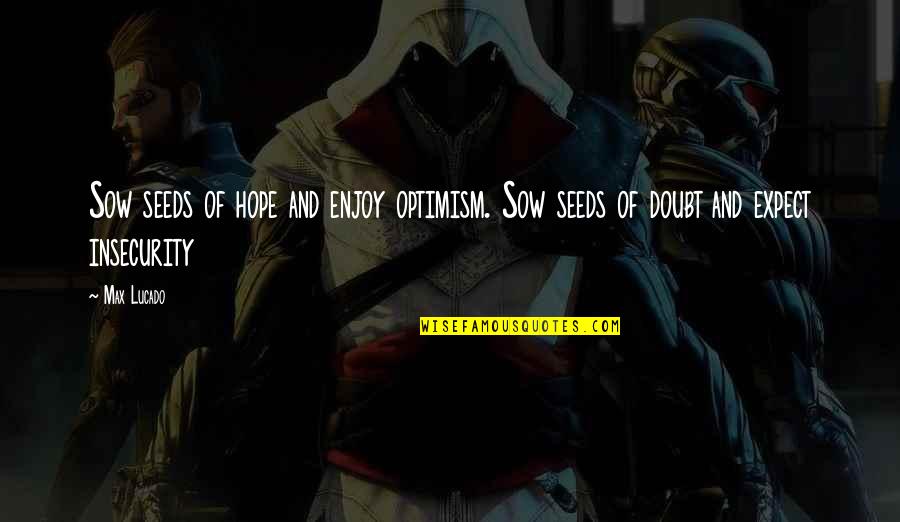 Sow seeds of hope and enjoy optimism. Sow seeds of doubt and expect insecurity —
Max Lucado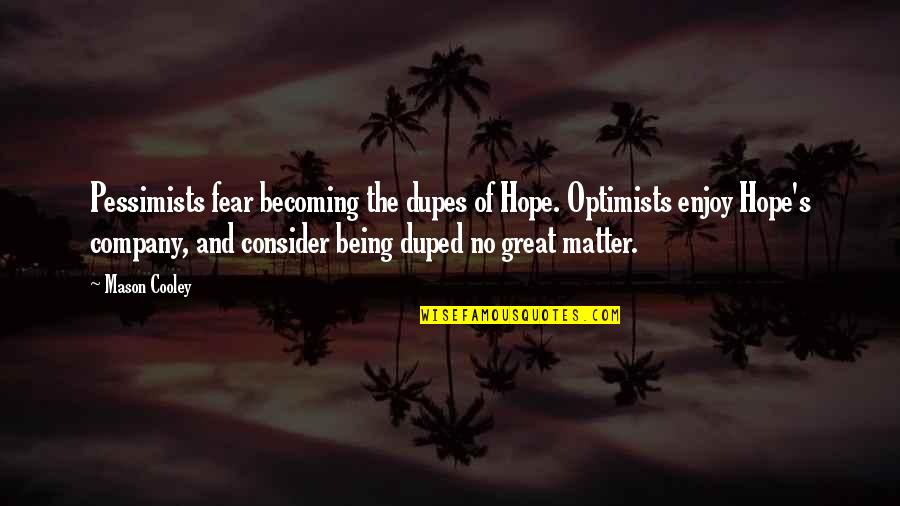 Pessimists fear becoming the dupes of Hope. Optimists enjoy Hope's company, and consider being duped no great matter. —
Mason Cooley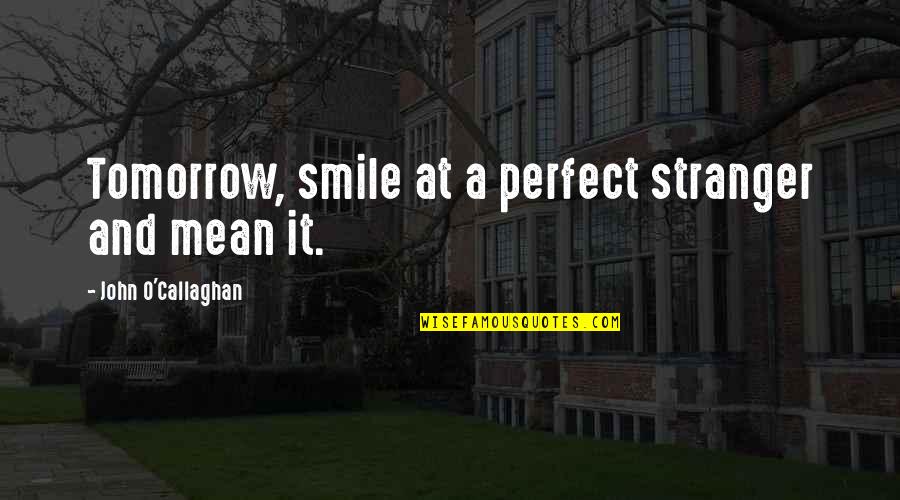 Tomorrow, smile at a perfect stranger and mean it. —
John O'Callaghan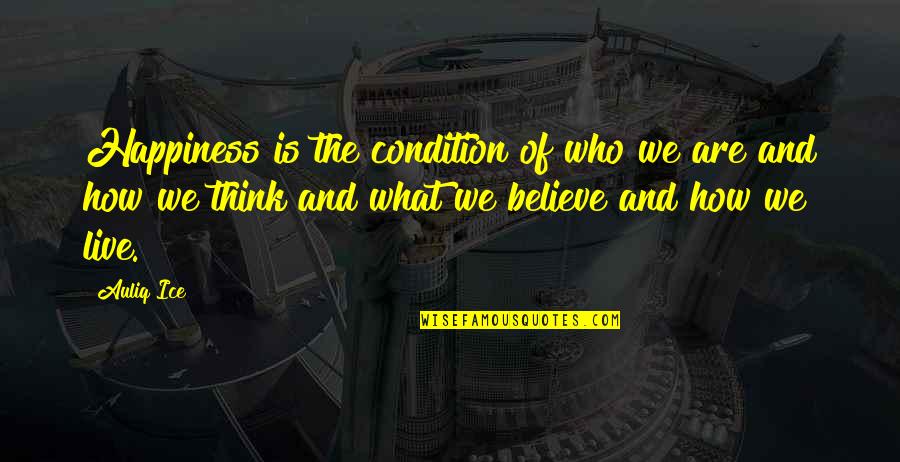 Happiness is the condition of who we are and how we think and what we believe and how we live. —
Auliq Ice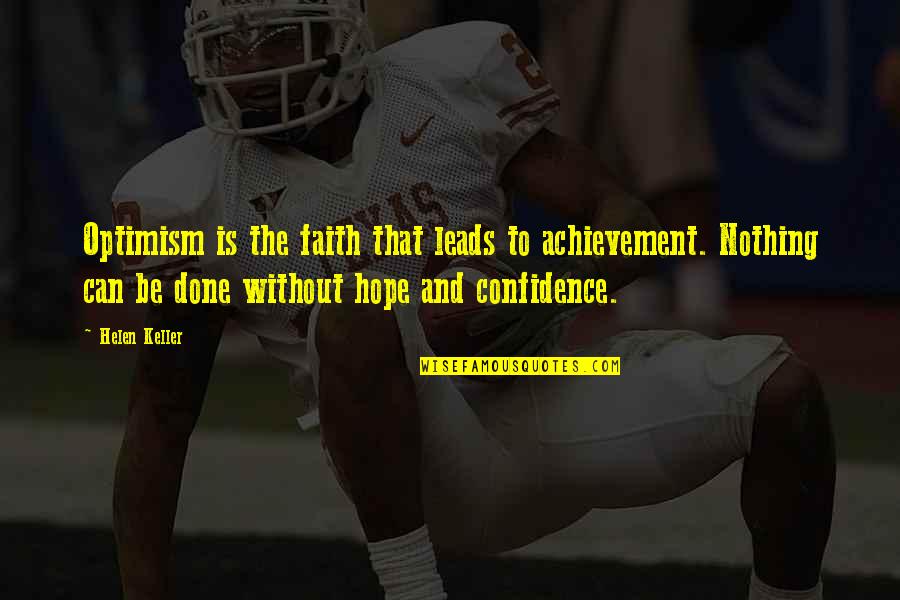 Optimism is the faith that leads to achievement. Nothing can be done without hope and confidence. —
Helen Keller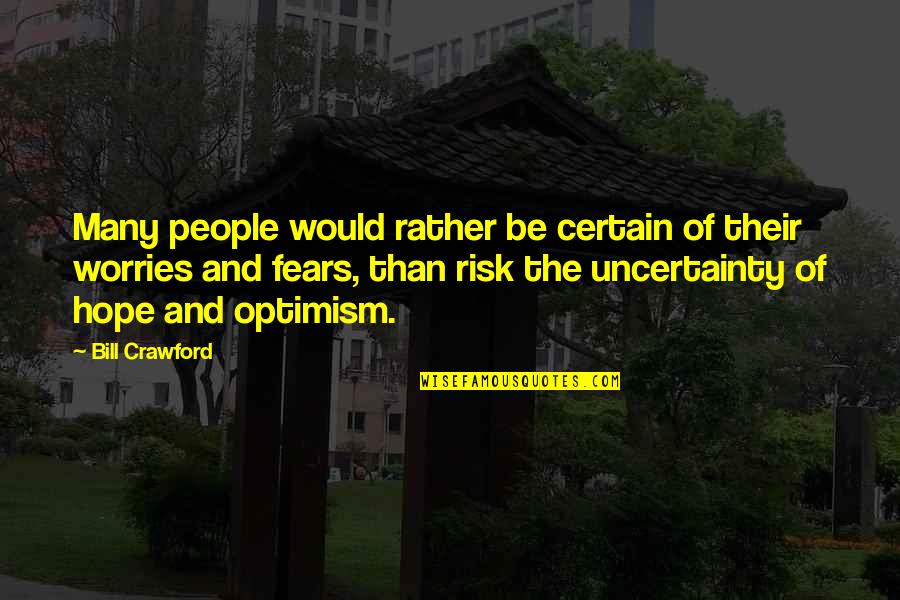 Many people would rather be certain of their worries and fears, than risk the uncertainty of
hope and optimism
. —
Bill Crawford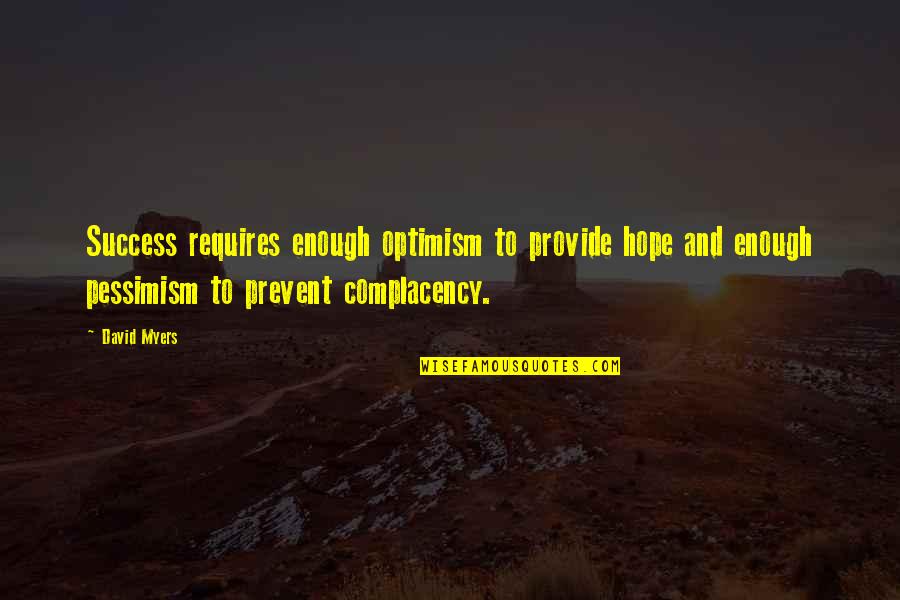 Success requires enough optimism to provide hope and enough pessimism to prevent complacency. —
David Myers