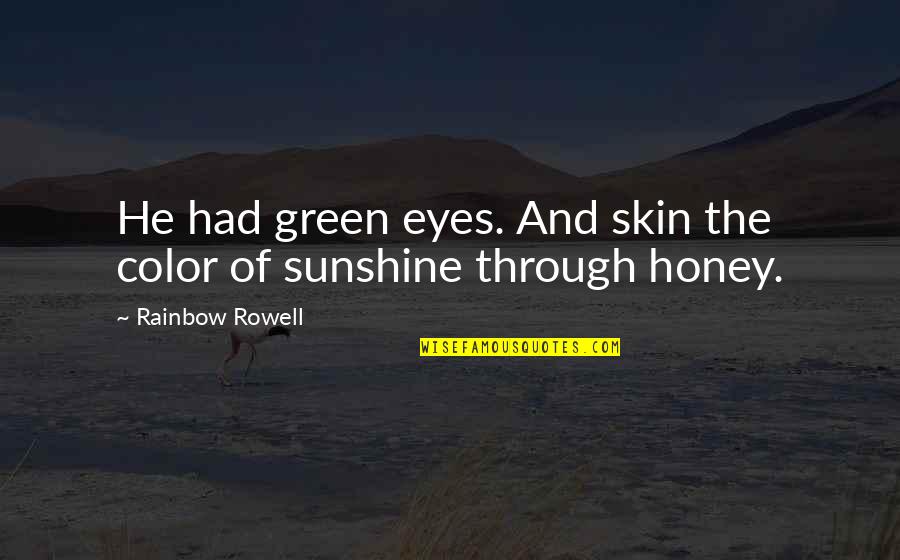 He had green eyes. And skin the color of sunshine through honey.
—
Rainbow Rowell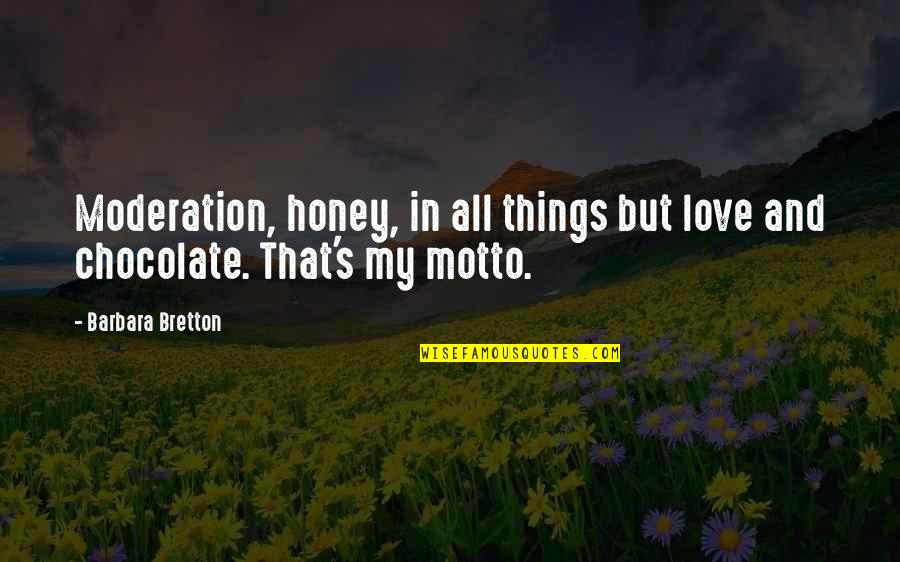 Moderation, honey, in all things but love and chocolate. That's my motto.
—
Barbara Bretton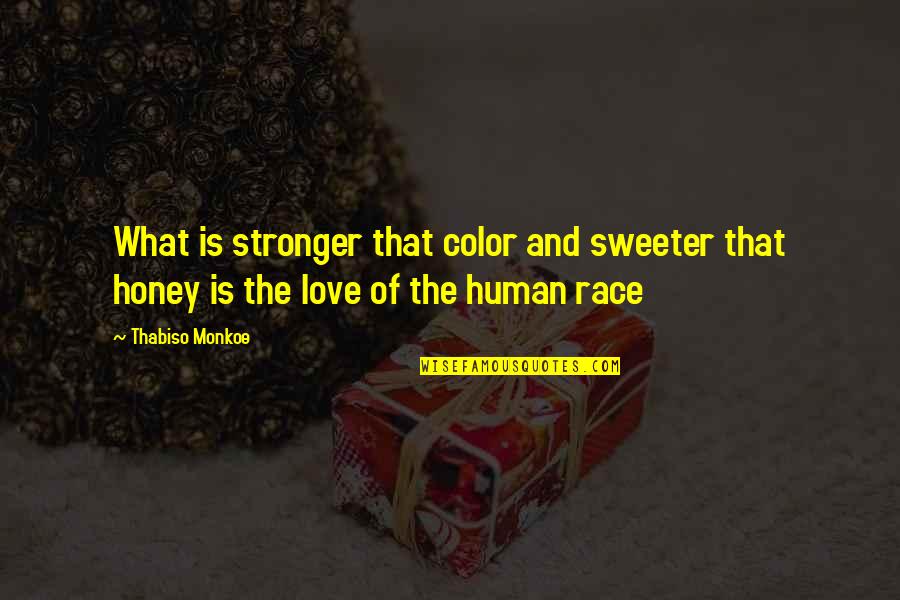 What is stronger that color and sweeter that honey is the love of the human race
—
Thabiso Monkoe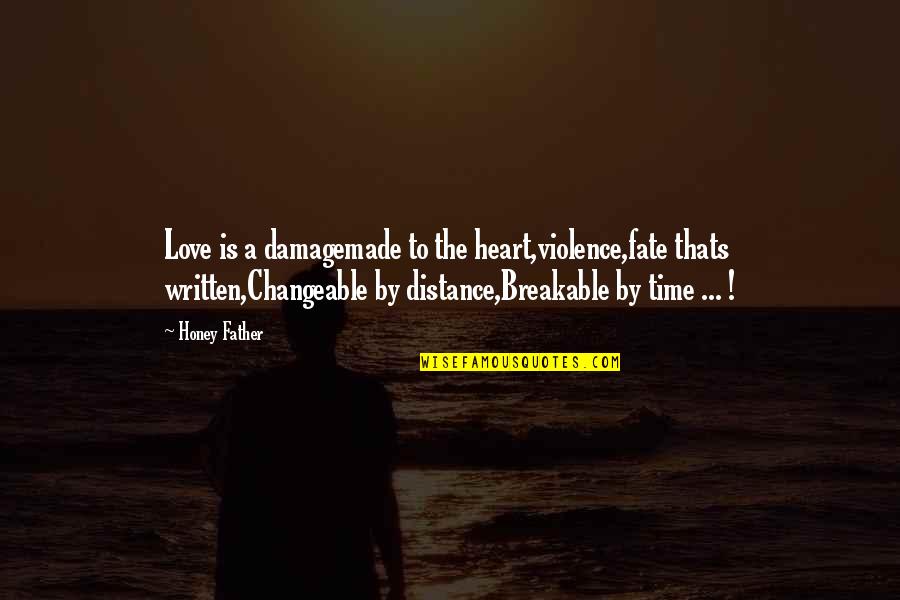 Love is a damage
made to the heart,
violence,
fate thats written,
Changeable by distance,
Breakable by time ... !
—
Honey Father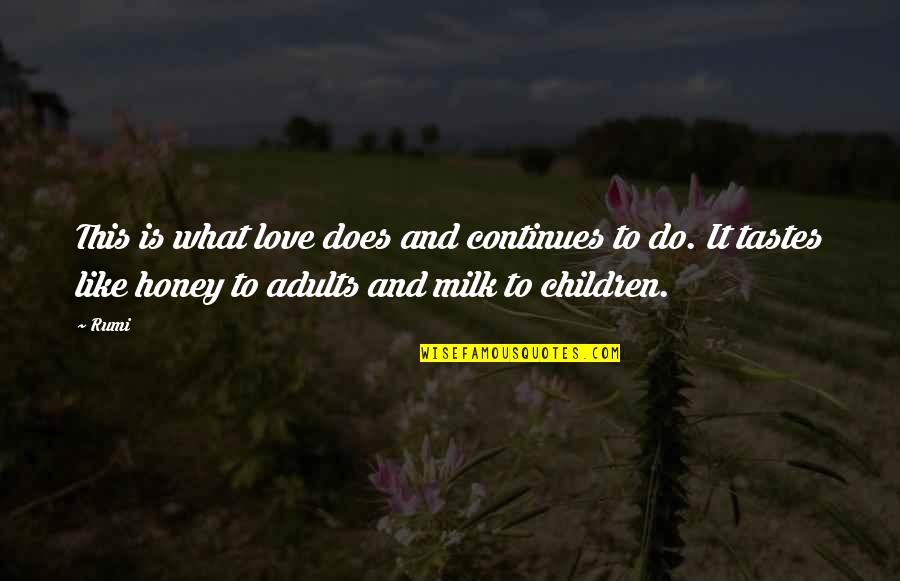 This is what love does and continues to do. It tastes like honey to adults and milk to children.
—
Rumi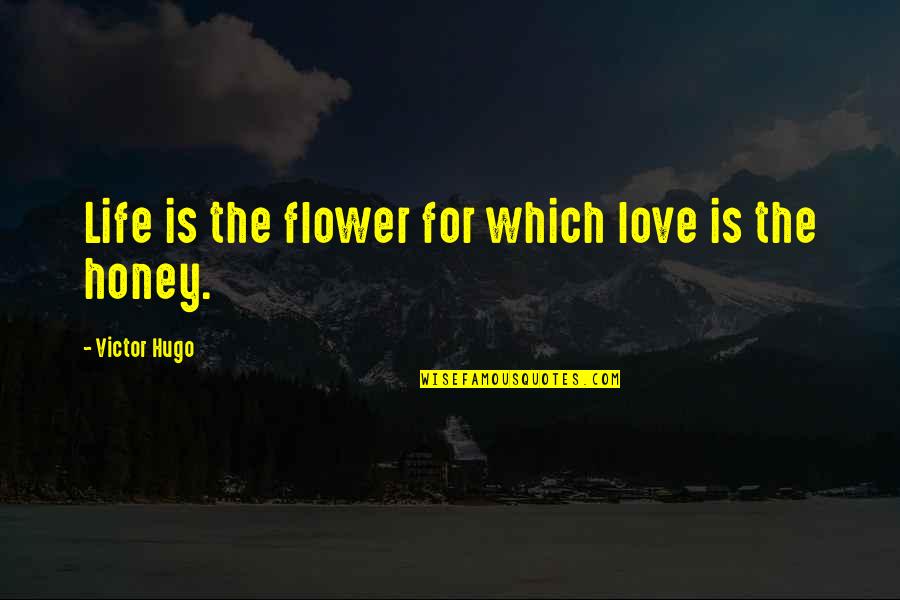 Life is the flower for which love is the honey.
—
Victor Hugo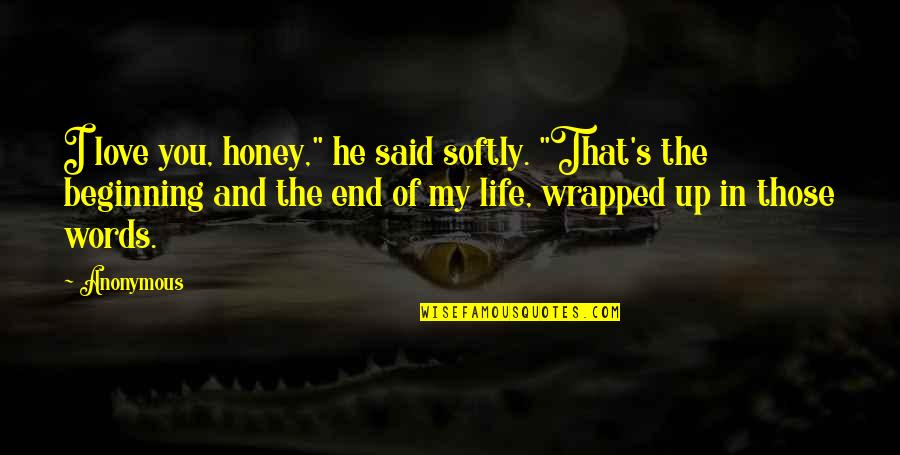 I love you, honey," he said softly. "That's the beginning and the end of my life, wrapped up in those words.
—
Anonymous
Ana, honey. The voice is soft and warm, full of love and sweet memories of times gone by.
—
E.L. James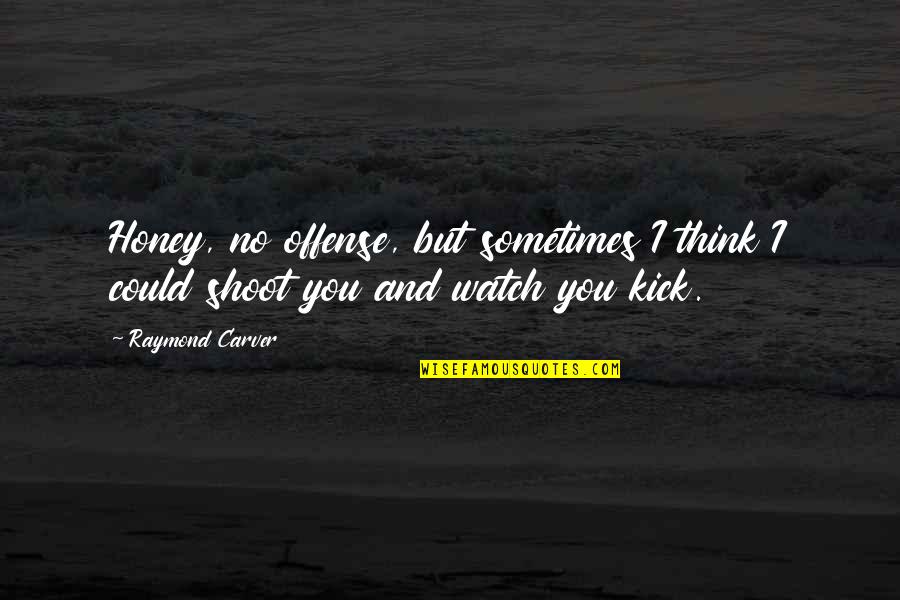 Honey, no offense, but sometimes I think I could shoot you and watch you kick.
—
Raymond Carver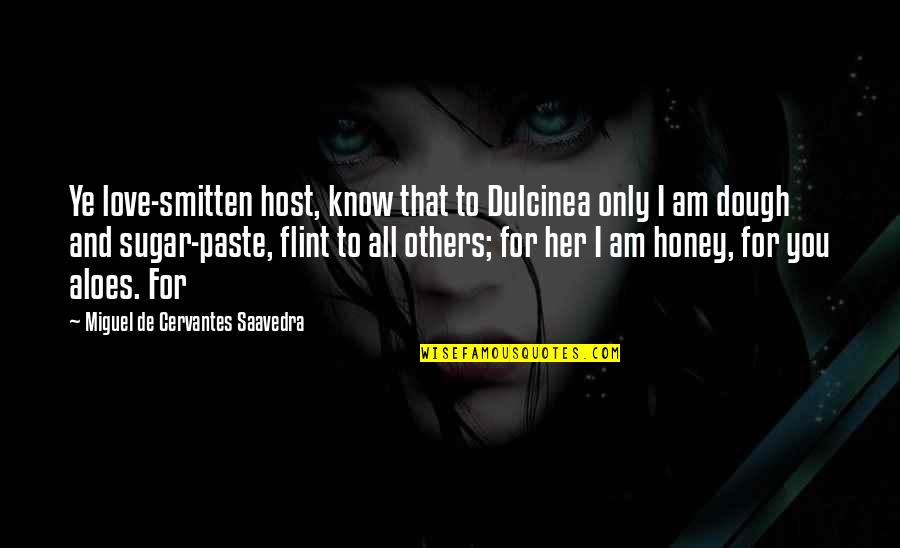 Ye love-smitten host, know that to Dulcinea only I am dough and sugar-paste, flint to all others; for her I am honey, for you aloes. For
—
Miguel De Cervantes Saavedra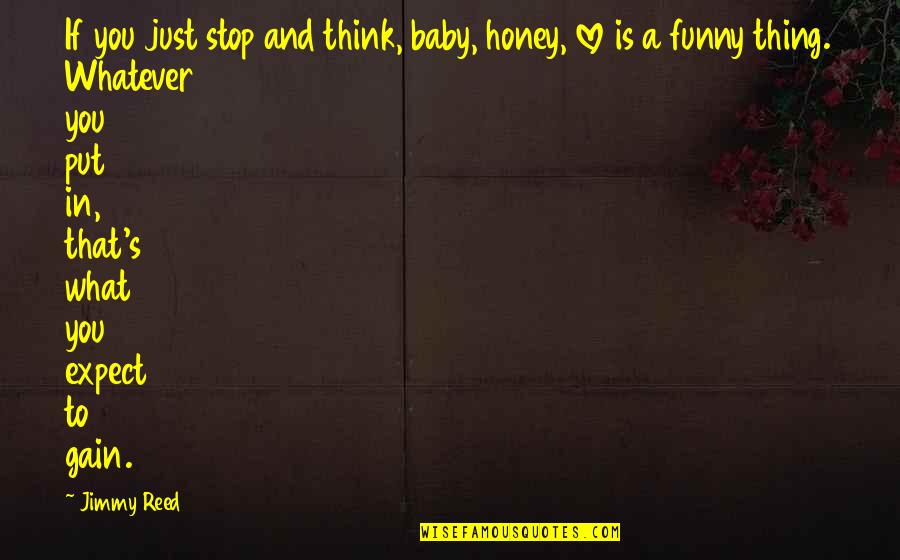 If you just stop and think, baby, honey, love is a funny thing. Whatever you put in, that's what you expect to gain.
—
Jimmy Reed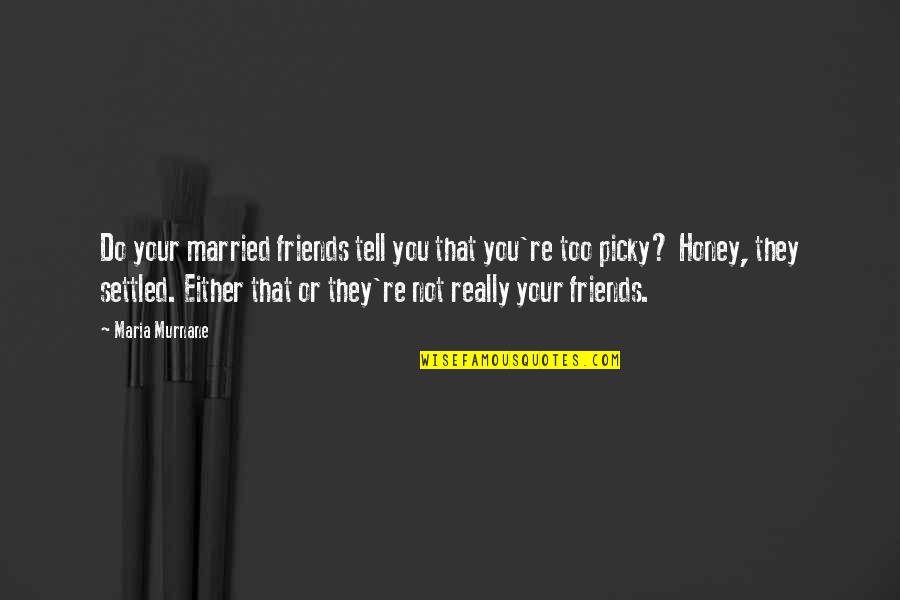 Do your married friends tell you that you're too picky? Honey, they settled. Either that or they're not really your friends.
—
Maria Murnane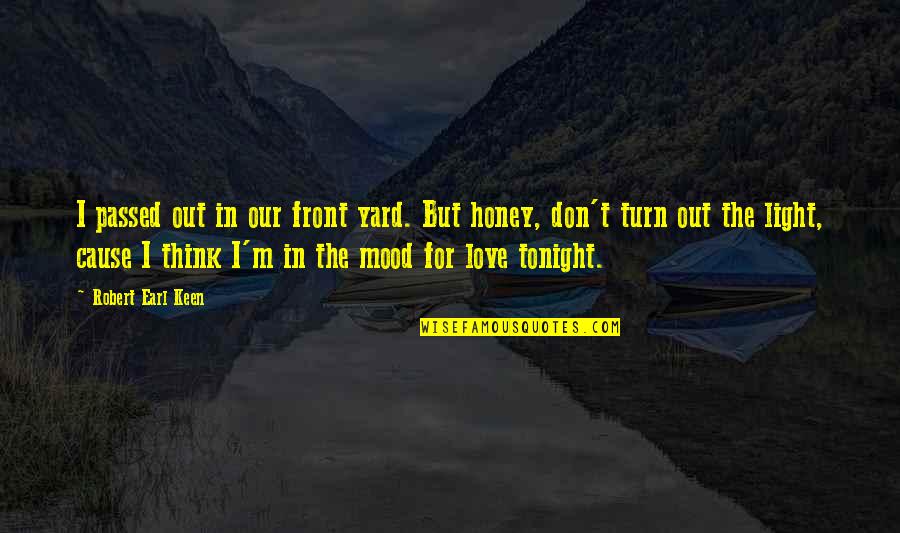 I passed out in our front yard. But honey, don't turn out the light, cause I think I'm in the mood for love tonight.
—
Robert Earl Keen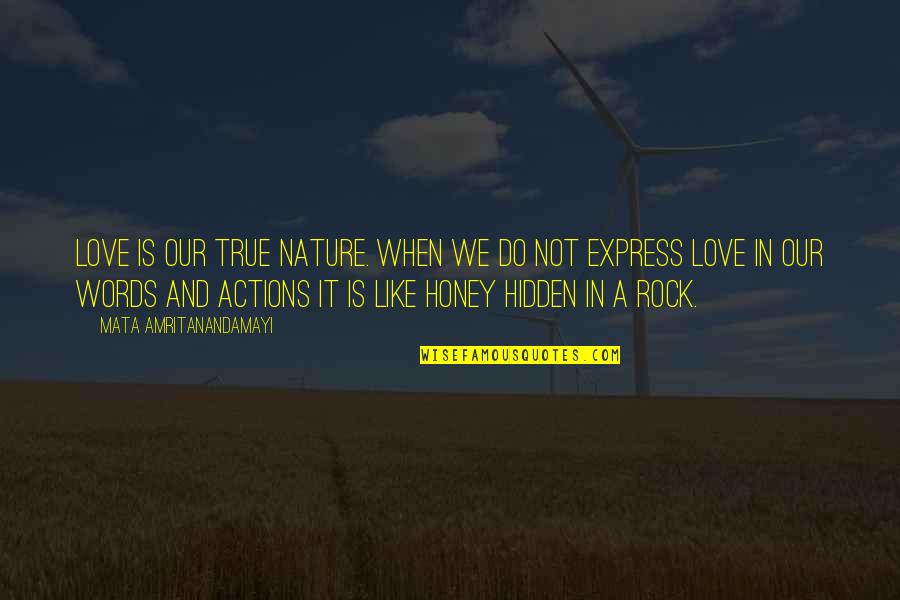 Love is our true nature. When we do not express love in our words and actions it is like honey hidden in a rock.
—
Mata Amritanandamayi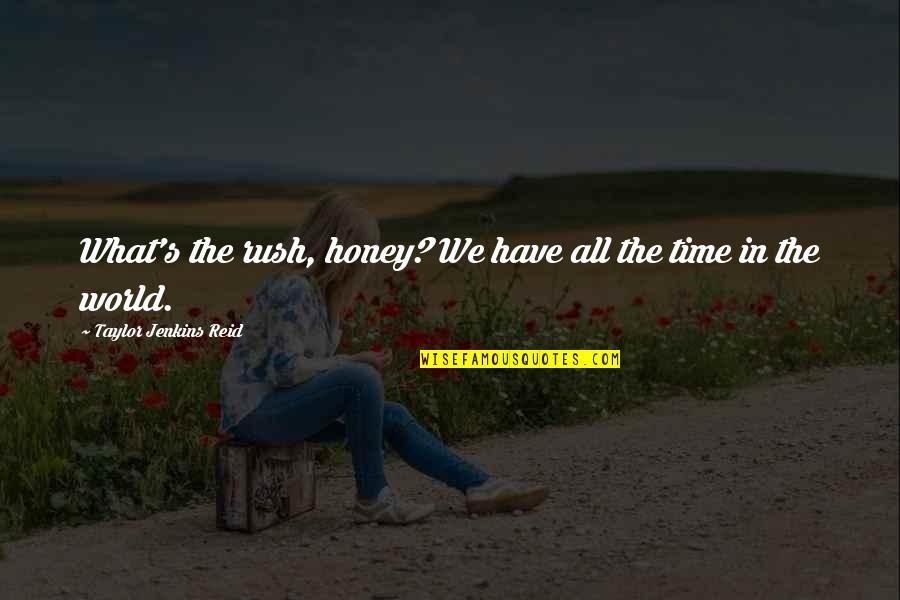 What's the rush, honey? We have all the time in the world. —
Taylor Jenkins Reid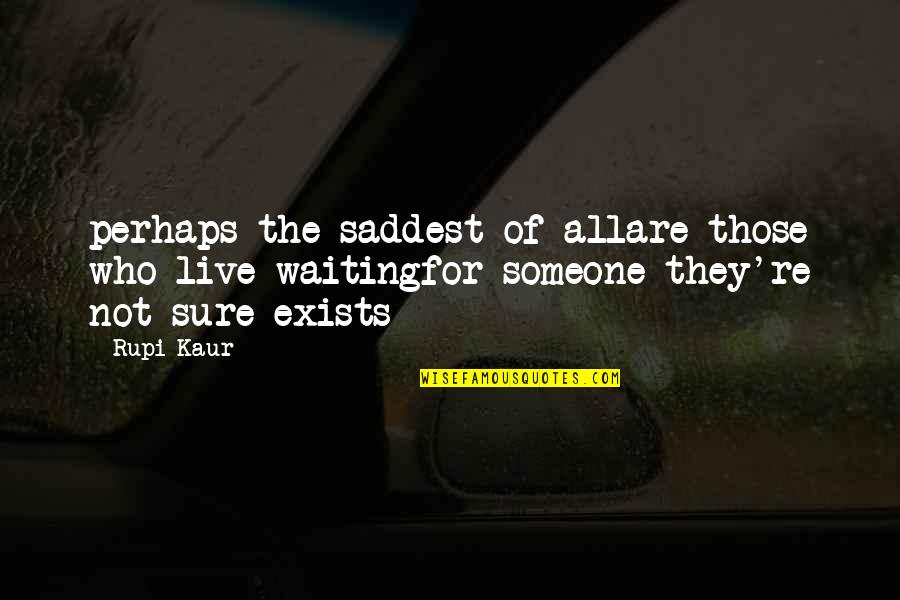 perhaps the saddest of all
are those who live waiting
for someone they're not
sure exists —
Rupi Kaur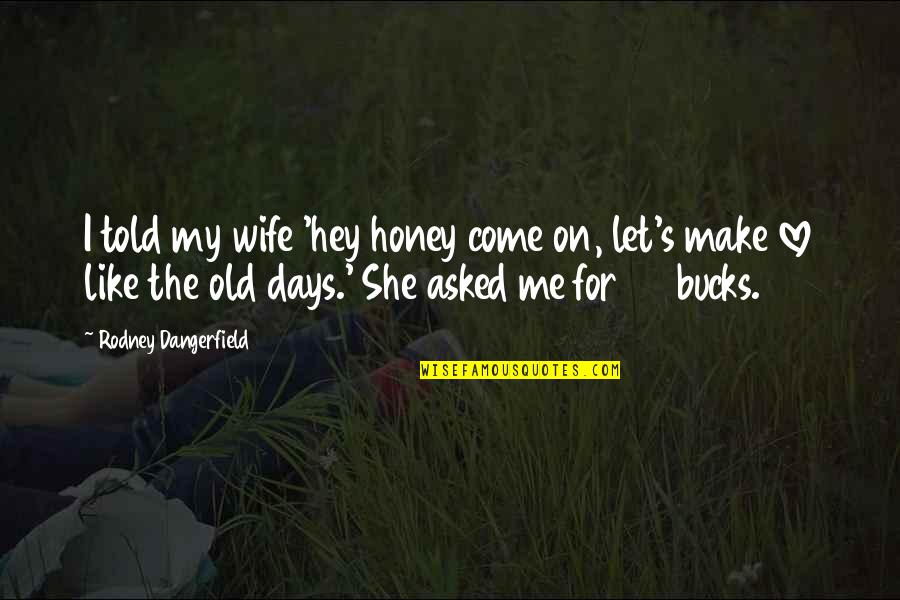 I told my wife 'hey honey come on, let's make love like the old days.' She asked me for 50 bucks. —
Rodney Dangerfield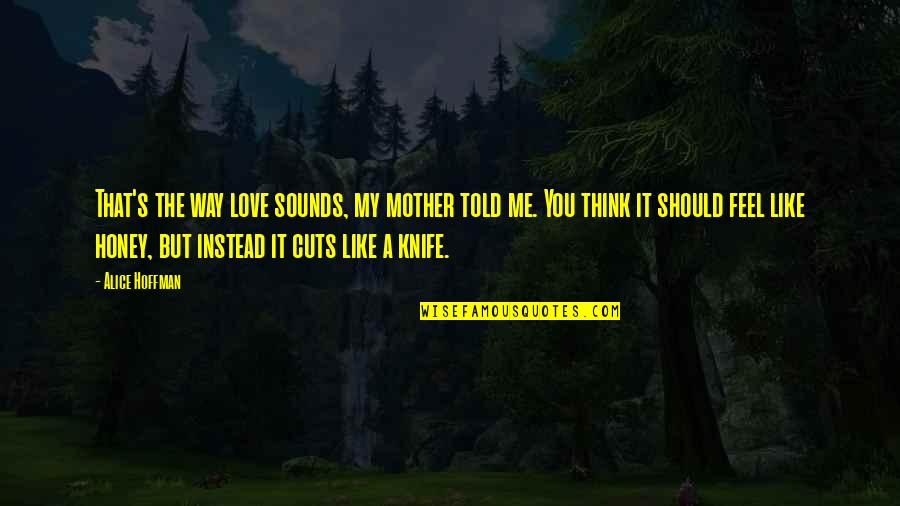 That's the way love sounds, my mother told me. You think it should feel like honey, but instead it cuts like a knife. —
Alice Hoffman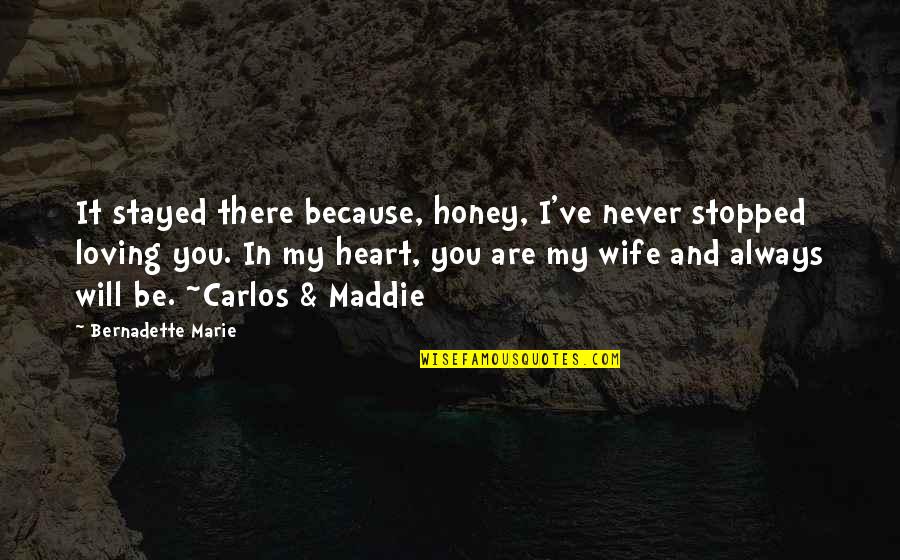 It stayed there because, honey, I've never stopped loving you. In my heart, you are my wife and always will be. ~Carlos & Maddie —
Bernadette Marie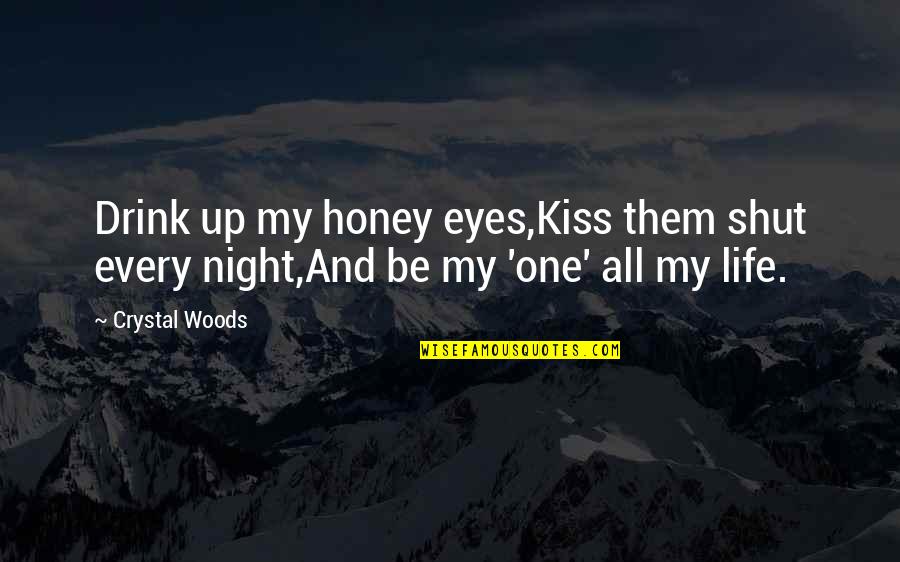 Drink up my honey eyes,
Kiss them shut every night,
And be my 'one' all my life. —
Crystal Woods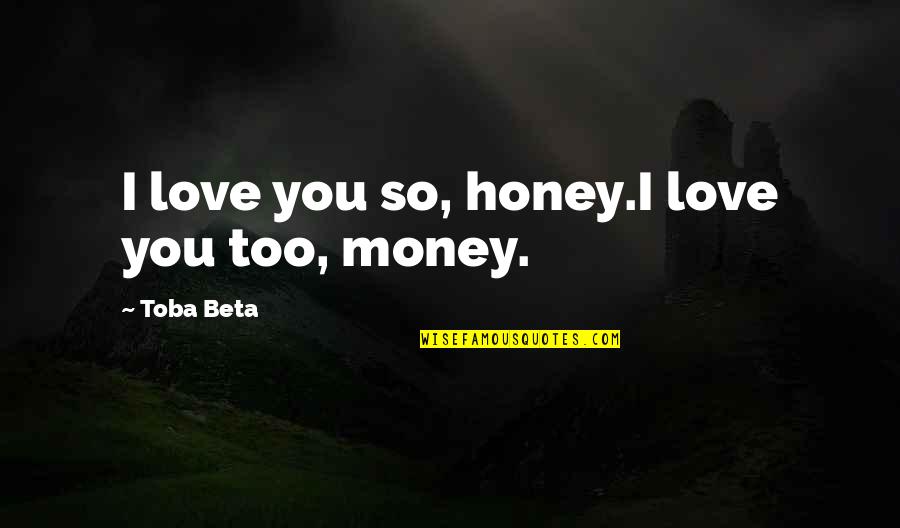 I love you so, honey.
I love you too, money. —
Toba Beta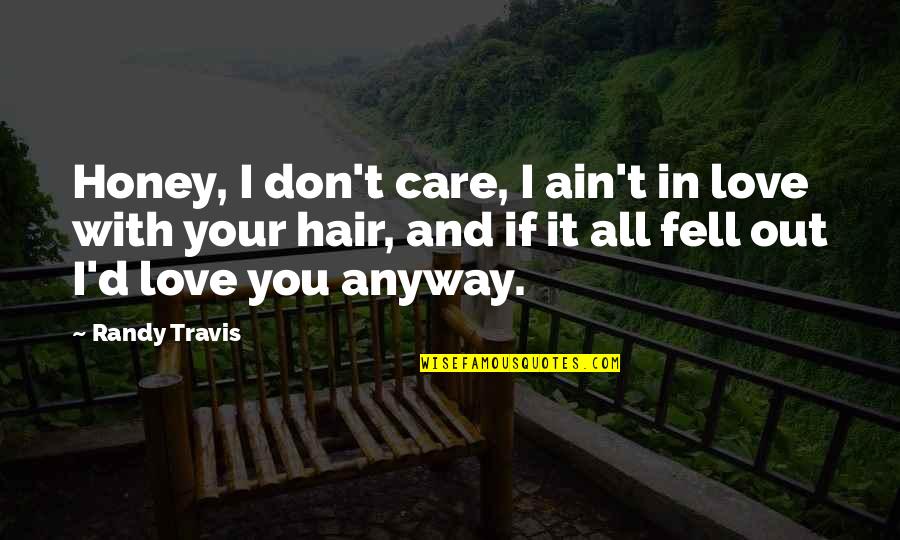 Honey, I don't care, I ain't in love with your hair, and if it all fell out I'd love you anyway. —
Randy Travis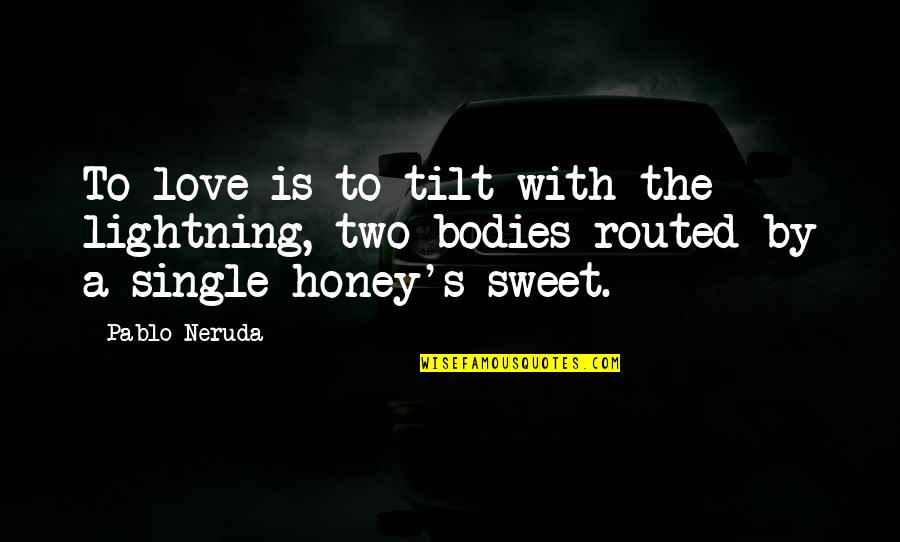 To love is to tilt with the lightning, two bodies routed by a single honey's sweet. —
Pablo Neruda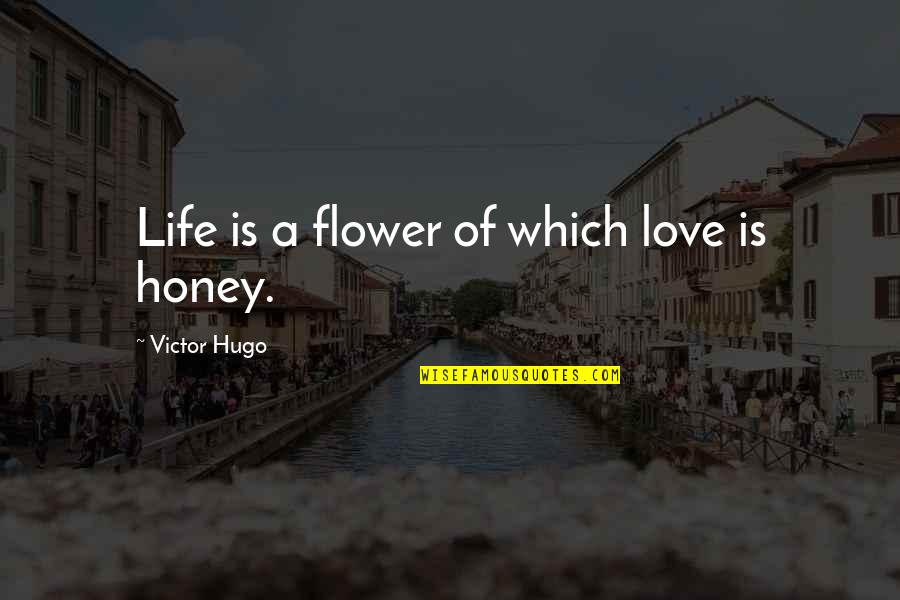 Life is a flower of which love is honey. —
Victor Hugo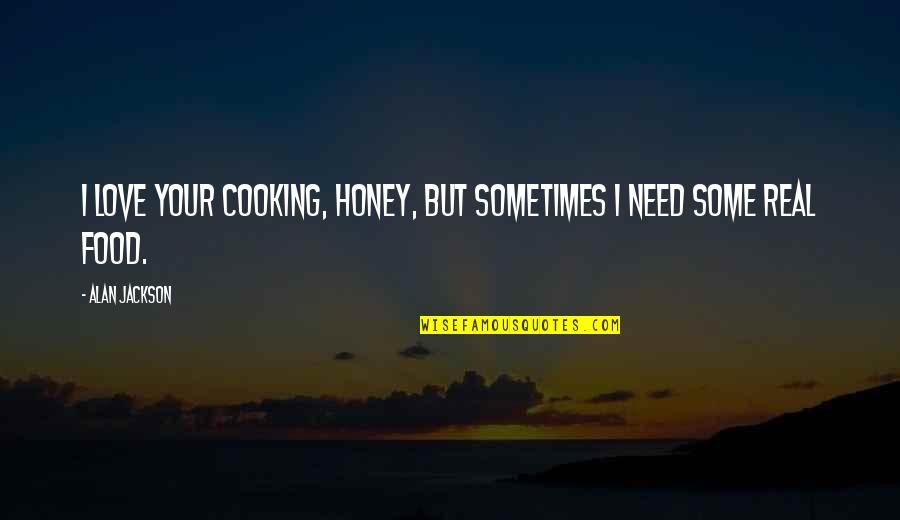 I love your cooking, honey, but sometimes I need some real food. —
Alan Jackson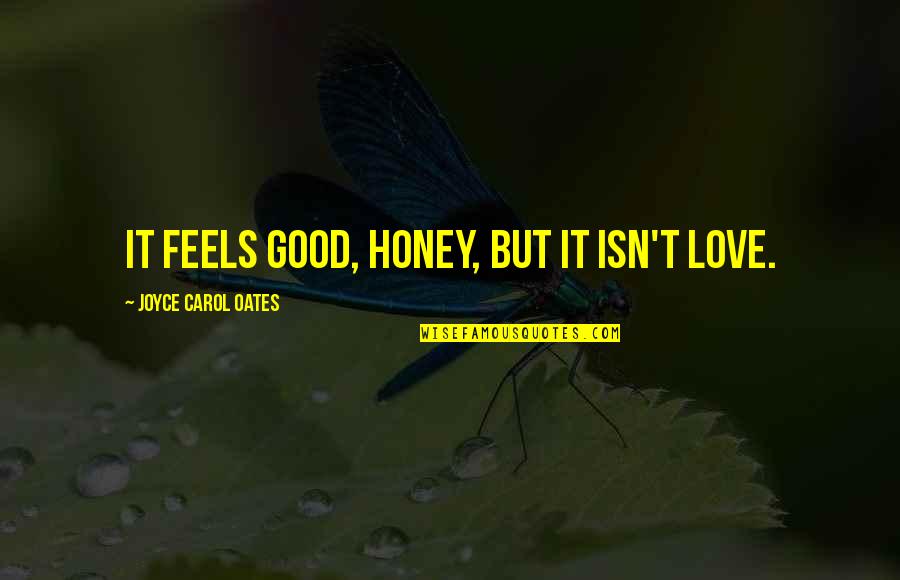 It feels good, honey, but it isn't love. —
Joyce Carol Oates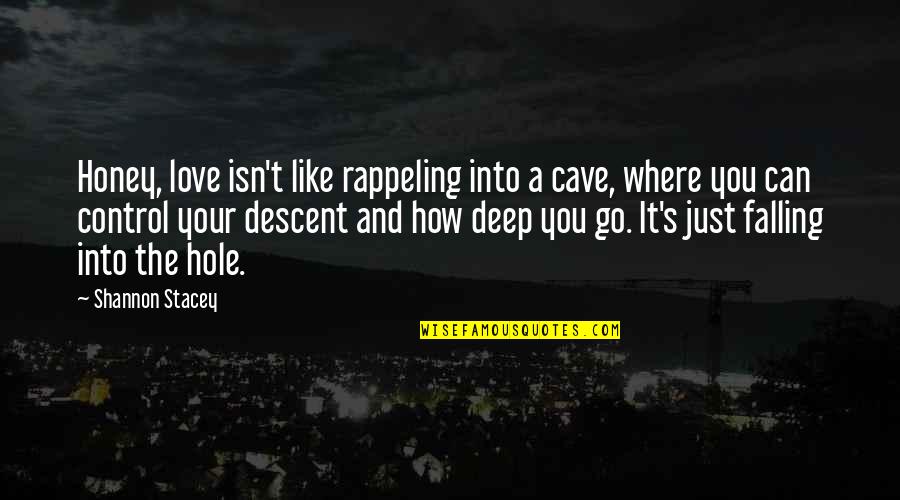 Honey, love isn't like rappeling into a cave, where you can control your descent and how deep you go. It's just falling into the hole. —
Shannon Stacey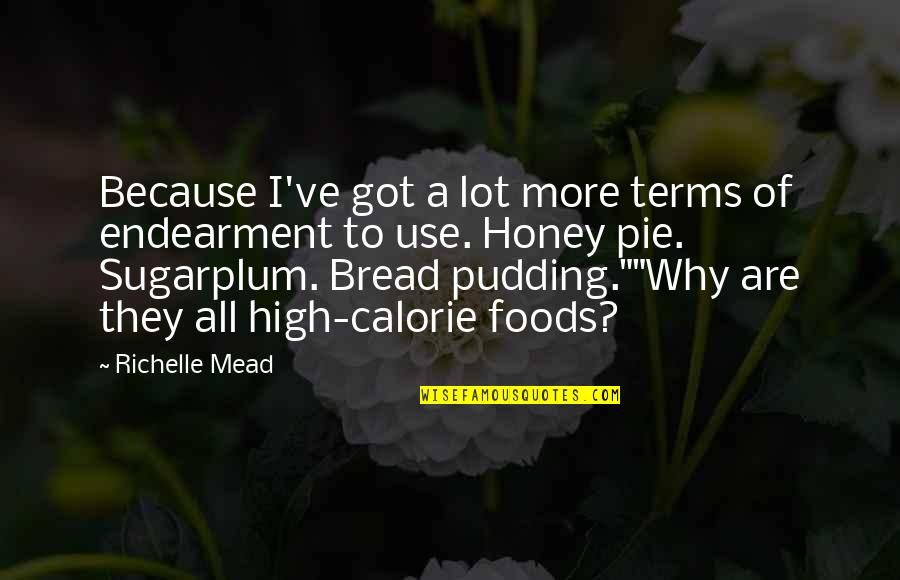 Because I've got a lot more terms of endearment to use. Honey pie. Sugarplum. Bread pudding."
"Why are they all high-calorie foods? —
Richelle Mead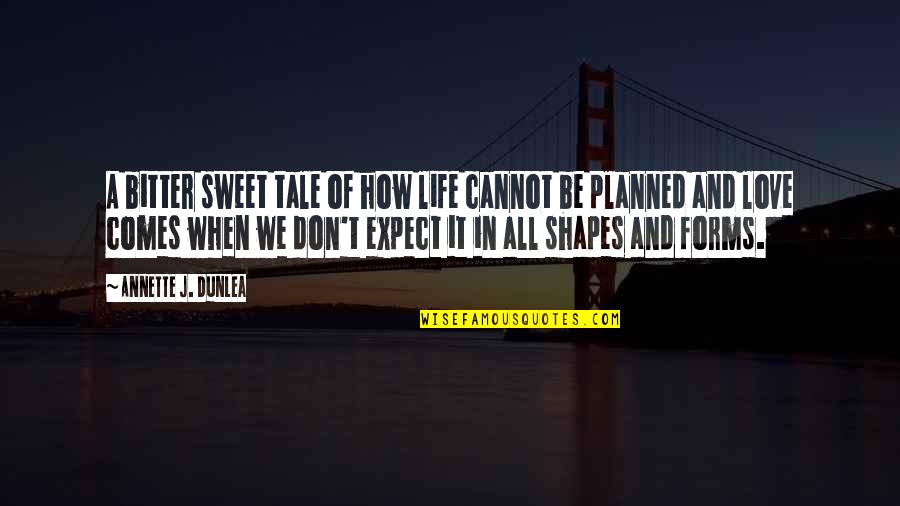 A bitter sweet tale of how life cannot be planned and love comes when we don't expect it in all shapes and forms. —
Annette J. Dunlea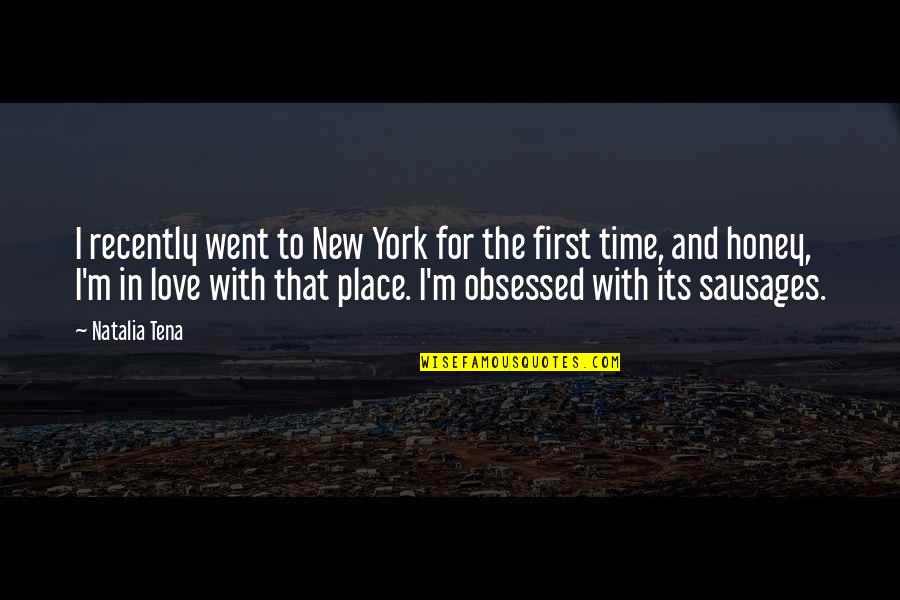 I recently went to New York for the first time, and honey, I'm in love with that place. I'm obsessed with its sausages. —
Natalia Tena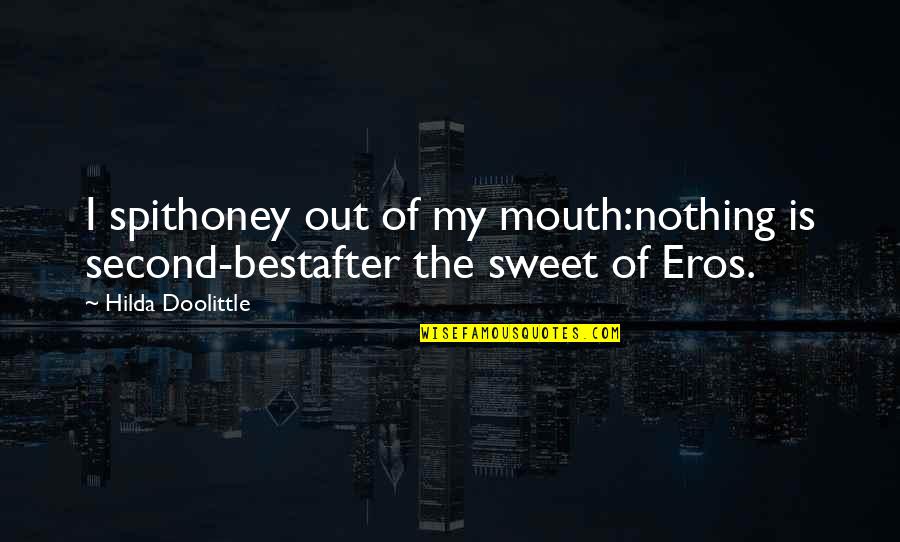 I spit
honey out of my mouth:
nothing is second-best
after the sweet of Eros. —
Hilda Doolittle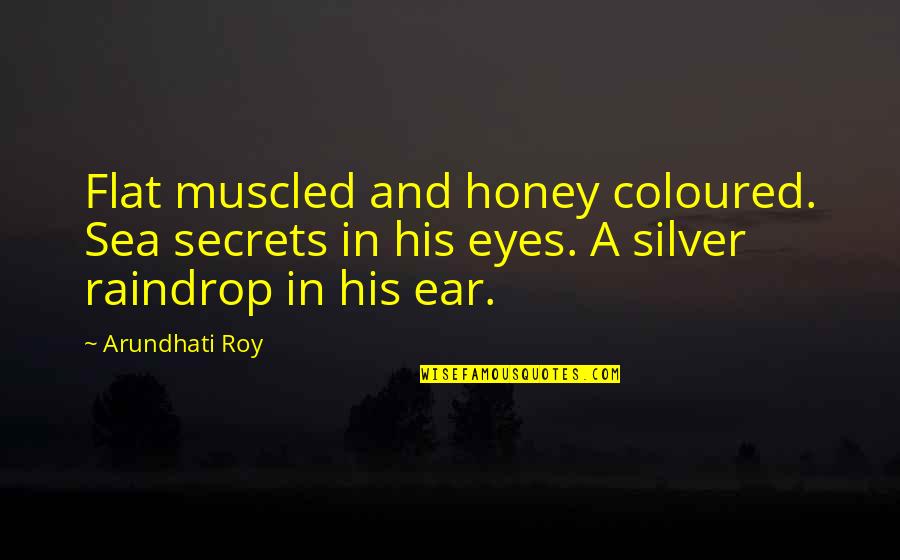 Flat muscled and honey coloured. Sea secrets in his eyes. A silver raindrop in his ear. —
Arundhati Roy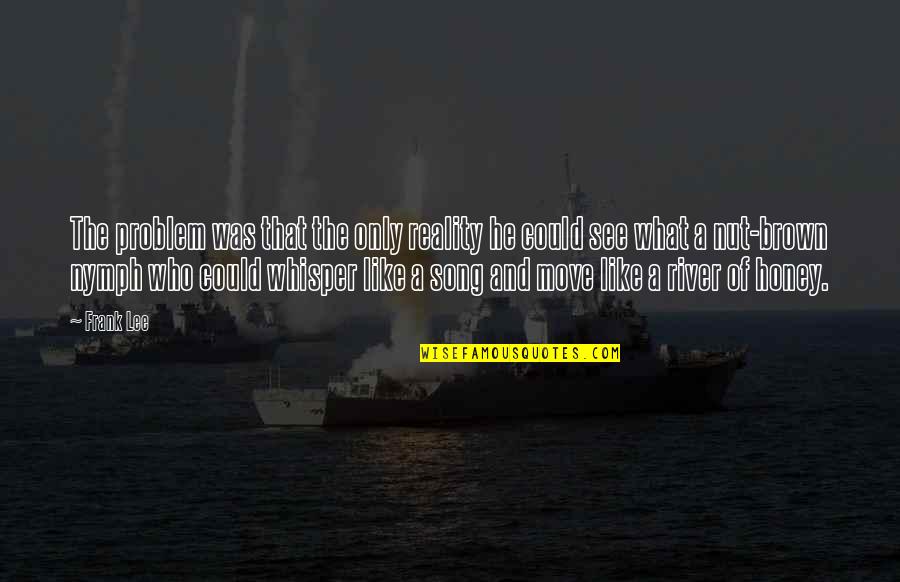 The problem was that the only reality he could see what a nut-brown nymph who could whisper like a song and move like a river of honey. —
Frank Lee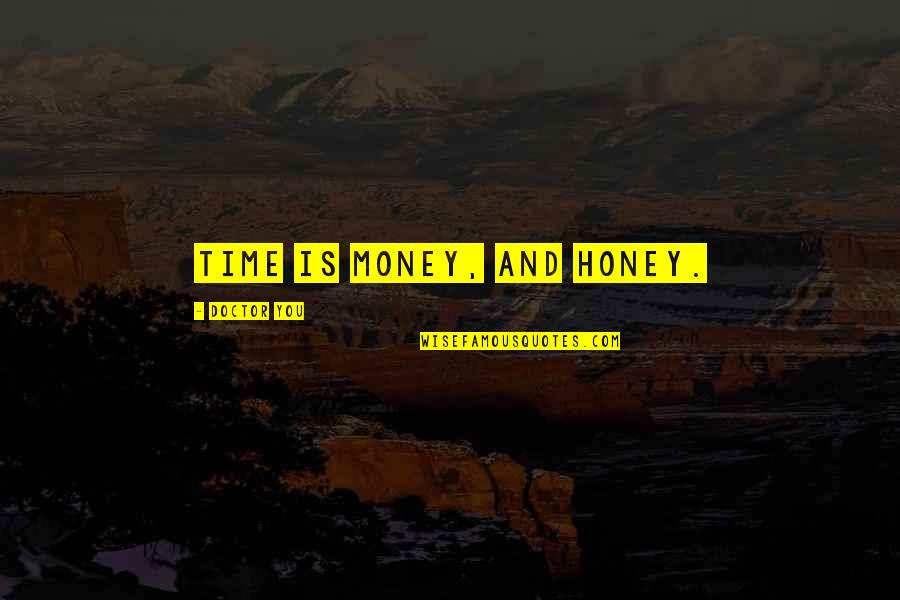 Time is money, and honey. —
Doctor You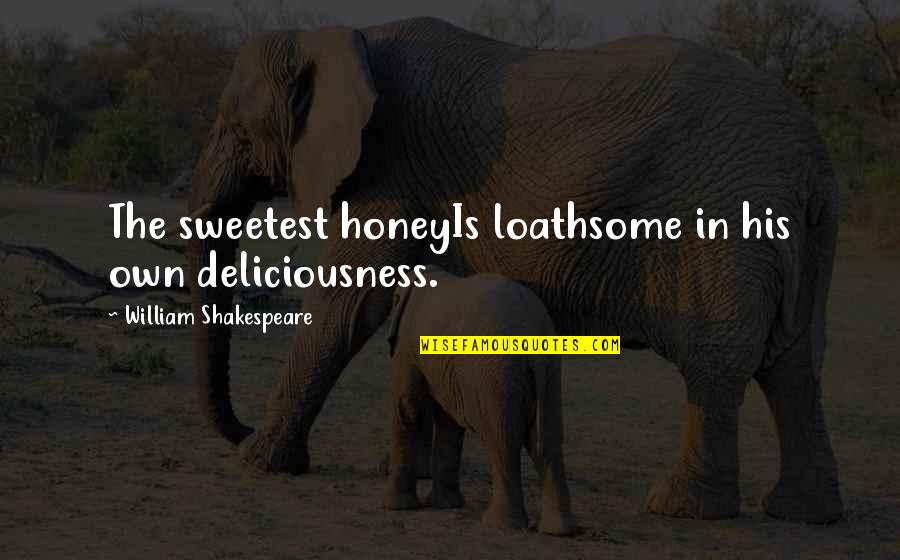 The sweetest honey
Is loathsome in his own deliciousness. —
William Shakespeare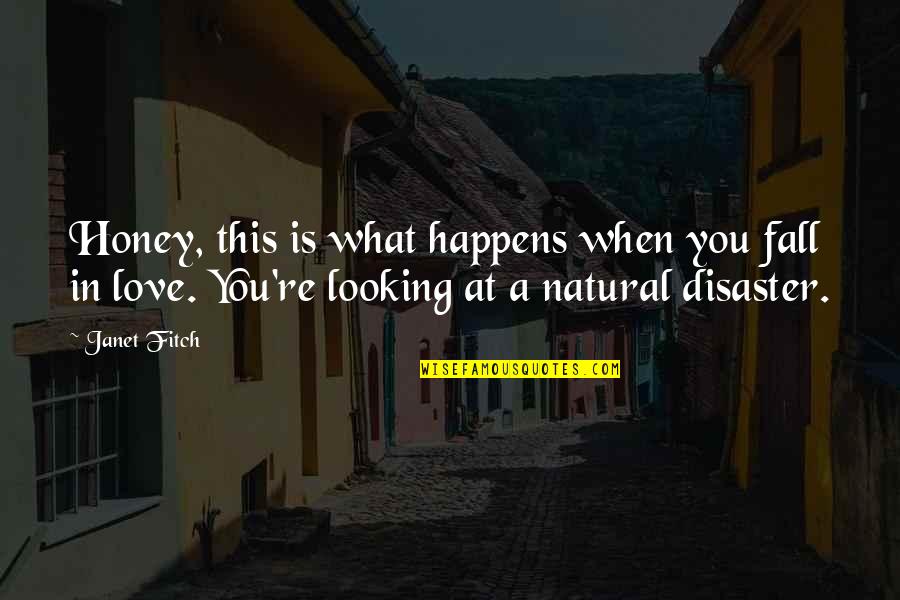 Honey, this is what happens when you fall in love. You're looking at a natural disaster. —
Janet Fitch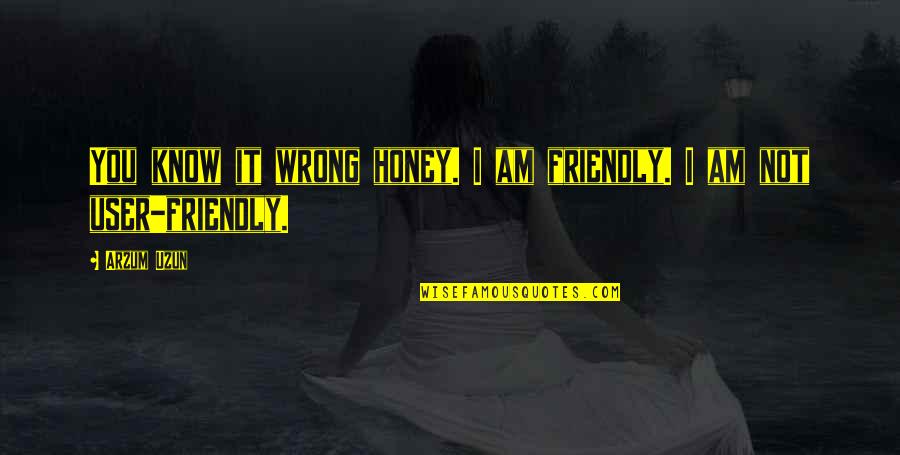 You know it wrong honey.
I am friendly.
I am not user-friendly. —
Arzum Uzun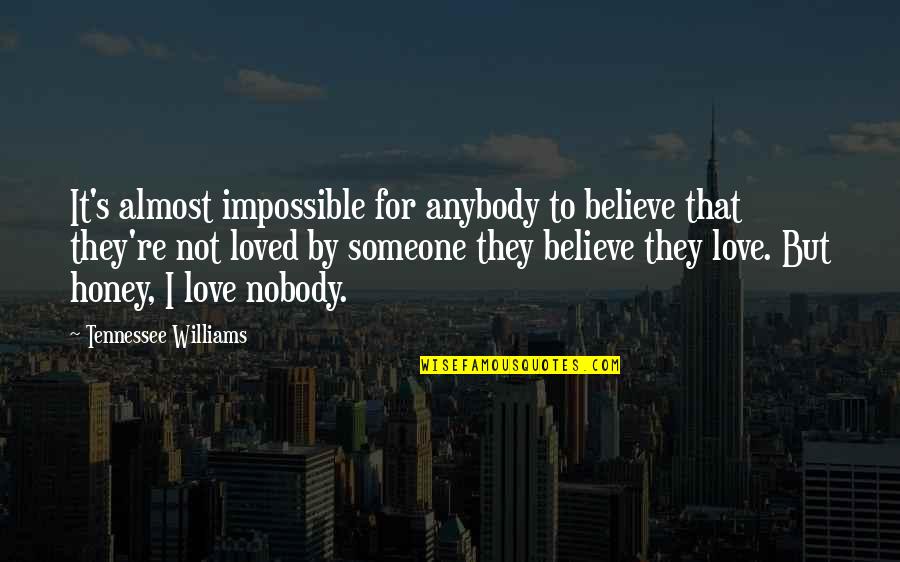 It's almost impossible for anybody to believe that they're not loved by someone they believe they love. But honey, I love nobody. —
Tennessee Williams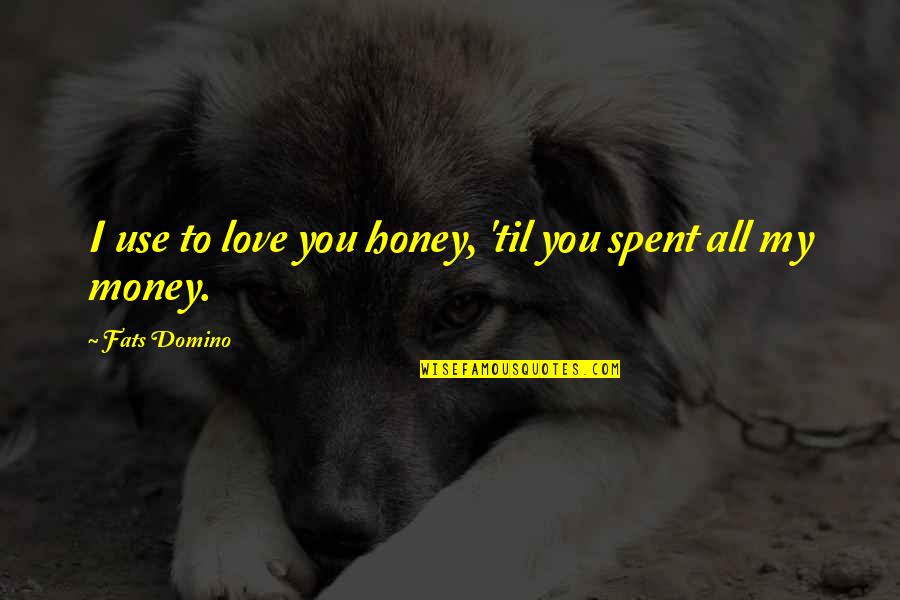 I use to love you honey, 'til you spent all my money. —
Fats Domino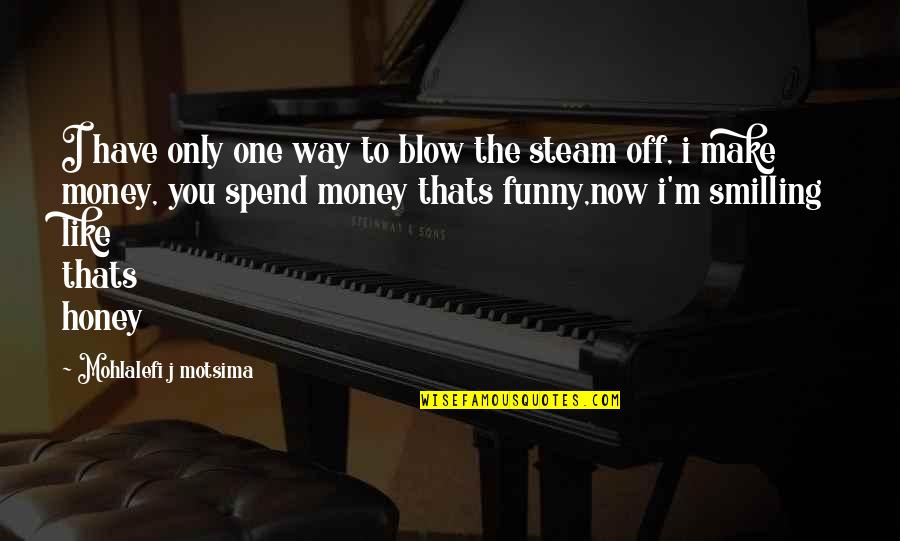 I have only one way to blow the steam off, i make money, you spend money thats funny,now i'm smilling like thats honey —
Mohlalefi J Motsima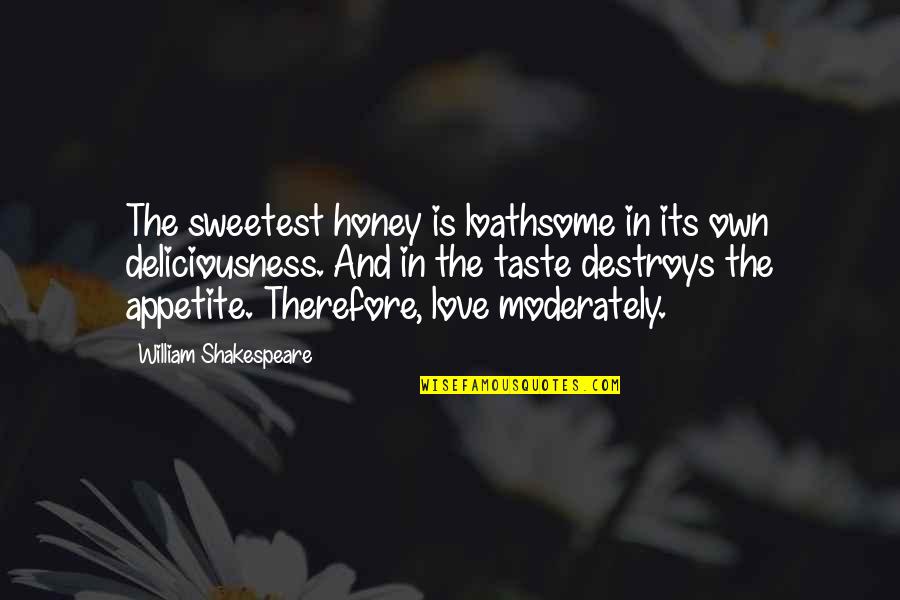 The sweetest honey is loathsome in its own deliciousness. And in the taste destroys the appetite. Therefore, love moderately. —
William Shakespeare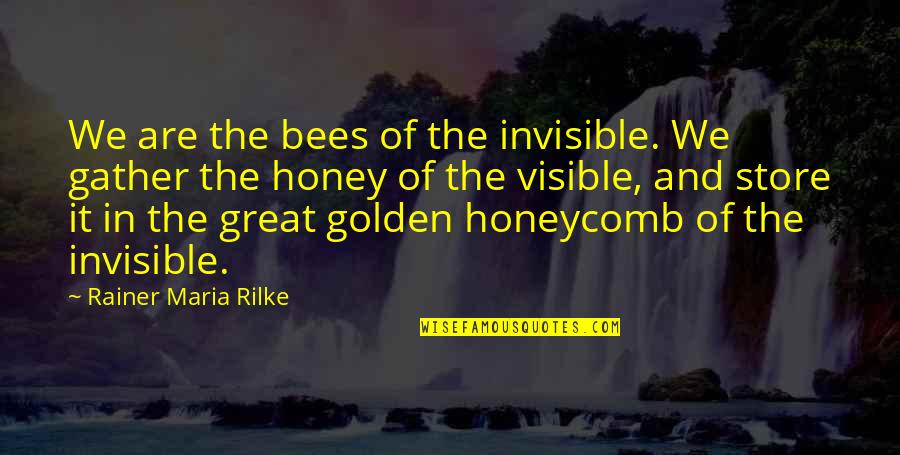 We are the bees of the invisible. We gather the honey of the visible, and store it in the great golden honeycomb of the invisible. —
Rainer Maria Rilke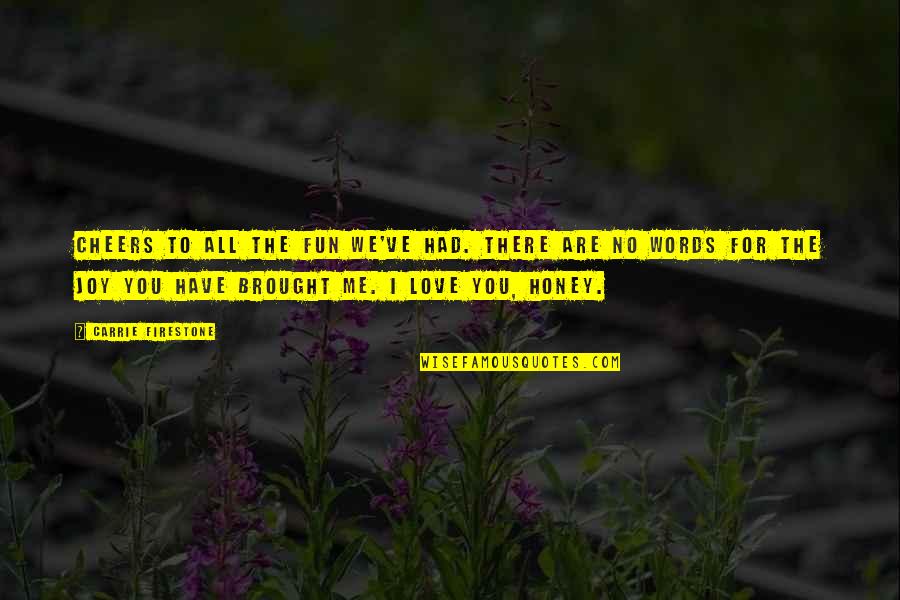 Cheers to all the fun we've had. There are no words for the joy you have brought me. I love you, honey. —
Carrie Firestone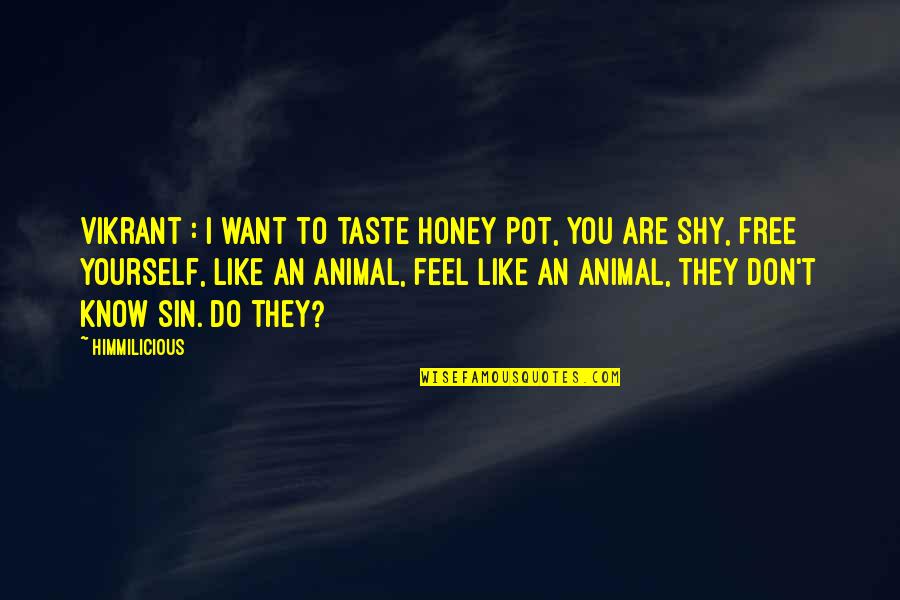 Vikrant : I want to taste honey pot, You are shy, free yourself, like an animal, feel like an animal, they don't know sin. Do they? —
Himmilicious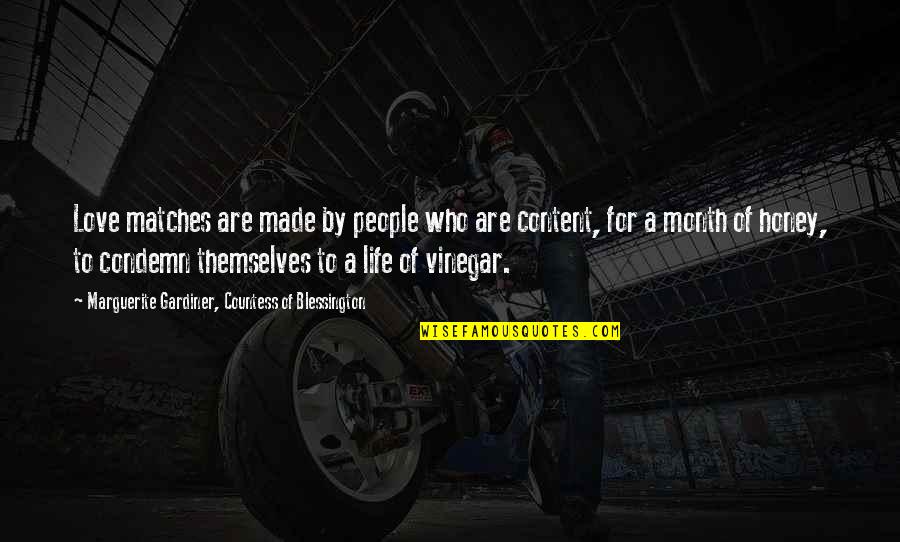 Love matches are made by people who are content, for a month of honey, to condemn themselves to a life of vinegar. —
Marguerite Gardiner, Countess Of Blessington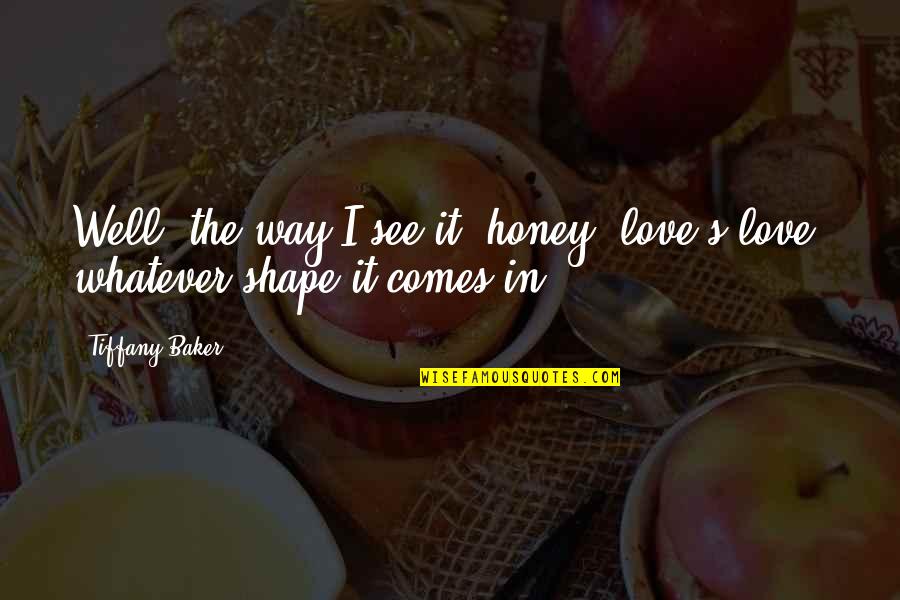 Well, the way I see it, honey, love's love, whatever shape it comes in. —
Tiffany Baker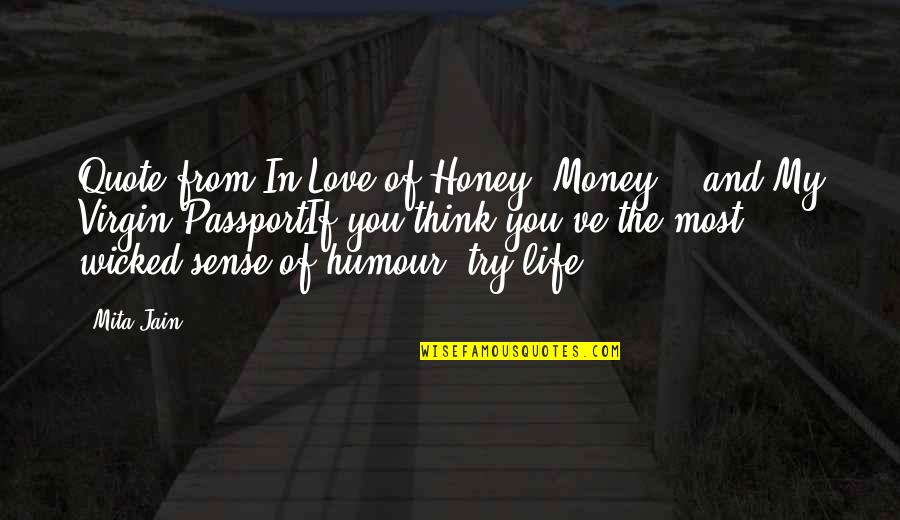 Quote from In Love of Honey, Money....and My Virgin Passport
If you think you've the most wicked sense of humour, try life! —
Mita Jain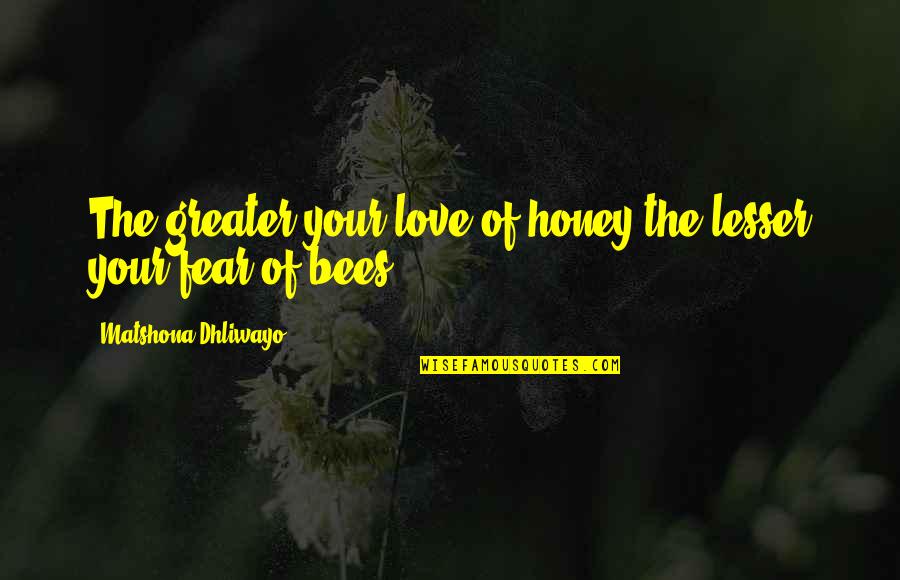 The greater your love of honey
the lesser your fear of bees. —
Matshona Dhliwayo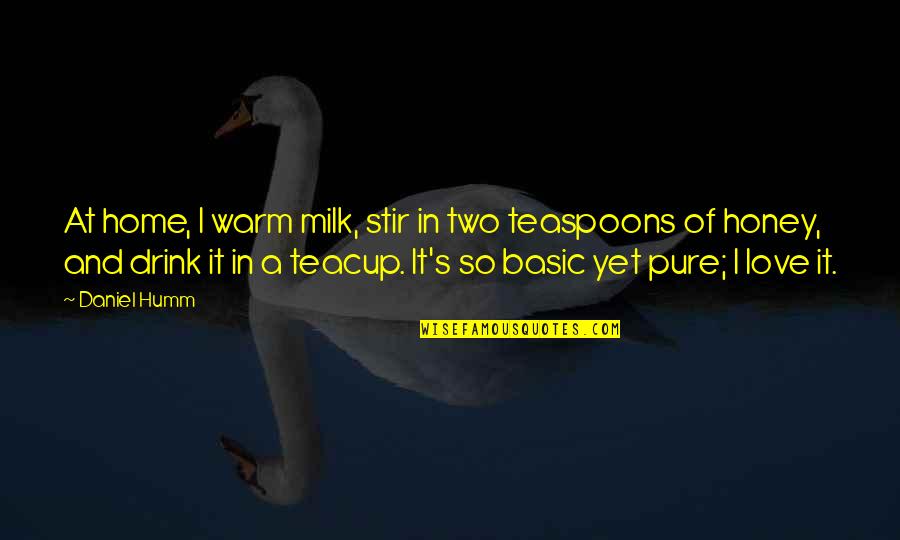 At home, I warm milk, stir in two teaspoons of honey, and drink it in a teacup. It's so basic yet pure; I love it. —
Daniel Humm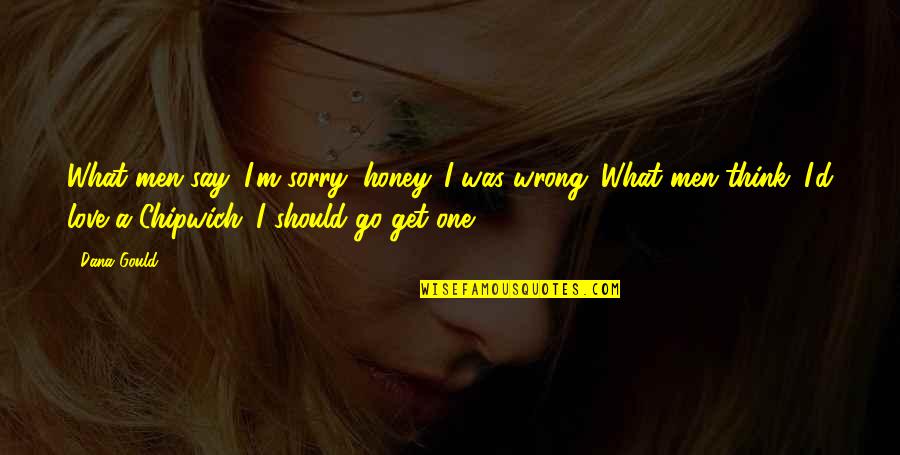 What men say: I'm sorry, honey. I was wrong. What men think: I'd love a Chipwich. I should go get one. —
Dana Gould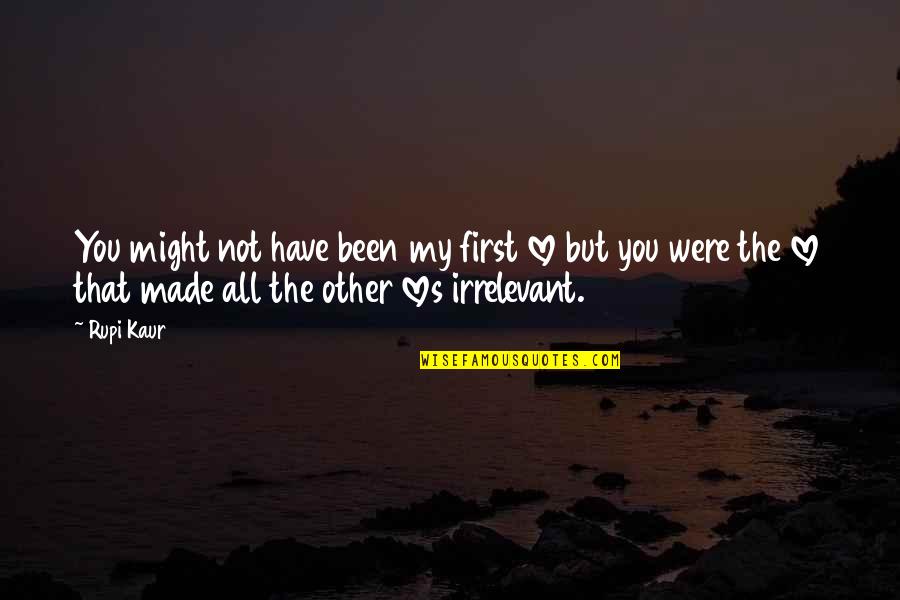 You might not have been my first love but you were the love that made all the other loves irrelevant. —
Rupi Kaur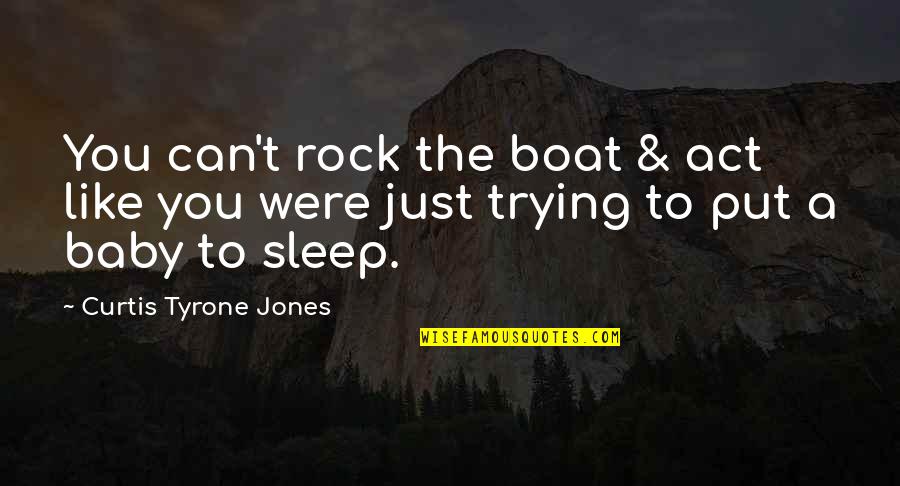 You can't rock the boat & act like you were just trying to put a baby to sleep. —
Curtis Tyrone Jones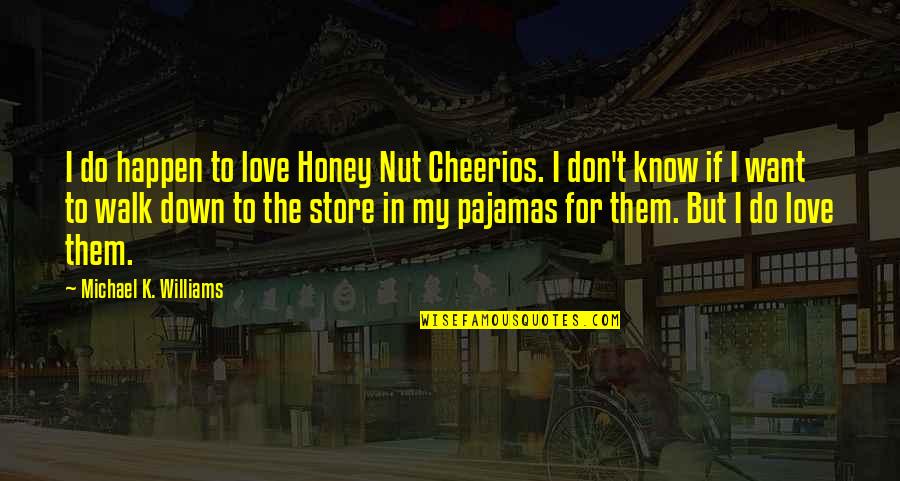 I do happen to love Honey Nut Cheerios. I don't know if I want to walk down to the store in my pajamas for them. But I do love them. —
Michael K. Williams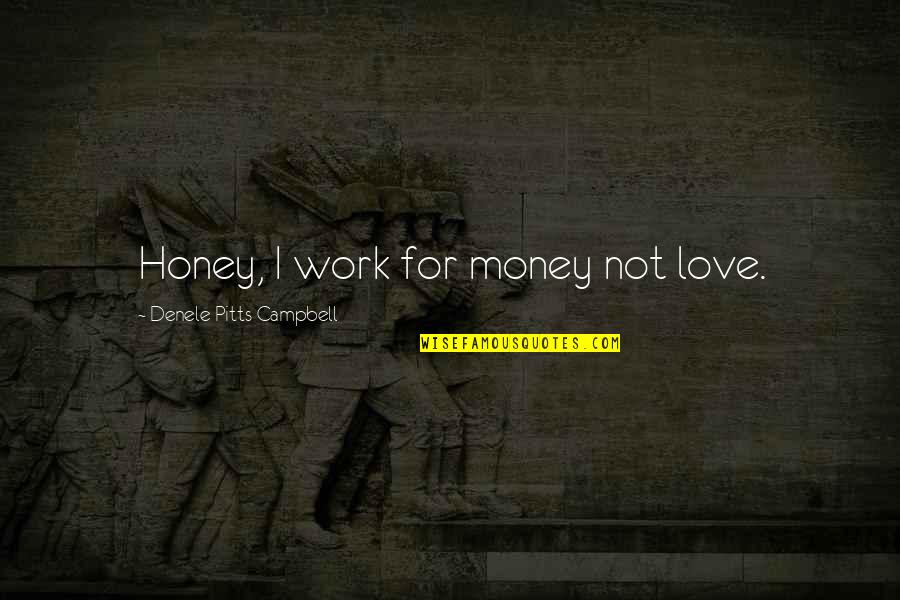 Honey, I work for money not love. —
Denele Pitts Campbell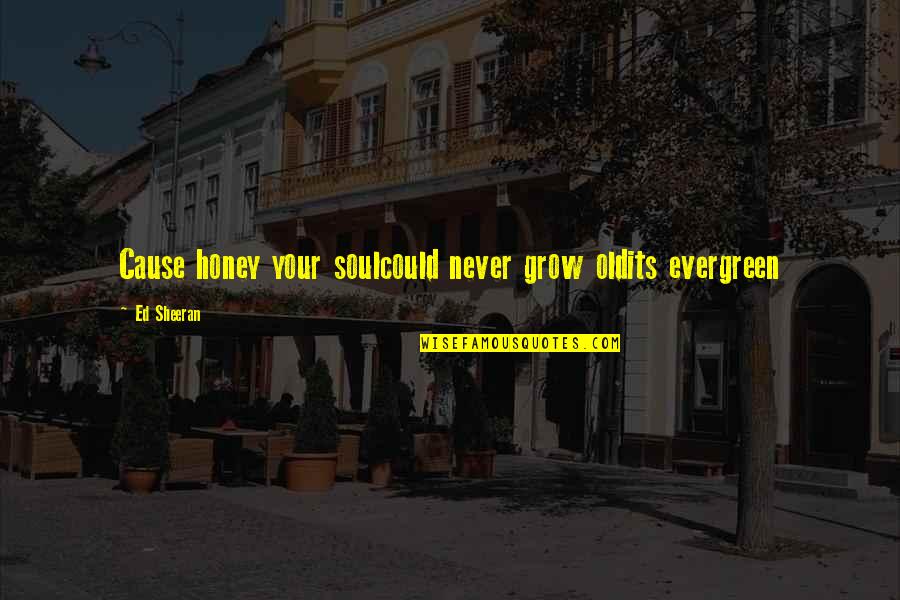 Cause honey your soul
could never grow old
its evergreen —
Ed Sheeran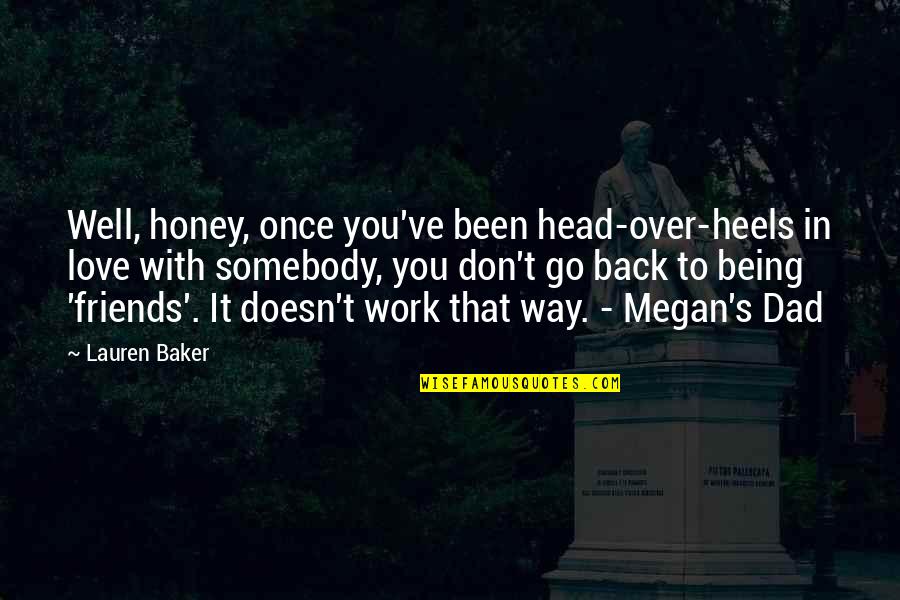 Well, honey, once you've been head-over-heels in love with somebody, you don't go back to being 'friends'. It doesn't work that way. - Megan's Dad —
Lauren Baker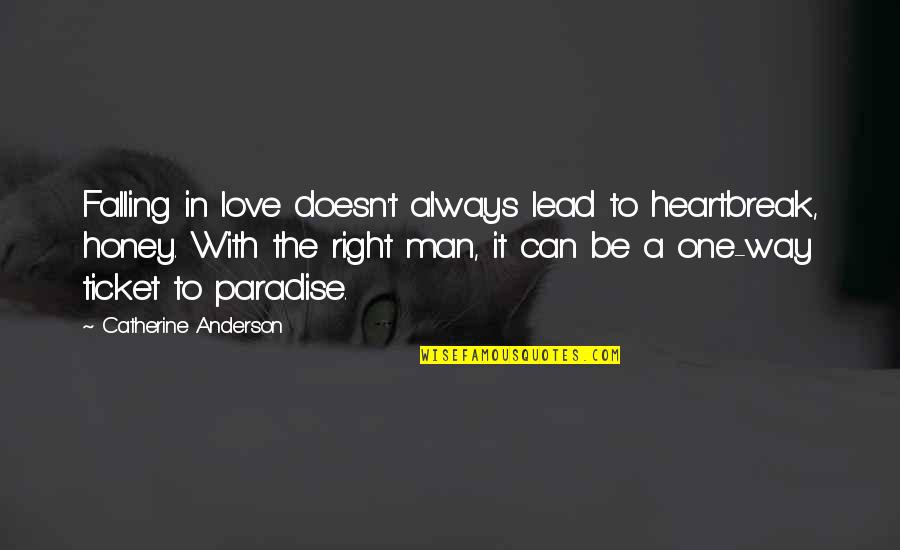 Falling in love doesn't always lead to heartbreak, honey. With the right man, it can be a one-way ticket to paradise. —
Catherine Anderson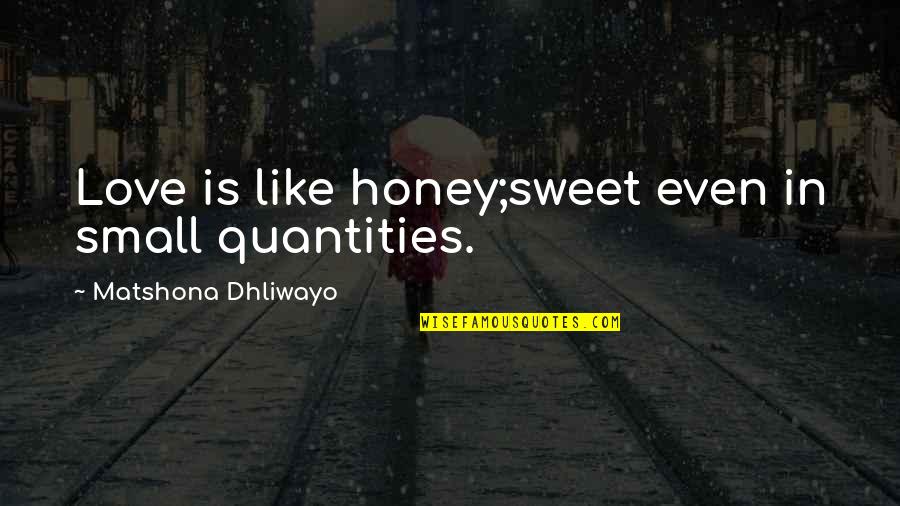 Love is like honey;
sweet even in small quantities. —
Matshona Dhliwayo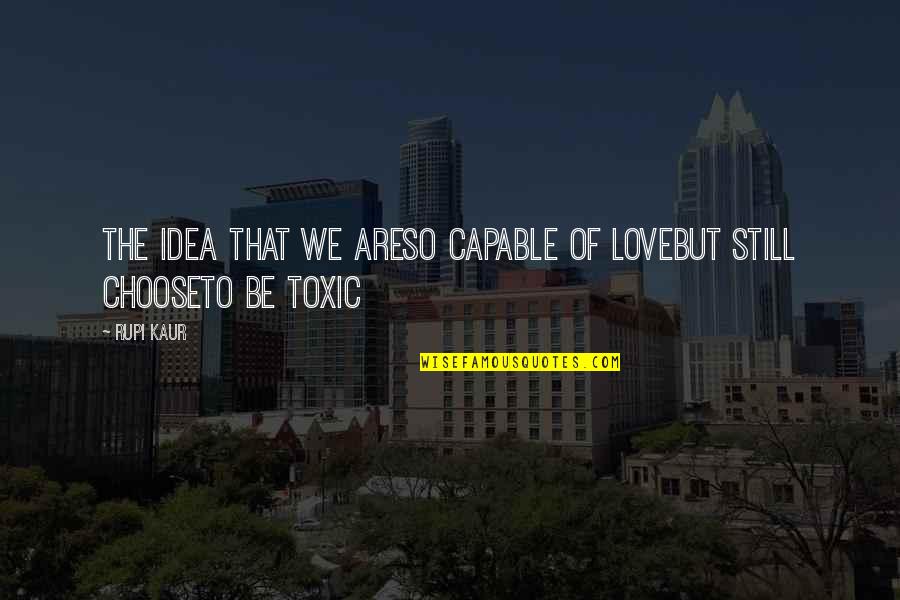 the idea that we are
so capable of love
but still choose
to be toxic —
Rupi Kaur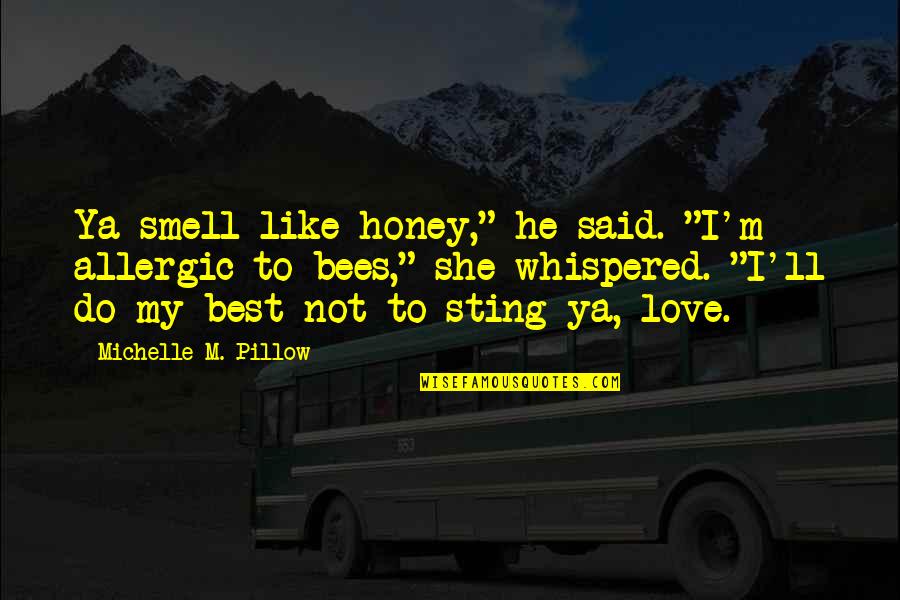 Ya smell like honey," he said.
"I'm allergic to bees," she whispered.
"I'll do my best not to sting ya, love. —
Michelle M. Pillow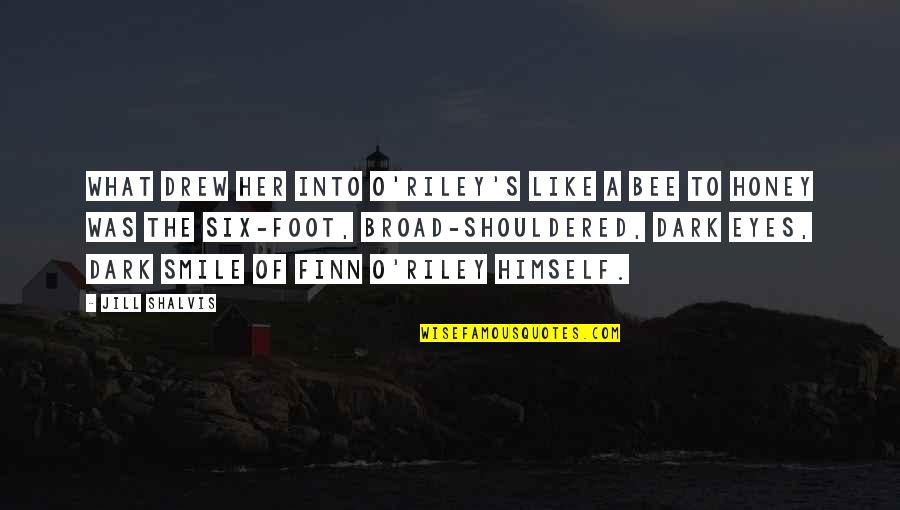 What drew her into O'Riley's like a bee to honey was the six-foot, broad-shouldered, dark eyes, dark smile of Finn O'Riley himself. —
Jill Shalvis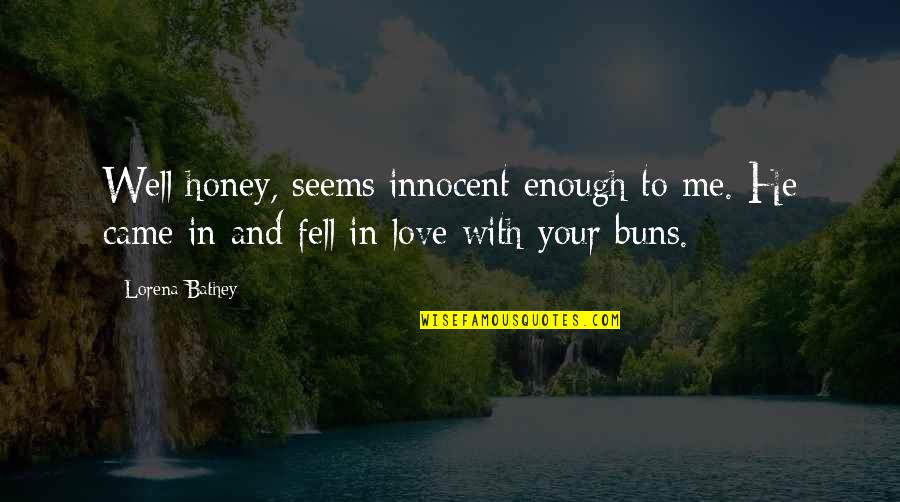 Well honey, seems innocent enough to me. He came in and fell in love with your buns. —
Lorena Bathey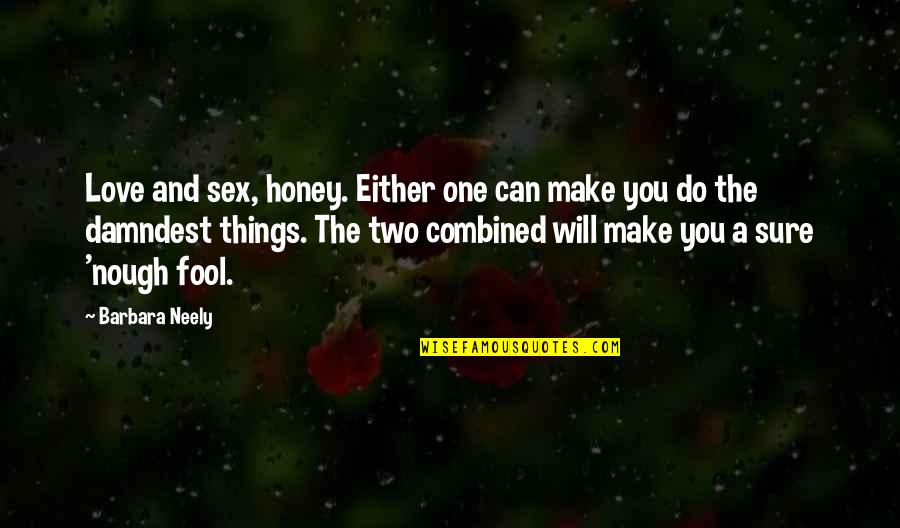 Love and sex, honey. Either one can make you do the damndest things. The two combined will make you a sure 'nough fool. —
Barbara Neely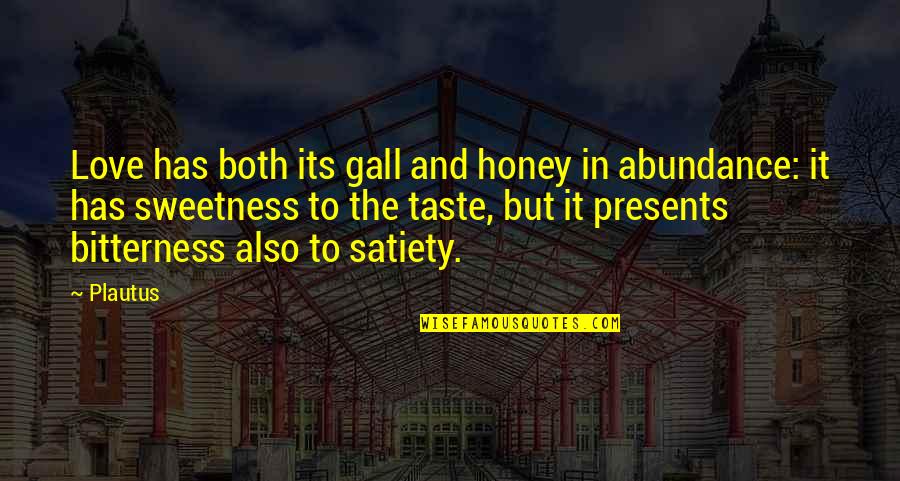 Love has both its gall and honey in abundance: it has sweetness to the taste, but it presents bitterness also to satiety. —
Plautus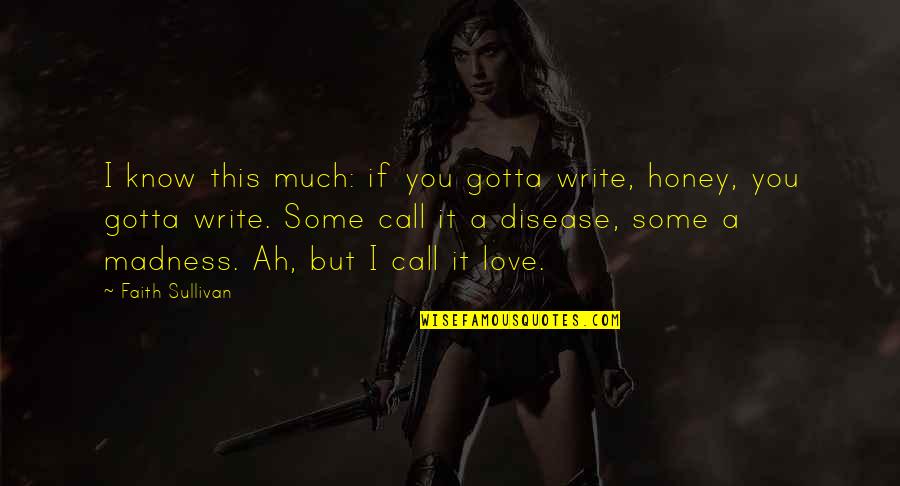 I know this much: if you gotta write, honey, you gotta write. Some call it a disease, some a madness. Ah, but I call it love. —
Faith Sullivan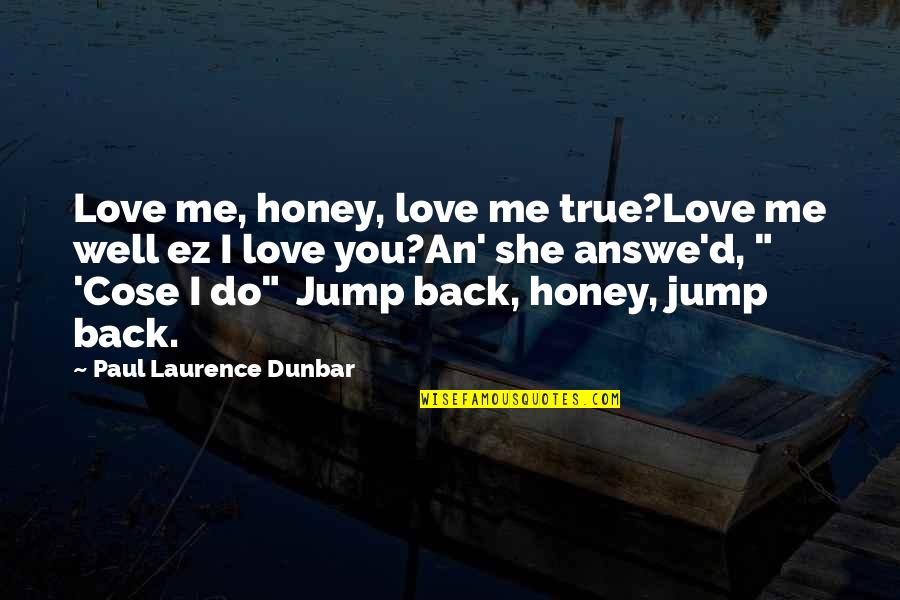 Love me, honey, love me true?
Love me well ez I love you?
An' she answe'd, " 'Cose I do"
Jump back, honey, jump back. —
Paul Laurence Dunbar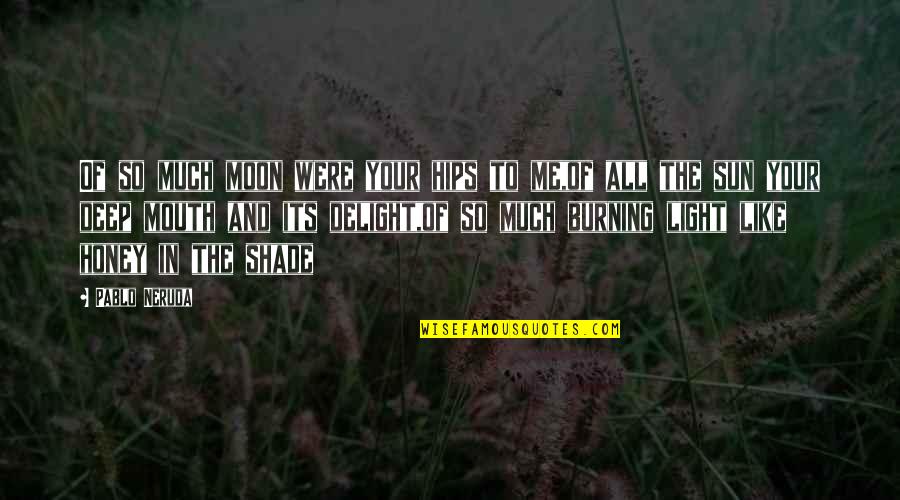 Of so much moon were your hips to me,
of all the sun your deep mouth and its delight,
of so much burning light like honey in the shade —
Pablo Neruda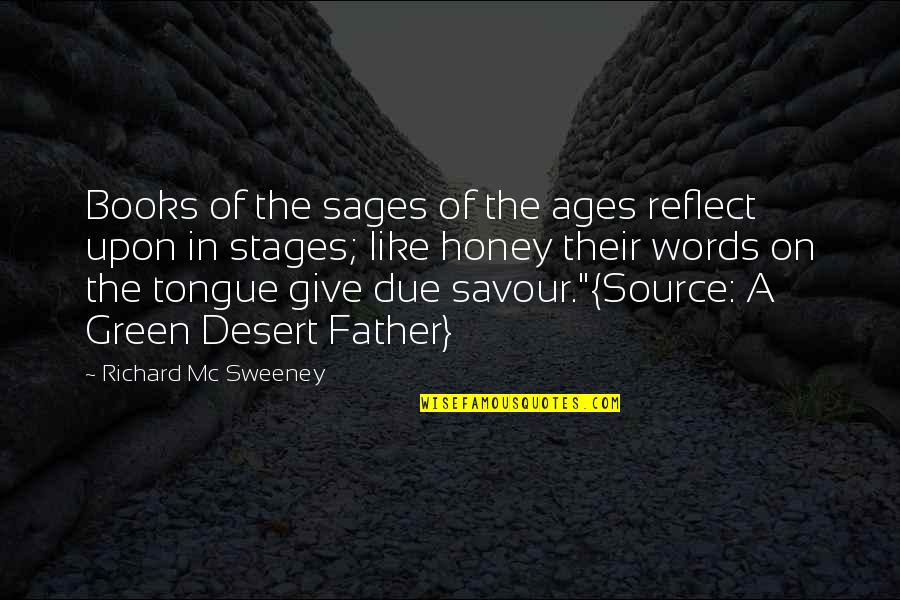 Books of the sages of the ages reflect upon in stages; like honey their words on the tongue give due savour."
{Source: A Green Desert Father} —
Richard Mc Sweeney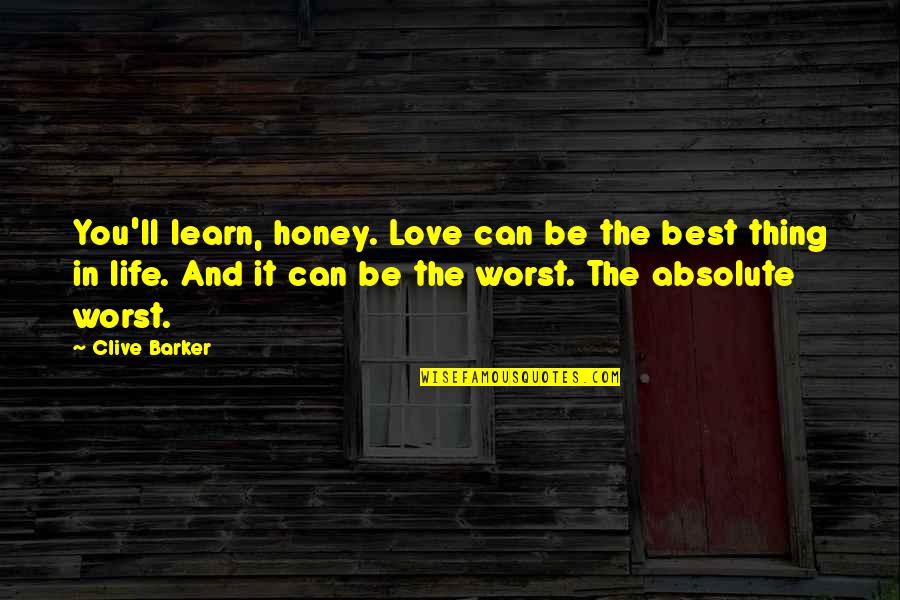 You'll learn, honey. Love can be the best thing in life. And it can be the worst. The absolute worst. —
Clive Barker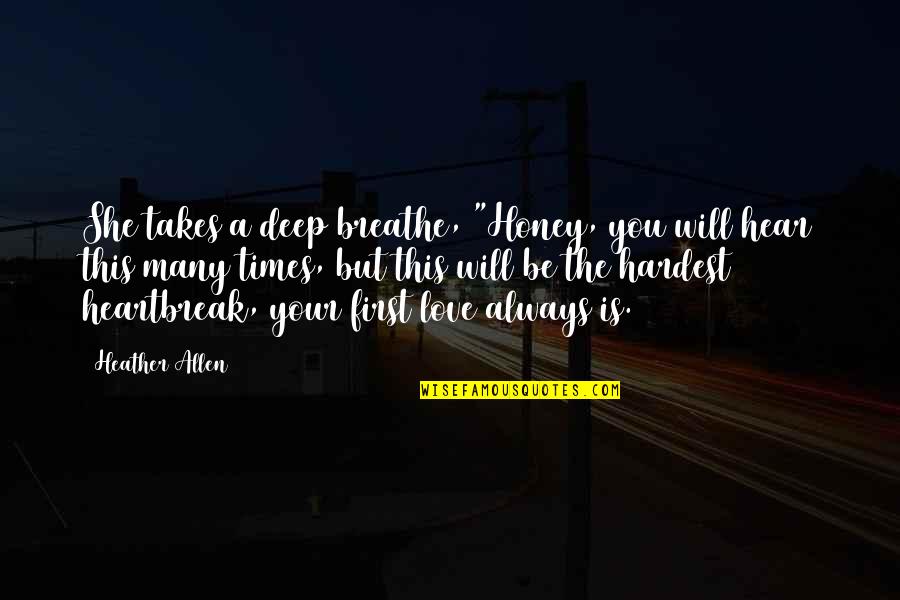 She takes a deep breathe, "Honey, you will hear this many times, but this will be the hardest heartbreak, your first love always is. —
Heather Allen