History By Historians Quotes
Collection of top 38 famous quotes about History By Historians
as is done by the newest historians, we shall have the history of monarchs and writers, but not the history of the life of the peoples.
—
Leo Tolstoy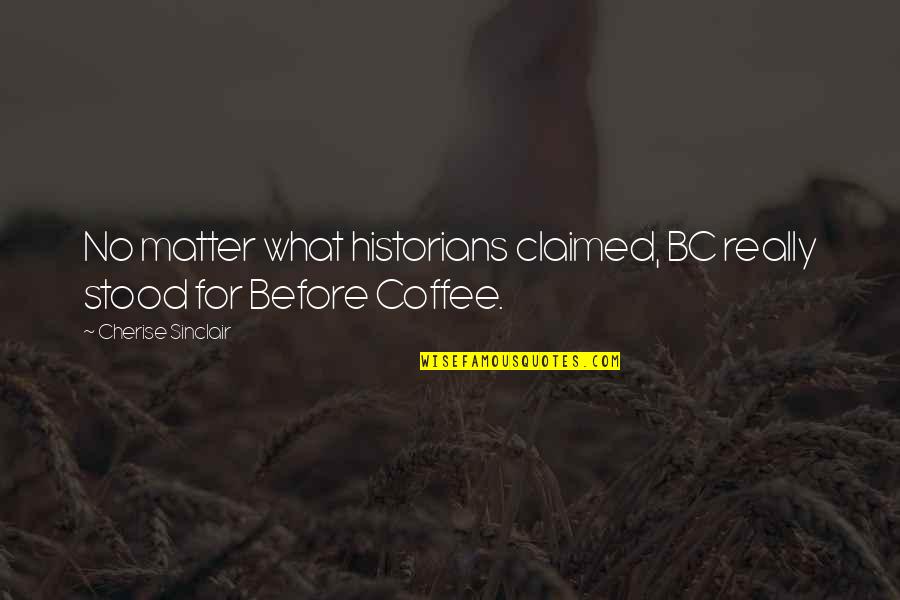 No matter what historians claimed, BC really stood for Before Coffee.
—
Cherise Sinclair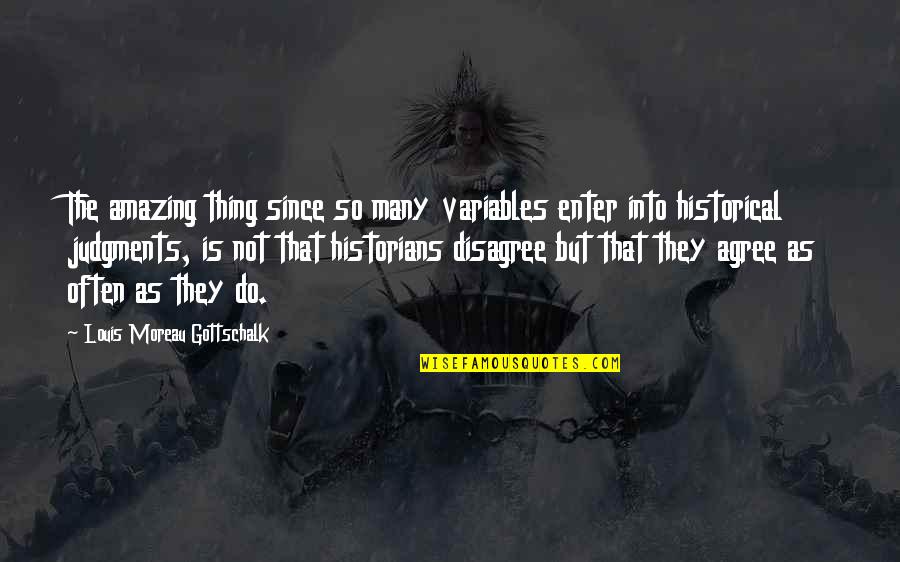 The amazing thing since so many variables enter into historical judgments, is not that historians disagree but that they agree as often as they do.
—
Louis Moreau Gottschalk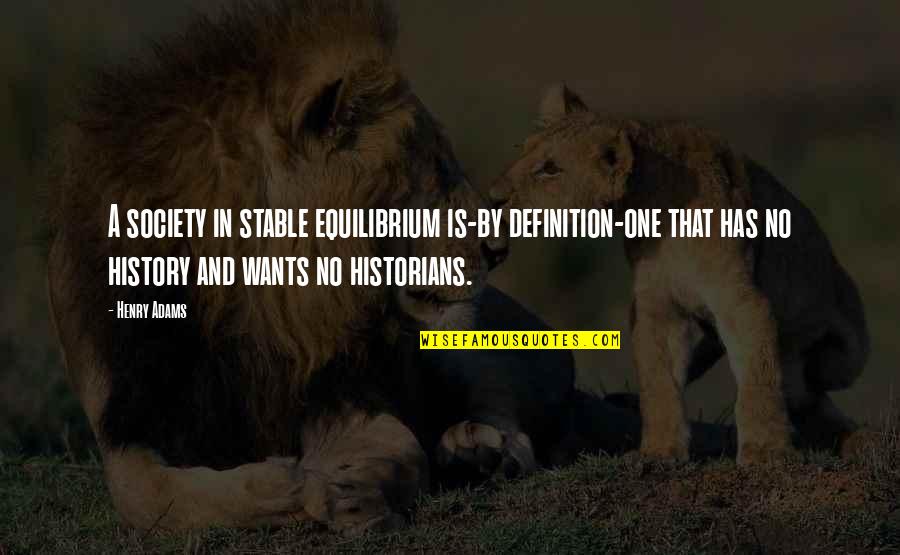 A society in stable equilibrium is-by definition-one that has no history and wants no historians.
—
Henry Adams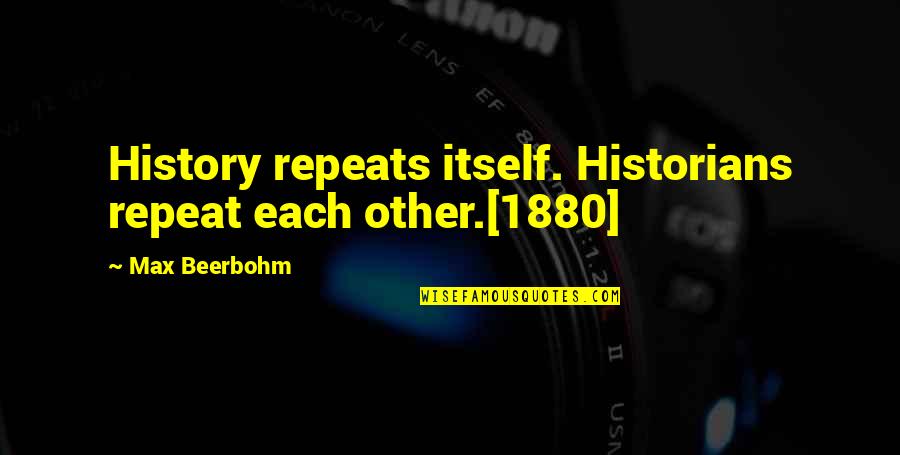 History repeats itself. Historians repeat each other.
[1880]
—
Max Beerbohm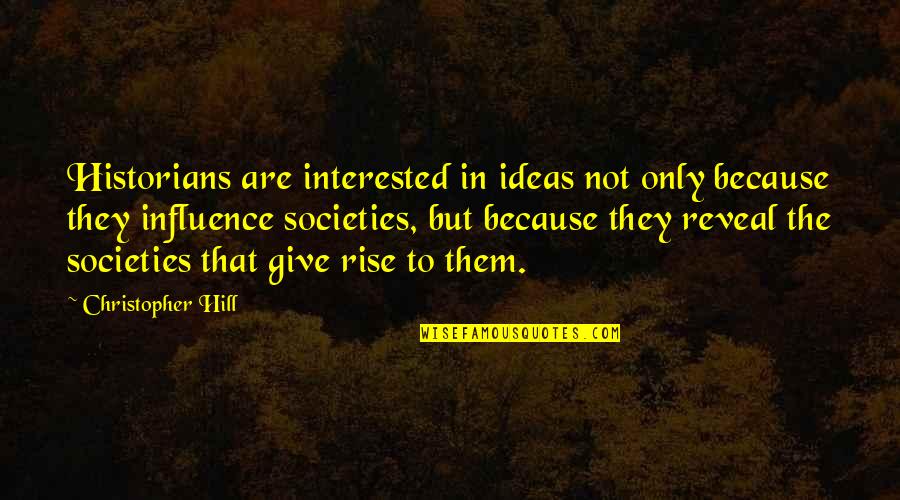 Historians are interested in ideas not only because they influence societies, but because they reveal the societies that give rise to them.
—
Christopher Hill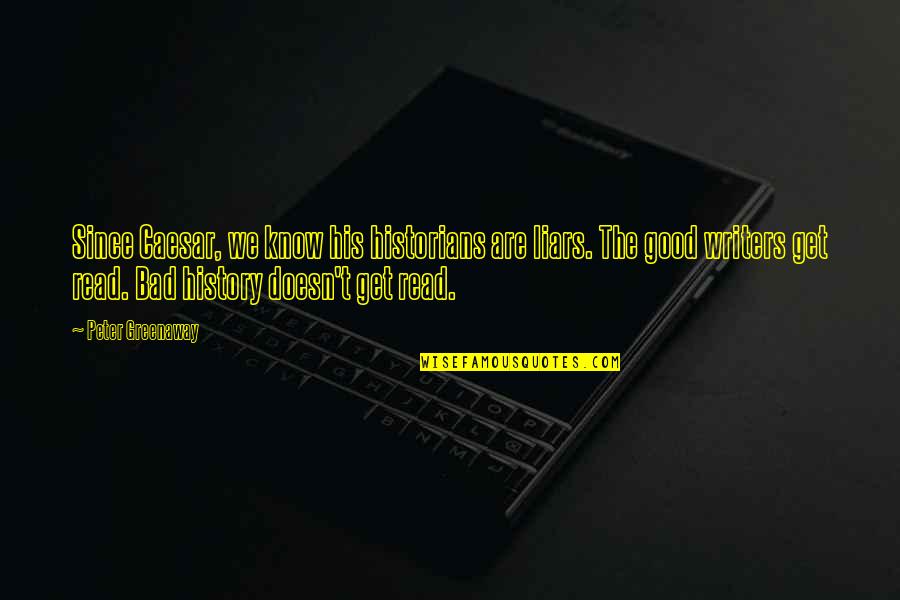 Since Caesar, we know his historians are liars. The good writers get read. Bad history doesn't get read.
—
Peter Greenaway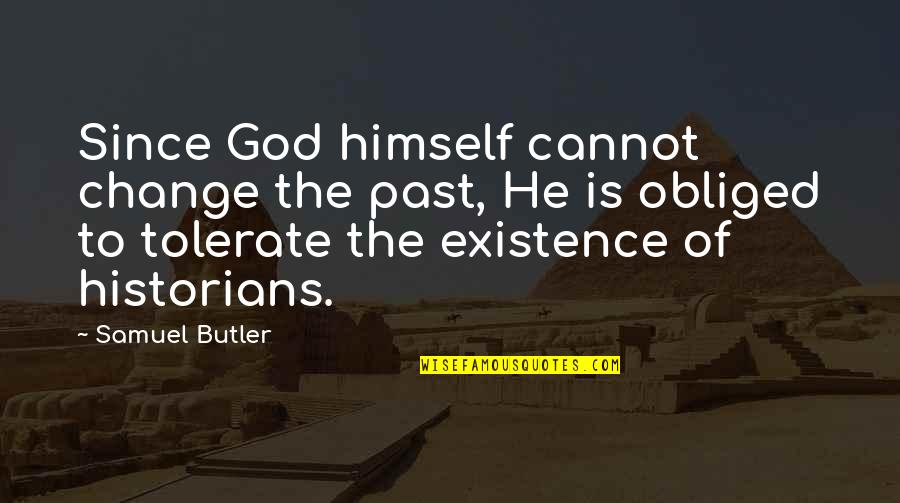 Since God himself cannot change the past, He is obliged to tolerate the existence of historians. —
Samuel Butler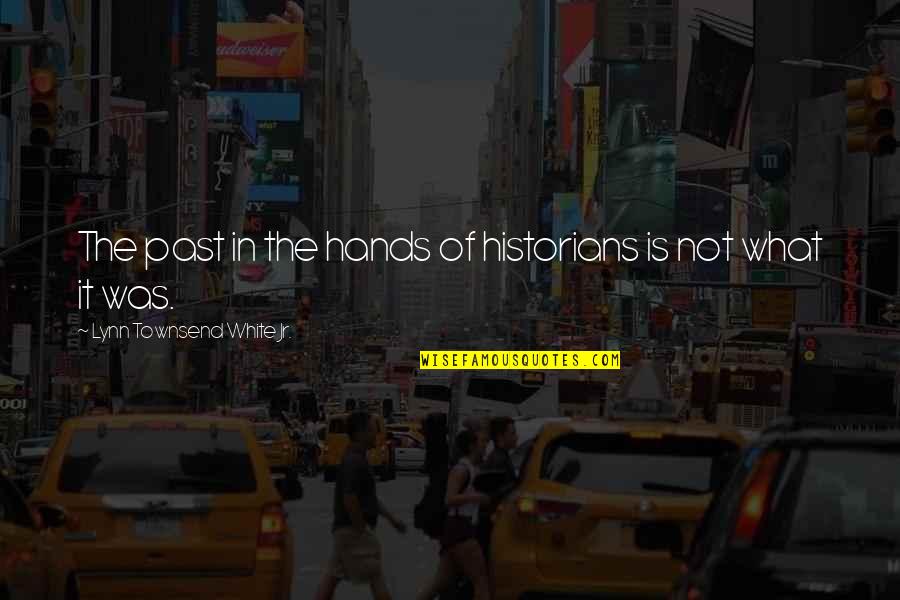 The past in the hands of historians is not what it was. —
Lynn Townsend White Jr.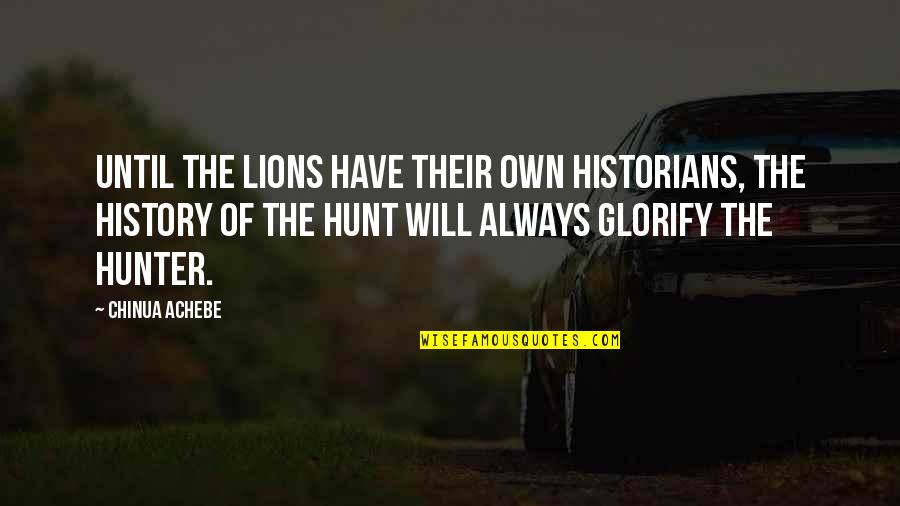 Until the lions have their own historians, the history of the hunt will always glorify the hunter. —
Chinua Achebe
Canceled checks will be to future historians and cultural anthropologists what the Dead Sea Scrolls and hieroglyphics are to us. —
Brent Staples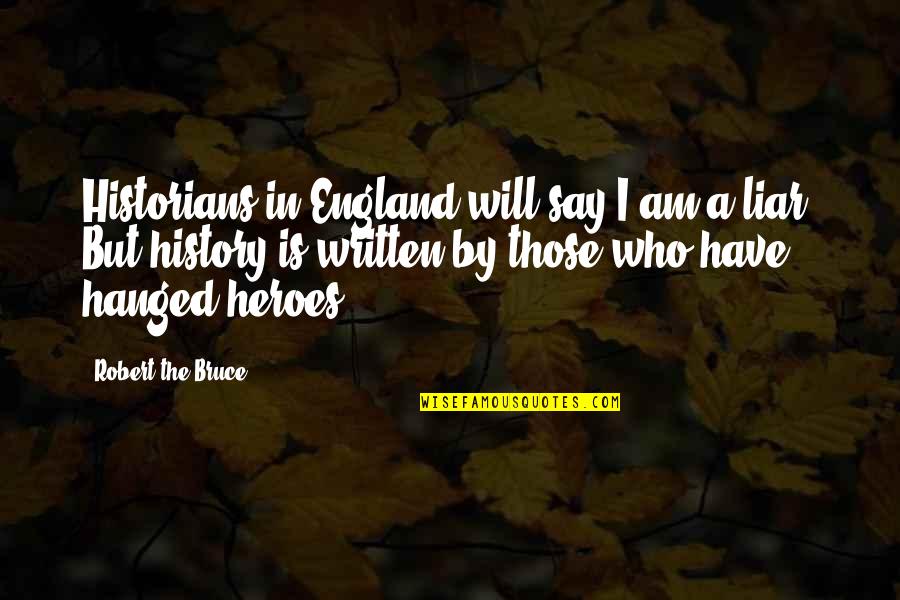 Historians in England will say I am a liar. But history is written by those who have hanged heroes. —
Robert The Bruce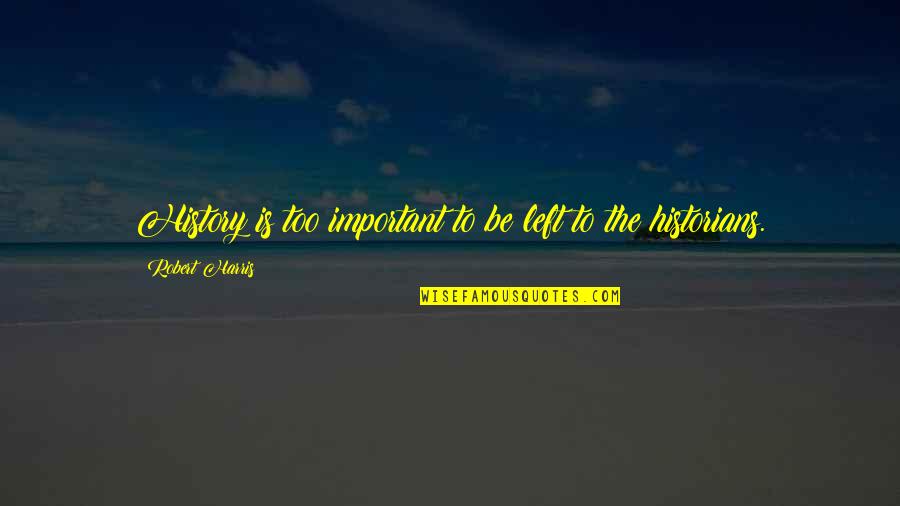 History is too important to be left to the historians. —
Robert Harris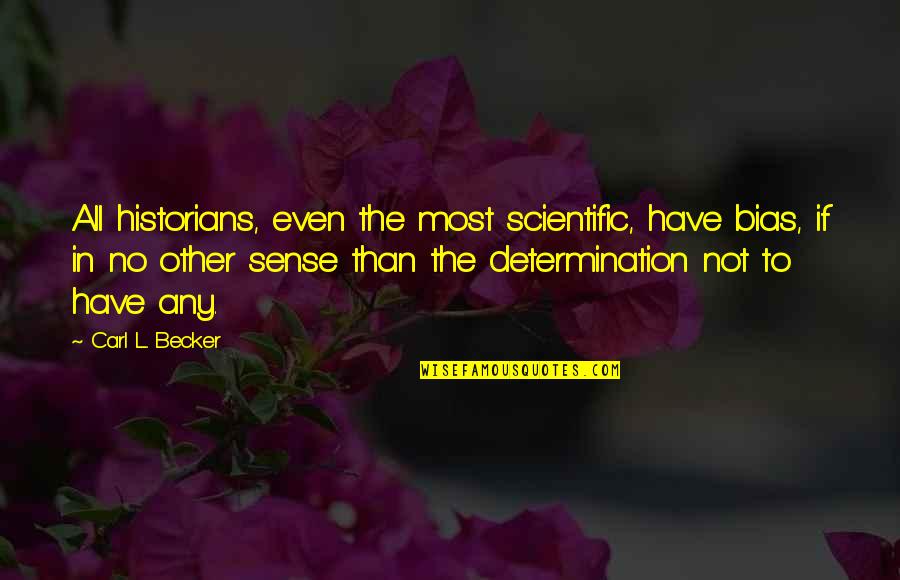 All historians, even the most scientific, have bias, if in no other sense than the determination not to have any. —
Carl L. Becker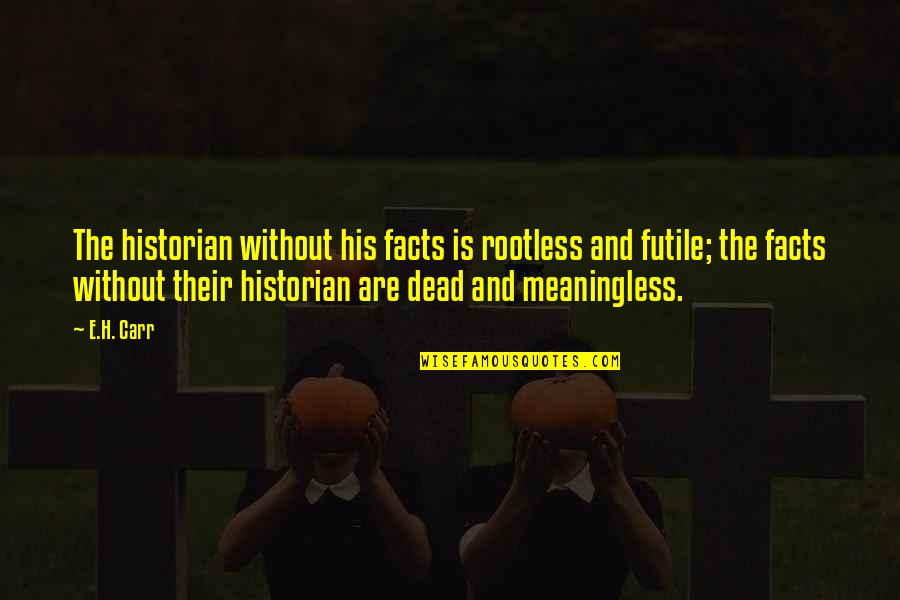 The historian without his facts is rootless and futile; the facts without their historian are dead and meaningless. —
E.H. Carr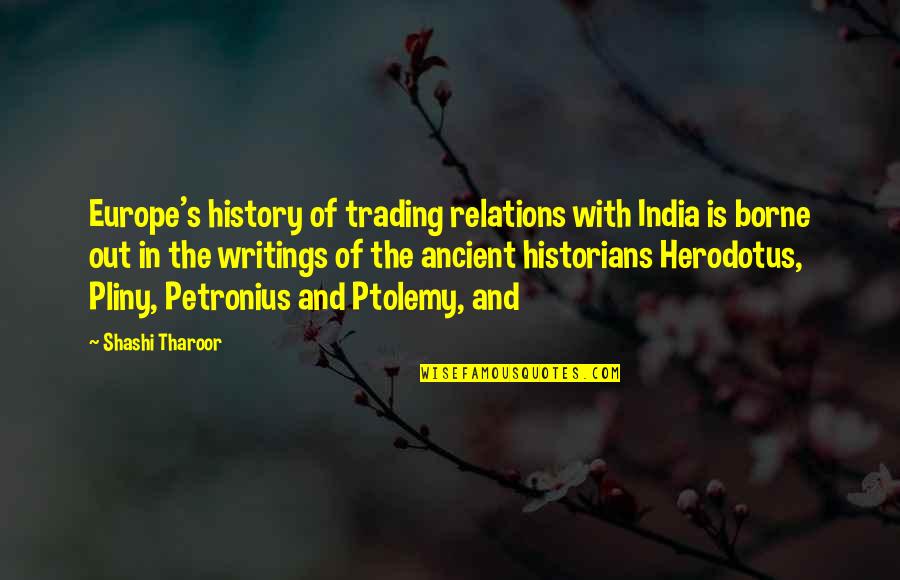 Europe's history of trading relations with India is borne out in the writings of the ancient historians Herodotus, Pliny, Petronius and Ptolemy, and —
Shashi Tharoor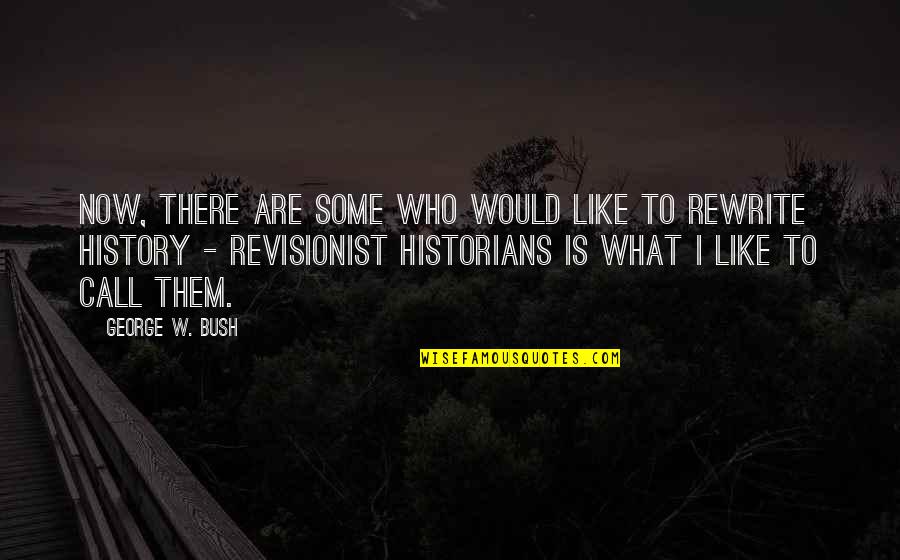 Now, there are some who would like to rewrite history - revisionist historians is what I like to call them. —
George W. Bush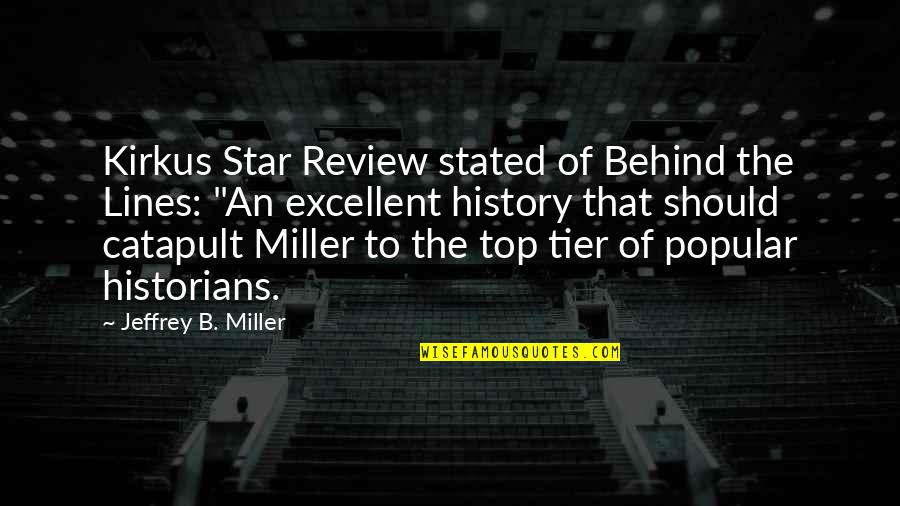 Kirkus Star Review stated of Behind the Lines: "An excellent history that should catapult Miller to the top tier of popular historians. —
Jeffrey B. Miller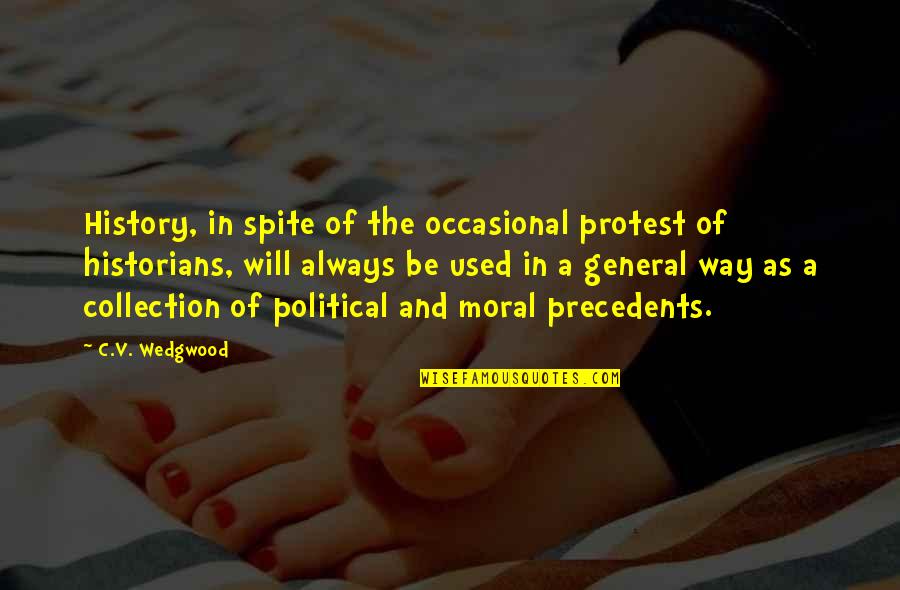 History, in spite of the occasional protest of historians, will always be used in a general way as a collection of political and moral precedents. —
C.V. Wedgwood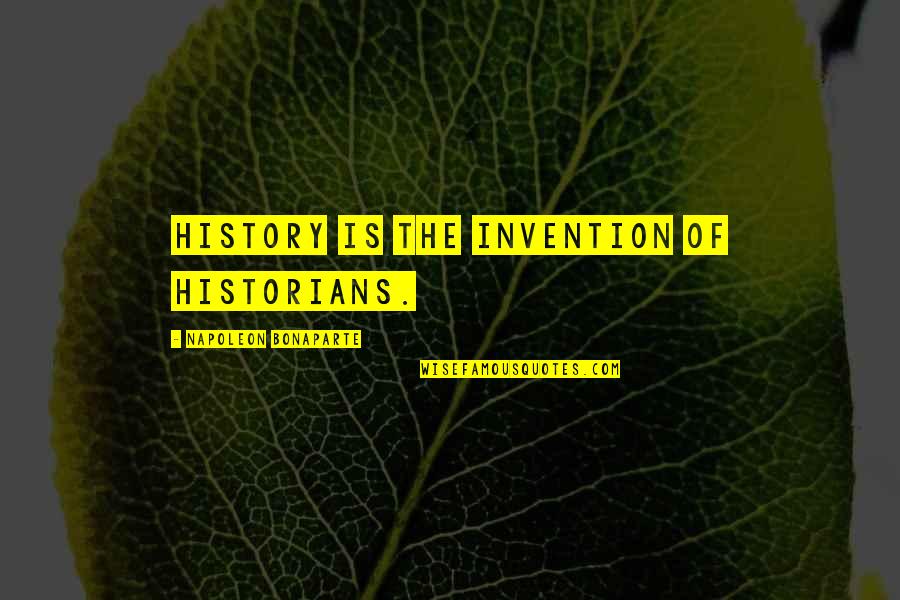 History is the invention of historians. —
Napoleon Bonaparte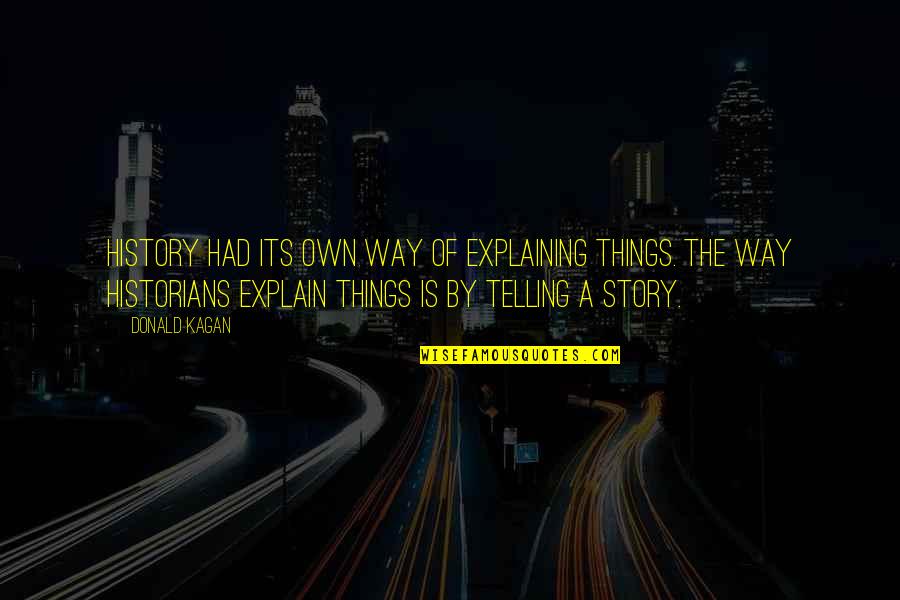 History had its own way of explaining things. The way historians explain things is by telling a story. —
Donald Kagan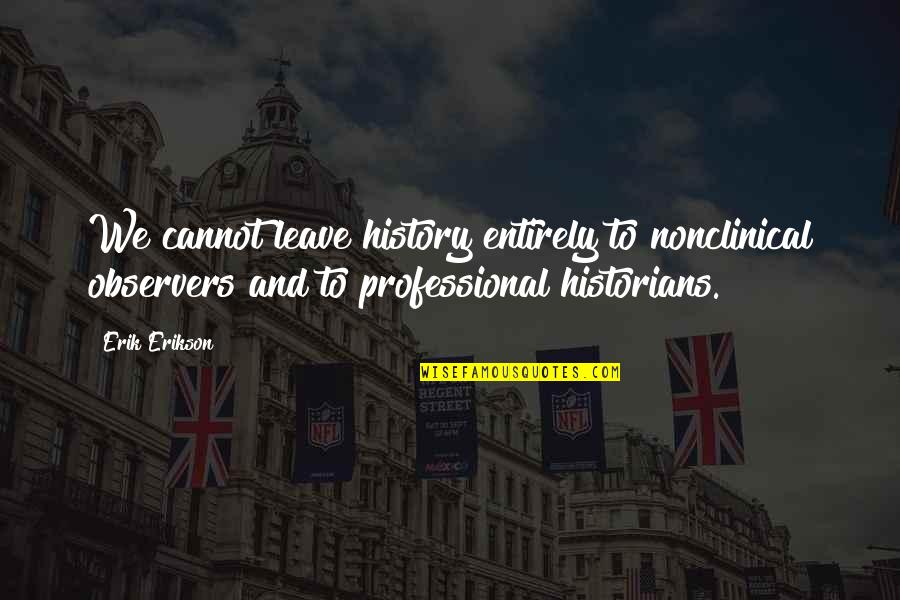 We cannot leave history entirely to nonclinical observers and to professional historians. —
Erik Erikson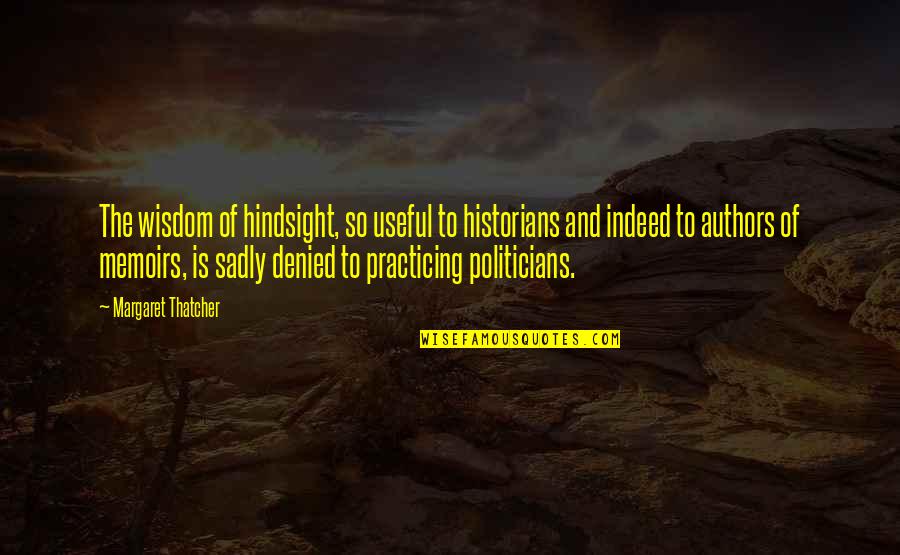 The wisdom of hindsight, so useful to historians and indeed to authors of memoirs, is sadly denied to practicing politicians. —
Margaret Thatcher
The middle sort of historians (of which the most part are) spoil all; they will chew our meat for us. —
Michel De Montaigne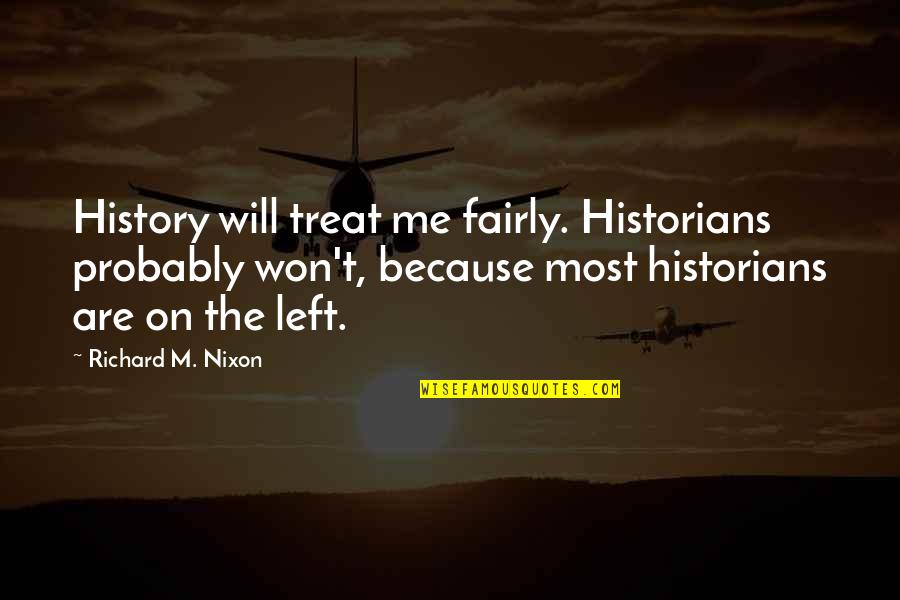 History will treat me fairly. Historians probably won't, because most historians are on the left. —
Richard M. Nixon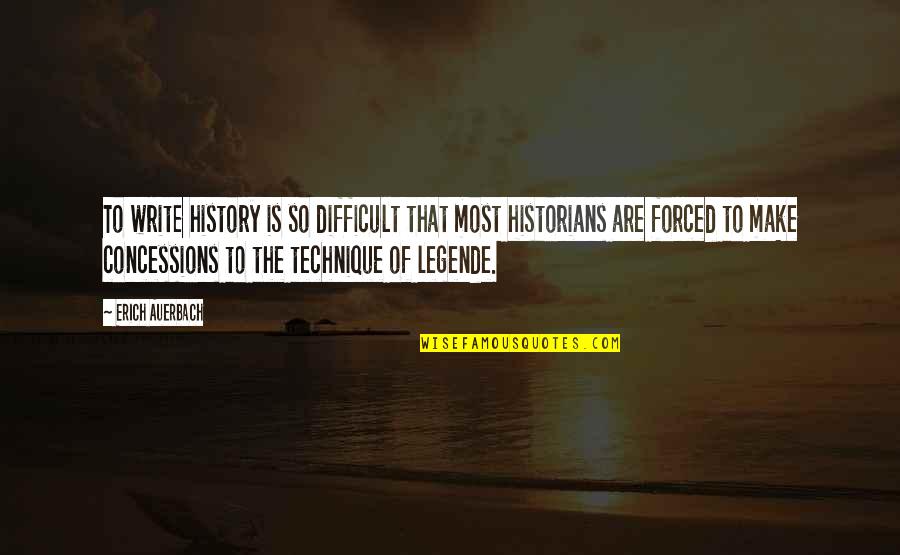 To write history is so difficult that most historians are forced to make concessions to the technique of legende. —
Erich Auerbach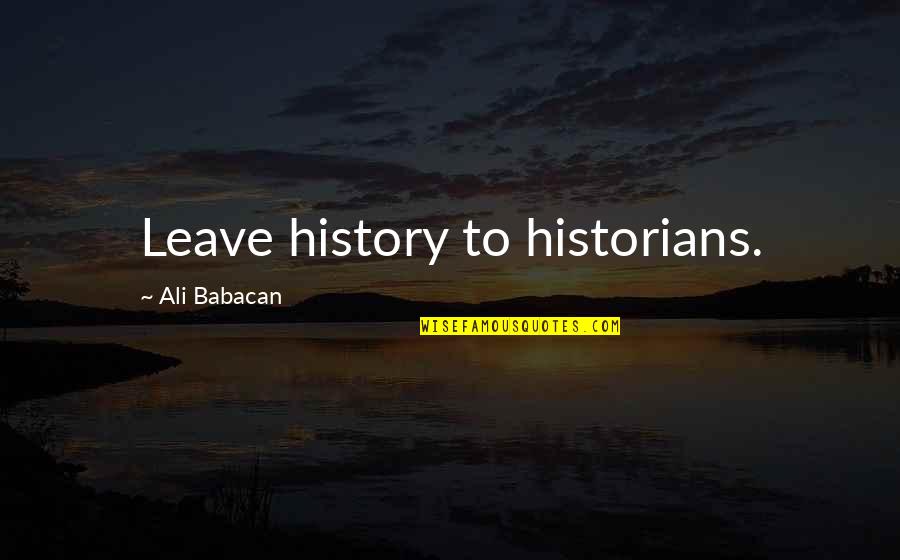 Leave history to historians. —
Ali Babacan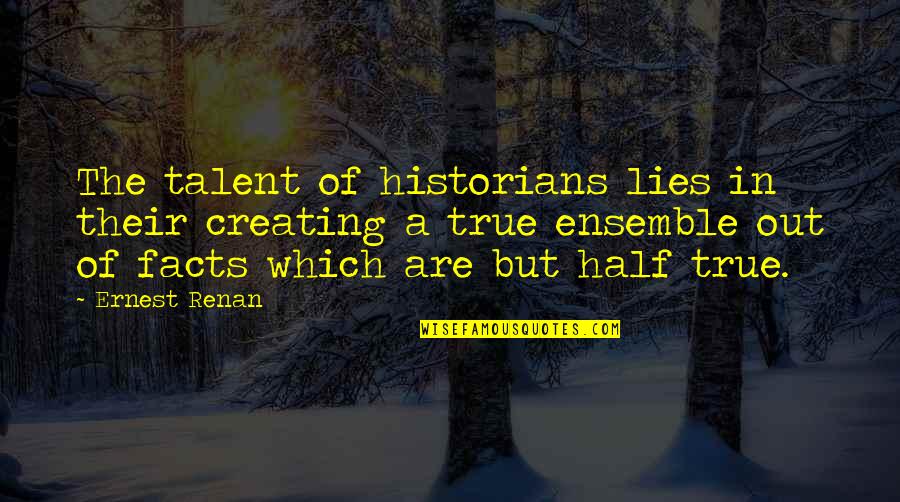 The talent of historians lies in their creating a true ensemble out of facts which are but half true. —
Ernest Renan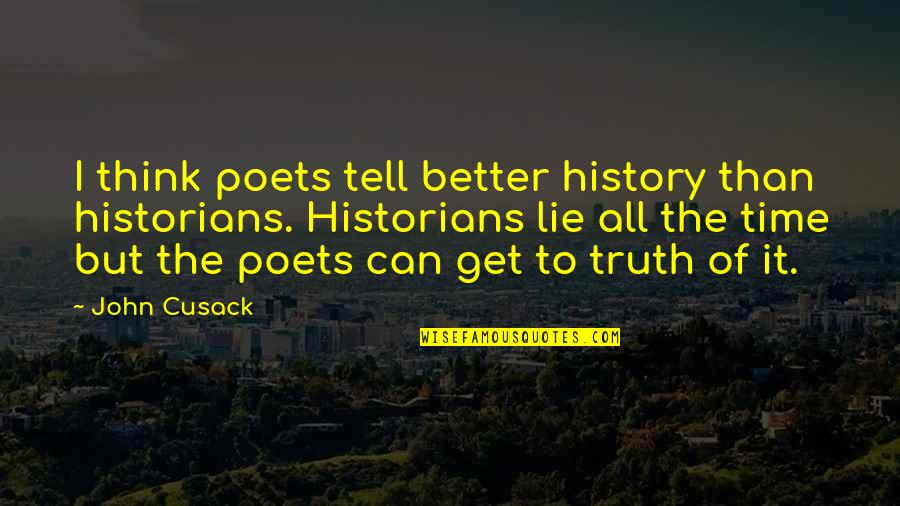 I think poets tell better history than historians. Historians lie all the time but the poets can get to truth of it. —
John Cusack
Chronology, so the saying goes, is the last refuge of the feeble-minded and the only resort for historians. —
Joseph J. Ellis
History isn't what happened, history is just what historians tell us. —
Julian Barnes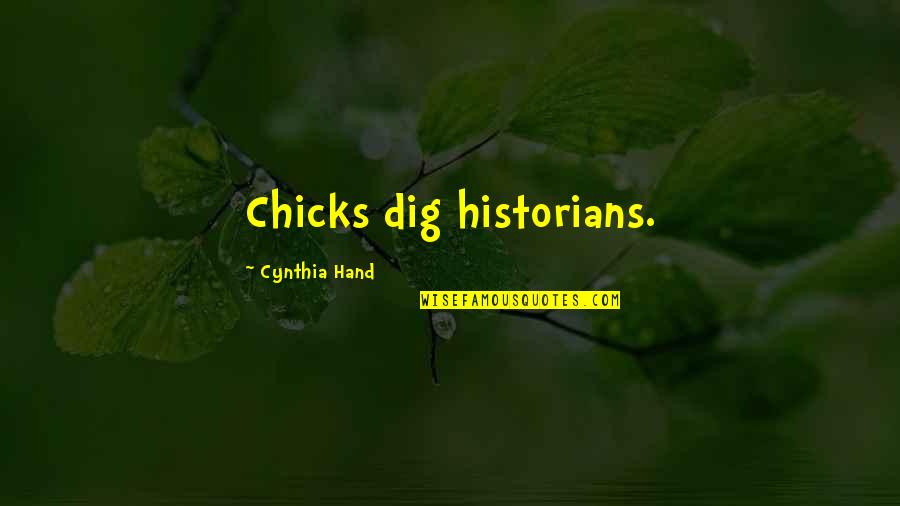 Chicks dig historians. —
Cynthia Hand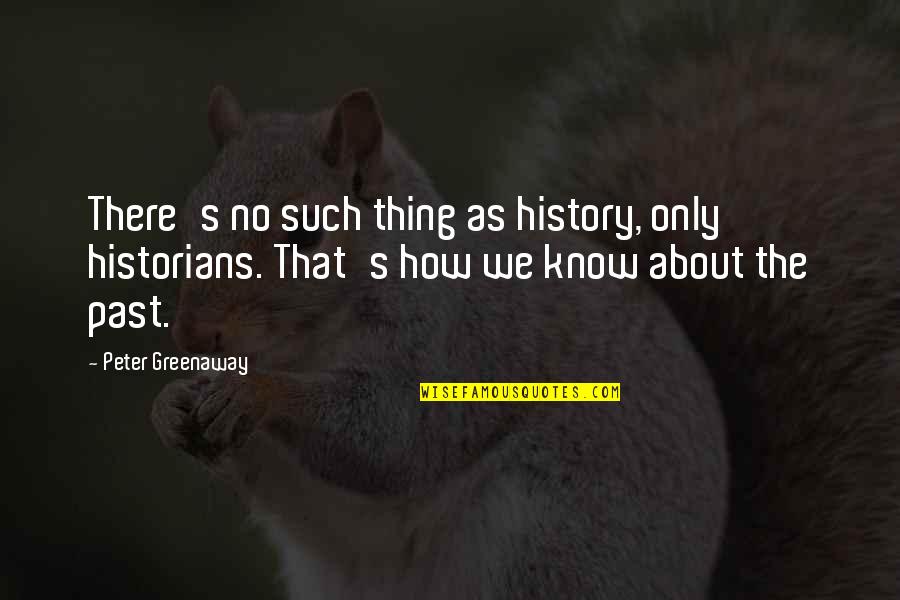 There's no such thing as history, only historians. That's how we know about the past. —
Peter Greenaway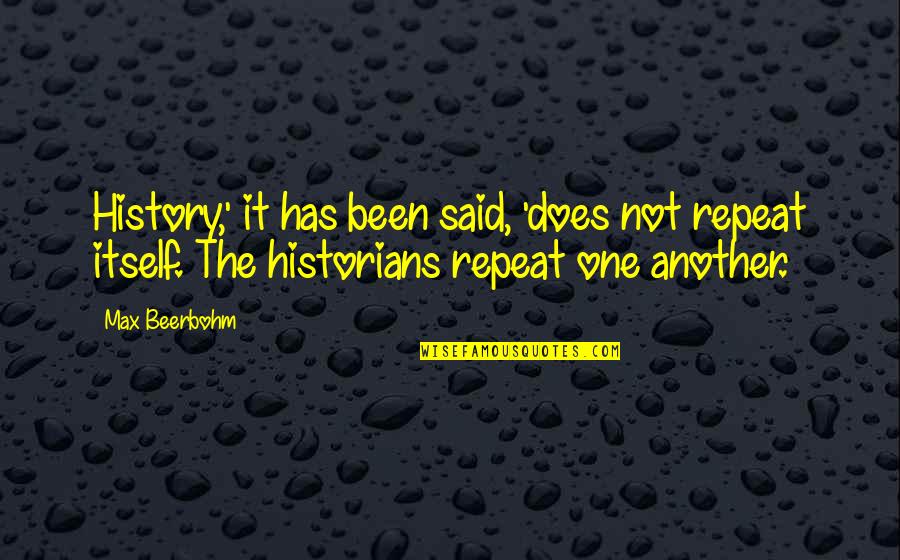 History,' it has been said, 'does not repeat itself. The historians repeat one another. —
Max Beerbohm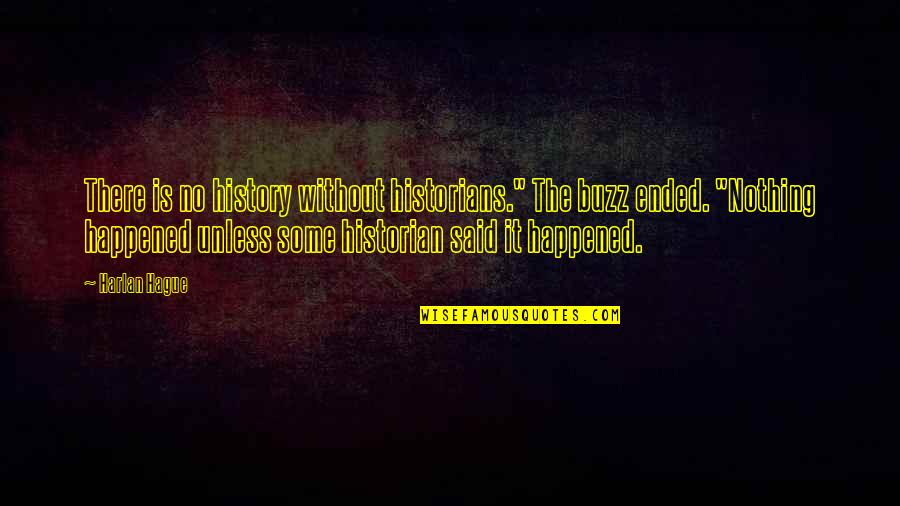 There is no history without historians." The buzz ended. "Nothing happened unless some historian said it happened. —
Harlan Hague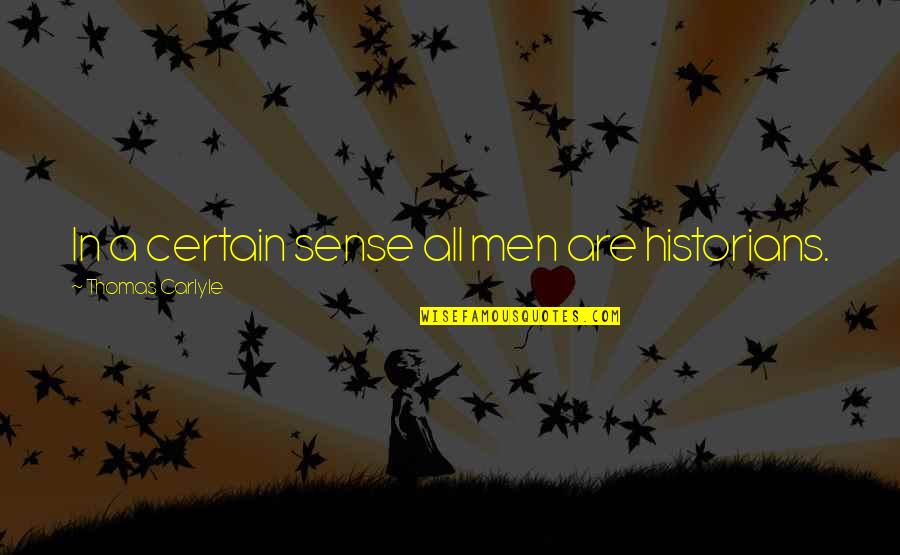 In a certain sense all men are historians. —
Thomas Carlyle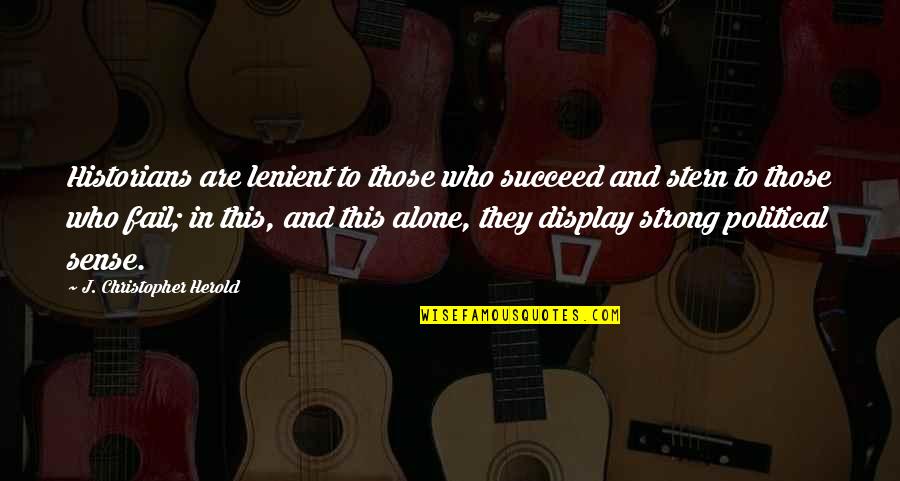 Historians are lenient to those who succeed and stern to those who fail; in this, and this alone, they display strong political sense. —
J. Christopher Herold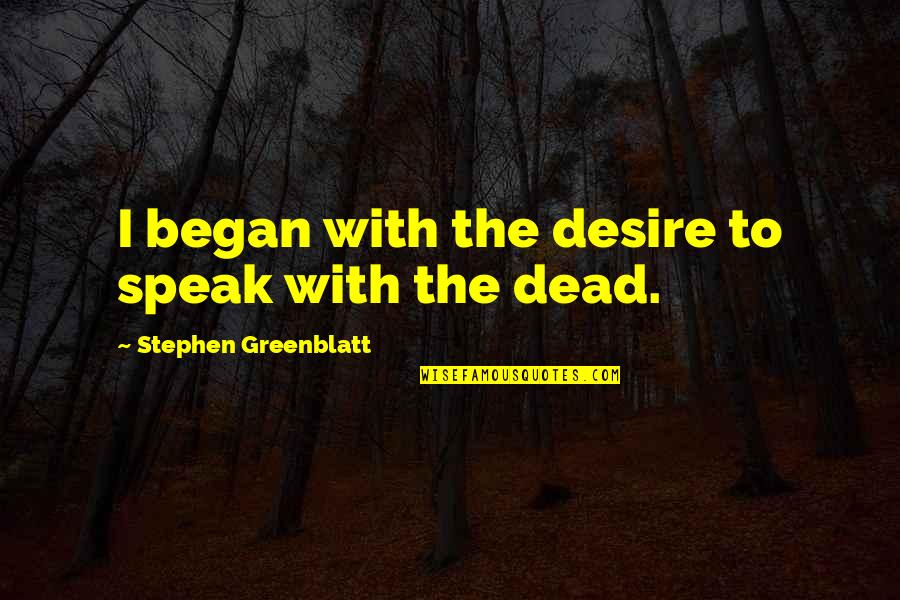 I began with the desire to speak with the dead. —
Stephen Greenblatt