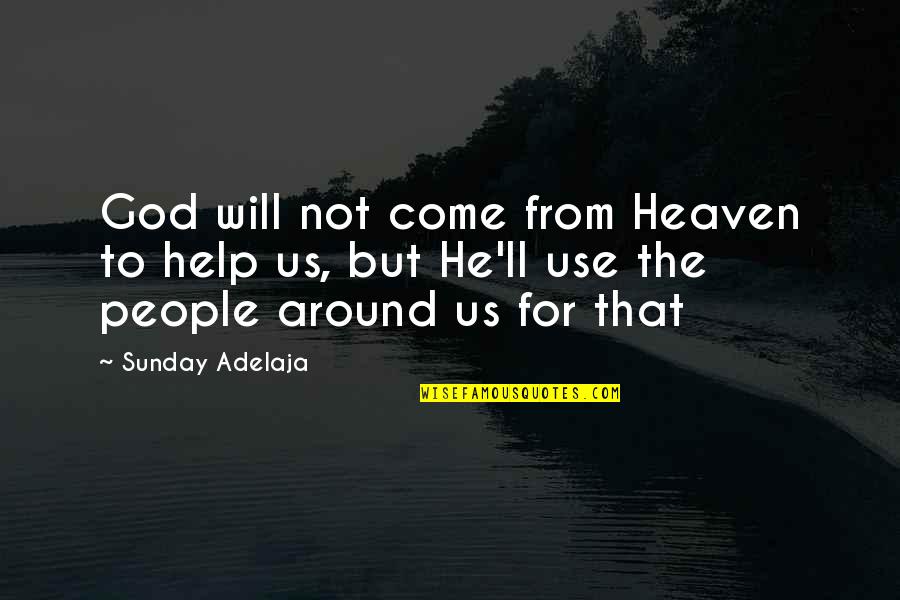 God will not come from Heaven to help us, but He'll use the people around us for that
—
Sunday Adelaja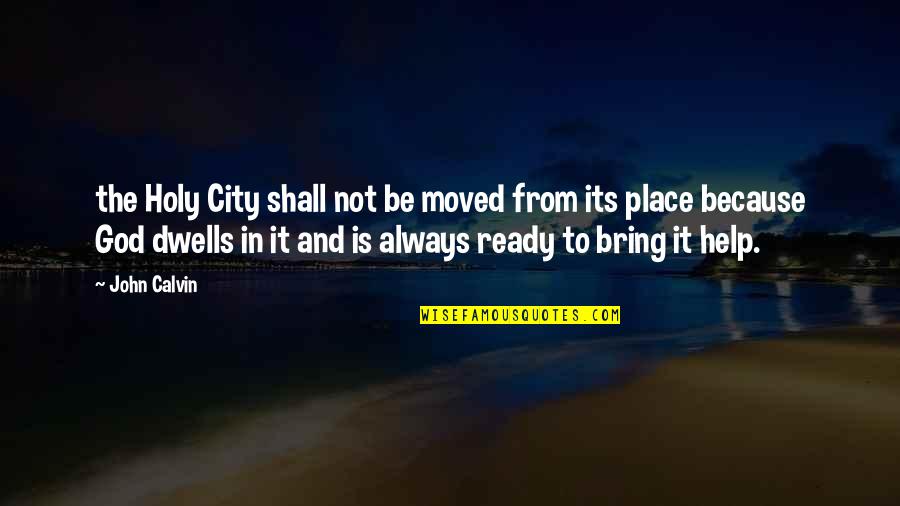 the Holy City shall not be moved from its place because God dwells in it and is always ready to bring it help.
—
John Calvin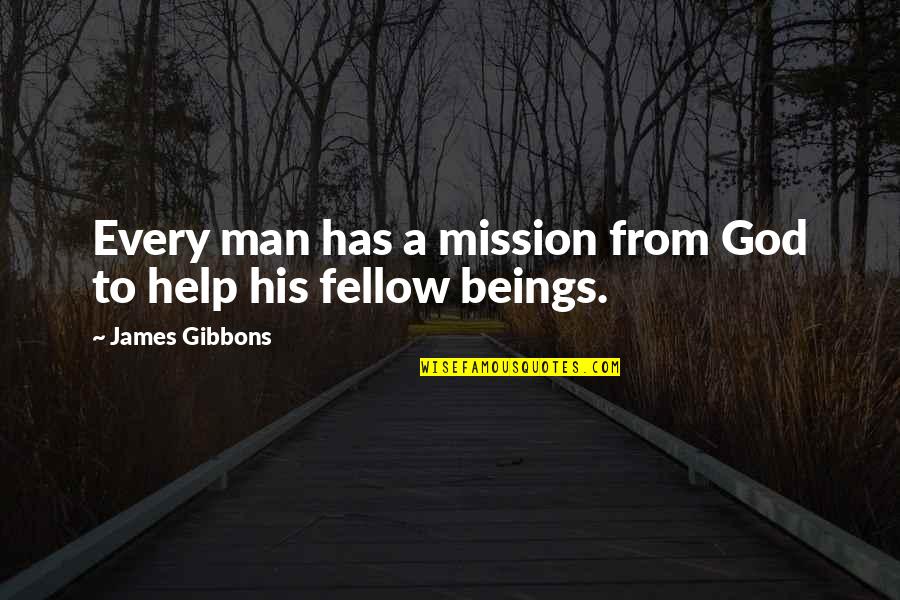 Every man has a mission from God to help his fellow beings.
—
James Gibbons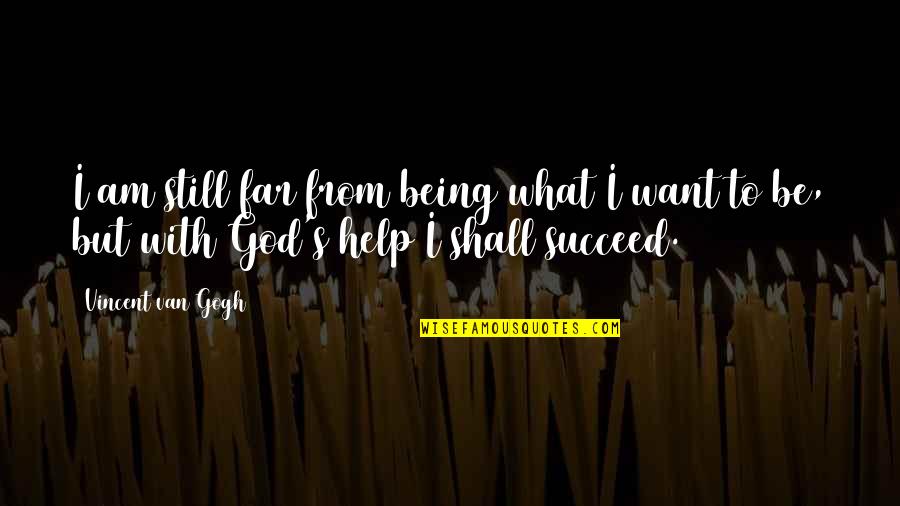 I am still far from being what I want to be, but with God's help I shall succeed.
—
Vincent Van Gogh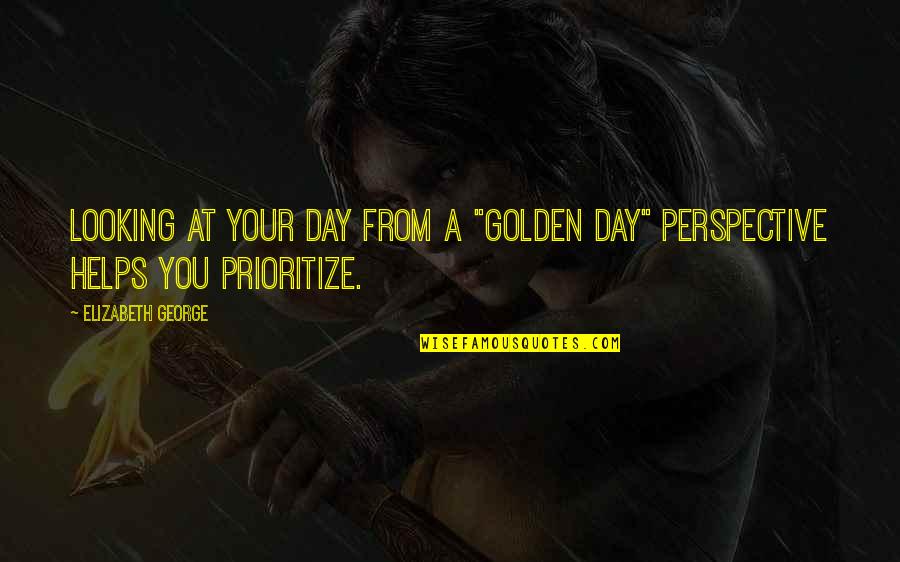 Looking at your day from a "golden day" perspective helps you prioritize.
—
Elizabeth George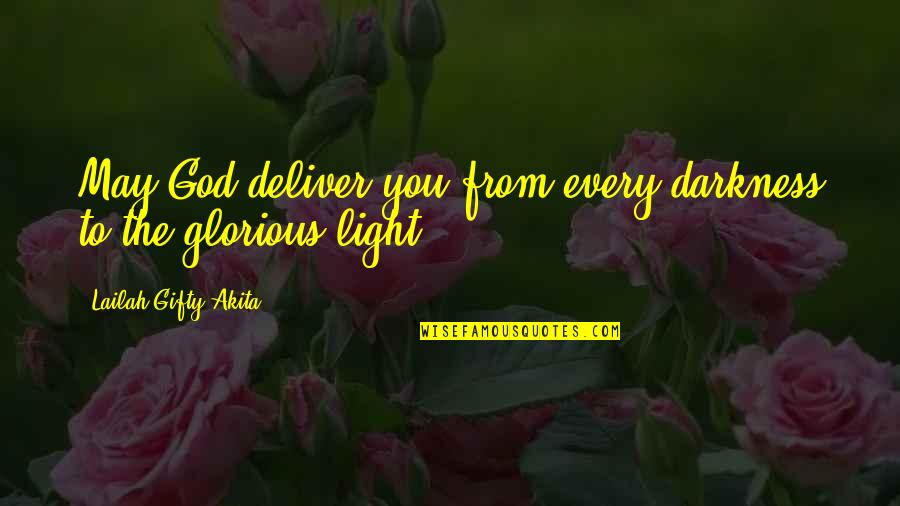 May God deliver you from every darkness to the glorious light.
—
Lailah Gifty Akita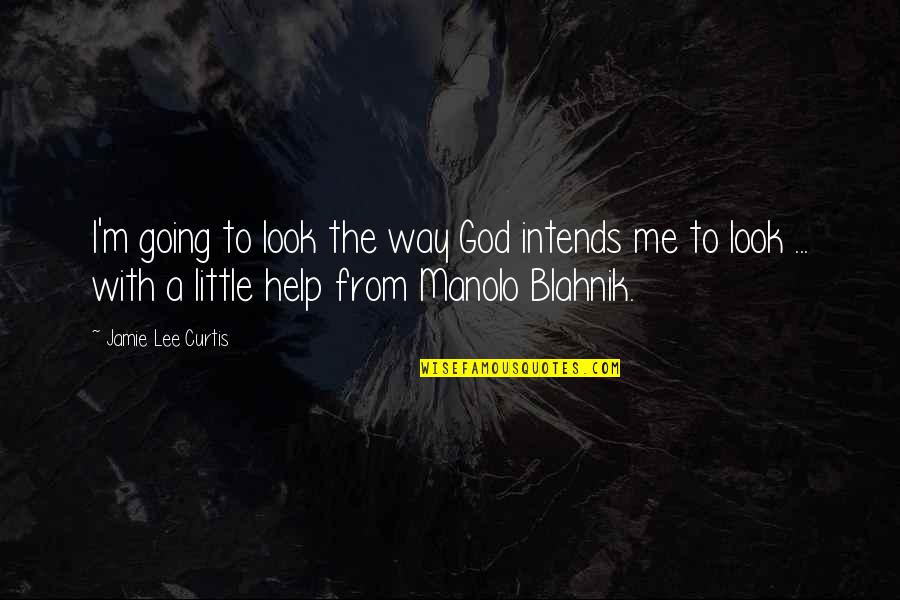 I'm going to look the way God intends me to look ... with a little help from Manolo Blahnik.
—
Jamie Lee Curtis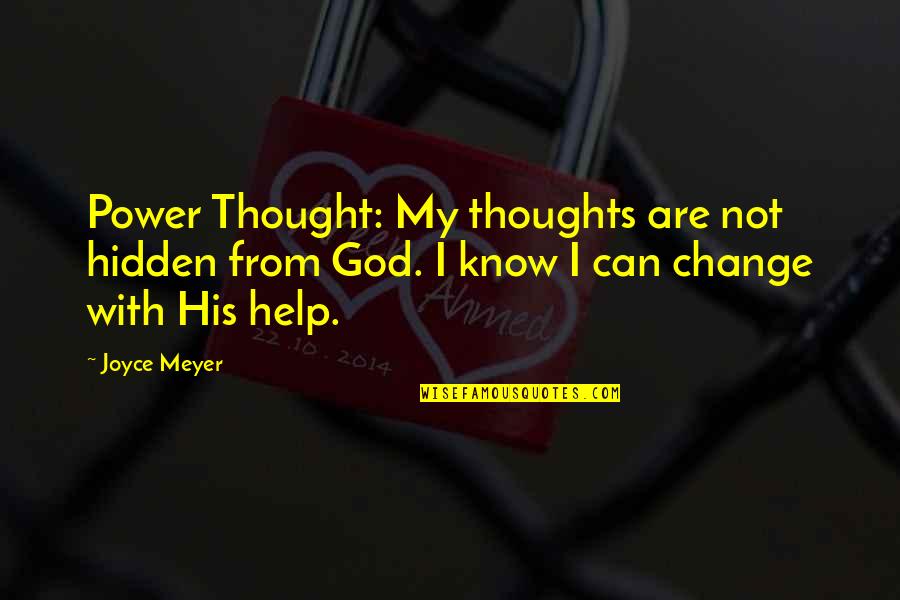 Power Thought: My thoughts are not hidden from God. I know I can change with His help.
—
Joyce Meyer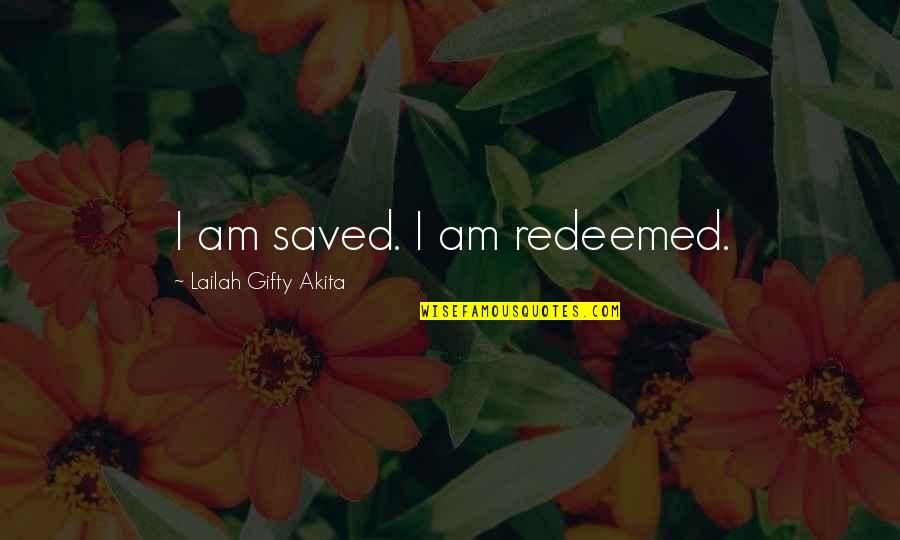 I am saved. I am redeemed.
—
Lailah Gifty Akita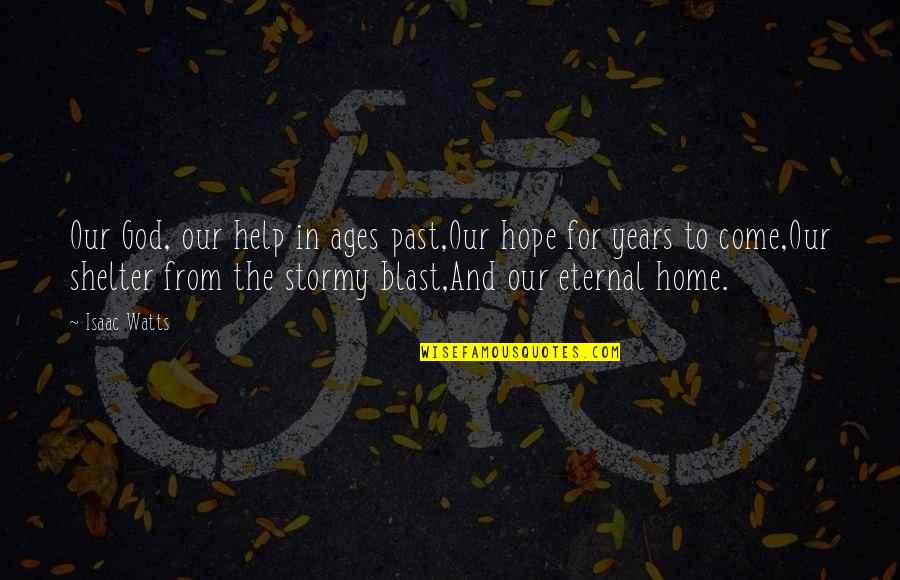 Our God, our help in ages past,Our hope for years to come,Our shelter from the stormy blast,And our eternal home. —
Isaac Watts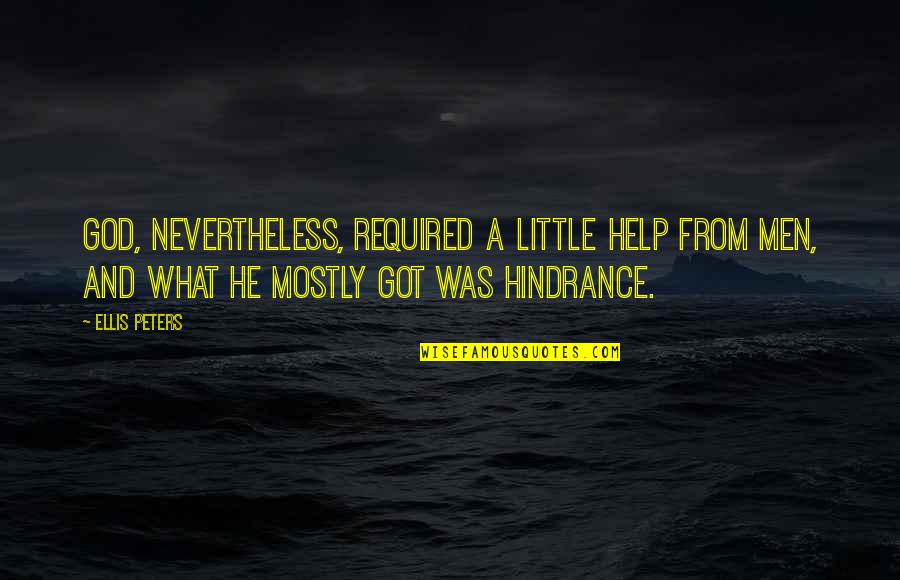 God, nevertheless, required a little help from men, and what he mostly got was hindrance. —
Ellis Peters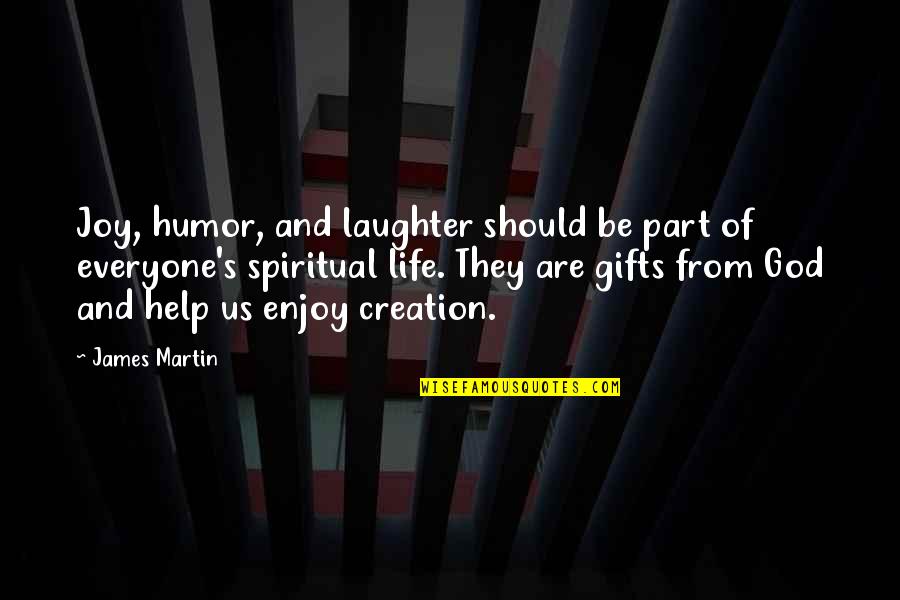 Joy, humor, and laughter should be part of everyone's spiritual life. They are gifts from God and help us enjoy creation. —
James Martin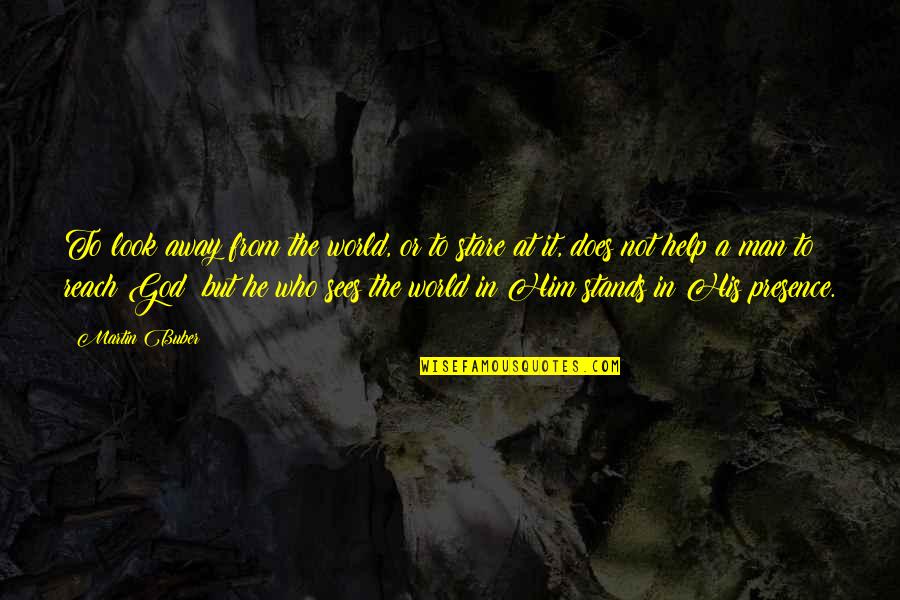 To look away from the world, or to stare at it, does not help a man to reach God; but he who sees the world in Him stands in His presence. —
Martin Buber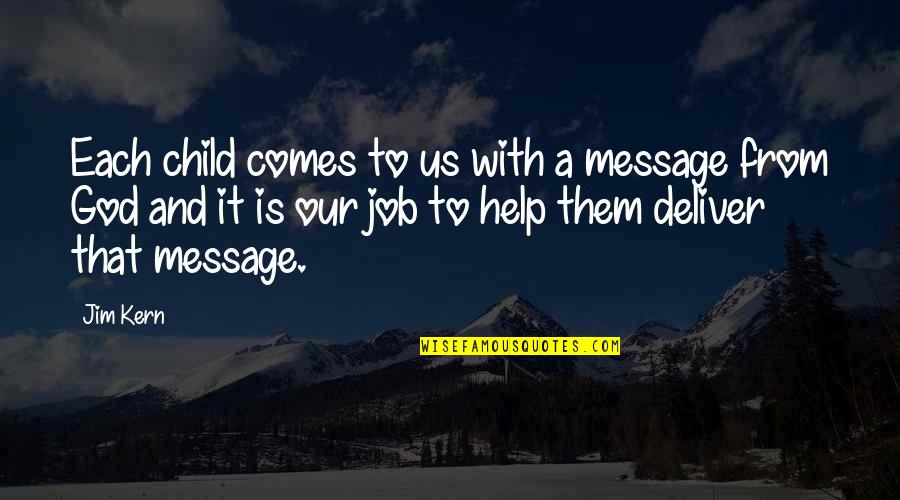 Each child comes to us with a message from God and it is our job to help them deliver that message. —
Jim Kern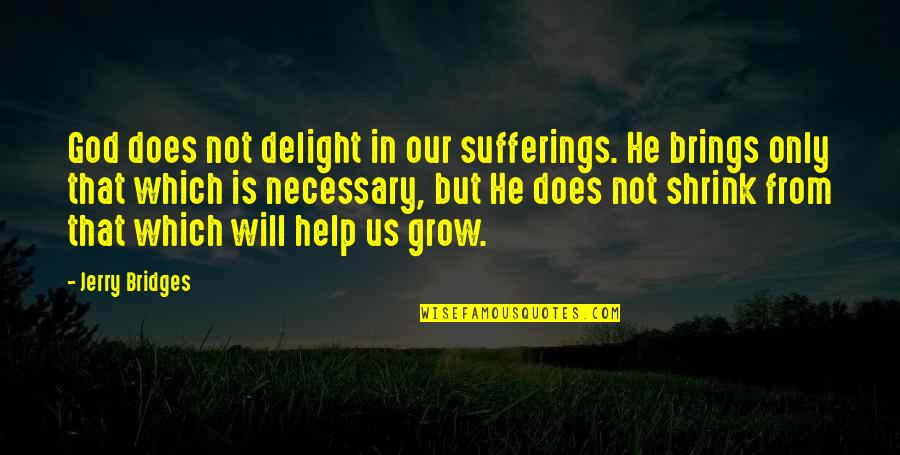 God does not delight in our sufferings. He brings only that which is necessary, but He does not shrink from that which will help us grow. —
Jerry Bridges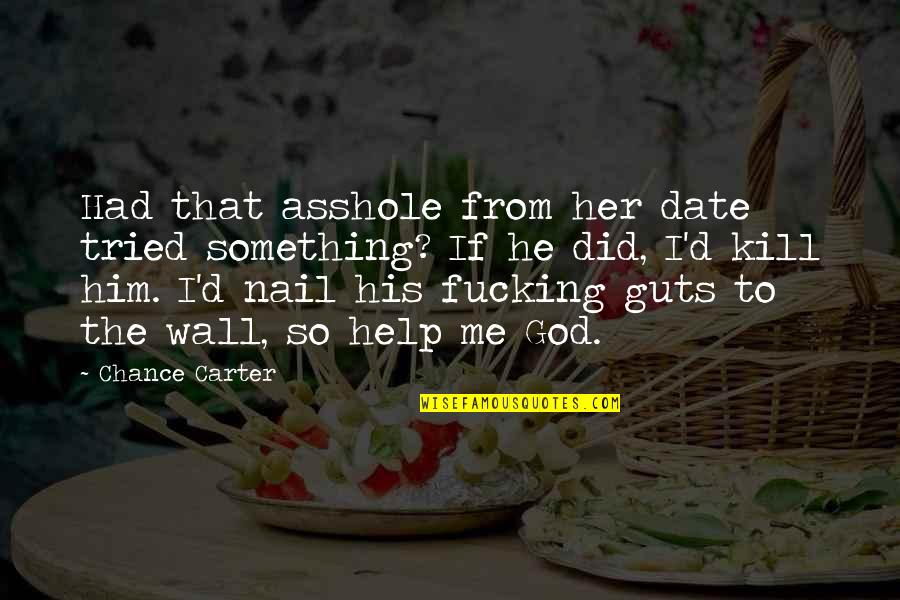 Had that asshole from her date tried something? If he did, I'd kill him. I'd nail his fucking guts to the wall, so help me God. —
Chance Carter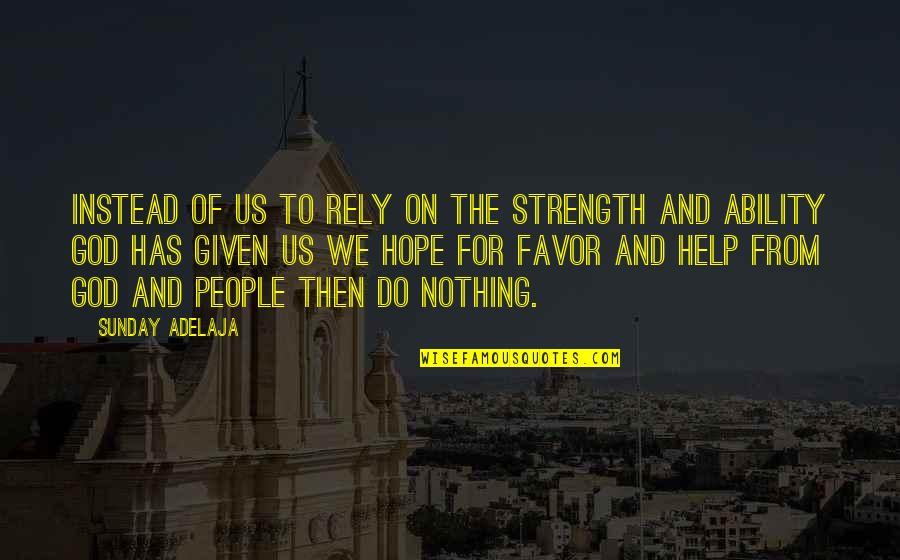 Instead of us to rely on the strength and ability God has given us we hope for favor and help from God and people then do nothing. —
Sunday Adelaja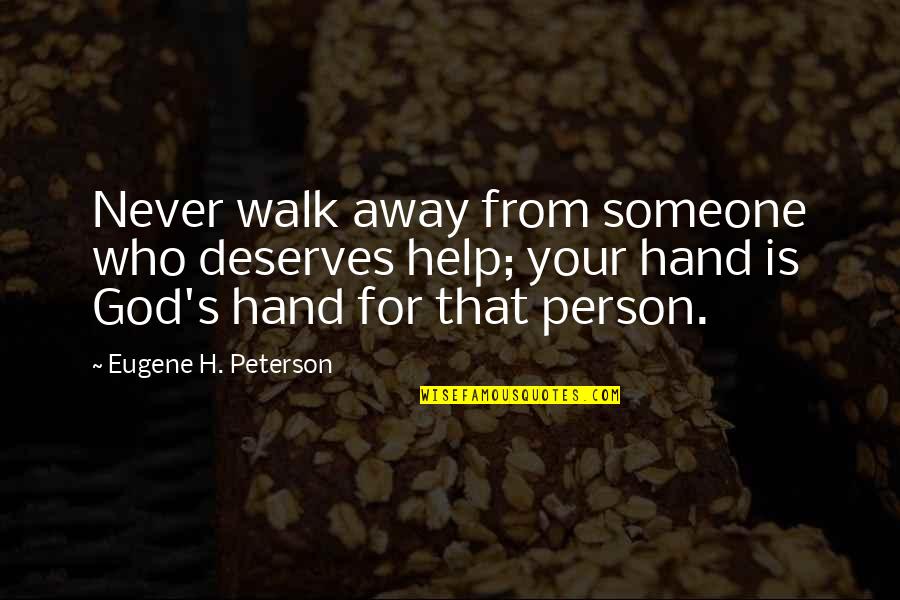 Never walk away from someone who deserves help; your hand is God's hand for that person. —
Eugene H. Peterson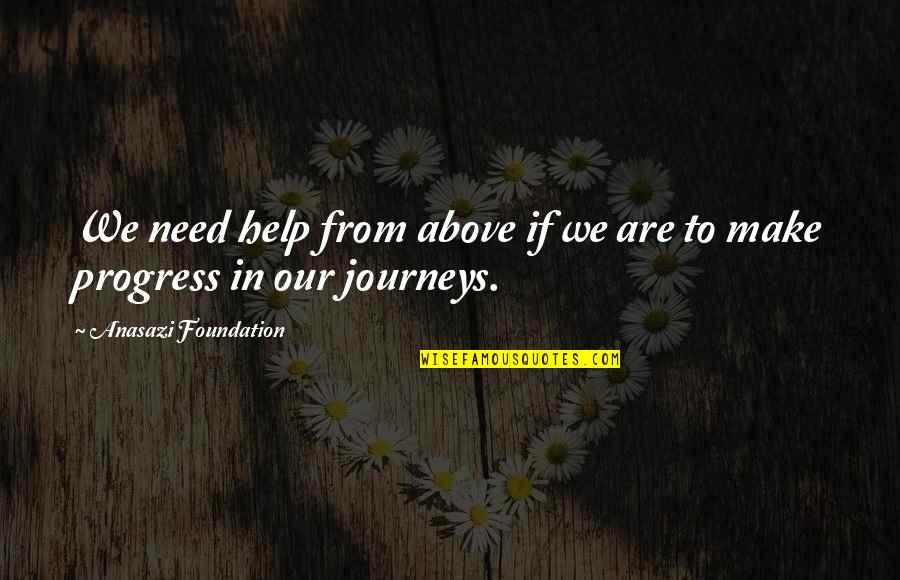 We need help from above if we are to make progress in our journeys. —
Anasazi Foundation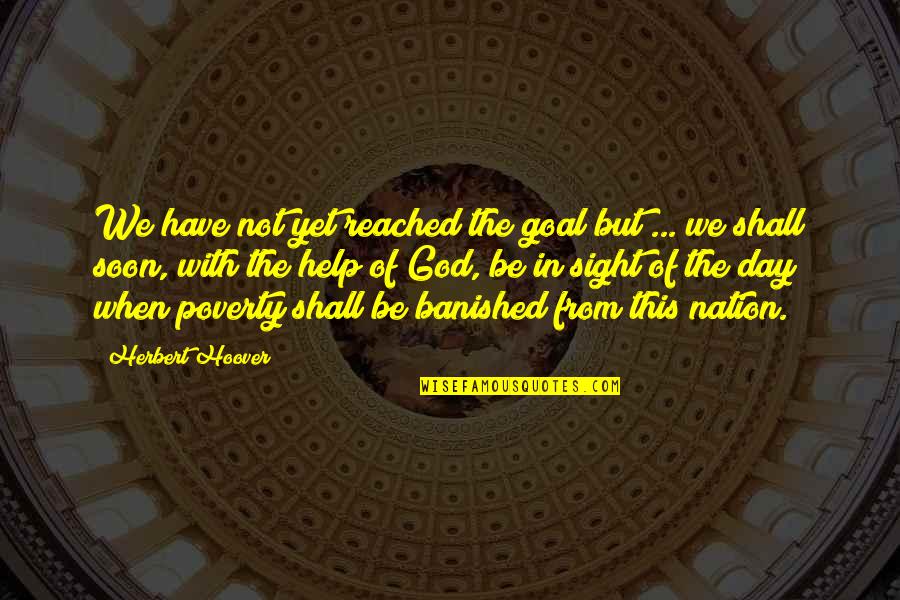 We have not yet reached the goal but ... we shall soon, with the help of God, be in sight of the day when poverty shall be banished from this nation. —
Herbert Hoover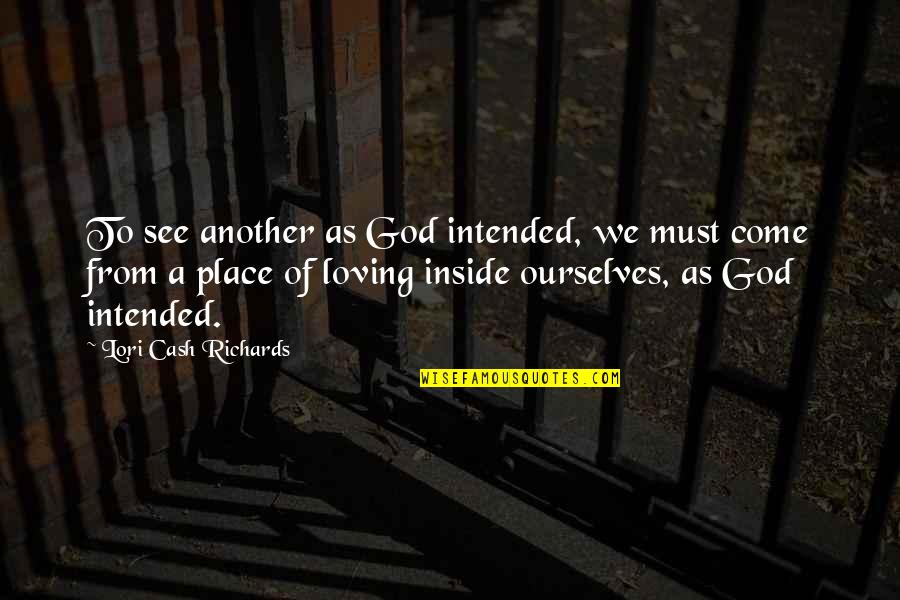 To see another as God intended, we must come from a place of loving inside ourselves, as God intended. —
Lori Cash Richards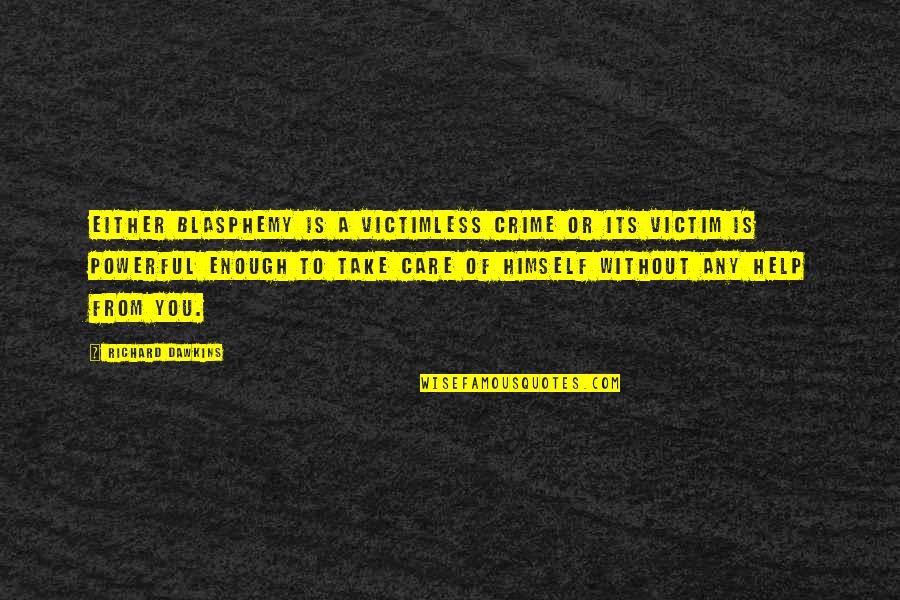 Either blasphemy is a victimless crime or its victim is powerful enough to take care of himself without any help from you. —
Richard Dawkins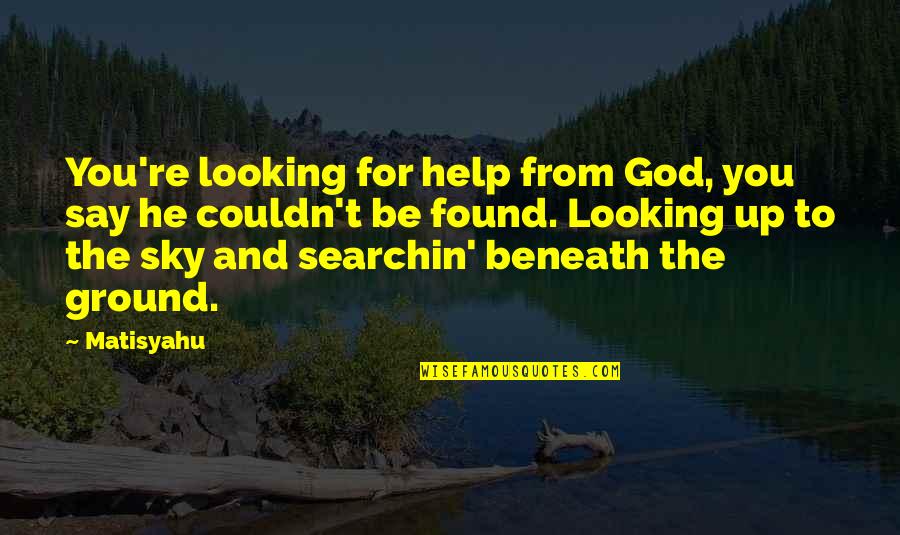 You're looking for help from God, you say he couldn't be found. Looking up to the sky and searchin' beneath the ground. —
Matisyahu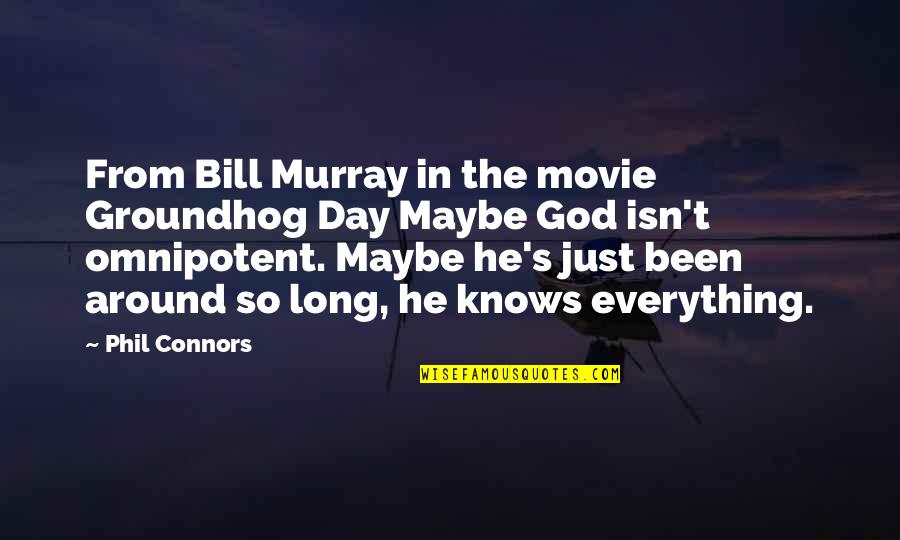 From Bill Murray in the movie Groundhog Day Maybe God isn't omnipotent. Maybe he's just been around so long, he knows everything. —
Phil Connors
God help us and keep us from receiving what we deserve —
Patricia Briggs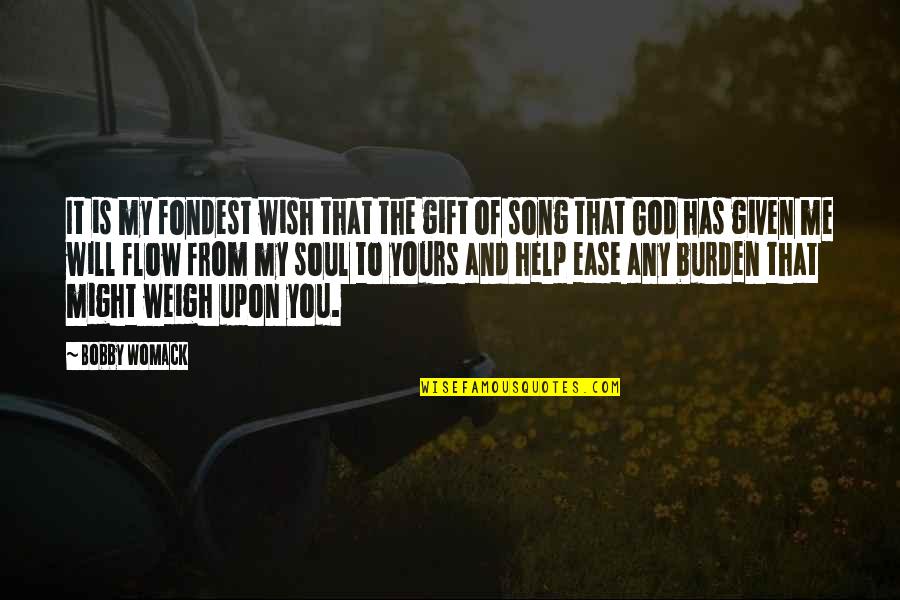 It is my fondest wish that the gift of song that God has given me will flow from my soul to yours and help ease any burden that might weigh upon you. —
Bobby Womack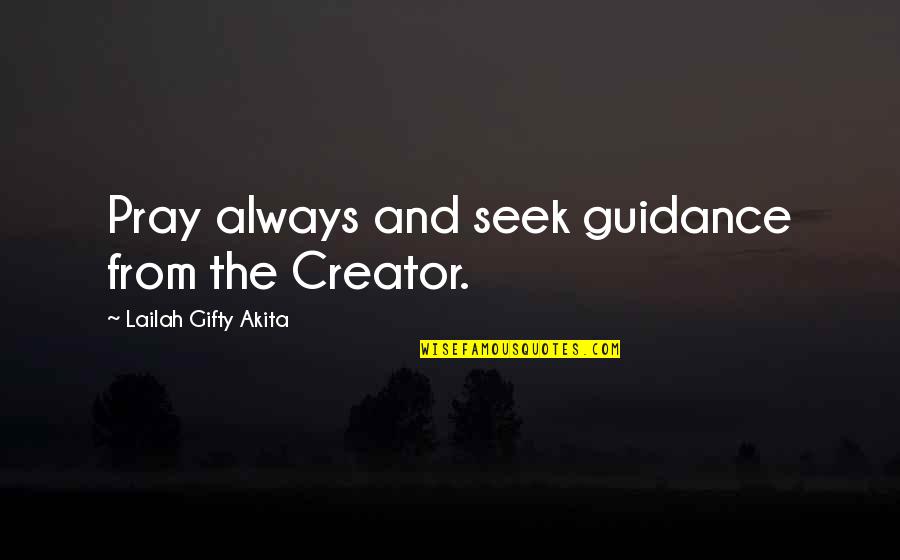 Pray always and seek guidance from the Creator. —
Lailah Gifty Akita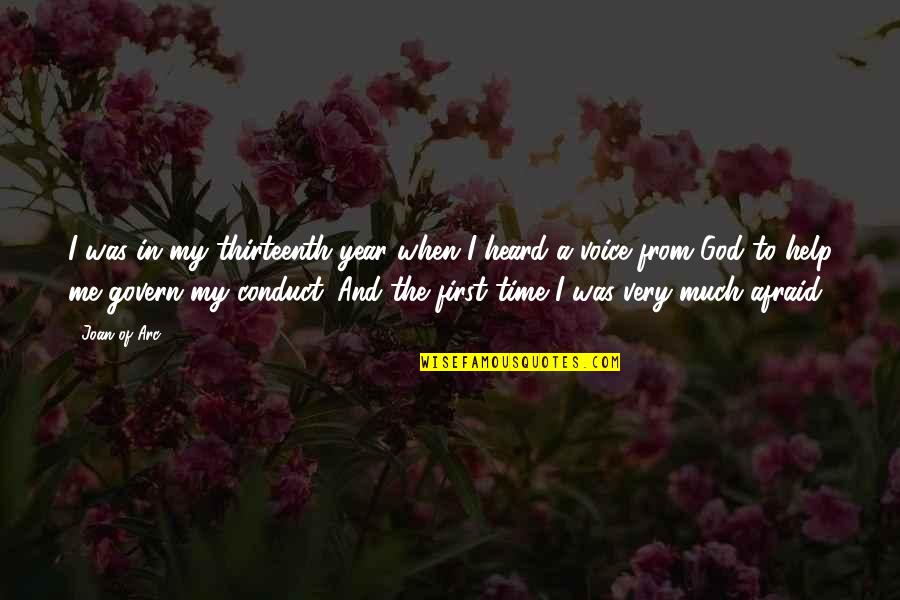 I was in my thirteenth year when I heard a voice from God to help me govern my conduct. And the first time I was very much afraid. —
Joan Of Arc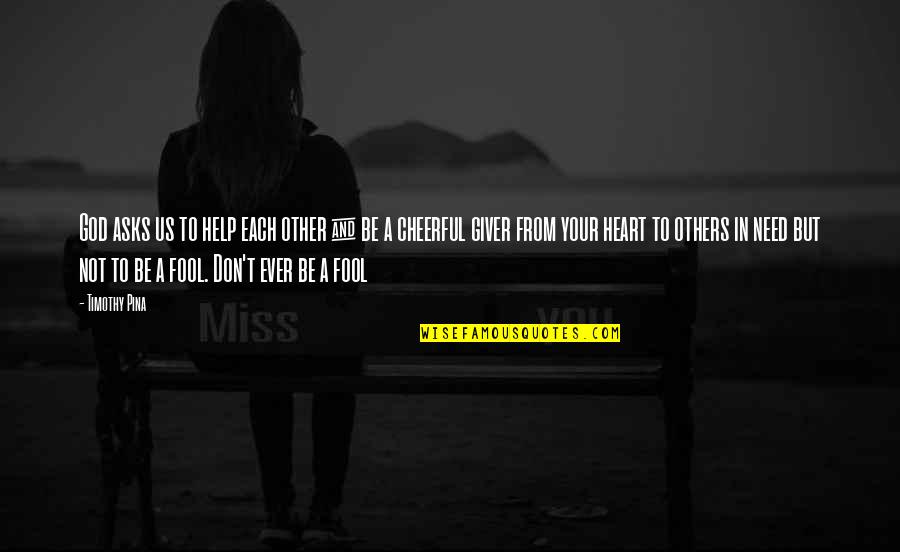 God asks us to help each other & be a cheerful giver from your heart to others in need but not to be a fool. Don't ever be a fool —
Timothy Pina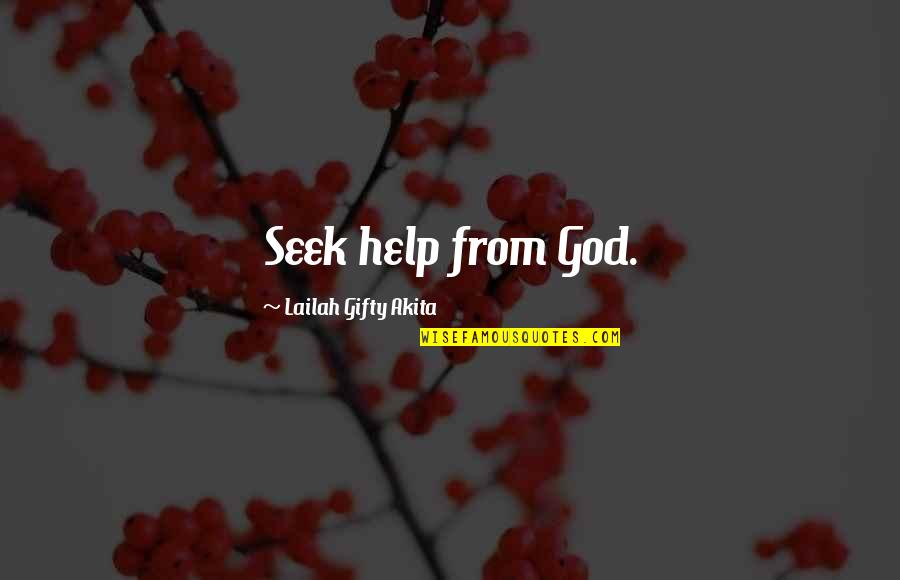 Seek help from God. —
Lailah Gifty Akita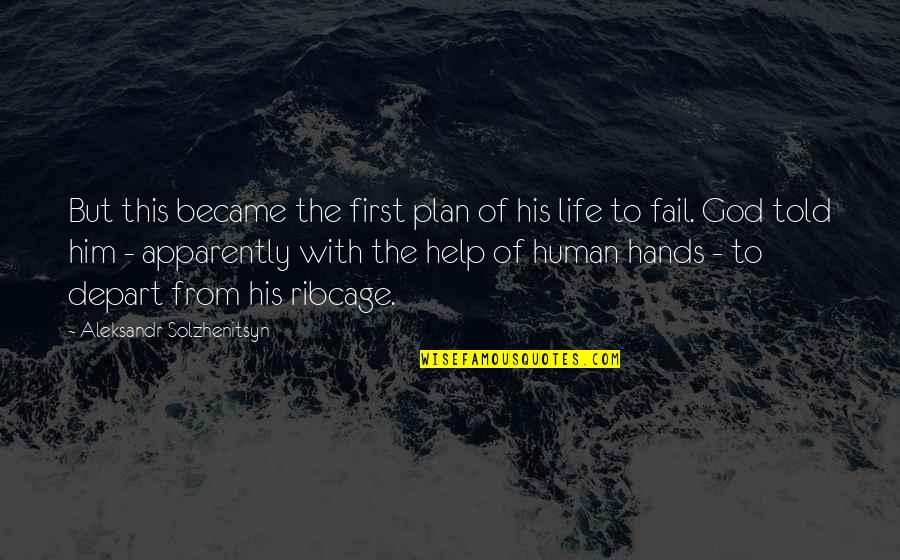 But this became the first plan of his life to fail. God told him - apparently with the help of human hands - to depart from his ribcage. —
Aleksandr Solzhenitsyn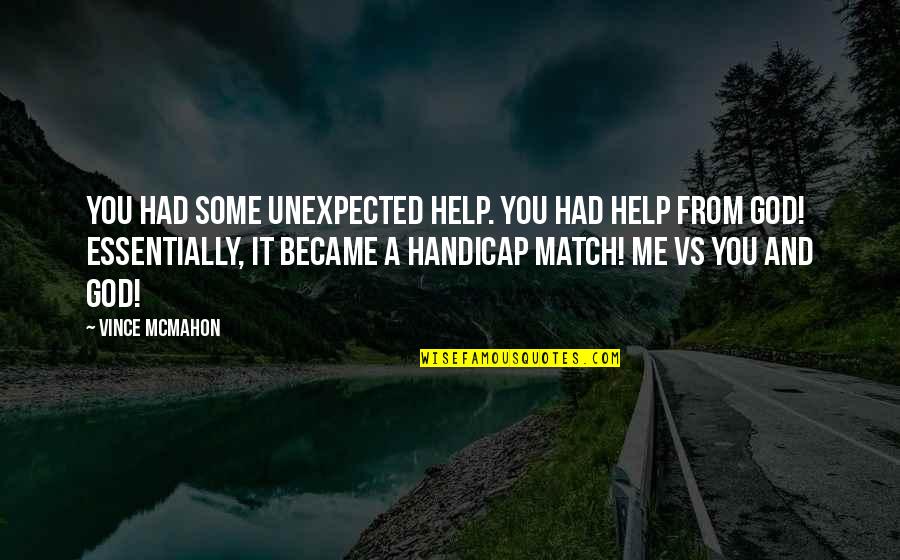 You had some unexpected help. You had help from God! Essentially, it became a handicap match! Me vs you and God! —
Vince McMahon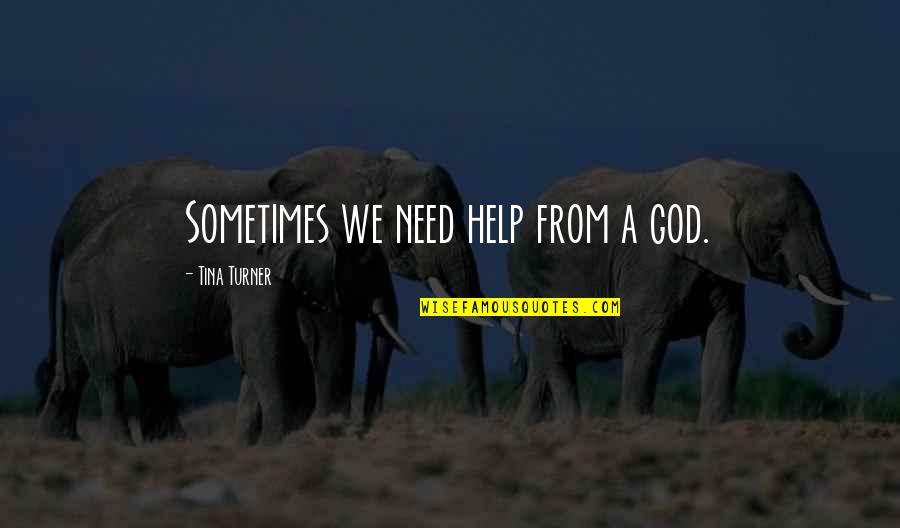 Sometimes we need help from a god. —
Tina Turner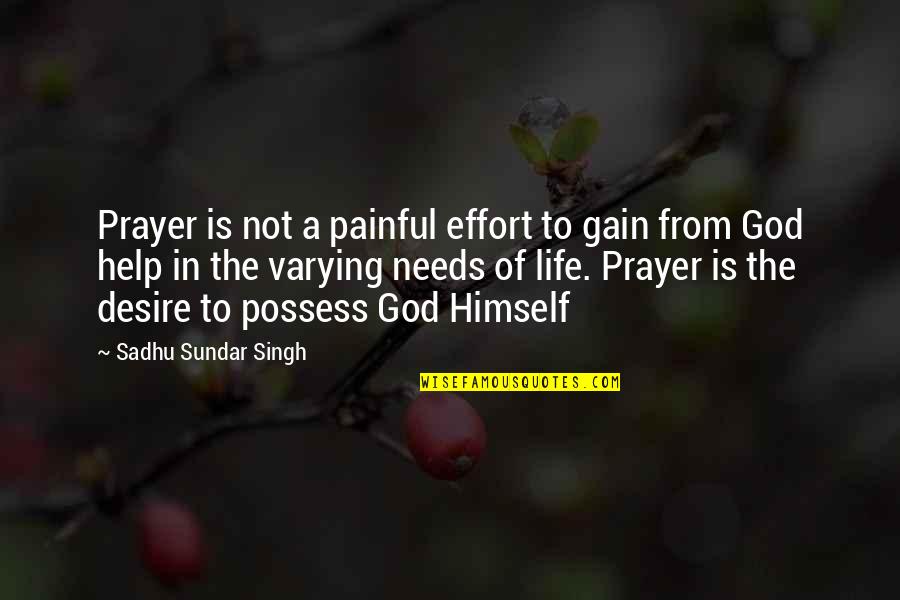 Prayer is not a painful effort to gain from God help in the varying needs of life. Prayer is the desire to possess God Himself —
Sadhu Sundar Singh