Heart Belongs To You Quotes
Collection of top 30 famous quotes about Heart Belongs To You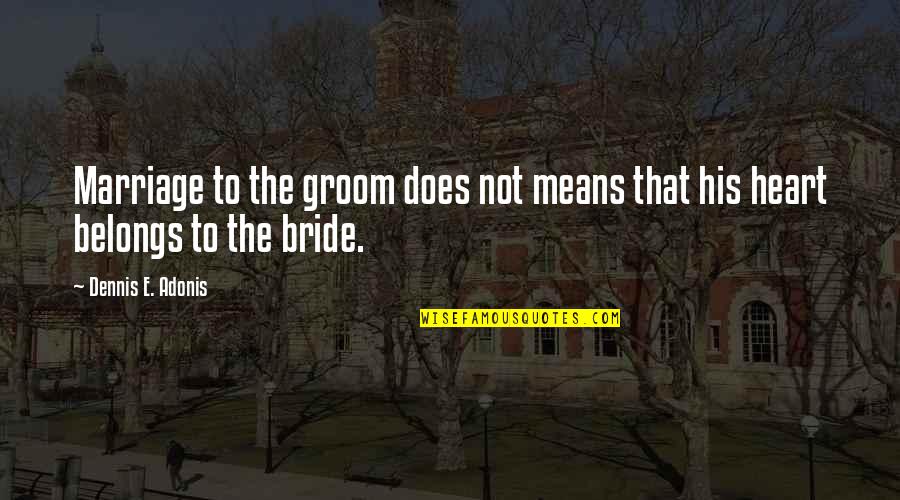 Marriage to the groom does not means that his heart belongs to the bride.
—
Dennis E. Adonis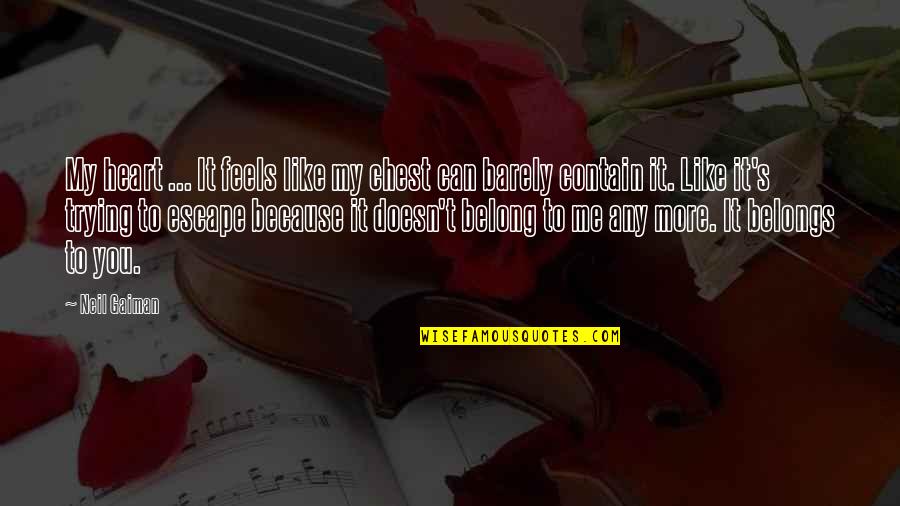 My heart ... It feels like my chest can barely contain it. Like it's trying to escape because it doesn't belong to me any more. It belongs to you.
—
Neil Gaiman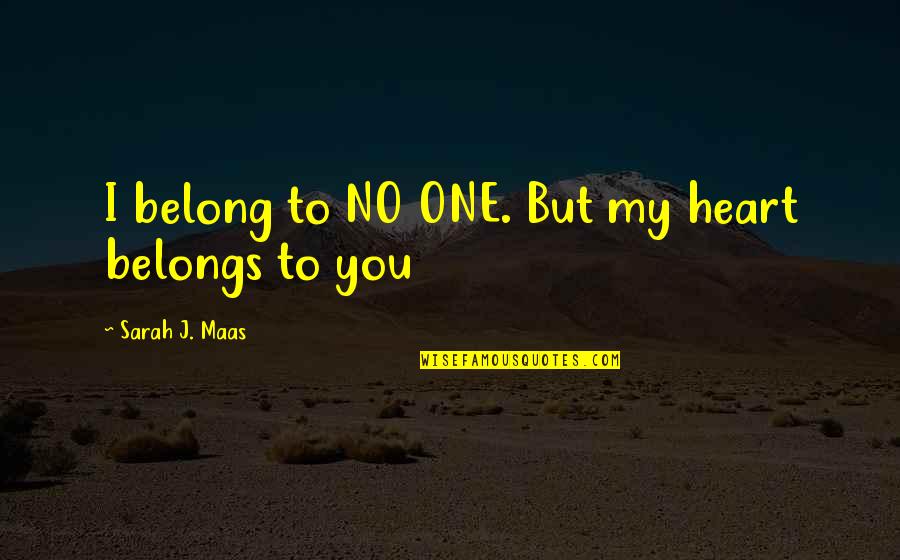 I belong to NO ONE. But my heart belongs to you
—
Sarah J. Maas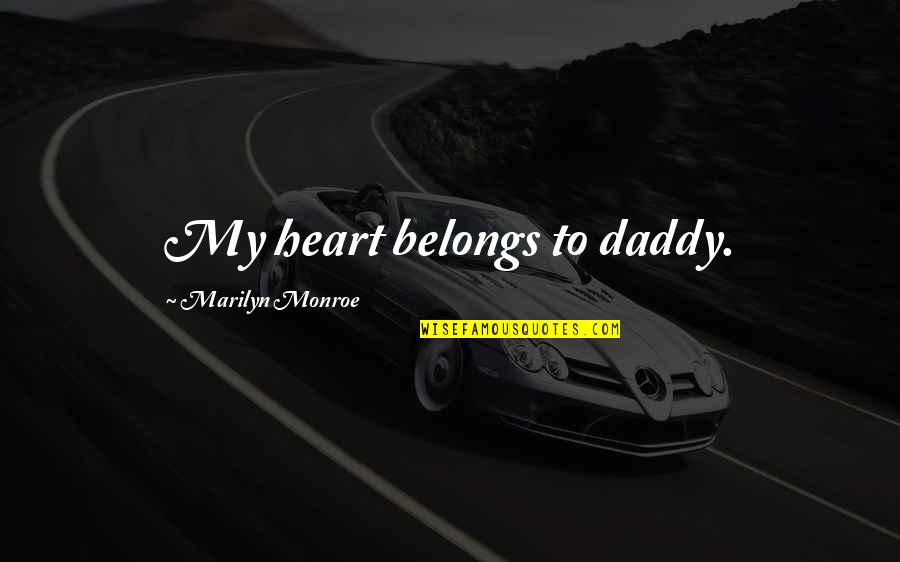 My heart belongs to daddy.
—
Marilyn Monroe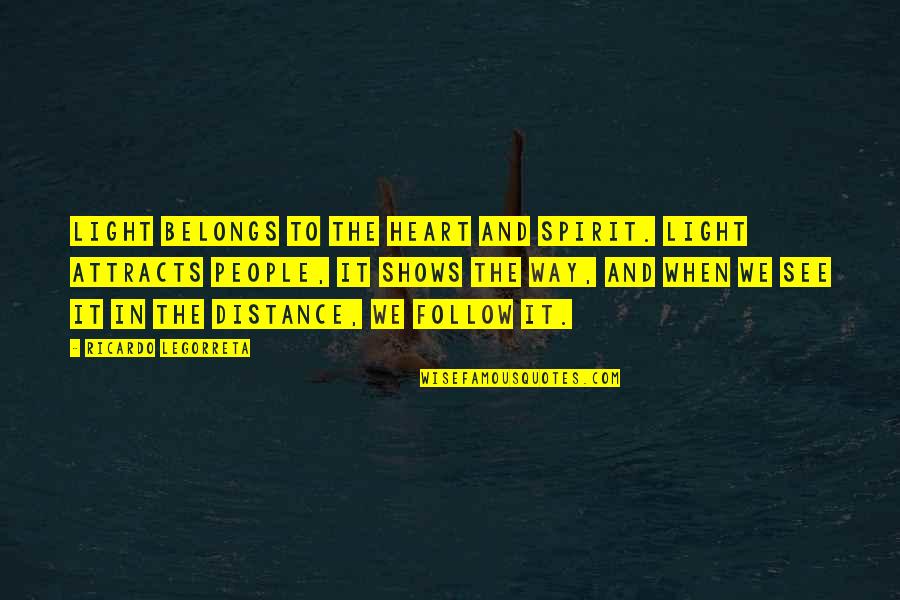 Light belongs to the heart and spirit. Light attracts people, it shows the way, and when we see it in the distance, we follow it.
—
Ricardo Legorreta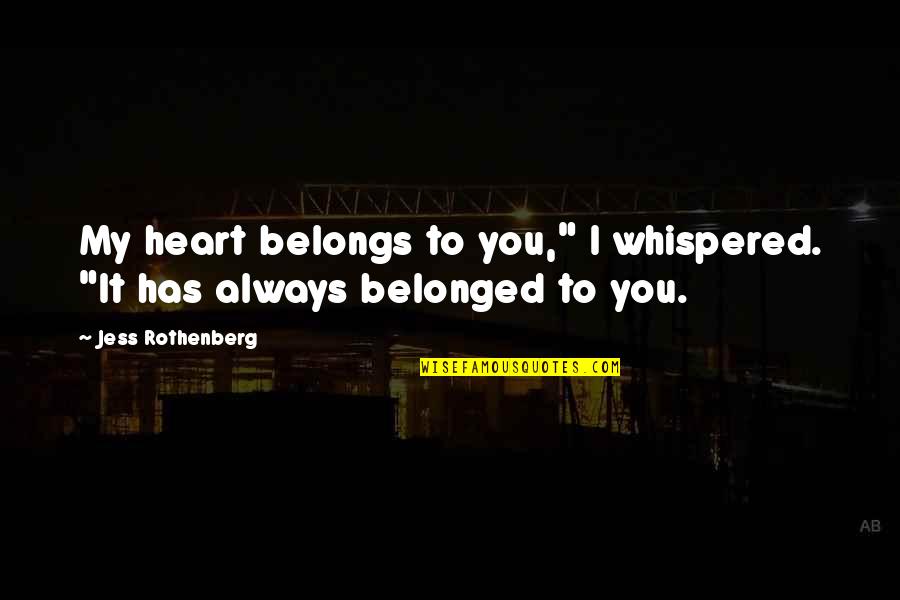 My heart belongs to you," I whispered. "It has always belonged to you.
—
Jess Rothenberg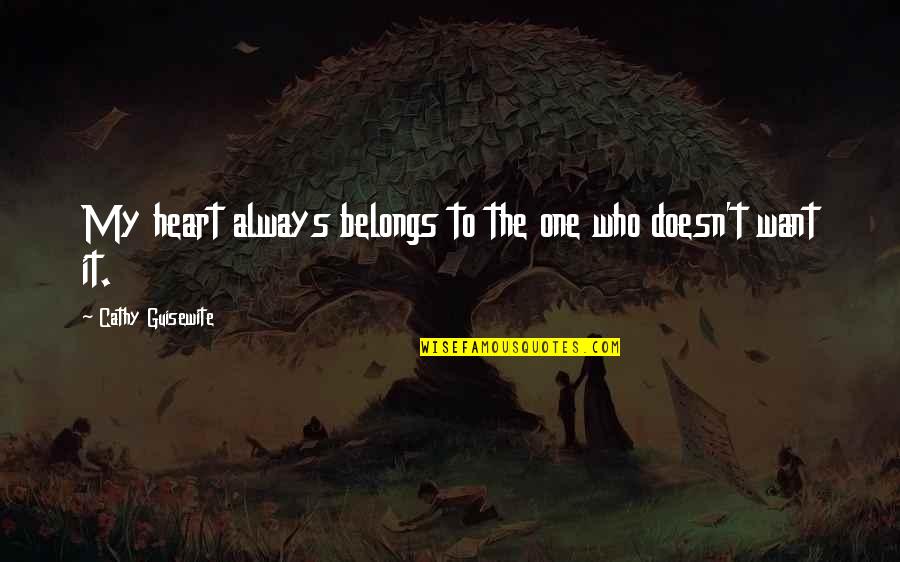 My heart always belongs to the one who doesn't want it.
—
Cathy Guisewite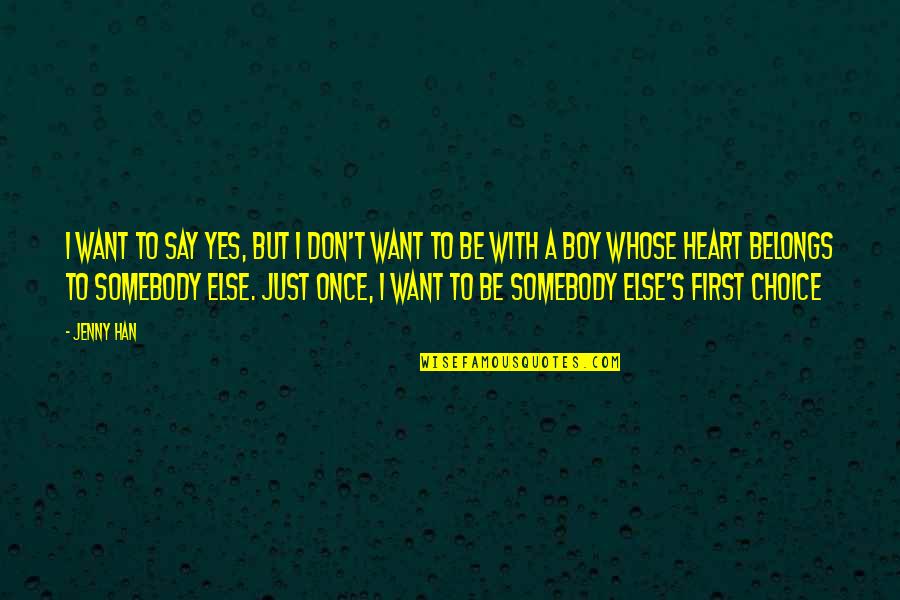 I want to say yes, but I don't want to be with a boy whose heart belongs to somebody else. Just once, I want to be somebody else's first choice —
Jenny Han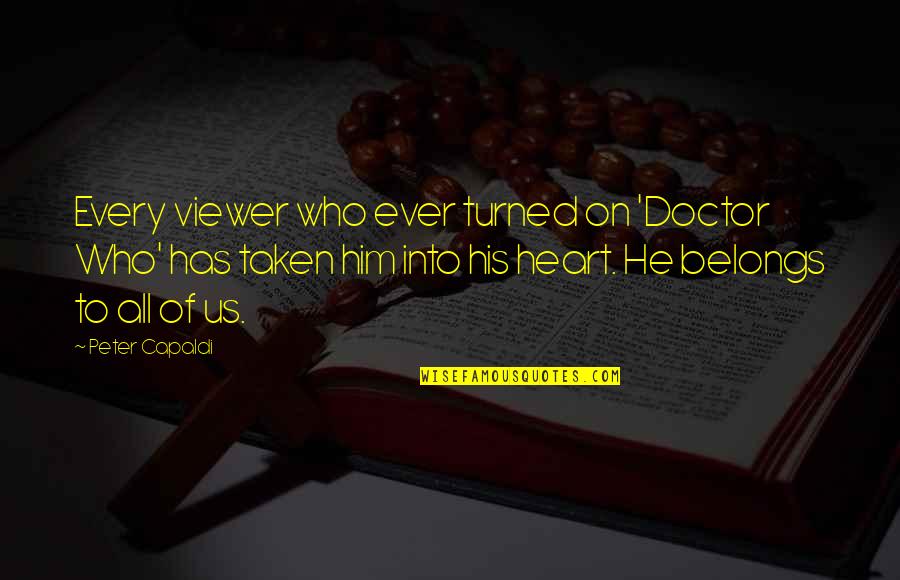 Every viewer who ever turned on 'Doctor Who' has taken him into his heart. He belongs to all of us. —
Peter Capaldi
If you leave, my heart goes with you. It belongs to you, like yours belongs to me. Leaving doesn't change that- it only rips us apart. —
K.J. Bell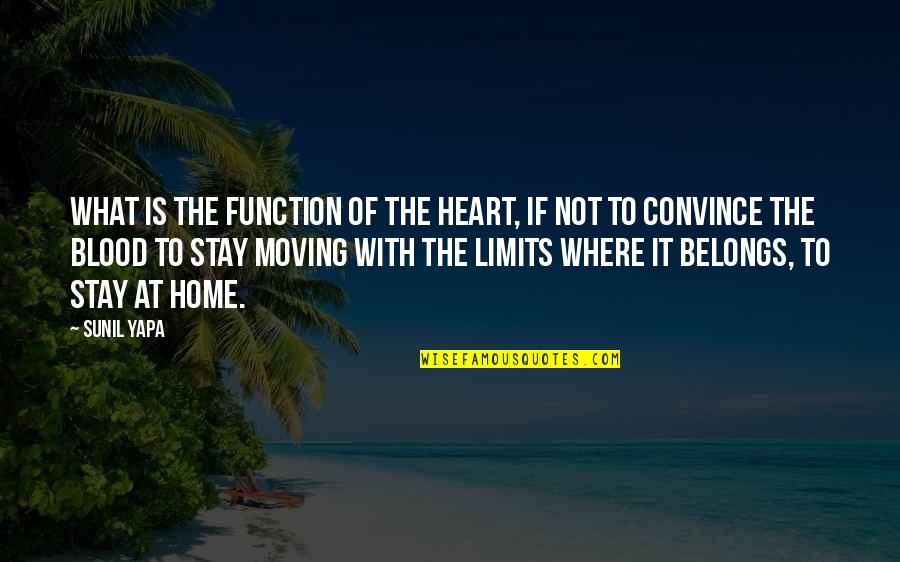 What is the function of the heart, if not to convince the blood to stay moving with the limits where it belongs, to stay at home. —
Sunil Yapa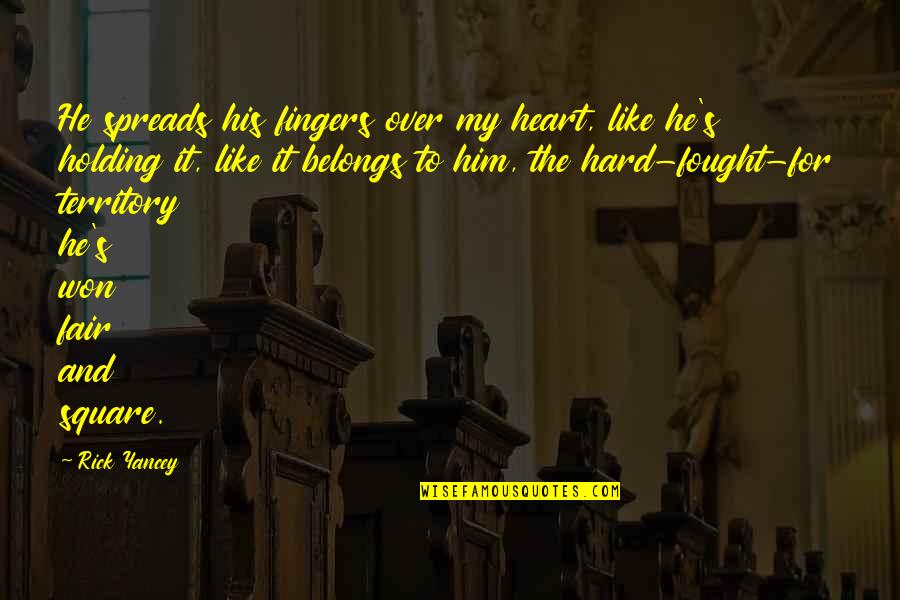 He spreads his fingers over my heart, like he's holding it, like it belongs to him, the hard-fought-for territory he's won fair and square. —
Rick Yancey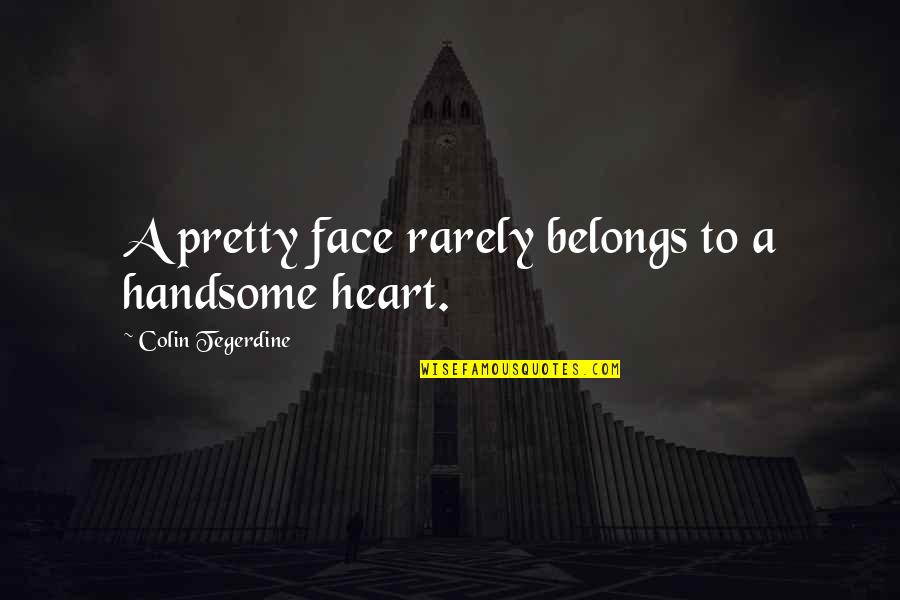 A pretty face rarely belongs to a handsome heart. —
Colin Tegerdine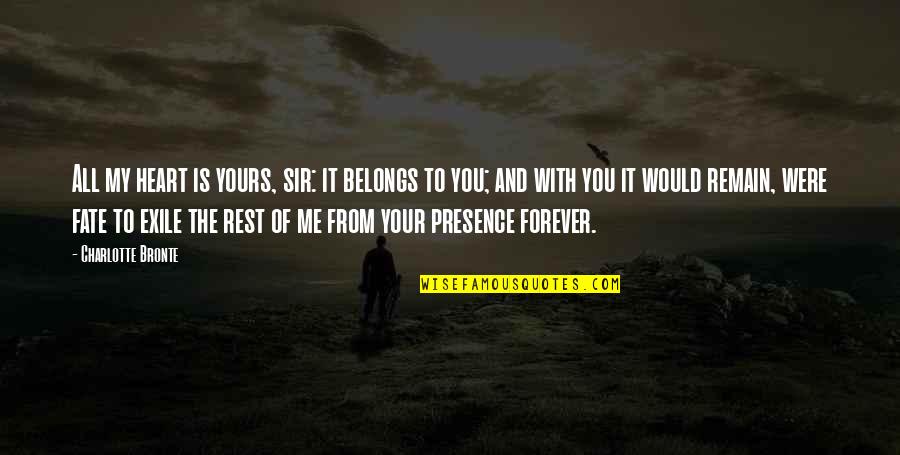 All my heart is yours, sir: it belongs to you; and with you it would remain, were fate to exile the rest of me from your presence forever. —
Charlotte Bronte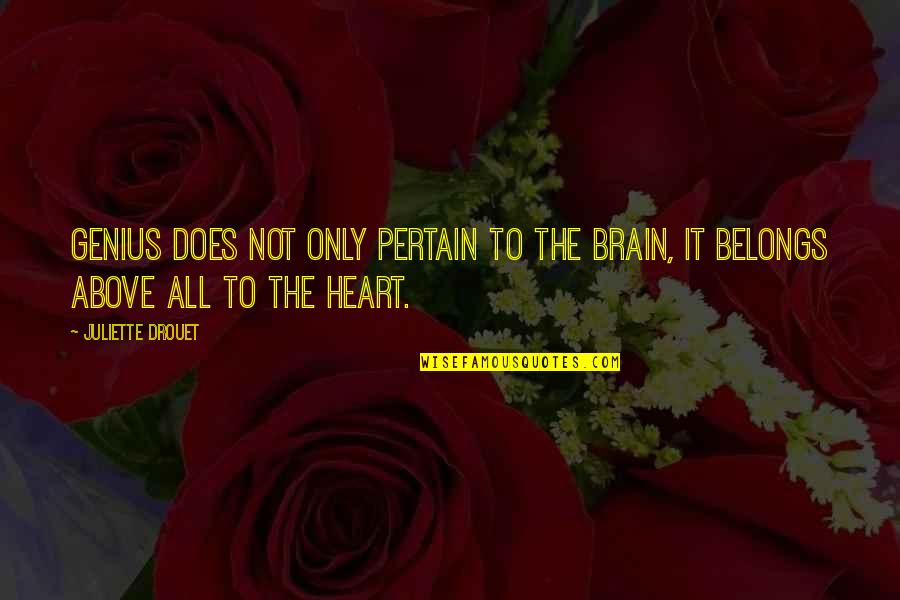 Genius does not only pertain to the brain, it belongs above all to the heart. —
Juliette Drouet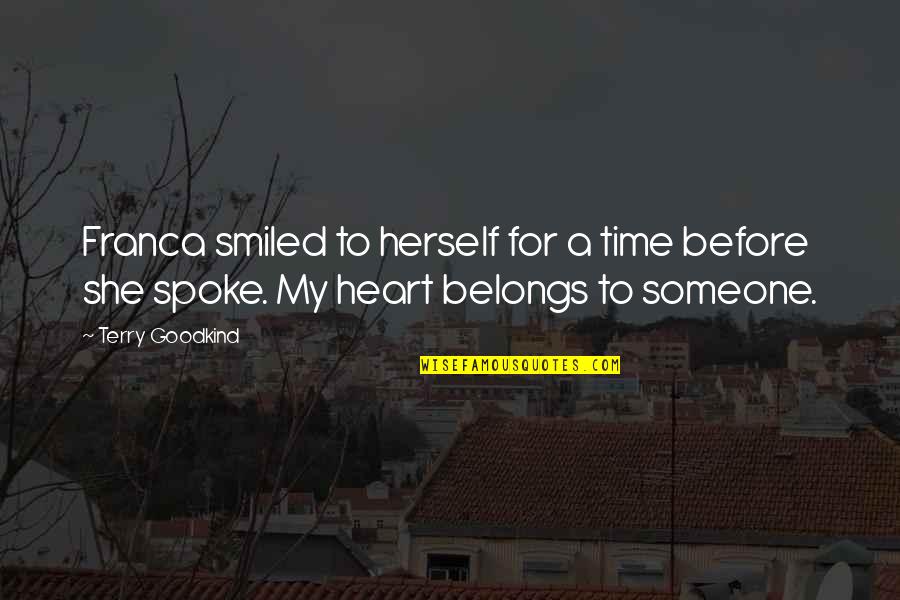 Franca smiled to herself for a time before she spoke. My heart belongs to someone. —
Terry Goodkind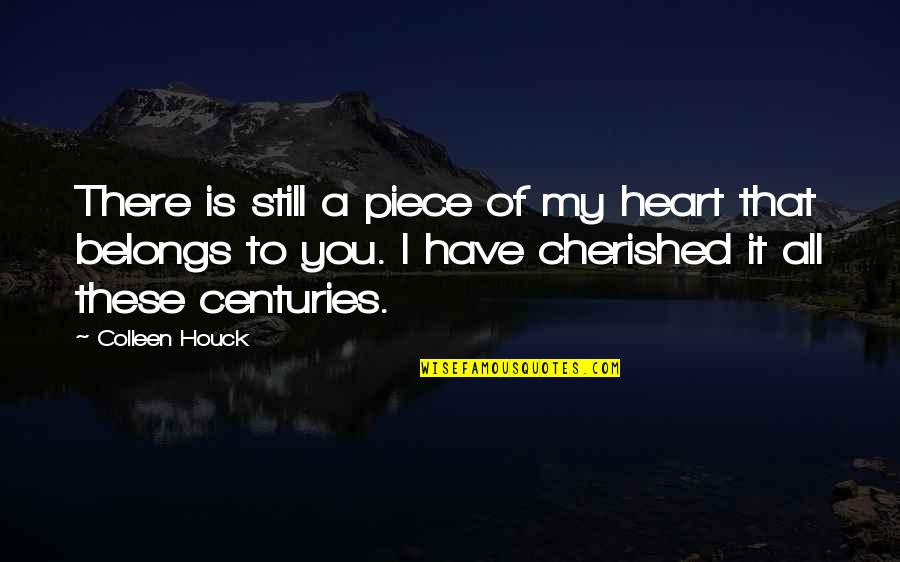 There is still a piece of my heart that belongs to you. I have cherished it all these centuries. —
Colleen Houck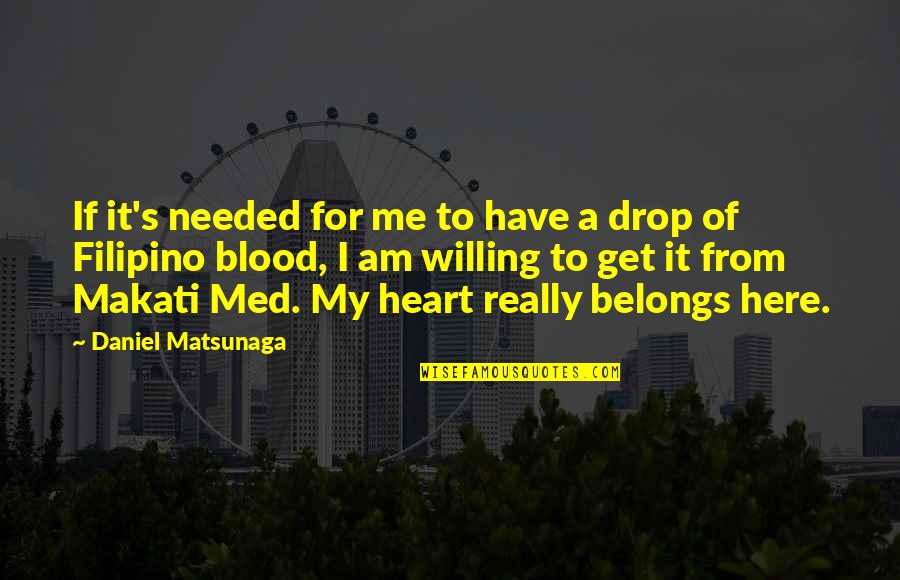 If it's needed for me to have a drop of Filipino blood, I am willing to get it from Makati Med. My heart really belongs here. —
Daniel Matsunaga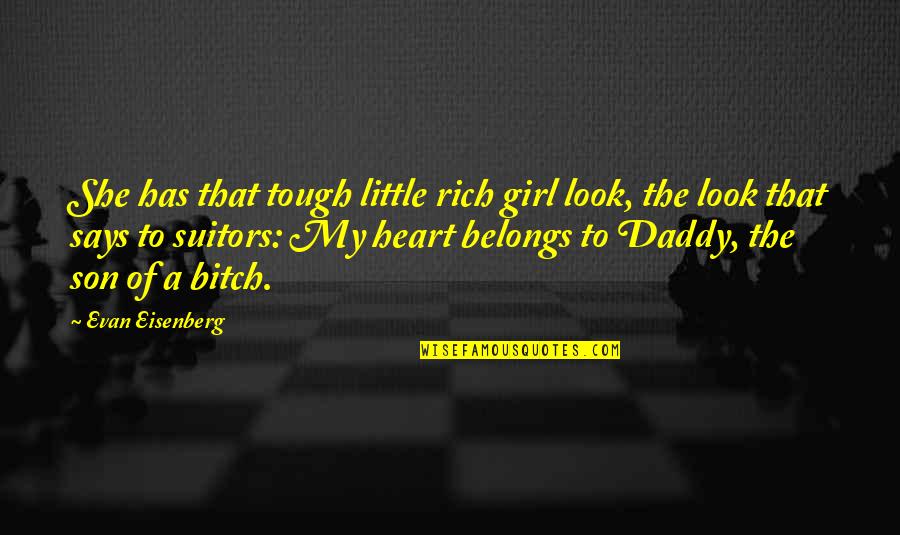 She has that tough little rich girl look, the look that says to suitors: My heart belongs to Daddy, the son of a bitch. —
Evan Eisenberg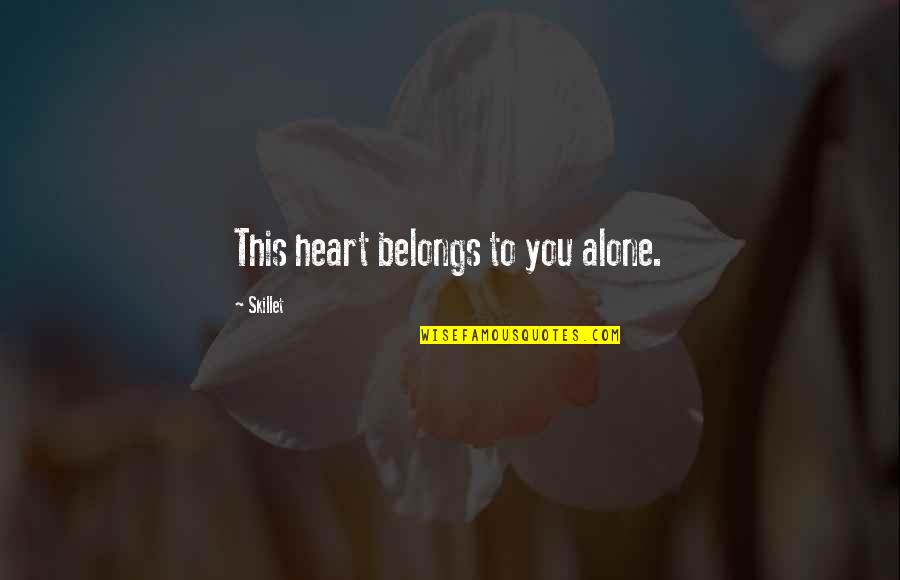 This
heart belongs to you
alone. —
Skillet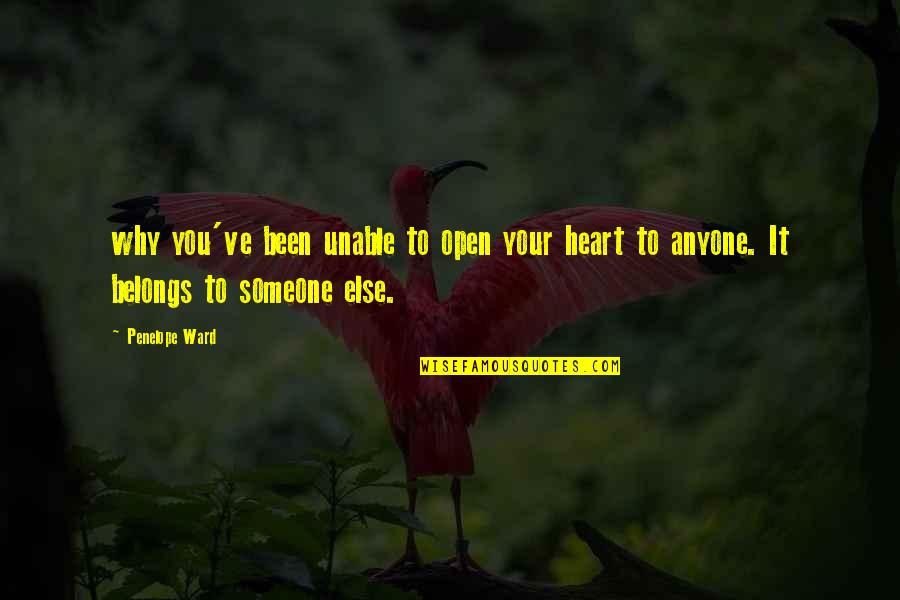 why you've been unable to open your heart to anyone. It belongs to someone else. —
Penelope Ward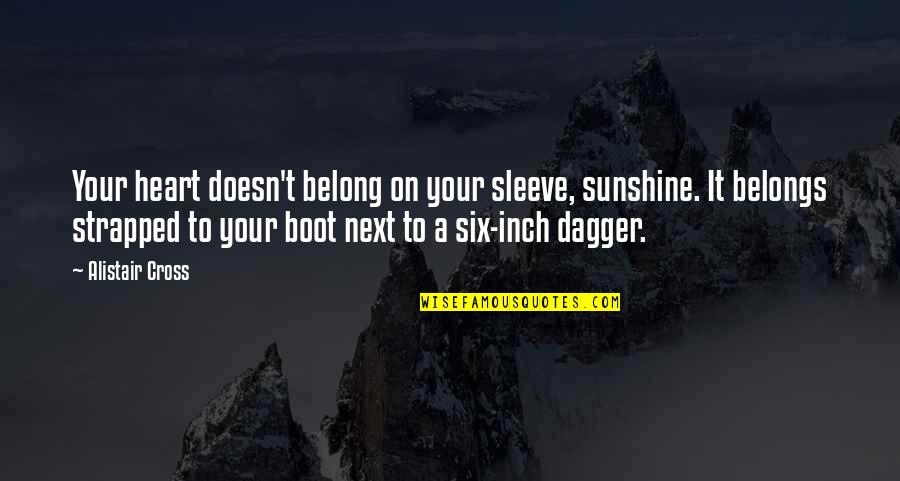 Your heart doesn't belong on your sleeve, sunshine. It belongs strapped to your boot next to a six-inch dagger. —
Alistair Cross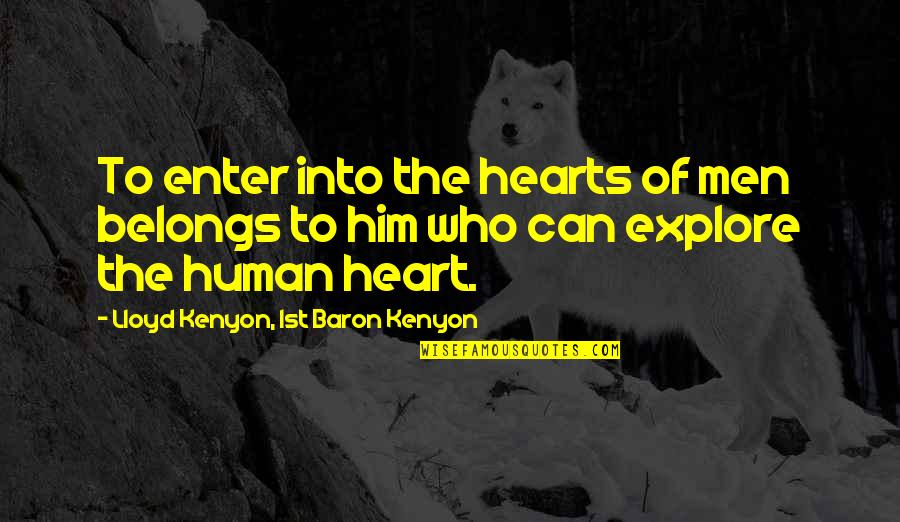 To enter into the hearts of men belongs to him who can explore the human heart. —
Lloyd Kenyon, 1st Baron Kenyon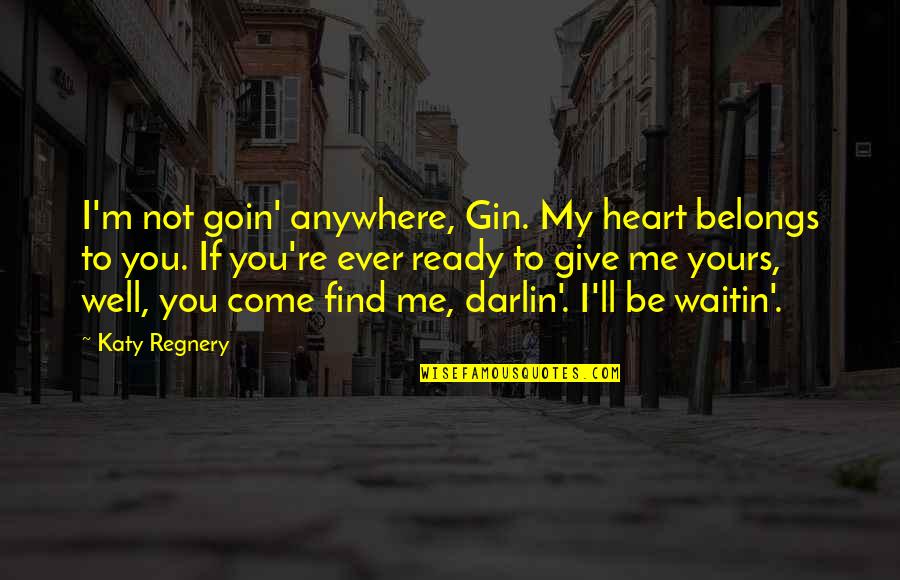 I'm not goin' anywhere, Gin. My
heart belongs to you
. If you're ever ready to give me yours, well, you come find me, darlin'. I'll be waitin'. —
Katy Regnery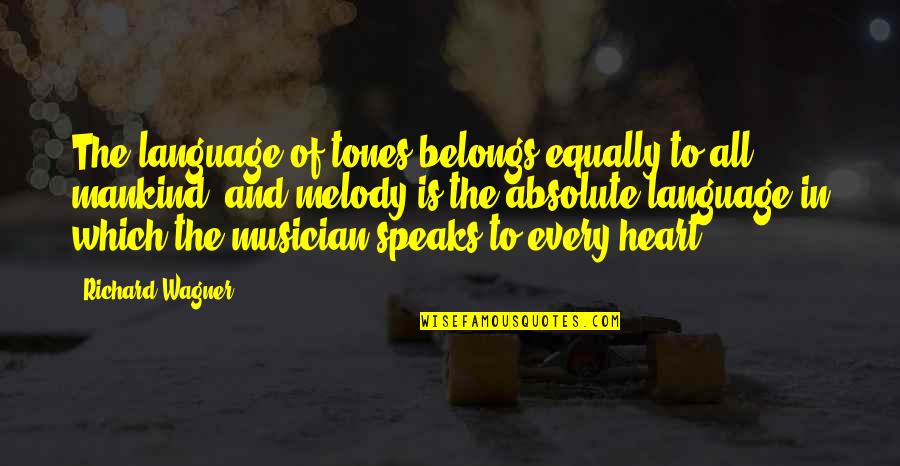 The language of tones belongs equally to all mankind, and melody is the absolute language in which the musician speaks to every heart. —
Richard Wagner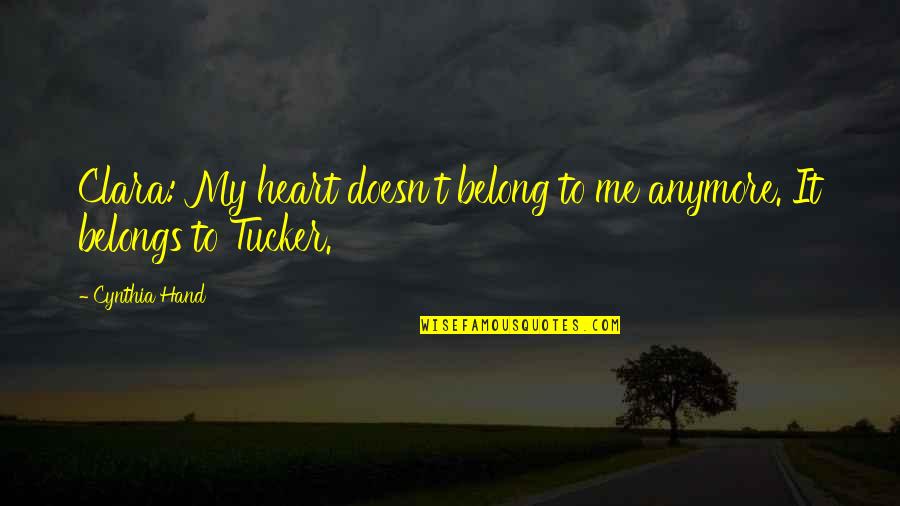 Clara: My heart doesn't belong to me anymore. It belongs to Tucker. —
Cynthia Hand