Have A Nice Day Quotes
Collection of top 30 famous quotes about Have A Nice Day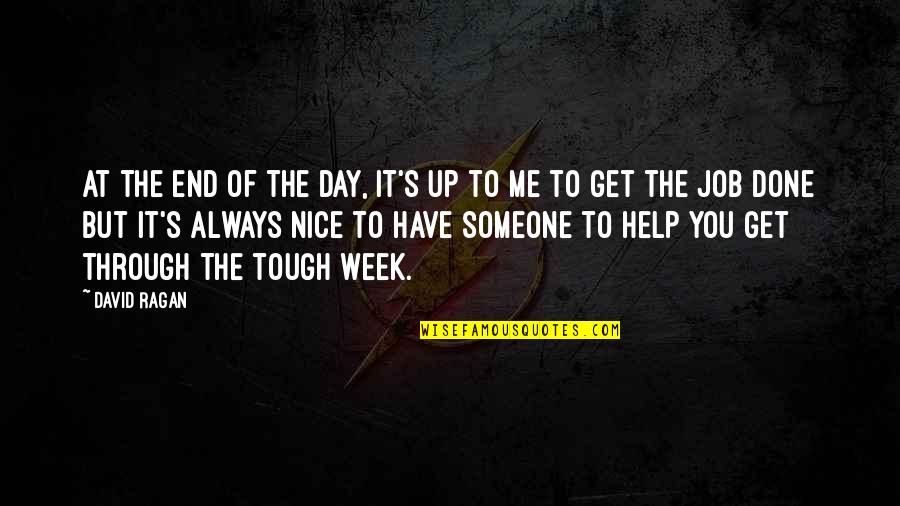 At the end of the day, it's up to me to get the job done but it's always nice to have someone to help you get through the tough week.
—
David Ragan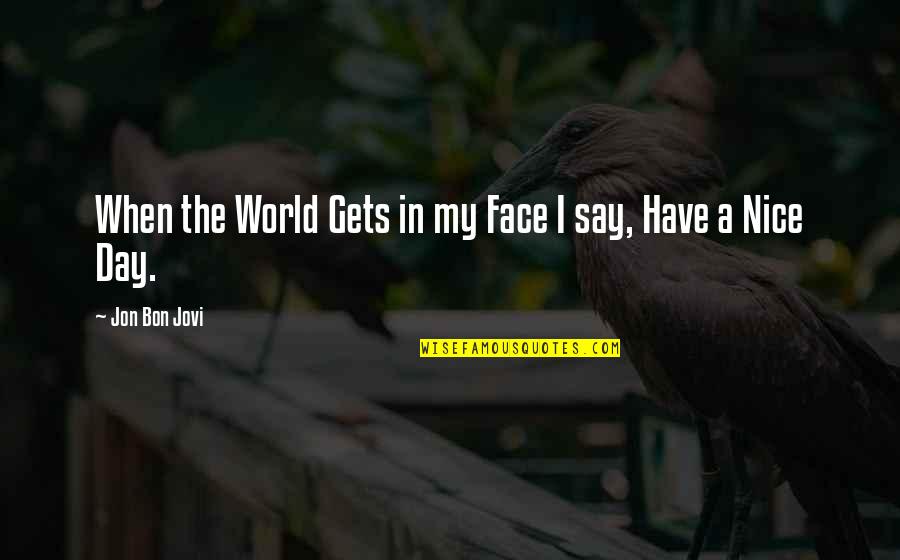 When the World Gets in my Face I say, Have a Nice Day.
—
Jon Bon Jovi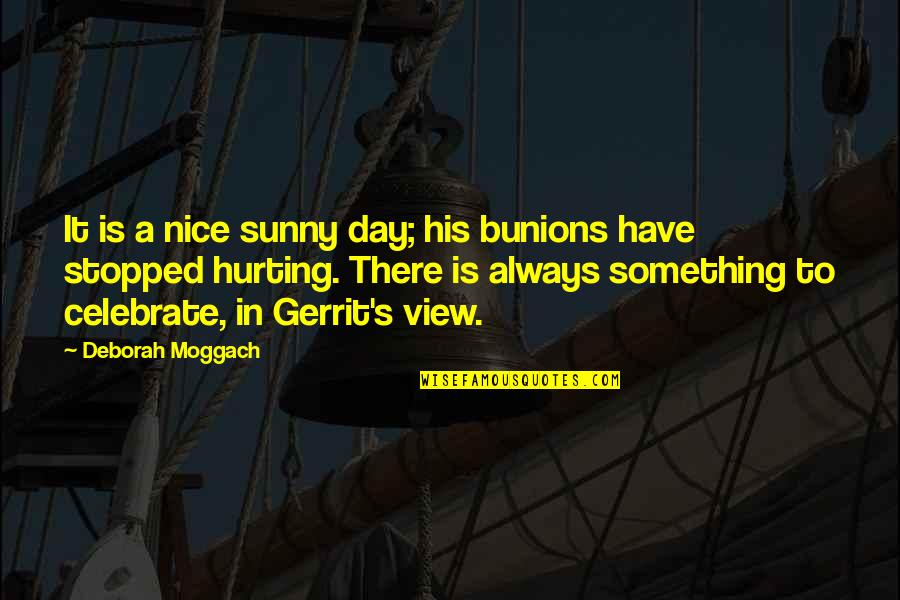 It is a nice sunny day; his bunions have stopped hurting. There is always something to celebrate, in Gerrit's view.
—
Deborah Moggach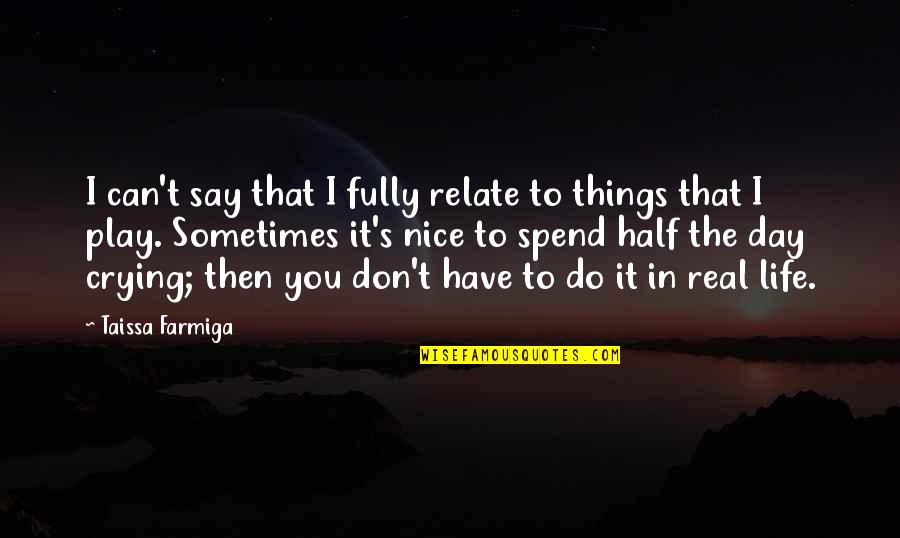 I can't say that I fully relate to things that I play. Sometimes it's nice to spend half the day crying; then you don't have to do it in real life.
—
Taissa Farmiga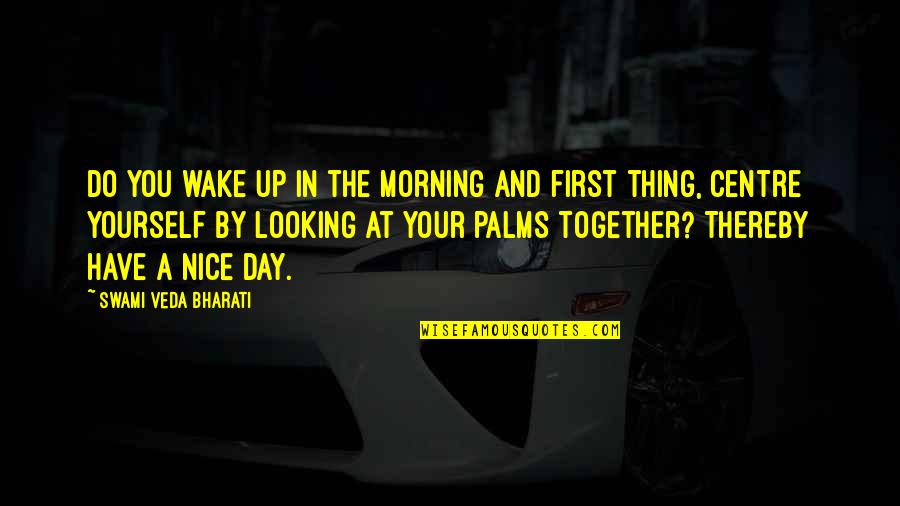 Do you wake up in the morning and first thing, centre yourself by looking at your palms together? Thereby
have a nice day
. —
Swami Veda Bharati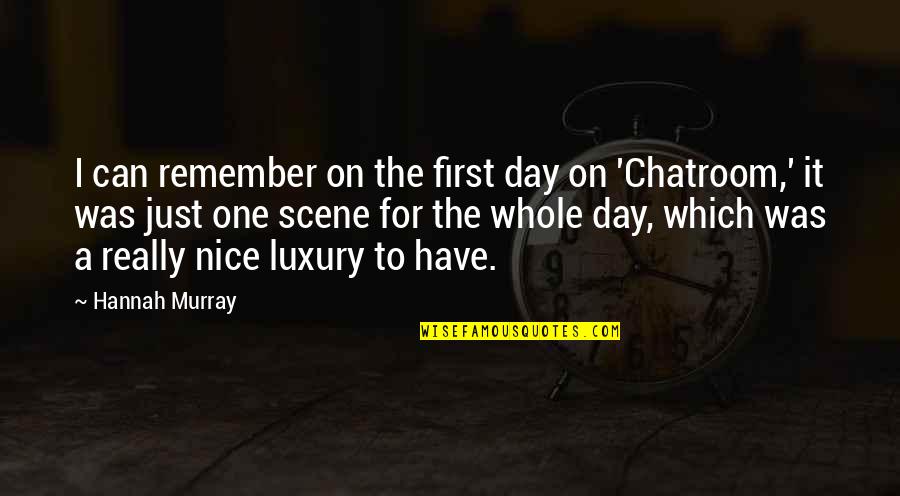 I can remember on the first day on 'Chatroom,' it was just one scene for the whole day, which was a really nice luxury to have. —
Hannah Murray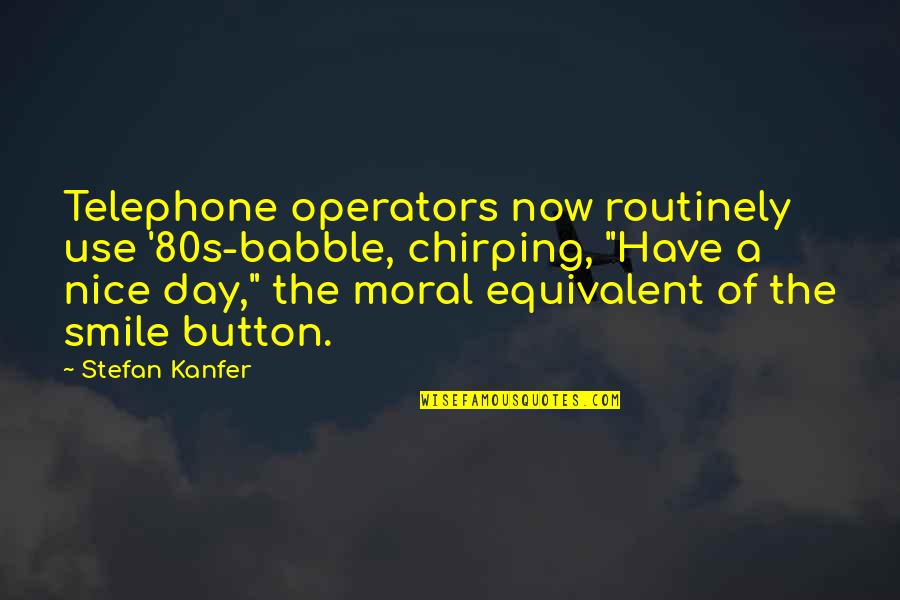 Telephone operators now routinely use '80s-babble, chirping, "
Have a nice day
," the moral equivalent of the smile button. —
Stefan Kanfer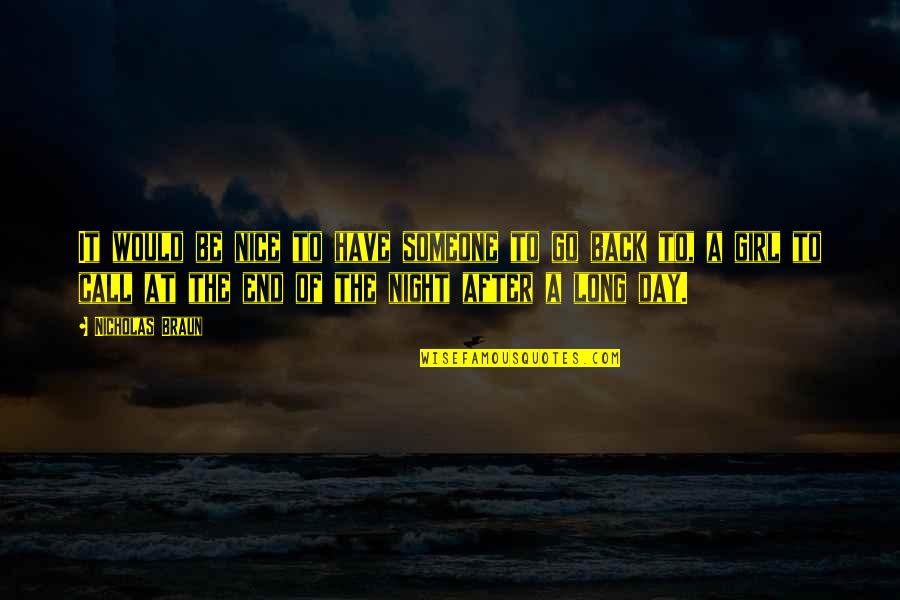 It would be nice to have someone to go back to, a girl to call at the end of the night after a long day. —
Nicholas Braun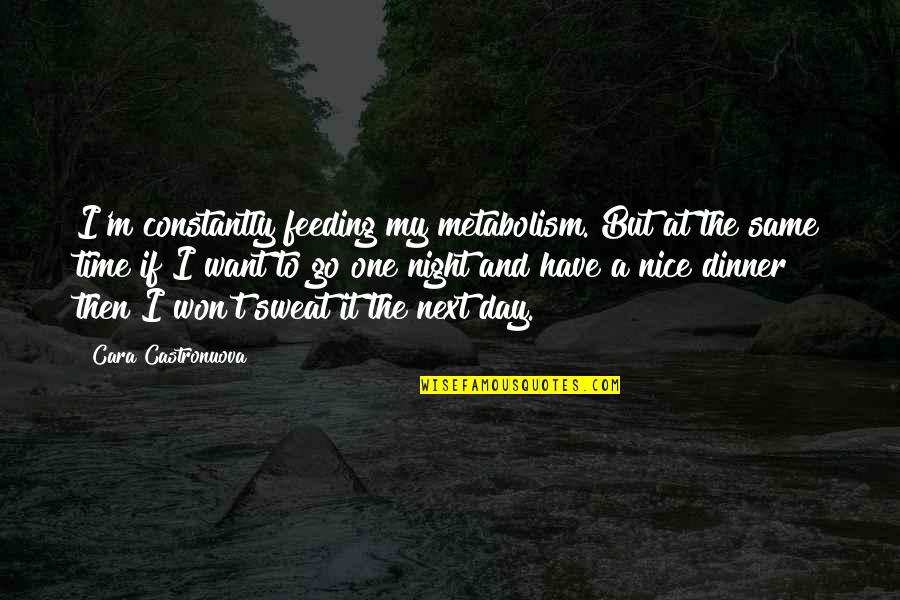 I'm constantly feeding my metabolism. But at the same time if I want to go one night and have a nice dinner then I won't sweat it the next day. —
Cara Castronuova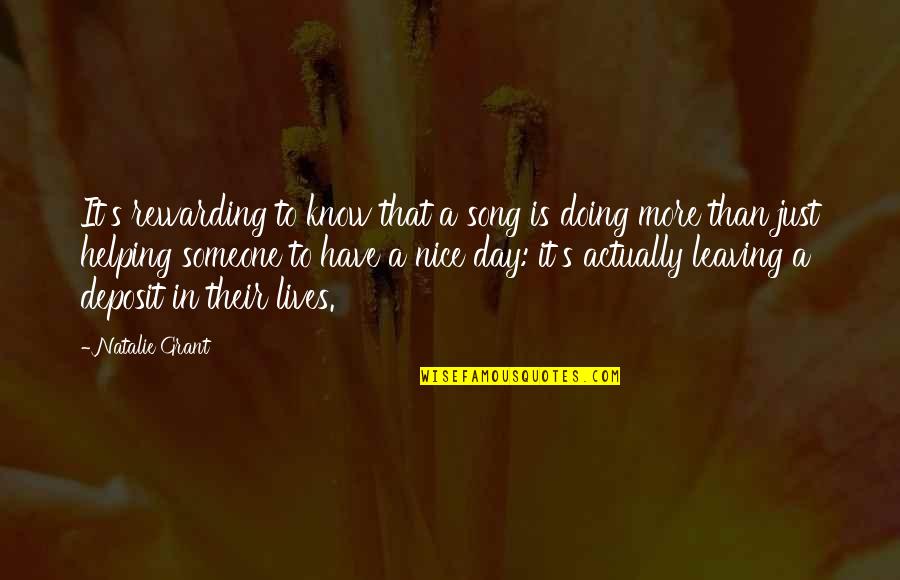 It's rewarding to know that a song is doing more than just helping someone to
have a nice day
: it's actually leaving a deposit in their lives. —
Natalie Grant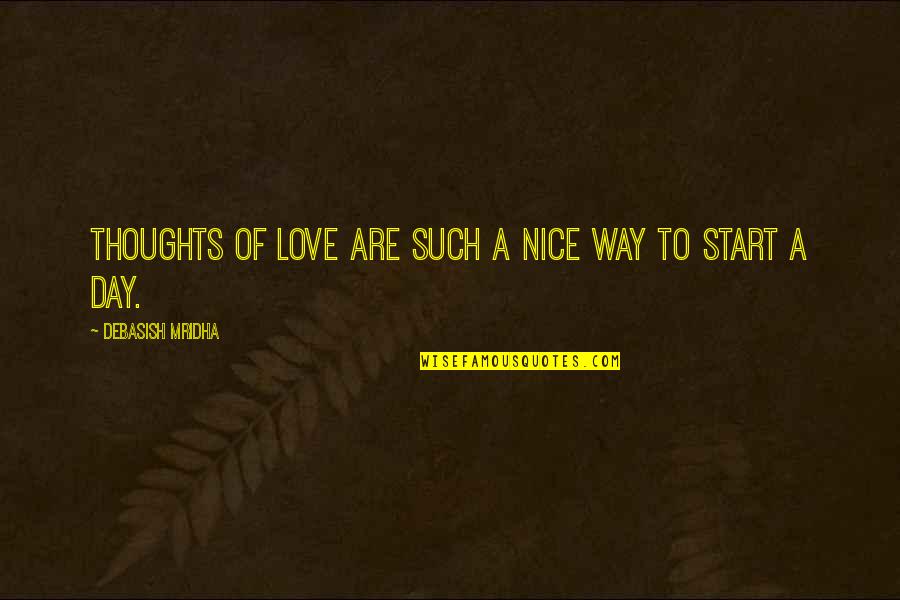 Thoughts of love are such a nice way to start a day. —
Debasish Mridha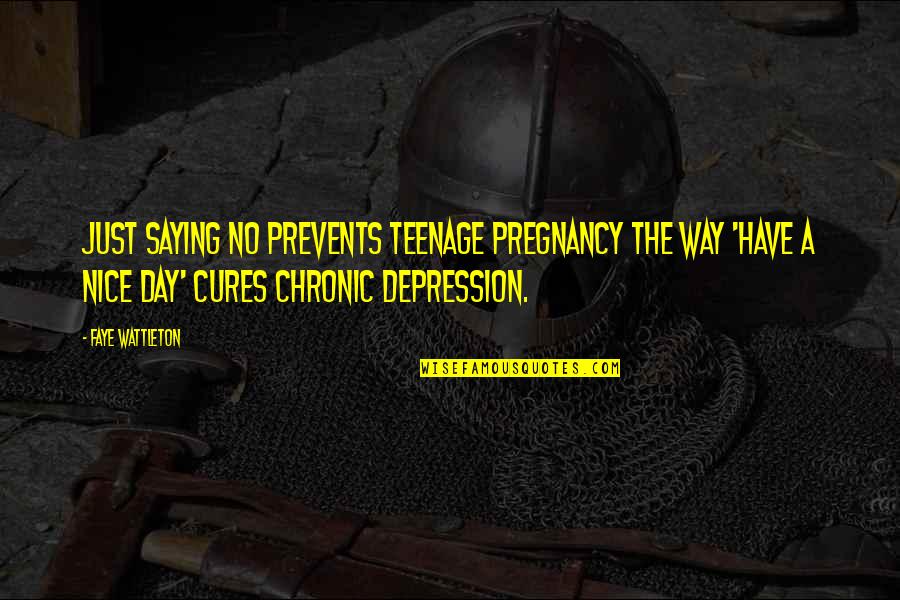 Just saying no prevents teenage pregnancy the way '
Have a nice day
' cures chronic depression. —
Faye Wattleton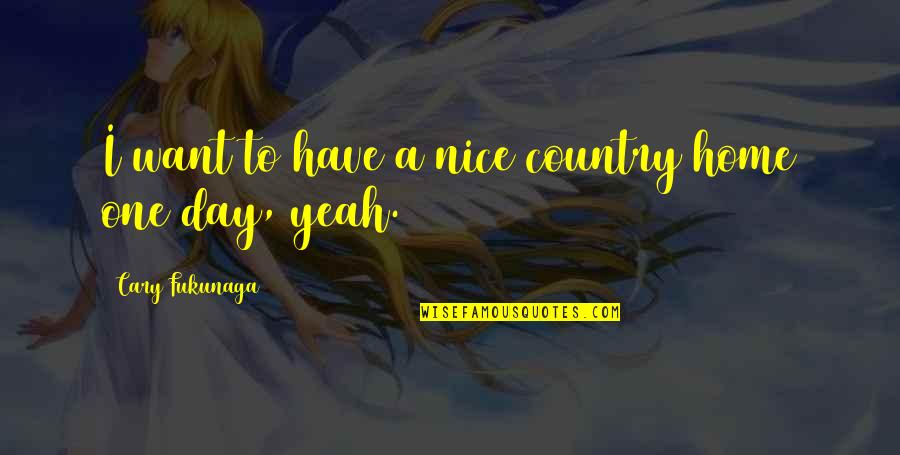 I want to have a nice country home one day, yeah. —
Cary Fukunaga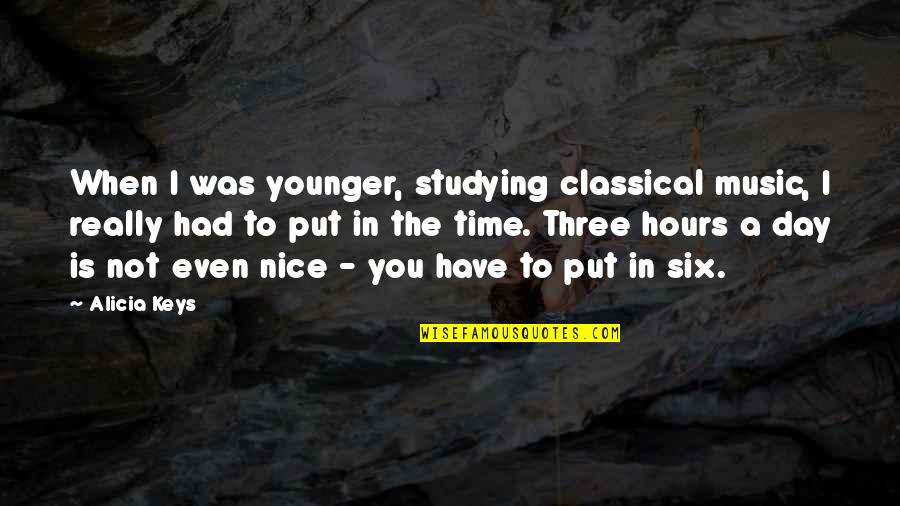 When I was younger, studying classical music, I really had to put in the time. Three hours a day is not even nice - you have to put in six. —
Alicia Keys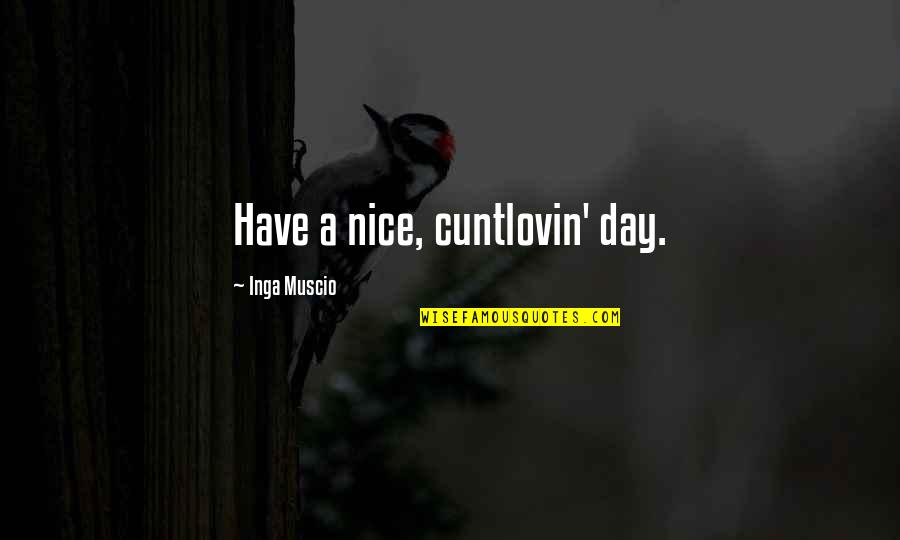 Have a nice, cuntlovin' day. —
Inga Muscio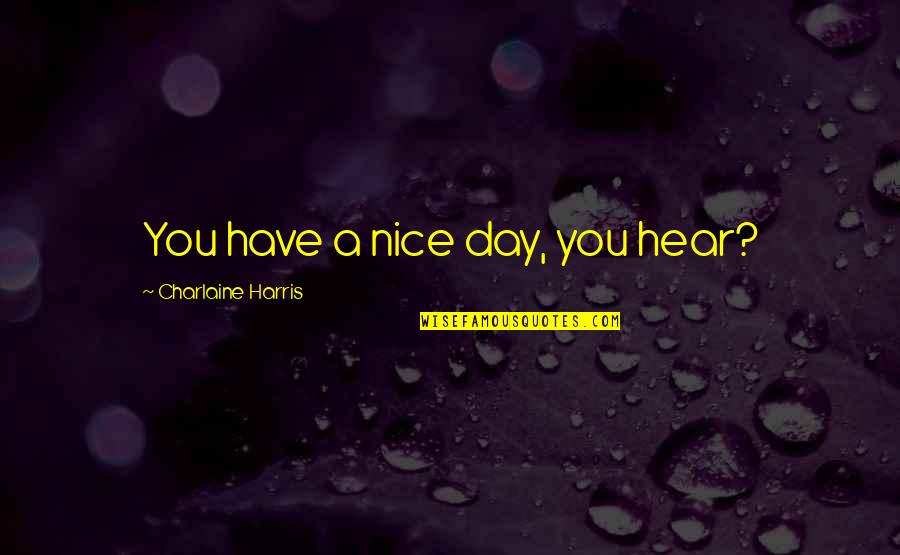 You
have a nice day
, you hear? —
Charlaine Harris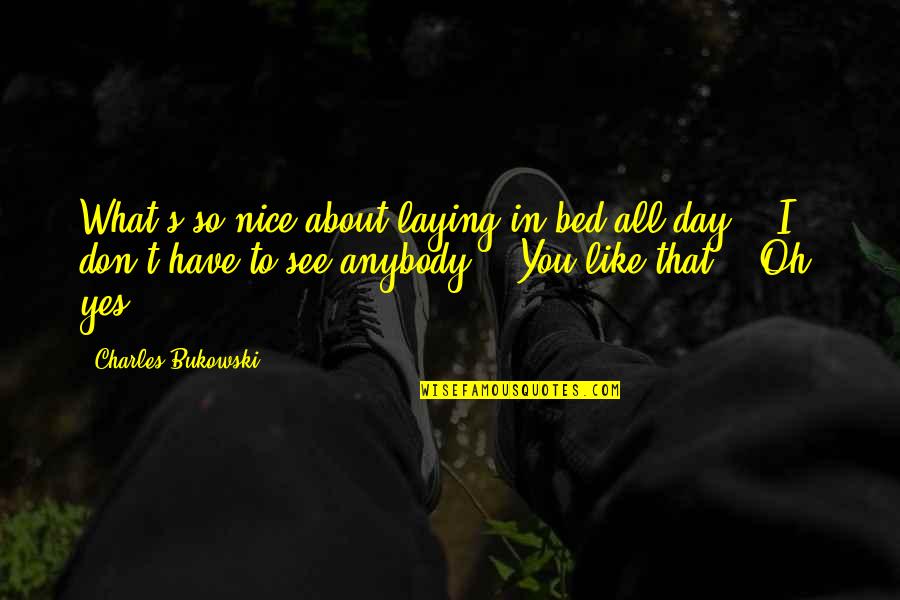 What's so nice about laying in bed all day?" "I don't have to see anybody." "You like that?" "Oh, yes. —
Charles Bukowski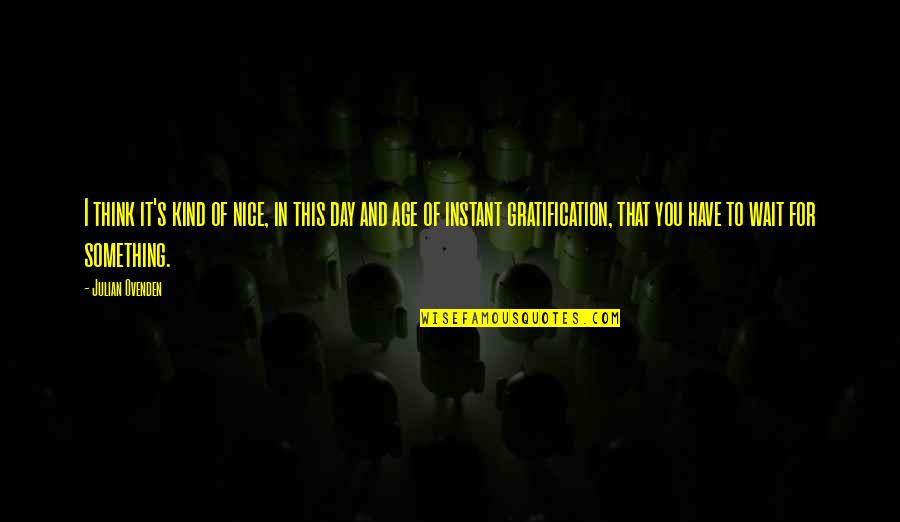 I think it's kind of nice, in this day and age of instant gratification, that you have to wait for something. —
Julian Ovenden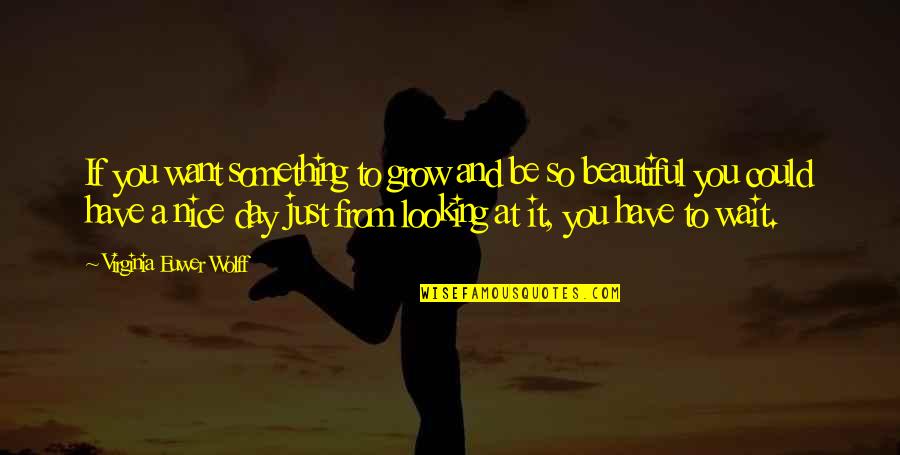 If you want something to grow and be so beautiful you could
have a nice day
just from looking at it, you have to wait. —
Virginia Euwer Wolff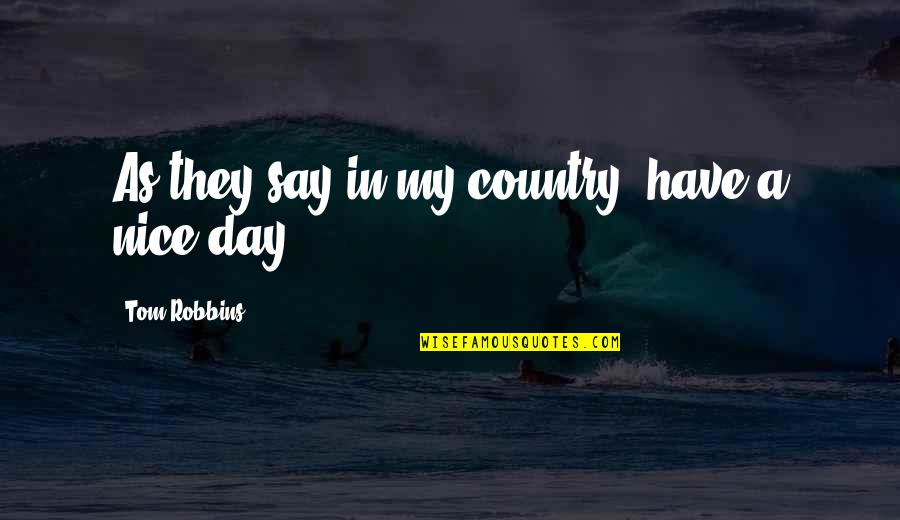 As they say in my country,
have a nice day
. —
Tom Robbins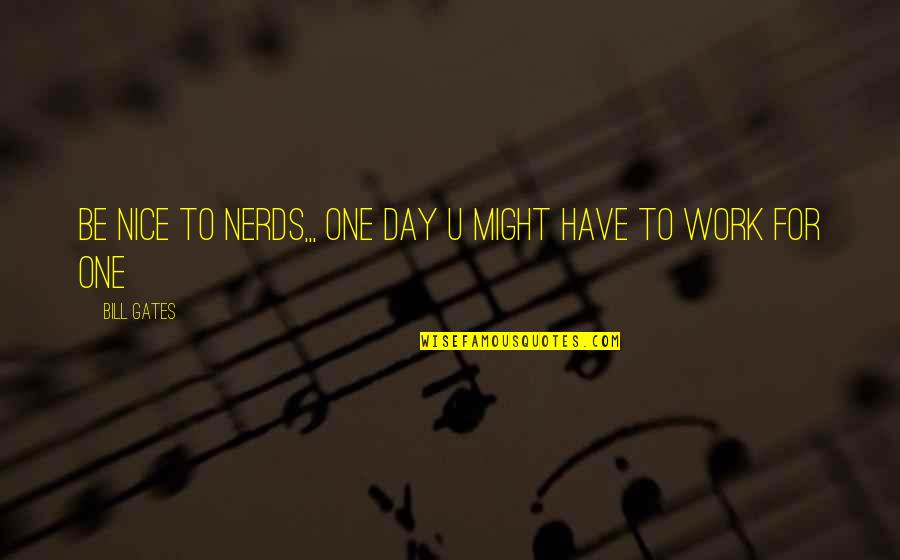 Be nice to nerds,,, one day u might have to work for one —
Bill Gates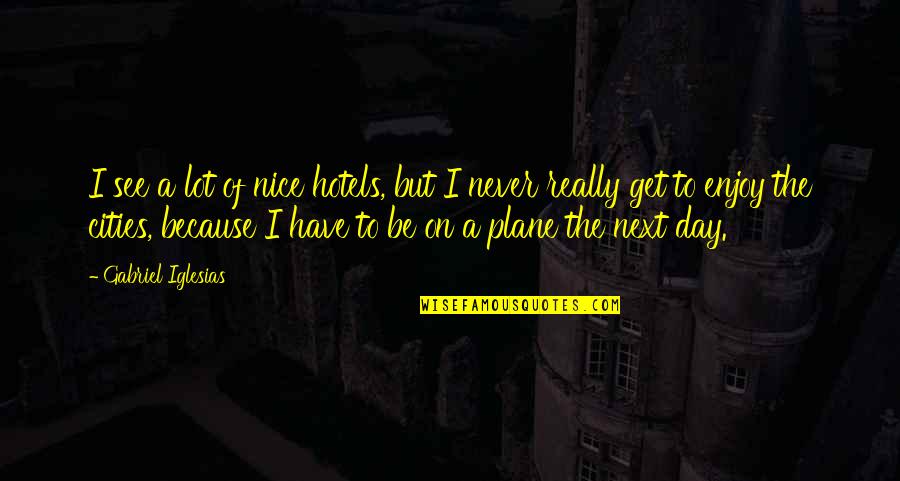 I see a lot of nice hotels, but I never really get to enjoy the cities, because I have to be on a plane the next day. —
Gabriel Iglesias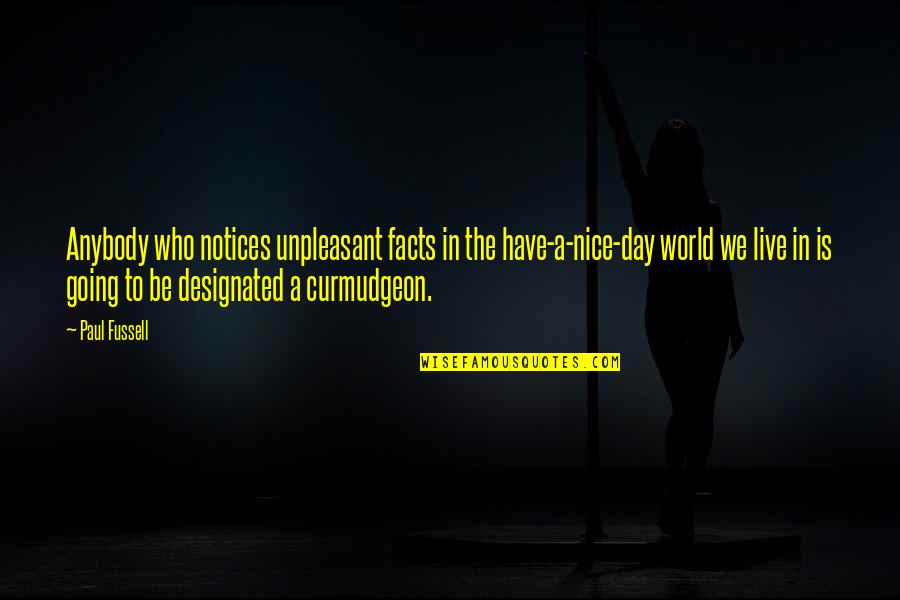 Anybody who notices unpleasant facts in the have-a-nice-day world we live in is going to be designated a curmudgeon. —
Paul Fussell
If it's nice out, I swim pretty much every day for about half an hour. I have a great pool; it's very private and not too many people use it. —
Yunjin Kim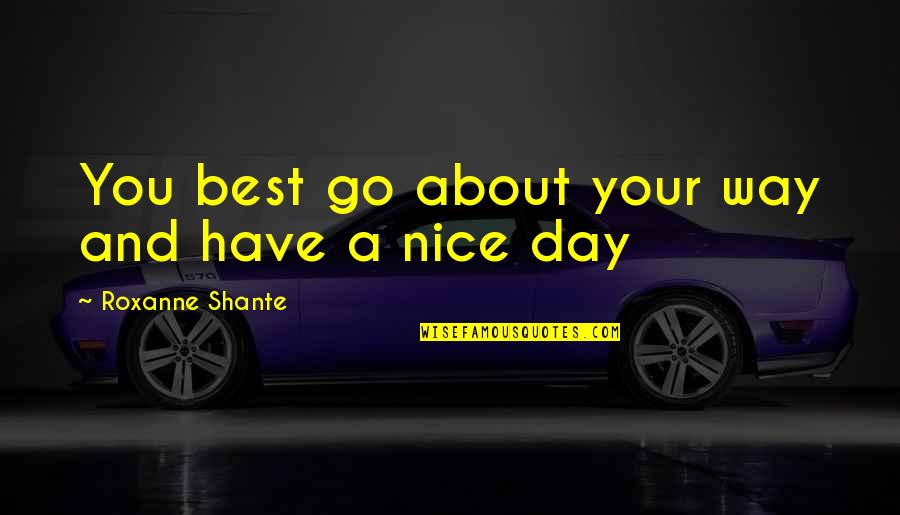 You best go about your way and
have a nice day
—
Roxanne Shante