God Knows All Quotes
Collection of top 56 famous quotes about God Knows All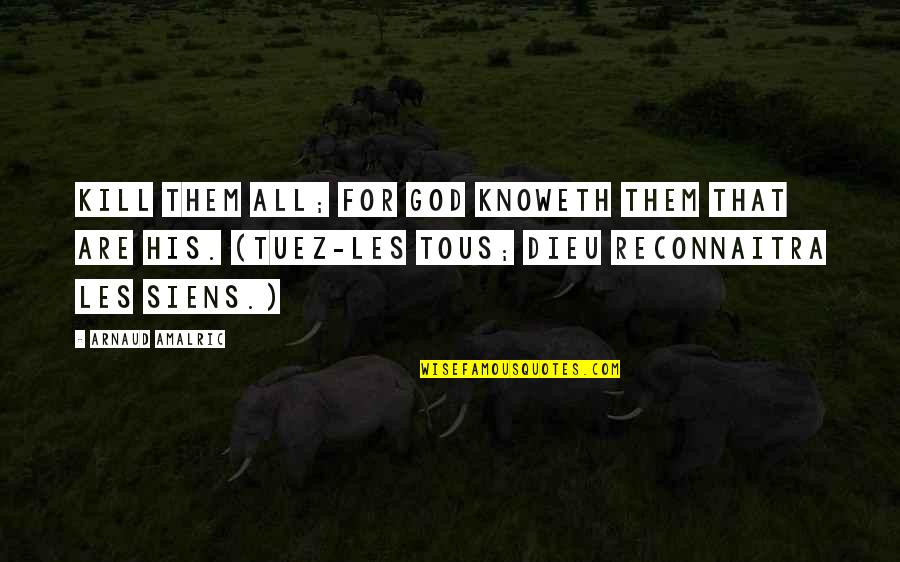 Kill them all; for God knoweth them that are His. (Tuez-les tous; Dieu reconnaitra les siens.)
—
Arnaud Amalric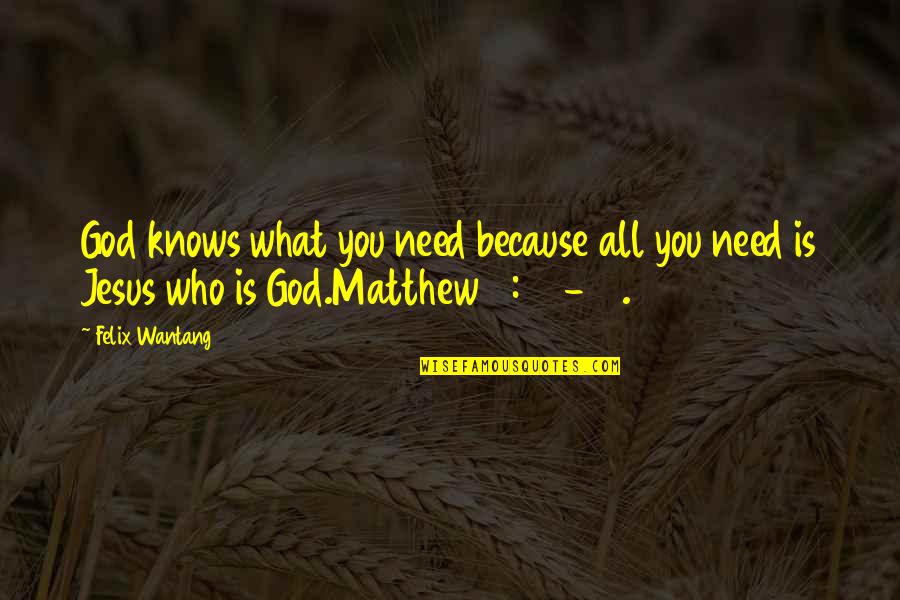 God knows what you need because all you need is Jesus who is God.Matthew 6:25-34.
—
Felix Wantang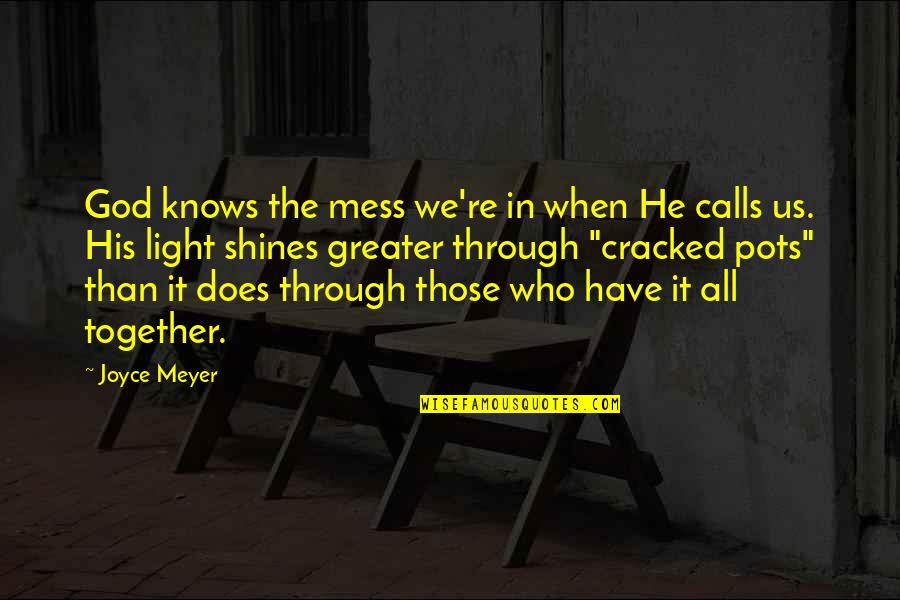 God knows the mess we're in when He calls us. His light shines greater through "cracked pots" than it does through those who have it all together.
—
Joyce Meyer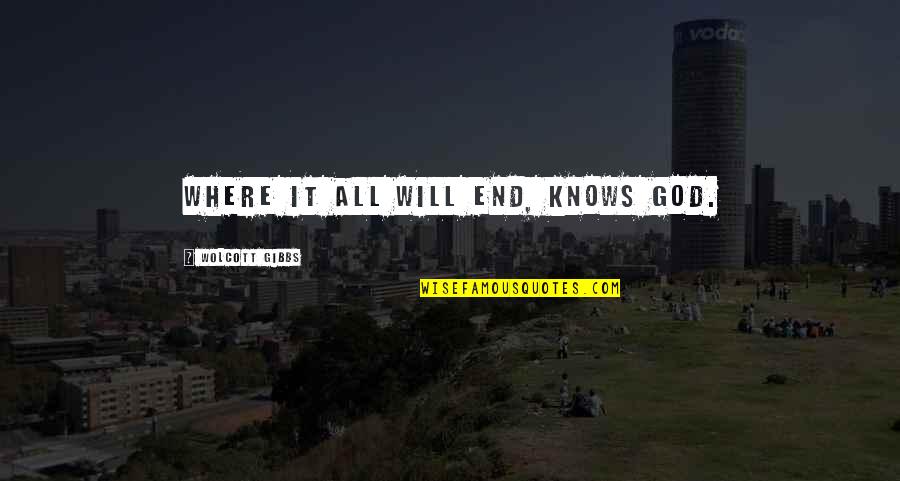 Where it all will end, knows God.
—
Wolcott Gibbs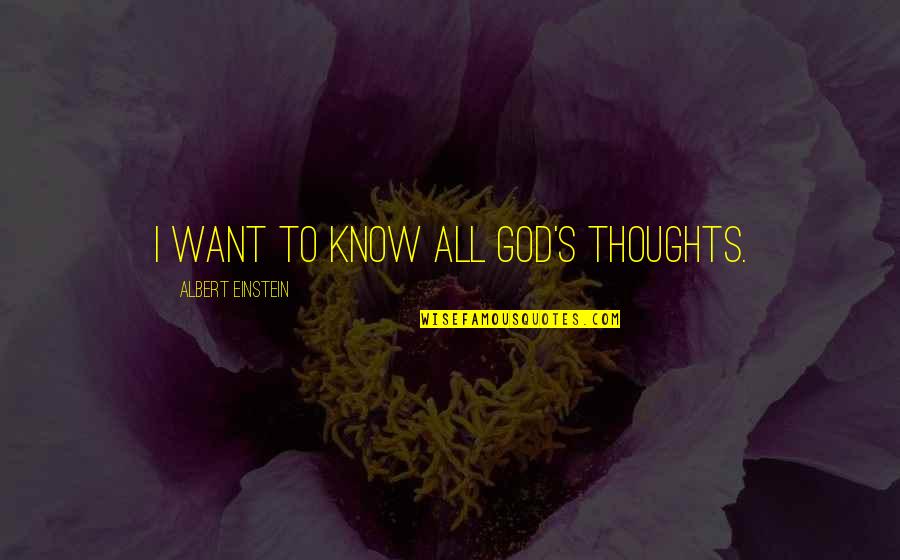 I want to know all God's thoughts.
—
Albert Einstein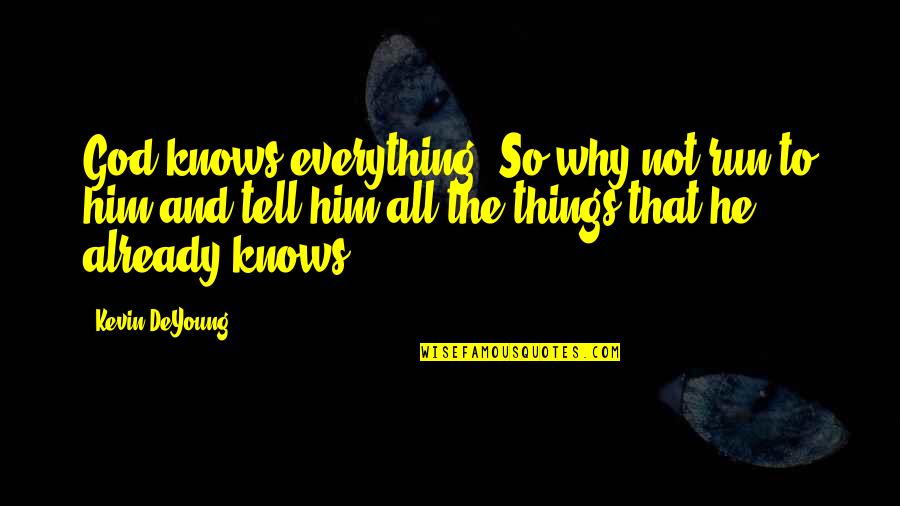 God knows everything. So why not run to him and tell him all the things that he already knows?
—
Kevin DeYoung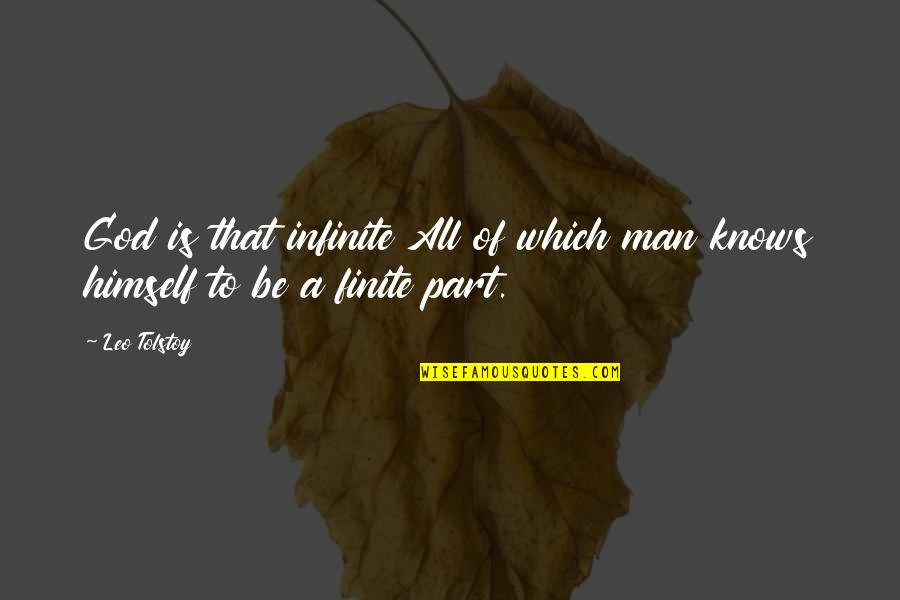 God is that infinite All of which man knows himself to be a finite part.
—
Leo Tolstoy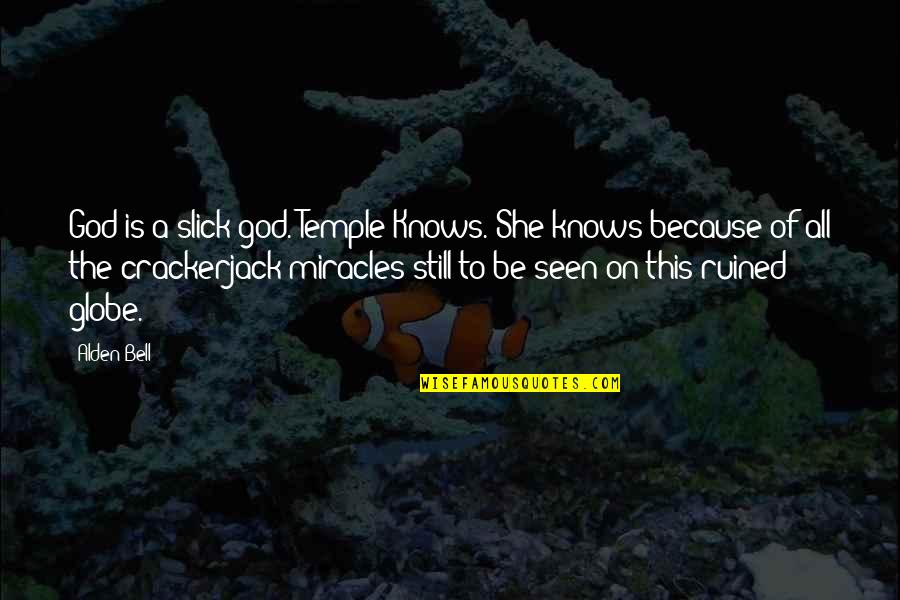 God is a slick god. Temple Knows. She knows because of all the crackerjack miracles still to be seen on this ruined globe.
—
Alden Bell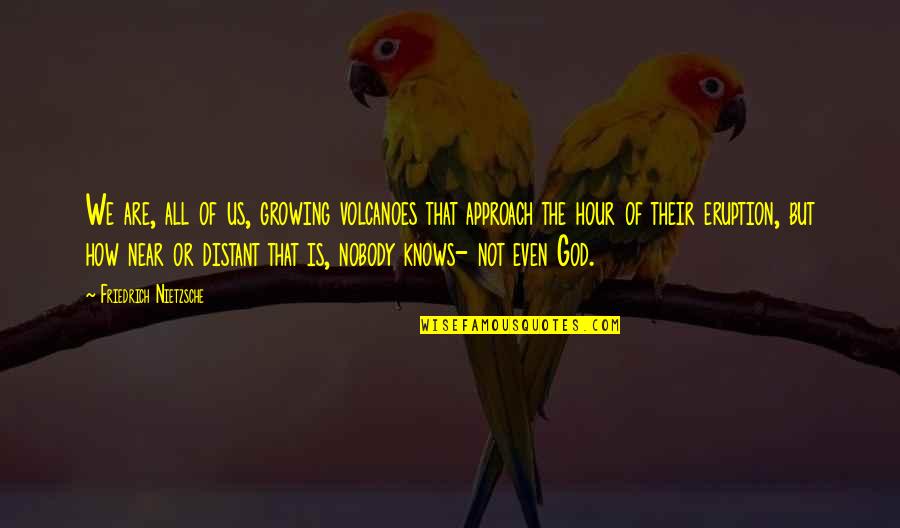 We are, all of us, growing volcanoes that approach the hour of their eruption, but how near or distant that is, nobody knows- not even God.
—
Friedrich Nietzsche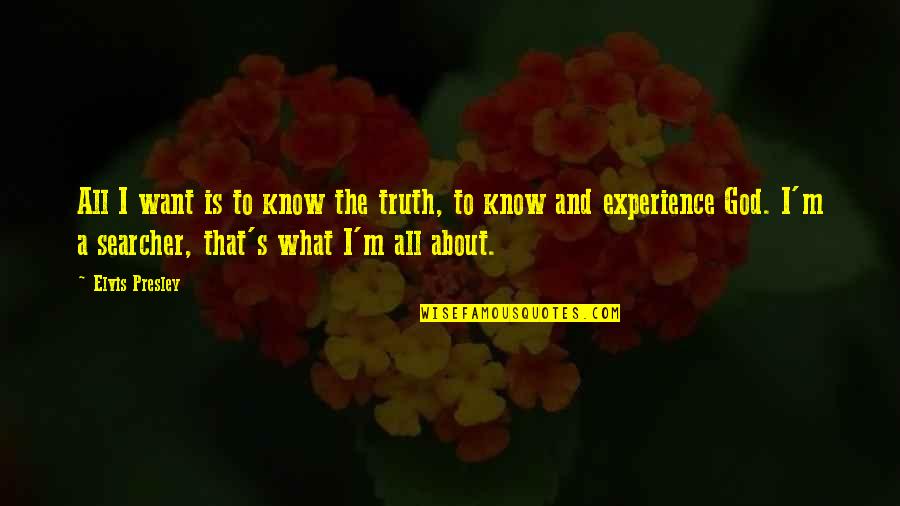 All I want is to know the truth, to know and experience God. I'm a searcher, that's what I'm all about.
—
Elvis Presley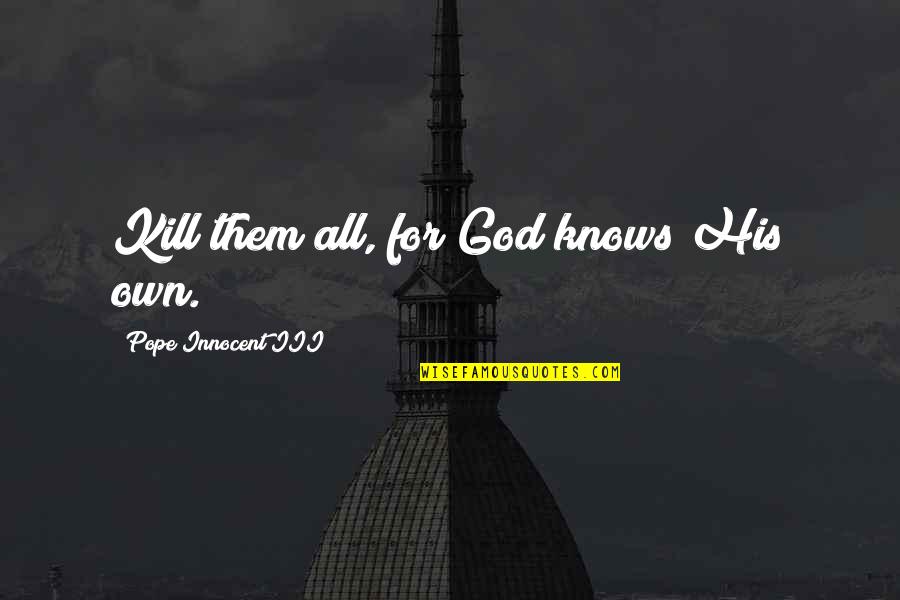 Kill them all, for God knows His own.
—
Pope Innocent III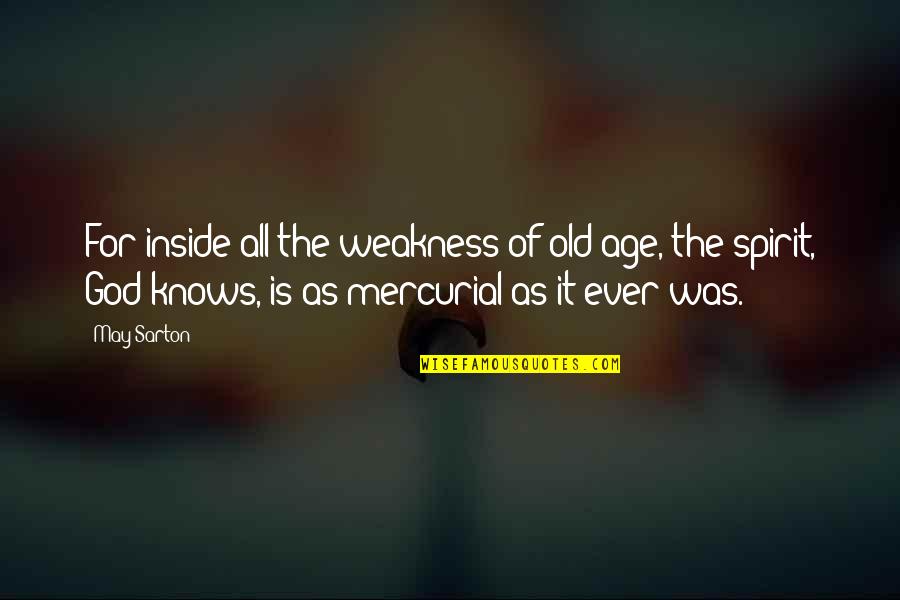 For inside all the weakness of old age, the spirit, God knows, is as mercurial as it ever was.
—
May Sarton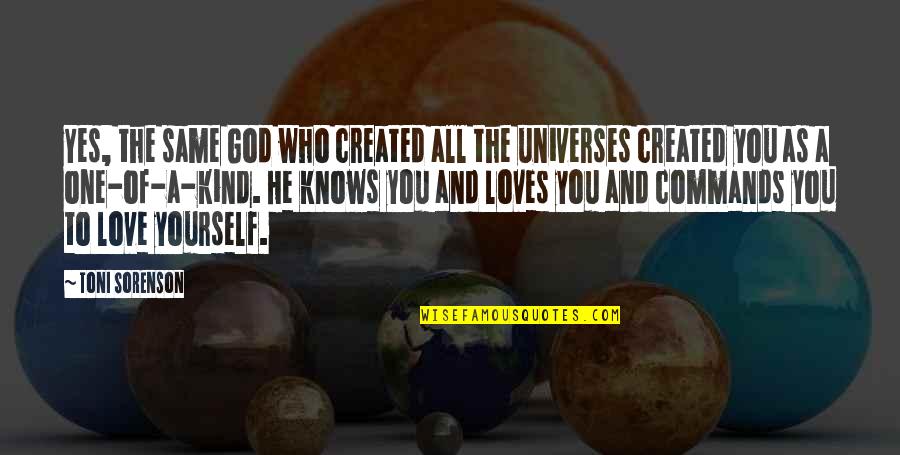 Yes, the same God who created all the universes created you as a one-of-a-kind. He knows you and loves you and commands you to love yourself. —
Toni Sorenson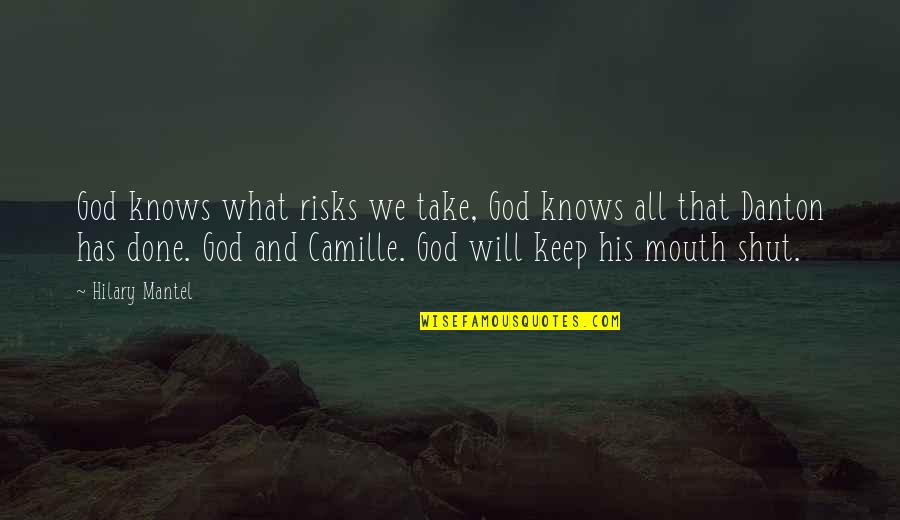 God knows what risks we take,
God knows all
that Danton has done. God and Camille. God will keep his mouth shut. —
Hilary Mantel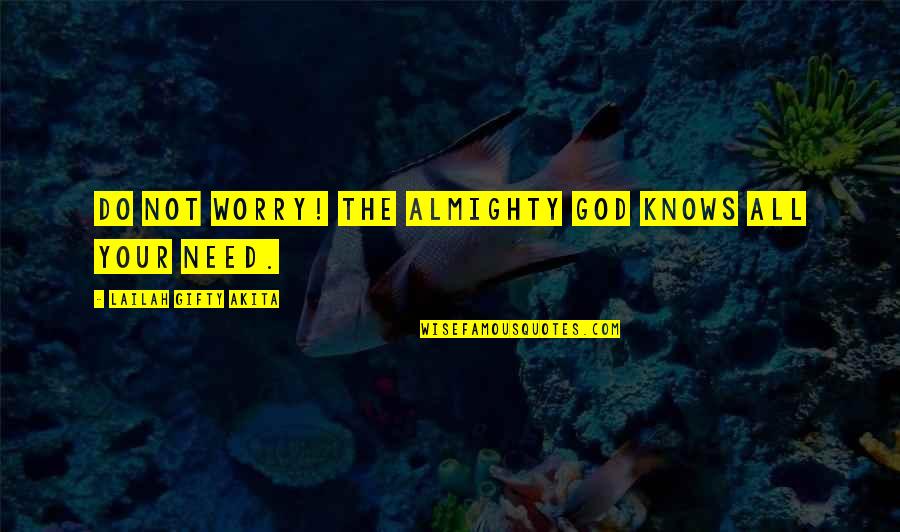 Do not worry! The Almighty
God knows all
your need. —
Lailah Gifty Akita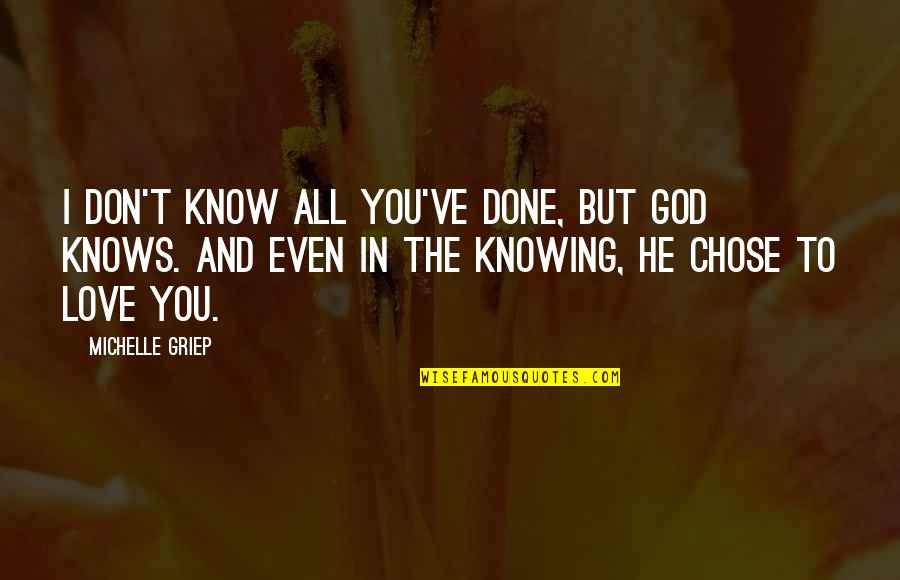 I don't know all you've done, but God knows. And even in the knowing, He chose to love you. —
Michelle Griep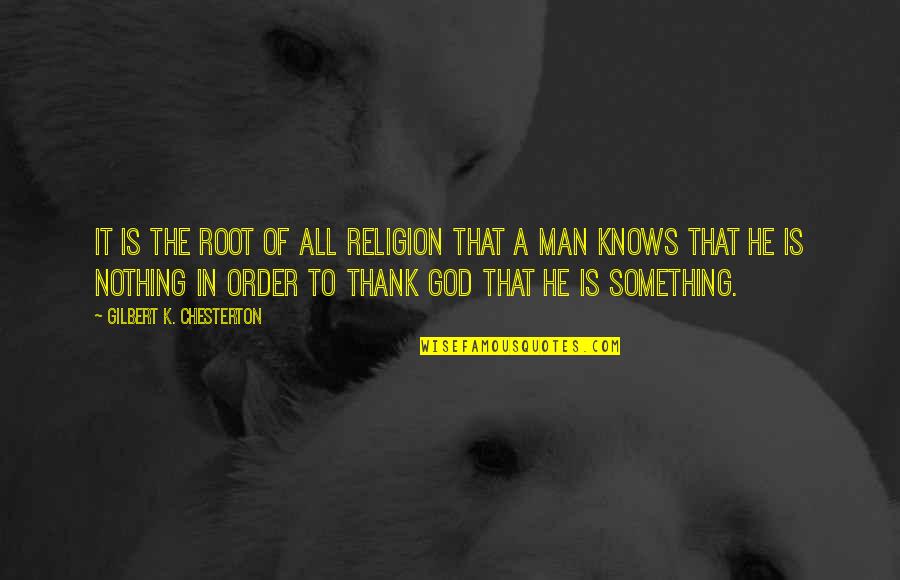 It is the root of all religion that a man knows that he is nothing in order to thank God that he is something. —
Gilbert K. Chesterton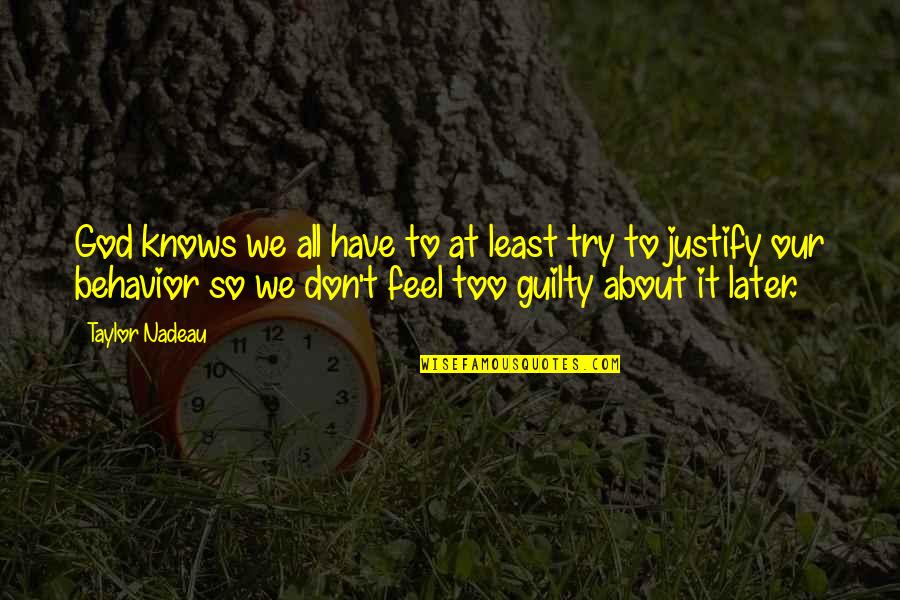 God knows we all have to at least try to justify our behavior so we don't feel too guilty about it later. —
Taylor Nadeau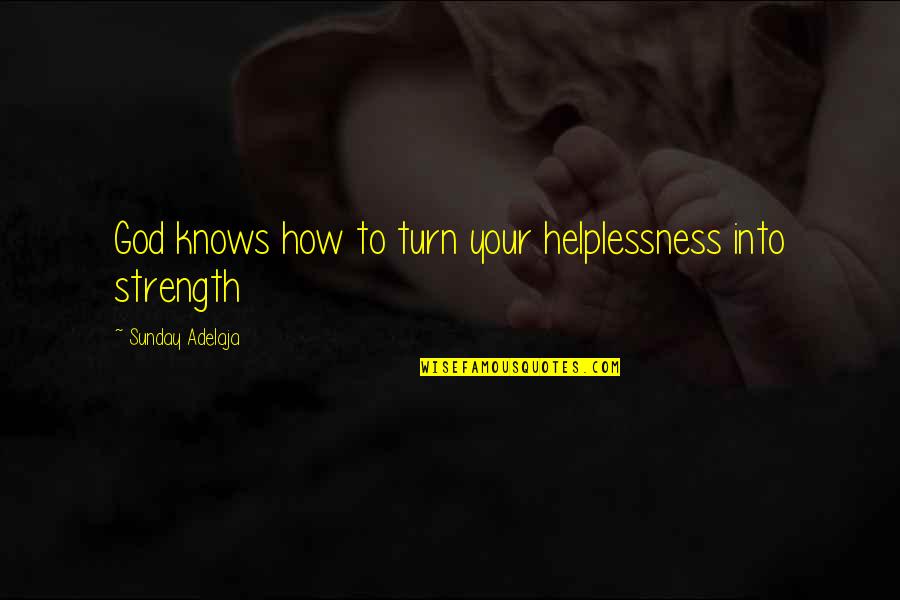 God knows how to turn your helplessness into strength —
Sunday Adelaja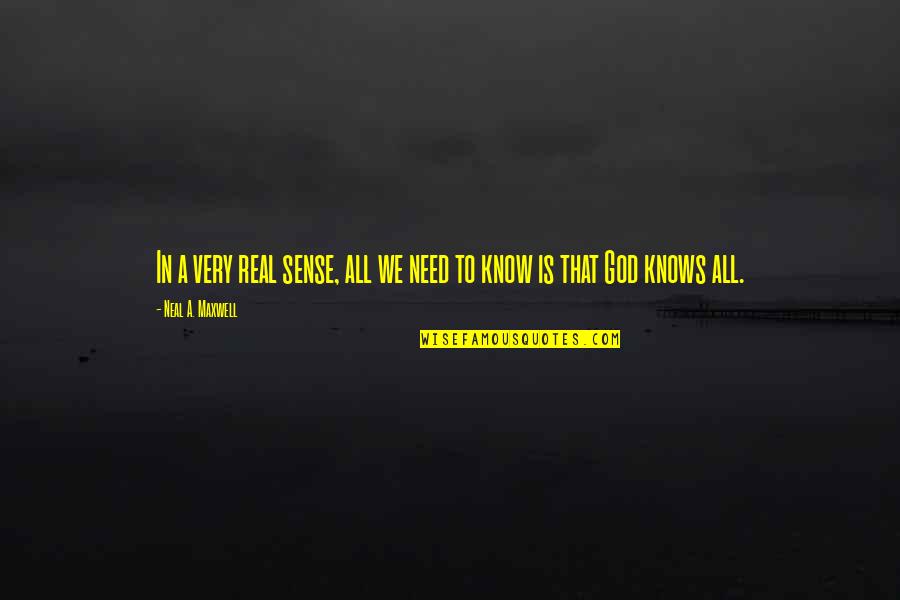 In a very real sense, all we need to know is that
God knows all
. —
Neal A. Maxwell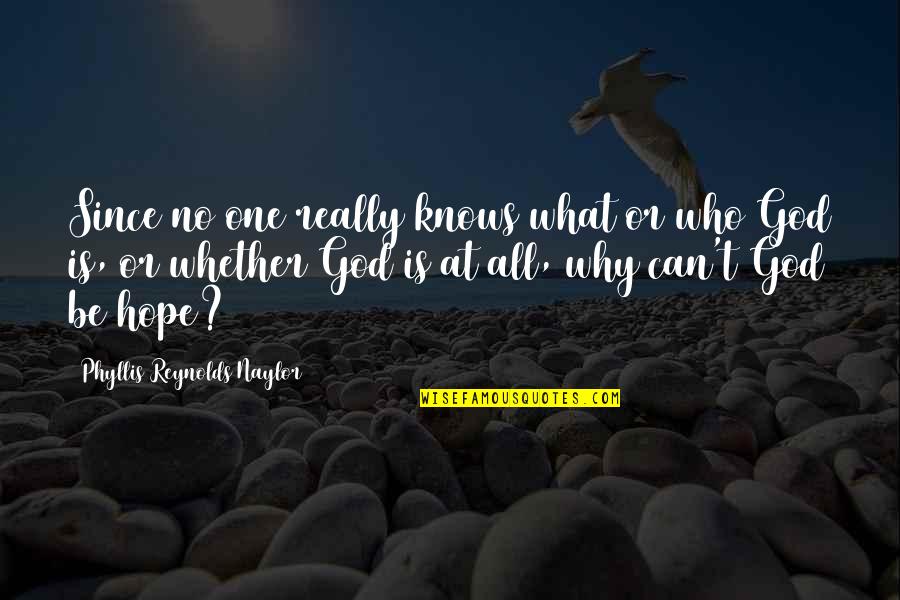 Since no one really knows what or who God is, or whether God is at all, why can't God be hope? —
Phyllis Reynolds Naylor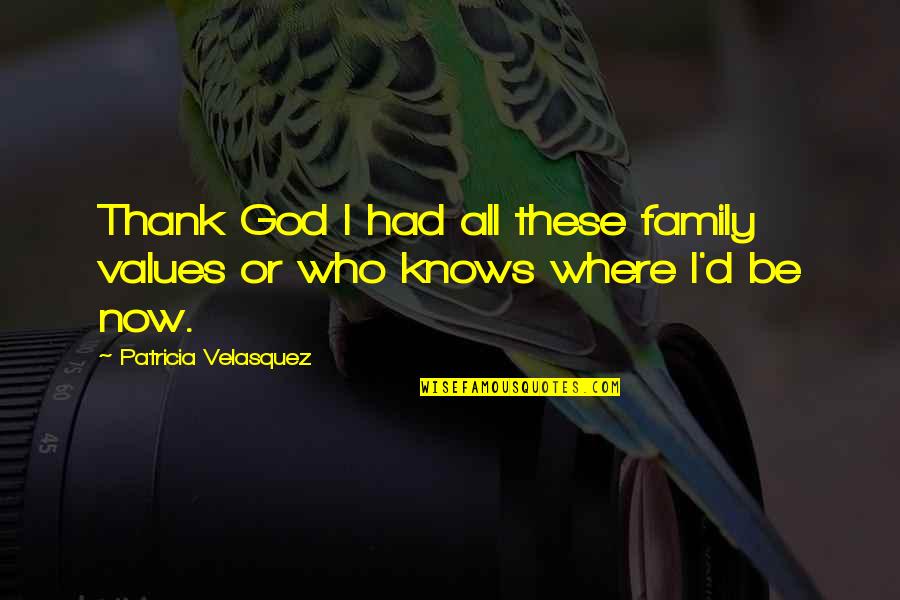 Thank God I had all these family values or who knows where I'd be now. —
Patricia Velasquez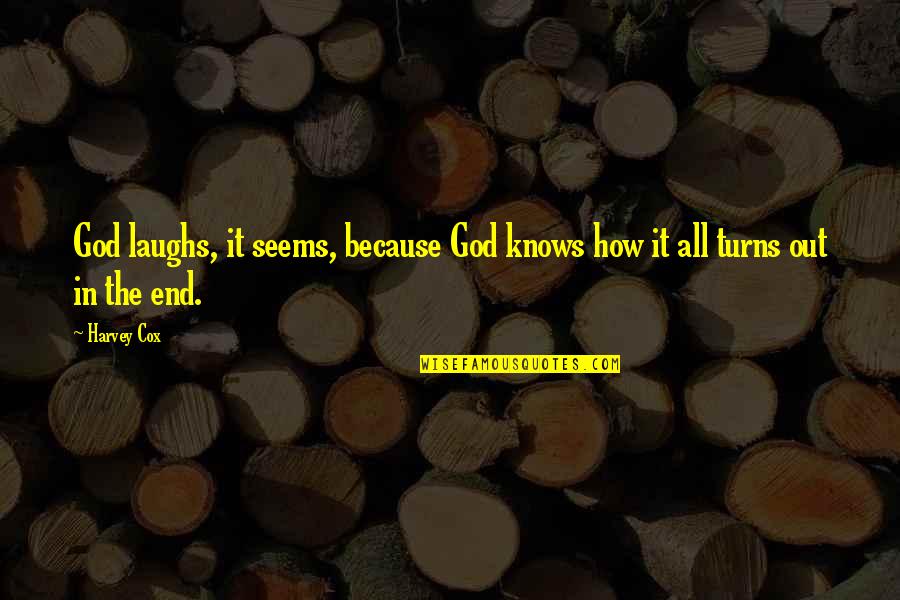 God laughs, it seems, because God knows how it all turns out in the end. —
Harvey Cox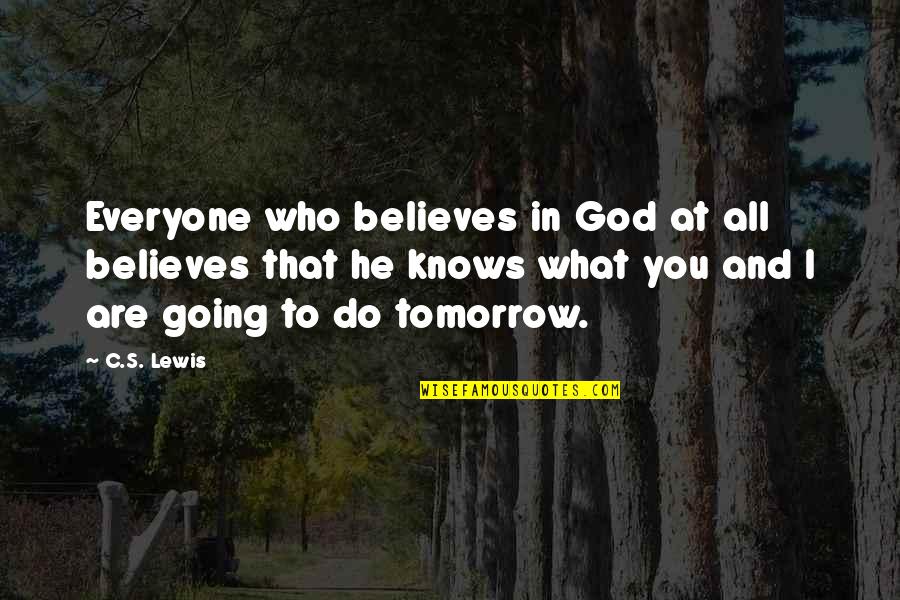 Everyone who believes in God at all believes that he knows what you and I are going to do tomorrow. —
C.S. Lewis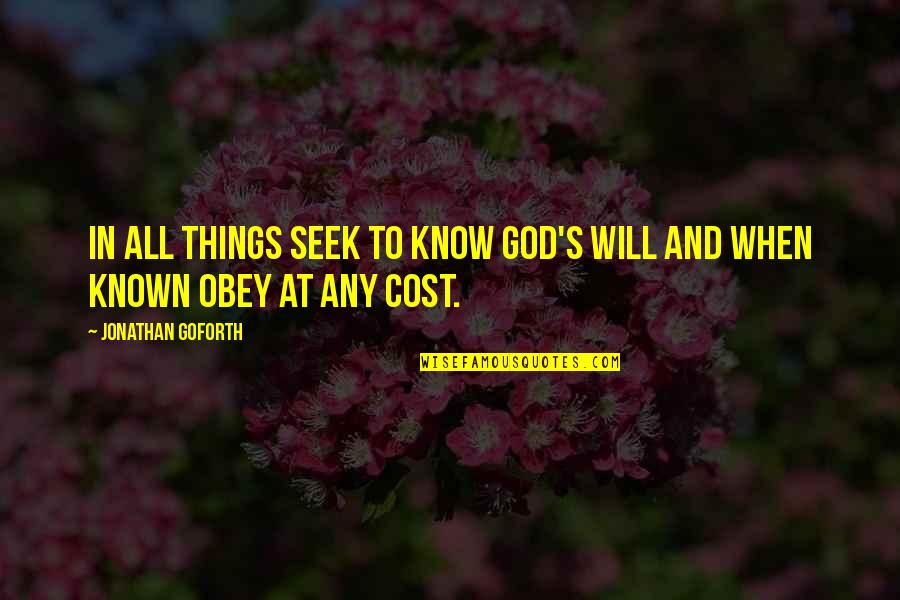 In all things seek to know God's Will and when known obey at any cost. —
Jonathan Goforth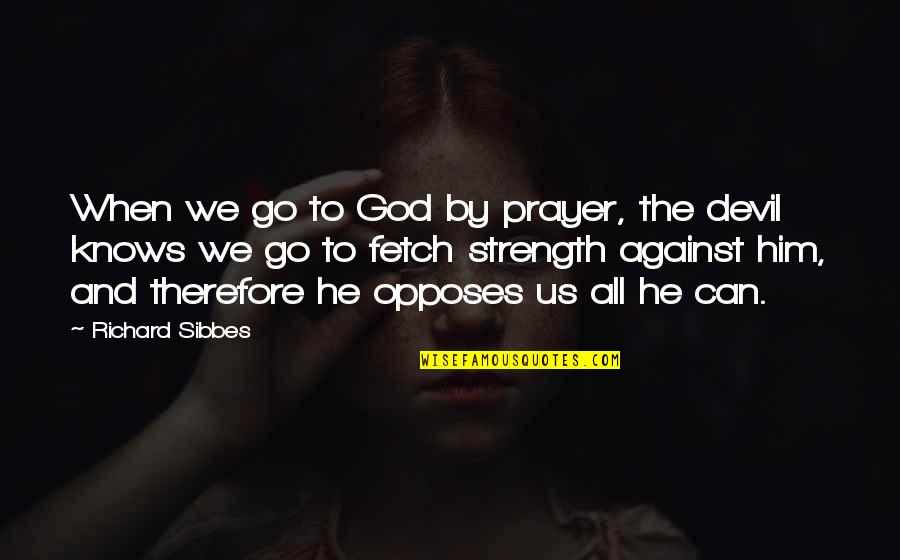 When we go to God by prayer, the devil knows we go to fetch strength against him, and therefore he opposes us all he can. —
Richard Sibbes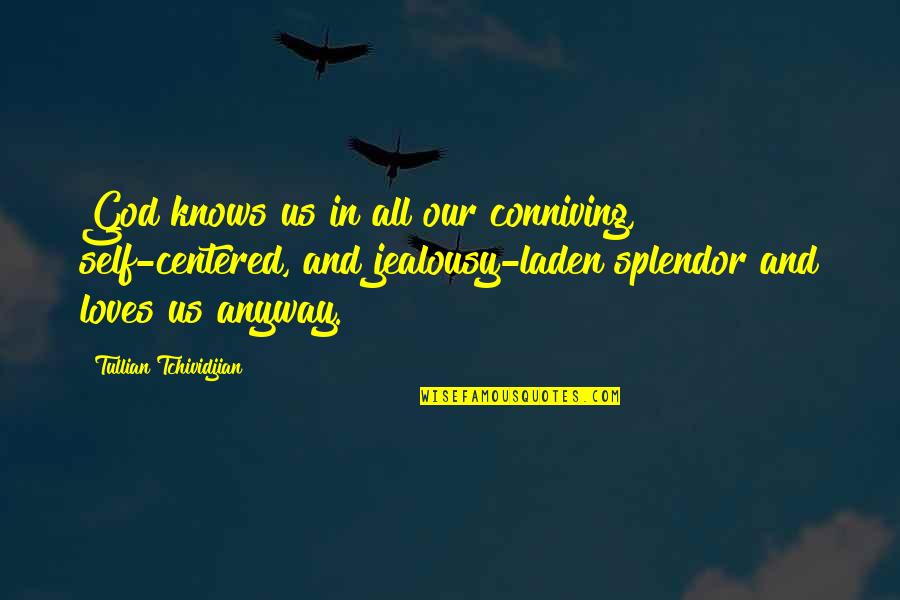 God knows us in all our conniving, self-centered, and jealousy-laden splendor and loves us anyway. —
Tullian Tchividjian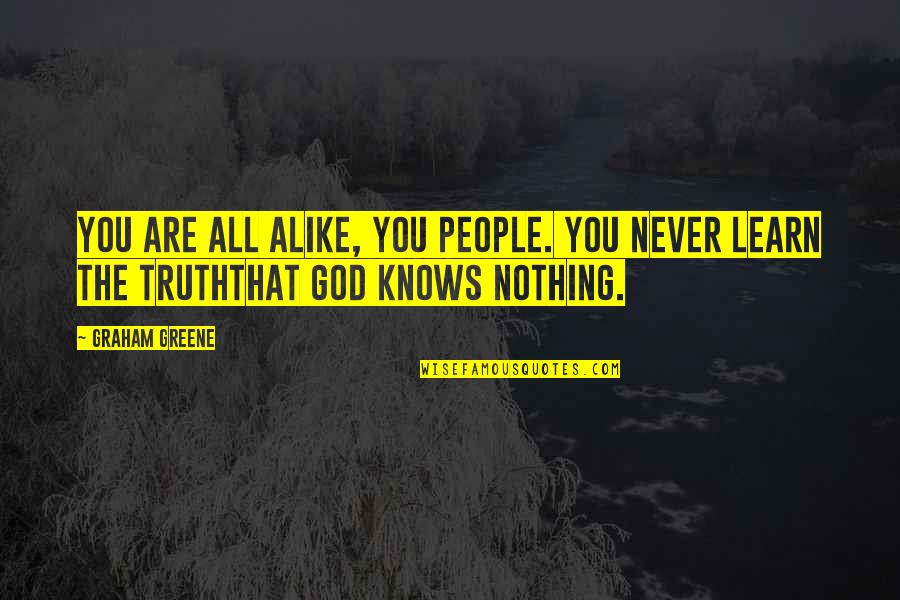 You are all alike, you people. You never learn the truth
that God knows nothing. —
Graham Greene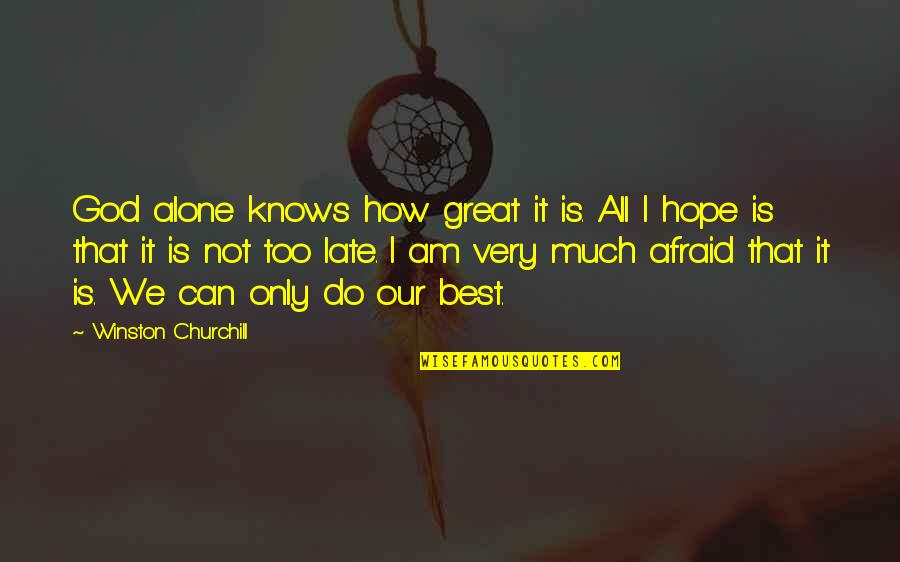 God alone knows how great it is. All I hope is that it is not too late. I am very much afraid that it is. We can only do our best. —
Winston Churchill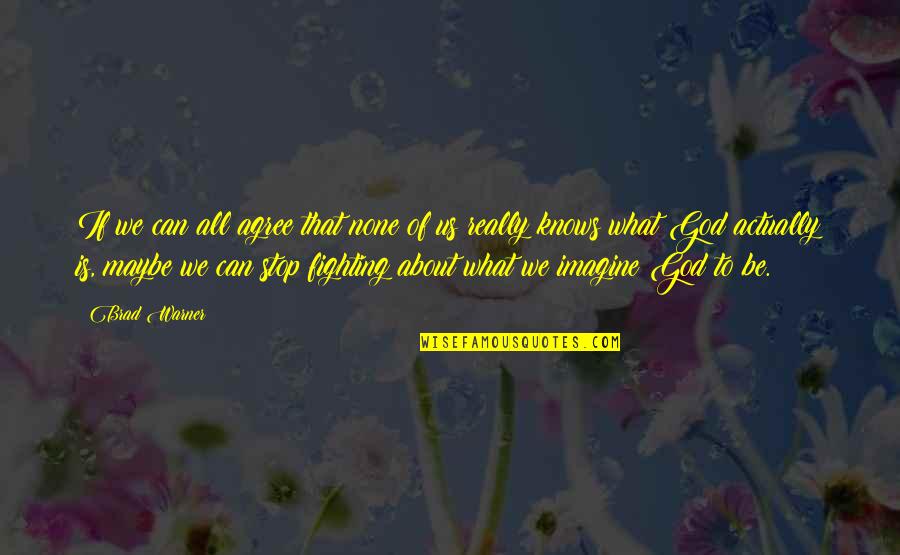 If we can all agree that none of us really knows what God actually is, maybe we can stop fighting about what we imagine God to be. —
Brad Warner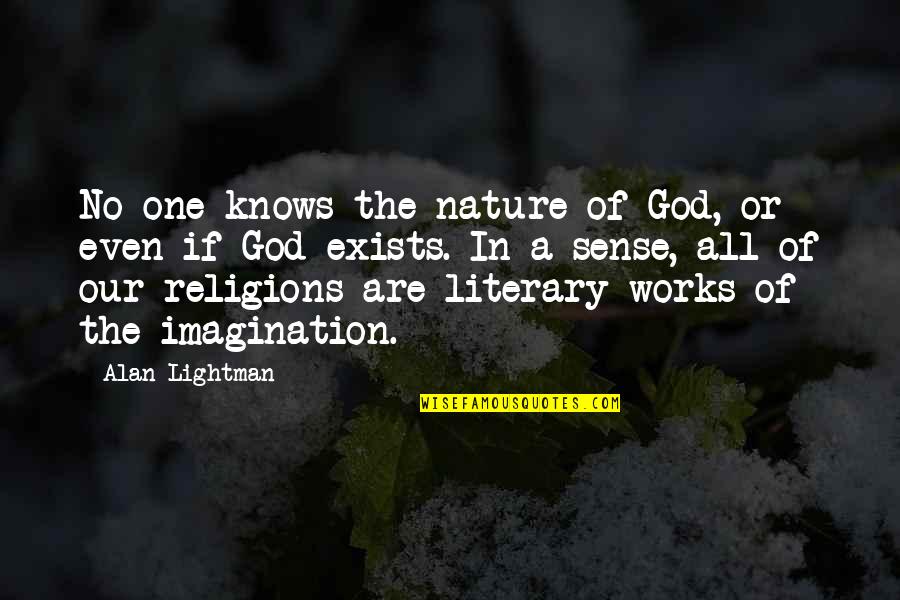 No one knows the nature of God, or even if God exists. In a sense, all of our religions are literary works of the imagination. —
Alan Lightman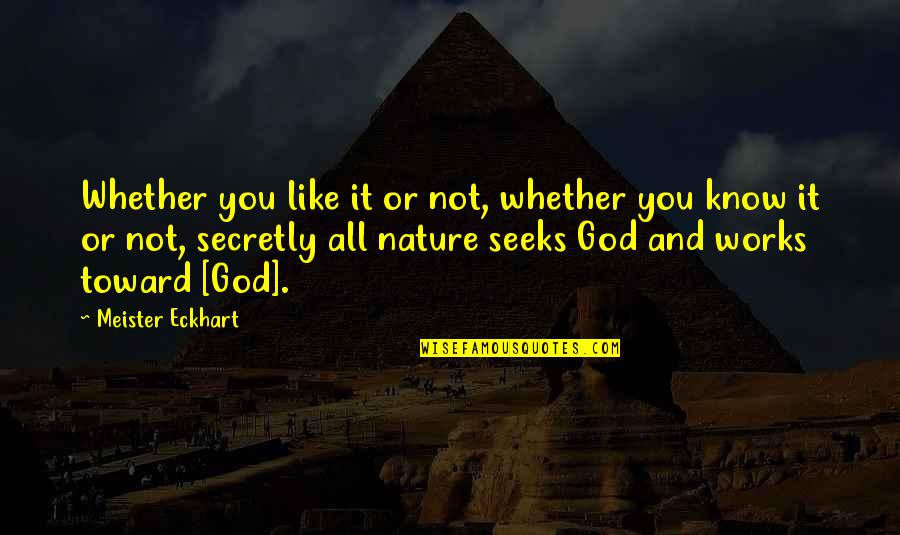 Whether you like it or not, whether you know it or not, secretly all nature seeks God and works toward [God]. —
Meister Eckhart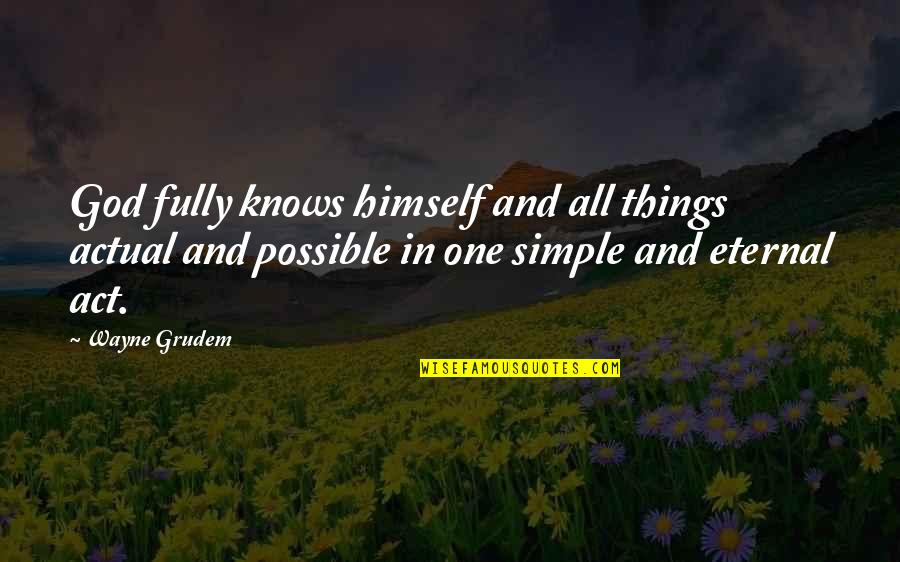 God fully knows himself and all things actual and possible in one simple and eternal act. —
Wayne Grudem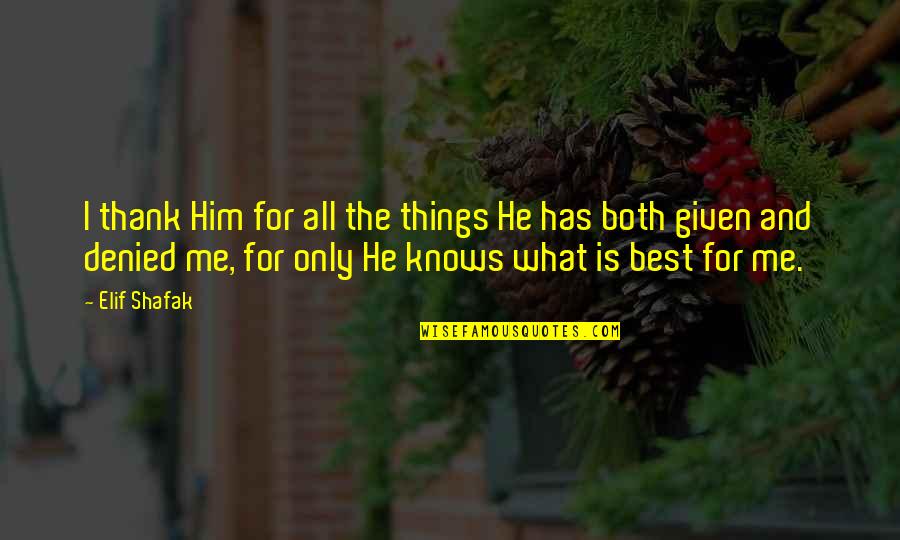 I thank Him for all the things He has both given and denied me, for only He knows what is best for me. —
Elif Shafak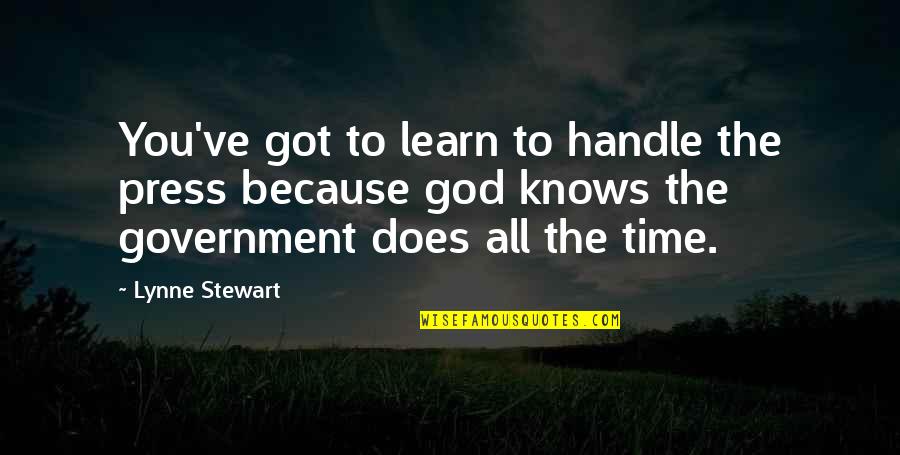 You've got to learn to handle the press because god knows the government does all the time. —
Lynne Stewart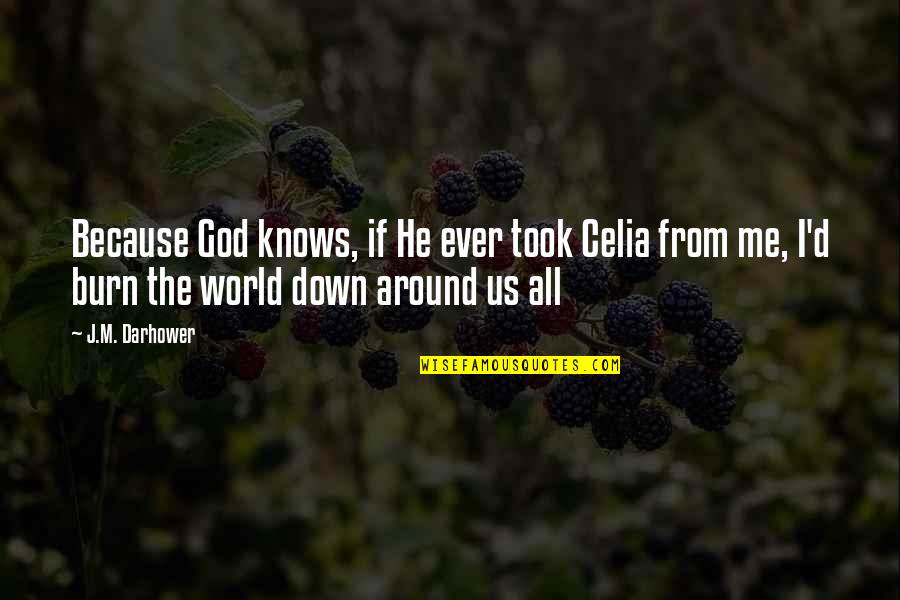 Because God knows, if He ever took Celia from me, I'd burn the world down around us all —
J.M. Darhower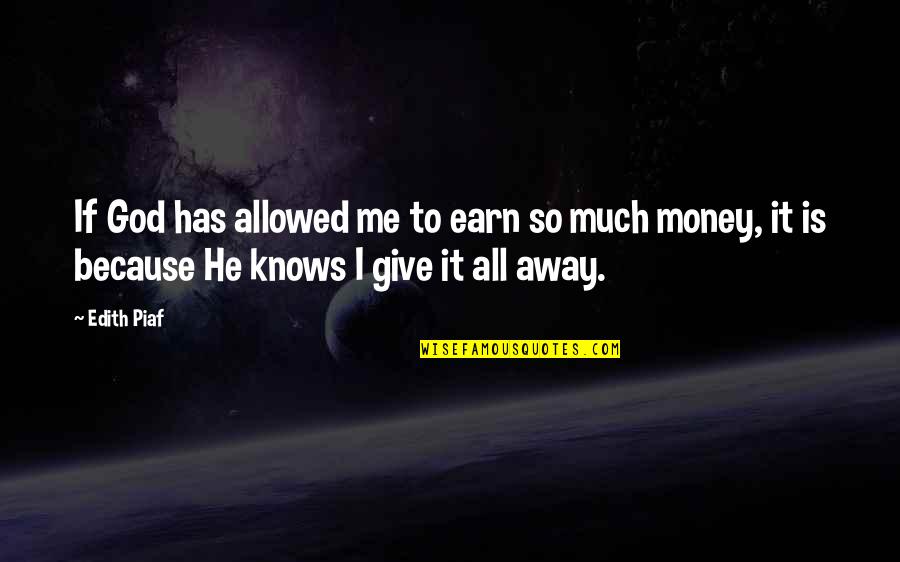 If God has allowed me to earn so much money, it is because He knows I give it all away. —
Edith Piaf
The essential thing to know about God is that God is Good. All the rest is secondary. —
Simone Weil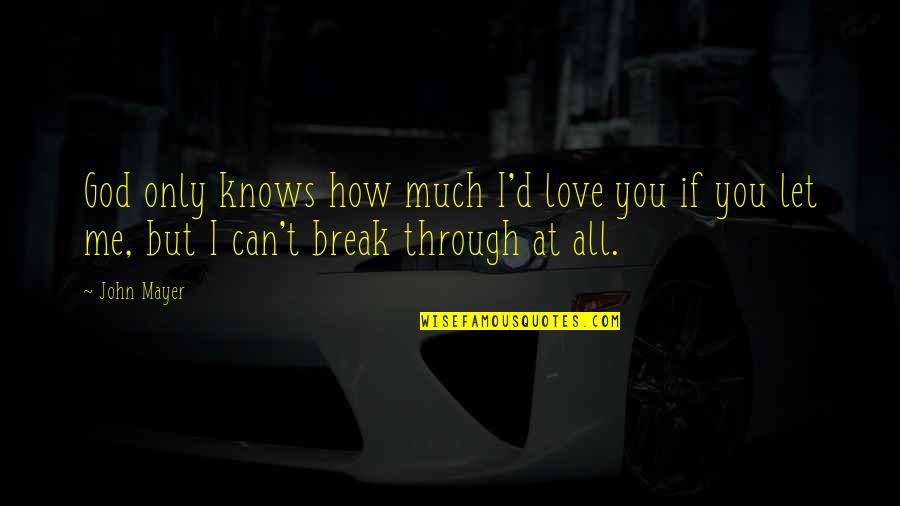 God only knows how much I'd love you if you let me, but I can't break through at all. —
John Mayer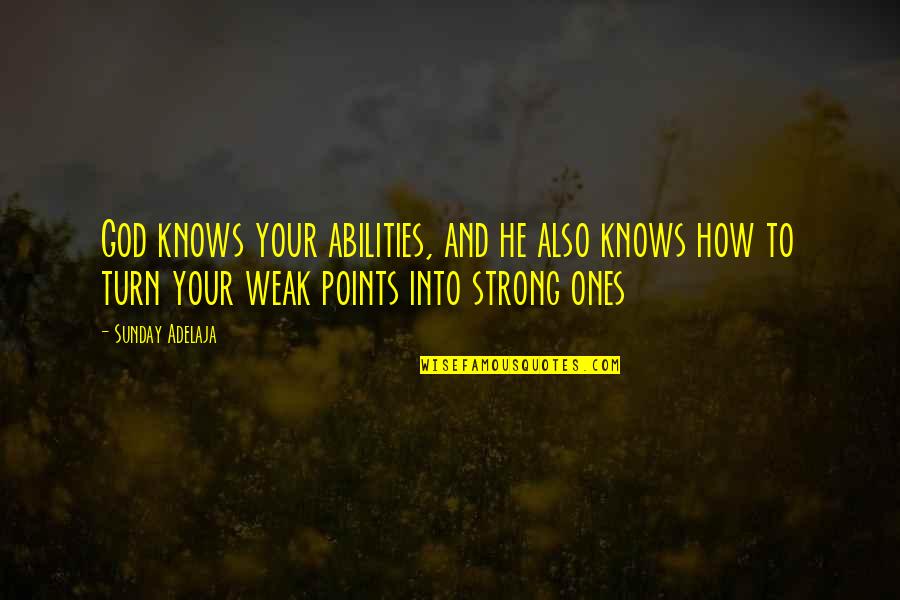 God knows your abilities, and he also knows how to turn your weak points into strong ones —
Sunday Adelaja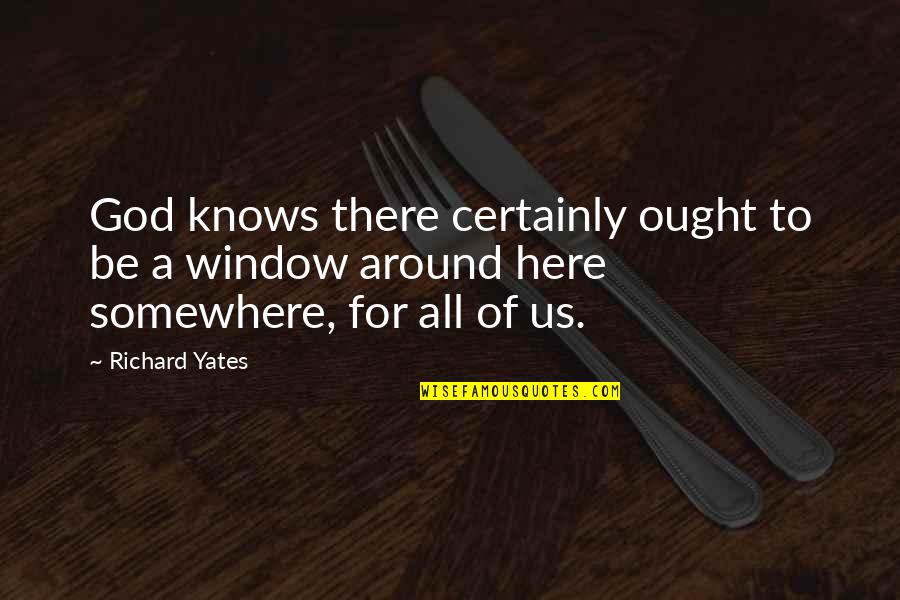 God knows there certainly ought to be a window around here somewhere, for all of us. —
Richard Yates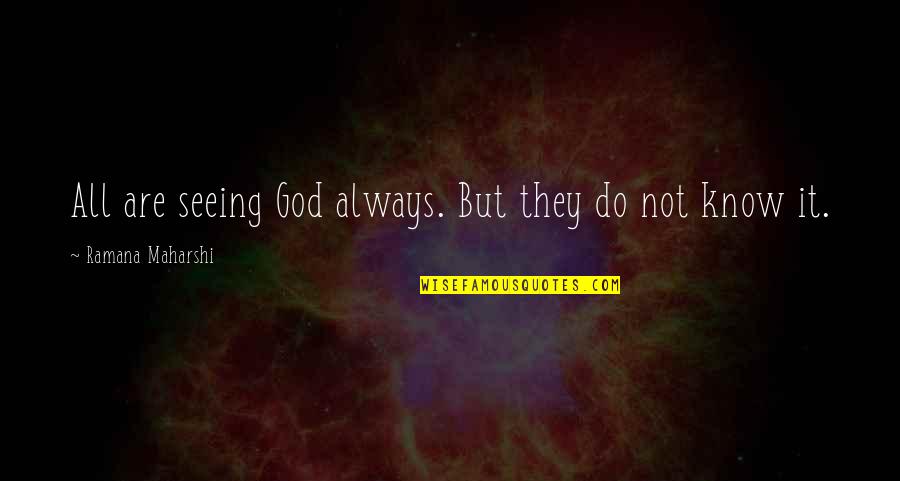 All are seeing God always. But they do not know it. —
Ramana Maharshi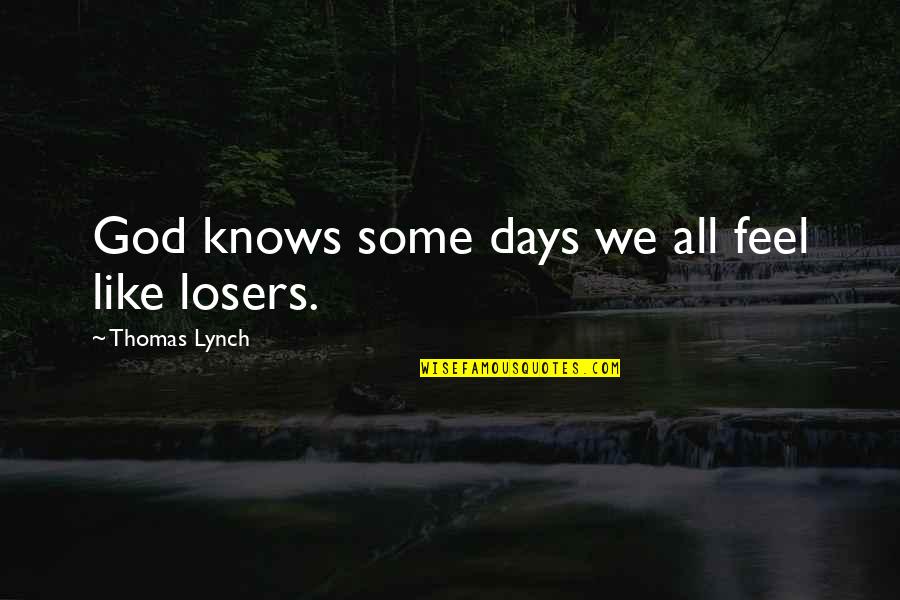 God knows some days we all feel like losers. —
Thomas Lynch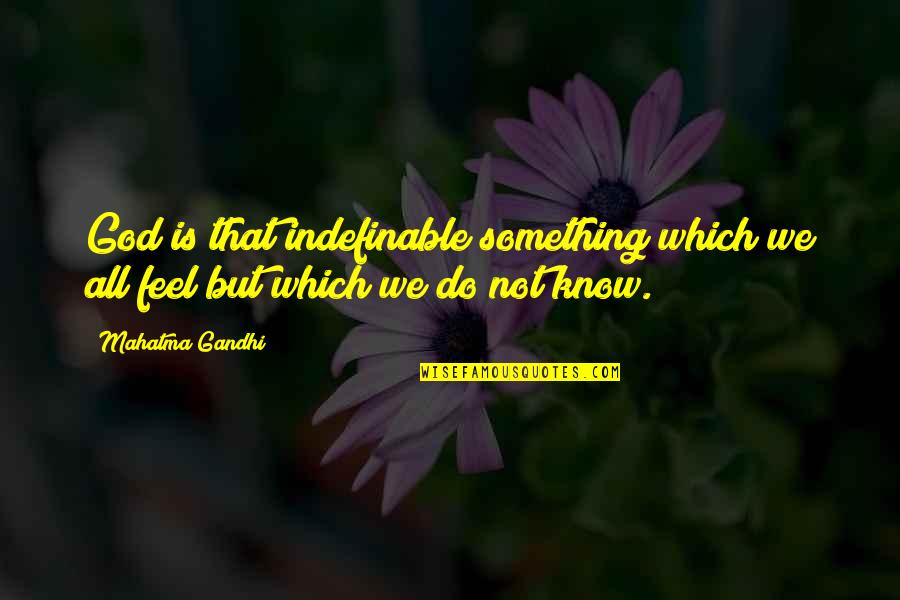 God is that indefinable something which we all feel but which we do not know. —
Mahatma Gandhi
Sing, boy! sing! The ages are waiting for you. Sing! sing! All the world will hear you. God knows what will come of it. —
Charles Carleton Coffin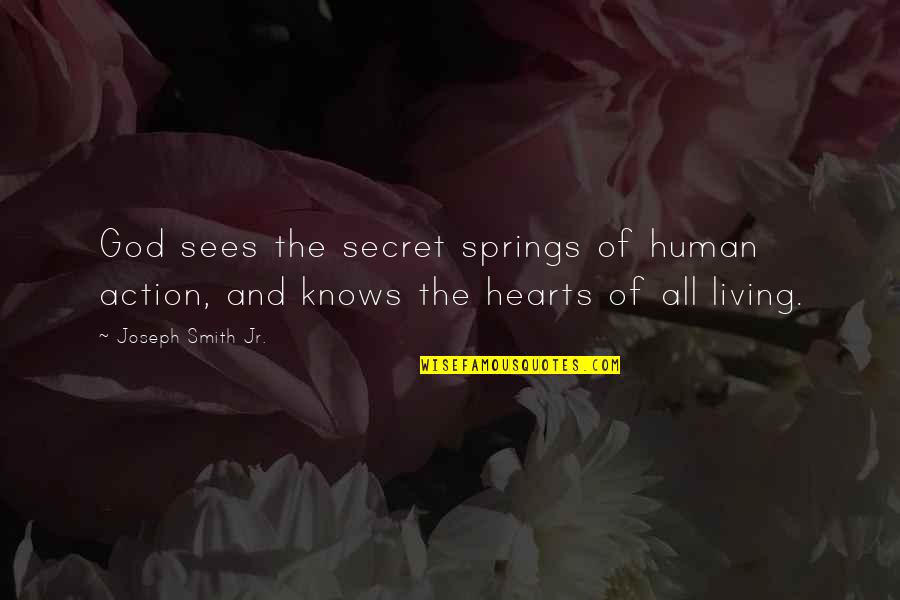 God sees the secret springs of human action, and knows the hearts of all living. —
Joseph Smith Jr.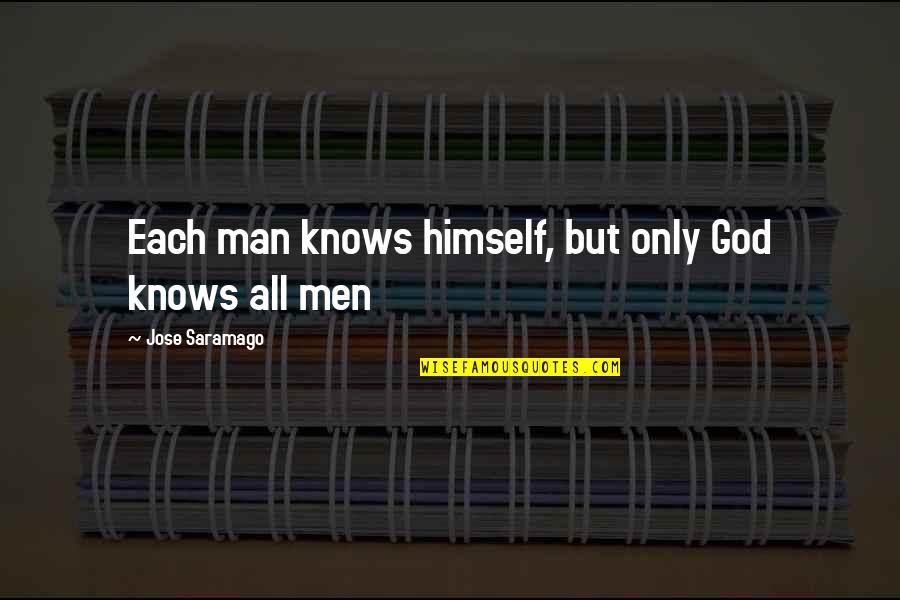 Each man knows himself, but only
God knows all
men —
Jose Saramago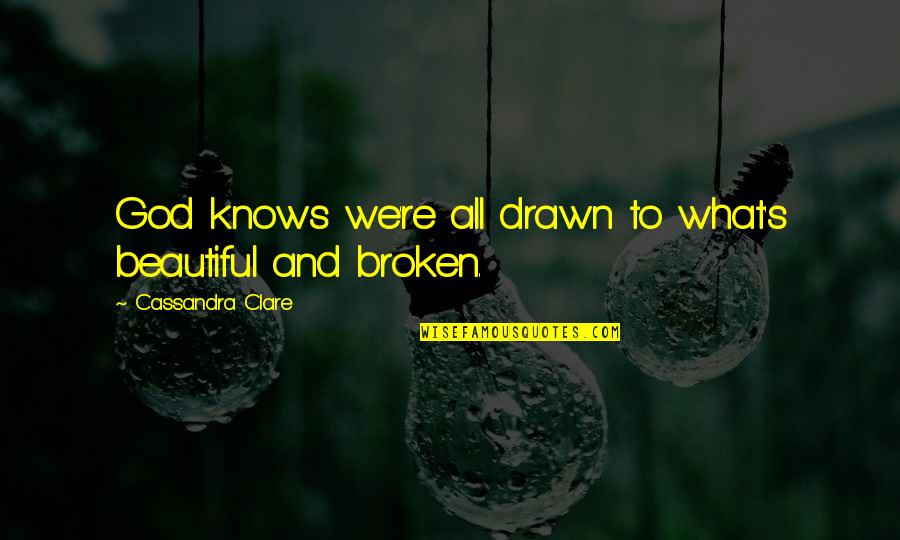 God knows we're all drawn to what's beautiful and broken. —
Cassandra Clare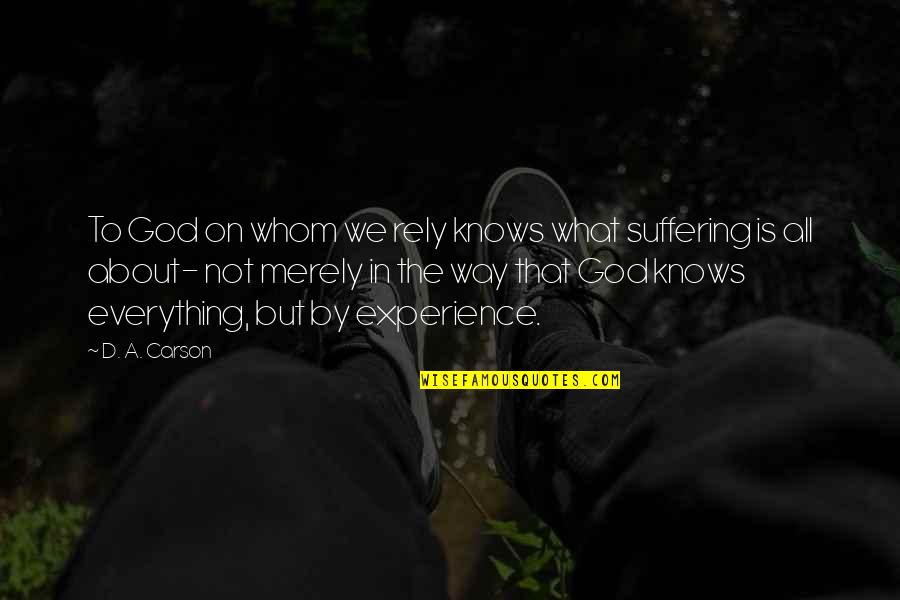 To God on whom we rely knows what suffering is all about- not merely in the way that God knows everything, but by experience. —
D. A. Carson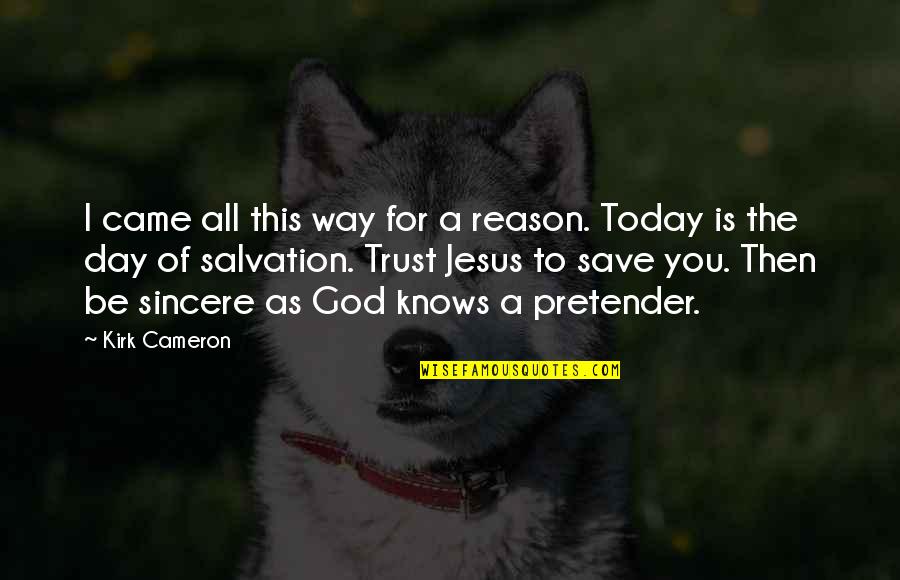 I came all this way for a reason. Today is the day of salvation. Trust Jesus to save you. Then be sincere as God knows a pretender. —
Kirk Cameron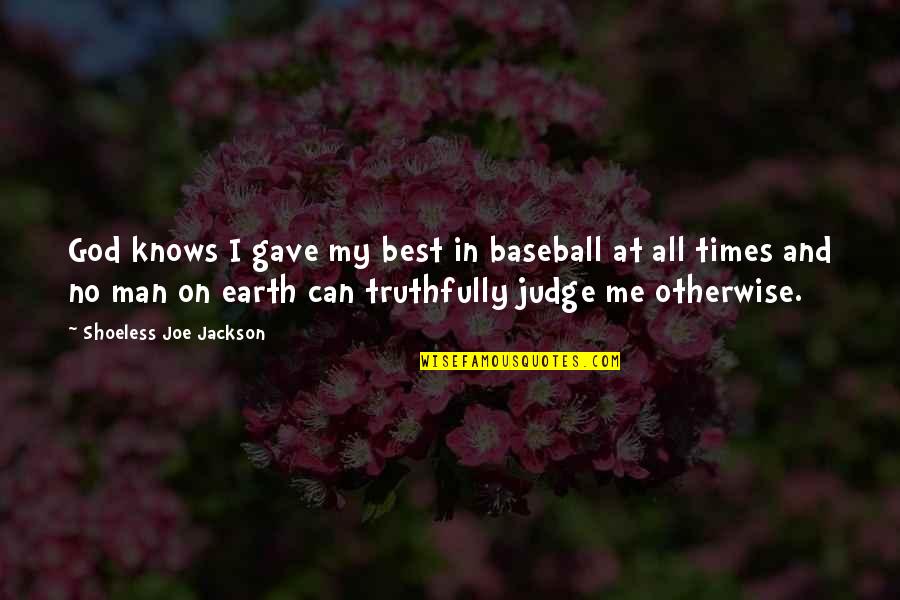 God knows I gave my best in baseball at all times and no man on earth can truthfully judge me otherwise. —
Shoeless Joe Jackson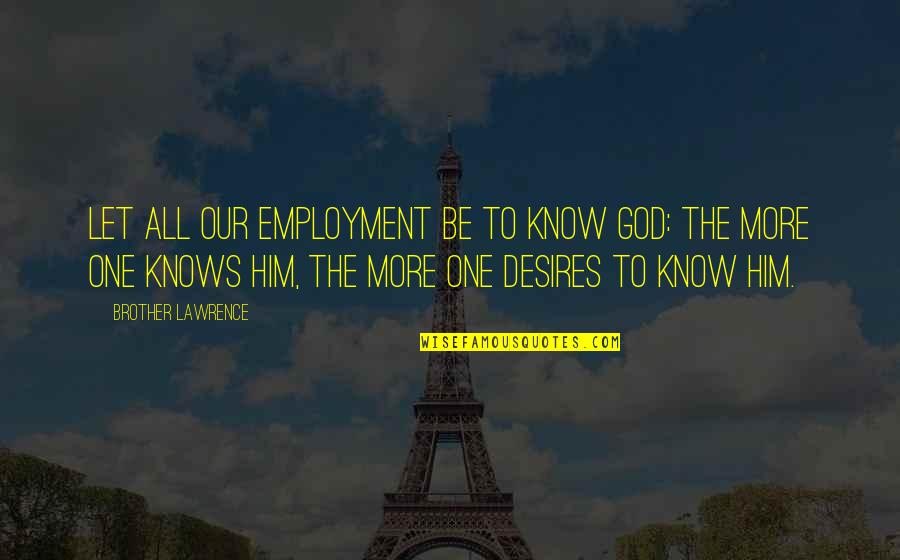 Let all our employment be to know God: the more one knows Him, the more one desires to know Him. —
Brother Lawrence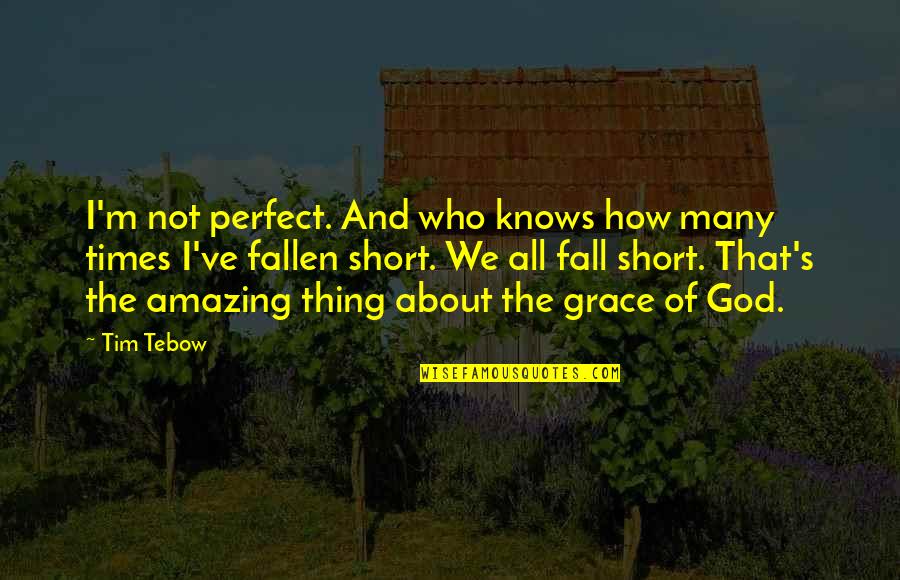 I'm not perfect. And who knows how many times I've fallen short. We all fall short. That's the amazing thing about the grace of God. —
Tim Tebow
Church attendance may be dipping, but God can survive the Internet age. After all, He knows a thing or two about resurrection. —
Rachel Held Evans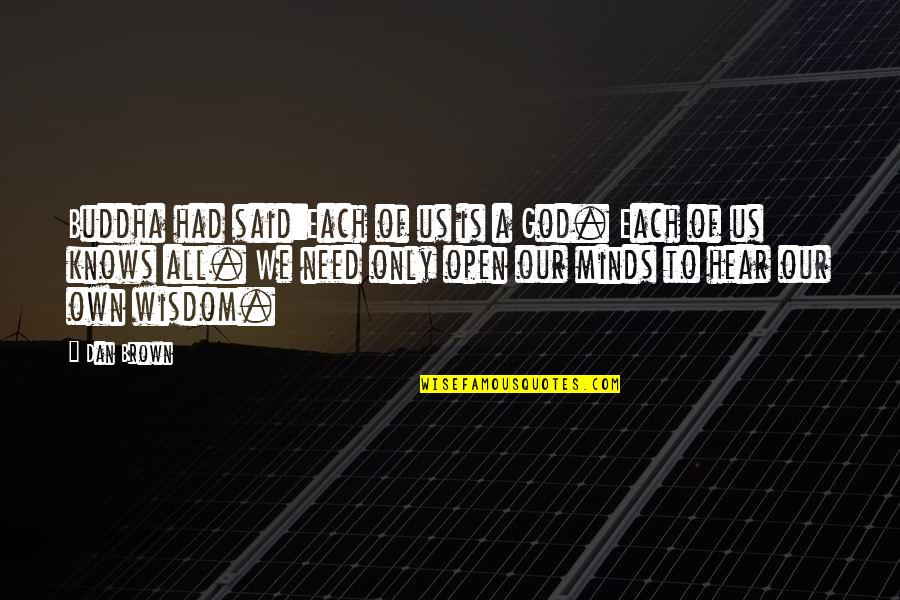 Buddha had said:
Each of us is a God. Each of us knows all. We need only open our minds to hear our own wisdom. —
Dan Brown