Hateful People Quotes
Collection of top 18 famous quotes about Hateful People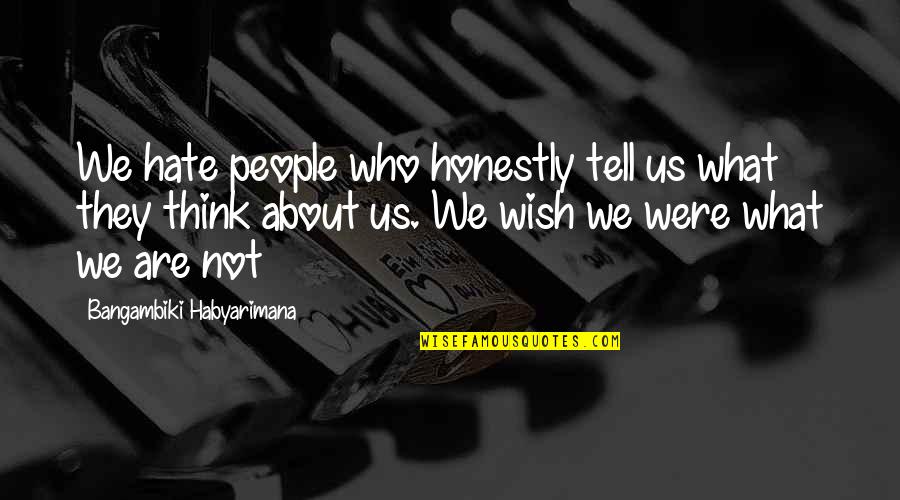 We hate people who honestly tell us what they think about us. We wish we were what we are not
—
Bangambiki Habyarimana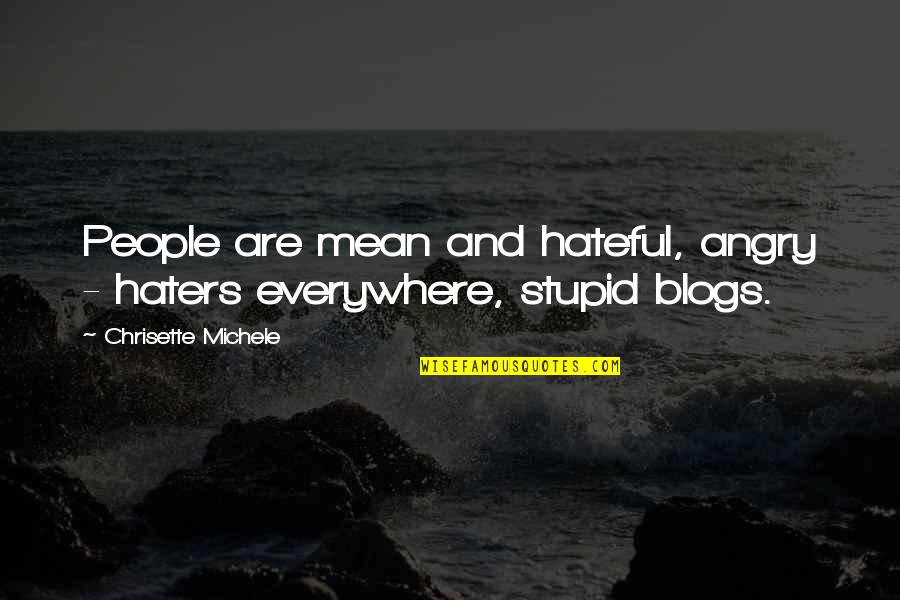 People are mean and hateful, angry - haters everywhere, stupid blogs.
—
Chrisette Michele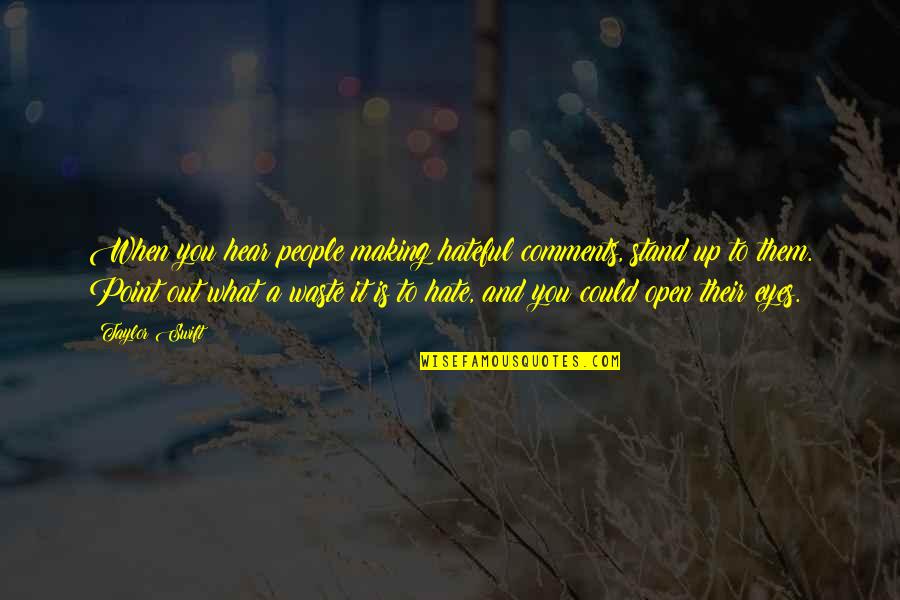 When you hear people making hateful comments, stand up to them. Point out what a waste it is to hate, and you could open their eyes.
—
Taylor Swift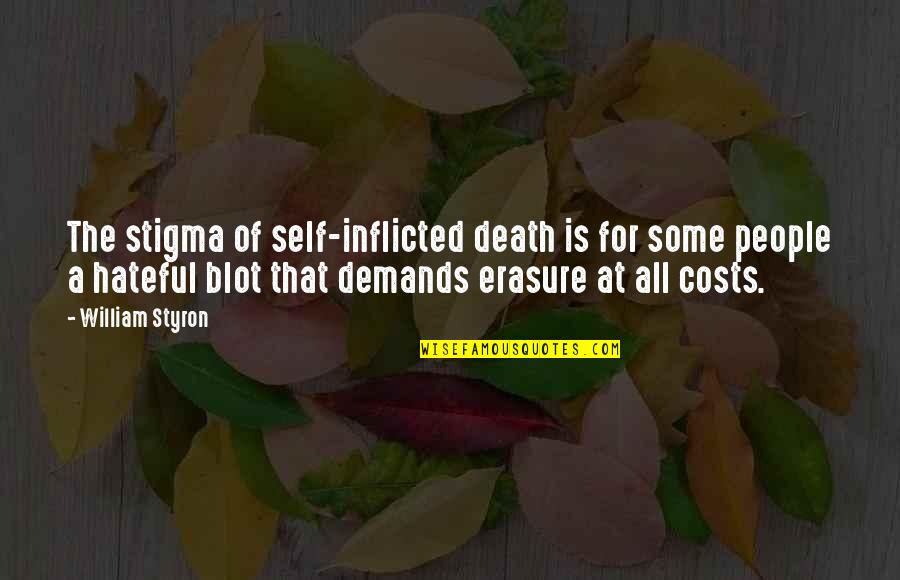 The stigma of self-inflicted death is for some people a hateful blot that demands erasure at all costs.
—
William Styron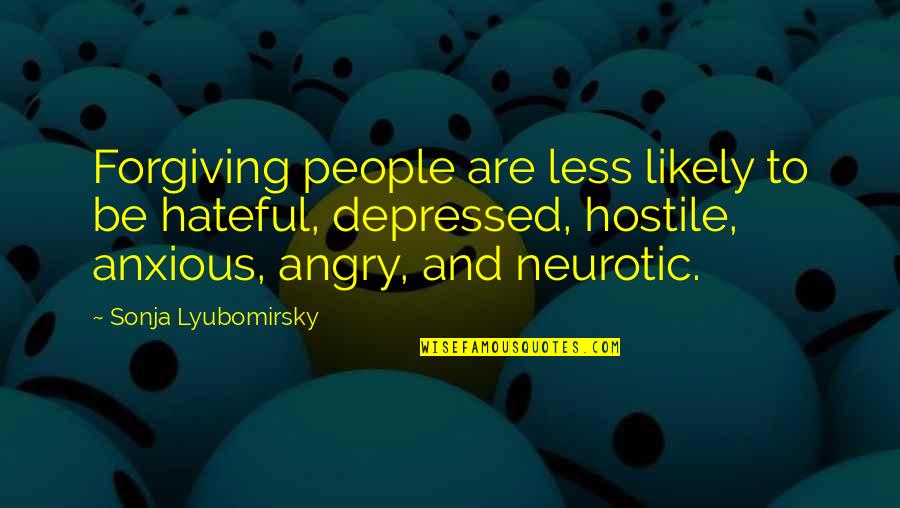 Forgiving people are less likely to be hateful, depressed, hostile, anxious, angry, and neurotic.
—
Sonja Lyubomirsky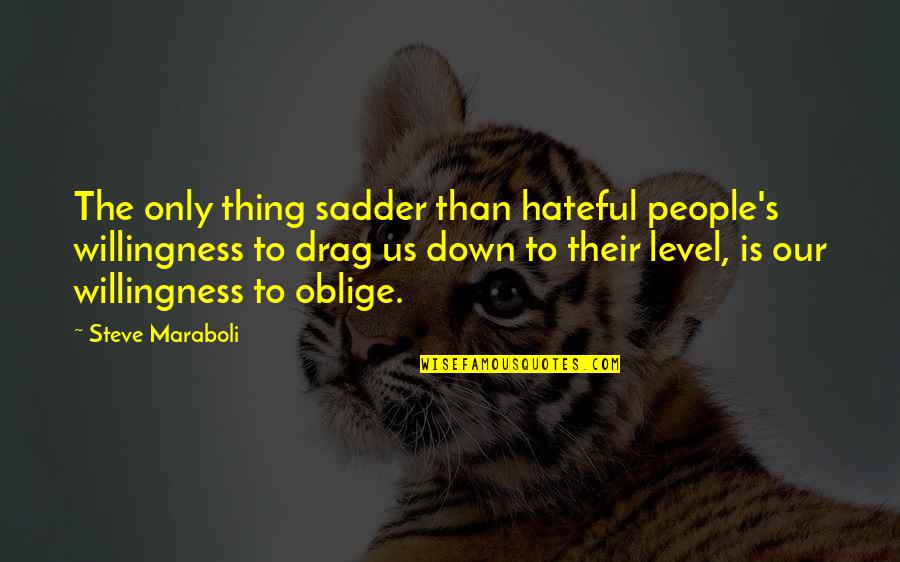 The only thing sadder than
hateful people
's willingness to drag us down to their level, is our willingness to oblige. —
Steve Maraboli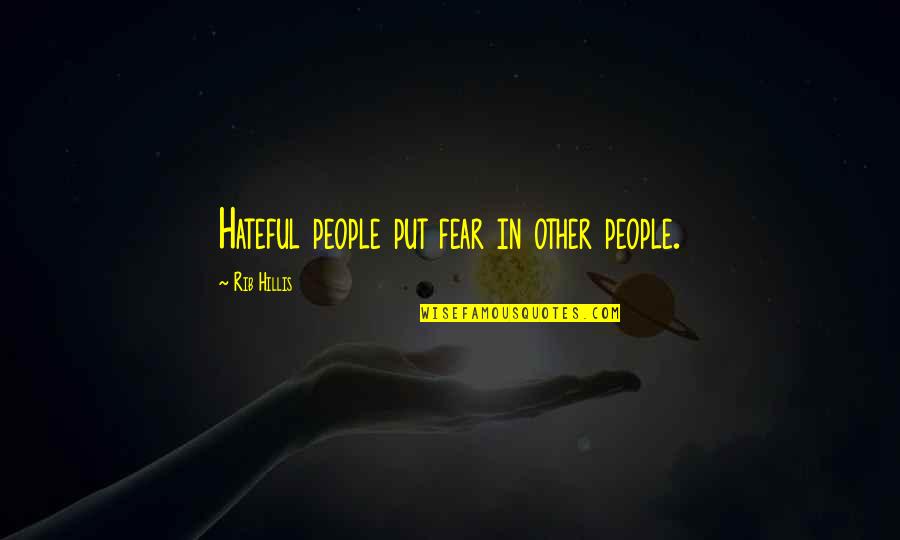 Hateful people
put fear in other people. —
Rib Hillis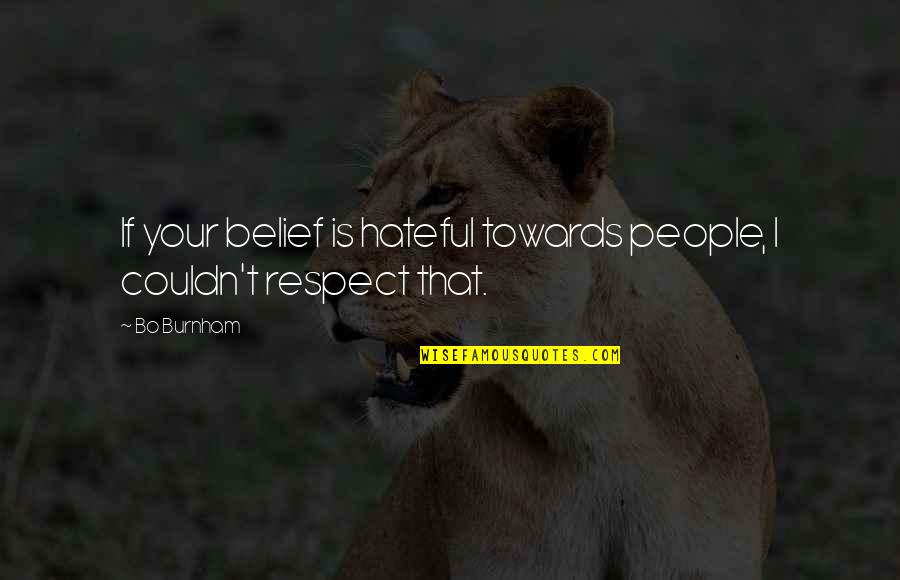 If your belief is hateful towards people, I couldn't respect that. —
Bo Burnham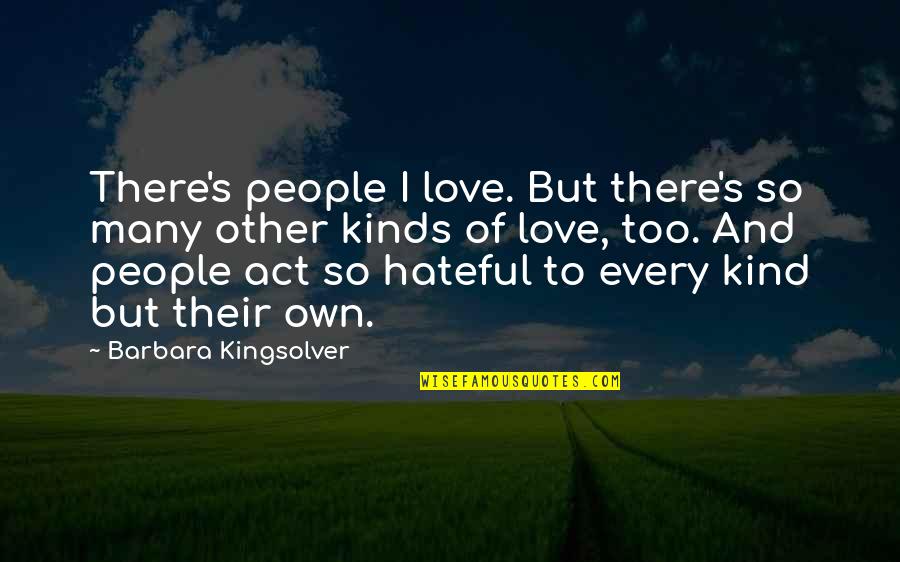 There's people I love. But there's so many other kinds of love, too. And people act so hateful to every kind but their own. —
Barbara Kingsolver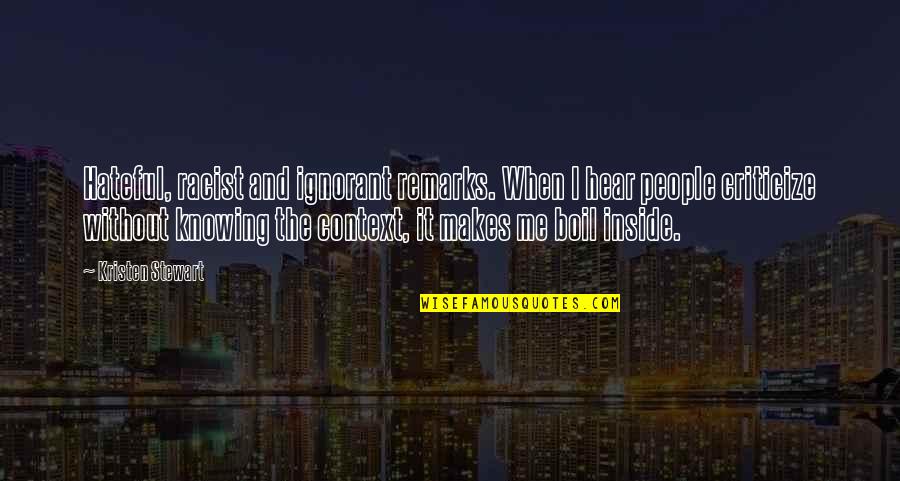 Hateful, racist and ignorant remarks. When I hear people criticize without knowing the context, it makes me boil inside. —
Kristen Stewart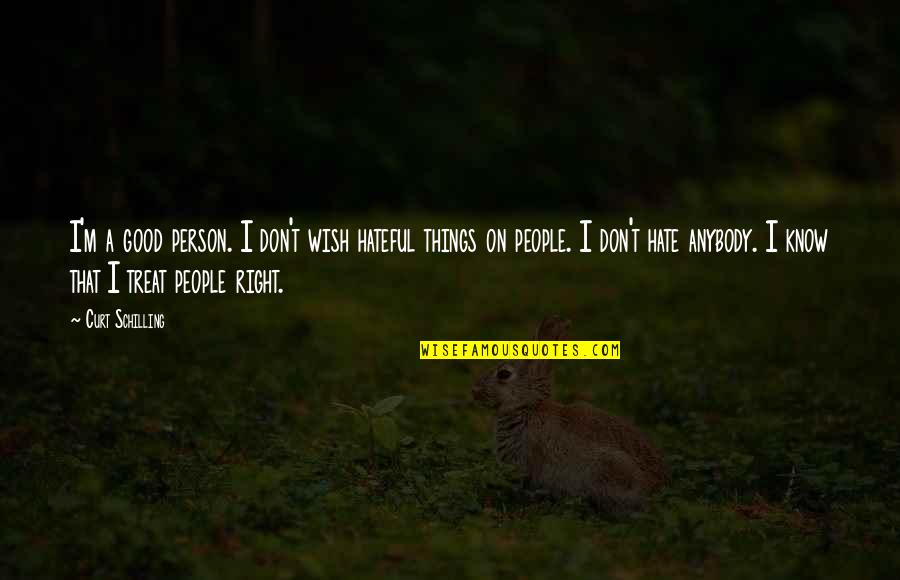 I'm a good person. I don't wish hateful things on people. I don't hate anybody. I know that I treat people right. —
Curt Schilling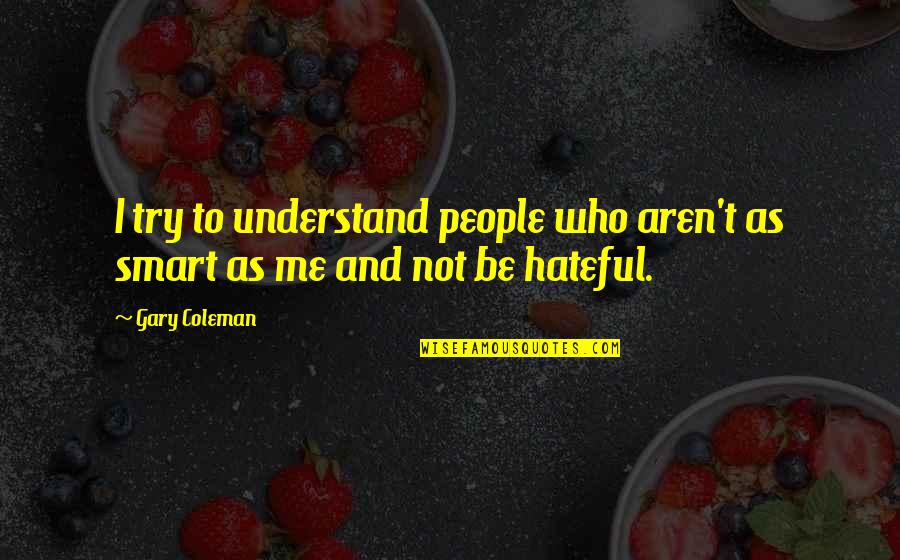 I try to understand people who aren't as smart as me and not be hateful. —
Gary Coleman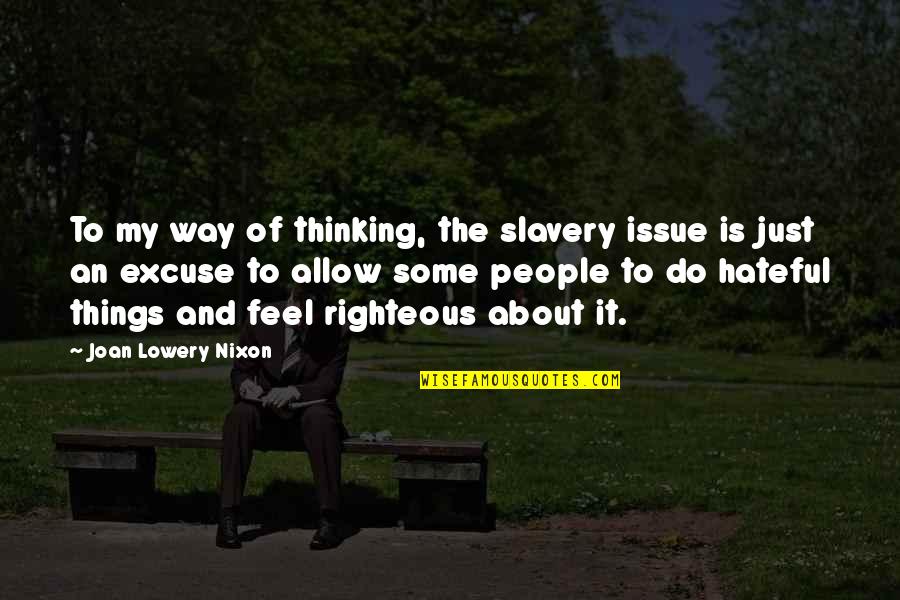 To my way of thinking, the slavery issue is just an excuse to allow some people to do hateful things and feel righteous about it. —
Joan Lowery Nixon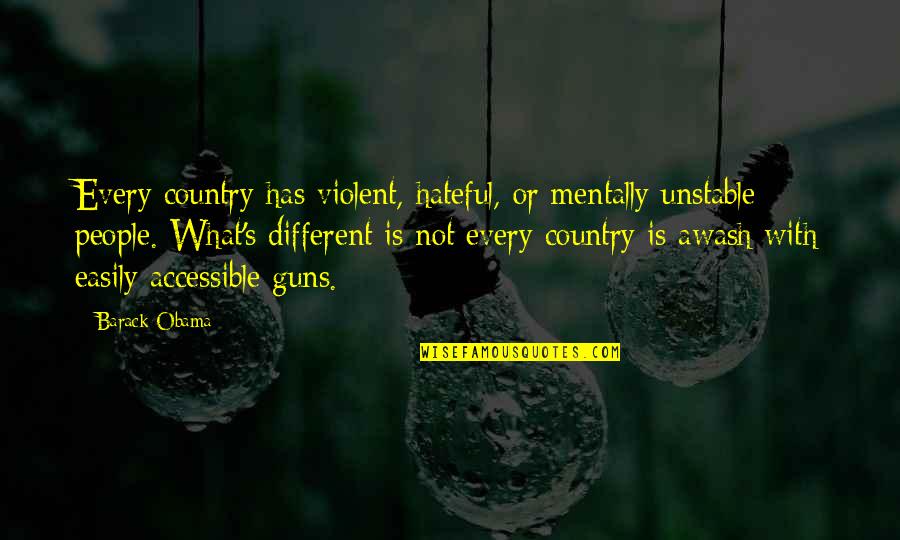 Every country has violent, hateful, or mentally unstable people. What's different is not every country is awash with easily accessible guns. —
Barack Obama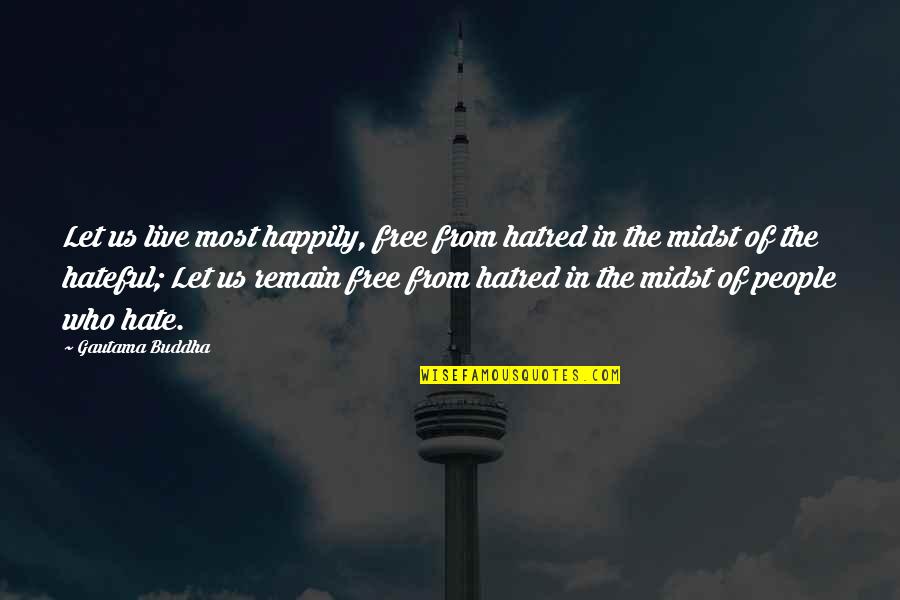 Let us live most happily, free from hatred in the midst of the hateful; Let us remain free from hatred in the midst of people who hate. —
Gautama Buddha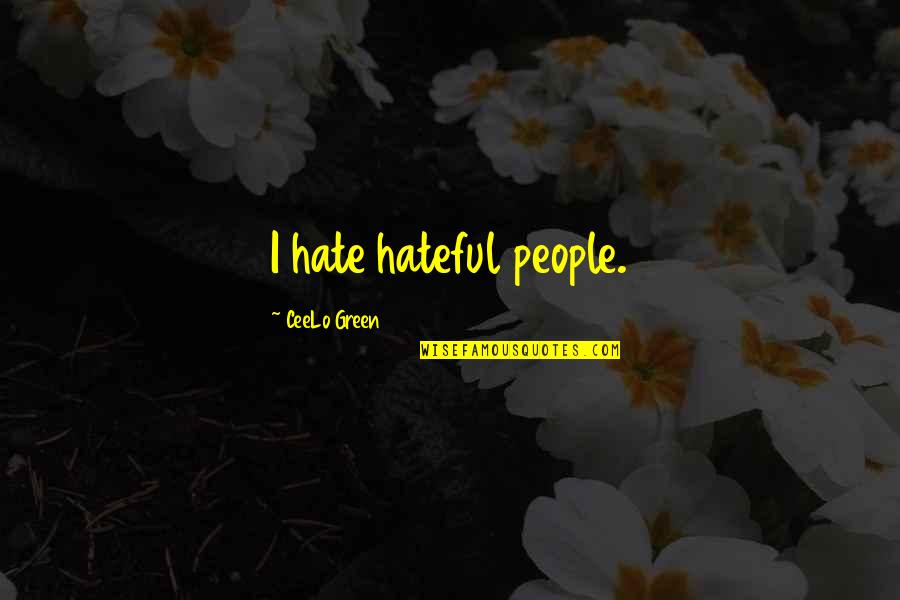 I hate
hateful people
. —
CeeLo Green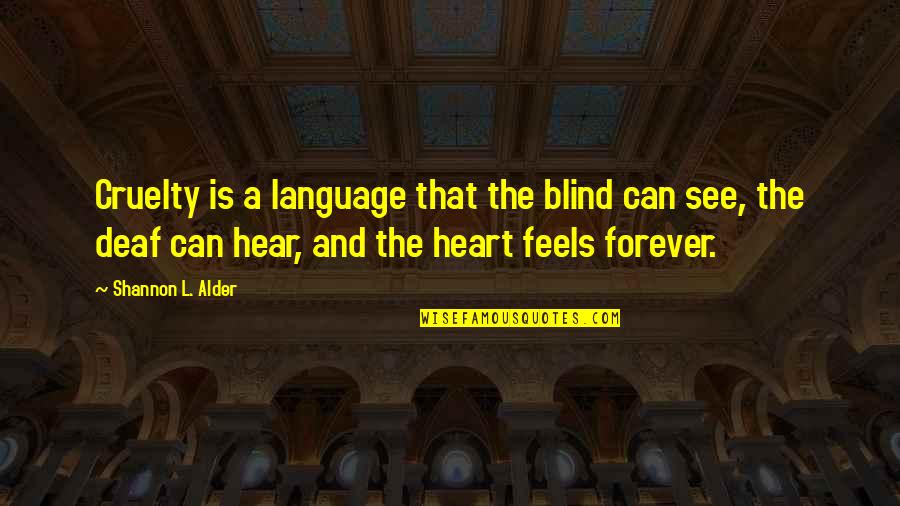 Cruelty is a language that the blind can see, the deaf can hear, and the heart feels forever. —
Shannon L. Alder