Hard Work And Talent Quotes
Collection of top 33 famous quotes about Hard Work And Talent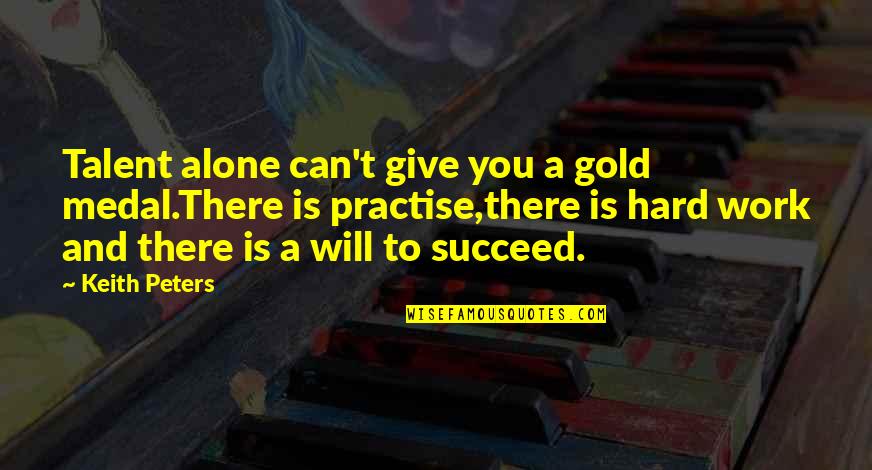 Talent alone can't give you a gold medal.There is practise,there is hard work and there is a will to succeed.
—
Keith Peters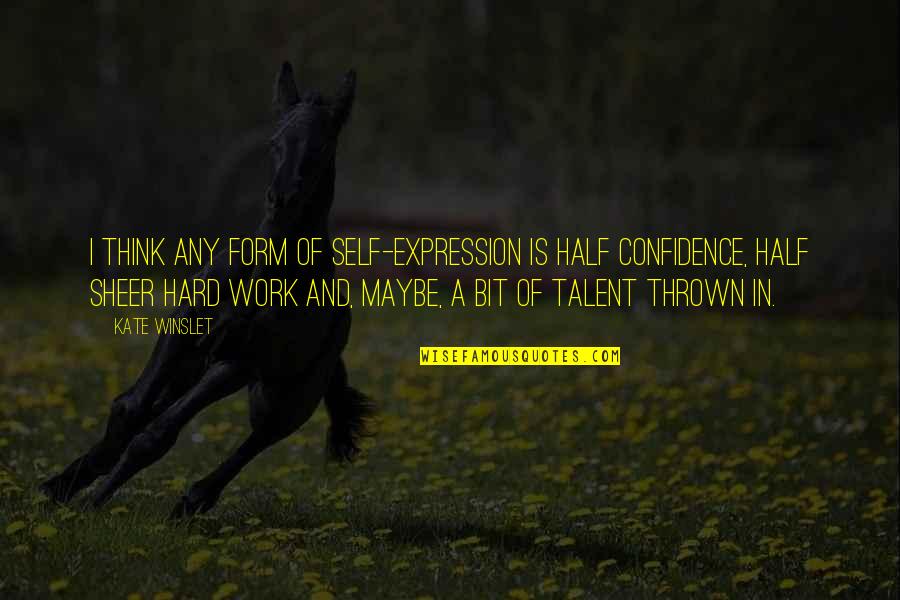 I think any form of self-expression is half confidence, half sheer hard work and, maybe, a bit of talent thrown in.
—
Kate Winslet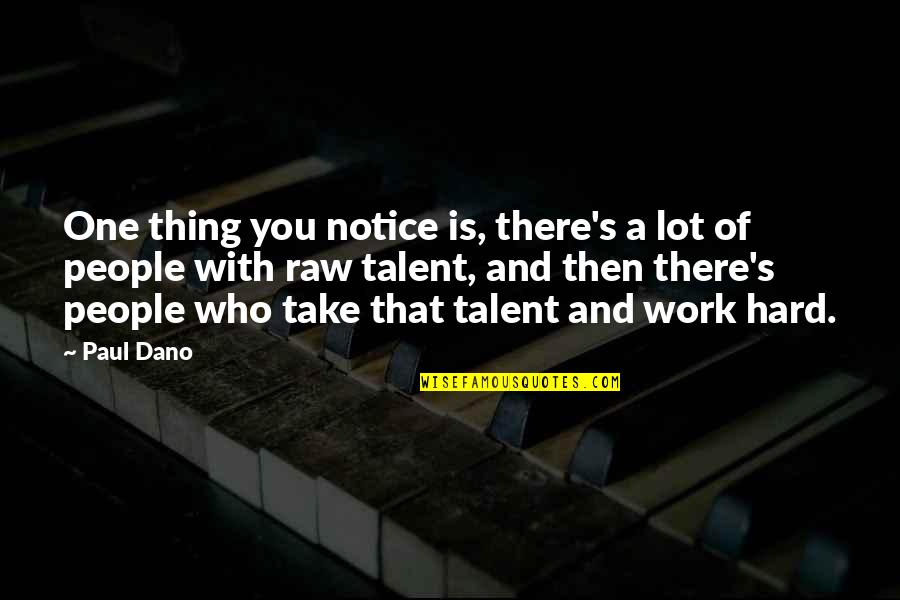 One thing you notice is, there's a lot of people with raw talent, and then there's people who take that talent and work hard.
—
Paul Dano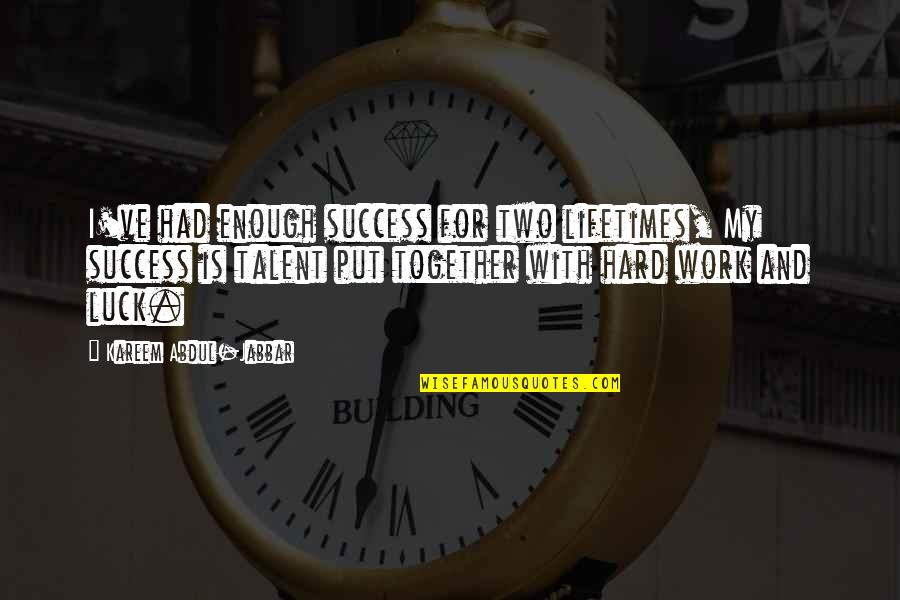 I've had enough success for two lifetimes, My success is talent put together with hard work and luck.
—
Kareem Abdul-Jabbar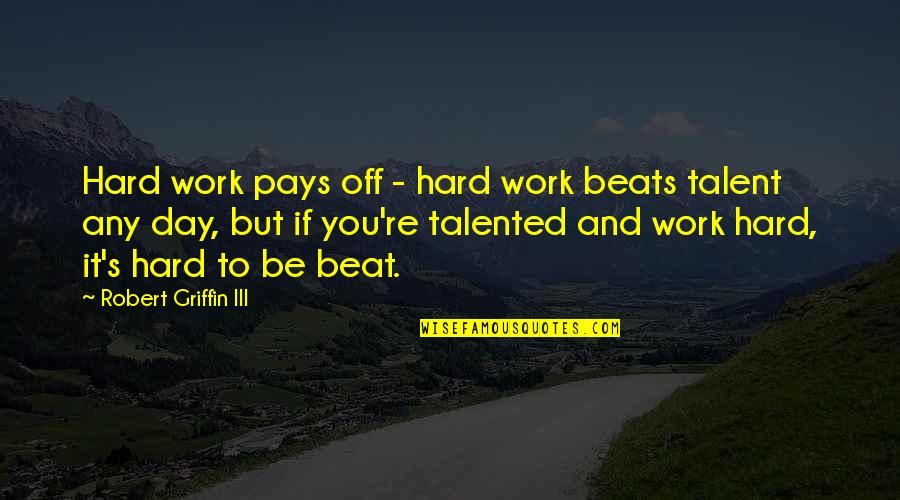 Hard work pays off - hard work beats talent any day, but if you're talented and work hard, it's hard to be beat.
—
Robert Griffin III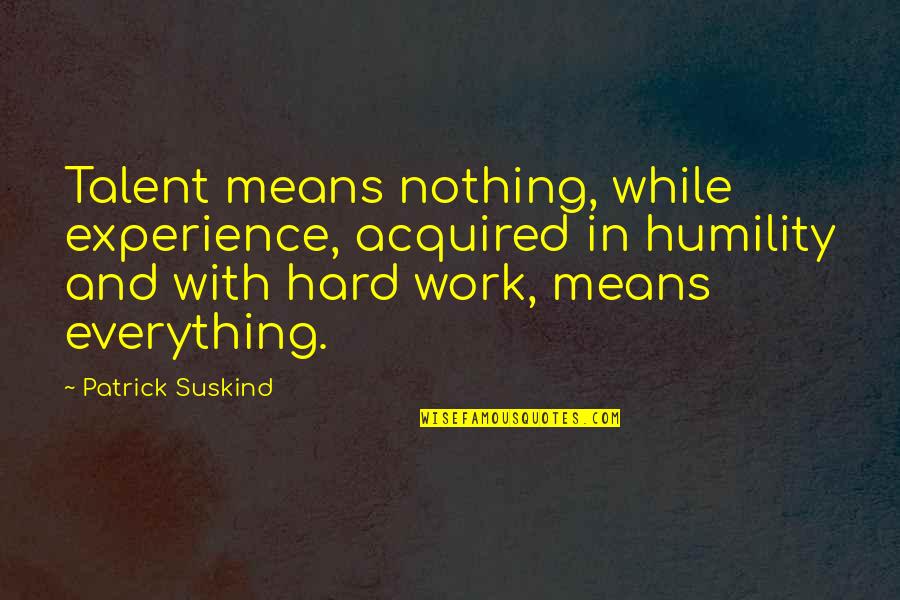 Talent means nothing, while experience, acquired in humility and with hard work, means everything.
—
Patrick Suskind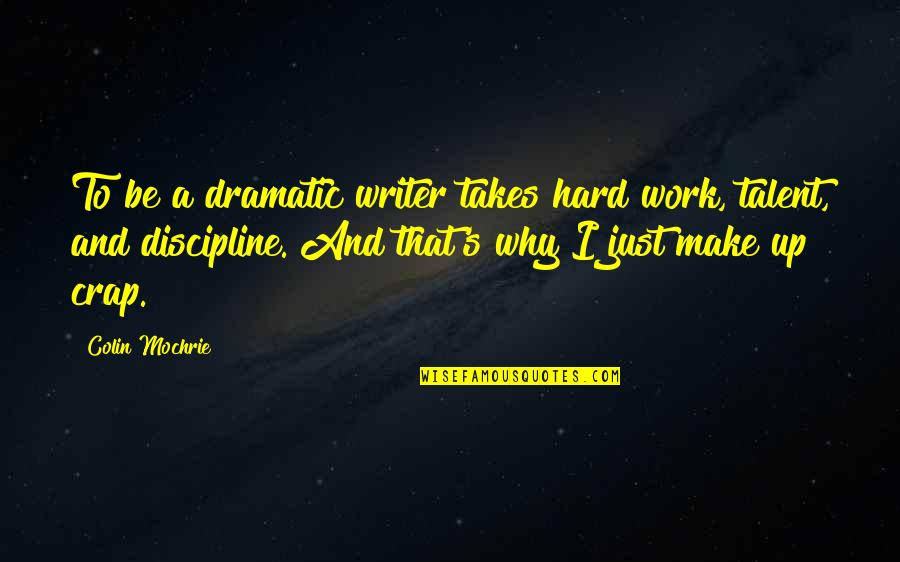 To be a dramatic writer takes hard work, talent, and discipline. And that's why I just make up crap.
—
Colin Mochrie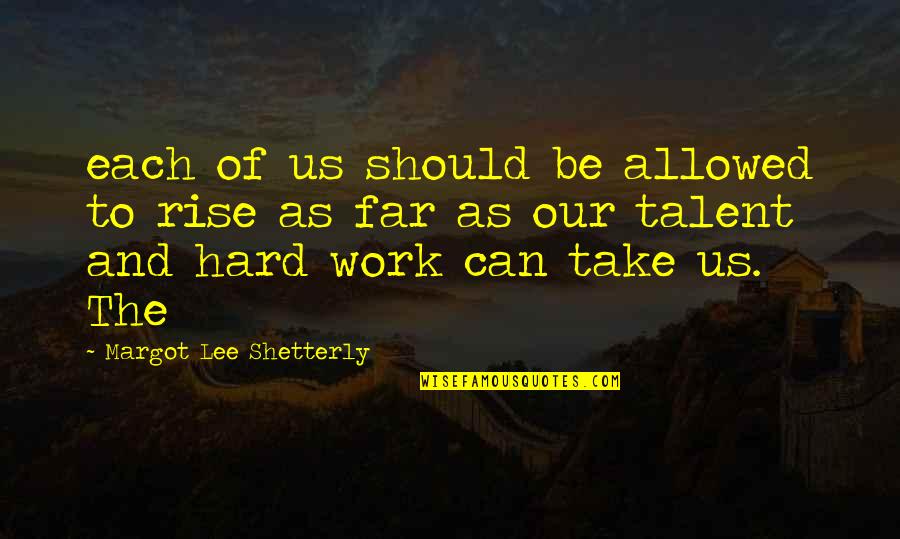 each of us should be allowed to rise as far as our talent and hard work can take us. The
—
Margot Lee Shetterly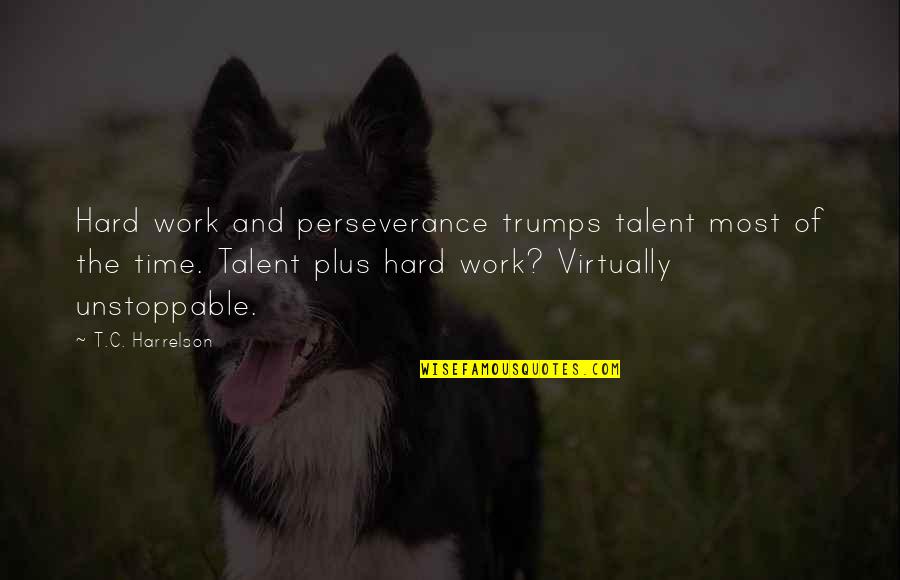 Hard work and perseverance trumps talent most of the time. Talent plus hard work? Virtually unstoppable.
—
T.C. Harrelson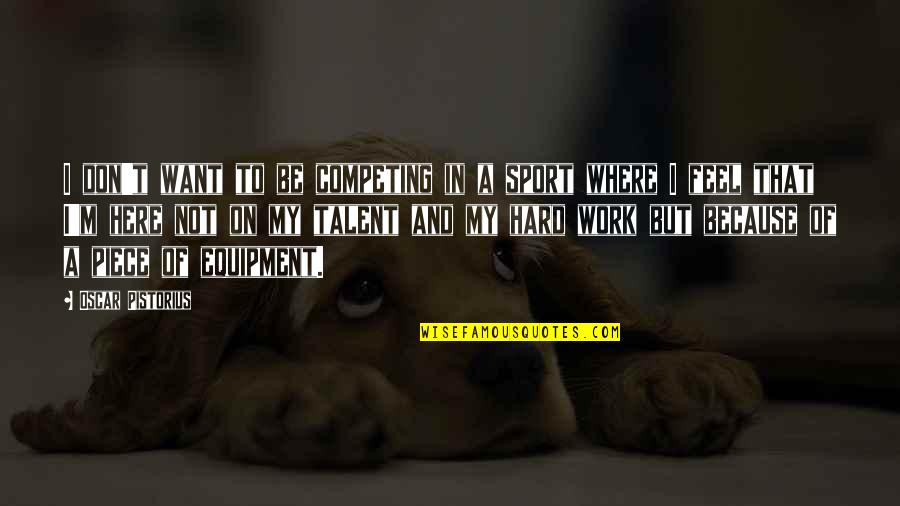 I don't want to be competing in a sport where I feel that I'm here not on my talent and my hard work but because of a piece of equipment.
—
Oscar Pistorius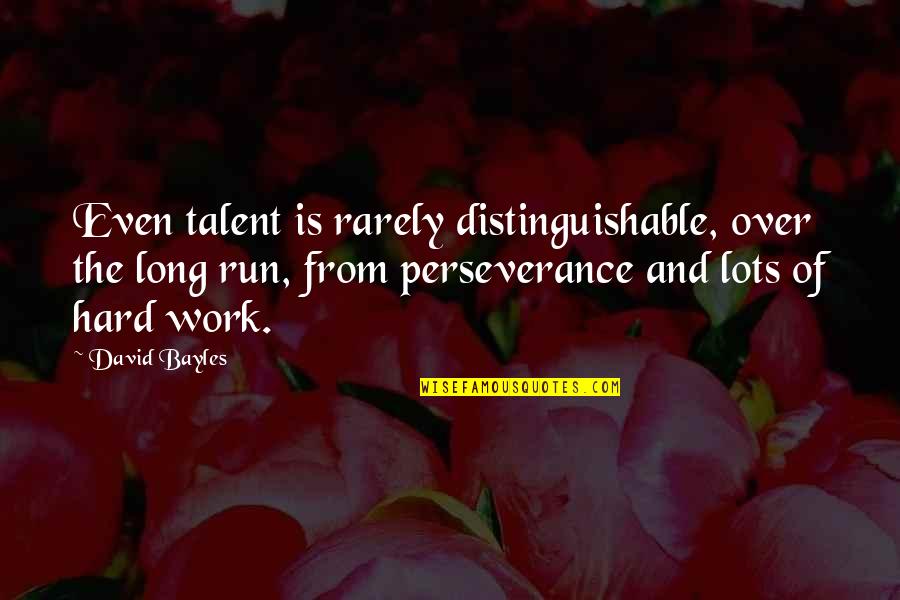 Even talent is rarely distinguishable, over the long run, from perseverance and lots of hard work.
—
David Bayles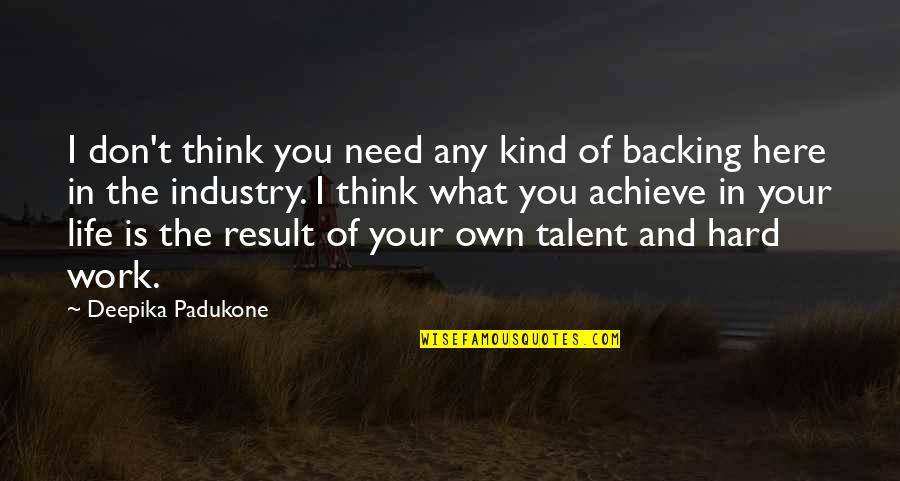 I don't think you need any kind of backing here in the industry. I think what you achieve in your life is the result of your own talent and hard work.
—
Deepika Padukone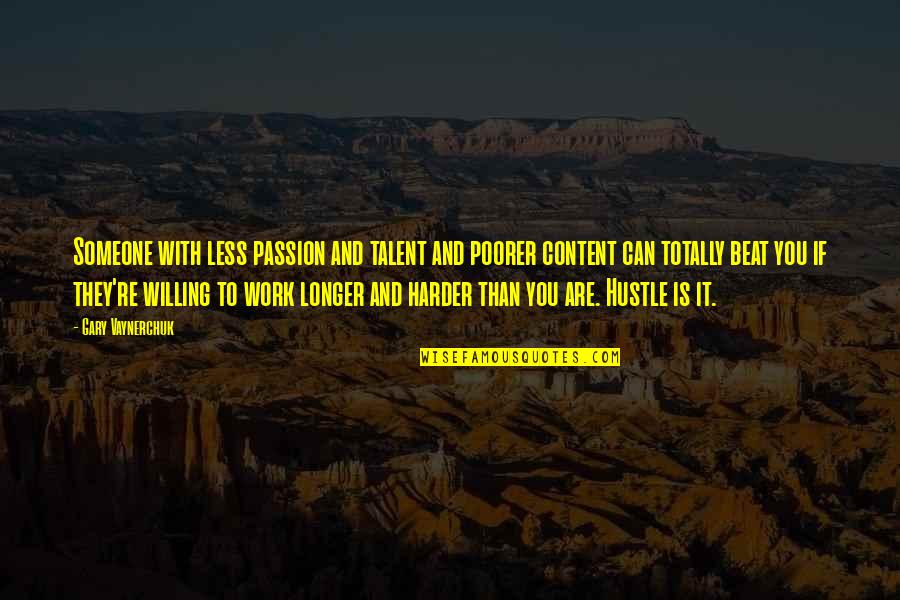 Someone with less passion and talent and poorer content can totally beat you if they're willing to work longer and harder than you are. Hustle is it. —
Gary Vaynerchuk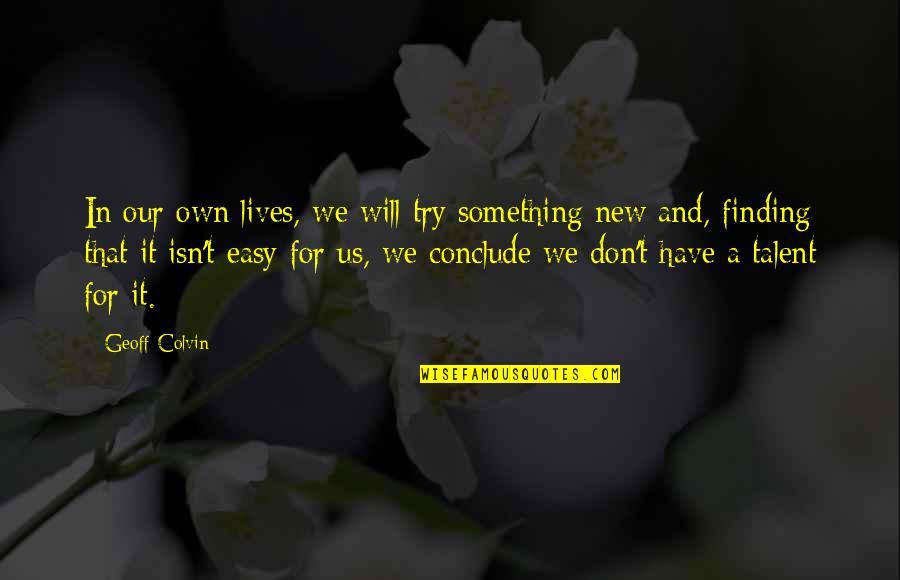 In our own lives, we will try something new and, finding that it isn't easy for us, we conclude we don't have a talent for it. —
Geoff Colvin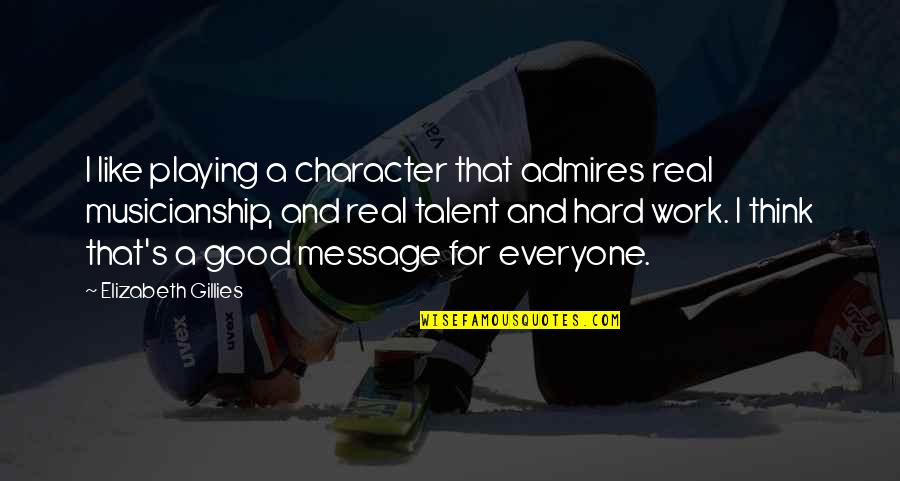 I like playing a character that admires real musicianship, and real talent and hard work. I think that's a good message for everyone. —
Elizabeth Gillies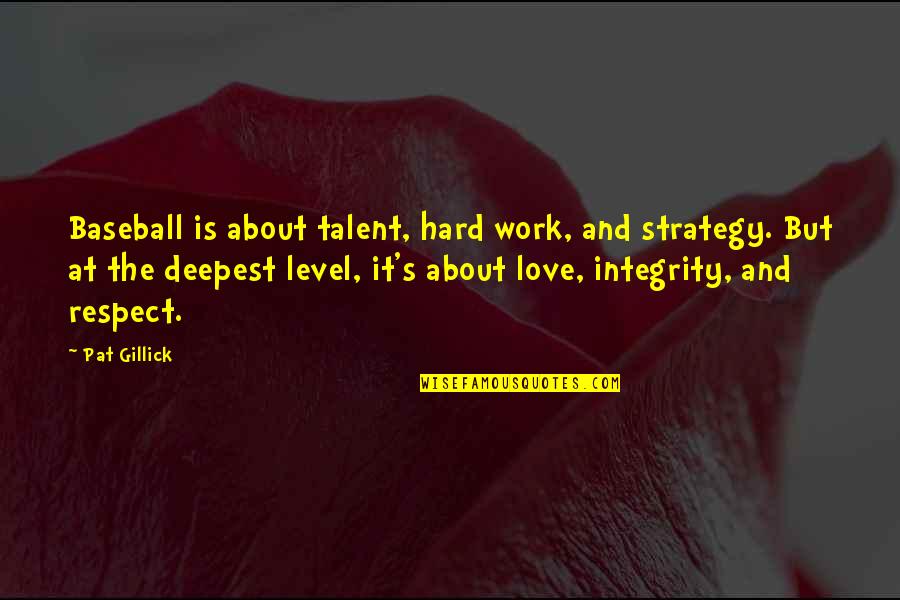 Baseball is about talent, hard work, and strategy. But at the deepest level, it's about love, integrity, and respect. —
Pat Gillick
Real ability is the child of God-given talent and rock solid diligence. Nobody maintains ability without hard work. Nobody. —
Cung Le
Average talent, plus hard work and dedication, will always beat talent by itself. —
Clinton Anderson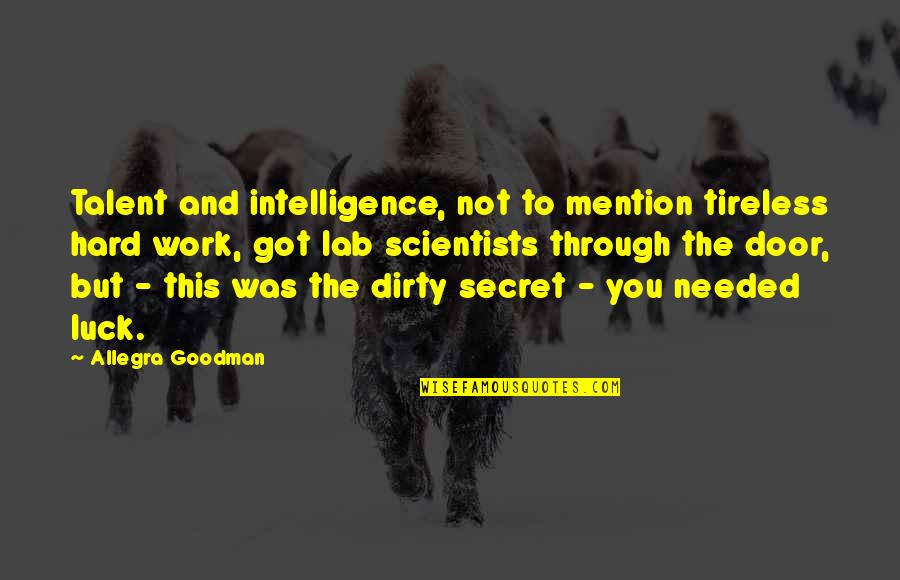 Talent and intelligence, not to mention tireless hard work, got lab scientists through the door, but - this was the dirty secret - you needed luck. —
Allegra Goodman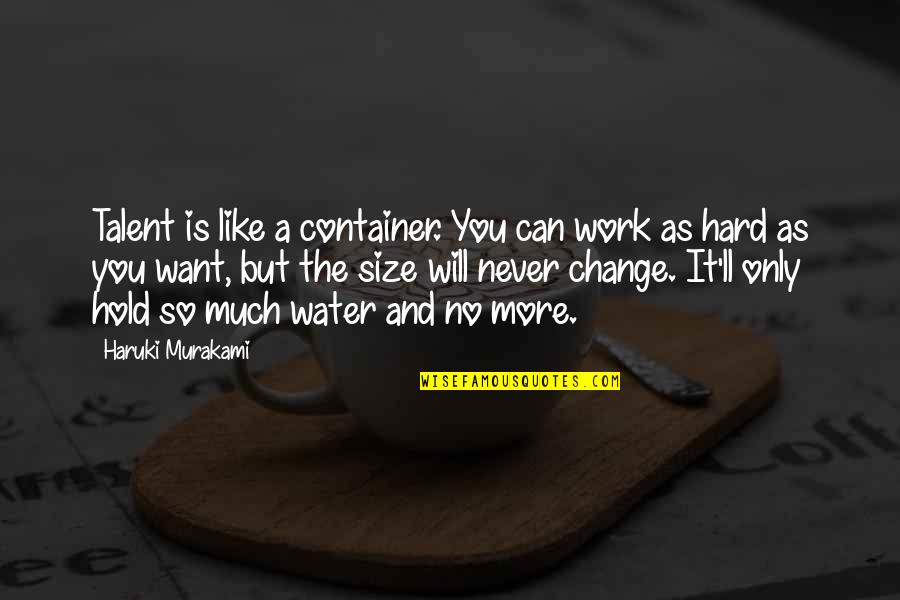 Talent is like a container. You can work as hard as you want, but the size will never change. It'll only hold so much water and no more. —
Haruki Murakami
I have a God-given talent and I work very hard for what I do. Anybody can run fast. It's how you run fast. I pay attention to technical things now. —
Maurice Greene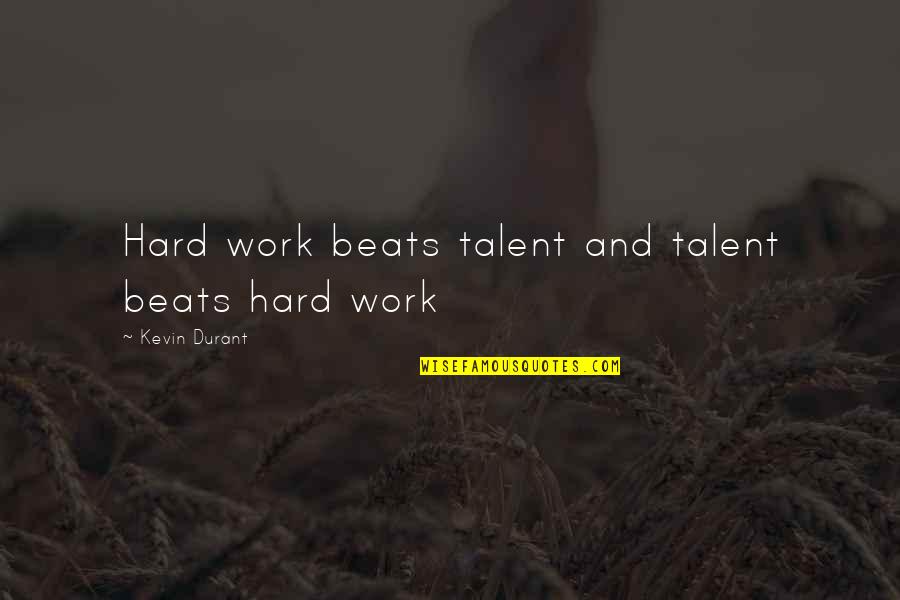 Hard work beats talent and talent beats hard work —
Kevin Durant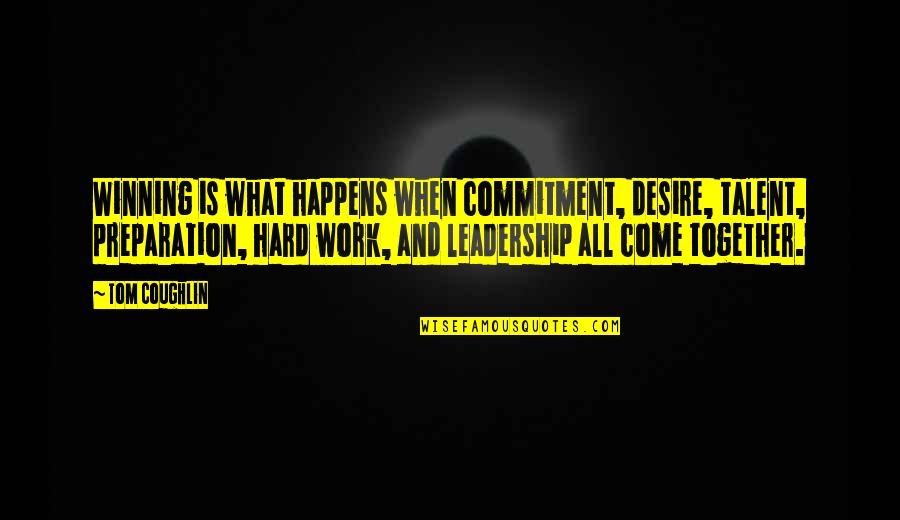 Winning is what happens when commitment, desire, talent, preparation, hard work, and leadership all come together. —
Tom Coughlin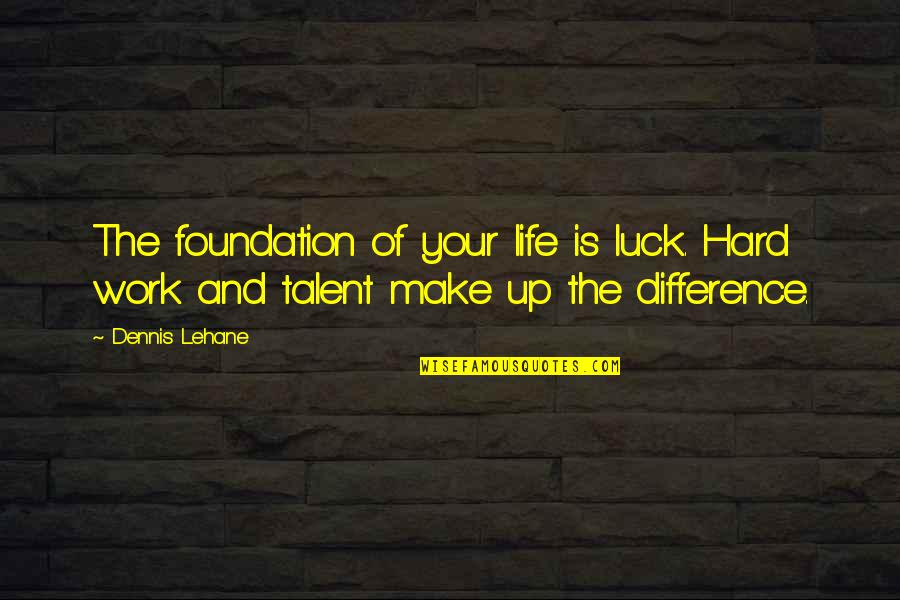 The foundation of your life is luck.
Hard work and talent
make up the difference. —
Dennis Lehane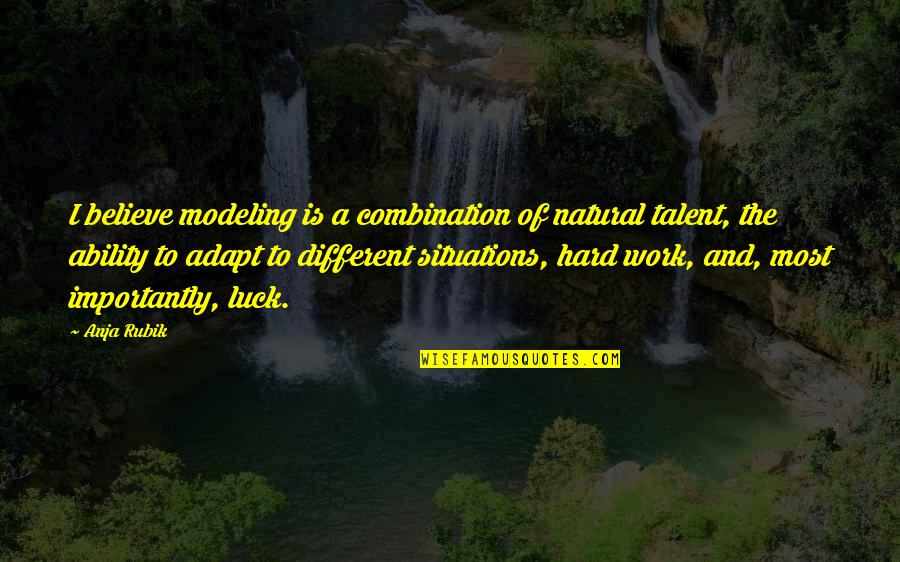 I believe modeling is a combination of natural talent, the ability to adapt to different situations, hard work, and, most importantly, luck. —
Anja Rubik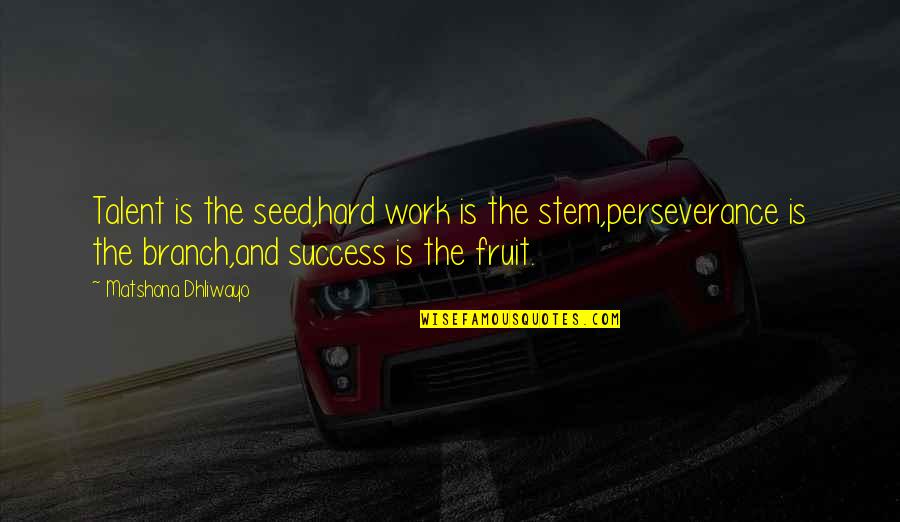 Talent is the seed,
hard work is the stem,
perseverance is the branch,
and success is the fruit. —
Matshona Dhliwayo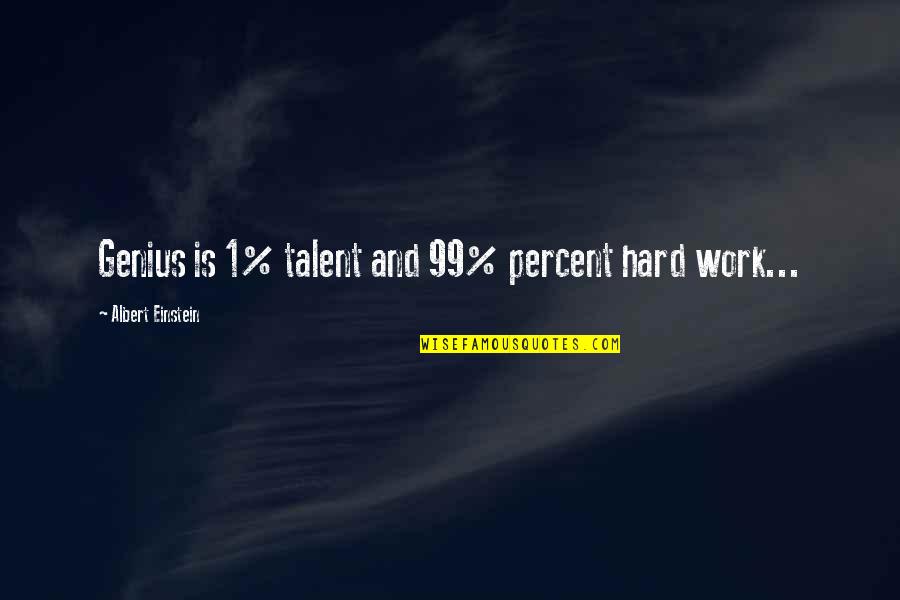 Genius is 1% talent and 99% percent hard work... —
Albert Einstein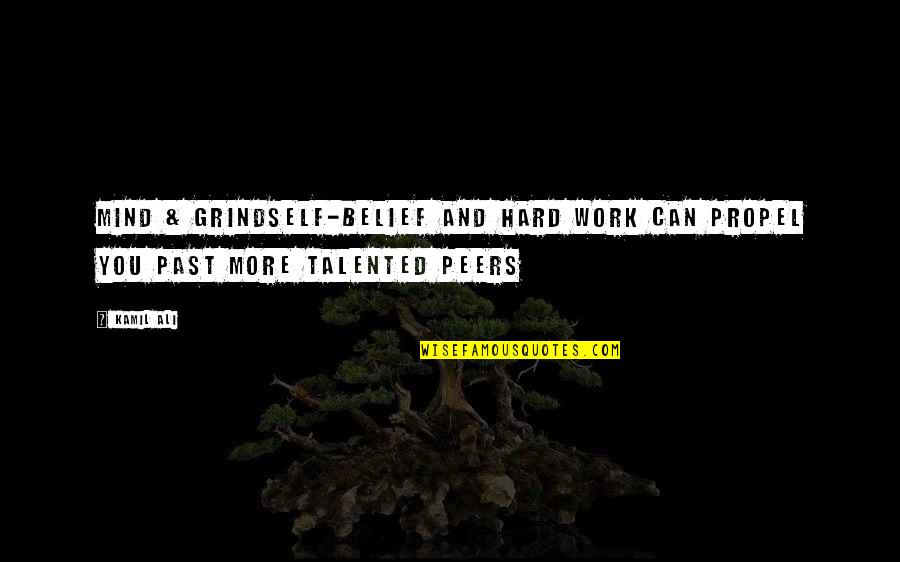 MIND & GRIND
Self-belief and hard work can propel you past more talented peers —
Kamil Ali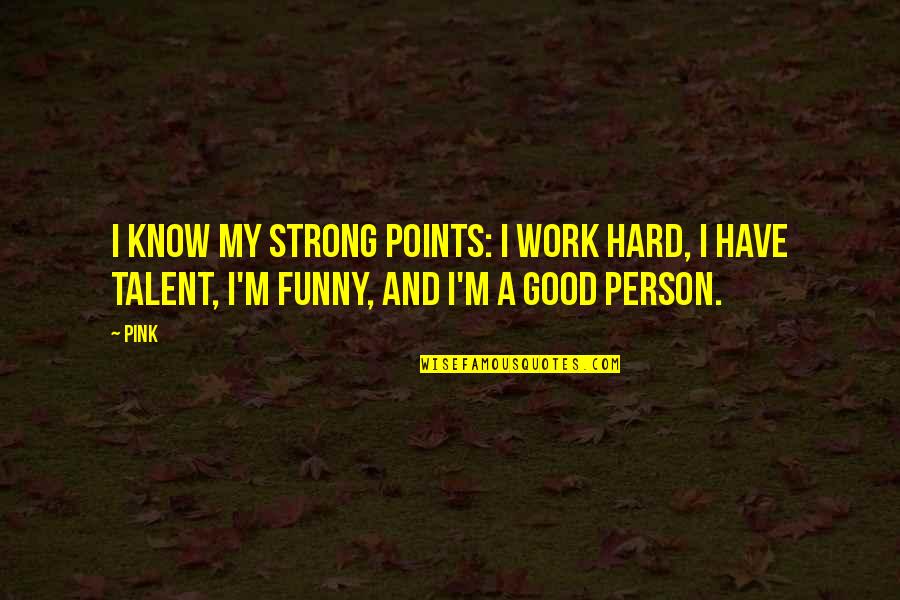 I know my strong points: I work hard, I have talent, I'm funny, and I'm a good person. —
Pink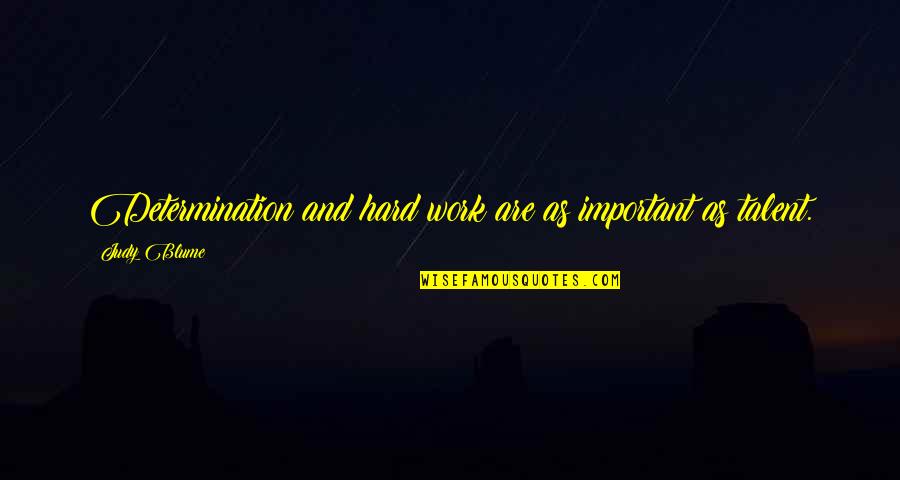 Determination and hard work are as important as talent. —
Judy Blume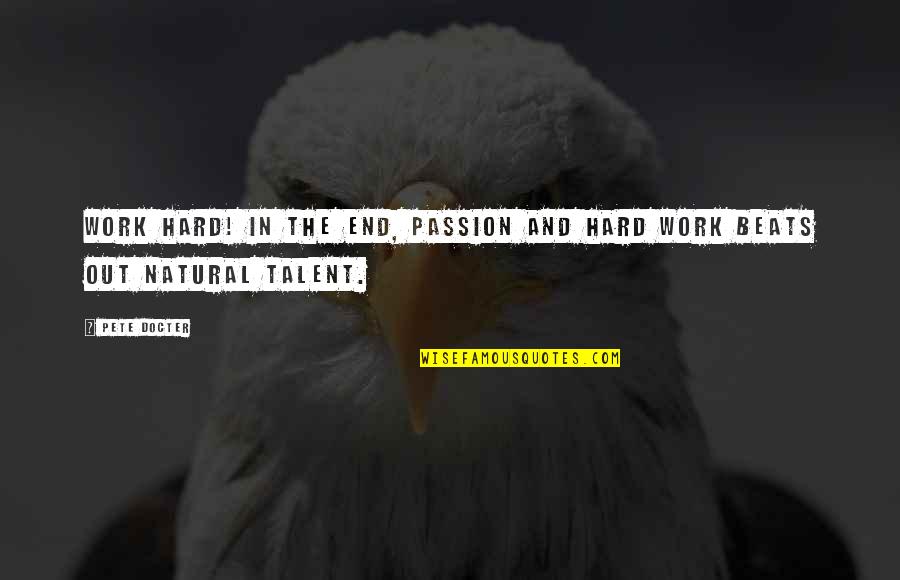 Work hard! In the end, passion and hard work beats out natural talent. —
Pete Docter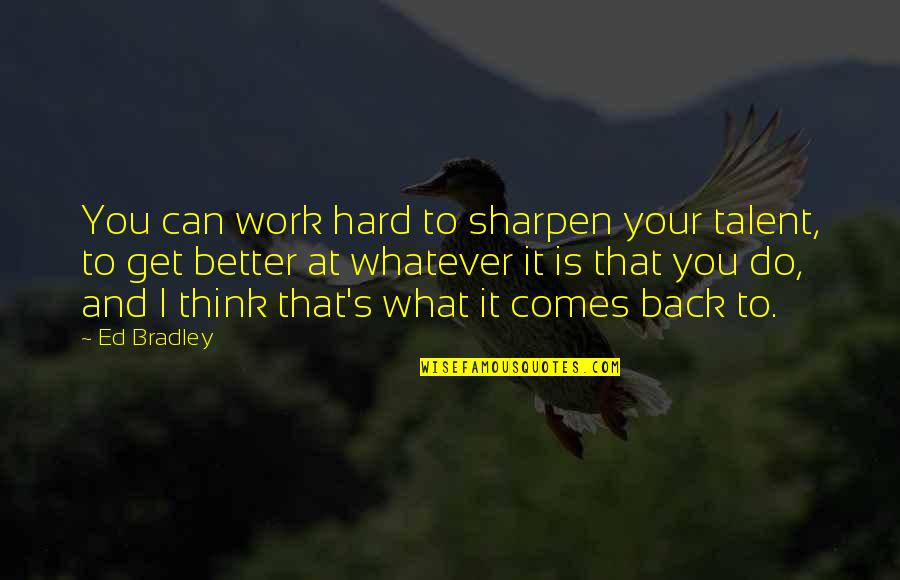 You can work hard to sharpen your talent, to get better at whatever it is that you do, and I think that's what it comes back to. —
Ed Bradley