Galen Beckett Quotes
Top 8 wise famous quotes and sayings by Galen Beckett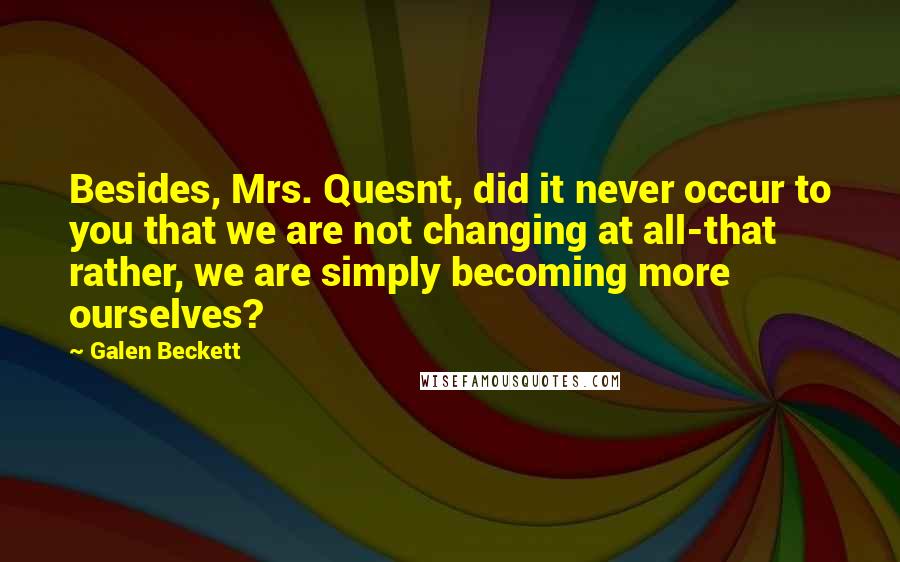 Besides, Mrs. Quesnt, did it never occur to you that we are not changing at all-that rather, we are simply becoming more ourselves?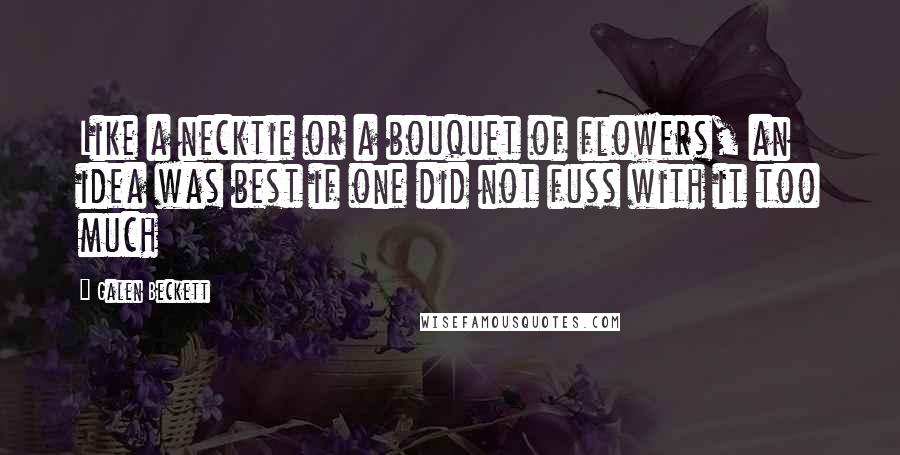 Like a necktie or a bouquet of flowers, an idea was best if one did not fuss with it too much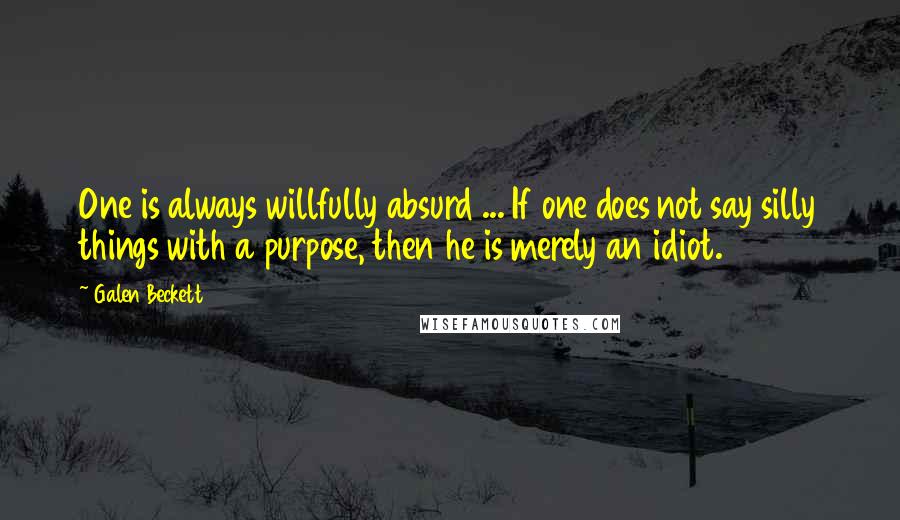 One is always willfully absurd ... If one does not say silly things with a purpose, then he is merely an idiot.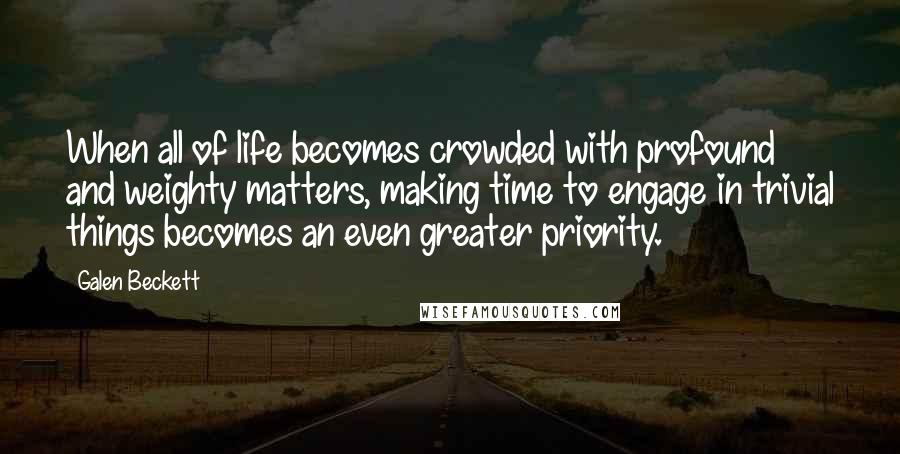 When all of life becomes crowded with profound and weighty matters, making time to engage in trivial things becomes an even greater priority.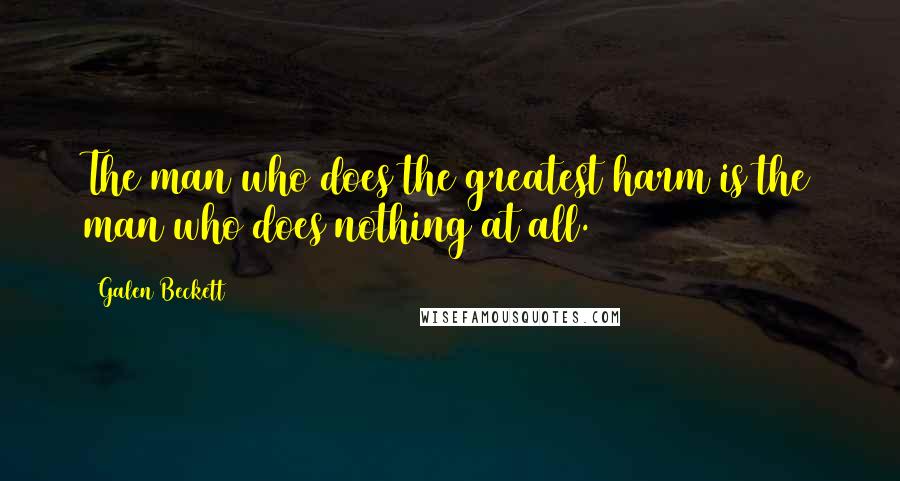 The man who does the greatest harm is the man who does nothing at all.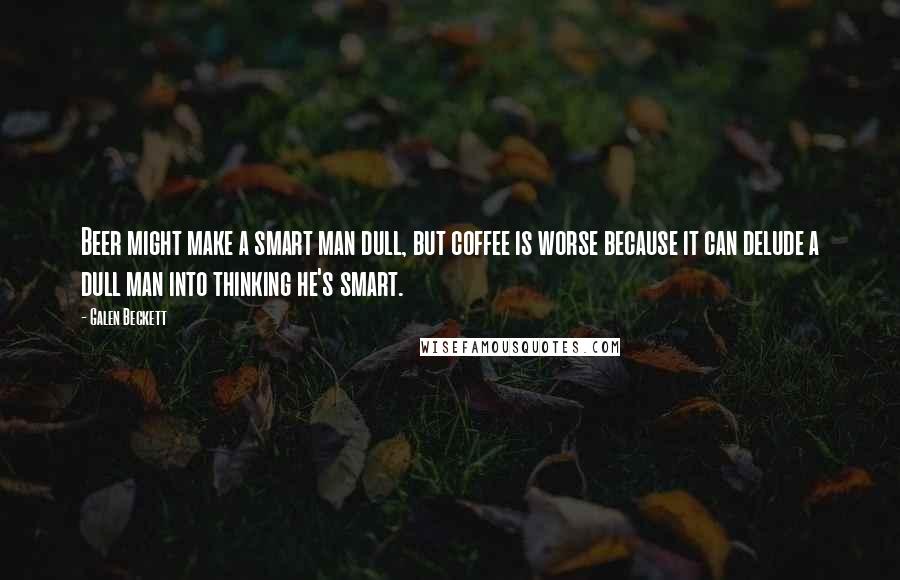 Beer might make a smart man dull, but coffee is worse because it can delude a dull man into thinking he's smart.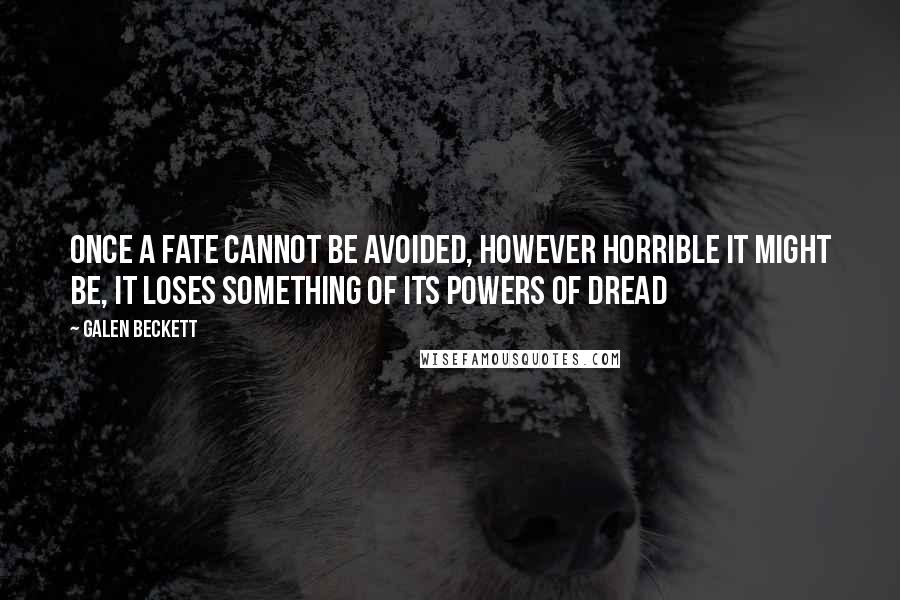 Once a fate cannot be avoided, however horrible it might be, it loses something of its powers of dread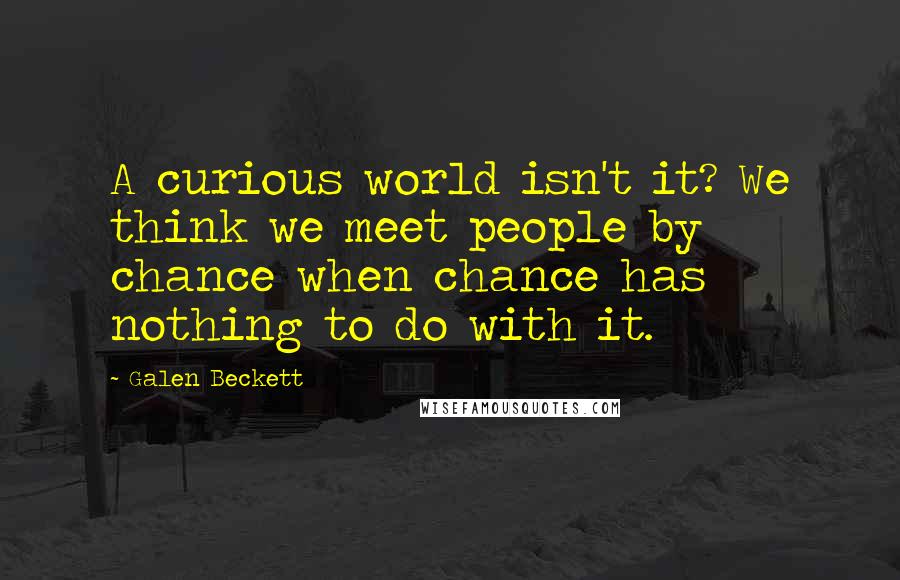 A curious world isn't it? We think we meet people by chance when chance has nothing to do with it.