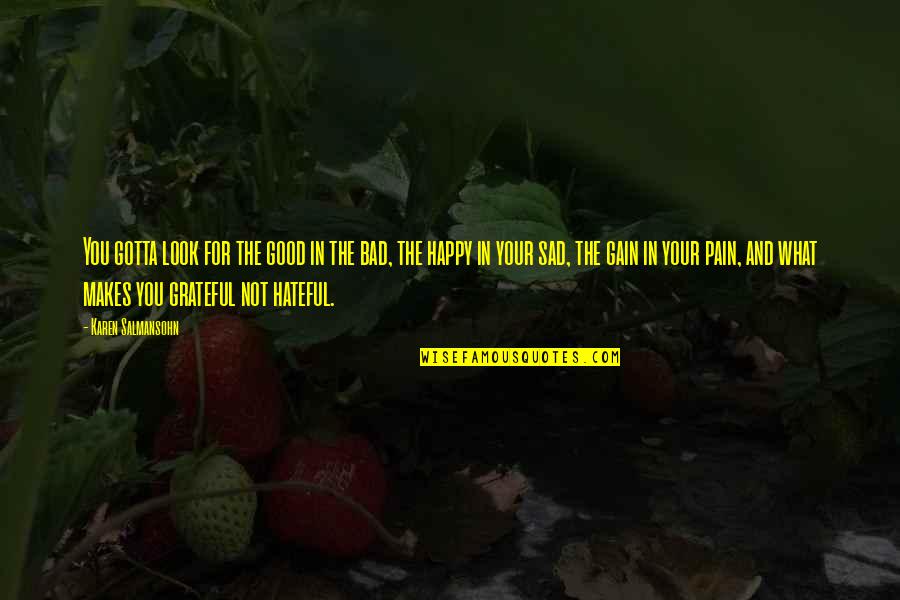 You gotta look for the good in the bad, the happy in your sad, the gain in your pain, and what makes you grateful not hateful.
—
Karen Salmansohn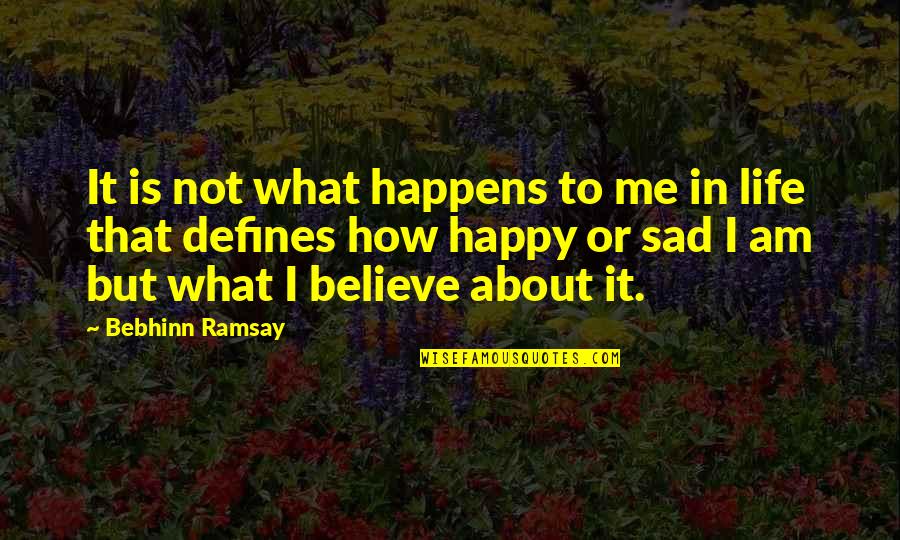 It is not what happens to me in life that defines how happy or sad I am but what I believe about it.
—
Bebhinn Ramsay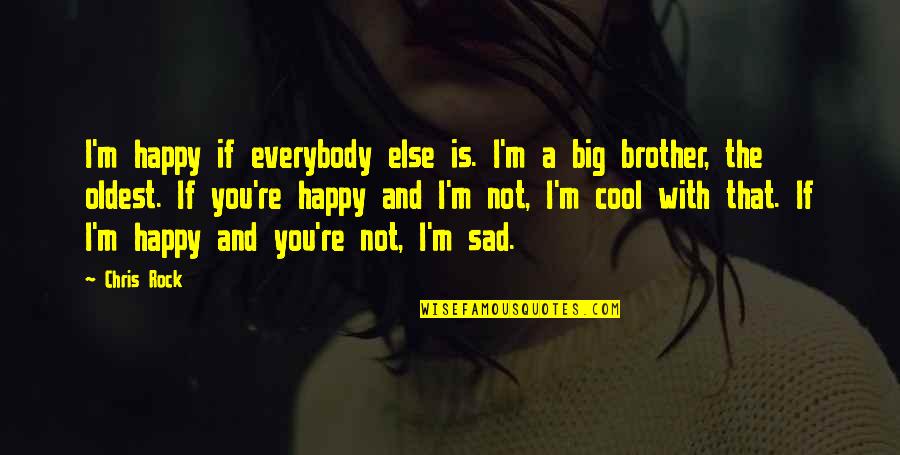 I'm happy if everybody else is. I'm a big brother, the oldest. If you're happy and I'm not, I'm cool with that. If I'm happy and you're not, I'm sad.
—
Chris Rock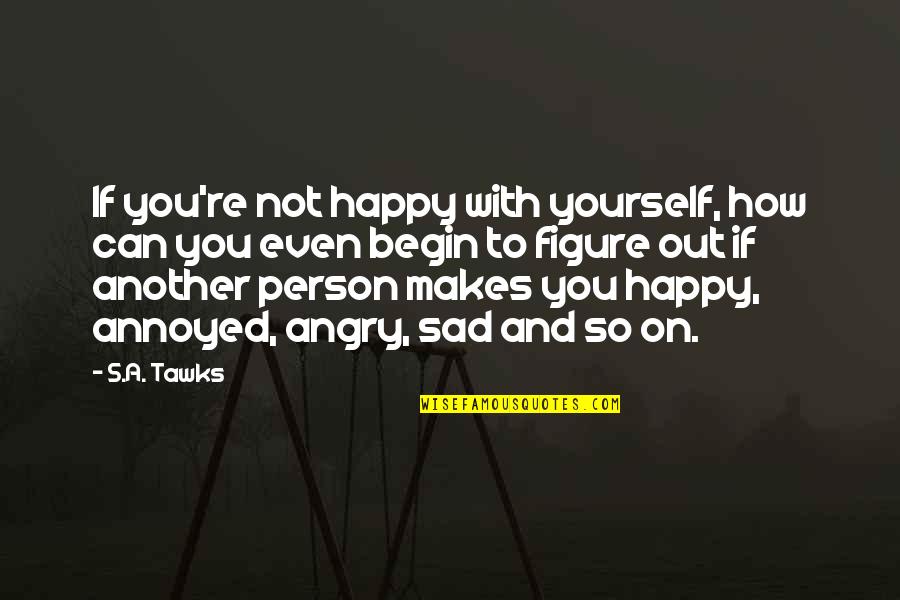 If you're not happy with yourself, how can you even begin to figure out if another person makes you happy, annoyed, angry, sad and so on.
—
S.A. Tawks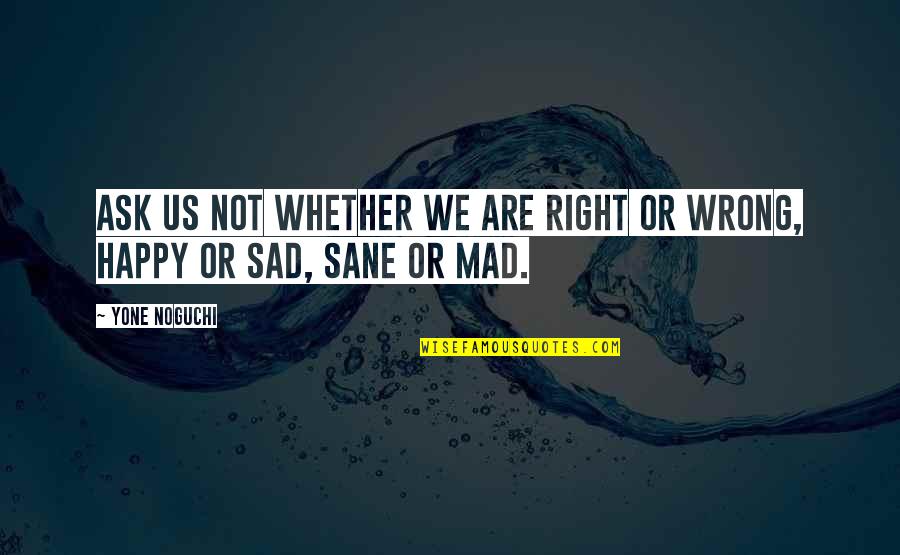 Ask us not whether we are right or wrong, happy or sad, sane or mad.
—
Yone Noguchi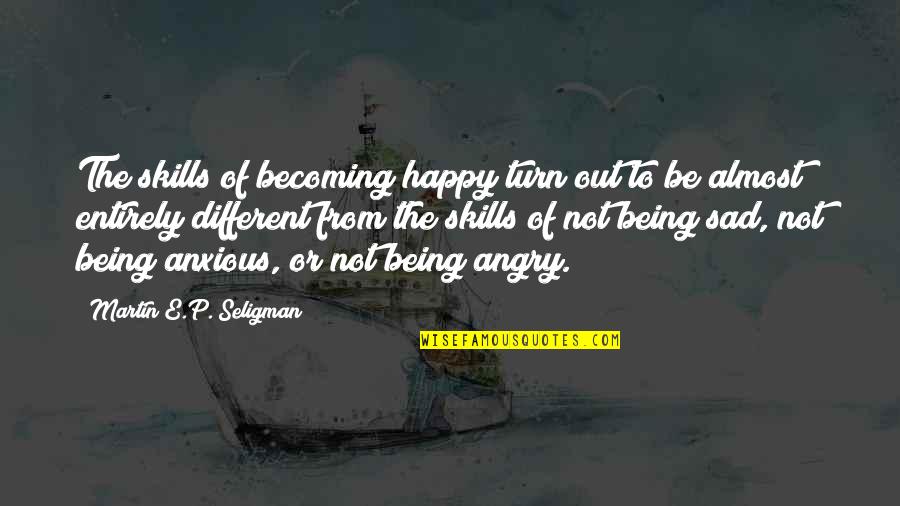 The skills of becoming happy turn out to be almost entirely different from the skills of not being sad, not being anxious, or not being angry.
—
Martin E.P. Seligman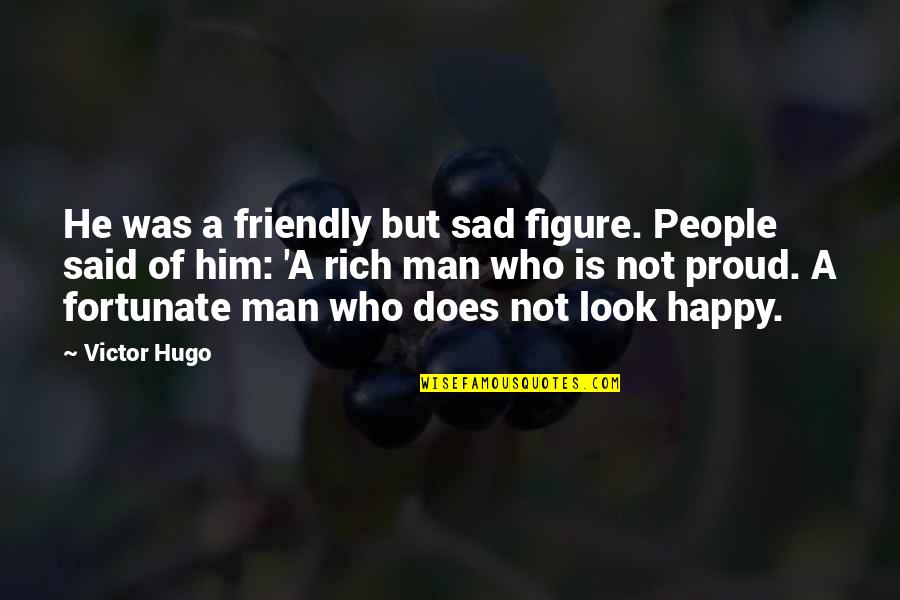 He was a friendly but sad figure. People said of him: 'A rich man who is not proud. A fortunate man who does not look happy.
—
Victor Hugo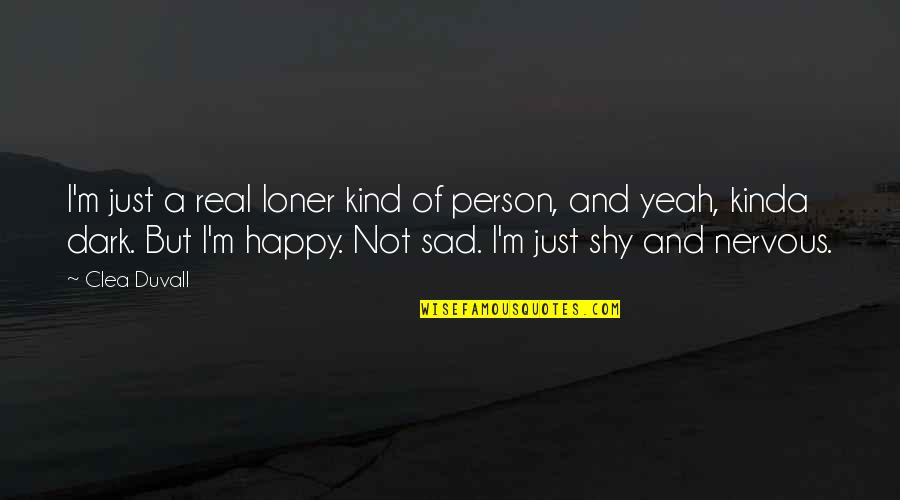 I'm just a real loner kind of person, and yeah, kinda dark. But I'm happy. Not sad. I'm just shy and nervous.
—
Clea Duvall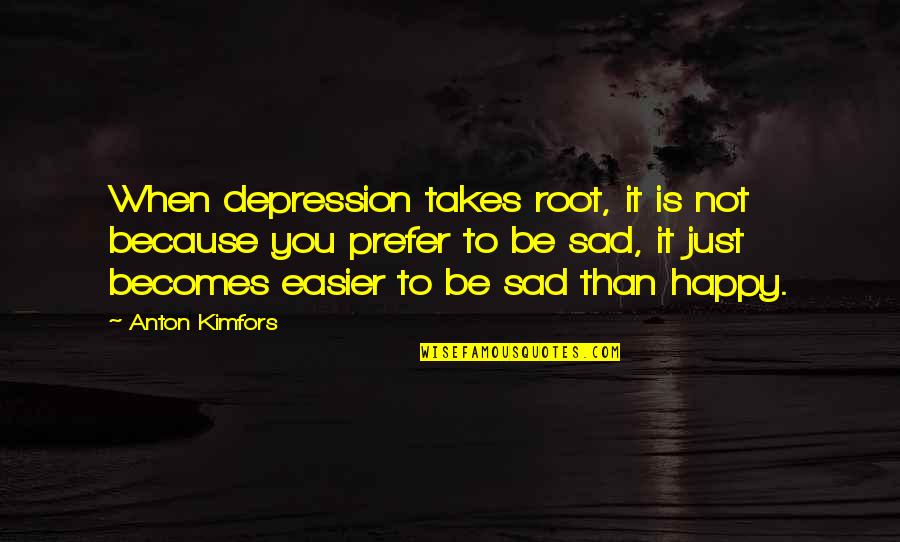 When depression takes root, it is not because you prefer to be sad, it just becomes easier to be sad than happy.
—
Anton Kimfors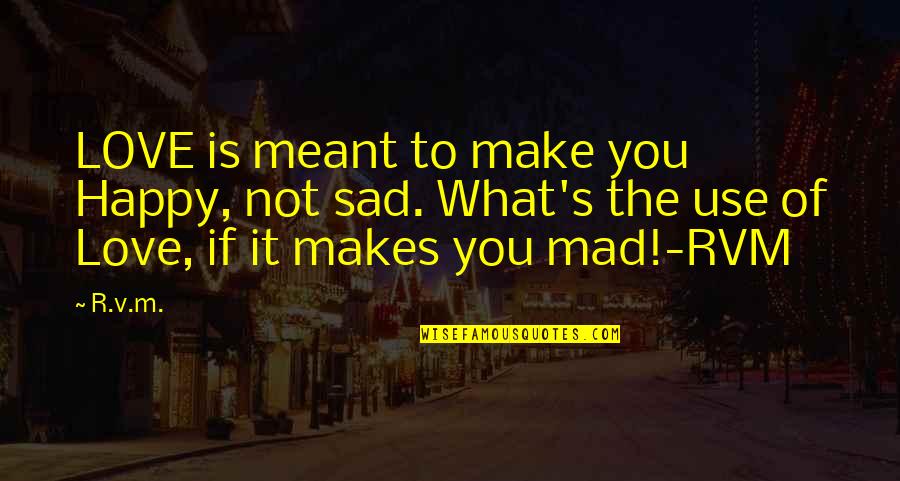 LOVE is meant to make you Happy, not sad. What's the use of Love, if it makes you mad!-RVM
—
R.v.m.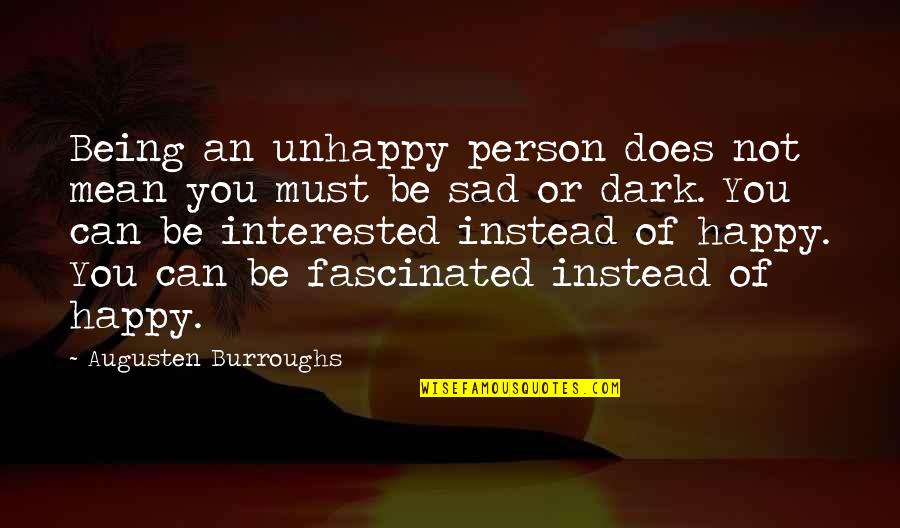 Being an unhappy person does not mean you must be sad or dark. You can be interested instead of happy. You can be fascinated instead of happy. —
Augusten Burroughs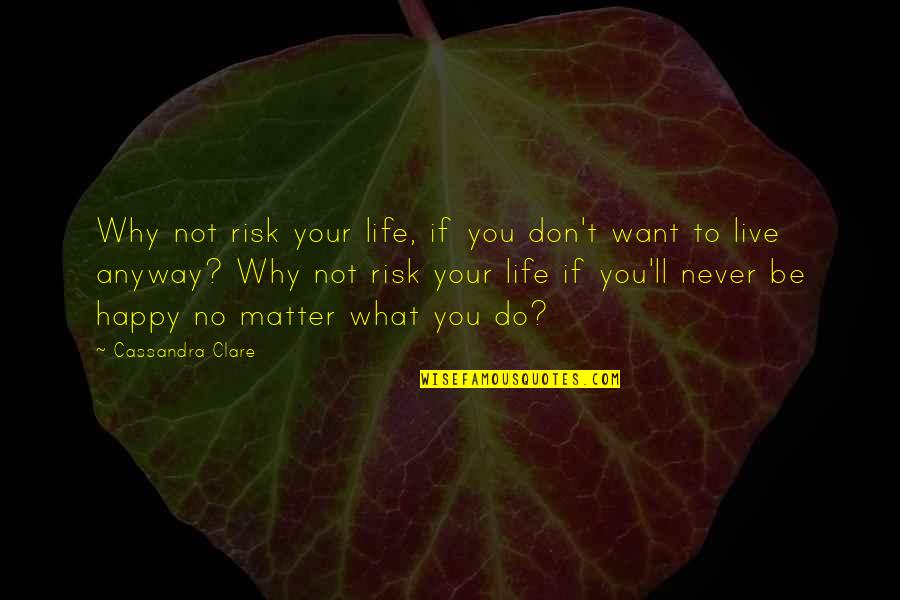 Why not risk your life, if you don't want to live anyway? Why not risk your life if you'll never be happy no matter what you do? —
Cassandra Clare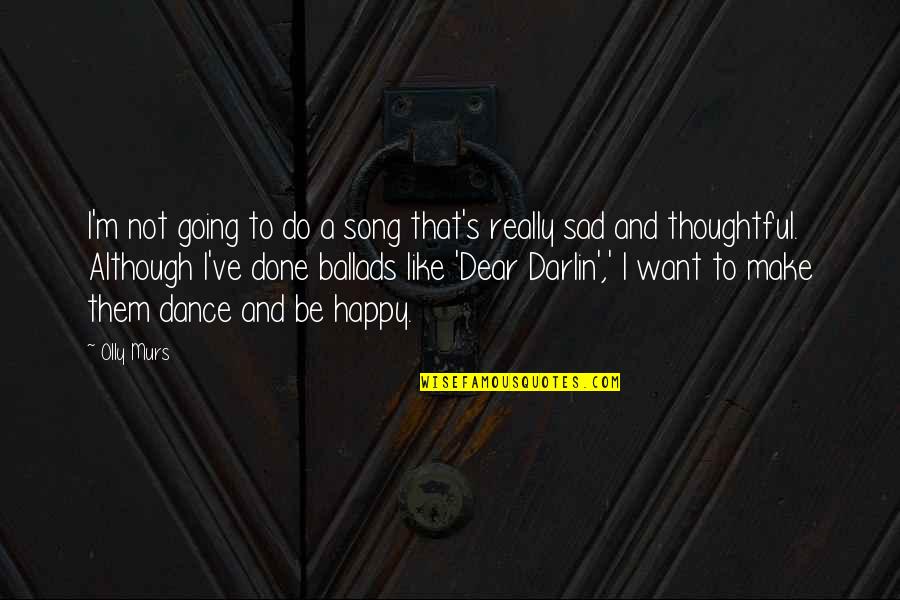 I'm not going to do a song that's really sad and thoughtful. Although I've done ballads like 'Dear Darlin',' I want to make them dance and be happy. —
Olly Murs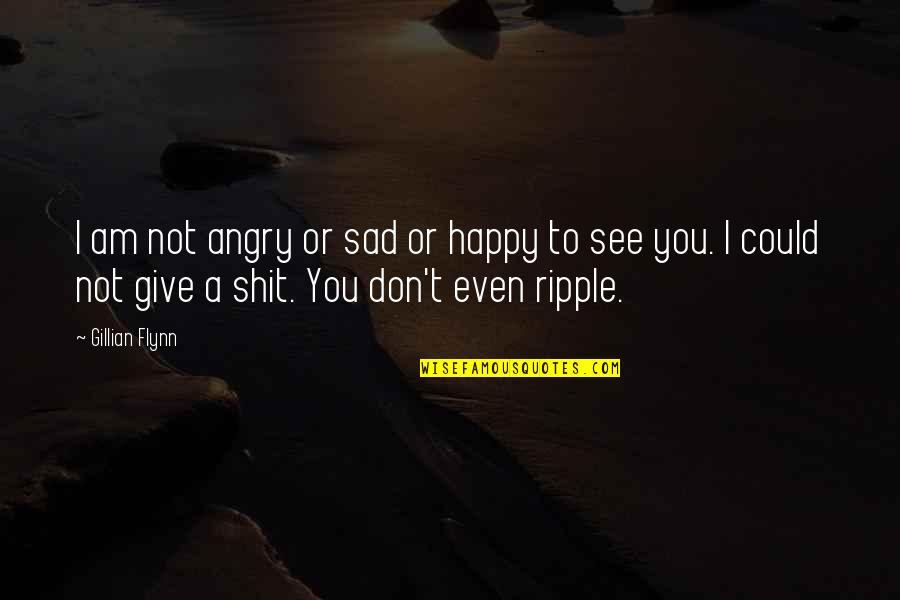 I am not angry or sad or happy to see you. I could not give a shit. You don't even ripple. —
Gillian Flynn
Certain songs just feel a way that's hard to put into words and it's not happy and it's also not really sad but I couldn't say what it is —
Elliott Smith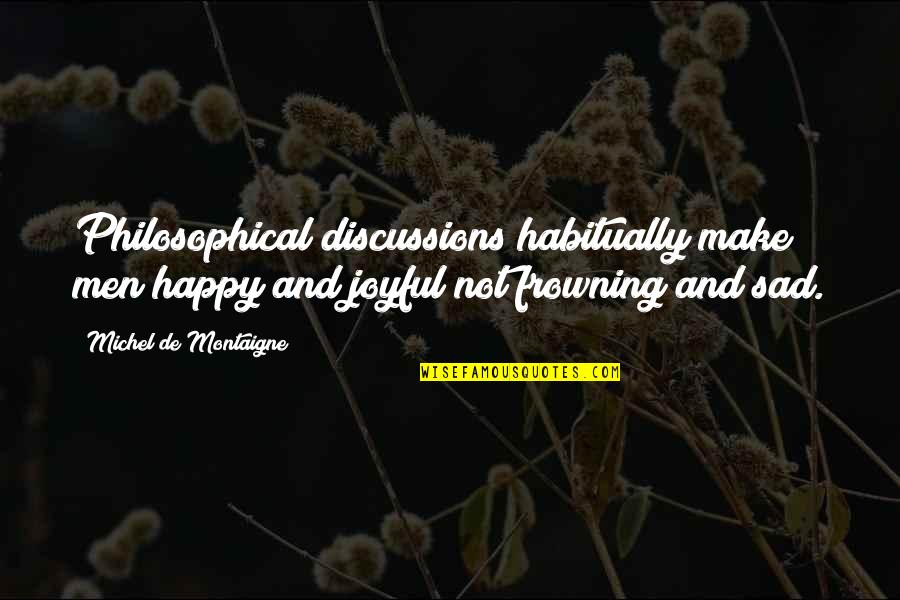 Philosophical discussions habitually make men happy and joyful not frowning and sad. —
Michel De Montaigne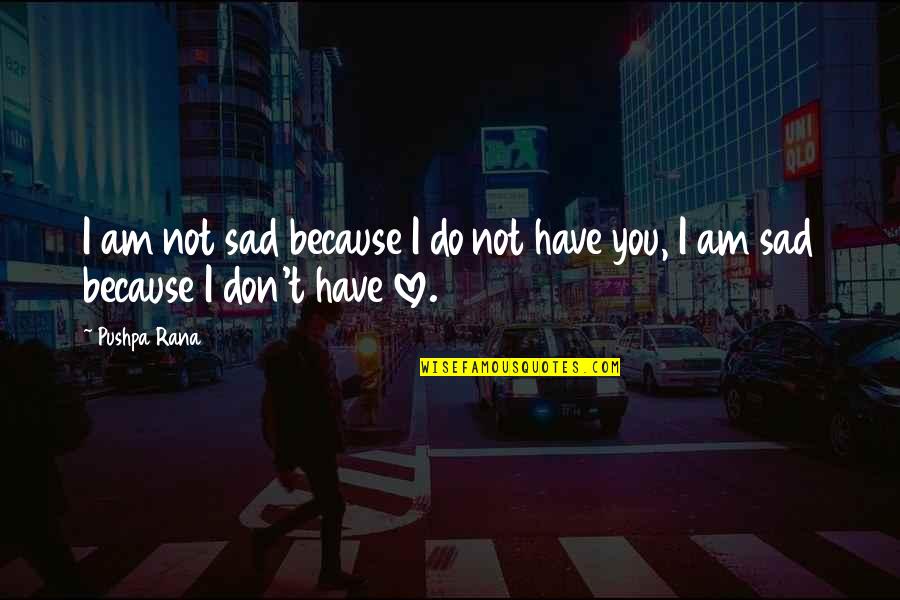 I am not sad because I do not have you, I am sad because I don't have love. —
Pushpa Rana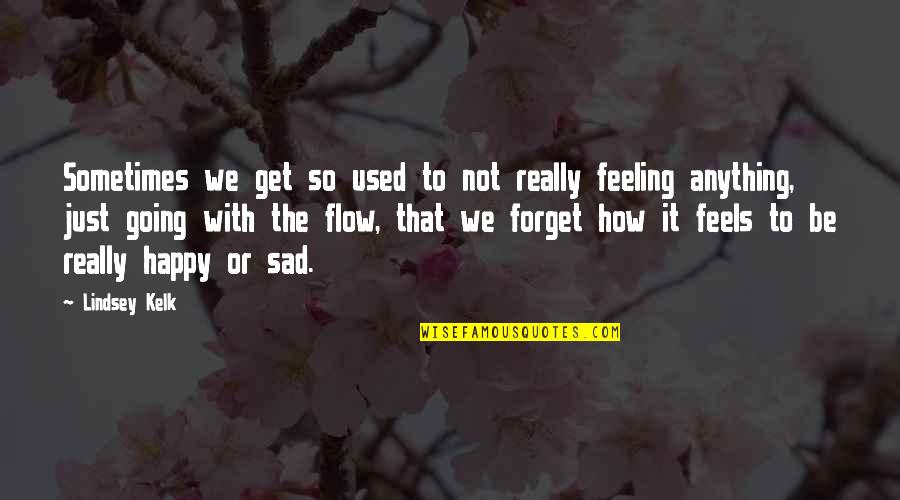 Sometimes we get so used to not really feeling anything, just going with the flow, that we forget how it feels to be really happy or sad. —
Lindsey Kelk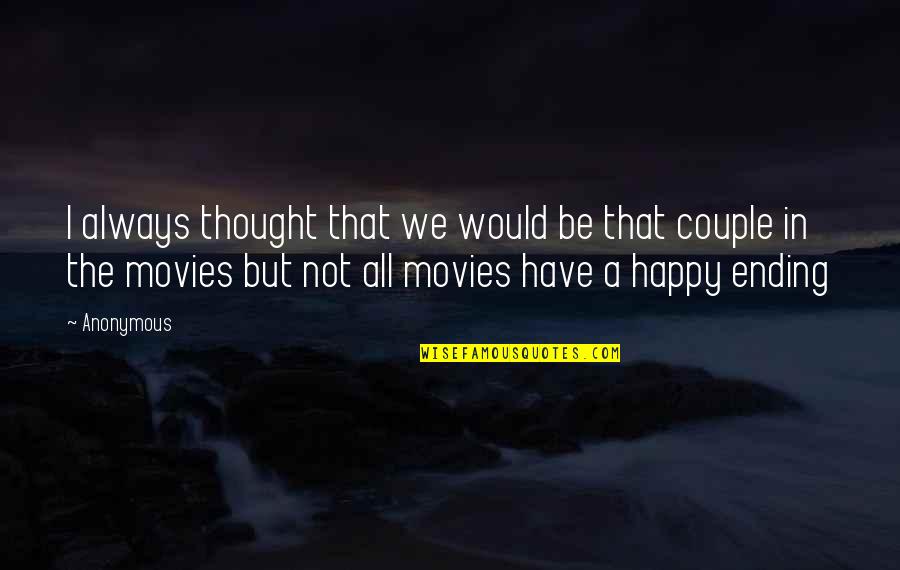 I always thought that we would be that couple in the movies but not all movies have a happy ending —
Anonymous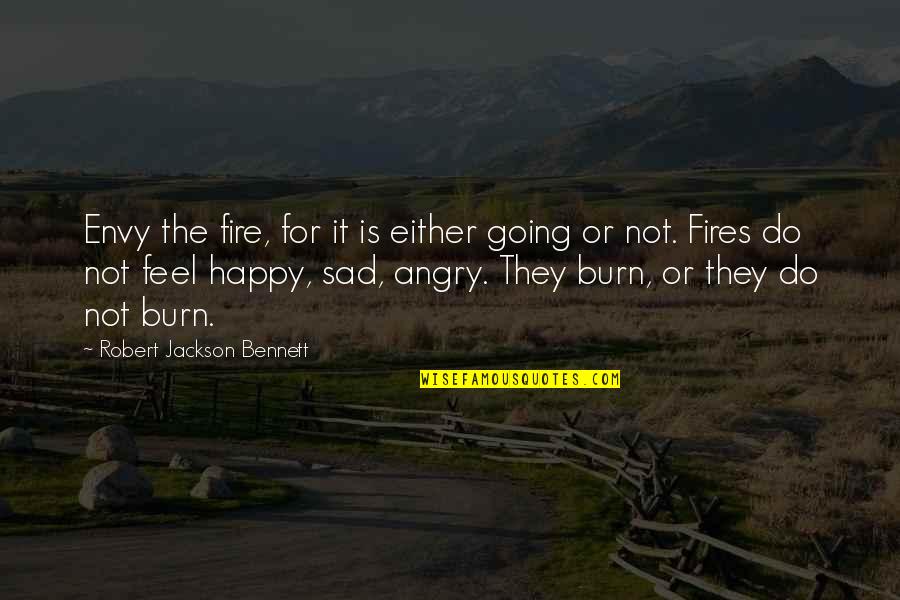 Envy the fire, for it is either going or not. Fires do not feel happy, sad, angry. They burn, or they do not burn. —
Robert Jackson Bennett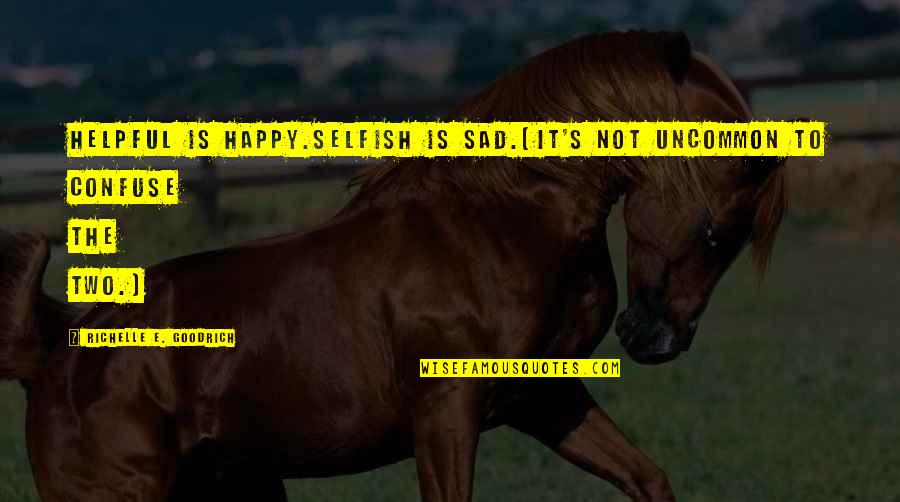 Helpful is happy.
Selfish is sad.
(It's not uncommon to confuse the two.) —
Richelle E. Goodrich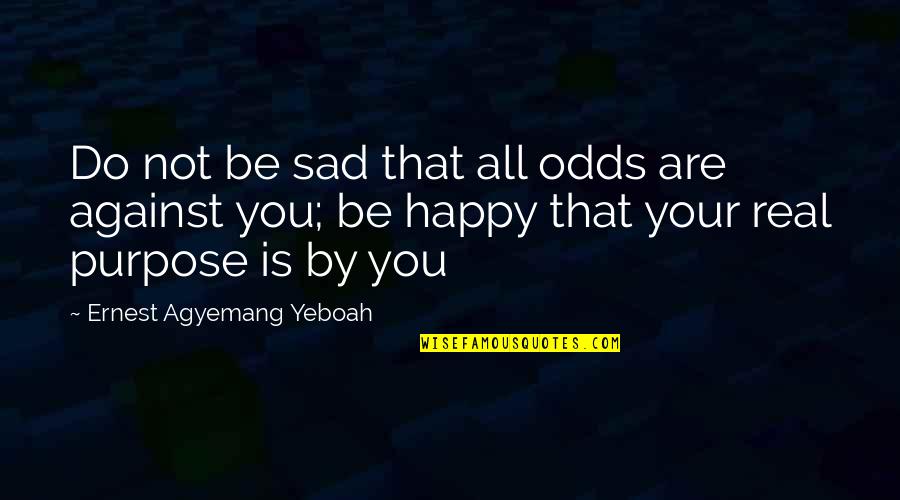 Do not be sad that all odds are against you; be happy that your real purpose is by you —
Ernest Agyemang Yeboah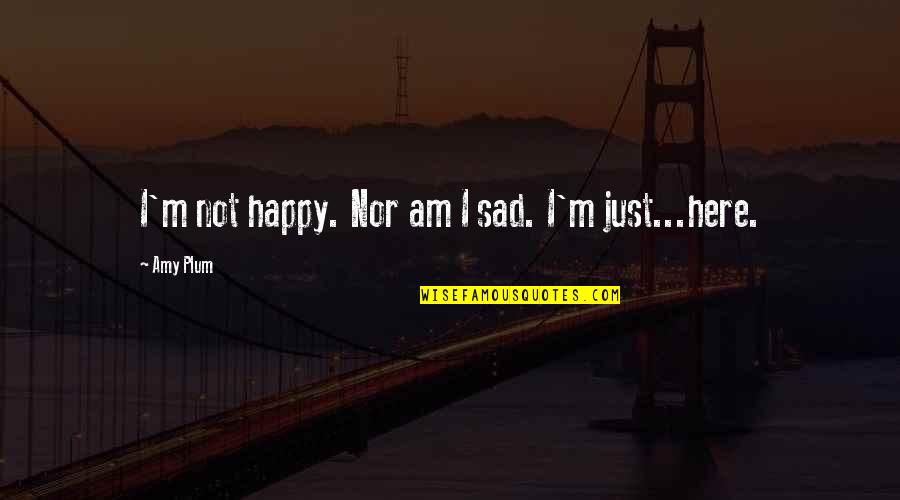 I'm not happy. Nor am I sad. I'm just...here. —
Amy Plum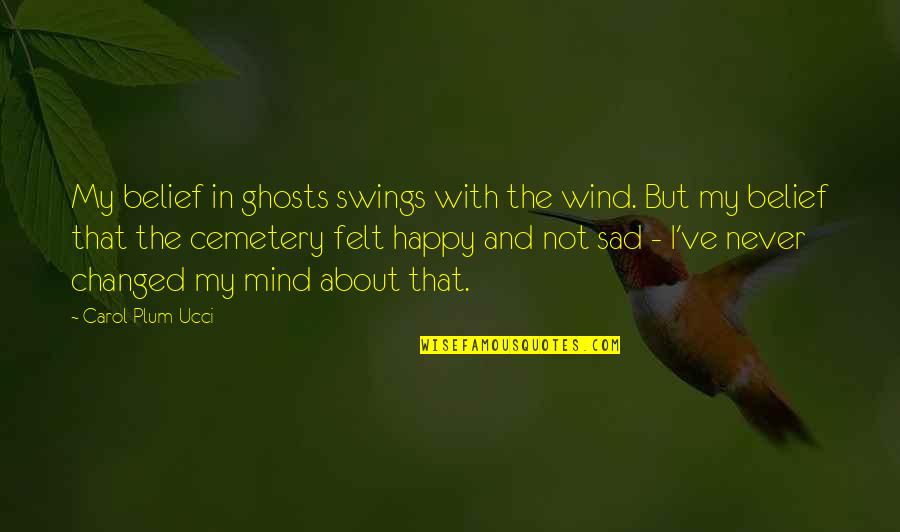 My belief in ghosts swings with the wind. But my belief that the cemetery felt happy and not sad - I've never changed my mind about that. —
Carol Plum-Ucci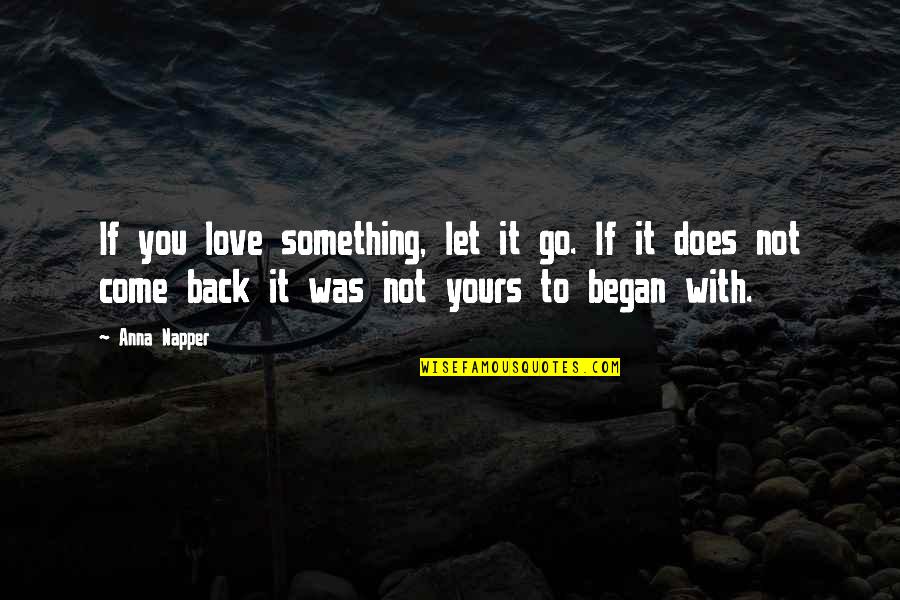 If you love something, let it go. If it does not come back it was not yours to began with. —
Anna Napper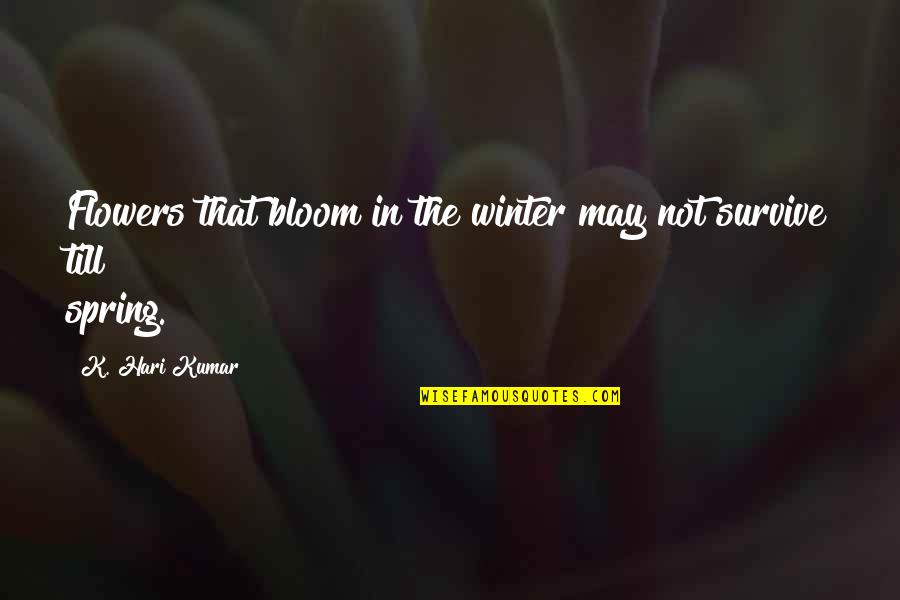 Flowers that bloom in the winter may not survive till spring. —
K. Hari Kumar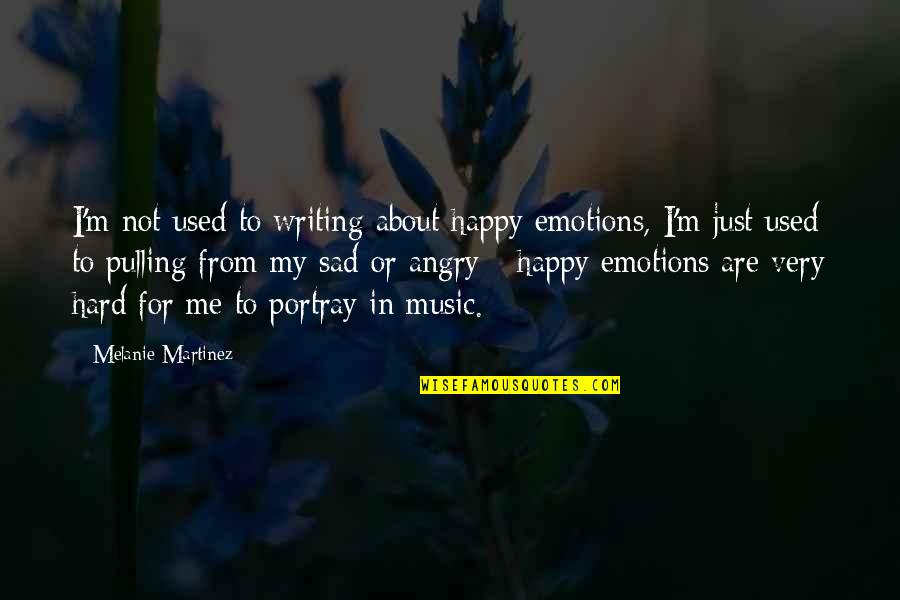 I'm not used to writing about happy emotions, I'm just used to pulling from my sad or angry - happy emotions are very hard for me to portray in music. —
Melanie Martinez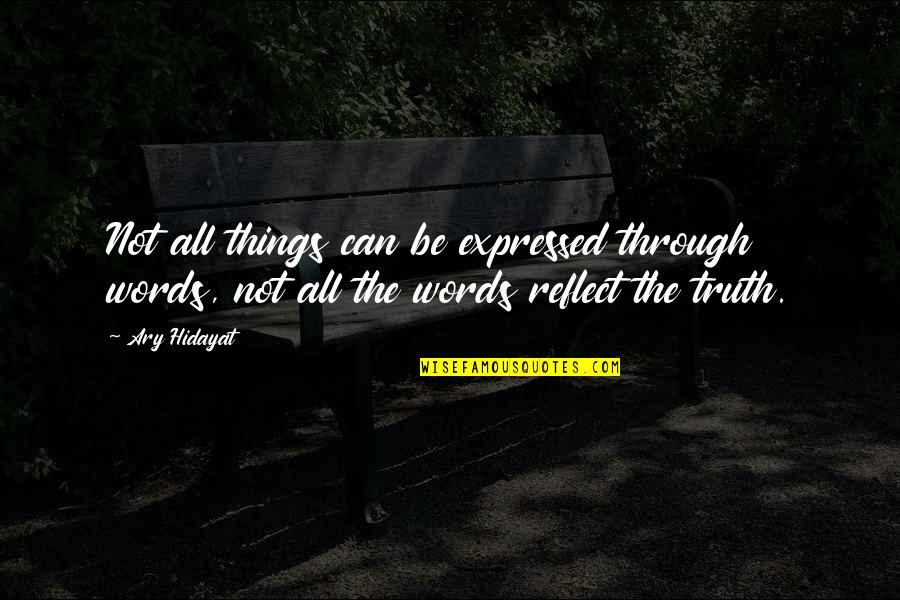 Not all things can be expressed through words, not all the words reflect the truth. —
Ary Hidayat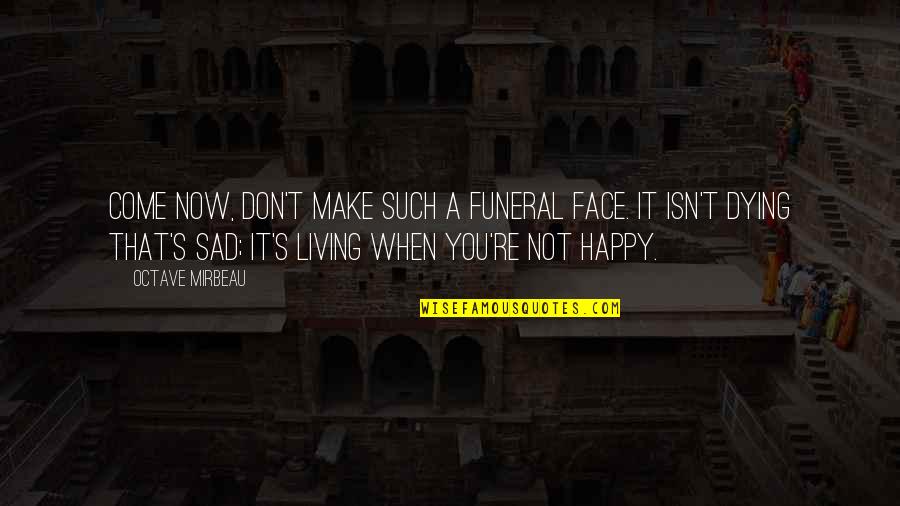 Come now, don't make such a funeral face. It isn't dying that's sad; it's living when you're not happy. —
Octave Mirbeau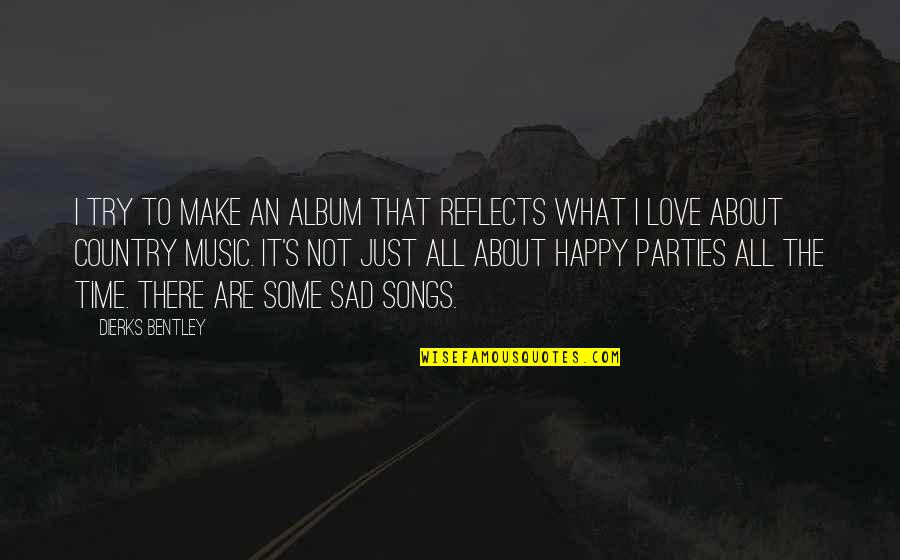 I try to make an album that reflects what I love about country music. It's not just all about happy parties all the time. There are some sad songs. —
Dierks Bentley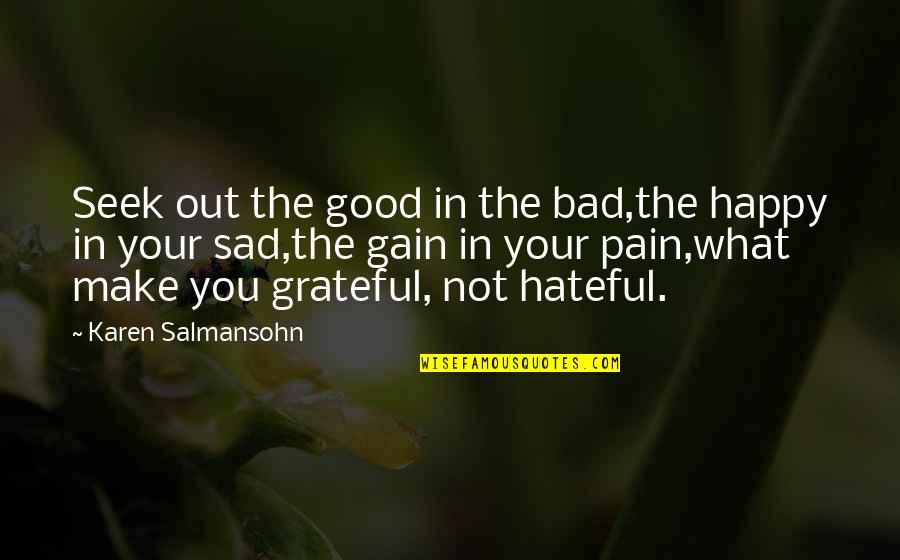 Seek out the good in the bad,
the happy in your sad,
the gain in your pain,
what make you grateful, not hateful. —
Karen Salmansohn