Happiness To Sadness Quotes
Collection of top 56 famous quotes about Happiness To Sadness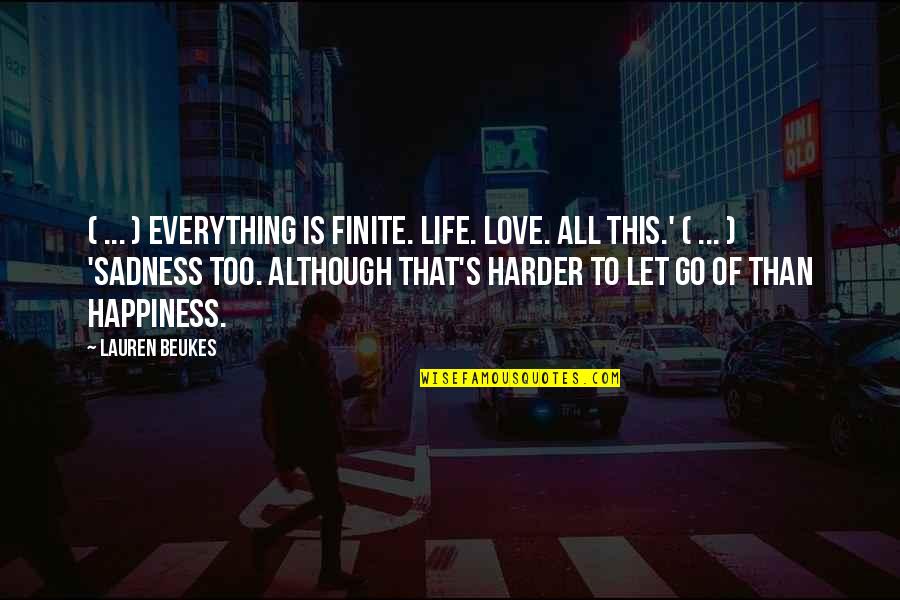 ( ... ) everything is finite. Life. Love. All this.' ( ... ) 'Sadness too. Although that's harder to let go of than happiness.
—
Lauren Beukes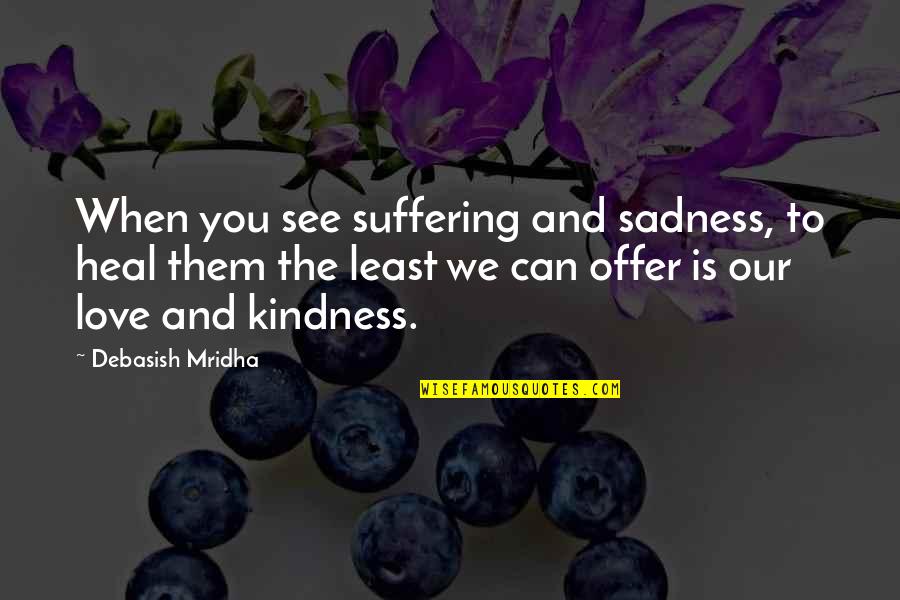 When you see suffering and sadness, to heal them the least we can offer is our love and kindness.
—
Debasish Mridha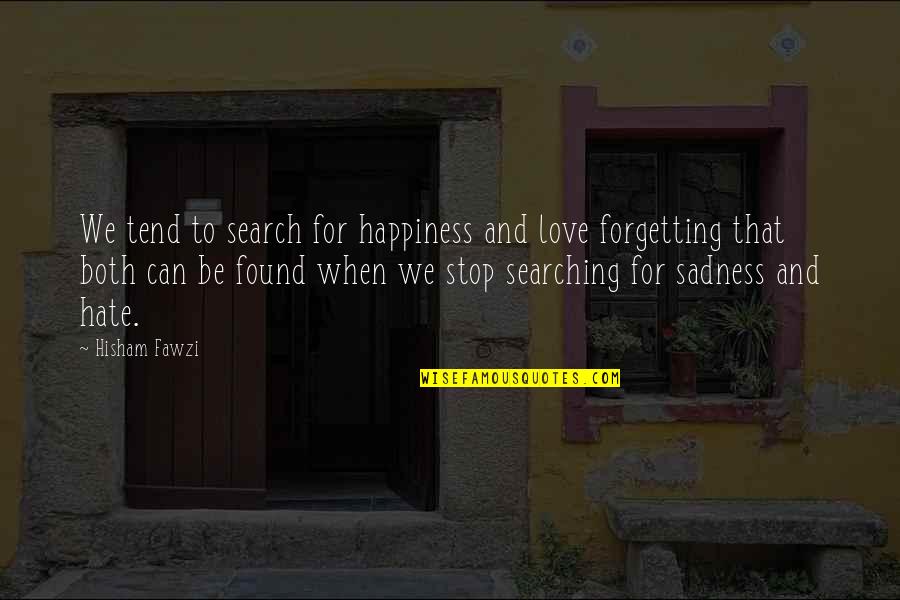 We tend to search for happiness and love forgetting that both can be found when we stop searching for sadness and hate.
—
Hisham Fawzi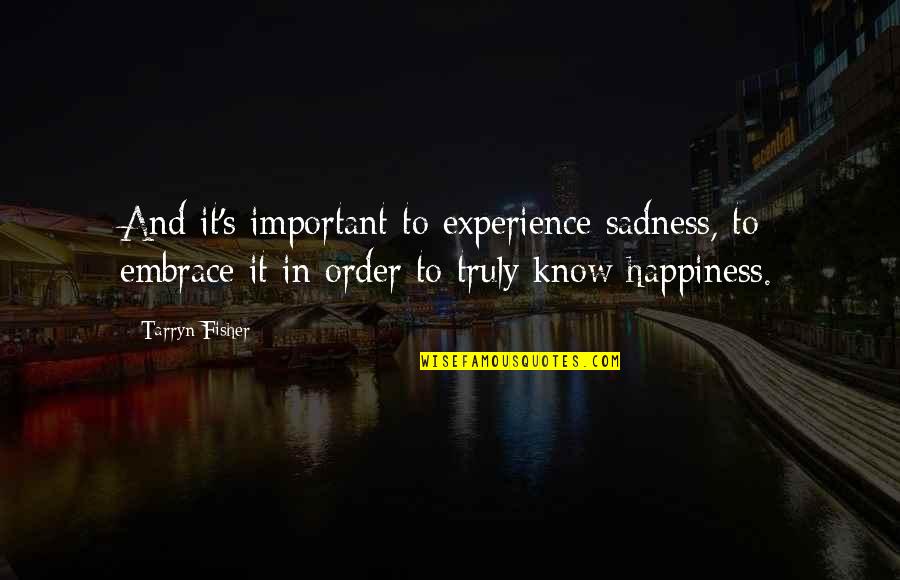 And it's important to experience sadness, to embrace it in order to truly know happiness.
—
Tarryn Fisher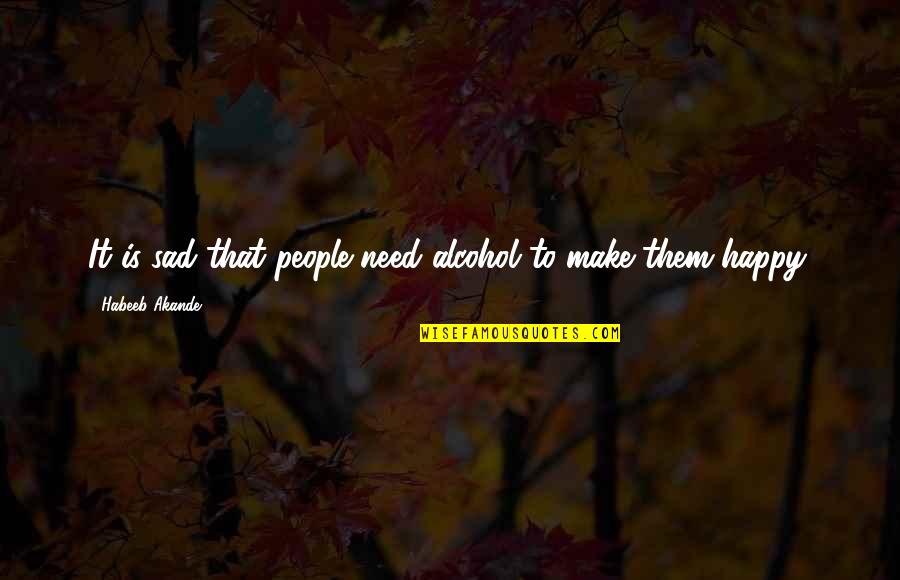 It is sad that people need alcohol to make them happy.
—
Habeeb Akande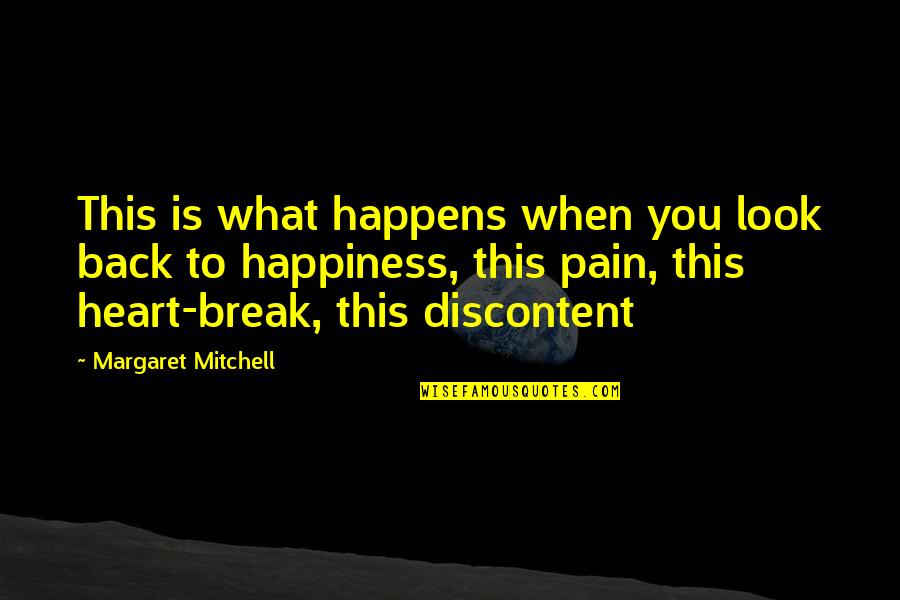 This is what happens when you look back to happiness, this pain, this heart-break, this discontent
—
Margaret Mitchell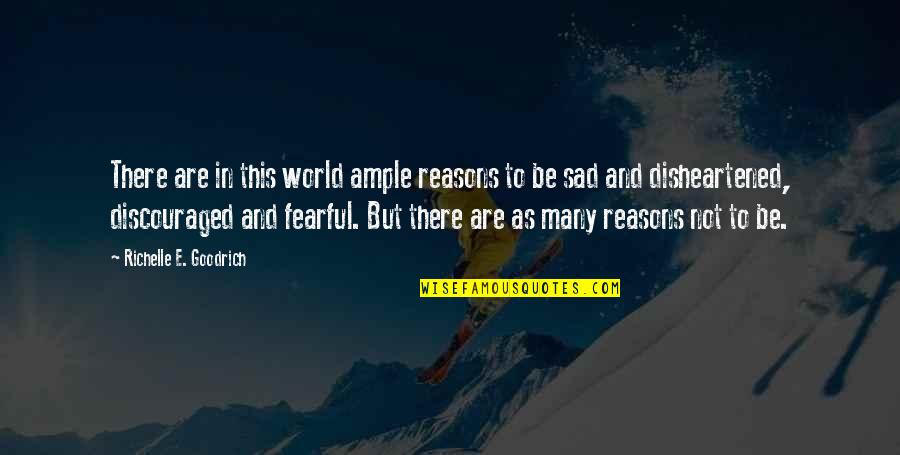 There are in this world ample reasons to be sad and disheartened, discouraged and fearful. But there are as many reasons not to be.
—
Richelle E. Goodrich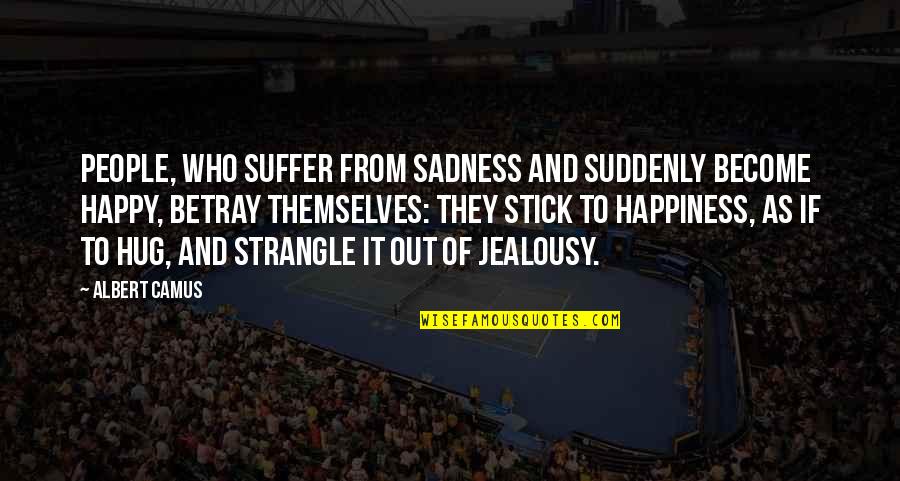 People, who suffer from sadness and suddenly become happy, betray themselves: they stick to happiness, as if to hug, and strangle it out of jealousy.
—
Albert Camus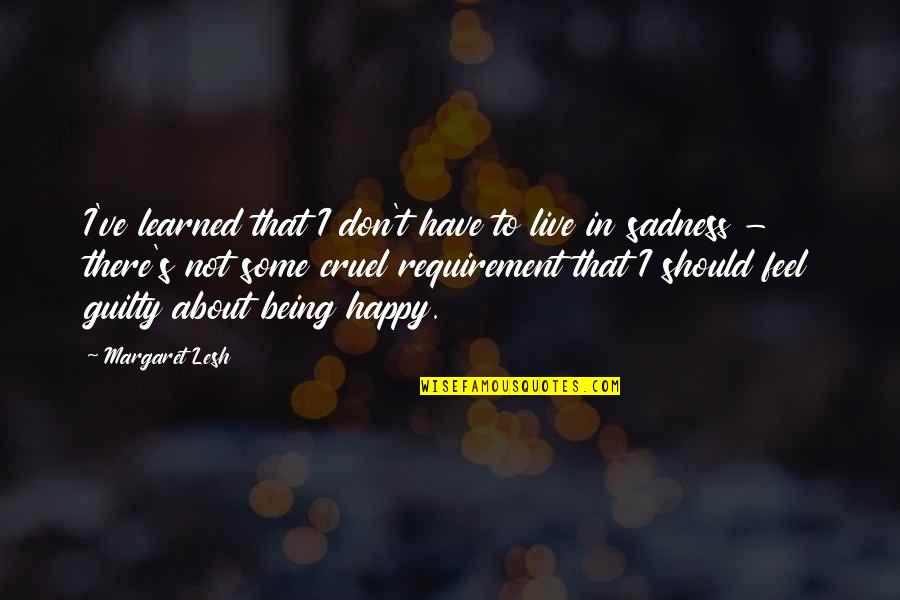 I've learned that I don't have to live in sadness - there's not some cruel requirement that I should feel guilty about being happy.
—
Margaret Lesh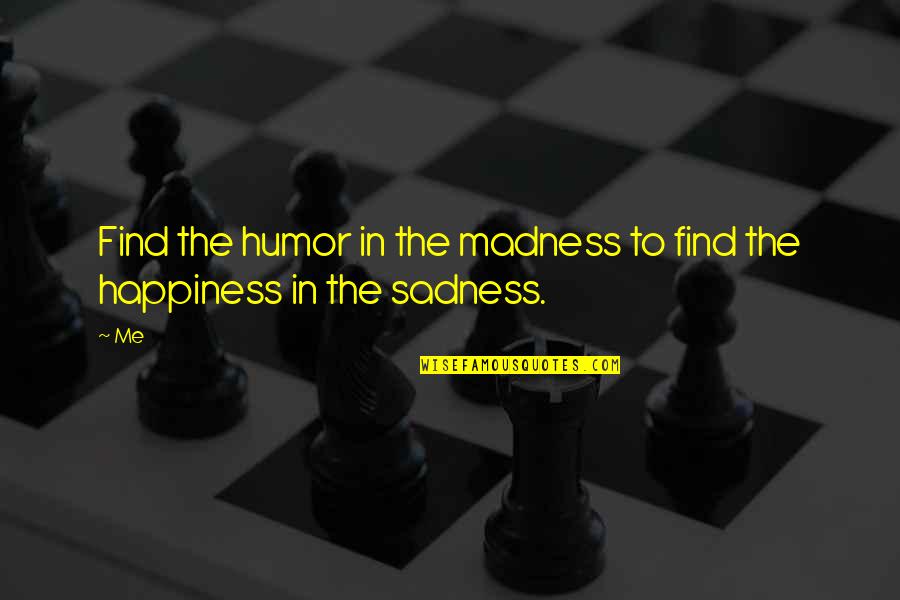 Find the humor in the madness to find the happiness in the sadness.
—
Me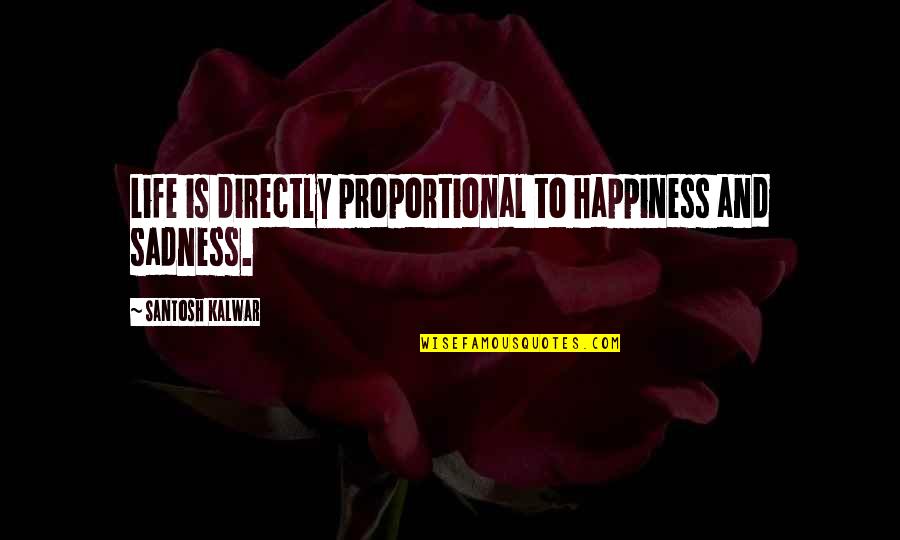 Life is directly proportional to happiness and sadness.
—
Santosh Kalwar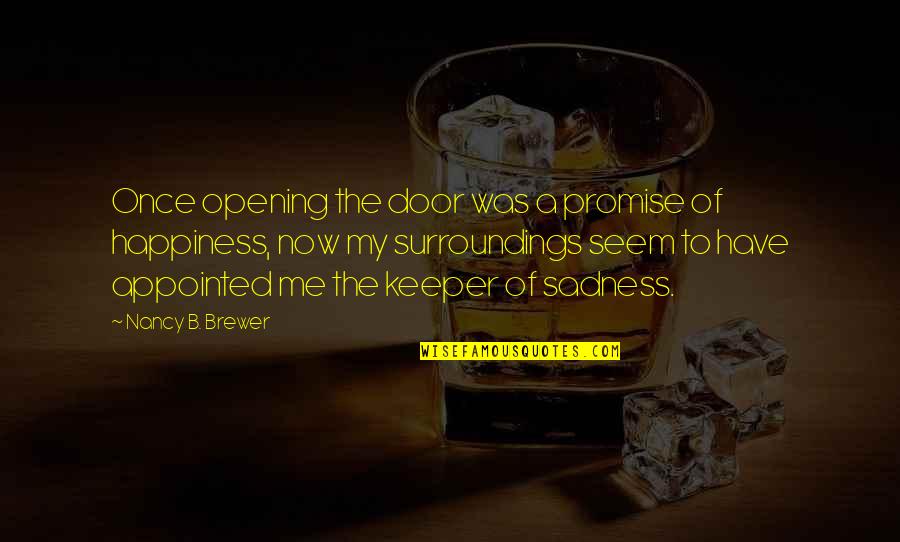 Once opening the door was a promise of happiness, now my surroundings seem to have appointed me the keeper of sadness.
—
Nancy B. Brewer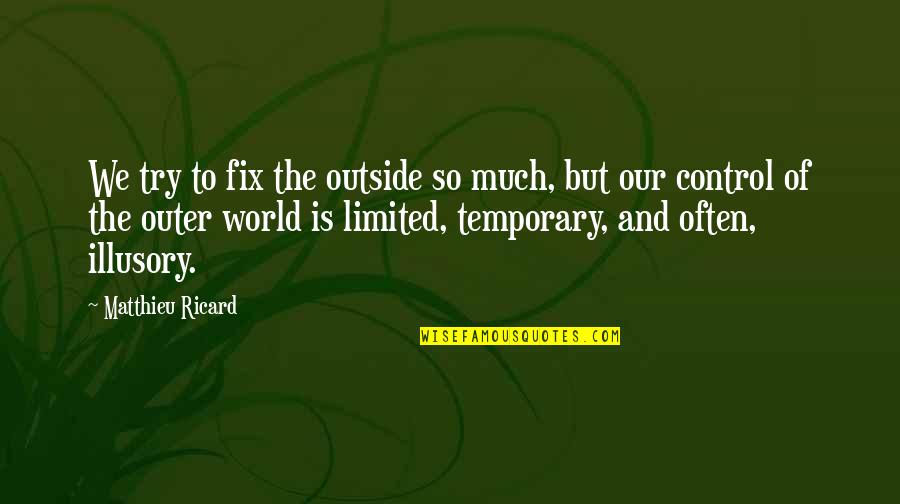 We try to fix the outside so much, but our control of the outer world is limited, temporary, and often, illusory. —
Matthieu Ricard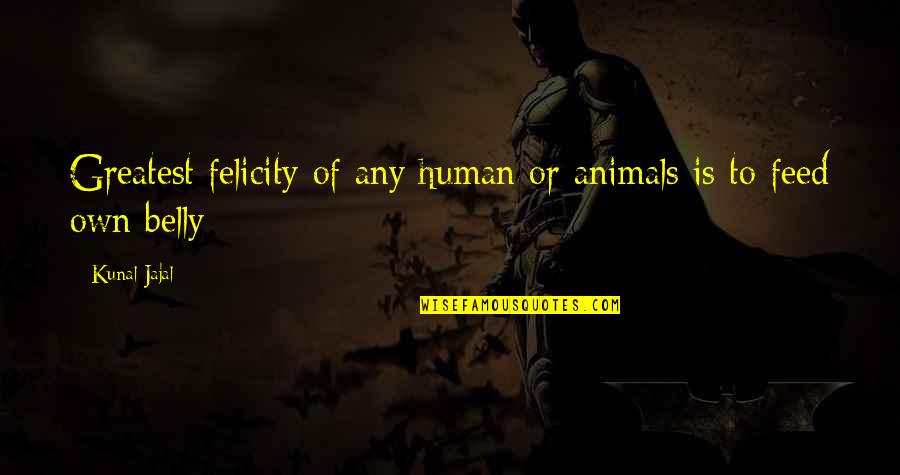 Greatest felicity of any human or animals is to feed own belly —
Kunal Jajal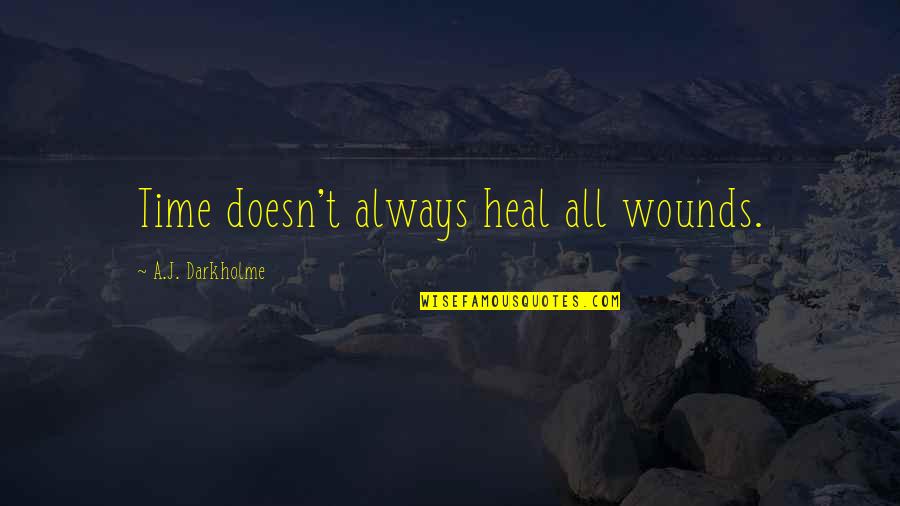 Time doesn't always heal all wounds. —
A.J. Darkholme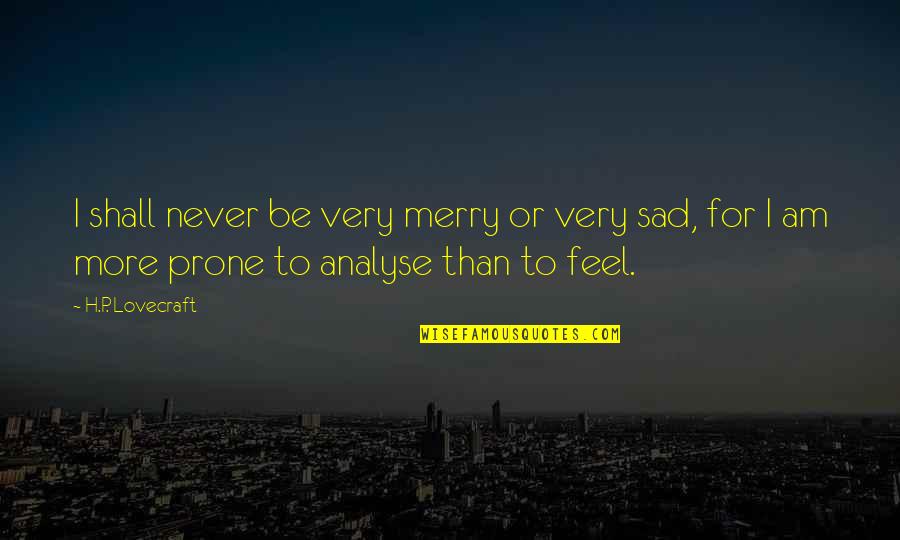 I shall never be very merry or very sad, for I am more prone to analyse than to feel. —
H.P. Lovecraft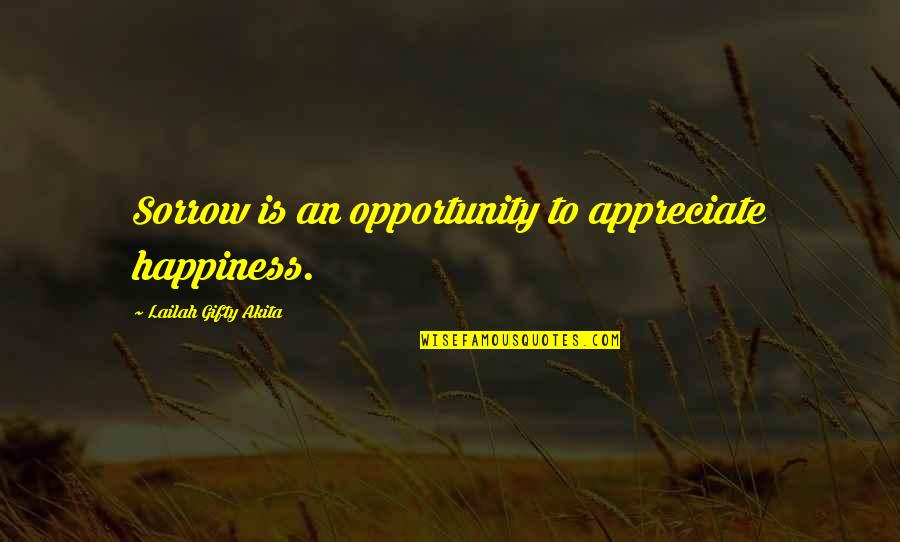 Sorrow is an opportunity to appreciate happiness. —
Lailah Gifty Akita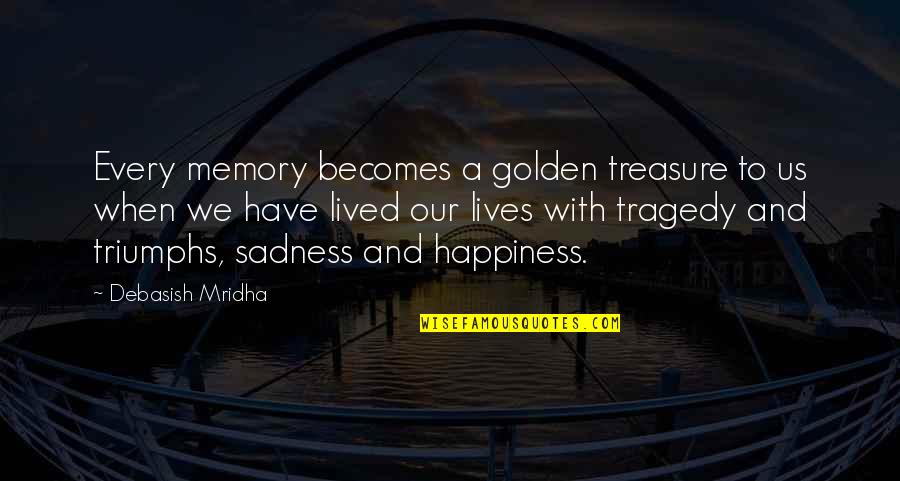 Every memory becomes a golden treasure to us when we have lived our lives with tragedy and triumphs, sadness and happiness. —
Debasish Mridha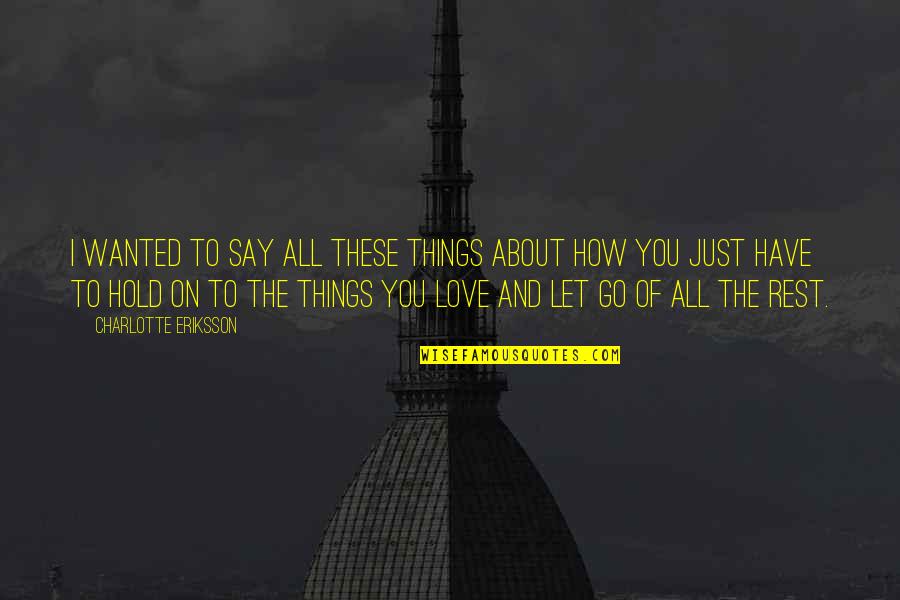 I wanted to say all these things about how you just have to hold on to the things you love and let go of all the rest. —
Charlotte Eriksson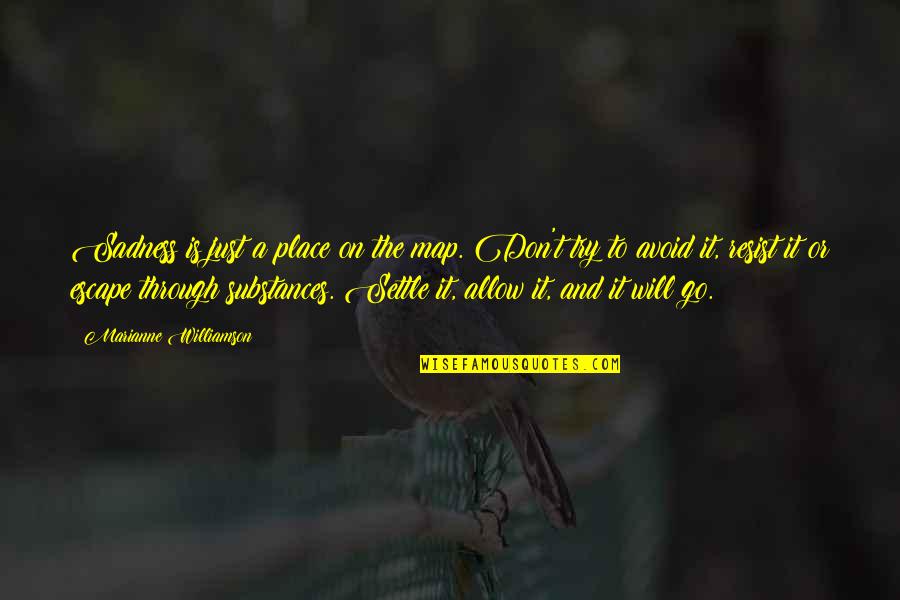 Sadness is just a place on the map. Don't try to avoid it, resist it or escape through substances. Settle it, allow it, and it will go. —
Marianne Williamson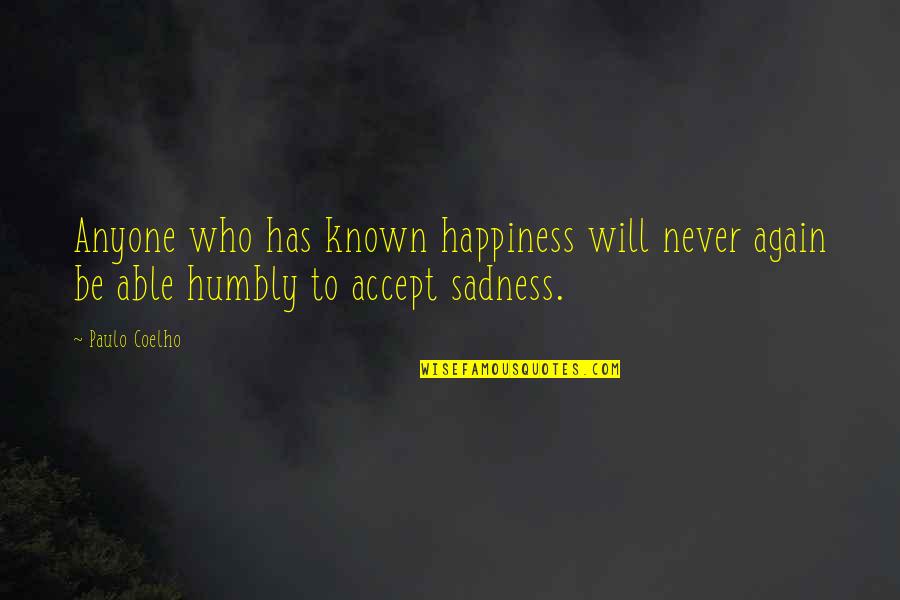 Anyone who has known happiness will never again be able humbly to accept sadness. —
Paulo Coelho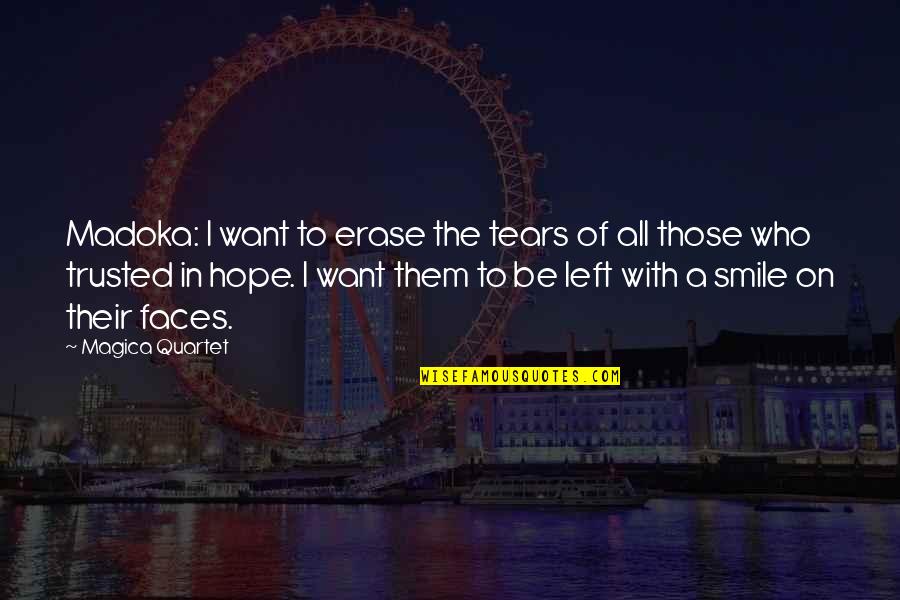 Madoka: I want to erase the tears of all those who trusted in hope. I want them to be left with a smile on their faces. —
Magica Quartet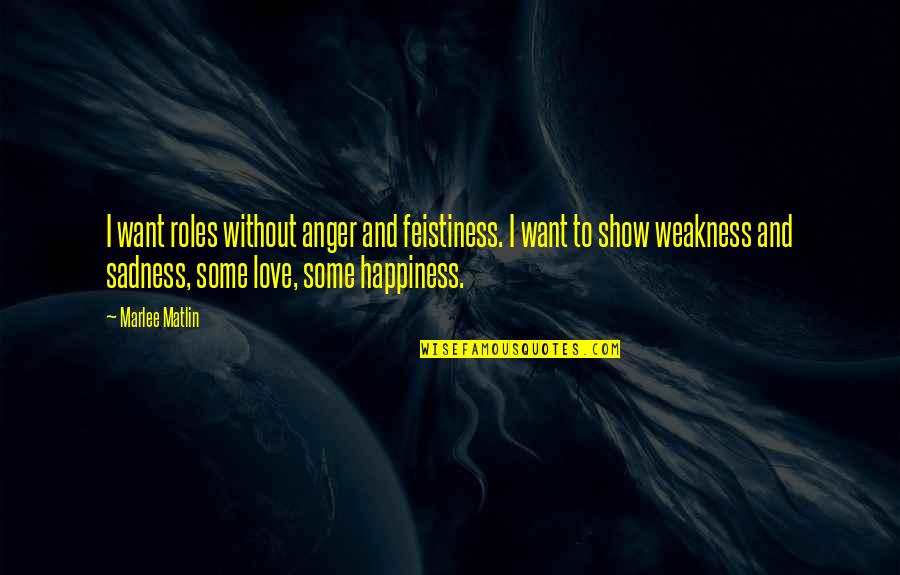 I want roles without anger and feistiness. I want to show weakness and sadness, some love, some happiness. —
Marlee Matlin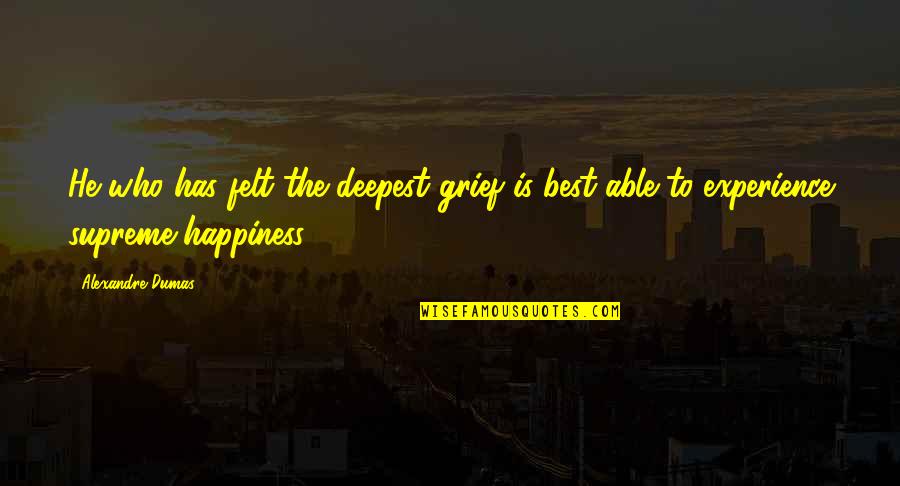 He who has felt the deepest grief is best able to experience supreme happiness. —
Alexandre Dumas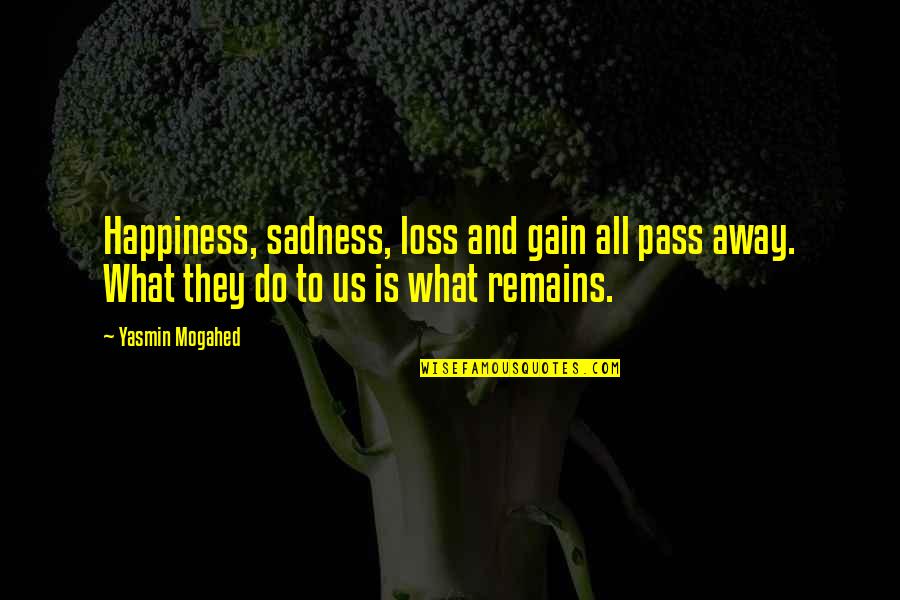 Happiness, sadness, loss and gain all pass away. What they do to us is what remains. —
Yasmin Mogahed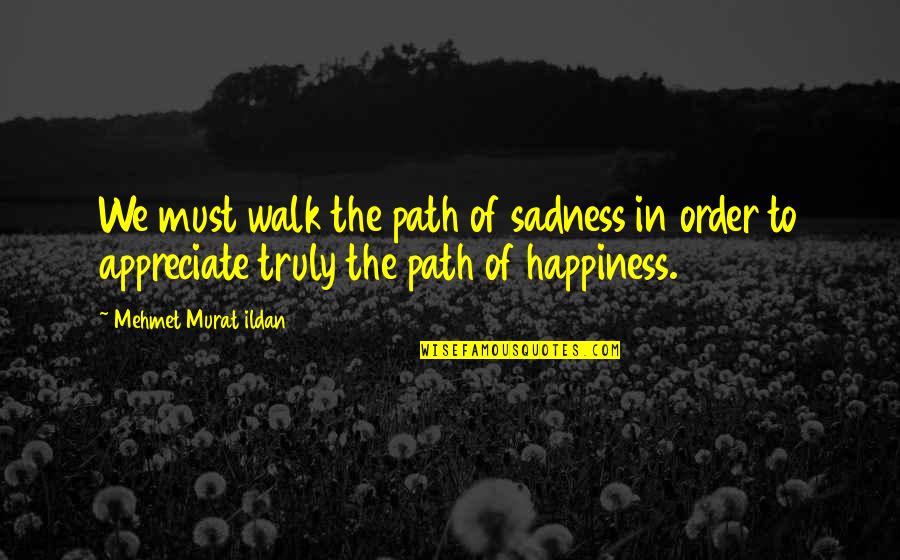 We must walk the path of sadness in order to appreciate truly the path of happiness. —
Mehmet Murat Ildan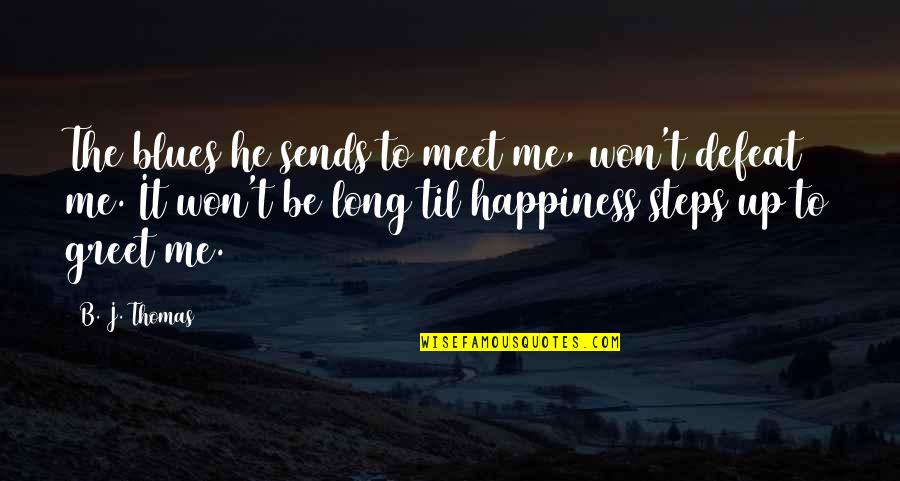 The blues he sends to meet me, won't defeat me. It won't be long til happiness steps up to greet me. —
B. J. Thomas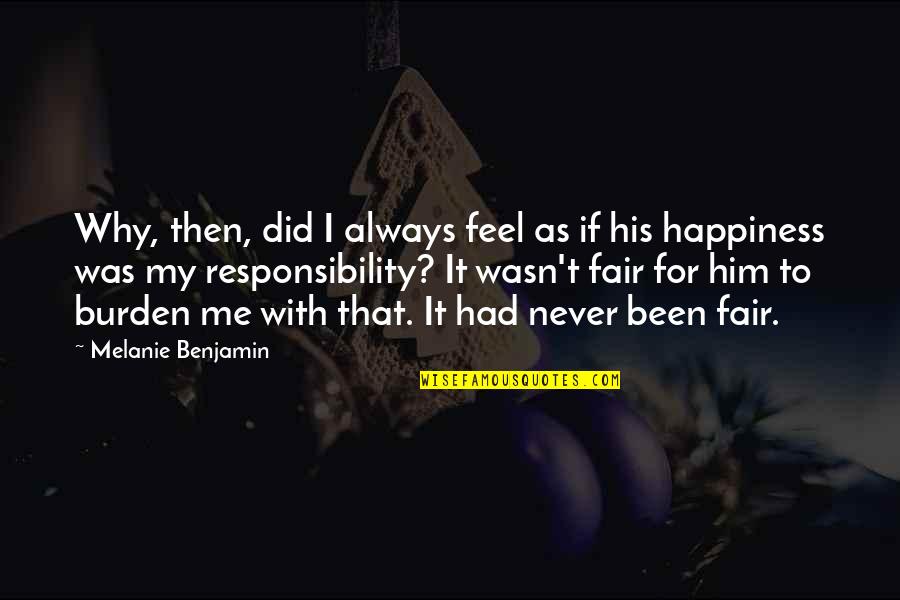 Why, then, did I always feel as if his happiness was my responsibility? It wasn't fair for him to burden me with that. It had never been fair. —
Melanie Benjamin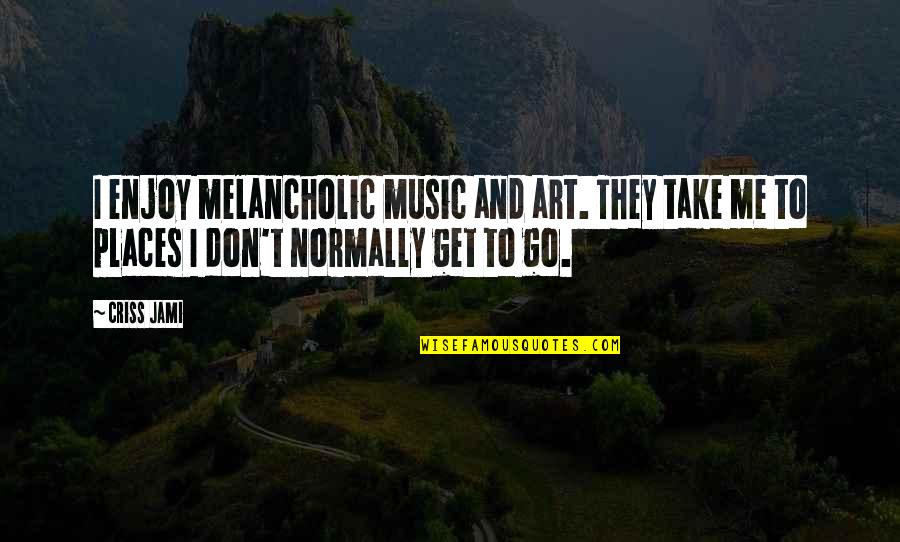 I enjoy melancholic music and art. They take me to places I don't normally get to go. —
Criss Jami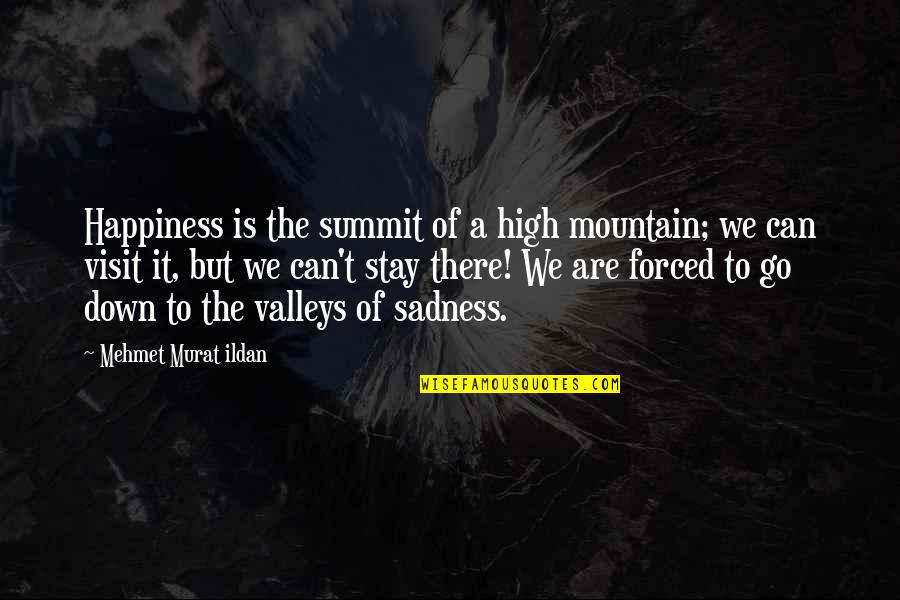 Happiness is the summit of a high mountain; we can visit it, but we can't stay there! We are forced to go down to the valleys of sadness. —
Mehmet Murat Ildan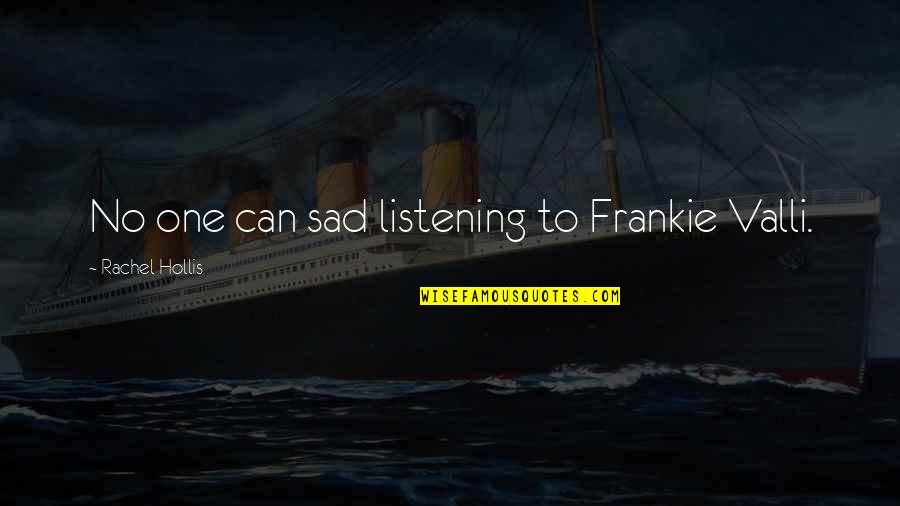 No one can sad listening to Frankie Valli. —
Rachel Hollis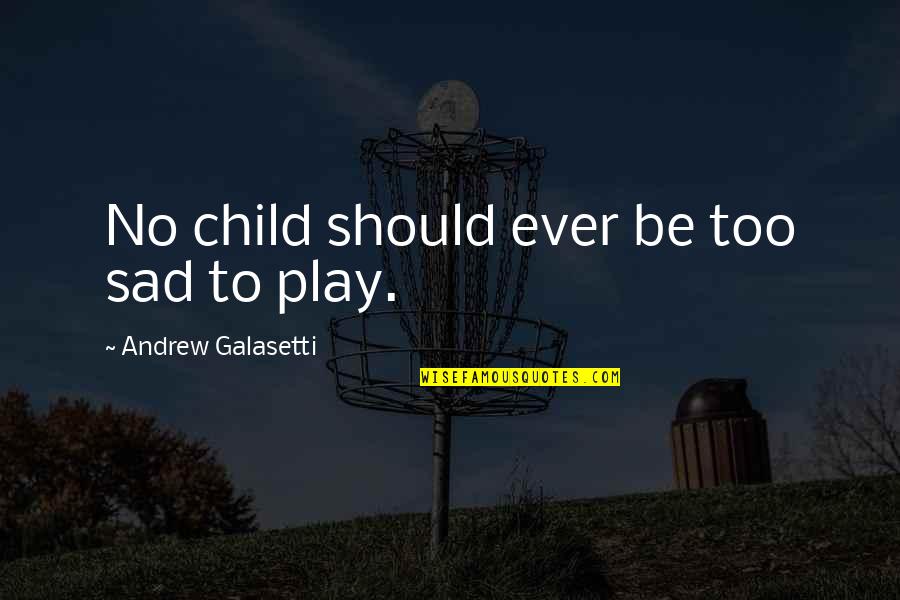 No child should ever be too sad to play. —
Andrew Galasetti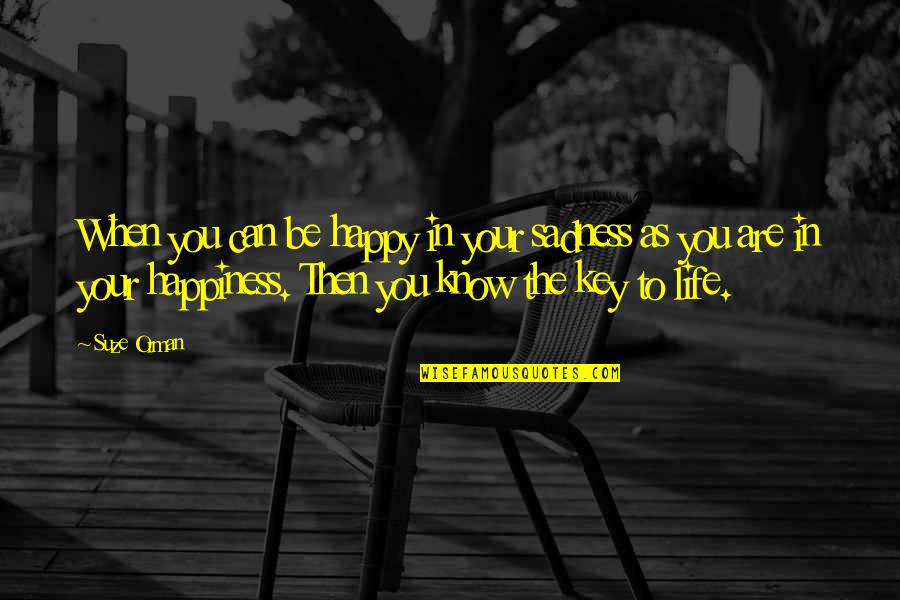 When you can be happy in your sadness as you are in your happiness. Then you know the key to life. —
Suze Orman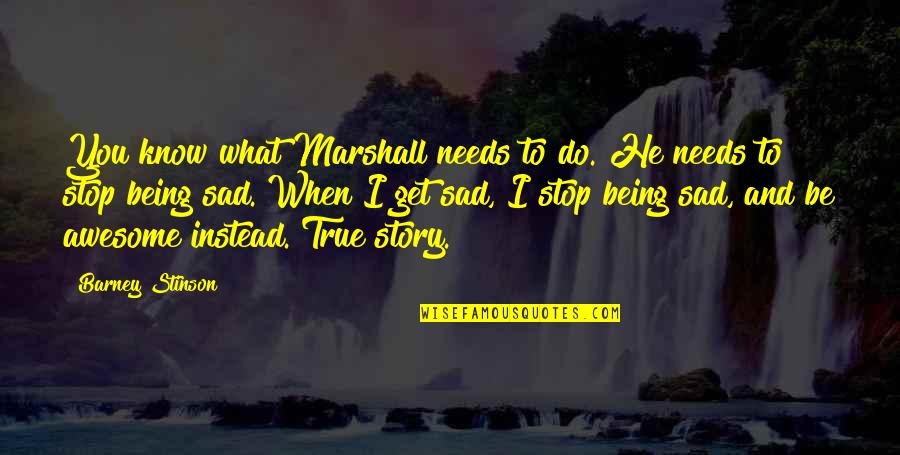 You know what Marshall needs to do. He needs to stop being sad. When I get sad, I stop being sad, and be awesome instead. True story. —
Barney Stinson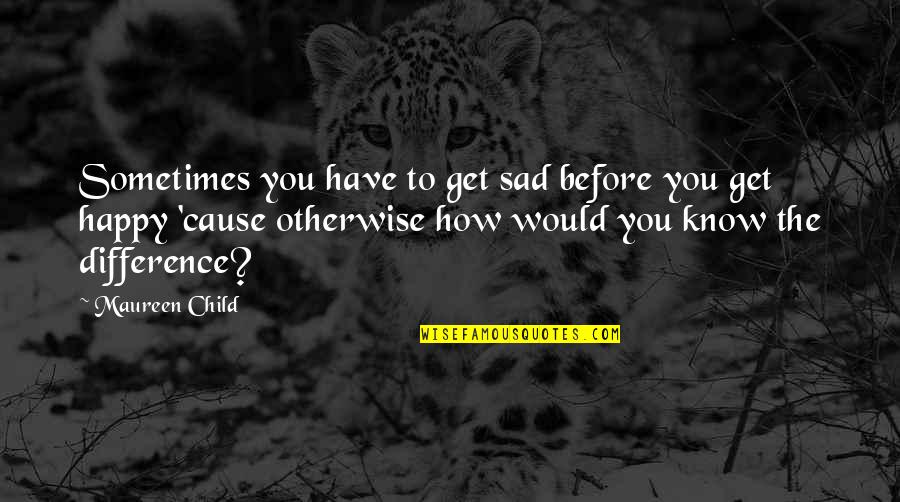 Sometimes you have to get sad before you get happy 'cause otherwise how would you know the difference? —
Maureen Child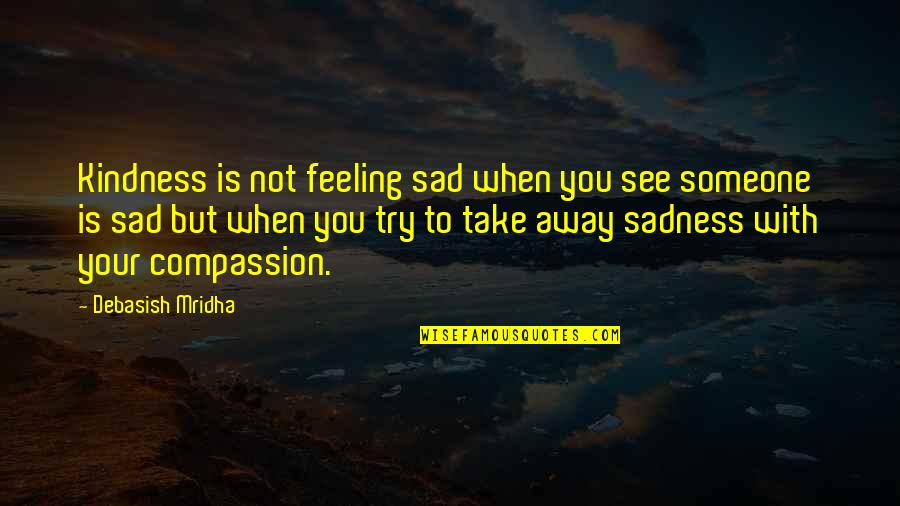 Kindness is not feeling sad when you see someone is sad but when you try to take away sadness with your compassion. —
Debasish Mridha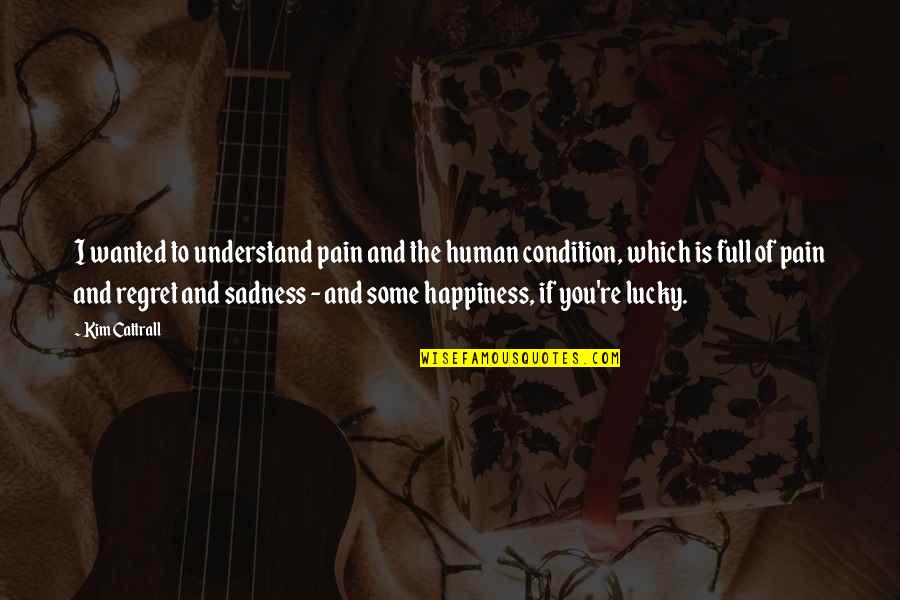 I wanted to understand pain and the human condition, which is full of pain and regret and sadness - and some happiness, if you're lucky. —
Kim Cattrall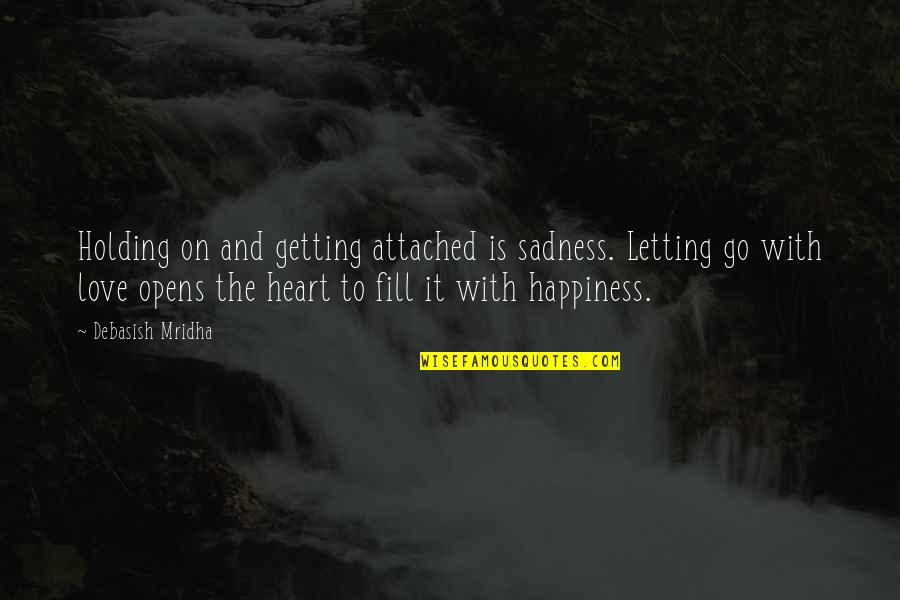 Holding on and getting attached is sadness. Letting go with love opens the heart to fill it with happiness. —
Debasish Mridha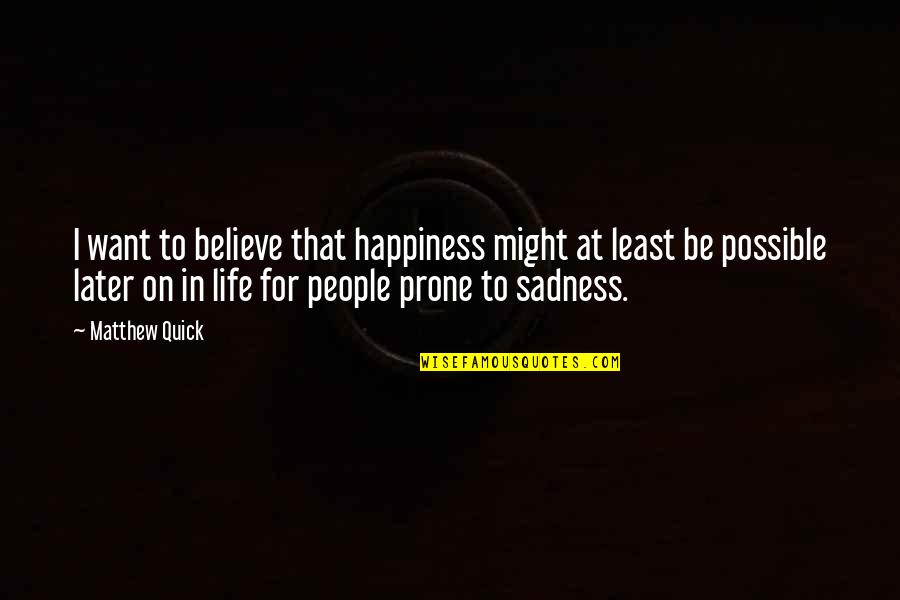 I want to believe that happiness might at least be possible later on in life for people prone to sadness. —
Matthew Quick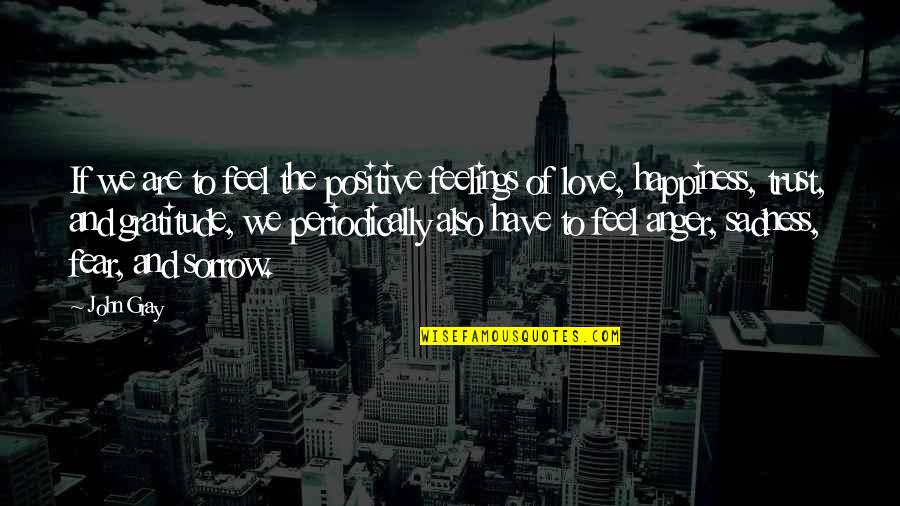 If we are to feel the positive feelings of love, happiness, trust, and gratitude, we periodically also have to feel anger, sadness, fear, and sorrow. —
John Gray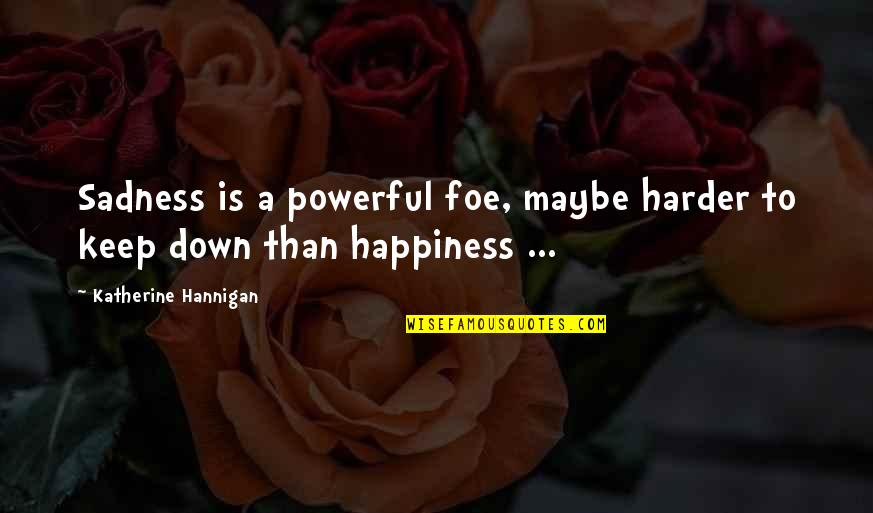 Sadness is a powerful foe, maybe harder to keep down than happiness ... —
Katherine Hannigan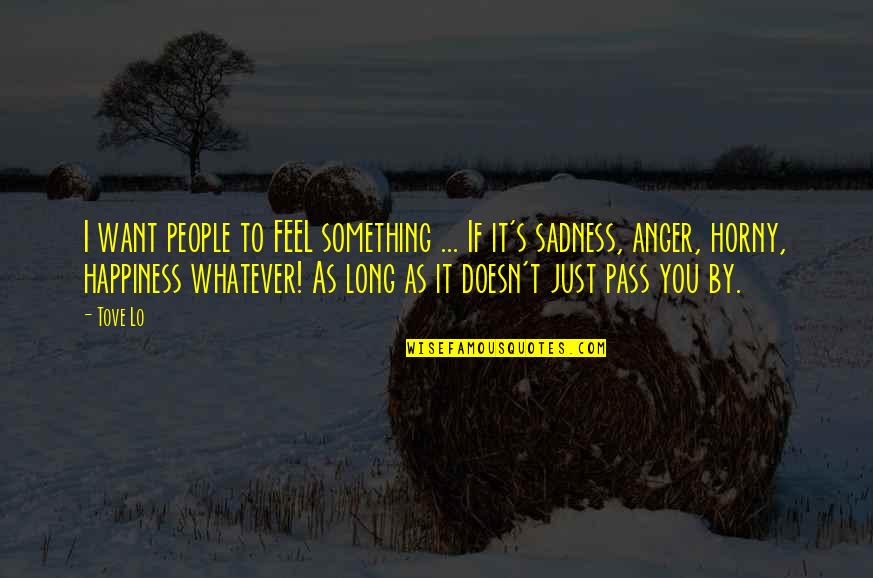 I want people to FEEL something ... If it's sadness, anger, horny, happiness whatever! As long as it doesn't just pass you by. —
Tove Lo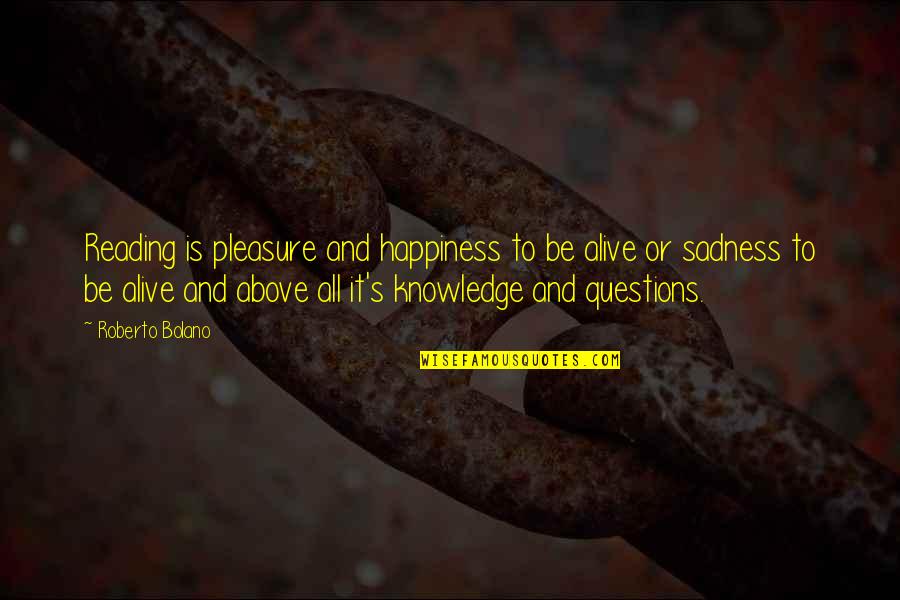 Reading is pleasure and happiness to be alive or sadness to be alive and above all it's knowledge and questions. —
Roberto Bolano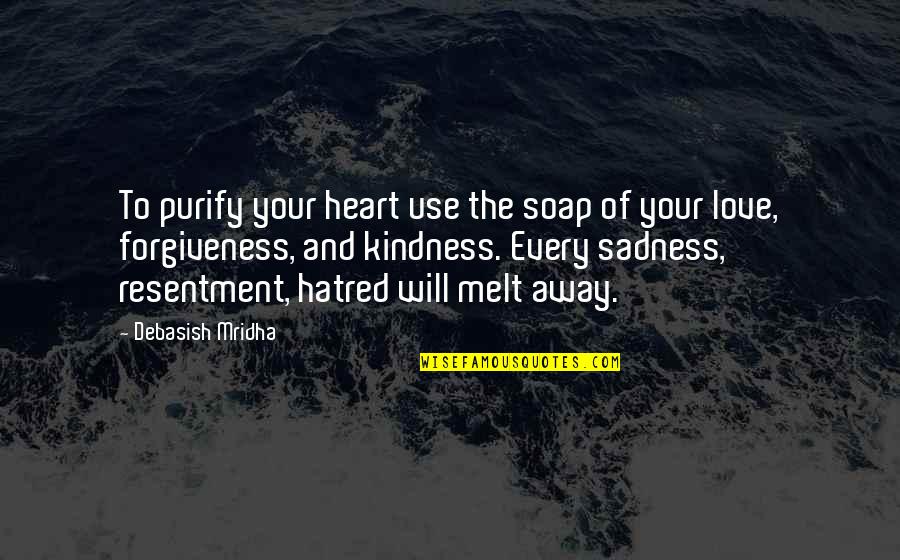 To purify your heart use the soap of your love, forgiveness, and kindness. Every sadness, resentment, hatred will melt away. —
Debasish Mridha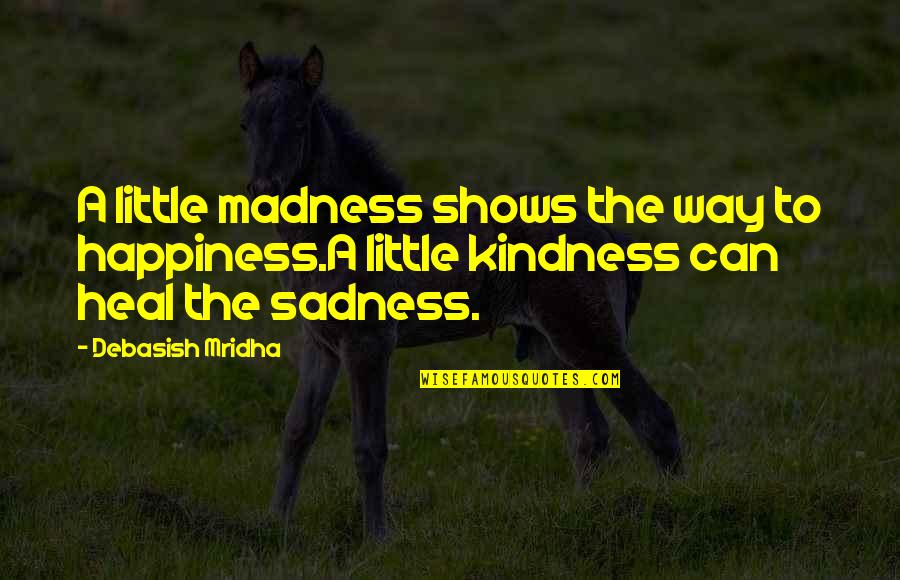 A little madness shows the way to happiness.
A little kindness can heal the sadness. —
Debasish Mridha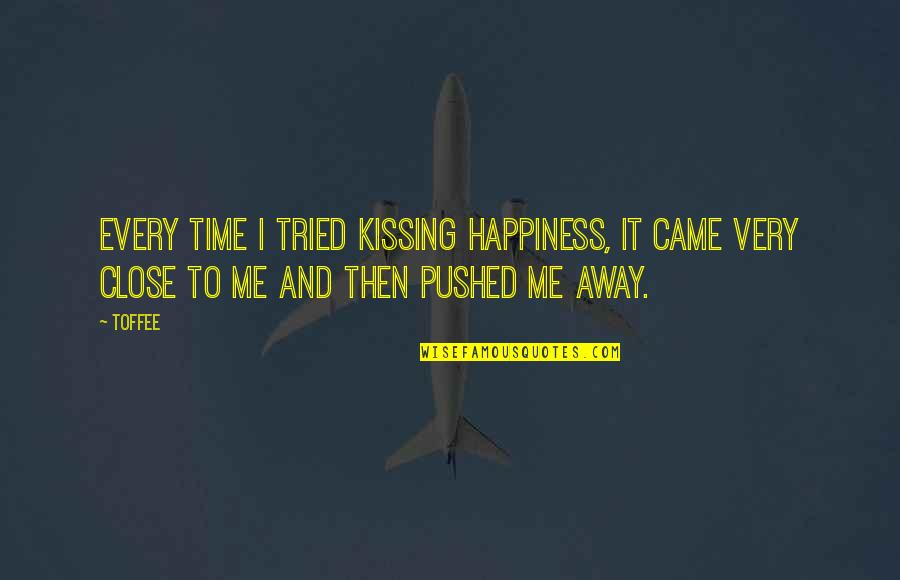 Every time I tried kissing happiness, it came very close to me and then pushed me away. —
Toffee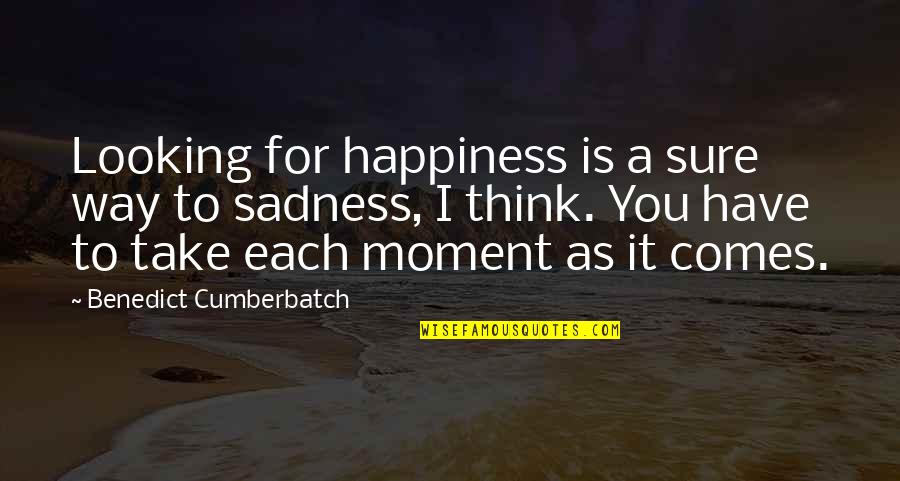 Looking for happiness is a sure way to sadness, I think. You have to take each moment as it comes. —
Benedict Cumberbatch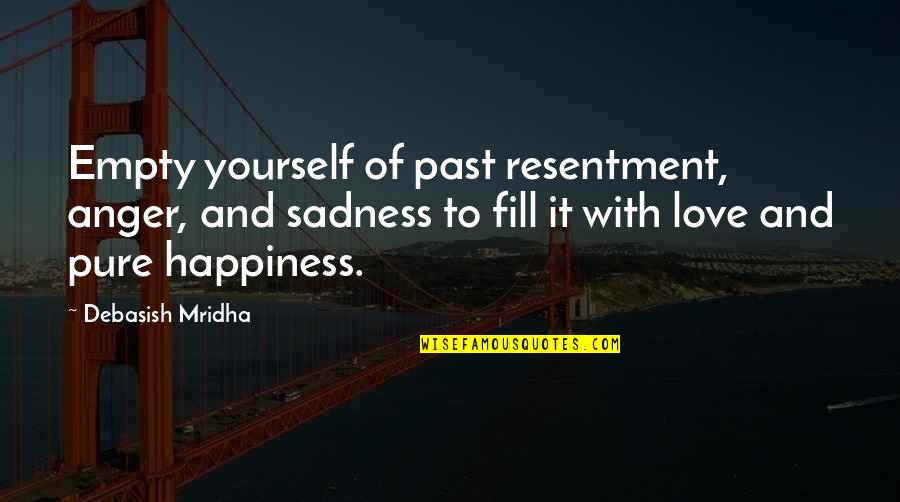 Empty yourself of past resentment, anger, and sadness to fill it with love and pure happiness. —
Debasish Mridha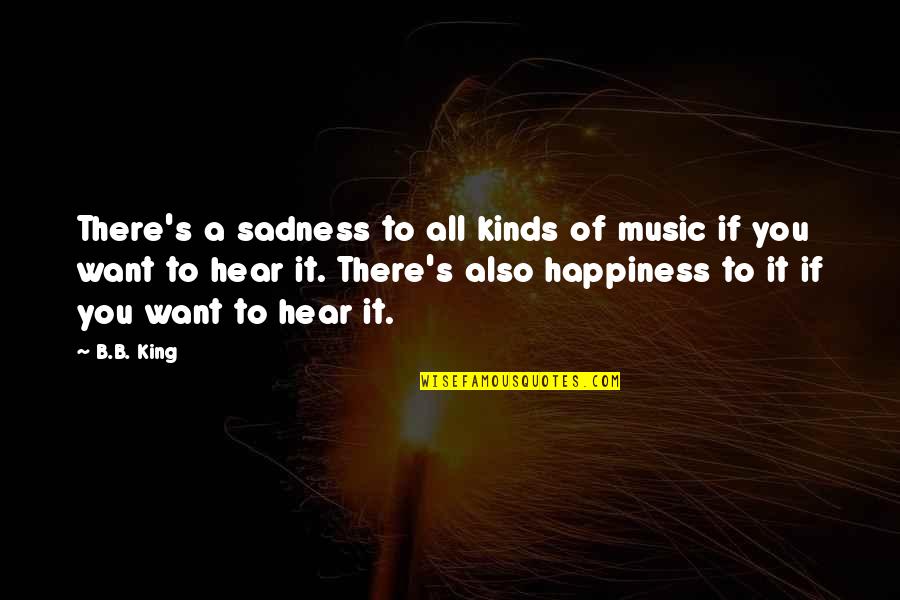 There's a sadness to all kinds of music if you want to hear it. There's also happiness to it if you want to hear it. —
B.B. King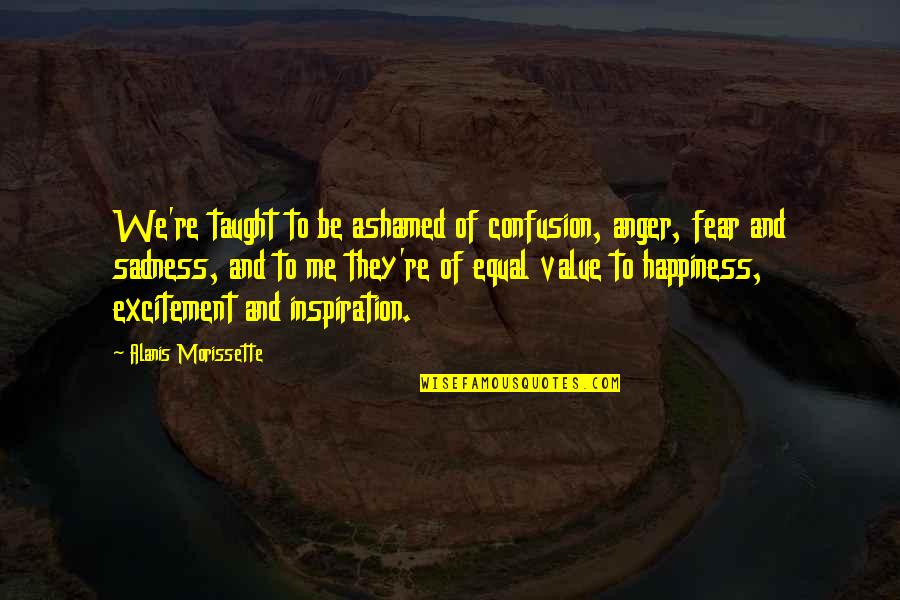 We're taught to be ashamed of confusion, anger, fear and sadness, and to me they're of equal value to happiness, excitement and inspiration. —
Alanis Morissette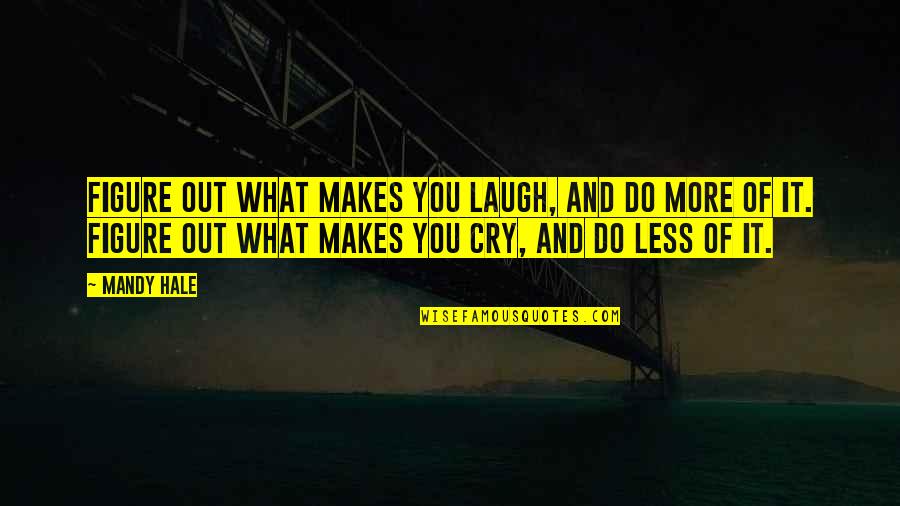 Figure out what makes you laugh, and do more of it. Figure out what makes you cry, and do less of it. —
Mandy Hale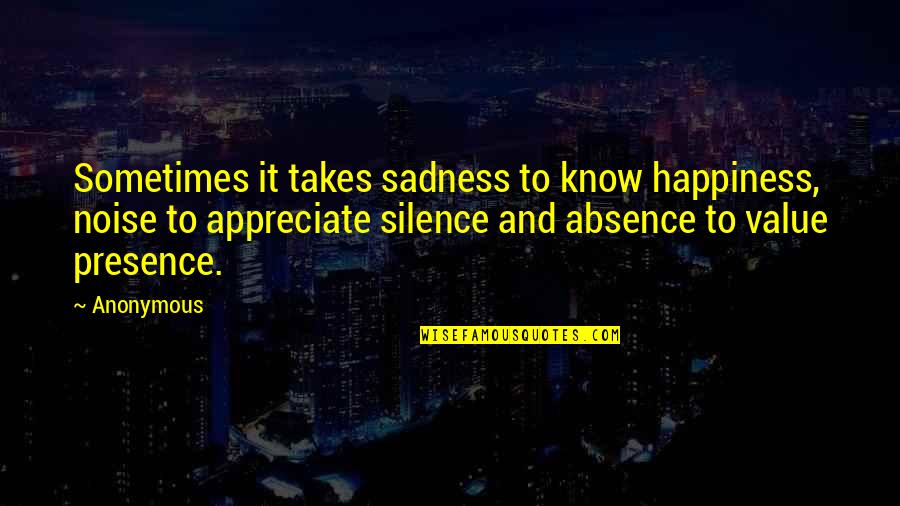 Sometimes it takes sadness to know happiness, noise to appreciate silence and absence to value presence. —
Anonymous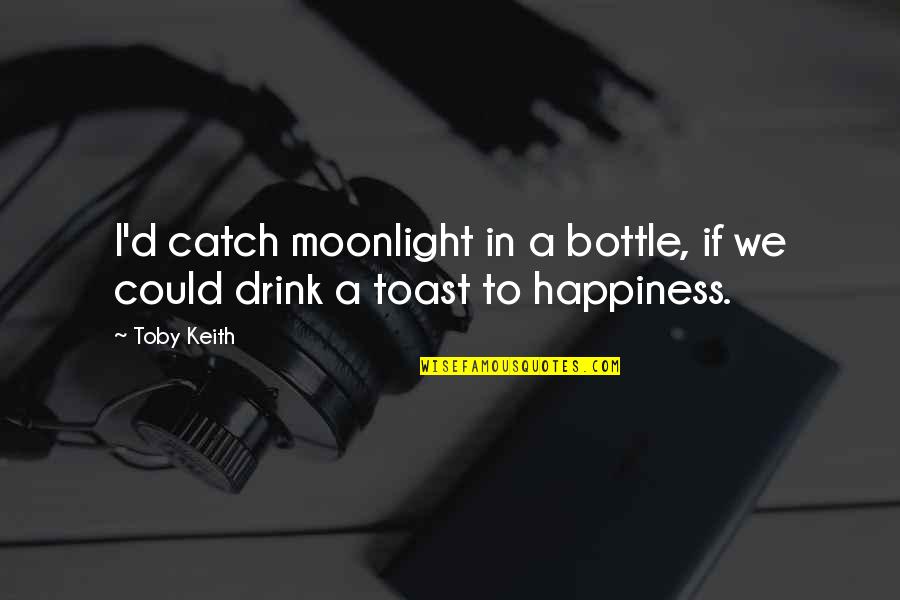 I'd catch moonlight in a bottle, if we could drink a toast to happiness. —
Toby Keith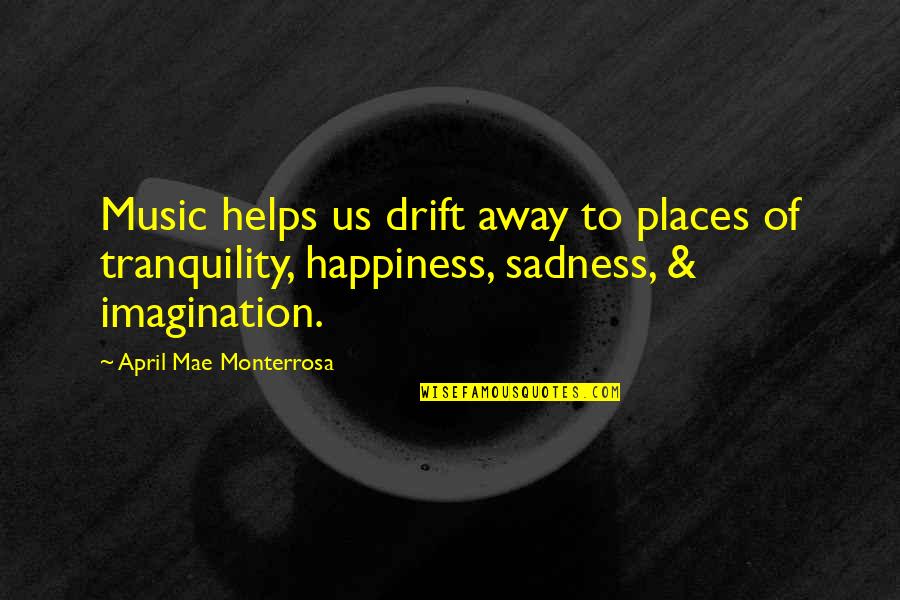 Music helps us drift away to places of tranquility, happiness, sadness, & imagination. —
April Mae Monterrosa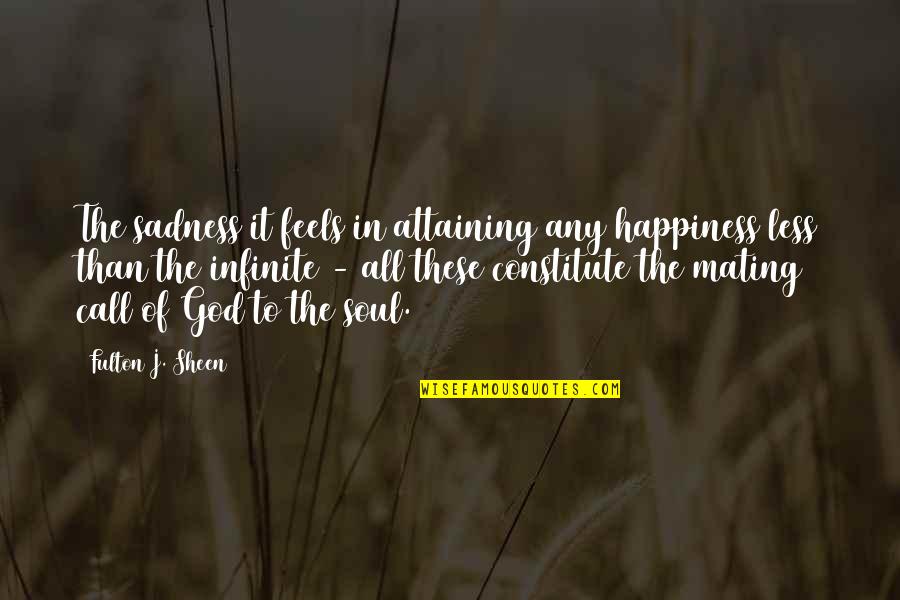 The sadness it feels in attaining any happiness less than the infinite - all these constitute the mating call of God to the soul. —
Fulton J. Sheen