Happiness And Friendship Quotes
Collection of top 38 famous quotes about Happiness And Friendship
Happiness And Friendship Quotes & Sayings
Happy to read and share the best inspirational Happiness And Friendship quotes, sayings and quotations on Wise Famous Quotes.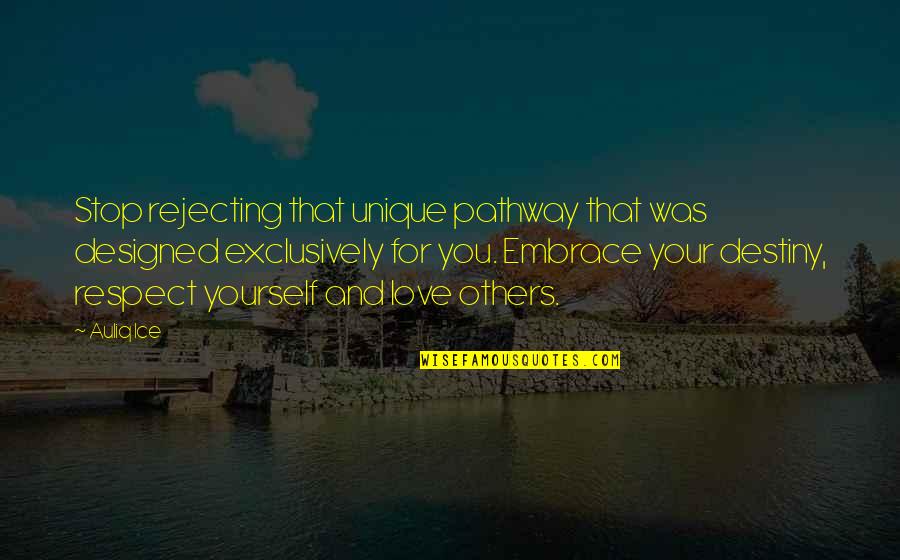 Stop rejecting that unique pathway that was designed exclusively for you. Embrace your destiny, respect yourself and love others.
—
Auliq Ice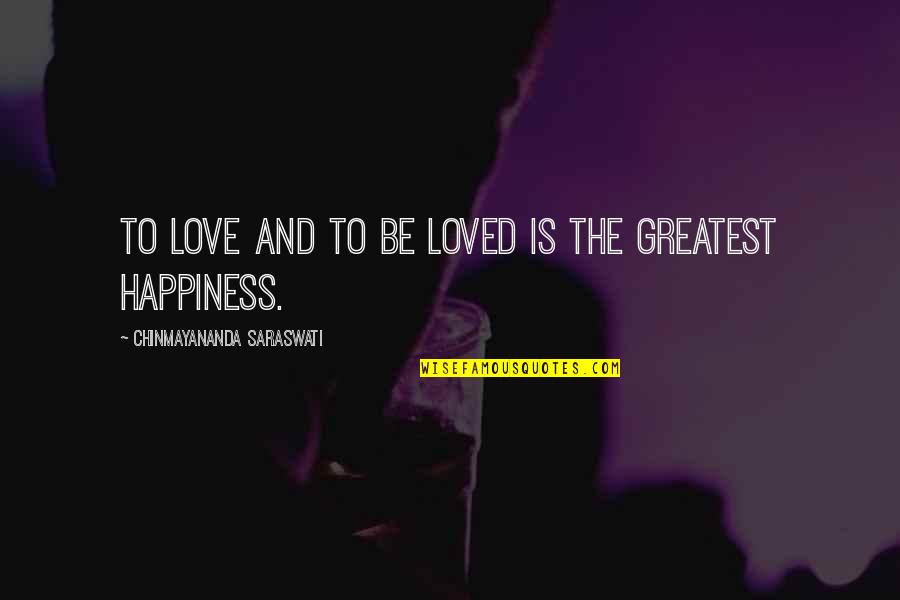 To love and to be loved is the greatest happiness.
—
Chinmayananda Saraswati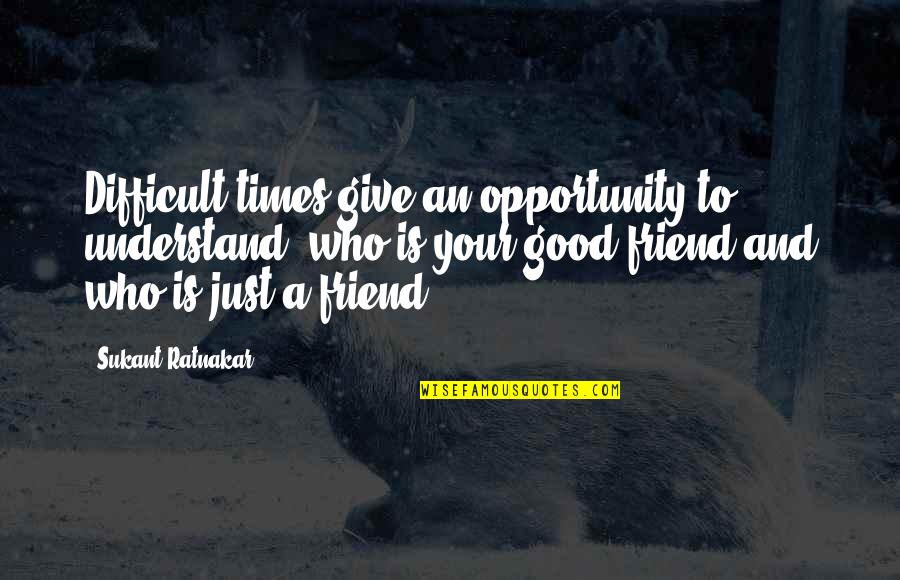 Difficult times give an opportunity to understand, who is your good friend and who is just a friend.
—
Sukant Ratnakar
True happiness
Consists not in the multitude of friends,
But in the worth and choice. —
Ben Jonson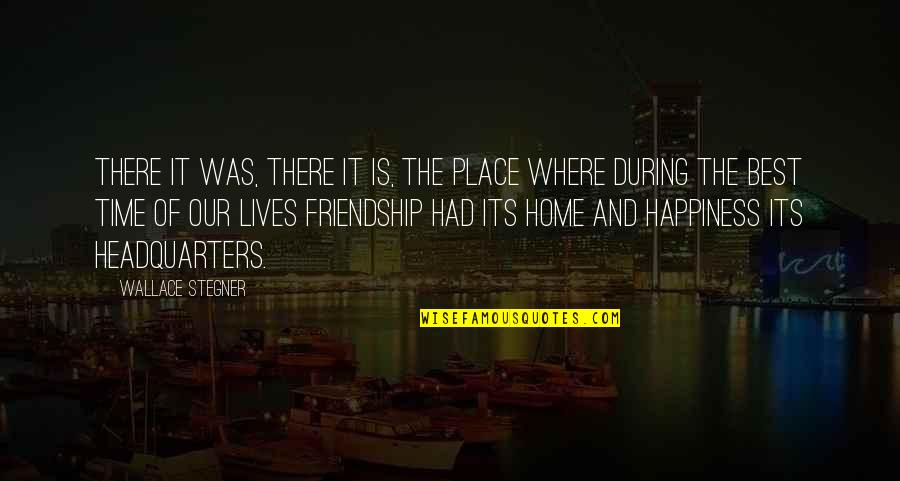 There it was, there it is, the place where during the best time of our lives friendship had its home and happiness its headquarters. —
Wallace Stegner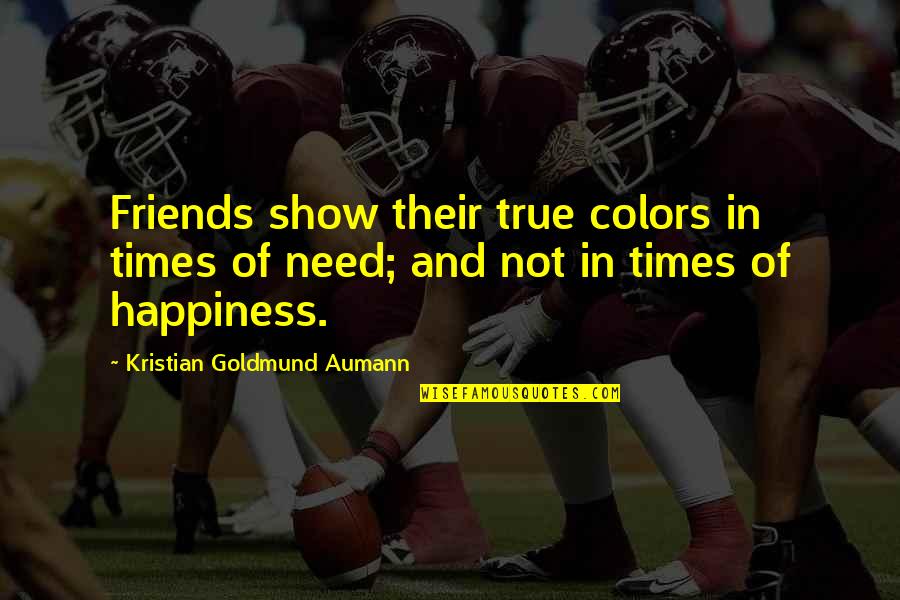 Friends show their true colors in times of need; and not in times of happiness. —
Kristian Goldmund Aumann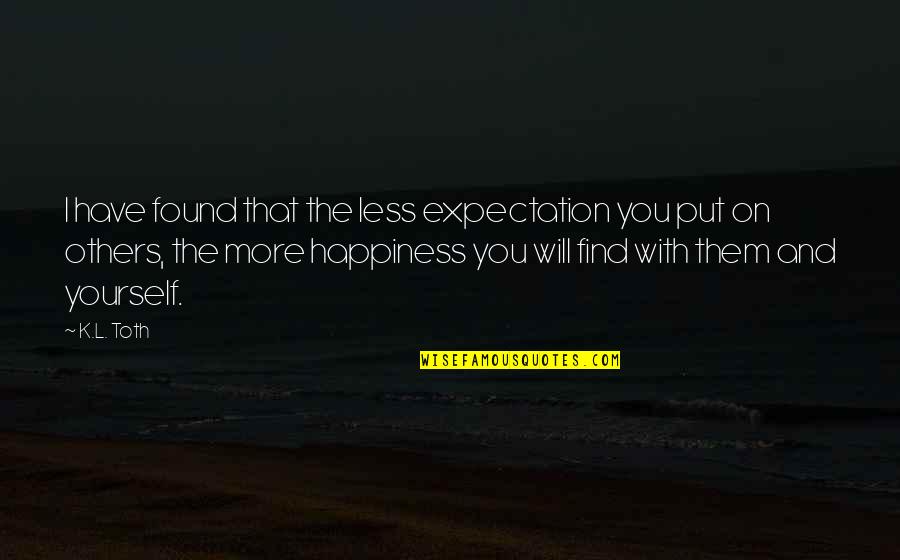 I have found that the less expectation you put on others, the more happiness you will find with them and yourself. —
K.L. Toth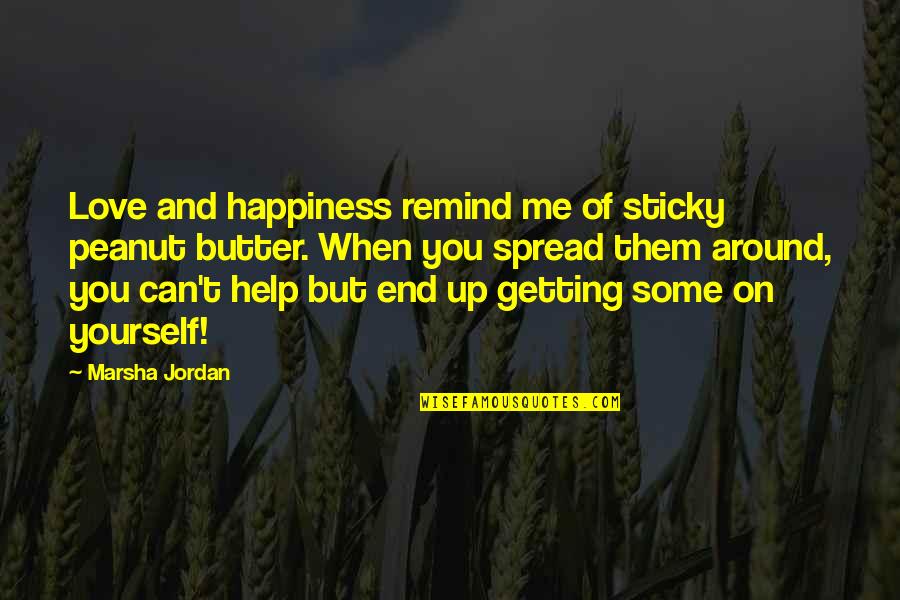 Love and happiness remind me of sticky peanut butter. When you spread them around, you can't help but end up getting some on yourself! —
Marsha Jordan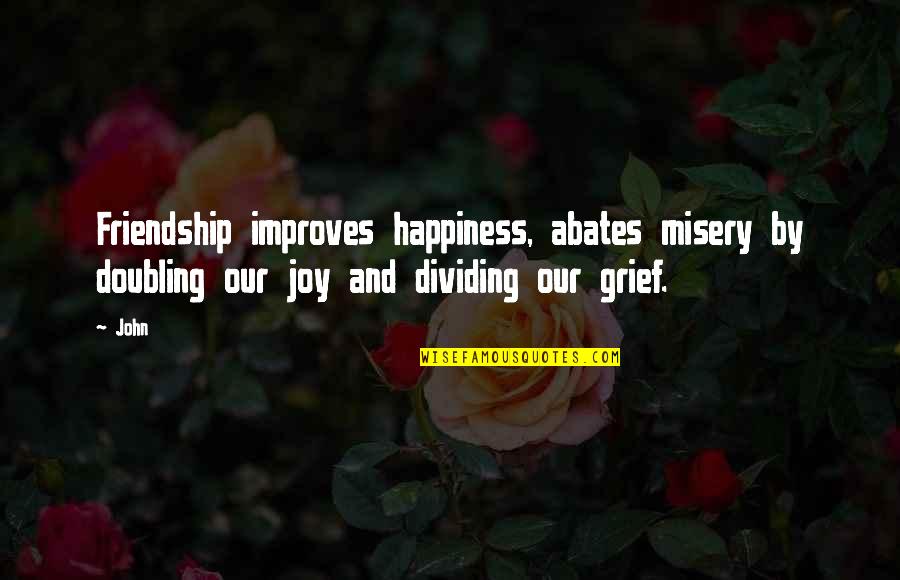 Friendship improves happiness, abates misery by doubling our joy and dividing our grief. —
John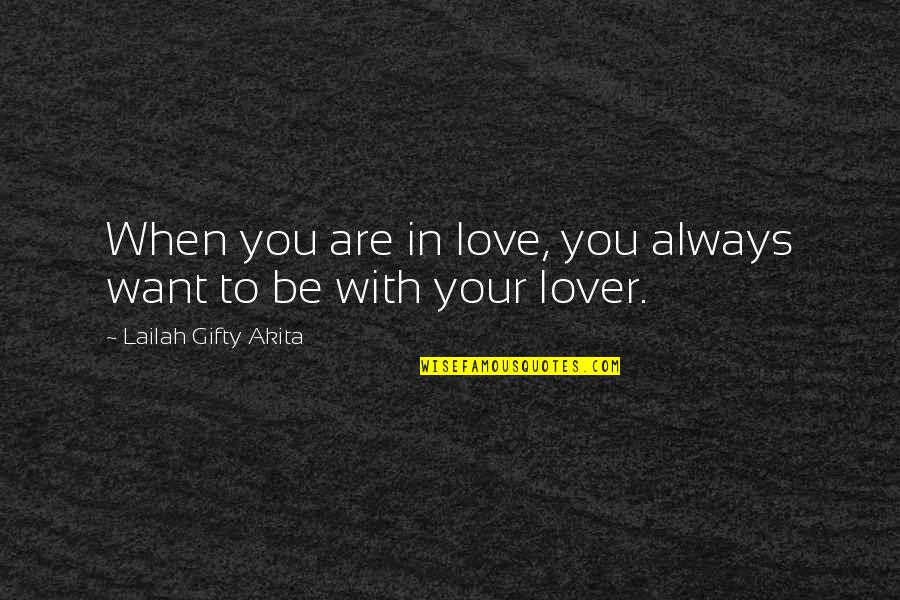 When you are in love, you always want to be with your lover. —
Lailah Gifty Akita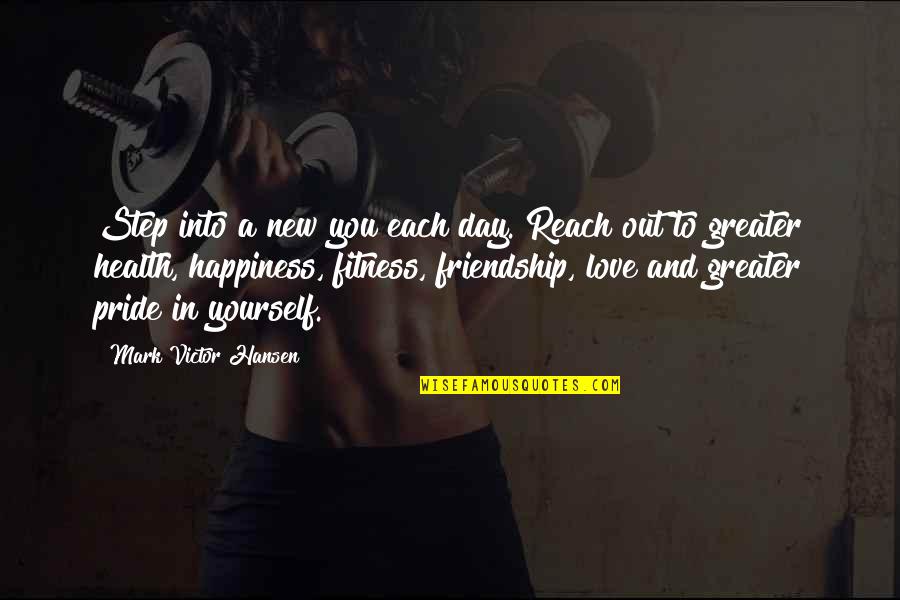 Step into a new you each day. Reach out to greater health, happiness, fitness, friendship, love and greater pride in yourself. —
Mark Victor Hansen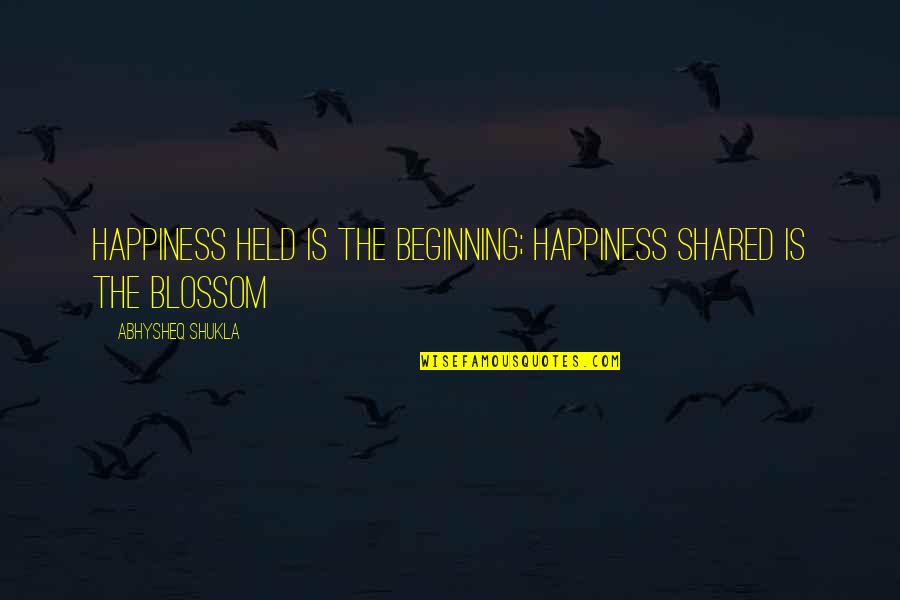 Happiness held is the beginning; happiness shared is the blossom —
Abhysheq Shukla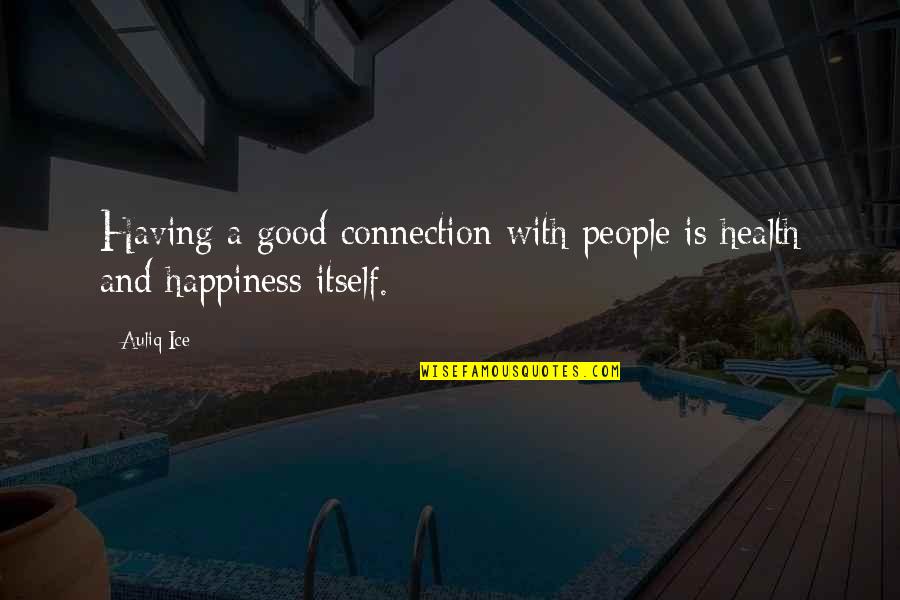 Having a good connection with people is health and happiness itself. —
Auliq Ice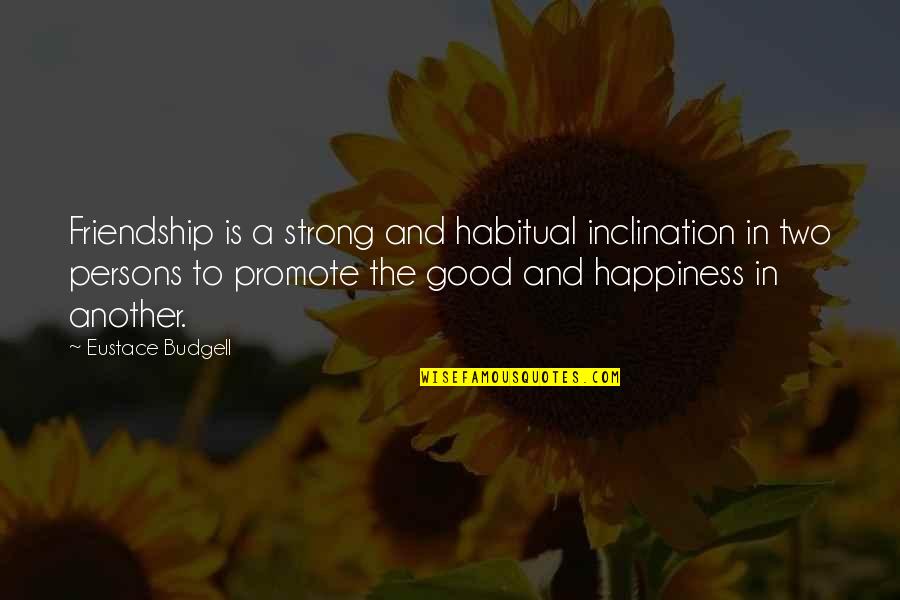 Friendship is a strong and habitual inclination in two persons to promote the good and happiness in another. —
Eustace Budgell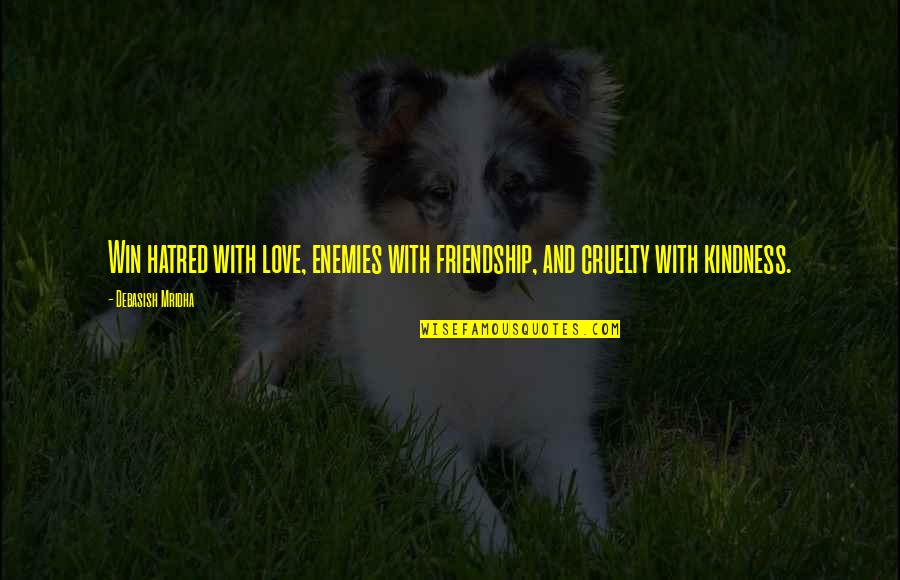 Win hatred with love, enemies with friendship, and cruelty with kindness. —
Debasish Mridha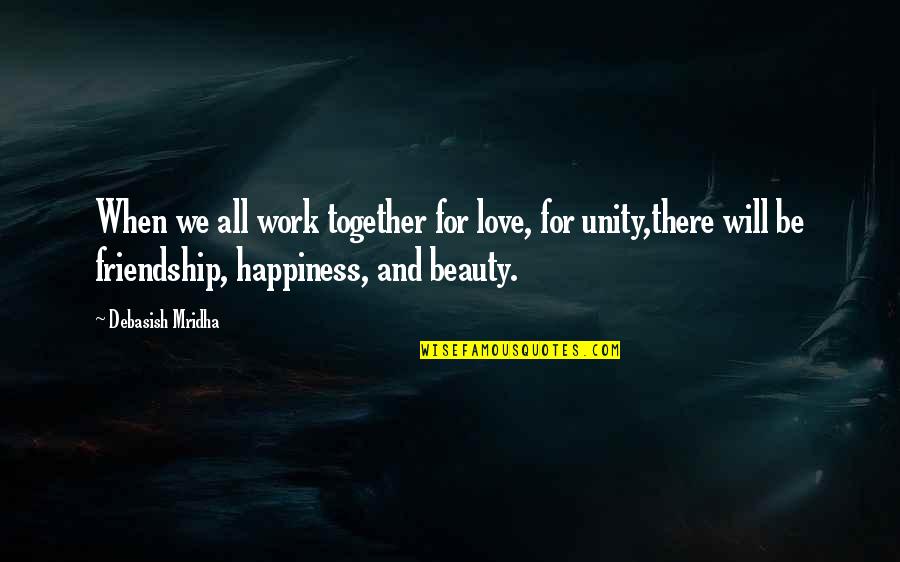 When we all work together for love, for unity,
there will be friendship, happiness, and beauty. —
Debasish Mridha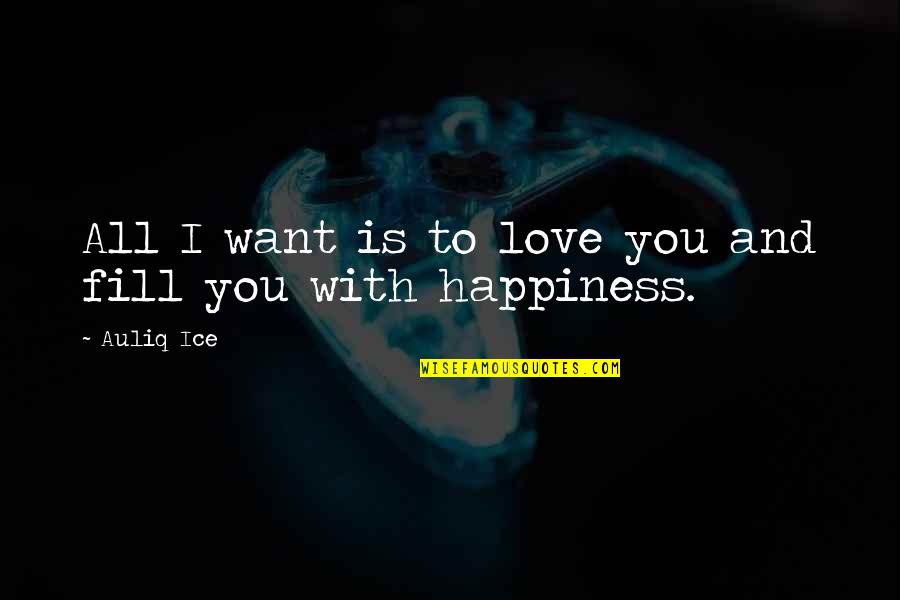 All I want is to love you and fill you with happiness. —
Auliq Ice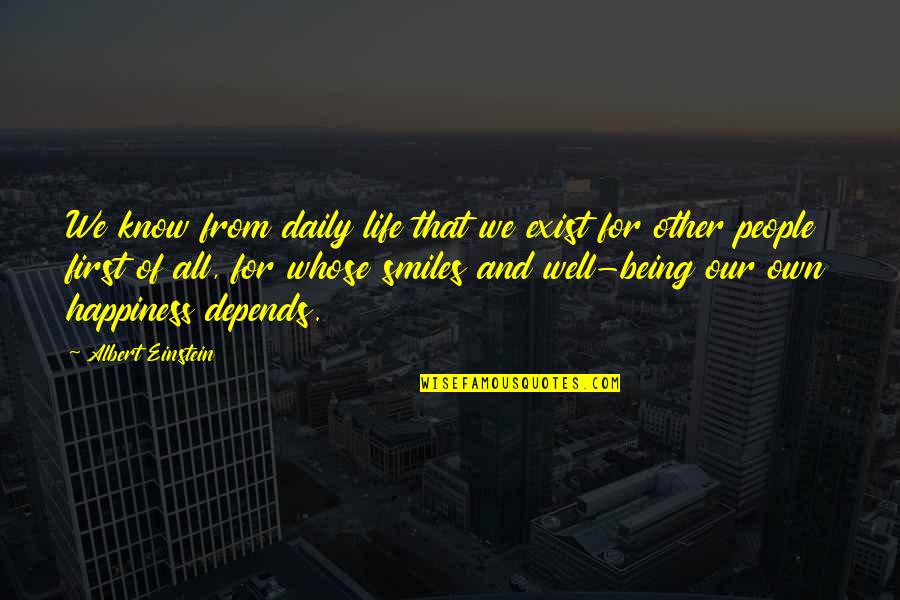 We know from daily life that we exist for other people first of all, for whose smiles and well-being our own happiness depends. —
Albert Einstein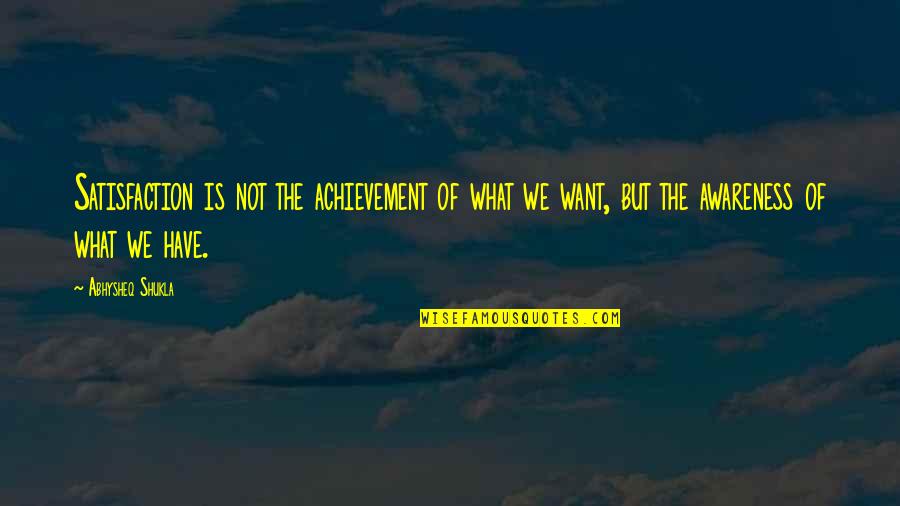 Satisfaction is not the achievement of what we want, but the awareness of what we have. —
Abhysheq Shukla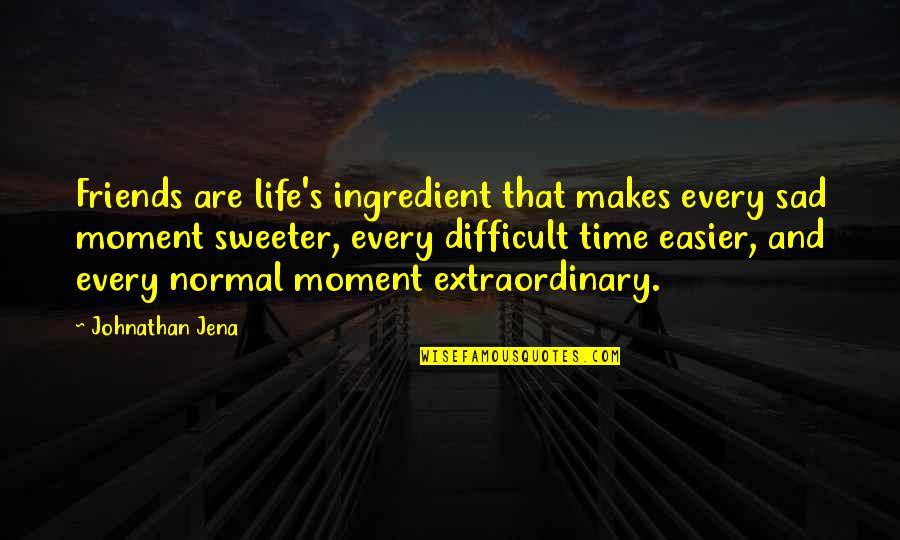 Friends are life's ingredient that makes every sad moment sweeter, every difficult time easier, and every normal moment extraordinary. —
Johnathan Jena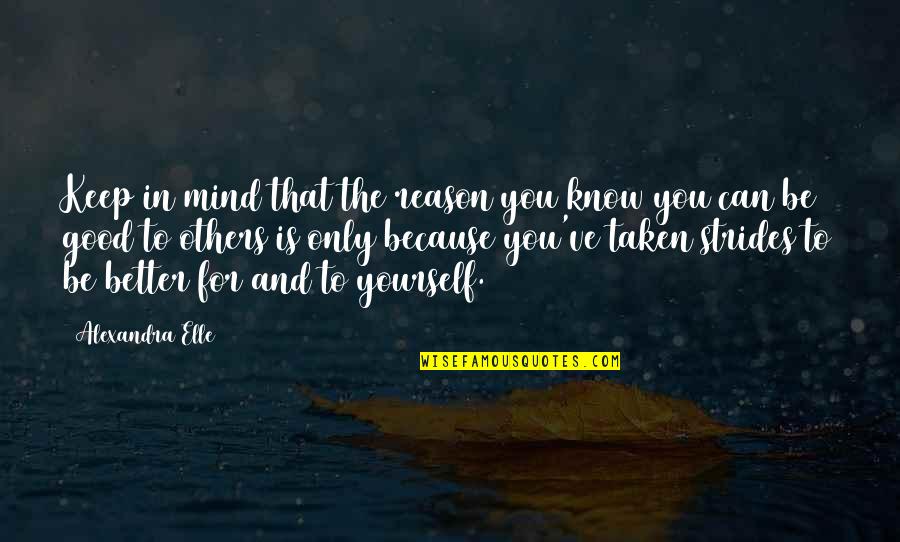 Keep in mind that the reason you know you can be good to others is only because you've taken strides to be better for and to yourself. —
Alexandra Elle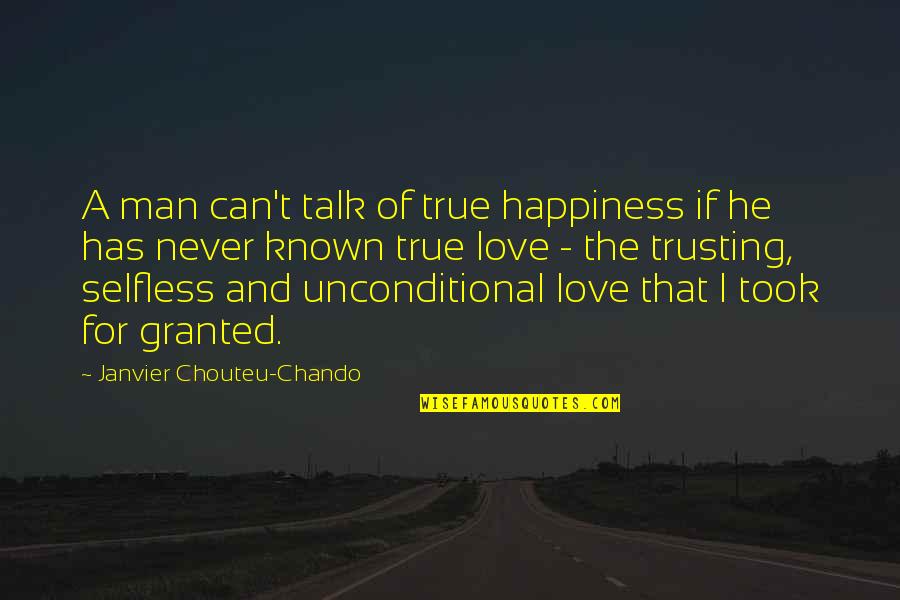 A man can't talk of true happiness if he has never known true love - the trusting, selfless and unconditional love that I took for granted. —
Janvier Chouteu-Chando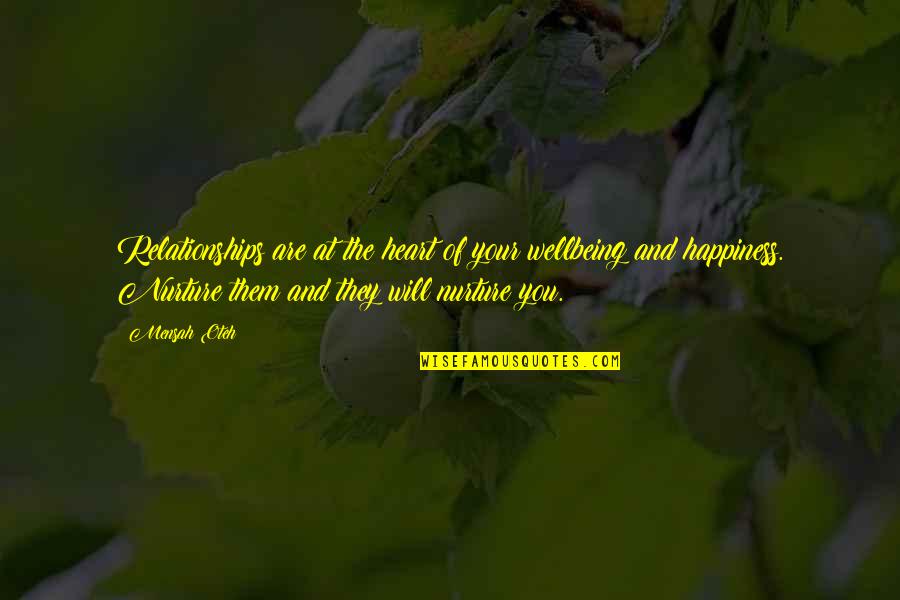 Relationships are at the heart of your wellbeing and happiness. Nurture them and they will nurture you. —
Mensah Oteh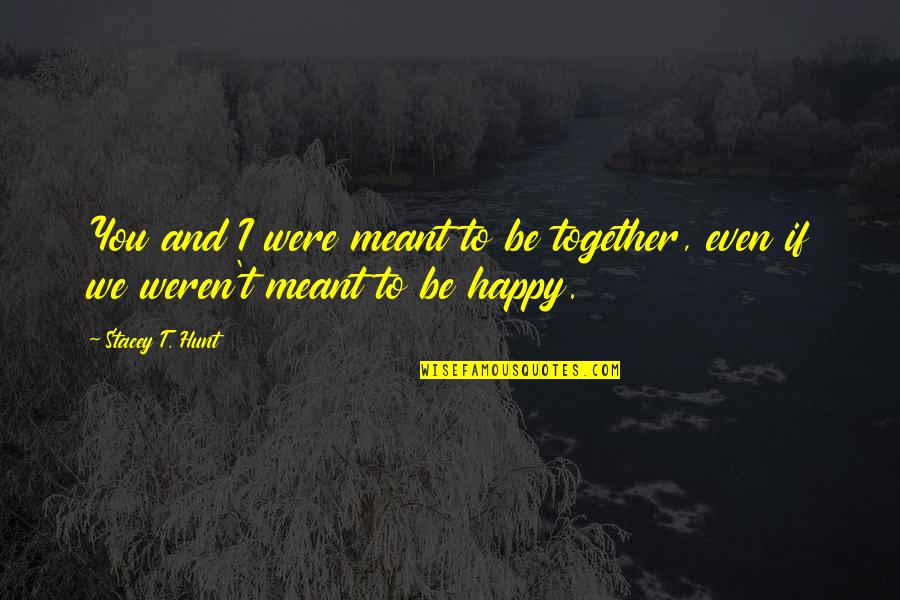 You and I were meant to be together, even if we weren't meant to be happy. —
Stacey T. Hunt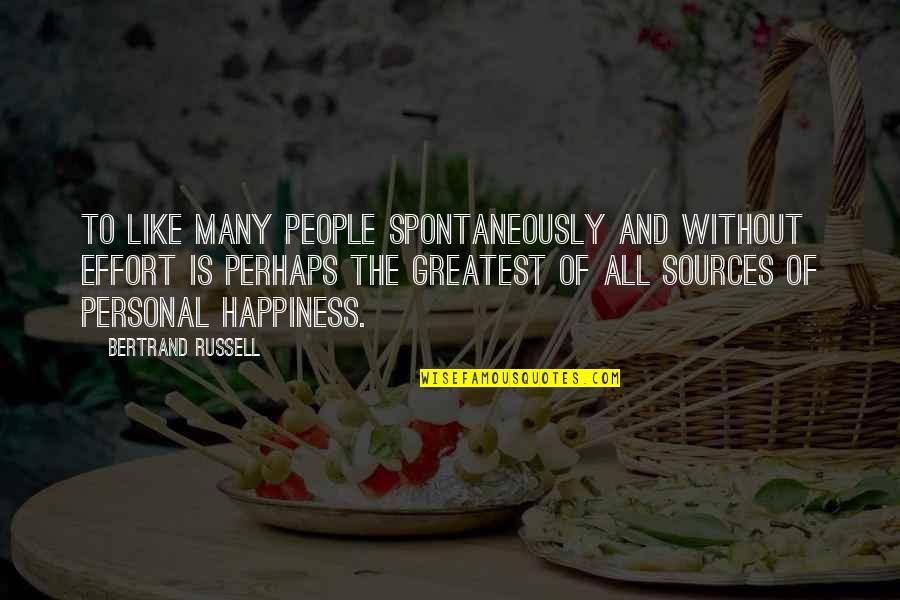 To like many people spontaneously and without effort is perhaps the greatest of all sources of personal happiness. —
Bertrand Russell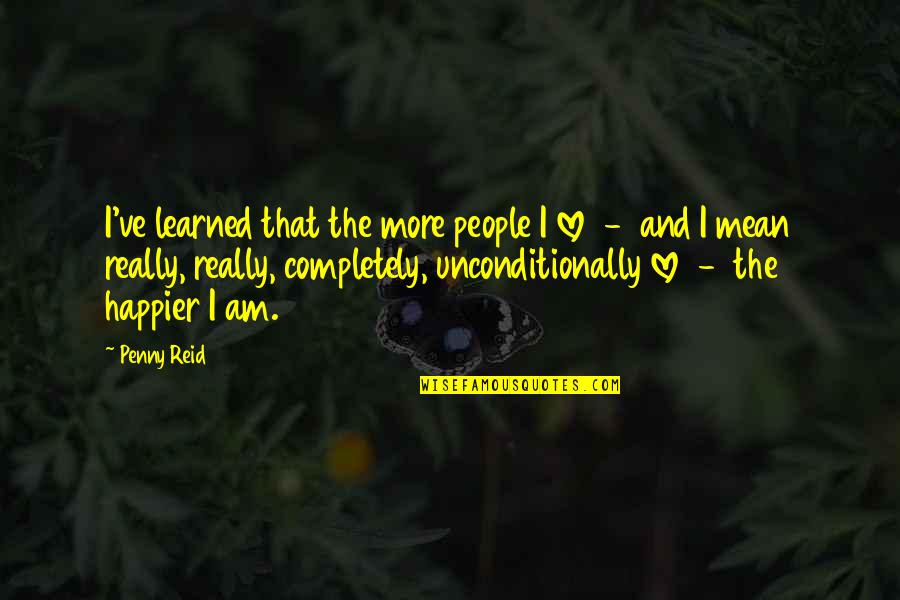 I've learned that the more people I love - and I mean really, really, completely, unconditionally love - the happier I am. —
Penny Reid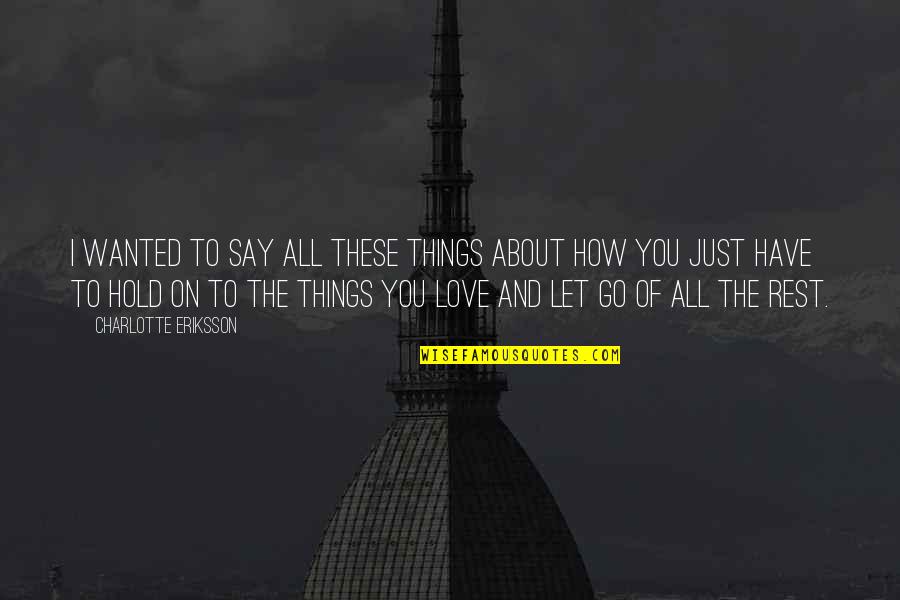 I wanted to say all these things about how you just have to hold on to the things you love and let go of all the rest. —
Charlotte Eriksson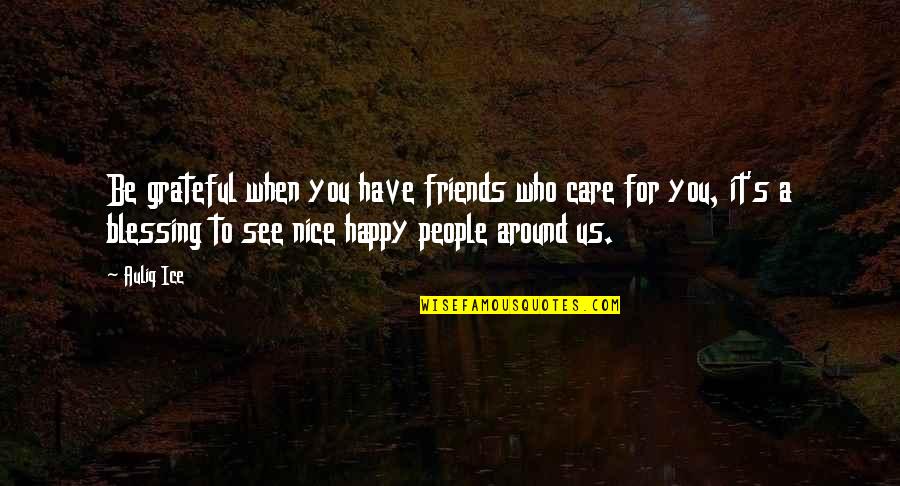 Be grateful when you have friends who care for you, it's a blessing to see nice happy people around us. —
Auliq Ice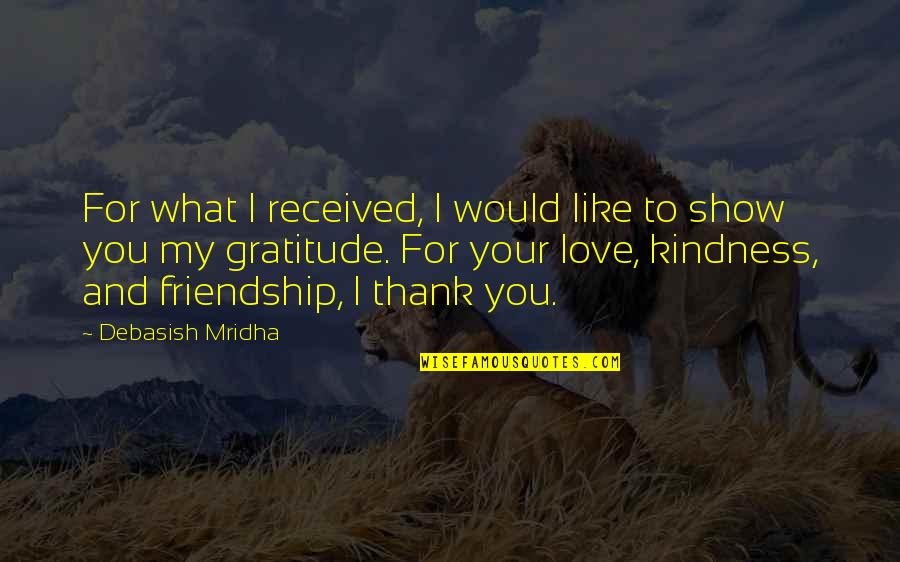 For what I received, I would like to show you my gratitude. For your love, kindness, and friendship, I thank you. —
Debasish Mridha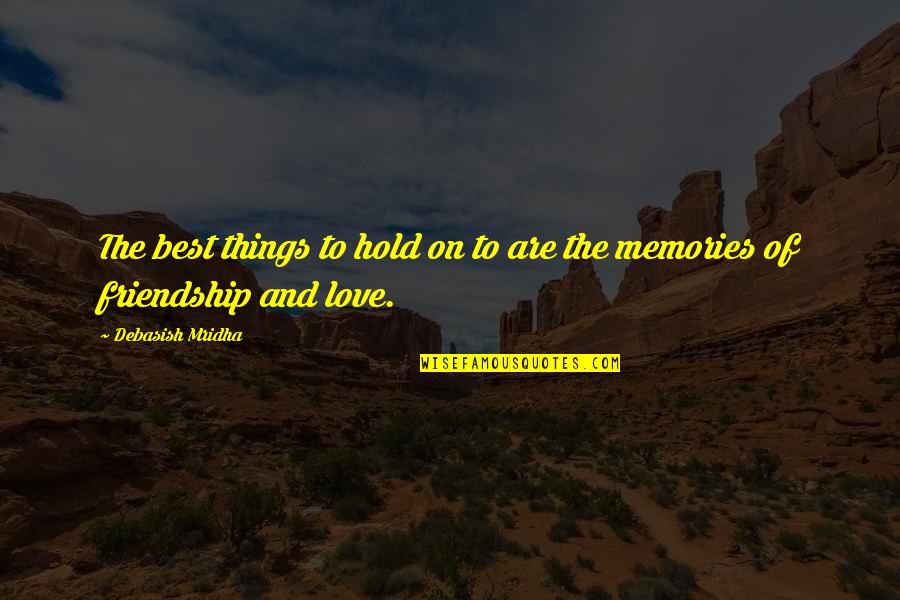 The best things to hold on to are the memories of friendship and love. —
Debasish Mridha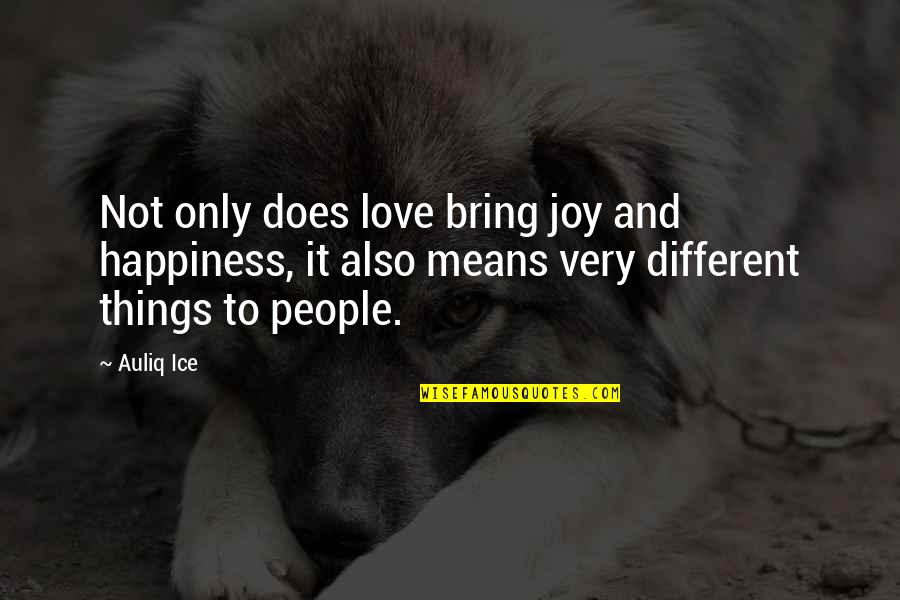 Not only does love bring joy and happiness, it also means very different things to people. —
Auliq Ice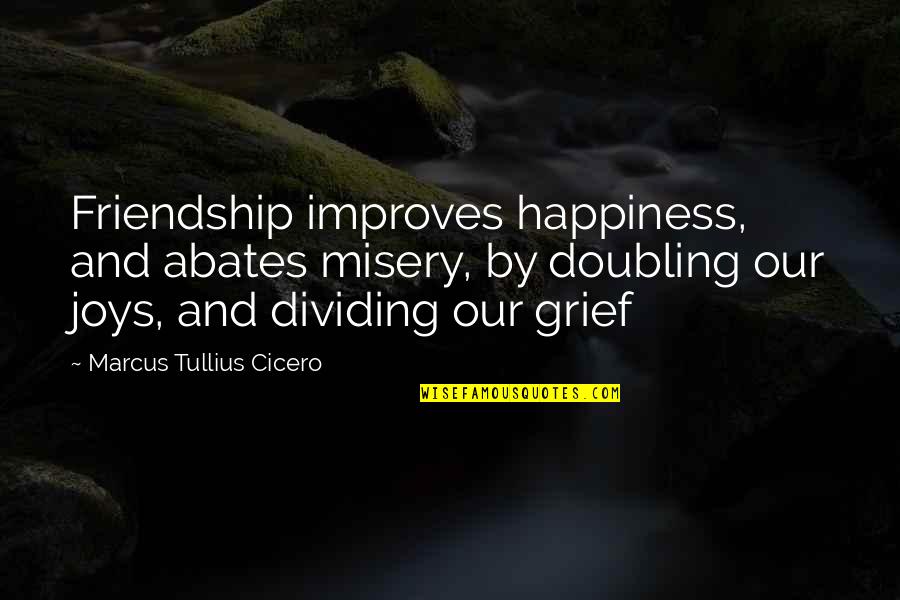 Friendship improves happiness, and abates misery, by doubling our joys, and dividing our grief —
Marcus Tullius Cicero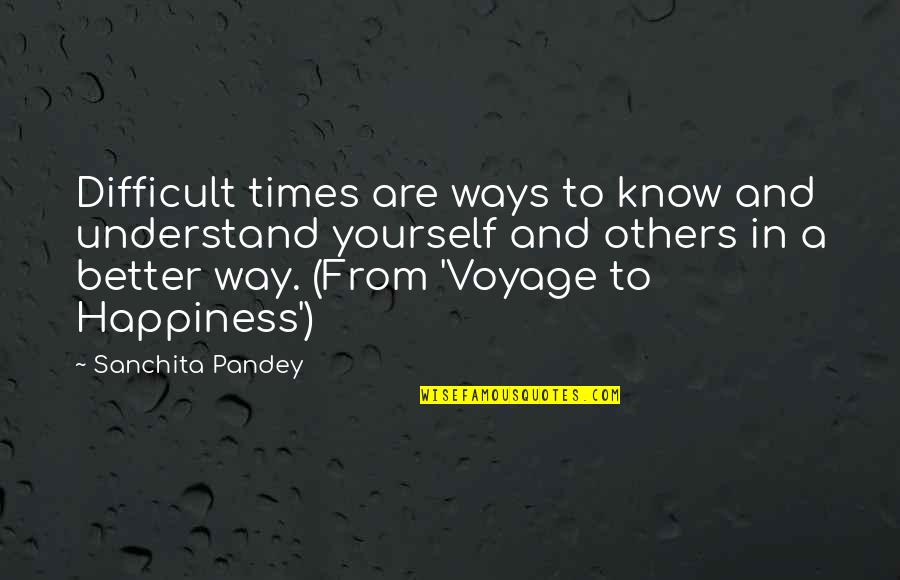 Difficult times are ways to know and understand yourself and others in a better way.
(From 'Voyage to Happiness') —
Sanchita Pandey