Happened In The Past Quotes
Collection of top 58 famous quotes about Happened In The Past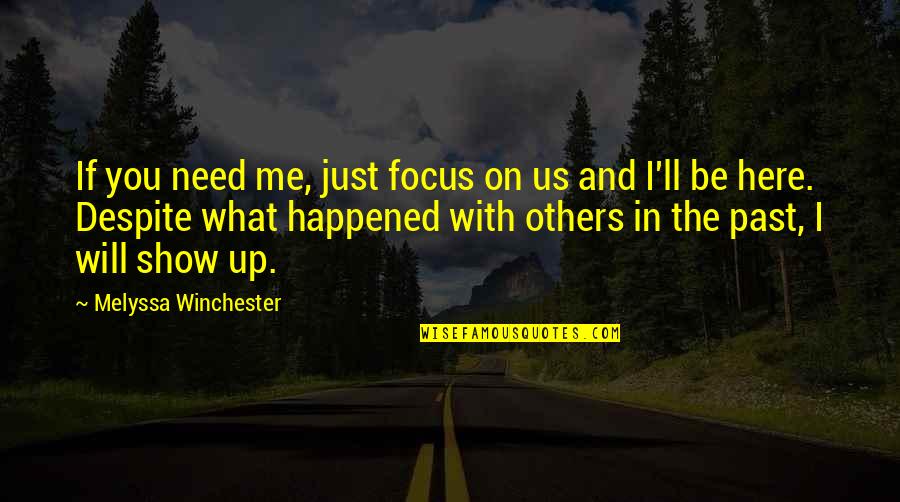 If you need me, just focus on us and I'll be here. Despite what happened with others in the past, I will show up.
—
Melyssa Winchester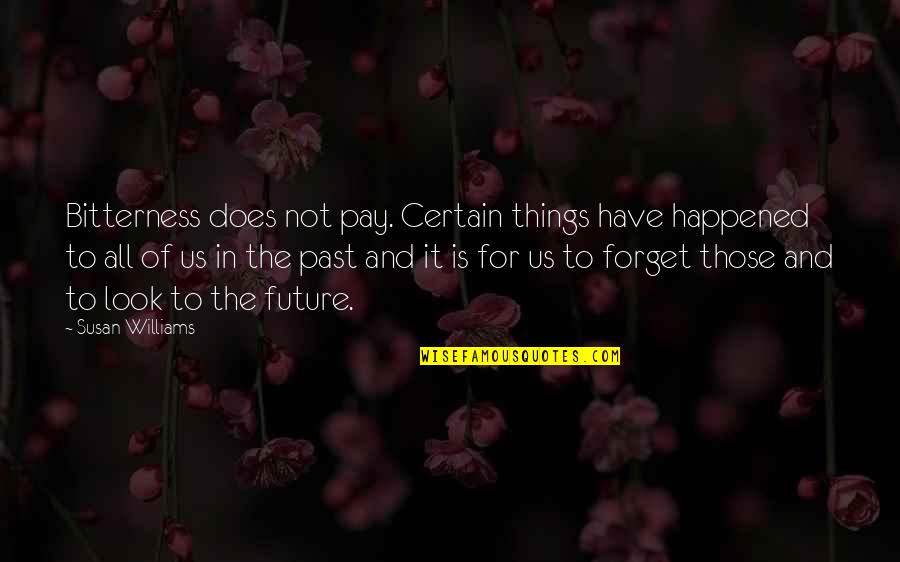 Bitterness does not pay. Certain things have happened to all of us in the past and it is for us to forget those and to look to the future.
—
Susan Williams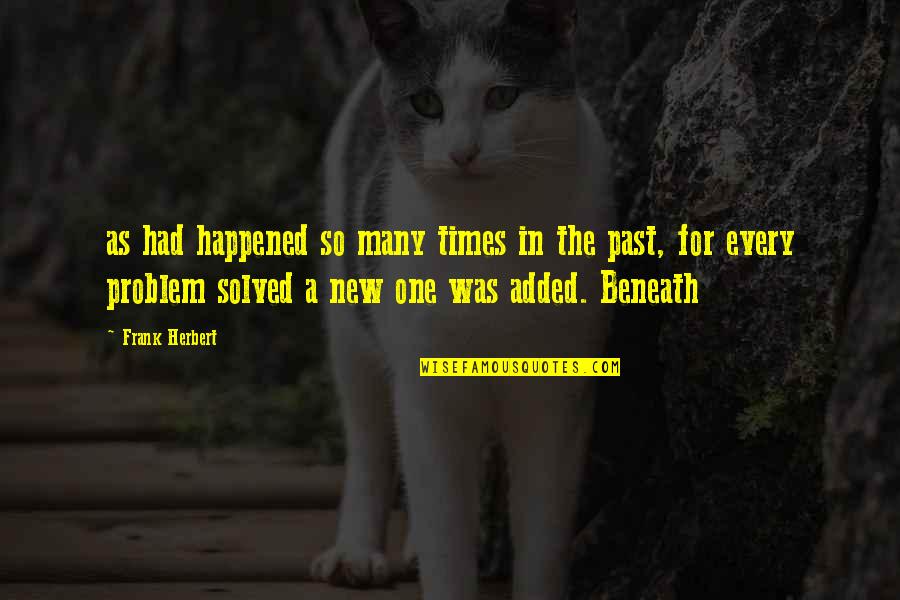 as had happened so many times in the past, for every problem solved a new one was added. Beneath —
Frank Herbert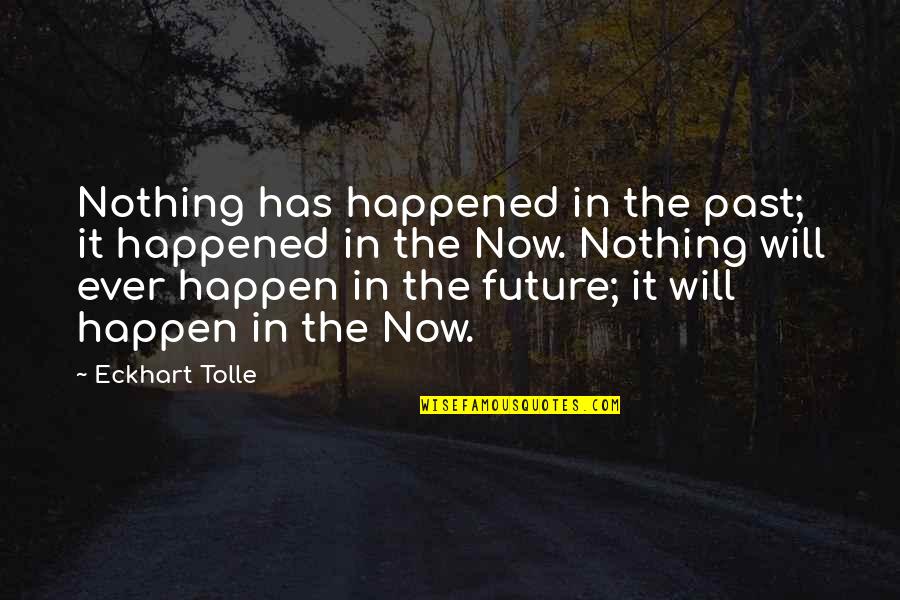 Nothing has
happened in the past
; it happened in the Now. Nothing will ever happen in the future; it will happen in the Now. —
Eckhart Tolle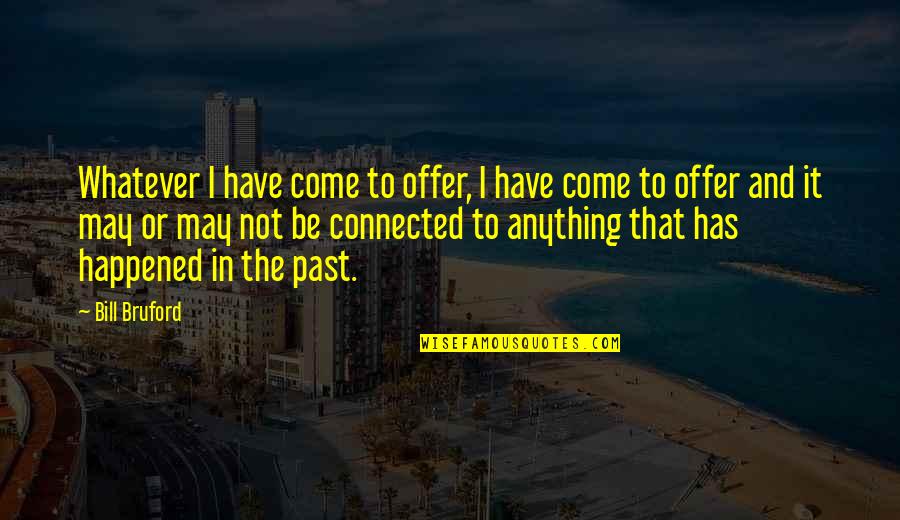 Whatever I have come to offer, I have come to offer and it may or may not be connected to anything that has
happened in the past
. —
Bill Bruford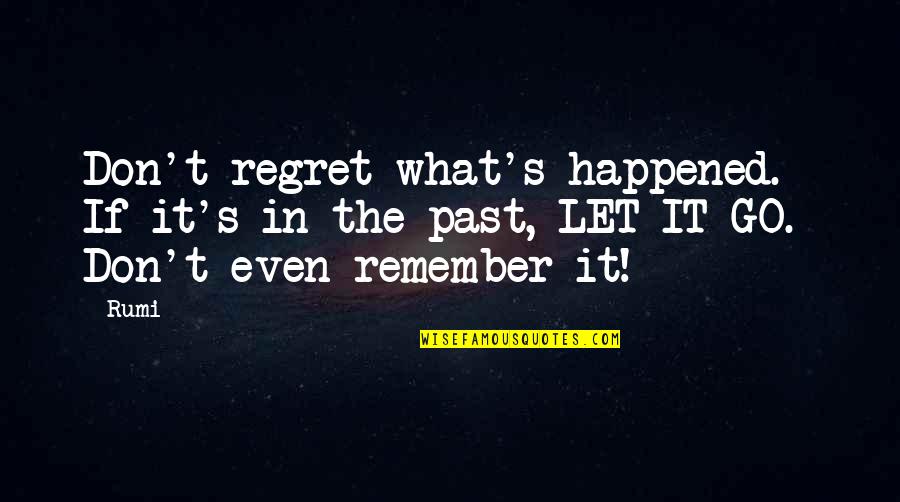 Don't regret what's happened.
If it's in the past, LET IT GO.
Don't even remember it! —
Rumi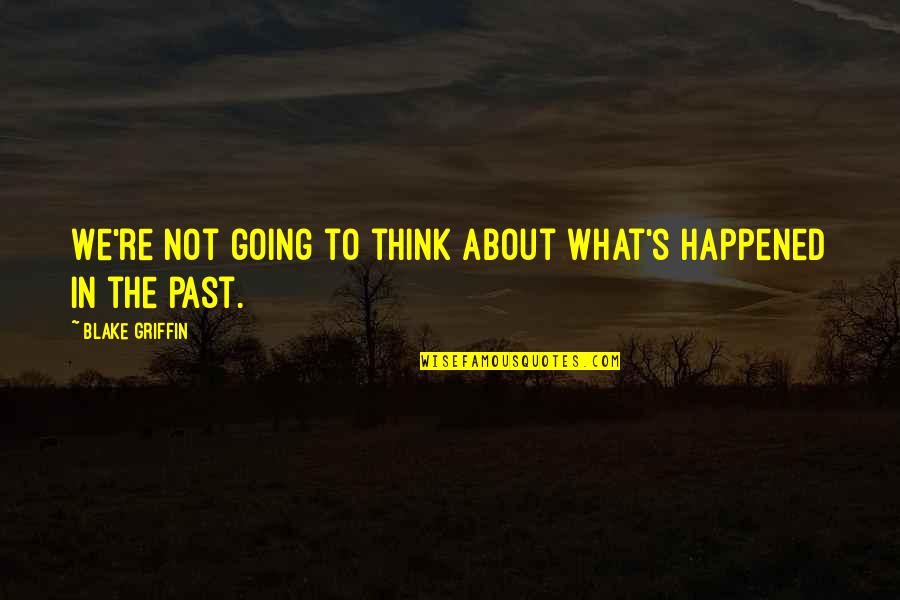 We're not going to think about what's
happened in the past
. —
Blake Griffin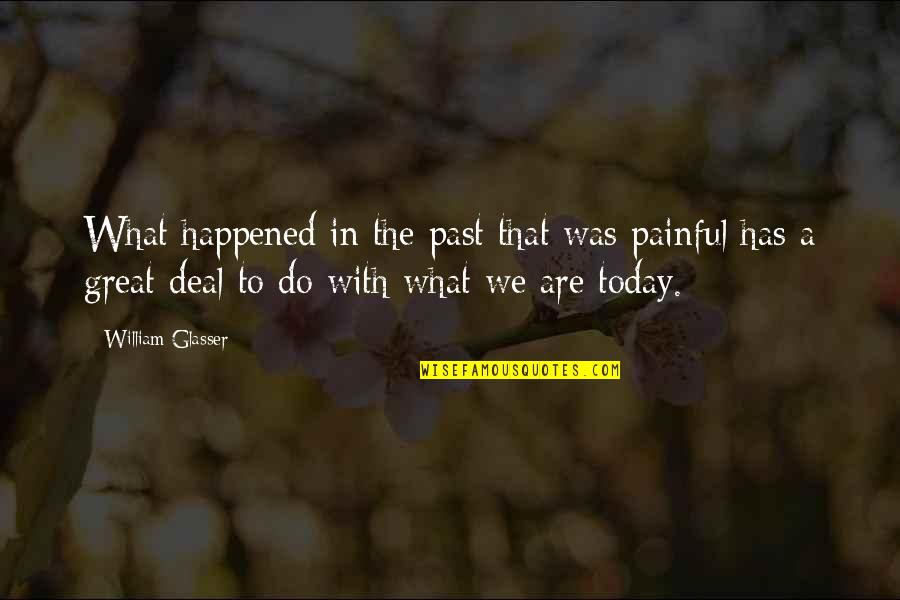 What
happened in the past
that was painful has a great deal to do with what we are today. —
William Glasser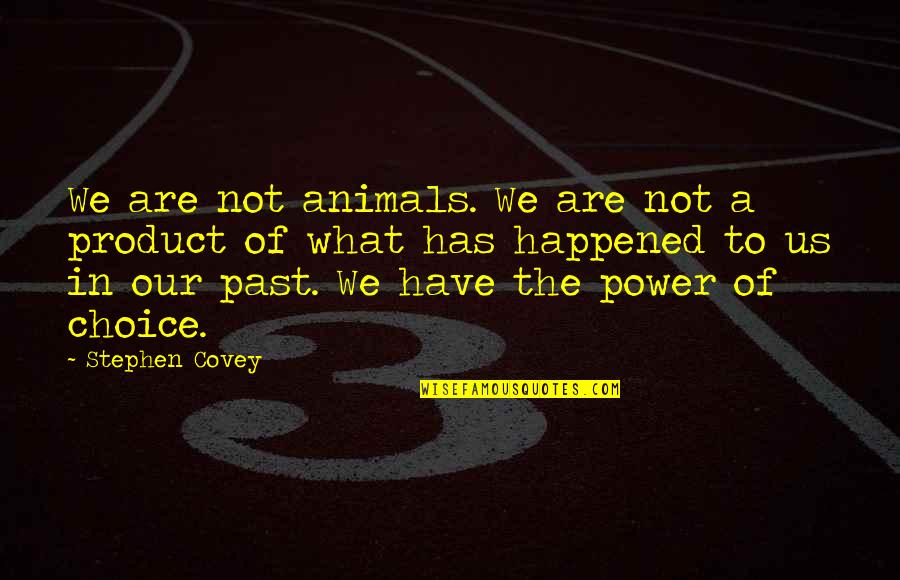 We are not animals. We are not a product of what has happened to us in our past. We have the power of choice. —
Stephen Covey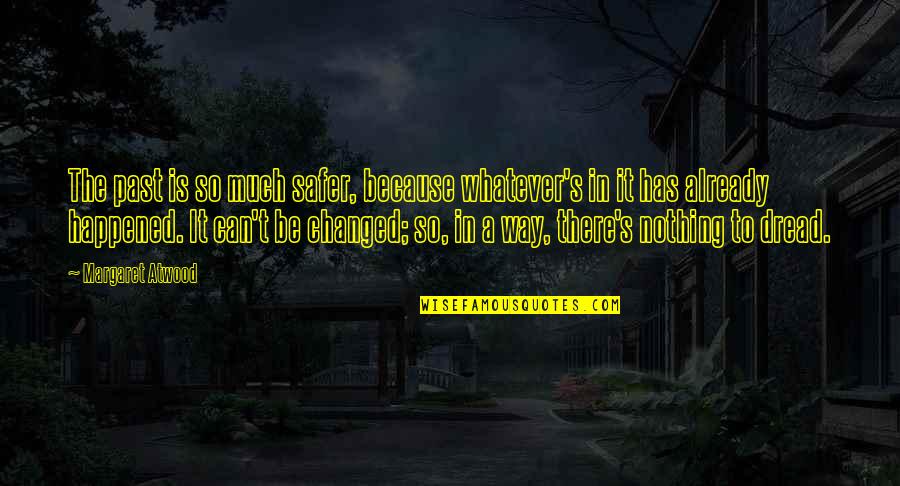 The past is so much safer, because whatever's in it has already happened. It can't be changed; so, in a way, there's nothing to dread. —
Margaret Atwood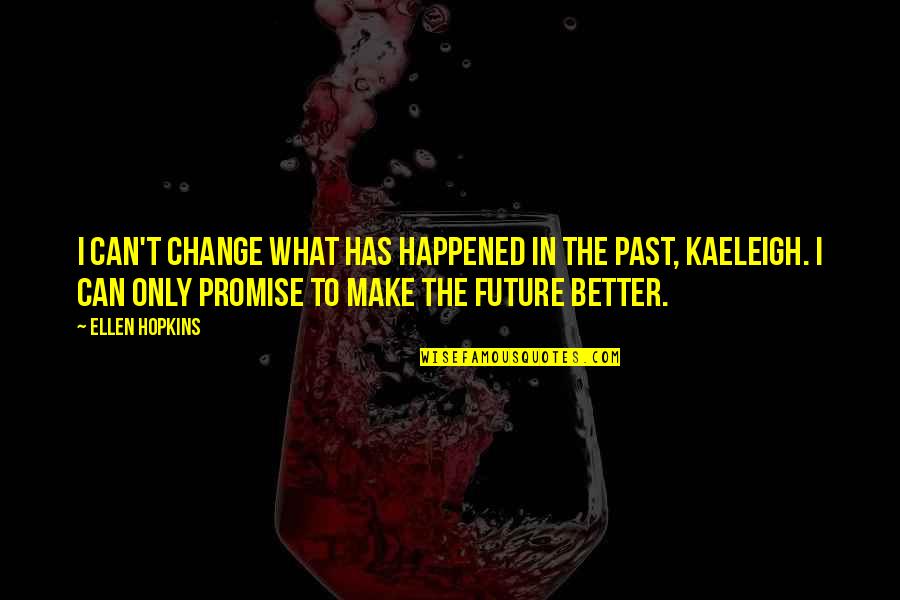 I can't change what has
happened in the past
, Kaeleigh. I can only promise to make the future better. —
Ellen Hopkins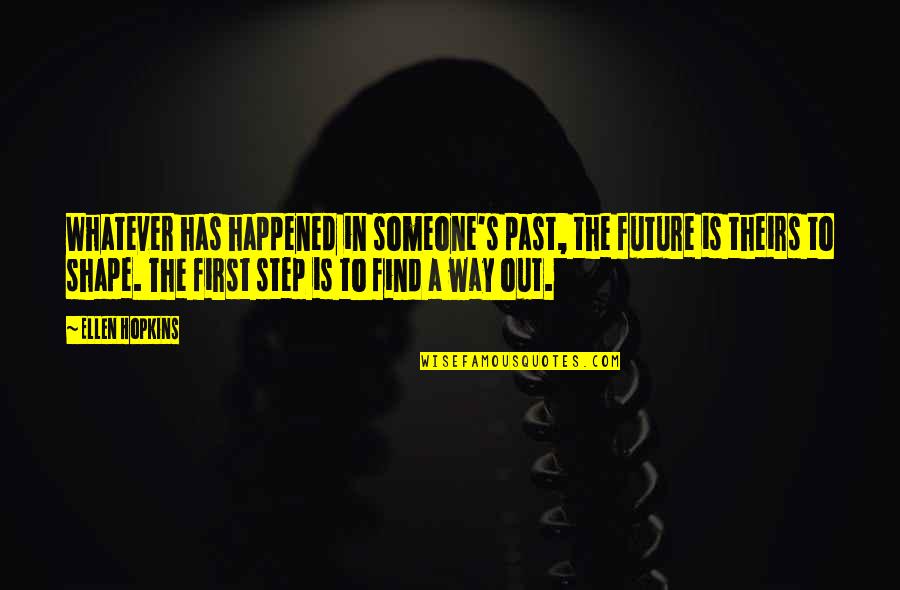 Whatever has happened in someone's past, the future is theirs to shape. The first step is to find a way out. —
Ellen Hopkins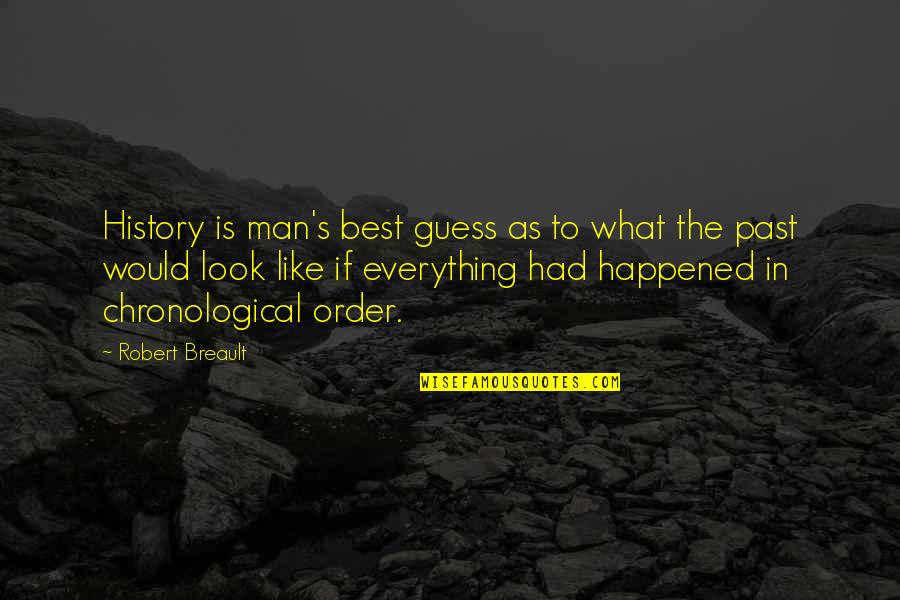 History is man's best guess as to what the past would look like if everything had happened in chronological order. —
Robert Breault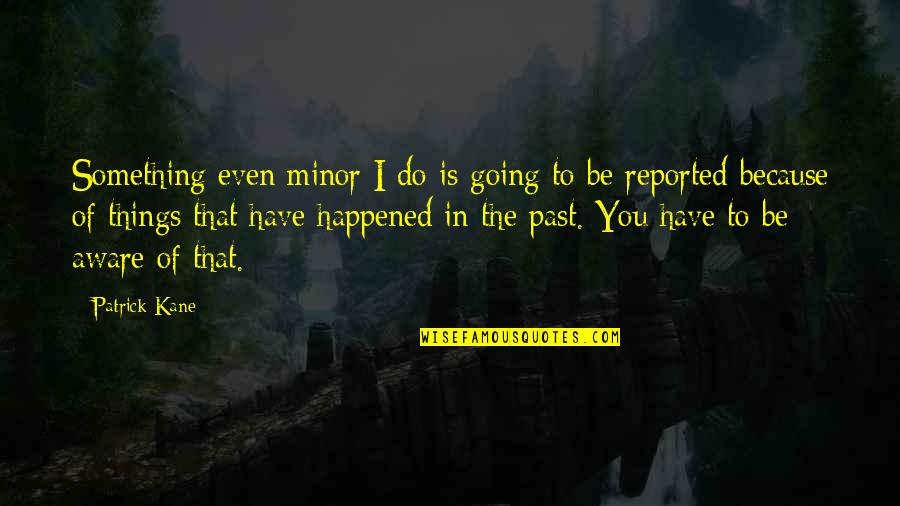 Something even minor I do is going to be reported because of things that have
happened in the past
. You have to be aware of that. —
Patrick Kane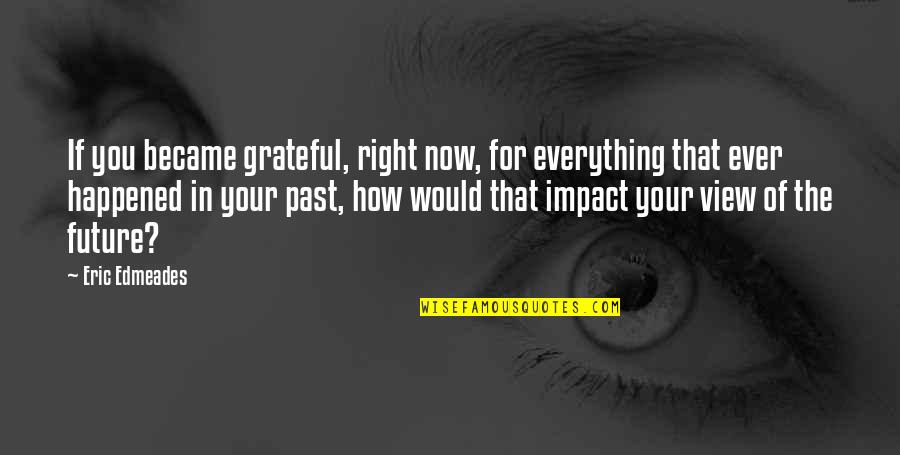 If you became grateful, right now, for everything that ever happened in your past, how would that impact your view of the future? —
Eric Edmeades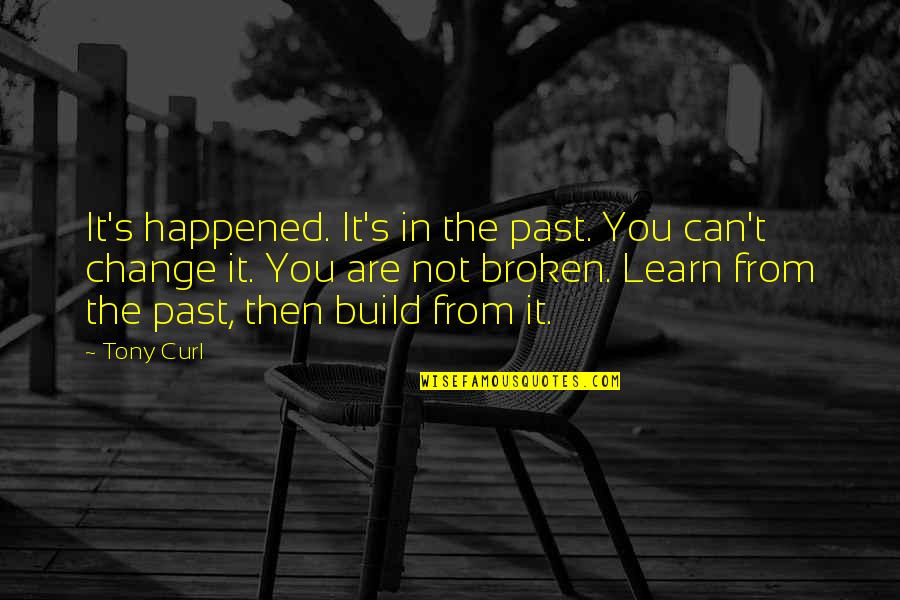 It's happened. It's in the past. You can't change it. You are not broken. Learn from the past, then build from it. —
Tony Curl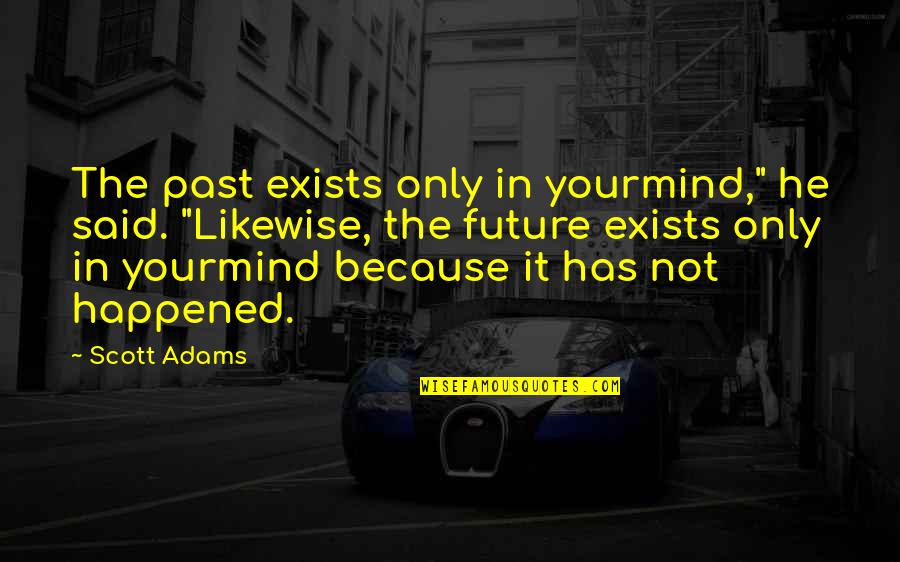 The past exists only in your
mind," he said. "Likewise, the future exists only in your
mind because it has not happened. —
Scott Adams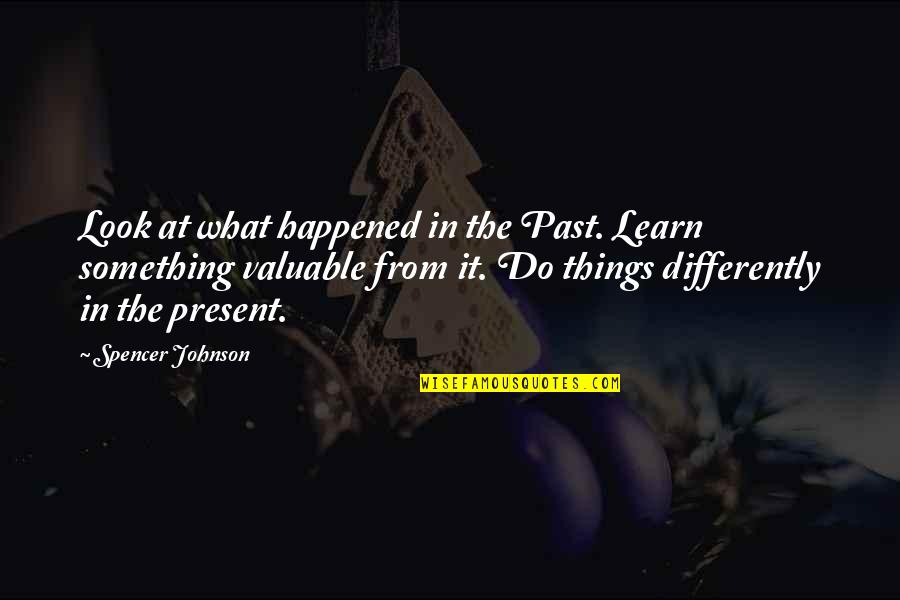 Look at what happened in the Past. Learn something valuable from it. Do things differently in the present. —
Spencer Johnson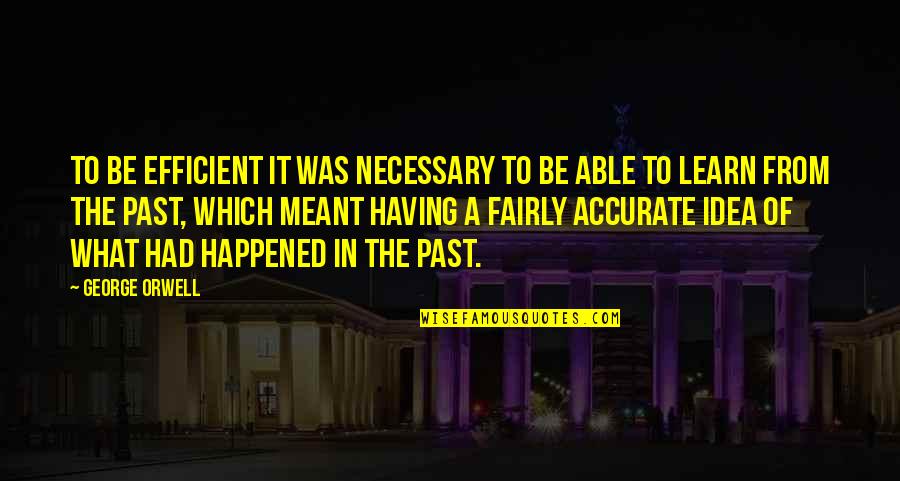 to be efficient it was necessary to be able to learn from the past, which meant having a fairly accurate idea of what had
happened in the past
. —
George Orwell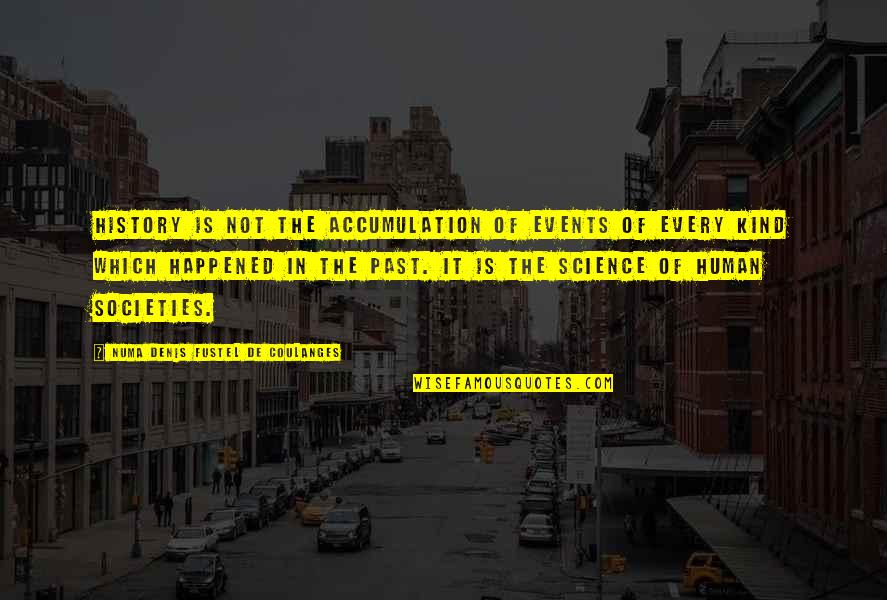 History is not the accumulation of events of every kind which
happened in the past
. It is the science of human societies. —
Numa Denis Fustel De Coulanges
... an implicit assumption is always: what will happen next already happened (exactly or approximately) in the past. —
Henk W. Broer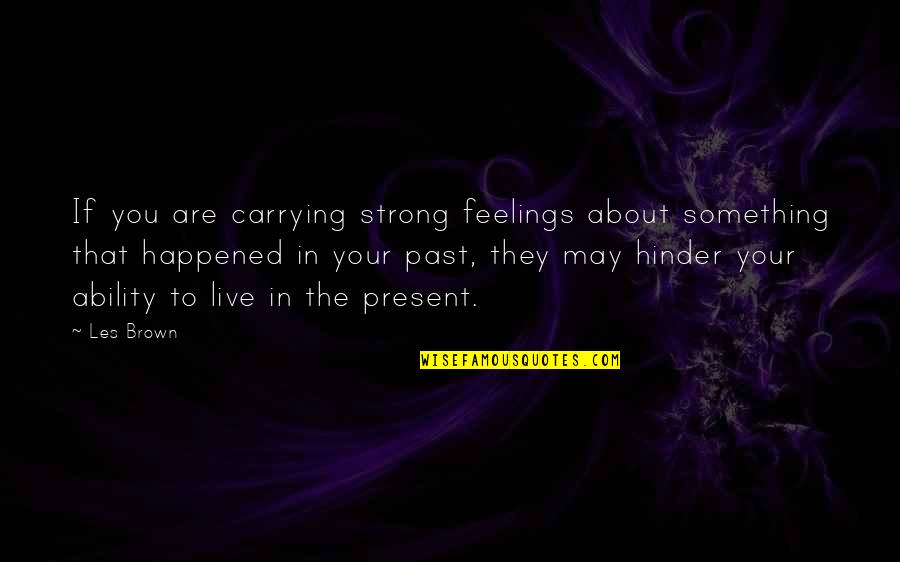 If you are carrying strong feelings about something that happened in your past, they may hinder your ability to live in the present. —
Les Brown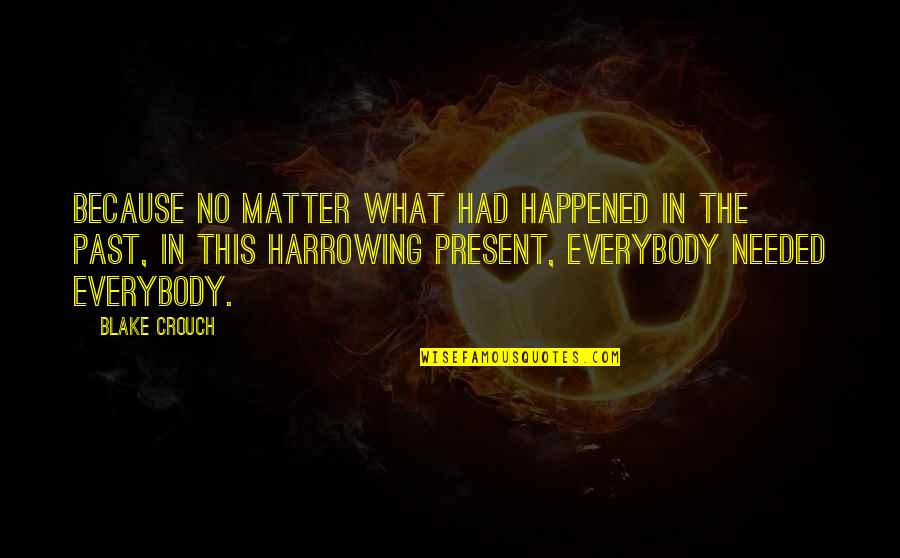 Because no matter what had
happened in the past
, in this harrowing present, everybody needed everybody. —
Blake Crouch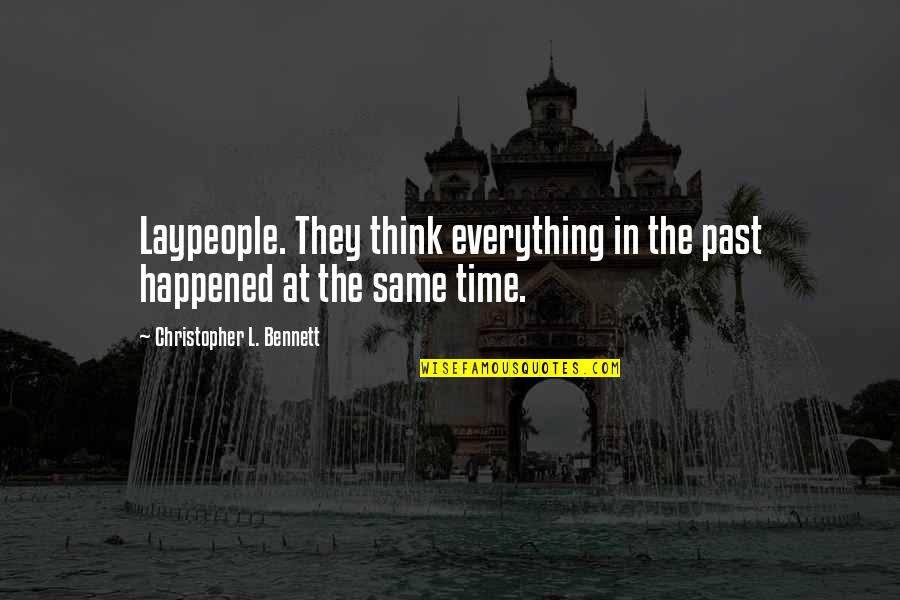 Laypeople. They think everything in the past happened at the same time. —
Christopher L. Bennett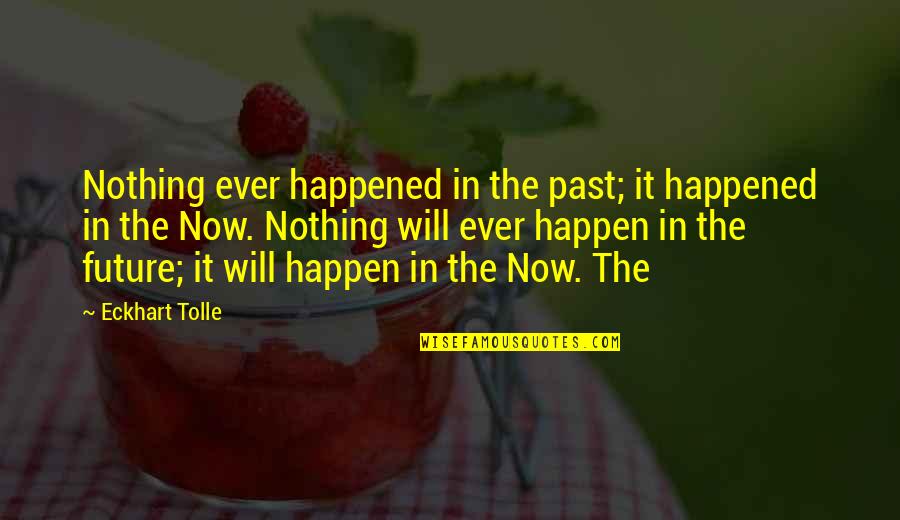 Nothing ever
happened in the past
; it happened in the Now. Nothing will ever happen in the future; it will happen in the Now. The —
Eckhart Tolle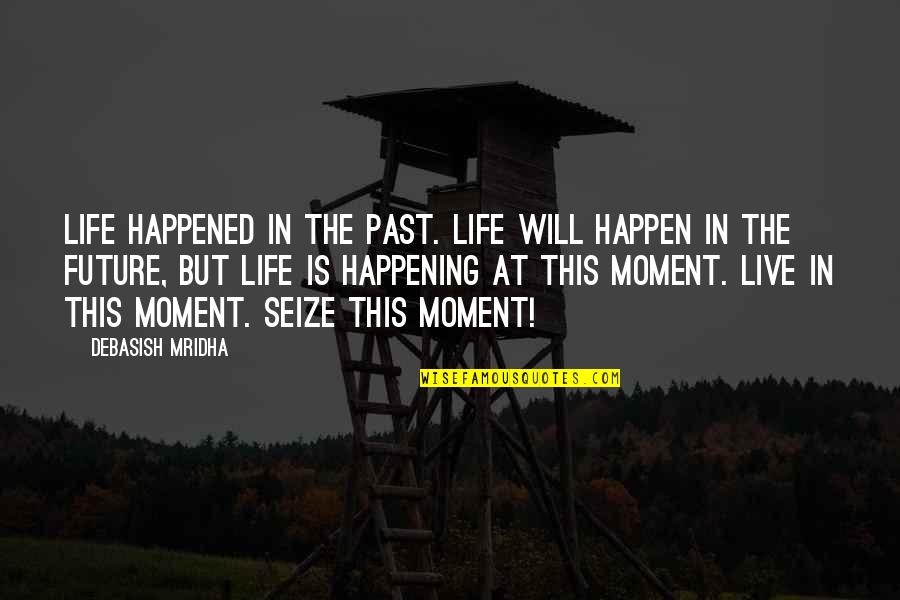 Life
happened in the past
. Life will happen in the future, but life is happening at this moment. Live in this moment. Seize this moment! —
Debasish Mridha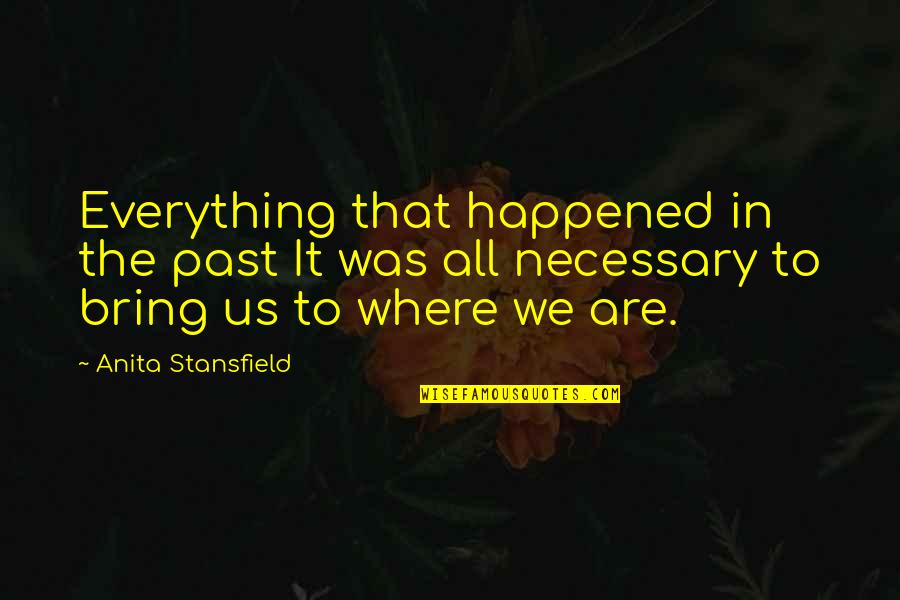 Everything that
happened in the past
It was all necessary to bring us to where we are. —
Anita Stansfield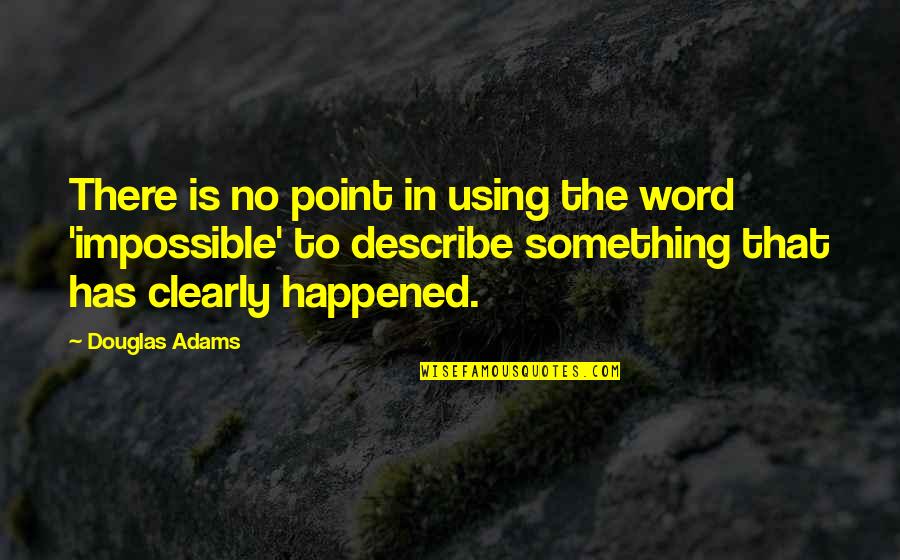 There is no point in using the word 'impossible' to describe something that has clearly happened. —
Douglas Adams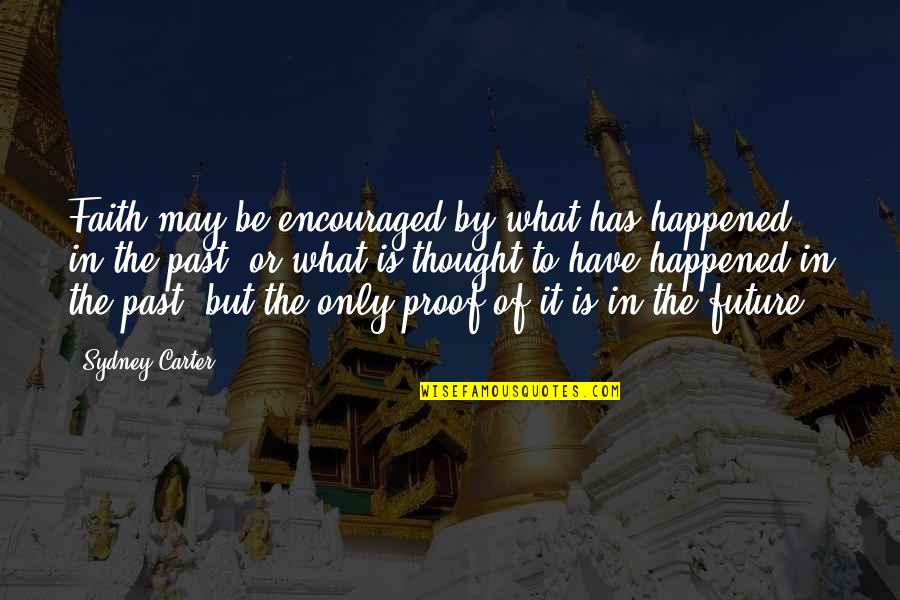 Faith may be encouraged by what has
happened in the past
, or what is thought to have
happened in the past
, but the only proof of it is in the future. —
Sydney Carter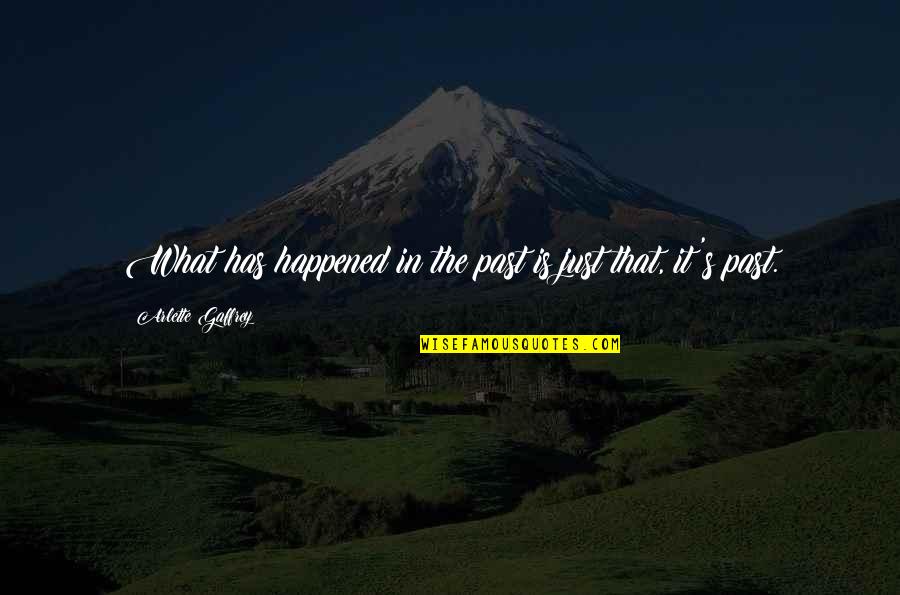 What has
happened in the past
is just that, it's past. —
Arlette Gaffrey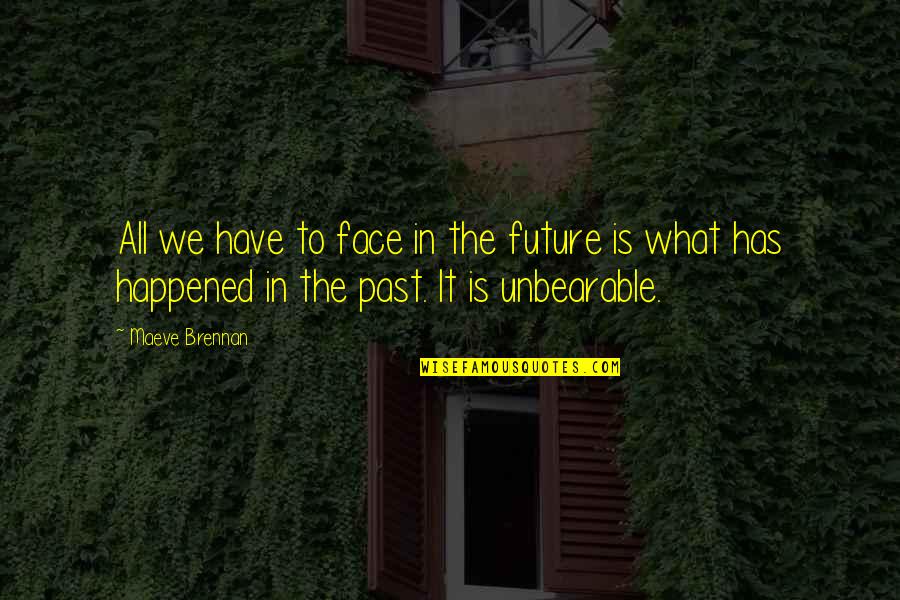 All we have to face in the future is what has
happened in the past
. It is unbearable. —
Maeve Brennan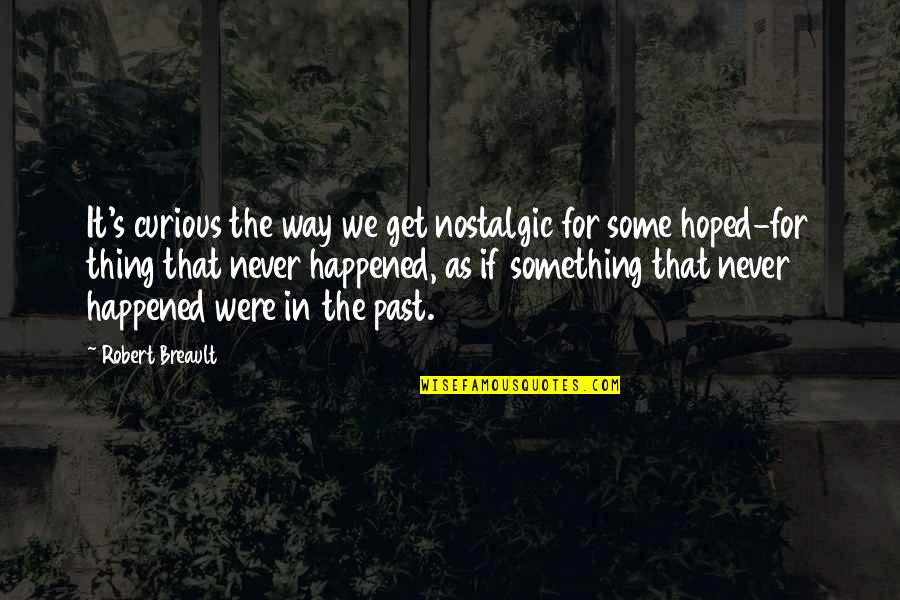 It's curious the way we get nostalgic for some hoped-for thing that never happened, as if something that never happened were in the past. —
Robert Breault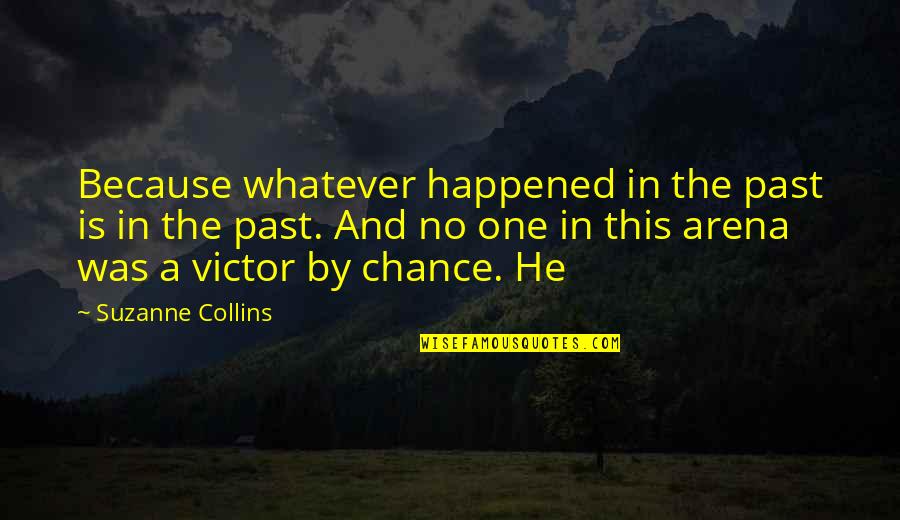 Because whatever
happened in the past
is in the past. And no one in this arena was a victor by chance. He —
Suzanne Collins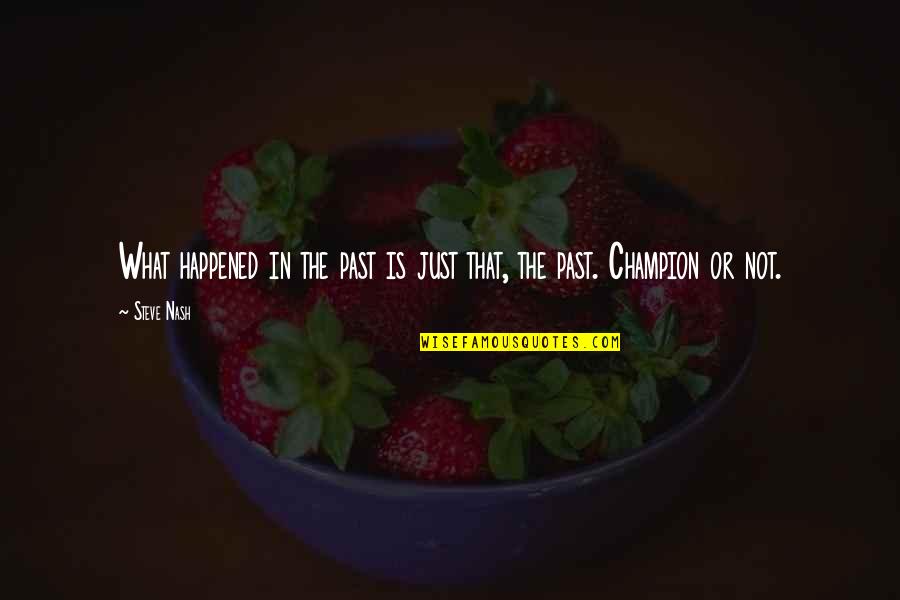 What
happened in the past
is just that, the past. Champion or not. —
Steve Nash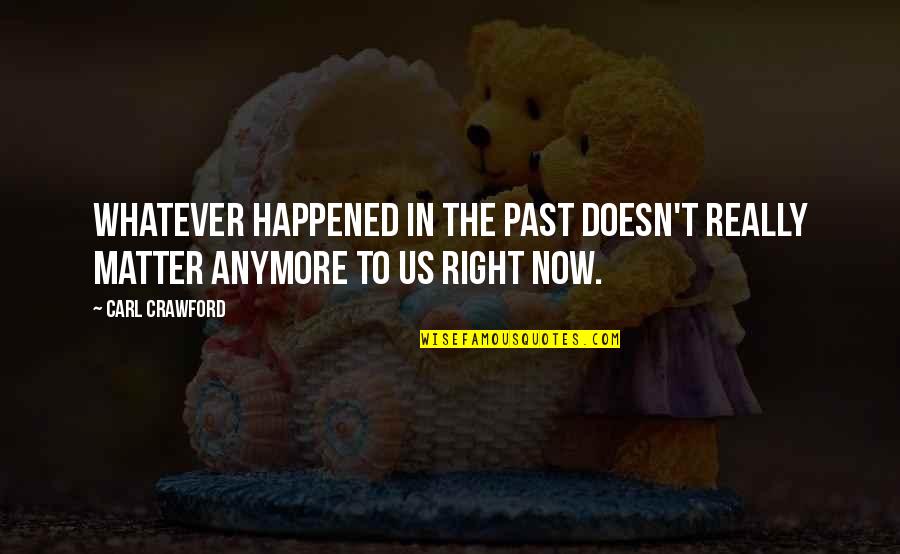 Whatever
happened in the past
doesn't really matter anymore to us right now. —
Carl Crawford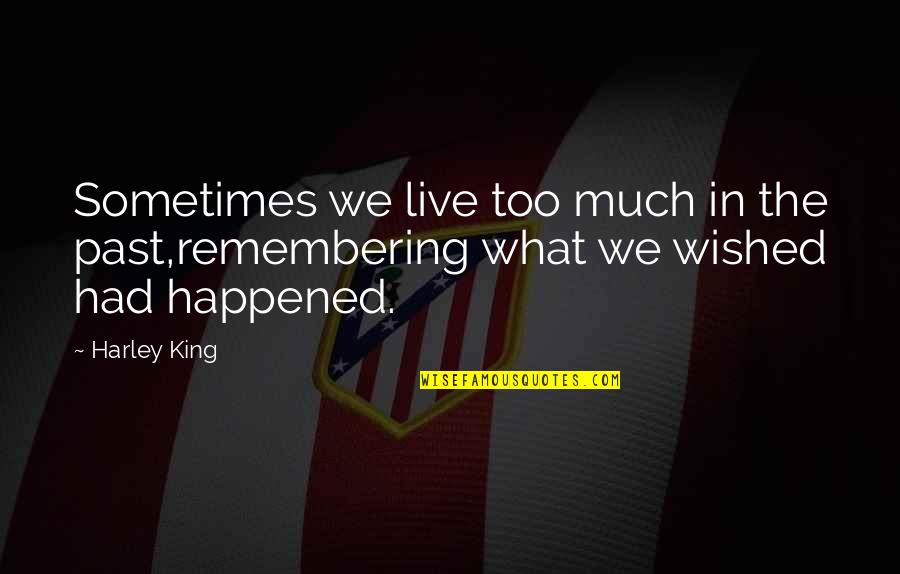 Sometimes we live too much in the past,
remembering what we wished had happened. —
Harley King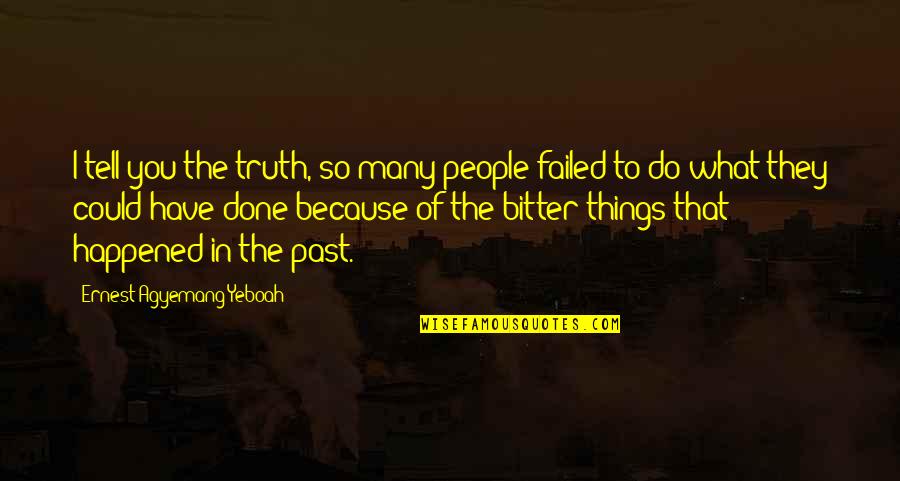 I tell you the truth, so many people failed to do what they could have done because of the bitter things that
happened in the past
. —
Ernest Agyemang Yeboah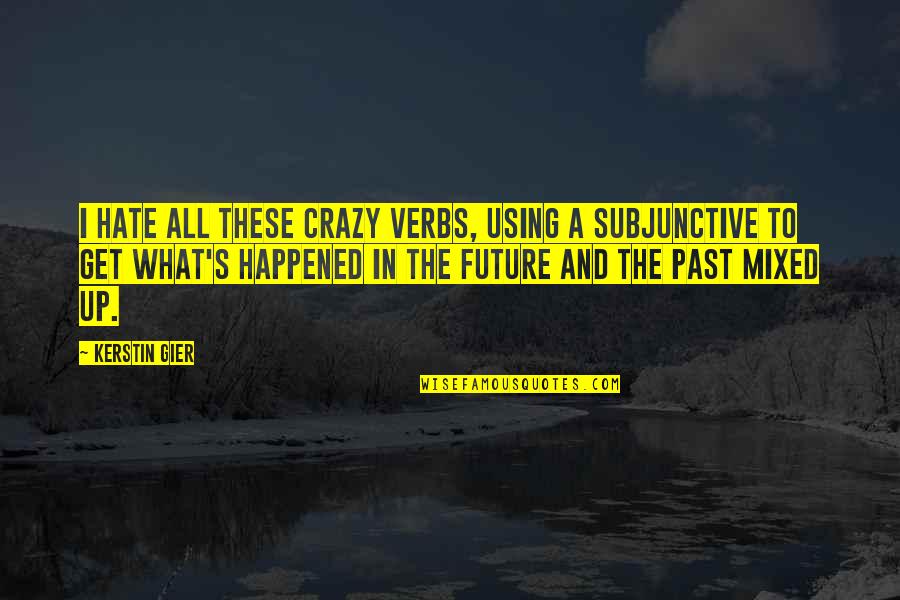 I hate all these crazy verbs, using a subjunctive to get what's happened in the future and the past mixed up. —
Kerstin Gier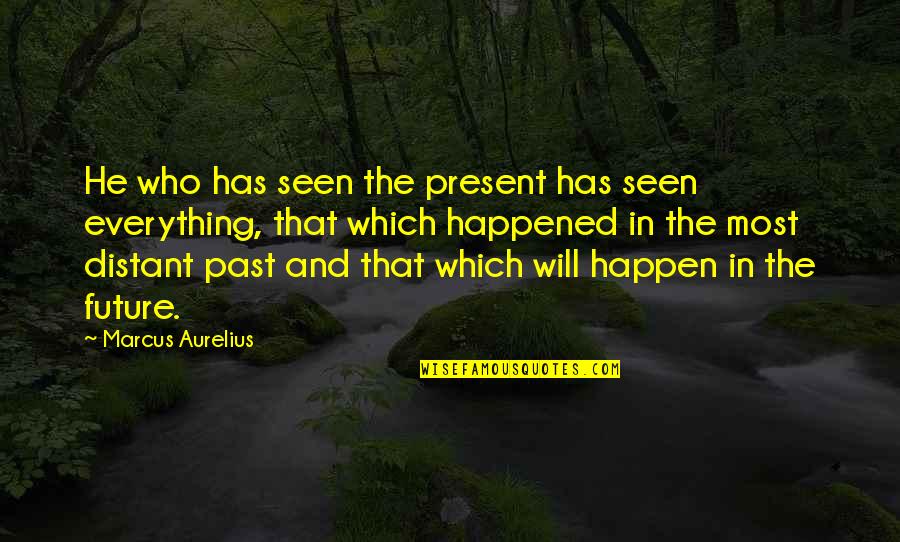 He who has seen the present has seen everything, that which happened in the most distant past and that which will happen in the future. —
Marcus Aurelius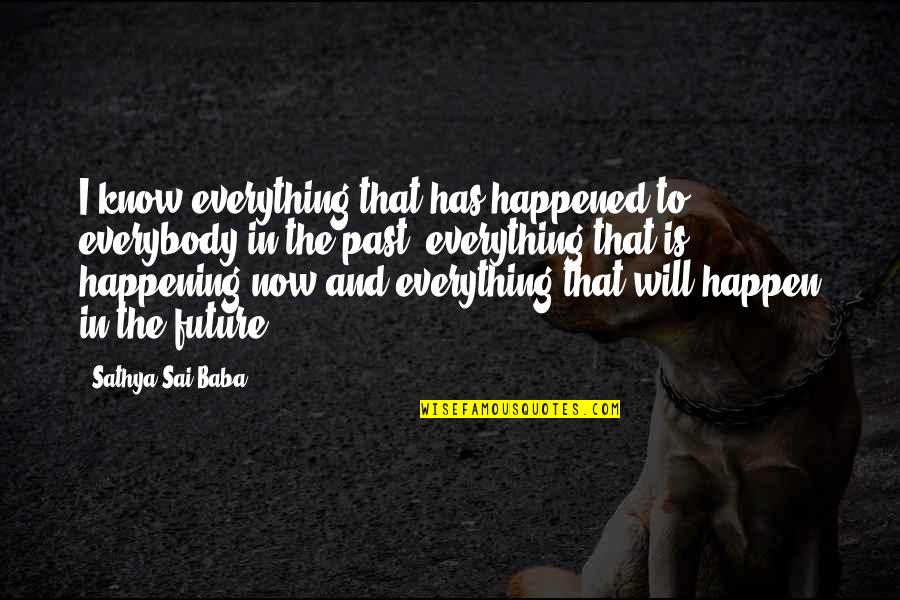 I know everything that has happened to everybody in the past, everything that is happening now and everything that will happen in the future. —
Sathya Sai Baba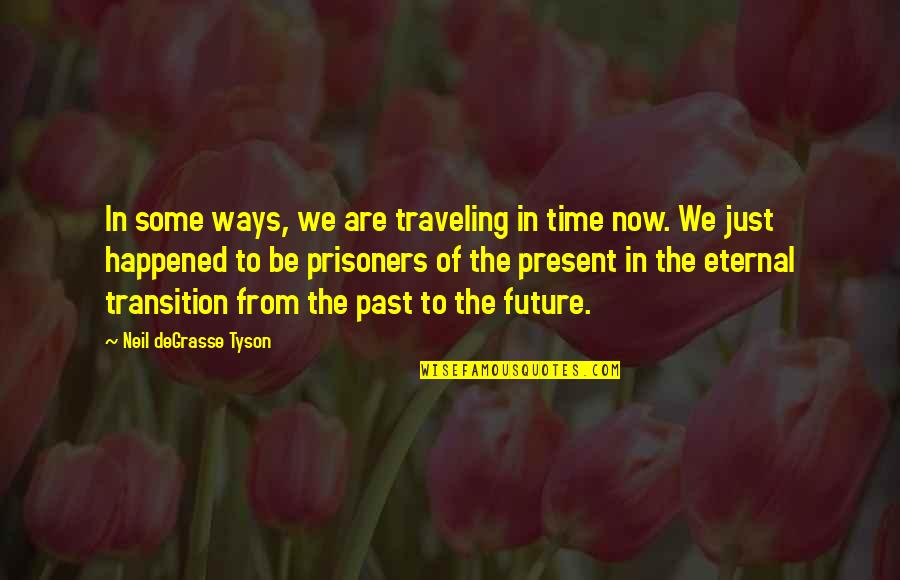 In some ways, we are traveling in time now. We just happened to be prisoners of the present in the eternal transition from the past to the future. —
Neil DeGrasse Tyson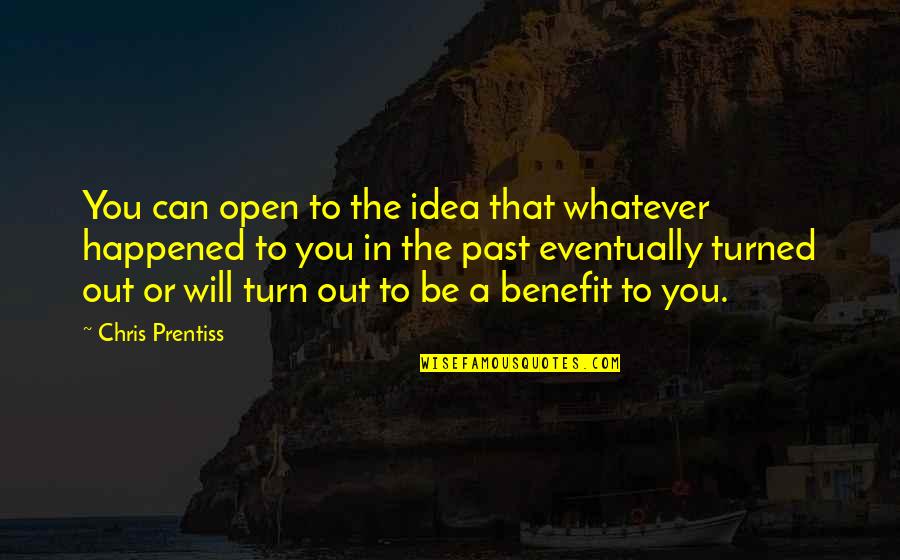 You can open to the idea that whatever happened to you in the past eventually turned out or will turn out to be a benefit to you. —
Chris Prentiss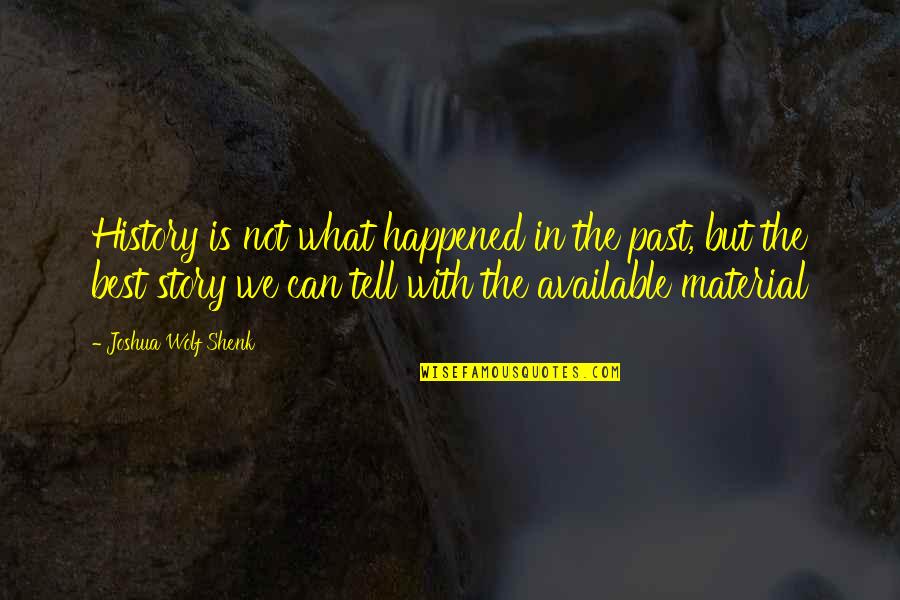 History is not what
happened in the past
, but the best story we can tell with the available material —
Joshua Wolf Shenk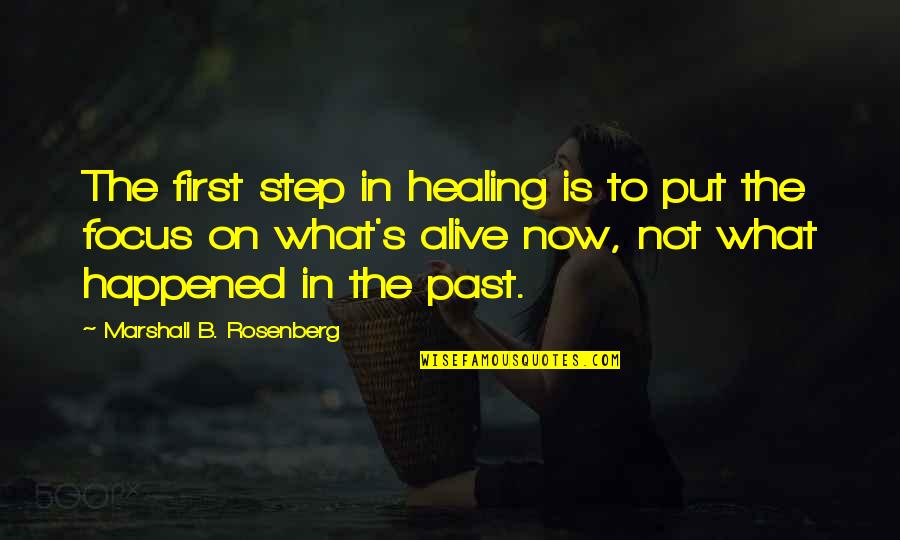 The first step in healing is to put the focus on what's alive now, not what
happened in the past
. —
Marshall B. Rosenberg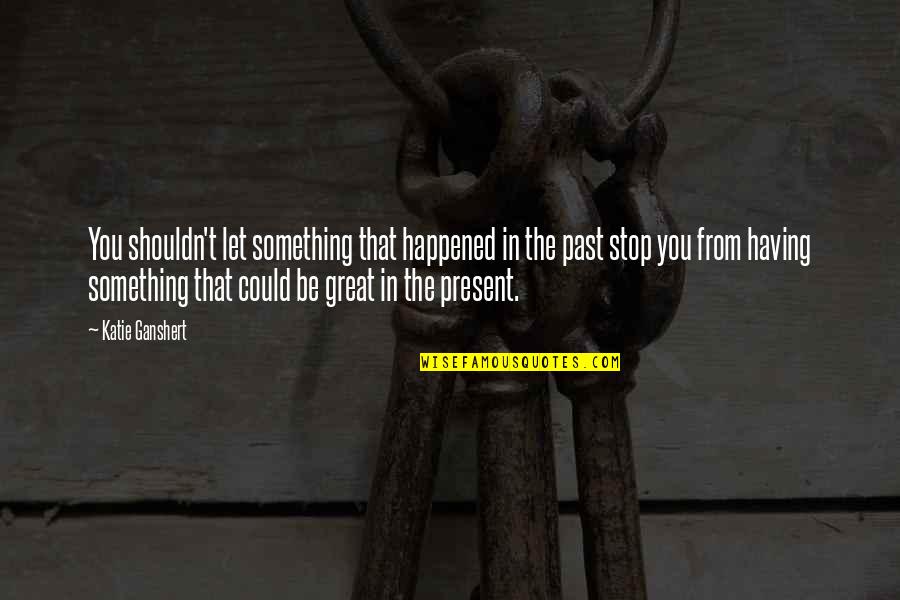 You shouldn't let something that
happened in the past
stop you from having something that could be great in the present. —
Katie Ganshert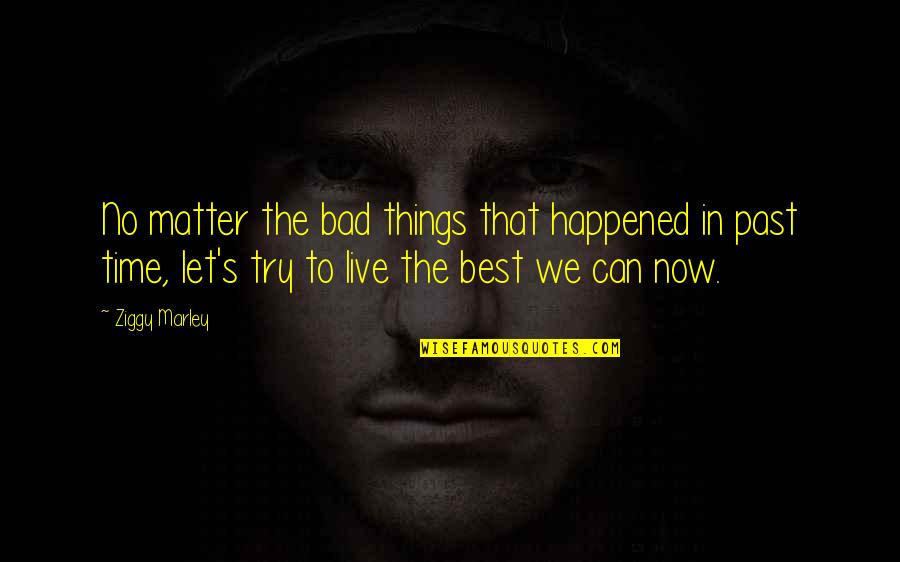 No matter the bad things that happened in past time, let's try to live the best we can now. —
Ziggy Marley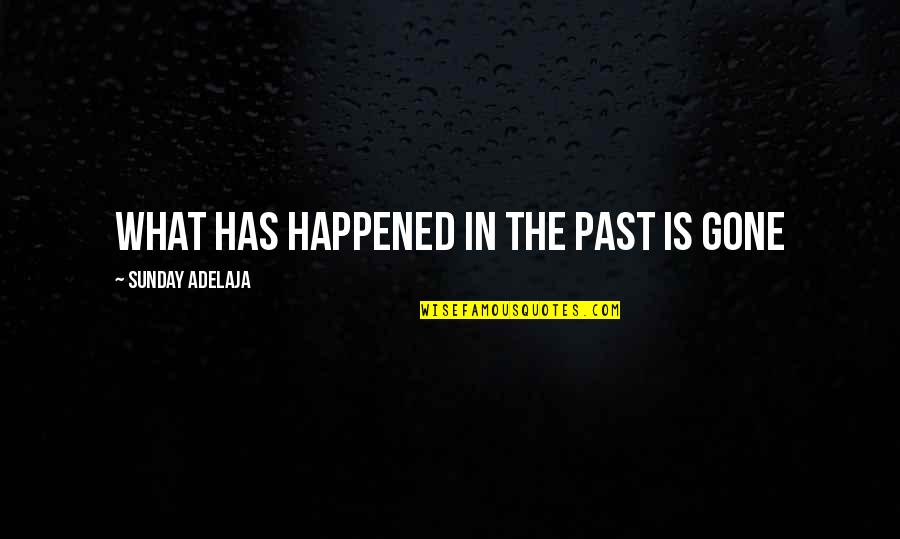 What has
happened in the past
is gone —
Sunday Adelaja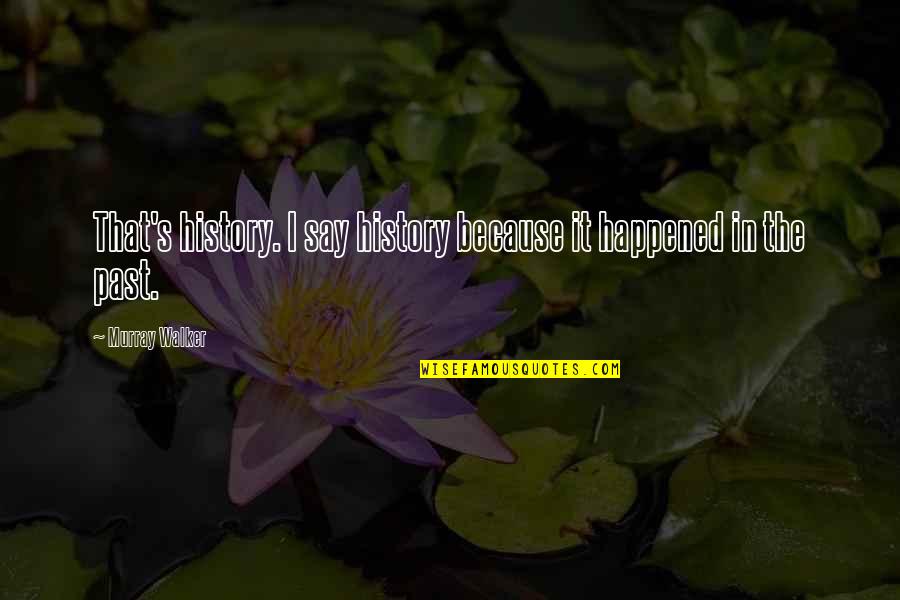 That's history. I say history because it
happened in the past
. —
Murray Walker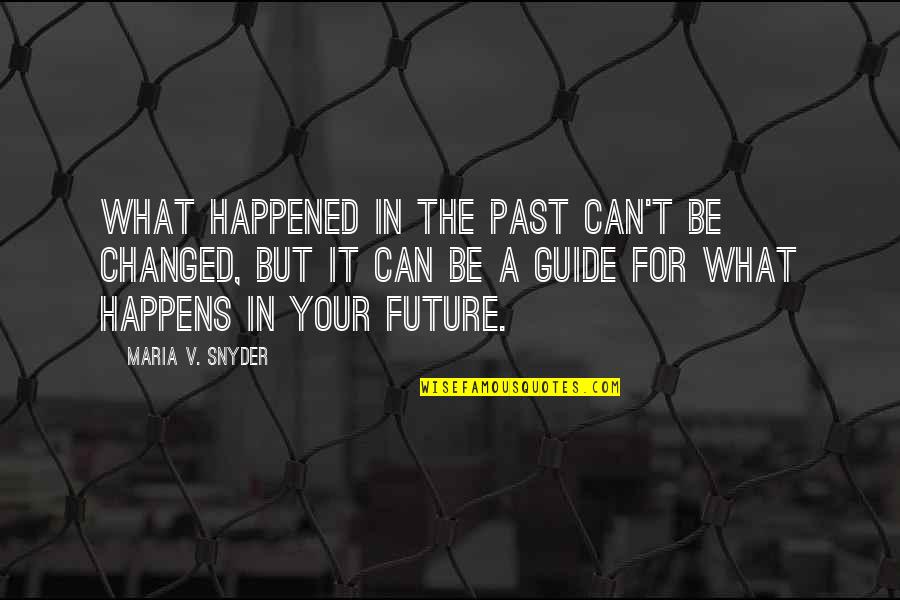 What
happened in the past
can't be changed, but it can be a guide for what happens in your future. —
Maria V. Snyder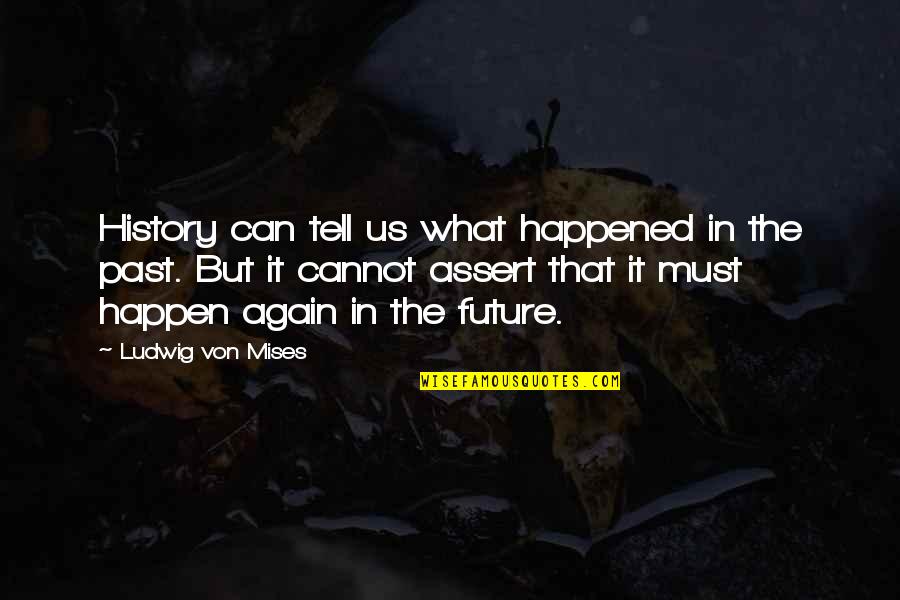 History can tell us what
happened in the past
. But it cannot assert that it must happen again in the future. —
Ludwig Von Mises