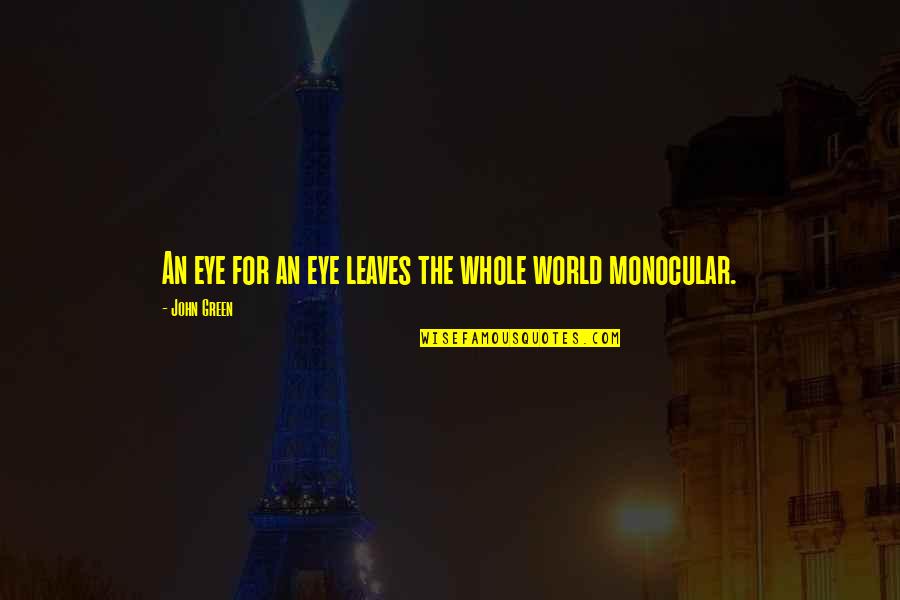 An eye for an eye leaves the whole world monocular.
—
John Green
I want to tell you this: you cannot get the robe of hypocrisy on you so thick that the sharp eye of childhood will not see through every veil.
—
Robert Green Ingersoll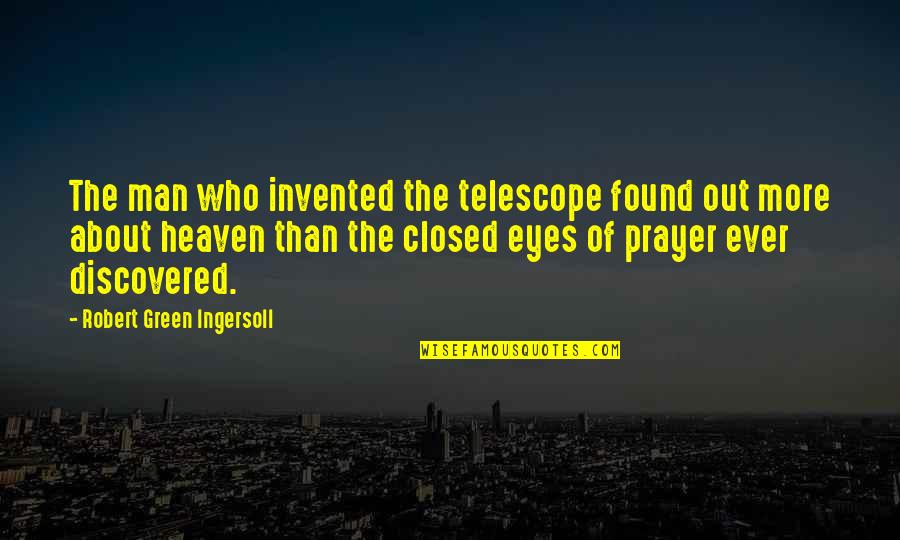 The man who invented the telescope found out more about heaven than the closed eyes of prayer ever discovered.
—
Robert Green Ingersoll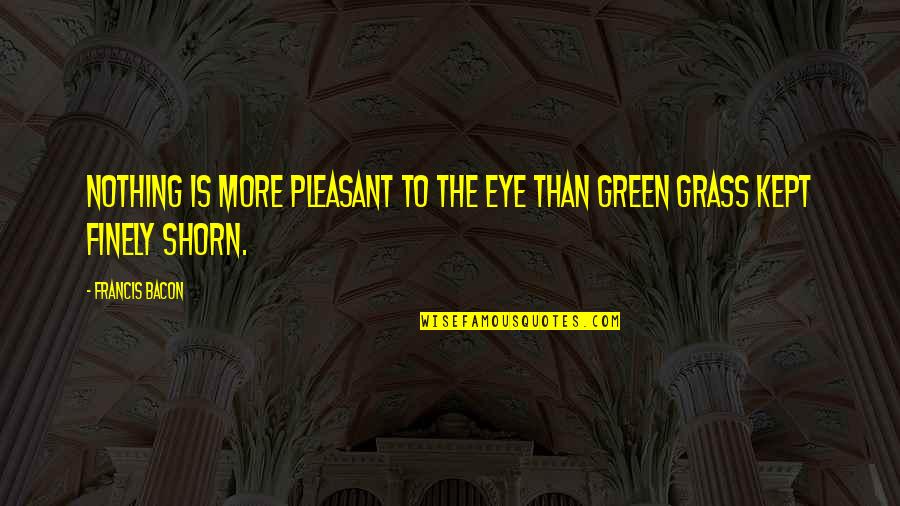 Nothing is more pleasant to the eye than green grass kept finely shorn.
—
Francis Bacon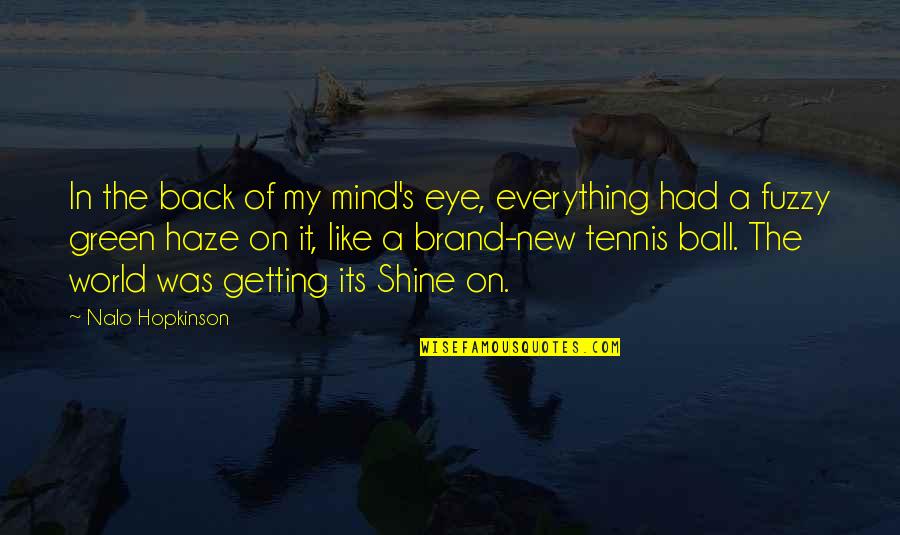 In the back of my mind's eye, everything had a fuzzy green haze on it, like a brand-new tennis ball. The world was getting its Shine on.
—
Nalo Hopkinson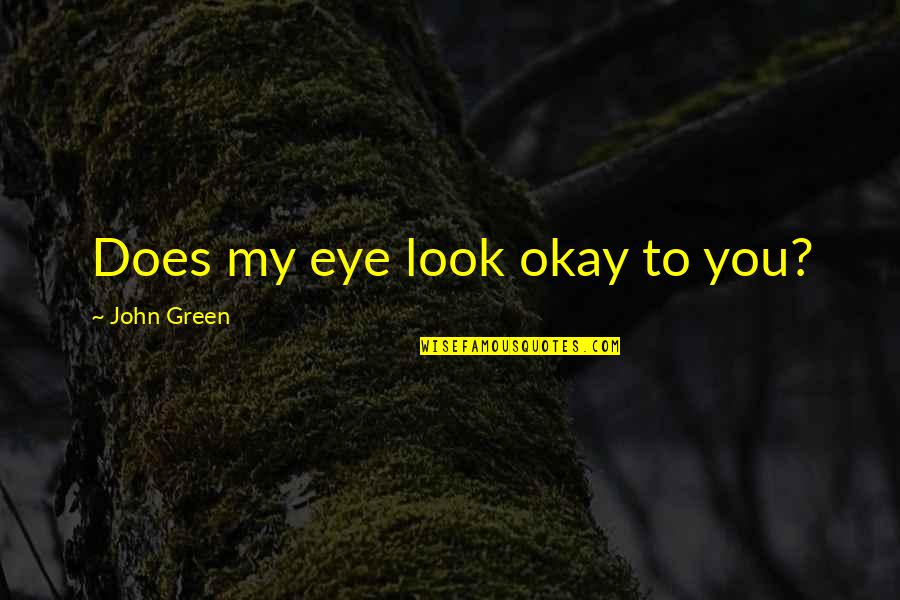 Does my eye look okay to you?
—
John Green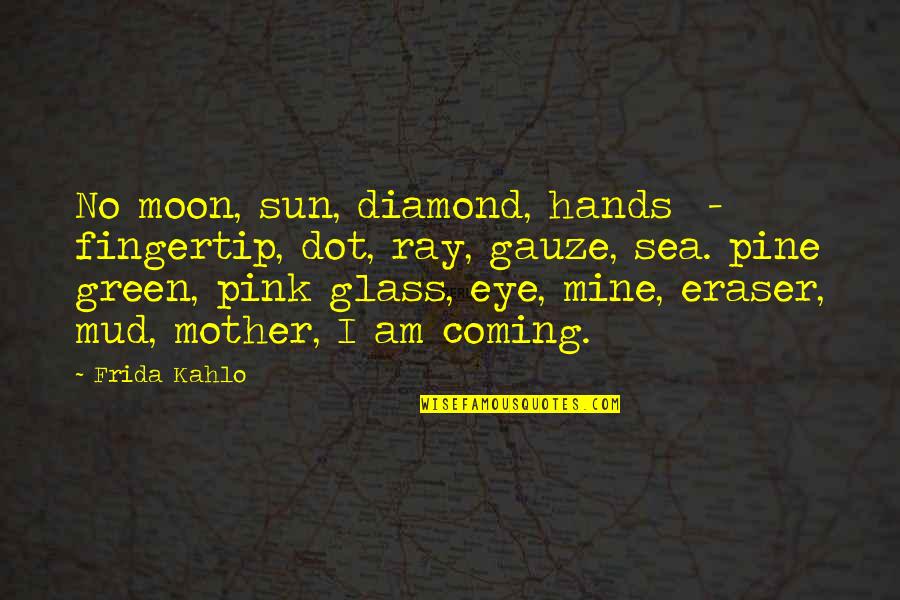 No moon, sun, diamond, hands - fingertip, dot, ray, gauze, sea. pine green, pink glass, eye, mine, eraser, mud, mother, I am coming. —
Frida Kahlo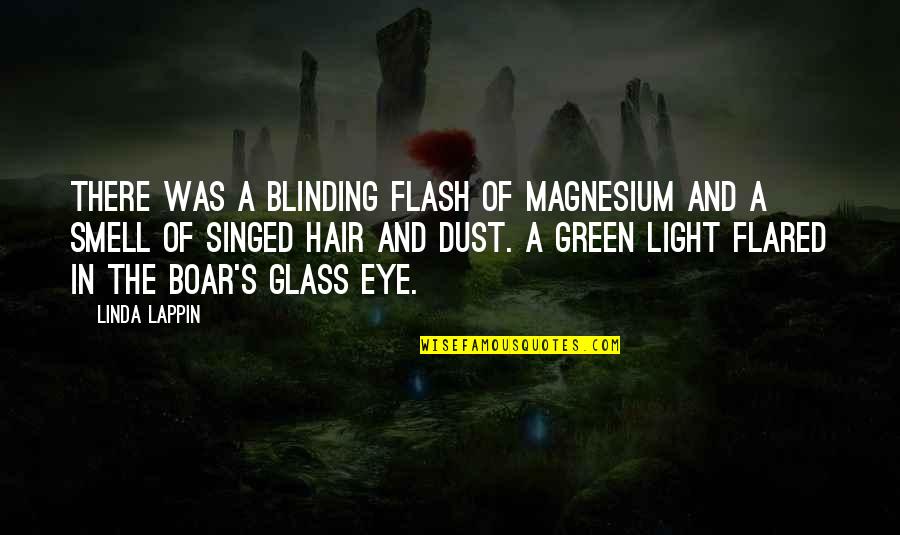 There was a blinding flash of magnesium and a smell of singed hair and dust. A green light flared in the boar's glass eye. —
Linda Lappin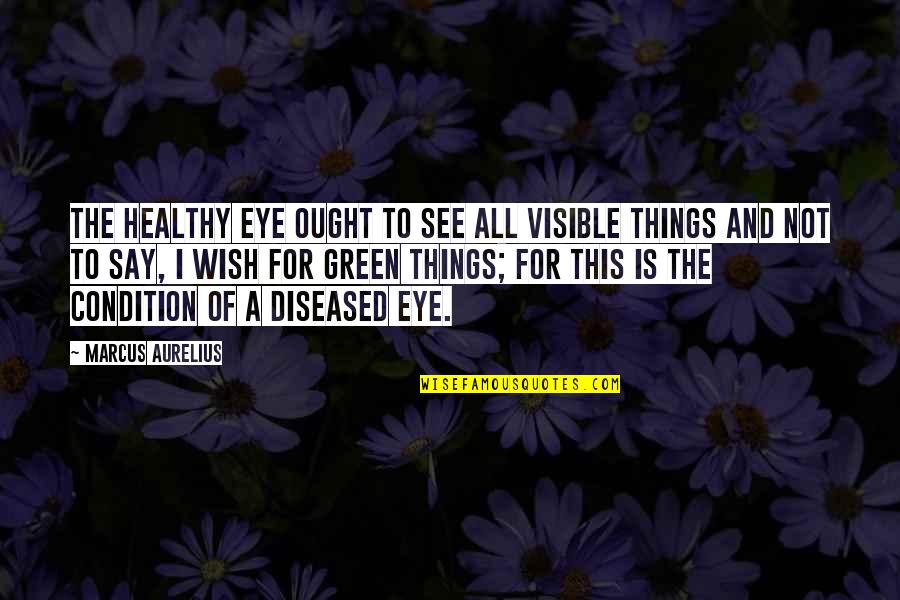 The healthy eye ought to see all visible things and not to say, I wish for green things; for this is the condition of a diseased eye. —
Marcus Aurelius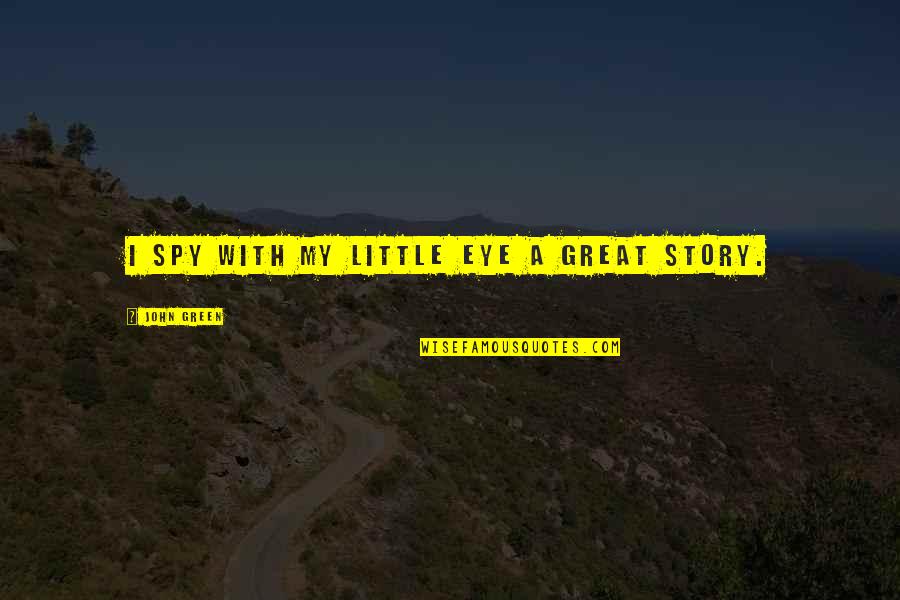 I spy with my little eye a great story. —
John Green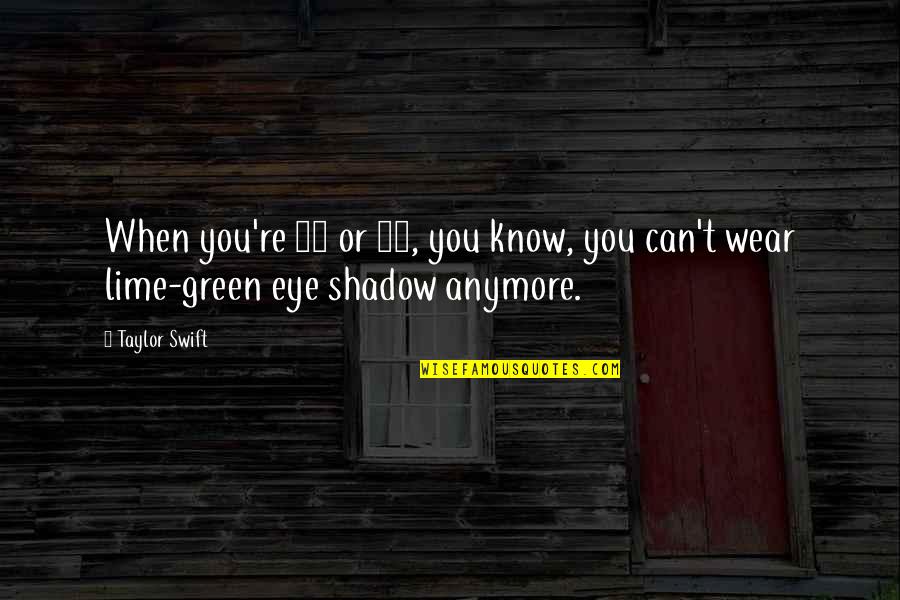 When you're 25 or 30, you know, you can't wear lime-
green eye
shadow anymore. —
Taylor Swift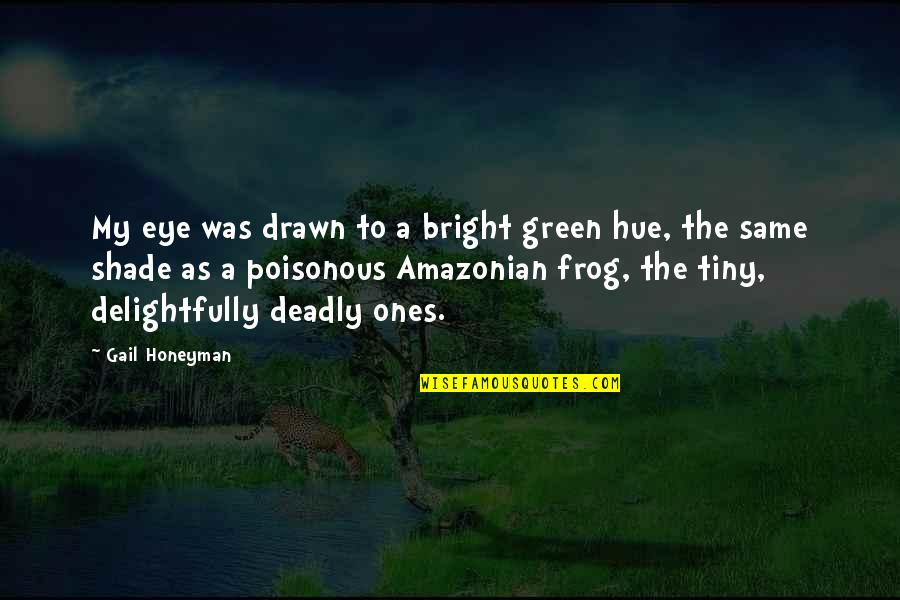 My eye was drawn to a bright green hue, the same shade as a poisonous Amazonian frog, the tiny, delightfully deadly ones. —
Gail Honeyman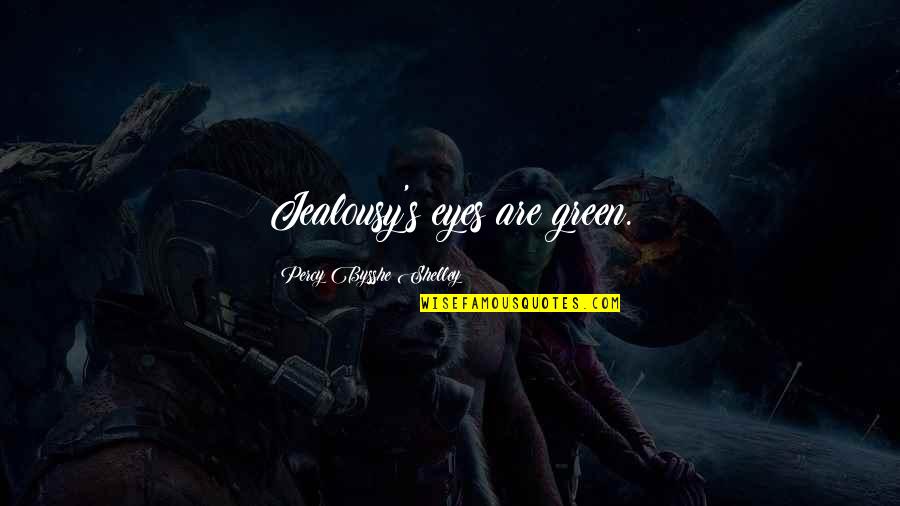 Jealousy's eyes are green. —
Percy Bysshe Shelley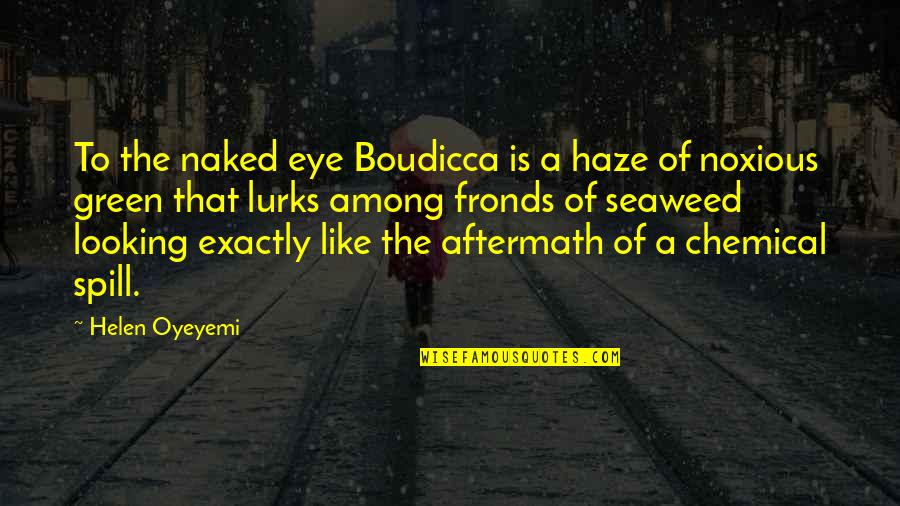 To the naked eye Boudicca is a haze of noxious green that lurks among fronds of seaweed looking exactly like the aftermath of a chemical spill. —
Helen Oyeyemi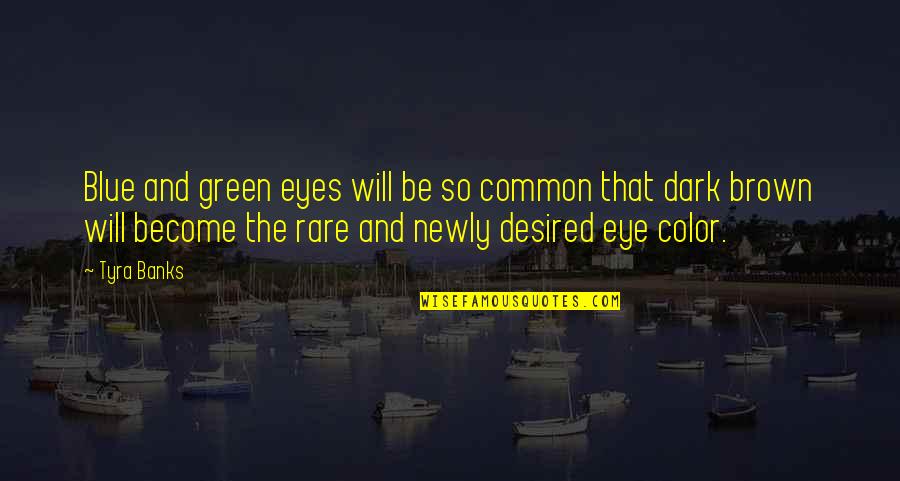 Blue and
green eye
s will be so common that dark brown will become the rare and newly desired eye color. —
Tyra Banks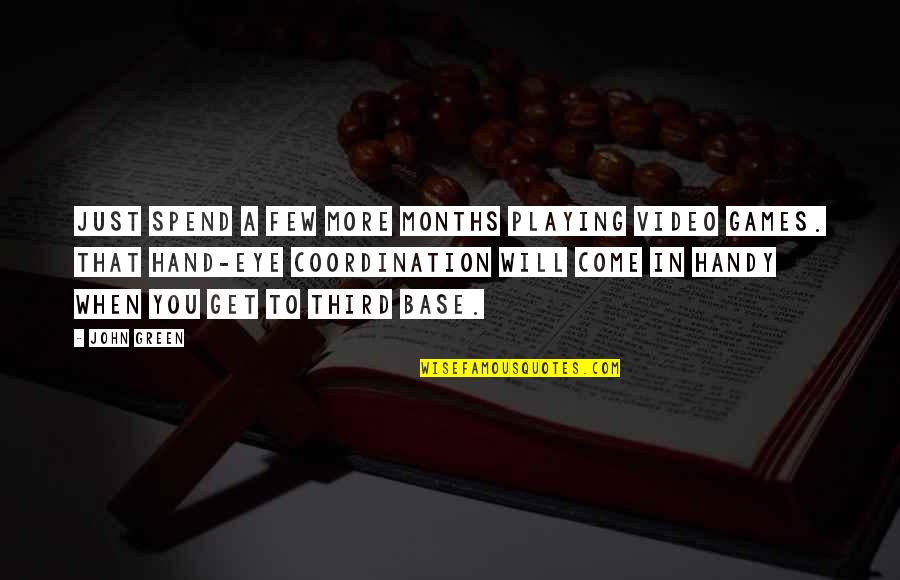 Just spend a few more months playing video games. That hand-eye coordination will come in handy when you get to third base. —
John Green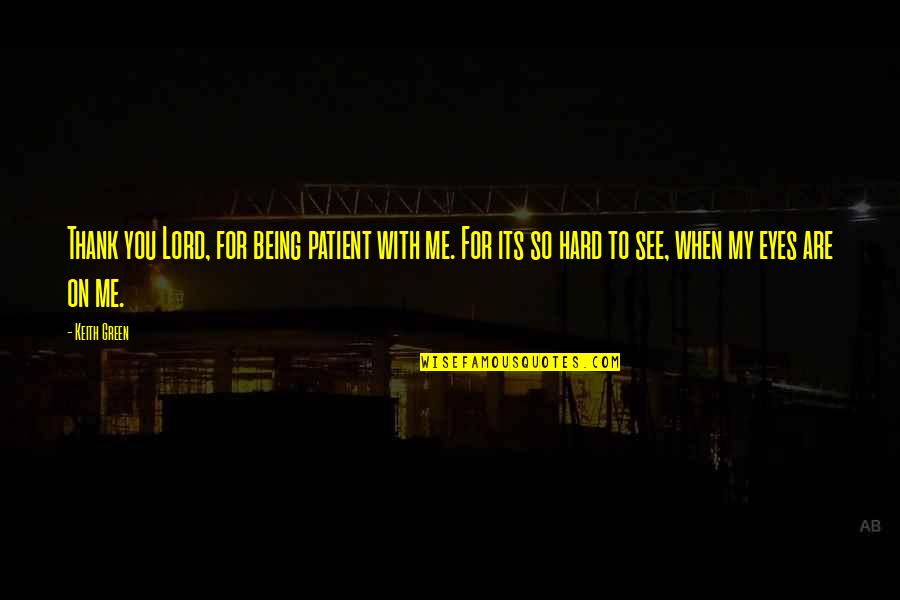 Thank you Lord, for being patient with me. For its so hard to see, when my eyes are on me. —
Keith Green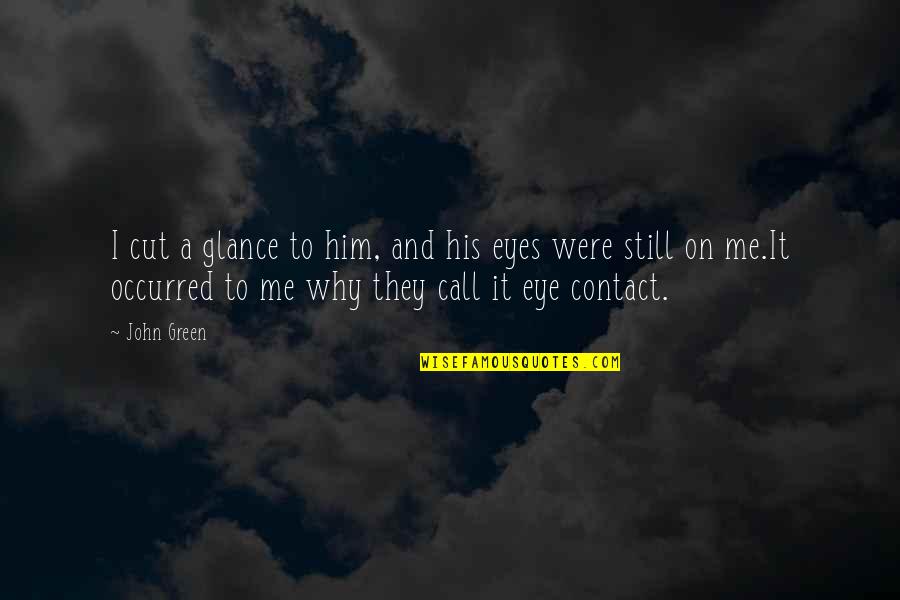 I cut a glance to him, and his eyes were still on me.
It occurred to me why they call it eye contact. —
John Green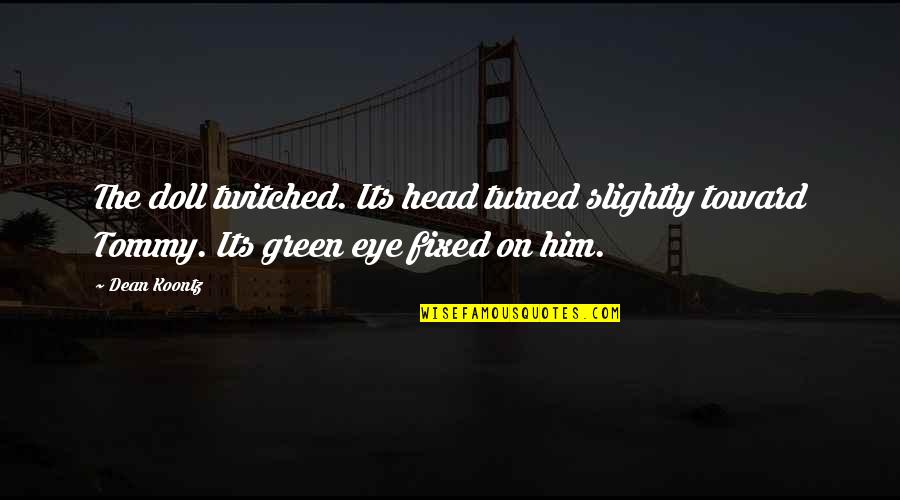 The doll twitched. Its head turned slightly toward Tommy. Its
green eye
fixed on him. —
Dean Koontz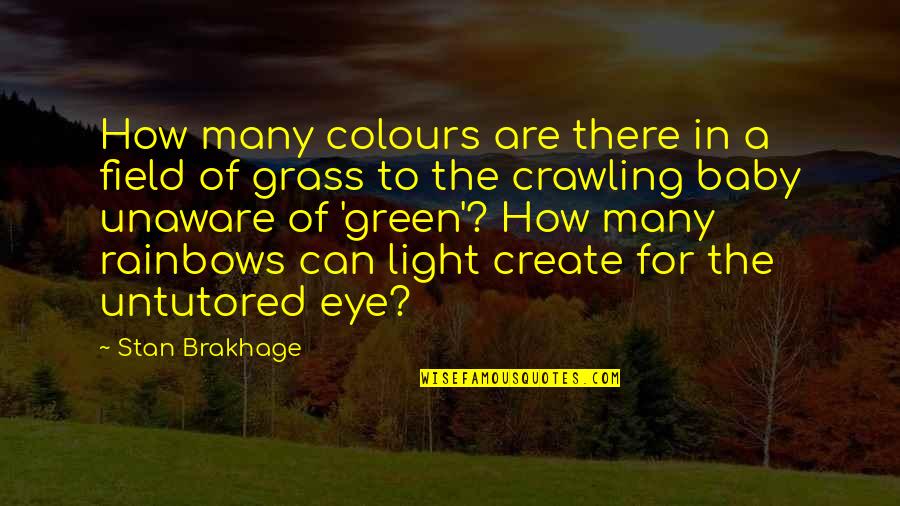 How many colours are there in a field of grass to the crawling baby unaware of 'green'? How many rainbows can light create for the untutored eye? —
Stan Brakhage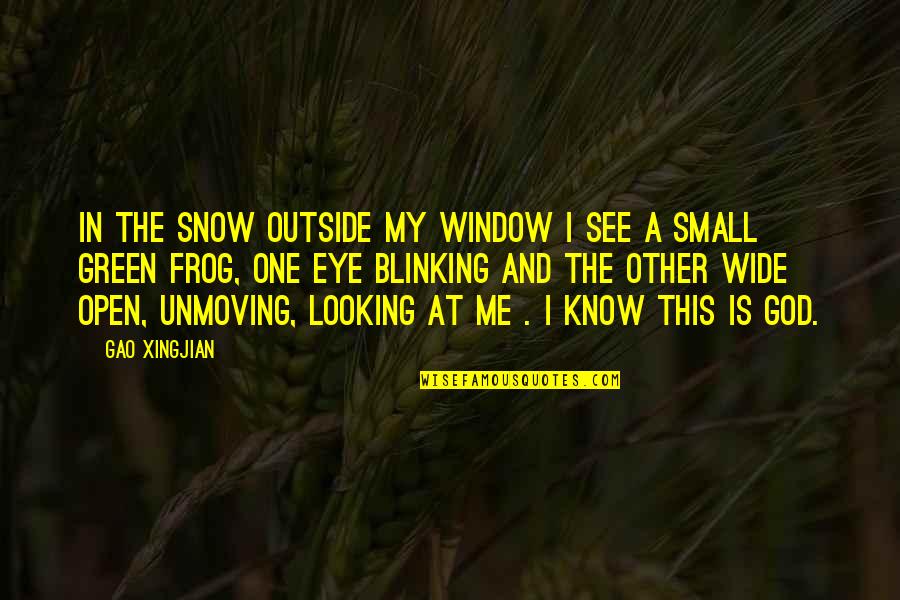 In the snow outside my window I see a small green frog, one eye blinking and the other wide open, unmoving, looking at me . I know this is God. —
Gao Xingjian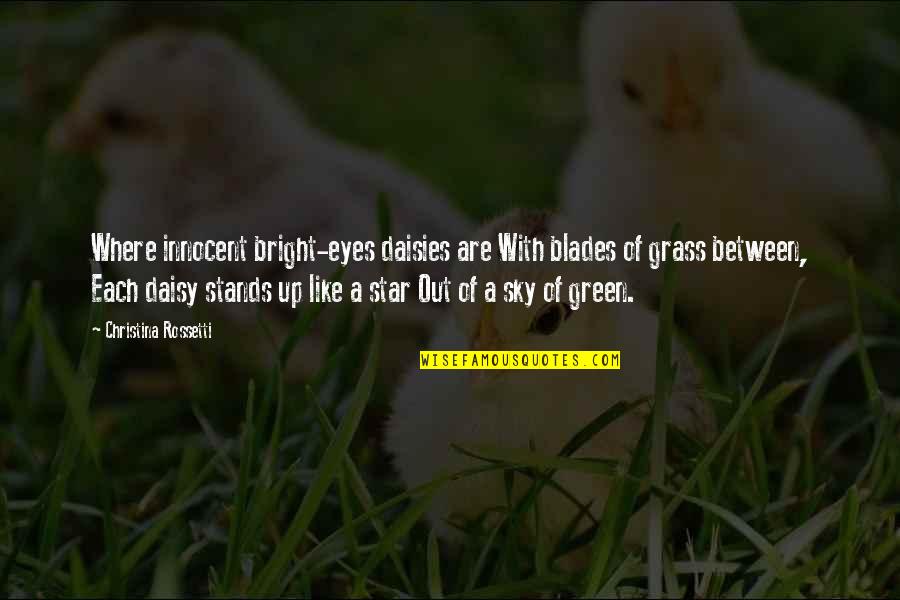 Where innocent bright-eyes daisies are With blades of grass between, Each daisy stands up like a star Out of a sky of green. —
Christina Rossetti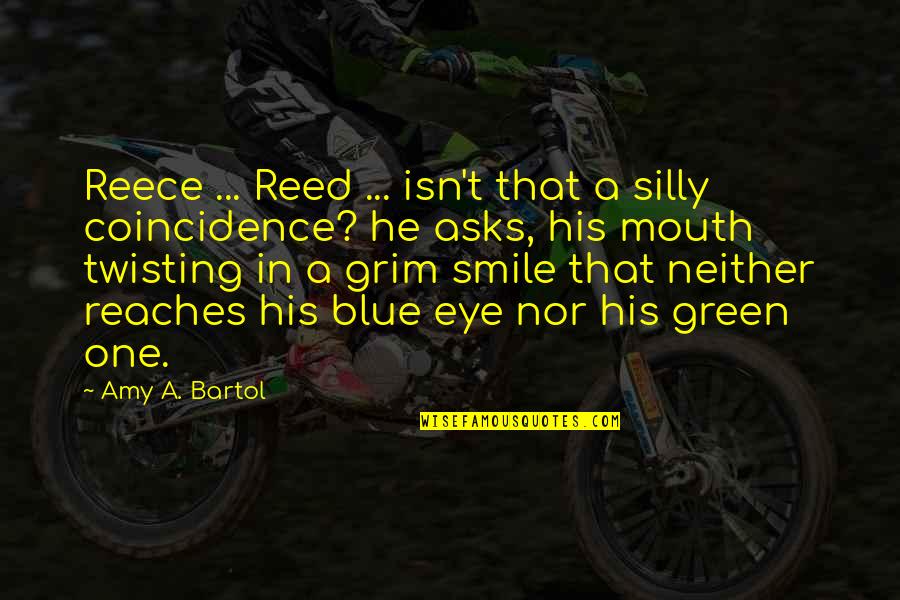 Reece ... Reed ... isn't that a silly coincidence? he asks, his mouth twisting in a grim smile that neither reaches his blue eye nor his green one. —
Amy A. Bartol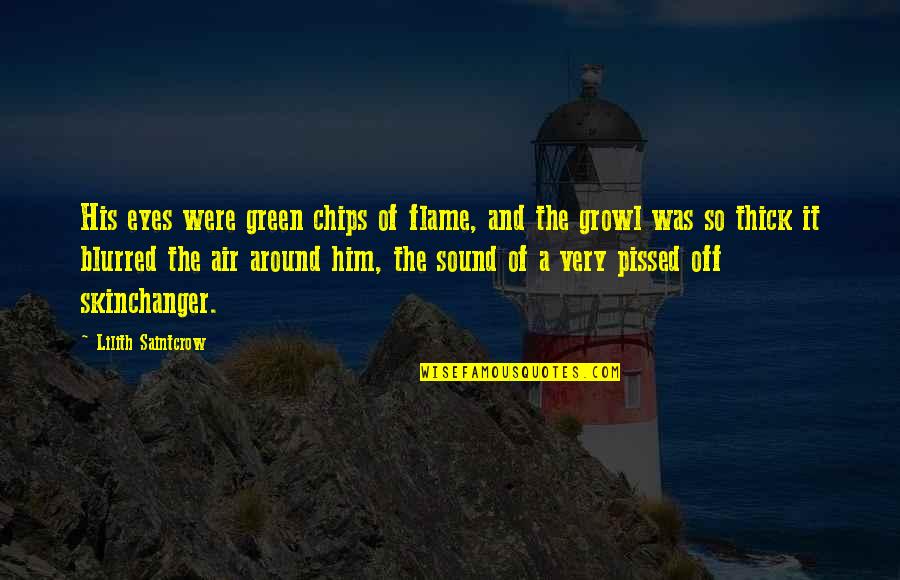 His eyes were green chips of flame, and the growl was so thick it blurred the air around him, the sound of a very pissed off skinchanger. —
Lilith Saintcrow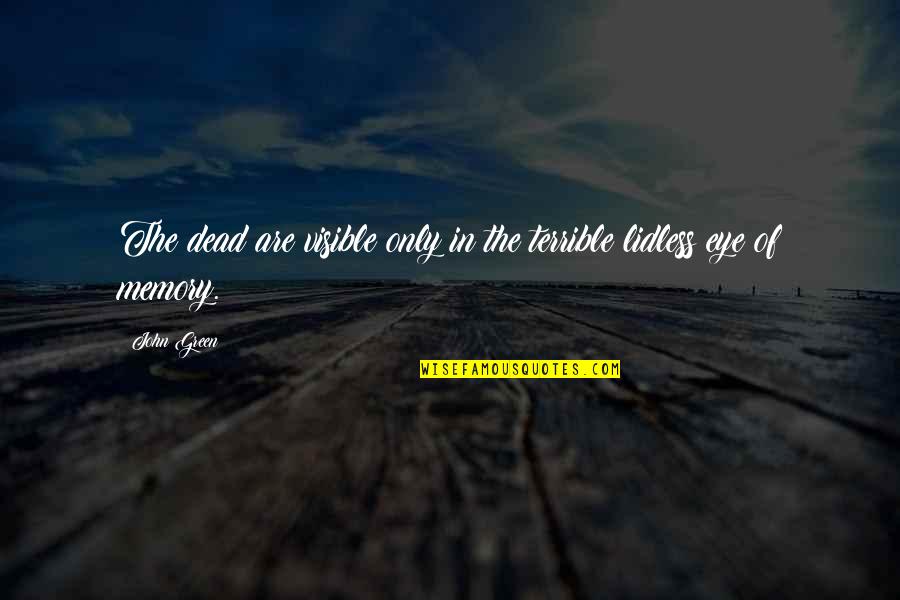 The dead are visible only in the terrible lidless eye of memory. —
John Green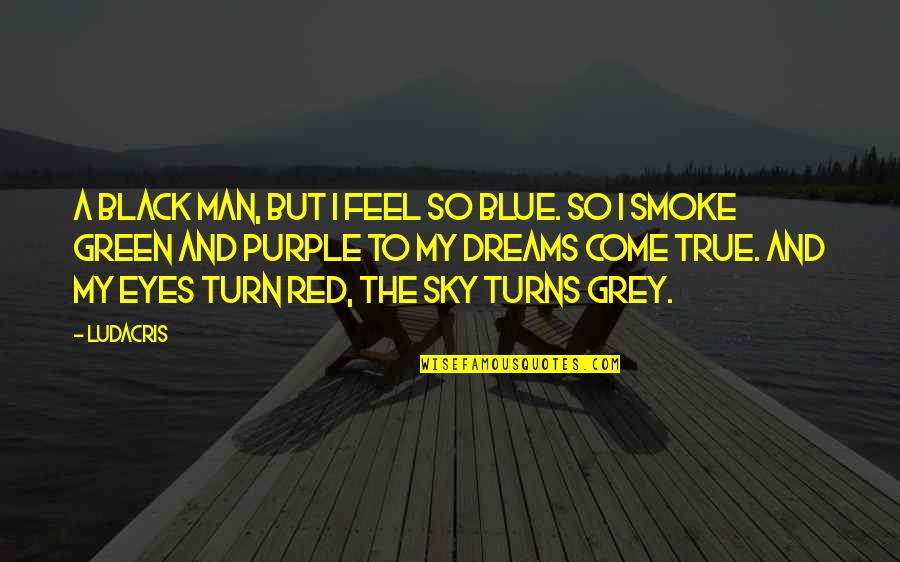 A black man, but I feel so blue. So I smoke green and purple to my dreams come true. And my eyes turn red, the sky turns grey. —
Ludacris