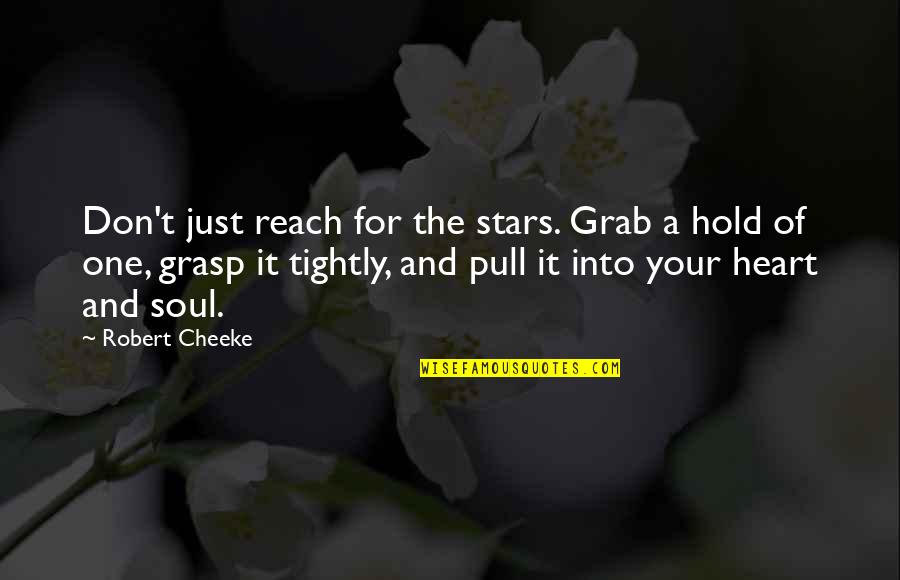 Don't just reach for the stars. Grab a hold of one, grasp it tightly, and pull it into your heart and soul.
—
Robert Cheeke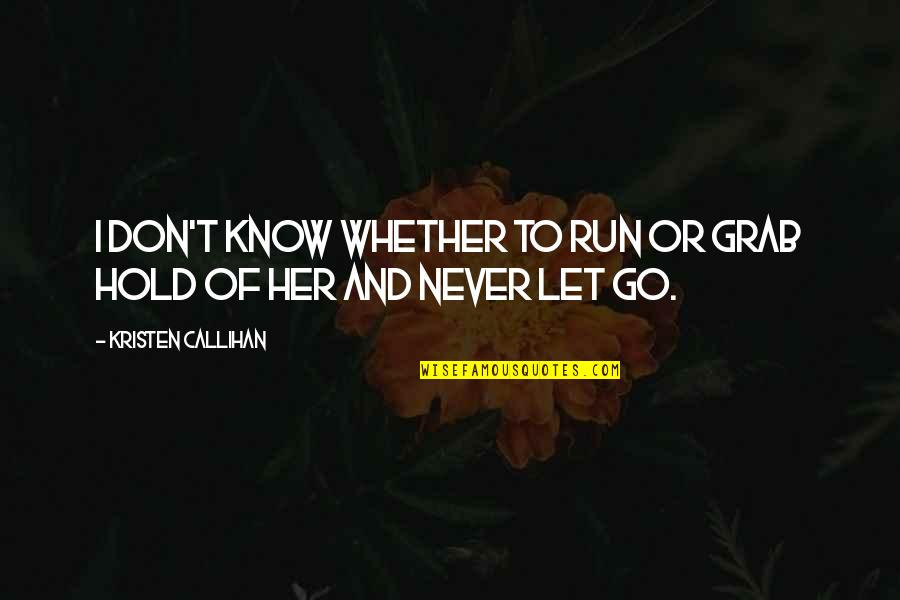 I don't know whether to run or grab hold of her and never let go.
—
Kristen Callihan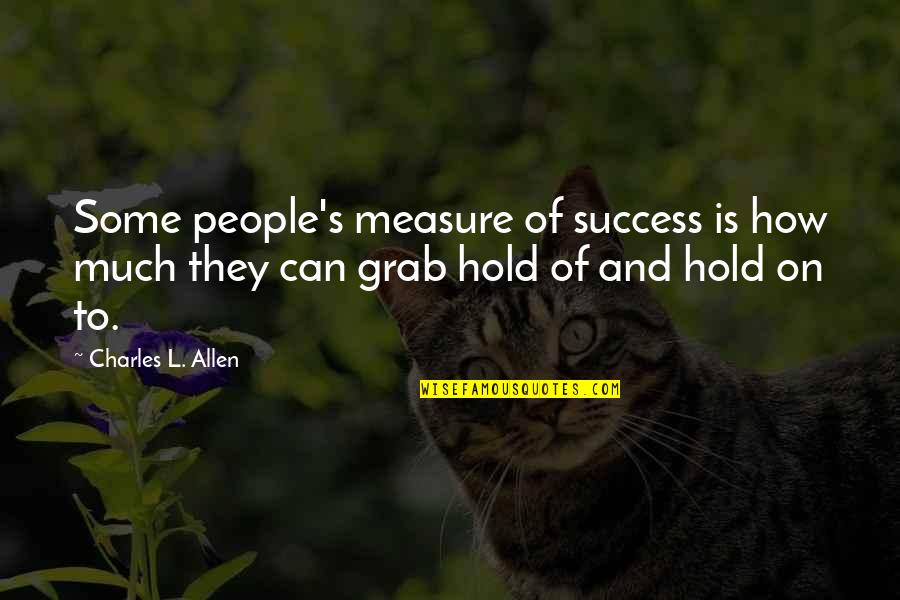 Some people's measure of success is how much they can grab hold of and hold on to.
—
Charles L. Allen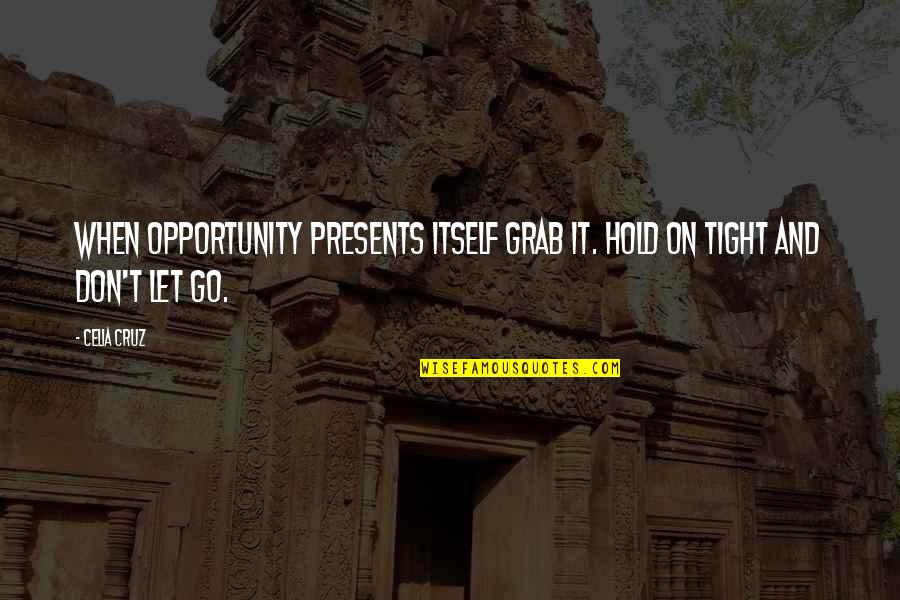 When opportunity presents itself grab it. Hold on tight and don't let go.
—
Celia Cruz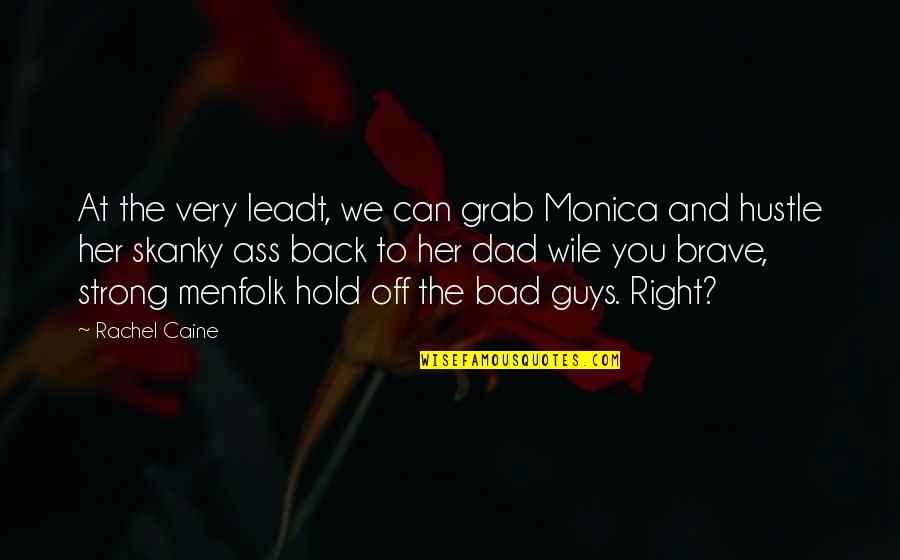 At the very leadt, we can grab Monica and hustle her skanky ass back to her dad wile you brave, strong menfolk hold off the bad guys. Right? —
Rachel Caine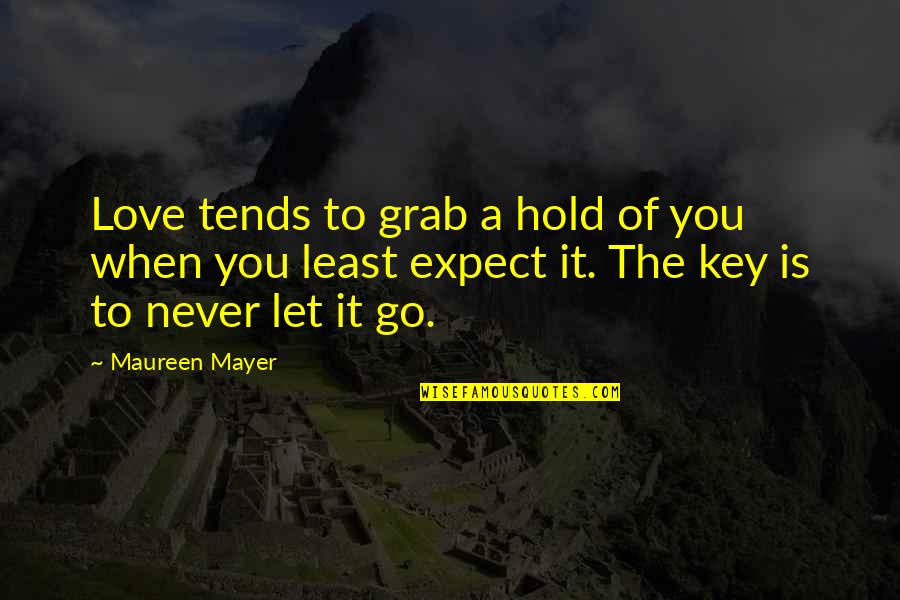 Love tends to grab a hold of you when you least expect it. The key is to never let it go. —
Maureen Mayer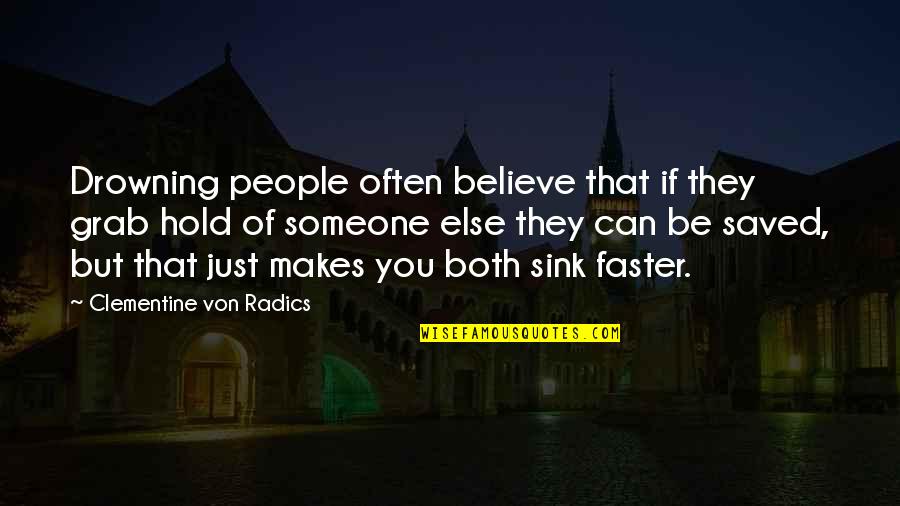 Drowning people often believe that if they
grab hold
of someone else they can be saved, but that just makes you both sink faster. —
Clementine Von Radics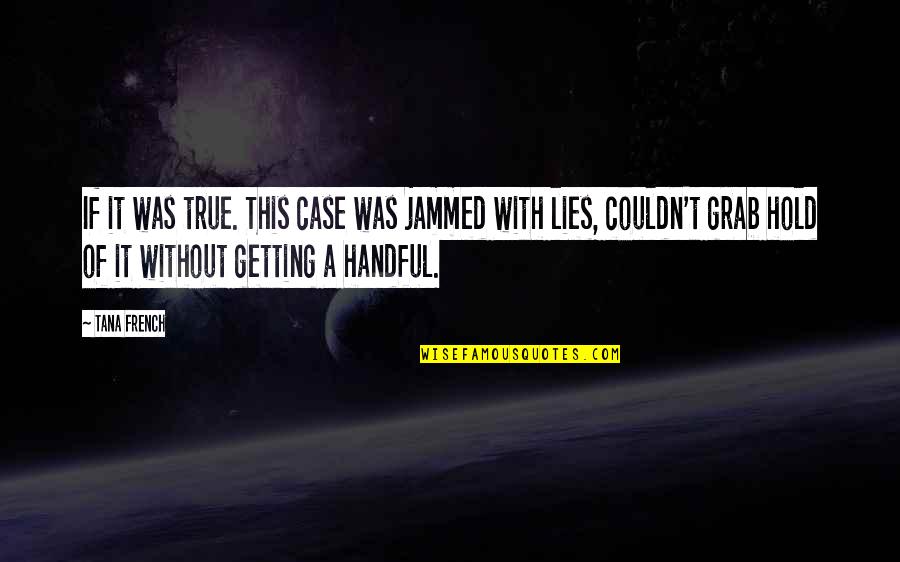 If it was true. This case was jammed with lies, couldn't
grab hold
of it without getting a handful. —
Tana French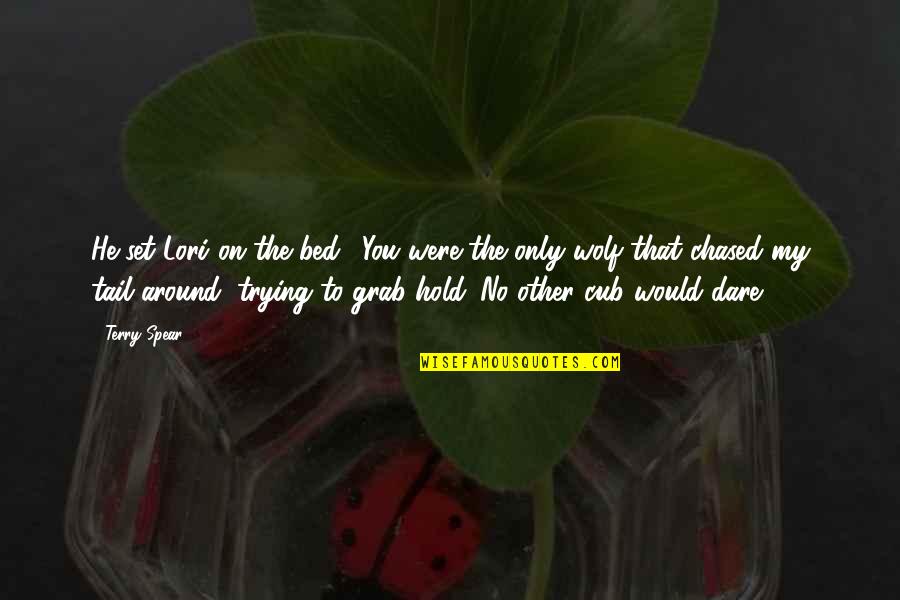 He set Lori on the bed. "You were the only wolf that chased my tail around, trying to
grab hold
. No other cub would dare. —
Terry Spear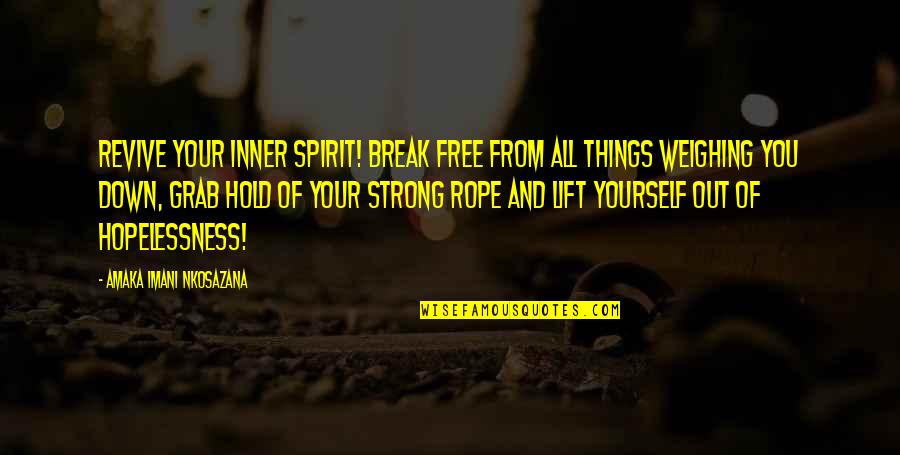 Revive your inner spirit! Break free from all things weighing you down,
grab hold
of your strong rope and lift yourself out of hopelessness! —
Amaka Imani Nkosazana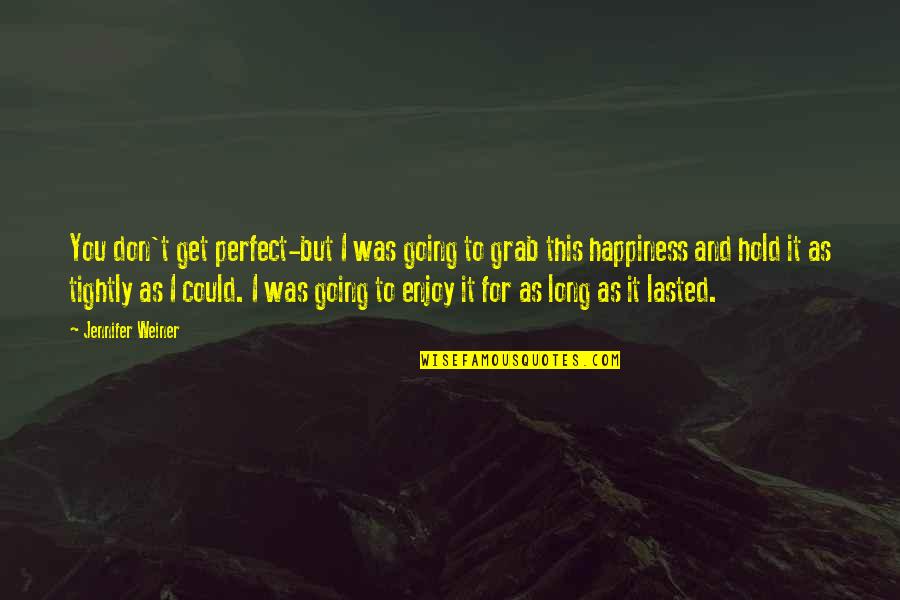 You don't get perfect-but I was going to grab this happiness and hold it as tightly as I could. I was going to enjoy it for as long as it lasted. —
Jennifer Weiner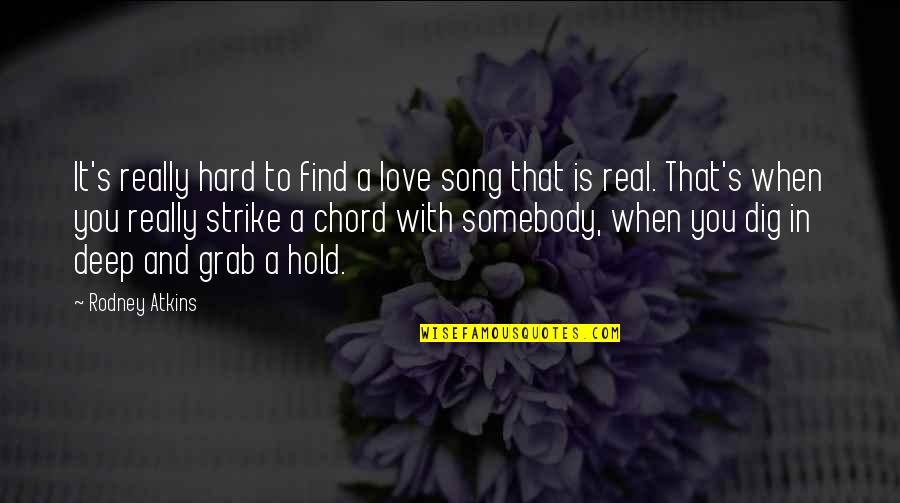 It's really hard to find a love song that is real. That's when you really strike a chord with somebody, when you dig in deep and grab a hold. —
Rodney Atkins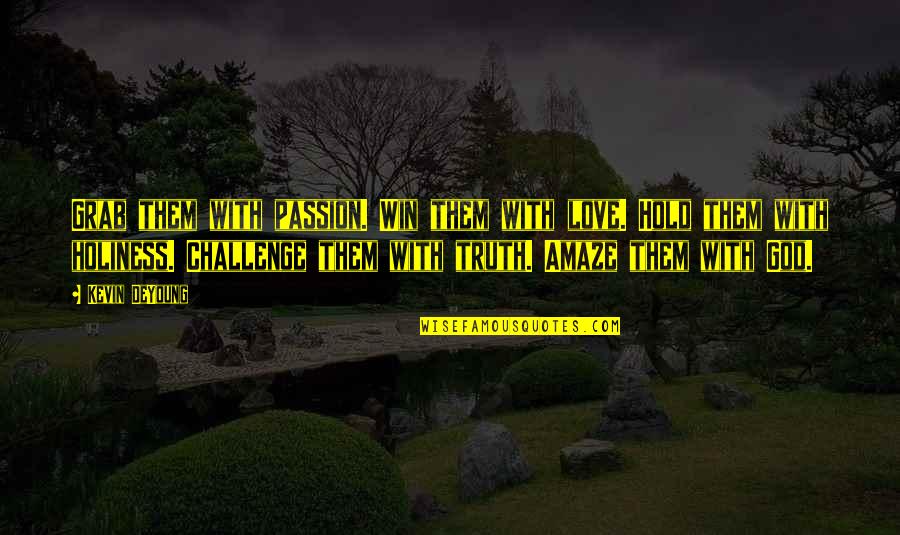 Grab them with passion. Win them with love. Hold them with holiness. Challenge them with truth. Amaze them with God. —
Kevin DeYoung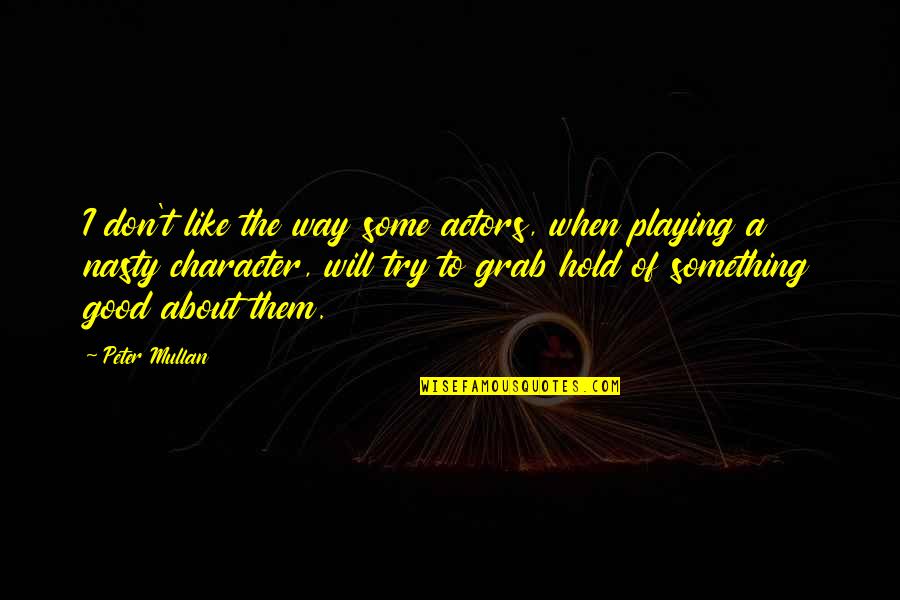 I don't like the way some actors, when playing a nasty character, will try to
grab hold
of something good about them. —
Peter Mullan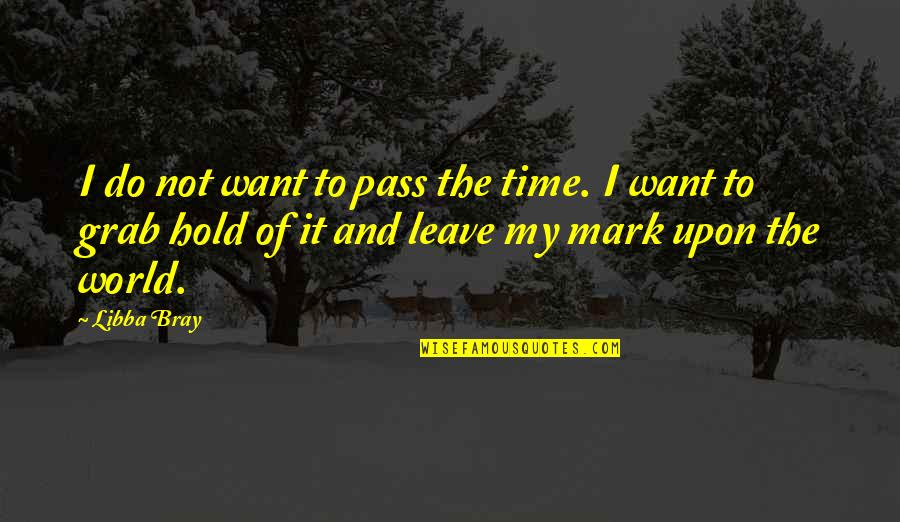 I do not want to pass the time. I want to
grab hold
of it and leave my mark upon the world. —
Libba Bray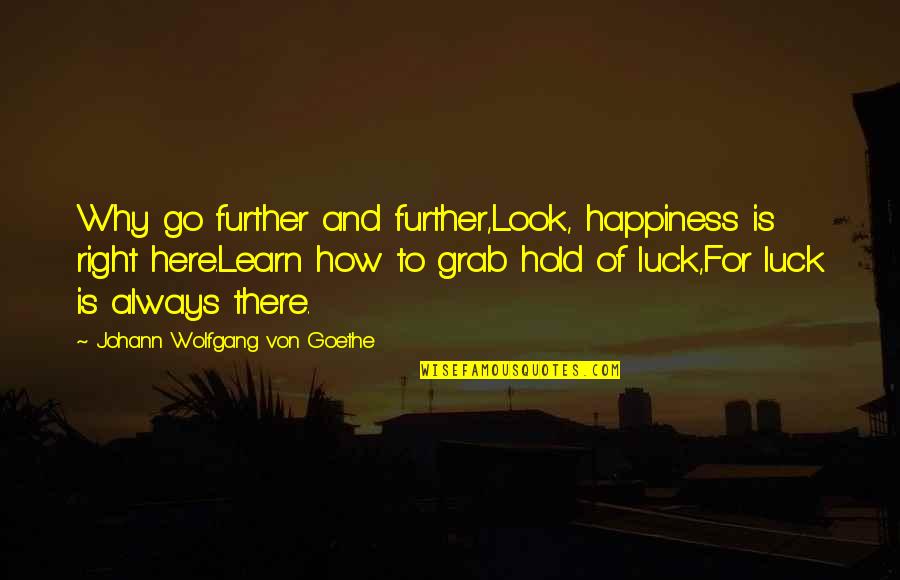 Why go further and further,
Look, happiness is right here.
Learn how to
grab hold
of luck,
For luck is always there. —
Johann Wolfgang Von Goethe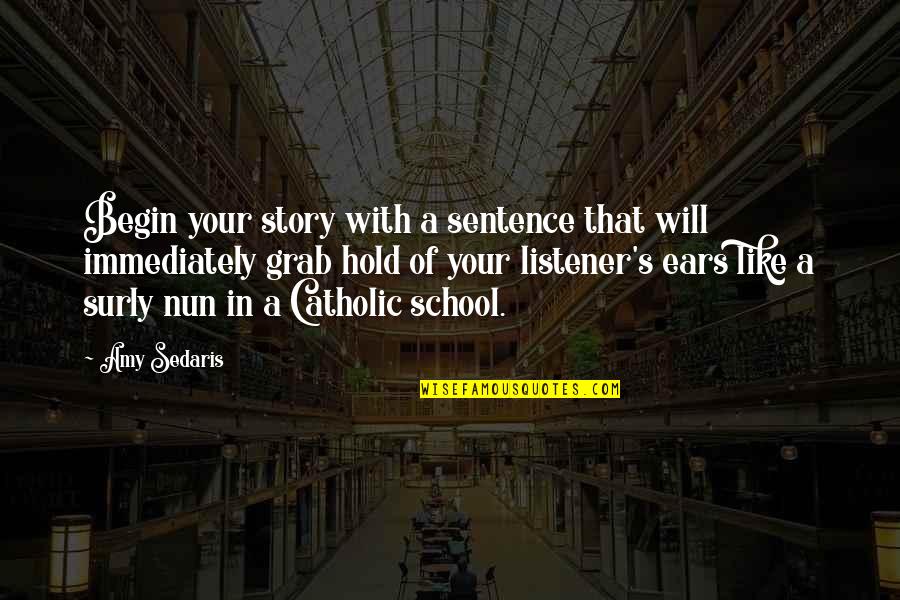 Begin your story with a sentence that will immediately
grab hold
of your listener's ears like a surly nun in a Catholic school. —
Amy Sedaris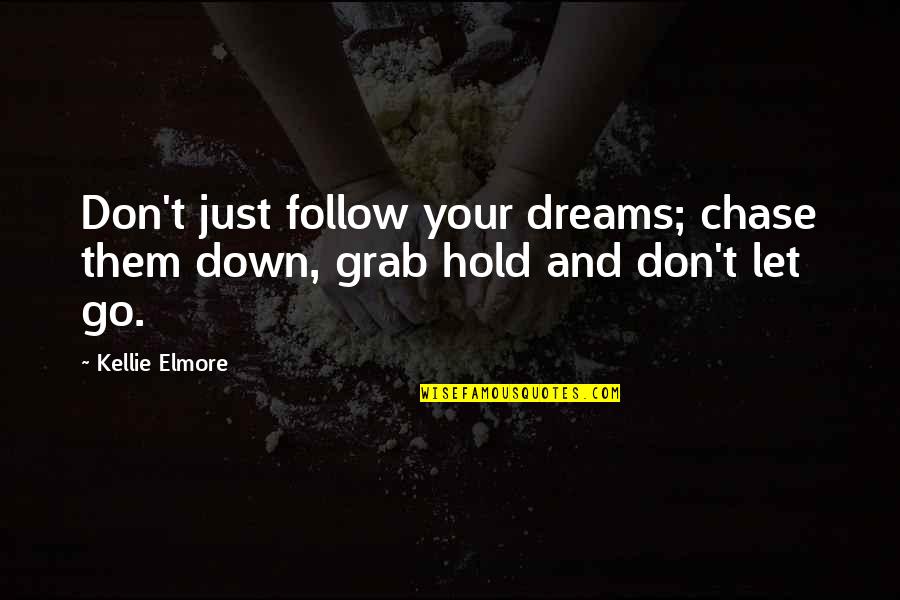 Don't just follow your dreams; chase them down,
grab hold
and don't let go. —
Kellie Elmore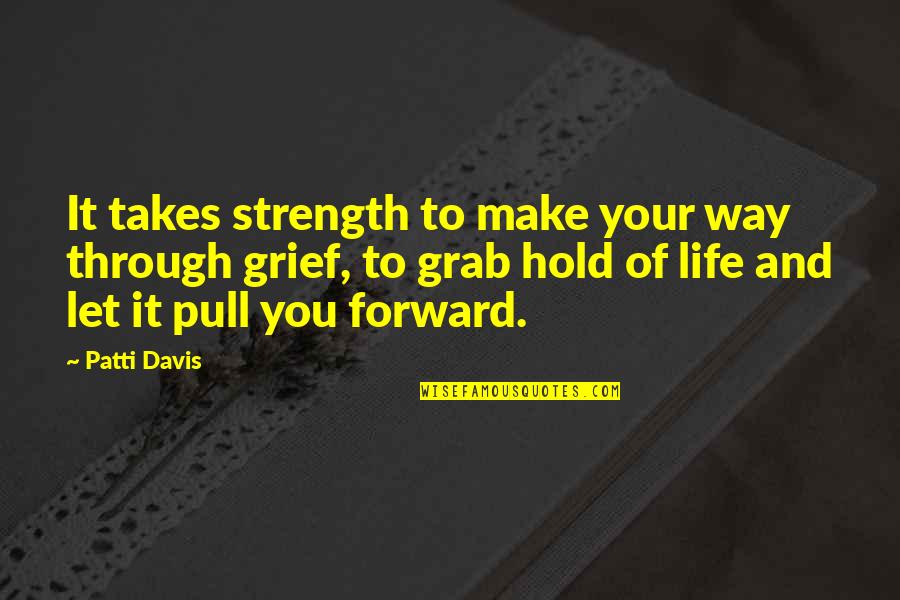 It takes strength to make your way through grief, to
grab hold
of life and let it pull you forward. —
Patti Davis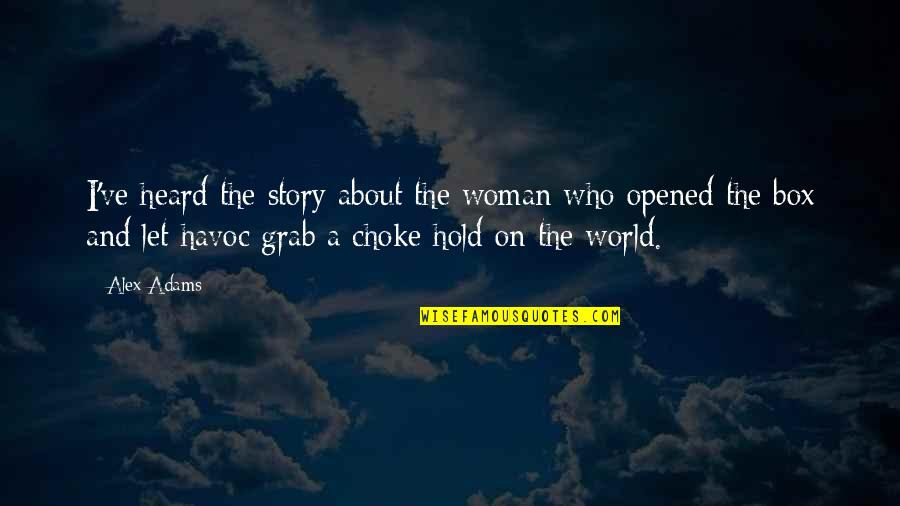 I've heard the story about the woman who opened the box and let havoc grab a choke hold on the world. —
Alex Adams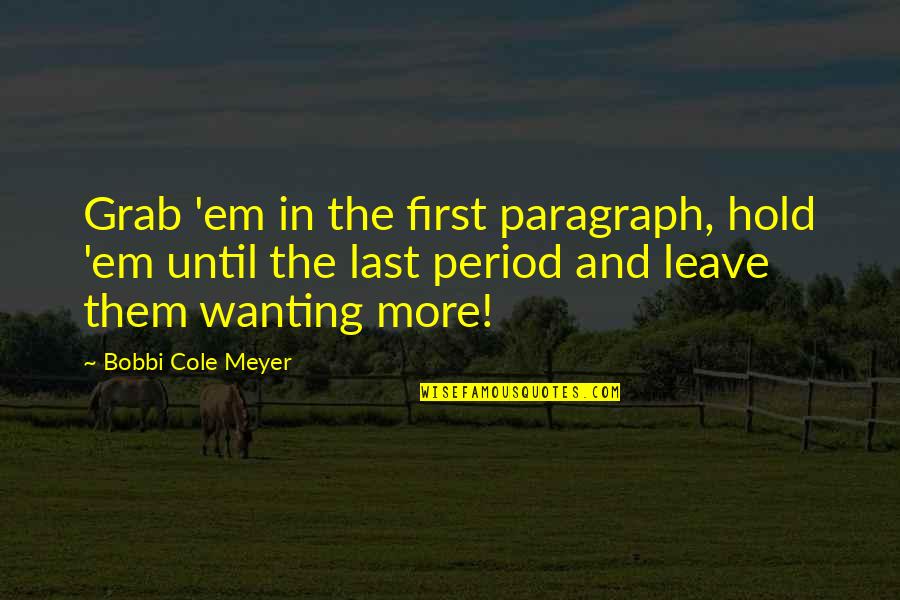 Grab 'em in the first paragraph, hold 'em until the last period and leave them wanting more! —
Bobbi Cole Meyer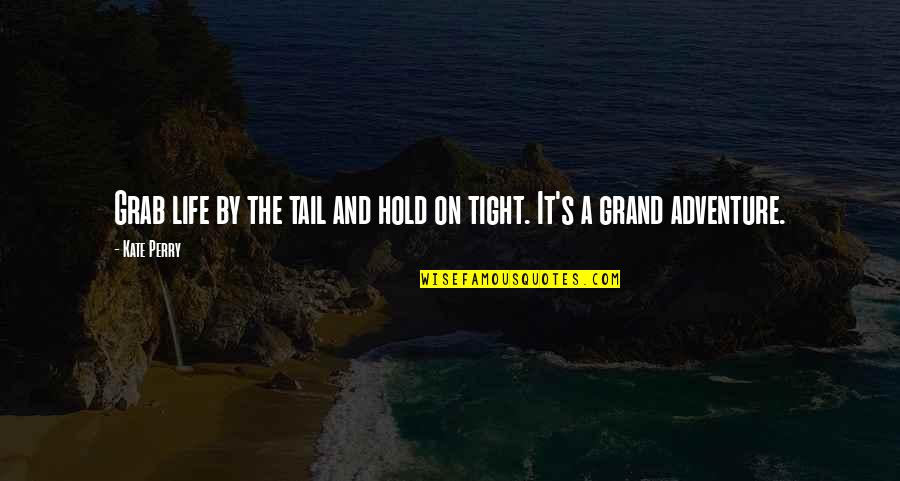 Grab life by the tail and hold on tight. It's a grand adventure. —
Kate Perry
The trouble with marrying an actor is they grab you in their arms, hold you close and tell you how wonderful they are. —
Shelley Winters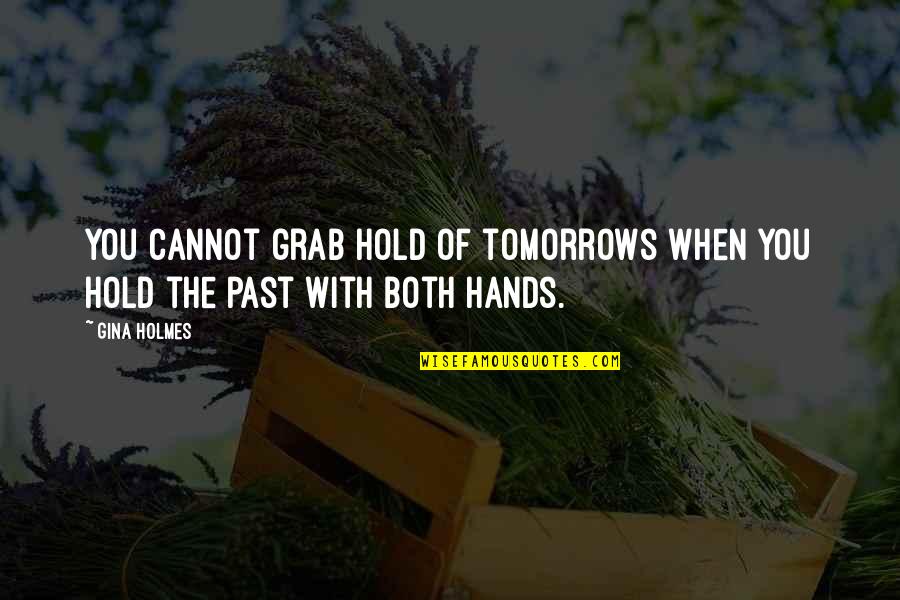 You cannot
grab hold
of tomorrows when you hold the past with both hands. —
Gina Holmes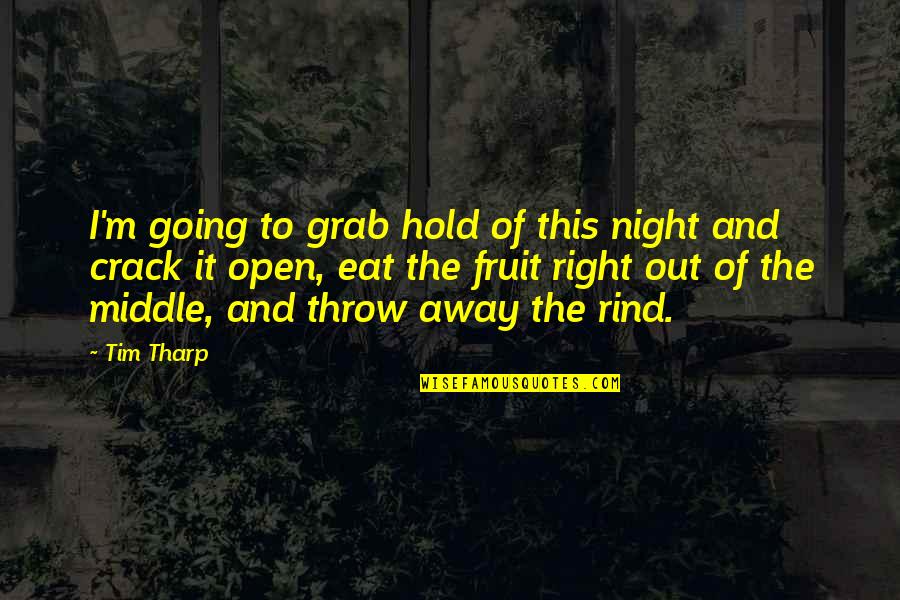 I'm going to
grab hold
of this night and crack it open, eat the fruit right out of the middle, and throw away the rind. —
Tim Tharp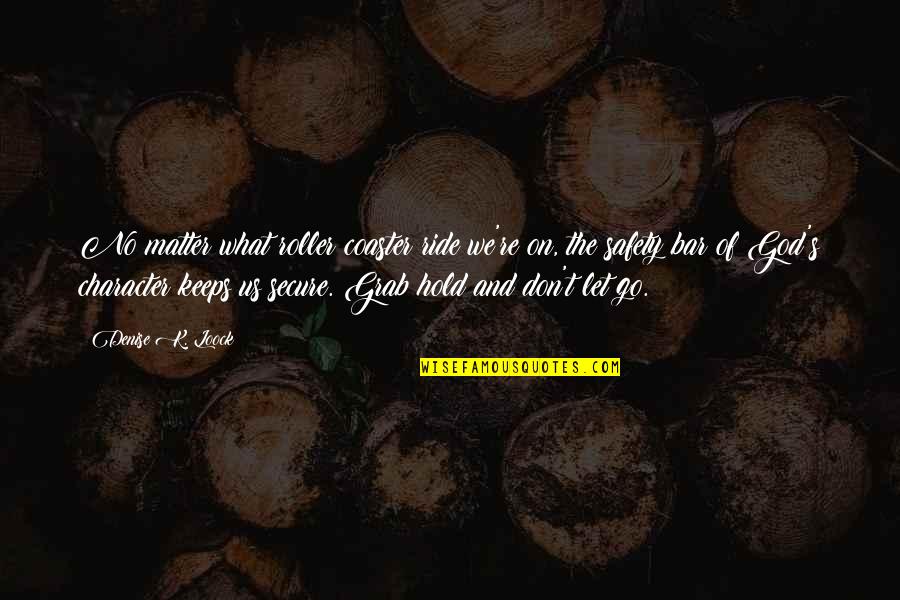 No matter what roller coaster ride we're on, the safety bar of God's character keeps us secure.
Grab hold
and don't let go. —
Denise K. Loock