Good Friends Are Family Quotes
Collection of top 32 famous quotes about Good Friends Are Family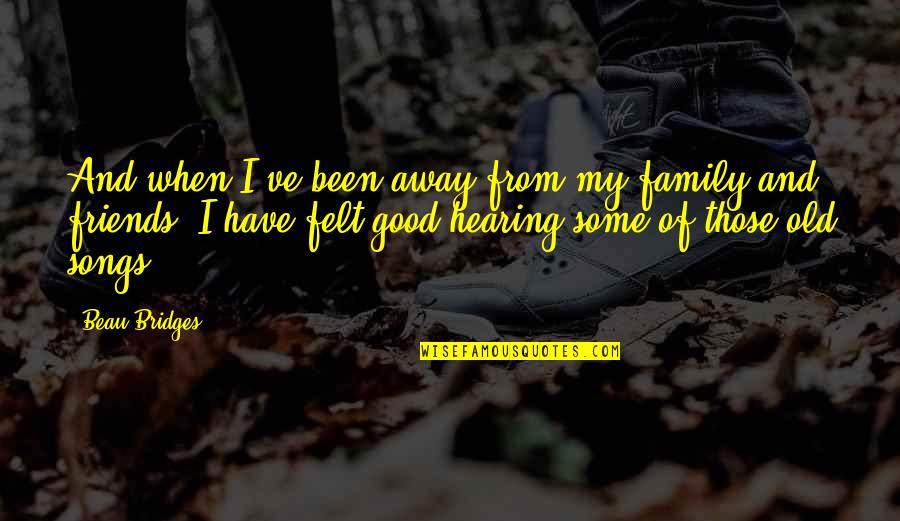 And when I've been away from my family and friends, I have felt good hearing some of those old songs.
—
Beau Bridges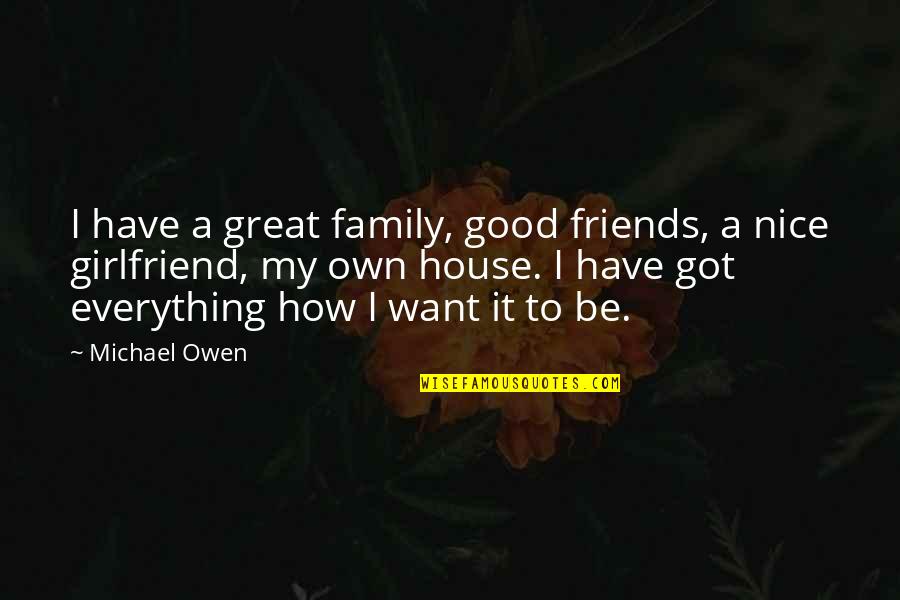 I have a great family, good friends, a nice girlfriend, my own house. I have got everything how I want it to be.
—
Michael Owen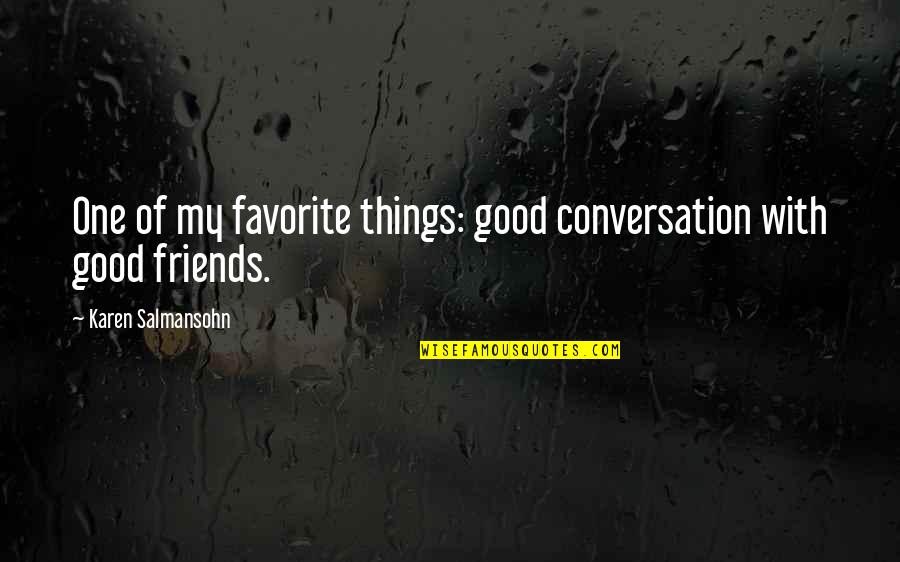 One of my favorite things: good conversation with good friends.
—
Karen Salmansohn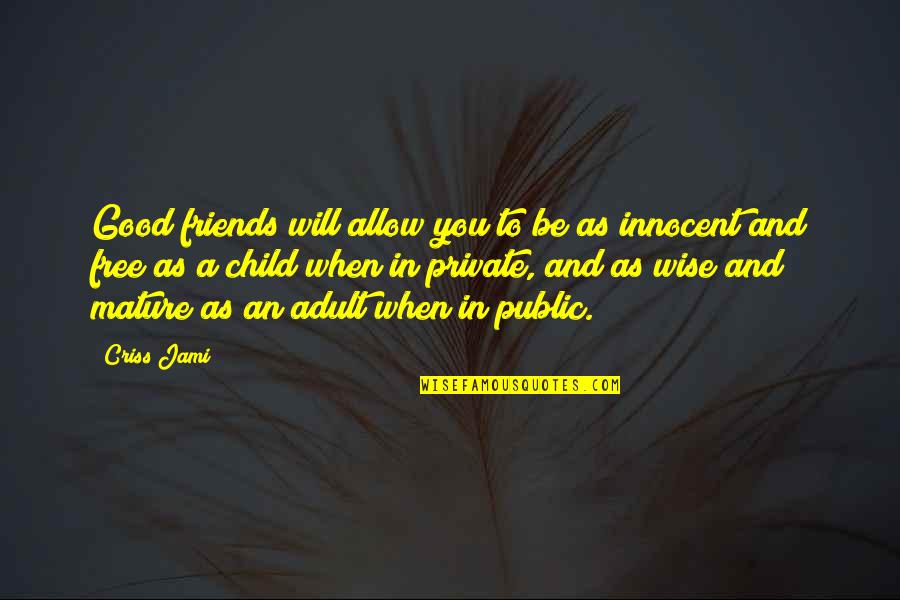 Good friends will allow you to be as innocent and free as a child when in private, and as wise and mature as an adult when in public.
—
Criss Jami
Happiness being surrounded by good friends and family at a BBQ.
—
Richie Norton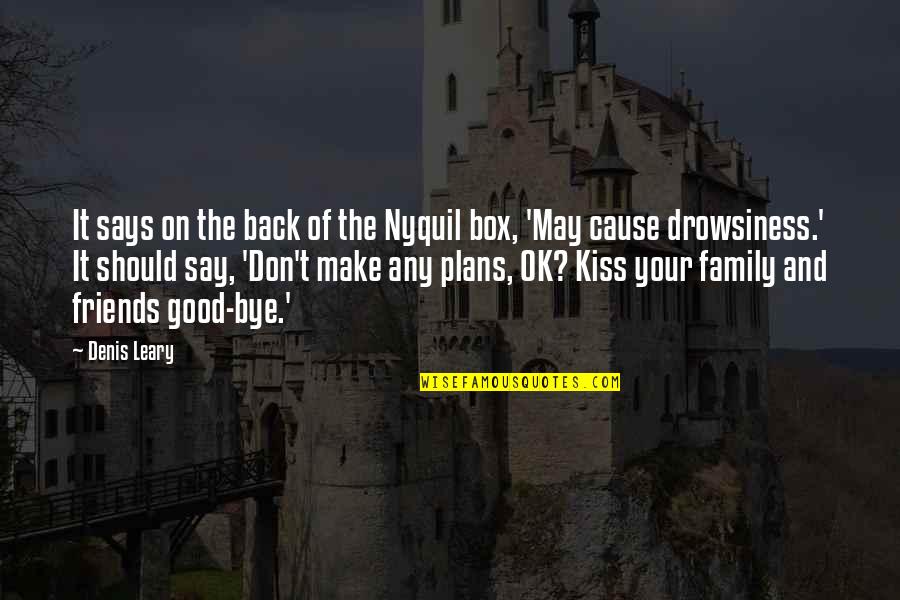 It says on the back of the Nyquil box, 'May cause drowsiness.' It should say, 'Don't make any plans, OK? Kiss your family and friends good-bye.'
—
Denis Leary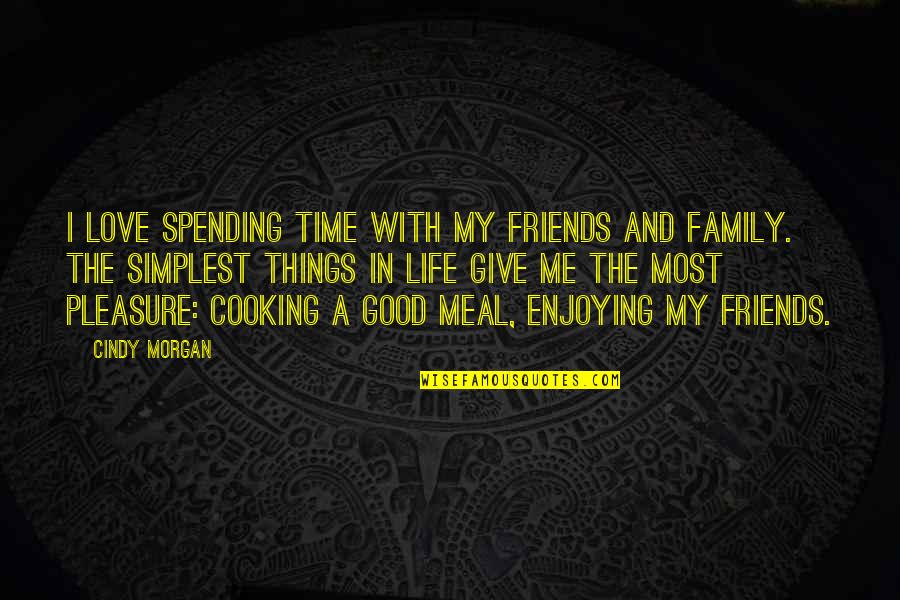 I love spending time with my friends and family. The simplest things in life give me the most pleasure: cooking a good meal, enjoying my friends.
—
Cindy Morgan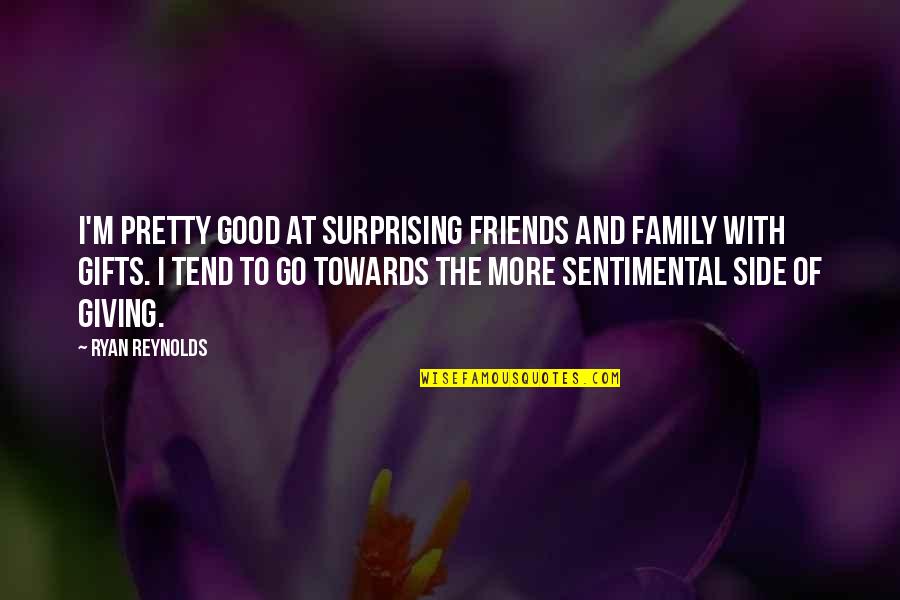 I'm pretty good at surprising friends and family with gifts. I tend to go towards the more sentimental side of giving.
—
Ryan Reynolds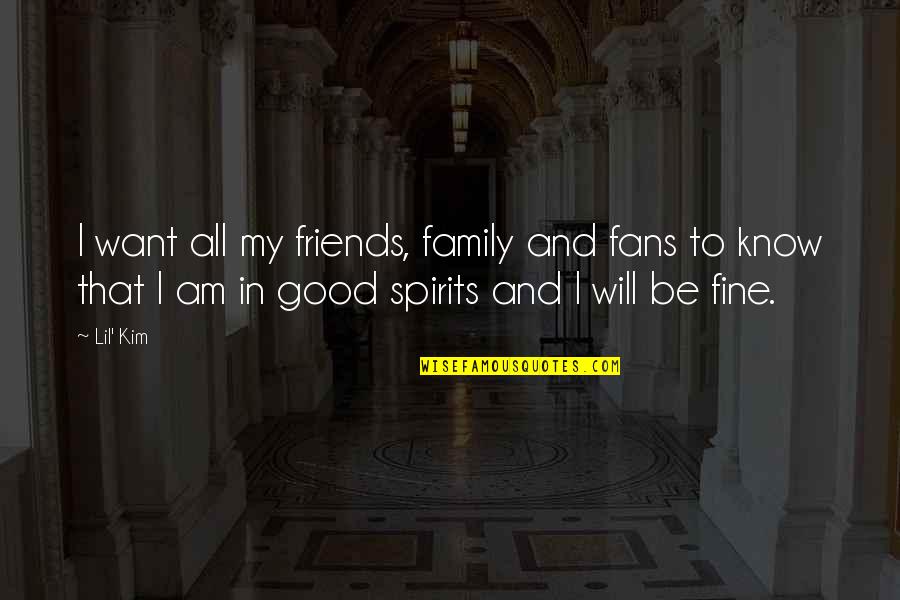 I want all my friends, family and fans to know that I am in good spirits and I will be fine.
—
Lil' Kim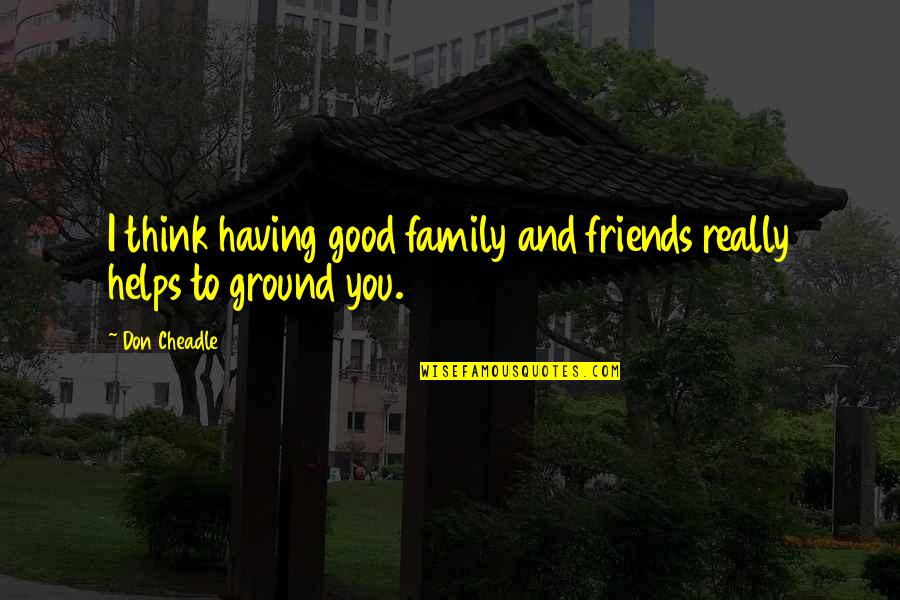 I think having good family and friends really helps to ground you.
—
Don Cheadle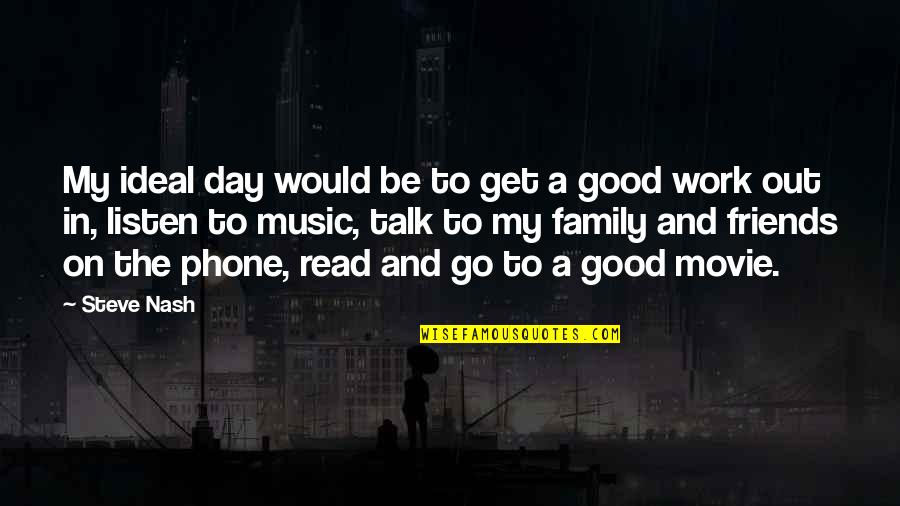 My ideal day would be to get a good work out in, listen to music, talk to my family and friends on the phone, read and go to a good movie.
—
Steve Nash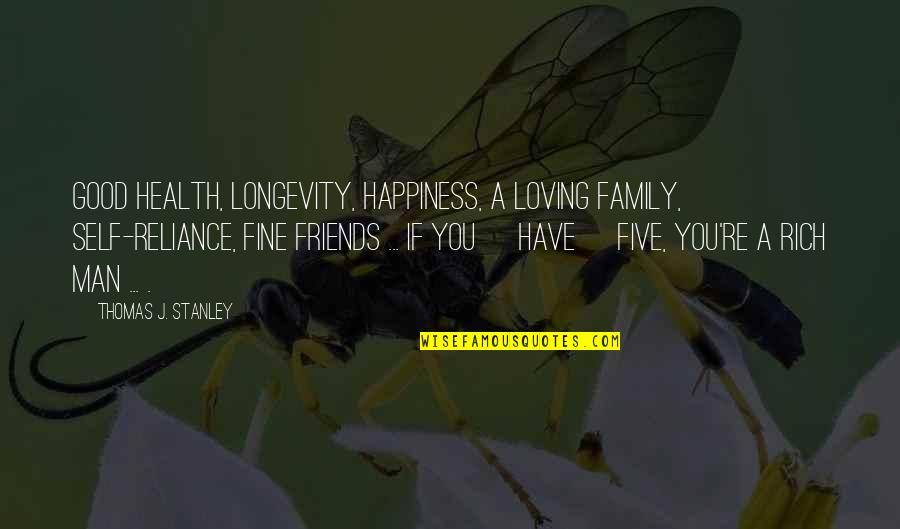 Good health, longevity, happiness, a loving family, self-reliance, fine friends ... if you [have] five, you're a rich man ... .
—
Thomas J. Stanley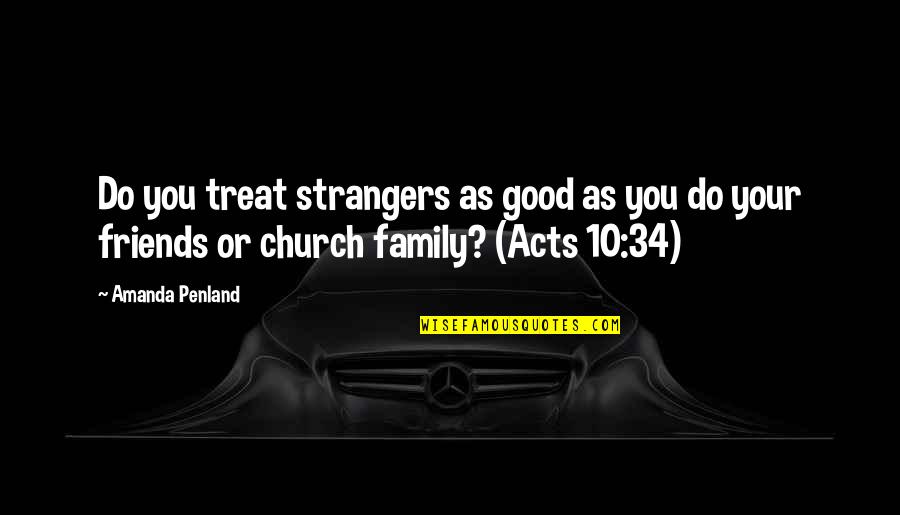 Do you treat strangers as good as you do your friends or church family? (Acts 10:34) —
Amanda Penland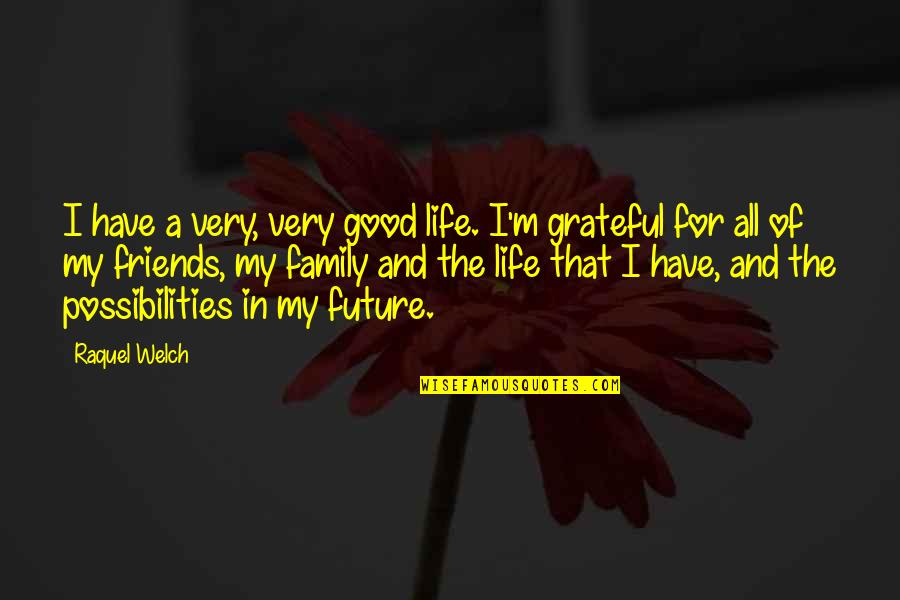 I have a very, very good life. I'm grateful for all of my friends, my family and the life that I have, and the possibilities in my future. —
Raquel Welch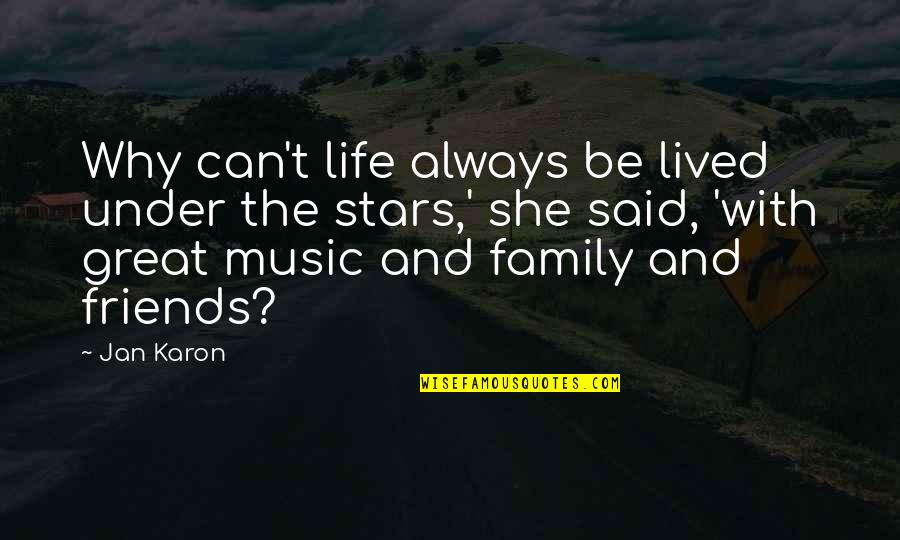 Why can't life always be lived under the stars,' she said, 'with great music and family and friends? —
Jan Karon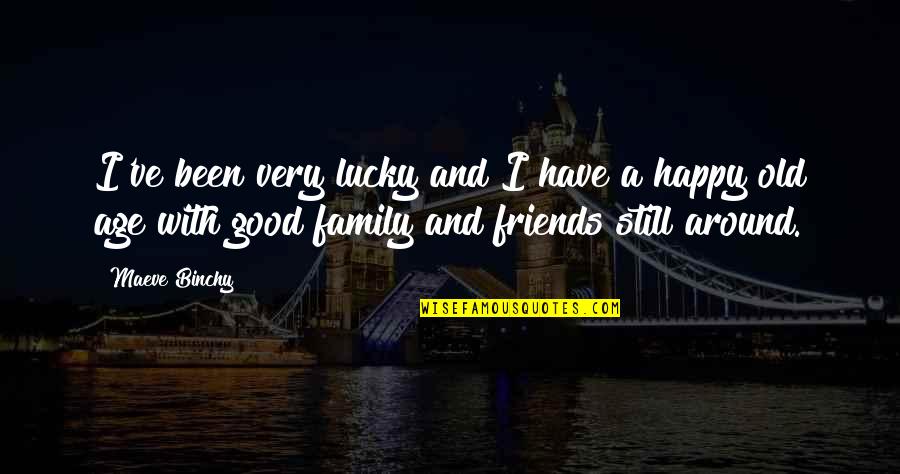 I've been very lucky and I have a happy old age with good family and friends still around. —
Maeve Binchy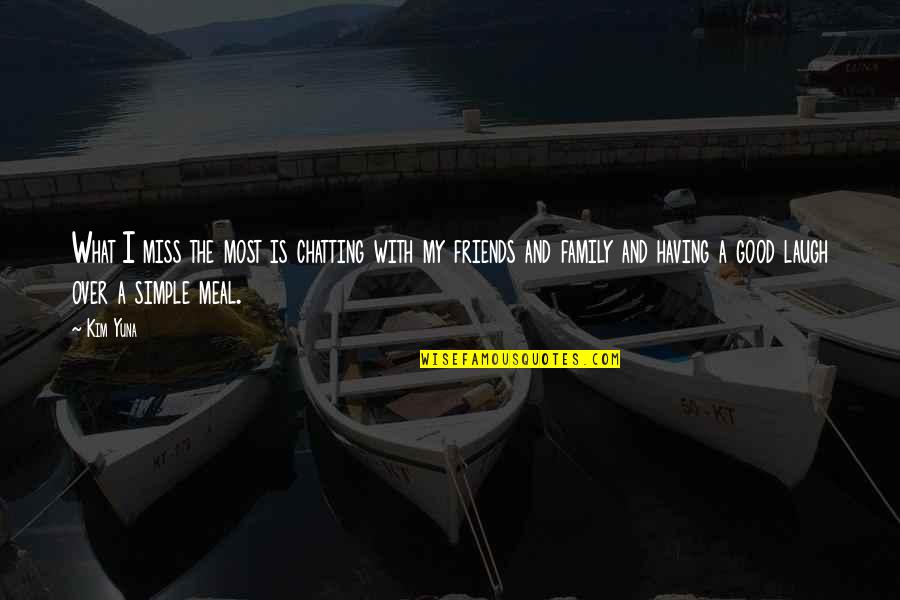 What I miss the most is chatting with my friends and family and having a good laugh over a simple meal. —
Kim Yuna
I have great family and good friends; the stories I told became popular, and people all over the world bought them. —
Maeve Binchy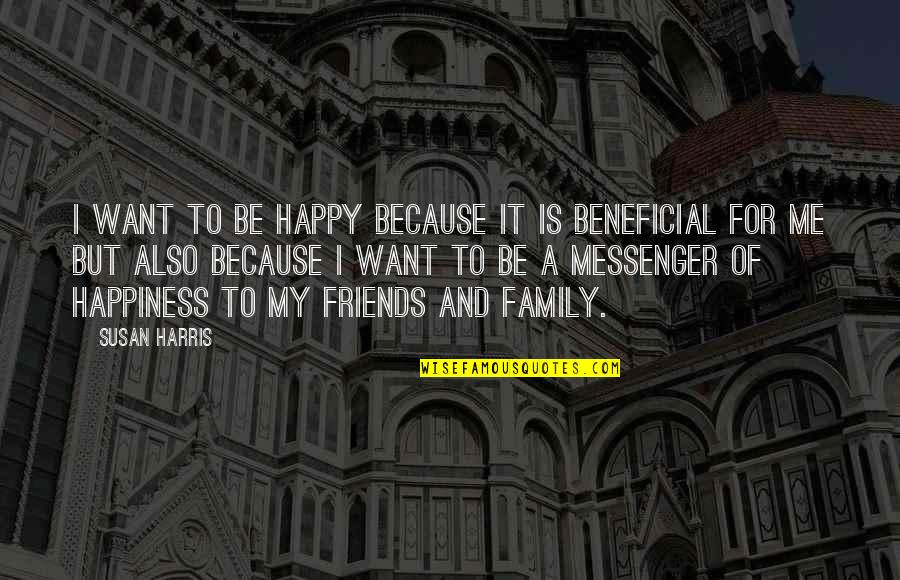 I want to be happy because it is beneficial for me but also because I want to be a messenger of happiness to my friends and family. —
Susan Harris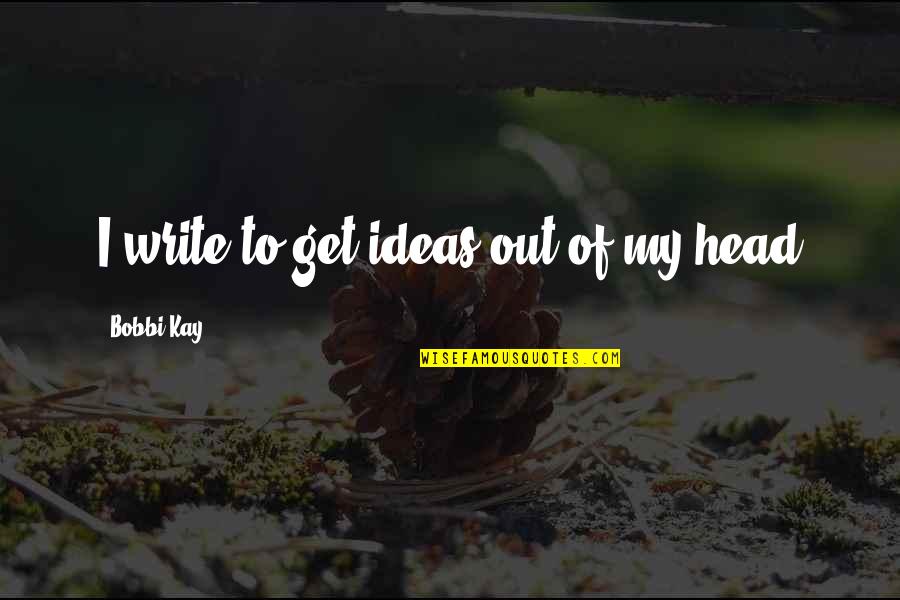 I write to get ideas out of my head —
Bobbi Kay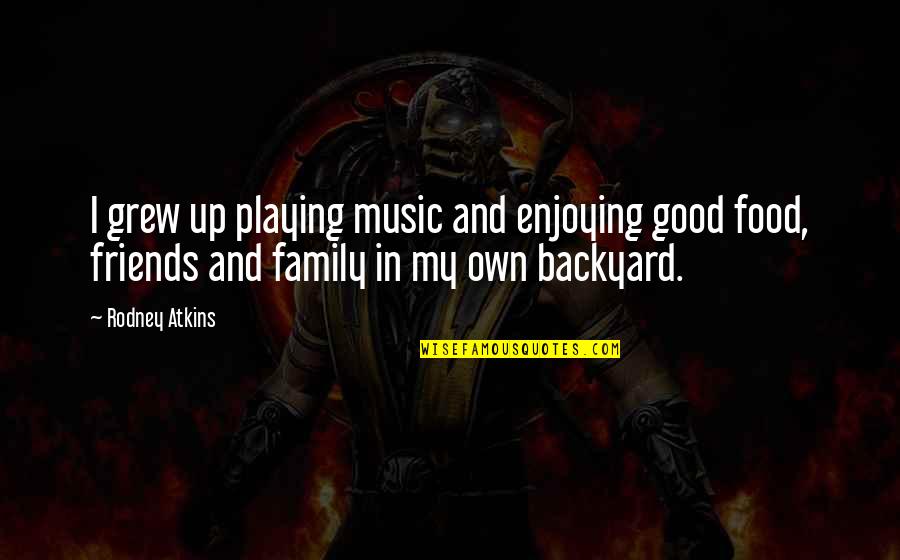 I grew up playing music and enjoying good food, friends and family in my own backyard. —
Rodney Atkins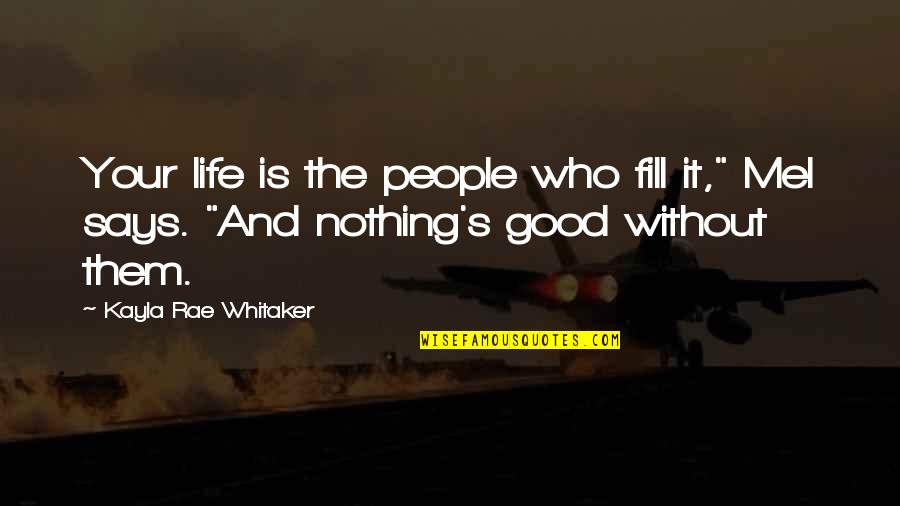 Your life is the people who fill it," Mel says. "And nothing's good without them. —
Kayla Rae Whitaker
Recording is best used as a pretty good reason to hang with the family of friends globally scattered, —
Howe Gelb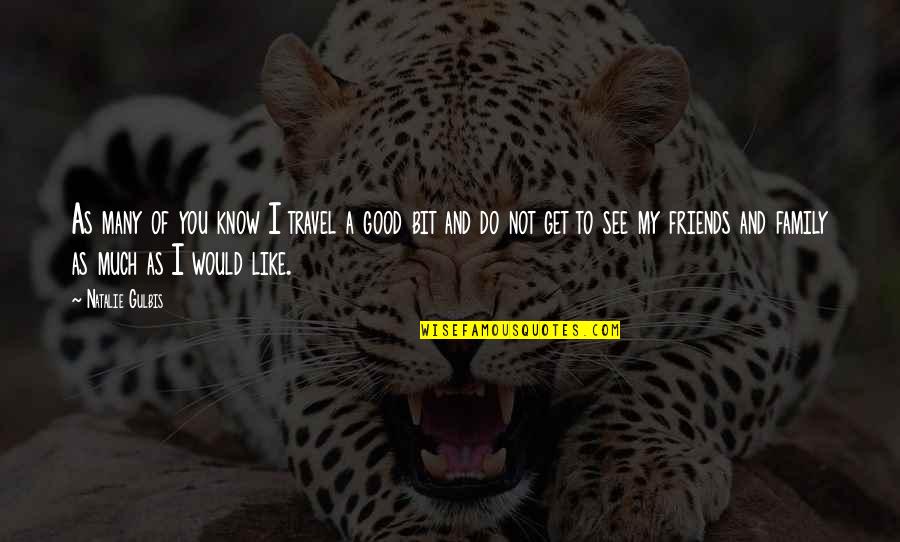 As many of you know I travel a good bit and do not get to see my friends and family as much as I would like. —
Natalie Gulbis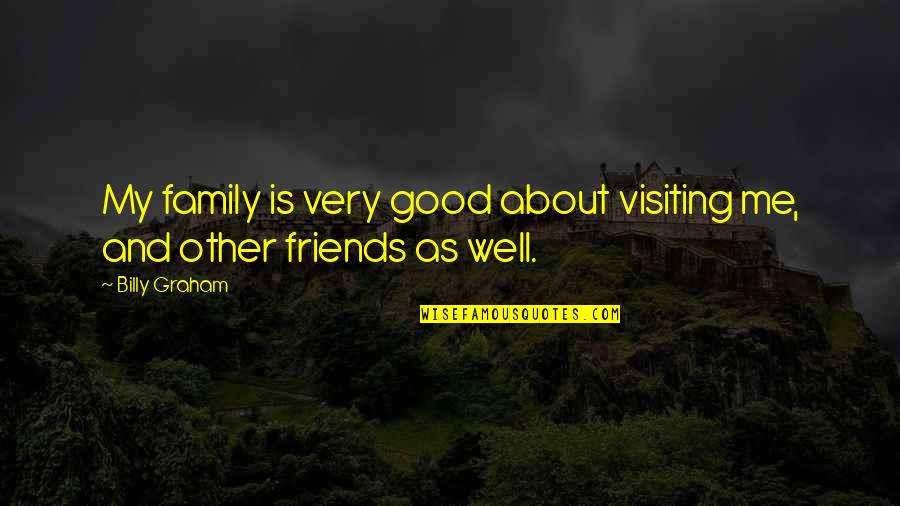 My family is very good about visiting me, and other friends as well. —
Billy Graham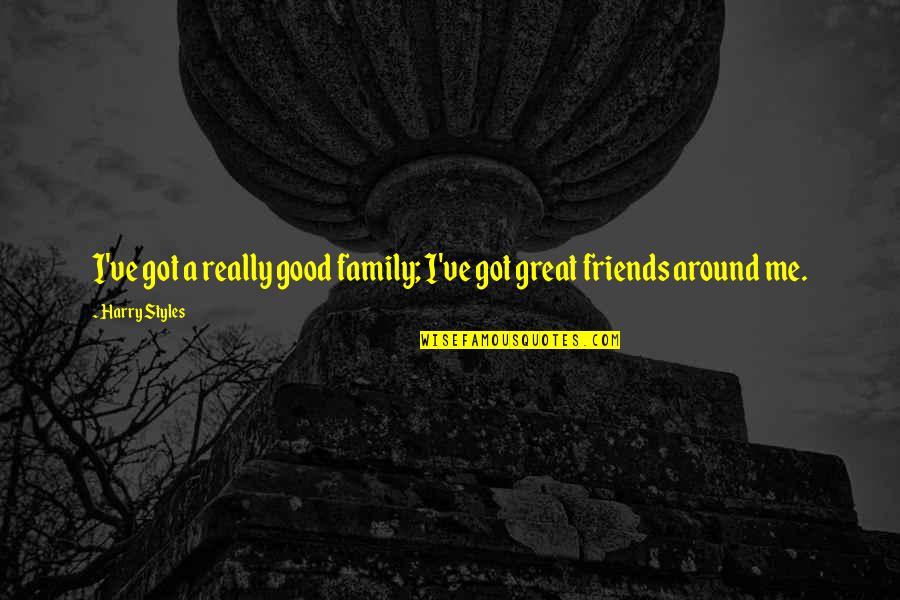 I've got a really good family; I've got great friends around me. —
Harry Styles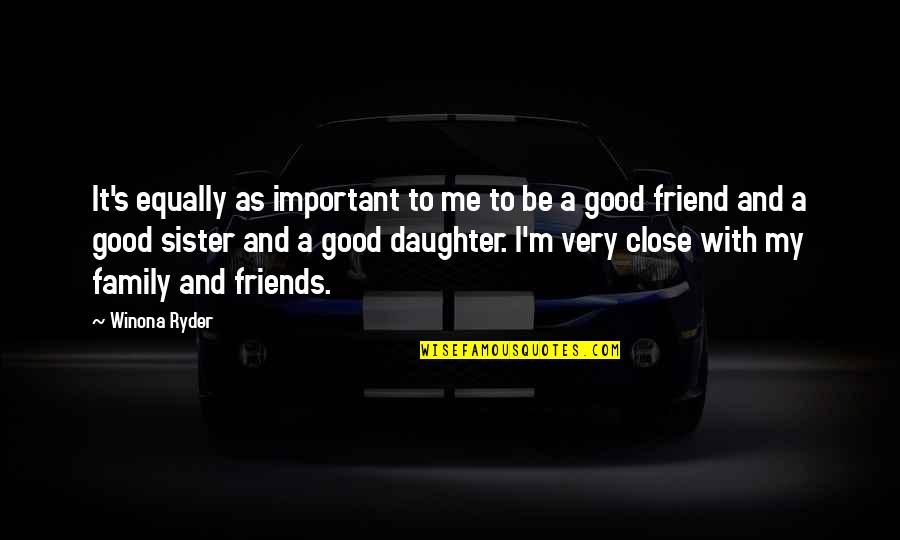 It's equally as important to me to be a good friend and a good sister and a good daughter. I'm very close with my family and friends. —
Winona Ryder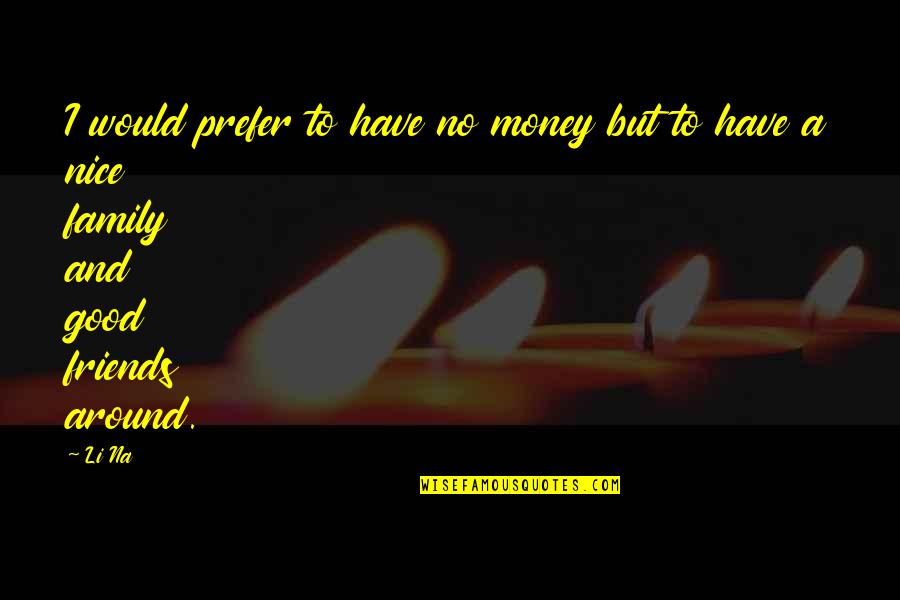 I would prefer to have no money but to have a nice family and good friends around. —
Li Na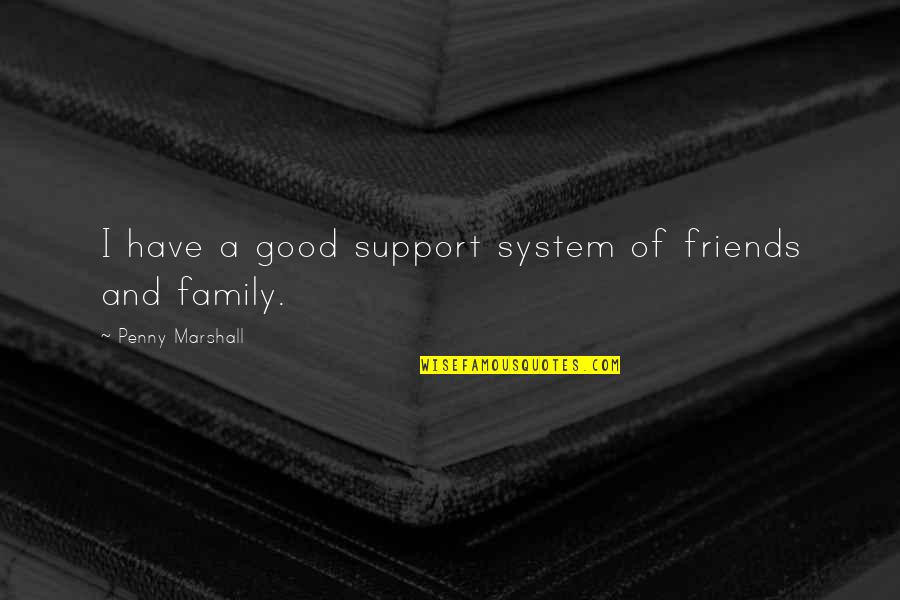 I have a good support system of friends and family. —
Penny Marshall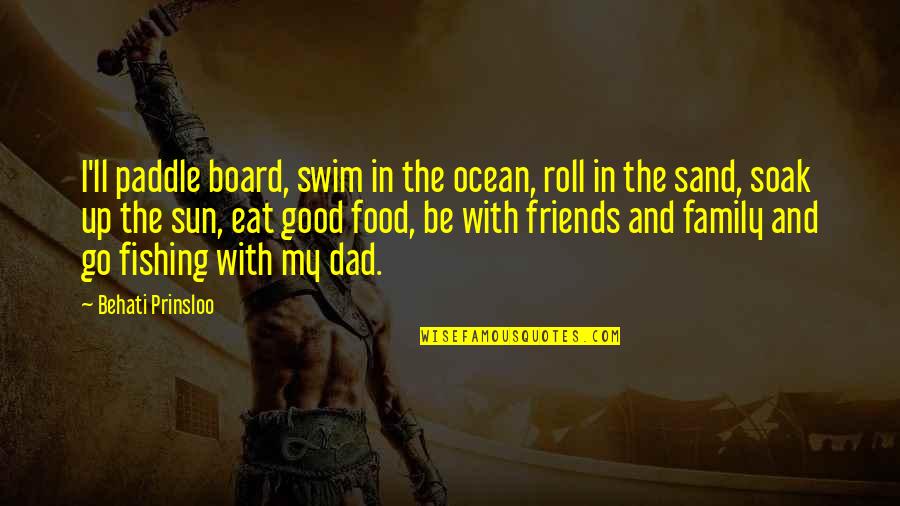 I'll paddle board, swim in the ocean, roll in the sand, soak up the sun, eat good food, be with friends and family and go fishing with my dad. —
Behati Prinsloo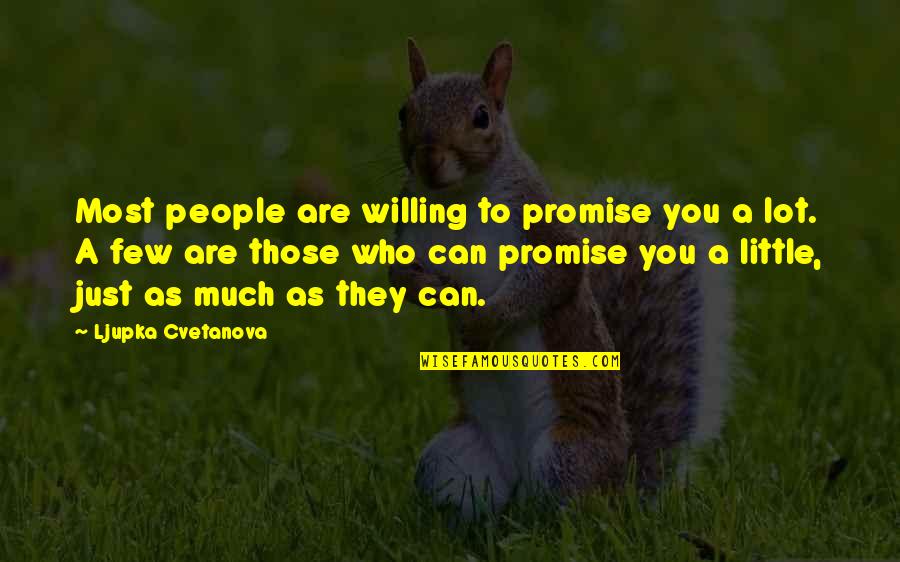 Most people are willing to promise you a lot. A few are those who can promise you a little, just as much as they can. —
Ljupka Cvetanova