Good Food Good Life Quotes
Collection of top 31 famous quotes about Good Food Good Life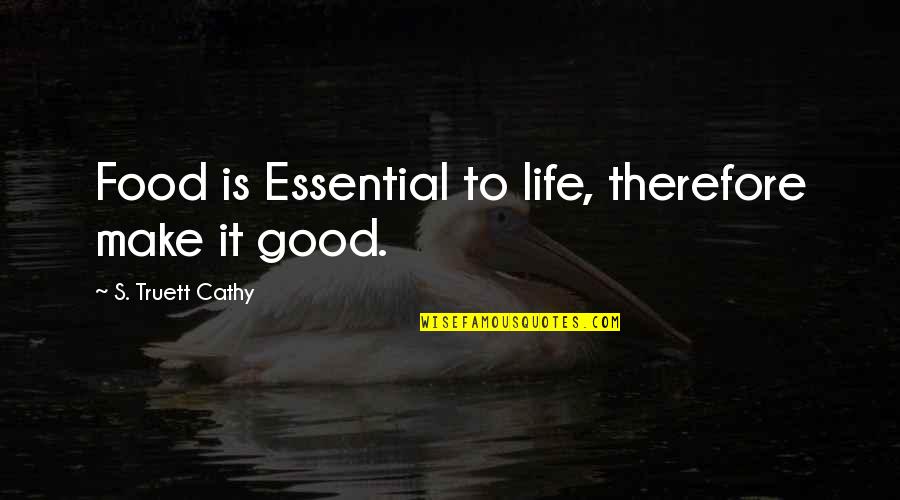 Food is Essential to life, therefore make it good.
—
S. Truett Cathy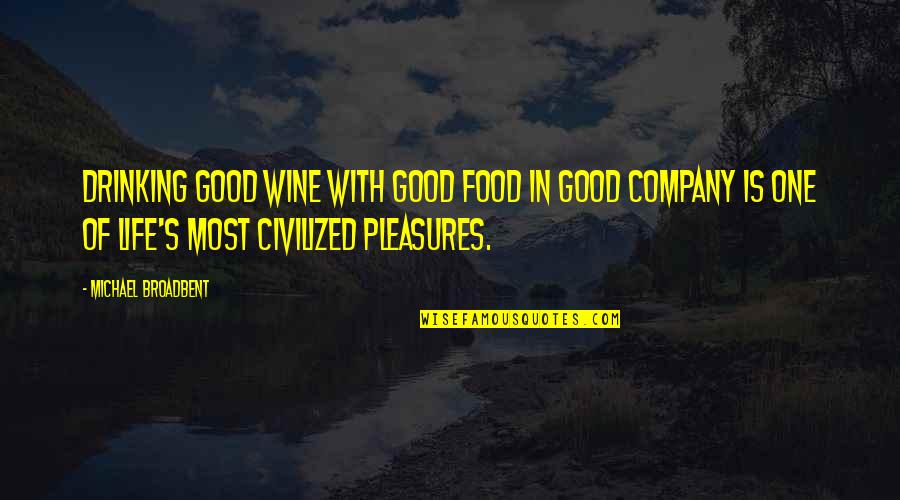 Drinking good wine with good food in good company is one of life's most civilized pleasures.
—
Michael Broadbent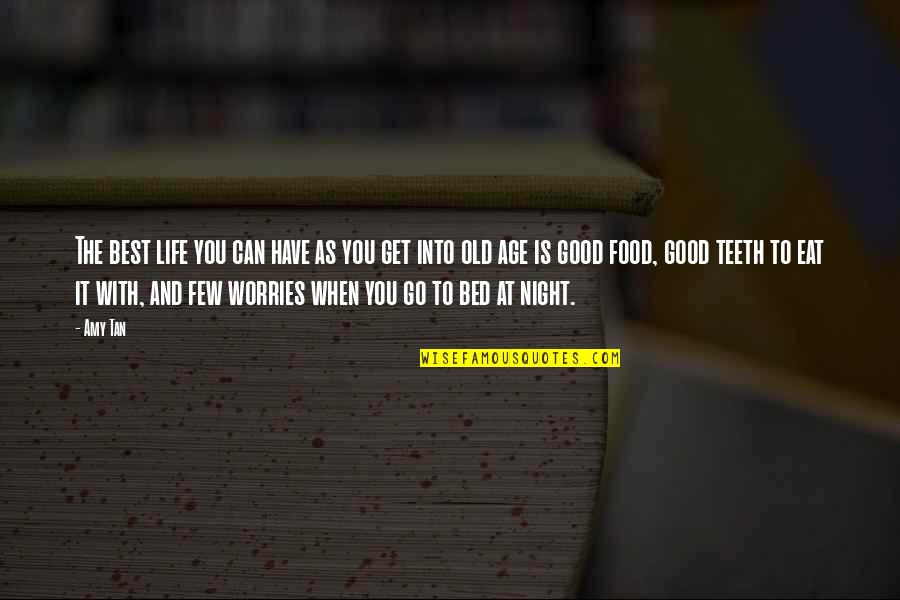 The best life you can have as you get into old age is good food, good teeth to eat it with, and few worries when you go to bed at night.
—
Amy Tan
The company of true friends, the taste of good food, the blossoms in spring, all the ordinary things that make the texture and meaning of life —
Alison Croggon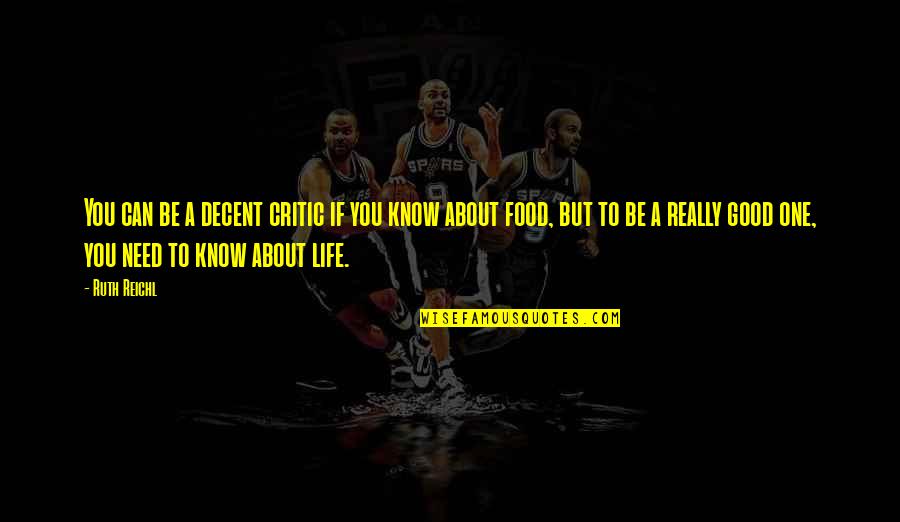 You can be a decent critic if you know about food, but to be a really good one, you need to know about life. —
Ruth Reichl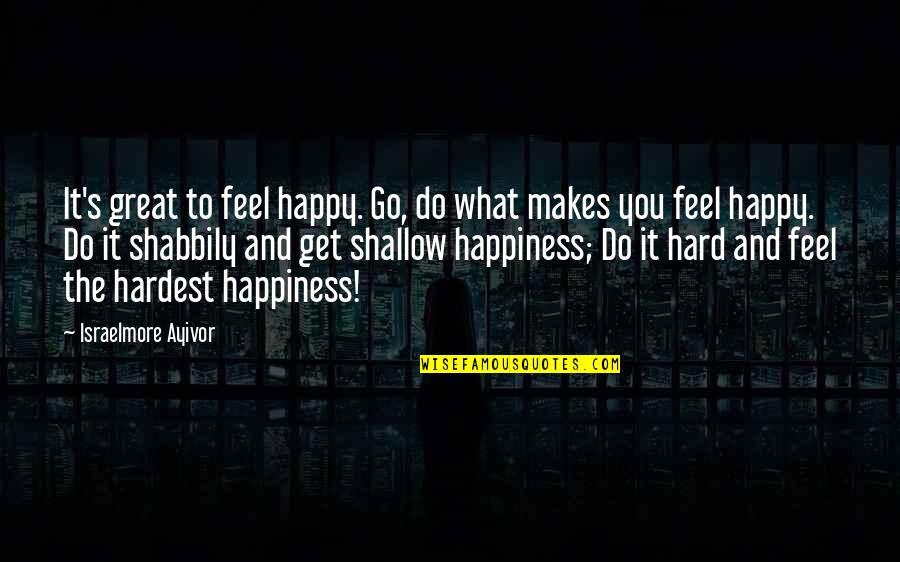 It's great to feel happy. Go, do what makes you feel happy. Do it shabbily and get shallow happiness; Do it hard and feel the hardest happiness! —
Israelmore Ayivor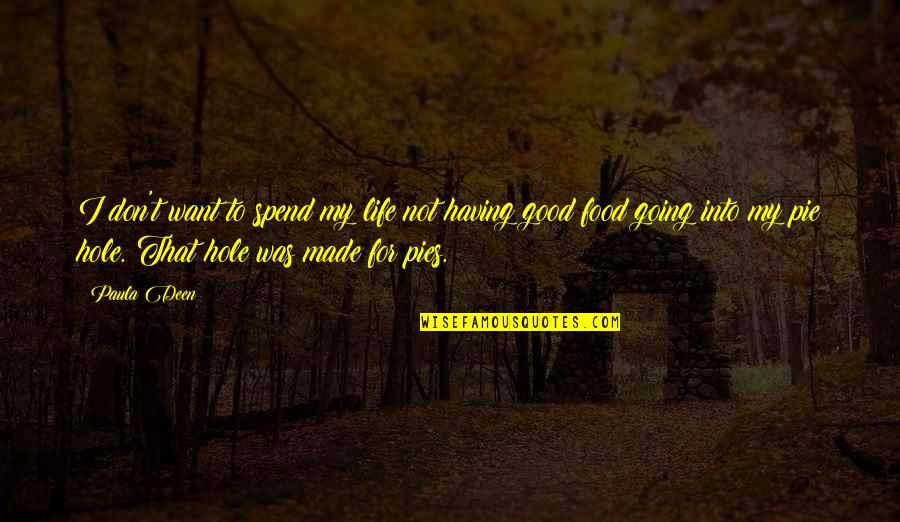 I don't want to spend my life not having good food going into my pie hole. That hole was made for pies. —
Paula Deen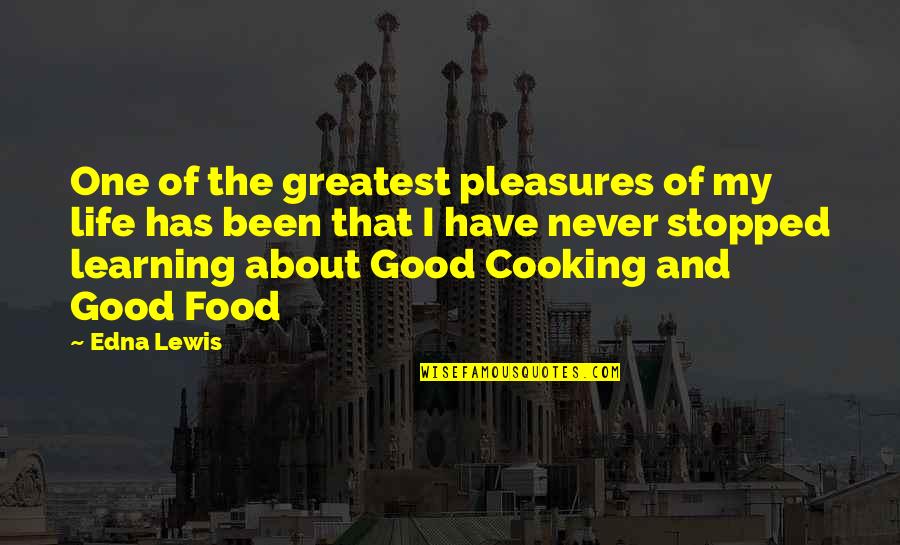 One of the greatest pleasures of my life has been that I have never stopped learning about Good Cooking and Good Food —
Edna Lewis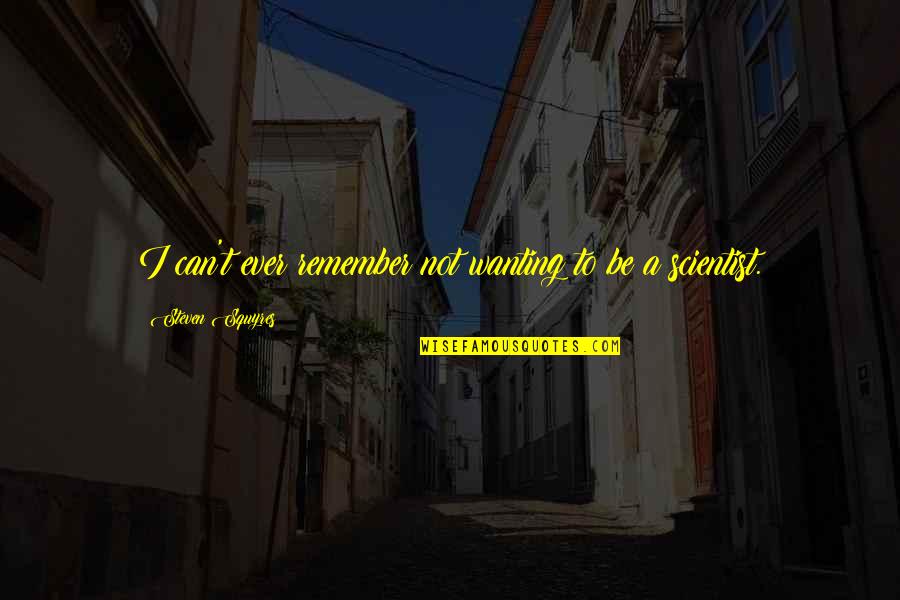 I can't ever remember not wanting to be a scientist. —
Steven Squyres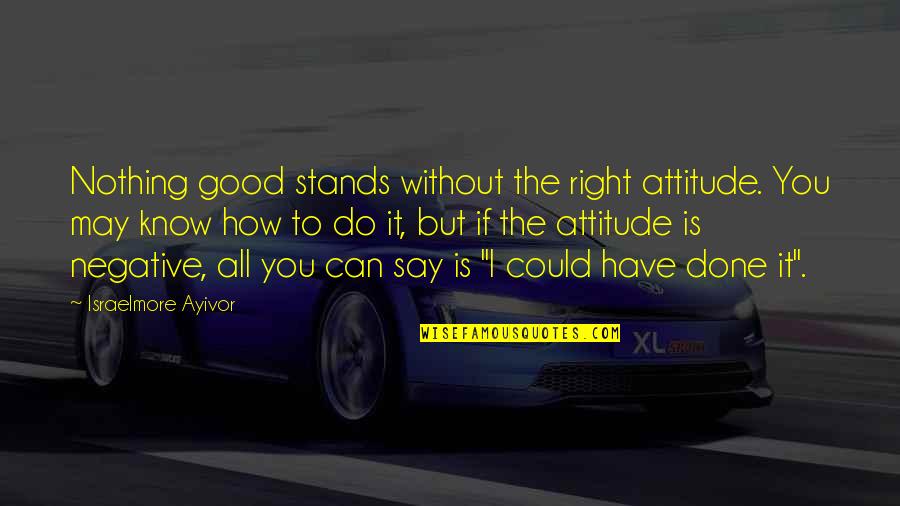 Nothing good stands without the right attitude. You may know how to do it, but if the attitude is negative, all you can say is "I could have done it". —
Israelmore Ayivor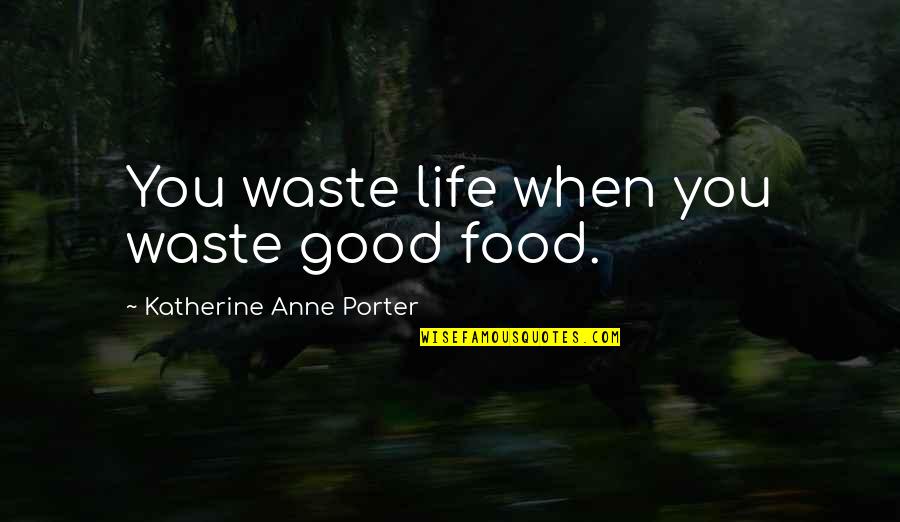 You waste life when you waste good food. —
Katherine Anne Porter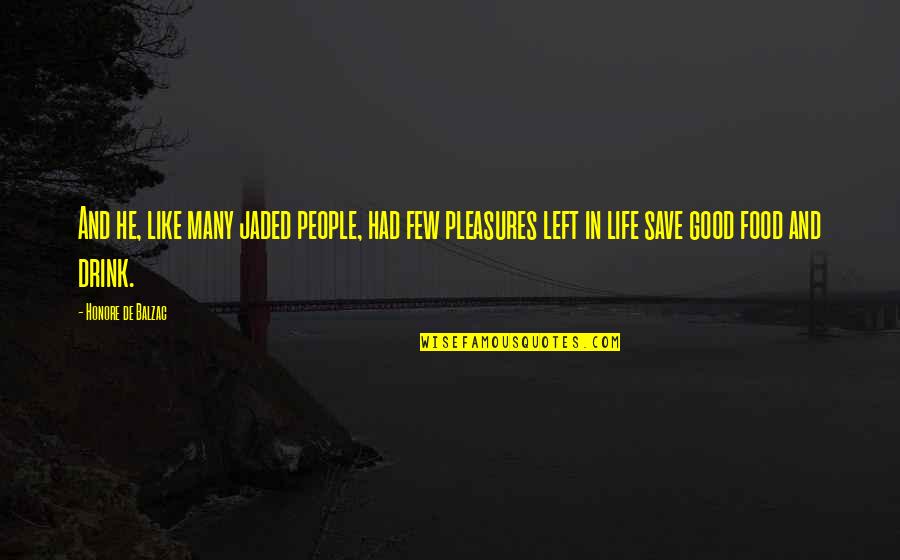 And he, like many jaded people, had few pleasures left in life save good food and drink. —
Honore De Balzac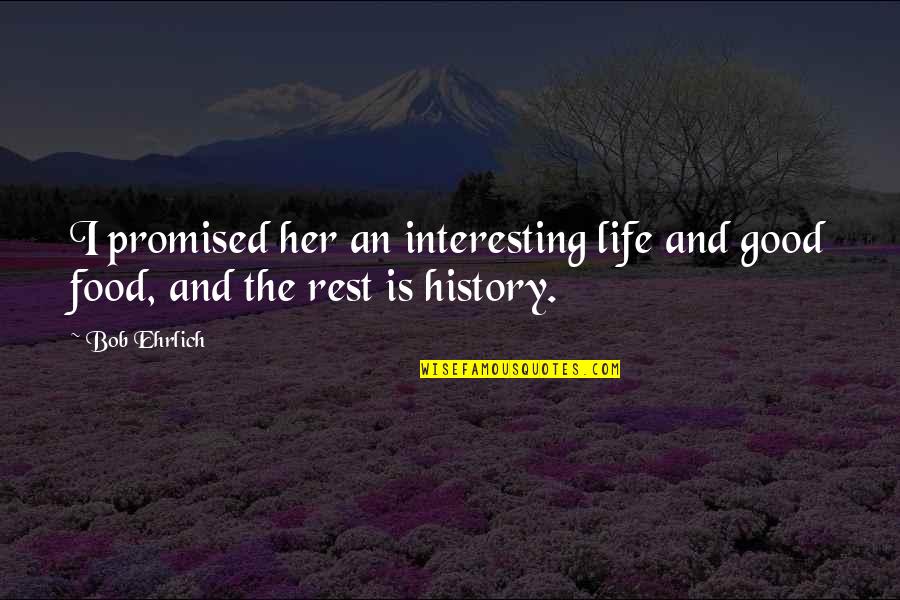 I promised her an interesting life and good food, and the rest is history. —
Bob Ehrlich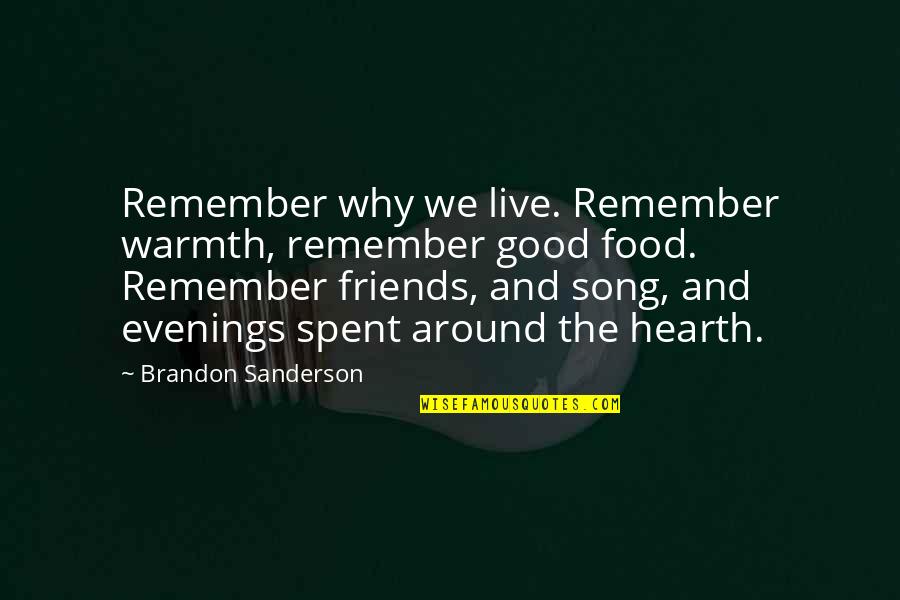 Remember why we live. Remember warmth, remember good food. Remember friends, and song, and evenings spent around the hearth. —
Brandon Sanderson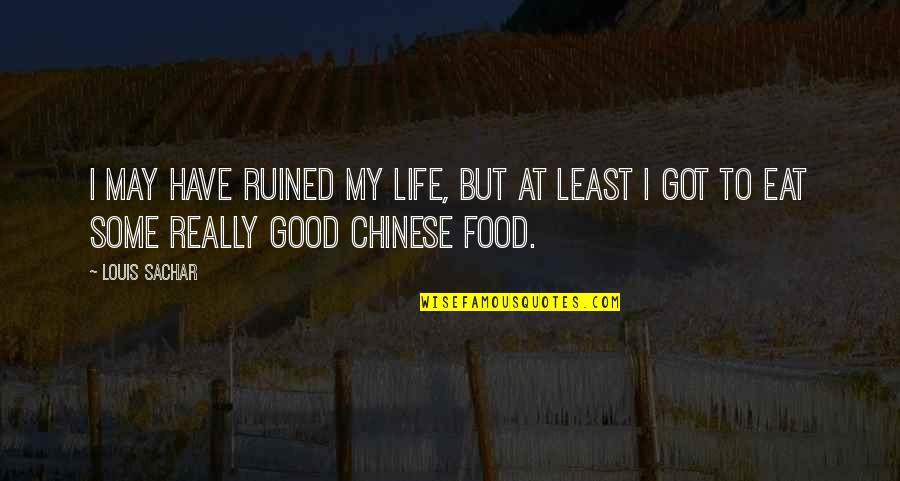 I may have ruined my life, but at least I got to eat some really good Chinese food. —
Louis Sachar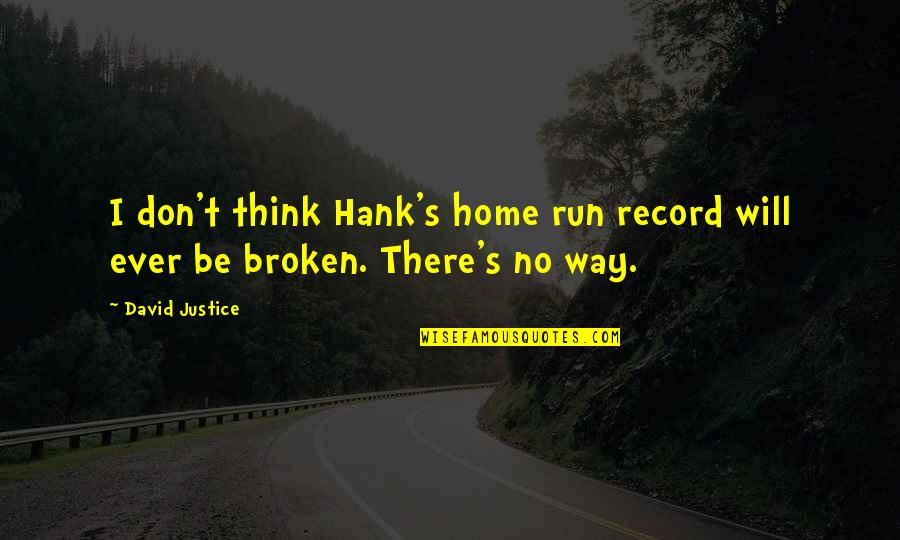 I don't think Hank's home run record will ever be broken. There's no way. —
David Justice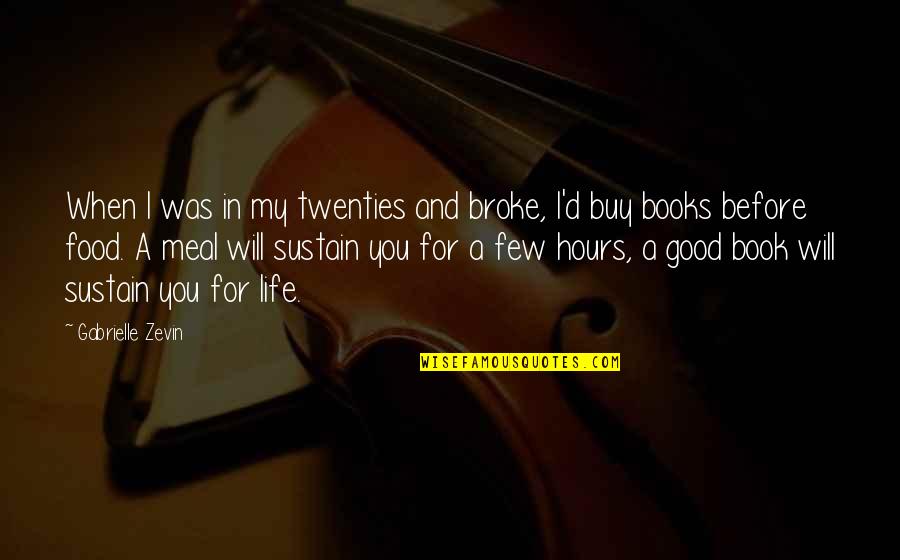 When I was in my twenties and broke, I'd buy books before food. A meal will sustain you for a few hours, a good book will sustain you for life. —
Gabrielle Zevin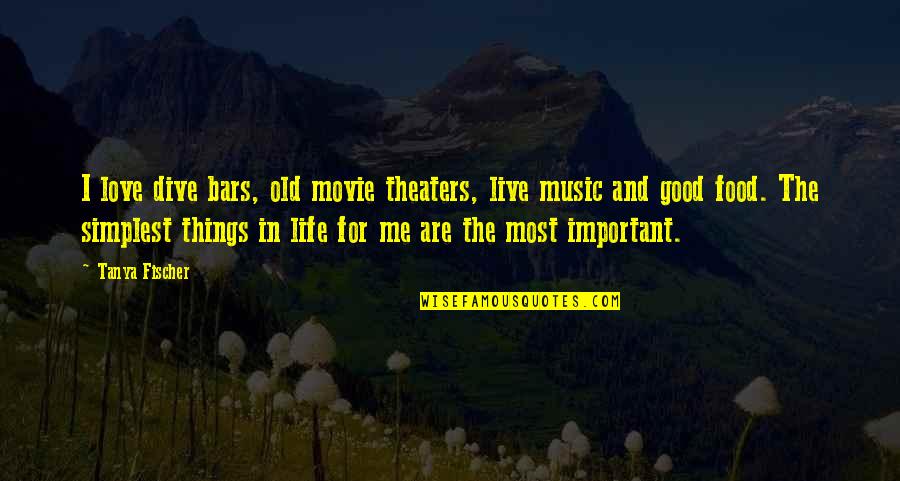 I love dive bars, old movie theaters, live music and good food. The simplest things in life for me are the most important. —
Tanya Fischer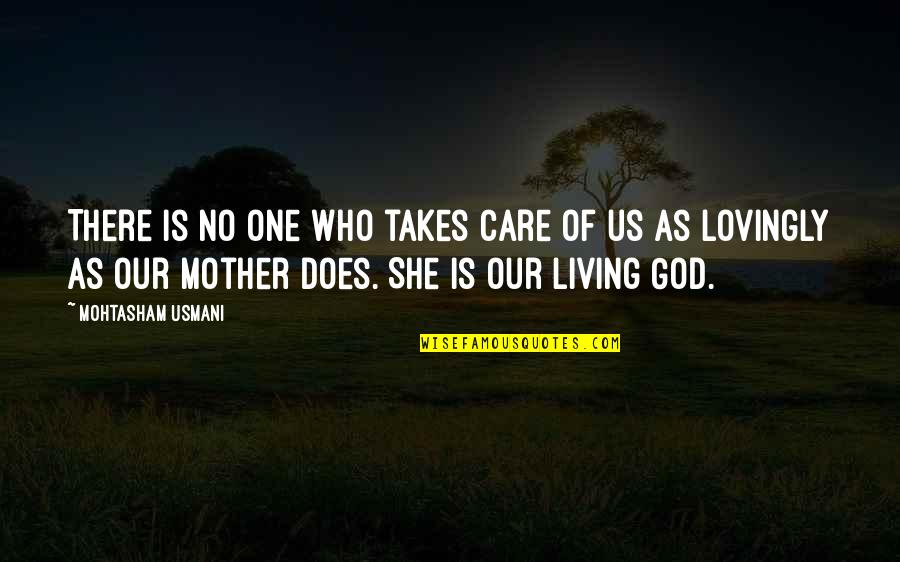 There is no one who takes care of us as lovingly as our mother does. She is our living God. —
Mohtasham Usmani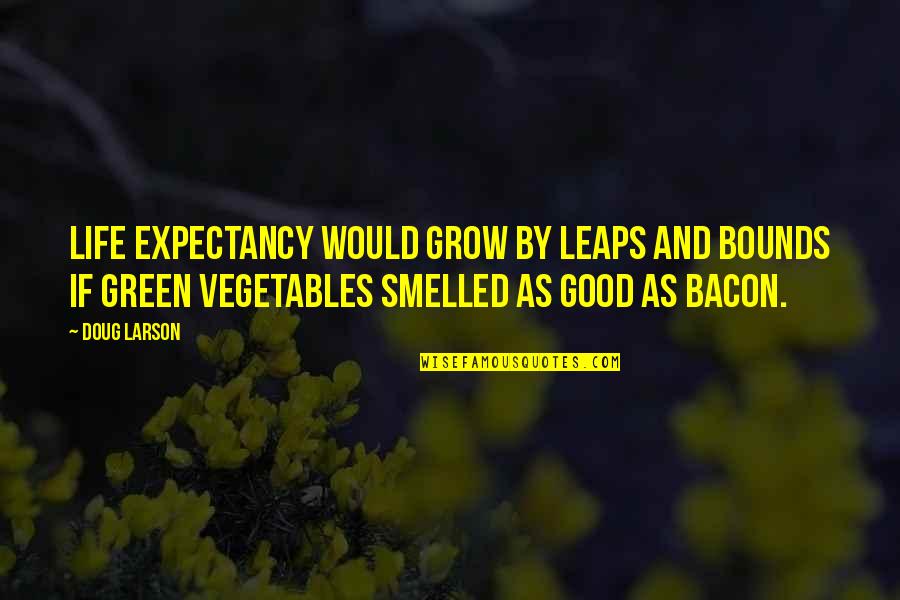 Life expectancy would grow by leaps and bounds if green vegetables smelled as good as bacon. —
Doug Larson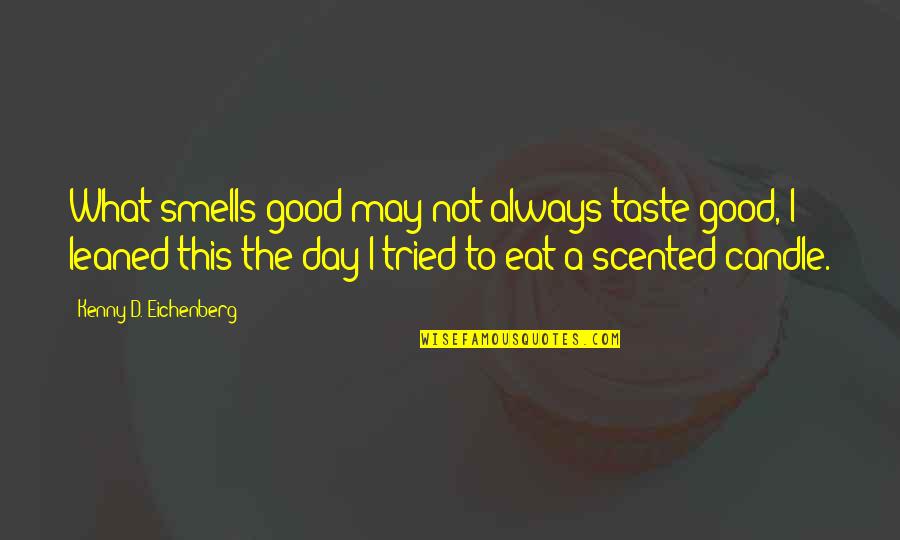 What smells good may not always taste good, I leaned this the day I tried to eat a scented candle. —
Kenny D. Eichenberg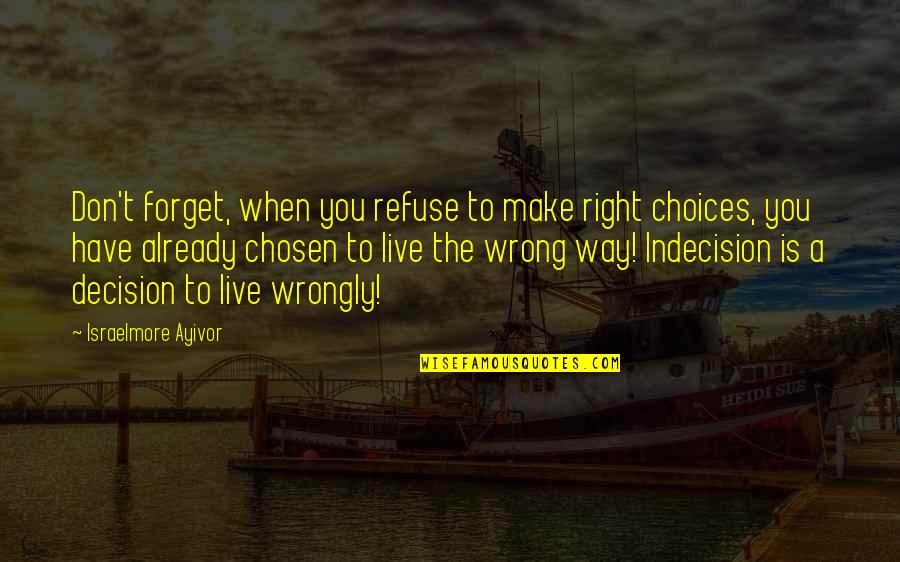 Don't forget, when you refuse to make right choices, you have already chosen to live the wrong way! Indecision is a decision to live wrongly! —
Israelmore Ayivor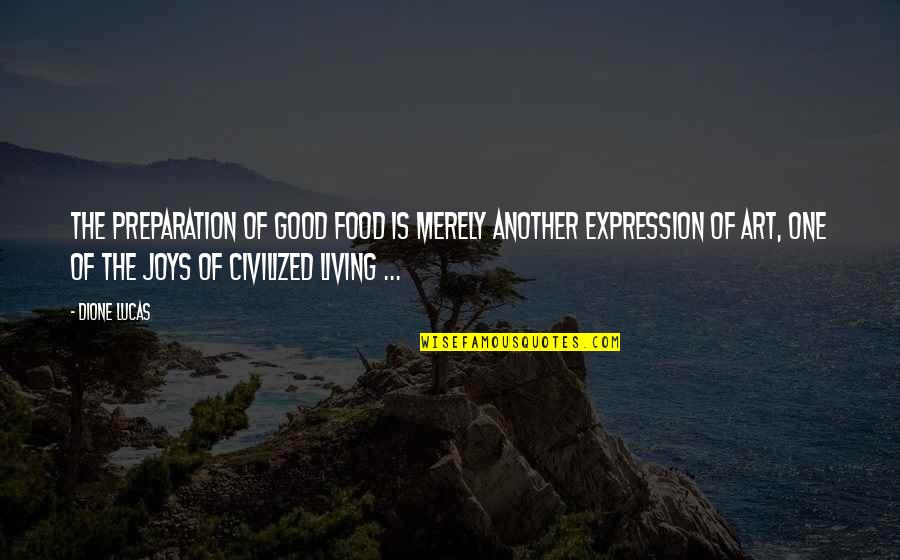 The preparation of good food is merely another expression of art, one of the joys of civilized living ... —
Dione Lucas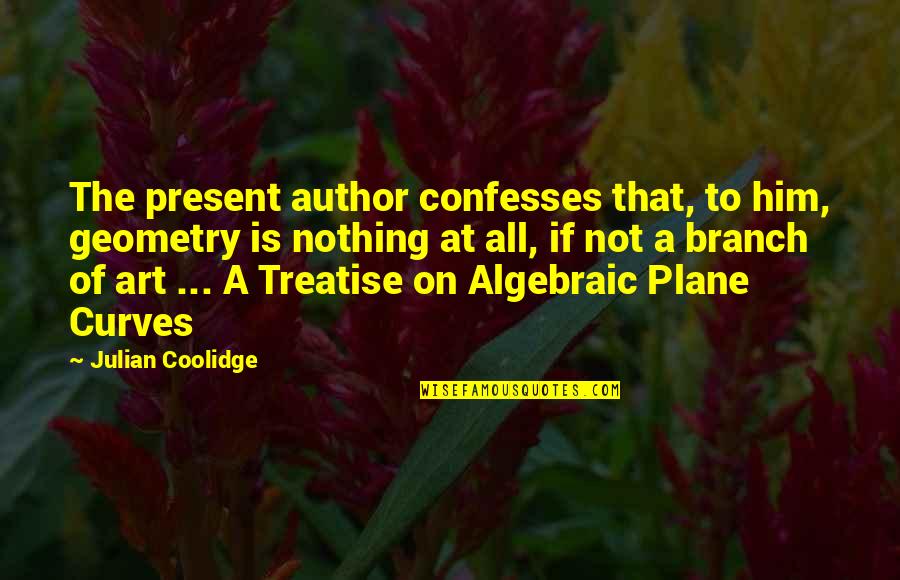 The present author confesses that, to him, geometry is nothing at all, if not a branch of art ...
A Treatise on Algebraic Plane Curves —
Julian Coolidge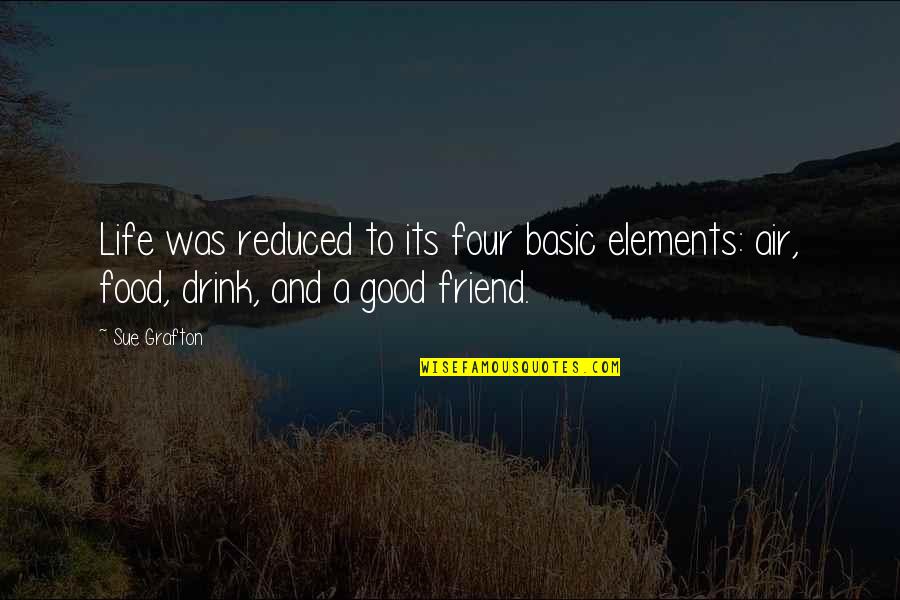 Life was reduced to its four basic elements: air, food, drink, and a good friend. —
Sue Grafton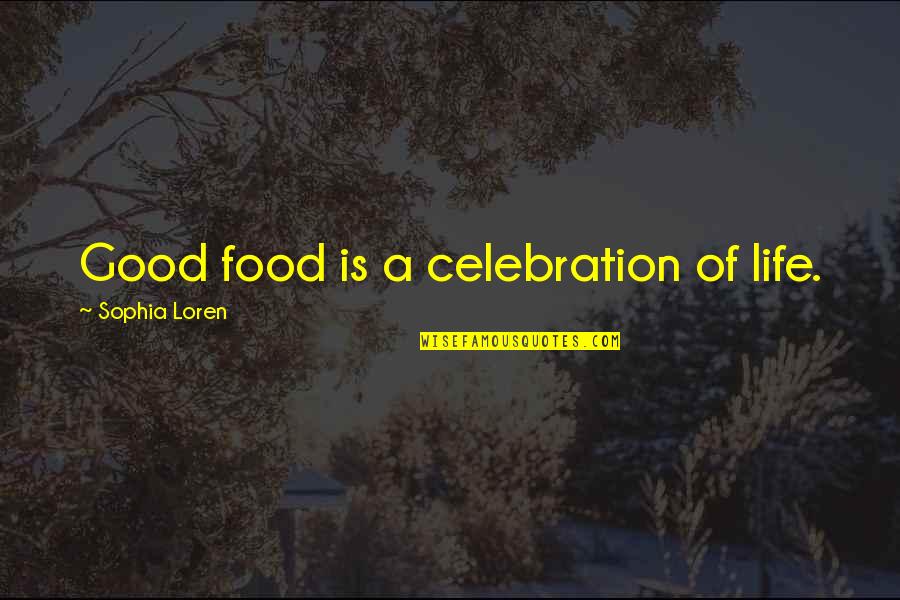 Good food is a celebration of life. —
Sophia Loren
Life is too short to eat food that doesn't taste good. —
Alana Chernila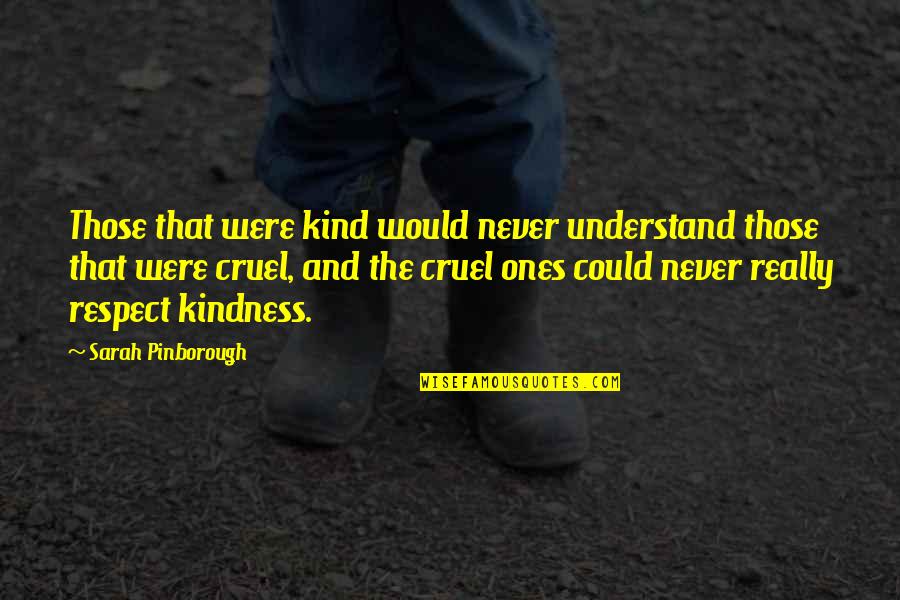 Those that were kind would never understand those that were cruel, and the cruel ones could never really respect kindness. —
Sarah Pinborough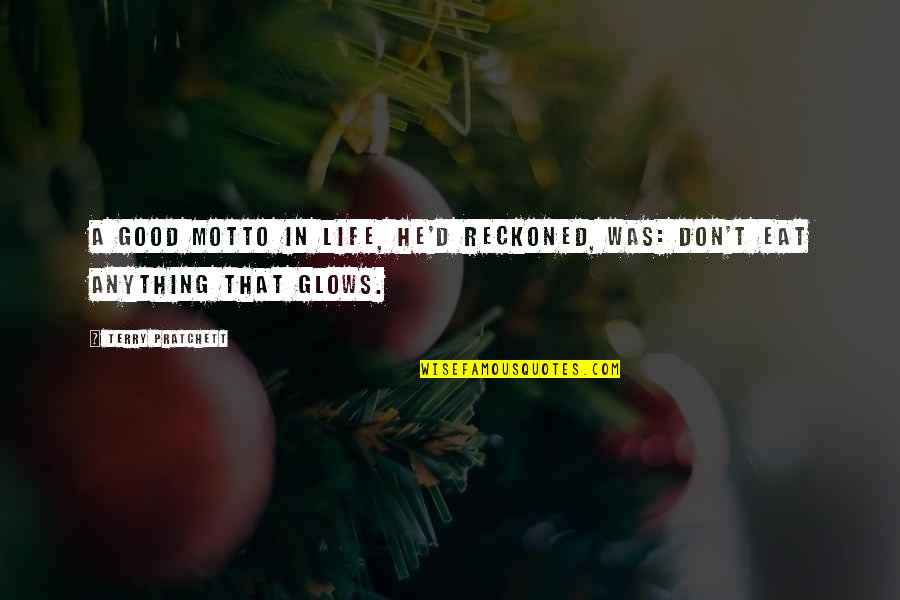 A good motto in life, he'd reckoned, was: don't eat anything that glows. —
Terry Pratchett