God Not Listening Quotes
Collection of top 50 famous quotes about God Not Listening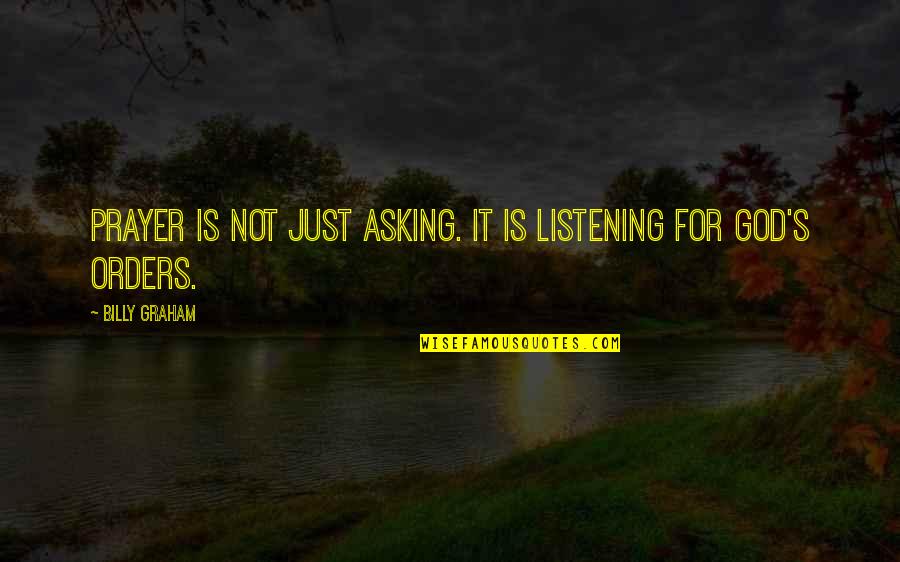 Prayer is not just asking. It is listening for God's orders.
—
Billy Graham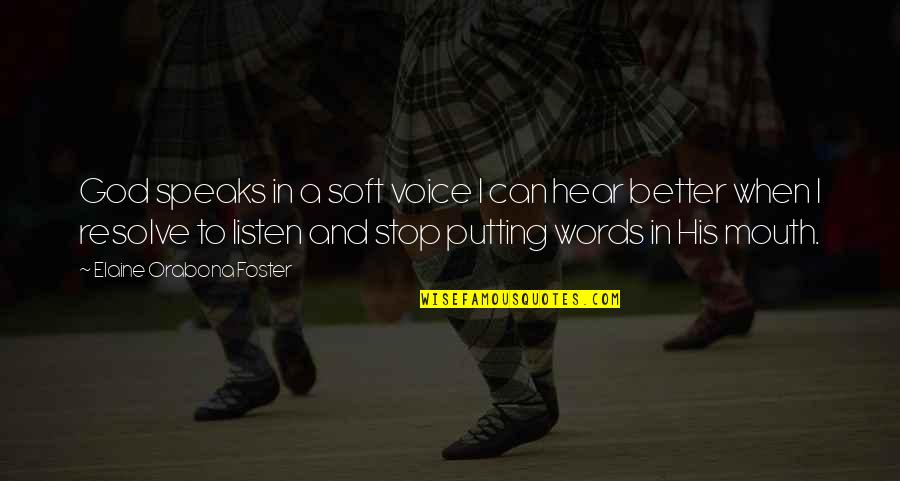 God speaks in a soft voice I can hear better when I resolve to listen and stop putting words in His mouth.
—
Elaine Orabona Foster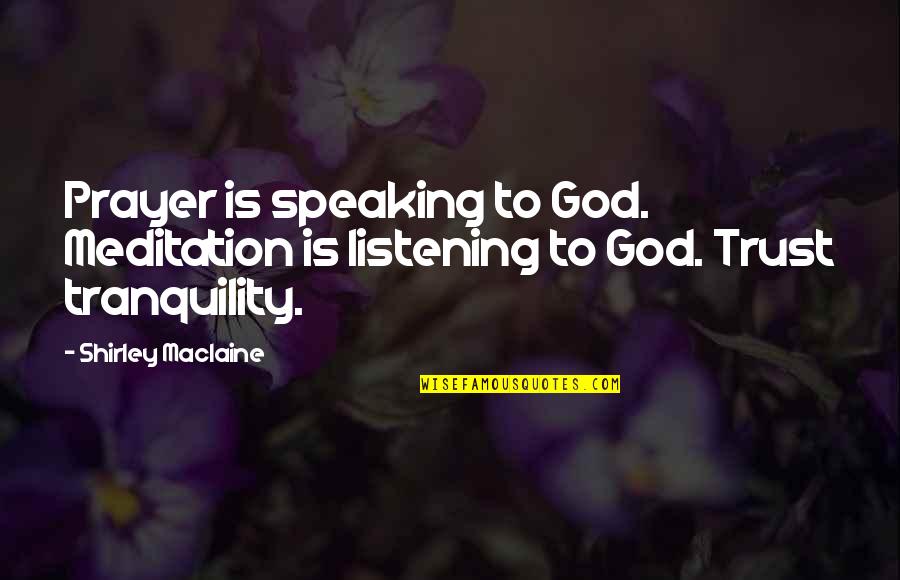 Prayer is speaking to God. Meditation is listening to God. Trust tranquility.
—
Shirley Maclaine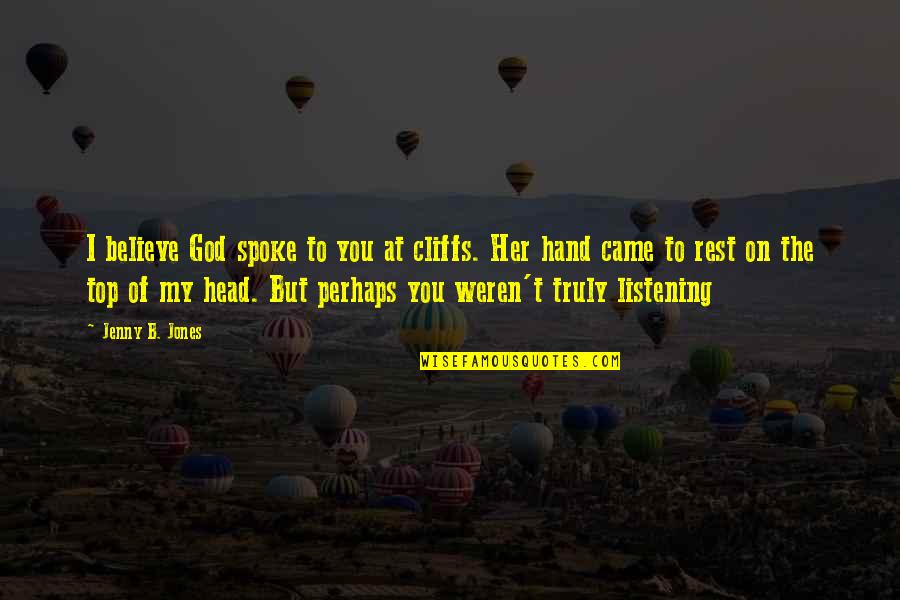 I believe God spoke to you at cliffs. Her hand came to rest on the top of my head. But perhaps you weren't truly listening
—
Jenny B. Jones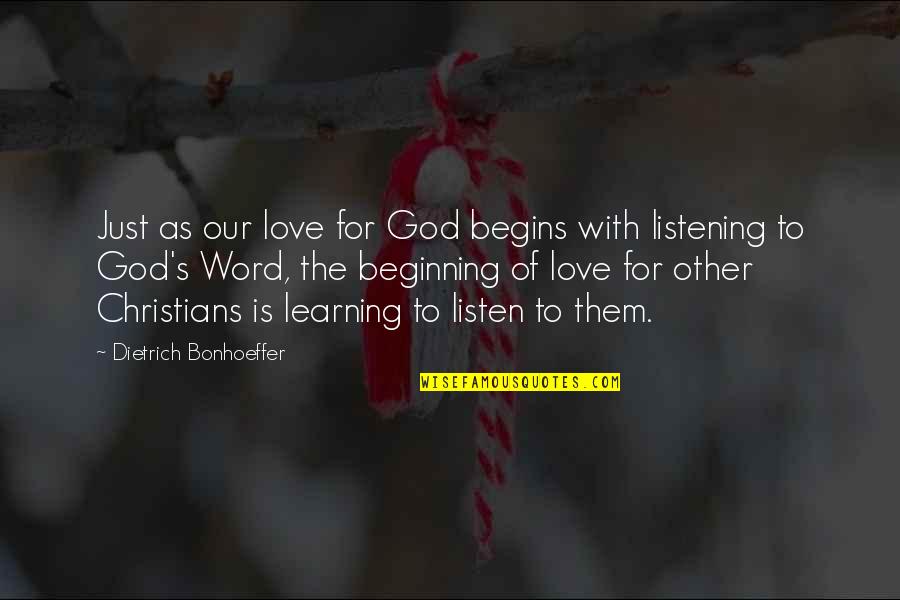 Just as our love for God begins with listening to God's Word, the beginning of love for other Christians is learning to listen to them.
—
Dietrich Bonhoeffer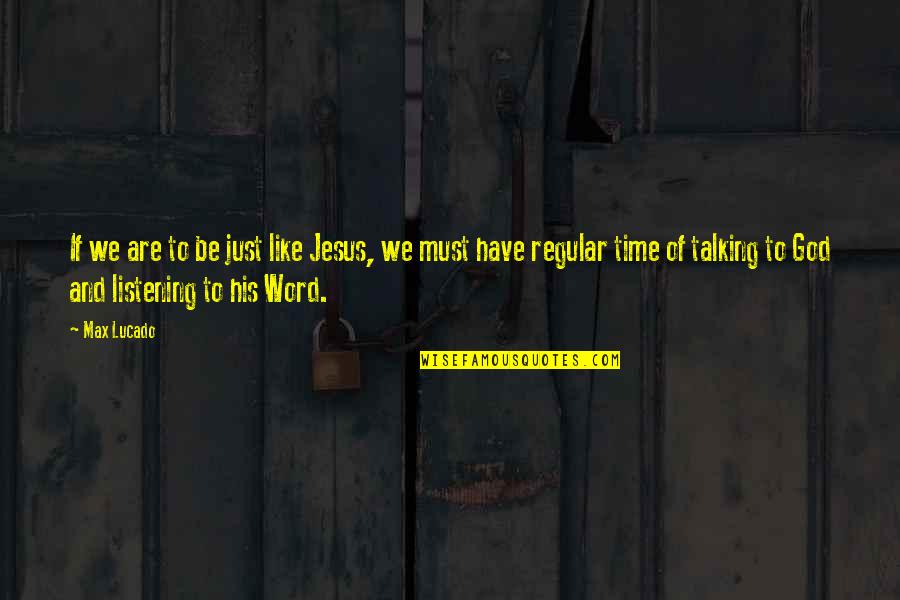 If we are to be just like Jesus, we must have regular time of talking to God and listening to his Word.
—
Max Lucado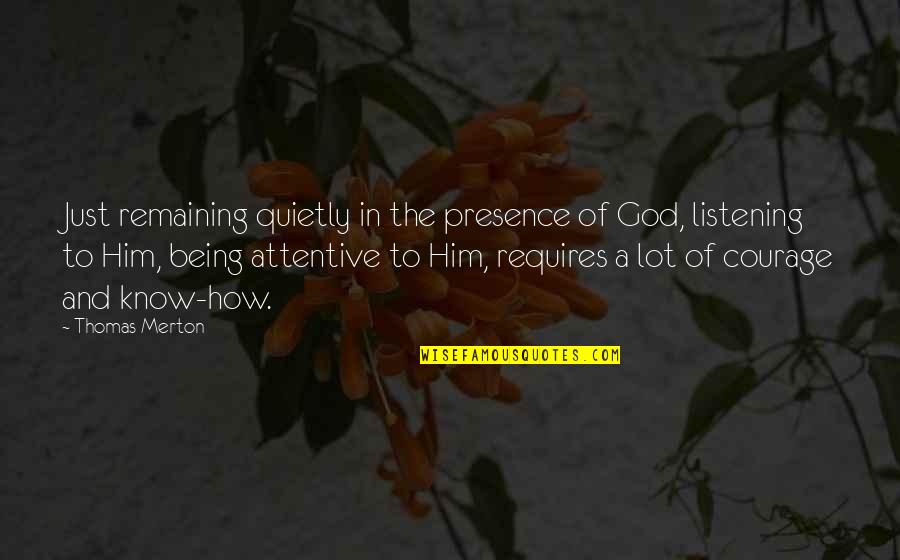 Just remaining quietly in the presence of God, listening to Him, being attentive to Him, requires a lot of courage and know-how.
—
Thomas Merton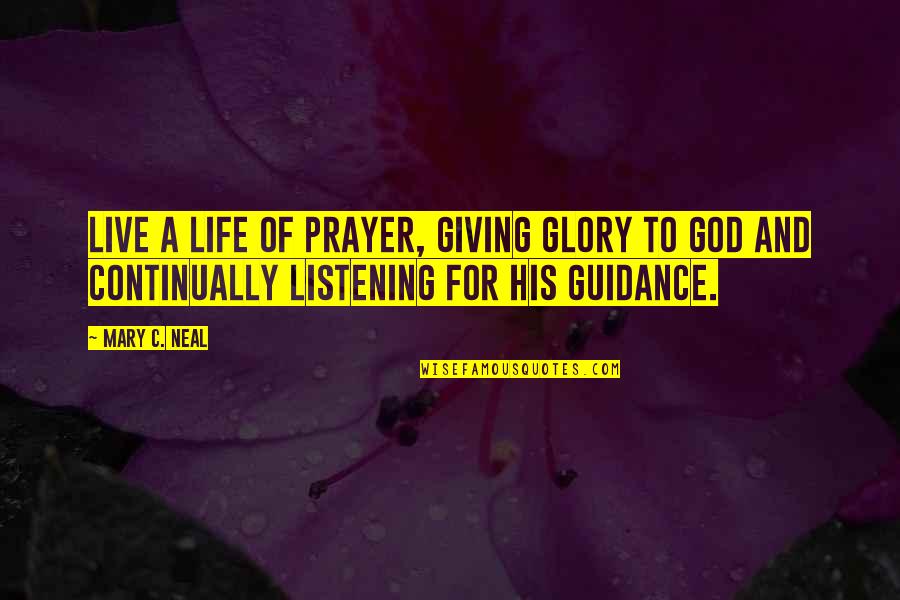 Live a life of prayer, giving glory to God and continually listening for His guidance.
—
Mary C. Neal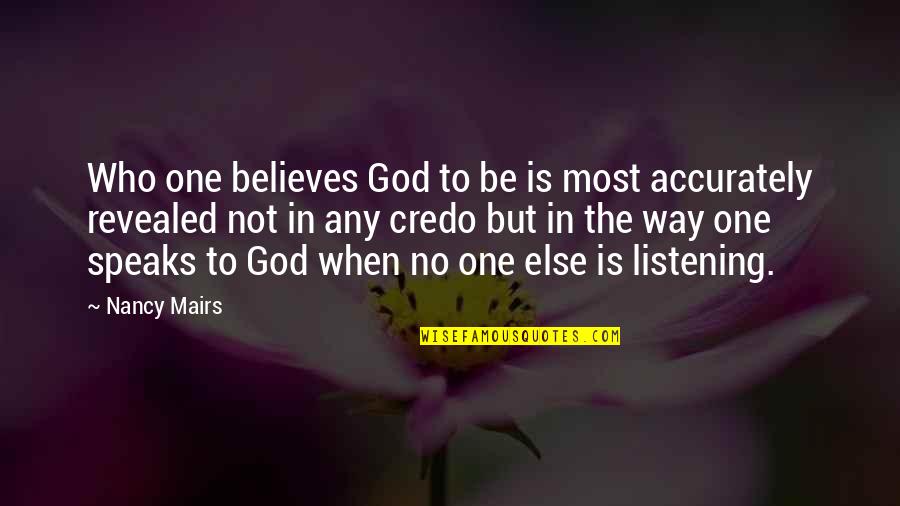 Who one believes God to be is most accurately revealed not in any credo but in the way one speaks to God when no one else is listening.
—
Nancy Mairs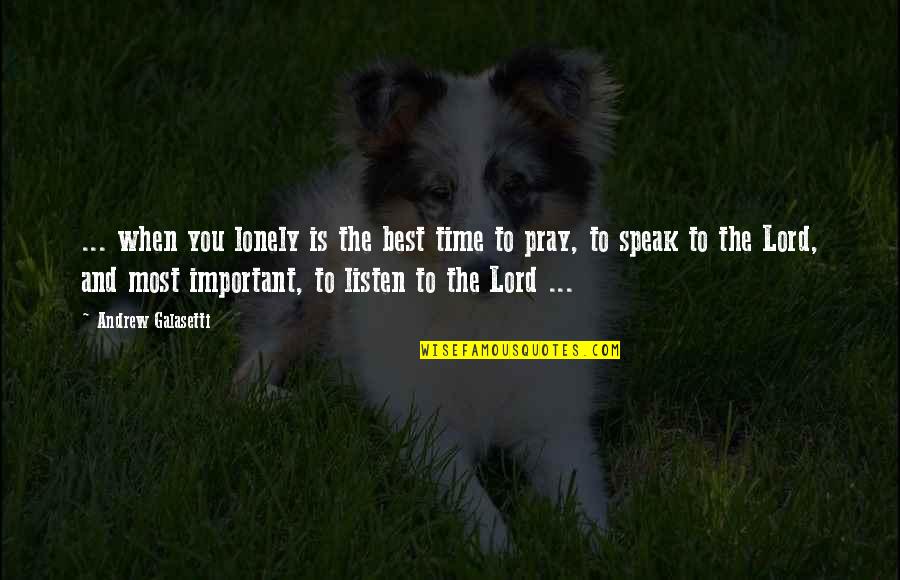 ... when you lonely is the best time to pray, to speak to the Lord, and most important, to listen to the Lord ...
—
Andrew Galasetti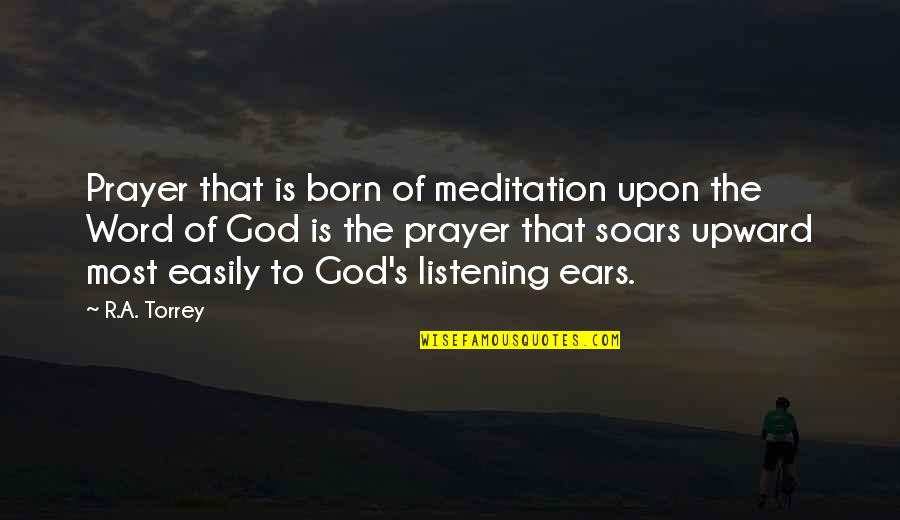 Prayer that is born of meditation upon the Word of God is the prayer that soars upward most easily to God's listening ears.
—
R.A. Torrey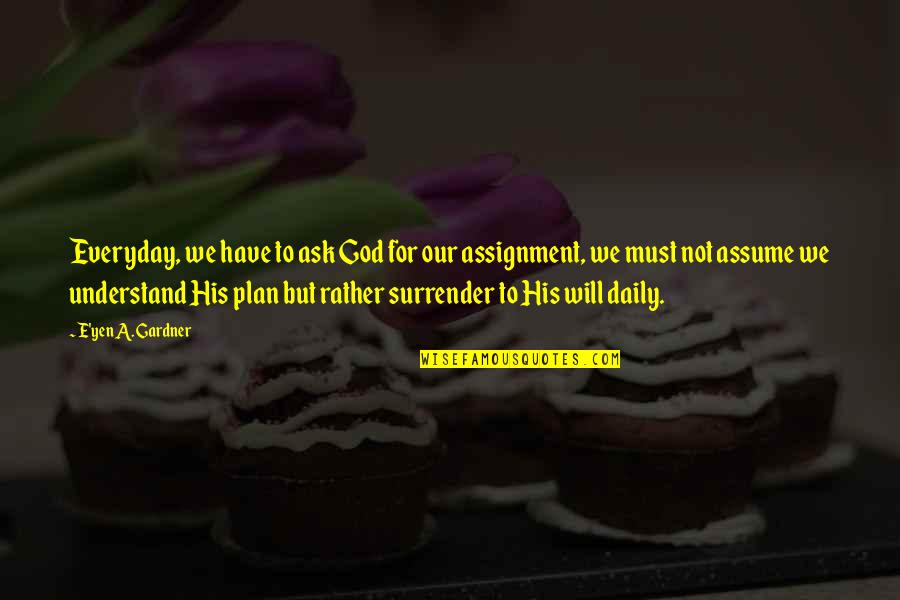 Everyday, we have to ask God for our assignment, we must not assume we understand His plan but rather surrender to His will daily.
—
E'yen A. Gardner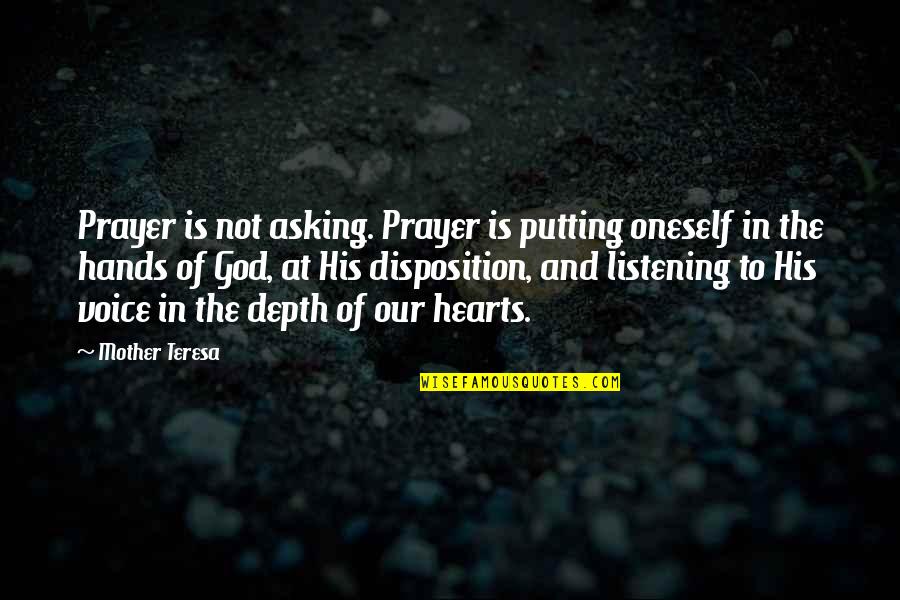 Prayer is not asking. Prayer is putting oneself in the hands of God, at His disposition, and listening to His voice in the depth of our hearts.
—
Mother Teresa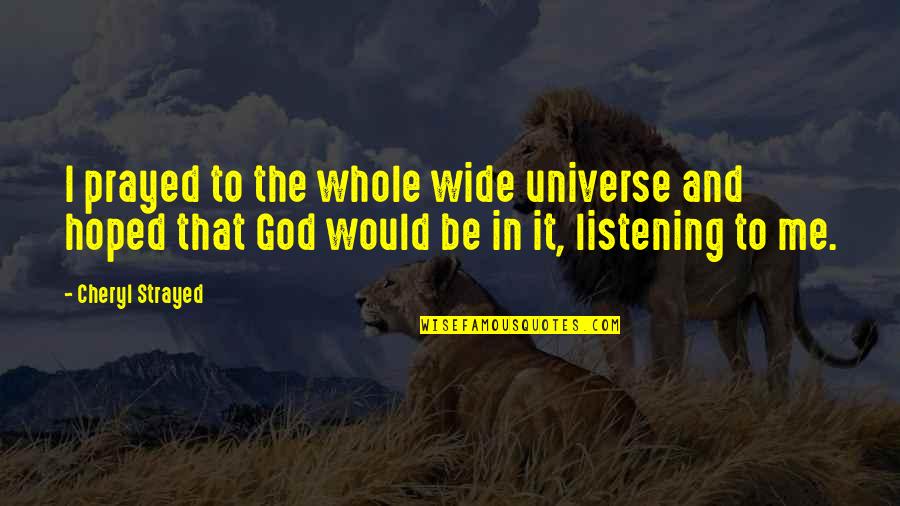 I prayed to the whole wide universe and hoped that God would be in it, listening to me.
—
Cheryl Strayed
Listening to Dad's guitar, halting yet lovely in the search for phrasing, I thought: Fair is whatever God wants to do. —
Leif Enger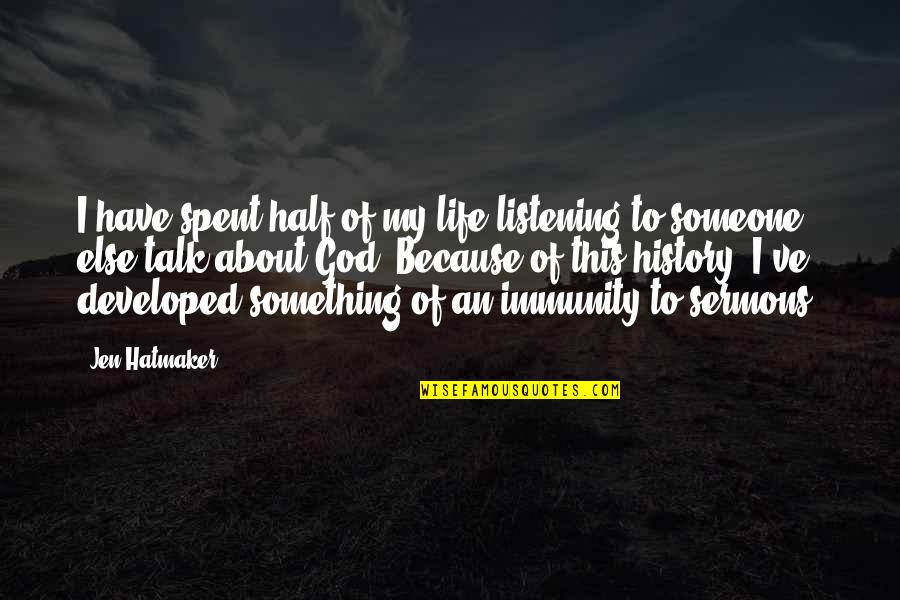 I have spent half of my life listening to someone else talk about God. Because of this history, I've developed something of an immunity to sermons. —
Jen Hatmaker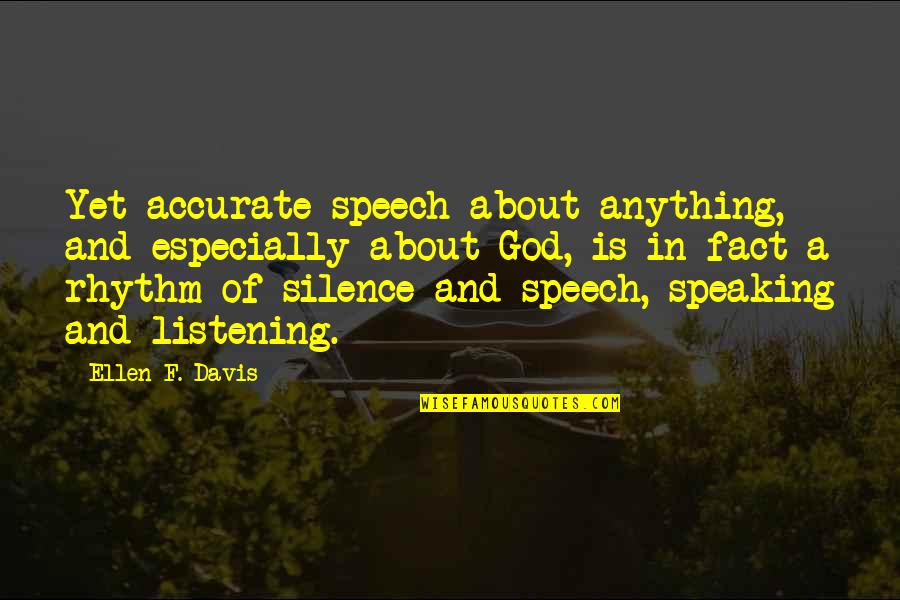 Yet accurate speech about anything, and especially about God, is in fact a rhythm of silence and speech, speaking and listening. —
Ellen F. Davis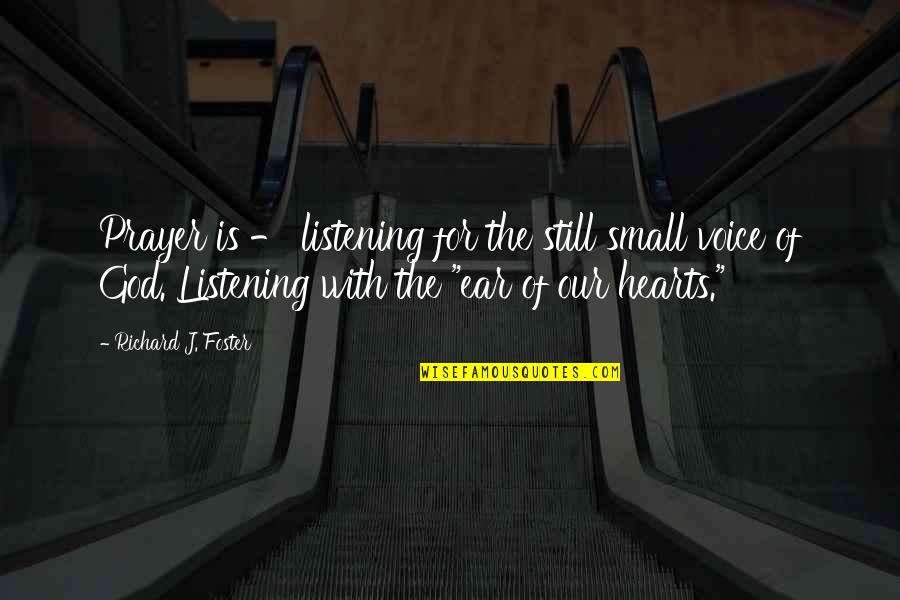 Prayer is - listening for the still small voice of God. Listening with the "ear of our hearts." —
Richard J. Foster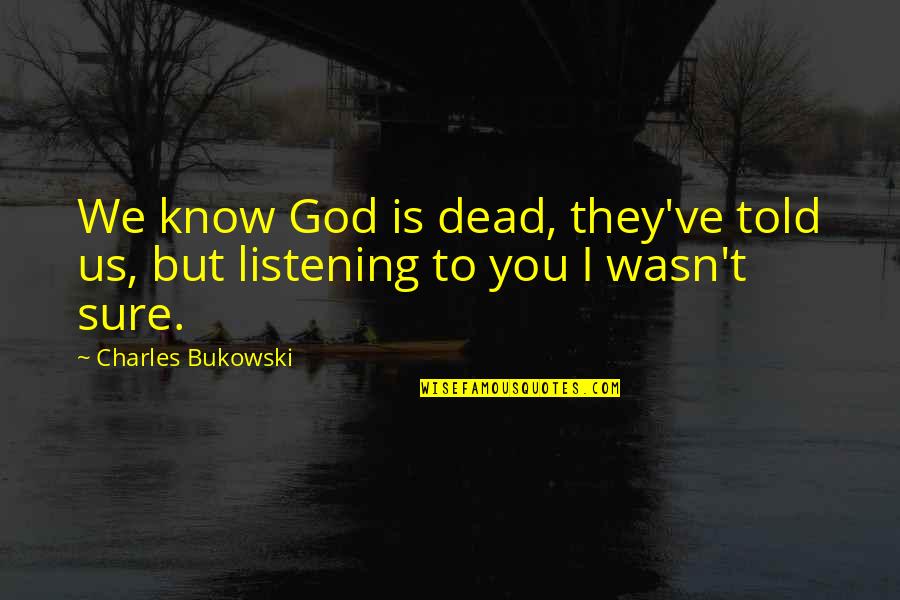 We know God is dead, they've told us, but listening to you I wasn't sure. —
Charles Bukowski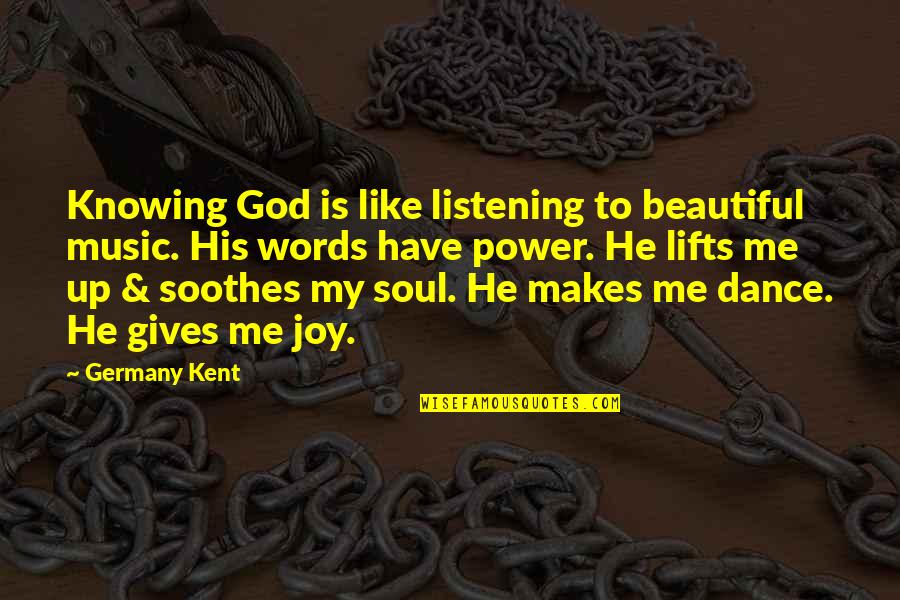 Knowing God is like listening to beautiful music. His words have power. He lifts me up & soothes my soul. He makes me dance. He gives me joy. —
Germany Kent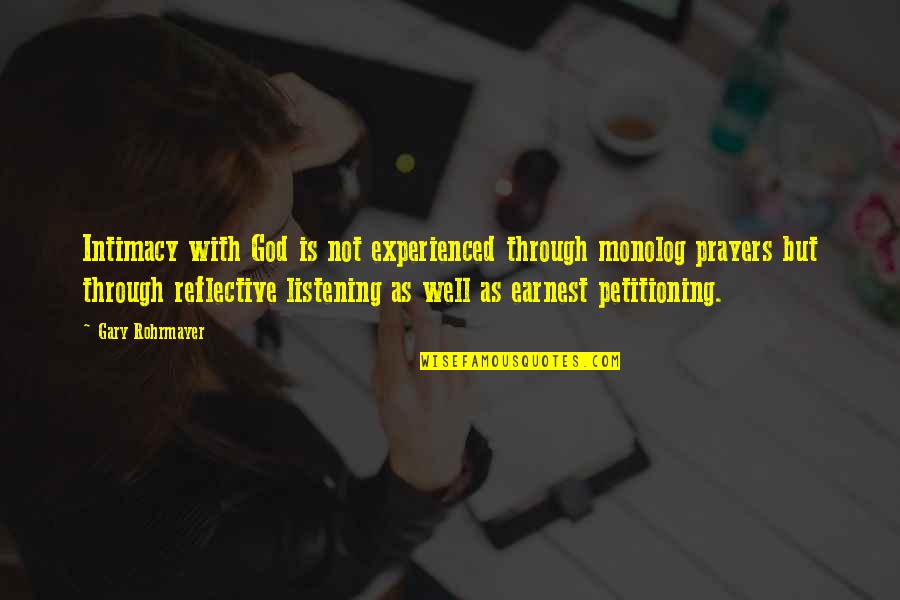 Intimacy with God is not experienced through monolog prayers but through reflective listening as well as earnest petitioning. —
Gary Rohrmayer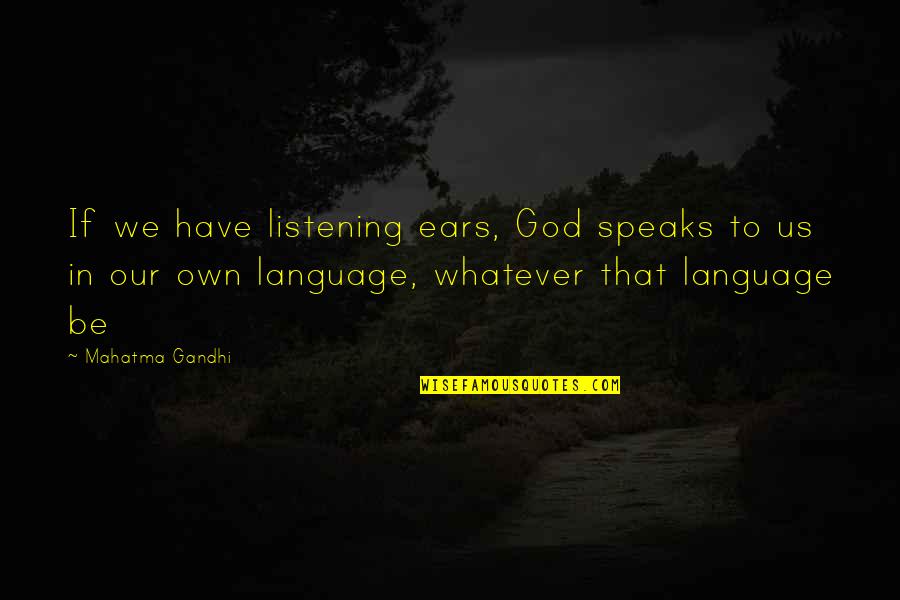 If we have listening ears, God speaks to us in our own language, whatever that language be —
Mahatma Gandhi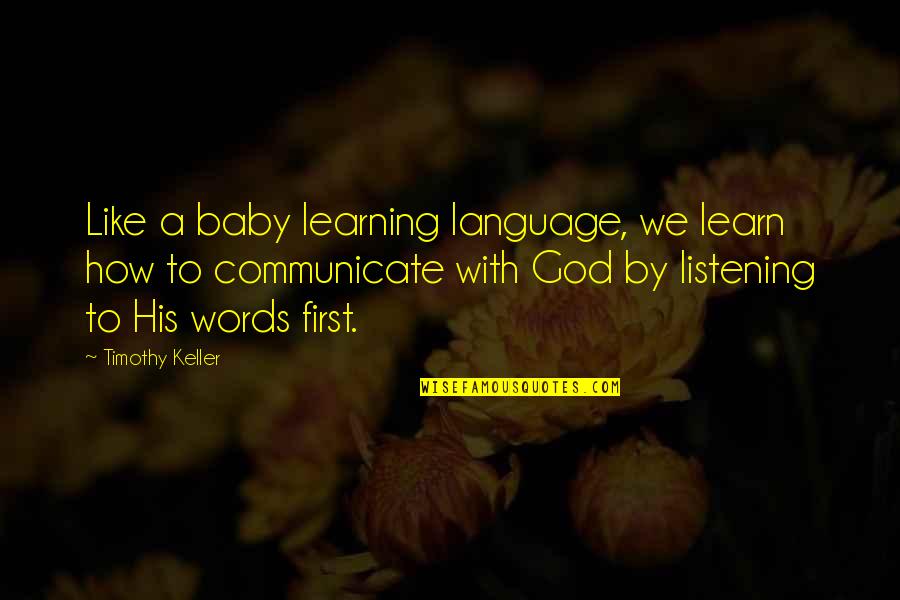 Like a baby learning language, we learn how to communicate with God by listening to His words first. —
Timothy Keller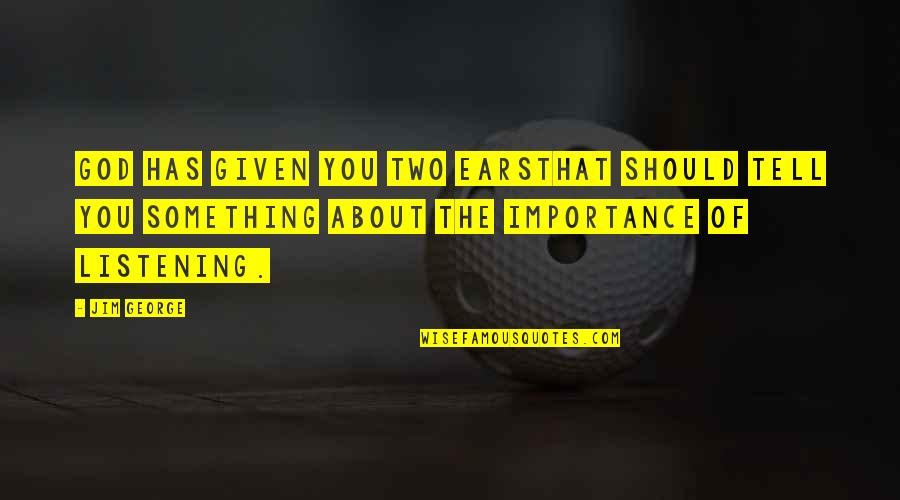 God has given you two ears
that should tell you something about the importance of listening. —
Jim George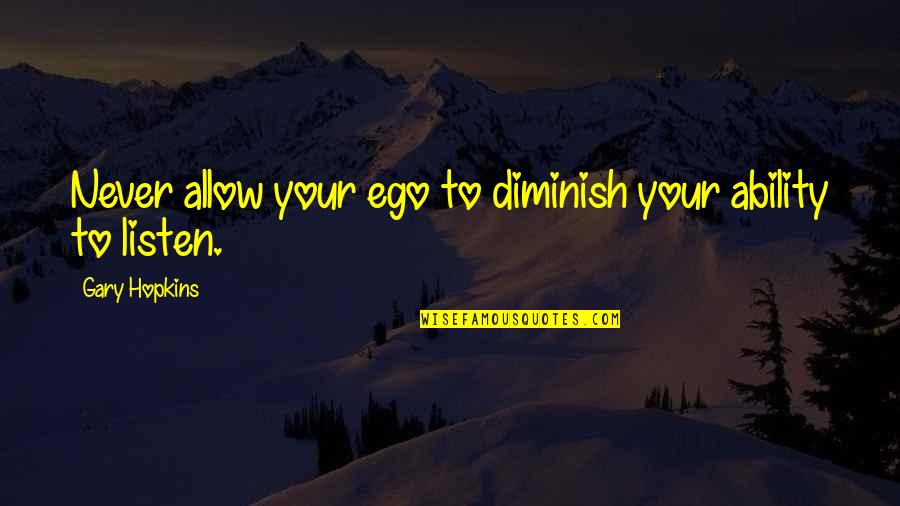 Never allow your ego to diminish your ability to listen. —
Gary Hopkins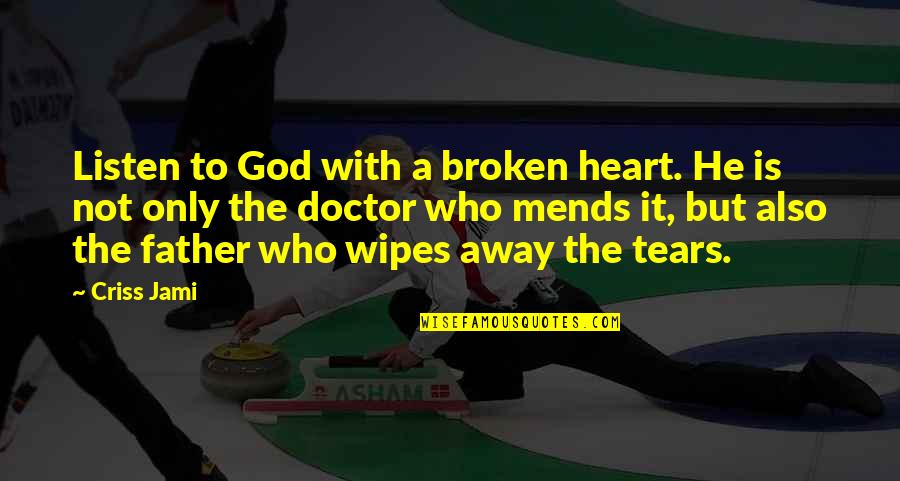 Listen to God with a broken heart. He is not only the doctor who mends it, but also the father who wipes away the tears. —
Criss Jami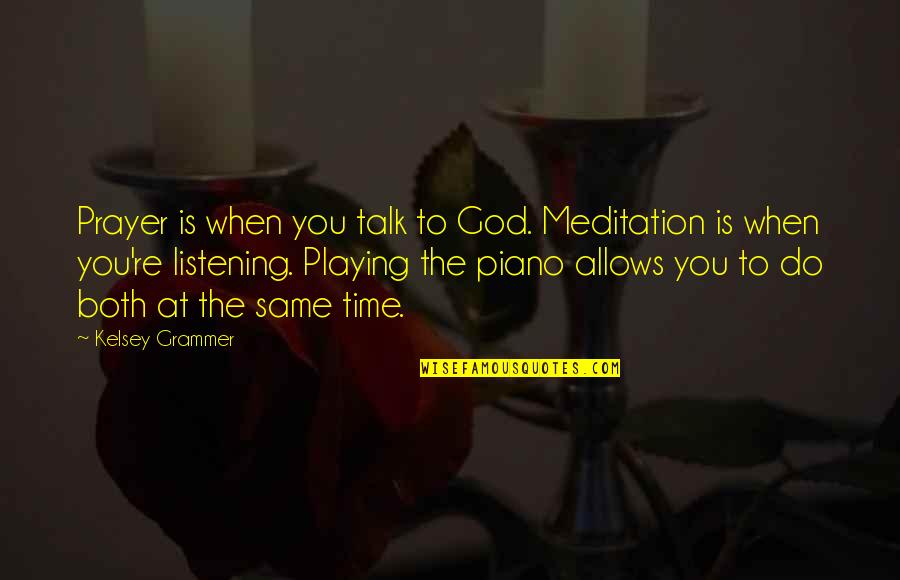 Prayer is when you talk to God. Meditation is when you're listening. Playing the piano allows you to do both at the same time. —
Kelsey Grammer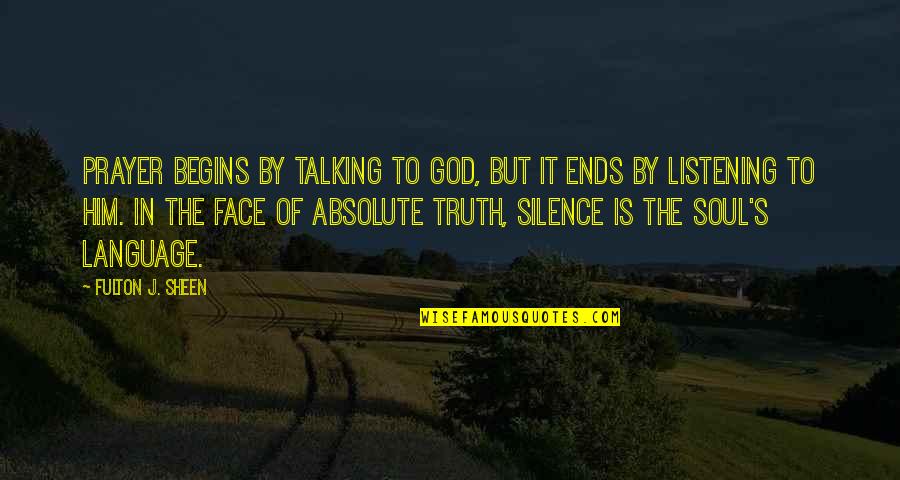 Prayer begins by talking to God, but it ends by listening to Him. In the face of Absolute Truth, silence is the soul's language. —
Fulton J. Sheen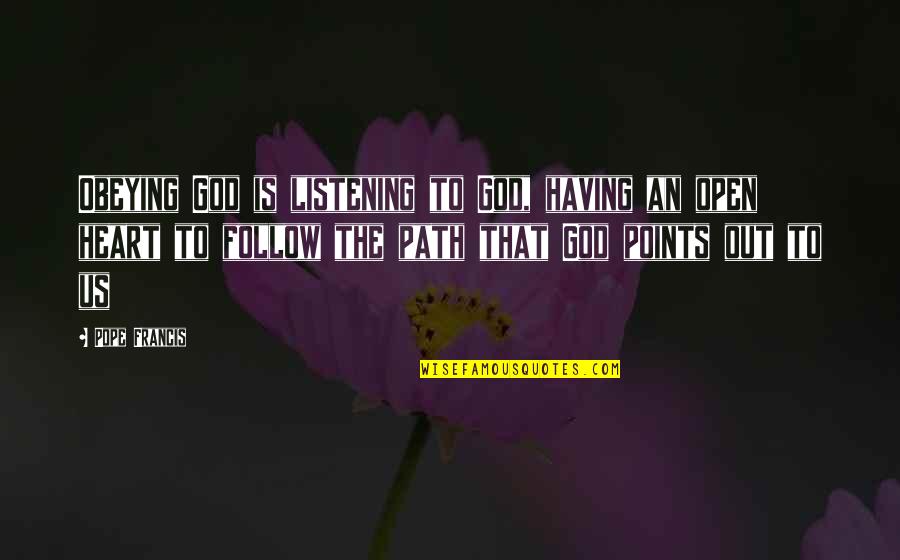 Obeying God is listening to God, having an open heart to follow the path that God points out to us —
Pope Francis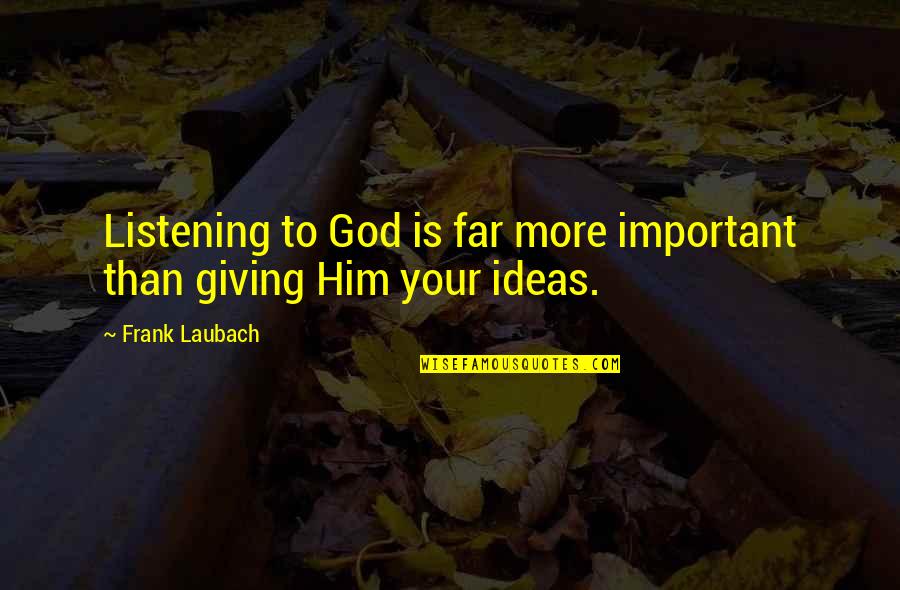 Listening to God is far more important than giving Him your ideas. —
Frank Laubach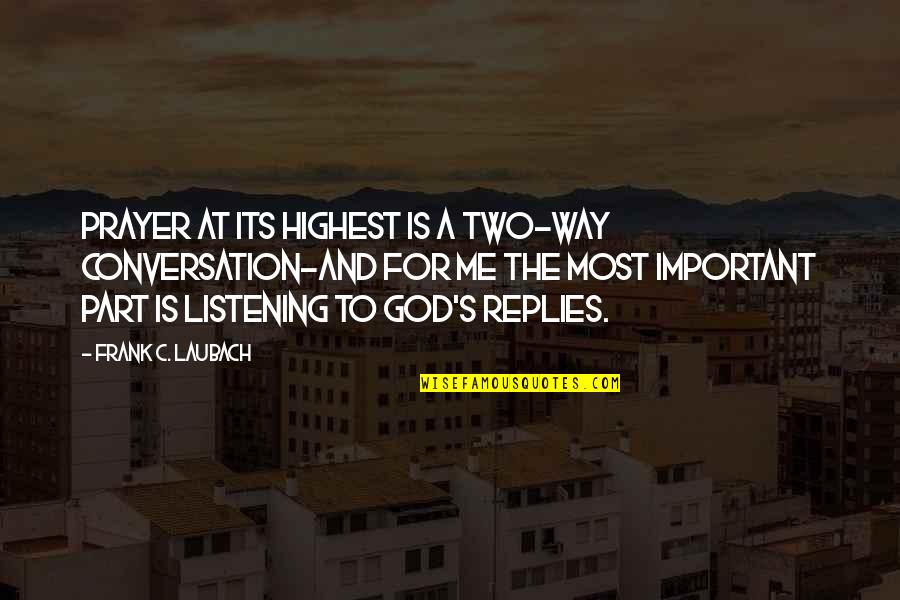 Prayer at its highest is a two-way conversation-and for me the most important part is listening to God's replies. —
Frank C. Laubach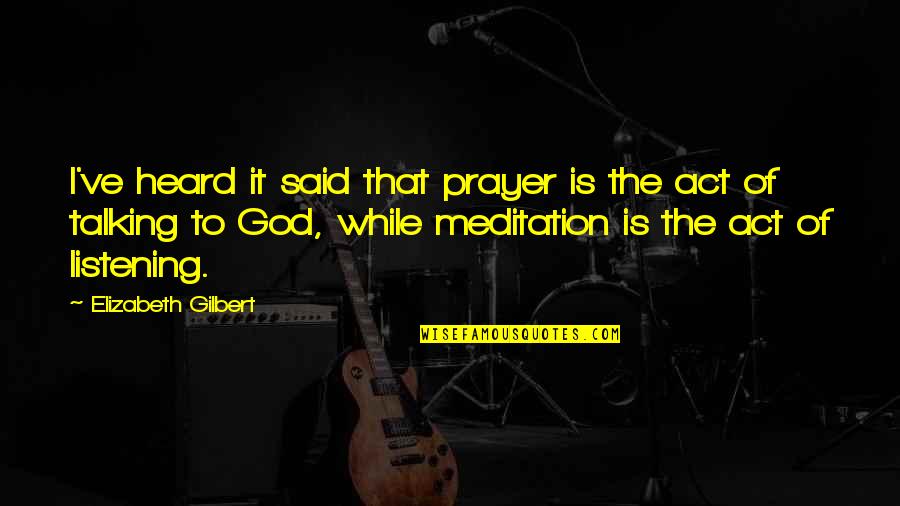 I've heard it said that prayer is the act of talking to God, while meditation is the act of listening. —
Elizabeth Gilbert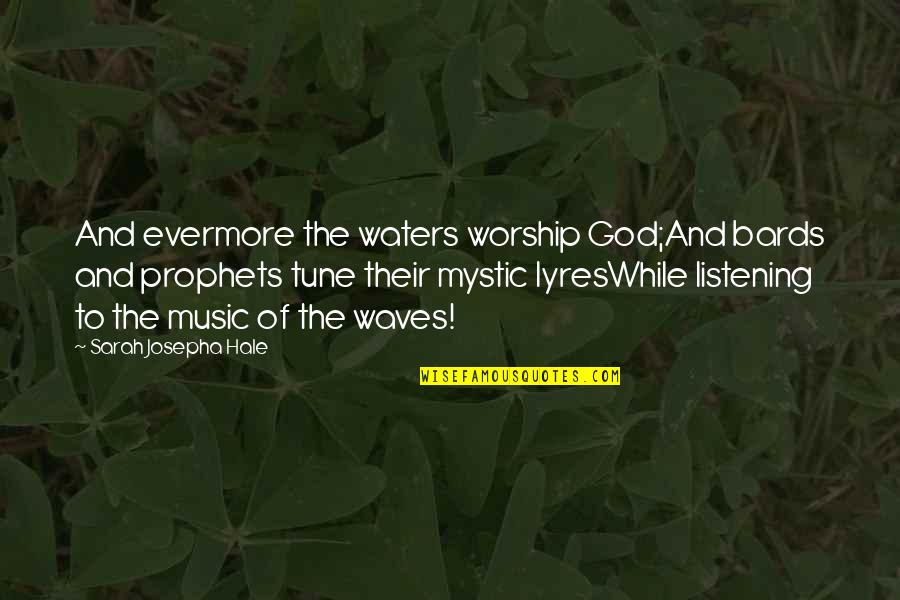 And evermore the waters worship God;
And bards and prophets tune their mystic lyres
While listening to the music of the waves! —
Sarah Josepha Hale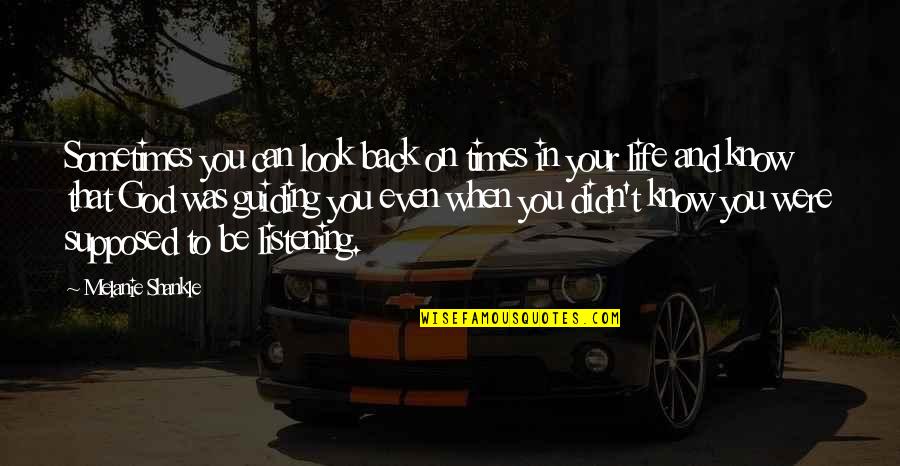 Sometimes you can look back on times in your life and know that God was guiding you even when you didn't know you were supposed to be listening. —
Melanie Shankle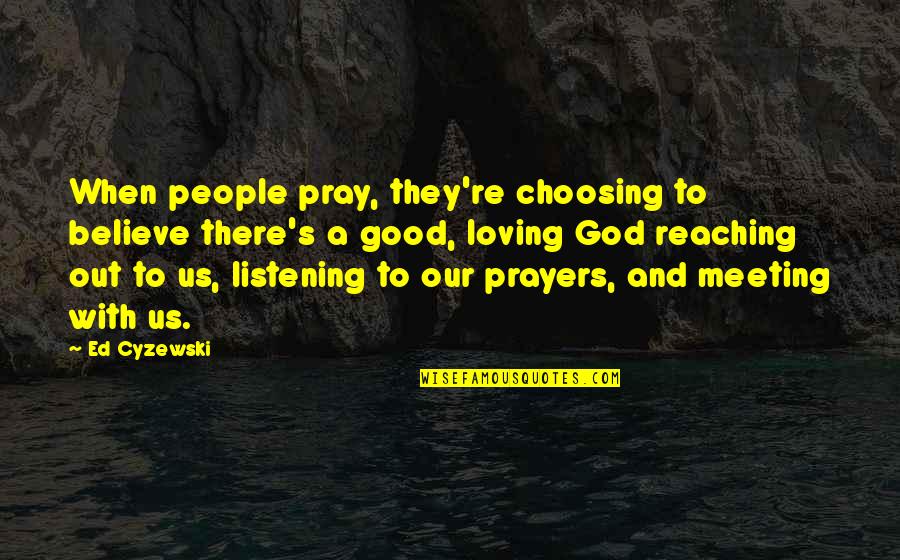 When people pray, they're choosing to believe there's a good, loving God reaching out to us, listening to our prayers, and meeting with us. —
Ed Cyzewski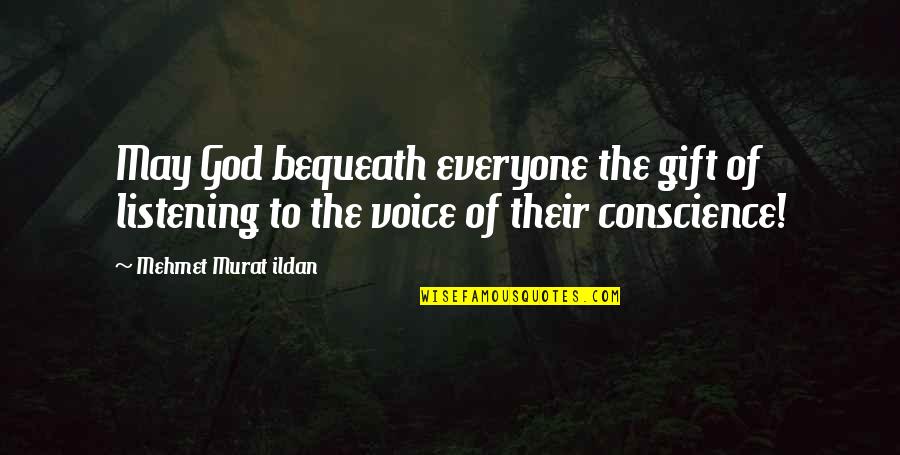 May God bequeath everyone the gift of listening to the voice of their conscience! —
Mehmet Murat Ildan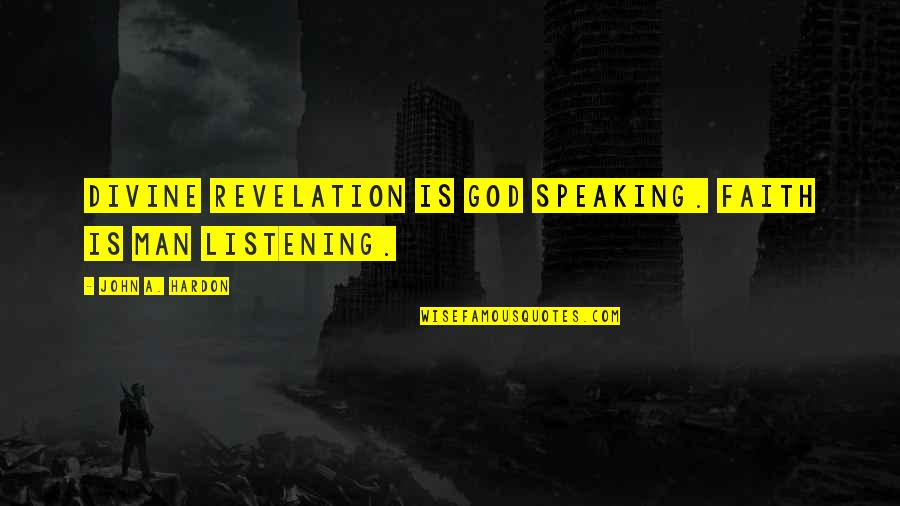 Divine Revelation is God speaking. Faith is man listening. —
John A. Hardon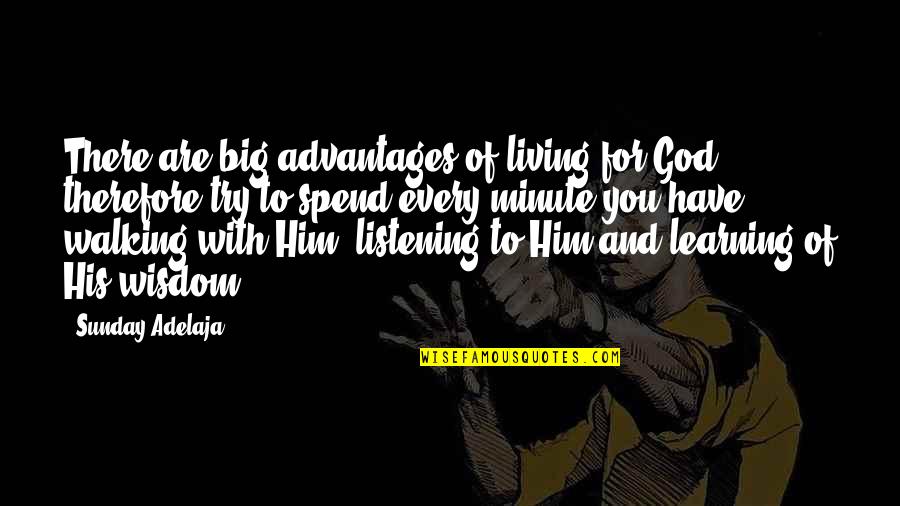 There are big advantages of living for God, therefore try to spend every minute you have walking with Him, listening to Him and learning of His wisdom —
Sunday Adelaja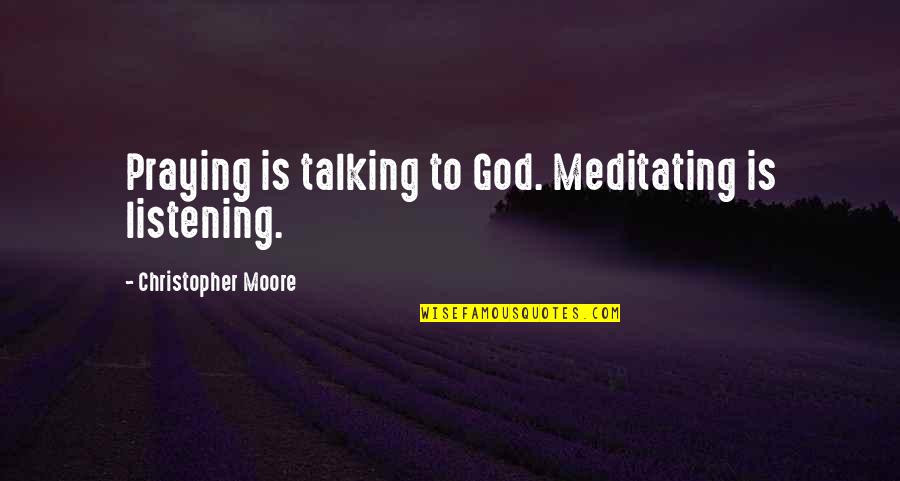 Praying is talking to God. Meditating is listening. —
Christopher Moore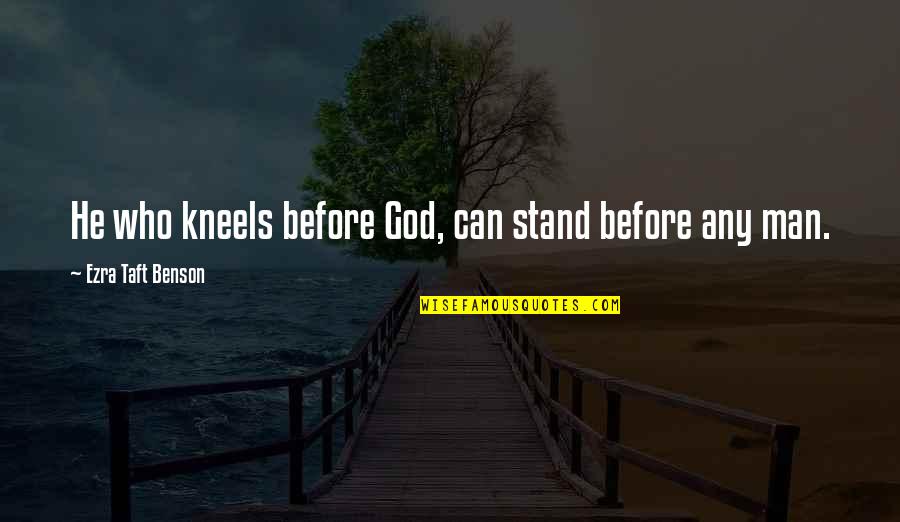 He who kneels before God, can stand before any man. —
Ezra Taft Benson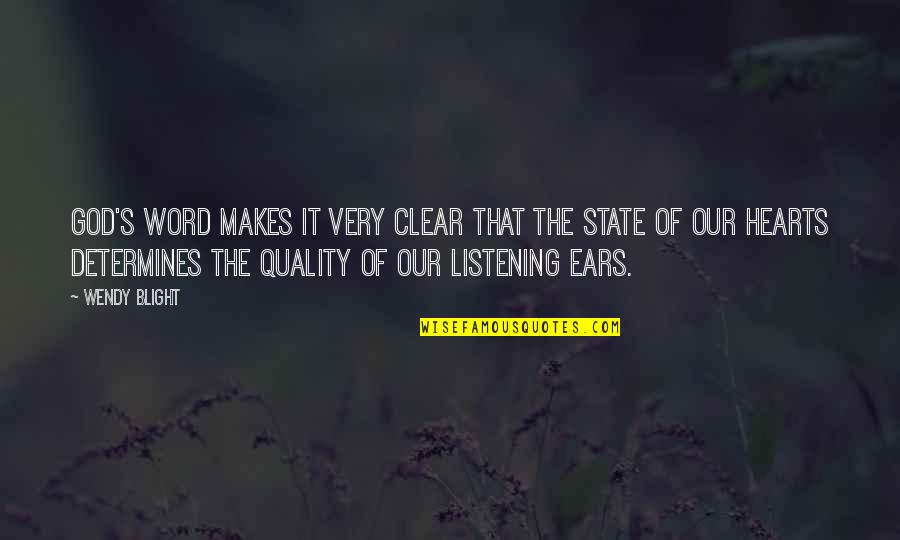 God's Word makes it very clear that the state of our hearts determines the quality of our listening ears. —
Wendy Blight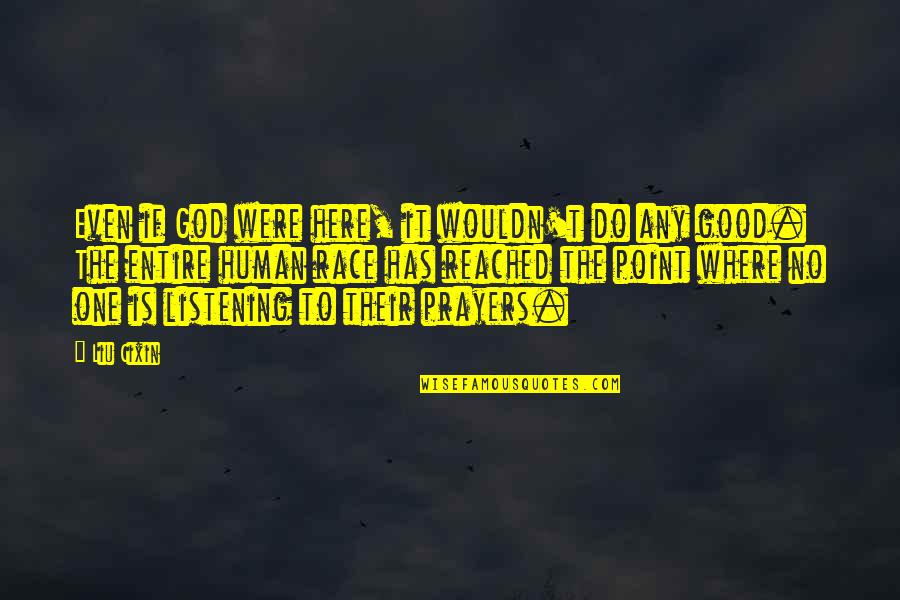 Even if God were here, it wouldn't do any good. The entire human race has reached the point where no one is listening to their prayers. —
Liu Cixin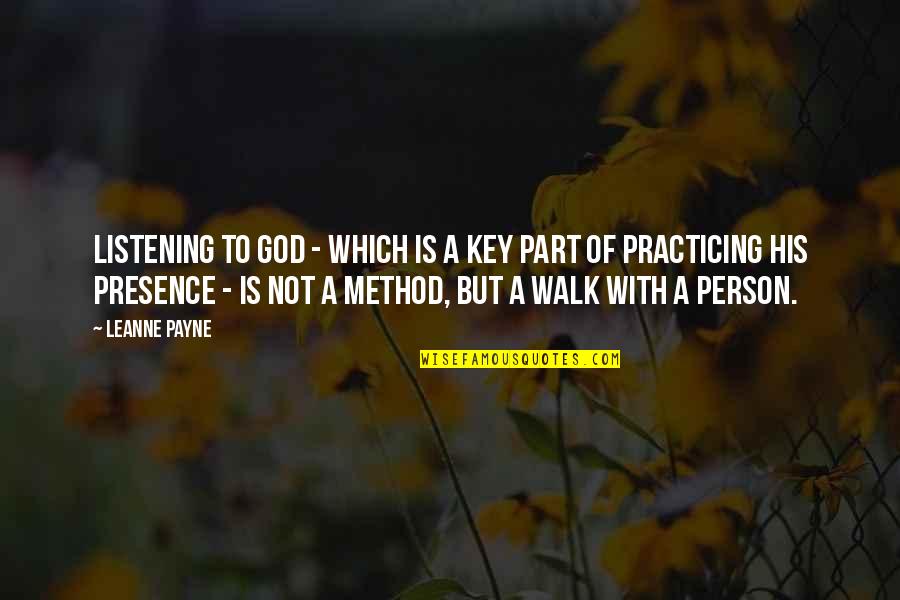 Listening to God - which is a key part of practicing His presence - is not a method, but a walk with a person. —
Leanne Payne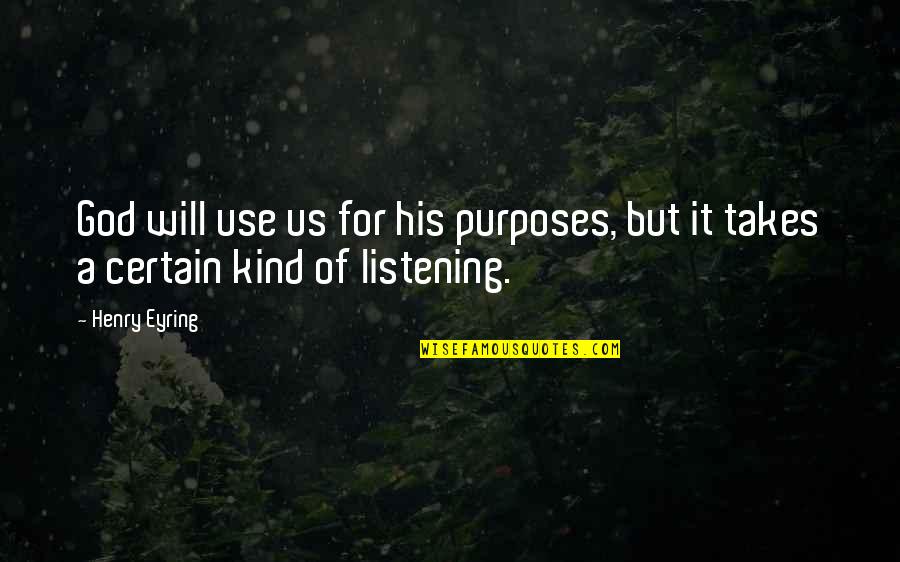 God will use us for his purposes, but it takes a certain kind of listening. —
Henry Eyring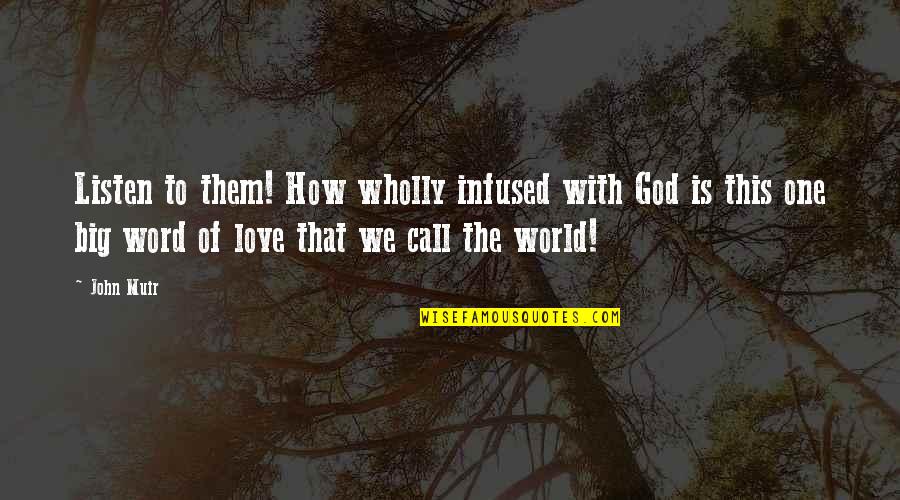 Listen to them! How wholly infused with God is this one big word of love that we call the world! —
John Muir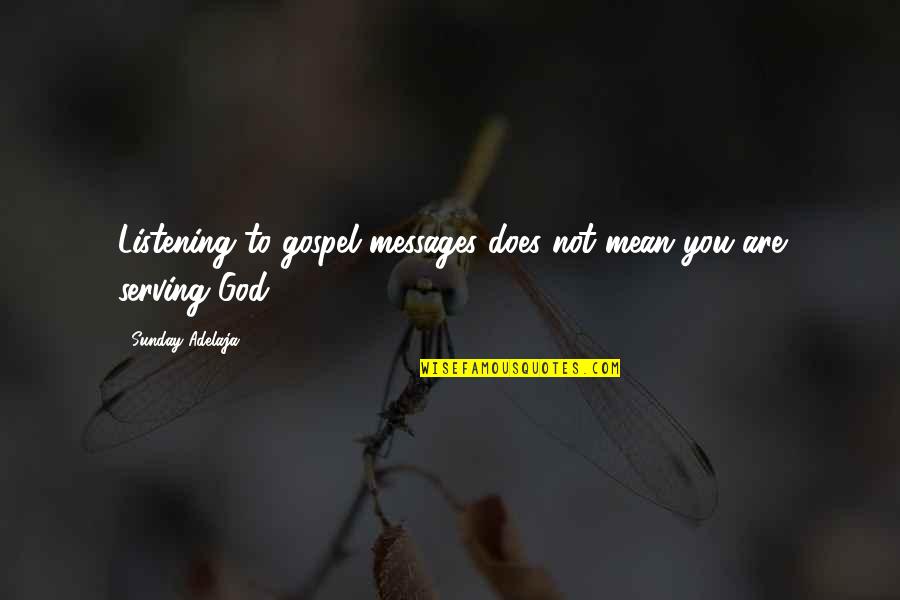 Listening to gospel messages does not mean you are serving God —
Sunday Adelaja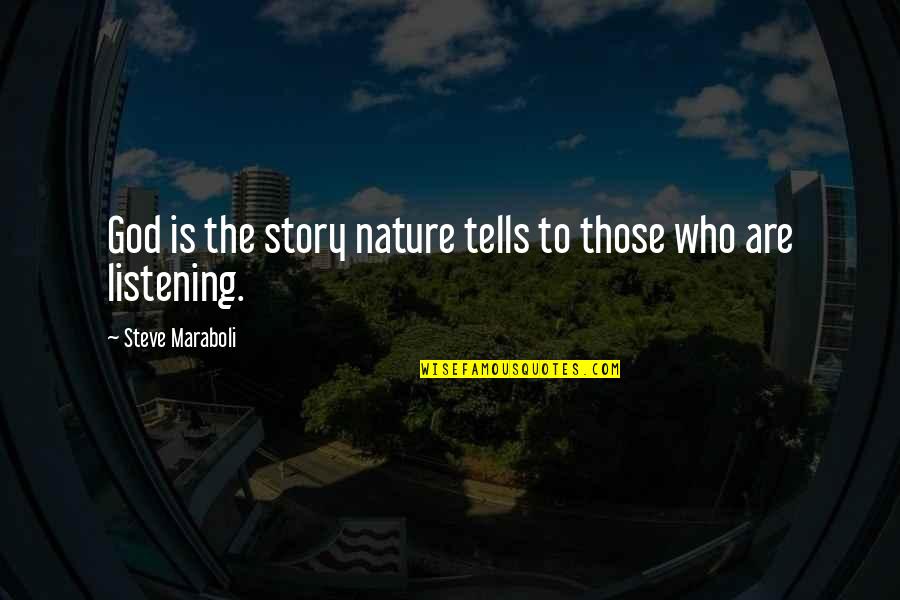 God is the story nature tells to those who are listening. —
Steve Maraboli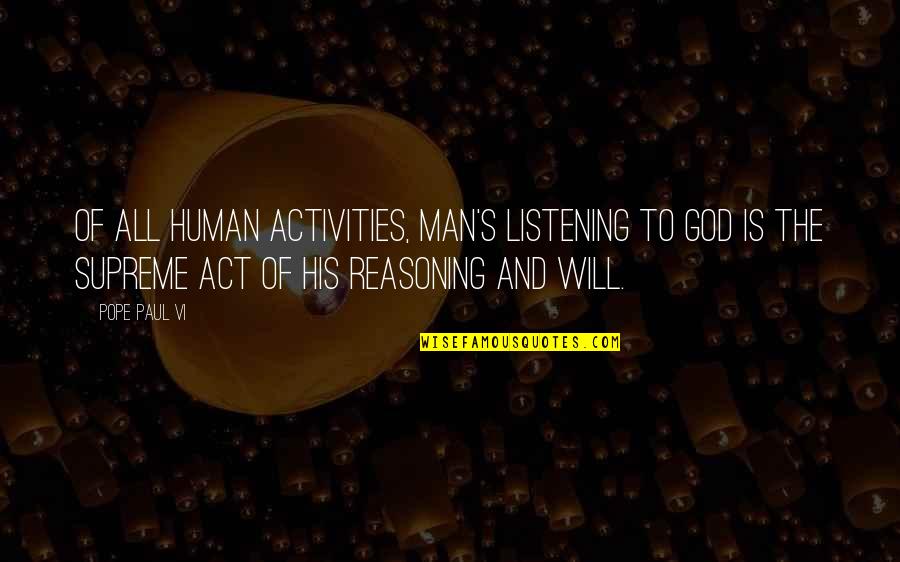 Of all human activities, man's listening to God is the supreme act of his reasoning and will. —
Pope Paul VI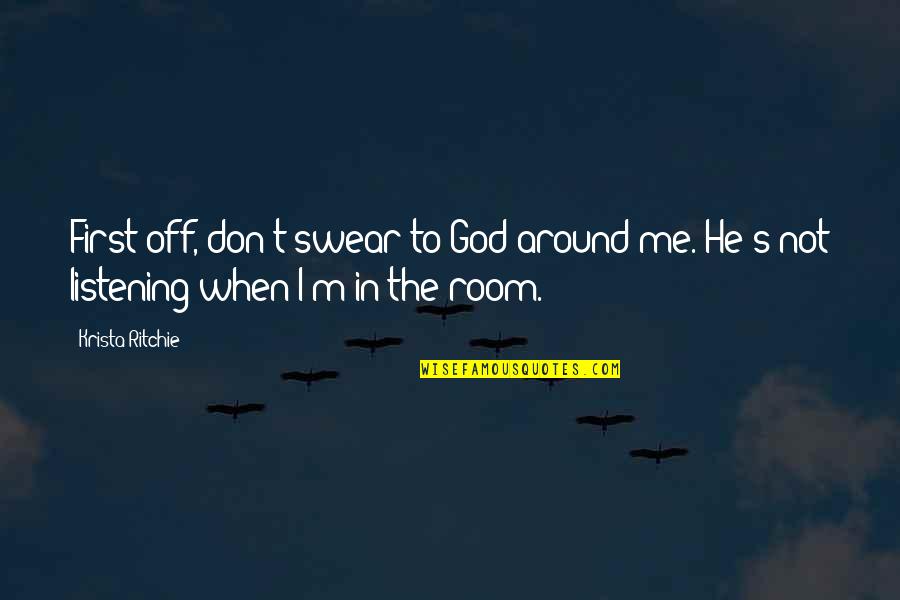 First off, don't swear to God around me. He's not listening when I'm in the room. —
Krista Ritchie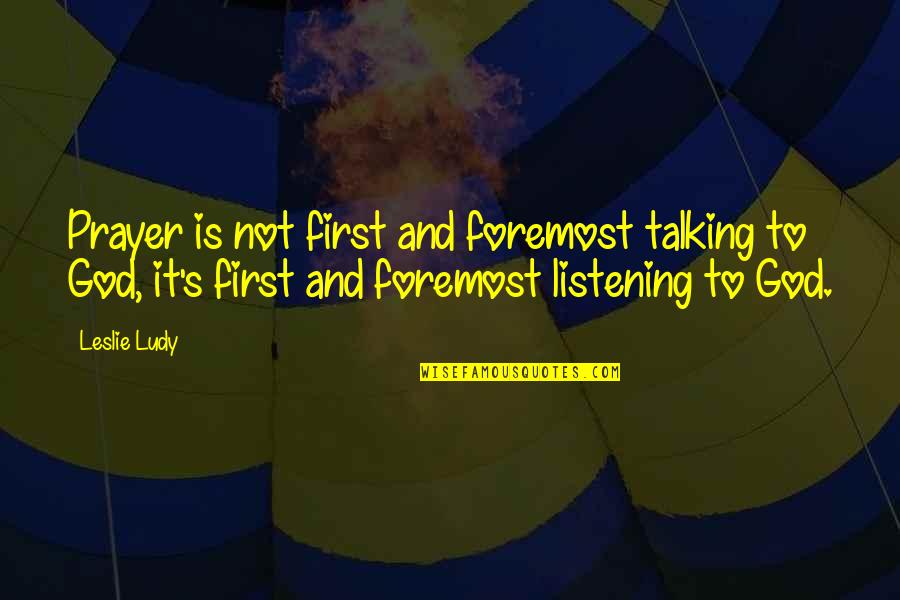 Prayer is not first and foremost talking to God, it's first and foremost listening to God. —
Leslie Ludy