God Gives Best Quotes
Collection of top 48 famous quotes about God Gives Best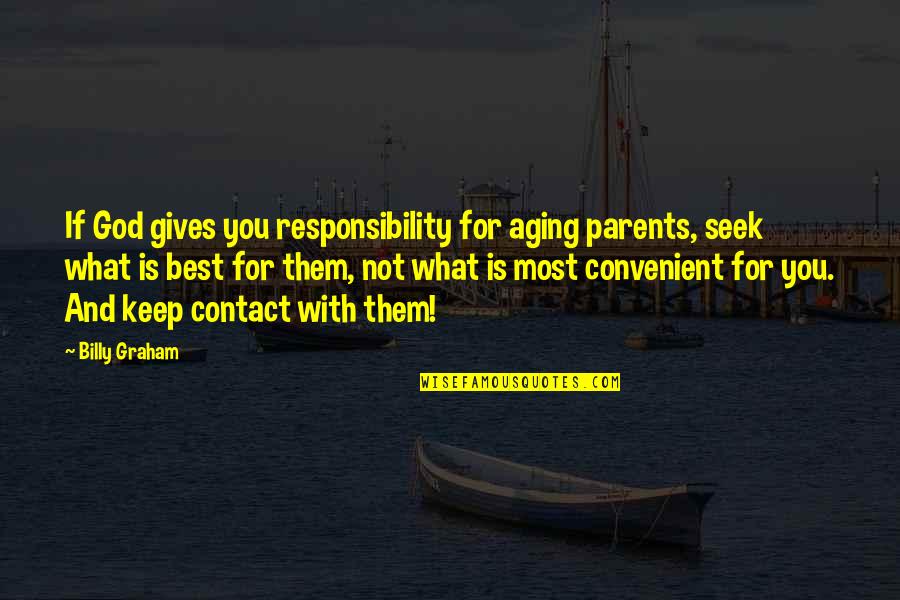 If God gives you responsibility for aging parents, seek what is best for them, not what is most convenient for you. And keep contact with them!
—
Billy Graham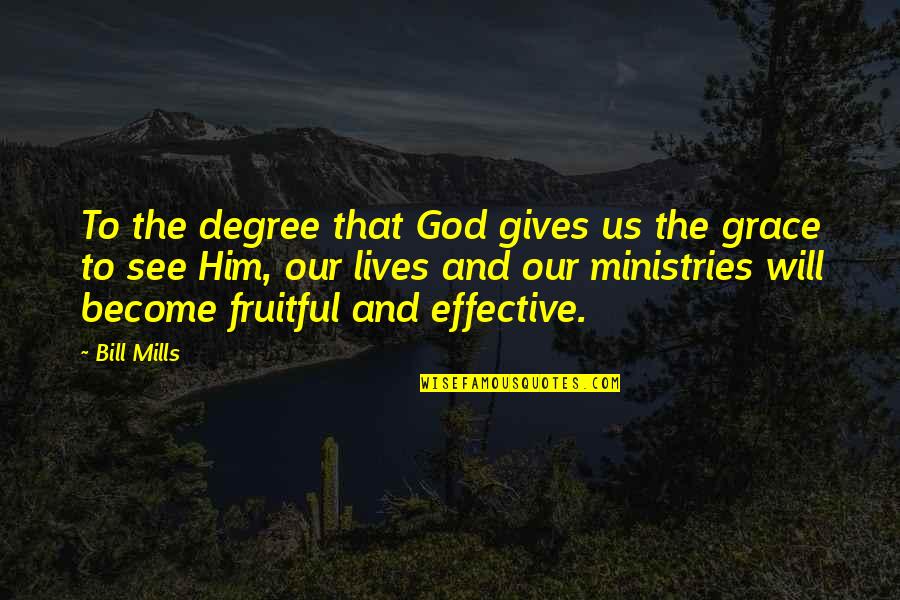 To the degree that God gives us the grace to see Him, our lives and our ministries will become fruitful and effective.
—
Bill Mills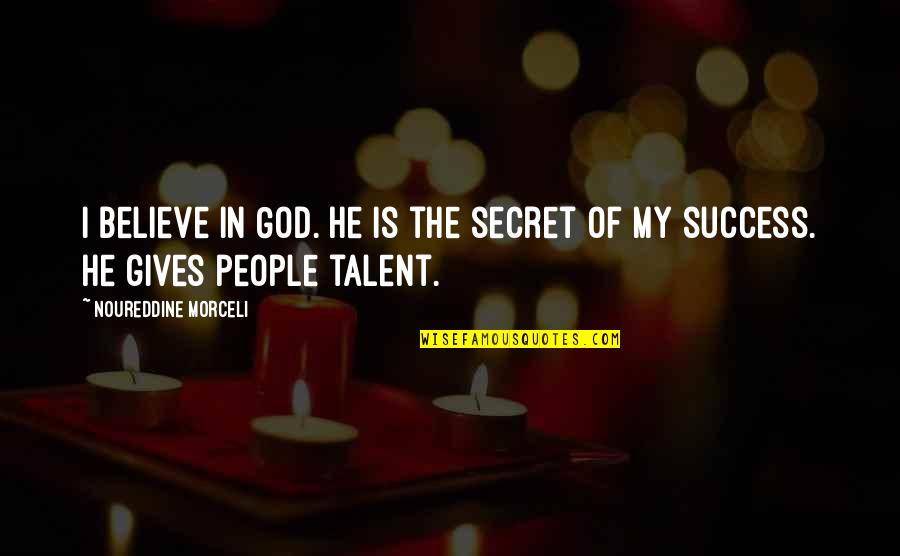 I believe in God. He is the secret of my success. He gives people talent.
—
Noureddine Morceli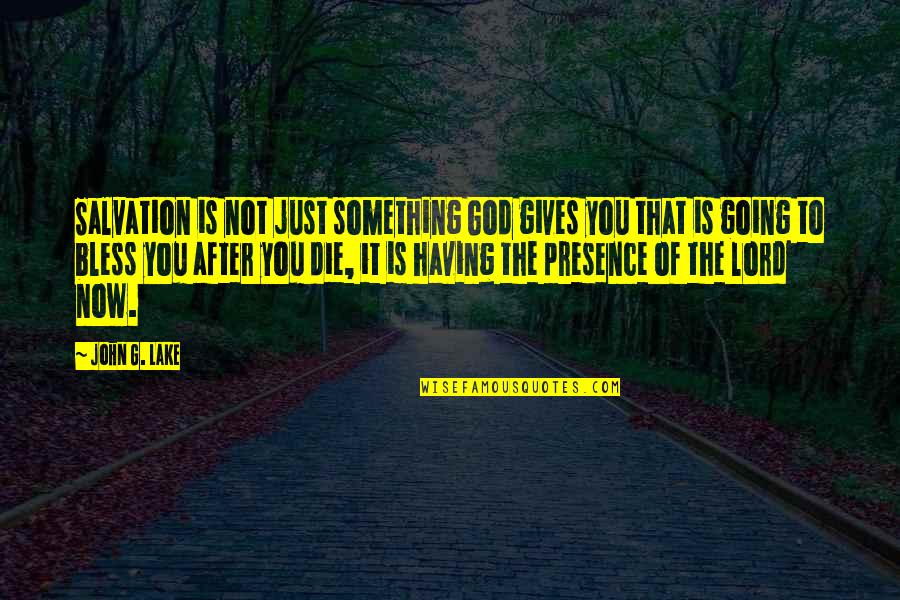 Salvation is not just something God gives you that is going to bless you after you die, it is having the presence of the lord now.
—
John G. Lake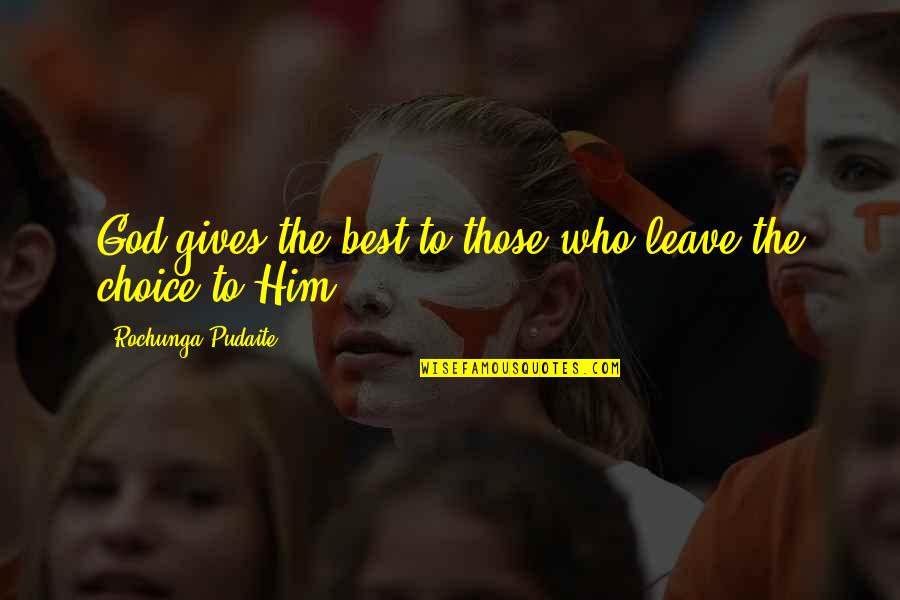 God gives the best to those who leave the choice to Him.
—
Rochunga Pudaite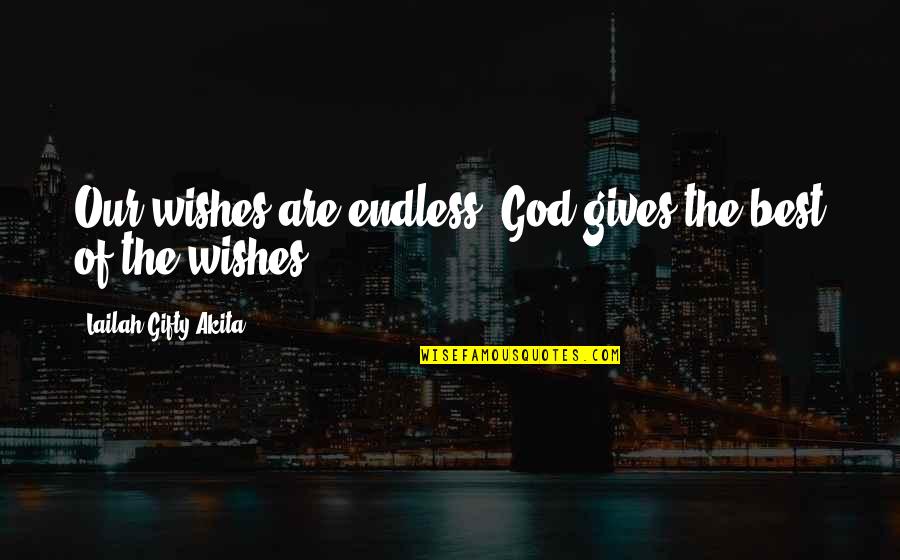 Our wishes are endless.
God gives the best of the wishes.
—
Lailah Gifty Akita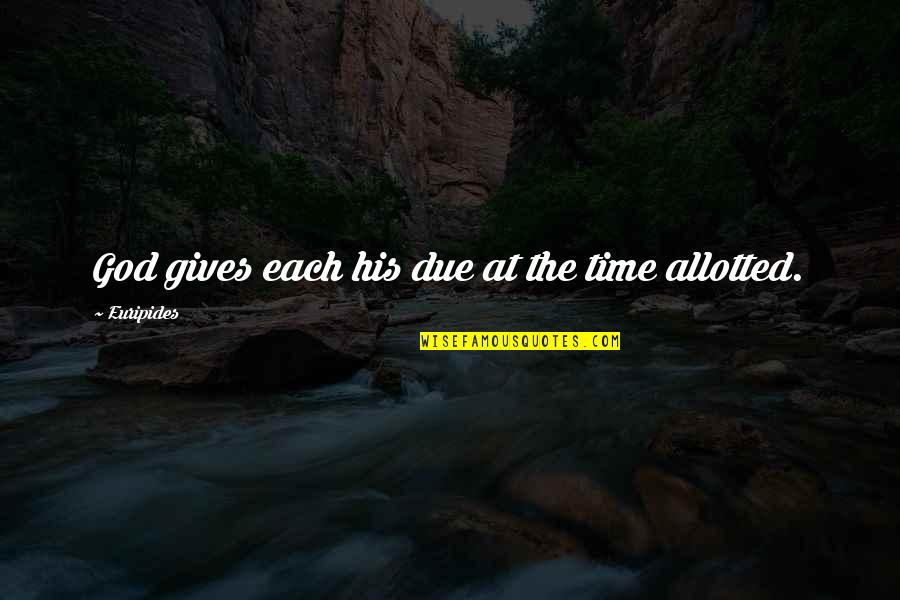 God gives each his due at the time allotted.
—
Euripides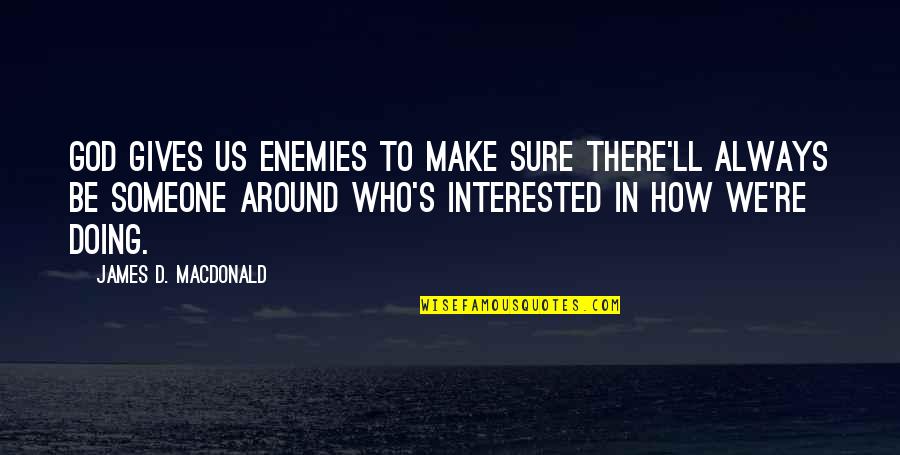 God gives us enemies to make sure there'll always be someone around who's interested in how we're doing.
—
James D. Macdonald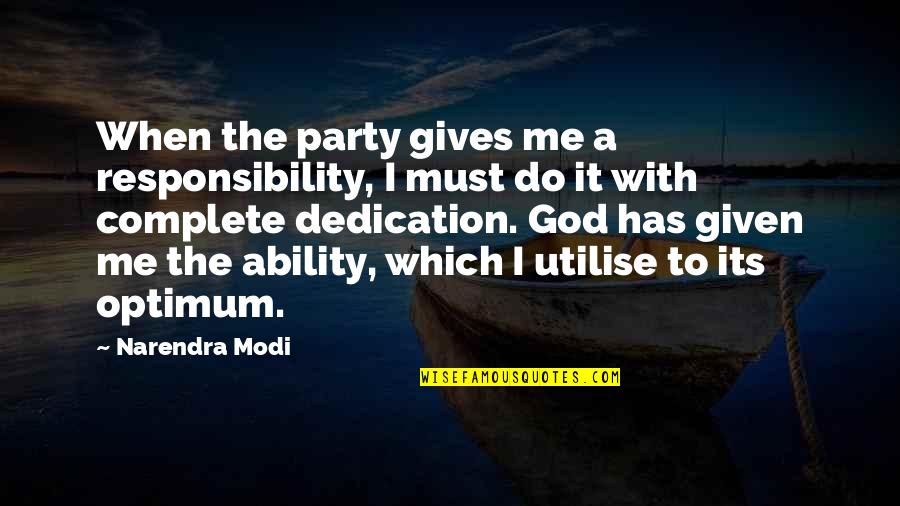 When the party gives me a responsibility, I must do it with complete dedication. God has given me the ability, which I utilise to its optimum.
—
Narendra Modi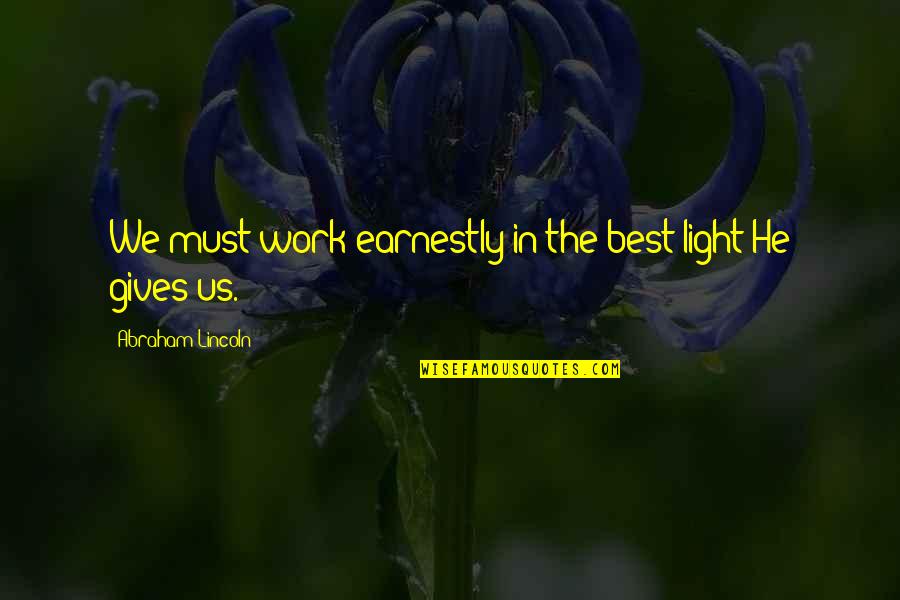 We must work earnestly in the best light He gives us.
—
Abraham Lincoln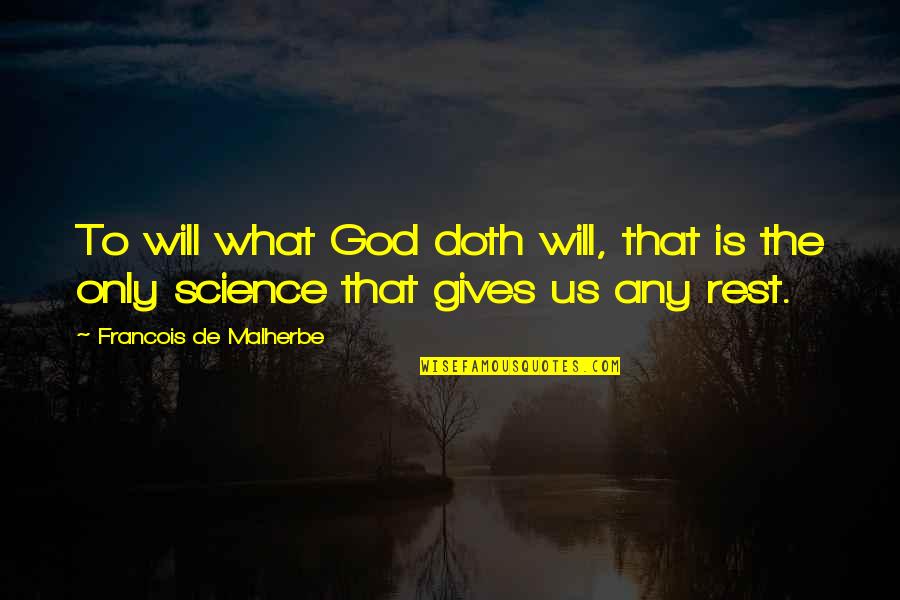 To will what God doth will, that is the only science that gives us any rest.
—
Francois De Malherbe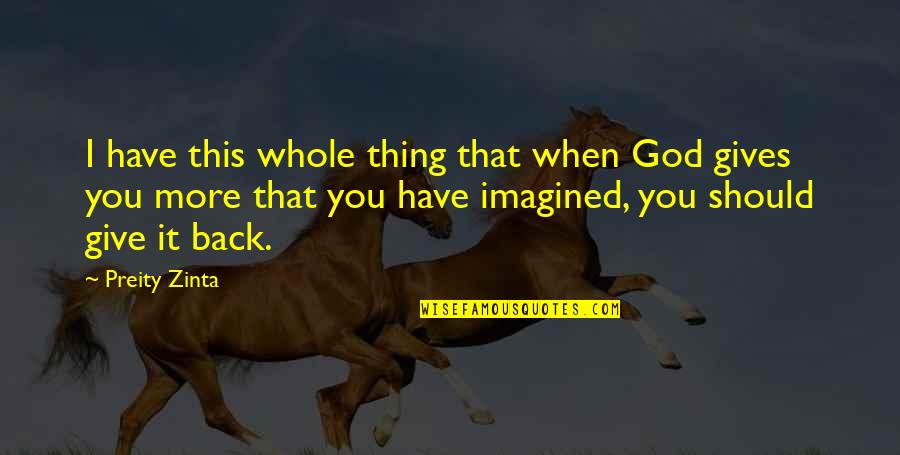 I have this whole thing that when God gives you more that you have imagined, you should give it back.
—
Preity Zinta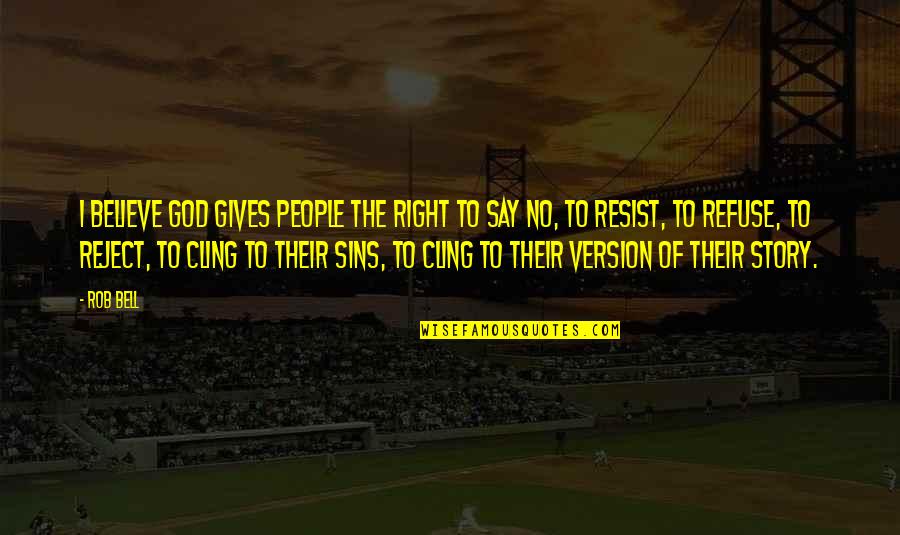 I believe God gives people the right to say no, to resist, to refuse, to reject, to cling to their sins, to cling to their version of their story.
—
Rob Bell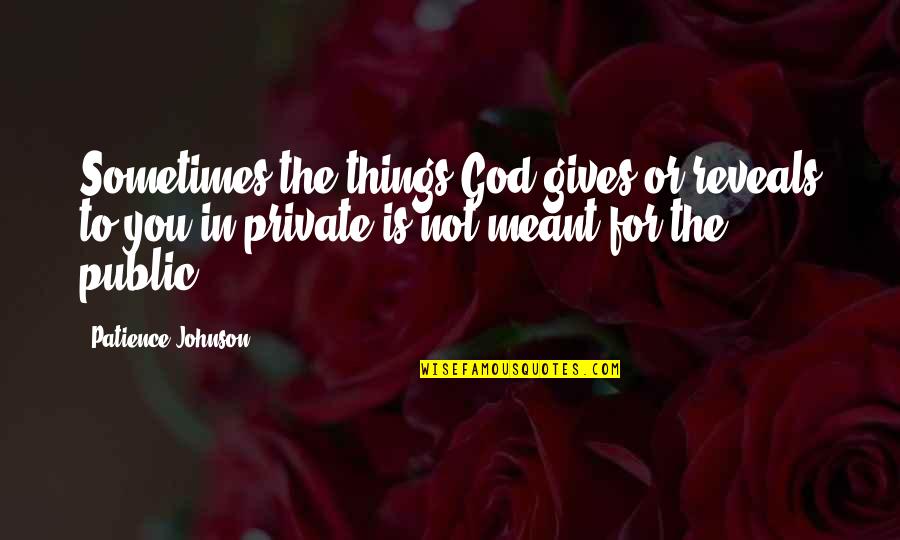 Sometimes the things God gives or reveals to you in private is not meant for the public.
—
Patience Johnson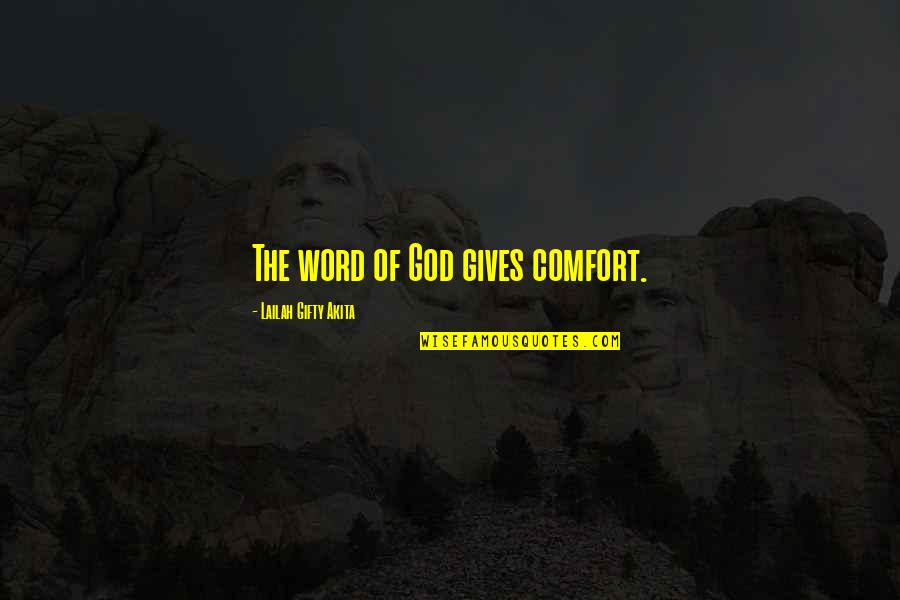 The word of God gives comfort.
—
Lailah Gifty Akita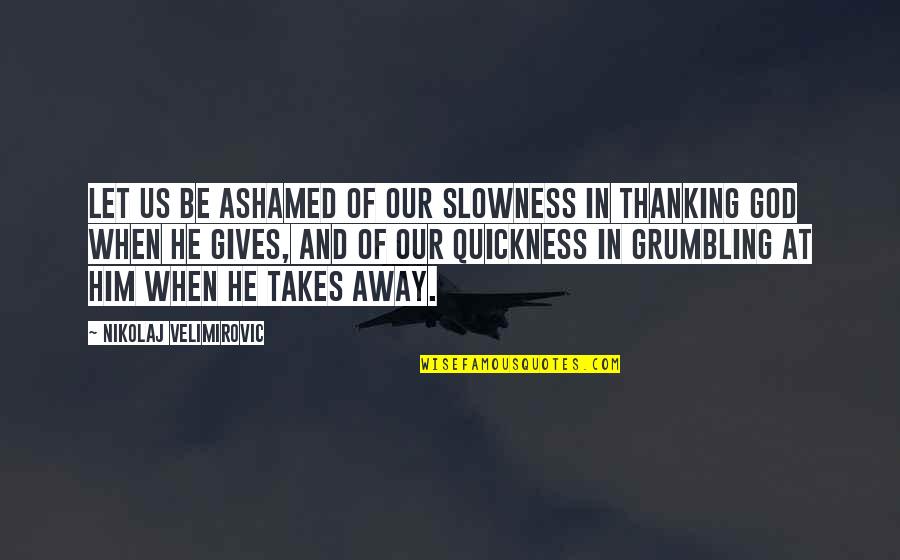 Let us be ashamed of our slowness in thanking God when He gives, and of our quickness in grumbling at Him when He takes away. —
Nikolaj Velimirovic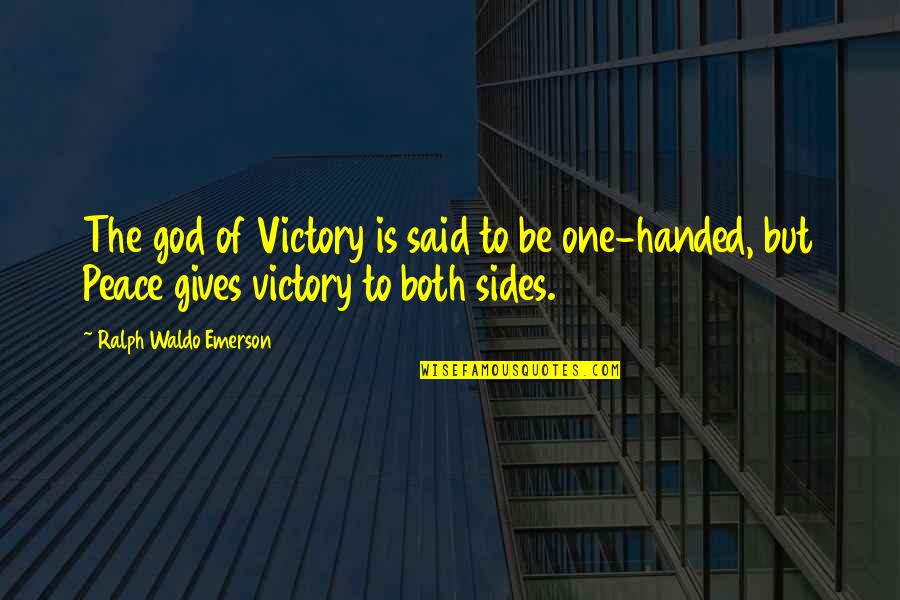 The god of Victory is said to be one-handed, but Peace gives victory to both sides. —
Ralph Waldo Emerson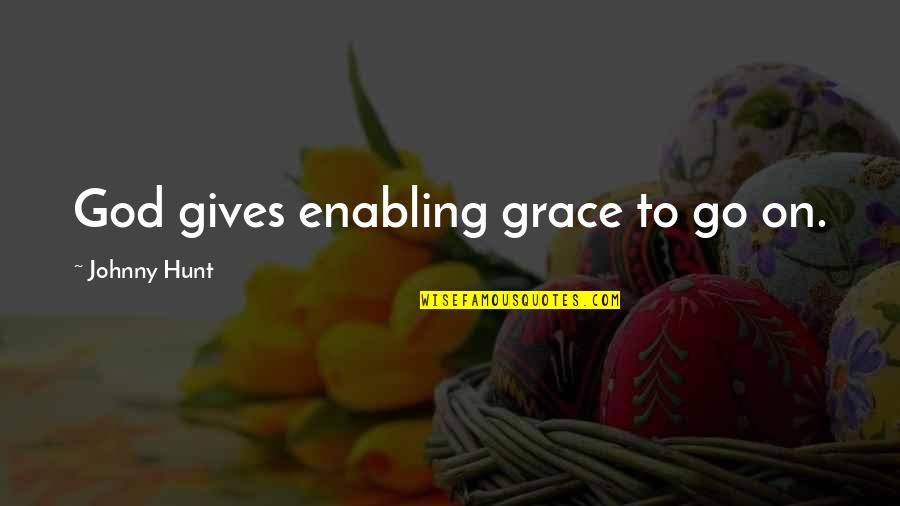 God gives enabling grace to go on. —
Johnny Hunt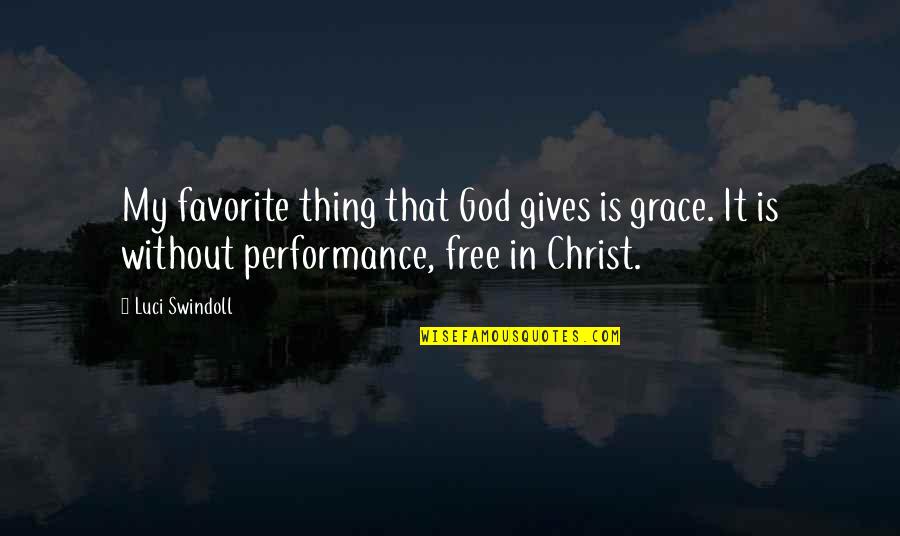 My favorite thing that God gives is grace. It is without performance, free in Christ. —
Luci Swindoll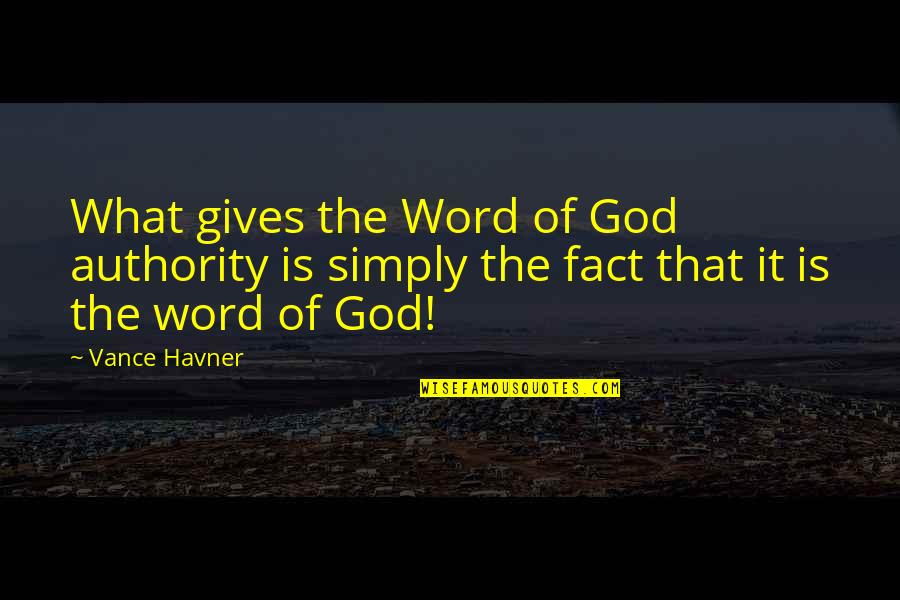 What gives the Word of God authority is simply the fact that it is the word of God! —
Vance Havner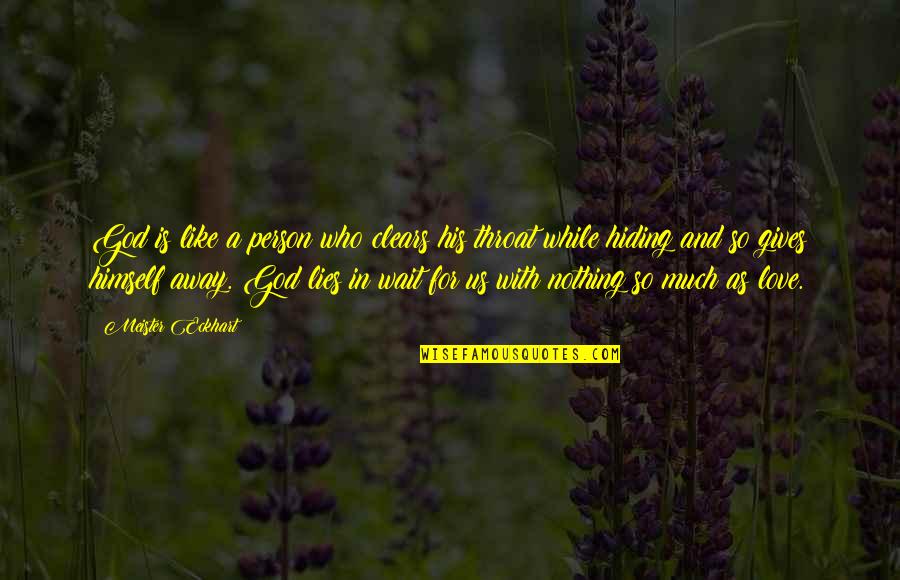 God is like a person who clears his throat while hiding and so gives himself away. God lies in wait for us with nothing so much as love. —
Meister Eckhart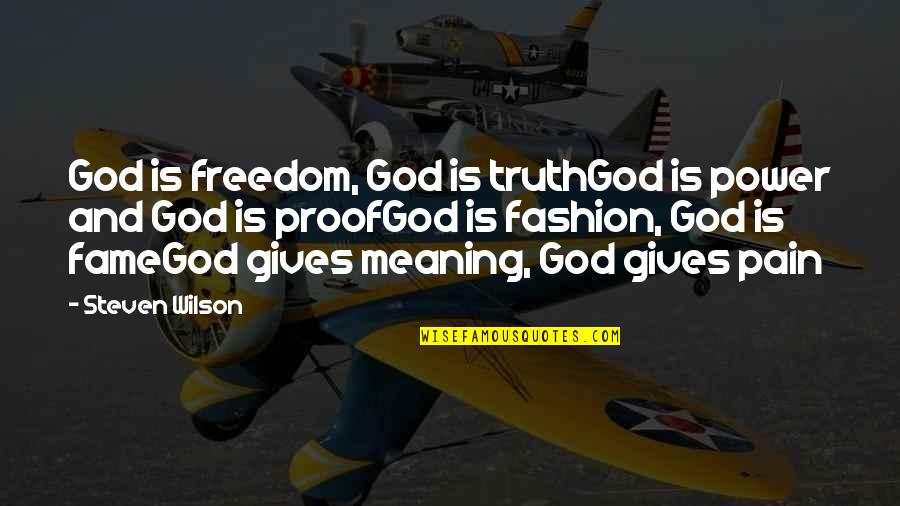 God is freedom, God is truth
God is power and God is proof
God is fashion, God is fame
God gives meaning, God gives pain —
Steven Wilson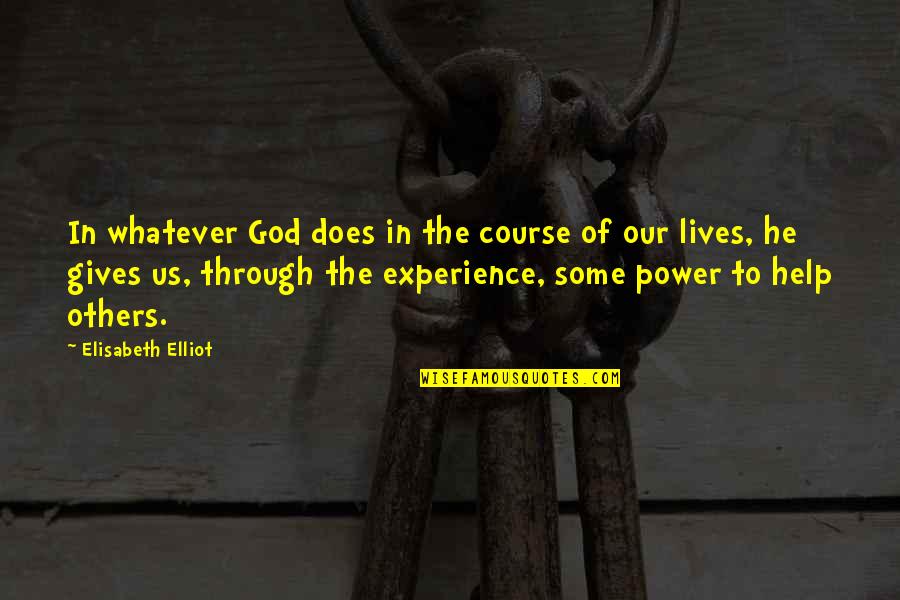 In whatever God does in the course of our lives, he gives us, through the experience, some power to help others. —
Elisabeth Elliot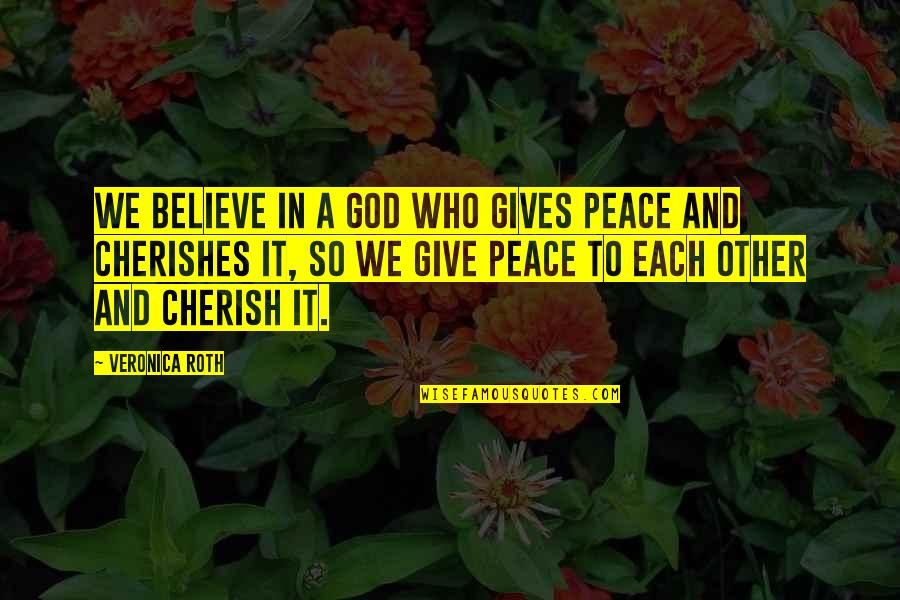 We believe in a God who gives peace and cherishes it, so we give peace to each other and cherish it. —
Veronica Roth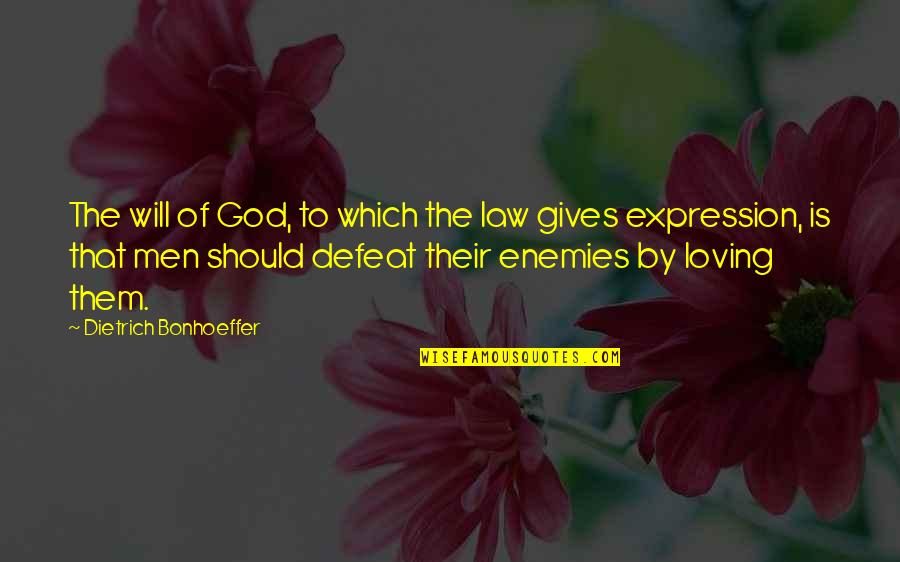 The will of God, to which the law gives expression, is that men should defeat their enemies by loving them. —
Dietrich Bonhoeffer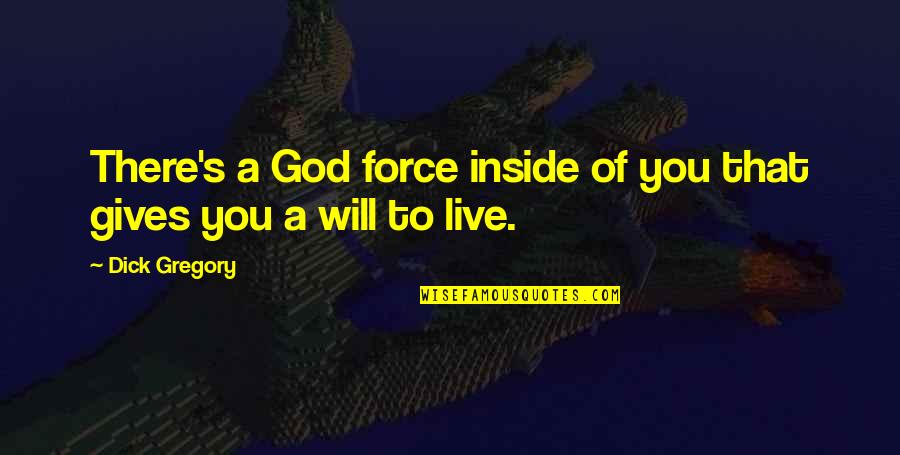 There's a God force inside of you that gives you a will to live. —
Dick Gregory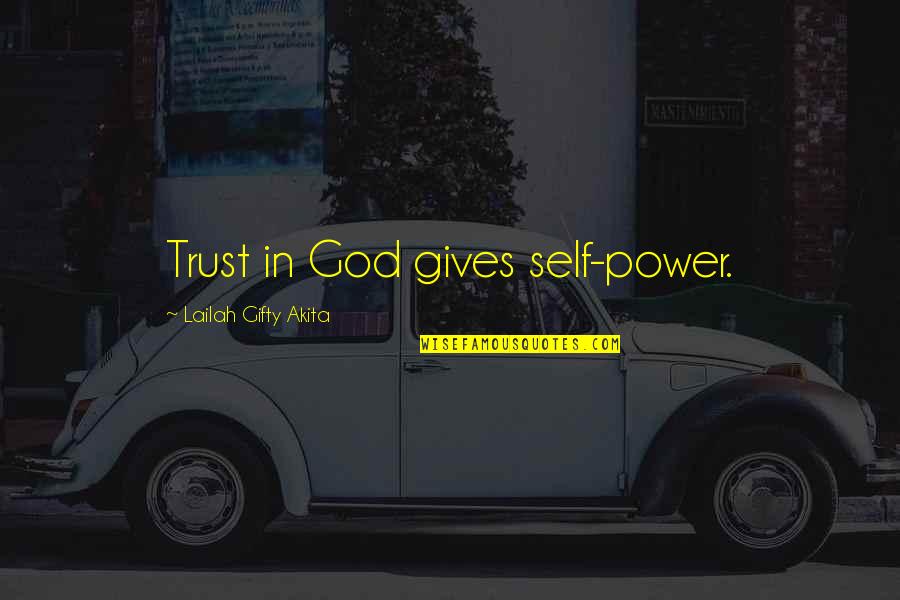 Trust in God gives self-power. —
Lailah Gifty Akita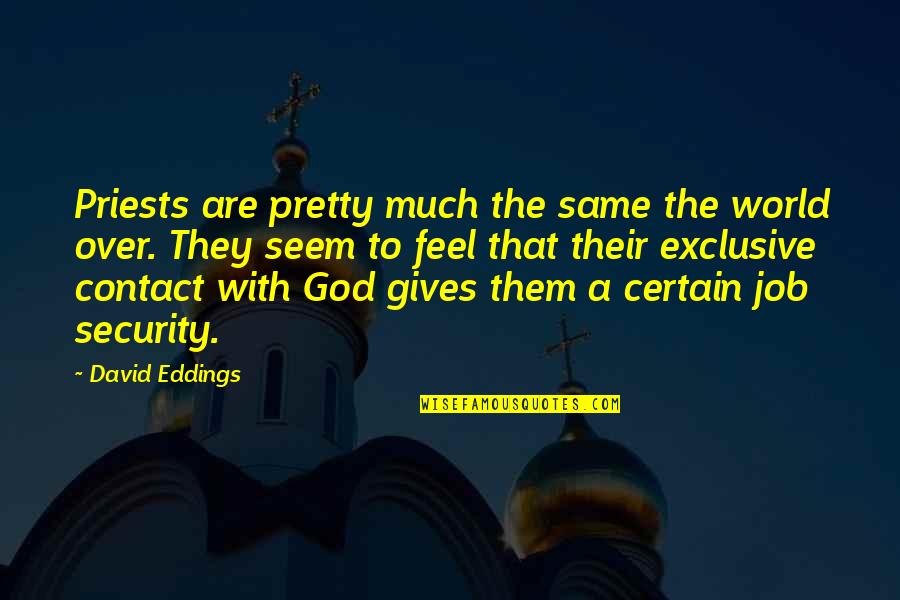 Priests are pretty much the same the world over. They seem to feel that their exclusive contact with God gives them a certain job security. —
David Eddings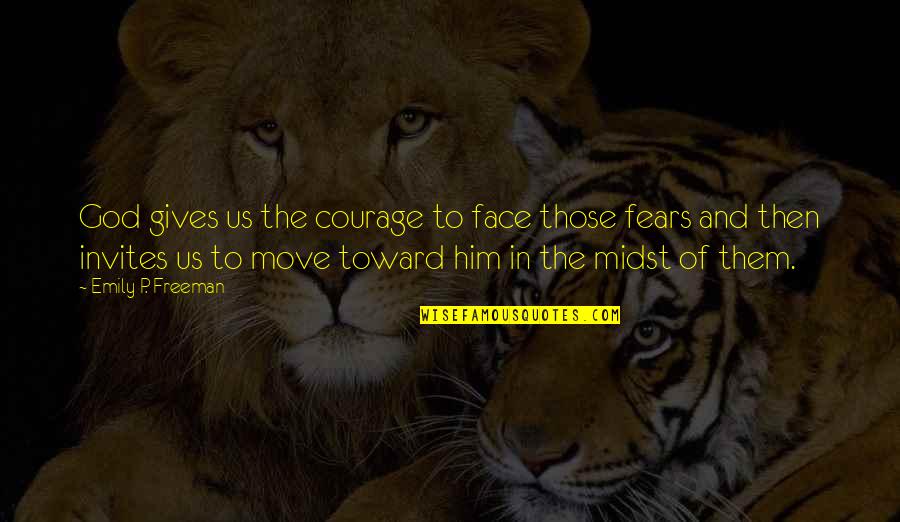 God gives us the courage to face those fears and then invites us to move toward him in the midst of them. —
Emily P. Freeman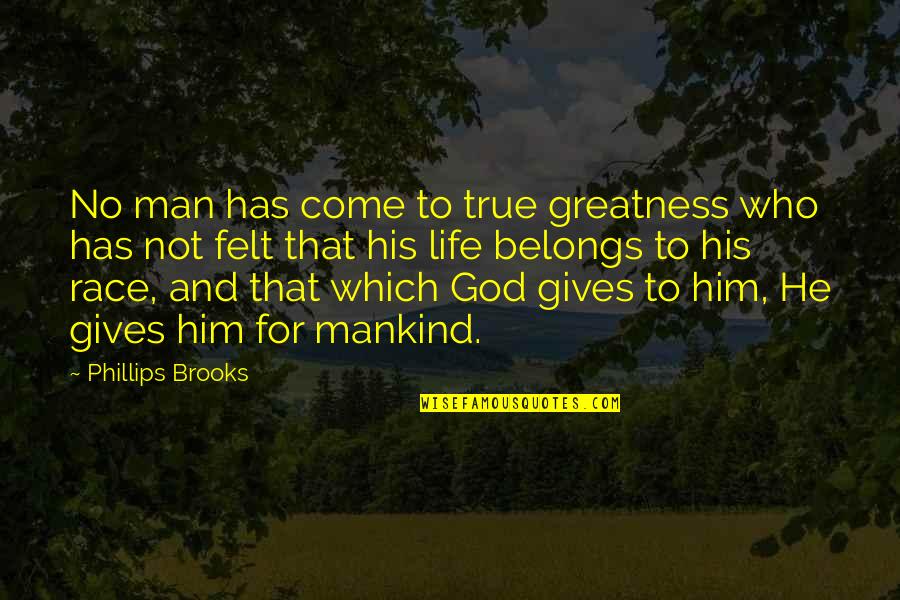 No man has come to true greatness who has not felt that his life belongs to his race, and that which God gives to him, He gives him for mankind. —
Phillips Brooks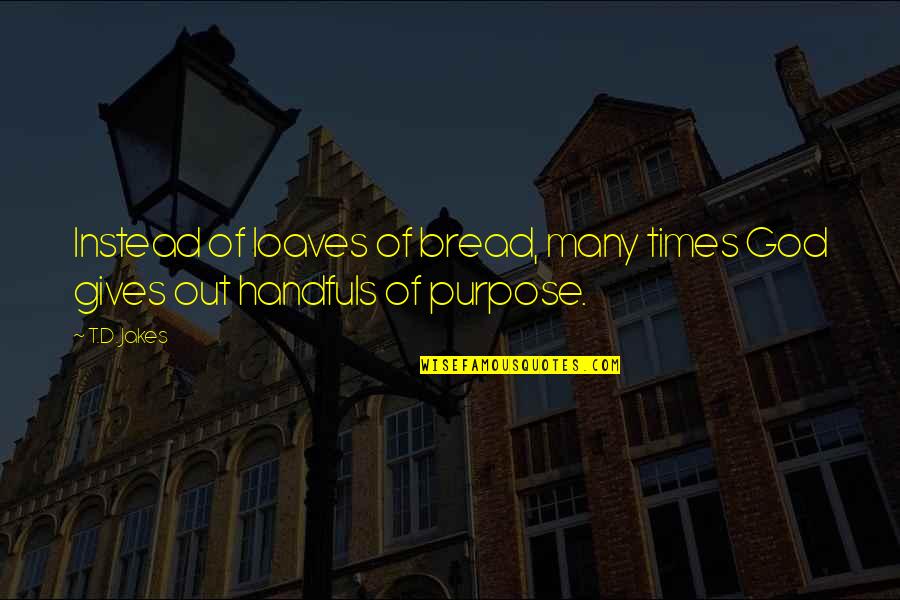 Instead of loaves of bread, many times God gives out handfuls of purpose. —
T.D. Jakes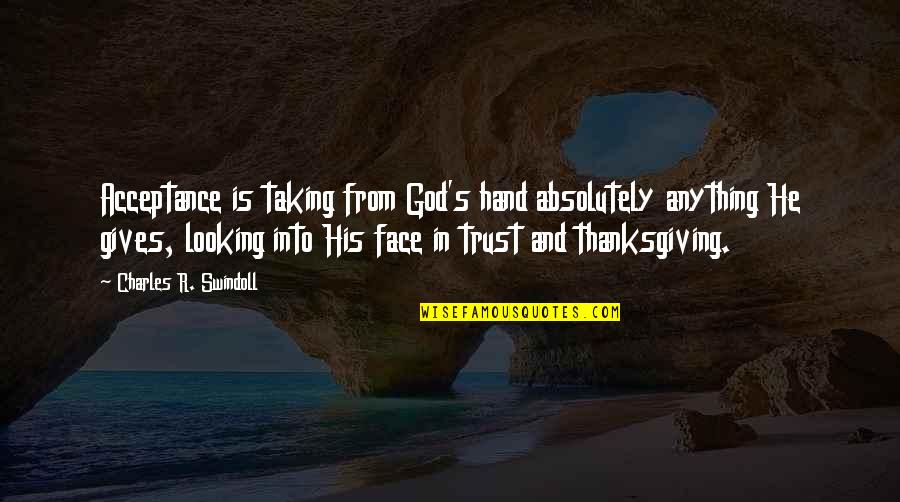 Acceptance is taking from God's hand absolutely anything He gives, looking into His face in trust and thanksgiving. —
Charles R. Swindoll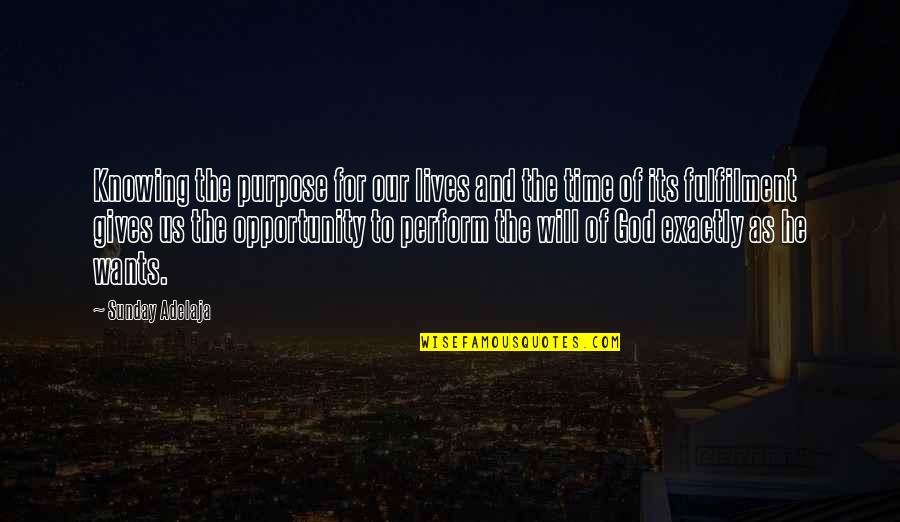 Knowing the purpose for our lives and the time of its fulfilment gives us the opportunity to perform the will of God exactly as he wants. —
Sunday Adelaja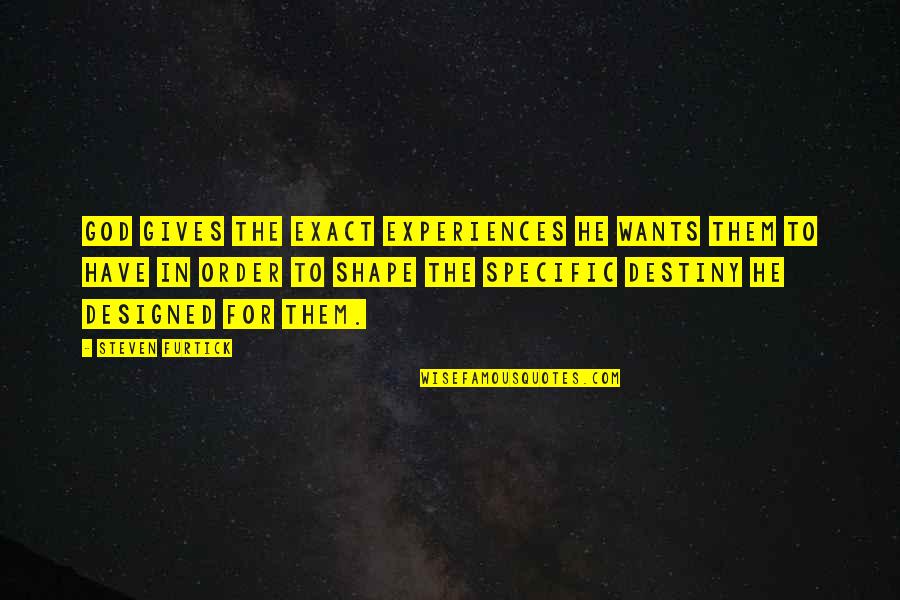 God gives the exact experiences he wants them to have in order to shape the specific destiny he designed for them. —
Steven Furtick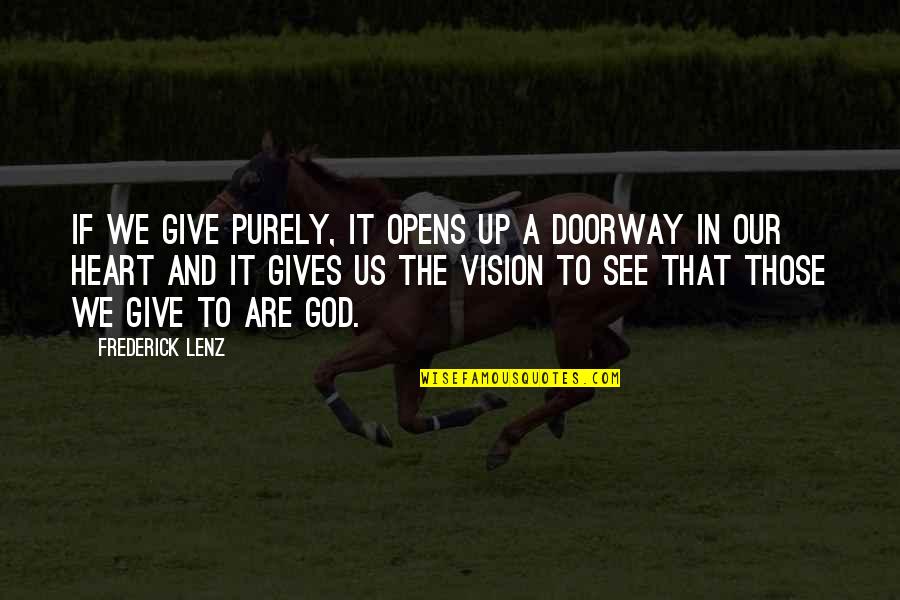 If we give purely, it opens up a doorway in our heart and it gives us the vision to see that those we give to are God. —
Frederick Lenz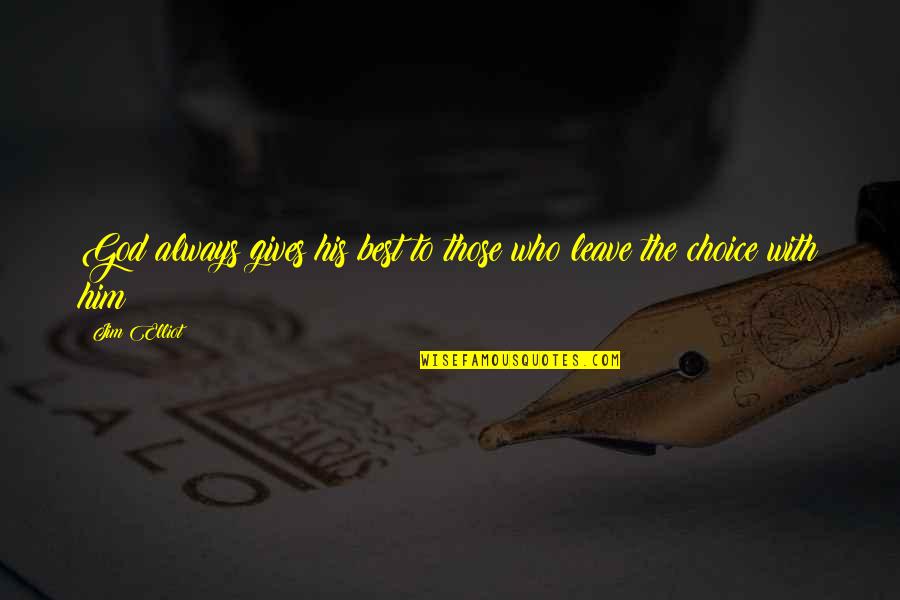 God always gives his best to those who leave the choice with him —
Jim Elliot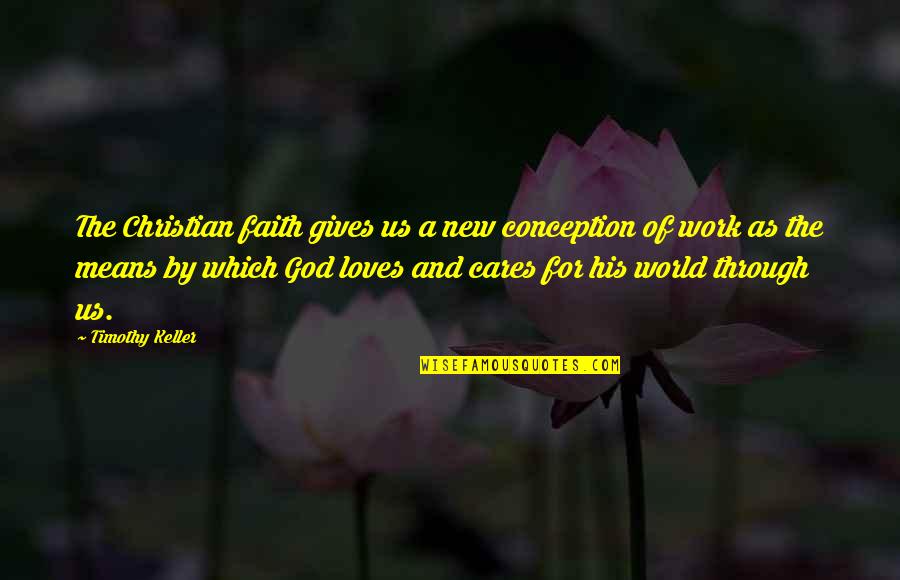 The Christian faith gives us a new conception of work as the means by which God loves and cares for his world through us. —
Timothy Keller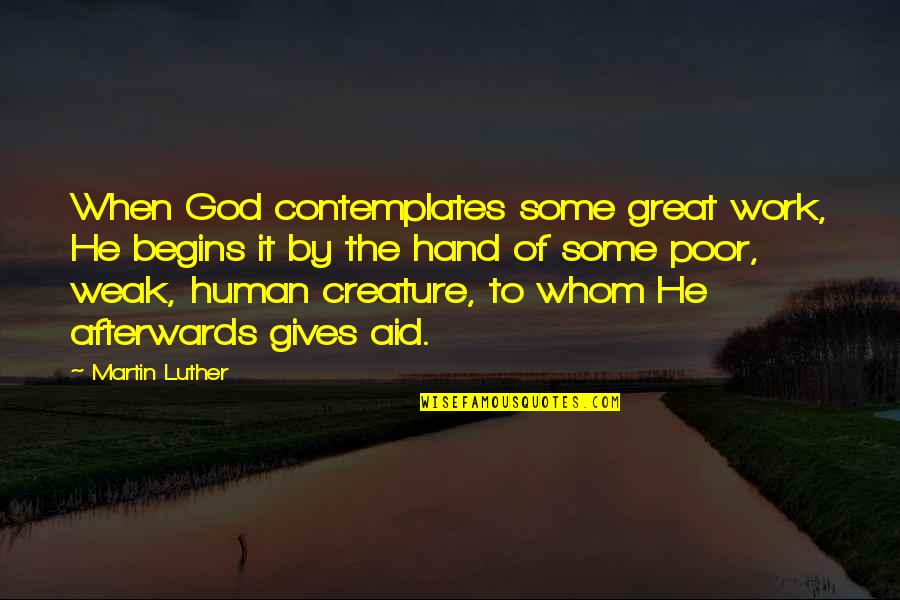 When God contemplates some great work, He begins it by the hand of some poor, weak, human creature, to whom He afterwards gives aid. —
Martin Luther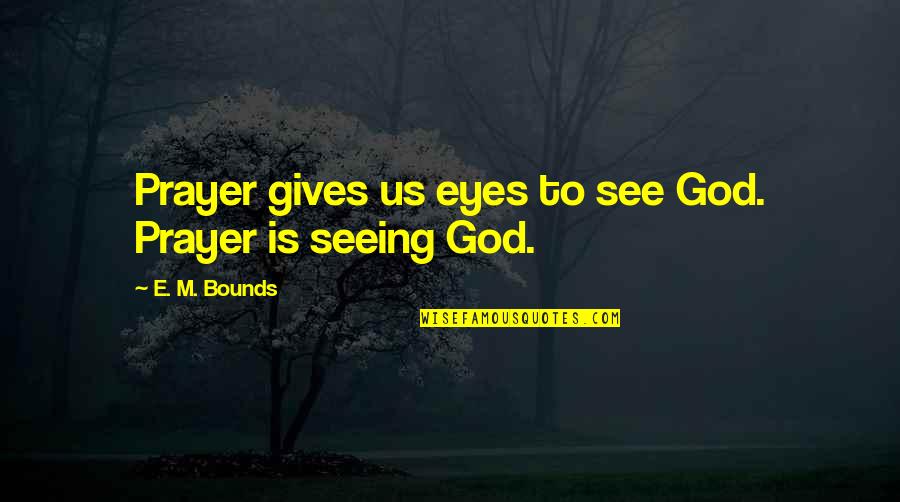 Prayer gives us eyes to see God. Prayer is seeing God. —
E. M. Bounds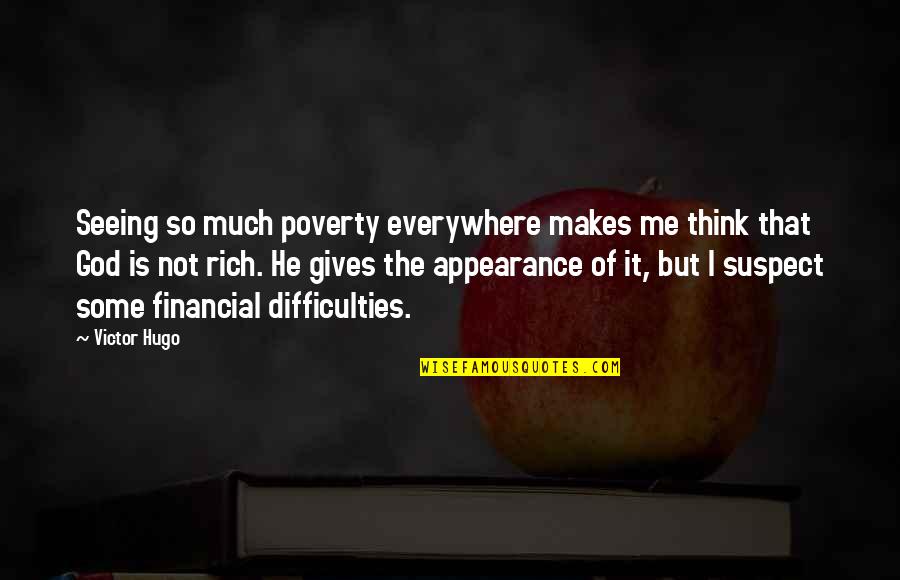 Seeing so much poverty everywhere makes me think that God is not rich. He gives the appearance of it, but I suspect some financial difficulties. —
Victor Hugo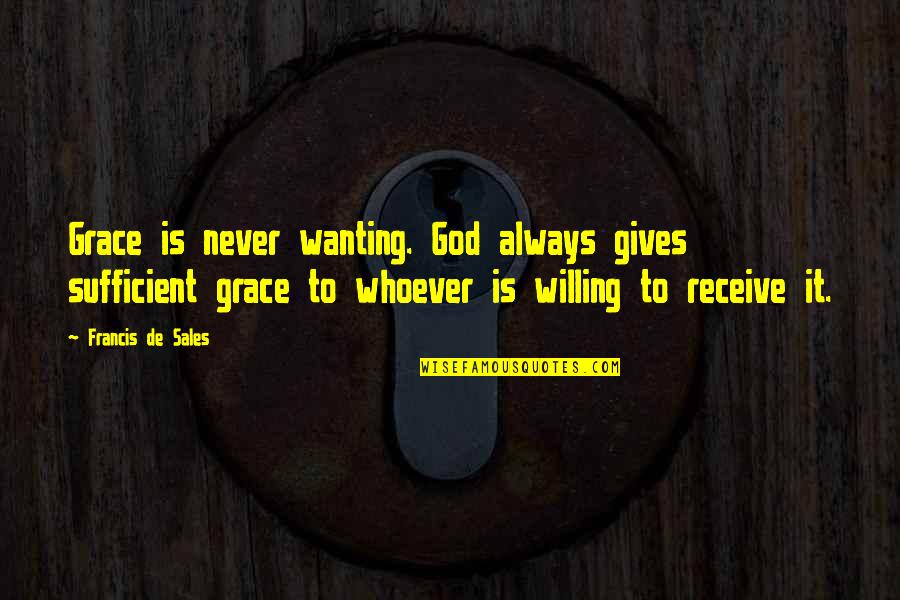 Grace is never wanting. God always gives sufficient grace to whoever is willing to receive it. —
Francis De Sales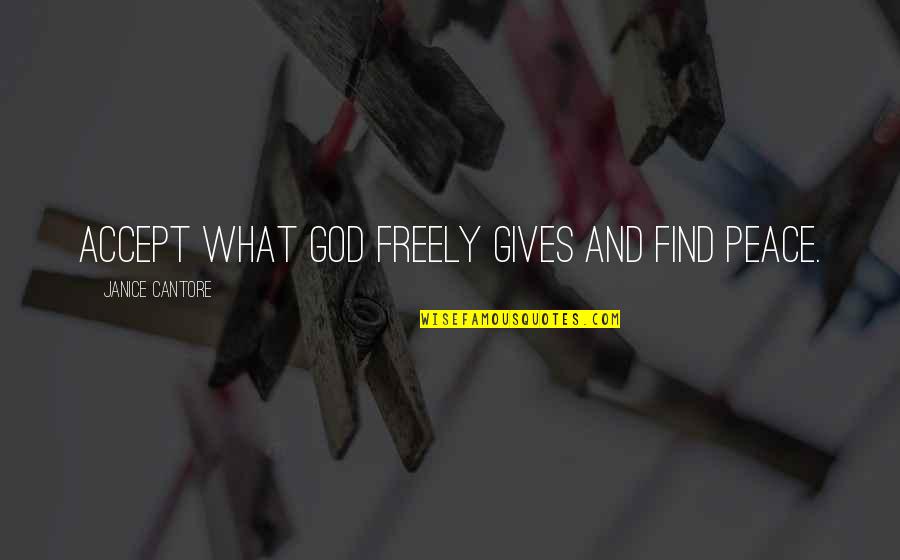 Accept what God freely gives and find peace. —
Janice Cantore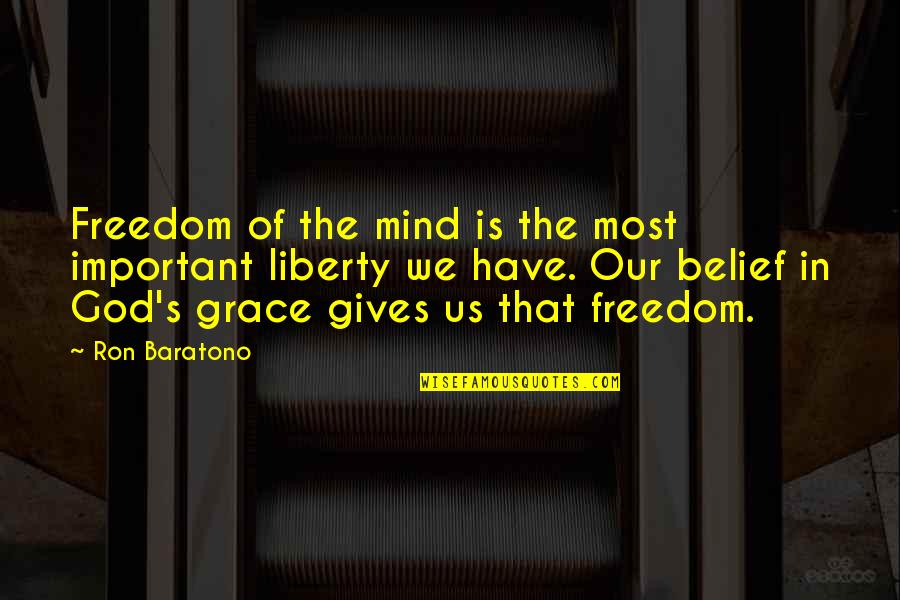 Freedom of the mind is the most important liberty we have. Our belief in God's grace gives us that freedom. —
Ron Baratono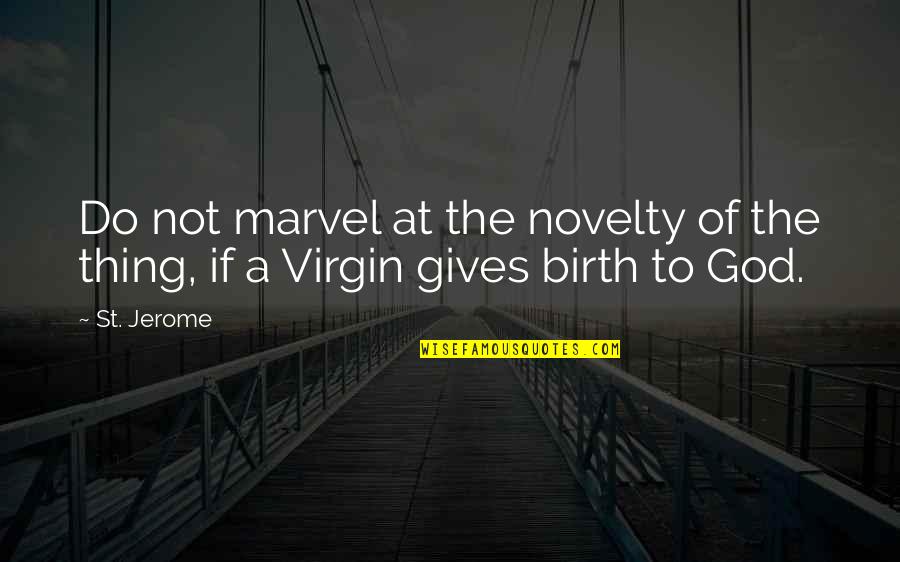 Do not marvel at the novelty of the thing, if a Virgin gives birth to God. —
St. Jerome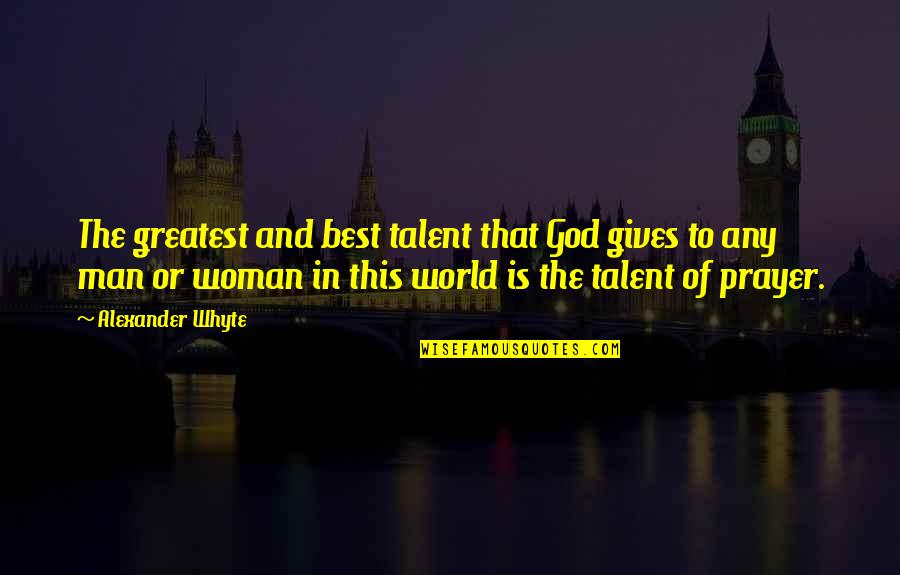 The greatest and best talent that God gives to any man or woman in this world is the talent of prayer. —
Alexander Whyte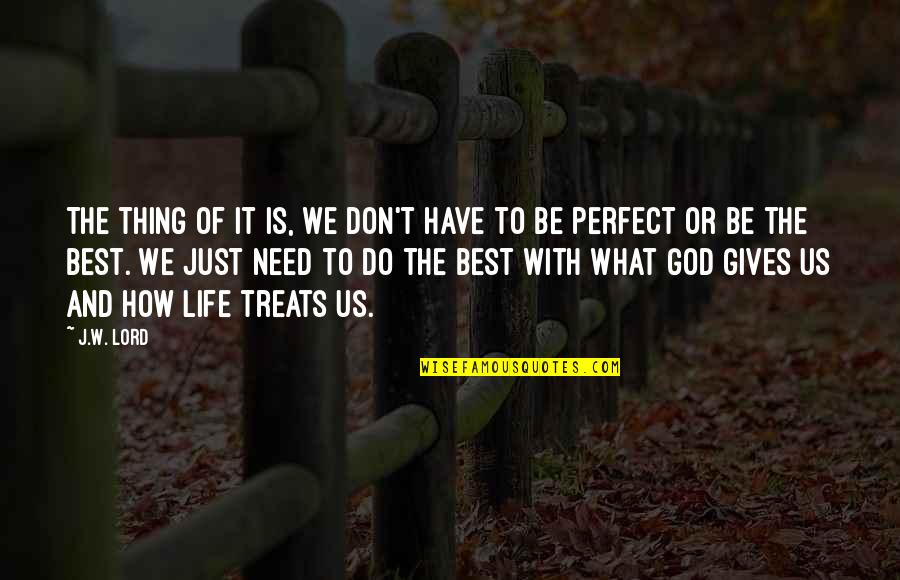 The thing of it is, we don't have to be perfect or be the best. We just need to do the best with what God gives us and how life treats us. —
J.W. Lord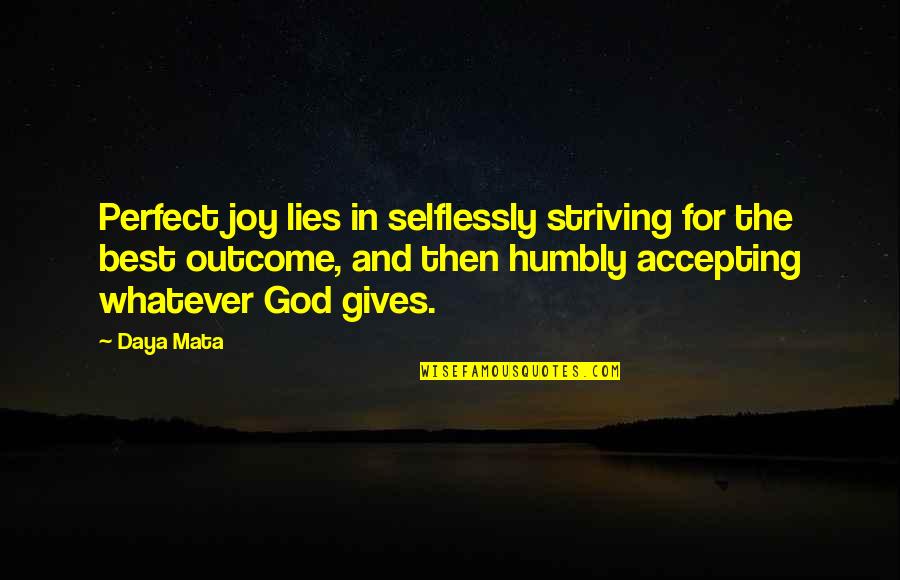 Perfect joy lies in selflessly striving for the best outcome, and then humbly accepting whatever God gives. —
Daya Mata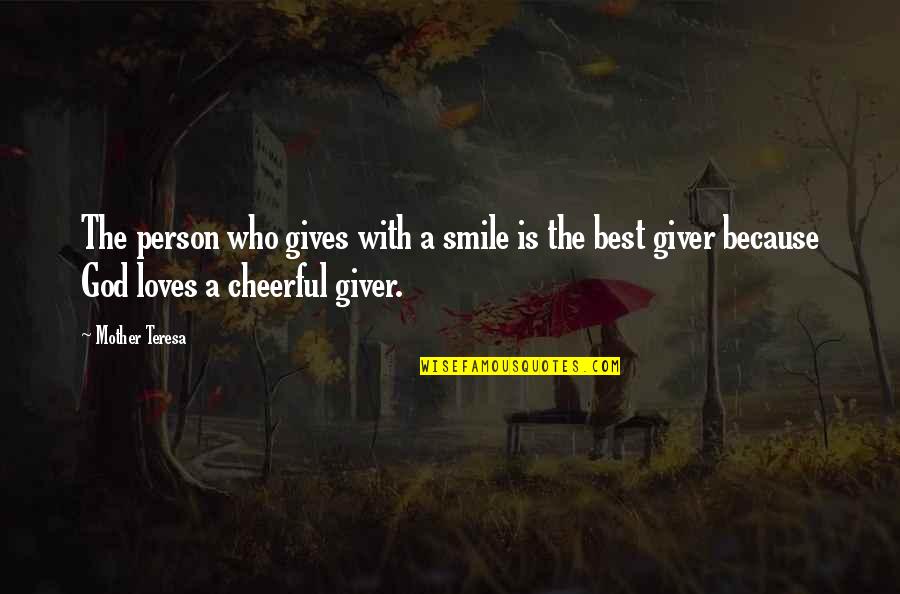 The person who gives with a smile is the best giver because God loves a cheerful giver. —
Mother Teresa