Giving Love And Not Receiving Quotes
Collection of top 38 famous quotes about Giving Love And Not Receiving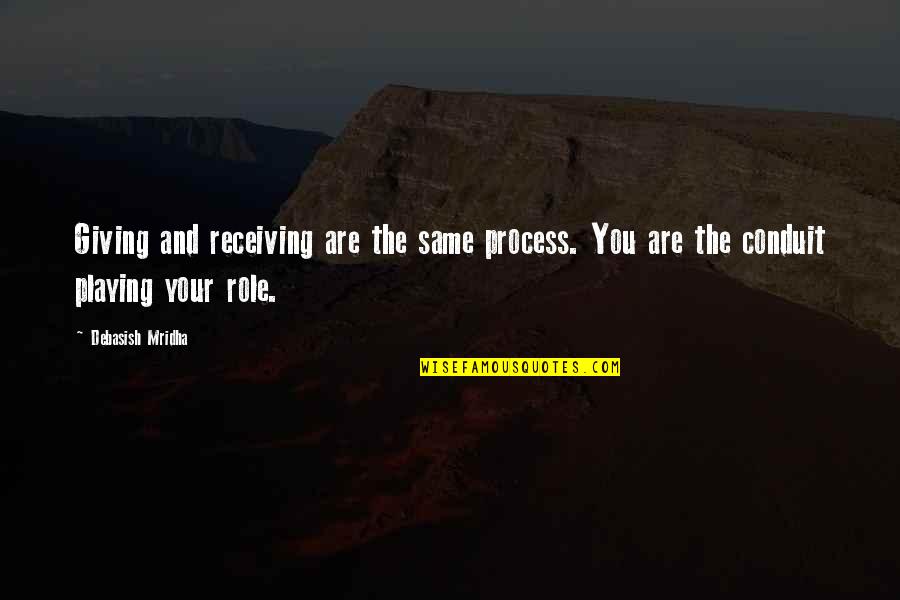 Giving and receiving are the same process. You are the conduit playing your role.
—
Debasish Mridha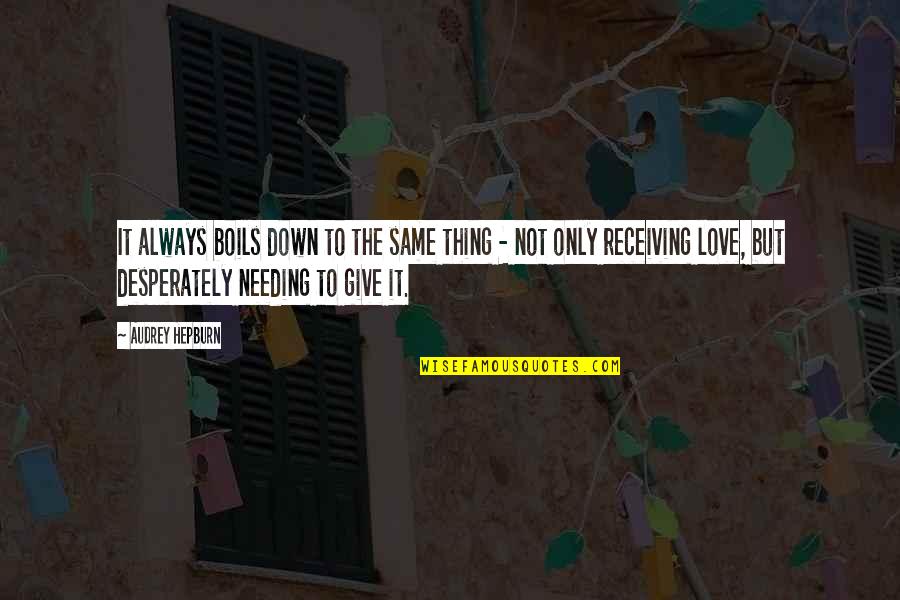 It always boils down to the same thing - not only receiving love, but desperately needing to give it.
—
Audrey Hepburn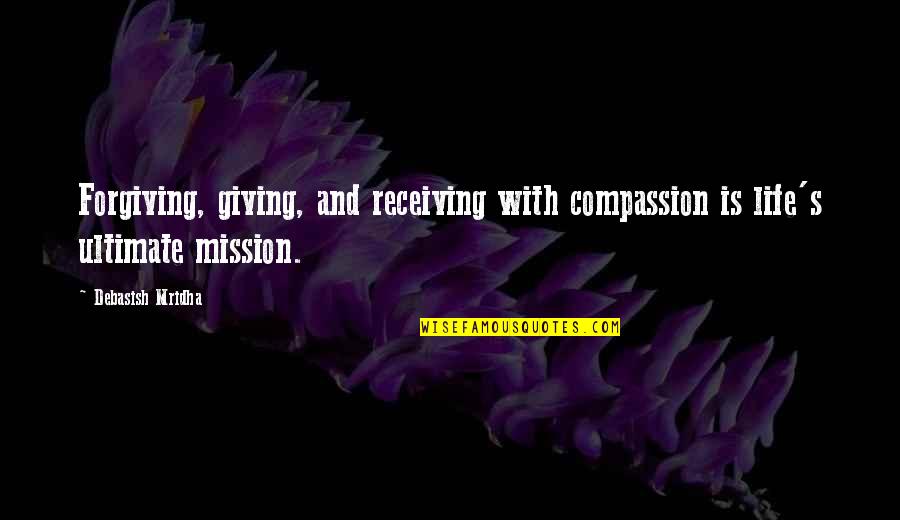 Forgiving, giving, and receiving with compassion is life's ultimate mission.
—
Debasish Mridha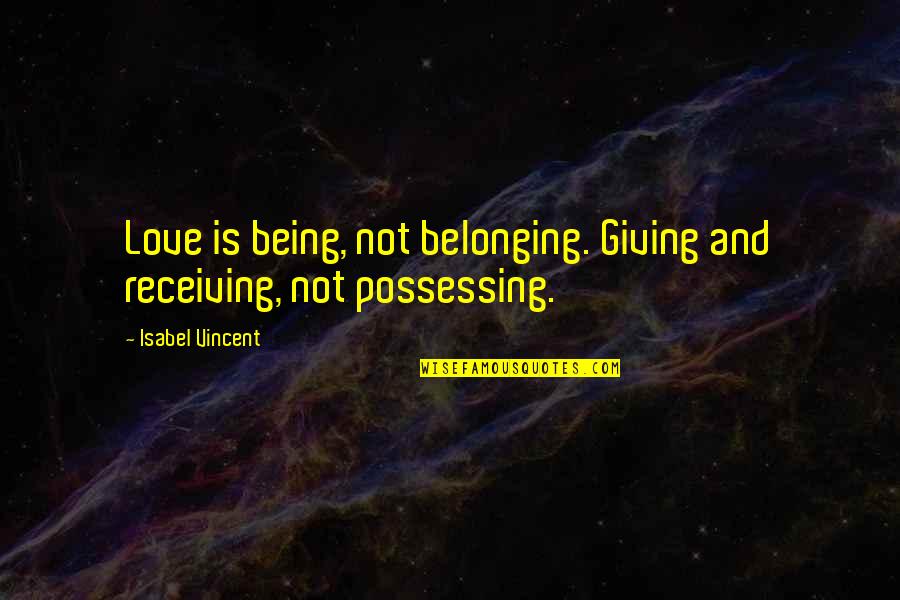 Love is being, not belonging. Giving and receiving, not possessing.
—
Isabel Vincent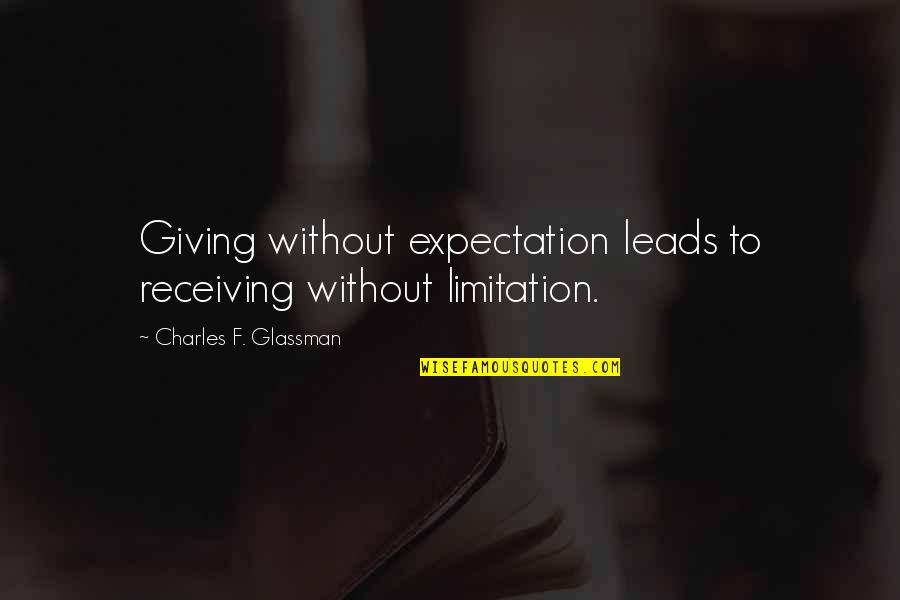 Giving without expectation leads to receiving without limitation.
—
Charles F. Glassman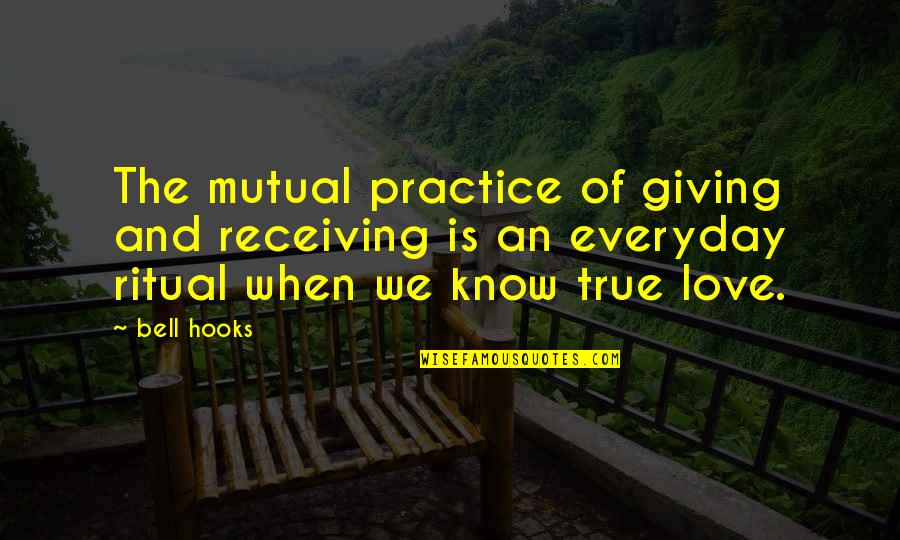 The mutual practice of giving and receiving is an everyday ritual when we know true love.
—
Bell Hooks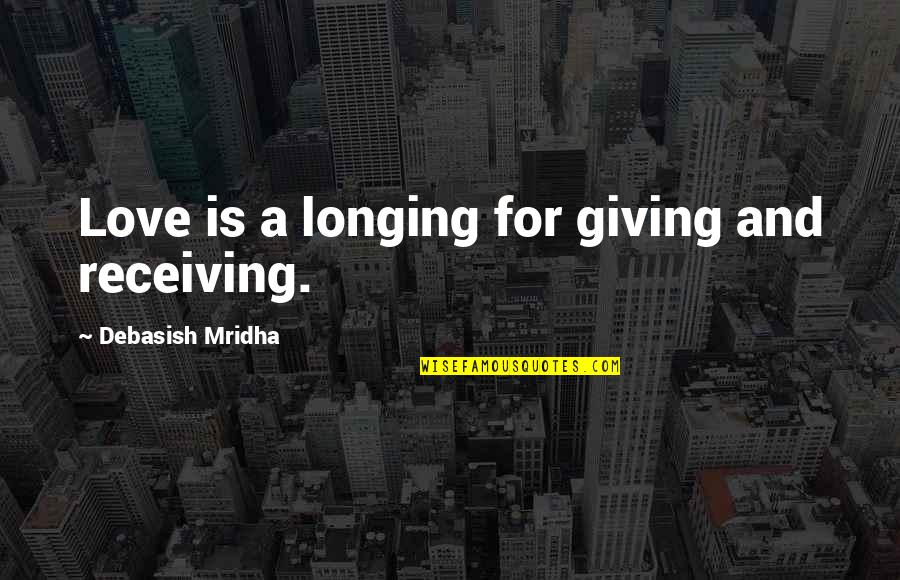 Love is a longing for giving and receiving.
—
Debasish Mridha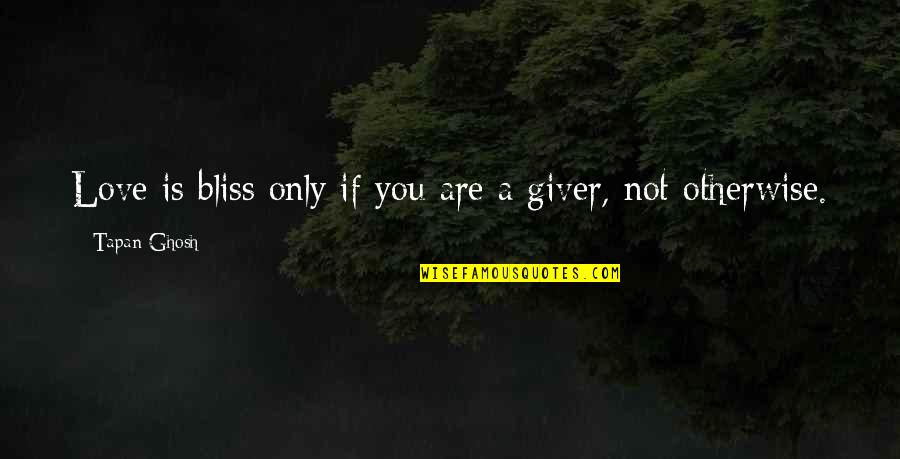 Love is bliss only if you are a giver, not otherwise.
—
Tapan Ghosh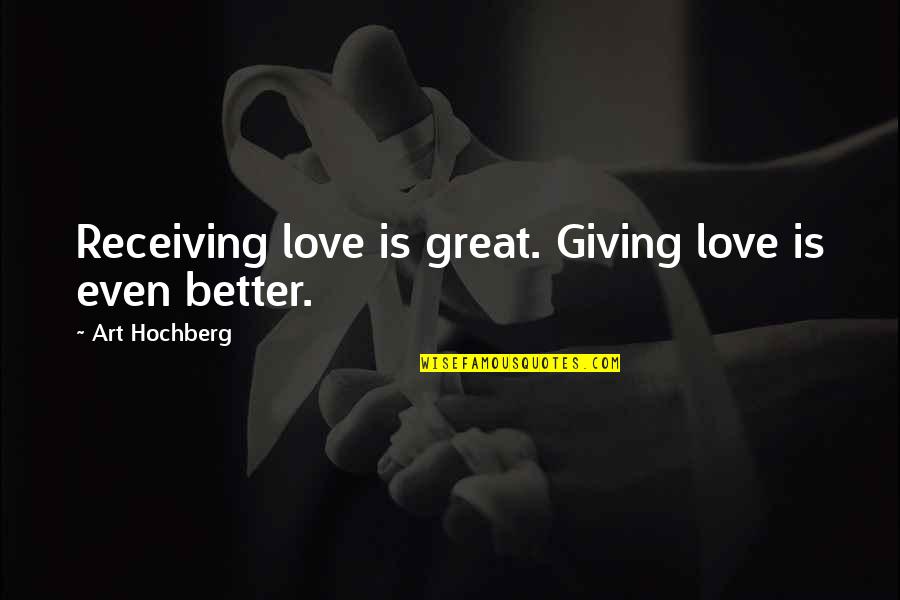 Receiving love is great. Giving love is even better.
—
Art Hochberg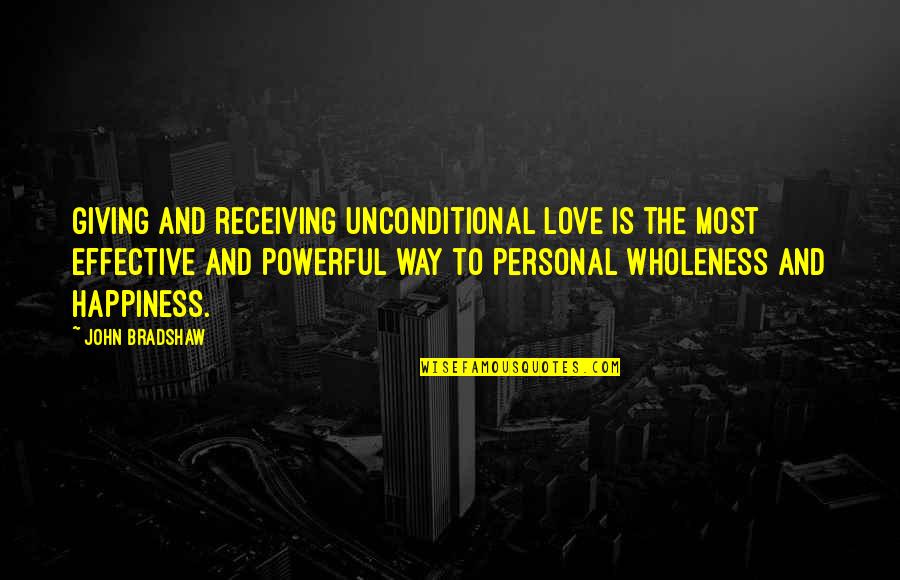 Giving and receiving unconditional love is the most effective and powerful way to personal wholeness and happiness.
—
John Bradshaw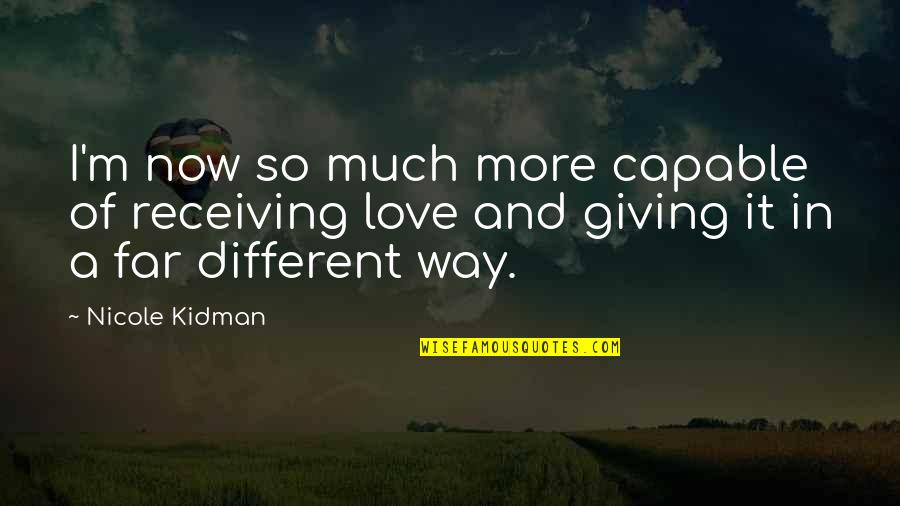 I'm now so much more capable of receiving love and giving it in a far different way.
—
Nicole Kidman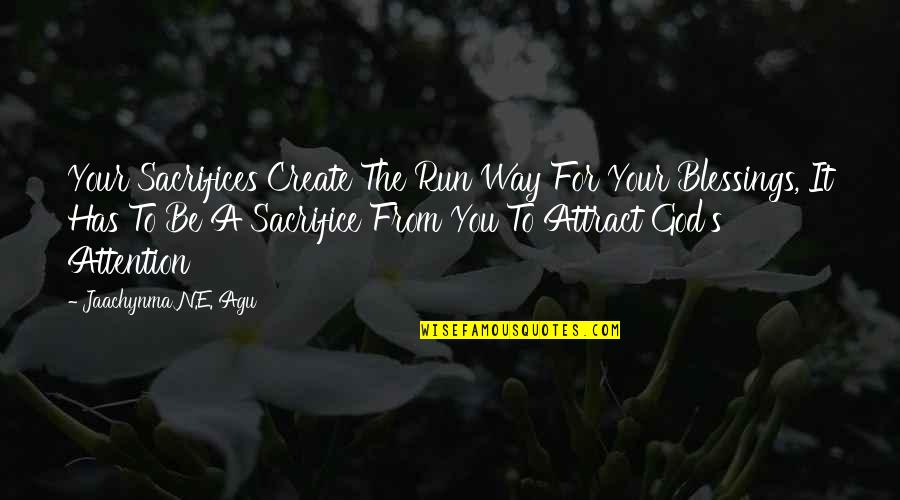 Your Sacrifices Create The Run Way For Your Blessings, It Has To Be A Sacrifice From You To Attract God's Attention
—
Jaachynma N.E. Agu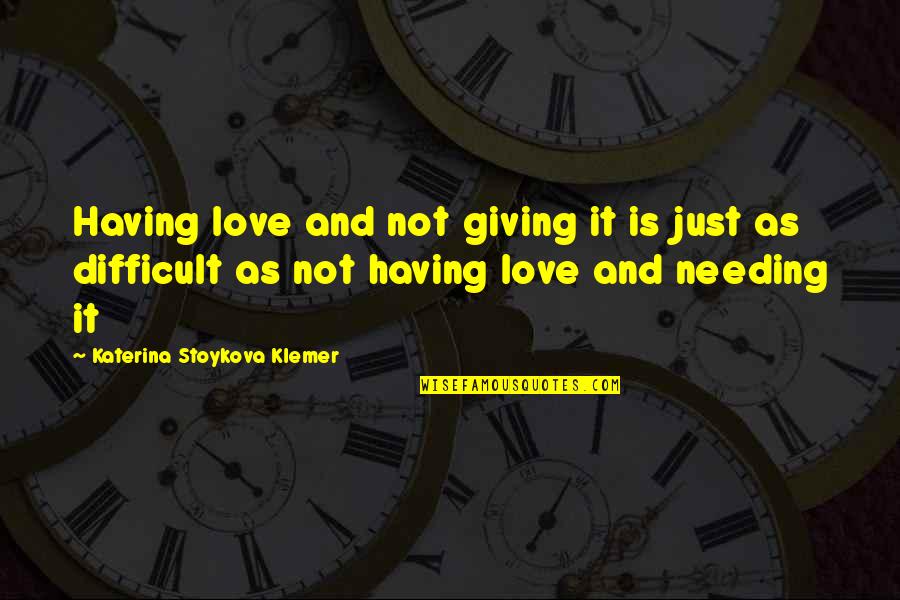 Having love and not giving it is just as difficult as not having love and needing it
—
Katerina Stoykova Klemer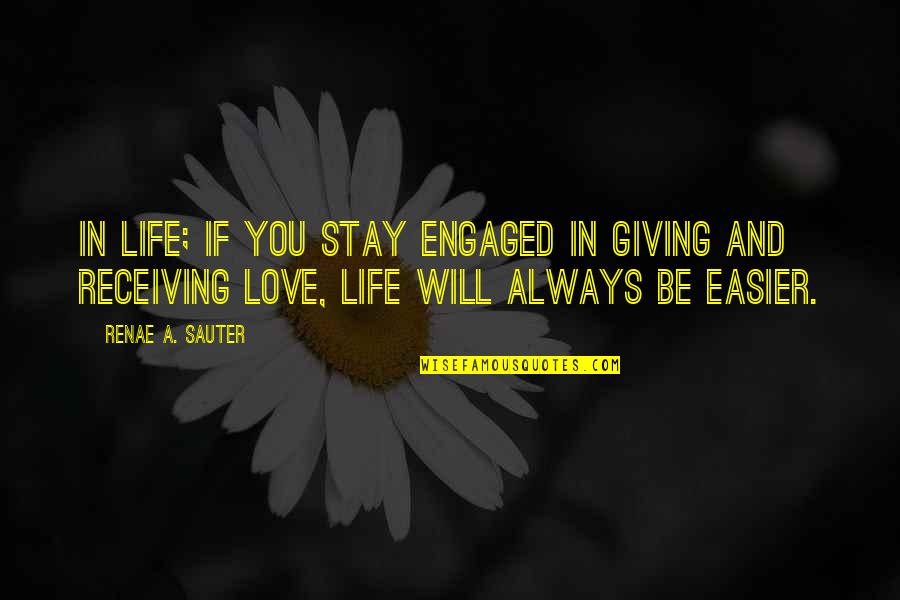 In life; if you stay engaged in giving and receiving love, life will always be easier.
—
Renae A. Sauter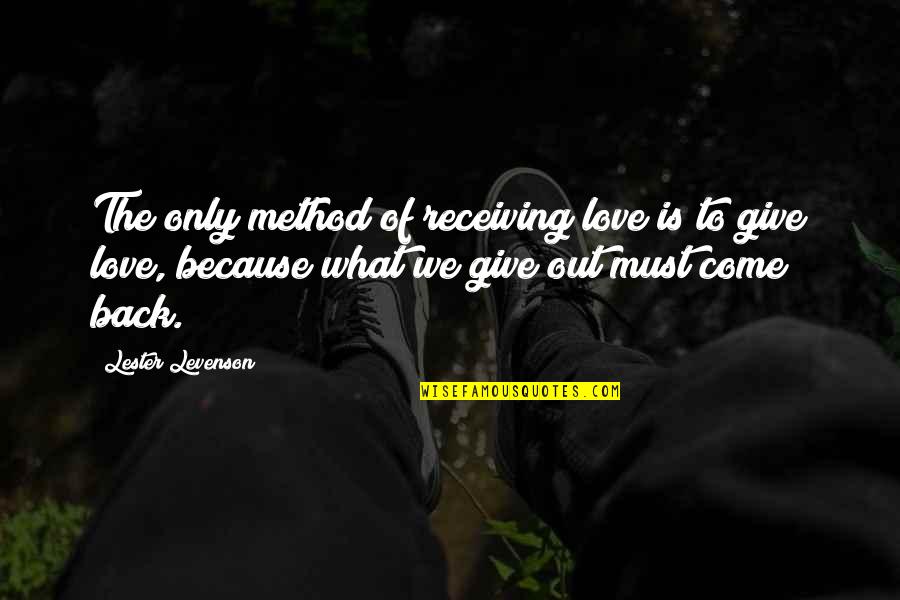 The only method of receiving love is to give love, because what we give out must come back. —
Lester Levenson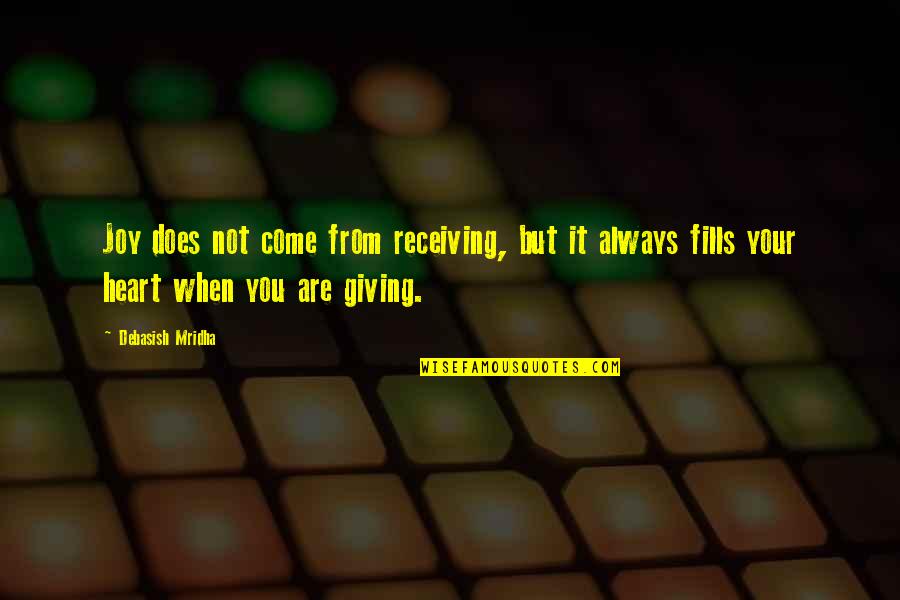 Joy does not come from receiving, but it always fills your heart when you are giving. —
Debasish Mridha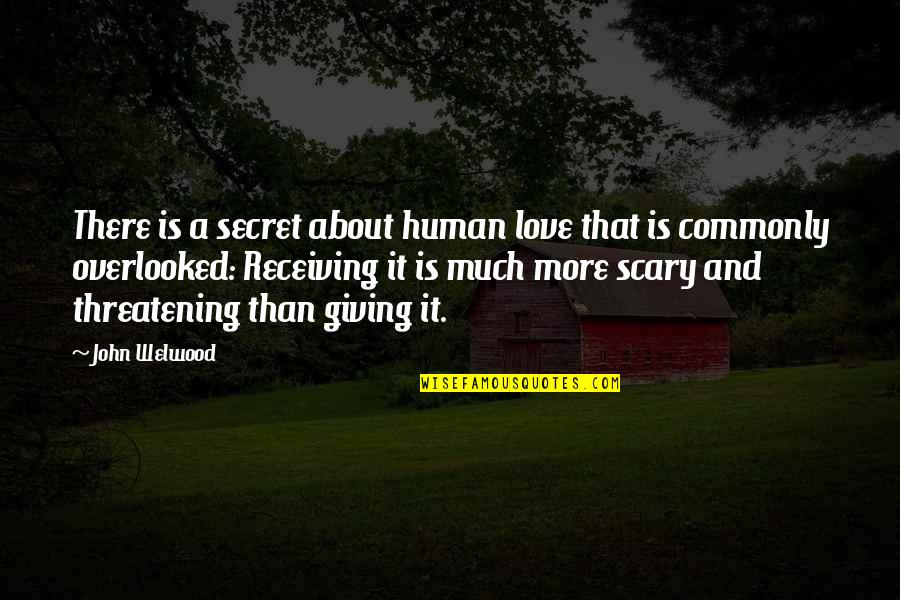 There is a secret about human love that is commonly overlooked: Receiving it is much more scary and threatening than giving it. —
John Welwood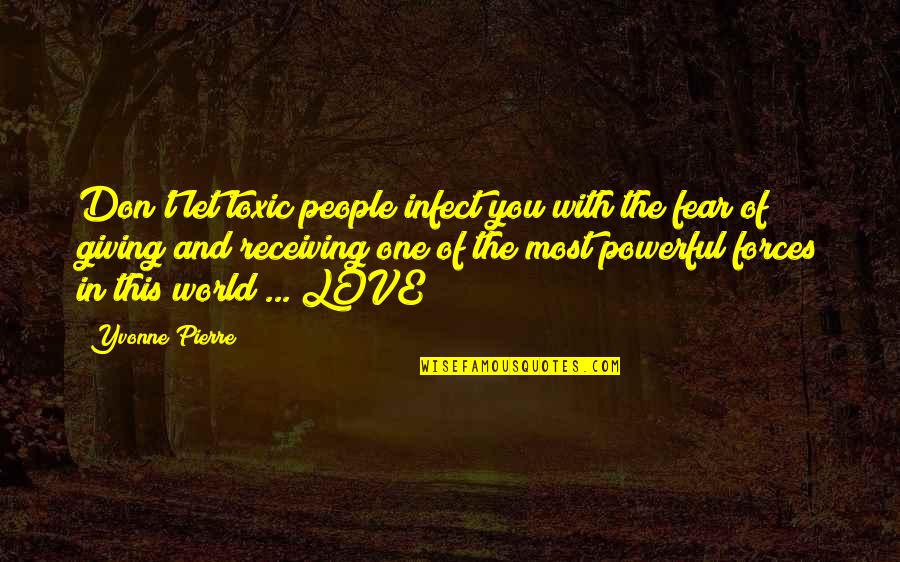 Don't let toxic people infect you with the fear of giving and receiving one of the most powerful forces in this world ... LOVE! —
Yvonne Pierre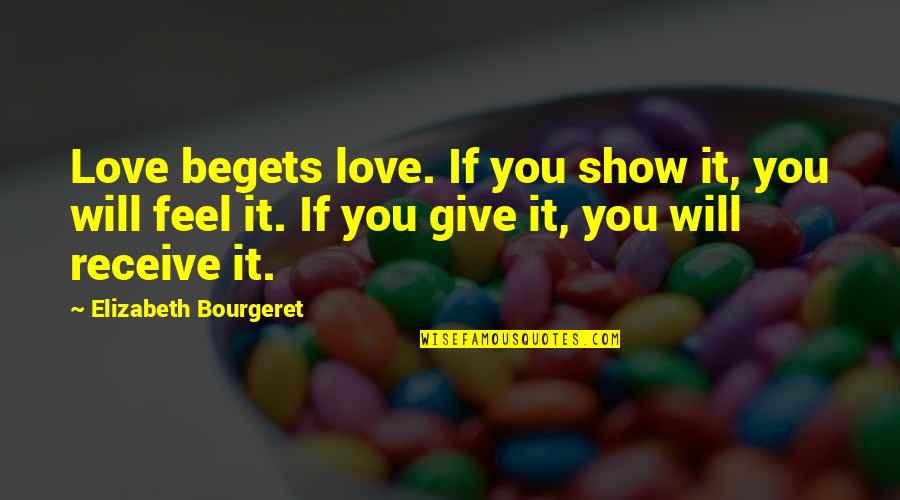 Love begets love. If you show it, you will feel it. If you give it, you will receive it. —
Elizabeth Bourgeret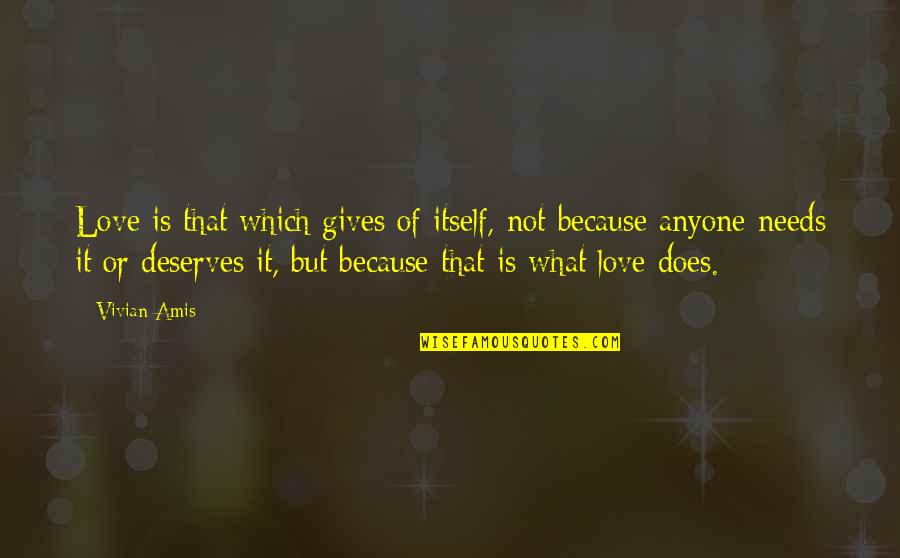 Love is that which gives of itself, not because anyone needs it or deserves it, but because that is what love does. —
Vivian Amis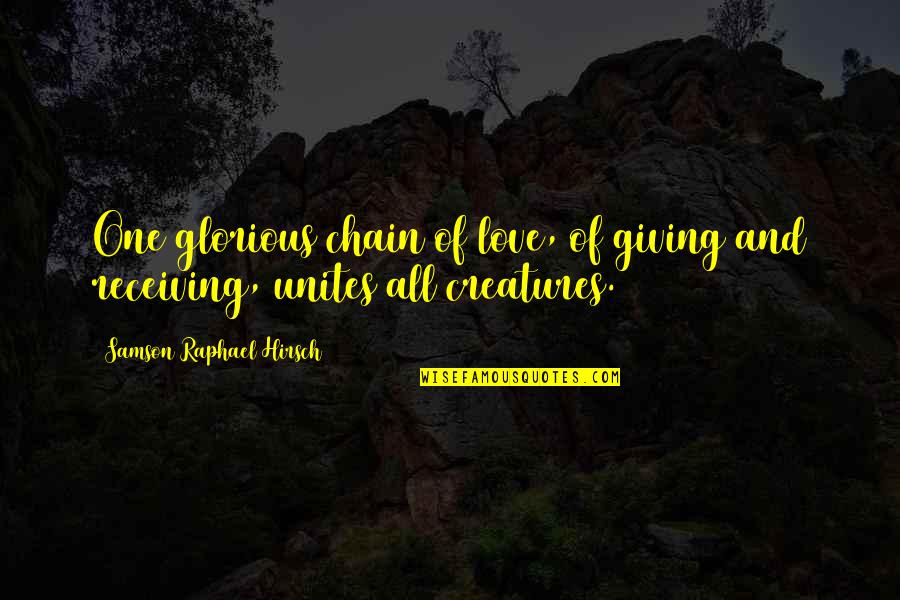 One glorious chain of love, of giving and receiving, unites all creatures. —
Samson Raphael Hirsch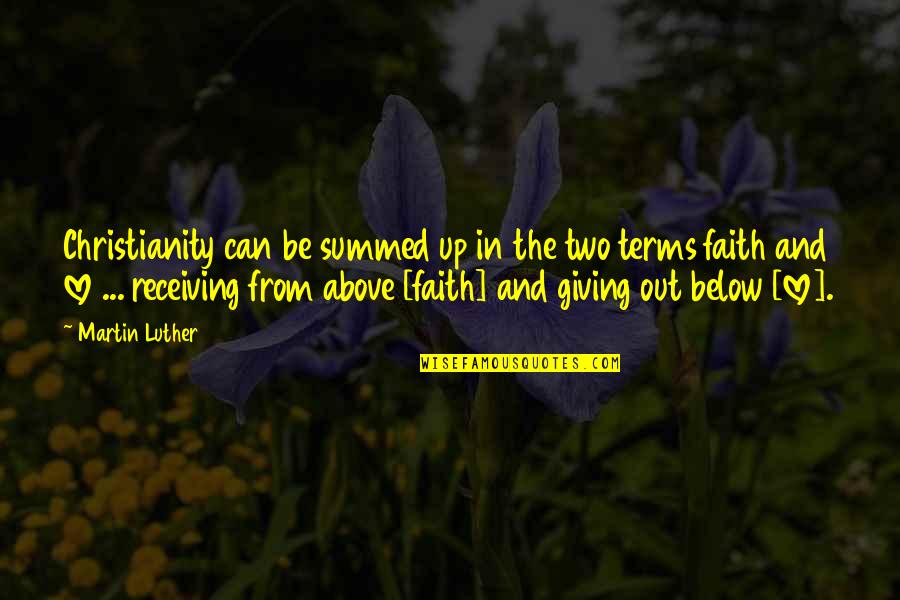 Christianity can be summed up in the two terms faith and love ... receiving from above [faith] and giving out below [love]. —
Martin Luther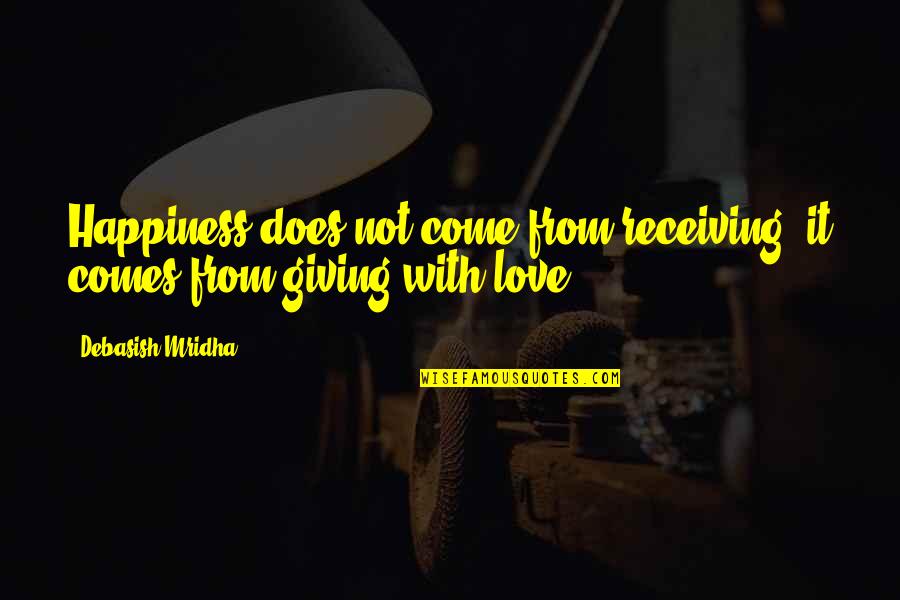 Happiness does not come from receiving; it comes from giving with love. —
Debasish Mridha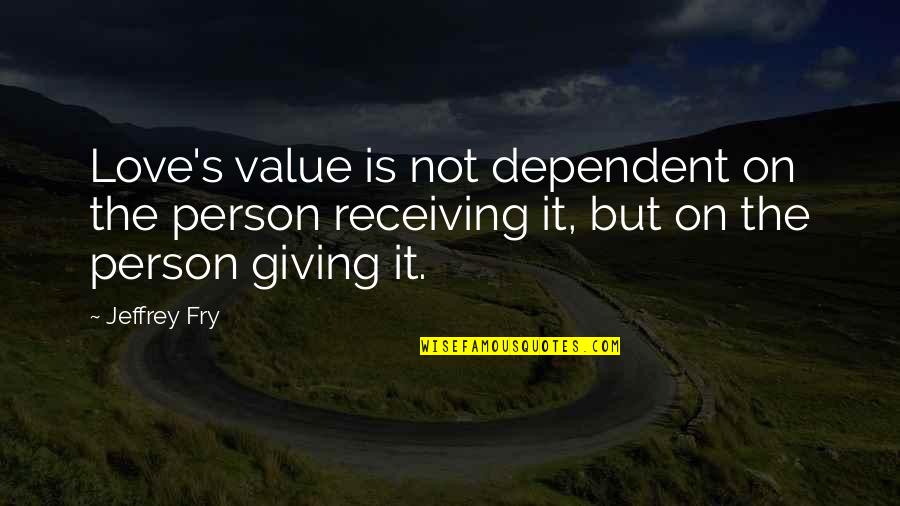 Love's value is not dependent on the person receiving it, but on the person giving it. —
Jeffrey Fry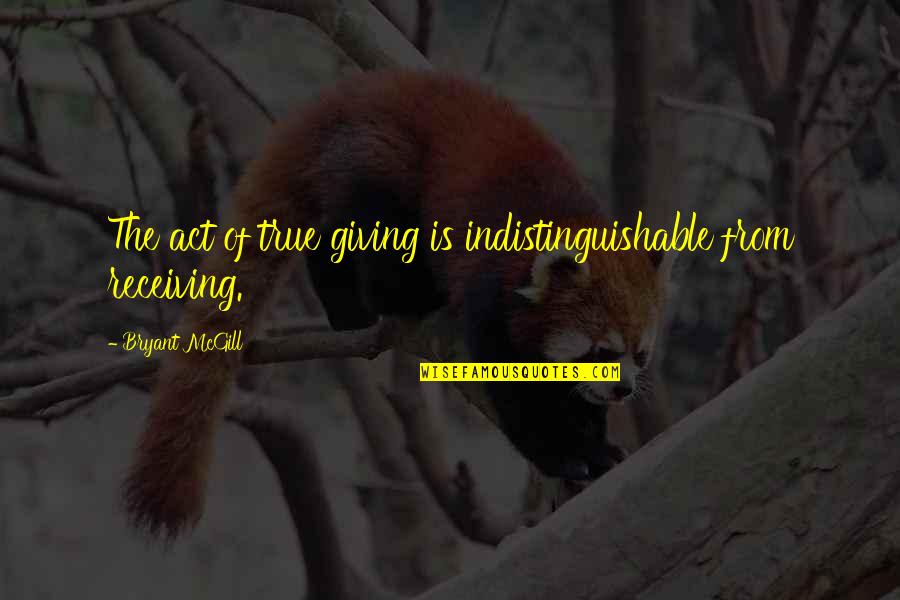 The act of true giving is indistinguishable from receiving. —
Bryant McGill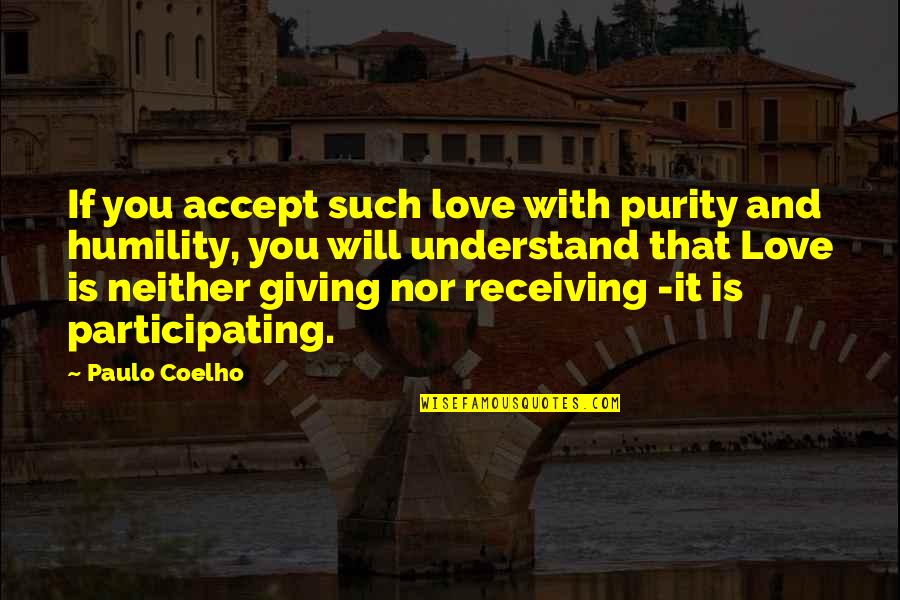 If you accept such love with purity and humility, you will understand that Love is neither giving nor receiving -it is participating. —
Paulo Coelho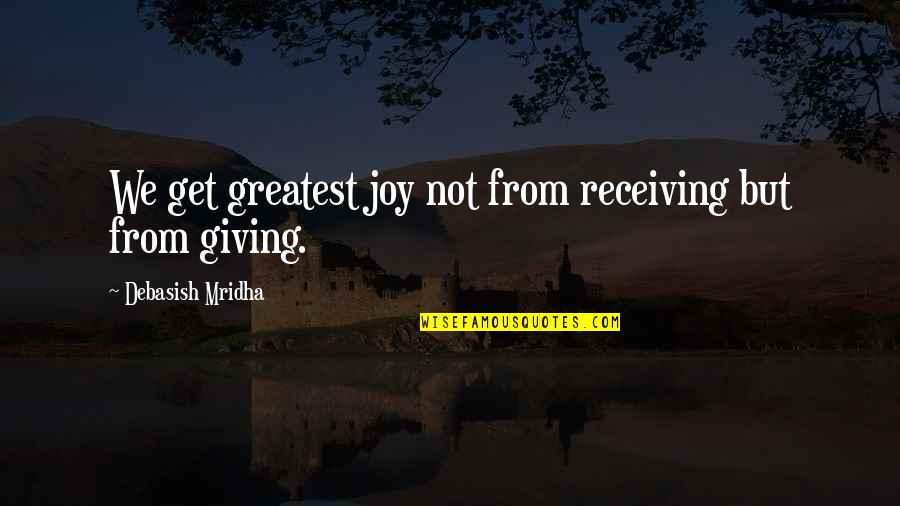 We get greatest joy not from receiving but from giving. —
Debasish Mridha
Real love ... is when you get as much pleasure from giving pleasure as you do from receiving it. —
Paul Auster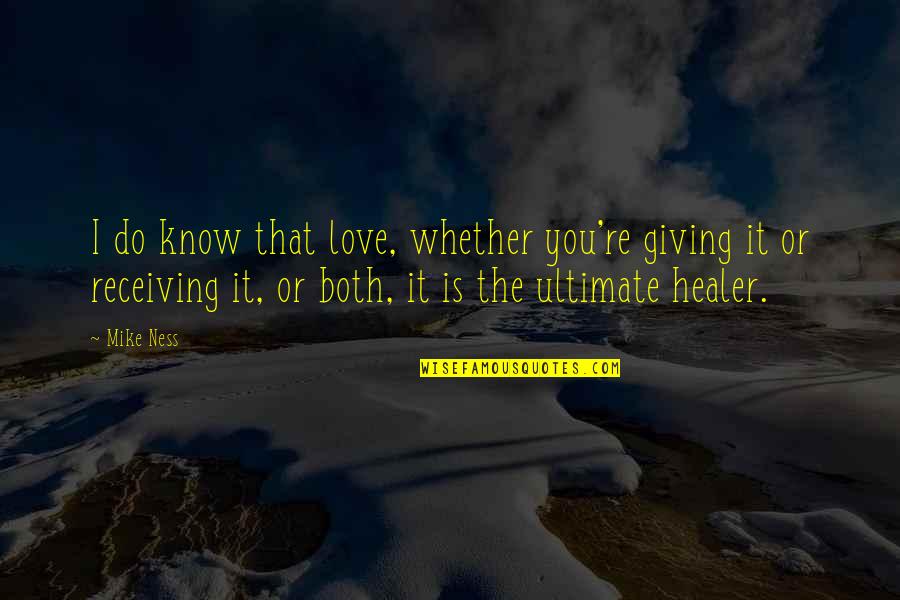 I do know that love, whether you're giving it or receiving it, or both, it is the ultimate healer. —
Mike Ness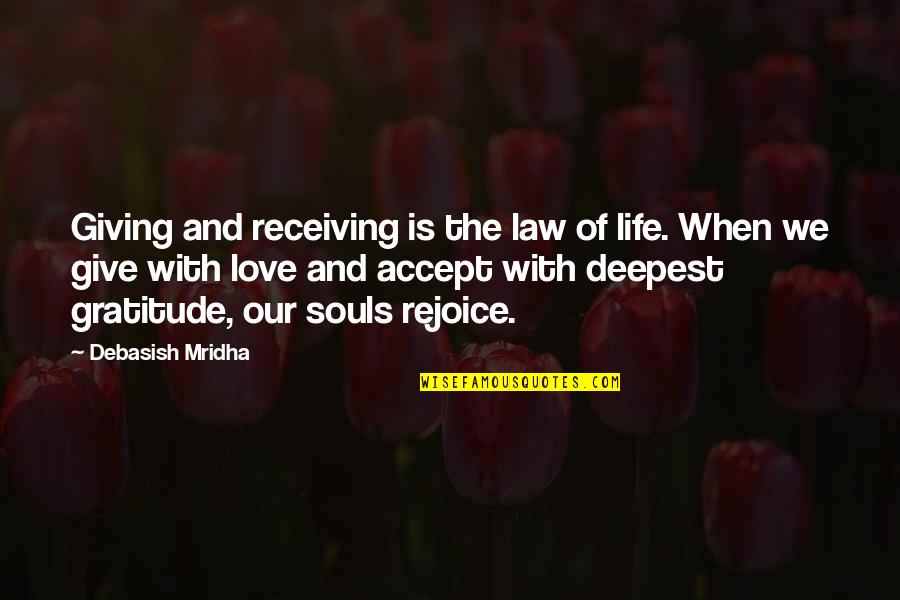 Giving and receiving is the law of life. When we give with love and accept with deepest gratitude, our souls rejoice. —
Debasish Mridha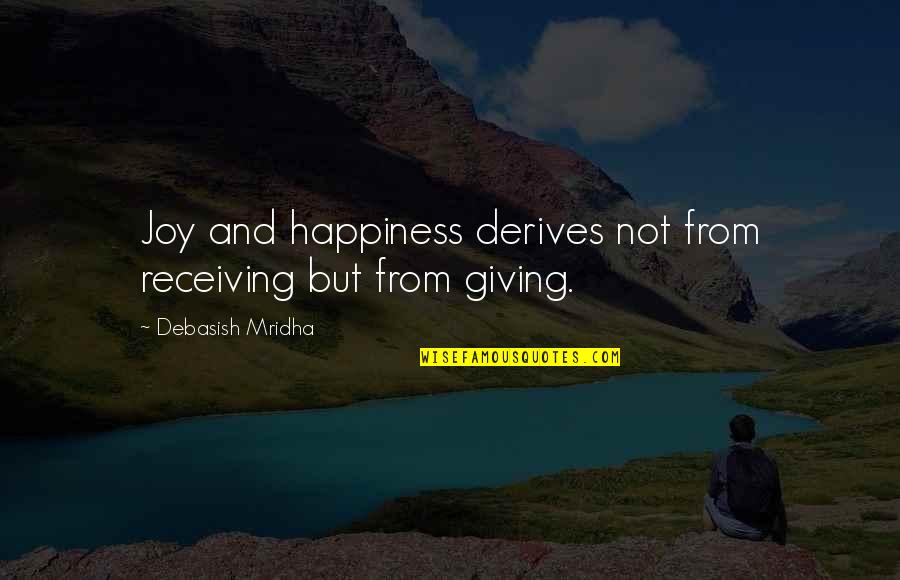 Joy and happiness derives not from receiving but from giving. —
Debasish Mridha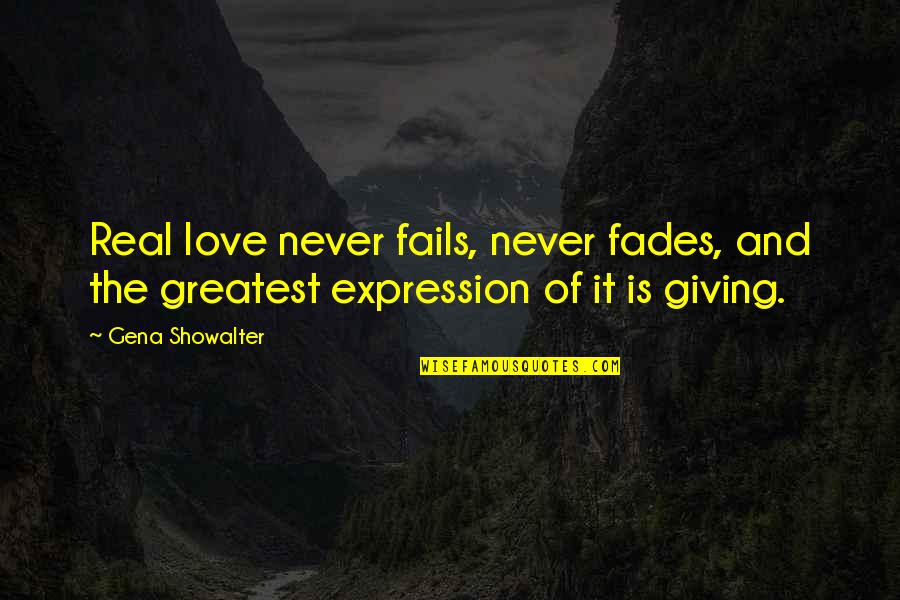 Real love never fails, never fades, and the greatest expression of it is giving. —
Gena Showalter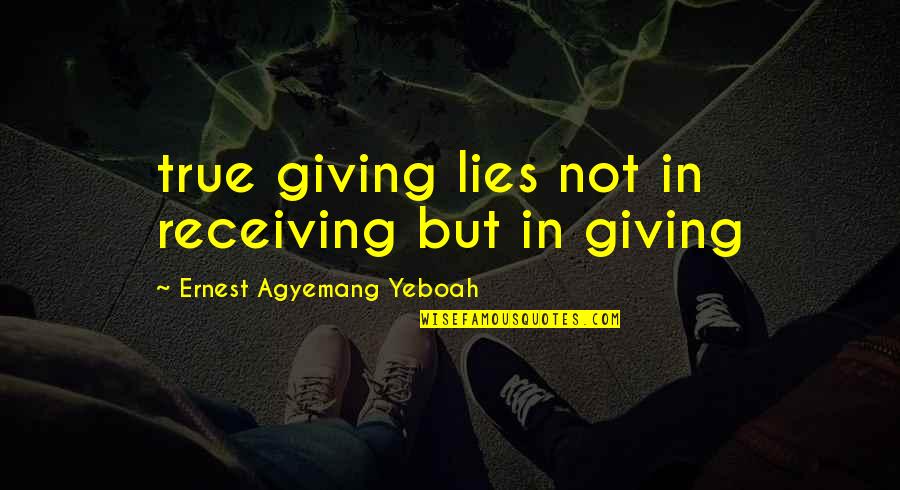 true giving lies not in receiving but in giving —
Ernest Agyemang Yeboah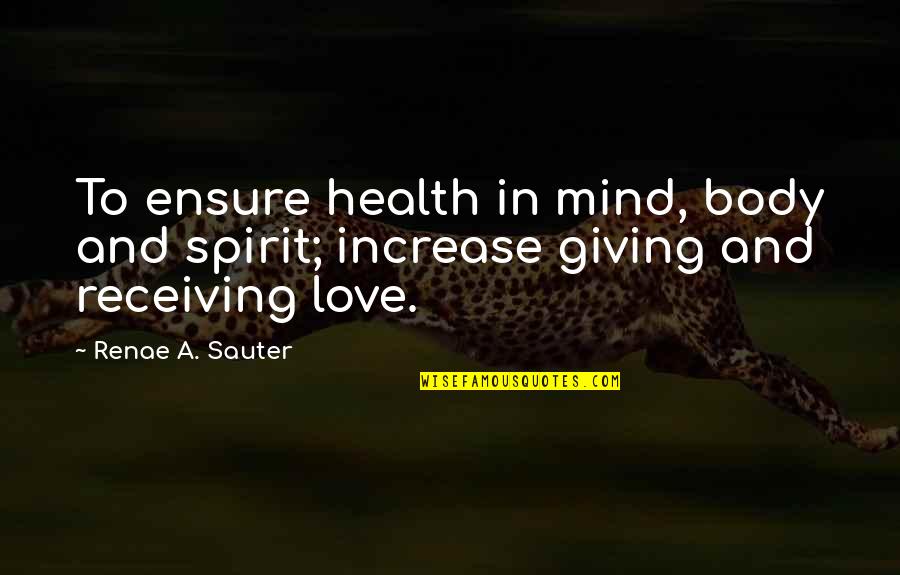 To ensure health in mind, body and spirit; increase giving and receiving love. —
Renae A. Sauter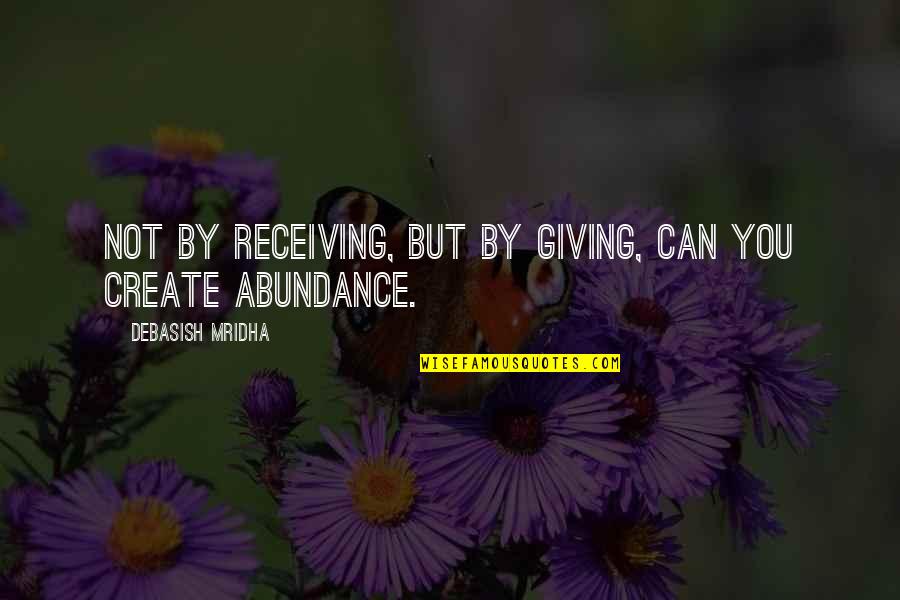 Not by receiving, but by giving, can you create abundance. —
Debasish Mridha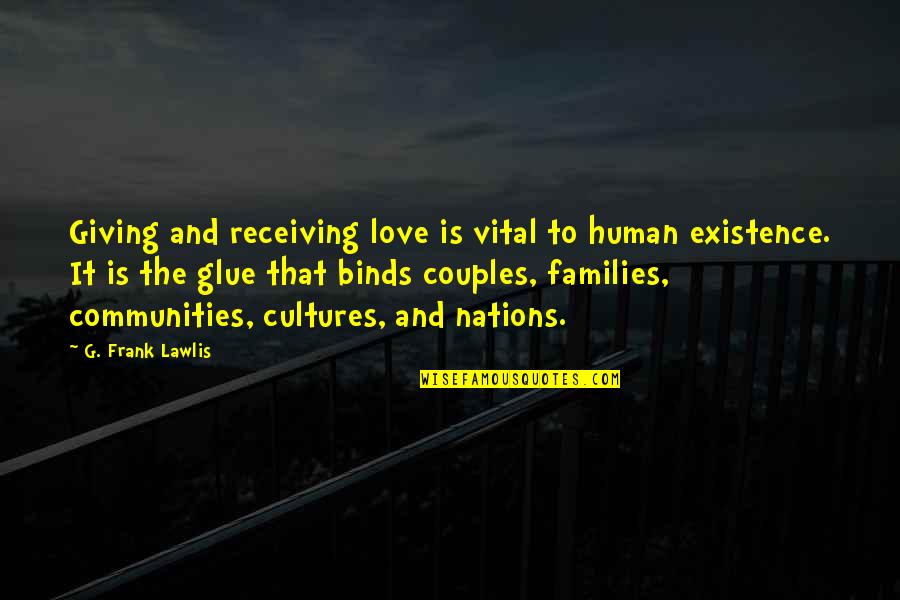 Giving and receiving love is vital to human existence. It is the glue that binds couples, families, communities, cultures, and nations. —
G. Frank Lawlis
And so I have come to understand that strength, inner strength, comes from receiving love as much as it comes from giving it. —
Donald Miller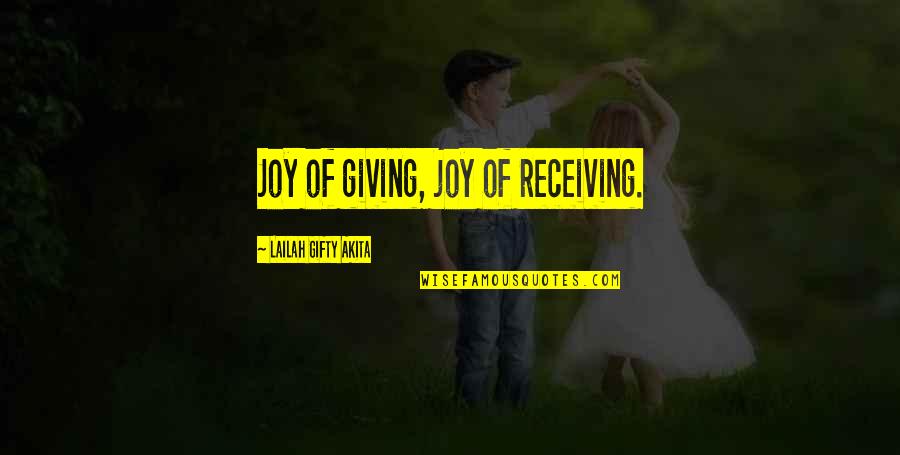 Joy of giving, joy of receiving. —
Lailah Gifty Akita