Get Up And Exercise Quotes
Collection of top 38 famous quotes about Get Up And Exercise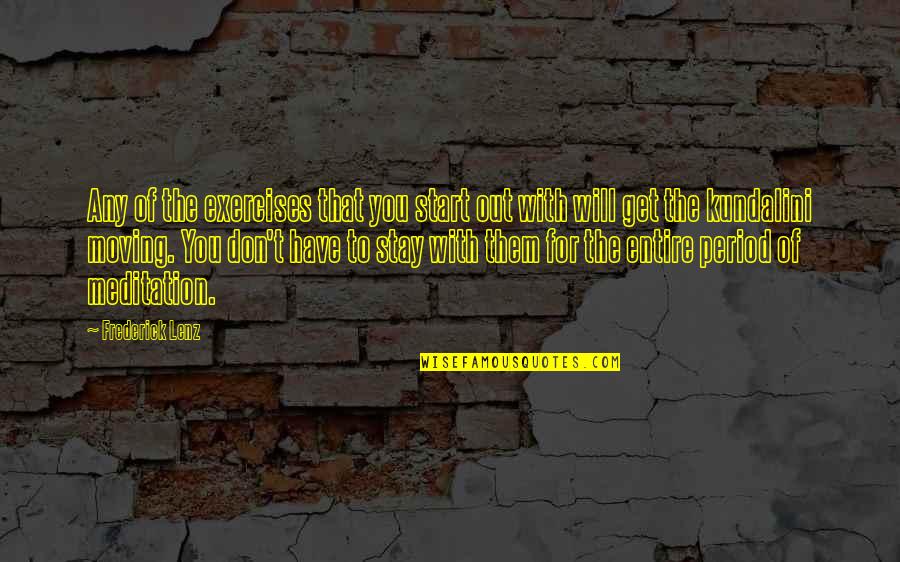 Any of the exercises that you start out with will get the kundalini moving. You don't have to stay with them for the entire period of meditation.
—
Frederick Lenz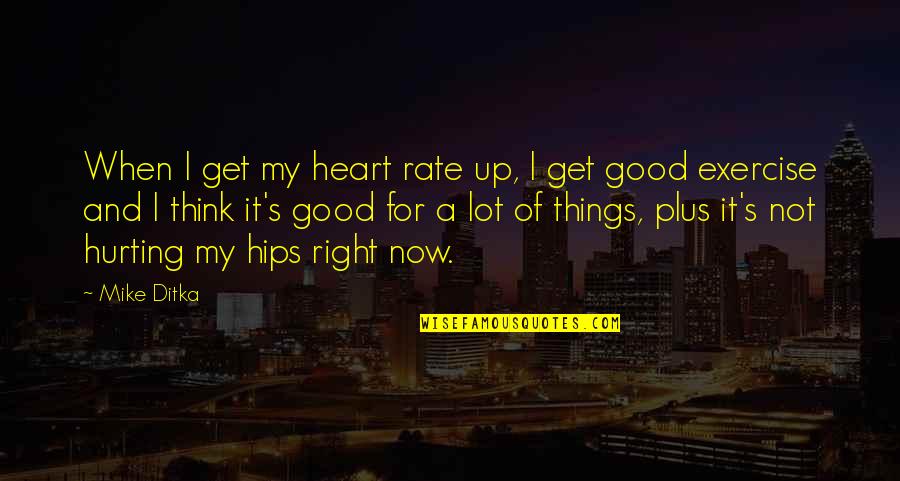 When I get my heart rate up, I get good exercise and I think it's good for a lot of things, plus it's not hurting my hips right now.
—
Mike Ditka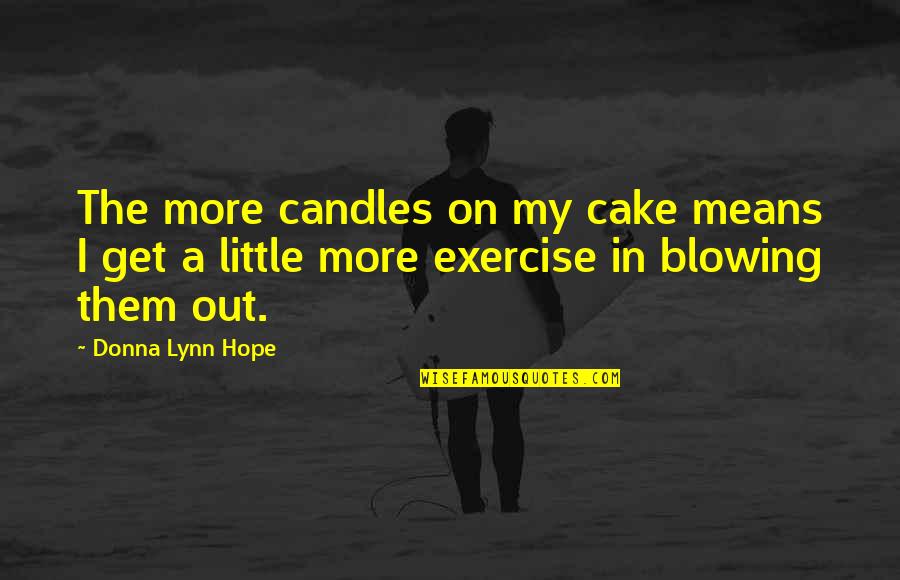 The more candles on my cake means I get a little more exercise in blowing them out.
—
Donna Lynn Hope
Constantly travelling means I don't always get to eat well - so it's probably a good idea for me to do some exercise.
—
Eliza Doolittle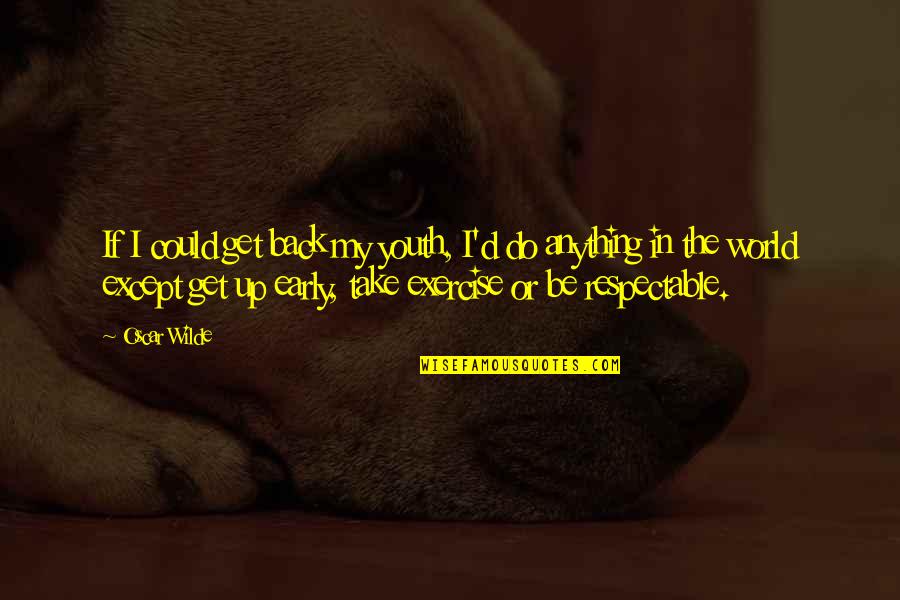 If I could get back my youth, I'd do anything in the world except get up early, take exercise or be respectable.
—
Oscar Wilde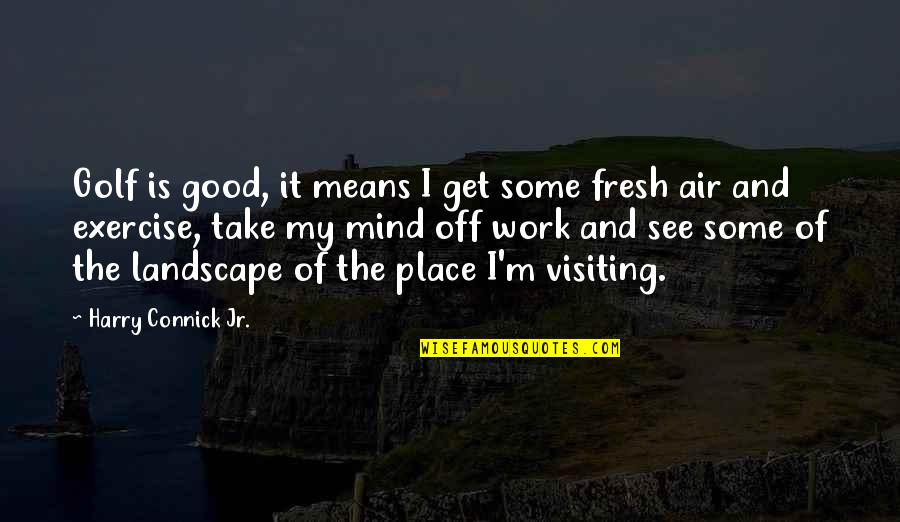 Golf is good, it means I get some fresh air and exercise, take my mind off work and see some of the landscape of the place I'm visiting.
—
Harry Connick Jr.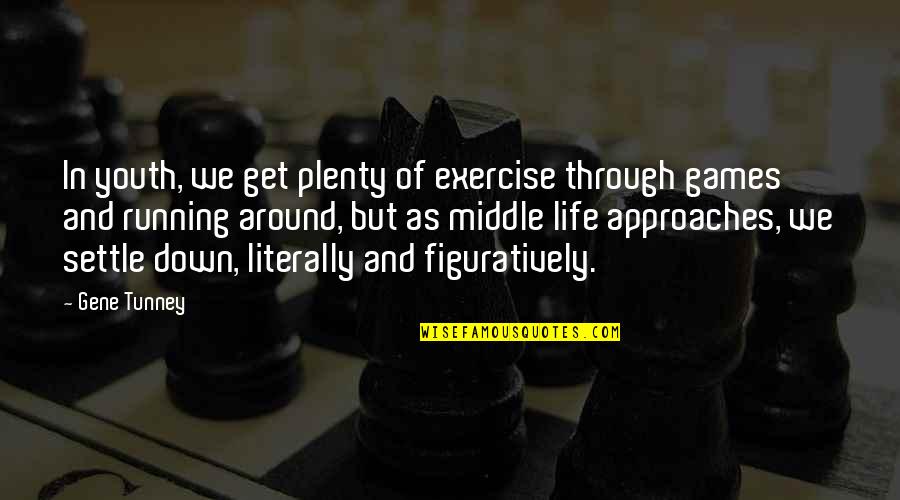 In youth, we get plenty of exercise through games and running around, but as middle life approaches, we settle down, literally and figuratively. —
Gene Tunney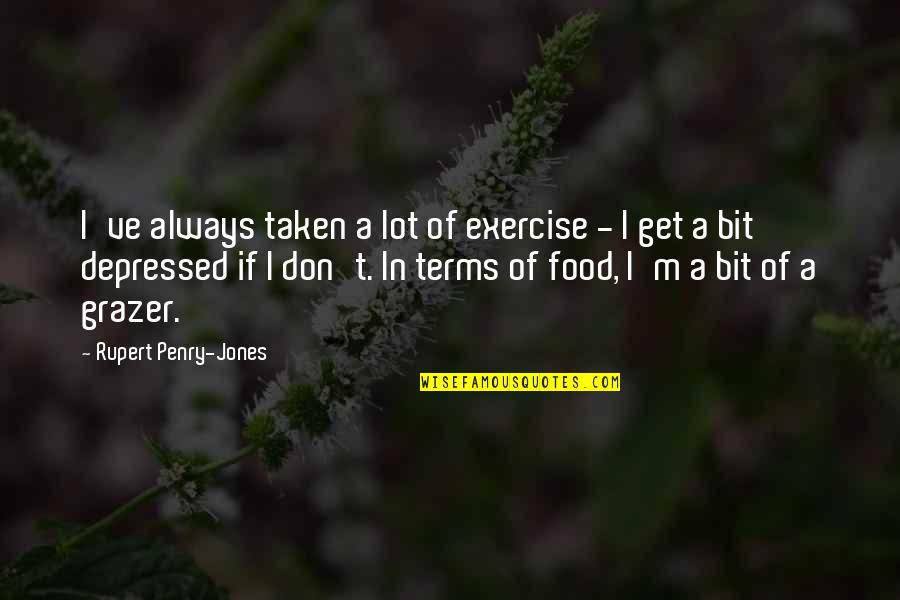 I've always taken a lot of exercise - I get a bit depressed if I don't. In terms of food, I'm a bit of a grazer. —
Rupert Penry-Jones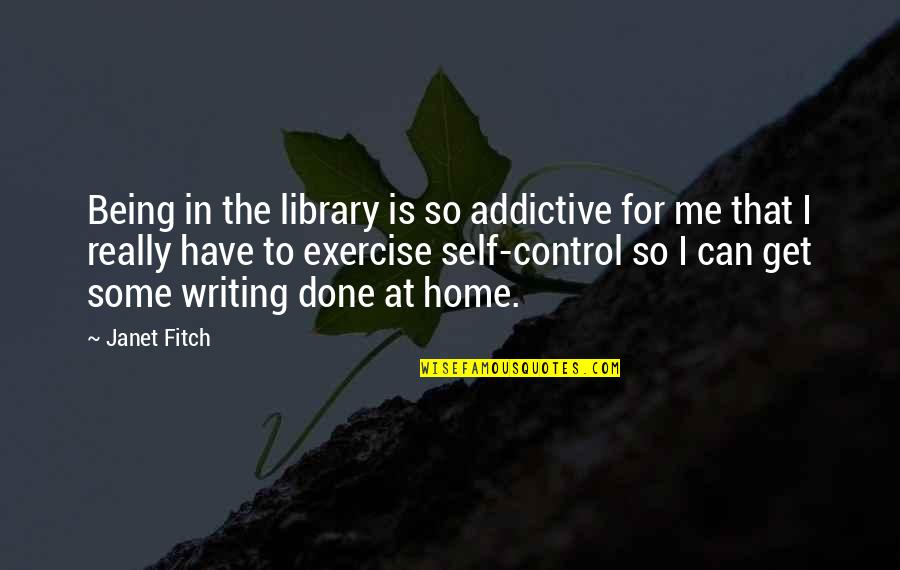 Being in the library is so addictive for me that I really have to exercise self-control so I can get some writing done at home. —
Janet Fitch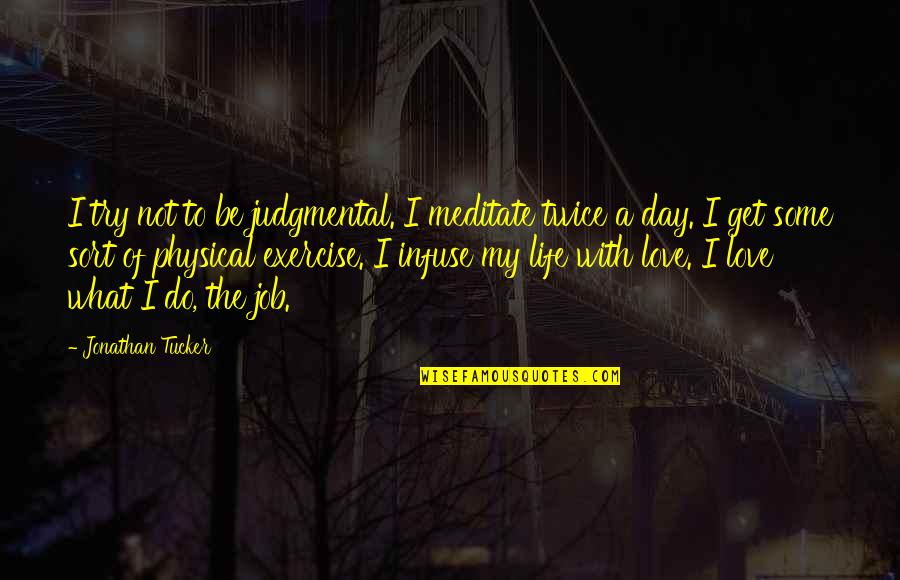 I try not to be judgmental. I meditate twice a day. I get some sort of physical exercise. I infuse my life with love. I love what I do, the job. —
Jonathan Tucker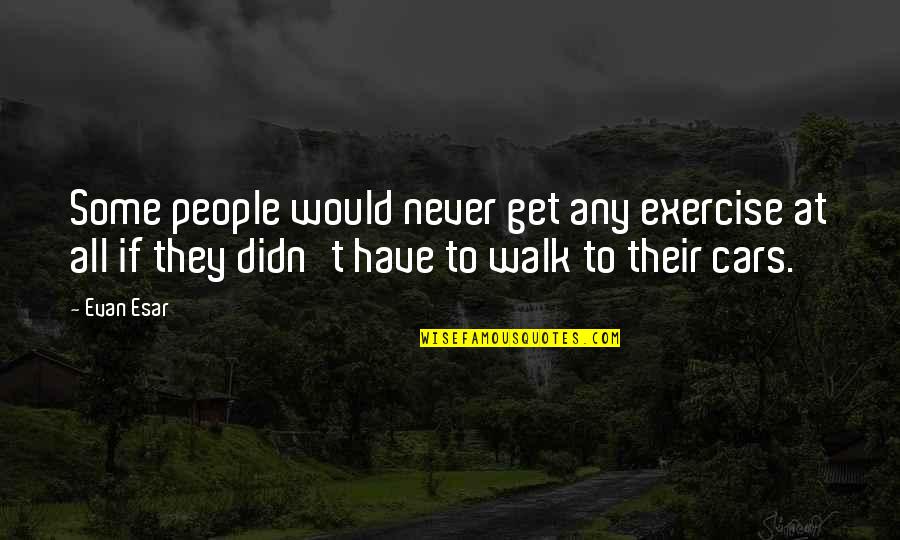 Some people would never get any exercise at all if they didn't have to walk to their cars. —
Evan Esar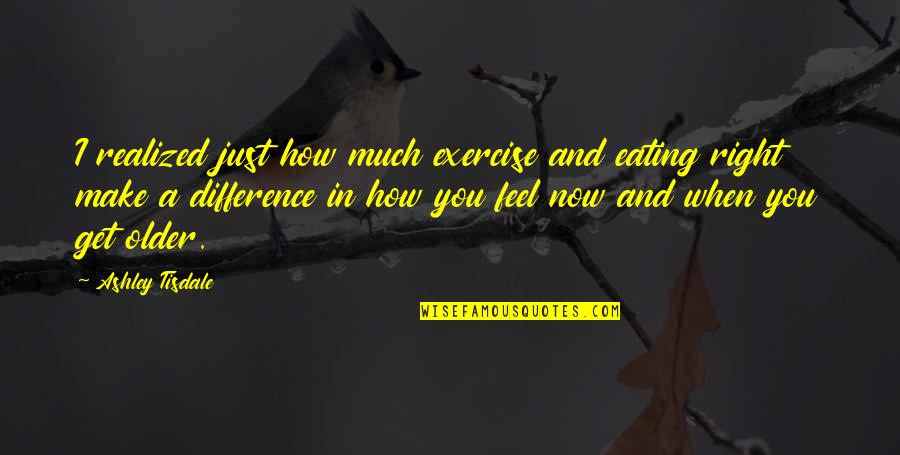 I realized just how much exercise and eating right make a difference in how you feel now and when you get older. —
Ashley Tisdale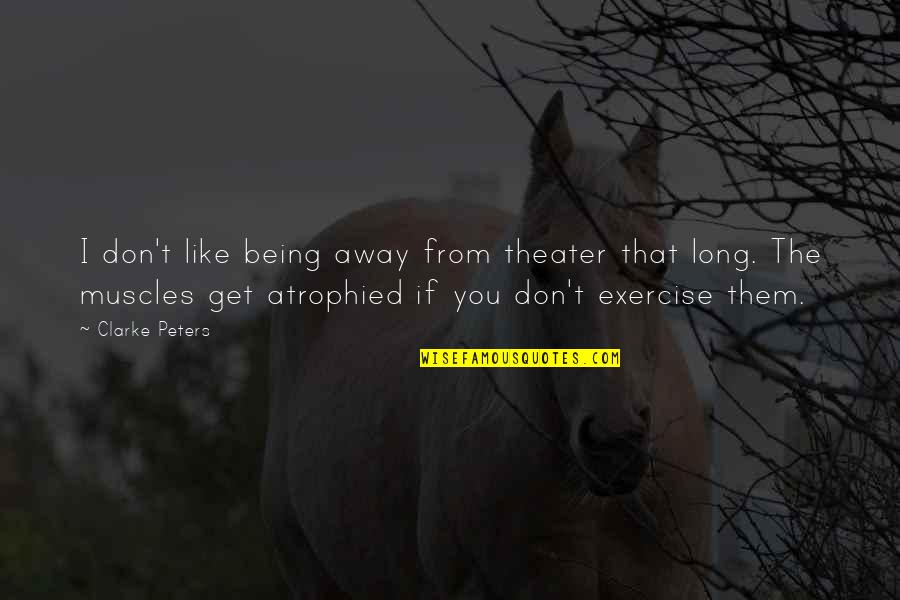 I don't like being away from theater that long. The muscles get atrophied if you don't exercise them. —
Clarke Peters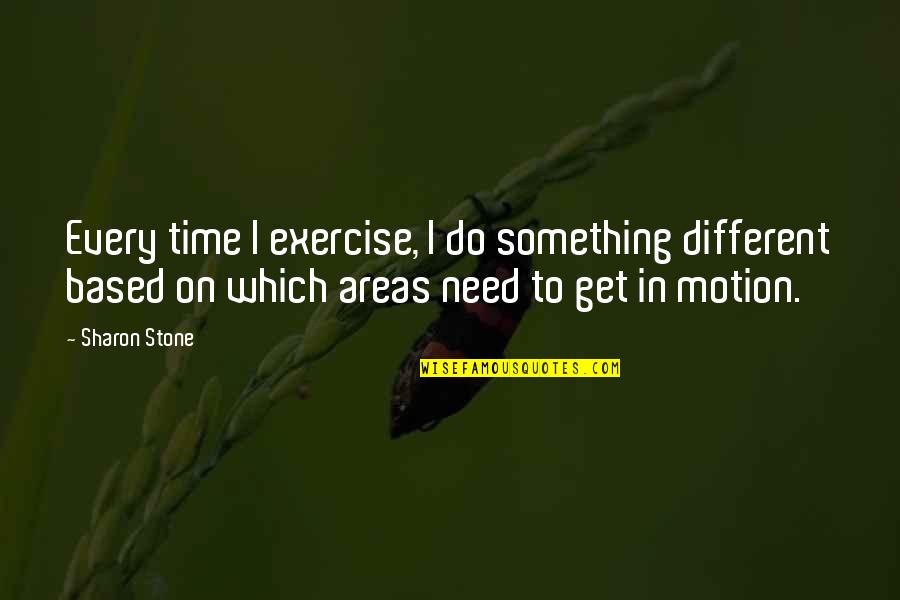 Every time I exercise, I do something different based on which areas need to get in motion. —
Sharon Stone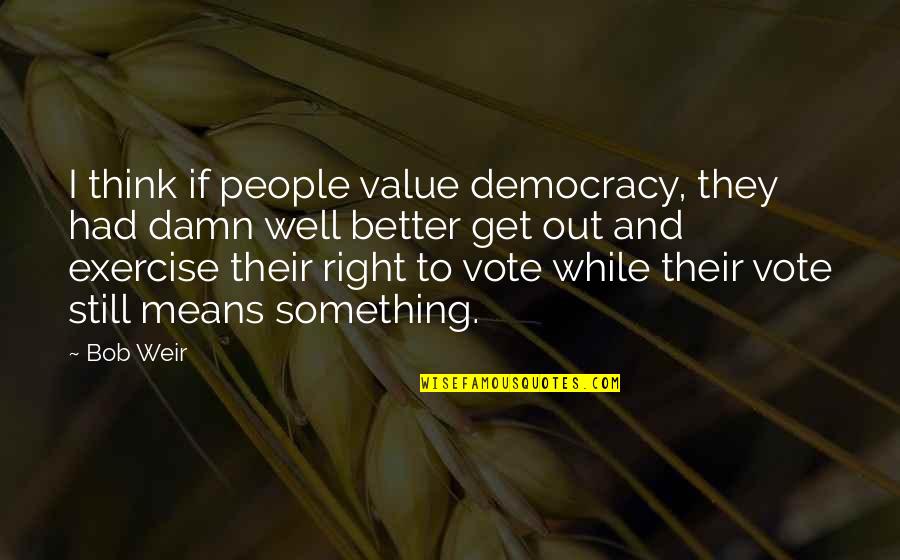 I think if people value democracy, they had damn well better get out and exercise their right to vote while their vote still means something. —
Bob Weir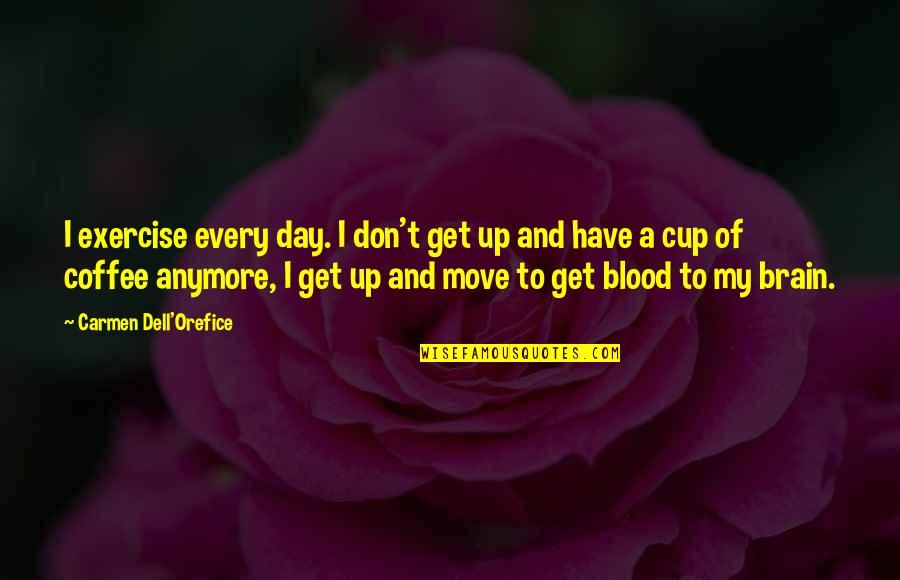 I exercise every day. I don't get up and have a cup of coffee anymore, I get up and move to get blood to my brain. —
Carmen Dell'Orefice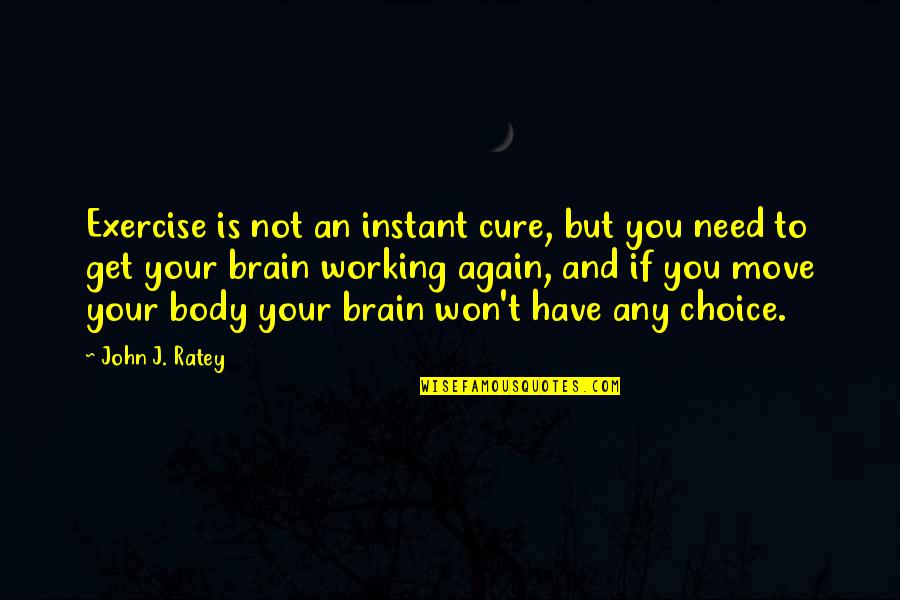 Exercise is not an instant cure, but you need to get your brain working again, and if you move your body your brain won't have any choice. —
John J. Ratey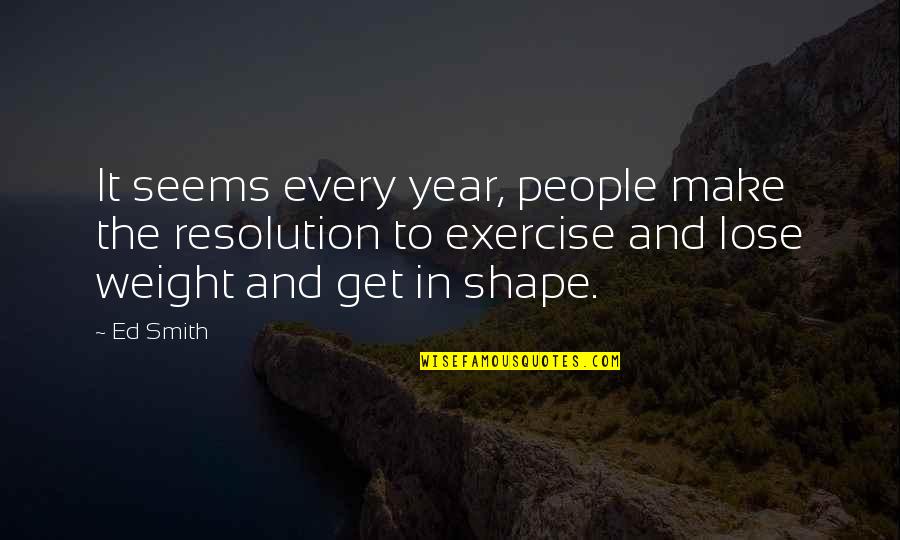 It seems every year, people make the resolution to exercise and lose weight and get in shape. —
Ed Smith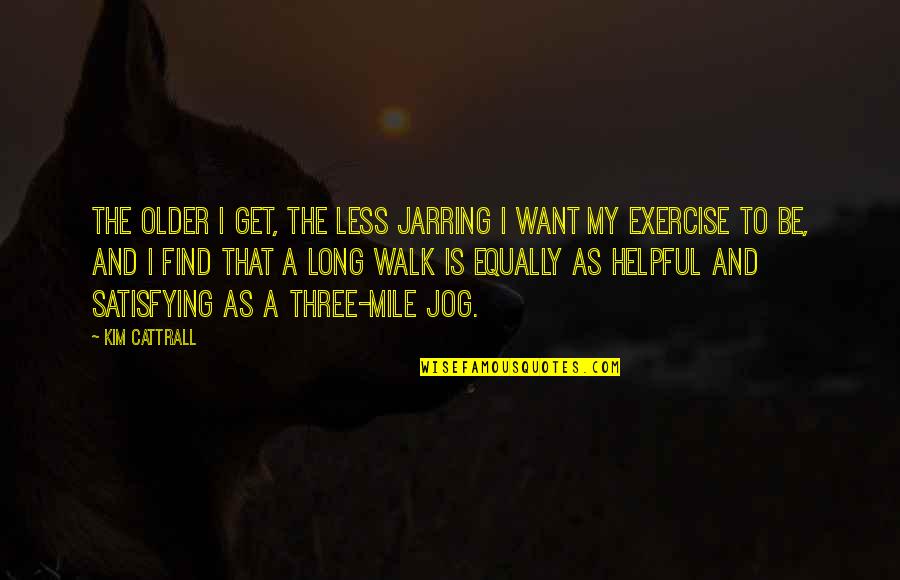 The older I get, the less jarring I want my exercise to be, and I find that a long walk is equally as helpful and satisfying as a three-mile jog. —
Kim Cattrall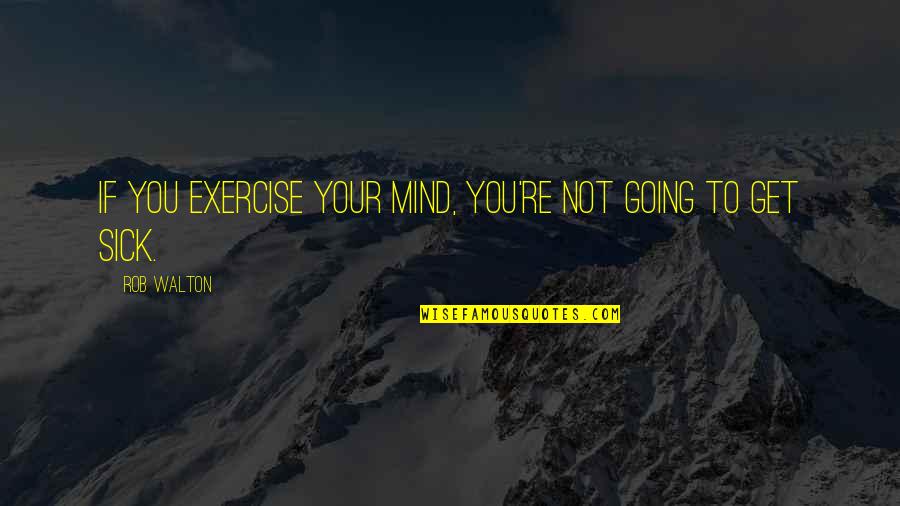 If you exercise your mind, you're not going to get sick. —
Rob Walton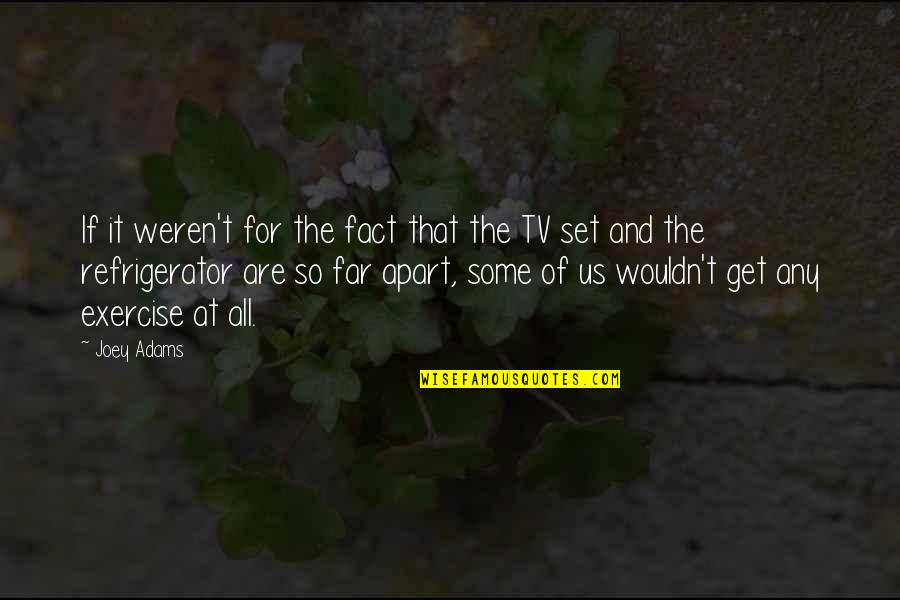 If it weren't for the fact that the TV set and the refrigerator are so far apart, some of us wouldn't get any exercise at all. —
Joey Adams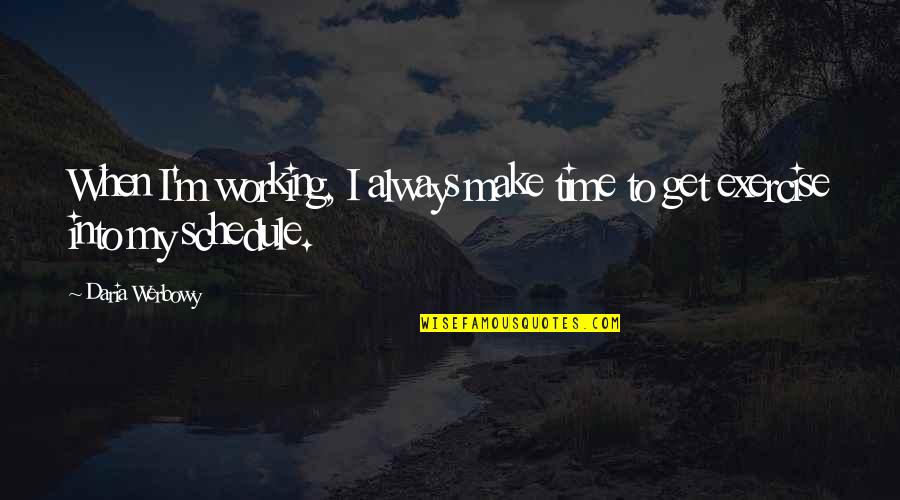 When I'm working, I always make time to get exercise into my schedule. —
Daria Werbowy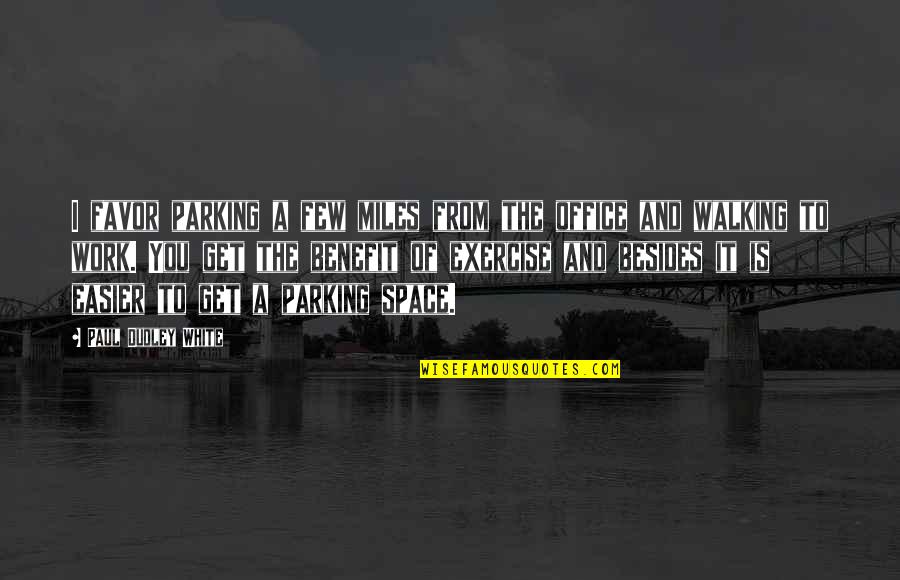 I favor parking a few miles from the office and walking to work. You get the benefit of exercise and besides it is easier to get a parking space. —
Paul Dudley White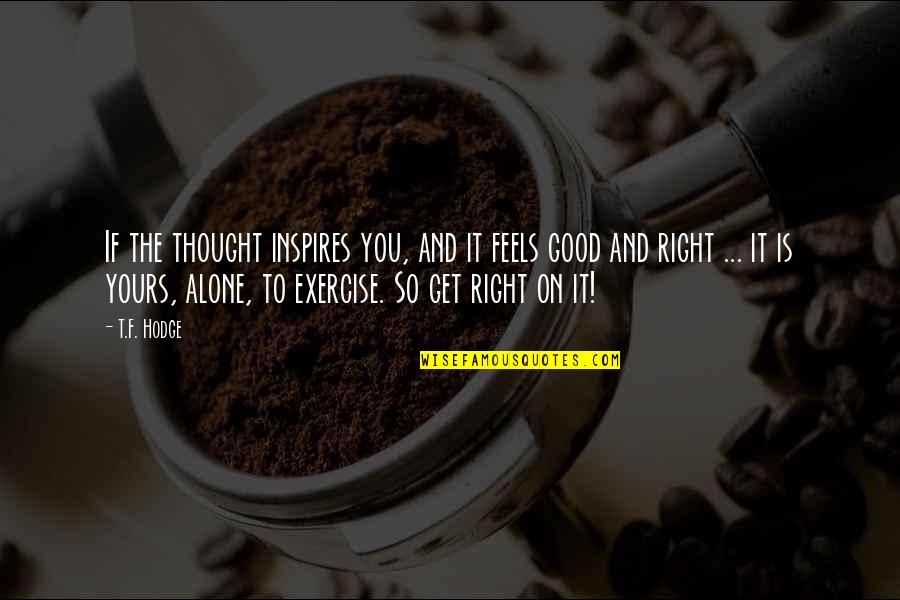 If the thought inspires you, and it feels good and right ... it is yours, alone, to exercise. So get right on it! —
T.F. Hodge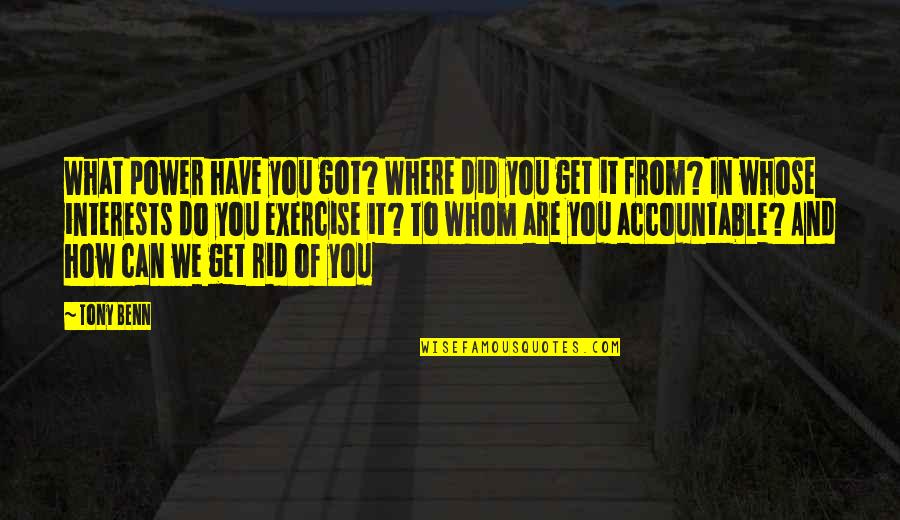 What power have you got? Where did you get it from? In whose interests do you exercise it? To whom are you accountable? And how can we get rid of you —
Tony Benn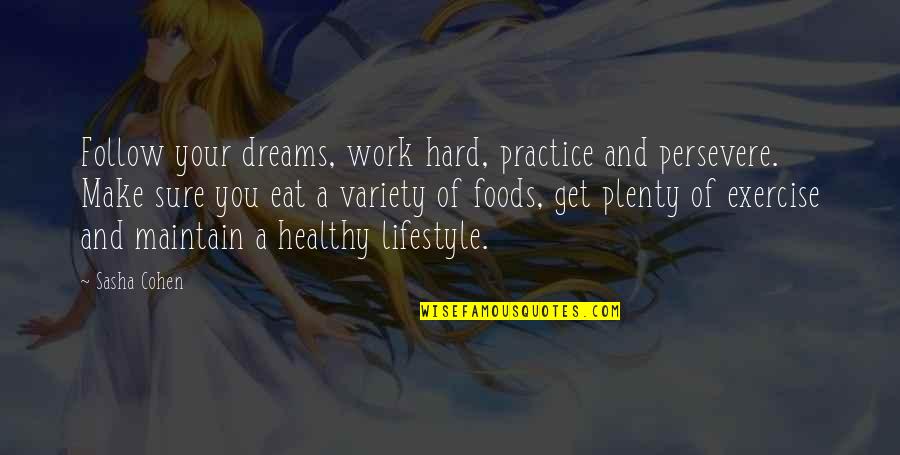 Follow your dreams, work hard, practice and persevere. Make sure you eat a variety of foods, get plenty of exercise and maintain a healthy lifestyle. —
Sasha Cohen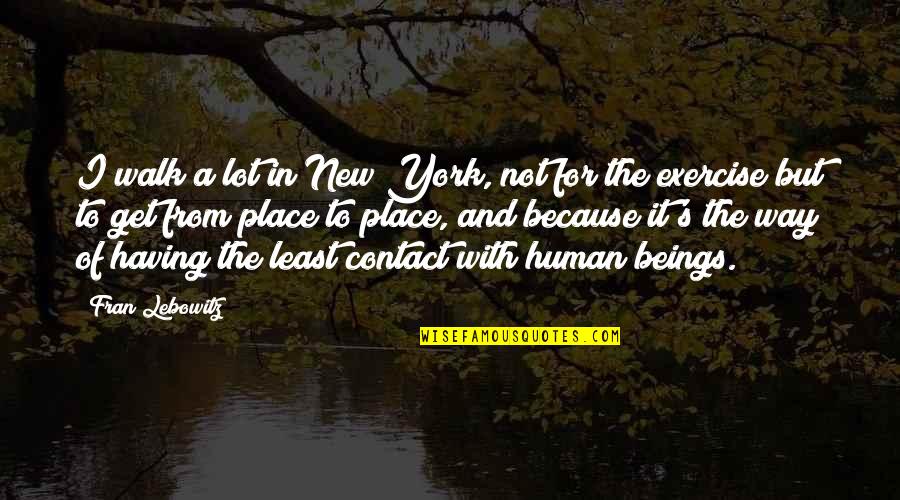 I walk a lot in New York, not for the exercise but to get from place to place, and because it's the way of having the least contact with human beings. —
Fran Lebowitz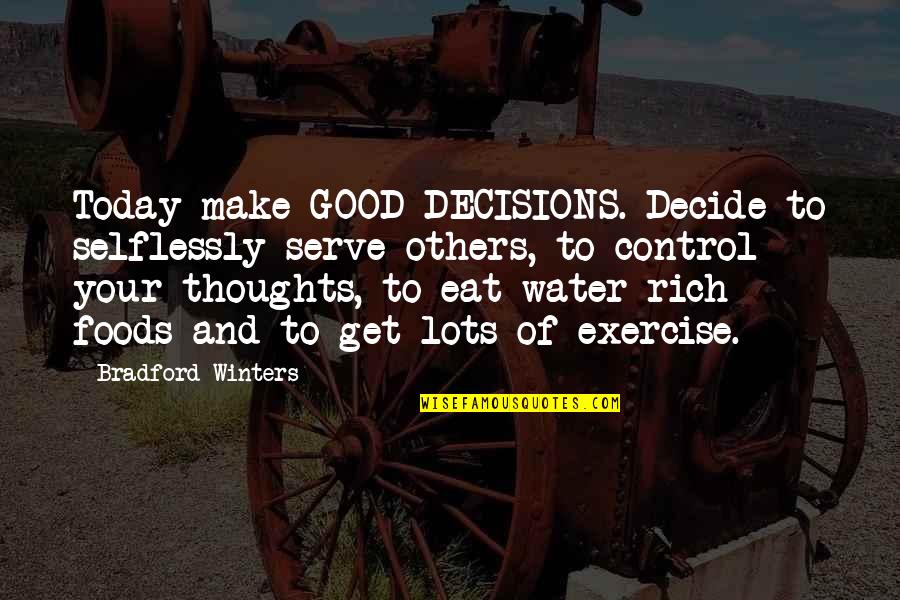 Today make GOOD DECISIONS. Decide to selflessly serve others, to control your thoughts, to eat water-rich foods and to get lots of exercise. —
Bradford Winters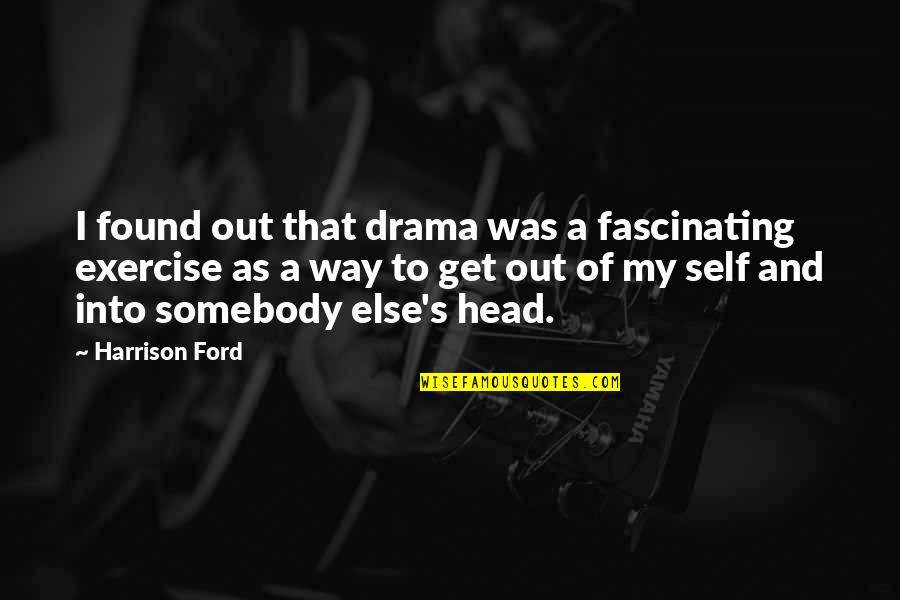 I found out that drama was a fascinating exercise as a way to get out of my self and into somebody else's head. —
Harrison Ford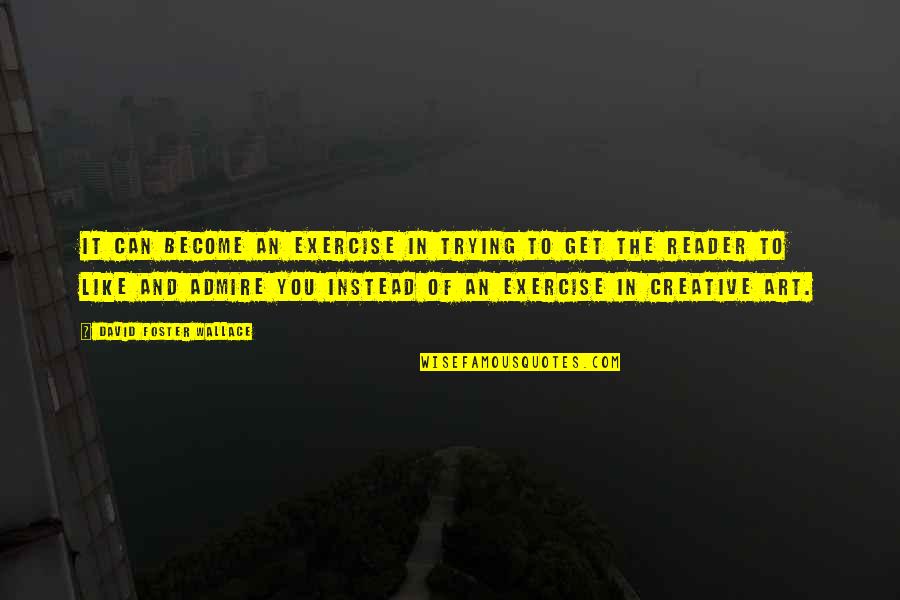 It can become an exercise in trying to get the reader to like and admire you instead of an exercise in creative art. —
David Foster Wallace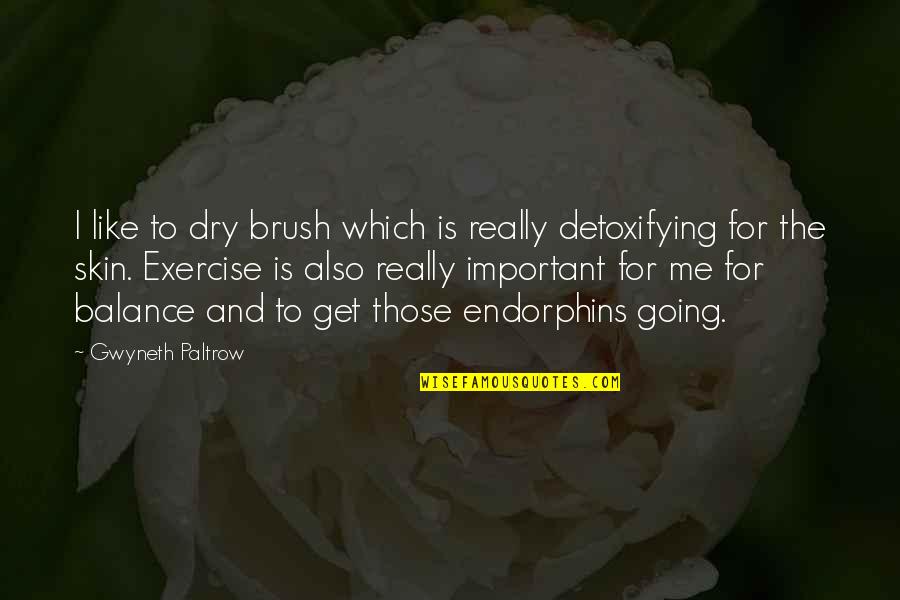 I like to dry brush which is really detoxifying for the skin. Exercise is also really important for me for balance and to get those endorphins going. —
Gwyneth Paltrow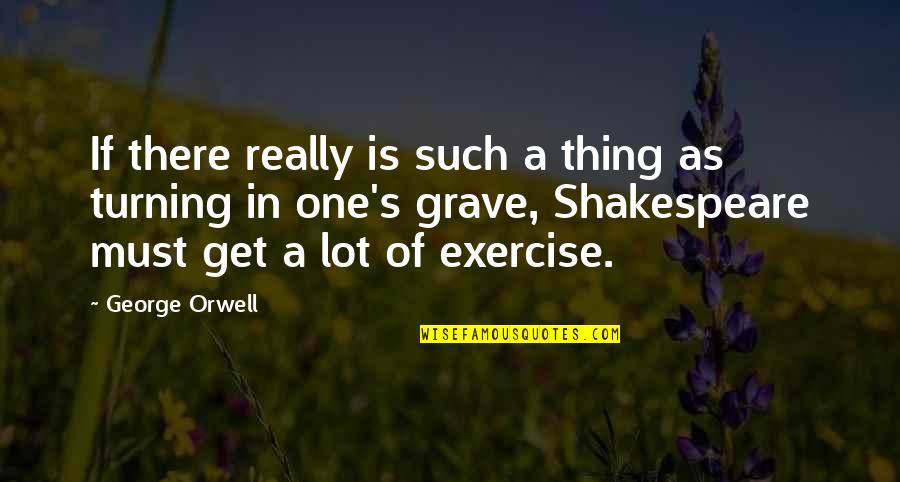 If there really is such a thing as turning in one's grave, Shakespeare must get a lot of exercise. —
George Orwell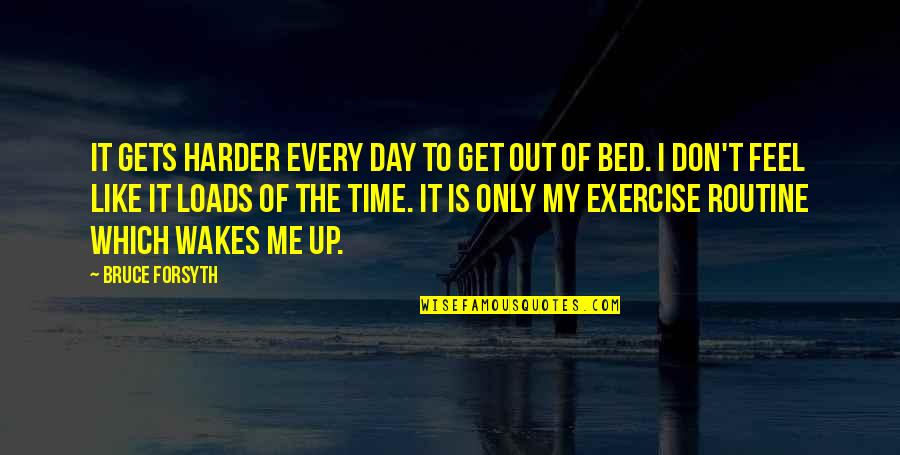 It gets harder every day to get out of bed. I don't feel like it loads of the time. It is only my exercise routine which wakes me up. —
Bruce Forsyth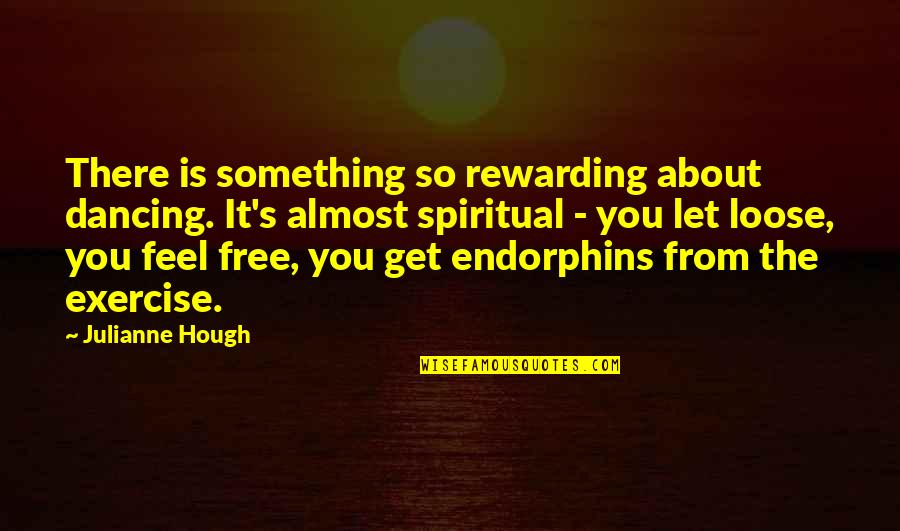 There is something so rewarding about dancing. It's almost spiritual - you let loose, you feel free, you get endorphins from the exercise. —
Julianne Hough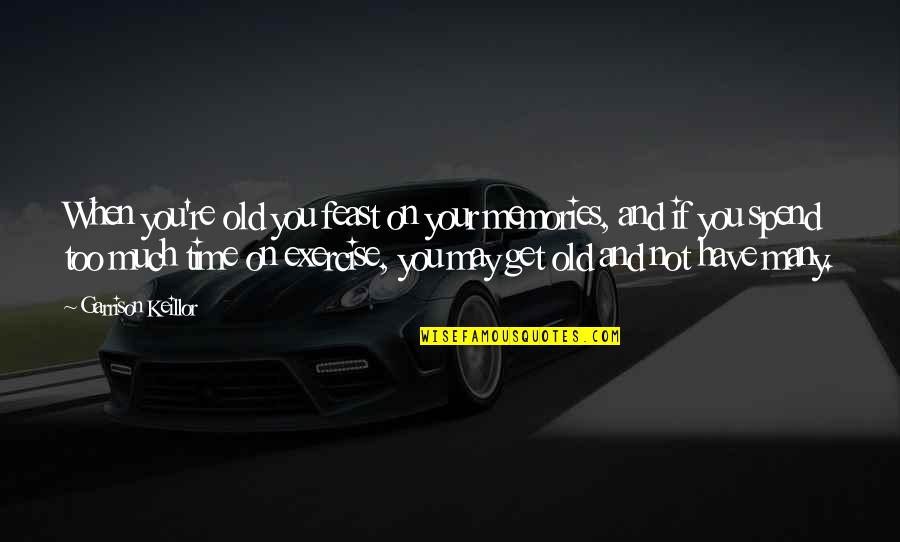 When you're old you feast on your memories, and if you spend too much time on exercise, you may get old and not have many. —
Garrison Keillor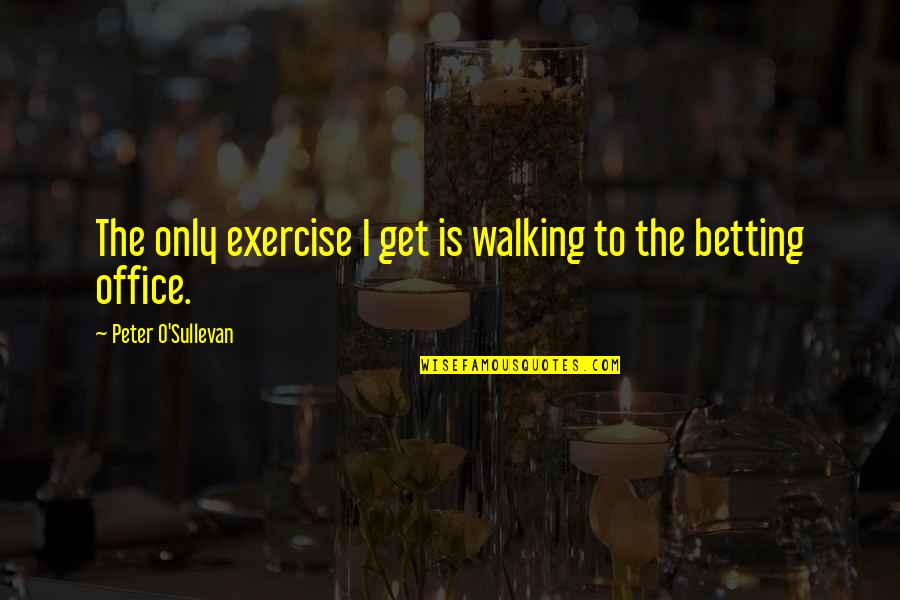 The only exercise I get is walking to the betting office. —
Peter O'Sullevan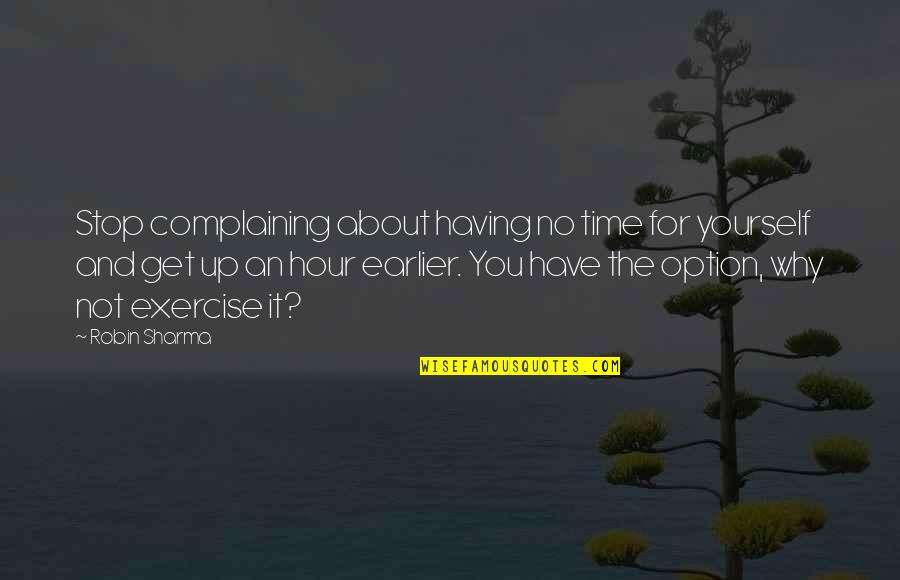 Stop complaining about having no time for yourself and get up an hour earlier. You have the option, why not exercise it? —
Robin Sharma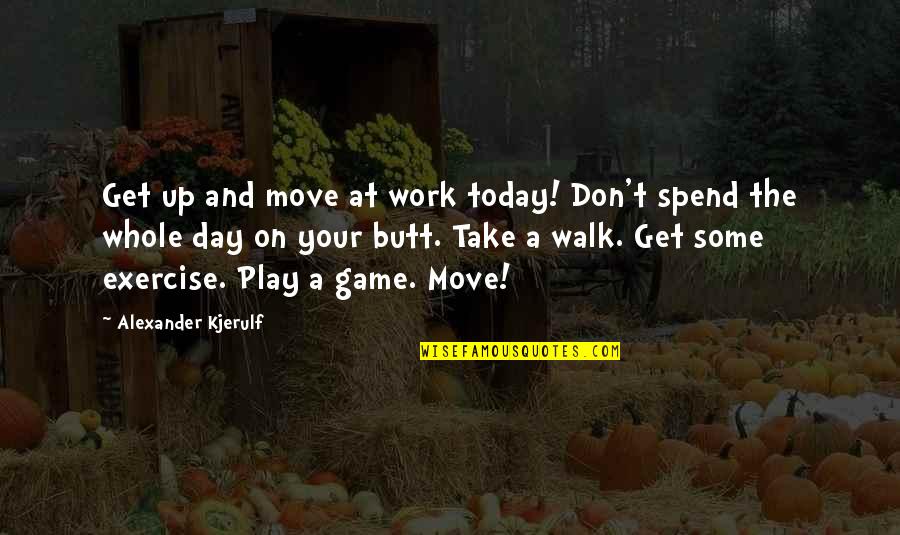 Get up and move at work today! Don't spend the whole day on your butt. Take a walk. Get some exercise. Play a game. Move! —
Alexander Kjerulf