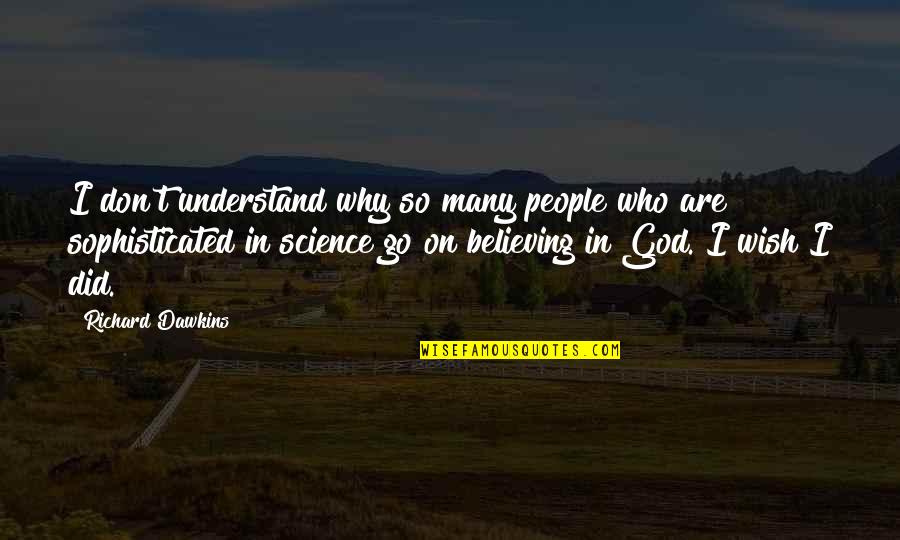 I don't understand why so many people who are sophisticated in science go on believing in God. I wish I did.
—
Richard Dawkins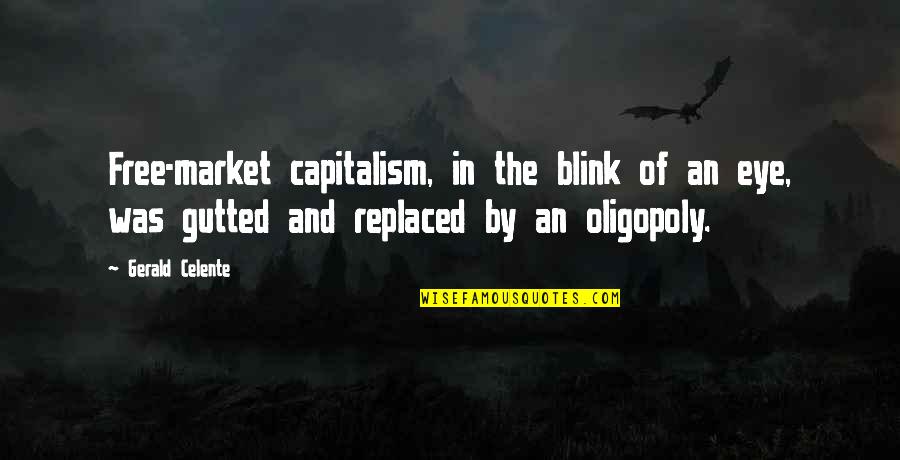 Free-market capitalism, in the blink of an eye, was gutted and replaced by an oligopoly.
—
Gerald Celente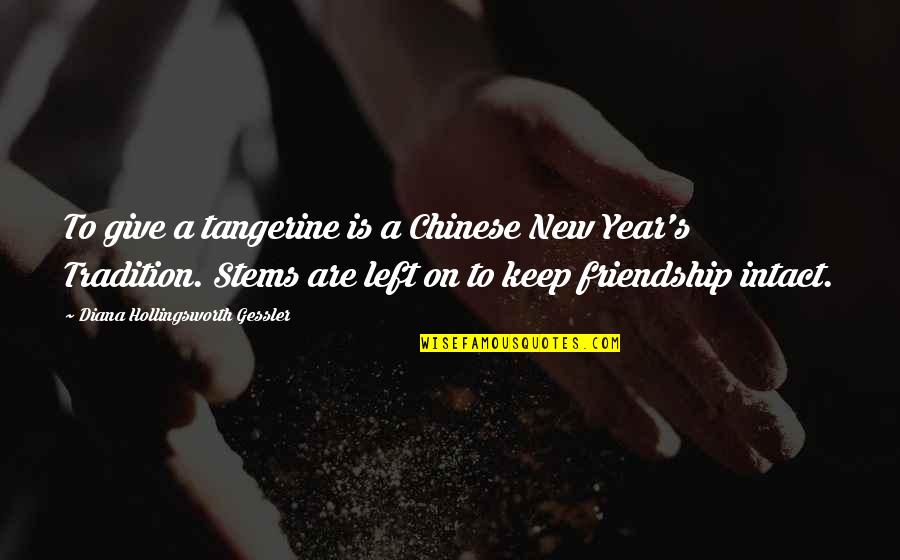 To give a tangerine is a Chinese New Year's Tradition. Stems are left on to keep friendship intact.
—
Diana Hollingsworth Gessler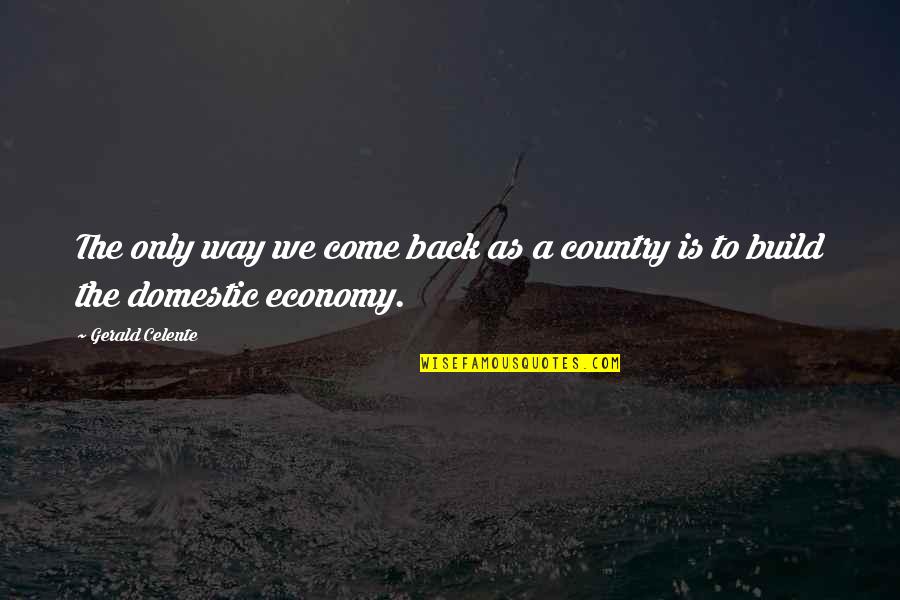 The only way we come back as a country is to build the domestic economy.
—
Gerald Celente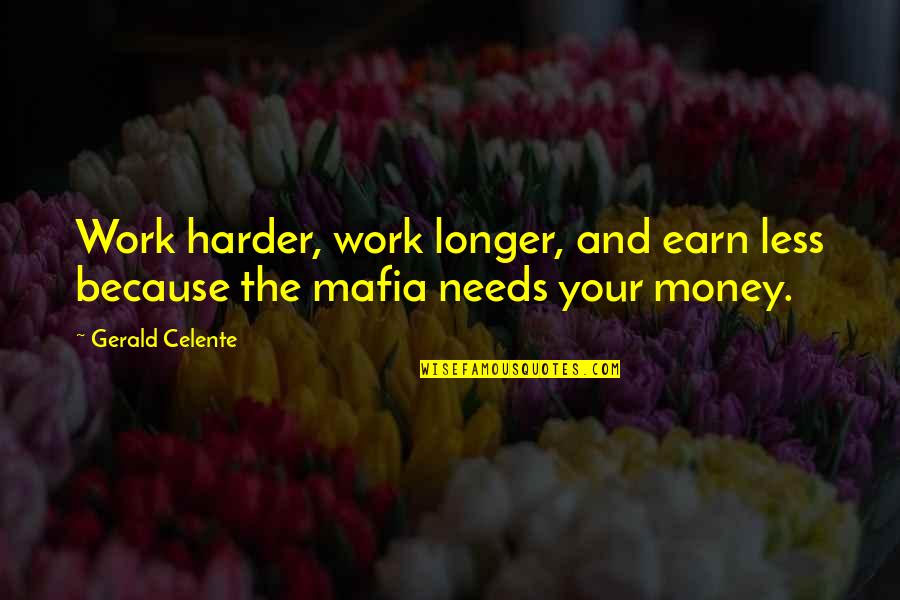 Work harder, work longer, and earn less because the mafia needs your money.
—
Gerald Celente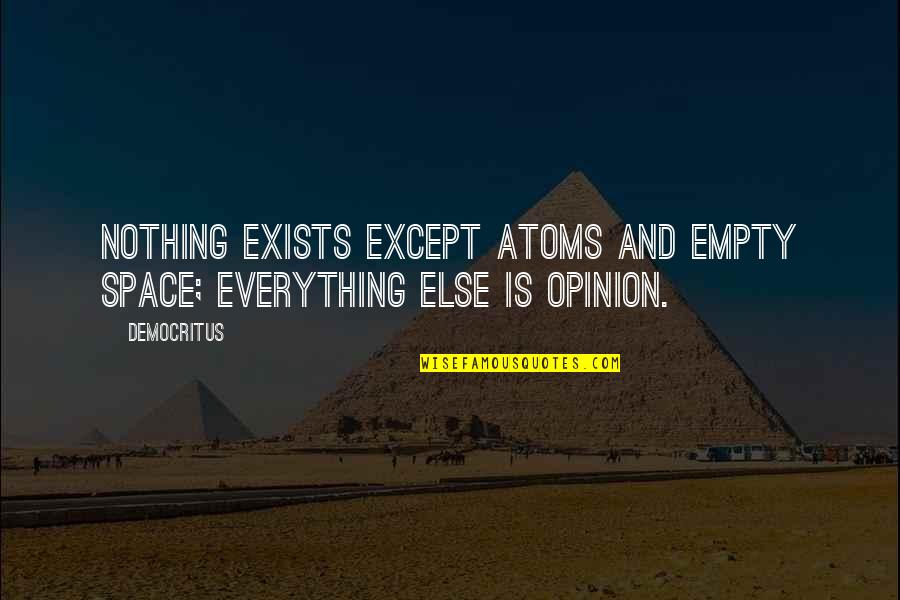 Nothing exists except atoms and empty space; everything else is opinion.
—
Democritus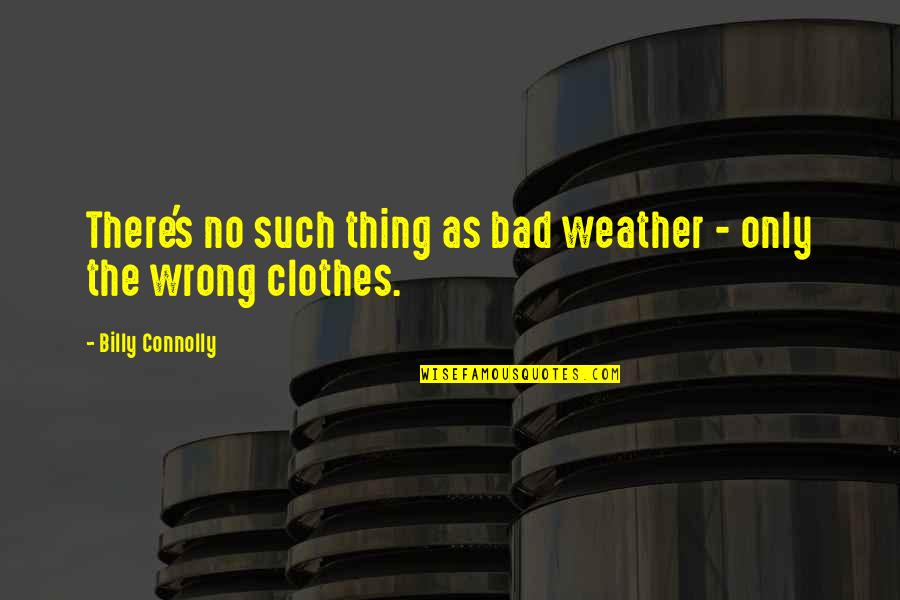 There's no such thing as bad weather - only the wrong clothes.
—
Billy Connolly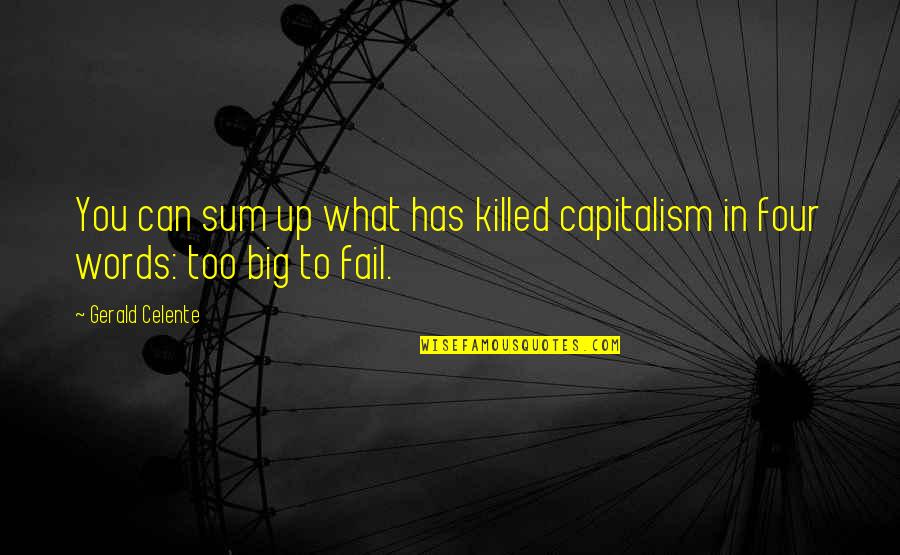 You can sum up what has killed capitalism in four words: too big to fail. —
Gerald Celente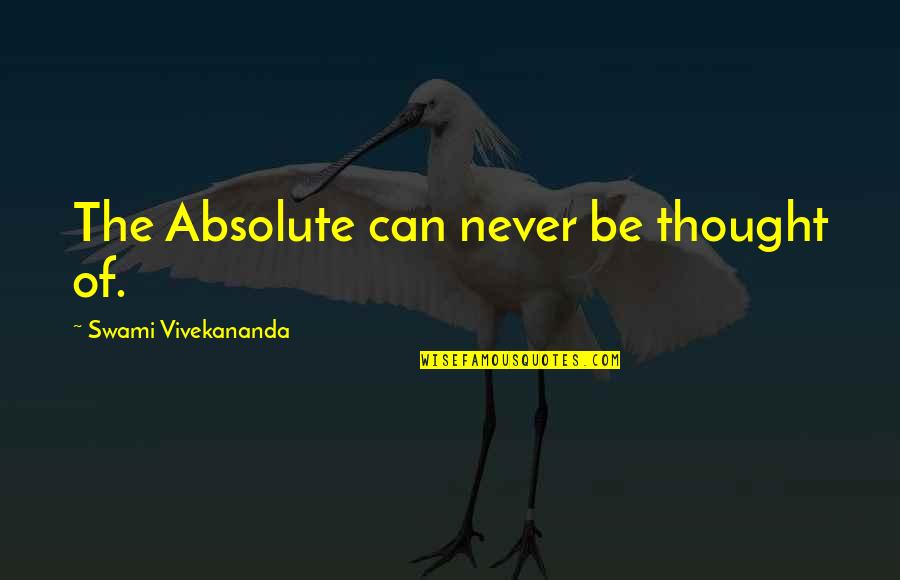 The Absolute can never be thought of. —
Swami Vivekananda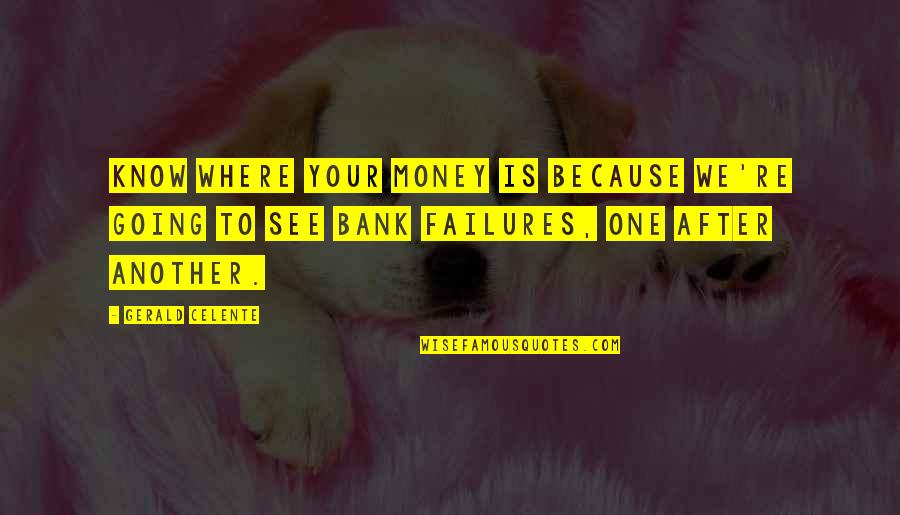 Know where your money is because we're going to see bank failures, one after another. —
Gerald Celente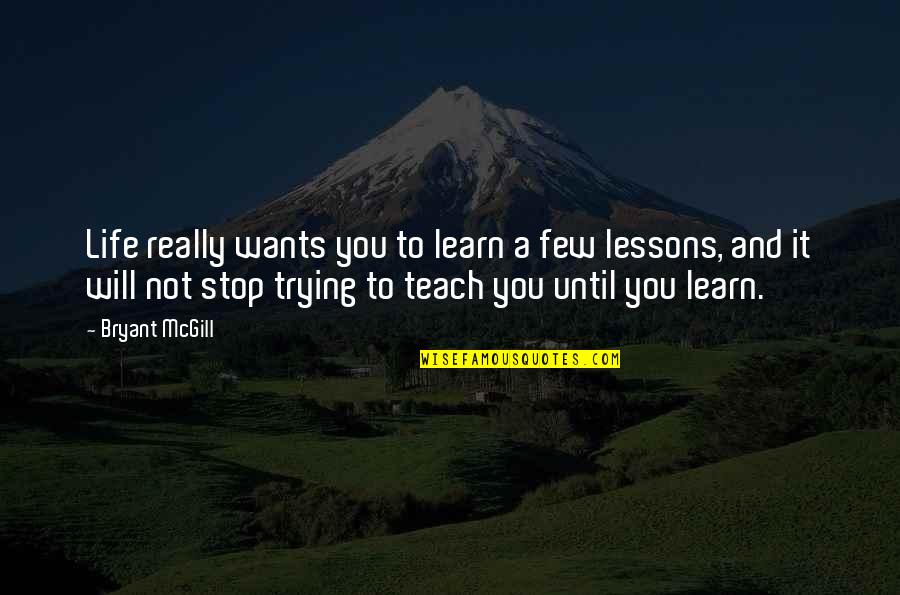 Life really wants you to learn a few lessons, and it will not stop trying to teach you until you learn. —
Bryant McGill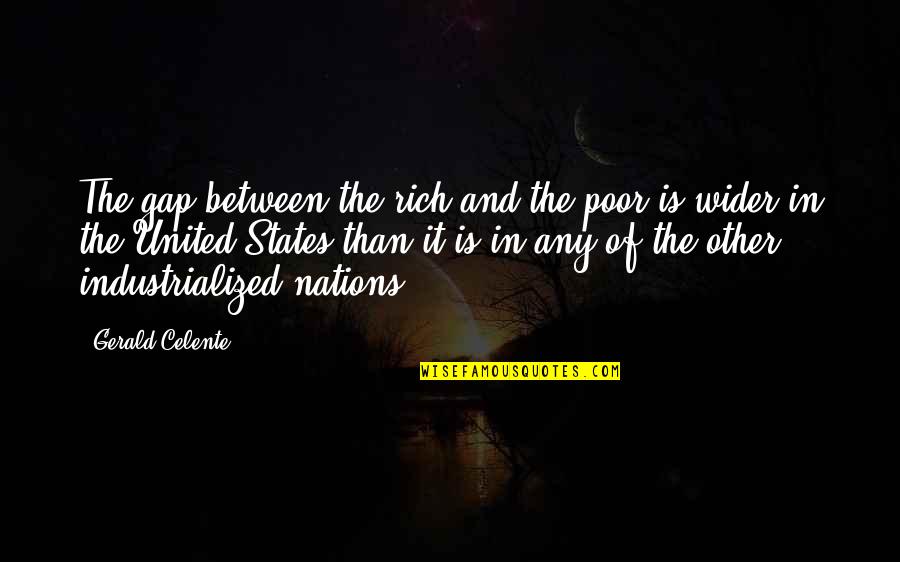 The gap between the rich and the poor is wider in the United States than it is in any of the other industrialized nations. —
Gerald Celente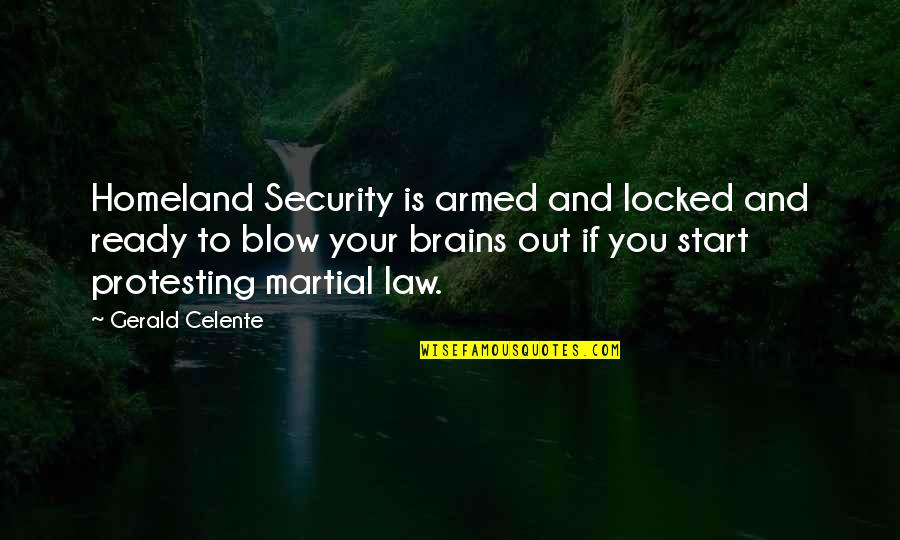 Homeland Security is armed and locked and ready to blow your brains out if you start protesting martial law. —
Gerald Celente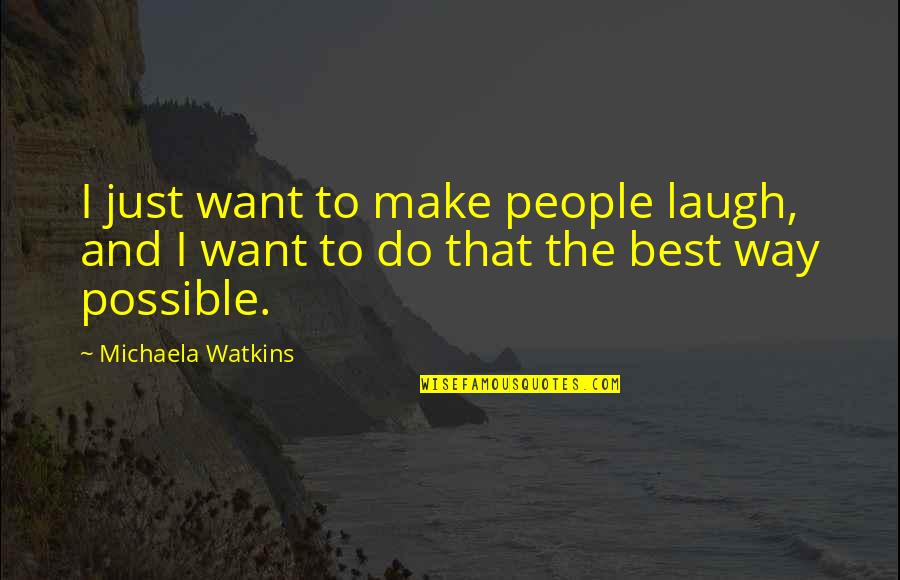 I just want to make people laugh, and I want to do that the best way possible. —
Michaela Watkins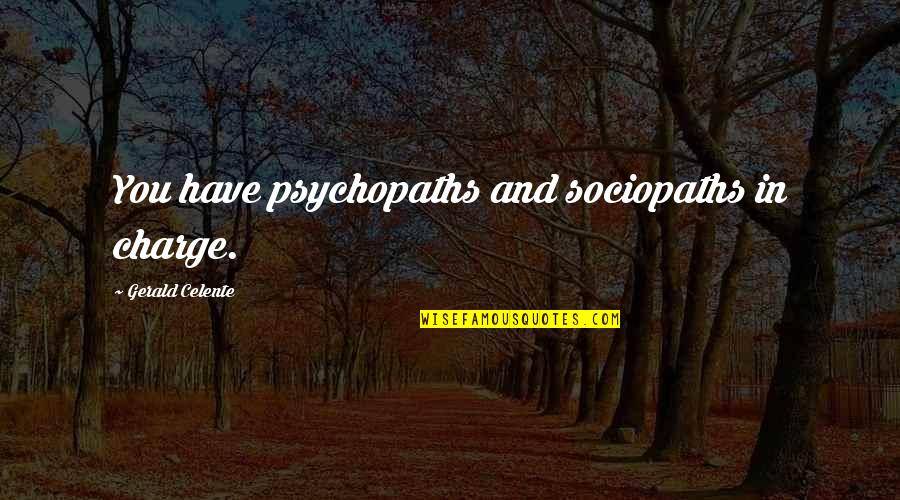 You have psychopaths and sociopaths in charge. —
Gerald Celente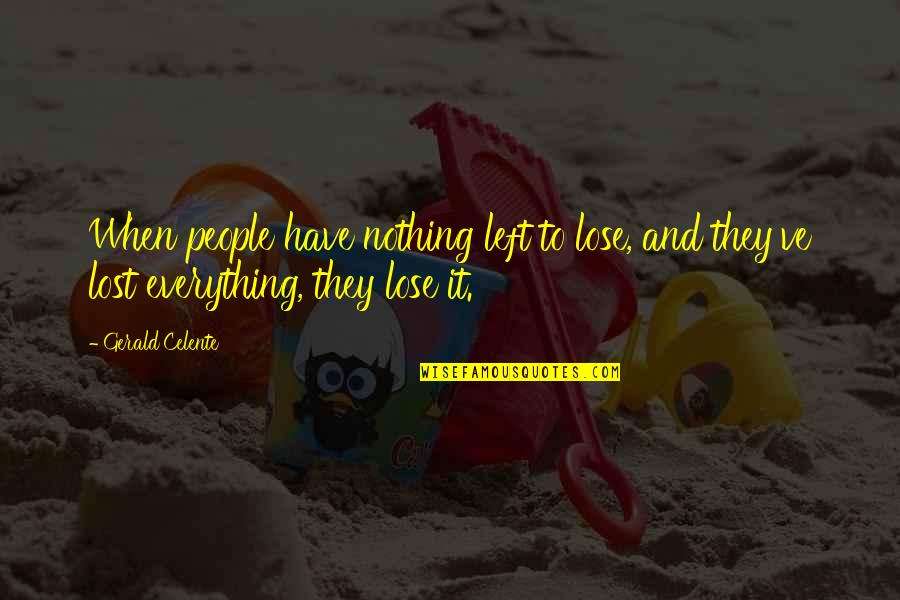 When people have nothing left to lose, and they've lost everything, they lose it. —
Gerald Celente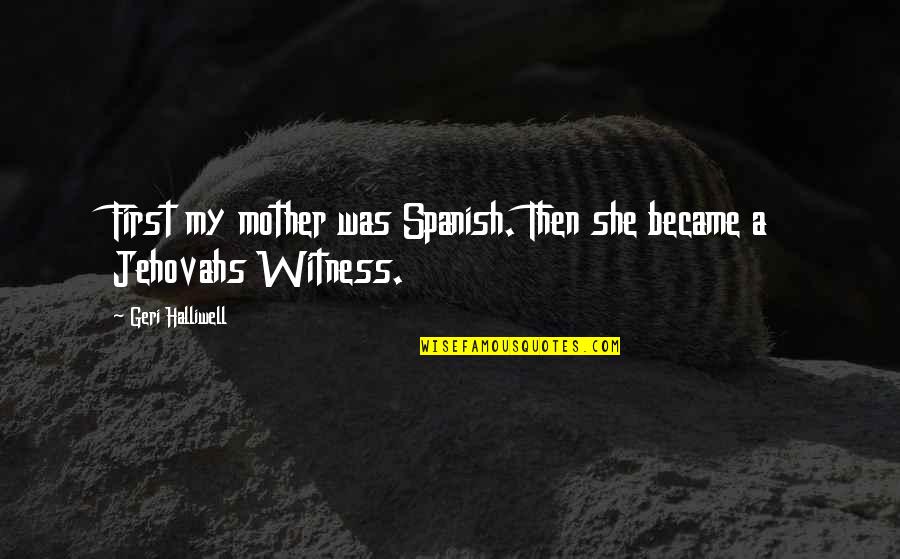 First my mother was Spanish. Then she became a Jehovahs Witness. —
Geri Halliwell
These are Gerald Celente's three Gs: gold, guns and a getaway plan. —
Gerald Celente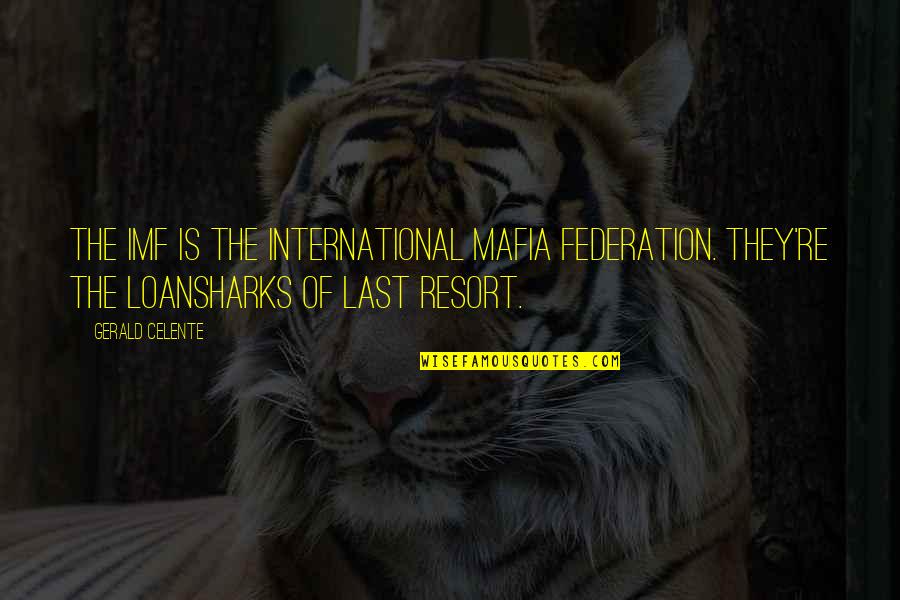 The IMF is the International Mafia Federation. They're the loansharks of last resort. —
Gerald Celente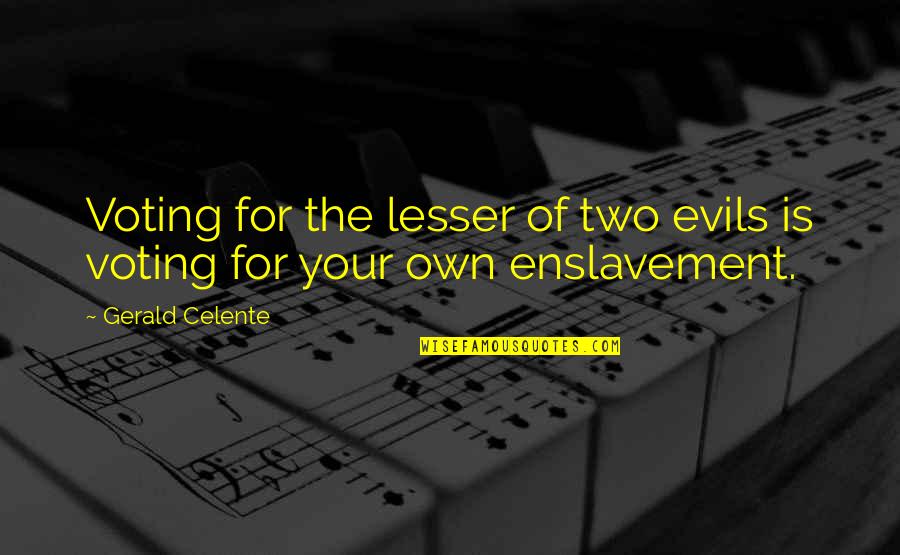 Voting for the lesser of two evils is voting for your own enslavement. —
Gerald Celente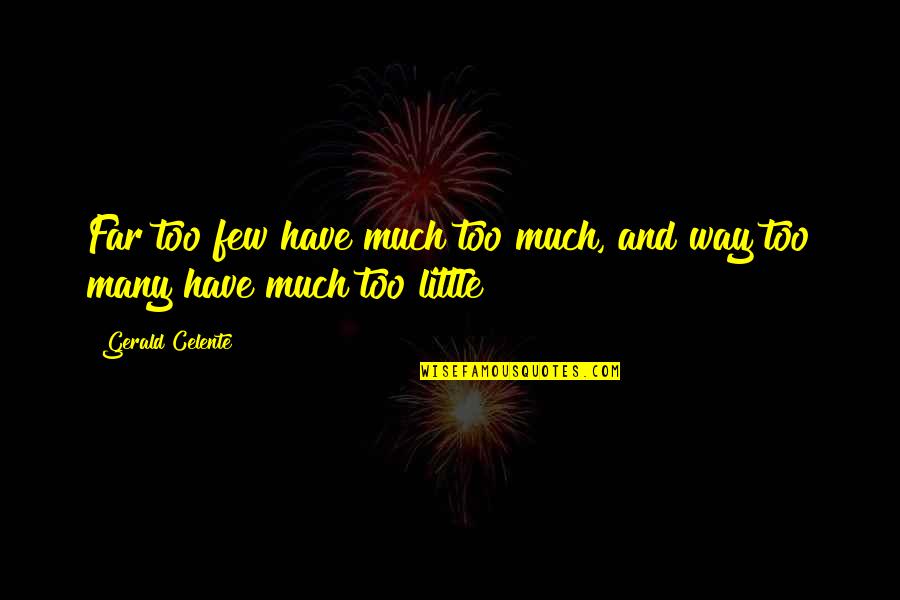 Far too few have much too much, and way too many have much too little! —
Gerald Celente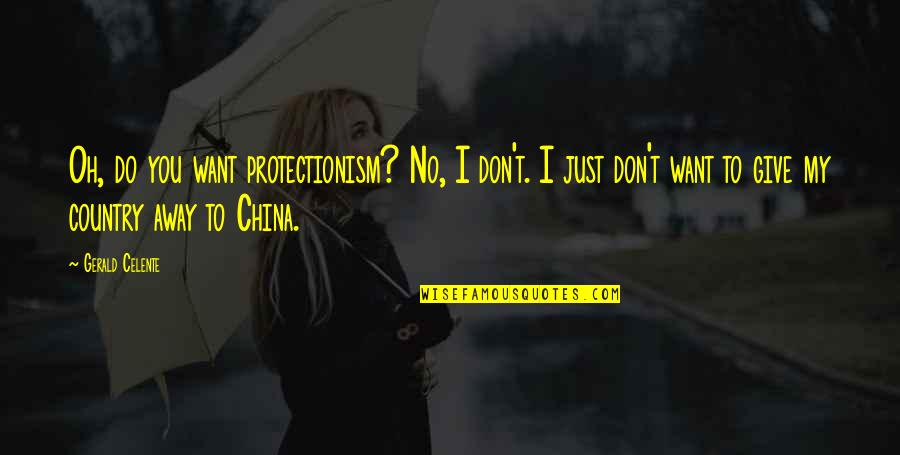 Oh, do you want protectionism? No, I don't. I just don't want to give my country away to China. —
Gerald Celente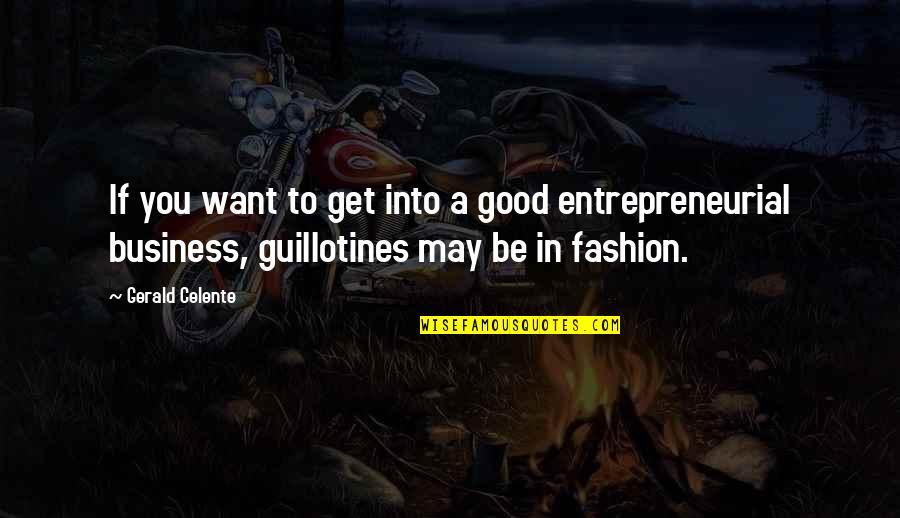 If you want to get into a good entrepreneurial business, guillotines may be in fashion. —
Gerald Celente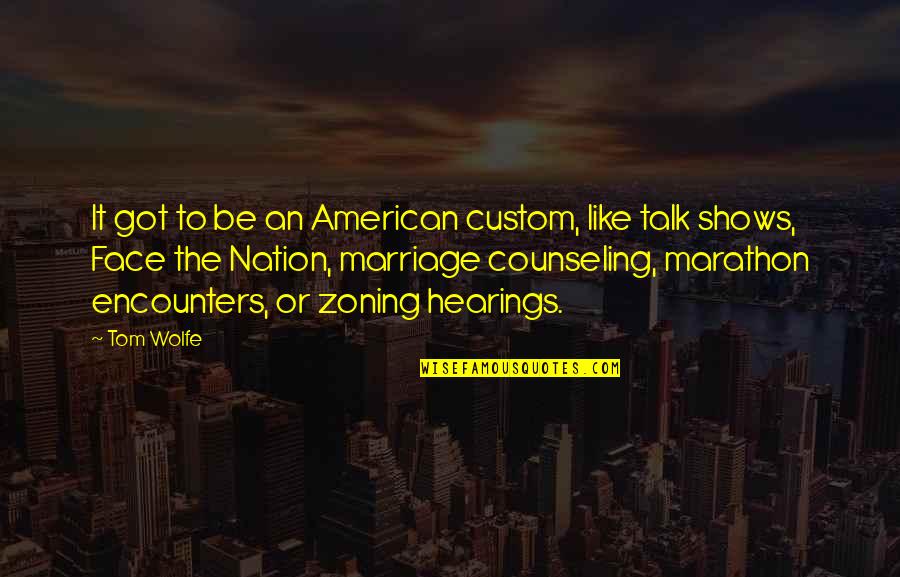 It got to be an American custom, like talk shows, Face the Nation, marriage counseling, marathon encounters, or zoning hearings. —
Tom Wolfe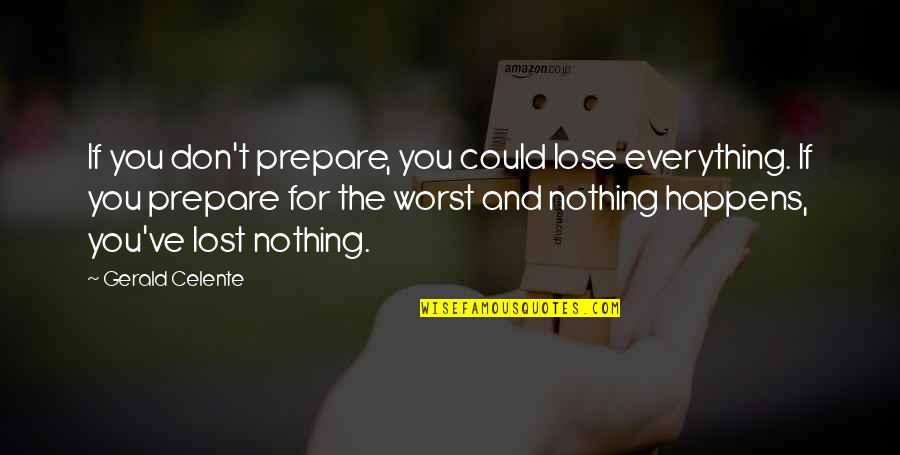 If you don't prepare, you could lose everything. If you prepare for the worst and nothing happens, you've lost nothing. —
Gerald Celente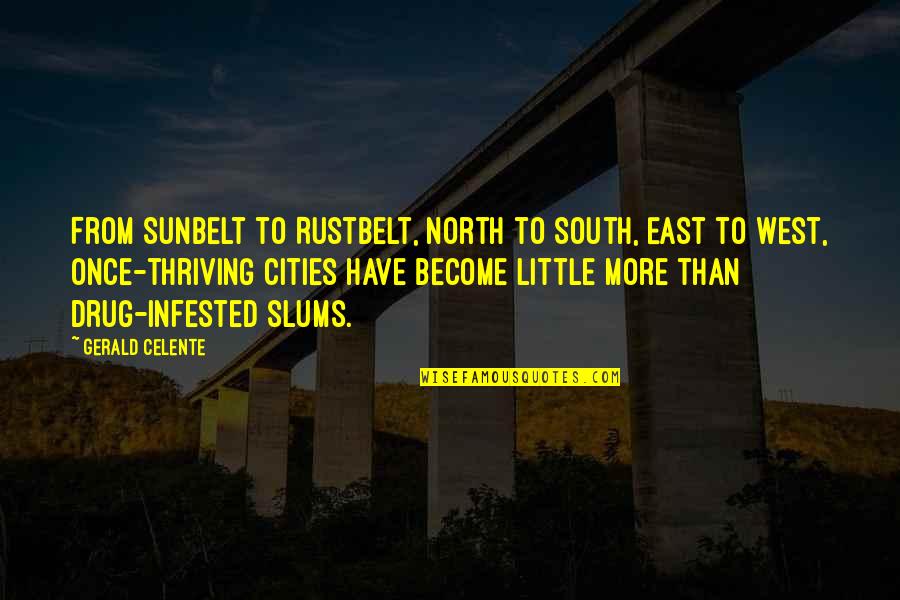 From Sunbelt to Rustbelt, North to South, East to West, once-thriving cities have become little more than drug-infested slums. —
Gerald Celente