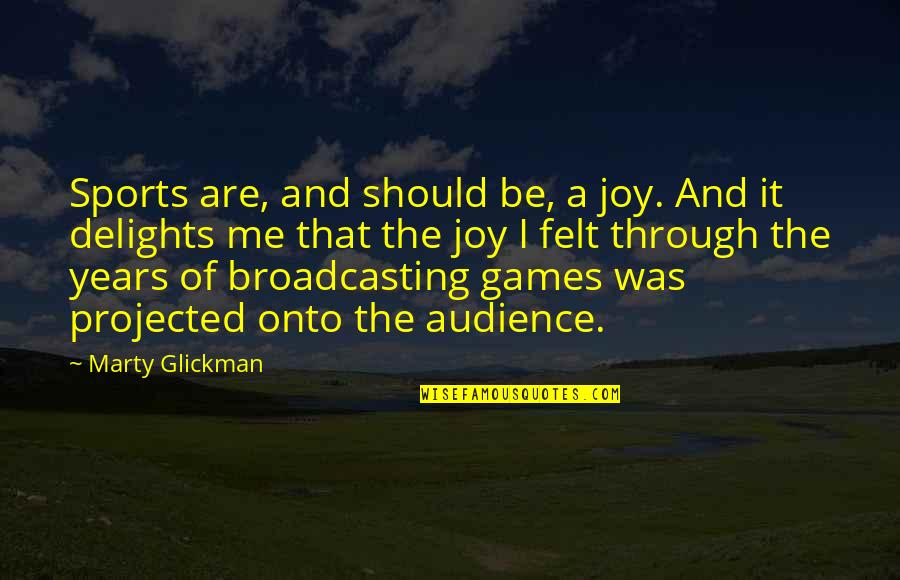 Sports are, and should be, a joy. And it delights me that the joy I felt through the years of broadcasting games was projected onto the audience.
—
Marty Glickman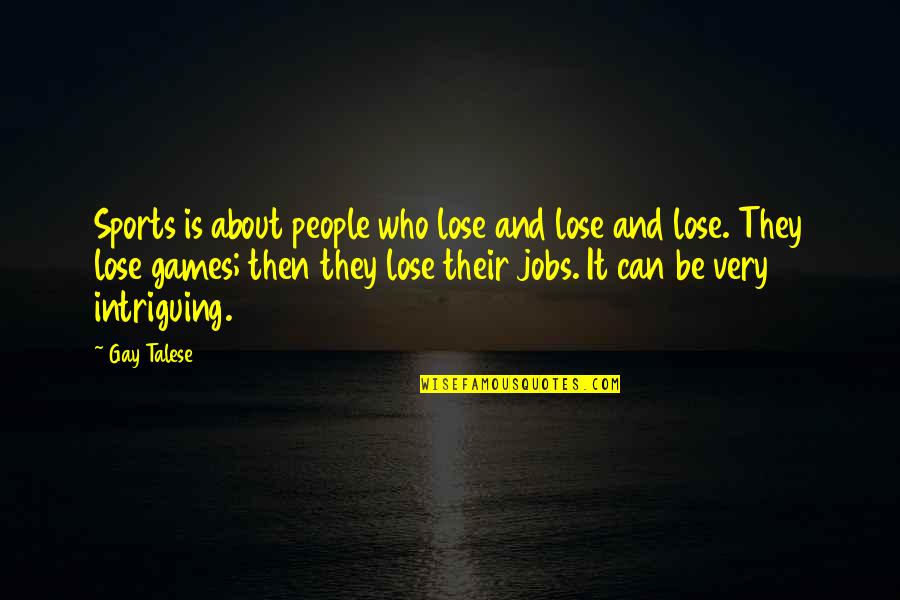 Sports is about people who lose and lose and lose. They lose games; then they lose their jobs. It can be very intriguing.
—
Gay Talese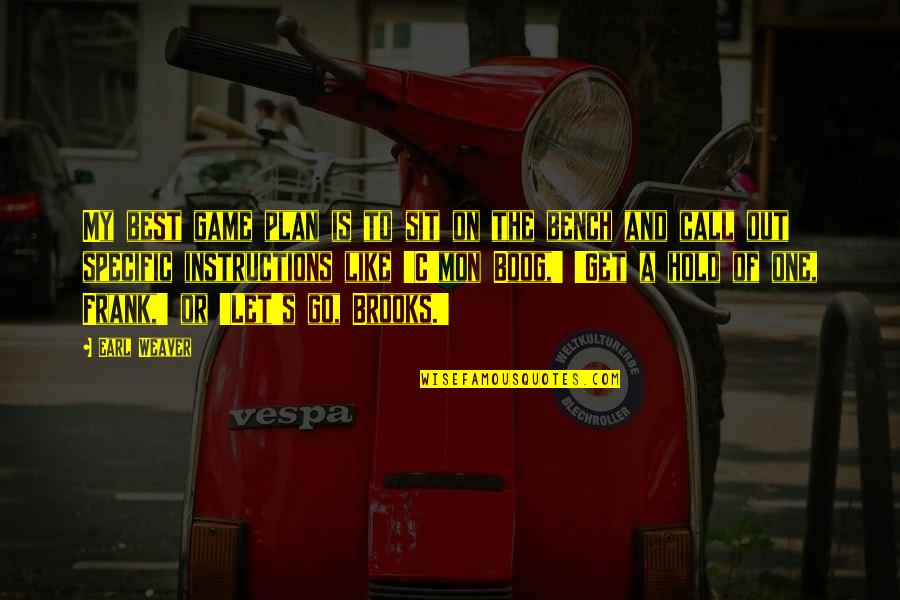 My best game plan is to sit on the bench and call out specific instructions like 'C'mon Boog,' 'Get a hold of one, Frank,' or 'Let's go, Brooks.'
—
Earl Weaver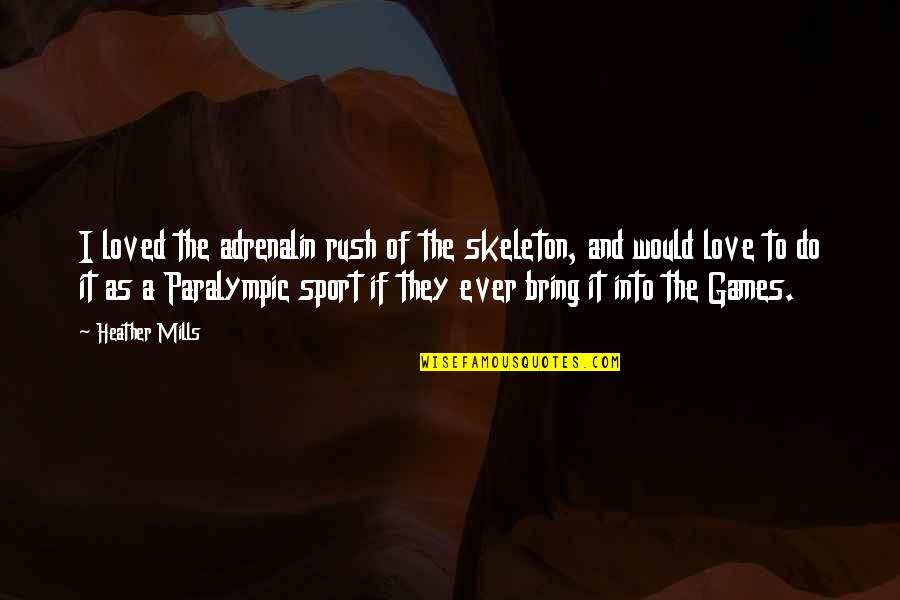 I loved the adrenalin rush of the skeleton, and would love to do it as a Paralympic sport if they ever bring it into the Games.
—
Heather Mills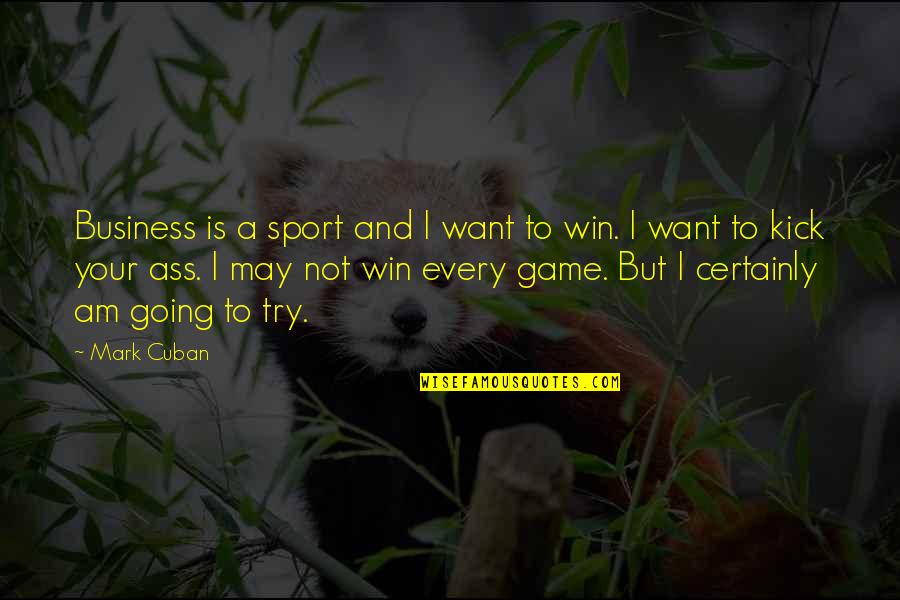 Business is a sport and I want to win. I want to kick your ass. I may not win every game. But I certainly am going to try.
—
Mark Cuban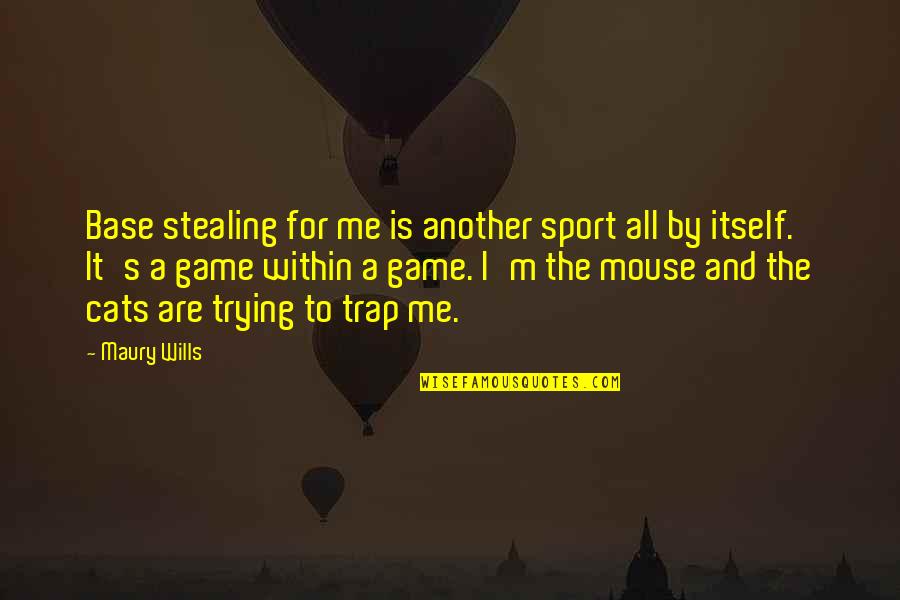 Base stealing for me is another sport all by itself. It's a game within a game. I'm the mouse and the cats are trying to trap me.
—
Maury Wills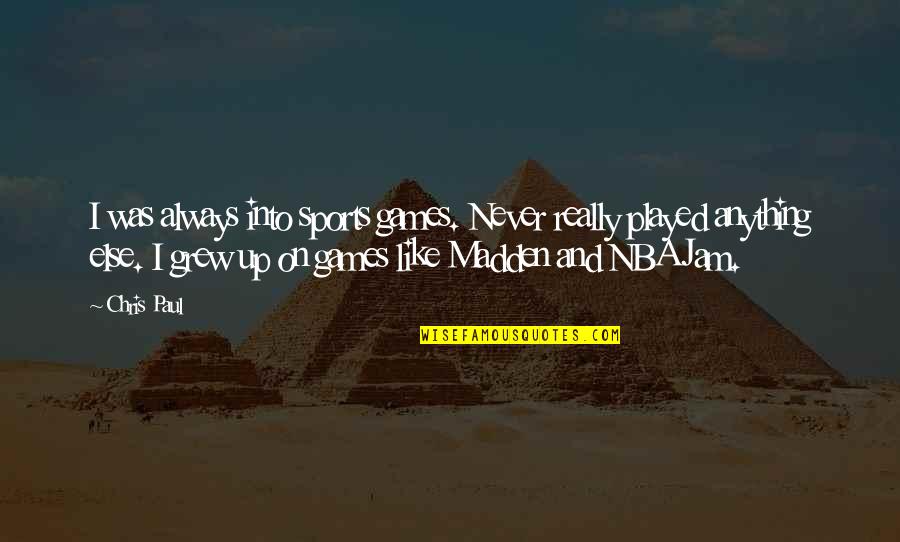 I was always into sports games. Never really played anything else. I grew up on games like Madden and NBA Jam.
—
Chris Paul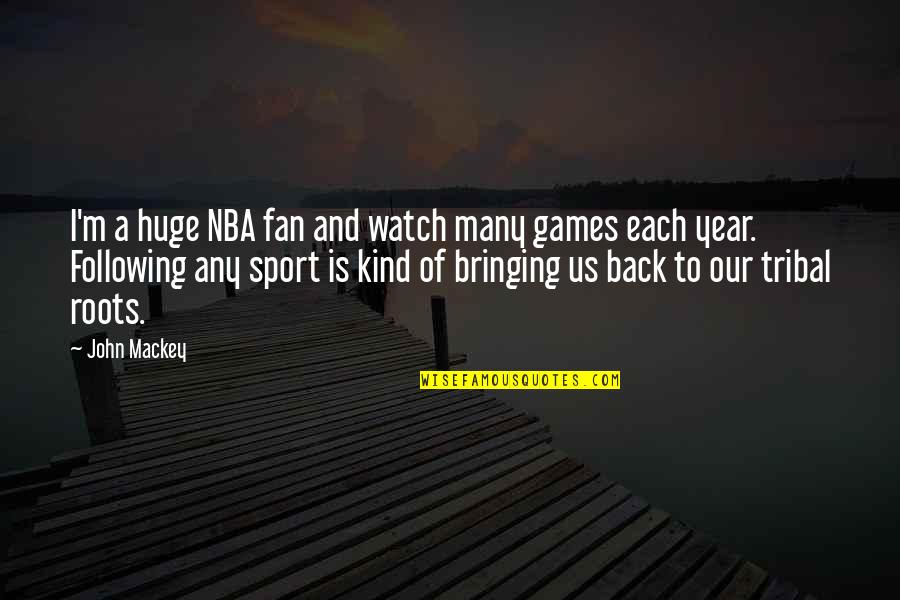 I'm a huge NBA fan and watch many games each year. Following any sport is kind of bringing us back to our tribal roots.
—
John Mackey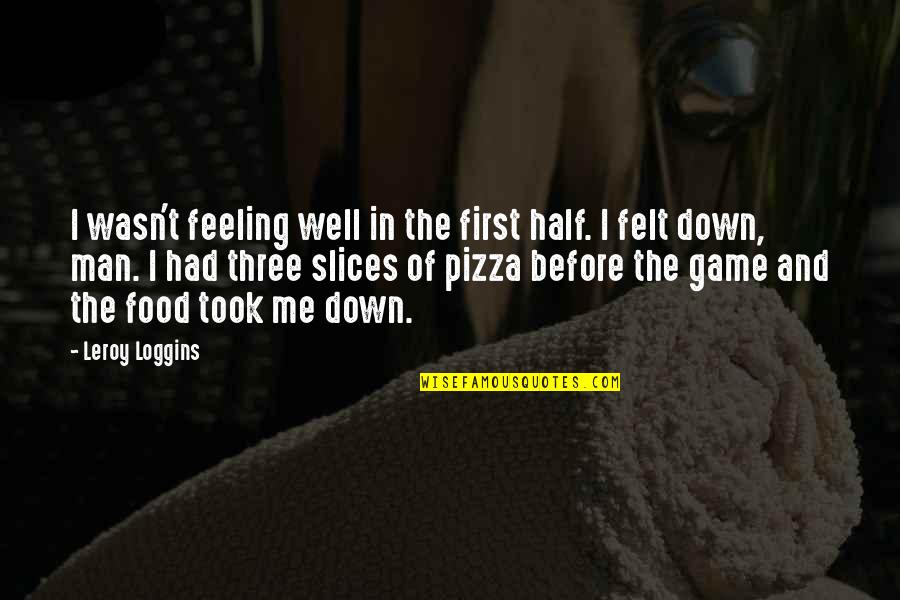 I wasn't feeling well in the first half. I felt down, man. I had three slices of pizza before the game and the food took me down.
—
Leroy Loggins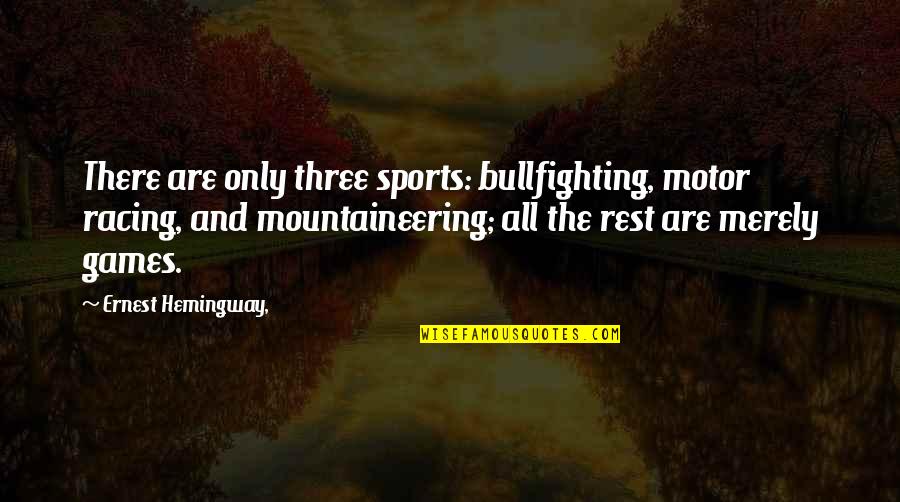 There are only three sports: bullfighting, motor racing, and mountaineering; all the rest are merely games.
—
Ernest Hemingway,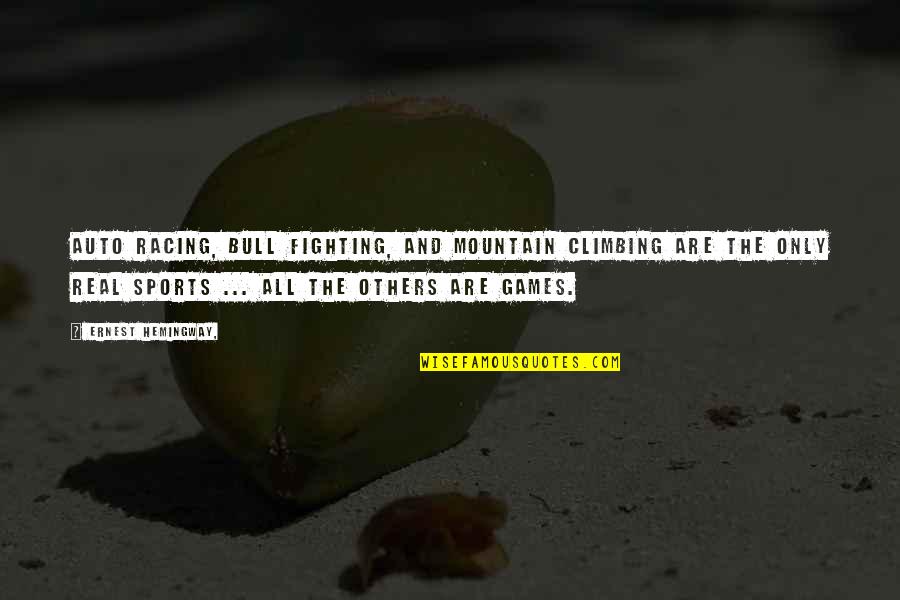 Auto racing, bull fighting, and mountain climbing are the only real sports ... all the others are games.
—
Ernest Hemingway,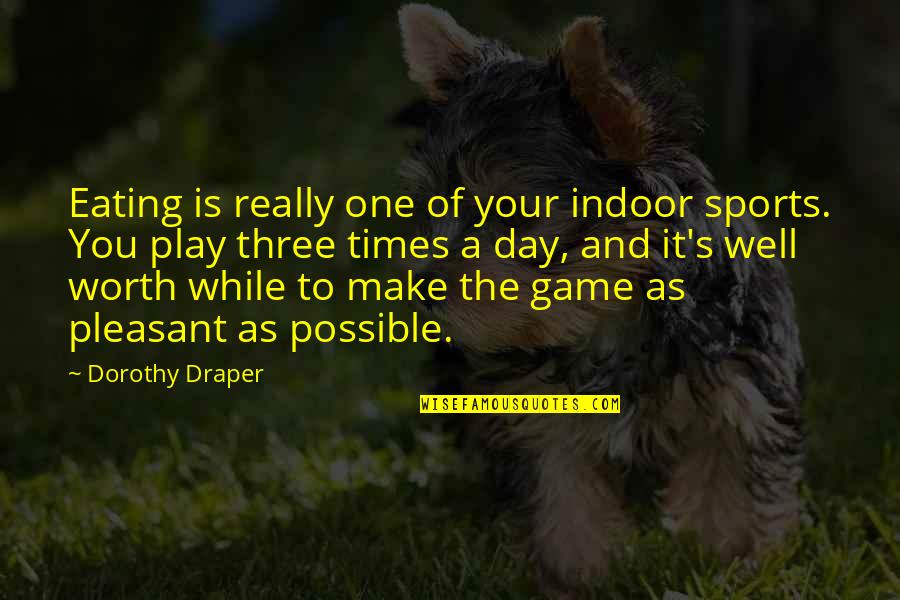 Eating is really one of your indoor sports. You play three times a day, and it's well worth while to make the game as pleasant as possible.
—
Dorothy Draper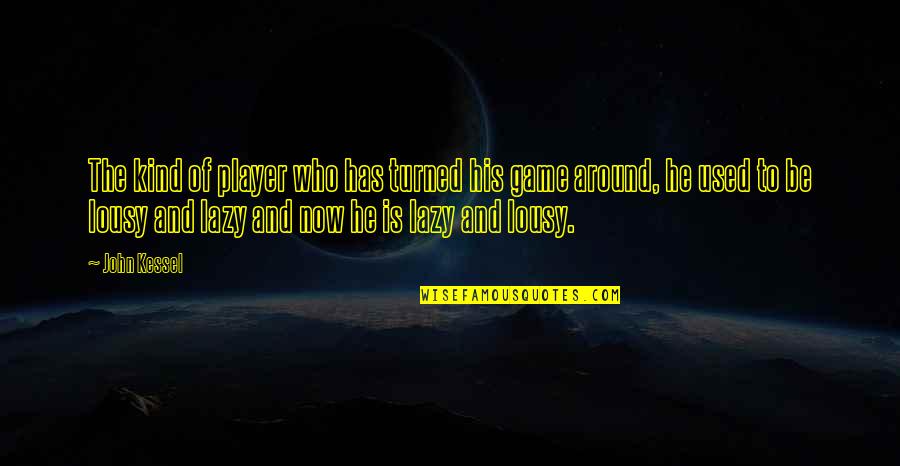 The kind of player who has turned his game around, he used to be lousy and lazy and now he is lazy and lousy.
—
John Kessel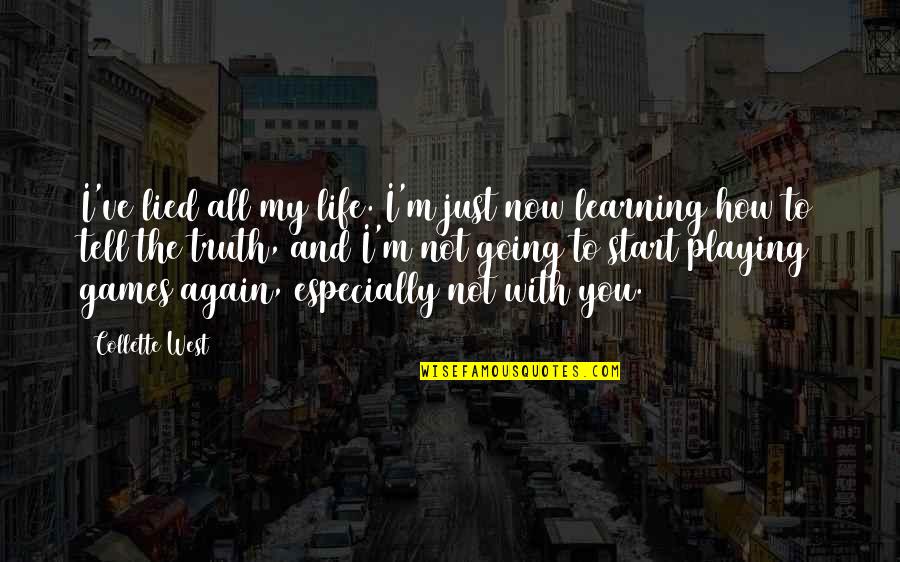 I've lied all my life. I'm just now learning how to tell the truth, and I'm not going to start playing games again, especially not with you. —
Collette West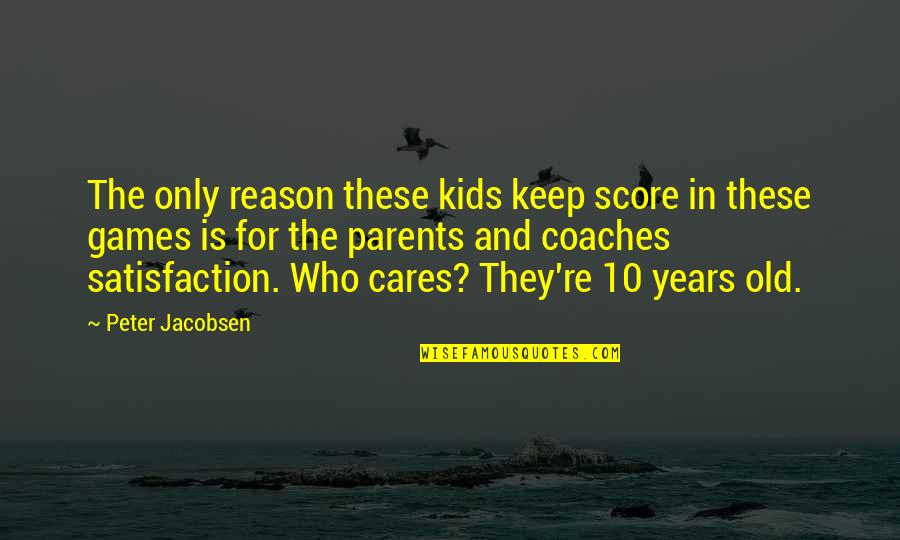 The only reason these kids keep score in these games is for the parents and coaches satisfaction. Who cares? They're 10 years old. —
Peter Jacobsen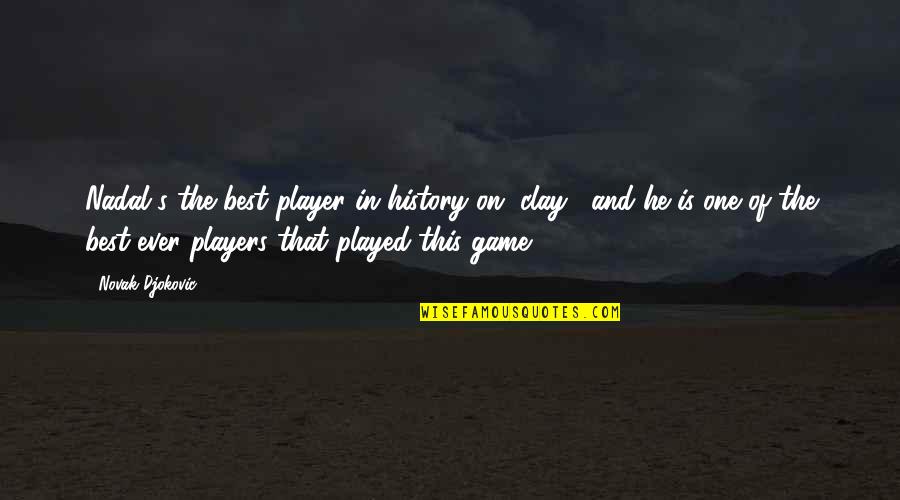 Nadal's the best player in history on [clay], and he is one of the best-ever players that played this game. —
Novak Djokovic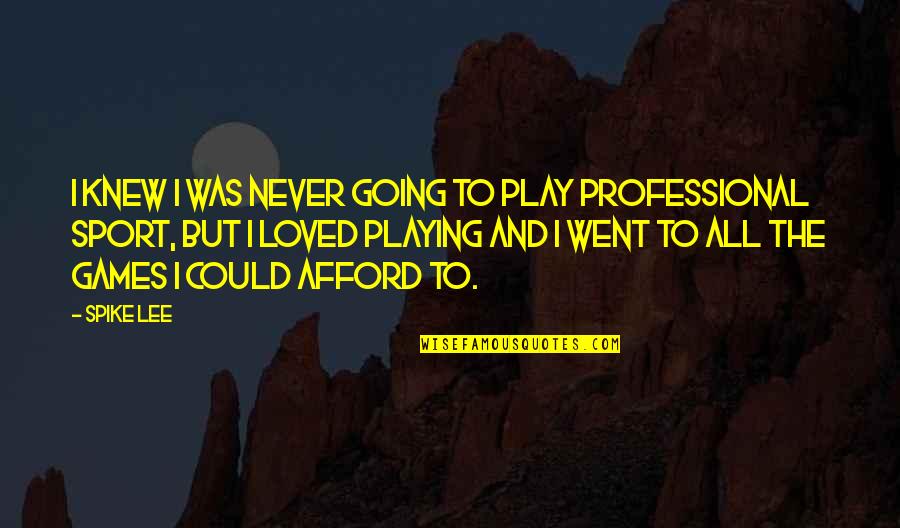 I knew I was never going to play professional sport, but I loved playing and I went to all the games I could afford to. —
Spike Lee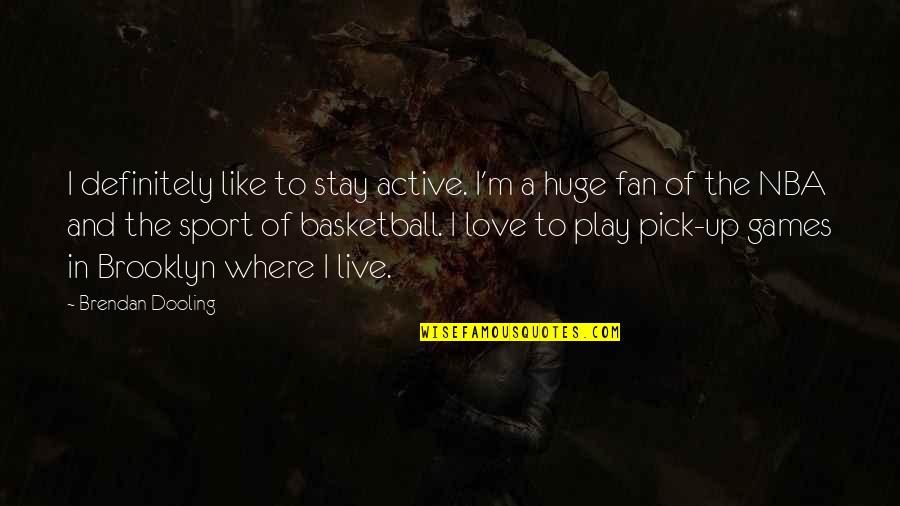 I definitely like to stay active. I'm a huge fan of the NBA and the sport of basketball. I love to play pick-up games in Brooklyn where I live. —
Brendan Dooling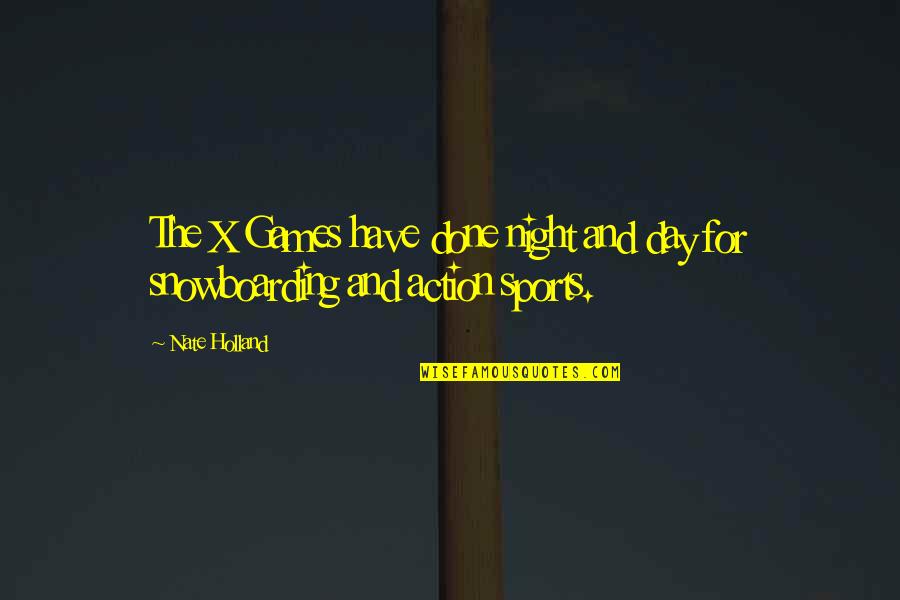 The X Games have done night and day for snowboarding and action sports. —
Nate Holland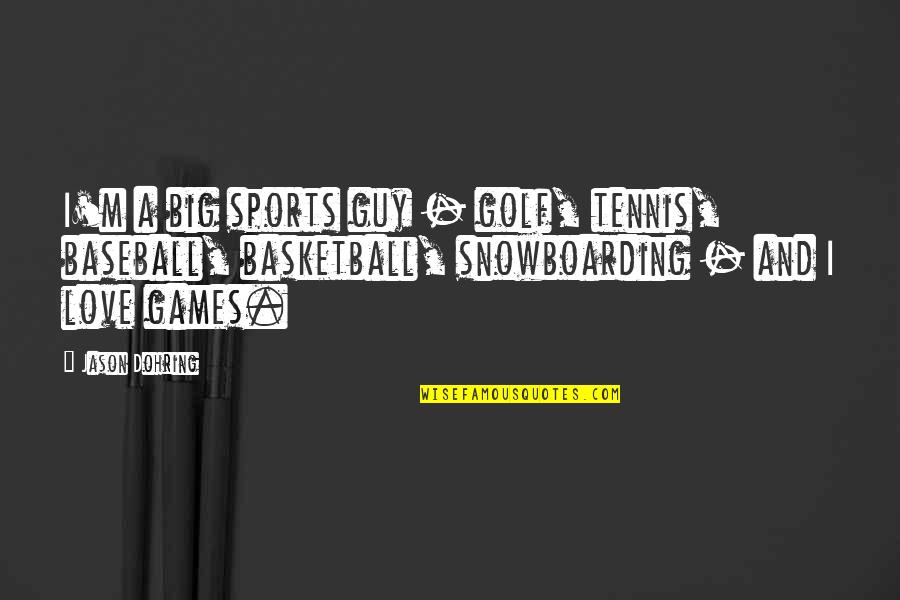 I'm a big sports guy - golf, tennis, baseball, basketball, snowboarding - and I love games. —
Jason Dohring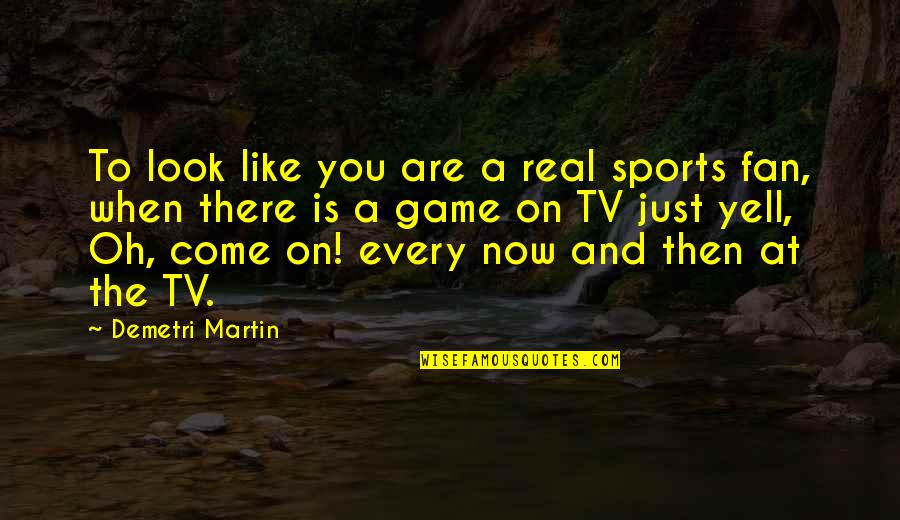 To look like you are a real sports fan, when there is a game on TV just yell, Oh, come on! every now and then at the TV. —
Demetri Martin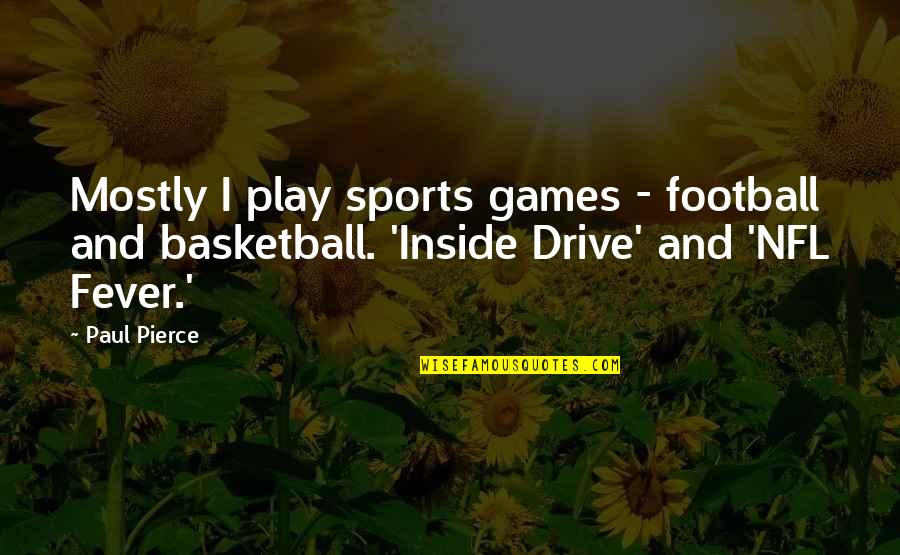 Mostly I play sports games - football and basketball. 'Inside Drive' and 'NFL Fever.' —
Paul Pierce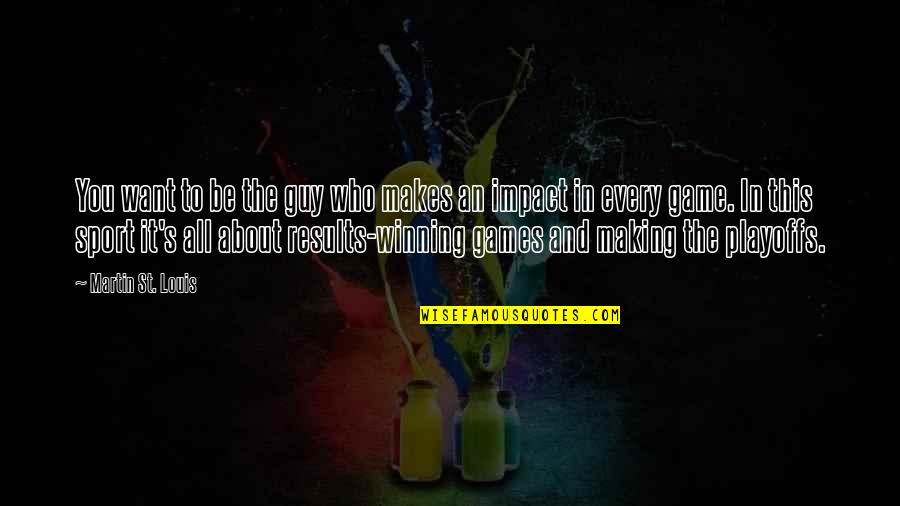 You want to be the guy who makes an impact in every game. In this sport it's all about results-winning games and making the playoffs. —
Martin St. Louis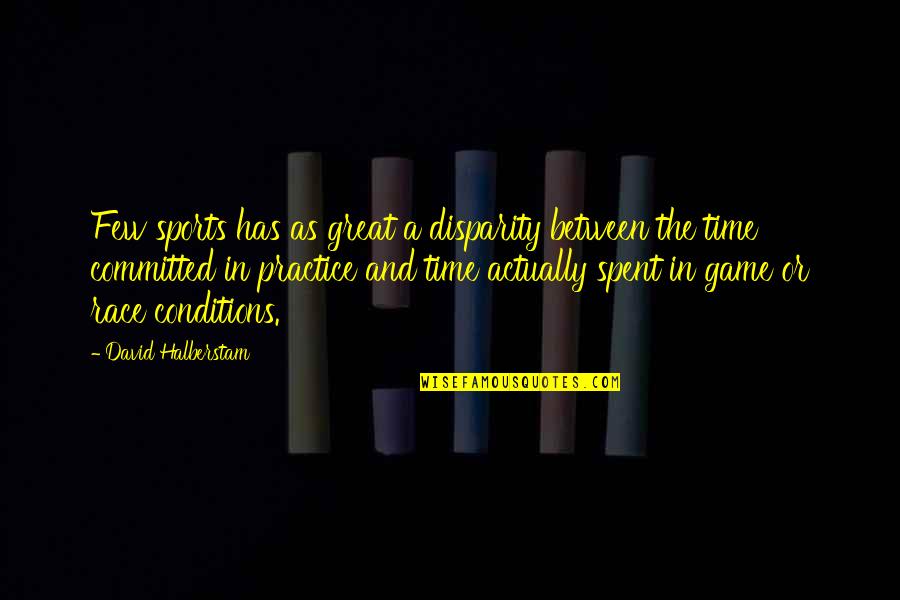 Few sports has as great a disparity between the time committed in practice and time actually spent in game or race conditions. —
David Halberstam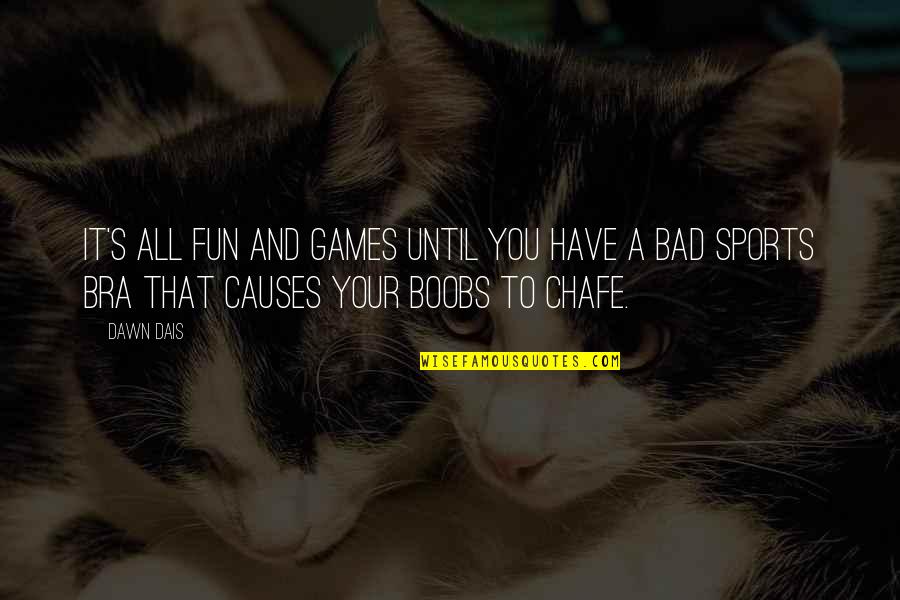 It's all fun and games until you have a bad sports bra that causes your boobs to chafe. —
Dawn Dais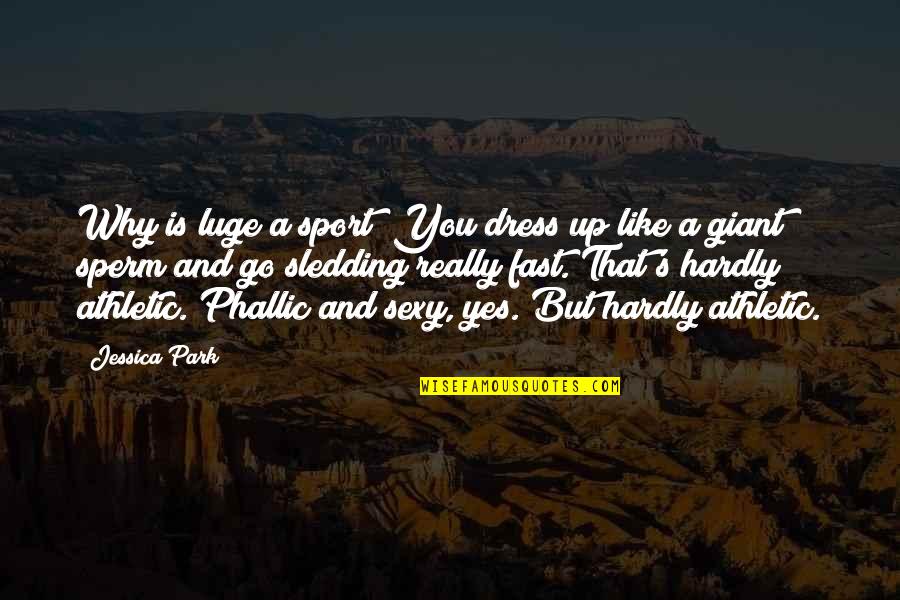 Why is luge a sport? You dress up like a giant sperm and go sledding really fast. That's hardly athletic. Phallic and sexy, yes. But hardly athletic. —
Jessica Park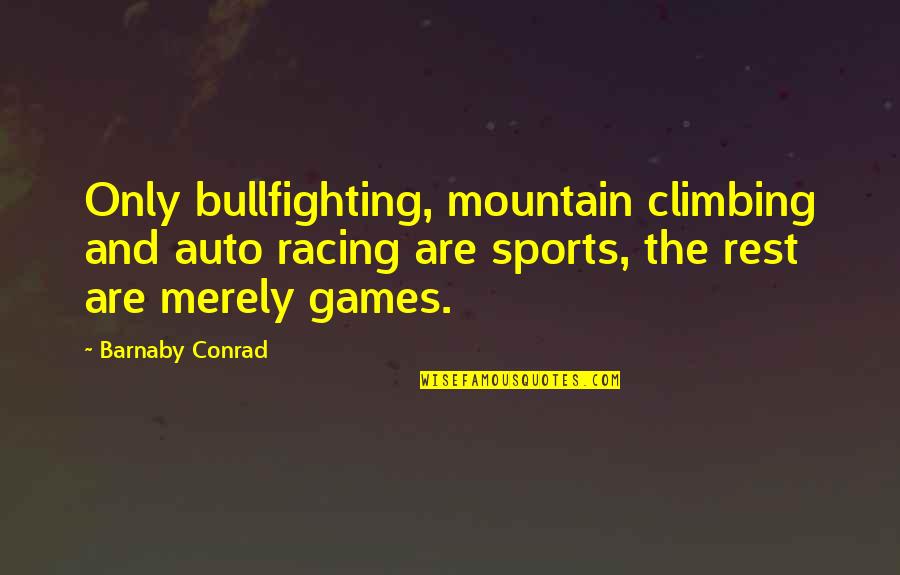 Only bullfighting, mountain climbing and auto racing are sports, the rest are merely games. —
Barnaby Conrad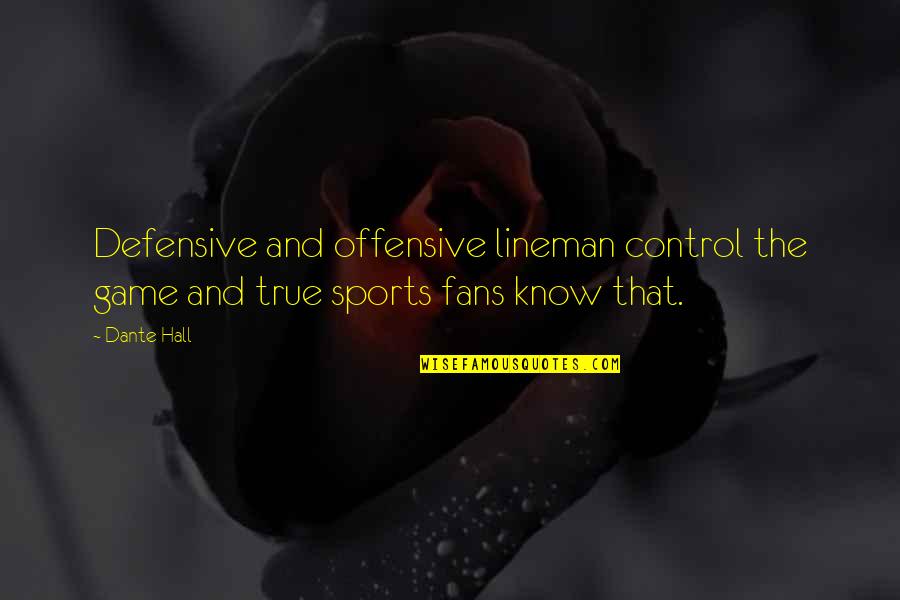 Defensive and offensive lineman control the game and true sports fans know that. —
Dante Hall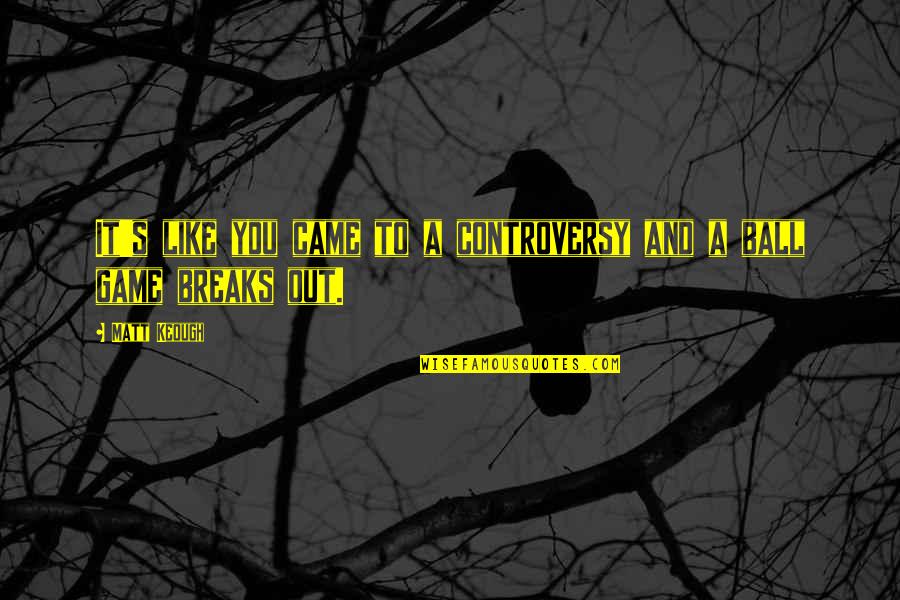 It's like you came to a controversy and a ball game breaks out. —
Matt Keough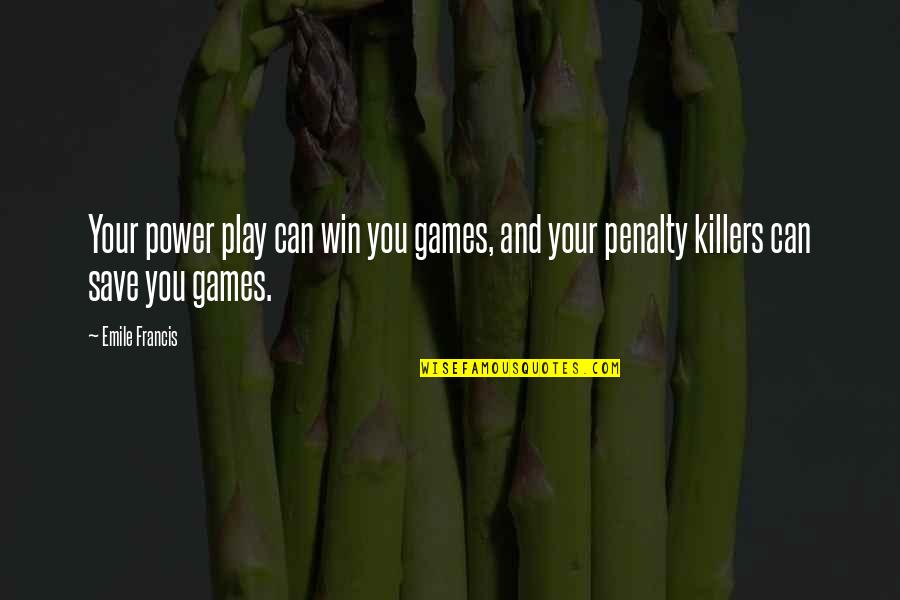 Your power play can win you games, and your penalty killers can save you games. —
Emile Francis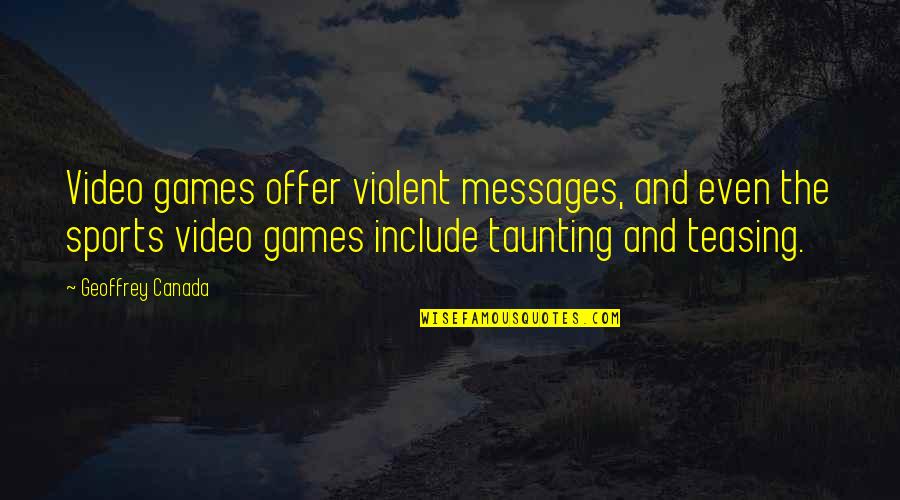 Video games offer violent messages, and even the sports video games include taunting and teasing. —
Geoffrey Canada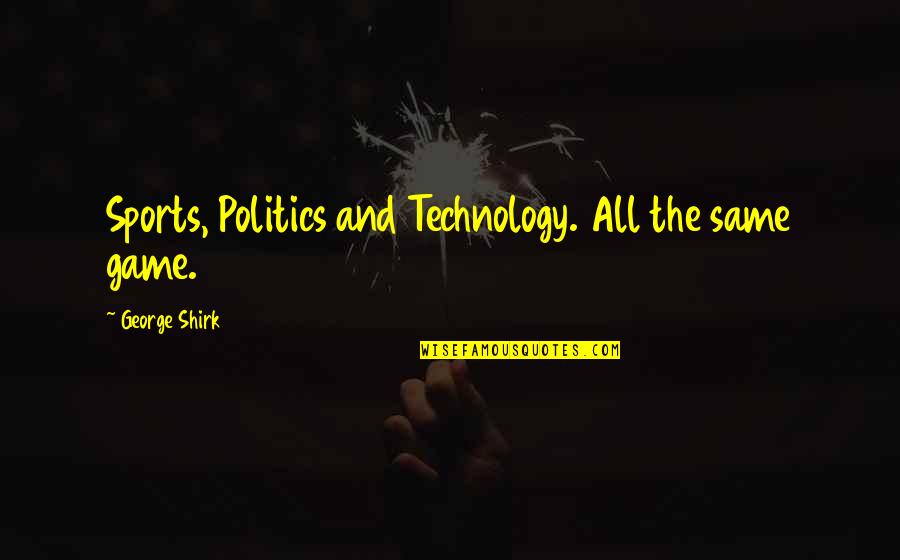 Sports, Politics and Technology. All the same game. —
George Shirk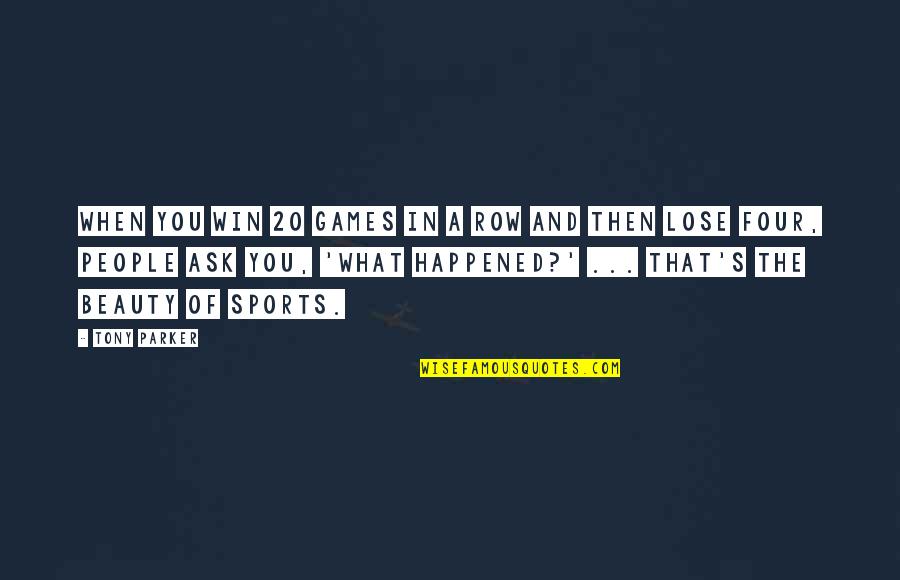 When you win 20 games in a row and then lose four, people ask you, 'What happened?' ... That's the beauty of sports. —
Tony Parker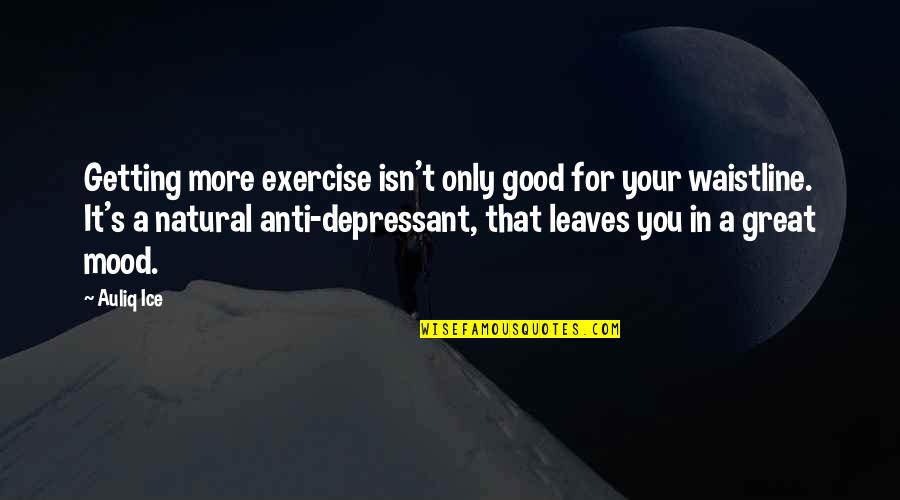 Getting more exercise isn't only good for your waistline. It's a natural anti-depressant, that leaves you in a great mood. —
Auliq Ice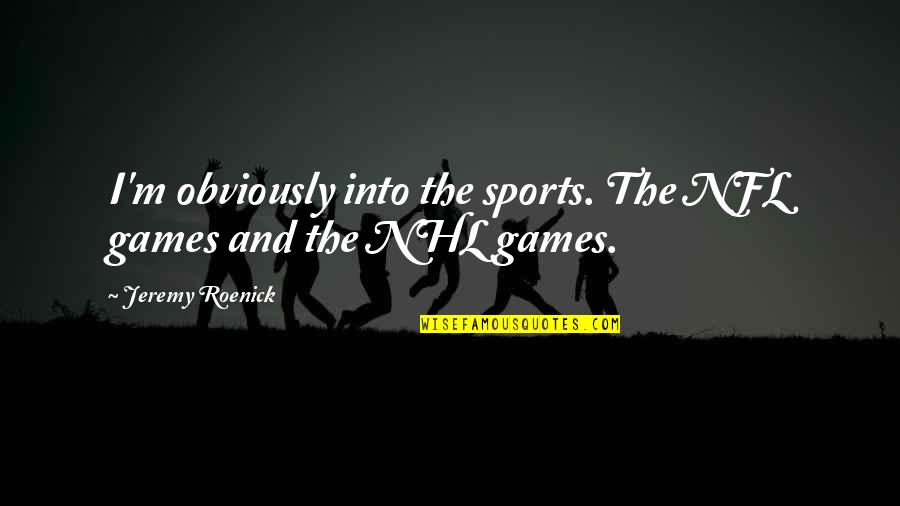 I'm obviously into the sports. The NFL games and the NHL games. —
Jeremy Roenick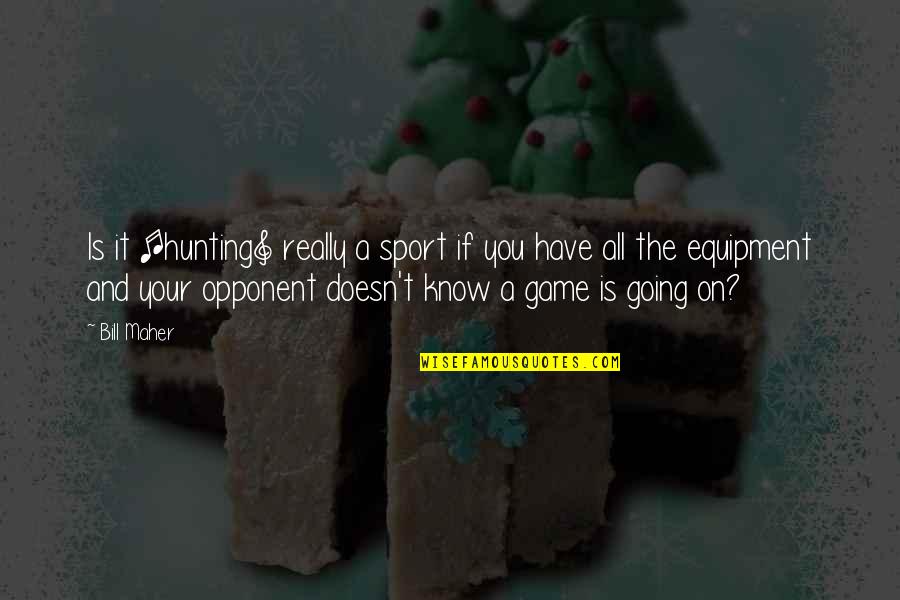 Is it [hunting] really a sport if you have all the equipment and your opponent doesn't know a game is going on? —
Bill Maher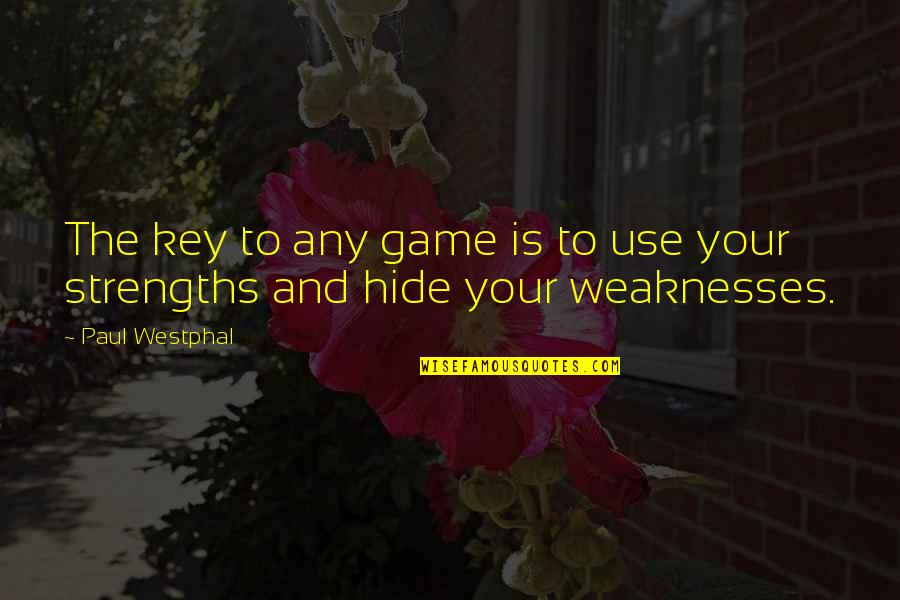 The key to any game is to use your strengths and hide your weaknesses. —
Paul Westphal