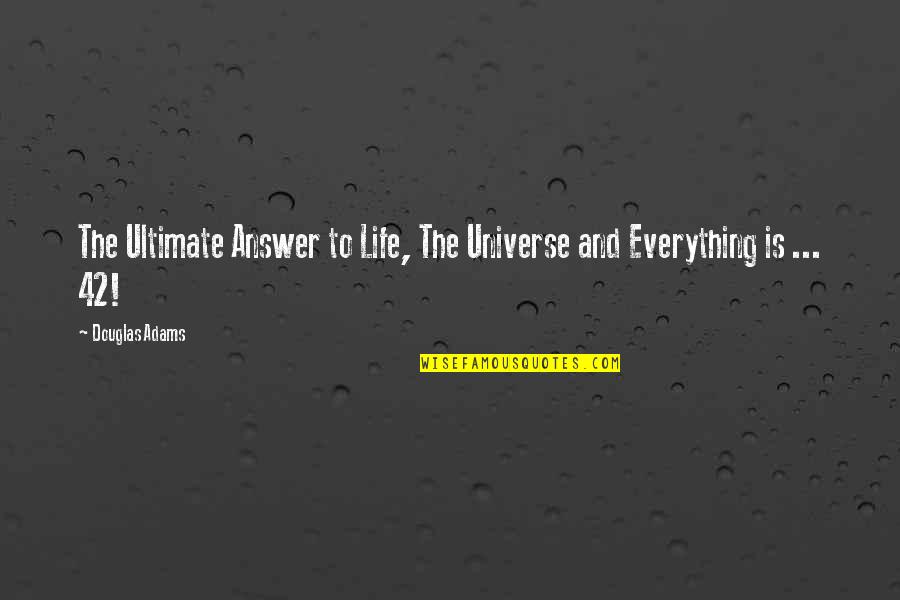 The Ultimate Answer to Life, The Universe and Everything is ... 42!
—
Douglas Adams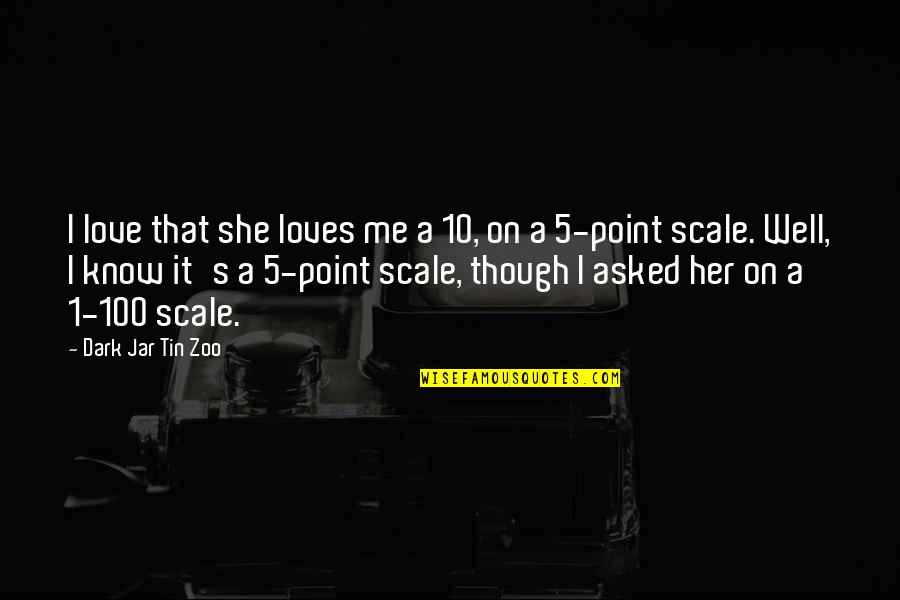 I love that she loves me a 10, on a 5-point scale. Well, I know it's a 5-point scale, though I asked her on a 1-100 scale.
—
Dark Jar Tin Zoo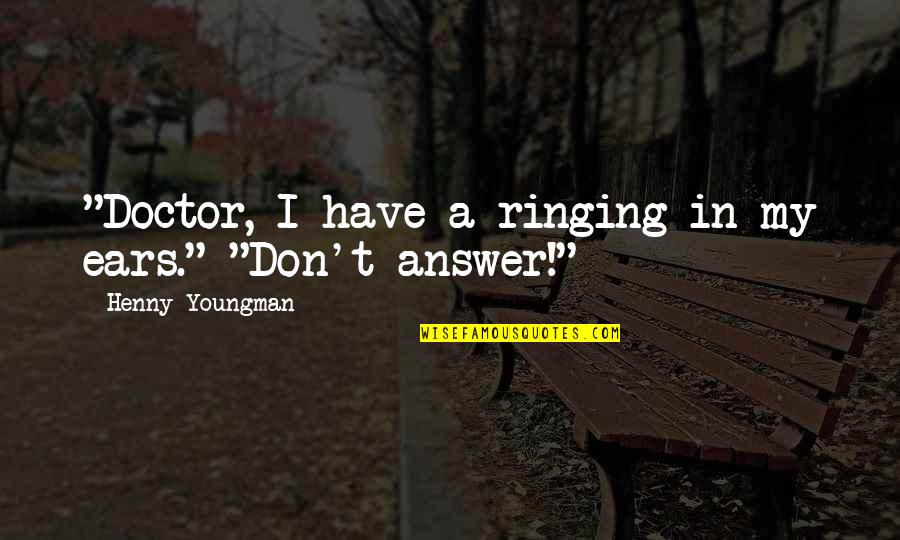 "Doctor, I have a ringing in my ears." "Don't answer!"
—
Henny Youngman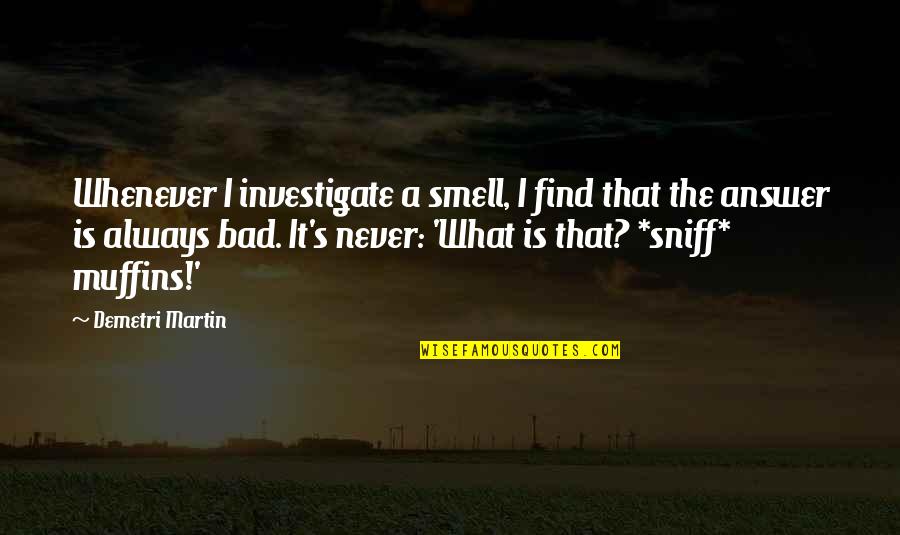 Whenever I investigate a smell, I find that the answer is always bad. It's never: 'What is that? *sniff* muffins!'
—
Demetri Martin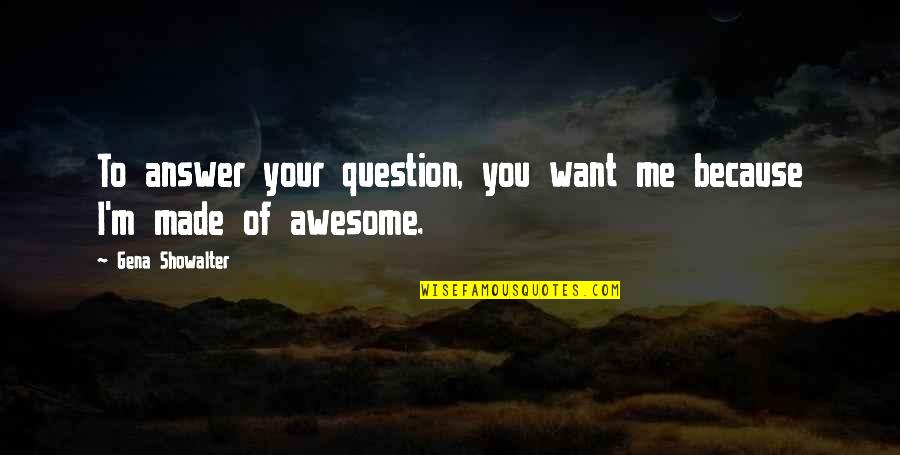 To answer your question, you want me because I'm made of awesome.
—
Gena Showalter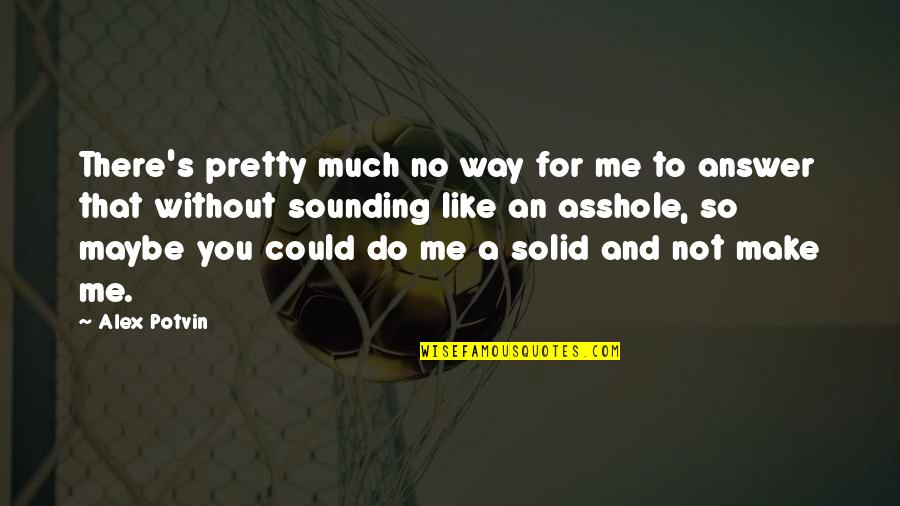 There's pretty much no way for me to answer that without sounding like an asshole, so maybe you could do me a solid and not make me.
—
Alex Potvin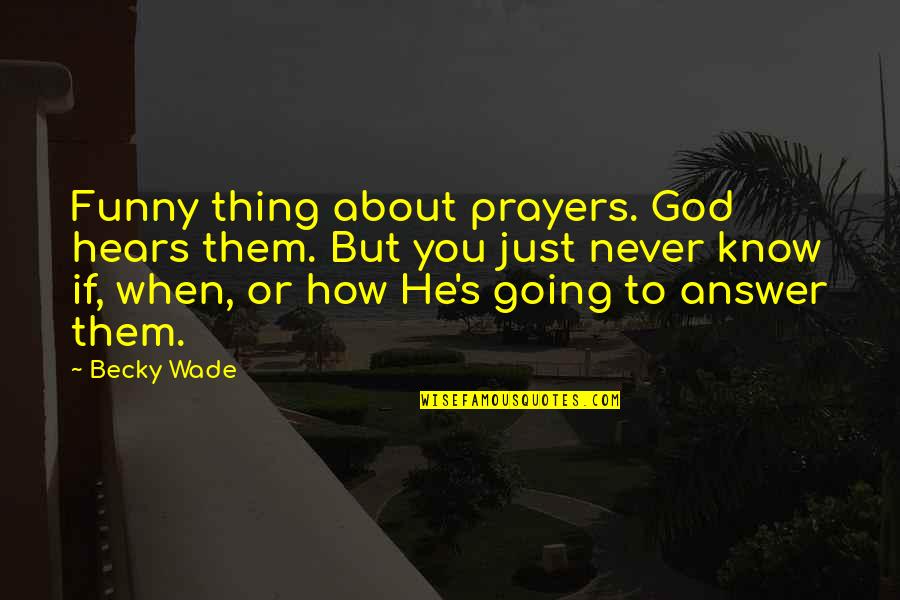 Funny thing about prayers. God hears them. But you just never know if, when, or how He's going to answer them.
—
Becky Wade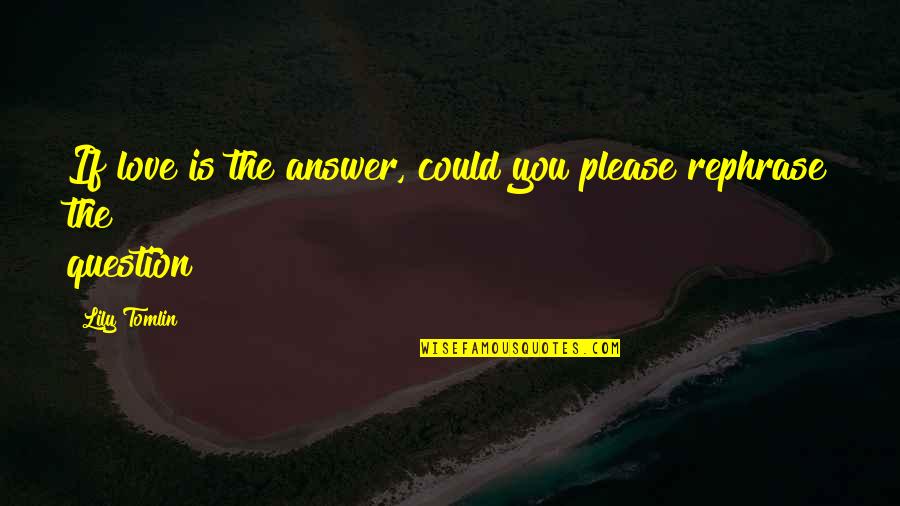 If love is the answer, could you please rephrase the question? —
Lily Tomlin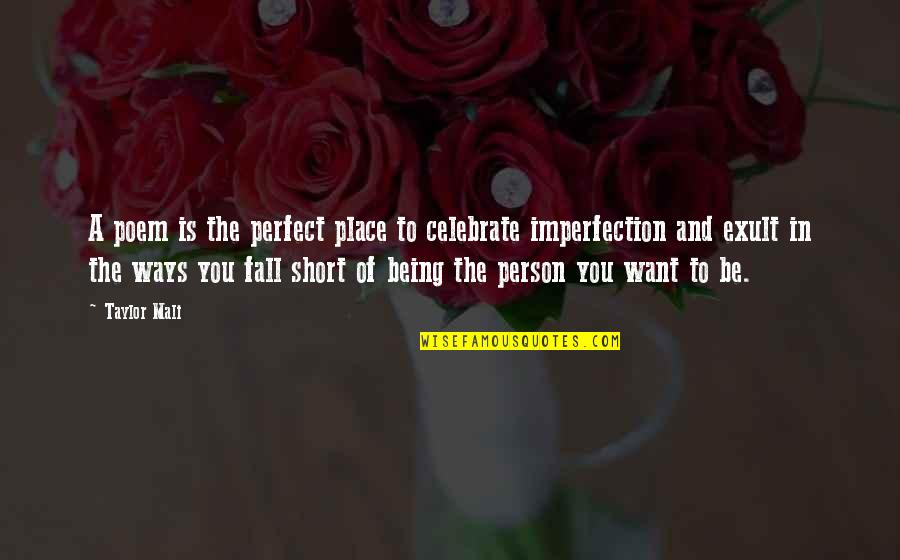 A poem is the perfect place to celebrate imperfection and exult in the ways you fall short of being the person you want to be. —
Taylor Mali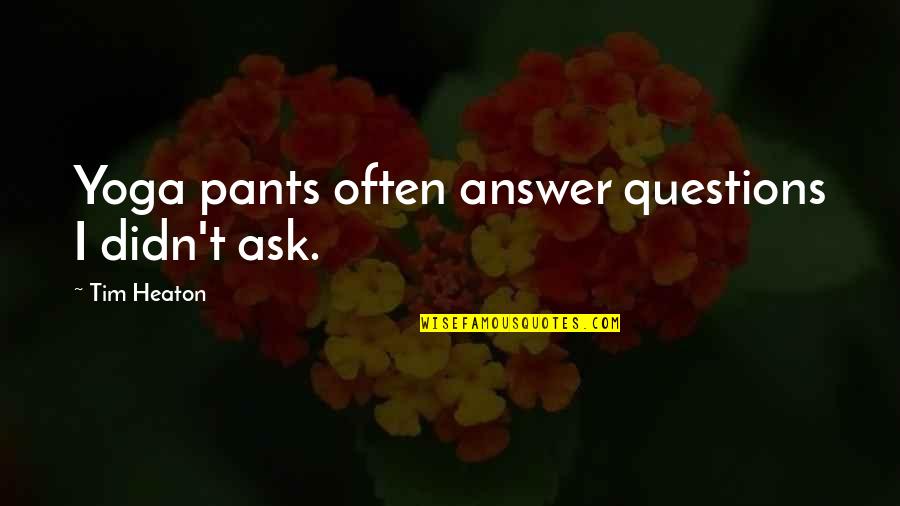 Yoga pants often answer questions I didn't ask. —
Tim Heaton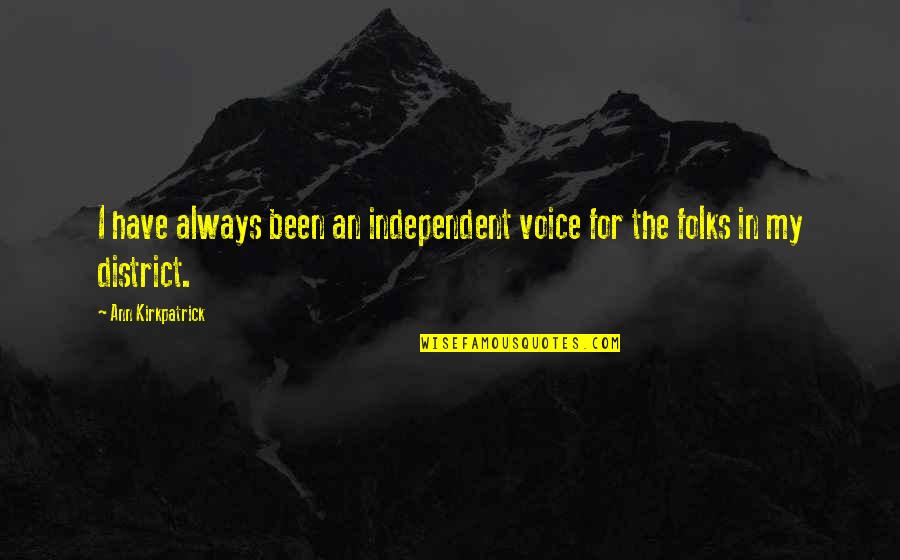 I have always been an independent voice for the folks in my district. —
Ann Kirkpatrick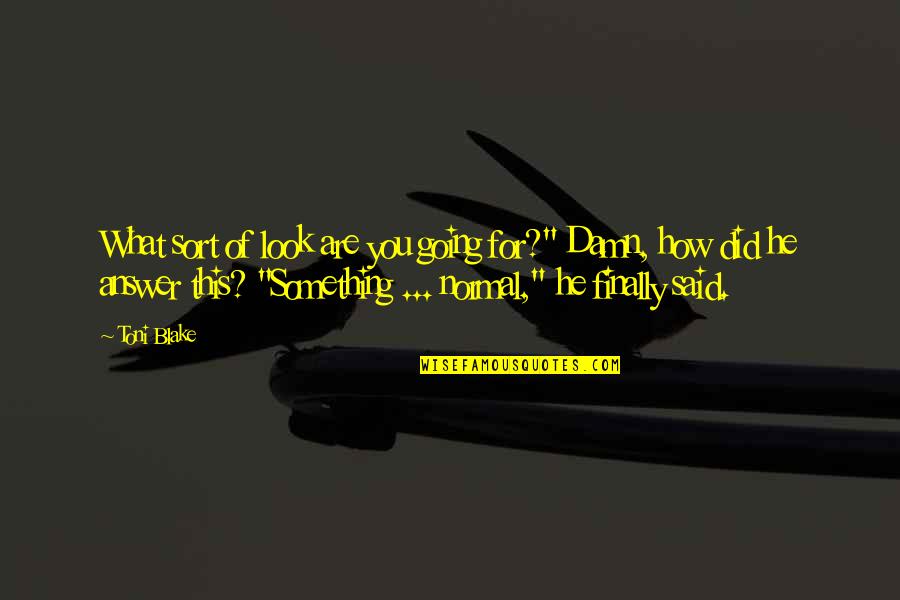 What sort of look are you going for?"
Damn, how did he answer this? "Something ... normal," he finally said. —
Toni Blake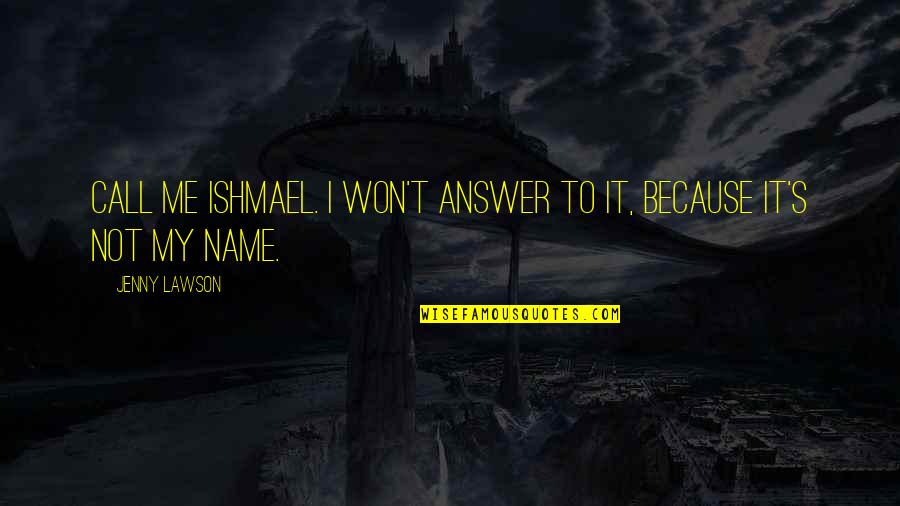 Call me Ishmael. I won't answer to it, because it's not my name. —
Jenny Lawson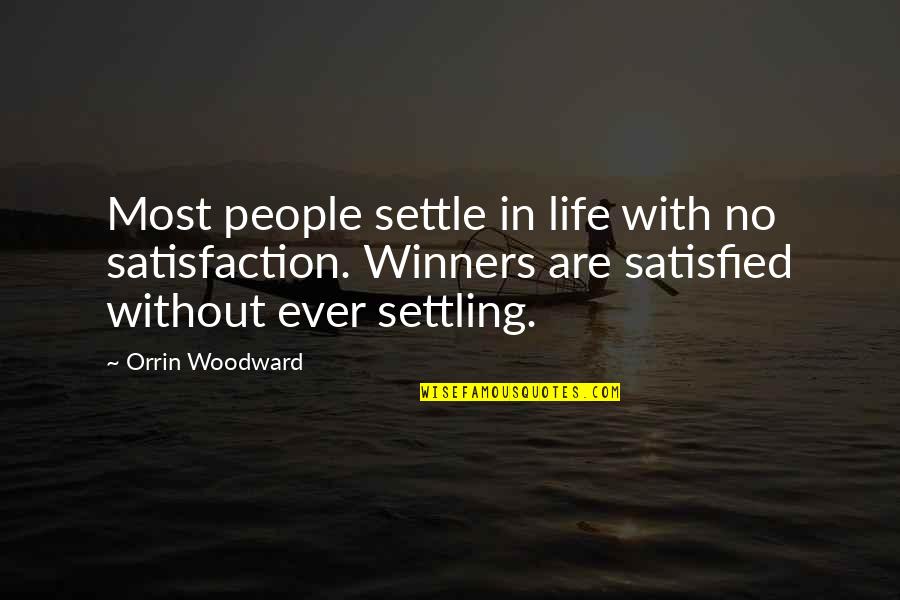 Most people settle in life with no satisfaction. Winners are satisfied without ever settling. —
Orrin Woodward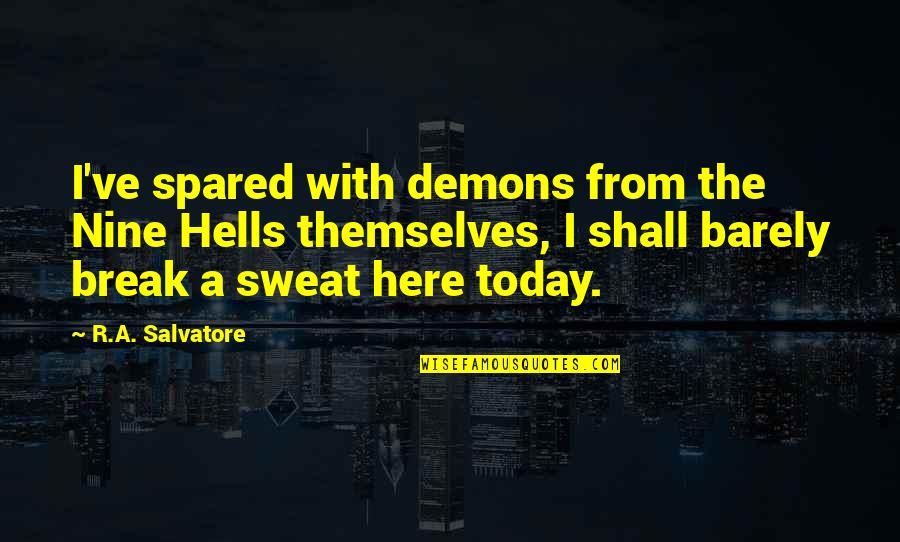 I've spared with demons from the Nine Hells themselves, I shall barely break a sweat here today. —
R.A. Salvatore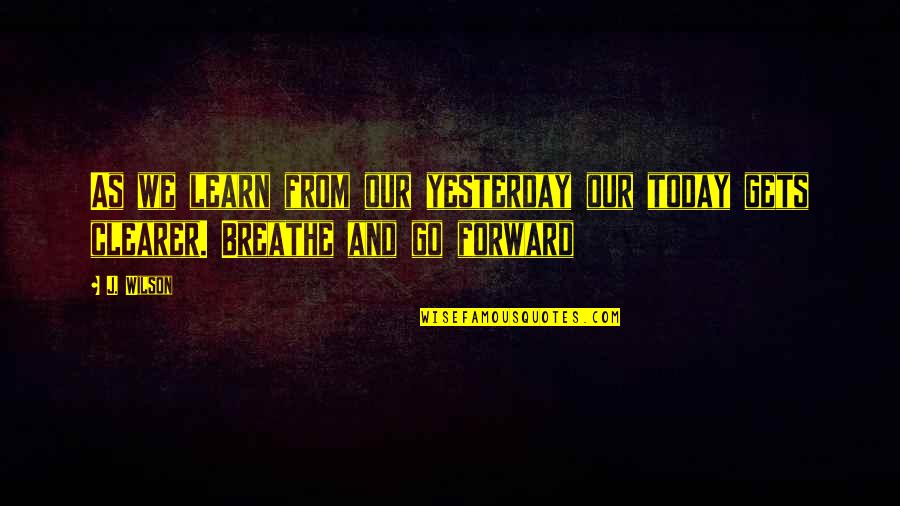 As we learn from our yesterday our today gets clearer. Breathe and go forward —
J. Wilson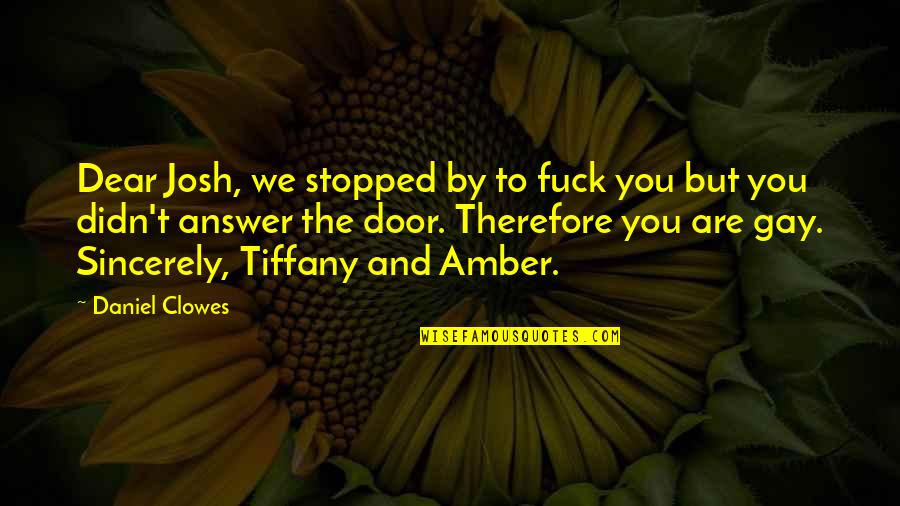 Dear Josh, we stopped by to fuck you but you didn't answer the door. Therefore you are gay.
Sincerely, Tiffany and Amber. —
Daniel Clowes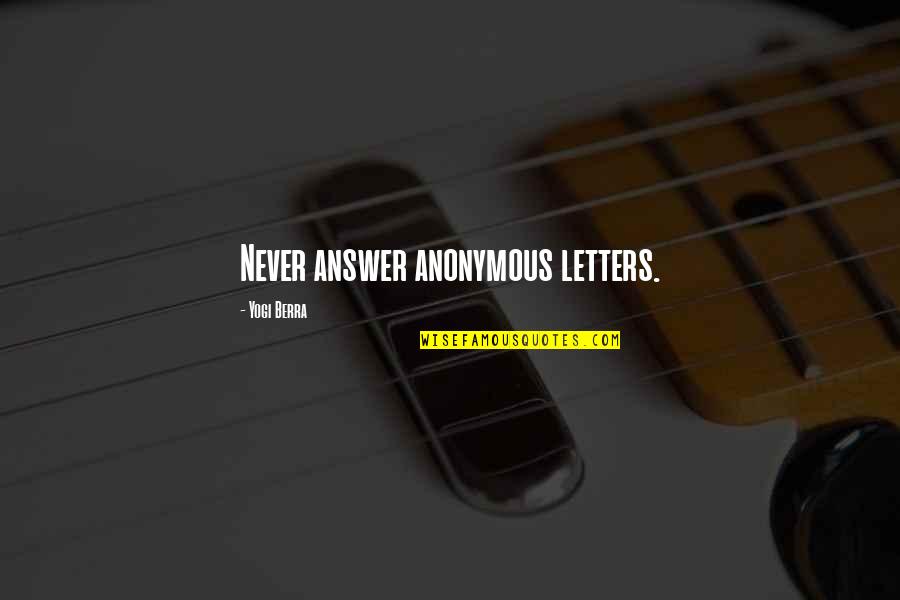 Never answer anonymous letters. —
Yogi Berra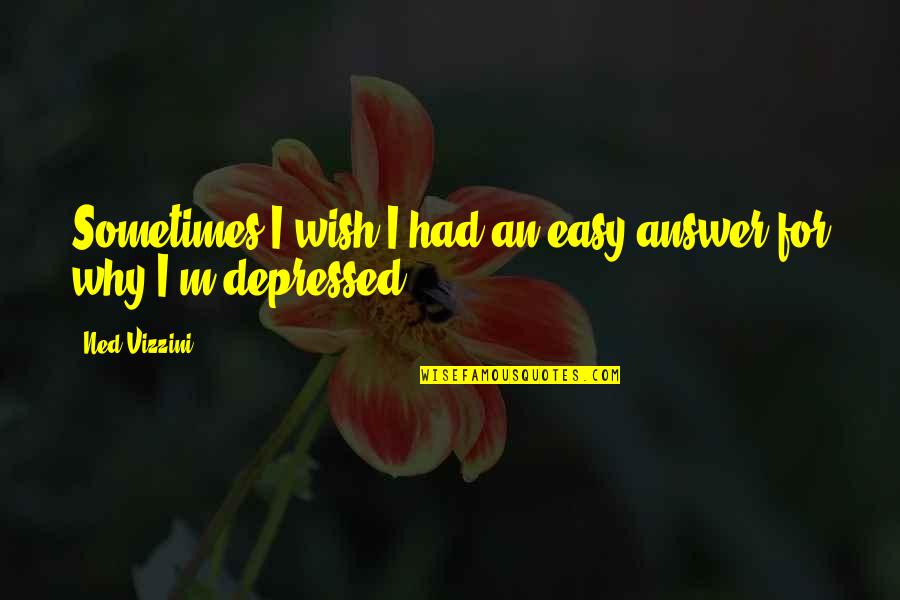 Sometimes I wish I had an easy answer for why I'm depressed. —
Ned Vizzini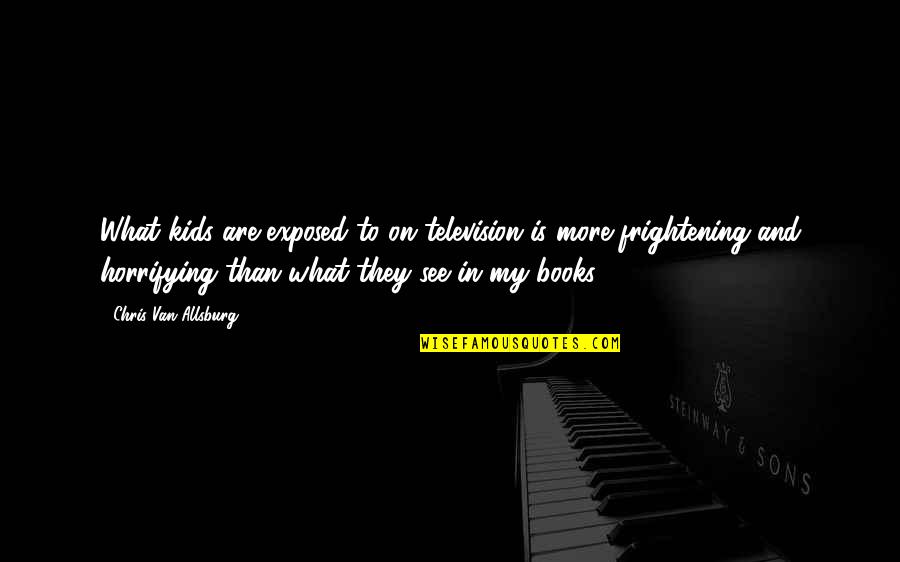 What kids are exposed to on television is more frightening and horrifying than what they see in my books. —
Chris Van Allsburg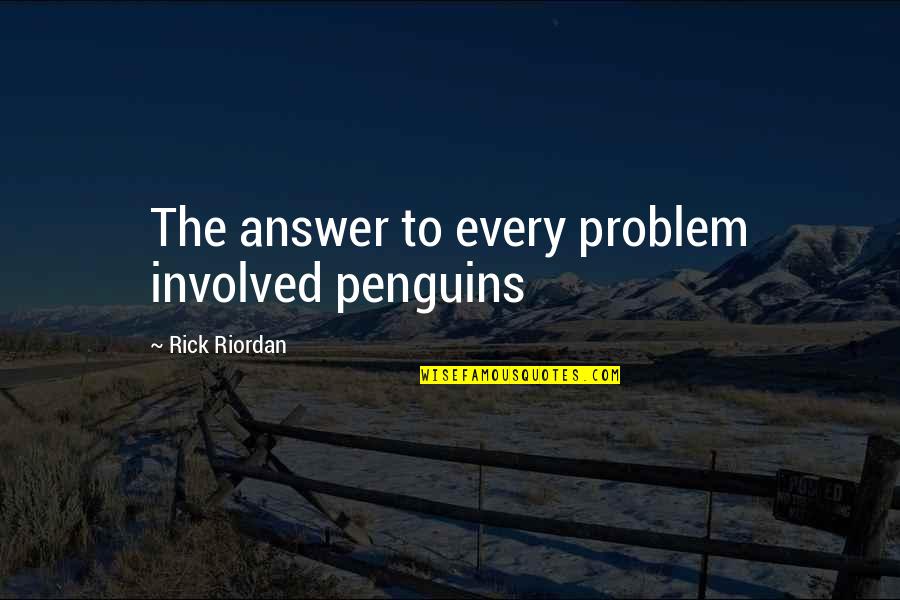 The answer to every problem involved penguins —
Rick Riordan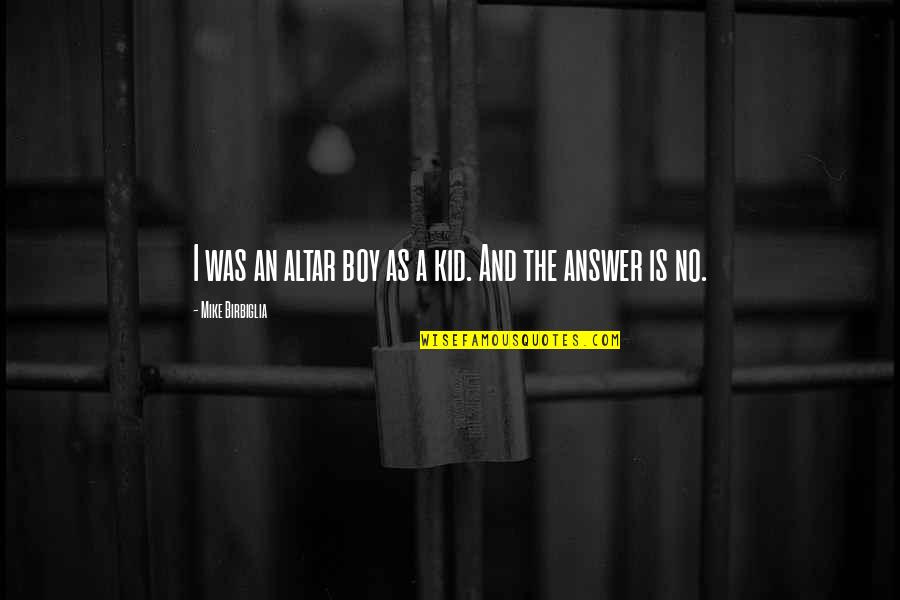 I was an altar boy as a kid. And the answer is no. —
Mike Birbiglia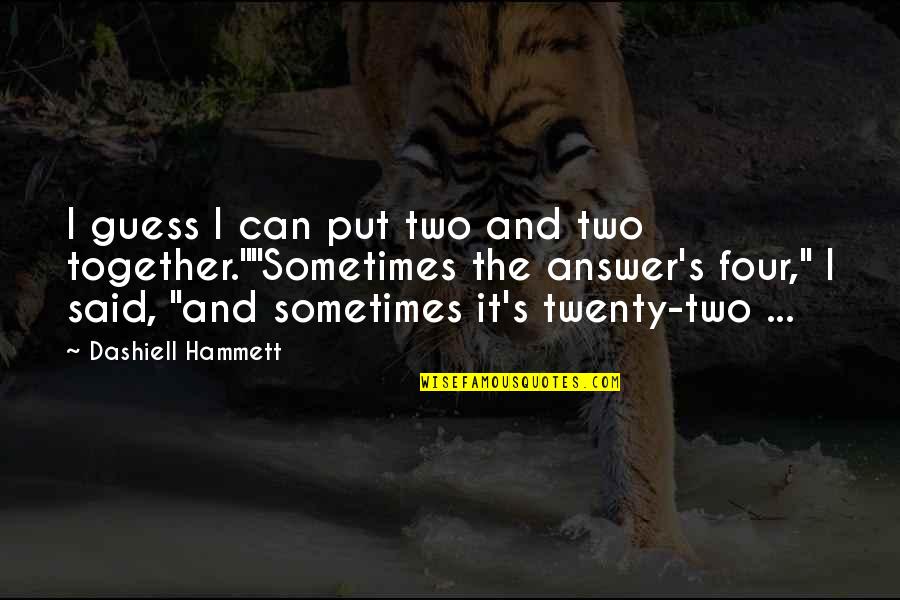 I guess I can put two and two together."
"Sometimes the answer's four," I said, "and sometimes it's twenty-two ... —
Dashiell Hammett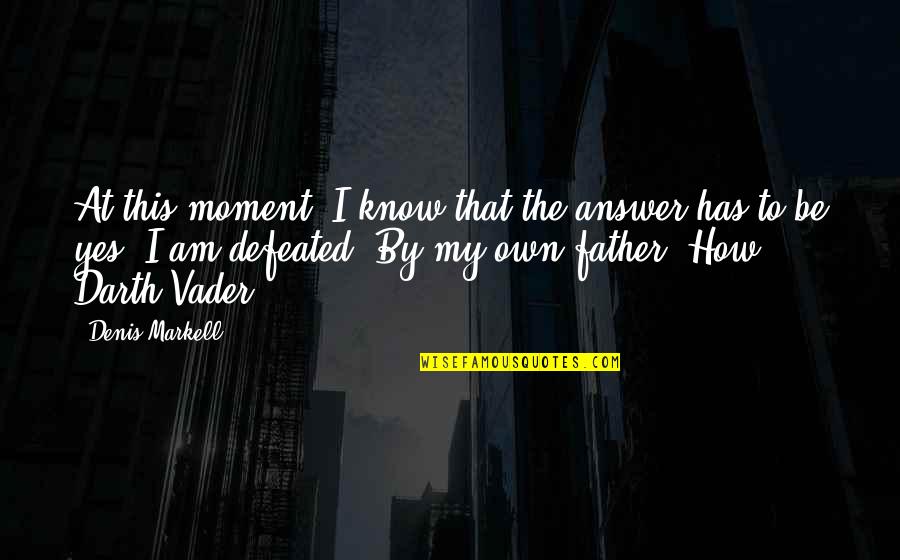 At this moment, I know that the answer has to be yes. I am defeated. By my own father. How Darth Vader. —
Denis Markell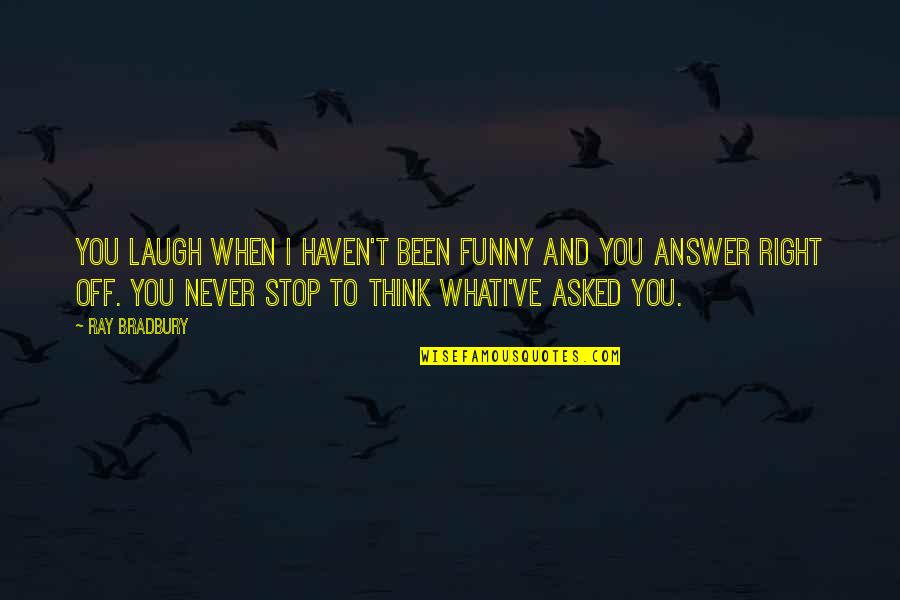 You laugh when I haven't been funny and you answer right off. You never stop to think what
I've asked you. —
Ray Bradbury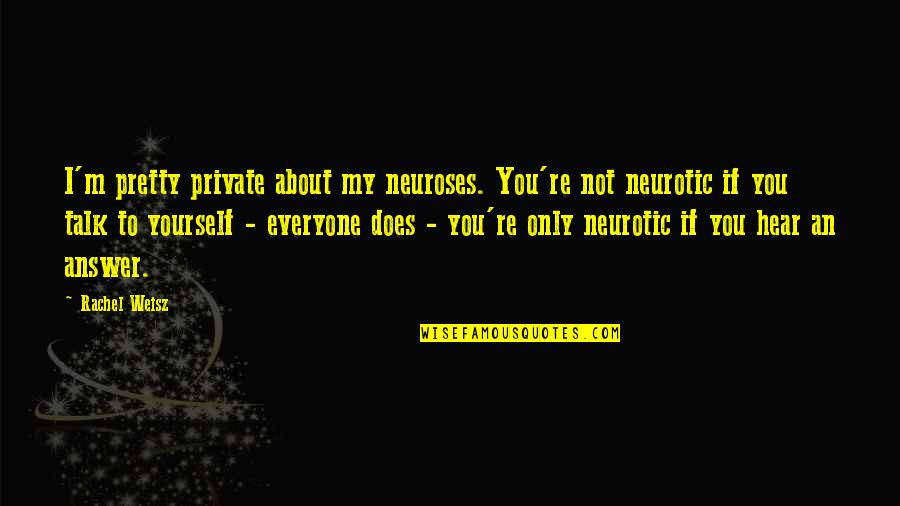 I'm pretty private about my neuroses. You're not neurotic if you talk to yourself - everyone does - you're only neurotic if you hear an answer. —
Rachel Weisz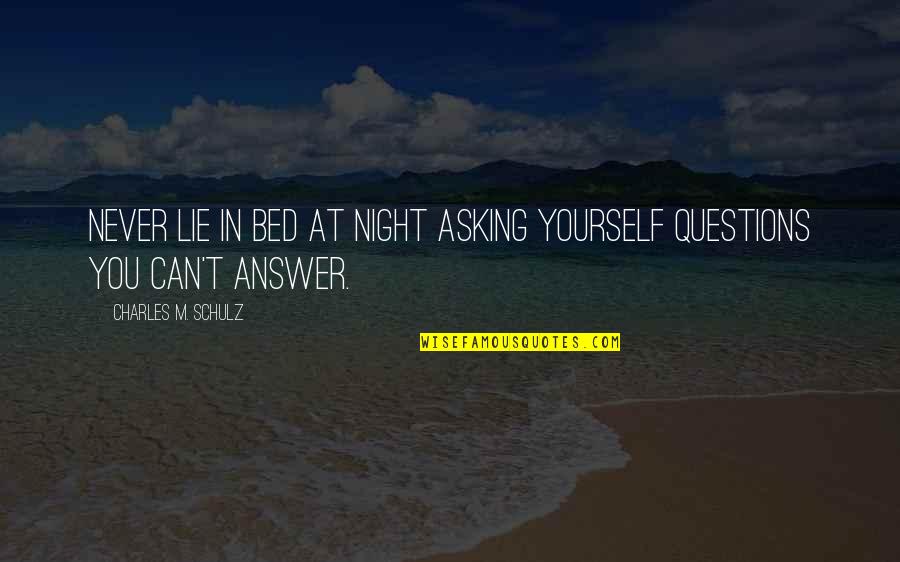 Never lie in bed at night asking yourself questions you can't answer. —
Charles M. Schulz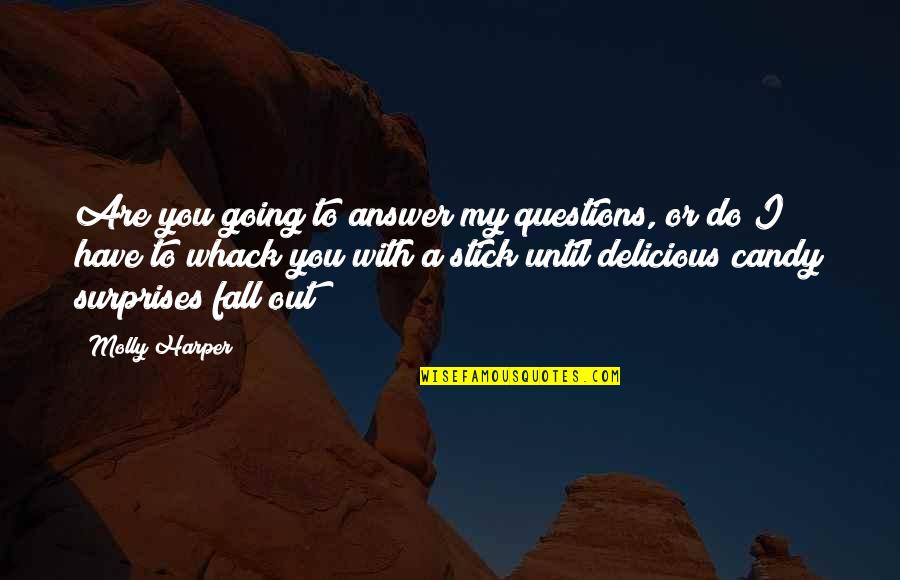 Are you going to answer my questions, or do I have to whack you with a stick until delicious candy surprises fall out? —
Molly Harper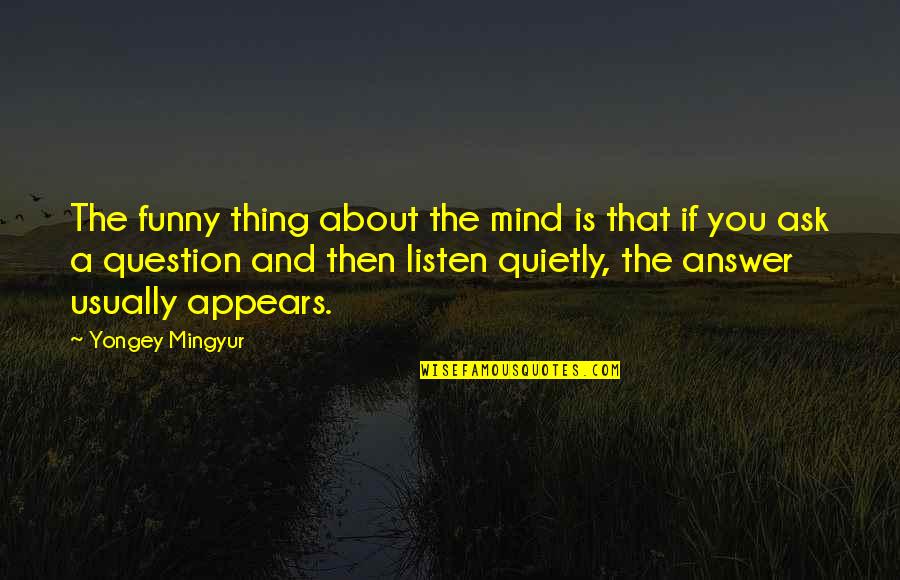 The funny thing about the mind is that if you ask a question and then listen quietly, the answer usually appears. —
Yongey Mingyur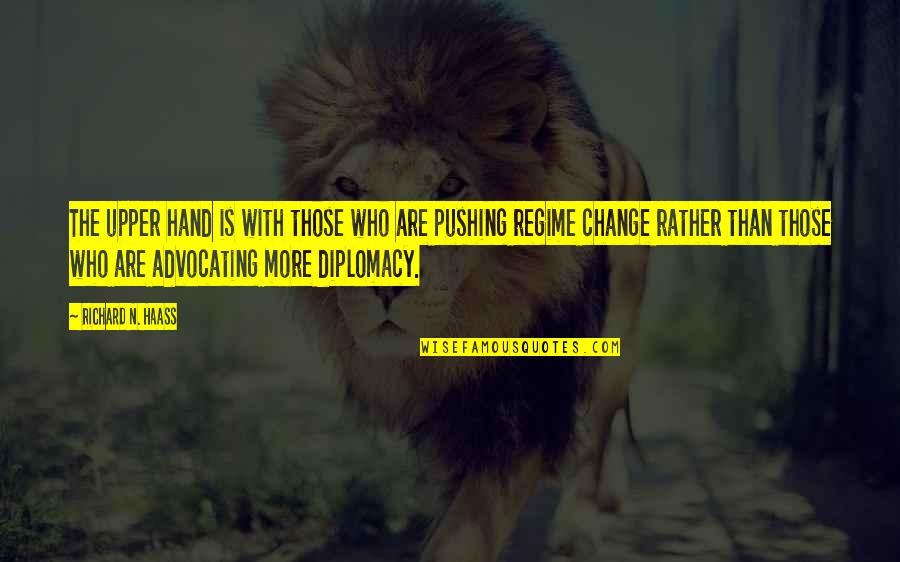 The upper hand is with those who are pushing regime change rather than those who are advocating more diplomacy. —
Richard N. Haass