Friendship More Than Love Quotes
Collection of top 37 famous quotes about Friendship More Than Love
Friendship More Than Love Quotes & Sayings
Happy to read and share the best inspirational Friendship More Than Love quotes, sayings and quotations on Wise Famous Quotes.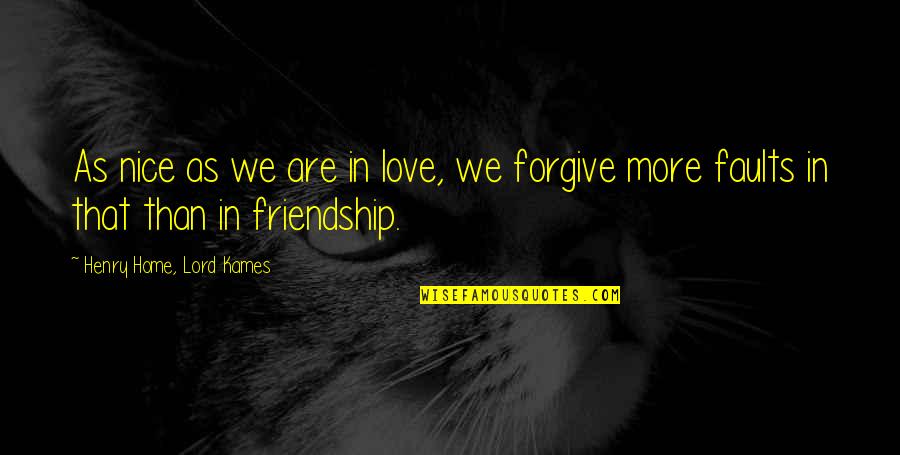 As nice as we are in love, we forgive more faults in that than in friendship.
—
Henry Home, Lord Kames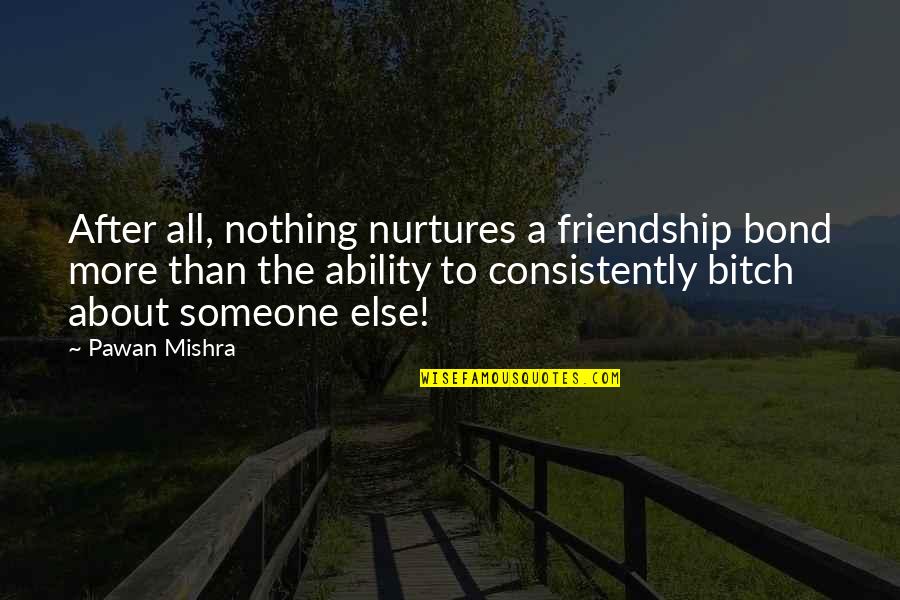 After all, nothing nurtures a friendship bond more than the ability to consistently bitch about someone else!
—
Pawan Mishra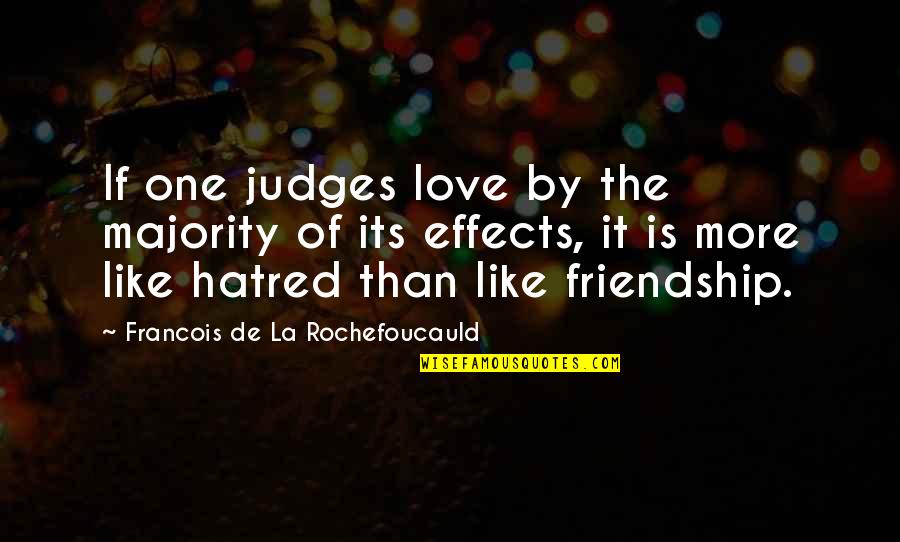 If one judges love by the majority of its effects, it is more like hatred than like friendship.
—
Francois De La Rochefoucauld
The older I get, the more I believe that if love is to be judged by most of its visible effects, it looks more like hatred than friendship.
—
Paul Hoffman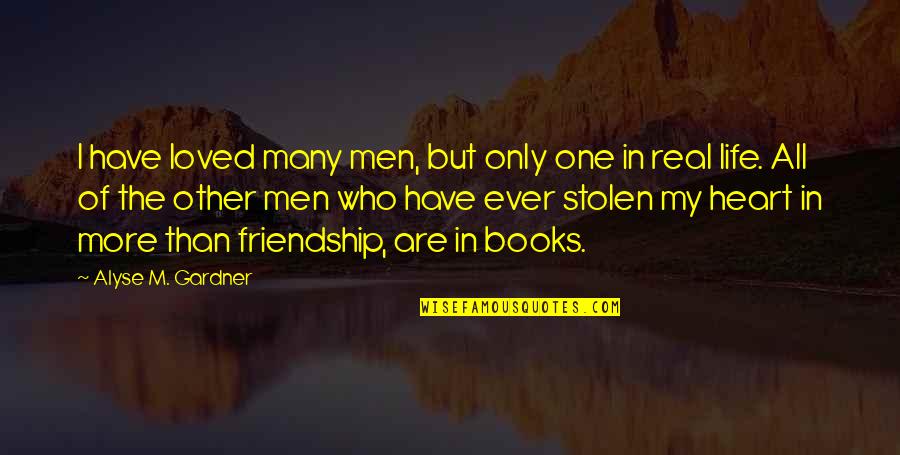 I have loved many men, but only one in real life. All of the other men who have ever stolen my heart in more than friendship, are in books.
—
Alyse M. Gardner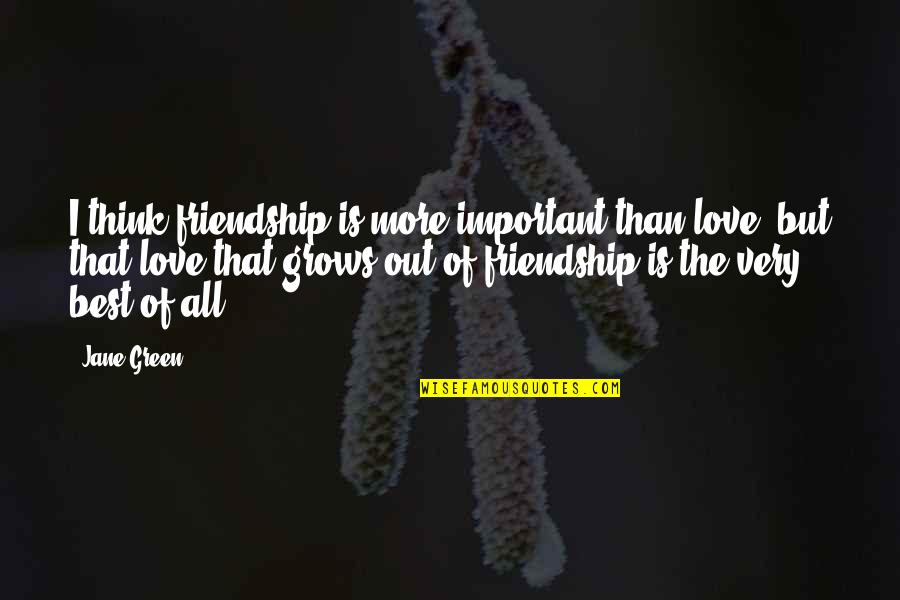 I think friendship is more important than love, but that love that grows out of friendship is the very best of all.
—
Jane Green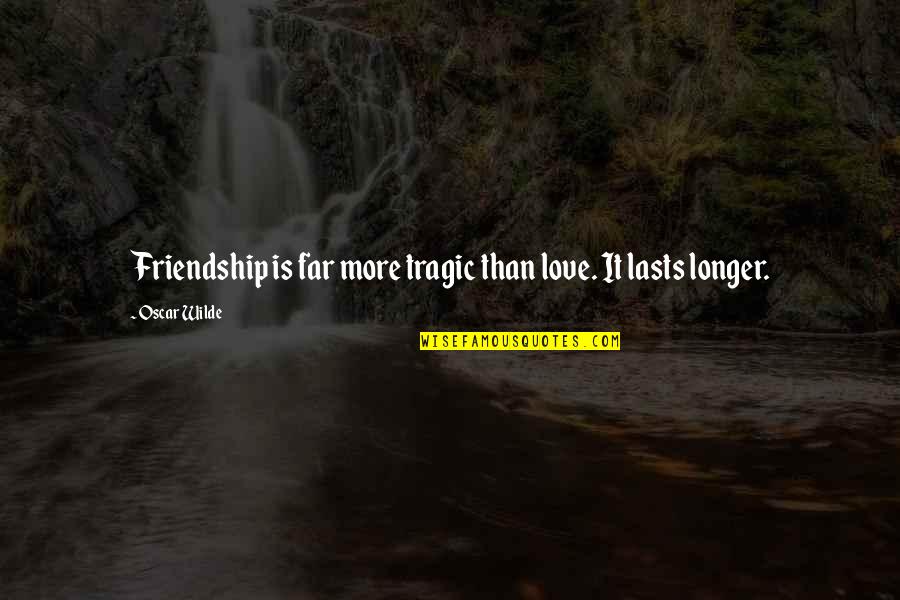 Friendship is far more tragic than love. It lasts longer.
—
Oscar Wilde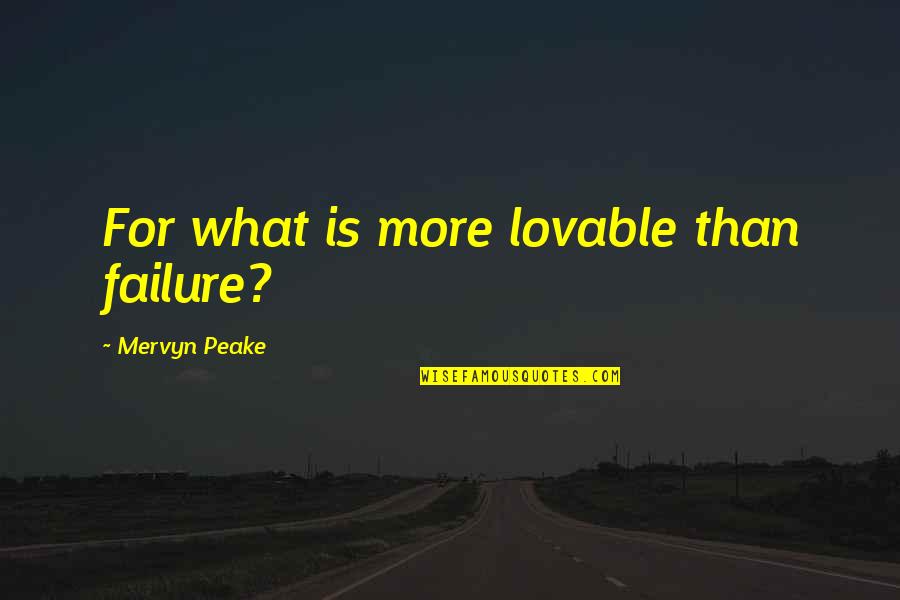 For what is more lovable than failure?
—
Mervyn Peake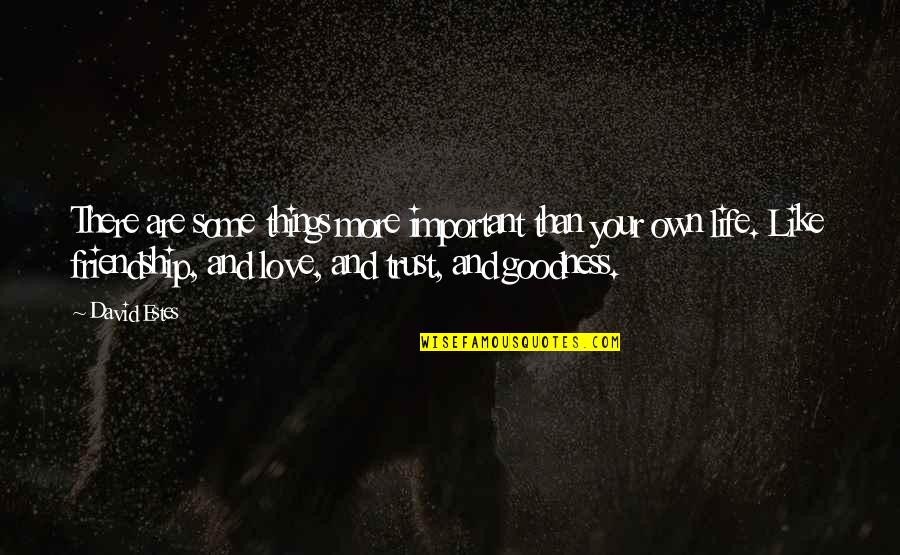 There are some things more important than your own life. Like friendship, and love, and trust, and goodness. —
David Estes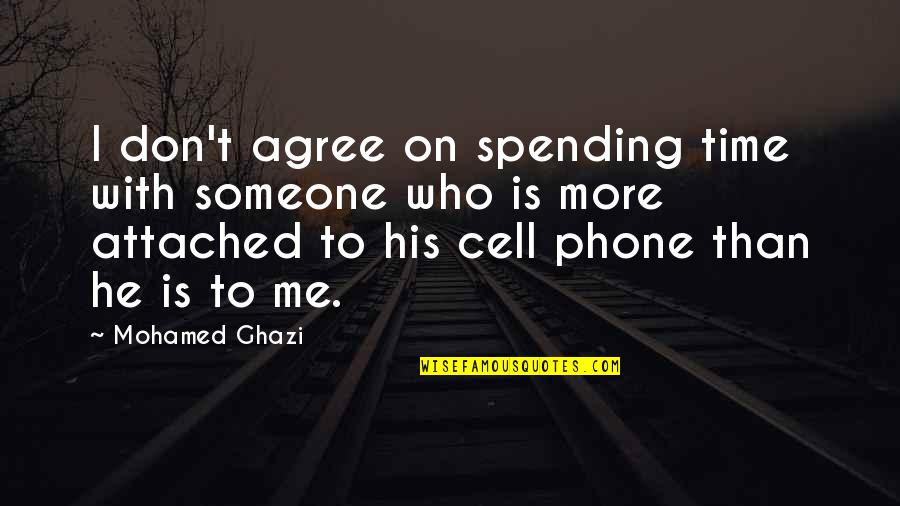 I don't agree on spending time with someone who is more attached to his cell phone than he is to me. —
Mohamed Ghazi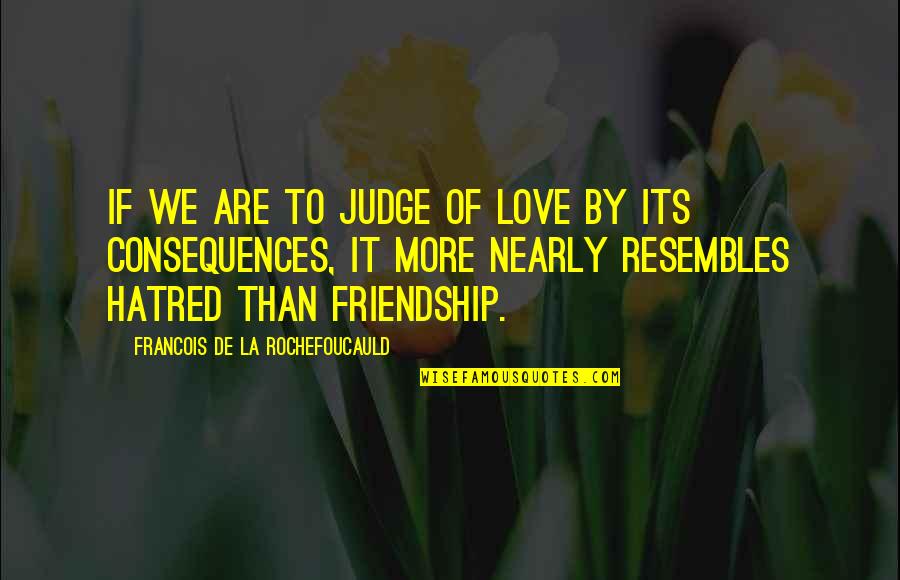 If we are to judge of love by its consequences, it more nearly resembles hatred than friendship. —
Francois De La Rochefoucauld
And it occurred to me that friendship was a lot more dependable, not to mention long-lasting, than love. —
Lisa Kleypas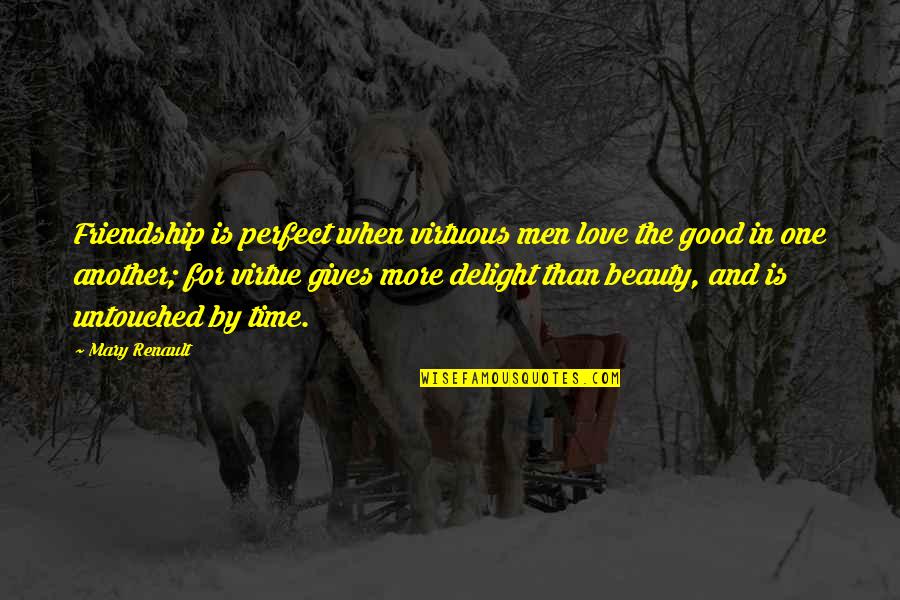 Friendship is perfect when virtuous men love the good in one another; for virtue gives more delight than beauty, and is untouched by time. —
Mary Renault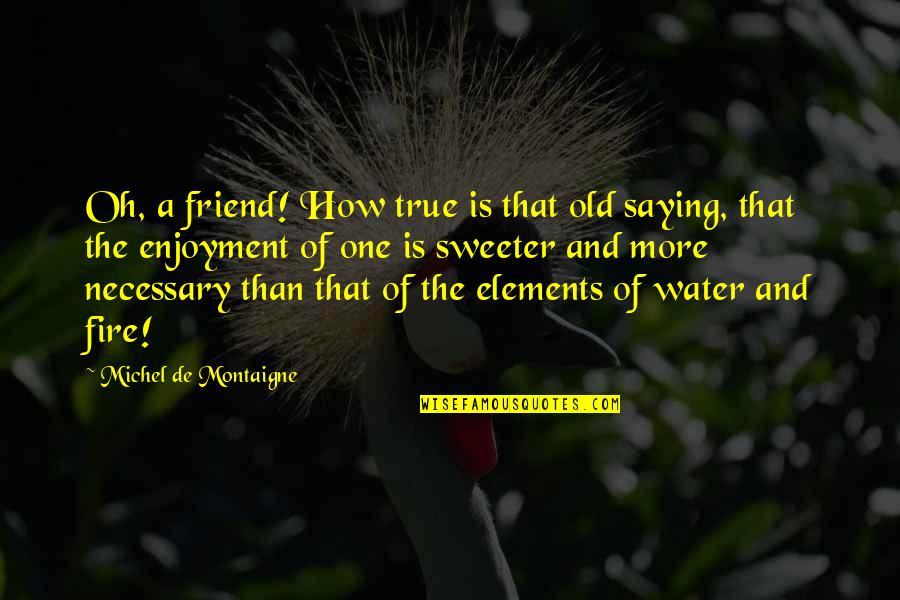 Oh, a friend! How true is that old saying, that the enjoyment of one is sweeter and more necessary than that of the elements of water and fire! —
Michel De Montaigne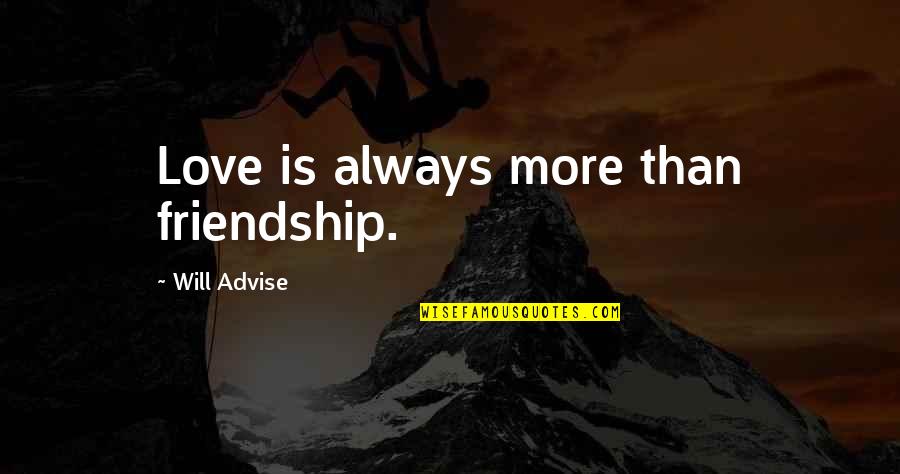 Love is always more than friendship. —
Will Advise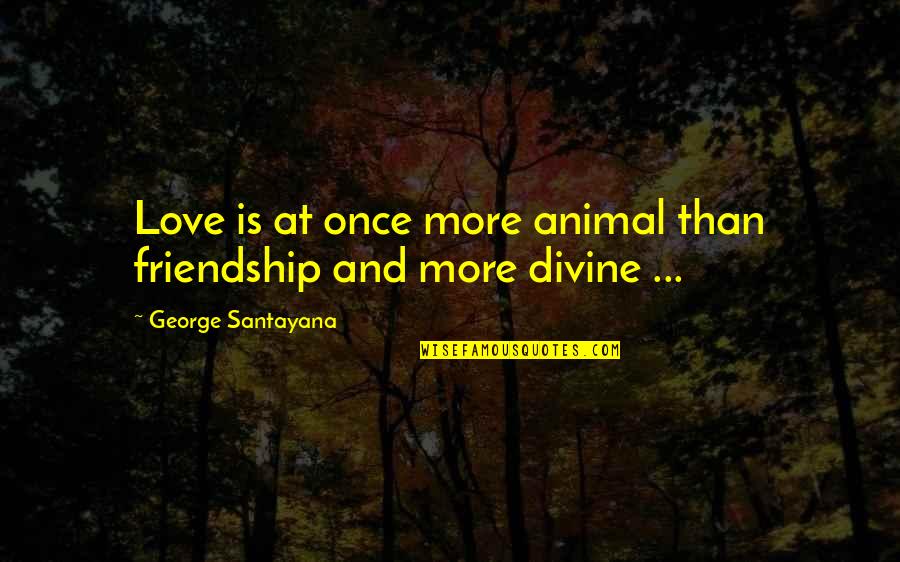 Love is at once more animal than friendship and more divine ... —
George Santayana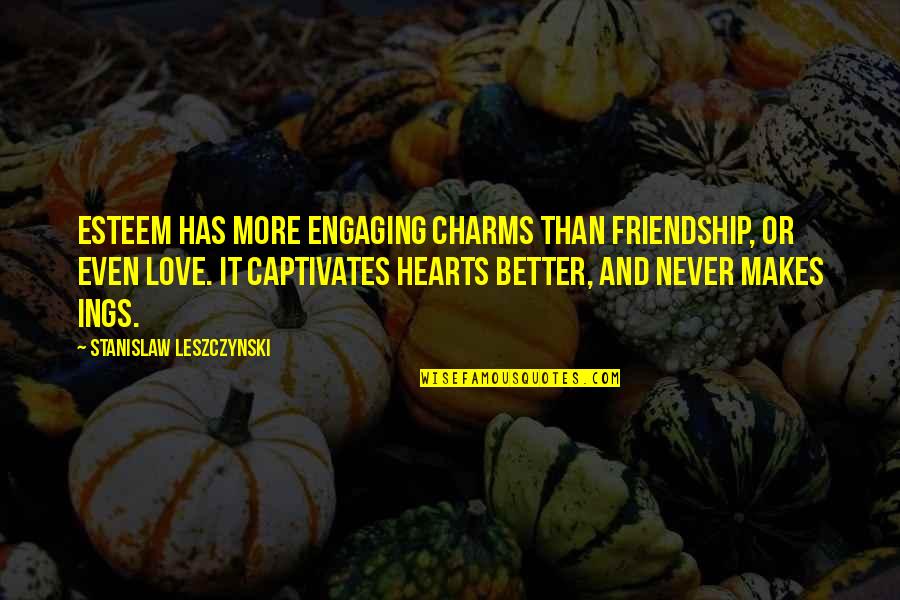 Esteem has more engaging charms than friendship, or even love. It captivates hearts better, and never makes ings. —
Stanislaw Leszczynski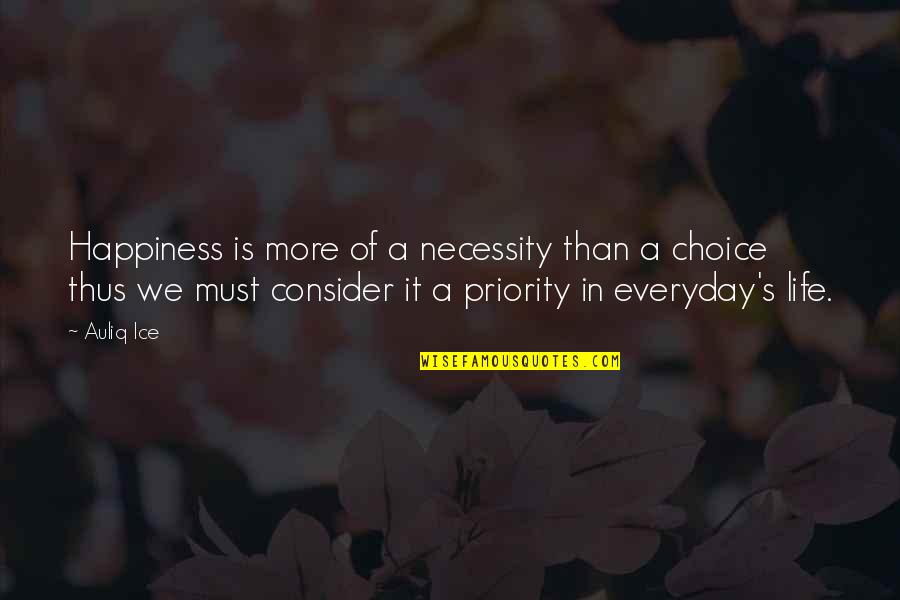 Happiness is more of a necessity than a choice thus we must consider it a priority in everyday's life. —
Auliq Ice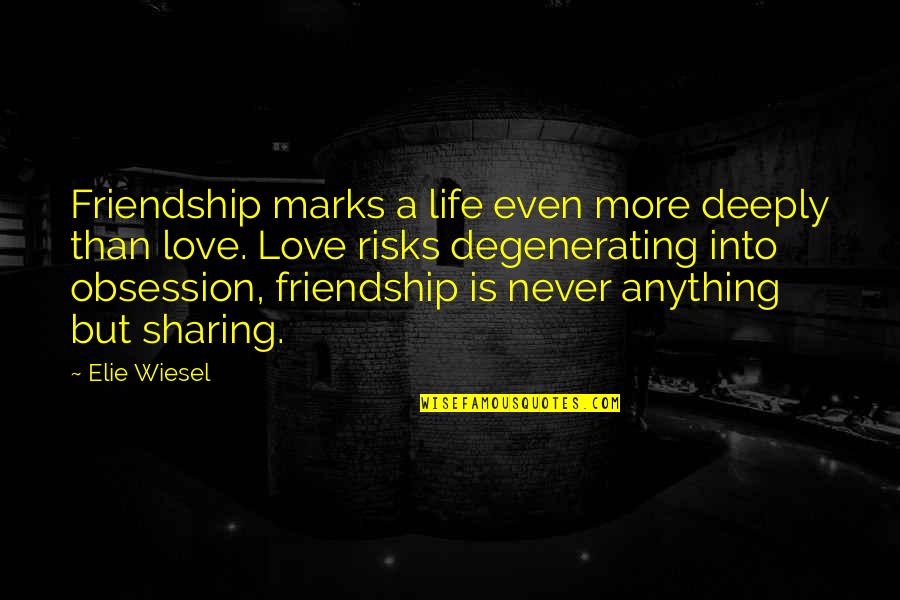 Friendship marks a life even more deeply than love. Love risks degenerating into obsession, friendship is never anything but sharing. —
Elie Wiesel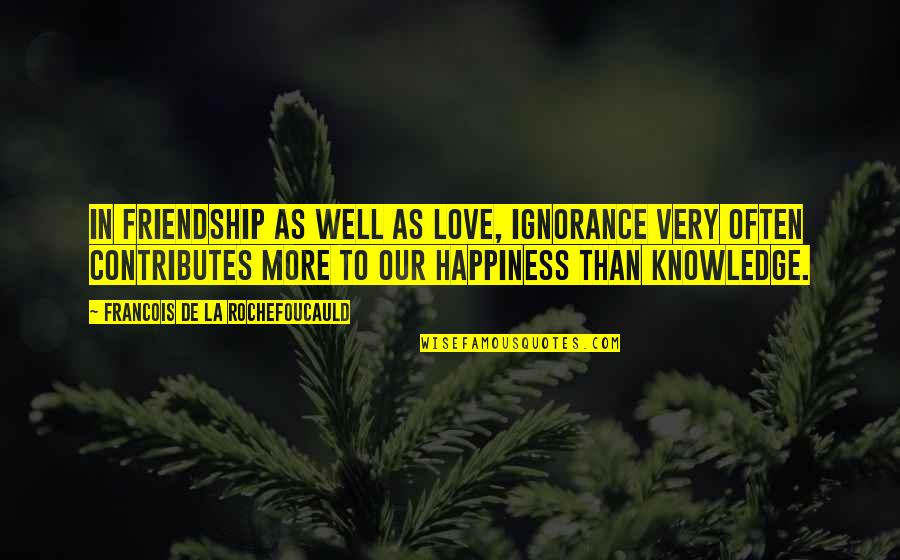 In friendship as well as love, ignorance very often contributes more to our happiness than knowledge. —
Francois De La Rochefoucauld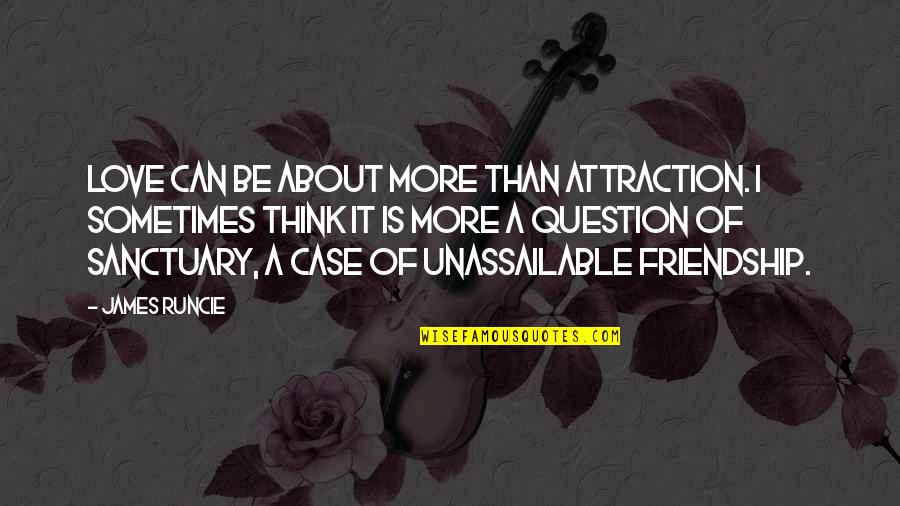 Love can be about more than attraction. I sometimes think it is more a question of sanctuary, a case of unassailable friendship. —
James Runcie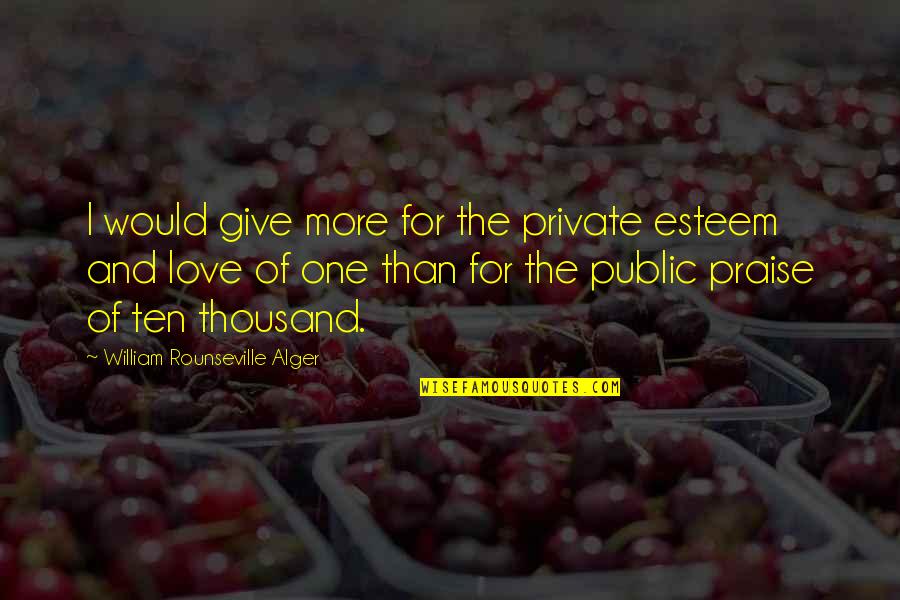 I would give more for the private esteem and love of one than for the public praise of ten thousand. —
William Rounseville Alger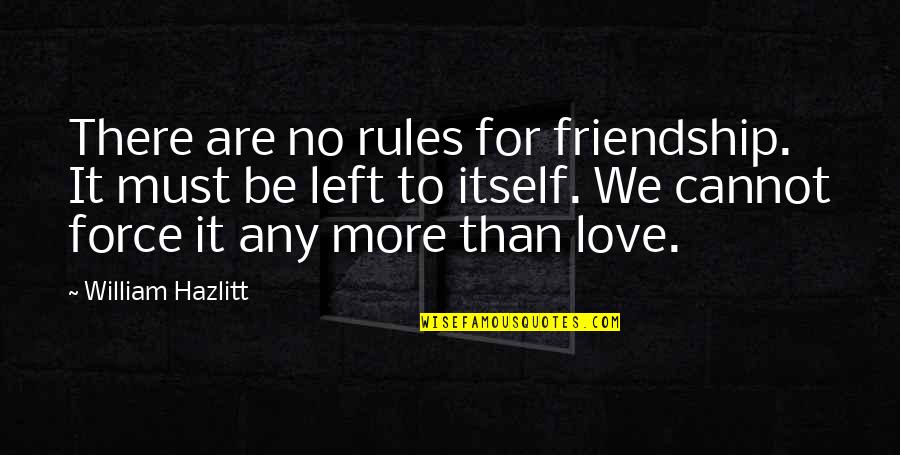 There are no rules for friendship. It must be left to itself. We cannot force it any more than love. —
William Hazlitt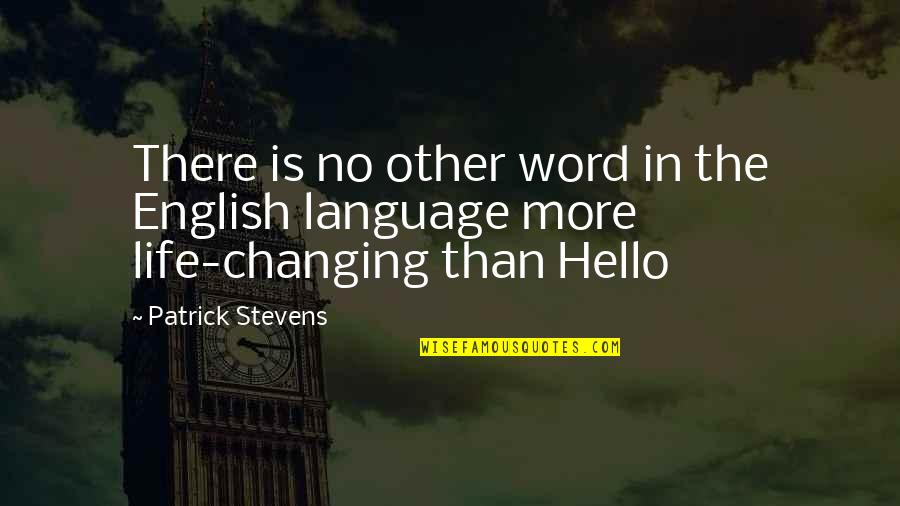 There is no other word in the English language more life-changing than Hello —
Patrick Stevens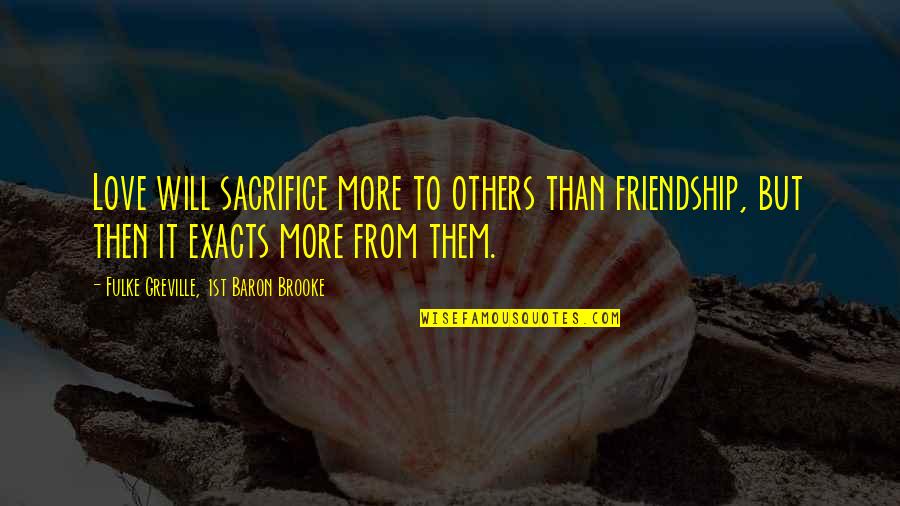 Love will sacrifice more to others than friendship, but then it exacts more from them. —
Fulke Greville, 1st Baron Brooke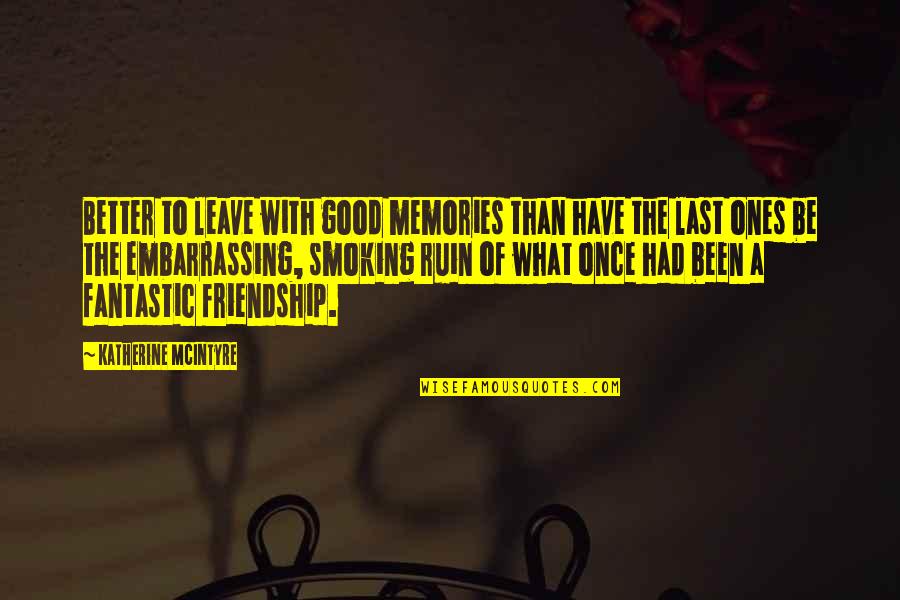 Better to leave with good memories than have the last ones be the embarrassing, smoking ruin of what once had been a fantastic friendship. —
Katherine McIntyre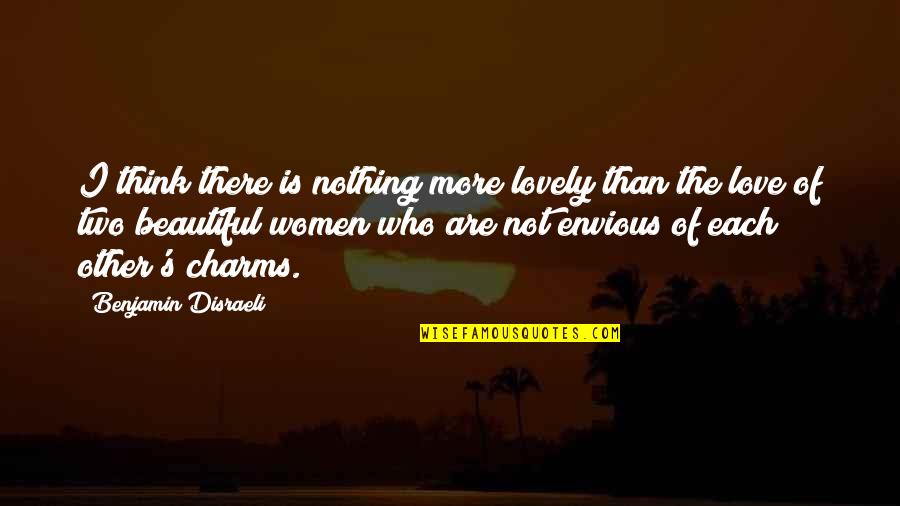 I think there is nothing more lovely than the love of two beautiful women who are not envious of each other's charms. —
Benjamin Disraeli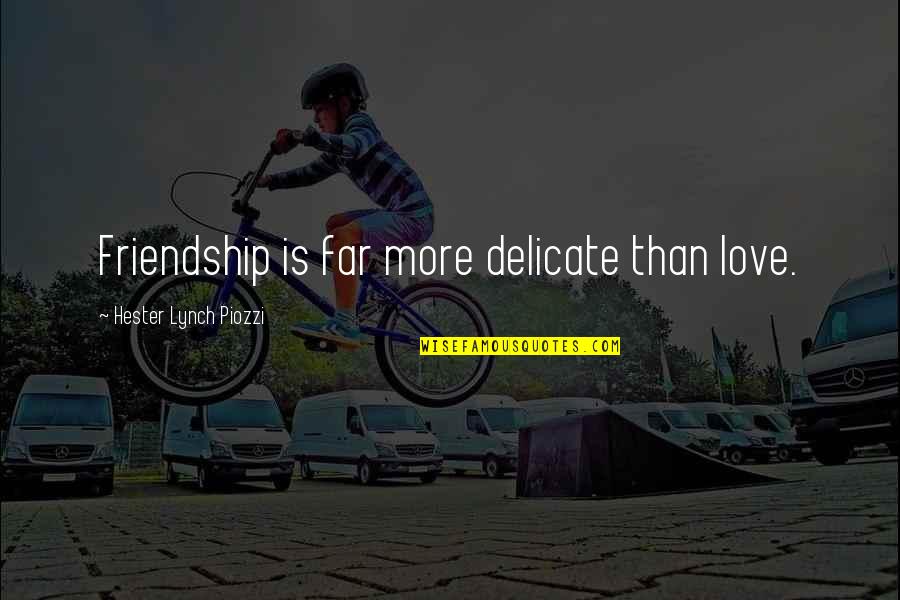 Friendship is far more delicate than love. —
Hester Lynch Piozzi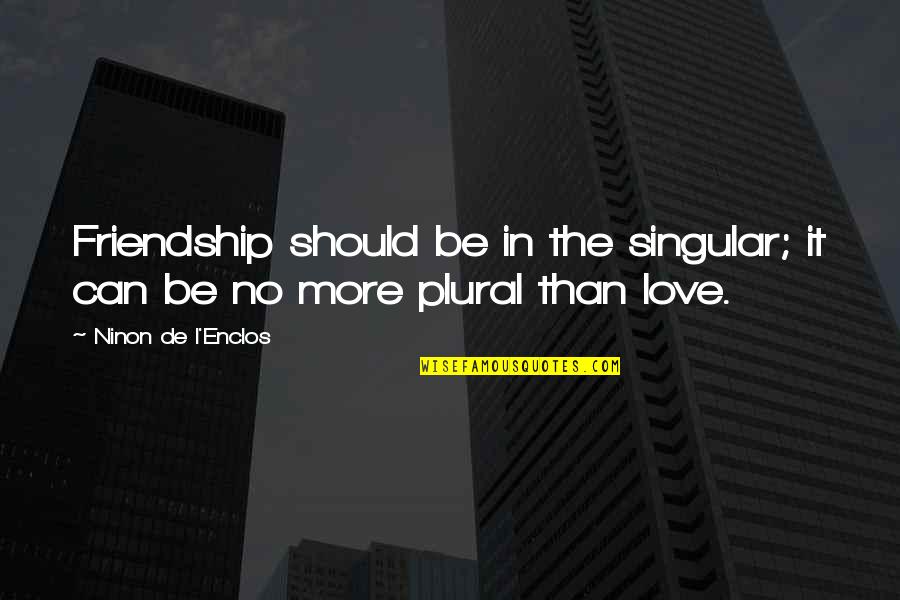 Friendship should be in the singular; it can be no more plural than love. —
Ninon De L'Enclos
Unsatisfied desire is in itself more desirable than any other satisfaction. —
C.S. Lewis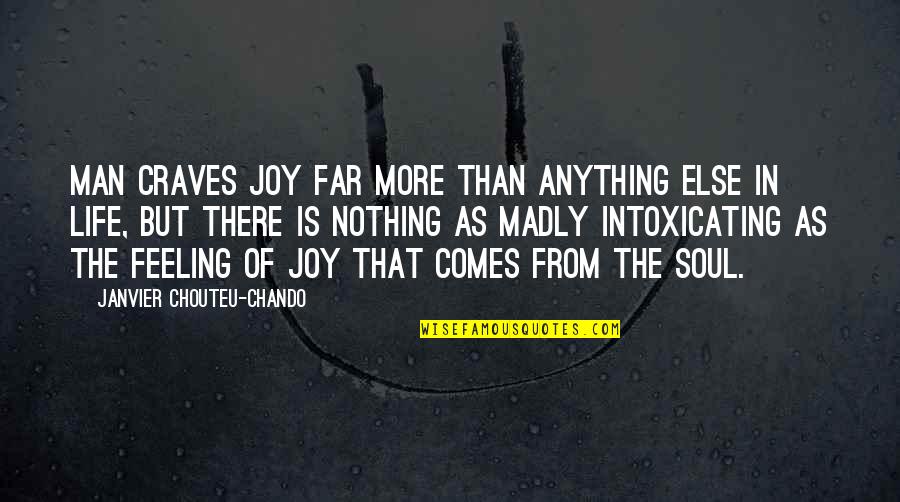 Man craves joy far more than anything else in life, but there is nothing as madly intoxicating as the feeling of joy that comes from the soul. —
Janvier Chouteu-Chando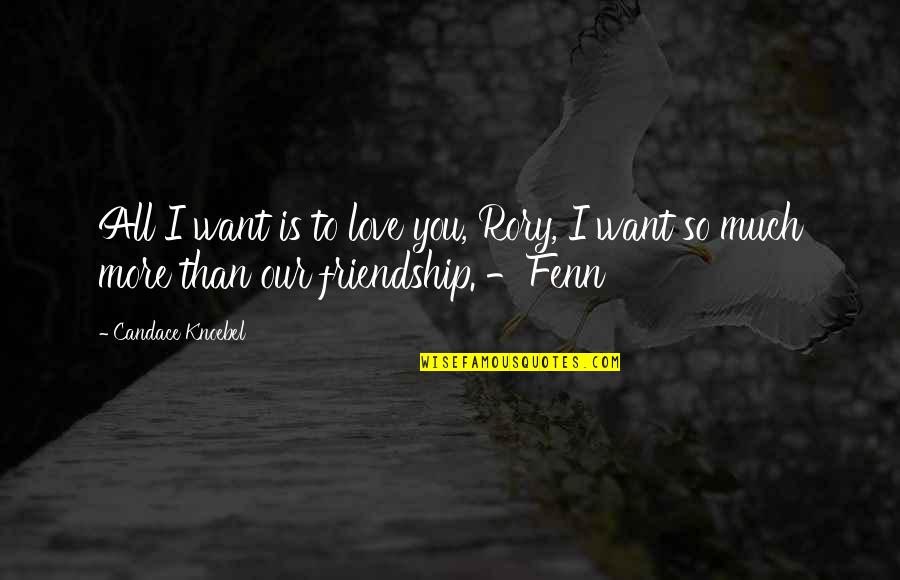 All I want is to love you, Rory, I want so much more than our friendship. -Fenn —
Candace Knoebel