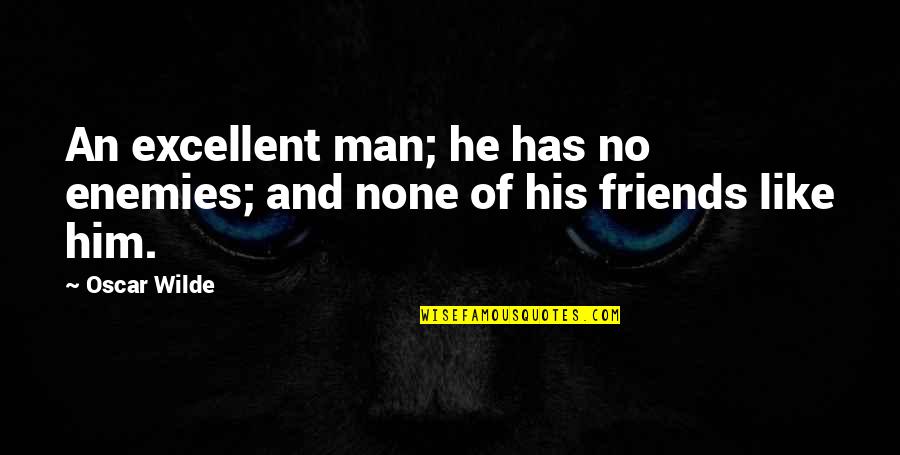 An excellent man; he has no enemies; and none of his friends like him.
—
Oscar Wilde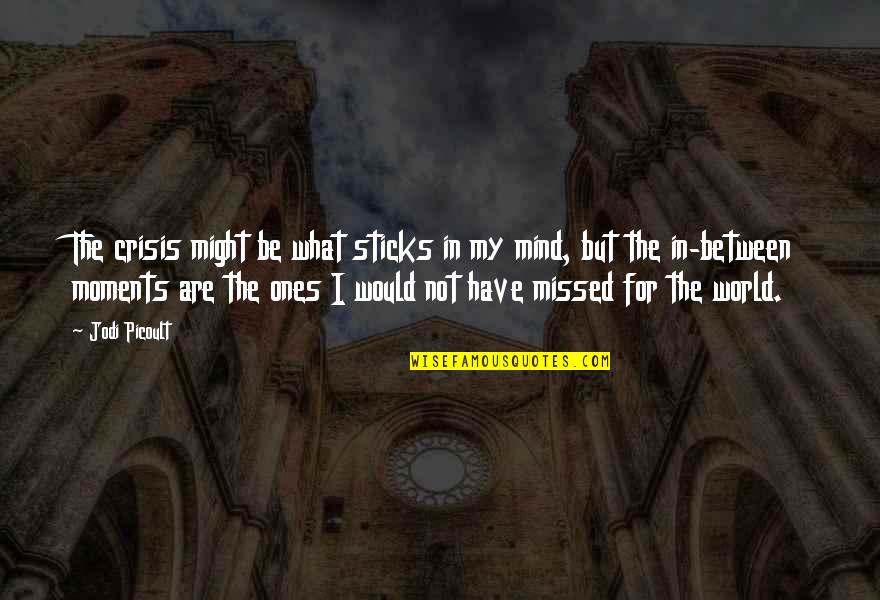 The crisis might be what sticks in my mind, but the in-between moments are the ones I would not have missed for the world.
—
Jodi Picoult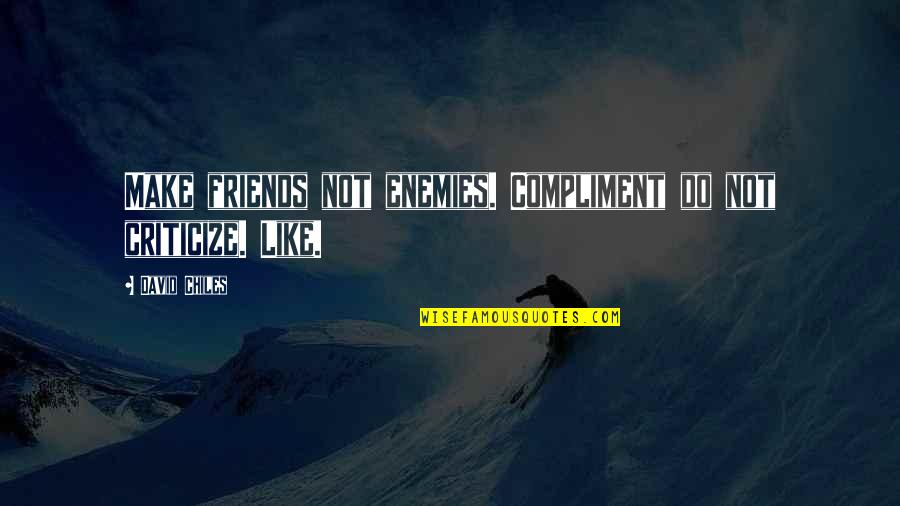 Make friends not enemies. Compliment do not criticize. Like.
—
David Chiles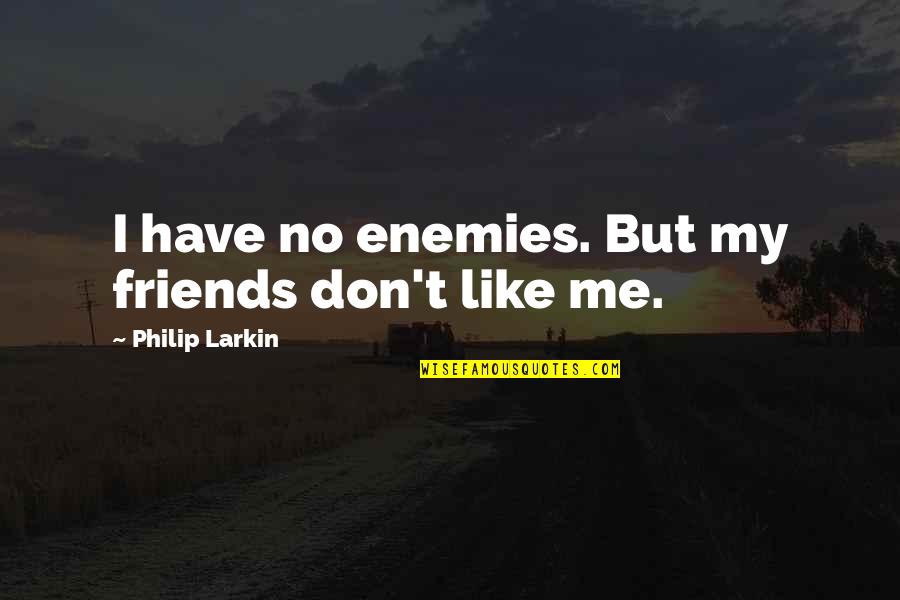 I have no enemies. But my friends don't like me.
—
Philip Larkin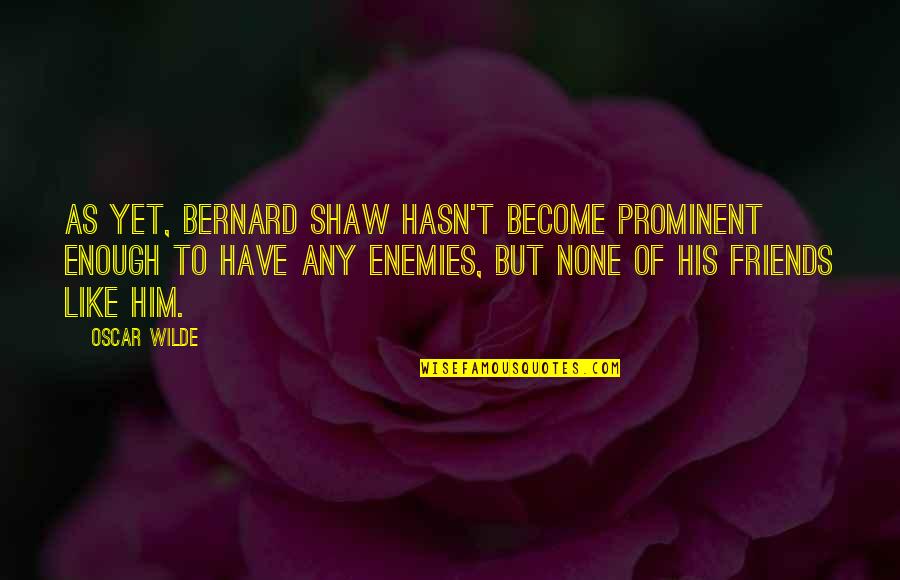 As yet, Bernard Shaw hasn't become prominent enough to have any enemies, but none of his friends like him.
—
Oscar Wilde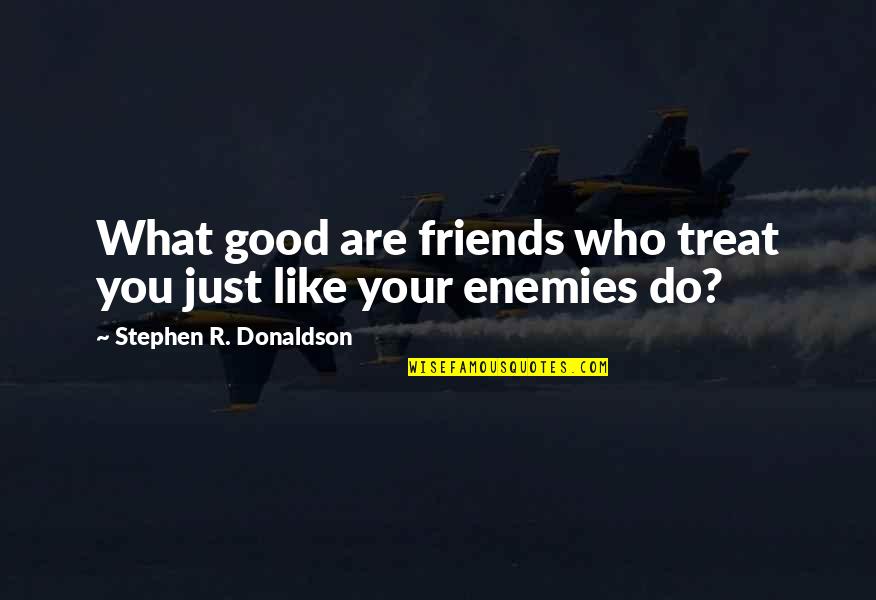 What good are friends who treat you just like your enemies do? —
Stephen R. Donaldson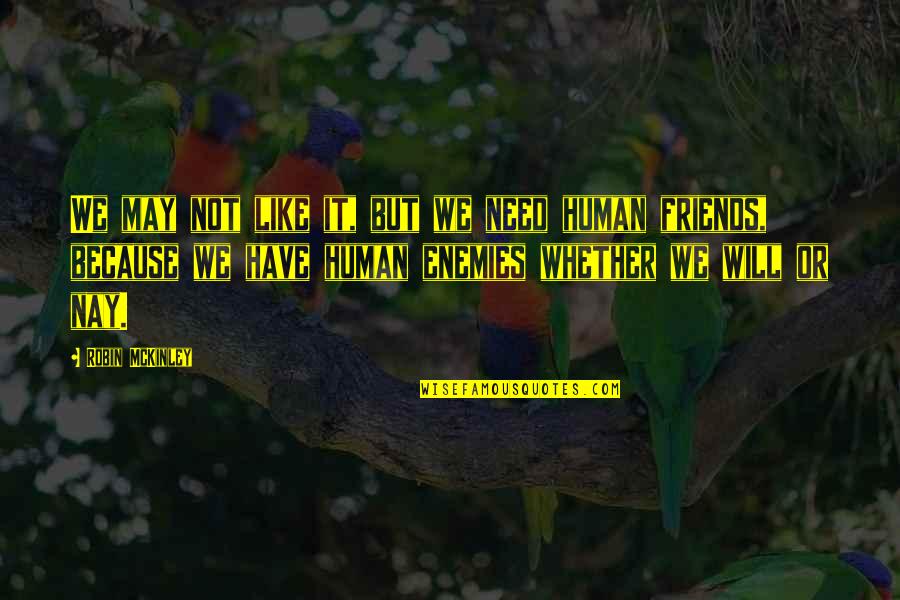 We may not like it, but we need human friends, because we have human enemies whether we will or nay. —
Robin McKinley
Enemies, like friends, told you who you were. —
David Malouf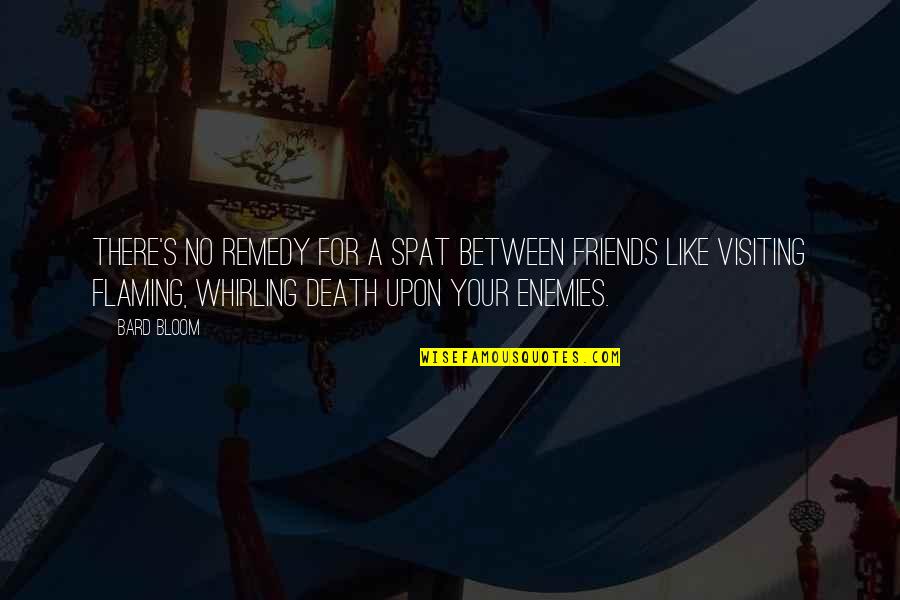 There's no remedy for a spat between friends like visiting flaming, whirling death upon your enemies. —
Bard Bloom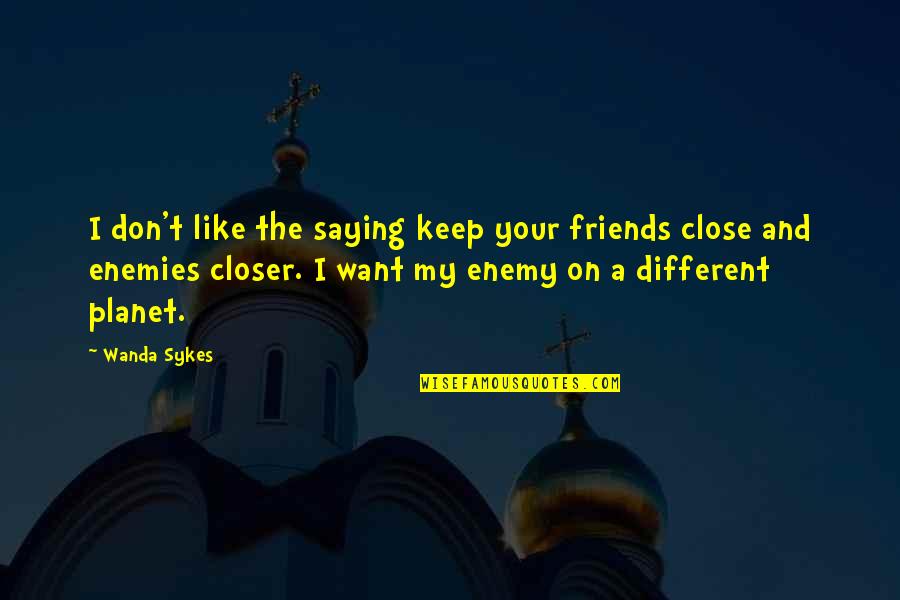 I don't like the saying keep your friends close and enemies closer. I want my enemy on a different planet. —
Wanda Sykes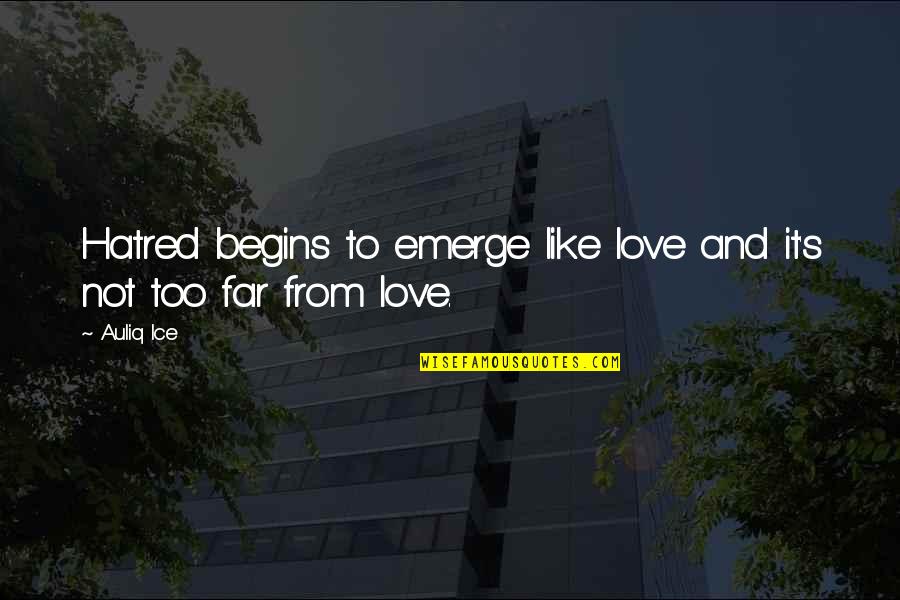 Hatred begins to emerge like love and it's not too far from love. —
Auliq Ice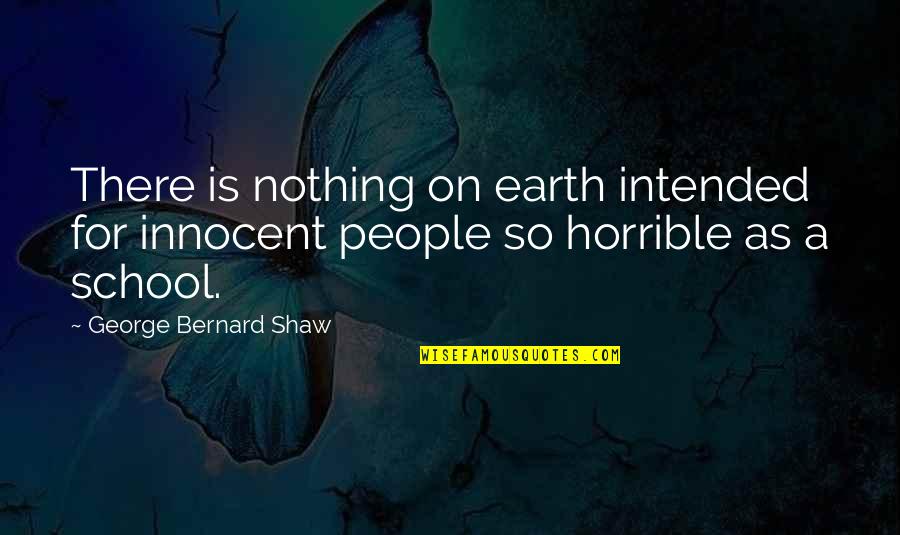 There is nothing on earth intended for innocent people so horrible as a school. —
George Bernard Shaw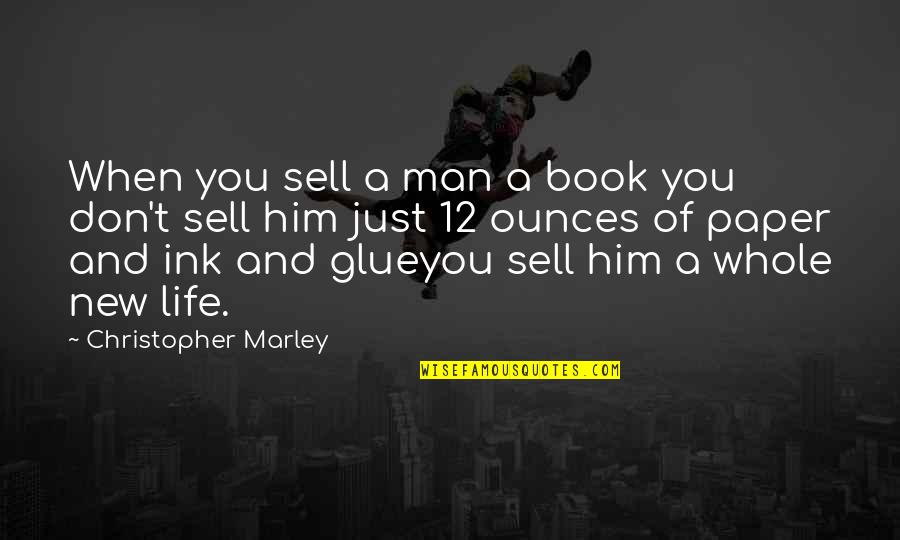 When you sell a man a book you don't sell him just 12 ounces of paper and ink and glue
you sell him a whole new life. —
Christopher Marley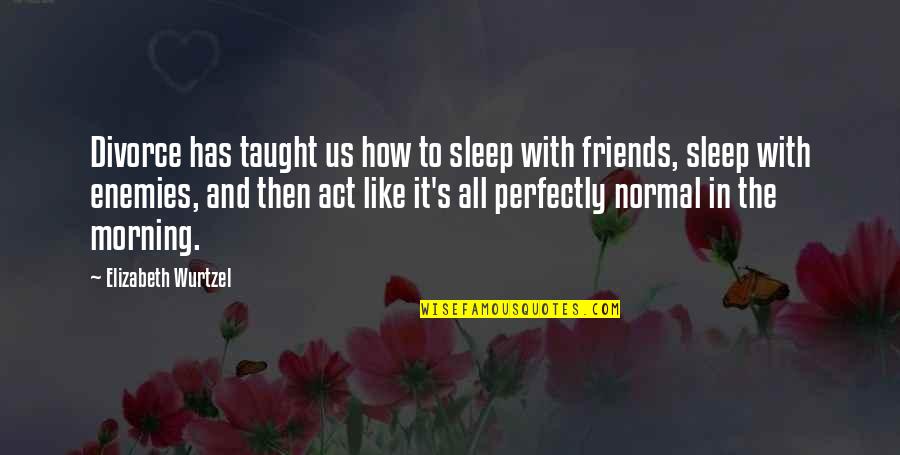 Divorce has taught us how to sleep with friends, sleep with enemies, and then act like it's all perfectly normal in the morning. —
Elizabeth Wurtzel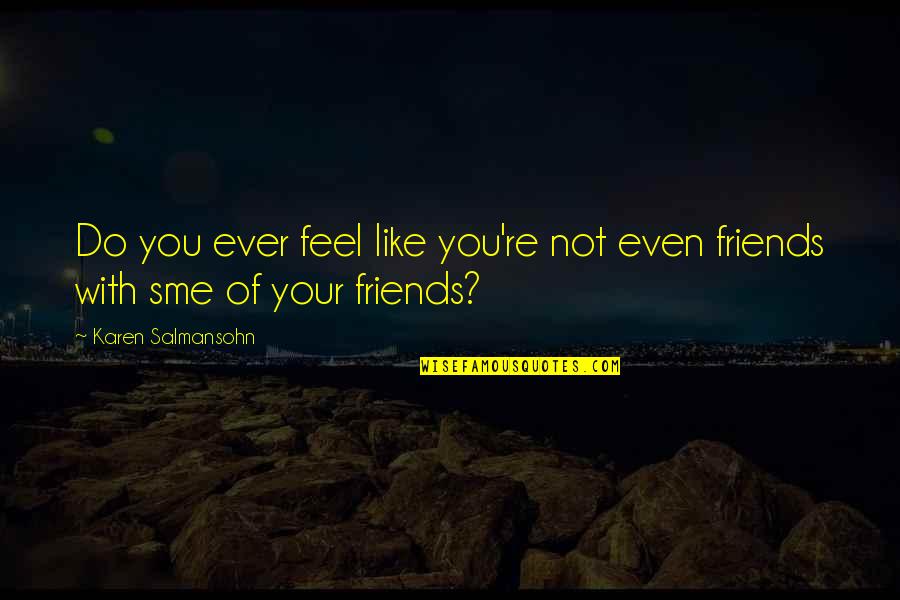 Do you ever feel like you're not even friends with sme of your friends? —
Karen Salmansohn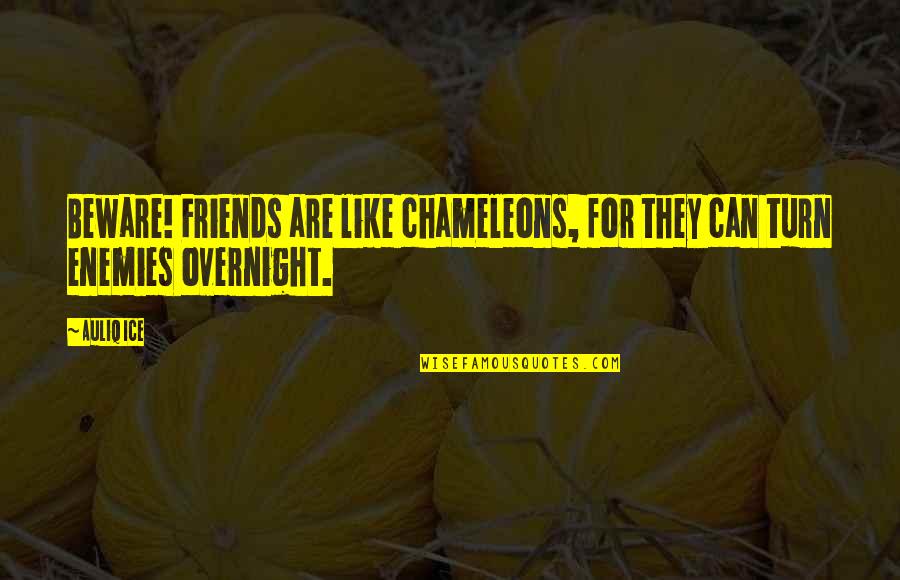 Beware! Friends are like chameleons, for they can turn enemies overnight. —
Auliq Ice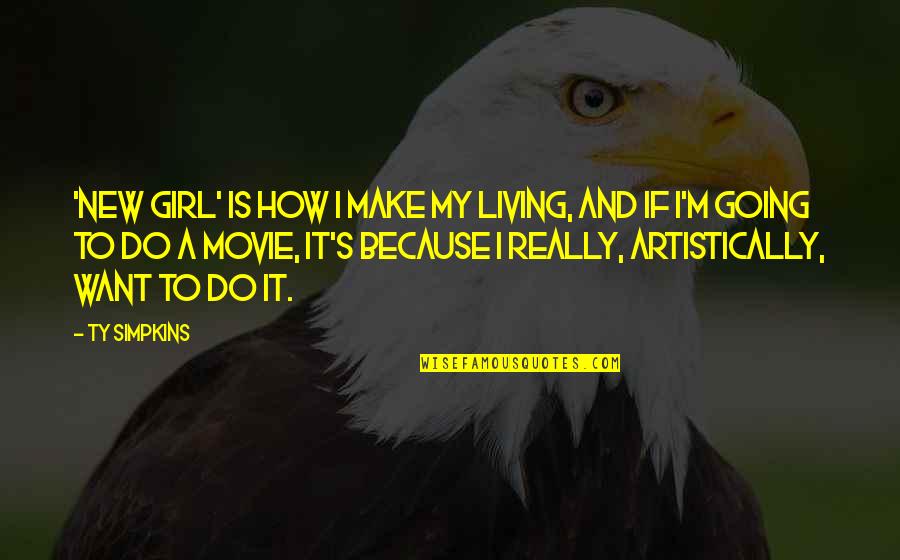 'New Girl' is how I make my living, and if I'm going to do a movie, it's because I really, artistically, want to do it. —
Ty Simpkins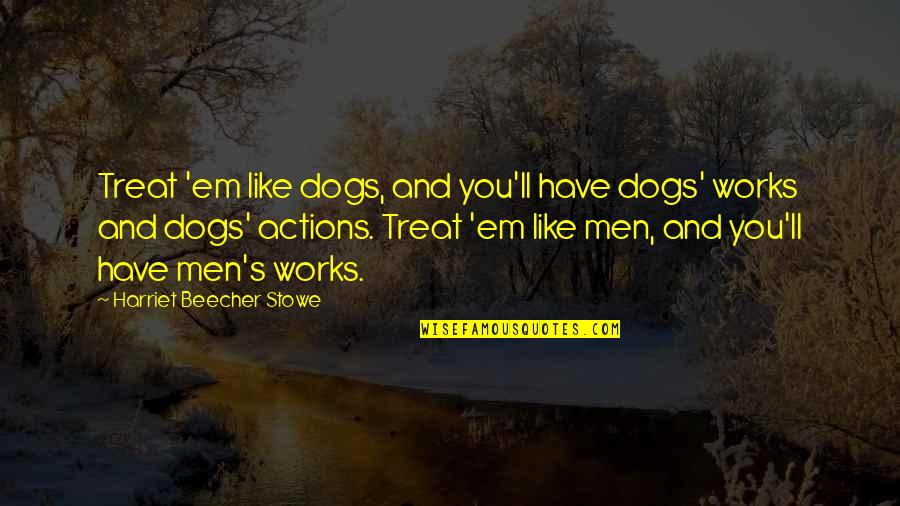 Treat 'em like dogs, and you'll have dogs' works and dogs' actions. Treat 'em like men, and you'll have men's works. —
Harriet Beecher Stowe