Friends As Enemies Quotes
Collection of top 37 famous quotes about Friends As Enemies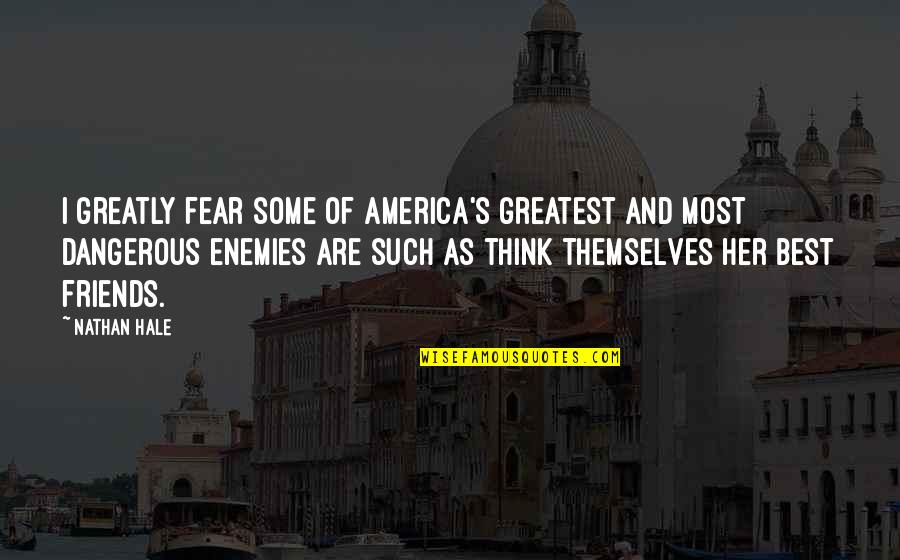 I greatly fear some of America's greatest and most dangerous enemies are such as think themselves her best friends.
—
Nathan Hale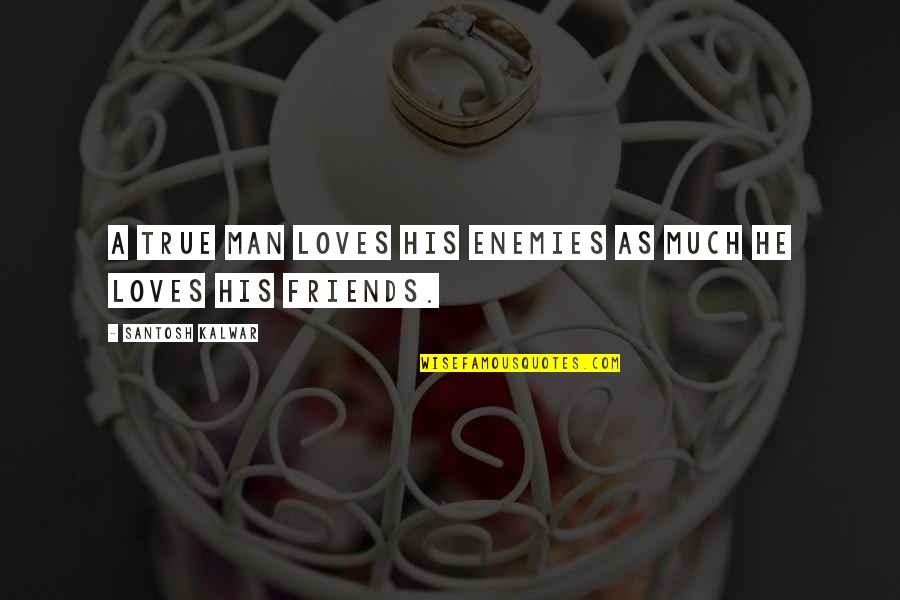 A true man loves his enemies as much he loves his friends.
—
Santosh Kalwar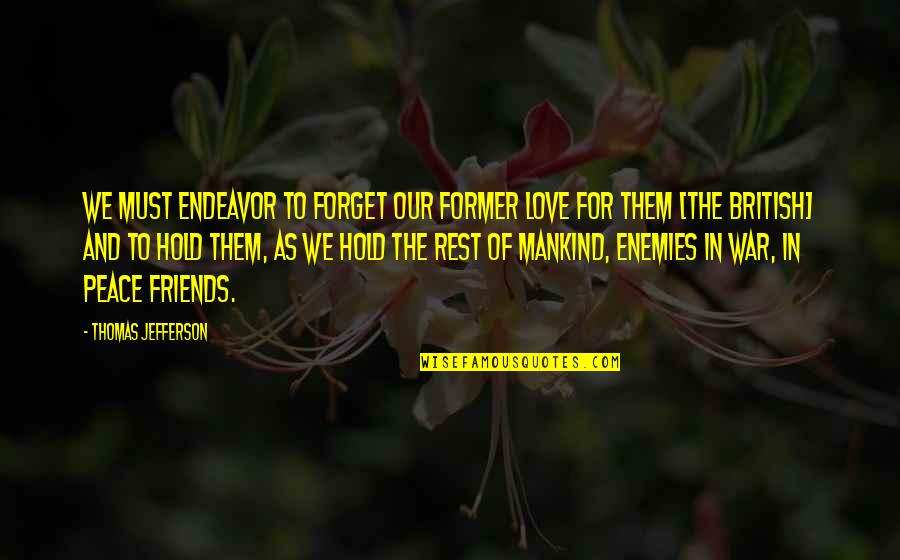 We must endeavor to forget our former love for them [the British] and to hold them, as we hold the rest of mankind, enemies in war, in peace friends.
—
Thomas Jefferson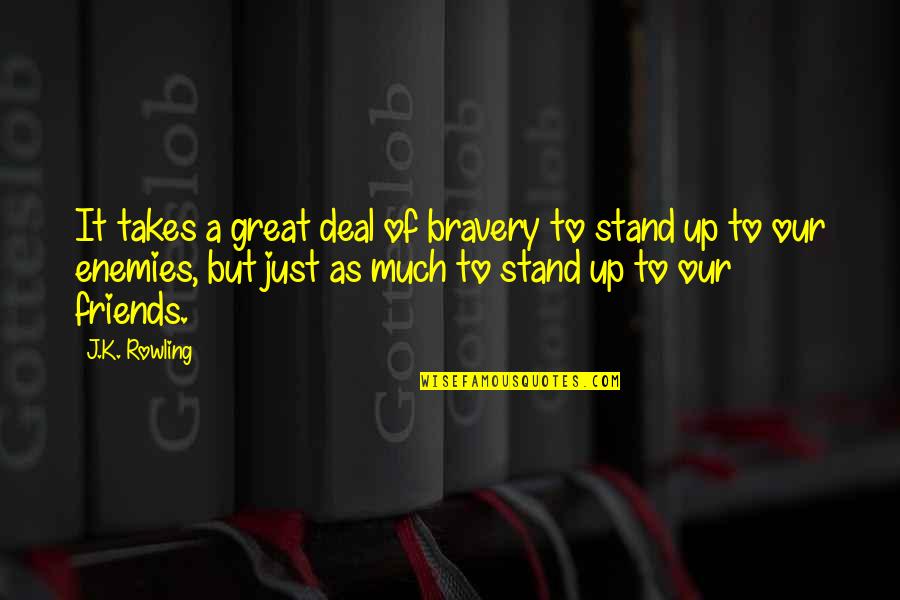 It takes a great deal of bravery to stand up to our enemies, but just as much to stand up to our friends.
—
J.K. Rowling
Enemies are, to me, as important as friends in my life, and when they die I mourn their passing.
—
Jessica Mitford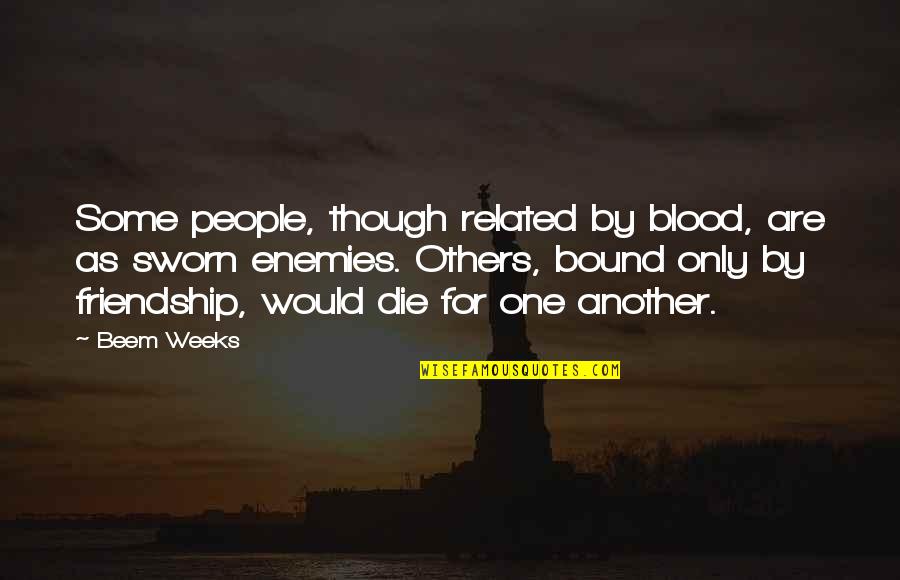 Some people, though related by blood, are as sworn enemies. Others, bound only by friendship, would die for one another.
—
Beem Weeks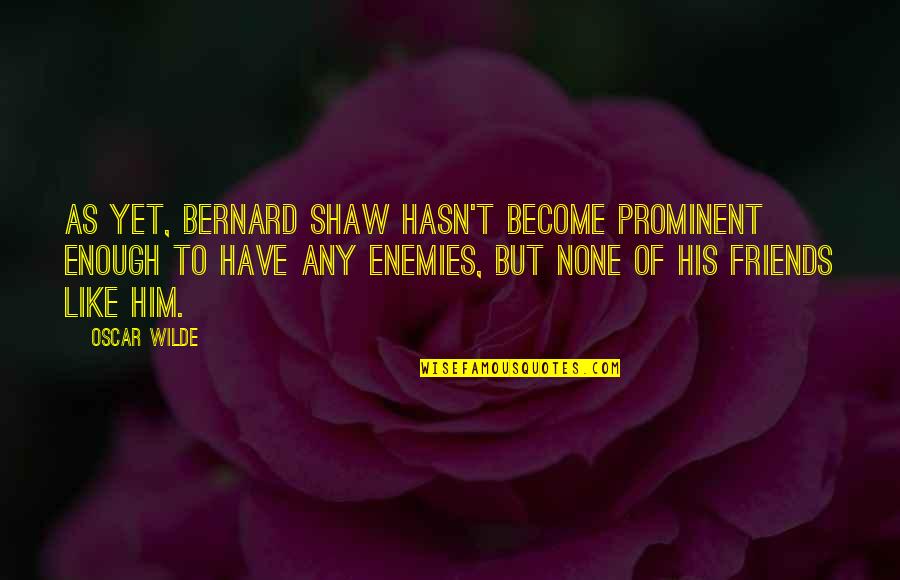 As yet, Bernard Shaw hasn't become prominent enough to have any enemies, but none of his friends like him.
—
Oscar Wilde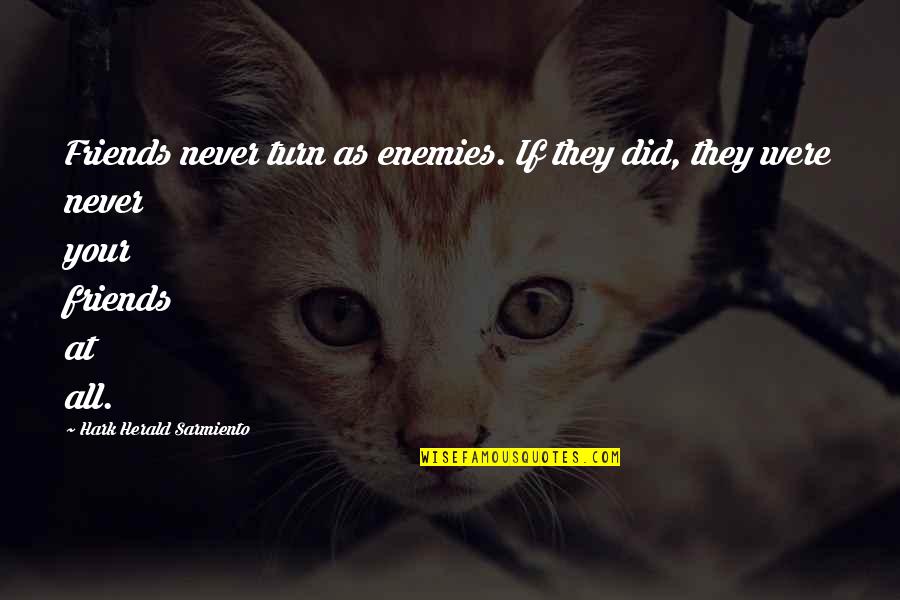 Friends never turn as enemies. If they did, they were never your friends at all.
—
Hark Herald Sarmiento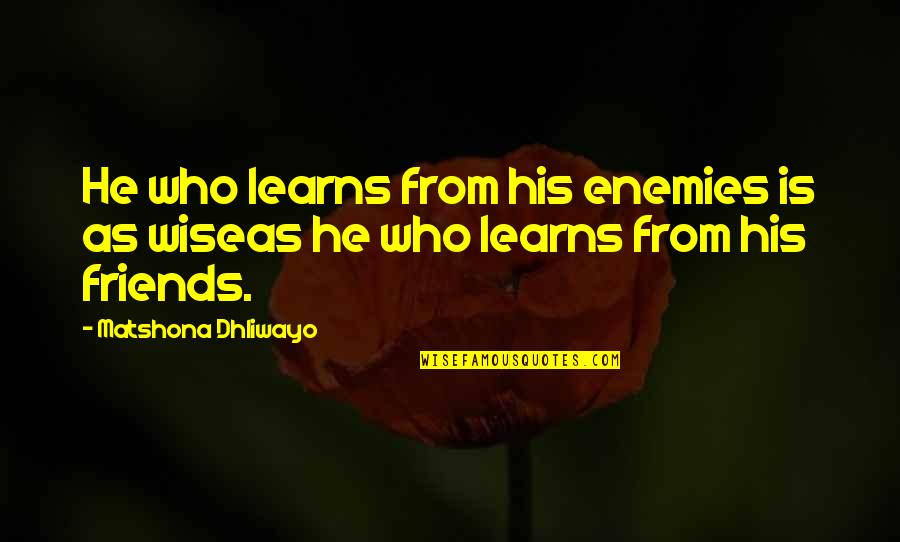 He who learns from his enemies is as wise
as he who learns from his friends. —
Matshona Dhliwayo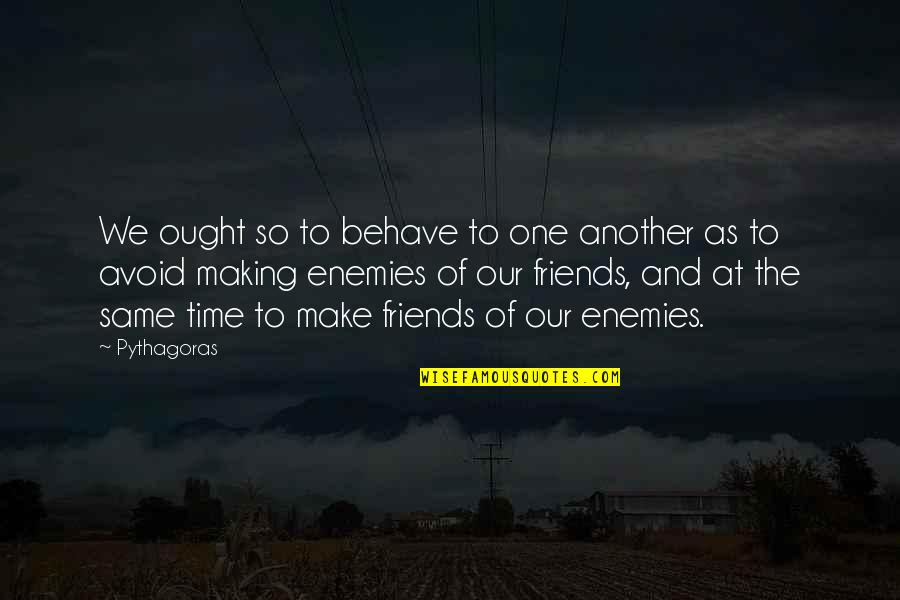 We ought so to behave to one another as to avoid making enemies of our friends, and at the same time to make friends of our enemies. —
Pythagoras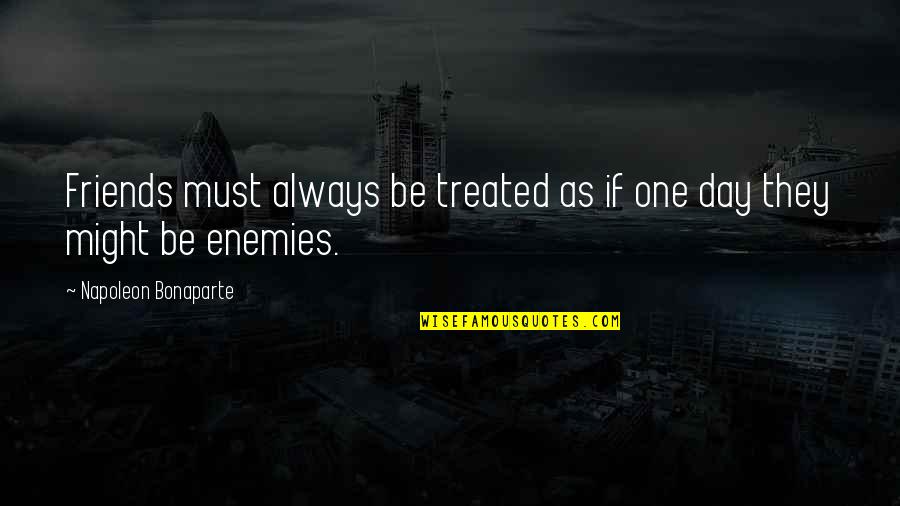 Friends must always be treated as if one day they might be enemies. —
Napoleon Bonaparte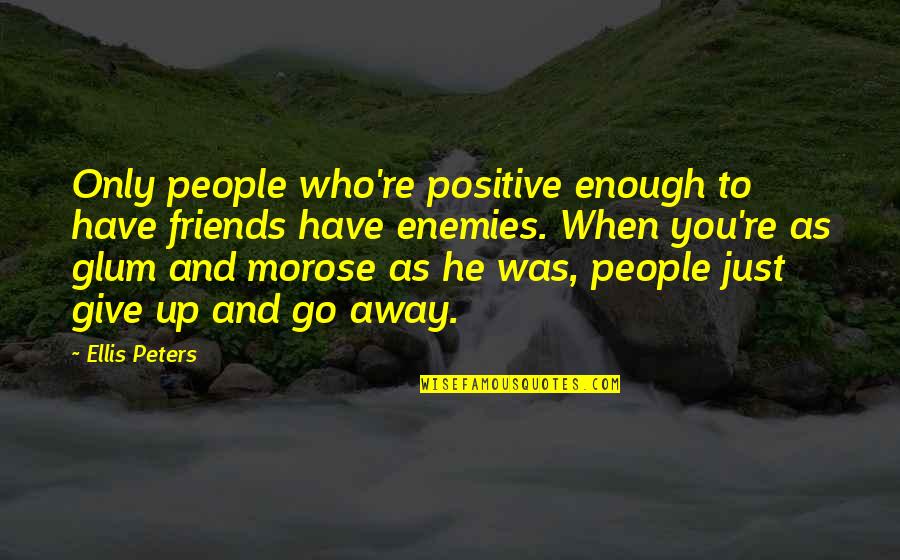 Only people who're positive enough to have friends have enemies. When you're as glum and morose as he was, people just give up and go away. —
Ellis Peters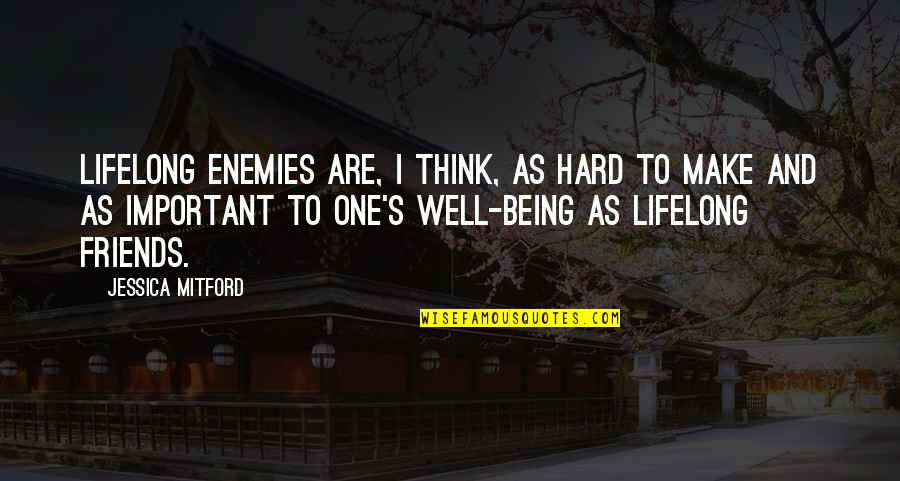 Lifelong enemies are, I think, as hard to make and as important to one's well-being as lifelong friends. —
Jessica Mitford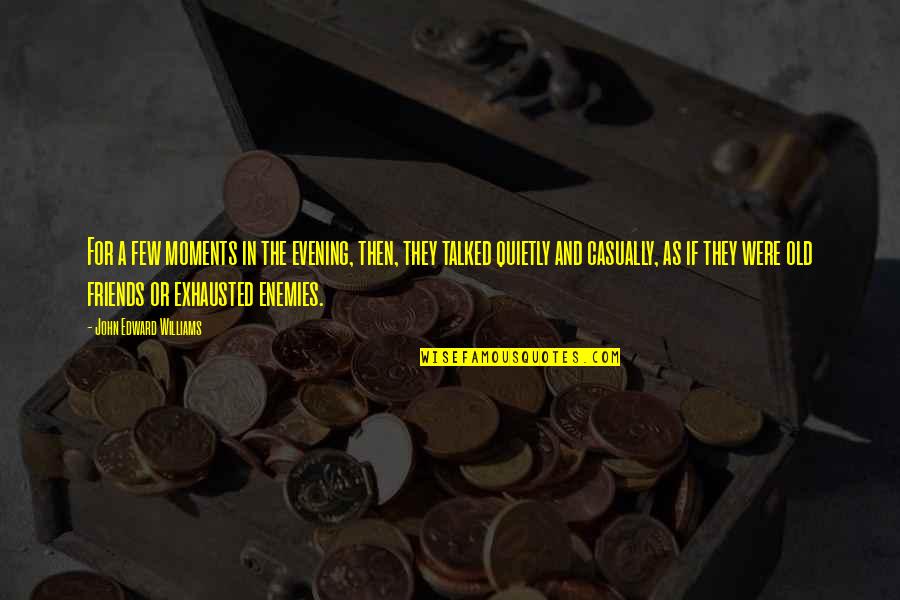 For a few moments in the evening, then, they talked quietly and casually, as if they were old friends or exhausted enemies. —
John Edward Williams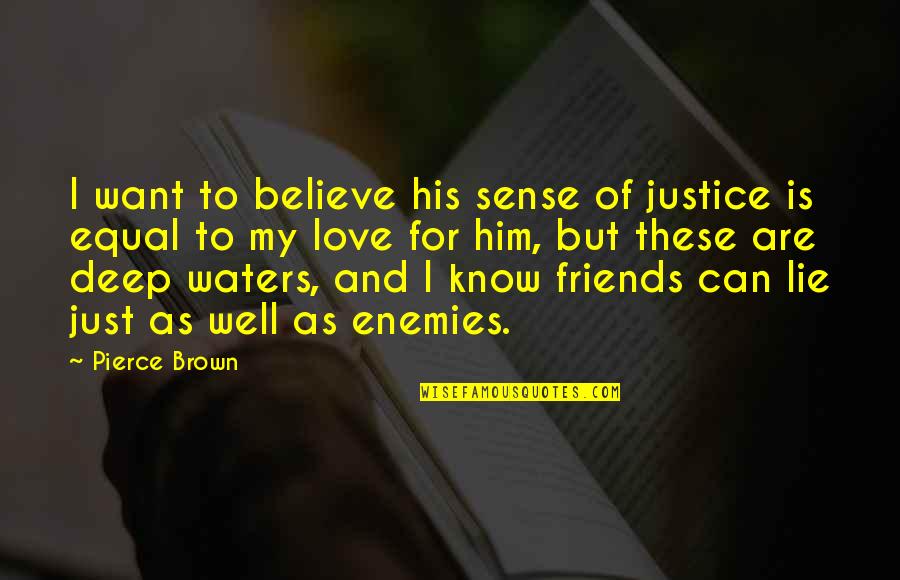 I want to believe his sense of justice is equal to my love for him, but these are deep waters, and I know friends can lie just as well as enemies. —
Pierce Brown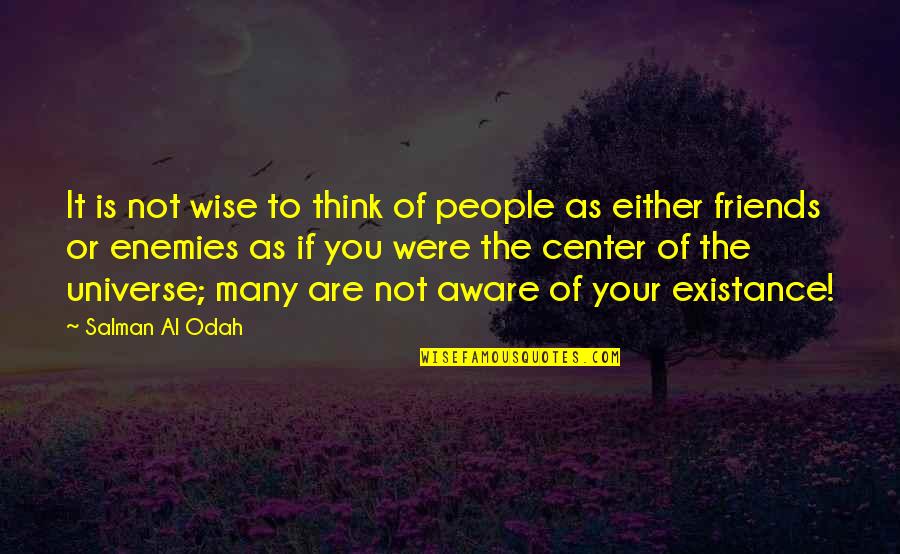 It is not wise to think of people as either friends or enemies as if you were the center of the universe; many are not aware of your existance! —
Salman Al Odah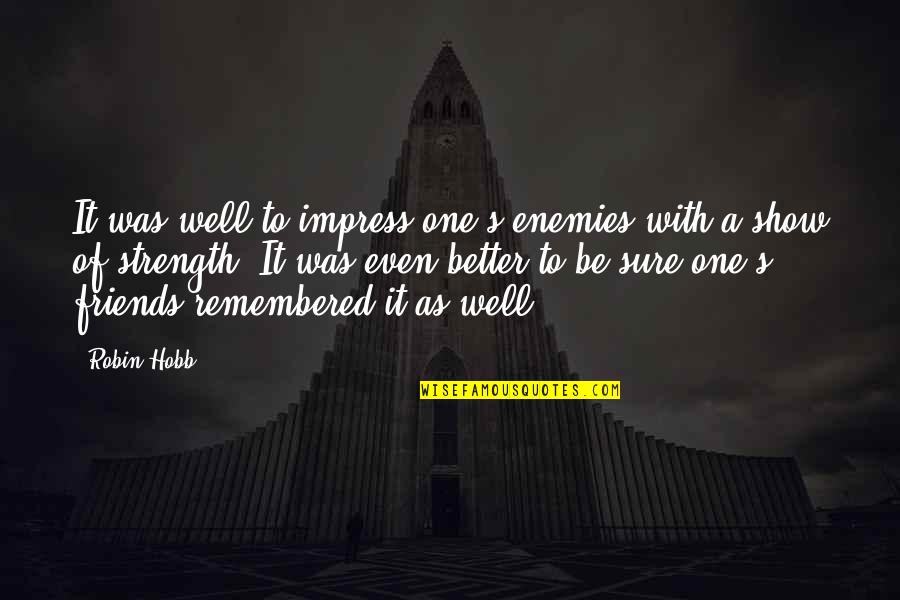 It was well to impress one's enemies with a show of strength. It was even better to be sure one's friends remembered it as well. —
Robin Hobb
Keep your friends close, your enemies closer, and the junk food as far away as possble. —
Krista Scott-Dixon
Take no duty of the Guard lightly. Friends must not be enemies
Just as enemies must not be friends.
Discerning the two is a life's work. —
David Petersen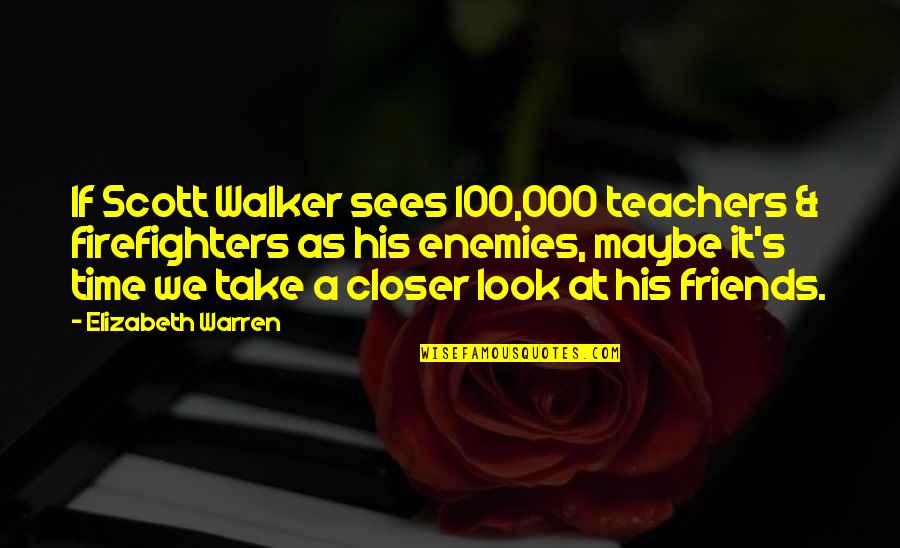 If Scott Walker sees 100,000 teachers & firefighters as his enemies, maybe it's time we take a closer look at his friends. —
Elizabeth Warren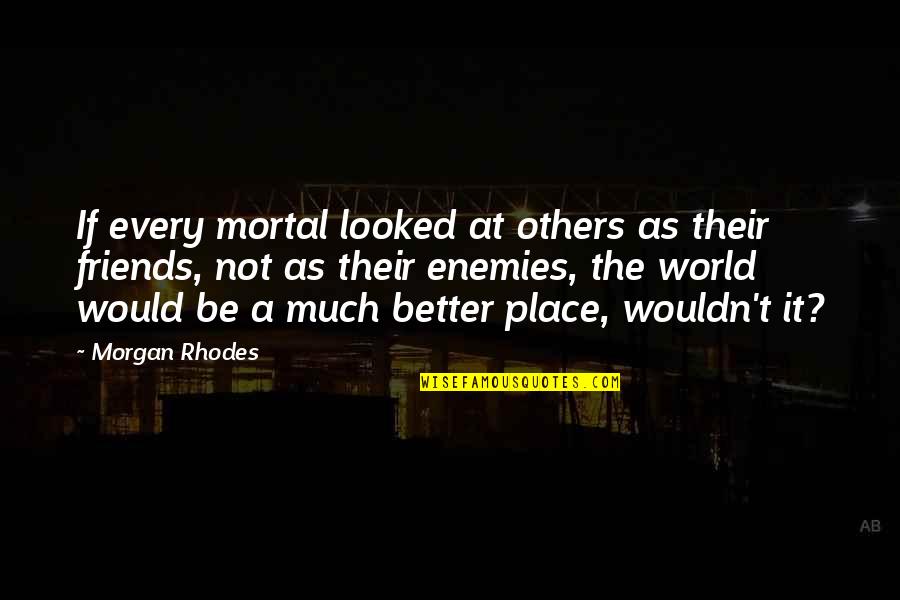 If every mortal looked at others as their friends, not as their enemies, the world would be a much better place, wouldn't it? —
Morgan Rhodes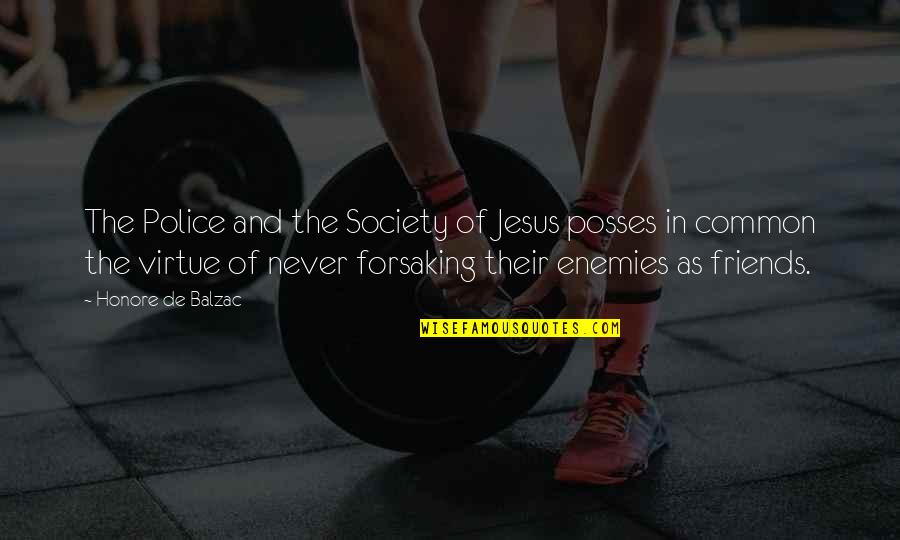 The Police and the Society of Jesus posses in common the virtue of never forsaking their enemies as friends. —
Honore De Balzac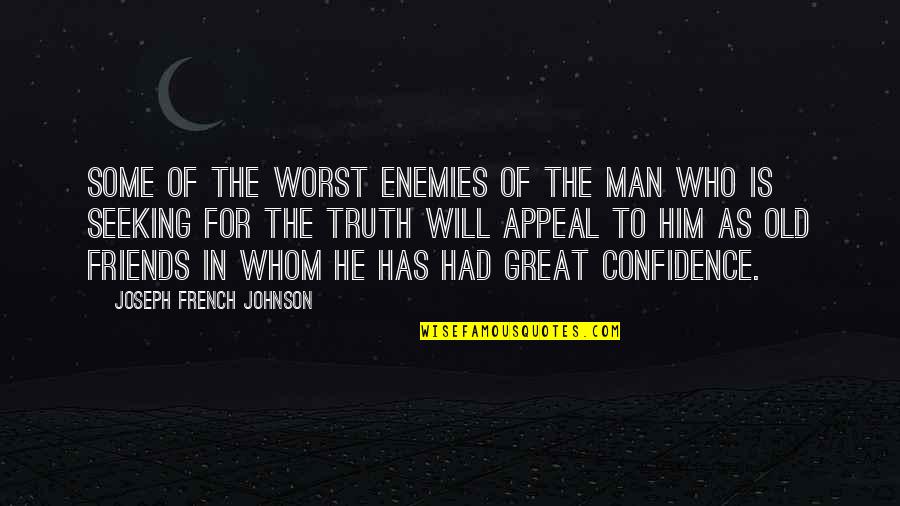 Some of the worst enemies of the man who is seeking for the truth will appeal to him as old friends in whom he has had great confidence. —
Joseph French Johnson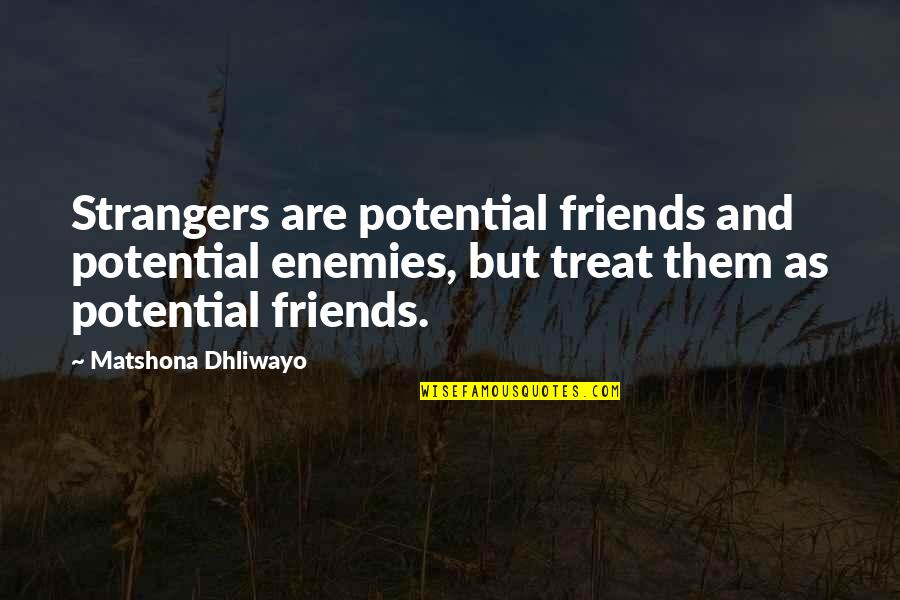 Strangers are potential friends and potential enemies, but treat them as potential friends. —
Matshona Dhliwayo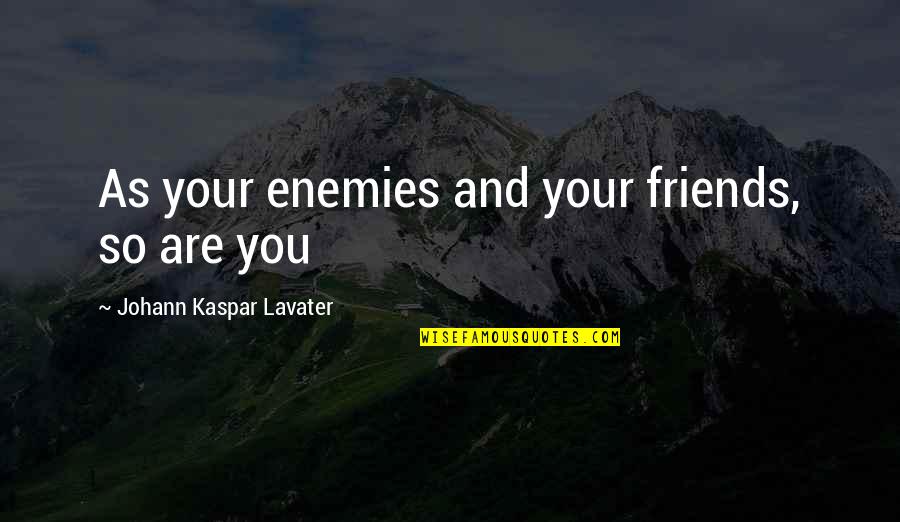 As your enemies and your friends, so are you —
Johann Kaspar Lavater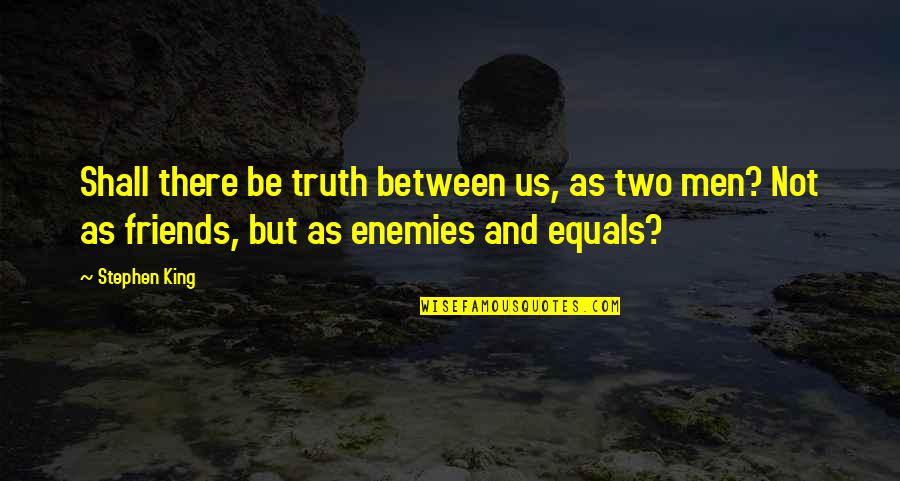 Shall there be truth between us, as two men? Not as friends, but as enemies and equals? —
Stephen King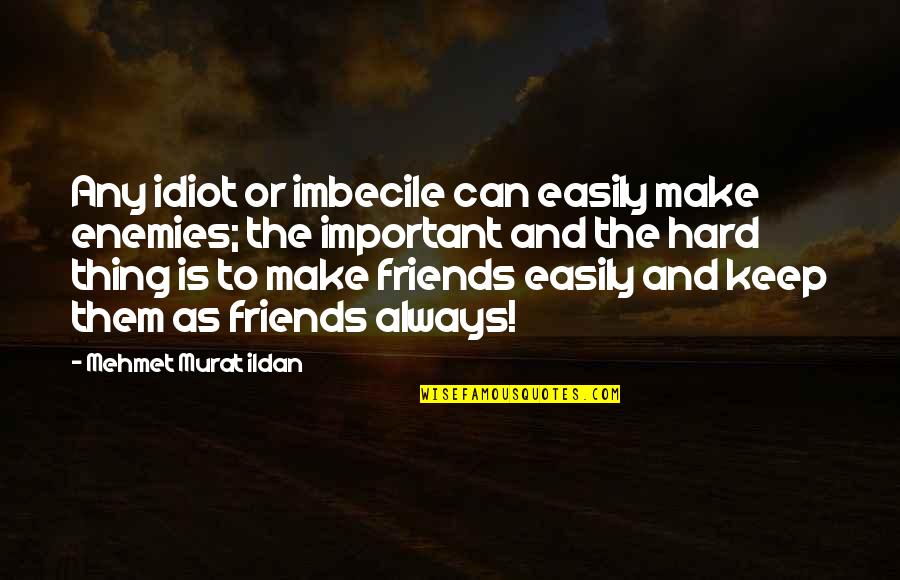 Any idiot or imbecile can easily make enemies; the important and the hard thing is to make friends easily and keep them as friends always! —
Mehmet Murat Ildan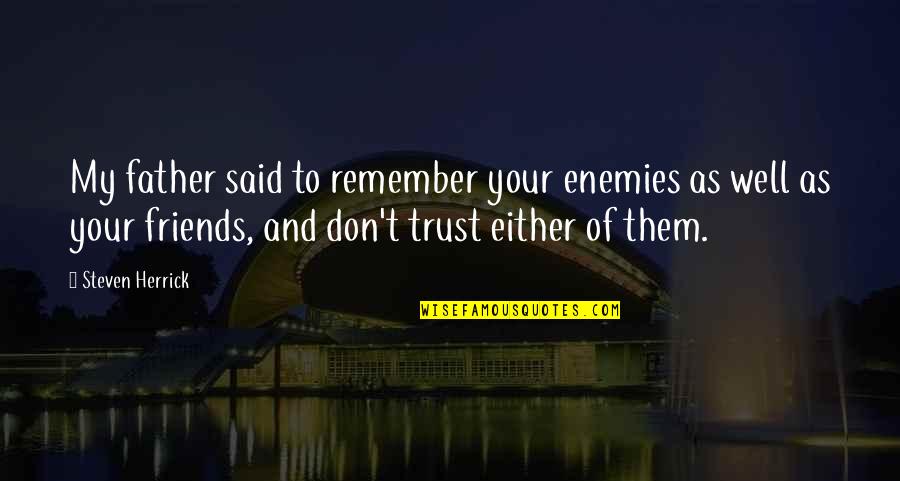 My father said to remember your enemies as well as your friends, and don't trust either of them. —
Steven Herrick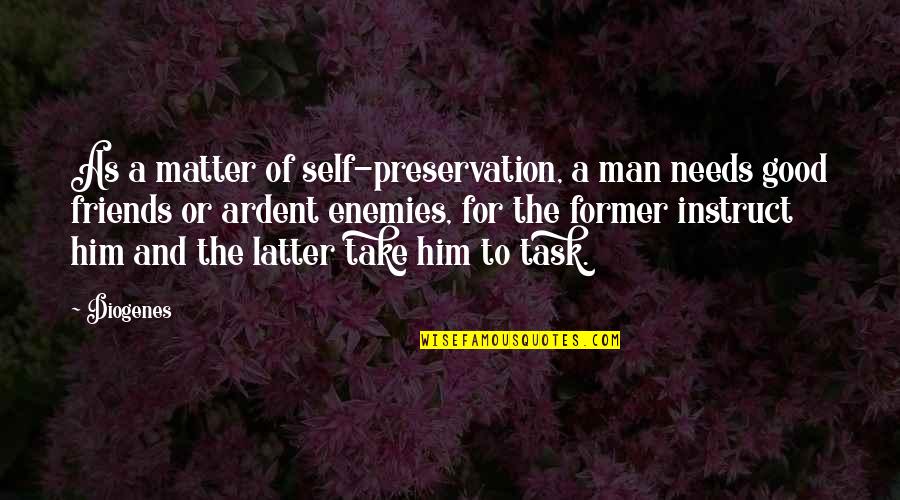 As a matter of self-preservation, a man needs good friends or ardent enemies, for the former instruct him and the latter take him to task. —
Diogenes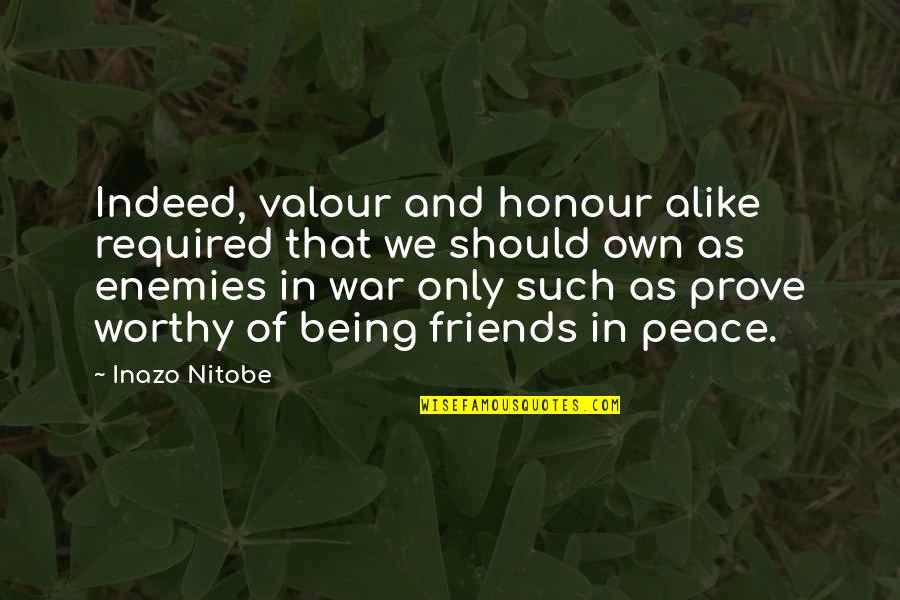 Indeed, valour and honour alike required that we should own as enemies in war only such as prove worthy of being friends in peace. —
Inazo Nitobe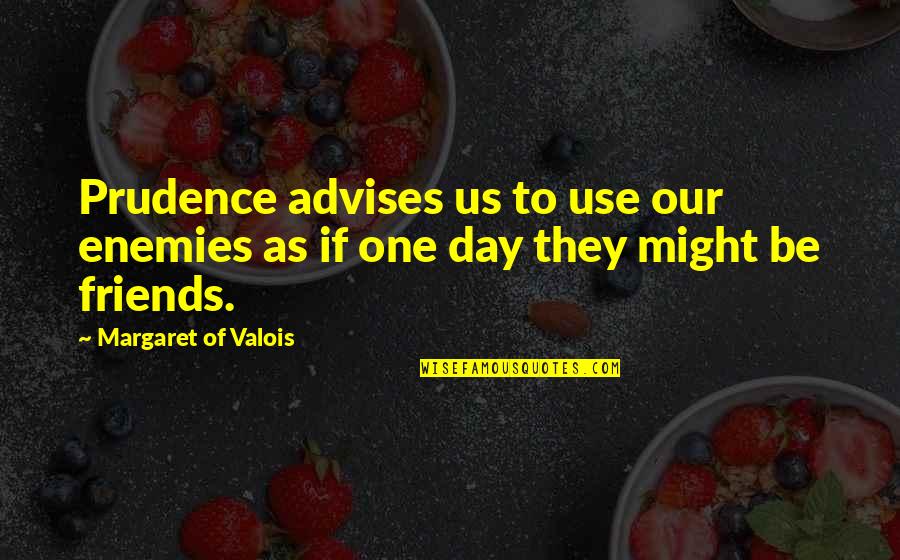 Prudence advises us to use our enemies as if one day they might be friends. —
Margaret Of Valois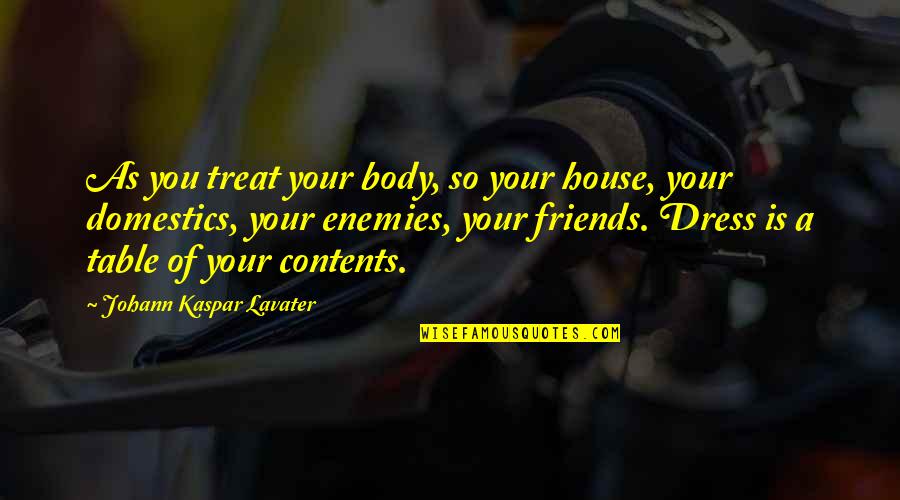 As you treat your body, so your house, your domestics, your enemies, your friends. Dress is a table of your contents. —
Johann Kaspar Lavater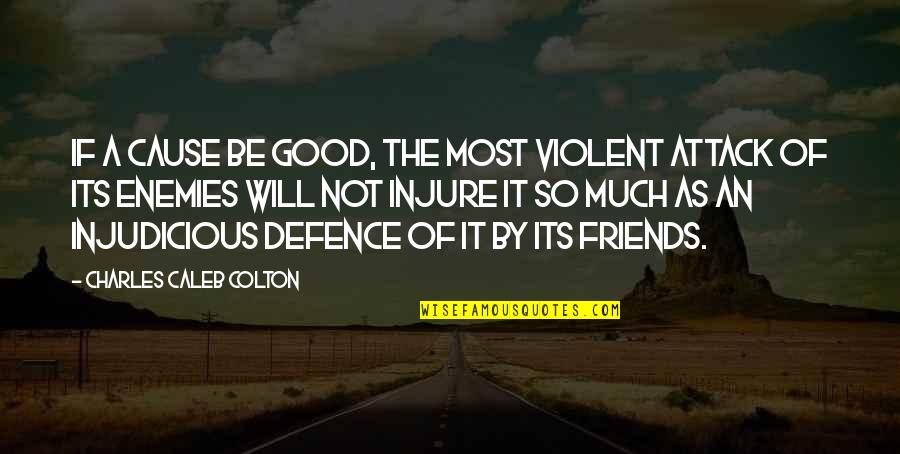 If a cause be good, the most violent attack of its enemies will not injure it so much as an injudicious defence of it by its friends. —
Charles Caleb Colton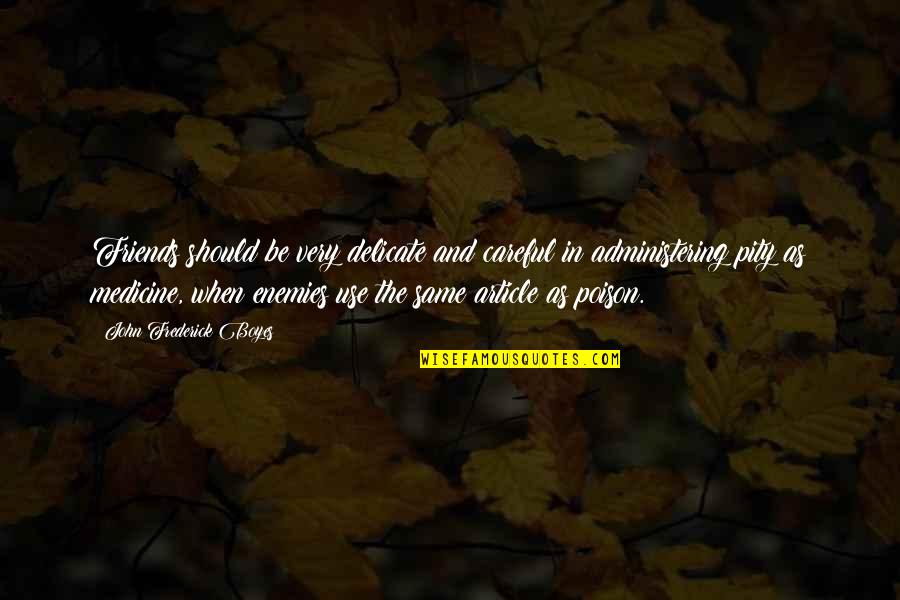 Friends should be very delicate and careful in administering pity as medicine, when enemies use the same article as poison. —
John Frederick Boyes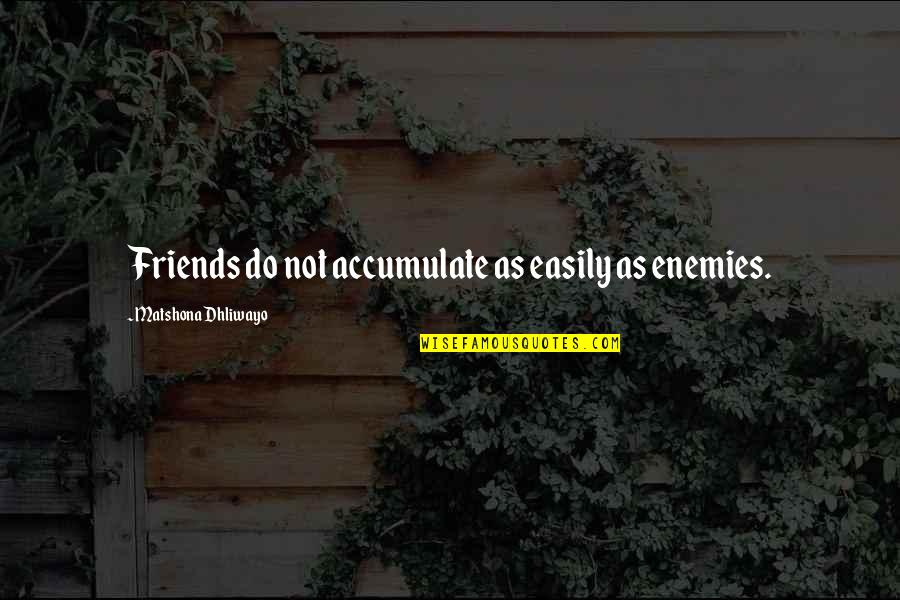 Friends do not accumulate as easily as enemies. —
Matshona Dhliwayo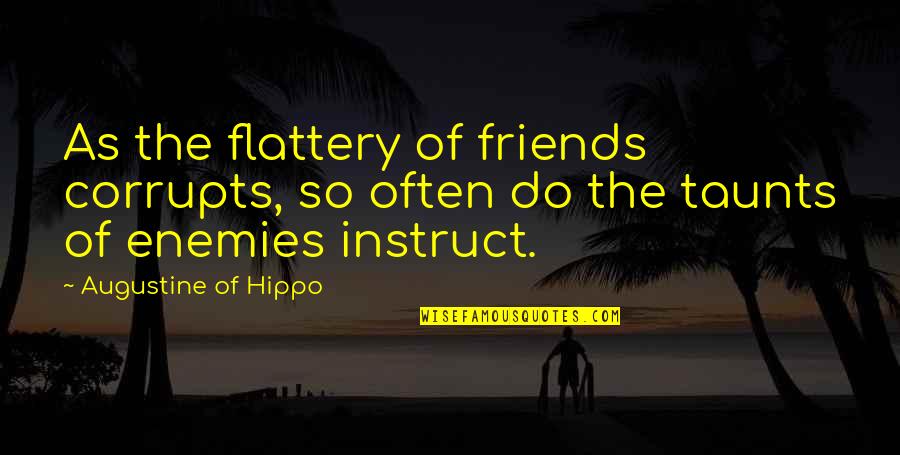 As the flattery of friends corrupts, so often do the taunts of enemies instruct. —
Augustine Of Hippo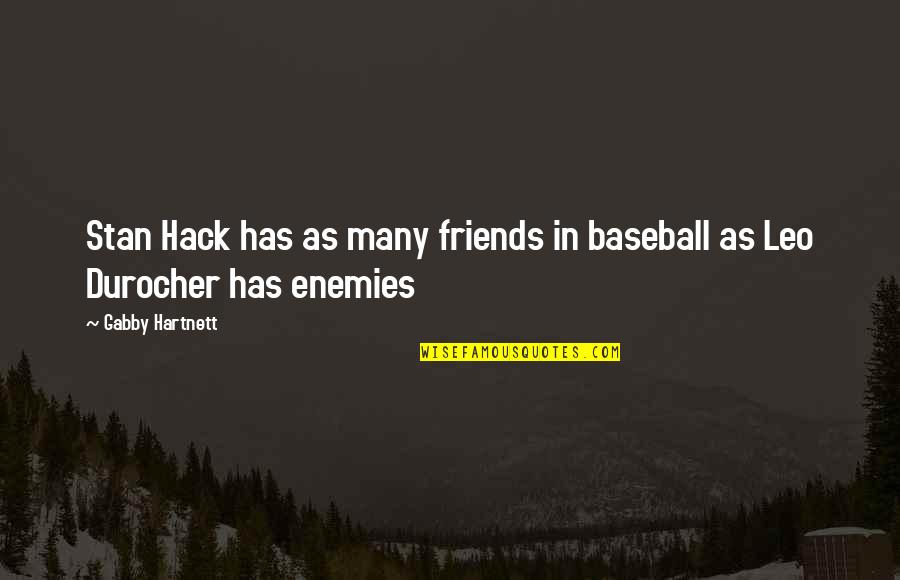 Stan Hack has as many friends in baseball as Leo Durocher has enemies —
Gabby Hartnett