Freedom On The Road Quotes
Collection of top 39 famous quotes about Freedom On The Road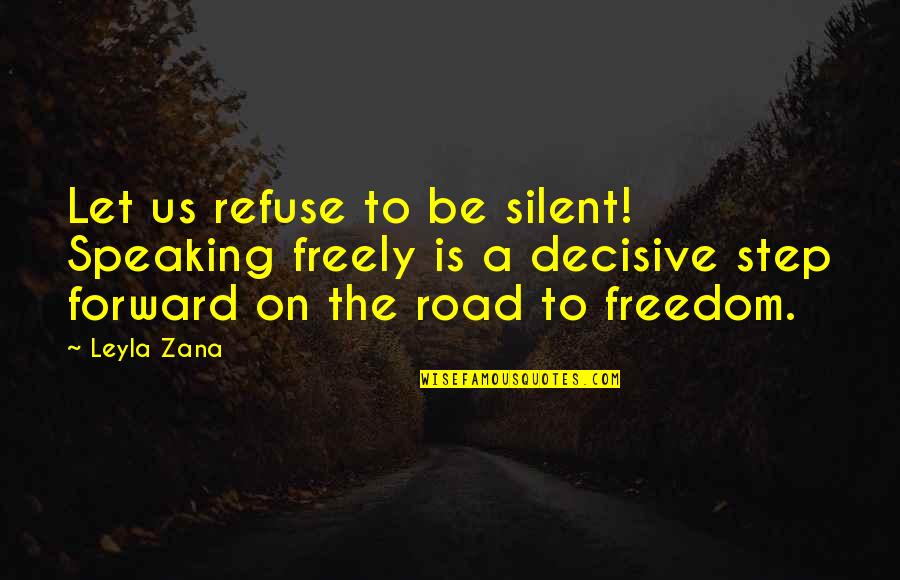 Let us refuse to be silent! Speaking freely is a decisive step forward on the road to freedom.
—
Leyla Zana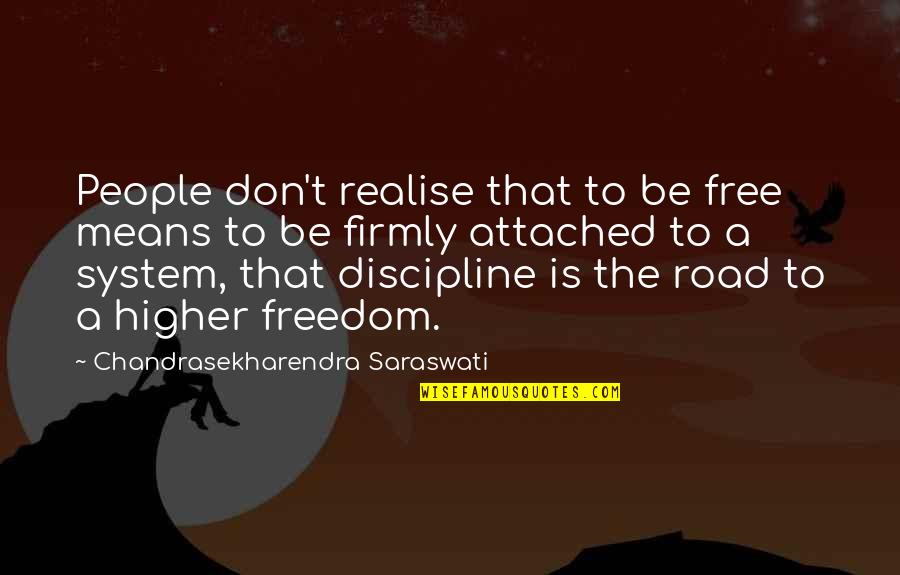 People don't realise that to be free means to be firmly attached to a system, that discipline is the road to a higher freedom.
—
Chandrasekharendra Saraswati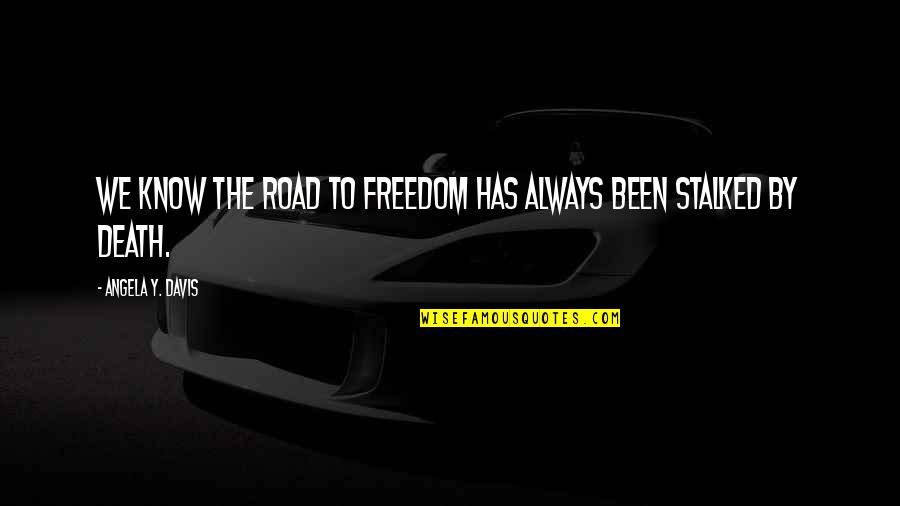 We know the road to freedom has always been stalked by death.
—
Angela Y. Davis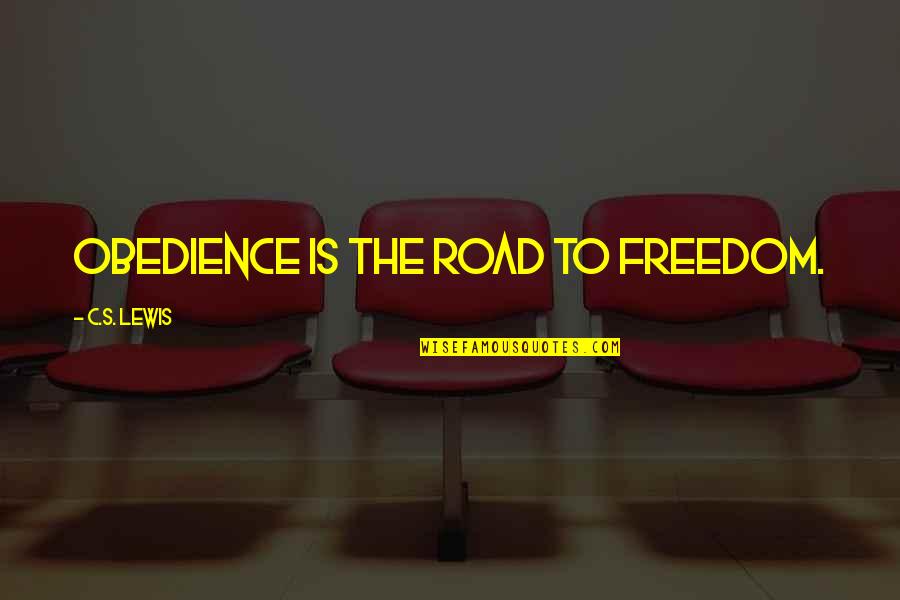 Obedience is the road to freedom.
—
C.S. Lewis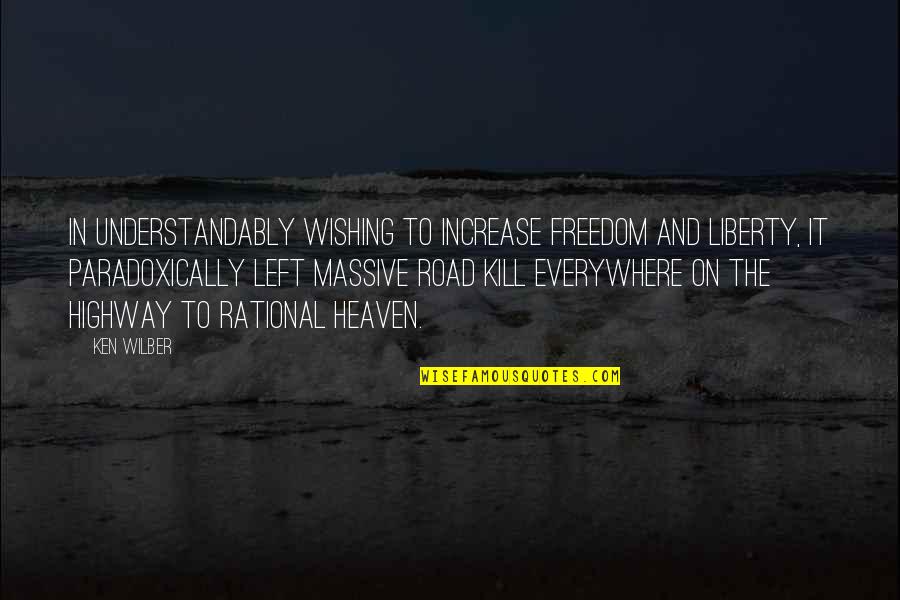 In understandably wishing to increase freedom and liberty, it paradoxically left massive road kill everywhere on the highway to rational heaven.
—
Ken Wilber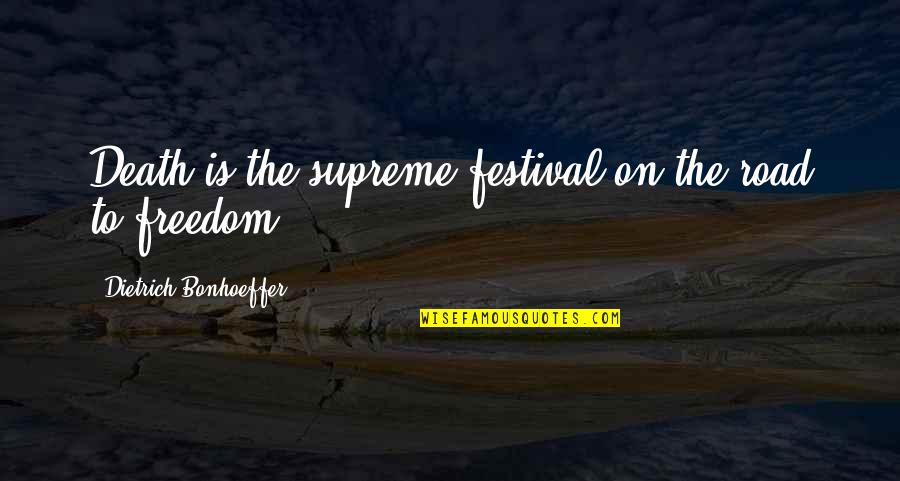 Death is the supreme festival on the road to freedom.
—
Dietrich Bonhoeffer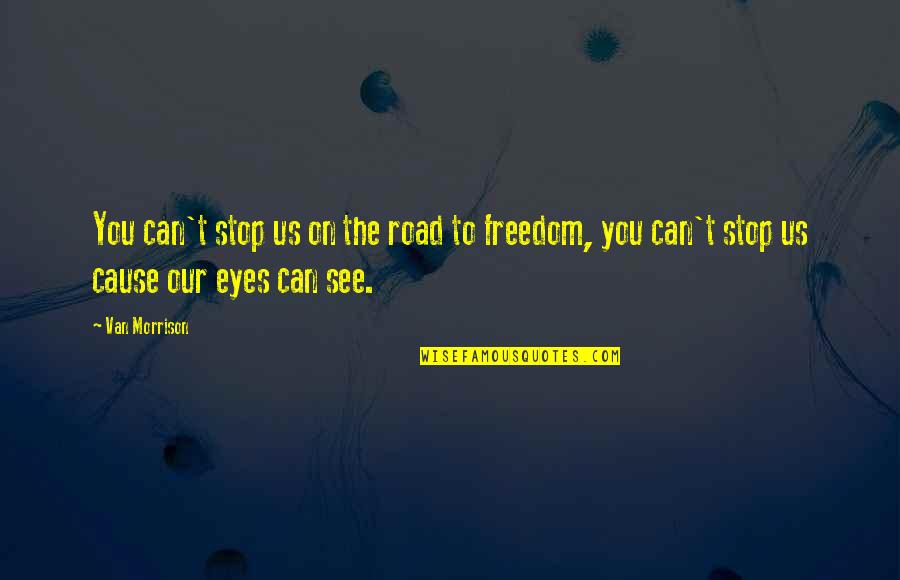 You can't stop us on the road to freedom, you can't stop us cause our eyes can see.
—
Van Morrison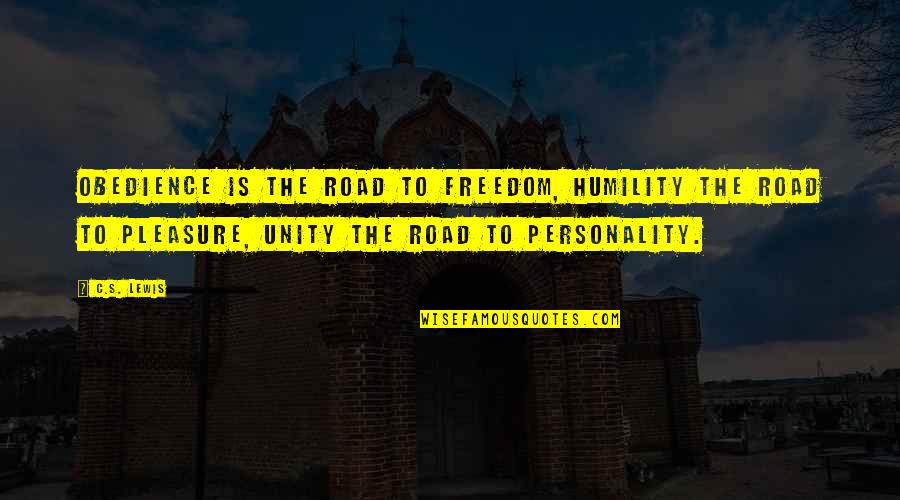 Obedience is the road to freedom, humility the road to pleasure, unity the road to personality.
—
C.S. Lewis
[M]an is not permitted without censure to follow his own thoughts in the search of truth, when they lead him ever so little out of the common road. —
John Locke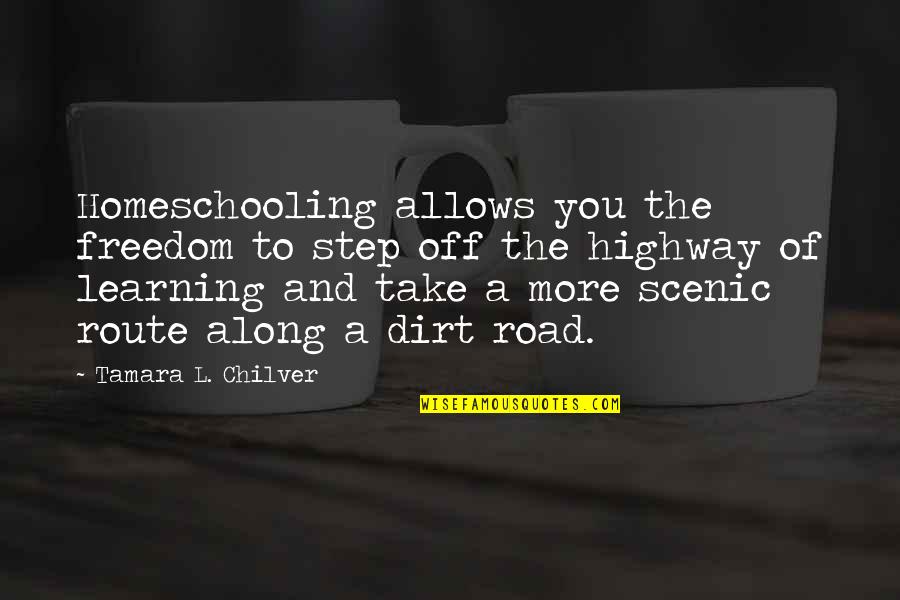 Homeschooling allows you the freedom to step off the highway of learning and take a more scenic route along a dirt road. —
Tamara L. Chilver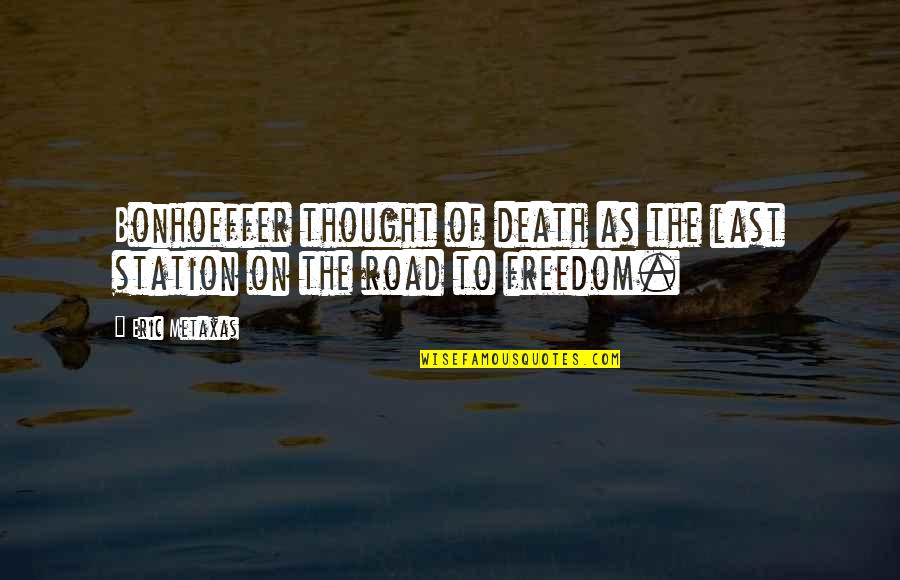 Bonhoeffer thought of death as the last station on the road to freedom. —
Eric Metaxas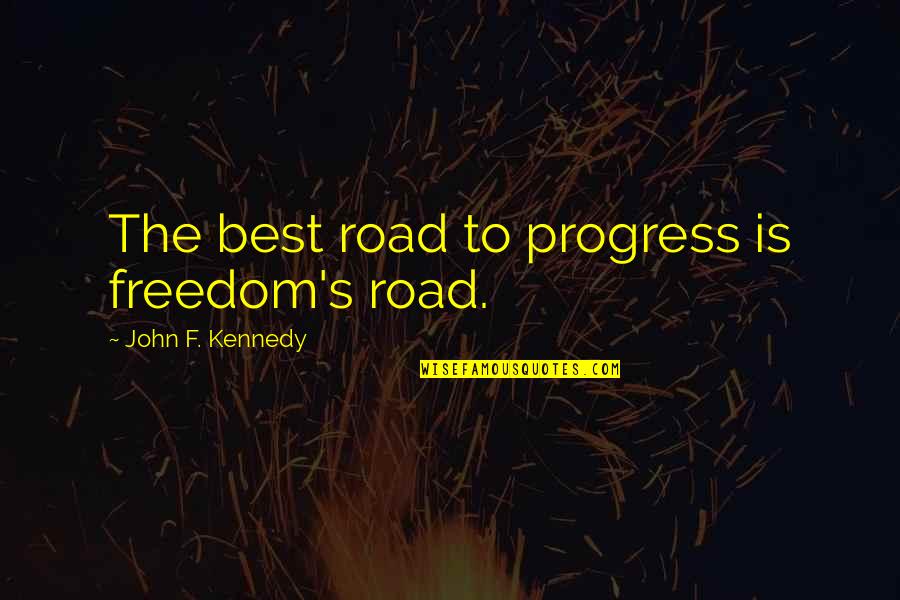 The best road to progress is freedom's road. —
John F. Kennedy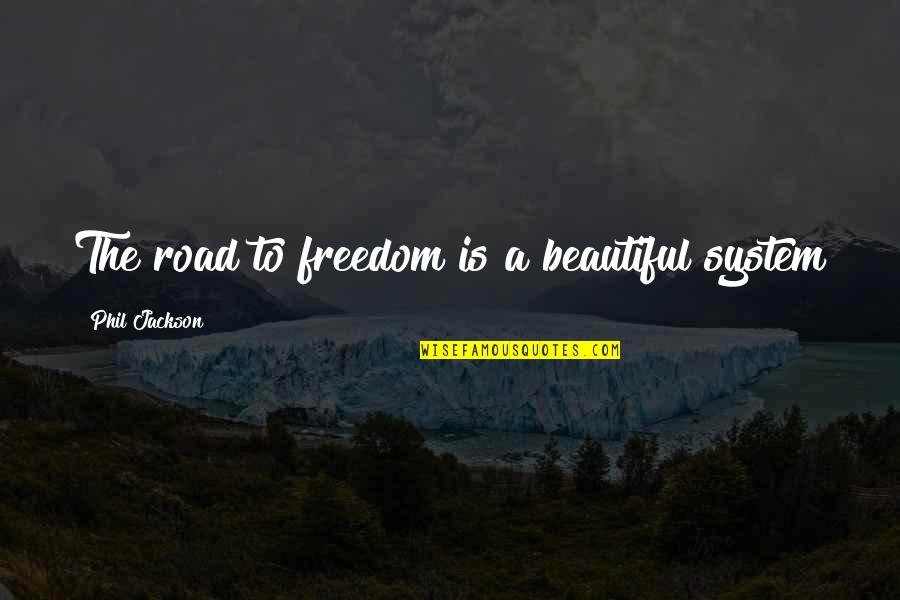 The road to freedom is a beautiful system —
Phil Jackson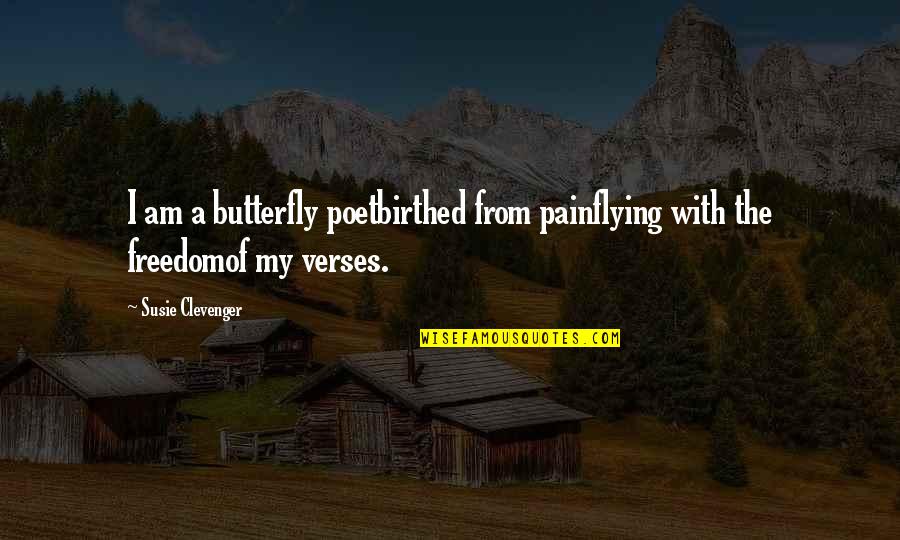 I am a butterfly poet
birthed from pain
flying with the freedom
of my verses. —
Susie Clevenger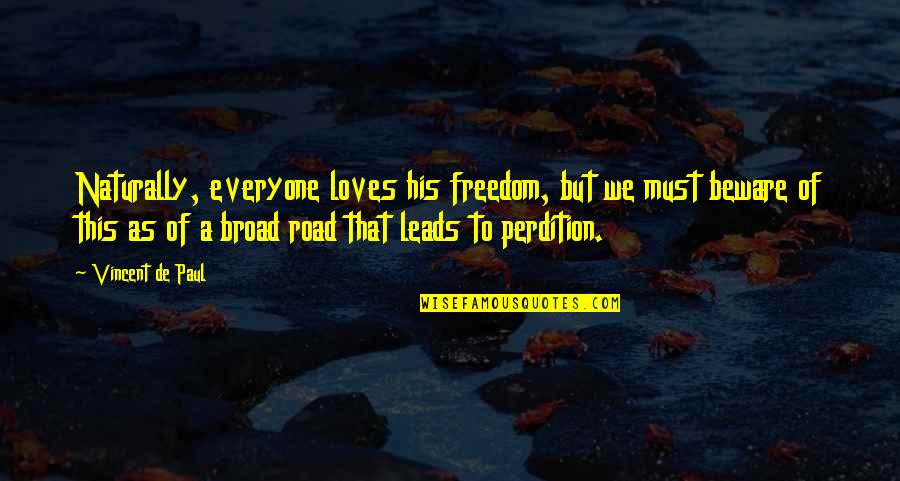 Naturally, everyone loves his freedom, but we must beware of this as of a broad road that leads to perdition. —
Vincent De Paul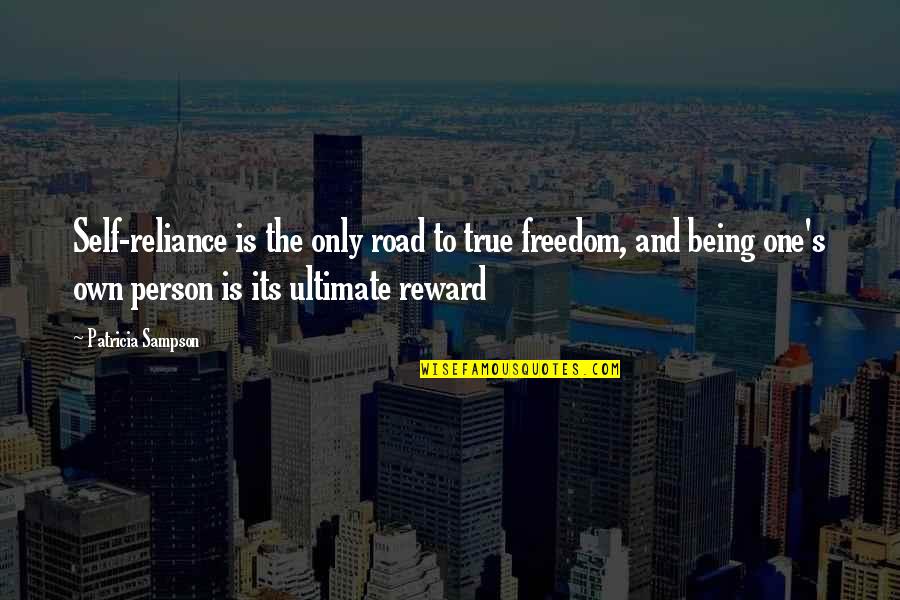 Self-reliance is the only road to true freedom, and being one's own person is its ultimate reward —
Patricia Sampson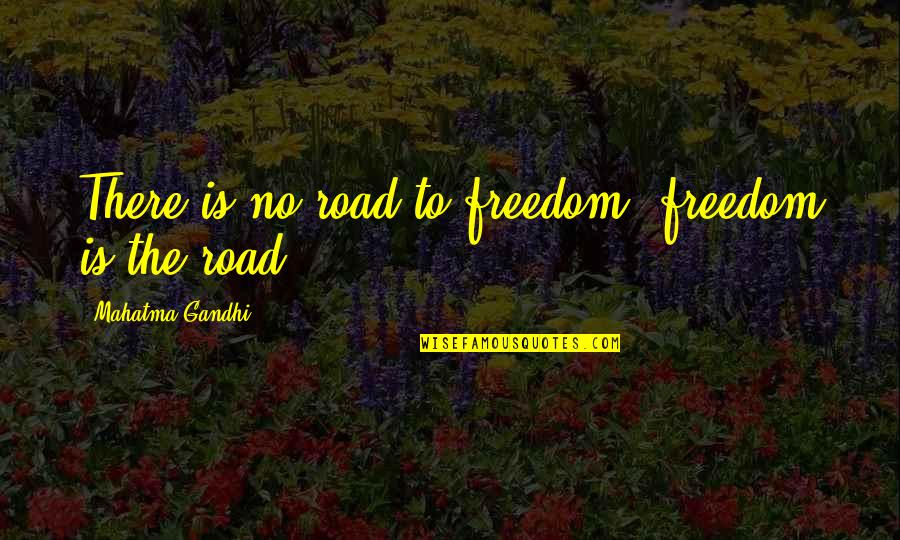 There is no road to freedom, freedom is the road. —
Mahatma Gandhi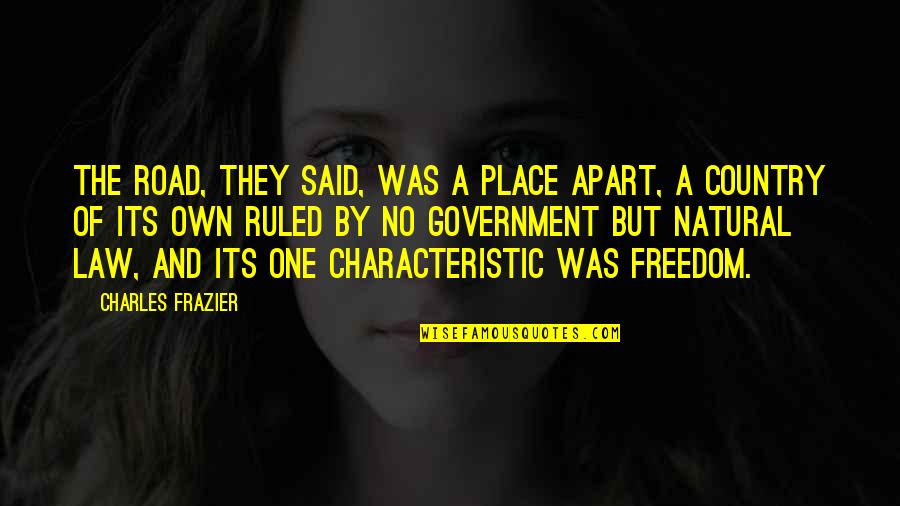 The road, they said, was a place apart, a country of its own ruled by no government but natural law, and its one characteristic was freedom. —
Charles Frazier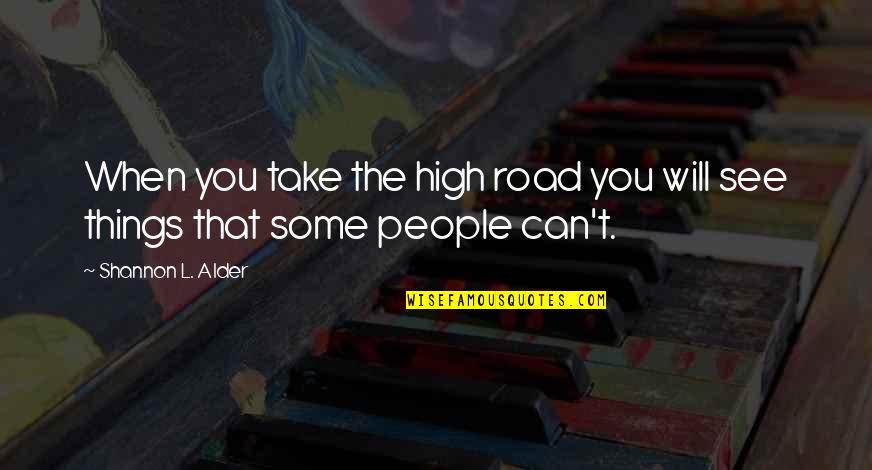 When you take the high road you will see things that some people can't. —
Shannon L. Alder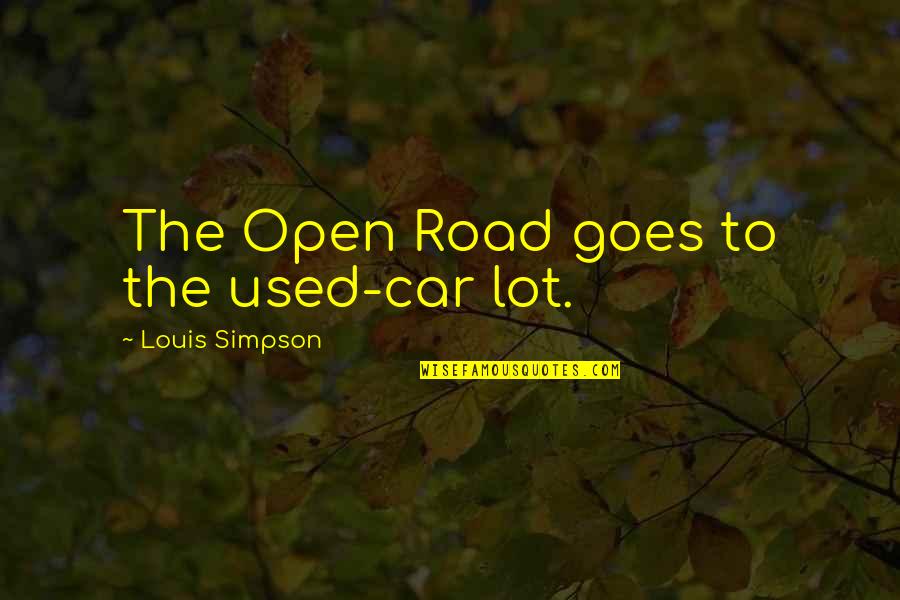 The Open Road goes to the used-car lot. —
Louis Simpson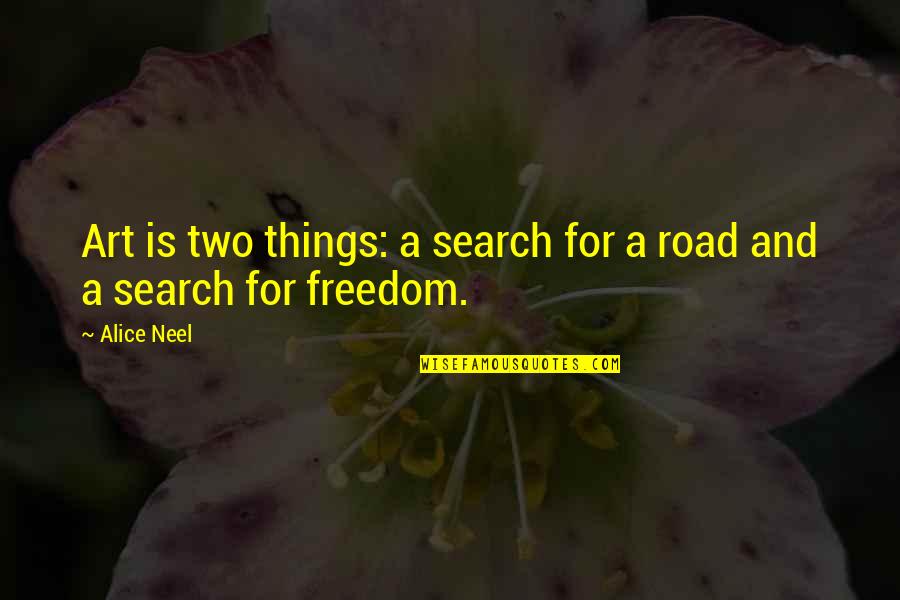 Art is two things: a search for a road and a search for freedom. —
Alice Neel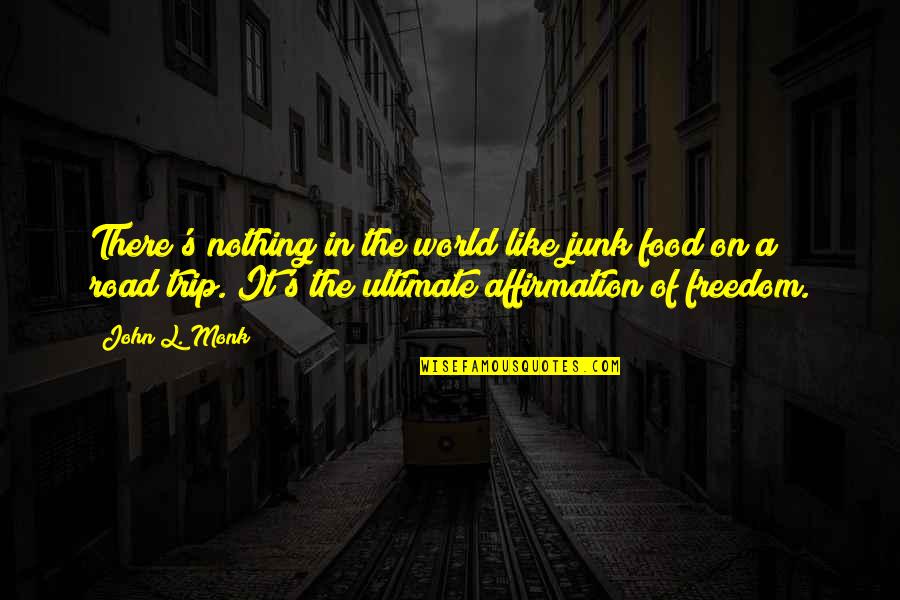 There's nothing in the world like junk food on a road trip. It's the ultimate affirmation of freedom. —
John L. Monk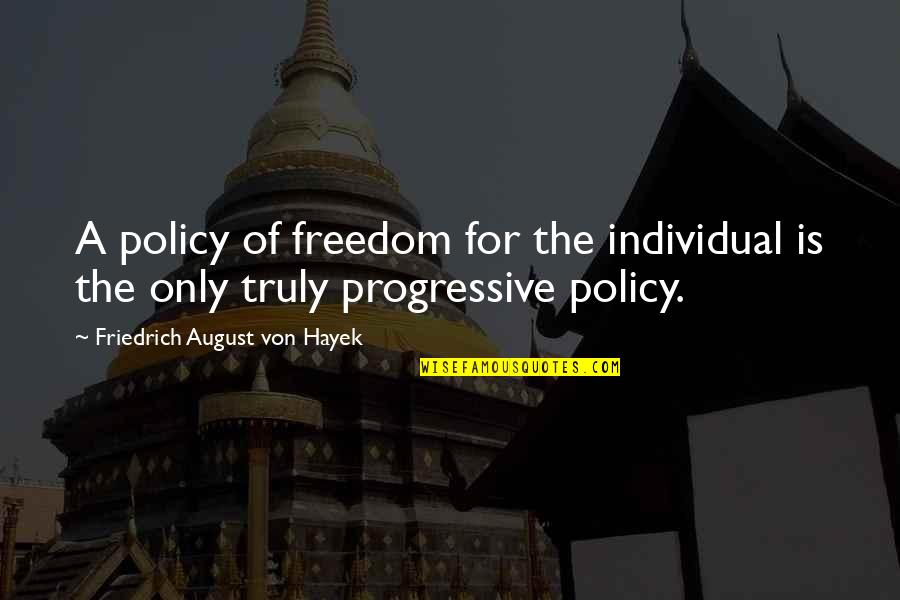 A policy of freedom for the individual is the only truly progressive policy. —
Friedrich August Von Hayek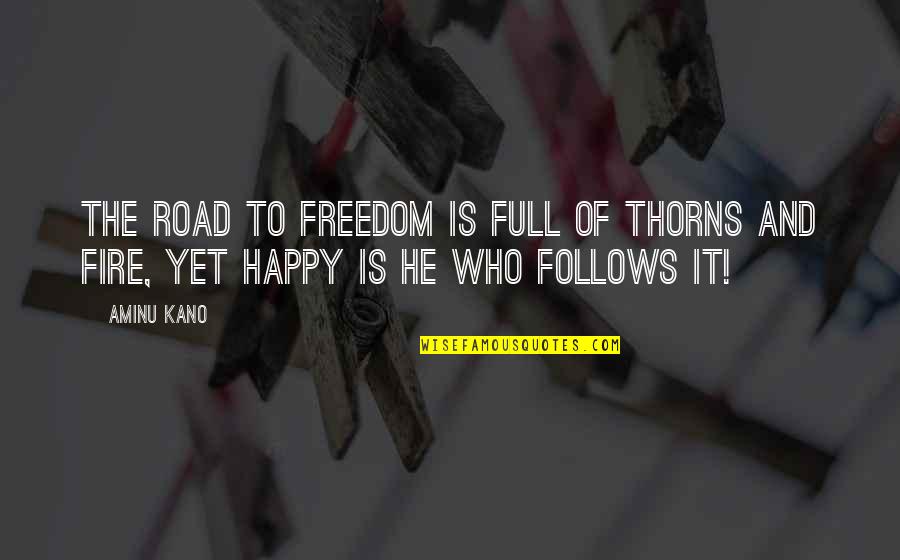 The road to freedom is full of thorns and fire, yet happy is he who follows it! —
Aminu Kano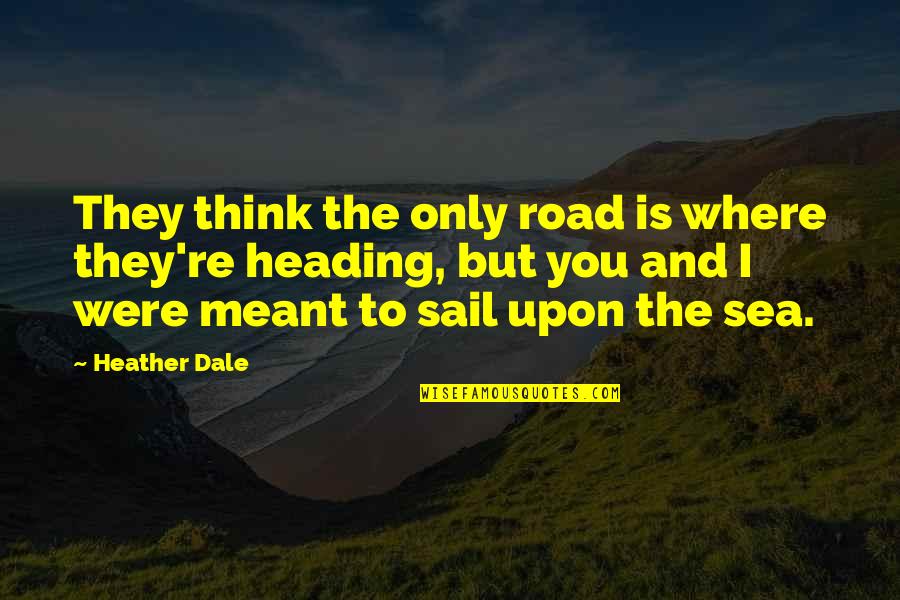 They think the only road is where they're heading, but you and I were meant to sail upon the sea. —
Heather Dale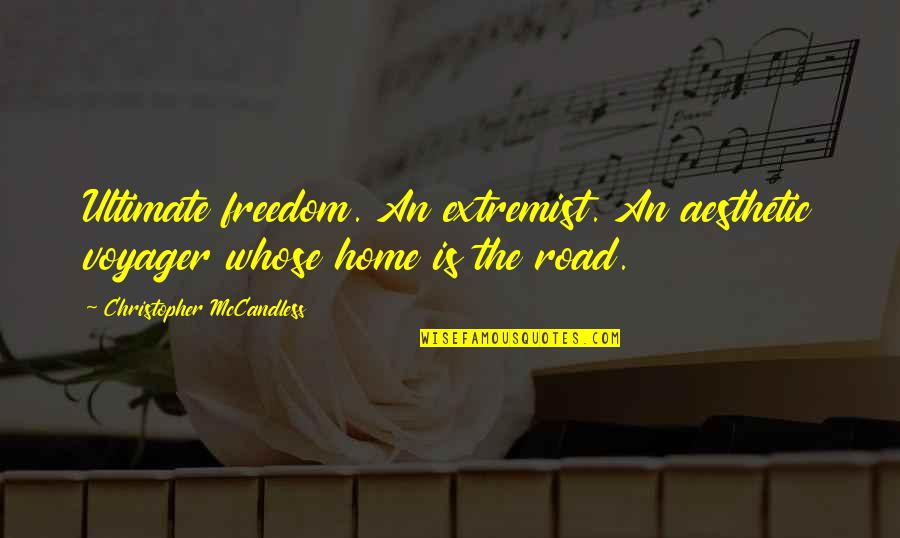 Ultimate freedom. An extremist. An aesthetic voyager whose home is the road. —
Christopher McCandless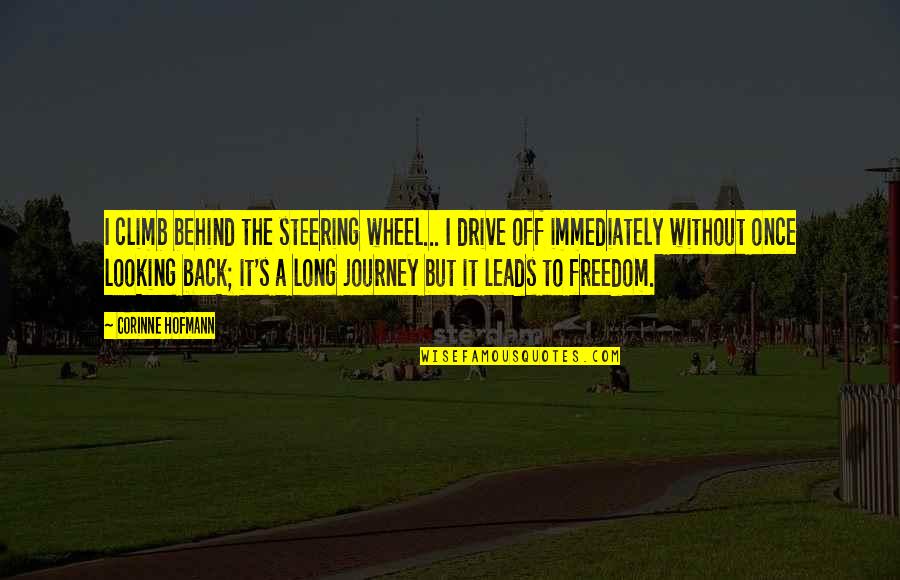 I climb behind the steering wheel... I drive off immediately without once looking back; it's a long journey but it leads to freedom. —
Corinne Hofmann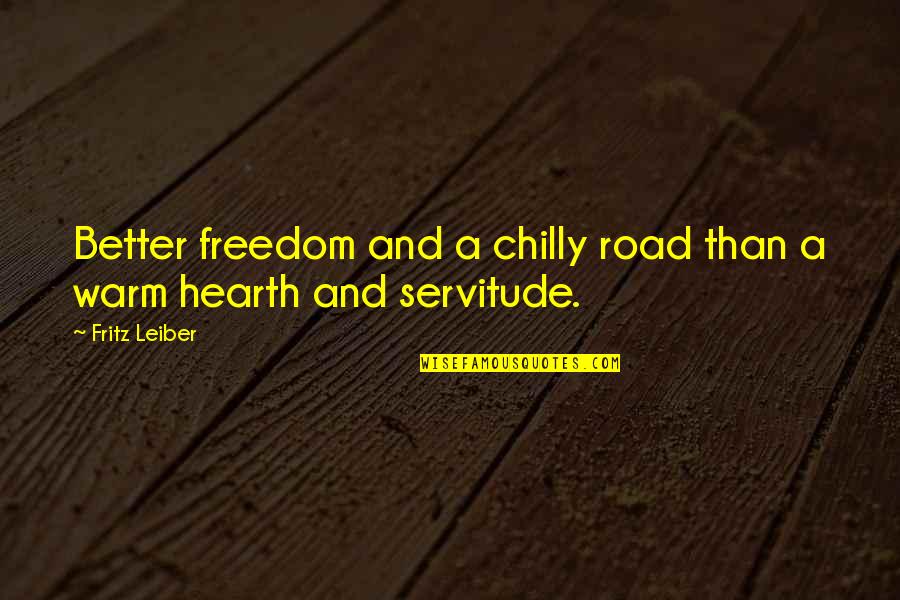 Better freedom and a chilly road than a warm hearth and servitude. —
Fritz Leiber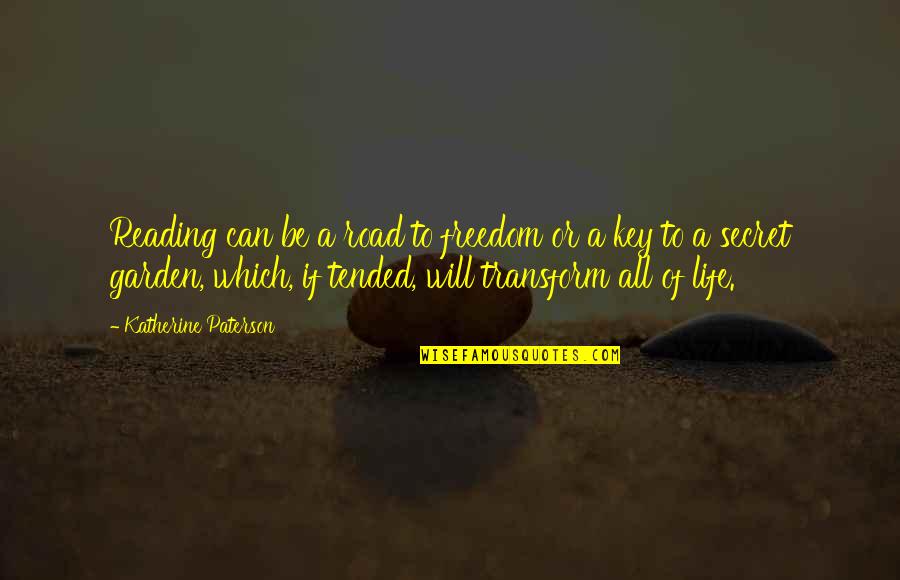 Reading can be a road to freedom or a key to a secret garden, which, if tended, will transform all of life. —
Katherine Paterson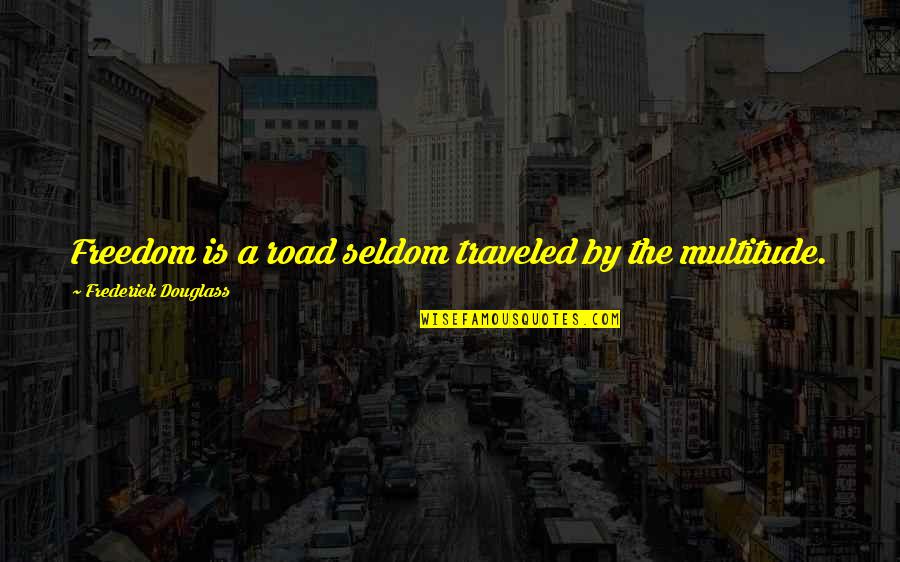 Freedom is a road seldom traveled by the multitude. —
Frederick Douglass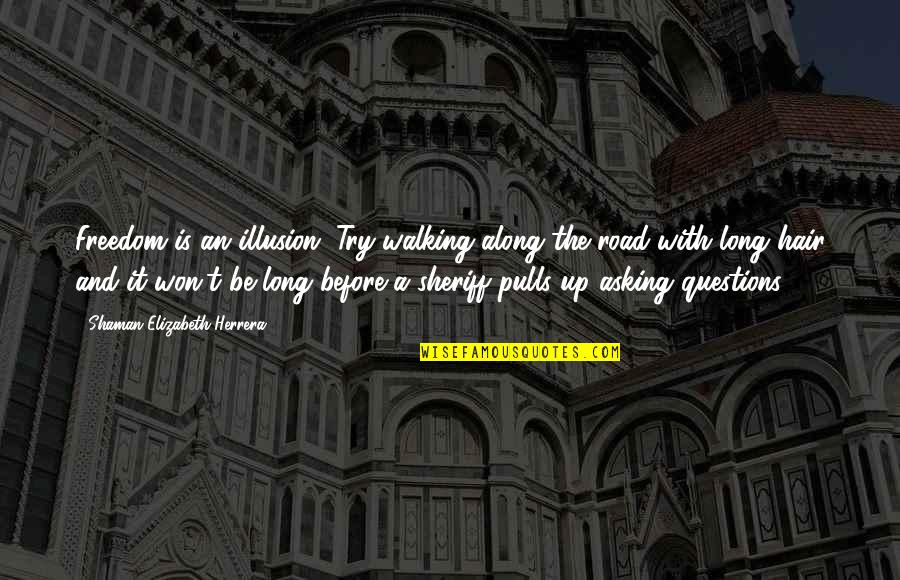 Freedom is an illusion. Try walking along the road with long hair and it won't be long before a sheriff pulls up asking questions. —
Shaman Elizabeth Herrera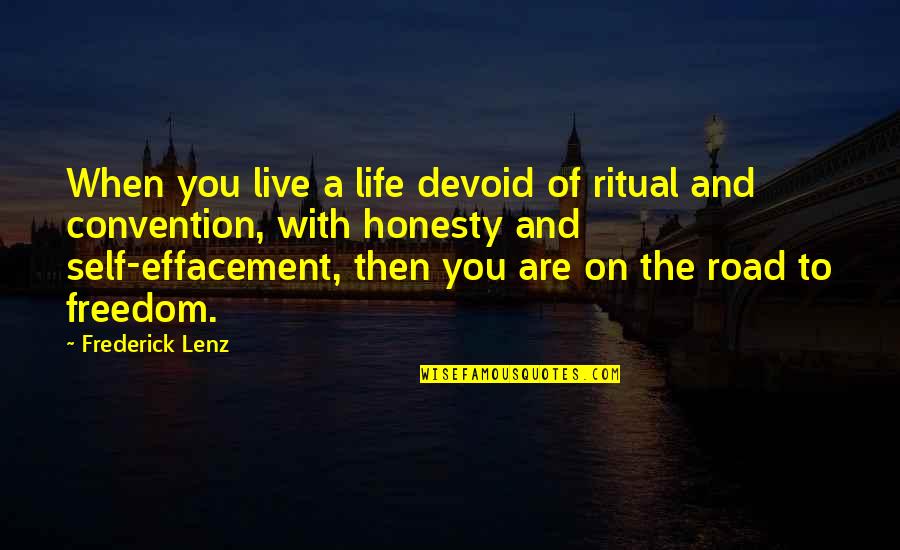 When you live a life devoid of ritual and convention, with honesty and self-effacement, then you are on the road to freedom. —
Frederick Lenz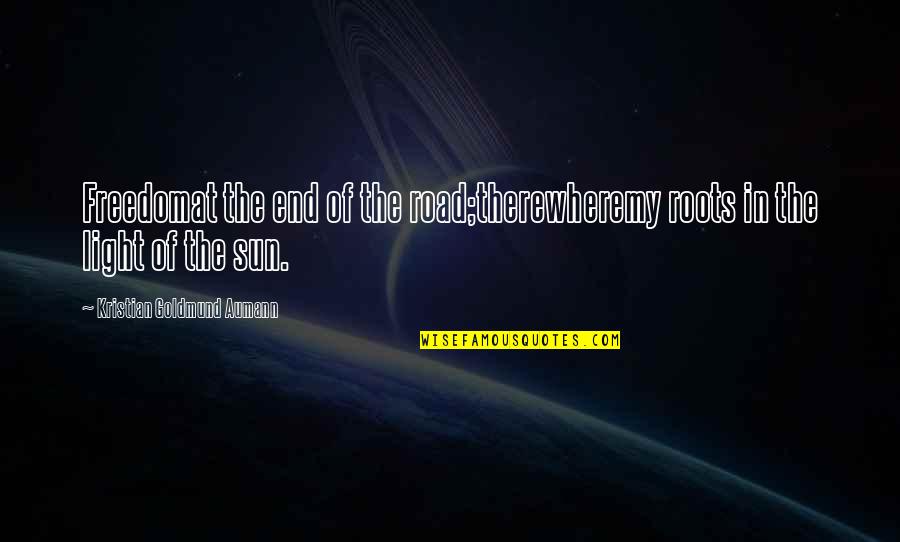 Freedom
at the end of the road;
there
where
my roots in the light of the sun. —
Kristian Goldmund Aumann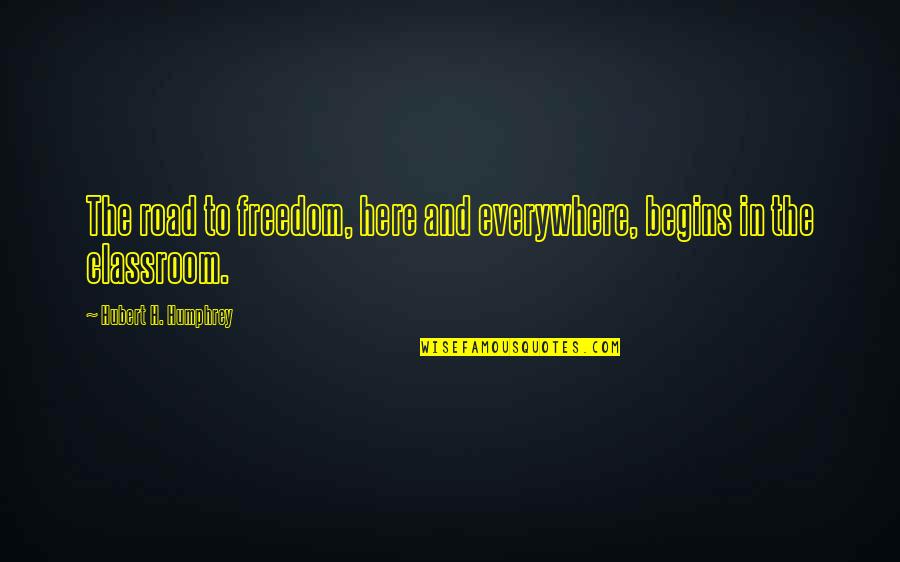 The road to freedom, here and everywhere, begins in the classroom. —
Hubert H. Humphrey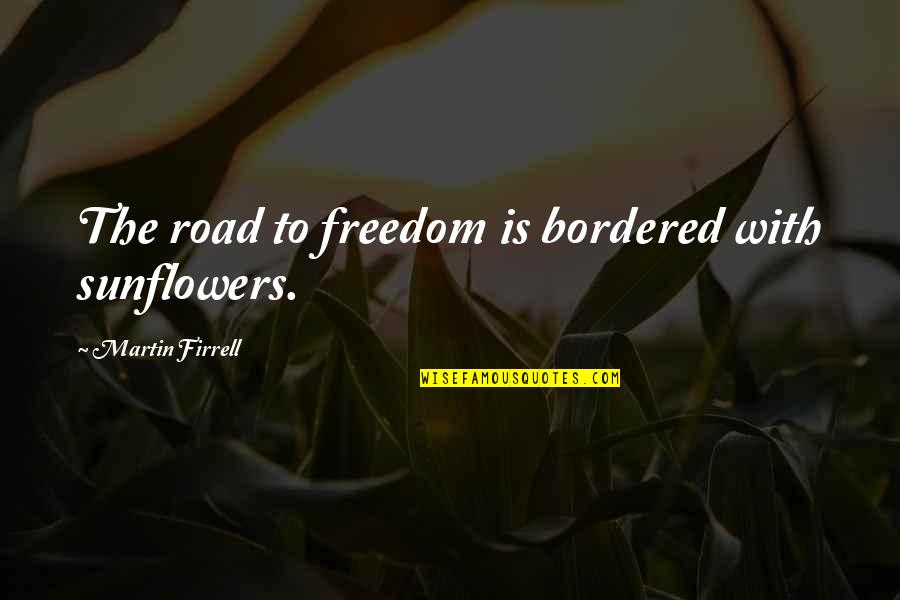 The road to freedom is bordered with sunflowers. —
Martin Firrell
The road to freedom must be uphill, even if it is arduous and frustrating. —
Andrew Goodman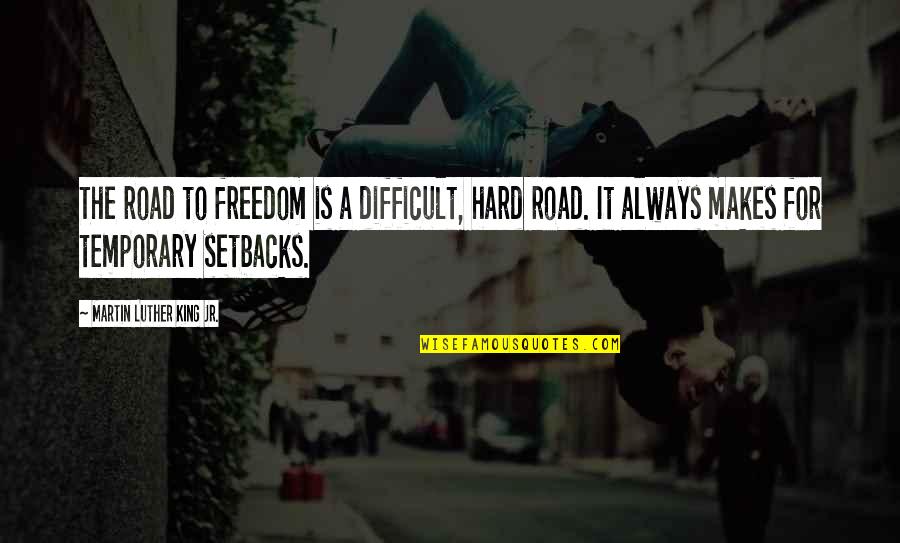 The road to freedom is a difficult, hard road. It always makes for temporary setbacks. —
Martin Luther King Jr.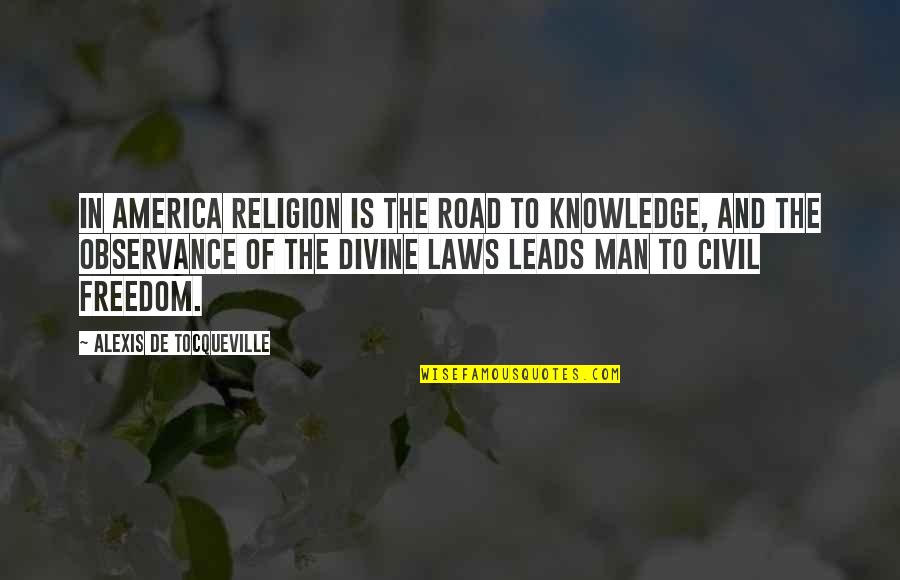 In America religion is the road to knowledge, and the observance of the divine laws leads man to civil freedom. —
Alexis De Tocqueville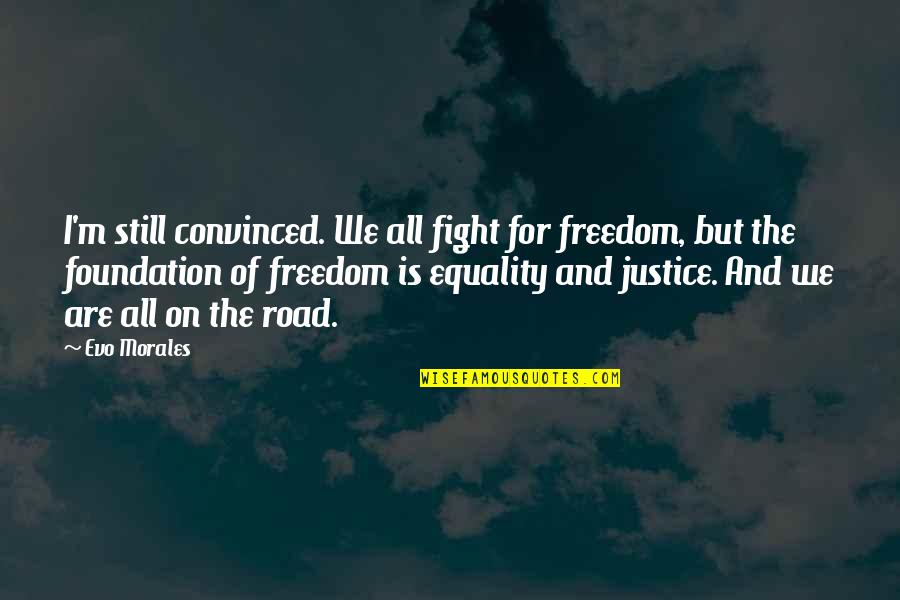 I'm still convinced. We all fight for freedom, but the foundation of freedom is equality and justice. And we are all on the road. —
Evo Morales