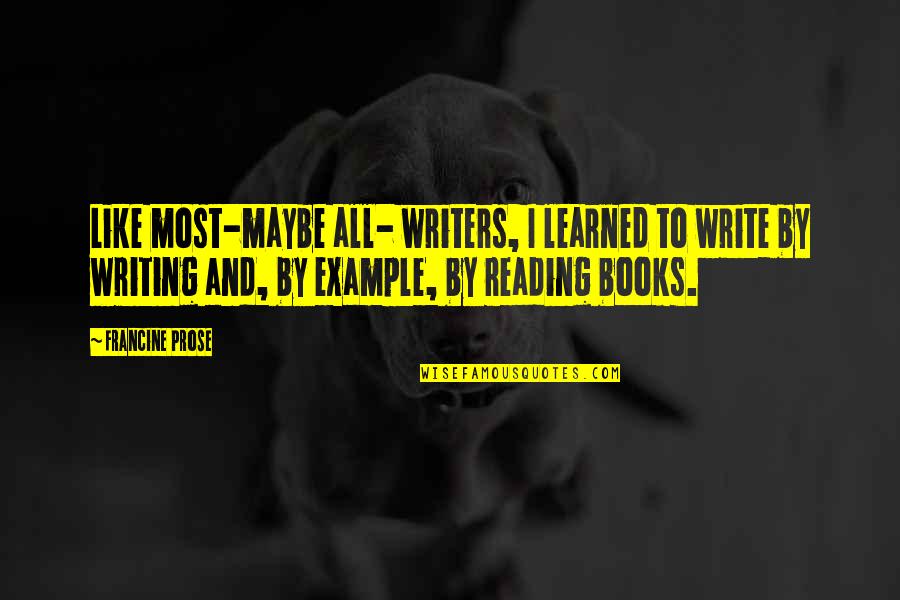 Like most-maybe all- writers, I learned to write by writing and, by example, by reading books.
—
Francine Prose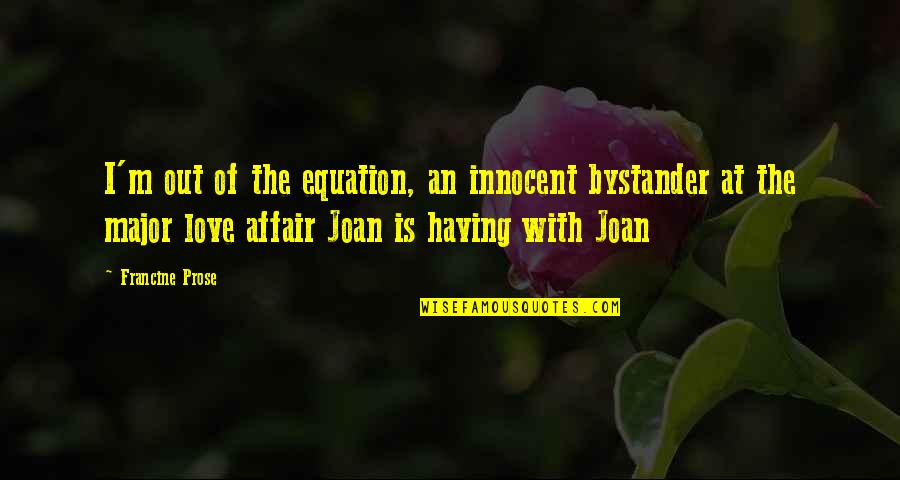 I'm out of the equation, an innocent bystander at the major love affair Joan is having with Joan
—
Francine Prose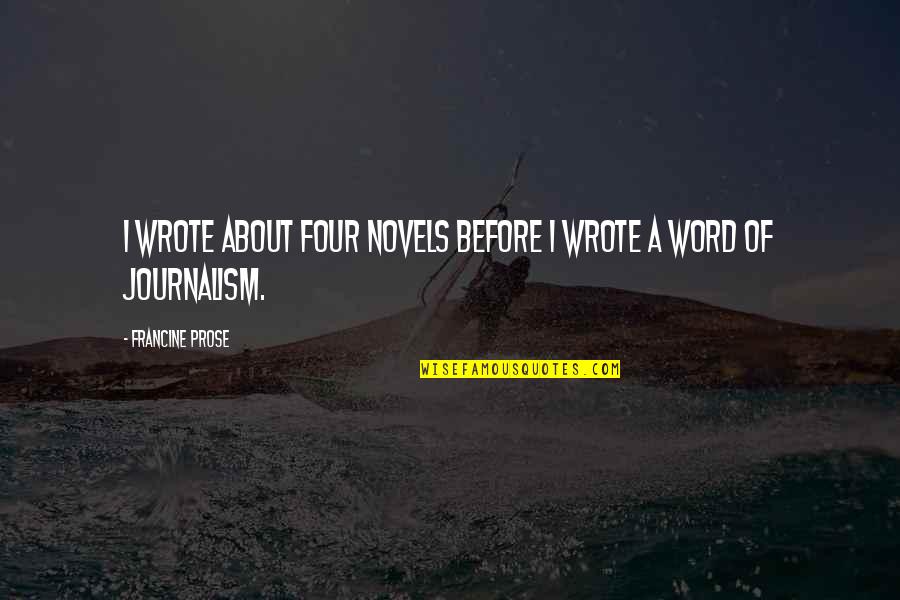 I wrote about four novels before I wrote a word of journalism.
—
Francine Prose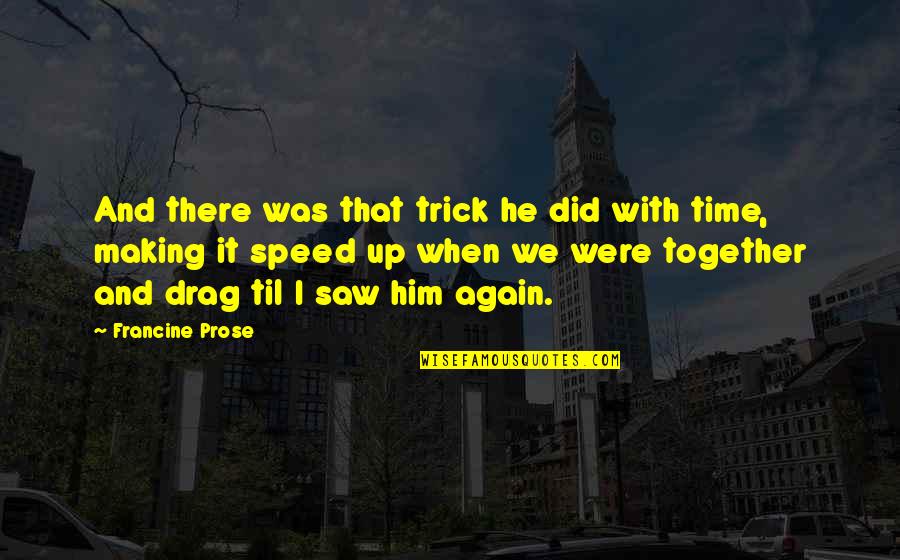 And there was that trick he did with time, making it speed up when we were together and drag til I saw him again.
—
Francine Prose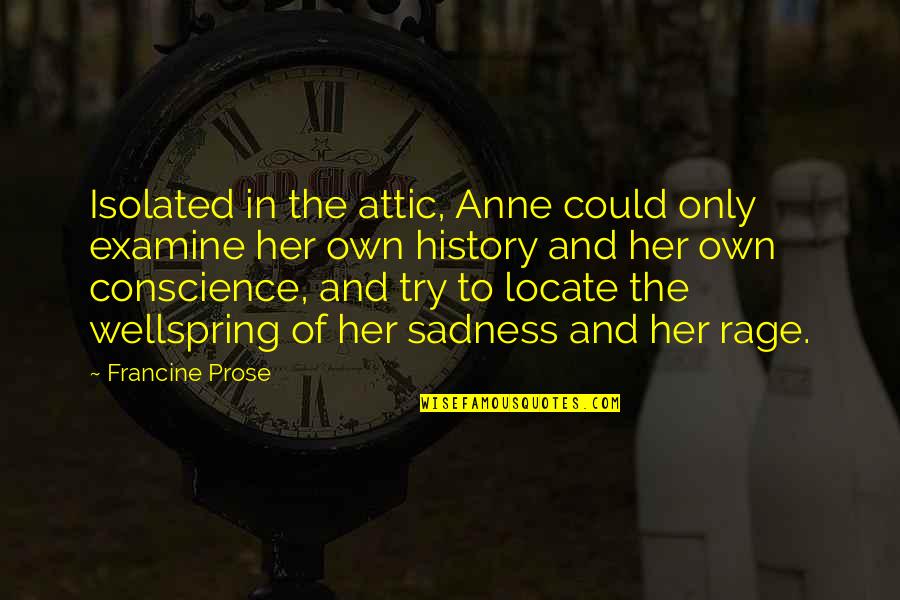 Isolated in the attic, Anne could only examine her own history and her own conscience, and try to locate the wellspring of her sadness and her rage.
—
Francine Prose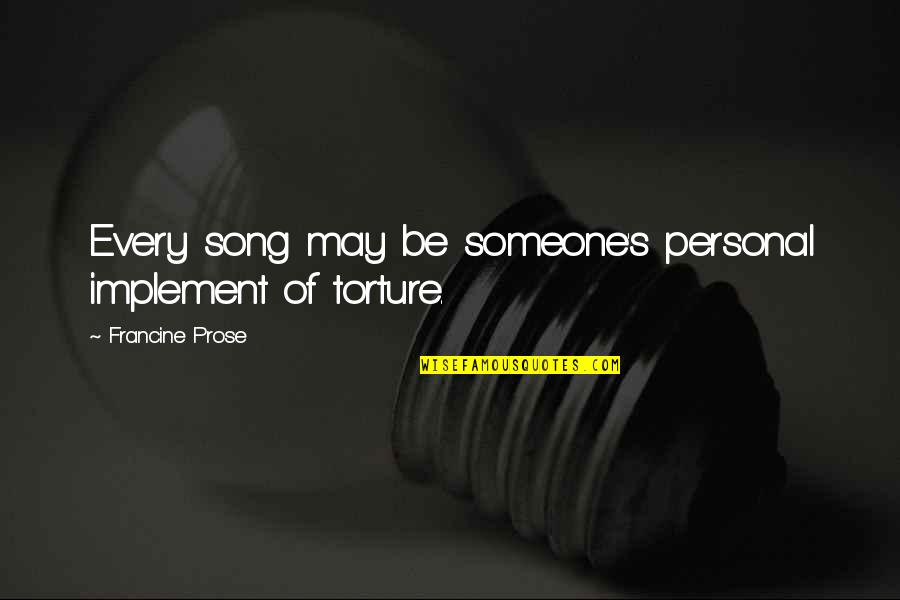 Every song may be someone's personal implement of torture. —
Francine Prose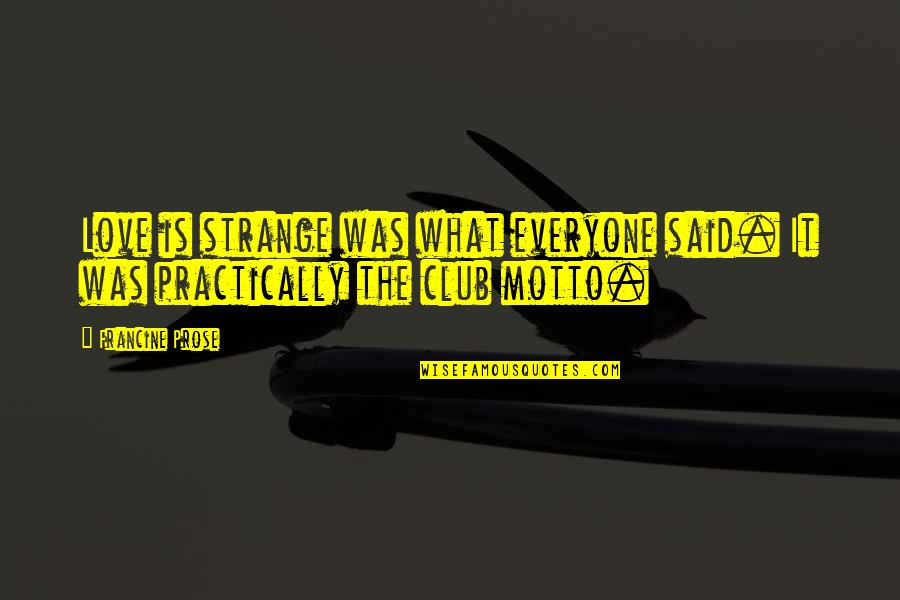 Love is strange was what everyone said. It was practically the club motto. —
Francine Prose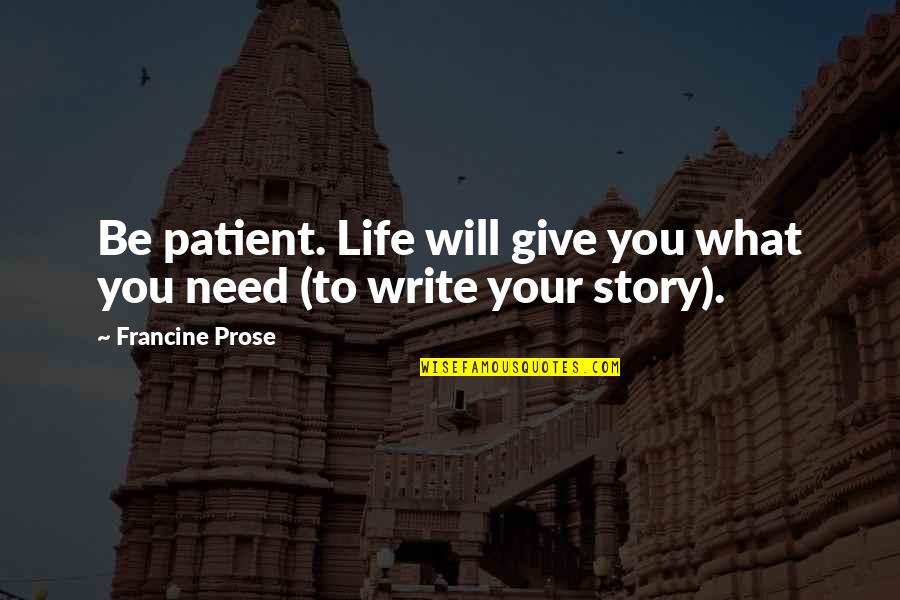 Be patient. Life will give you what you need (to write your story). —
Francine Prose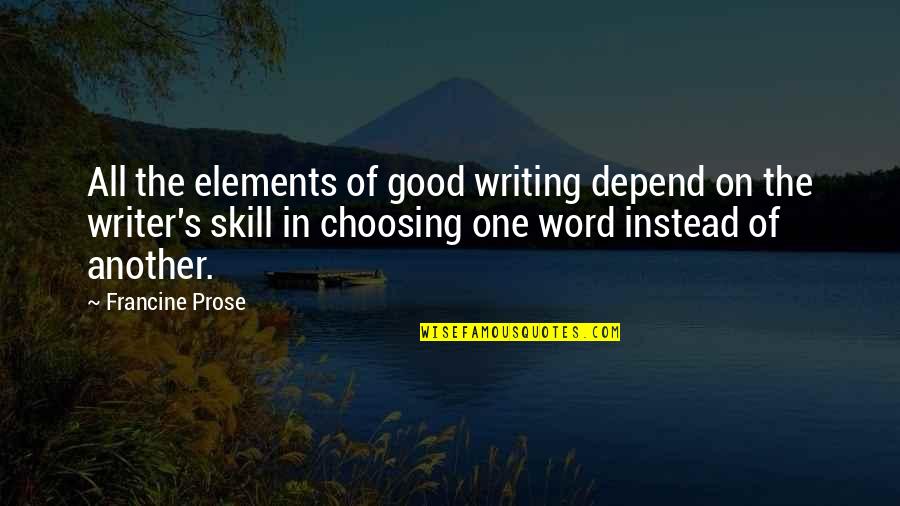 All the elements of good writing depend on the writer's skill in choosing one word instead of another. —
Francine Prose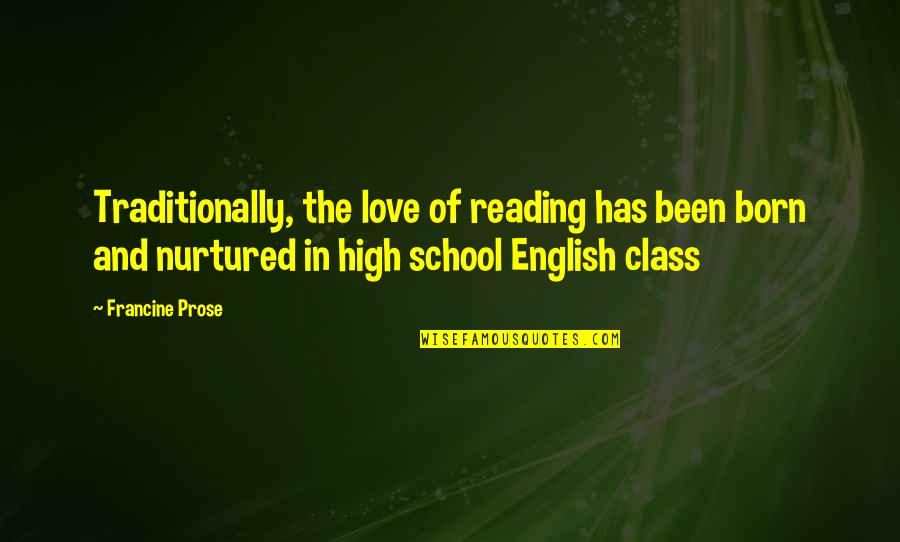 Traditionally, the love of reading has been born and nurtured in high school English class —
Francine Prose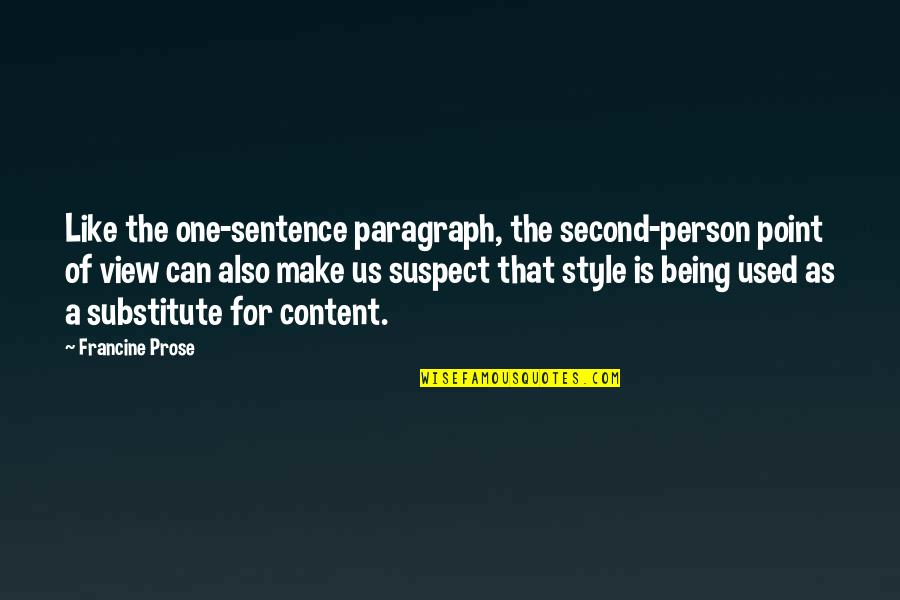 Like the one-sentence paragraph, the second-person point of view can also make us suspect that style is being used as a substitute for content. —
Francine Prose
decision. I was tired of his jealousy, sick of his belief that the only permissible topic of conversation was his unrecognized genius. —
Francine Prose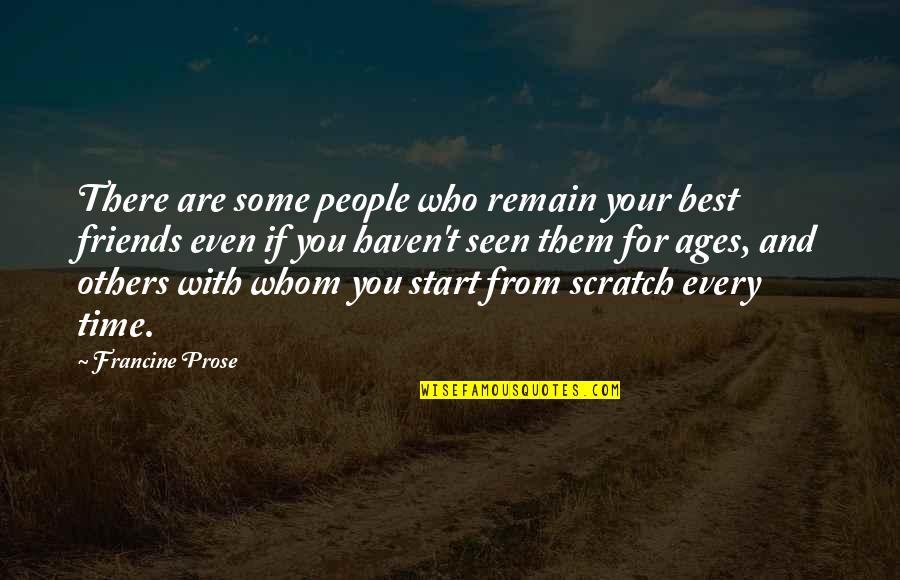 There are some people who remain your best friends even if you haven't seen them for ages, and others with whom you start from scratch every time. —
Francine Prose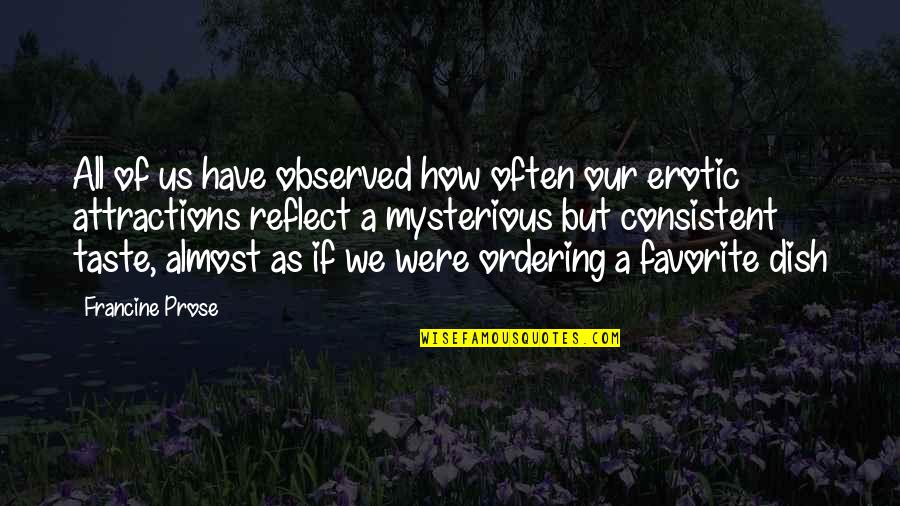 All of us have observed how often our erotic attractions reflect a mysterious but consistent taste, almost as if we were ordering a favorite dish —
Francine Prose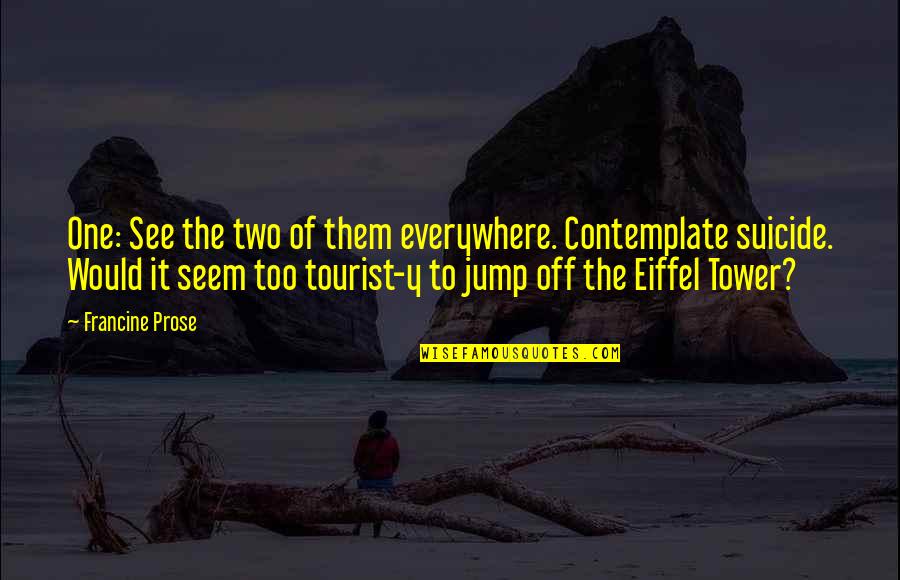 One: See the two of them everywhere. Contemplate suicide. Would it seem too tourist-y to jump off the Eiffel Tower? —
Francine Prose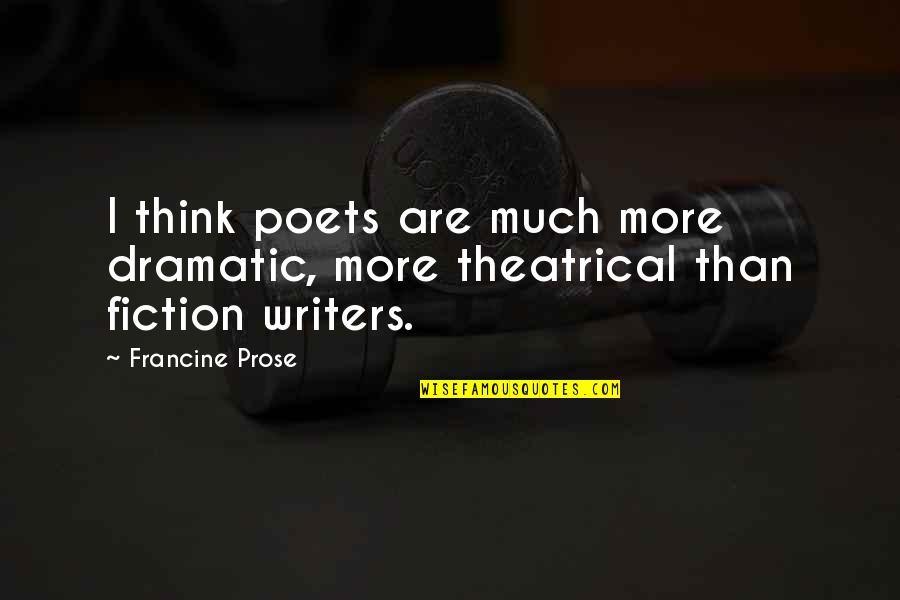 I think poets are much more dramatic, more theatrical than fiction writers. —
Francine Prose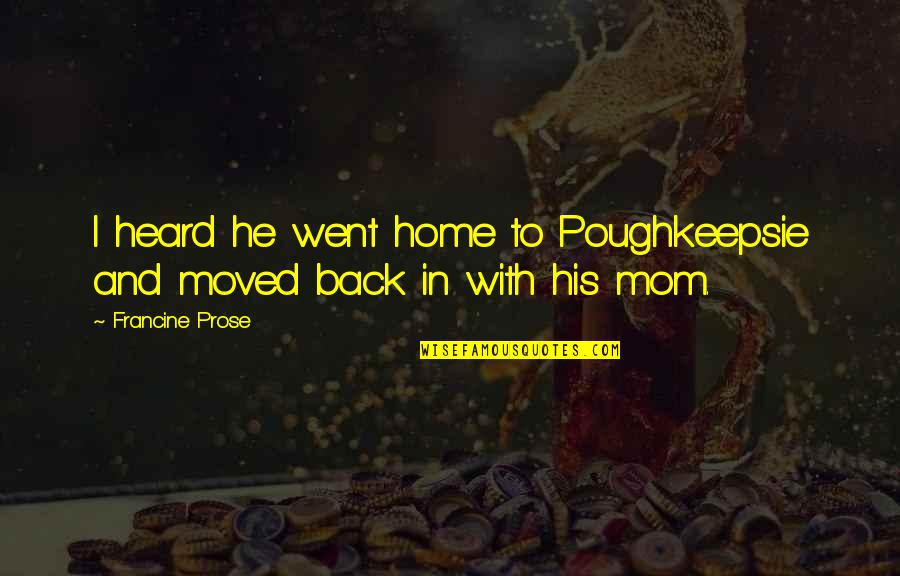 I heard he went home to Poughkeepsie and moved back in with his mom. —
Francine Prose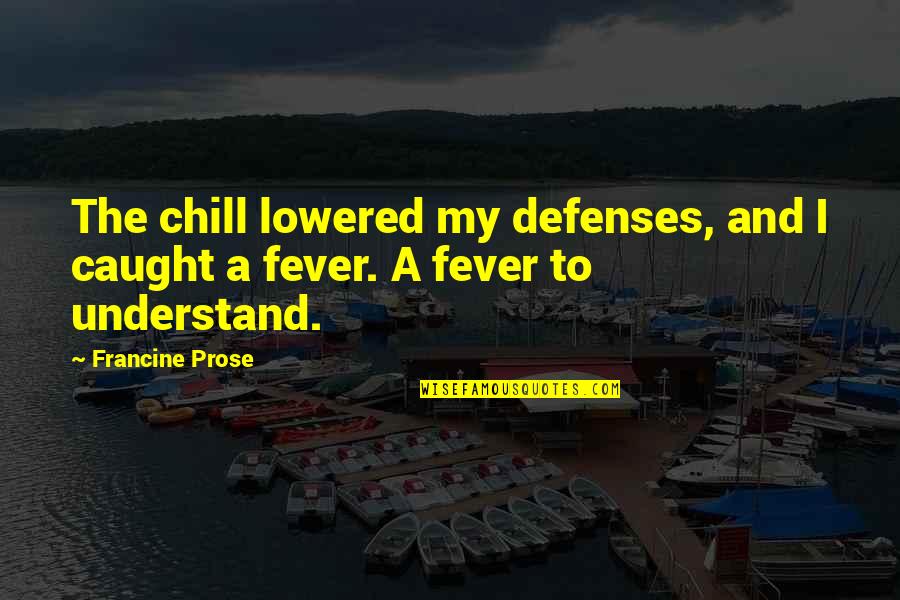 The chill lowered my defenses, and I caught a fever. A fever to understand. —
Francine Prose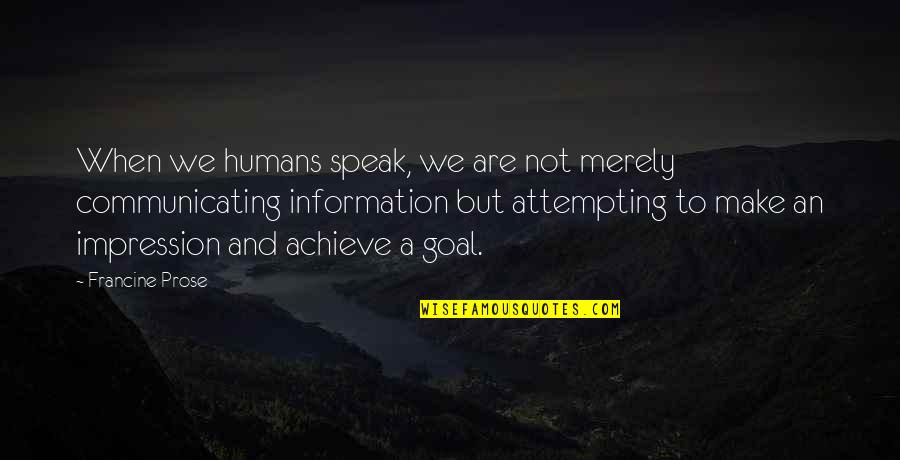 When we humans speak, we are not merely communicating information but attempting to make an impression and achieve a goal. —
Francine Prose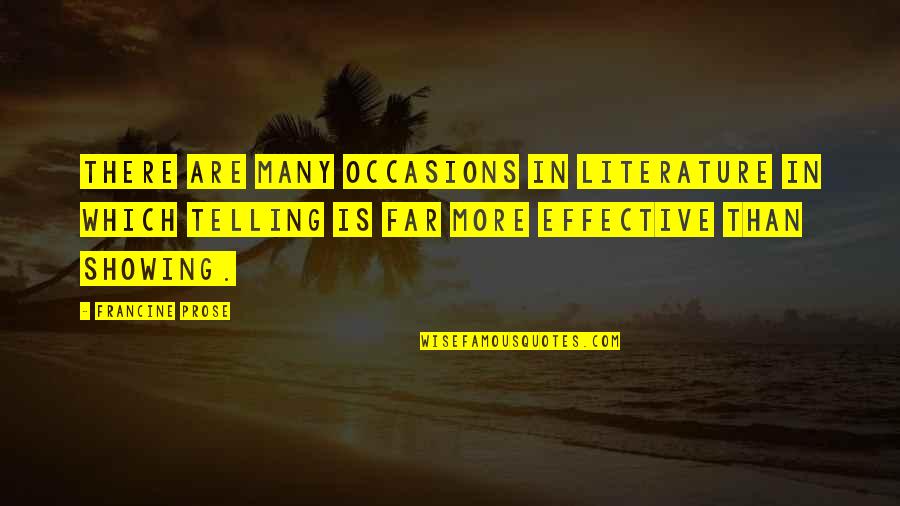 There are many occasions in literature in which telling is far more effective than showing. —
Francine Prose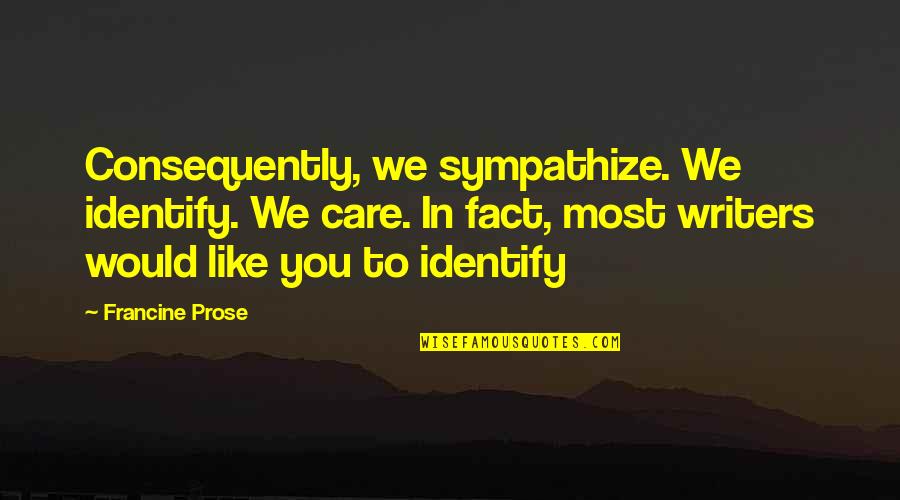 Consequently, we sympathize. We identify. We care. In fact, most writers would like you to identify —
Francine Prose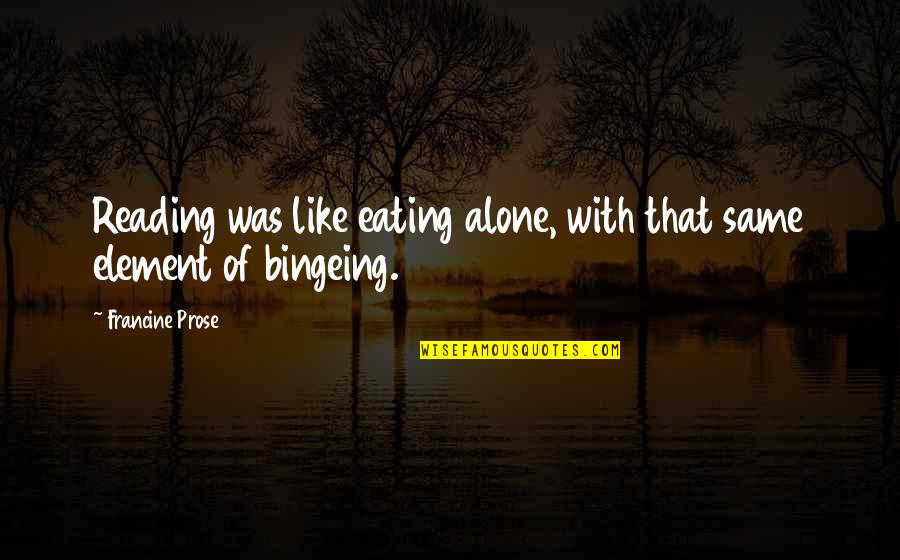 Reading was like eating alone, with that same element of bingeing. —
Francine Prose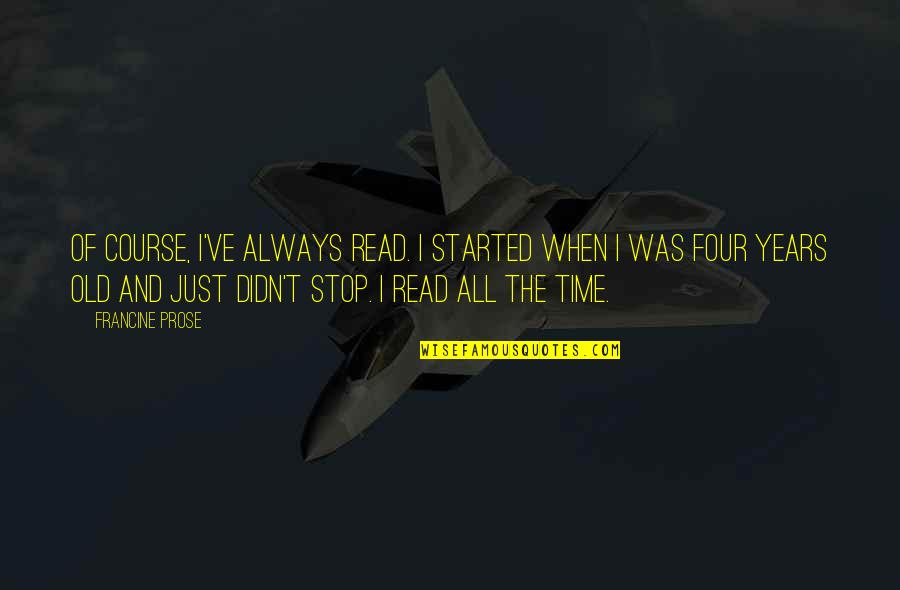 Of course, I've always read. I started when I was four years old and just didn't stop. I read all the time. —
Francine Prose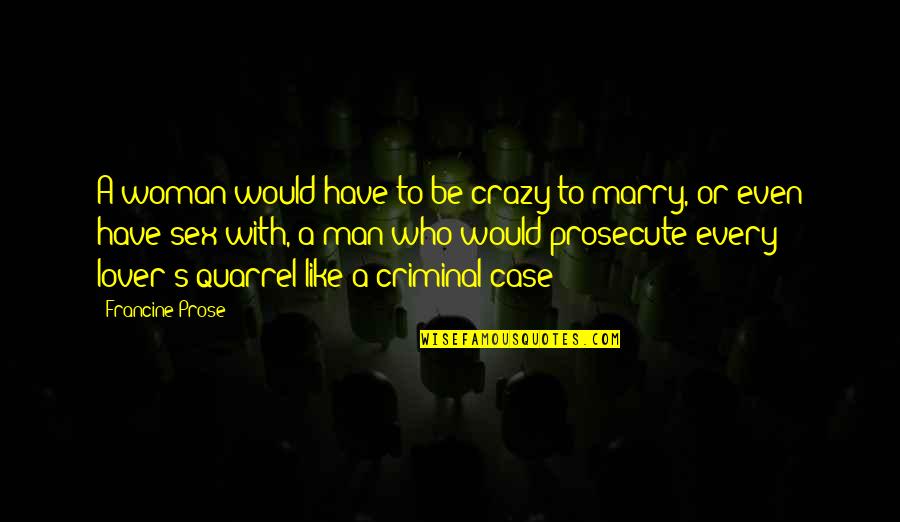 A woman would have to be crazy to marry, or even have sex with, a man who would prosecute every lover's quarrel like a criminal case —
Francine Prose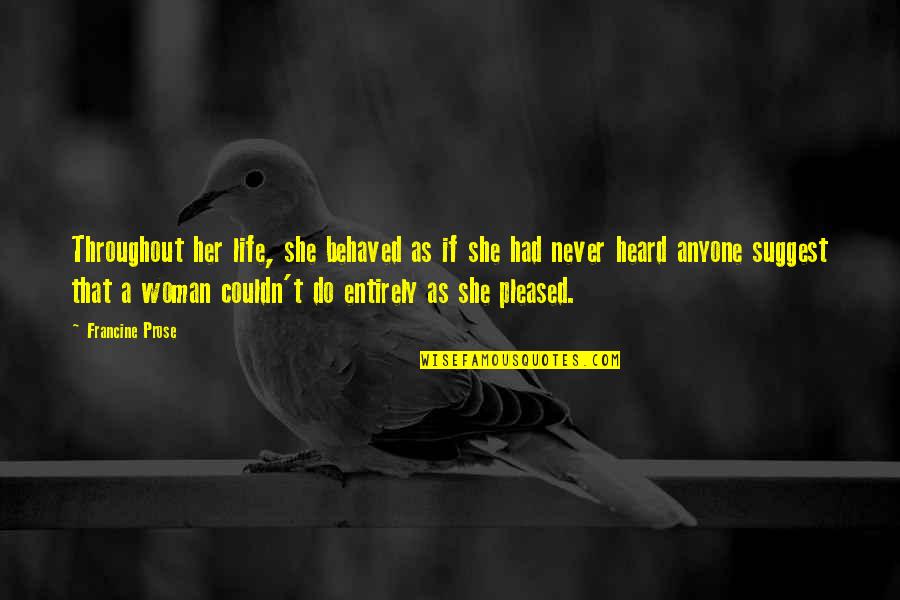 Throughout her life, she behaved as if she had never heard anyone suggest that a woman couldn't do entirely as she pleased. —
Francine Prose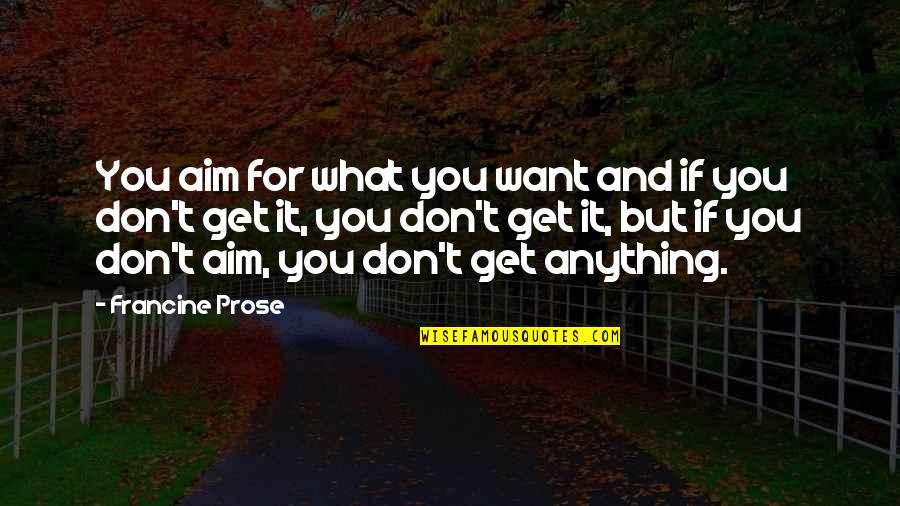 You aim for what you want and if you don't get it, you don't get it, but if you don't aim, you don't get anything. —
Francine Prose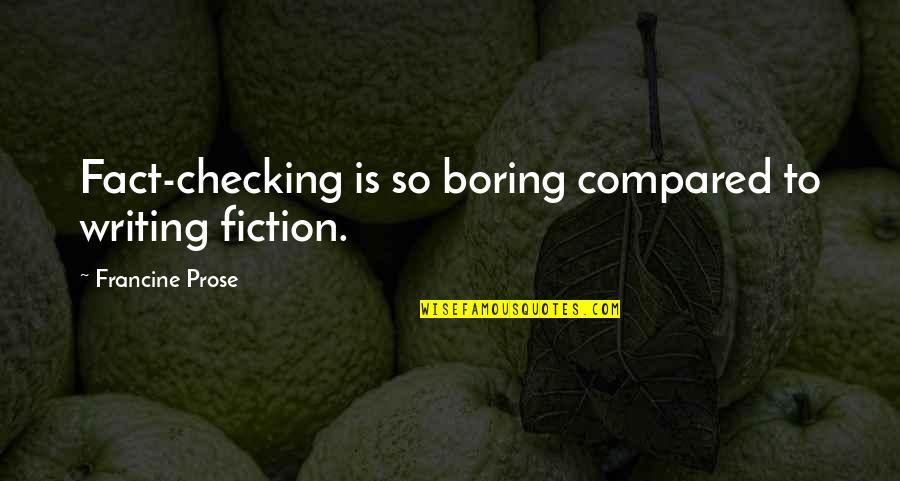 Fact-checking is so boring compared to writing fiction. —
Francine Prose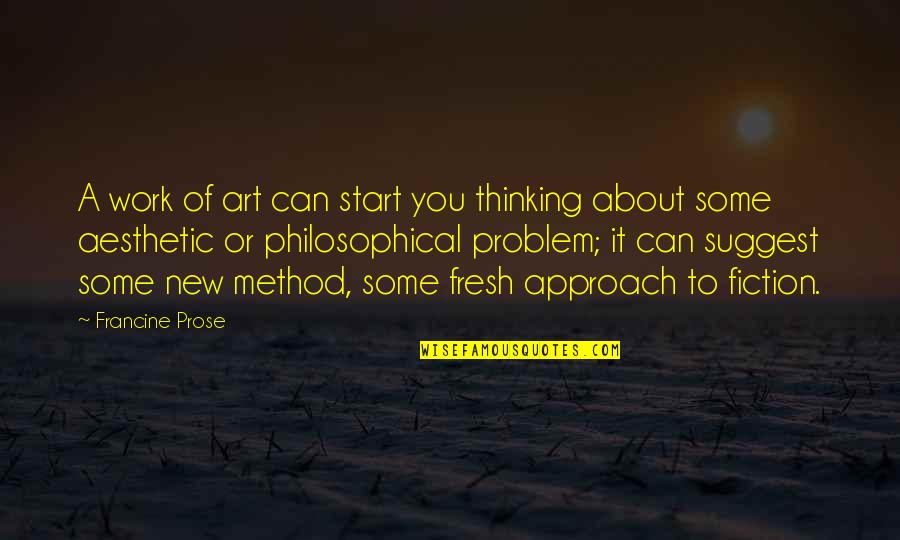 A work of art can start you thinking about some aesthetic or philosophical problem; it can suggest some new method, some fresh approach to fiction. —
Francine Prose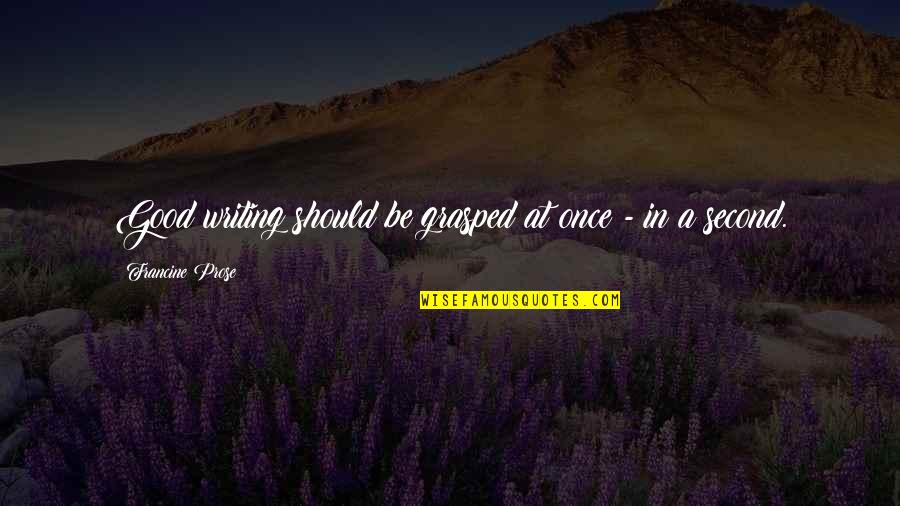 Good writing should be grasped at once - in a second. —
Francine Prose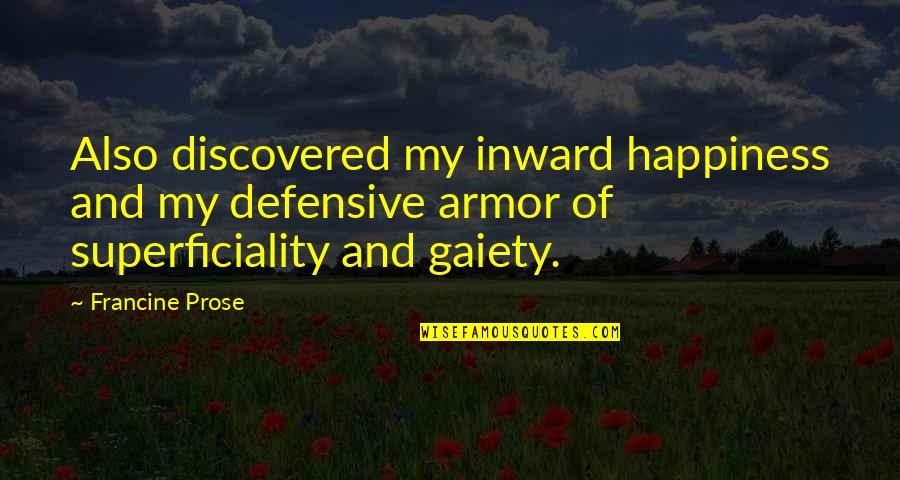 Also discovered my inward happiness and my defensive armor of superficiality and gaiety. —
Francine Prose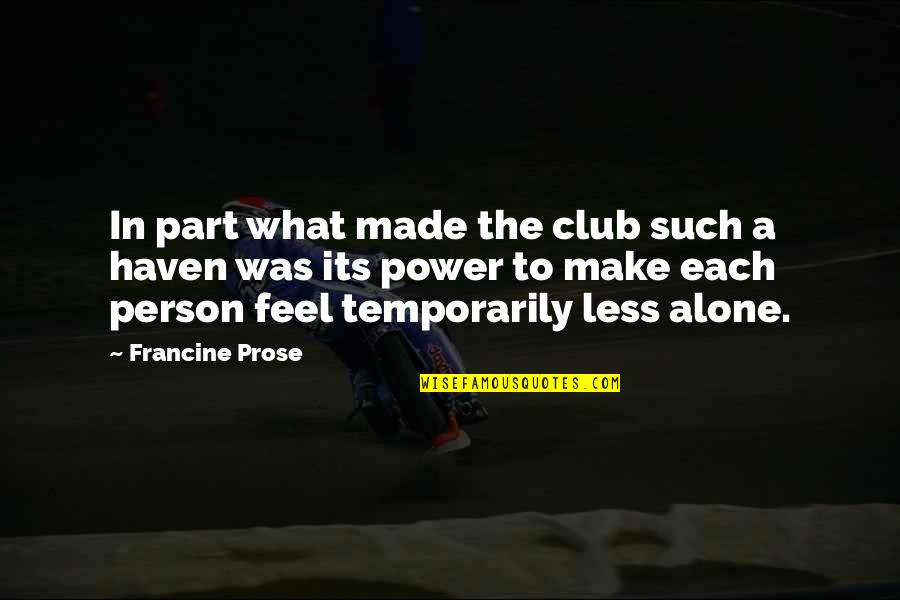 In part what made the club such a haven was its power to make each person feel temporarily less alone. —
Francine Prose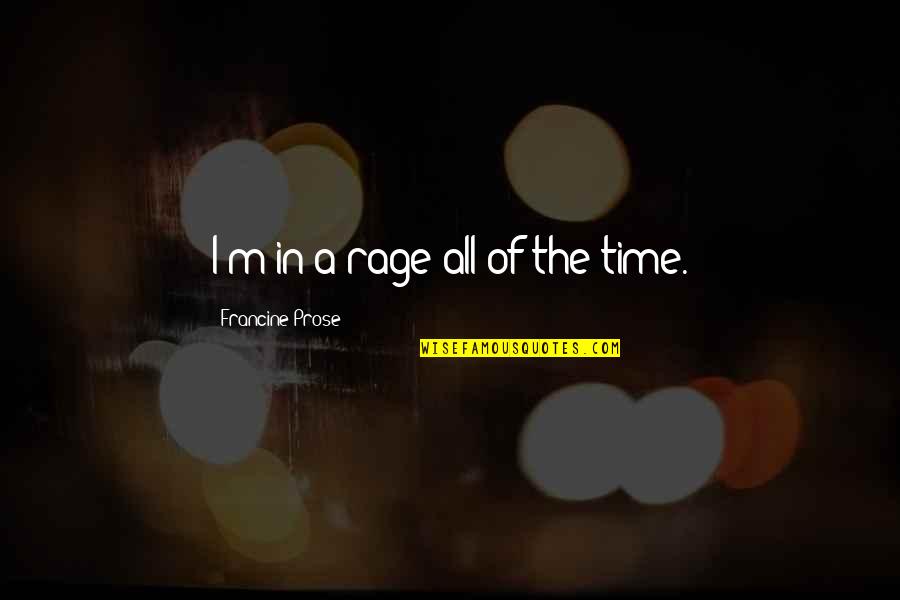 I'm in a rage all of the time. —
Francine Prose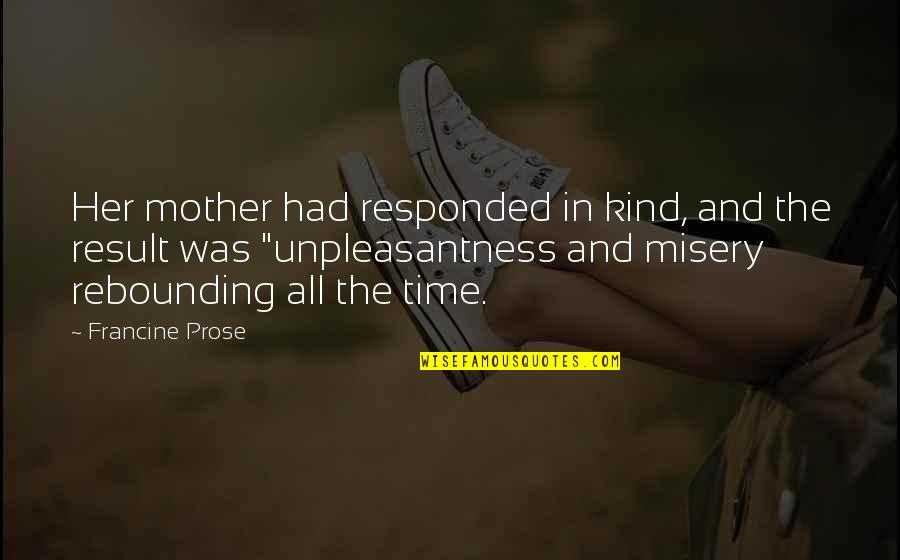 Her mother had responded in kind, and the result was "unpleasantness and misery rebounding all the time. —
Francine Prose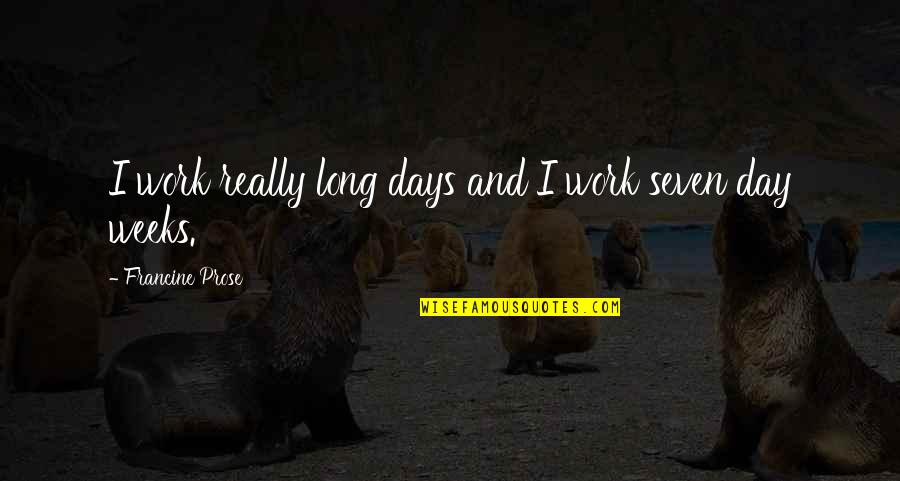 I work really long days and I work seven day weeks. —
Francine Prose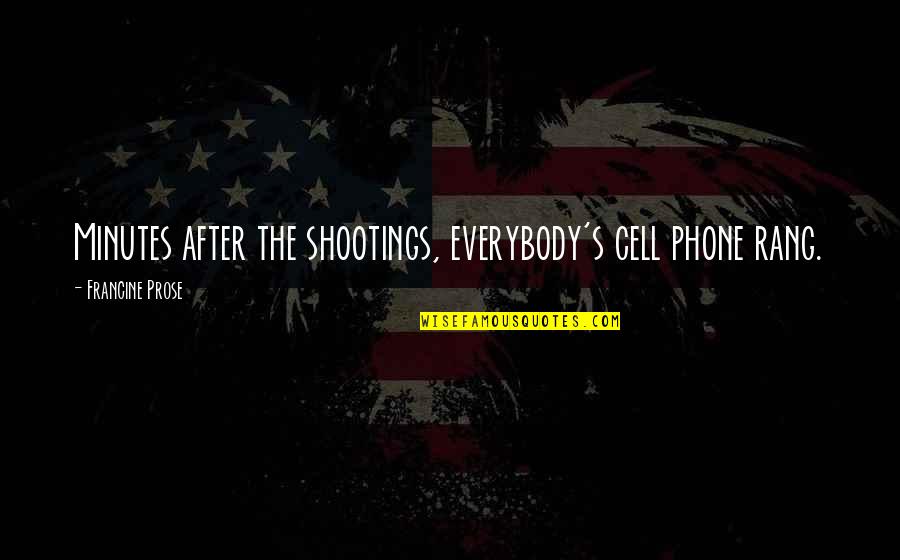 Minutes after the shootings, everybody's cell phone rang. —
Francine Prose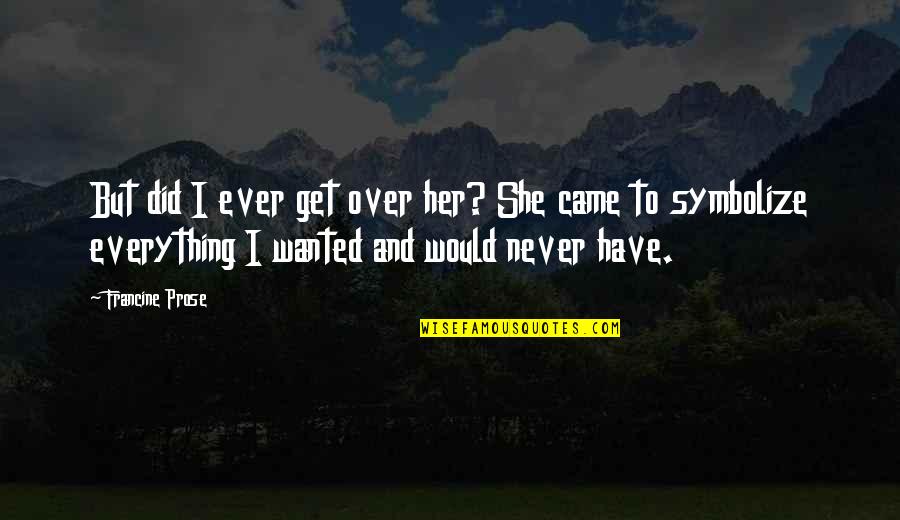 But did I ever get over her? She came to symbolize everything I wanted and would never have. —
Francine Prose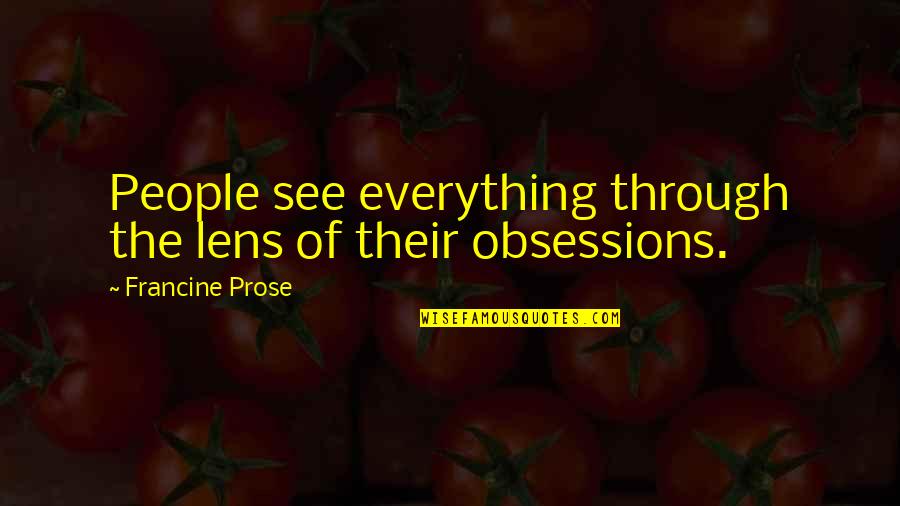 People see everything through the lens of their obsessions. —
Francine Prose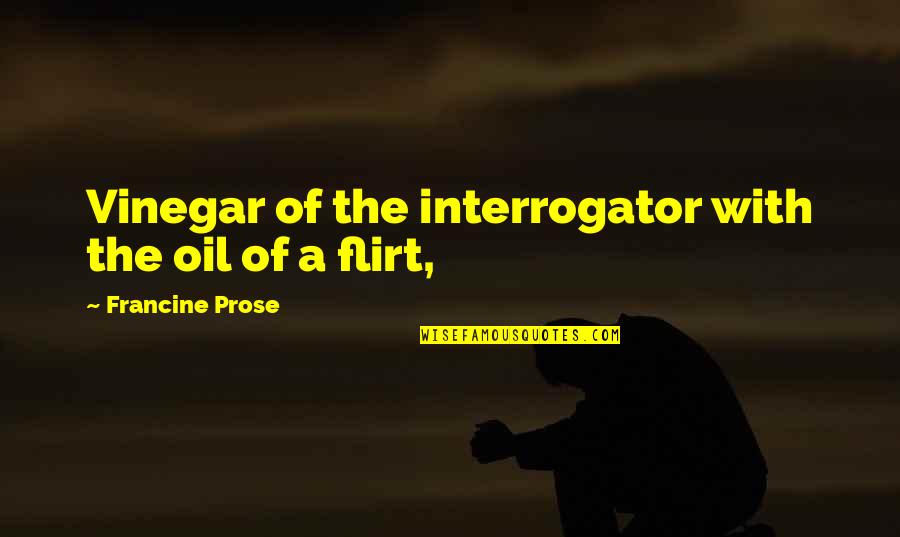 Vinegar of the interrogator with the oil of a flirt, —
Francine Prose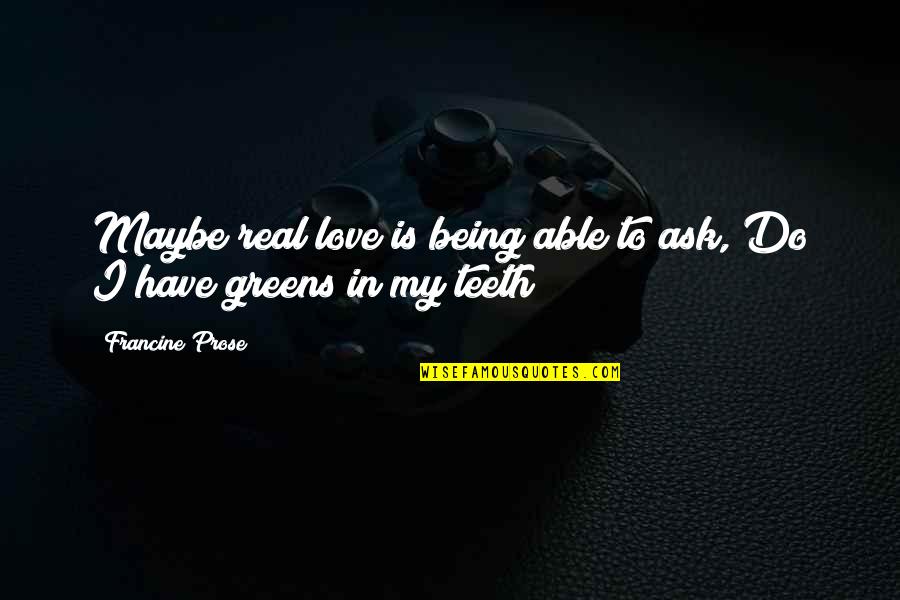 Maybe real love is being able to ask, Do I have greens in my teeth? —
Francine Prose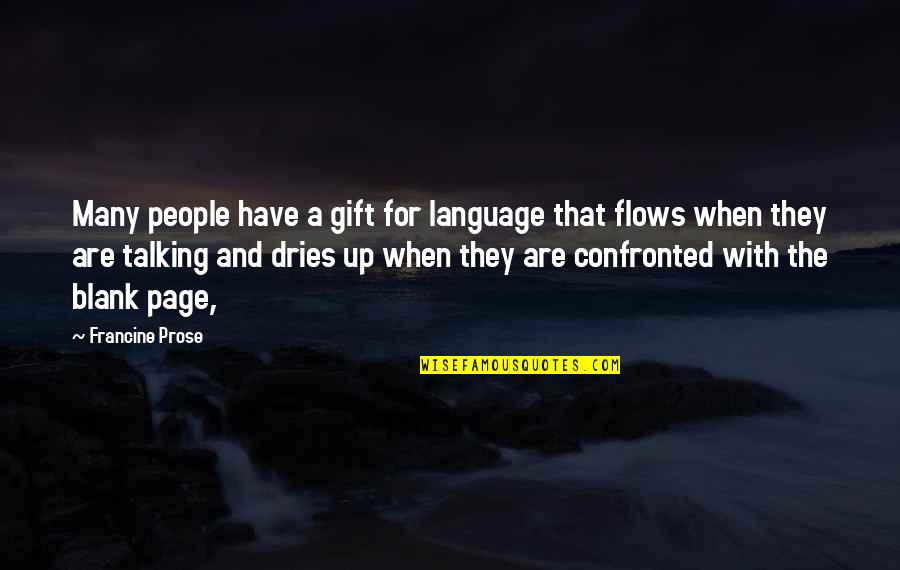 Many people have a gift for language that flows when they are talking and dries up when they are confronted with the blank page, —
Francine Prose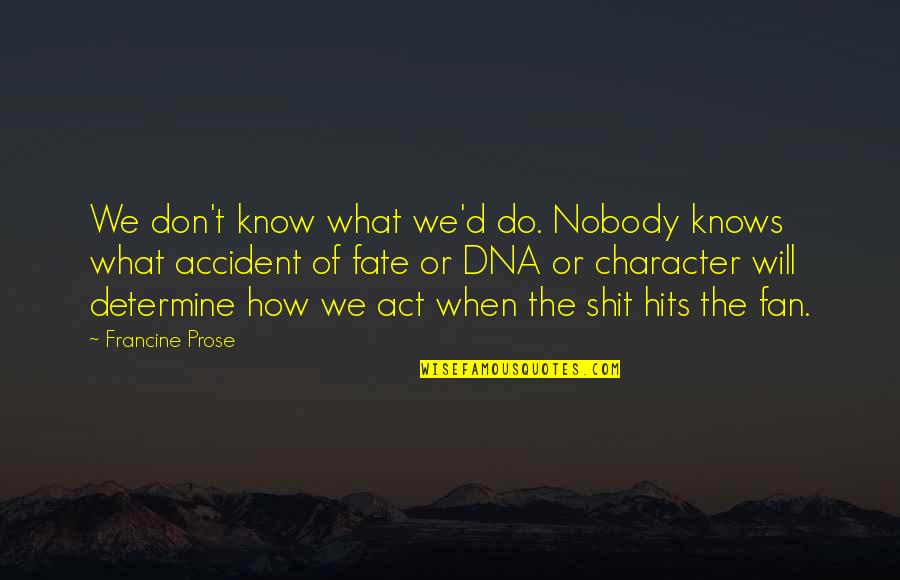 We don't know what we'd do. Nobody knows what accident of fate or DNA or character will determine how we act when the shit hits the fan. —
Francine Prose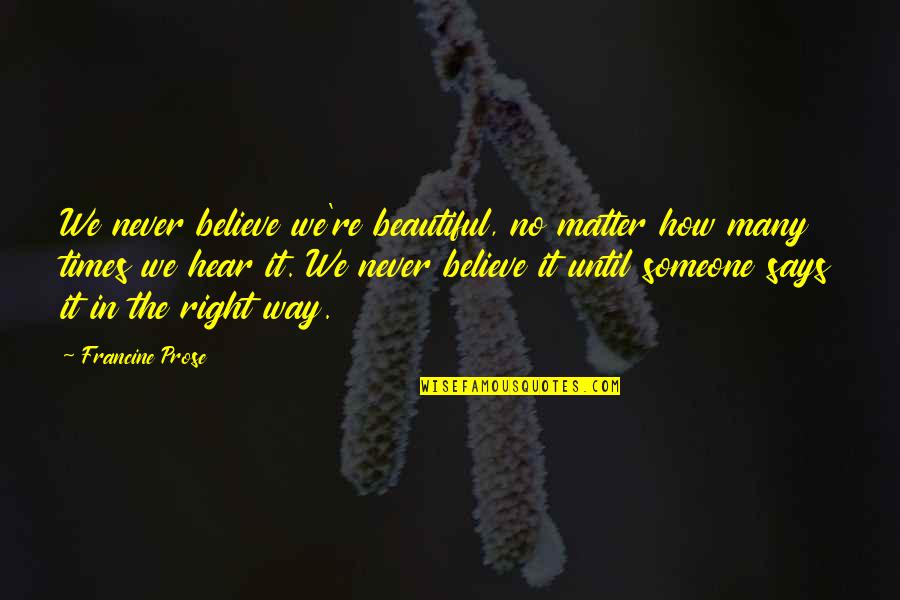 We never believe we're beautiful, no matter how many times we hear it. We never believe it until someone says it in the right way. —
Francine Prose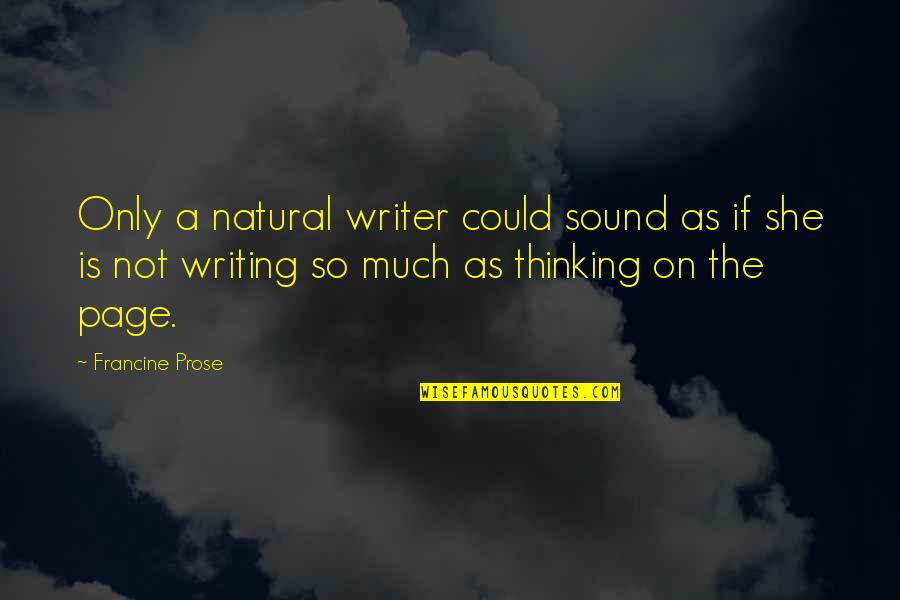 Only a natural writer could sound as if she is not writing so much as thinking on the page. —
Francine Prose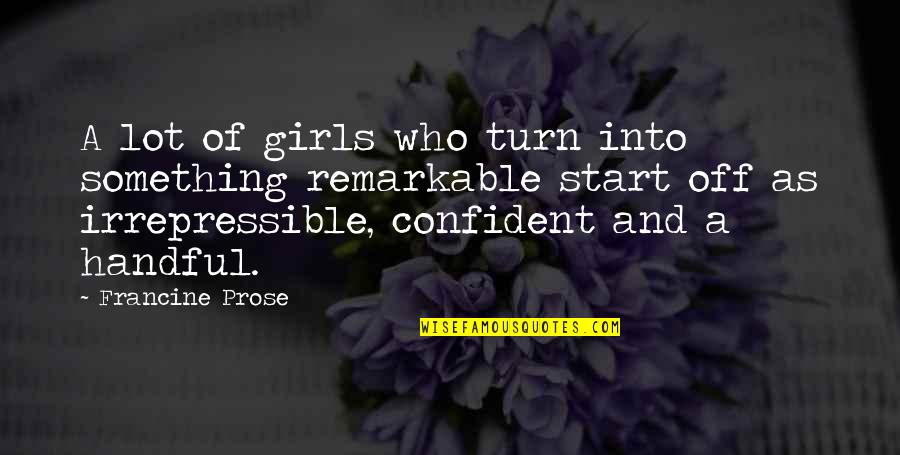 A lot of girls who turn into something remarkable start off as irrepressible, confident and a handful. —
Francine Prose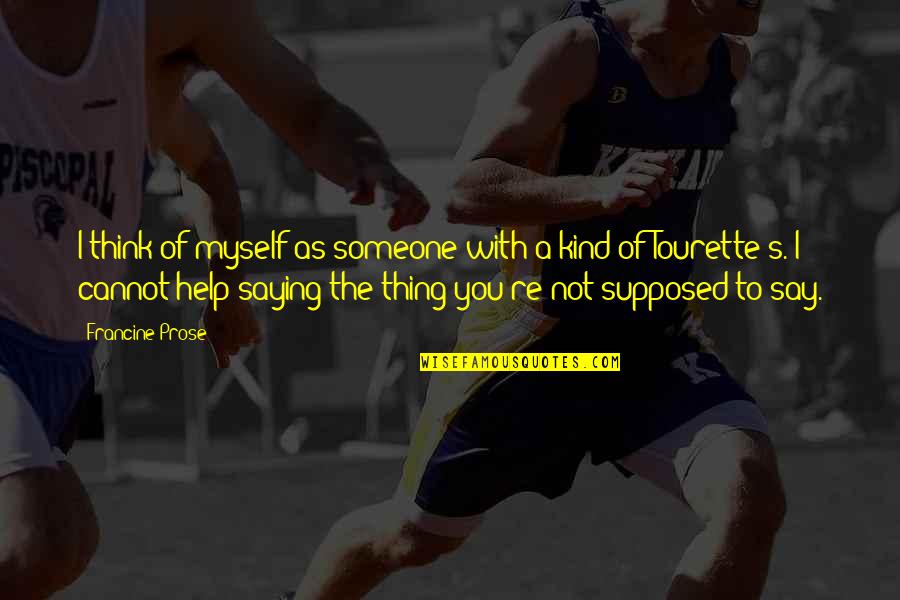 I think of myself as someone with a kind of Tourette's. I cannot help saying the thing you're not supposed to say. —
Francine Prose