Doug Harvey Quotes
Top 16 wise famous quotes and sayings by Doug Harvey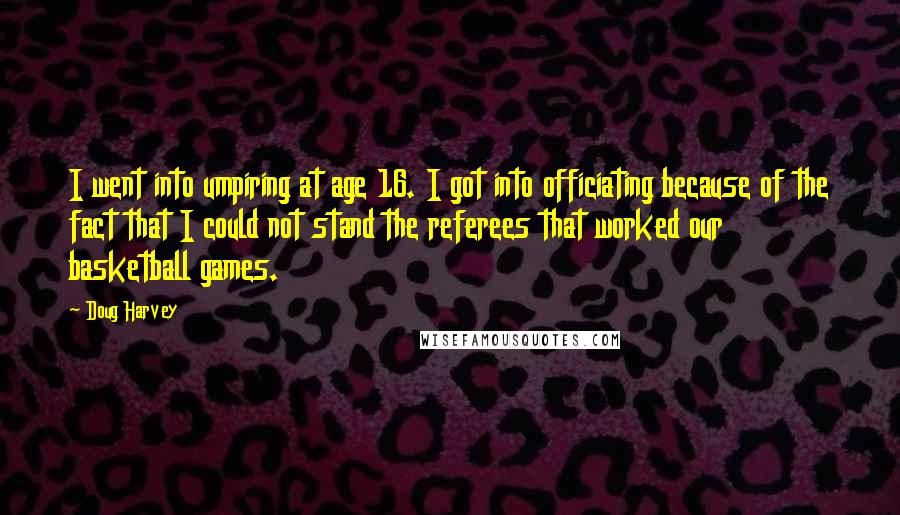 I went into umpiring at age 16. I got into officiating because of the fact that I could not stand the referees that worked our basketball games.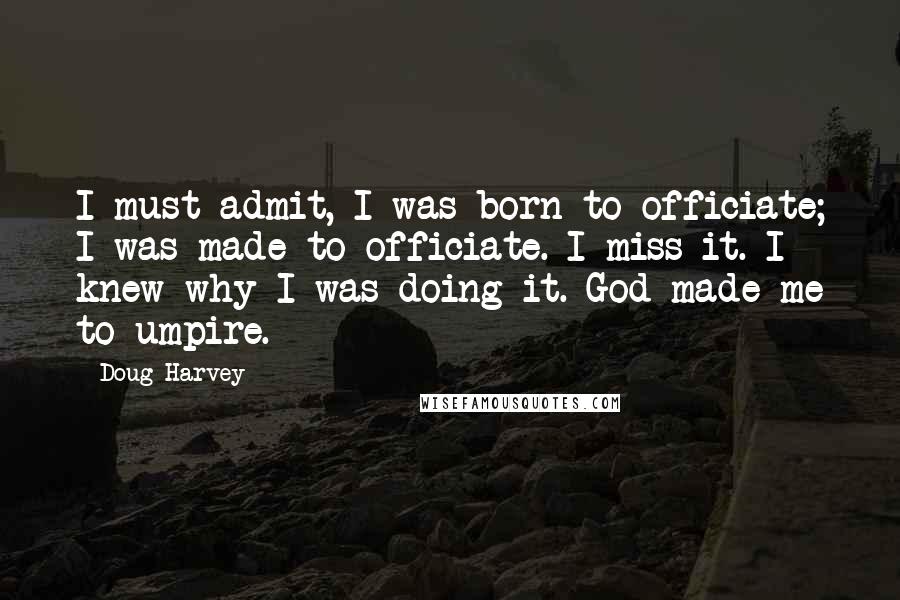 I must admit, I was born to officiate; I was made to officiate. I miss it. I knew why I was doing it. God made me to umpire.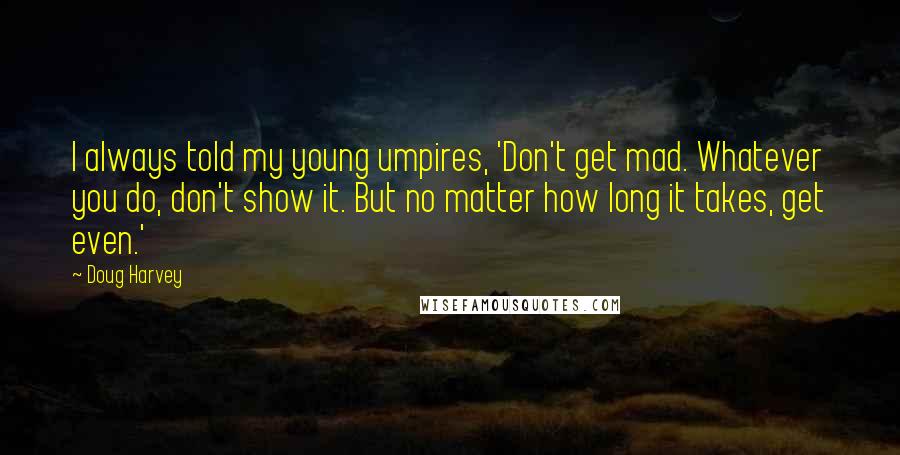 I always told my young umpires, 'Don't get mad. Whatever you do, don't show it. But no matter how long it takes, get even.'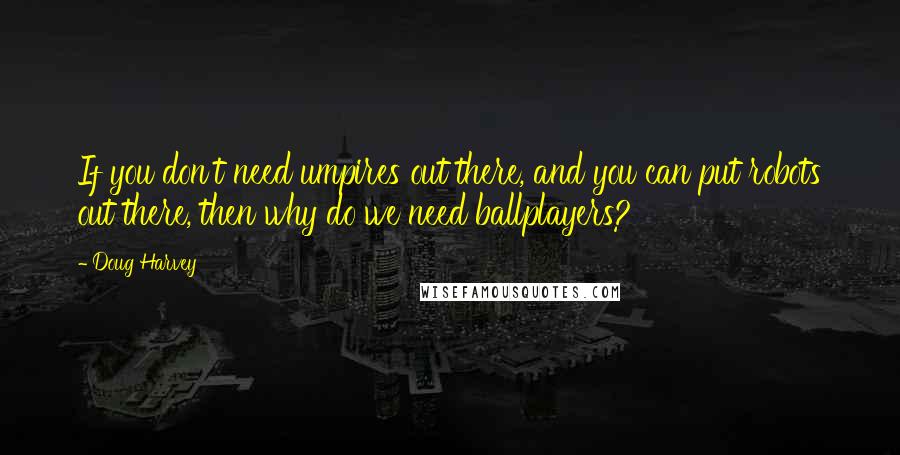 If you don't need umpires out there, and you can put robots out there, then why do we need ballplayers?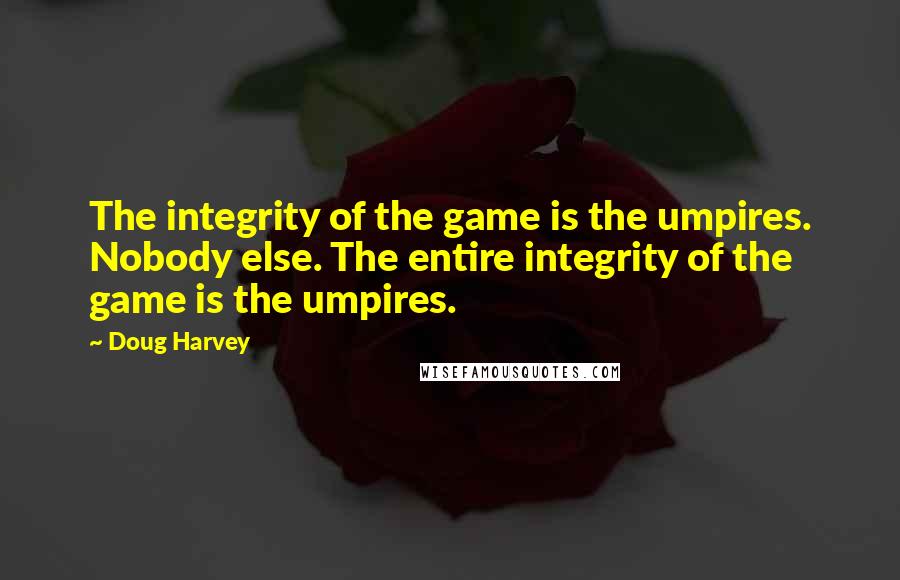 The integrity of the game is the umpires. Nobody else. The entire integrity of the game is the umpires.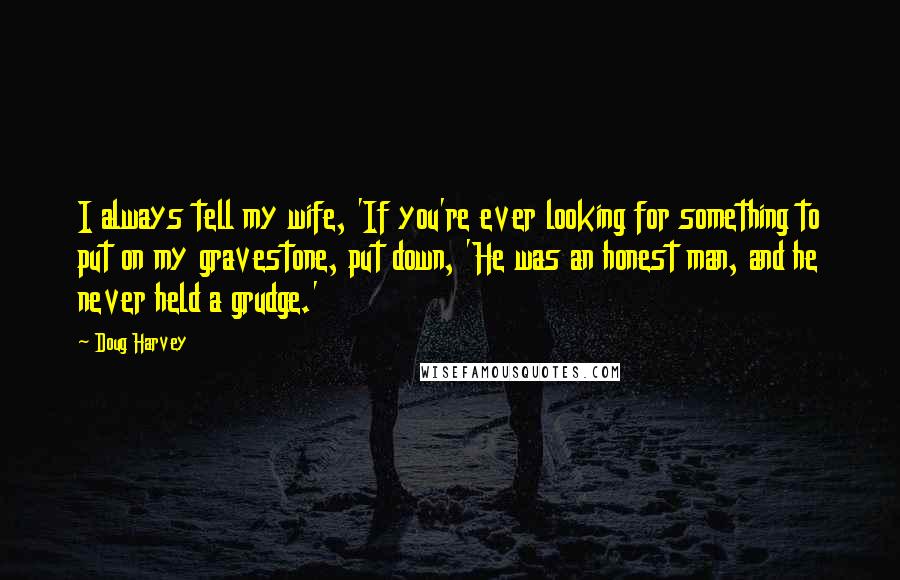 I always tell my wife, 'If you're ever looking for something to put on my gravestone, put down, 'He was an honest man, and he never held a grudge.'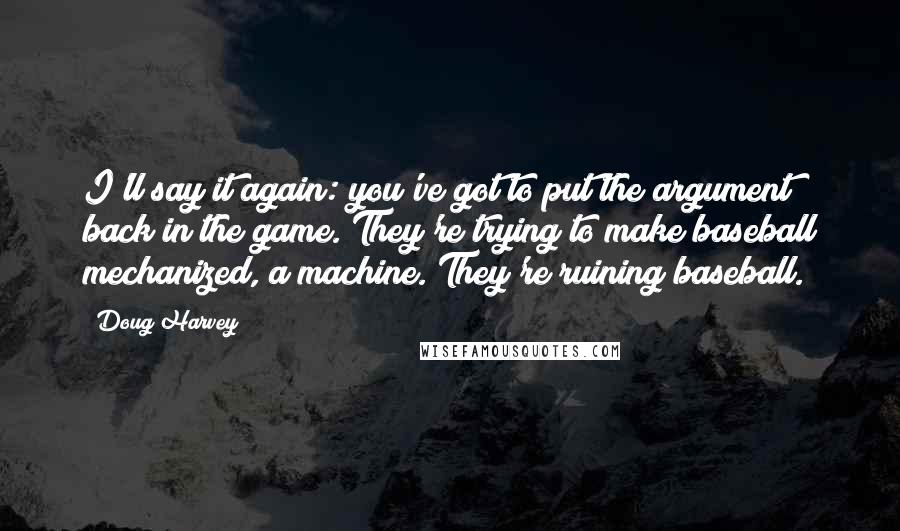 I'll say it again: you've got to put the argument back in the game. They're trying to make baseball mechanized, a machine. They're ruining baseball.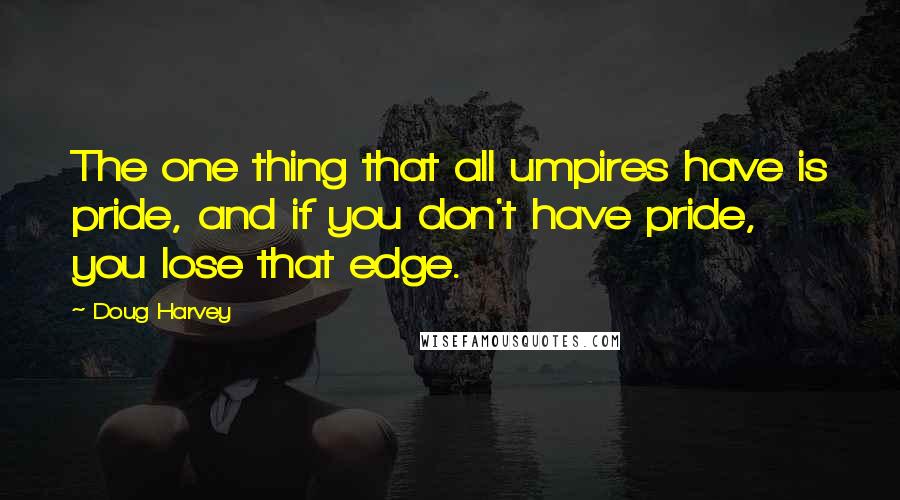 The one thing that all umpires have is pride, and if you don't have pride, you lose that edge.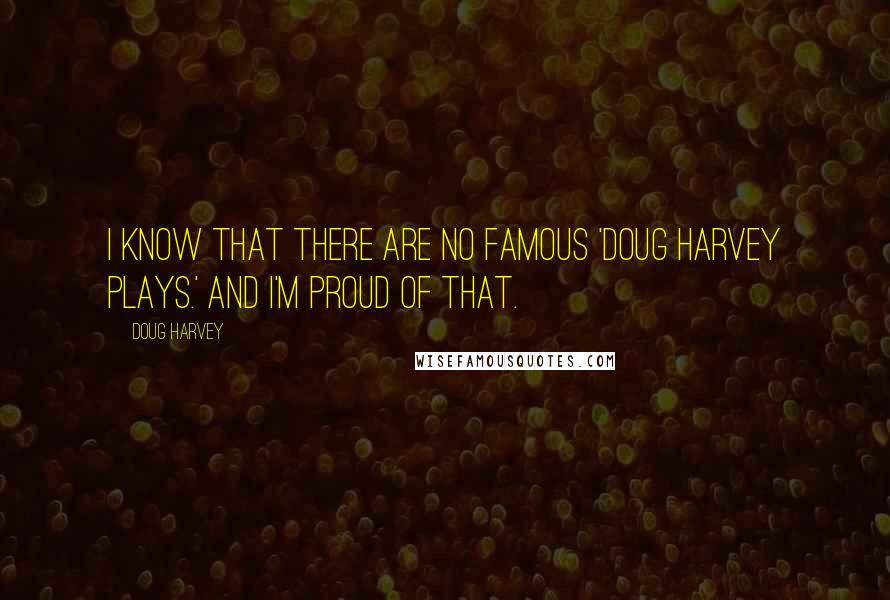 I know that there are no famous 'Doug Harvey plays.' And I'm proud of that.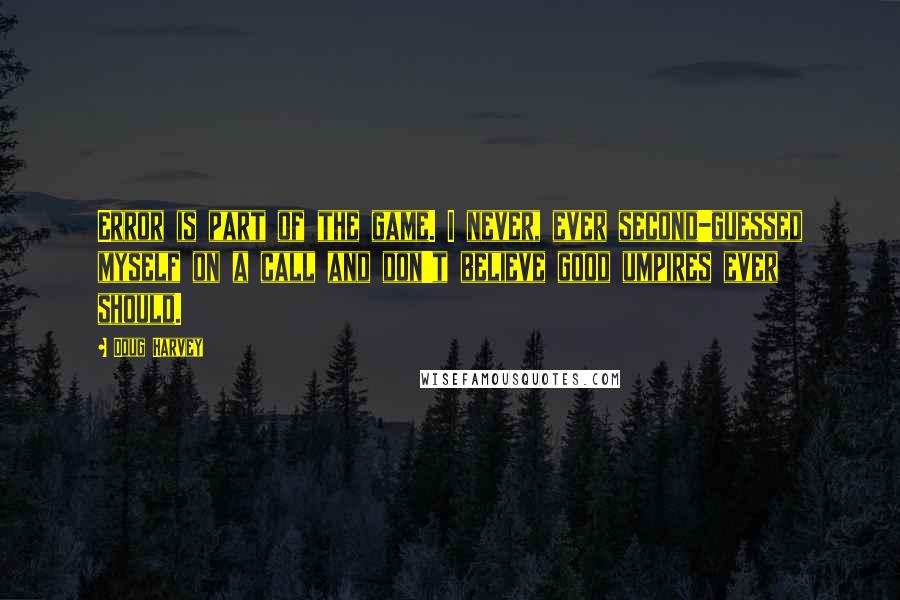 Error is part of the game. I never, ever second-guessed myself on a call and don't believe good umpires ever should.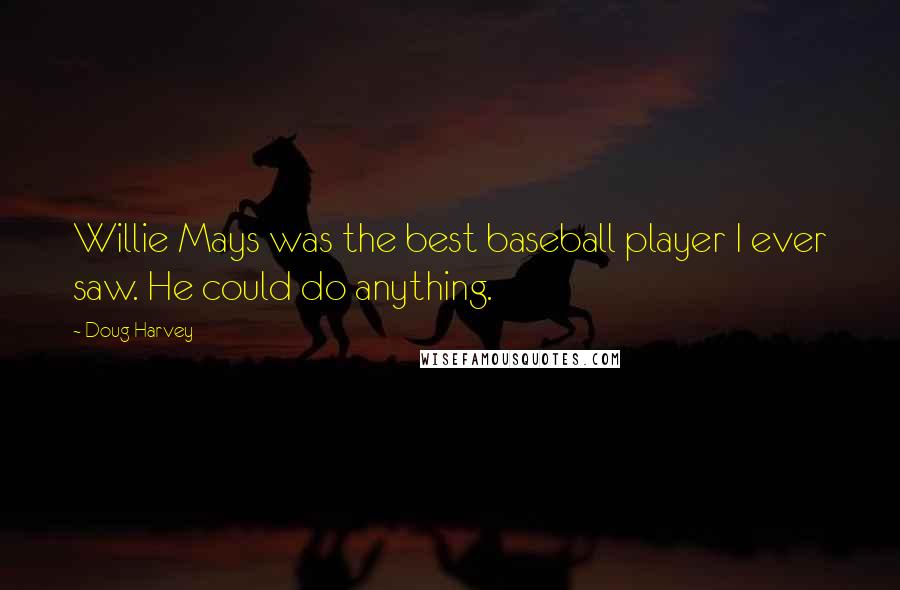 Willie Mays was the best baseball player I ever saw. He could do anything.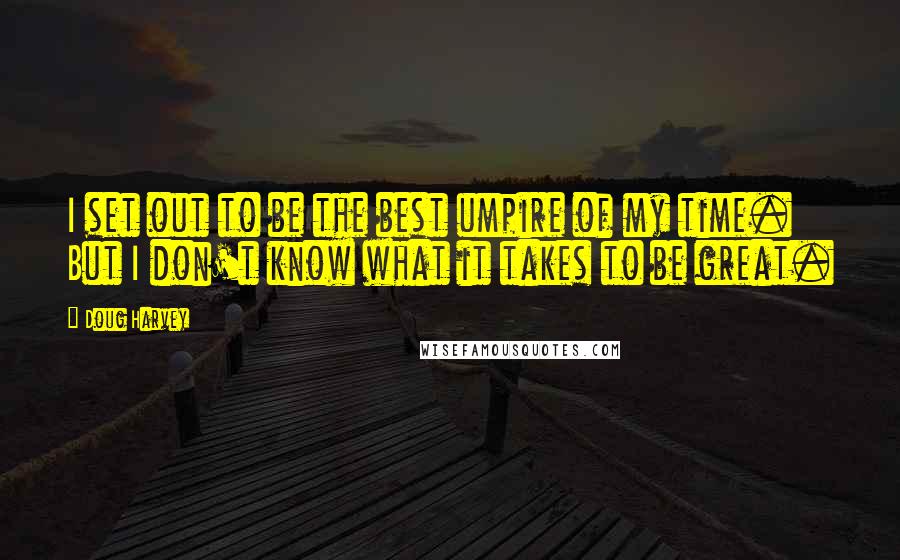 I set out to be the best umpire of my time. But I don't know what it takes to be great.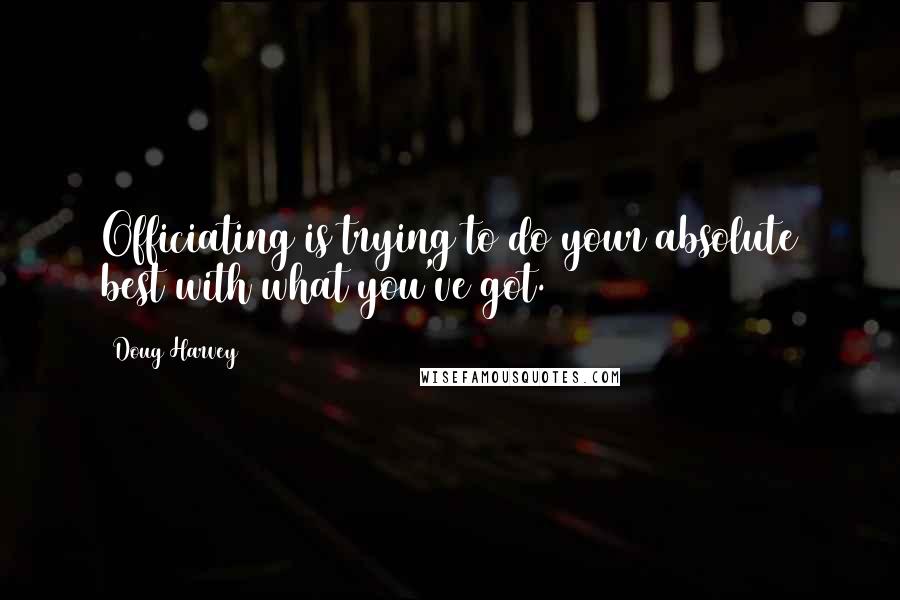 Officiating is trying to do your absolute best with what you've got.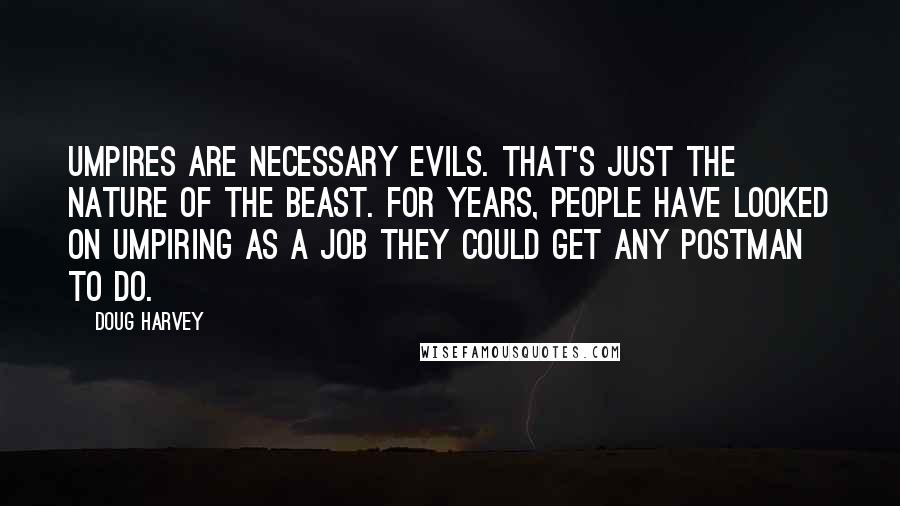 Umpires are necessary evils. That's just the nature of the beast. For years, people have looked on umpiring as a job they could get any postman to do.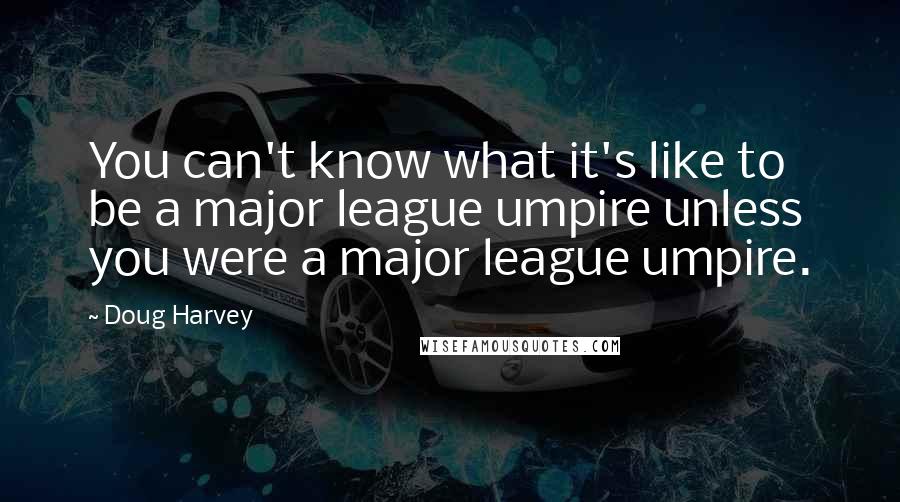 You can't know what it's like to be a major league umpire unless you were a major league umpire.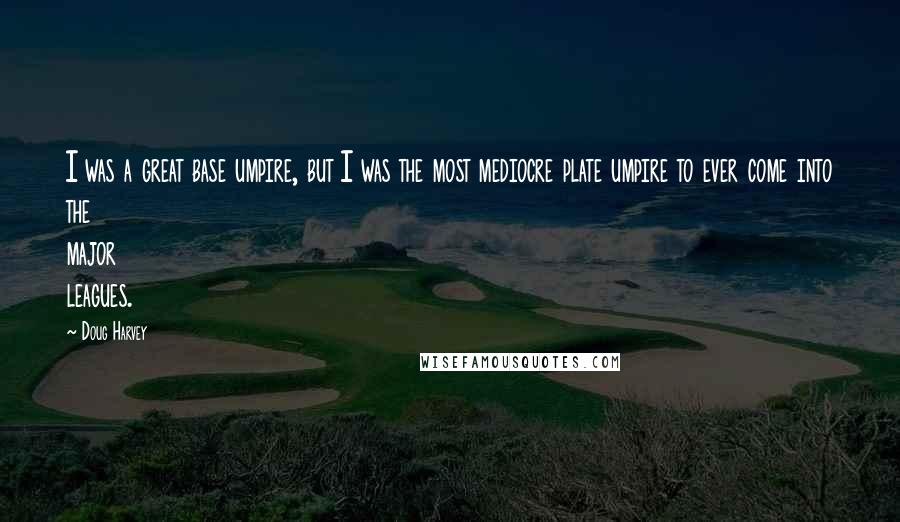 I was a great base umpire, but I was the most mediocre plate umpire to ever come into the major leagues.