Foundation Of Family Quotes
Collection of top 27 famous quotes about Foundation Of Family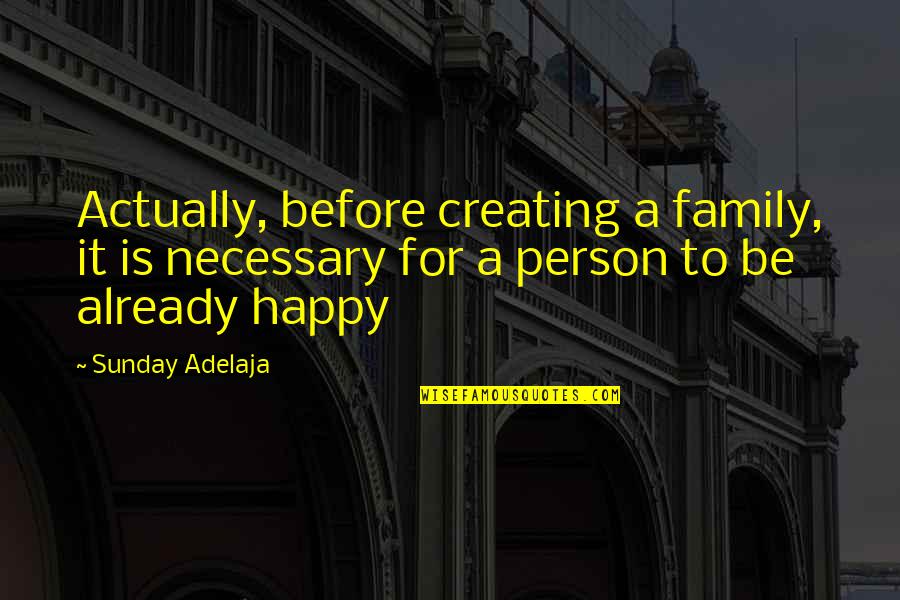 Actually, before creating a family, it is necessary for a person to be already happy
—
Sunday Adelaja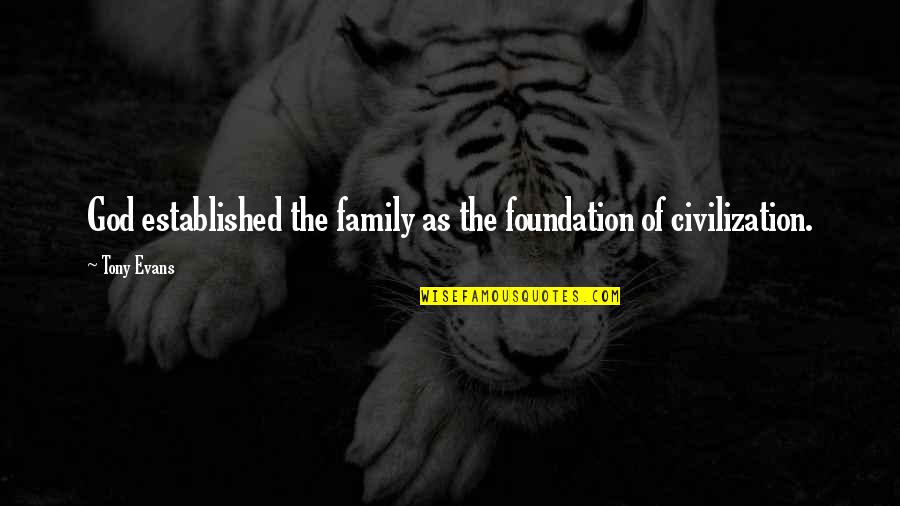 God established the family as the foundation of civilization.
—
Tony Evans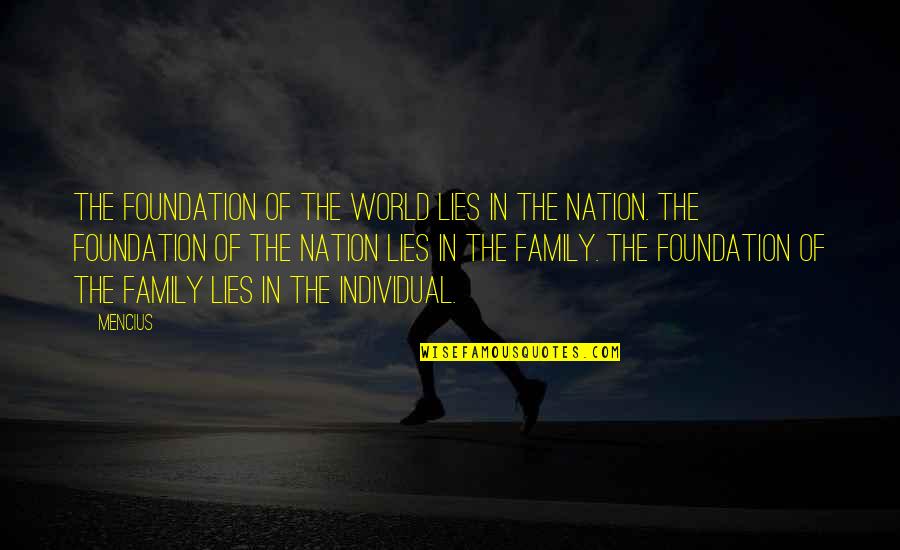 The foundation of the world lies in the nation. The foundation of the nation lies in the family. The foundation of the family lies in the individual.
—
Mencius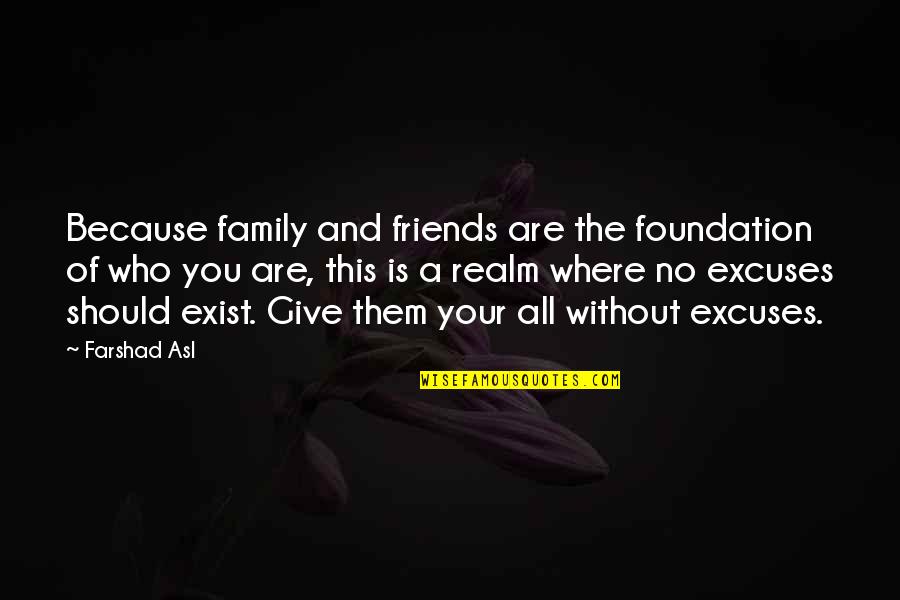 Because family and friends are the foundation of who you are, this is a realm where no excuses should exist. Give them your all without excuses.
—
Farshad Asl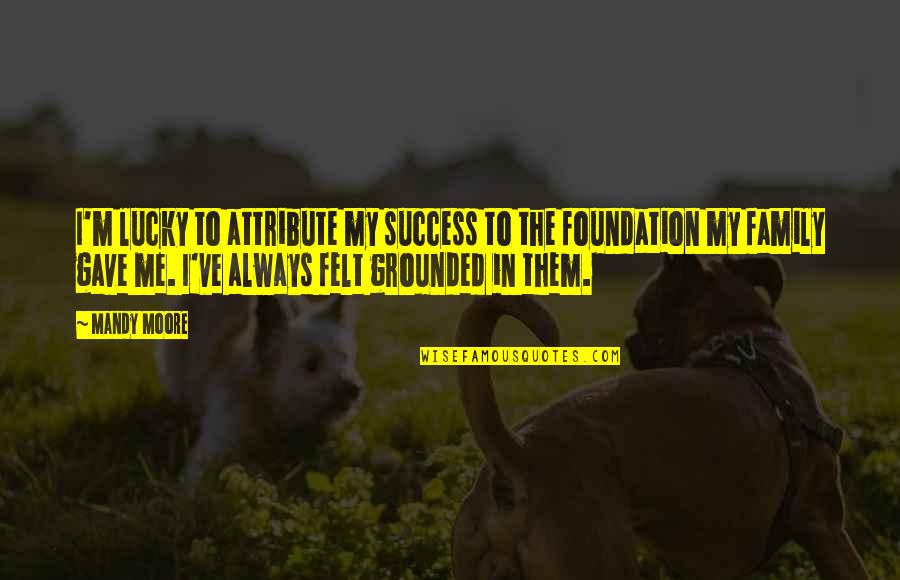 I'm lucky to attribute my success to the foundation my family gave me. I've always felt grounded in them.
—
Mandy Moore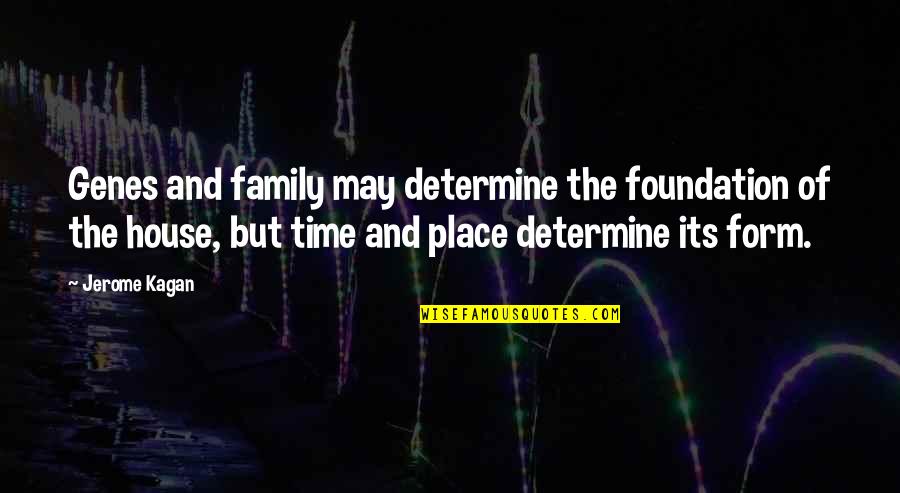 Genes and family may determine the foundation of the house, but time and place determine its form.
—
Jerome Kagan
Mutual respect and mutual listening are the foundations of harmony within the family. —
Gautama Buddha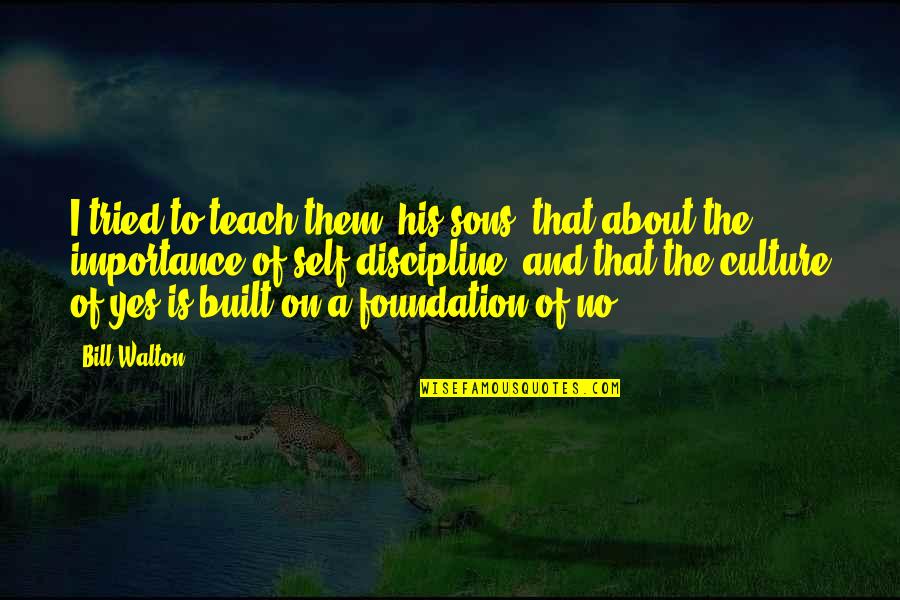 I tried to teach them [his sons] that about the importance of self-discipline, and that the culture of yes is built on a foundation of no. —
Bill Walton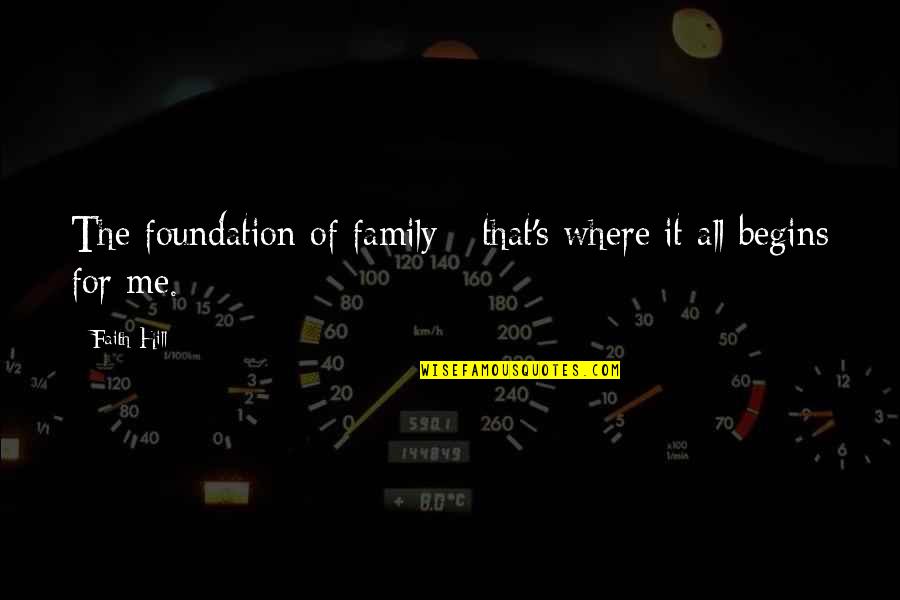 The
foundation of family
- that's where it all begins for me. —
Faith Hill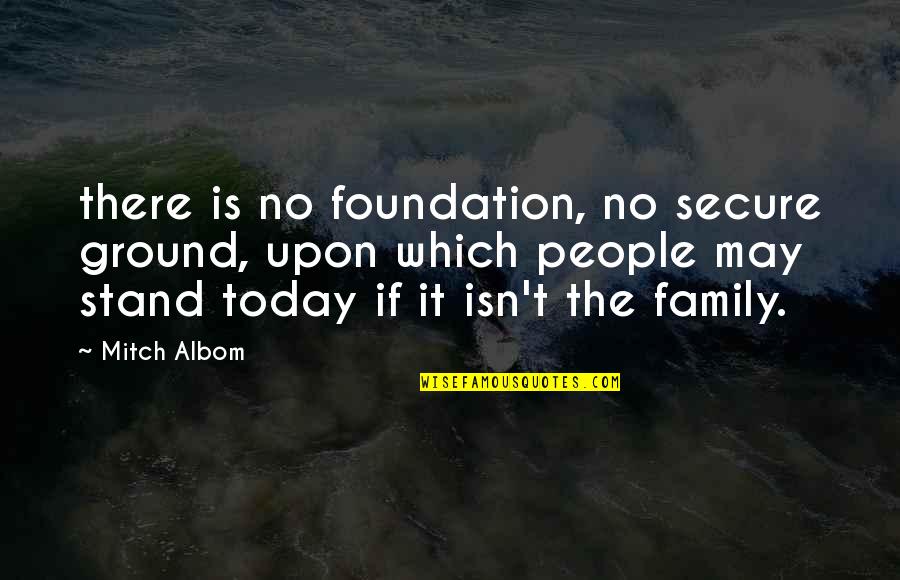 there is no foundation, no secure ground, upon which people may stand today if it isn't the family. —
Mitch Albom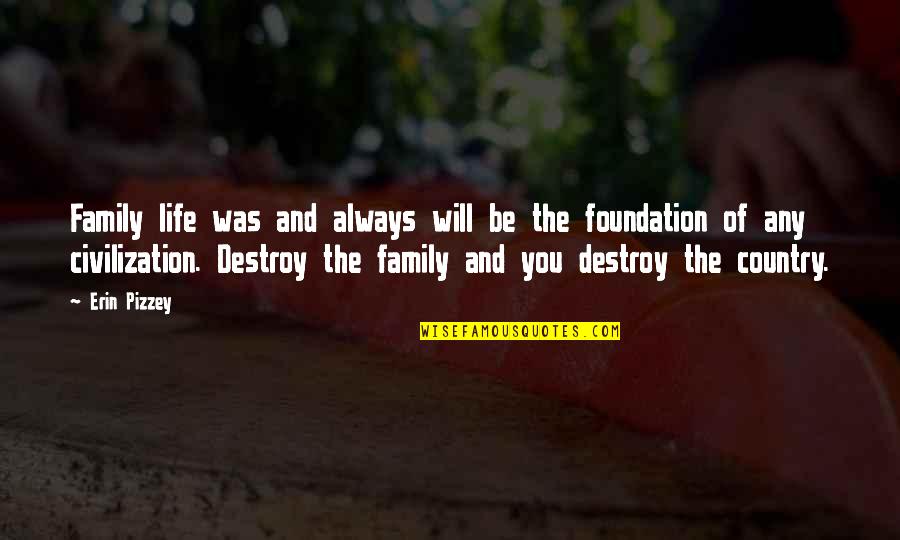 Family life was and always will be the foundation of any civilization. Destroy the family and you destroy the country. —
Erin Pizzey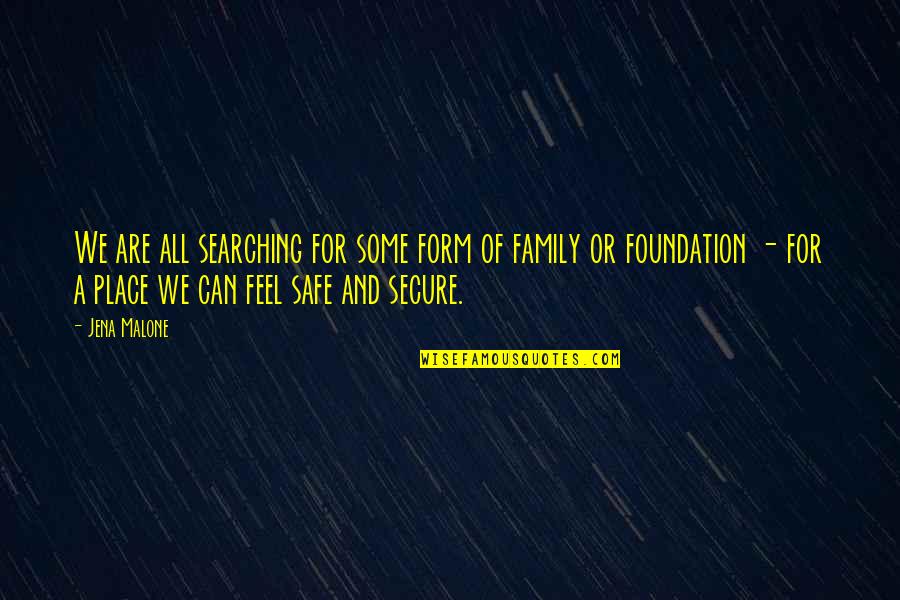 We are all searching for some form of family or foundation - for a place we can feel safe and secure. —
Jena Malone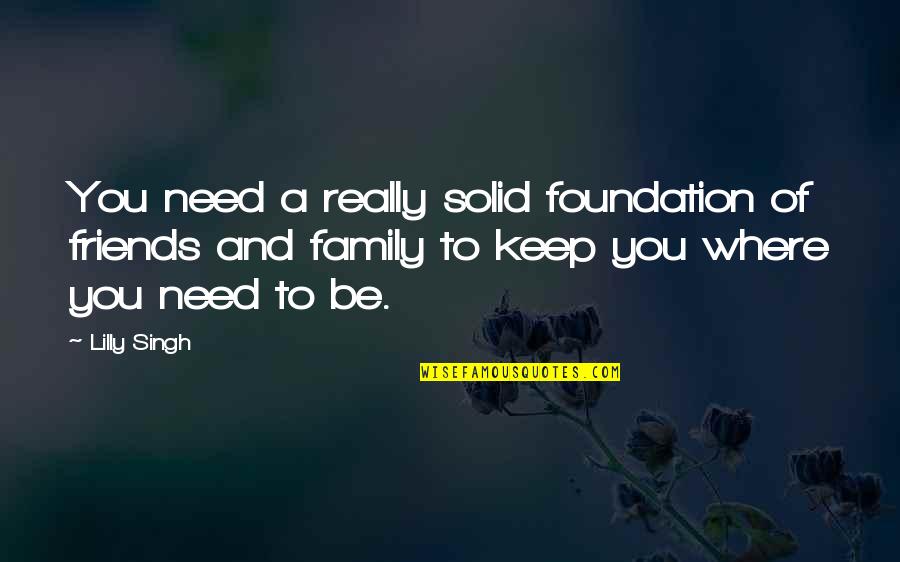 You need a really solid foundation of friends and family to keep you where you need to be. —
Lilly Singh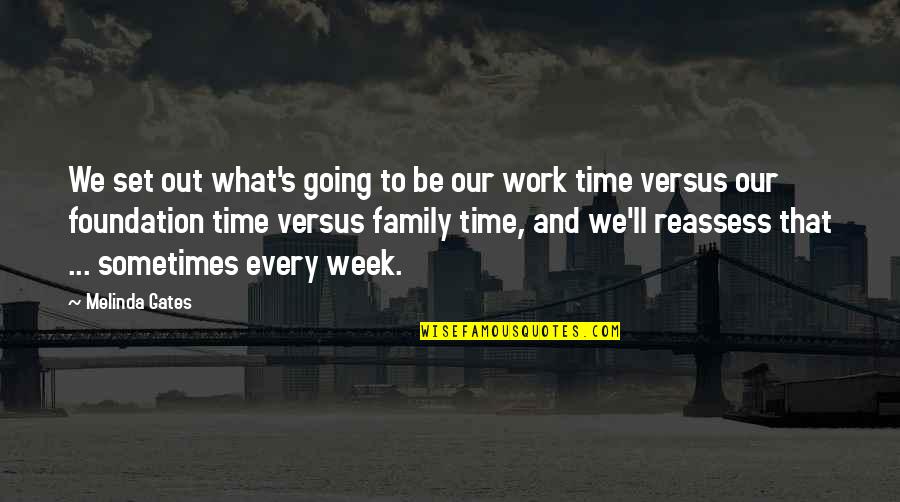 We set out what's going to be our work time versus our foundation time versus family time, and we'll reassess that ... sometimes every week. —
Melinda Gates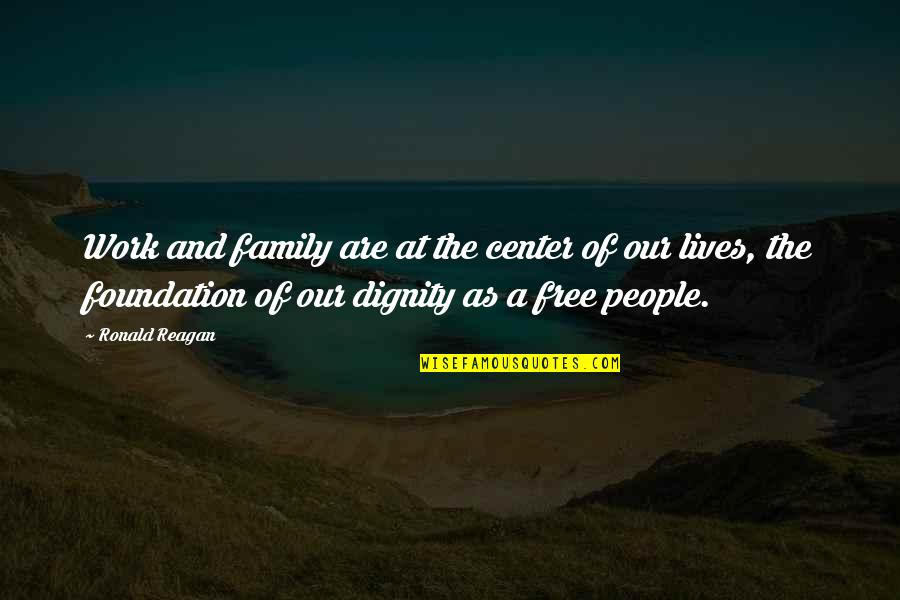 Work and family are at the center of our lives, the foundation of our dignity as a free people. —
Ronald Reagan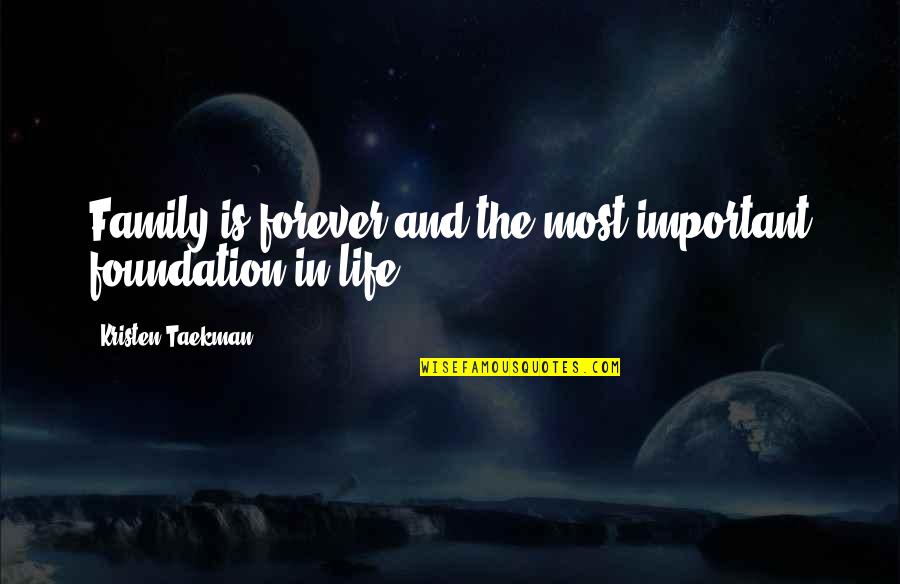 Family is forever and the most important foundation in life. —
Kristen Taekman
A home is crucial, the foundation of a stable family. —
Eric Cantona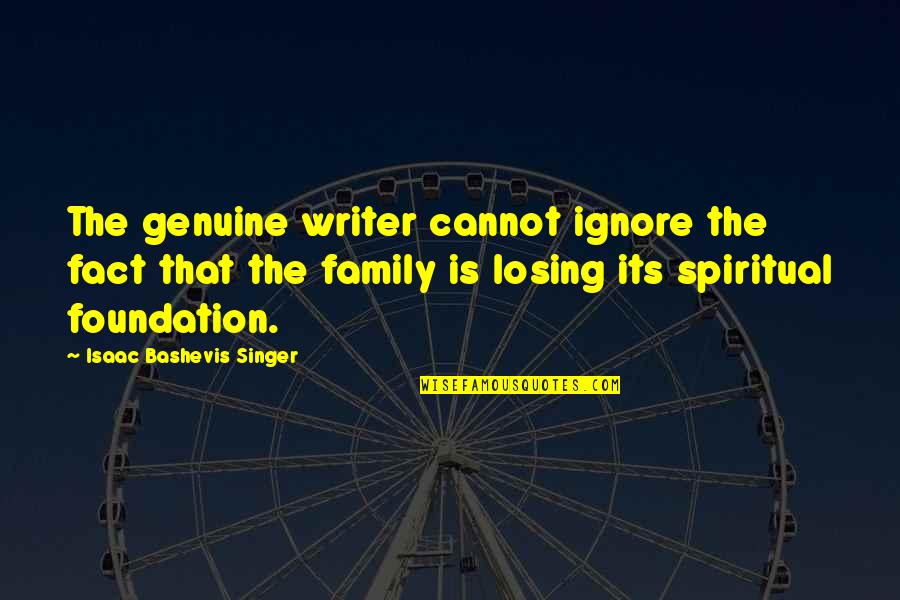 The genuine writer cannot ignore the fact that the family is losing its spiritual foundation. —
Isaac Bashevis Singer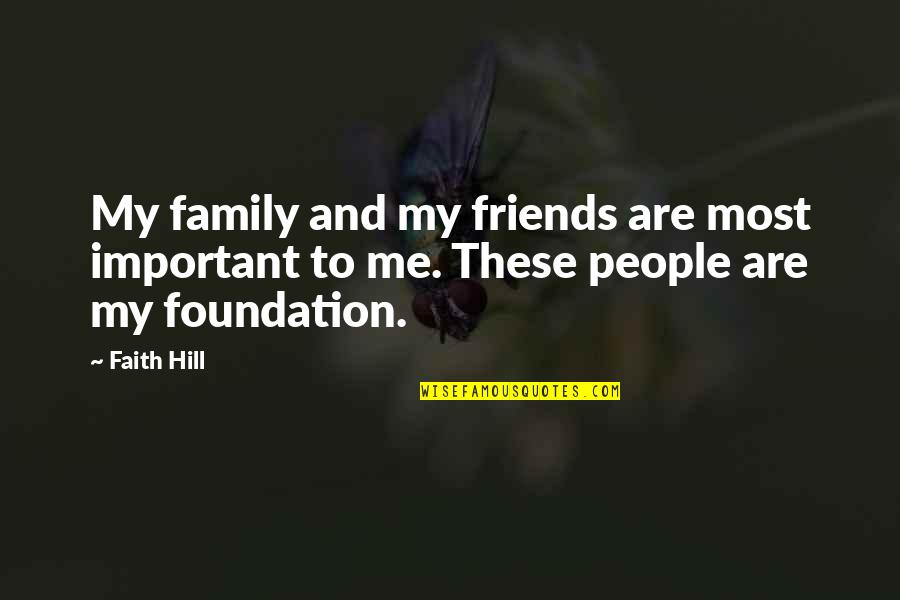 My family and my friends are most important to me. These people are my foundation. —
Faith Hill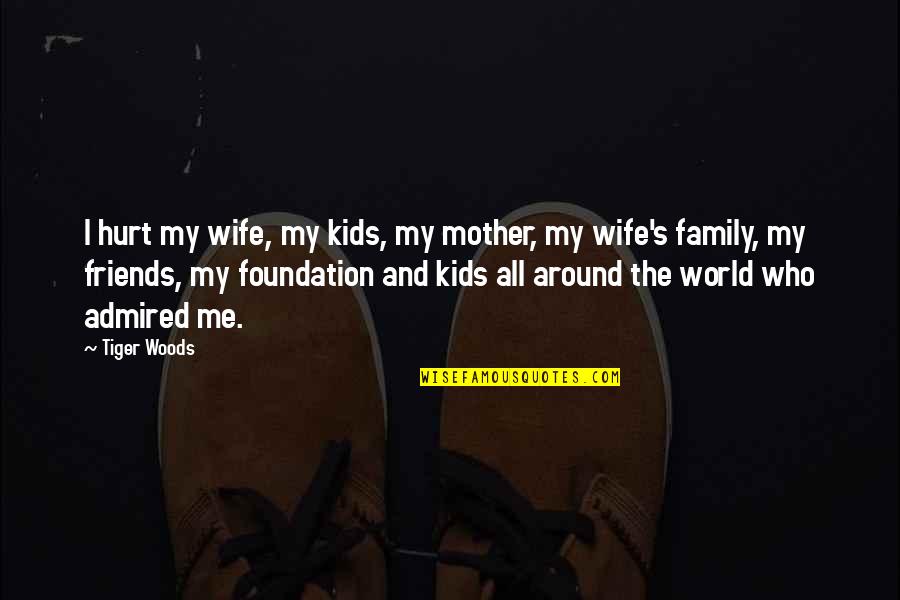 I hurt my wife, my kids, my mother, my wife's family, my friends, my foundation and kids all around the world who admired me. —
Tiger Woods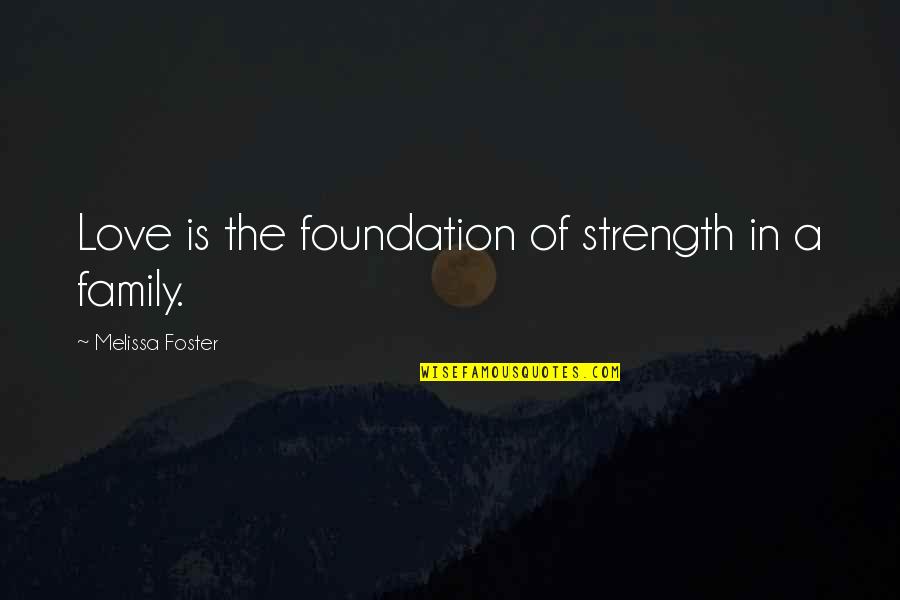 Love is the foundation of strength in a family. —
Melissa Foster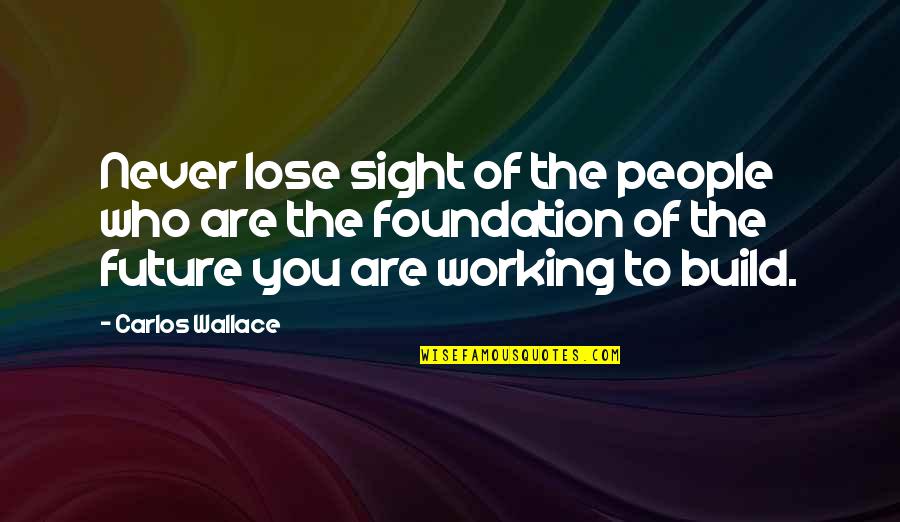 Never lose sight of the people who are the foundation of the future you are working to build. —
Carlos Wallace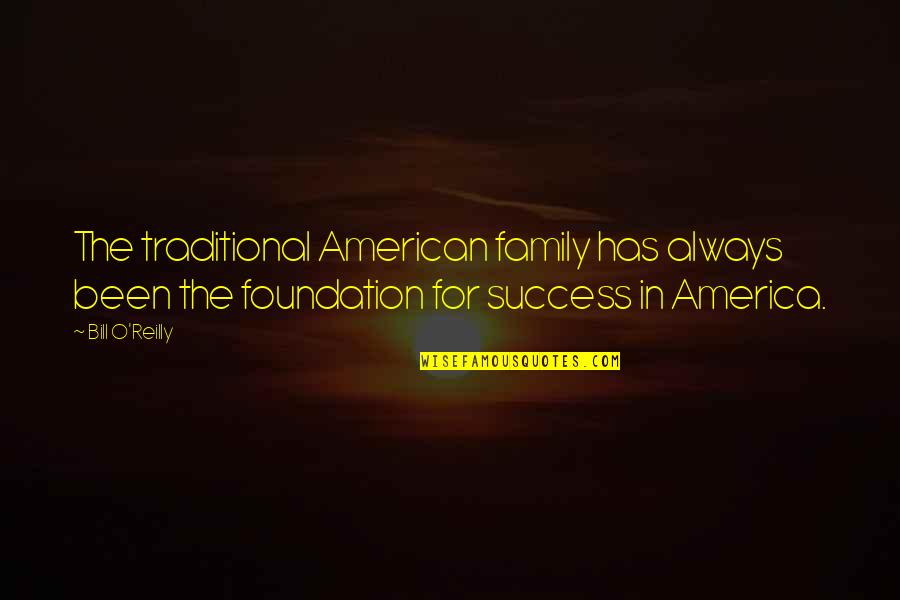 The traditional American family has always been the foundation for success in America. —
Bill O'Reilly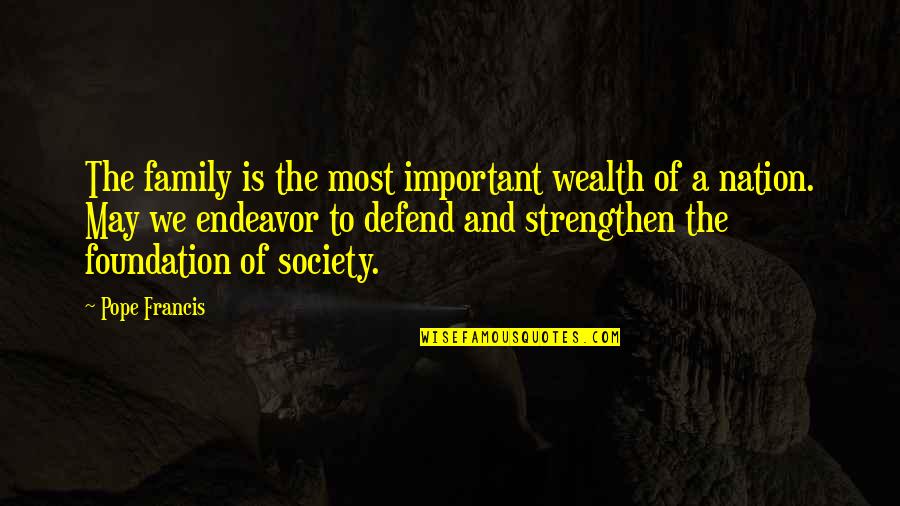 The family is the most important wealth of a nation. May we endeavor to defend and strengthen the foundation of society. —
Pope Francis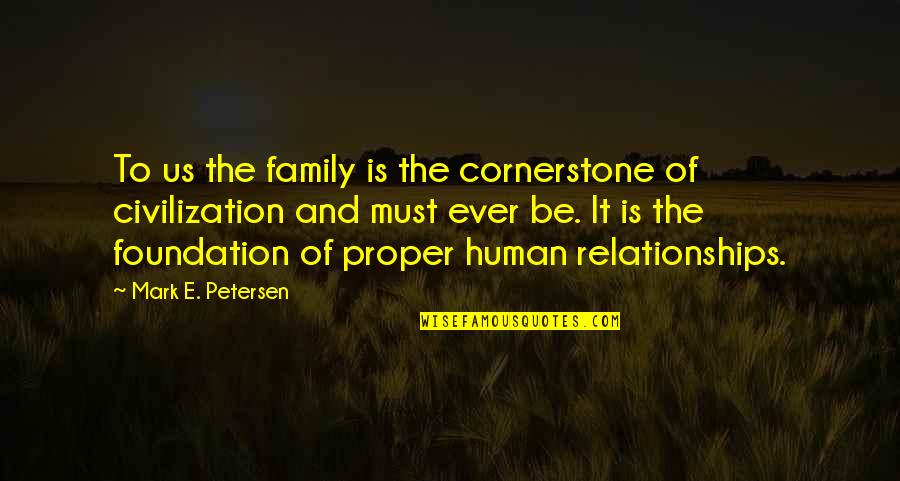 To us the family is the cornerstone of civilization and must ever be. It is the foundation of proper human relationships. —
Mark E. Petersen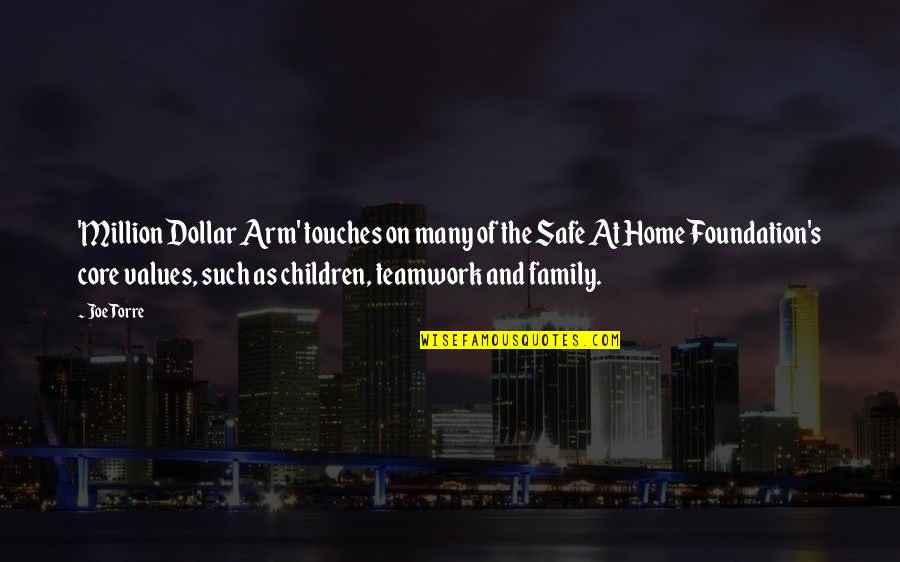 'Million Dollar Arm' touches on many of the Safe At Home Foundation's core values, such as children, teamwork and family. —
Joe Torre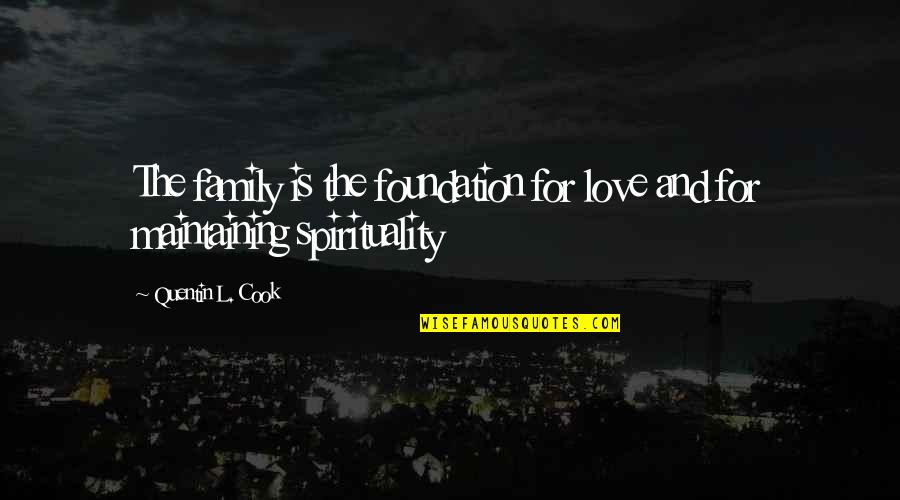 The family is the foundation for love and for maintaining spirituality —
Quentin L. Cook