Forget Someone You Love Quotes
Collection of top 27 famous quotes about Forget Someone You Love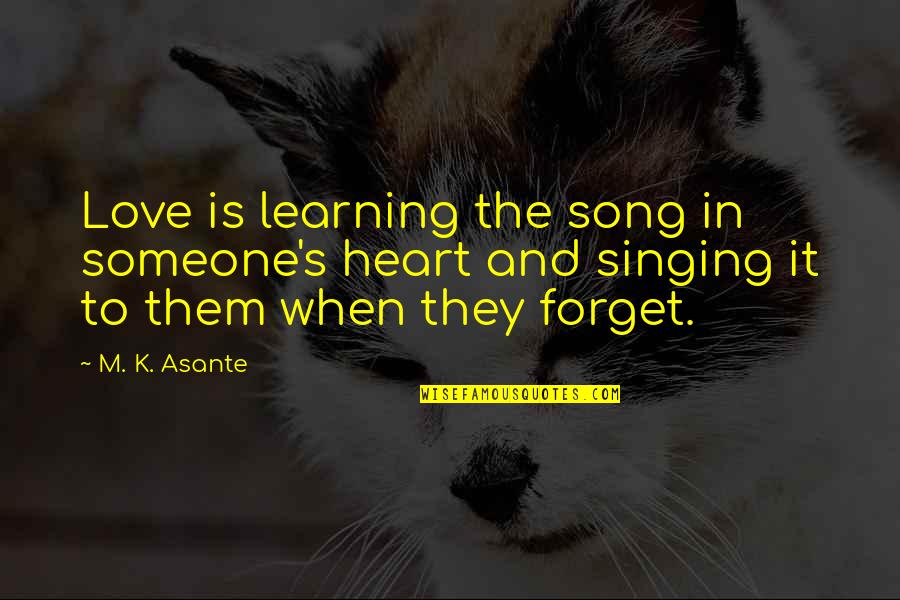 Love is learning the song in someone's heart and singing it to them when they forget.
—
M. K. Asante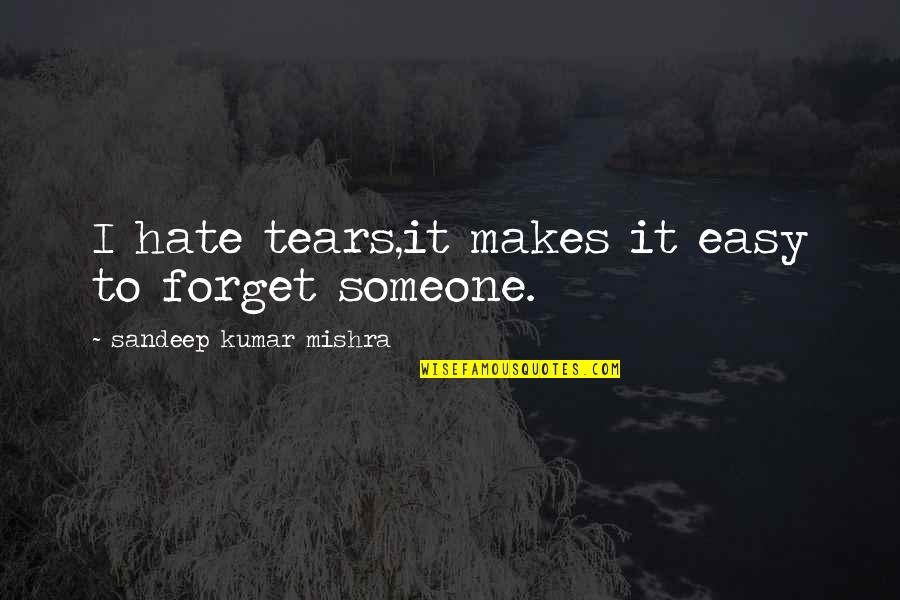 I hate tears,
it makes it easy to forget someone.
—
Sandeep Kumar Mishra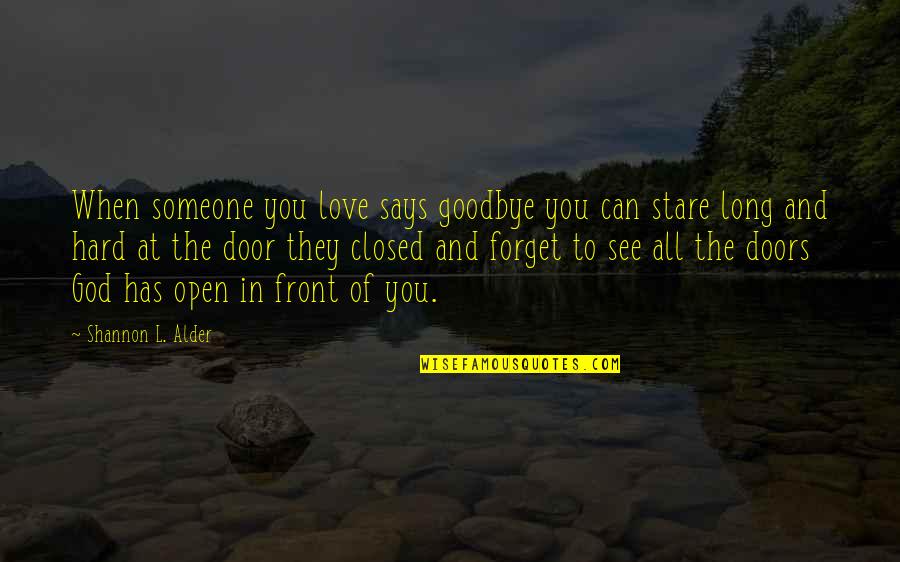 When someone you love says goodbye you can stare long and hard at the door they closed and forget to see all the doors God has open in front of you.
—
Shannon L. Alder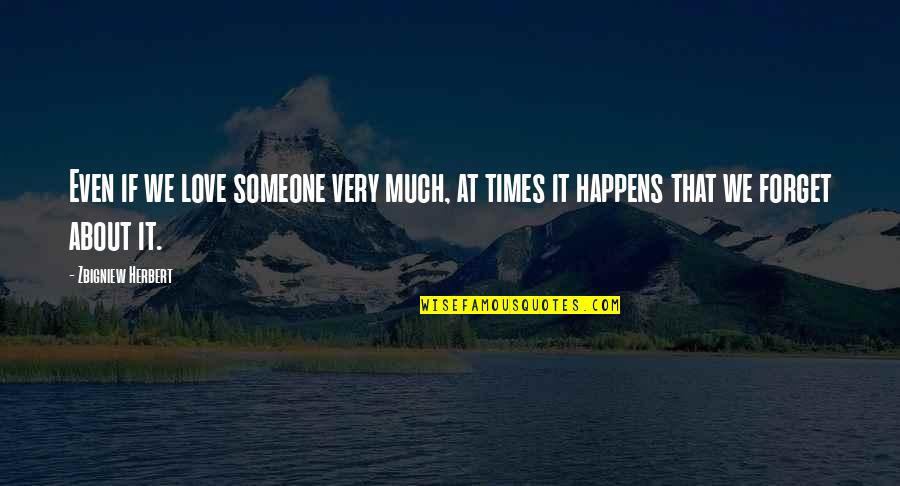 Even if we love someone very much, at times it happens that we forget about it.
—
Zbigniew Herbert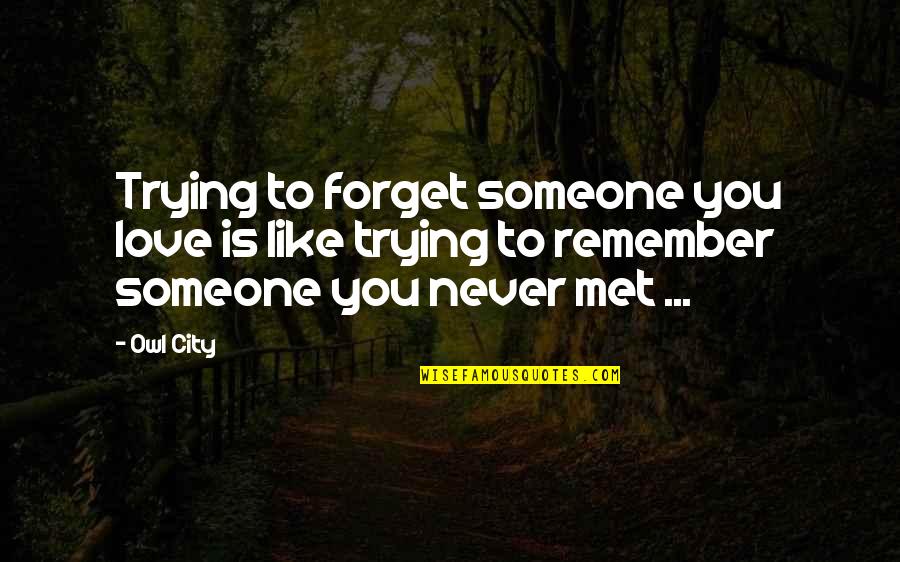 Trying to
forget someone you love
is like trying to remember someone you never met ... <3 —
Owl City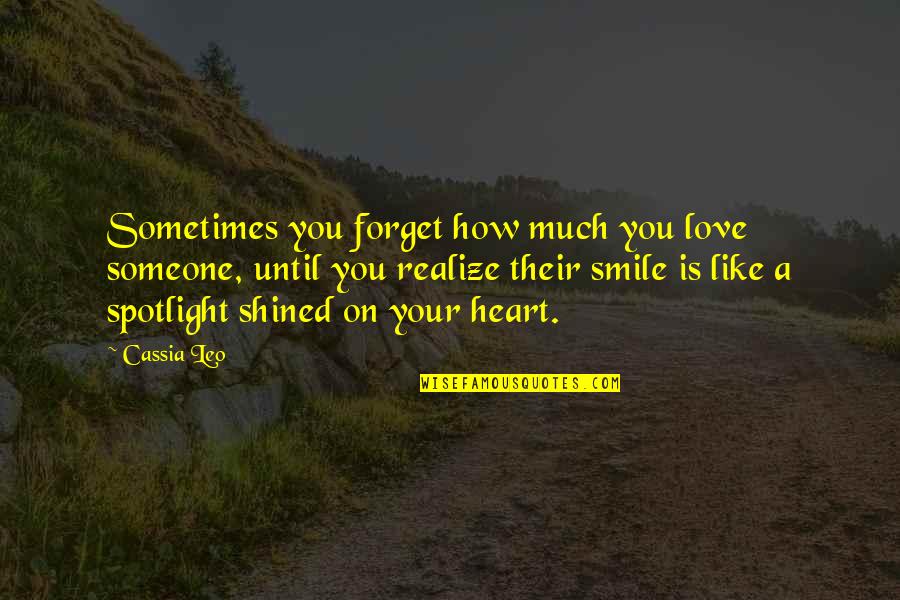 Sometimes you forget how much you love someone, until you realize their smile is like a spotlight shined on your heart. —
Cassia Leo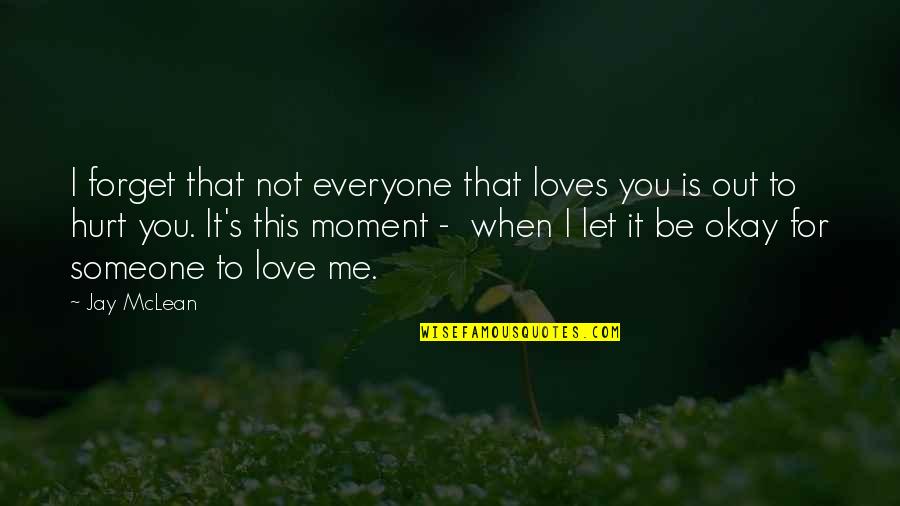 I forget that not everyone that loves you is out to hurt you. It's this moment - when I let it be okay for someone to love me. —
Jay McLean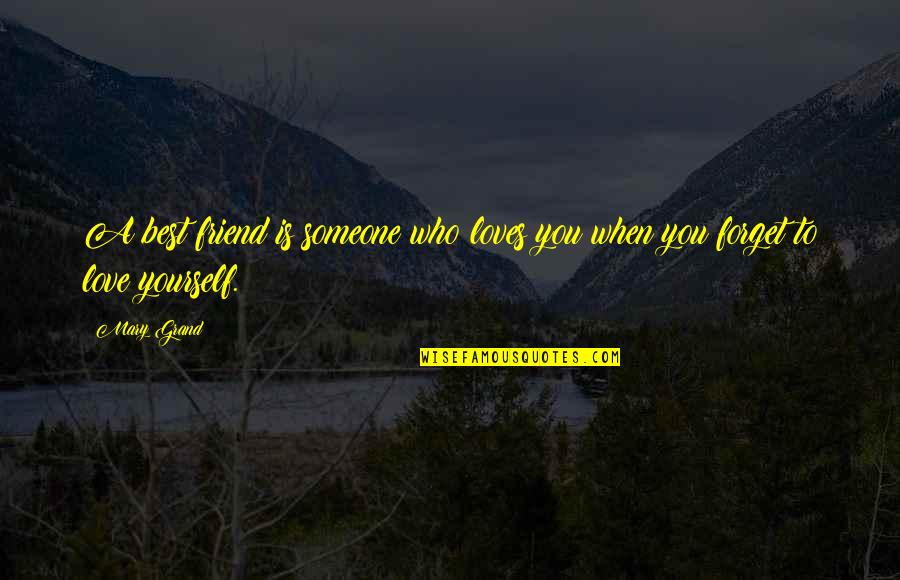 A best friend is someone who loves you when you forget to love yourself. —
Mary Grand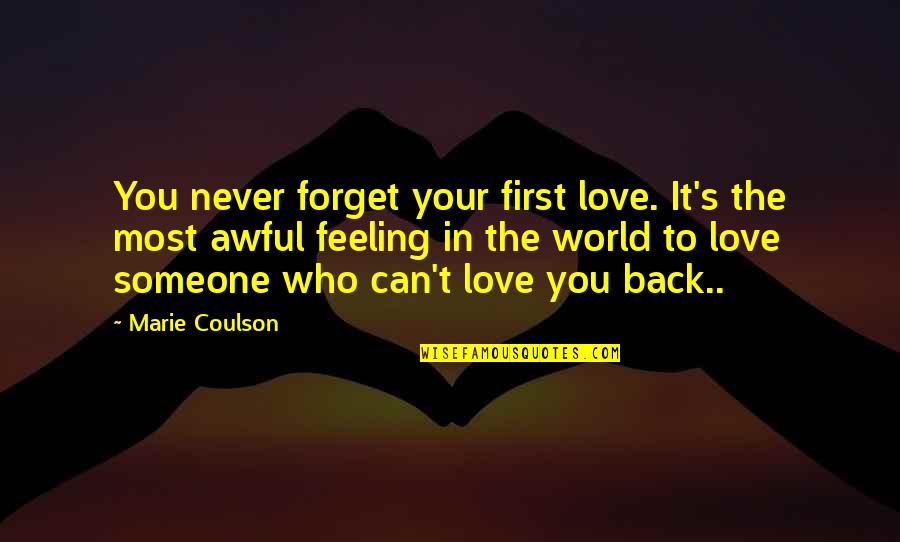 You never forget your first love. It's the most awful feeling in the world to love someone who can't love you back.. —
Marie Coulson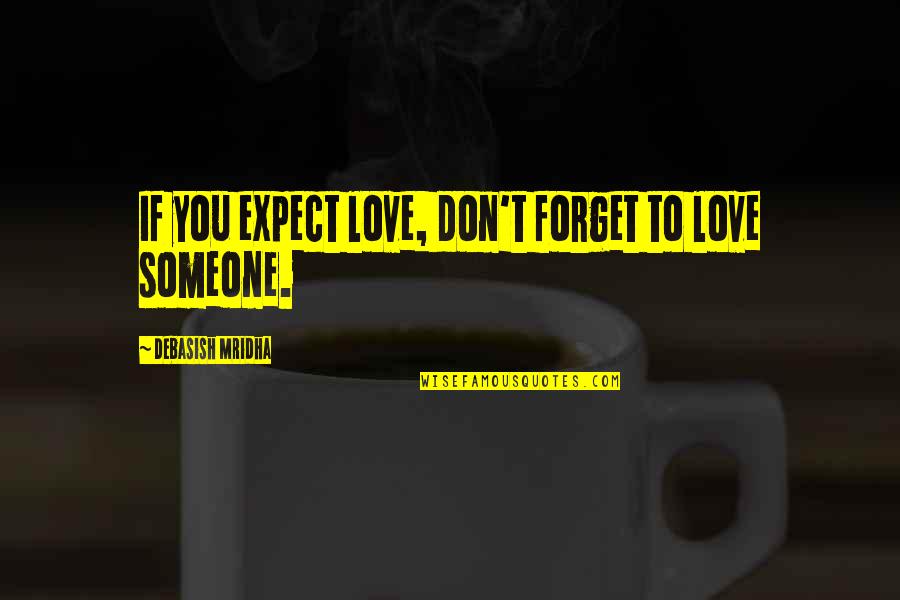 If you expect love, don't forget to love someone. —
Debasish Mridha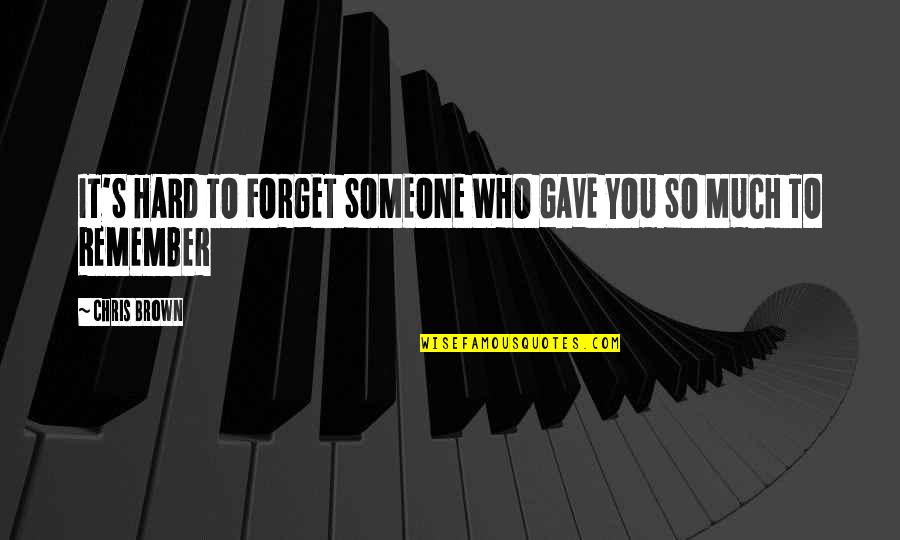 IT'S HARD TO FORGET SOMEONE WHO GAVE YOU SO MUCH TO REMEMBER —
Chris Brown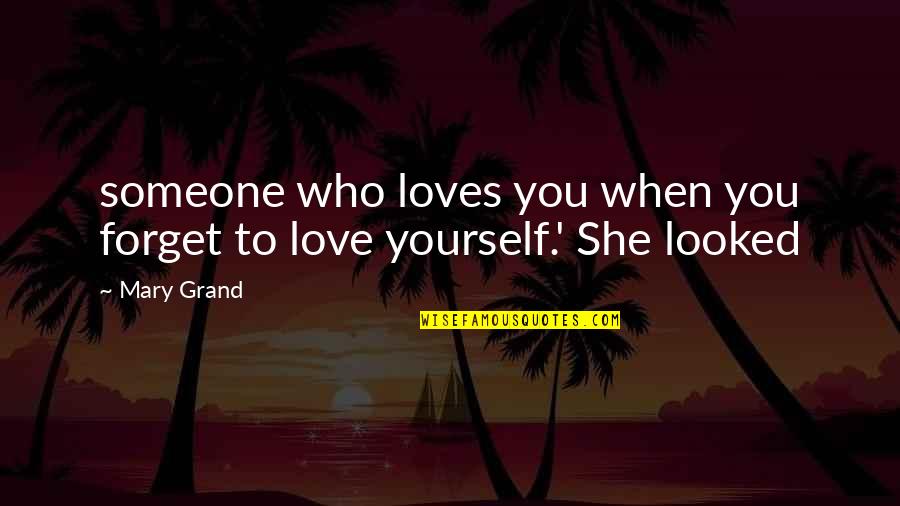 someone who loves you when you forget to love yourself.' She looked —
Mary Grand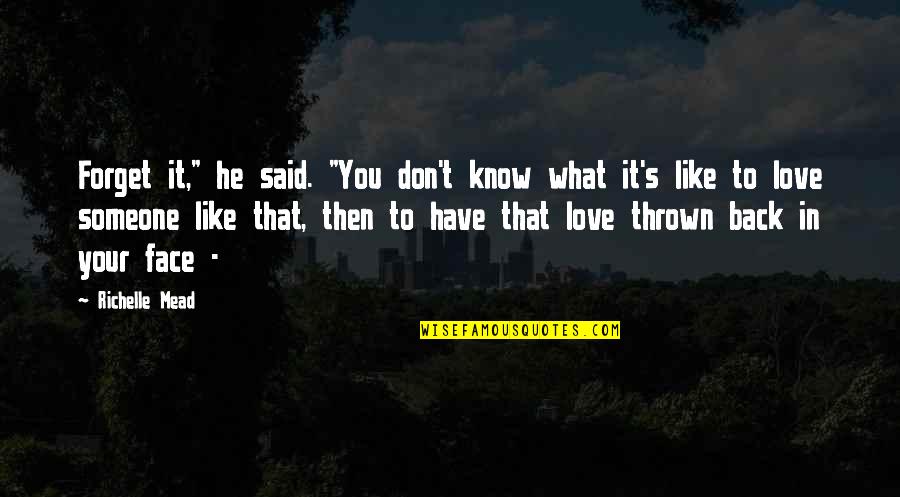 Forget it," he said. "You don't know what it's like to love someone like that, then to have that love thrown back in your face - —
Richelle Mead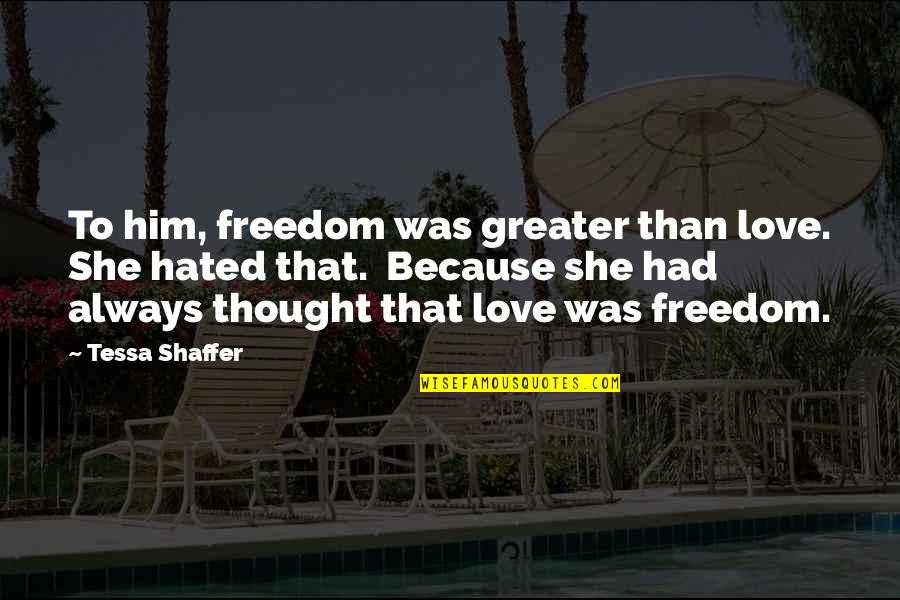 To him, freedom was greater than love.
She hated that.
Because she had always thought that love was freedom. —
Tessa Shaffer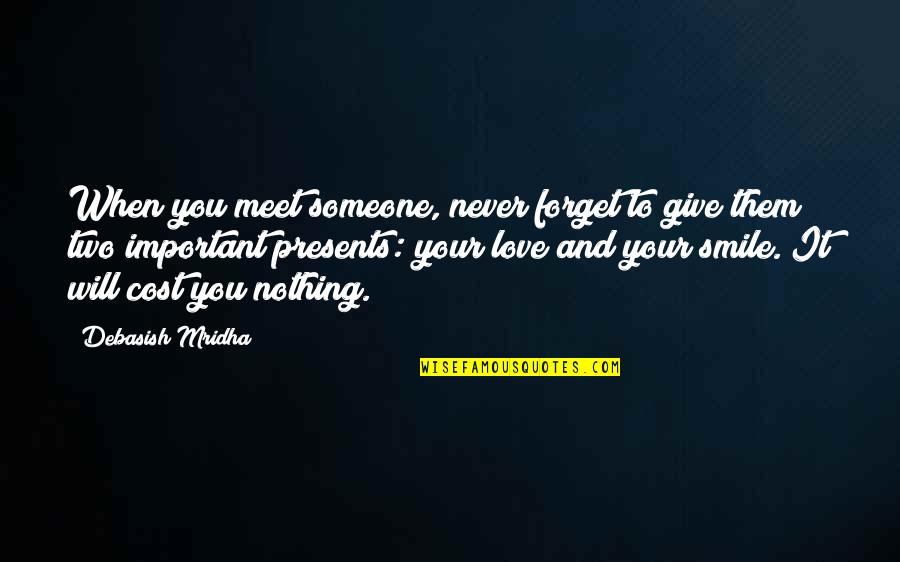 When you meet someone, never forget to give them two important presents: your love and your smile. It will cost you nothing. —
Debasish Mridha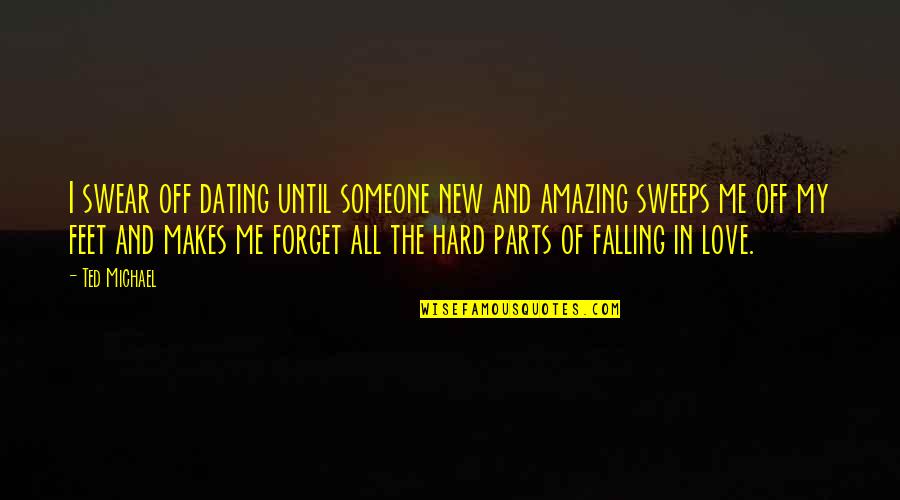 I swear off dating until someone new and amazing sweeps me off my feet and makes me forget all the hard parts of falling in love. —
Ted Michael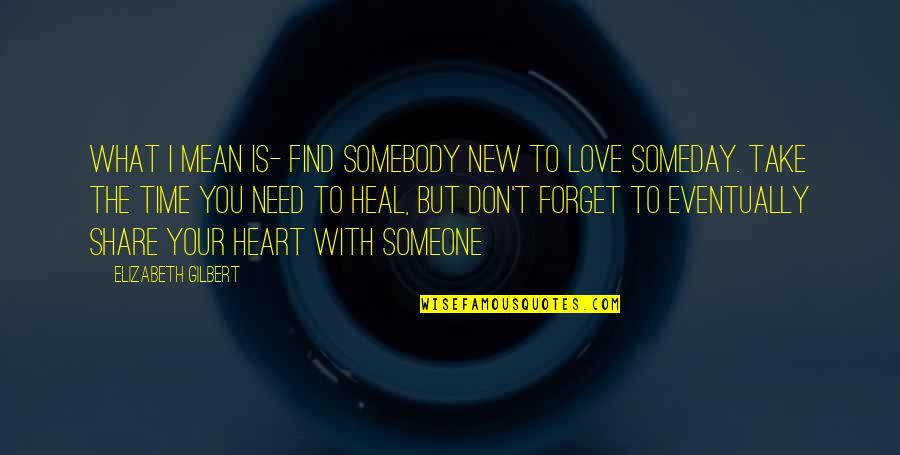 What I mean is- find somebody new to love someday. Take the time you need to heal, but don't forget to eventually share your heart with someone —
Elizabeth Gilbert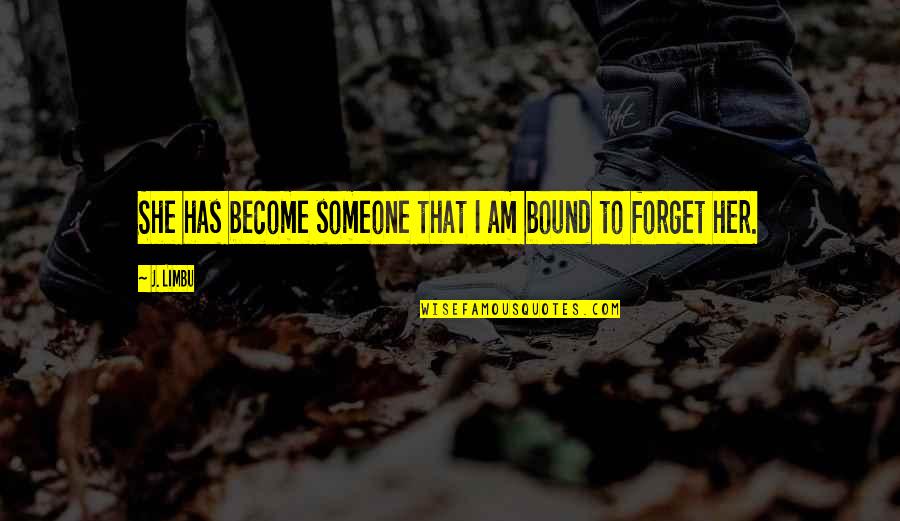 She has become someone that I am bound to forget her. —
J. Limbu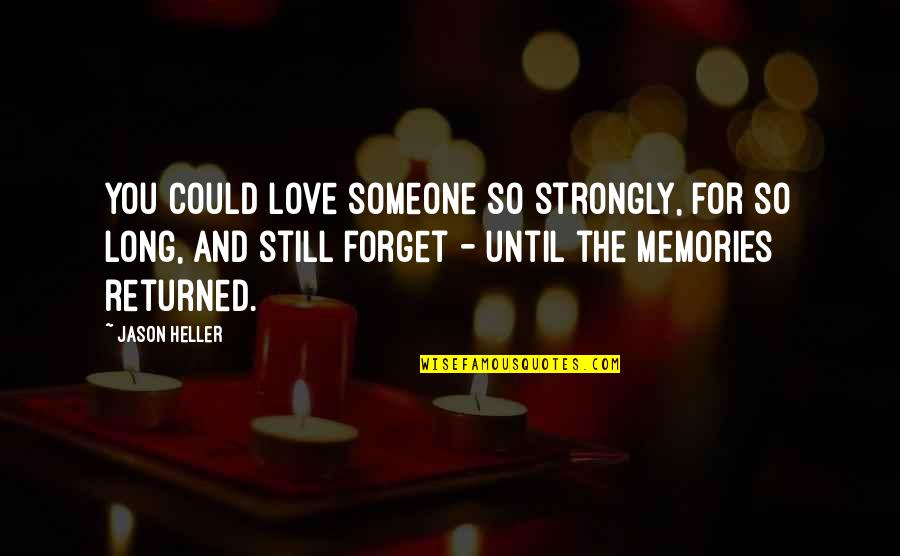 You could love someone so strongly, for so long, and still forget - until the memories returned. —
Jason Heller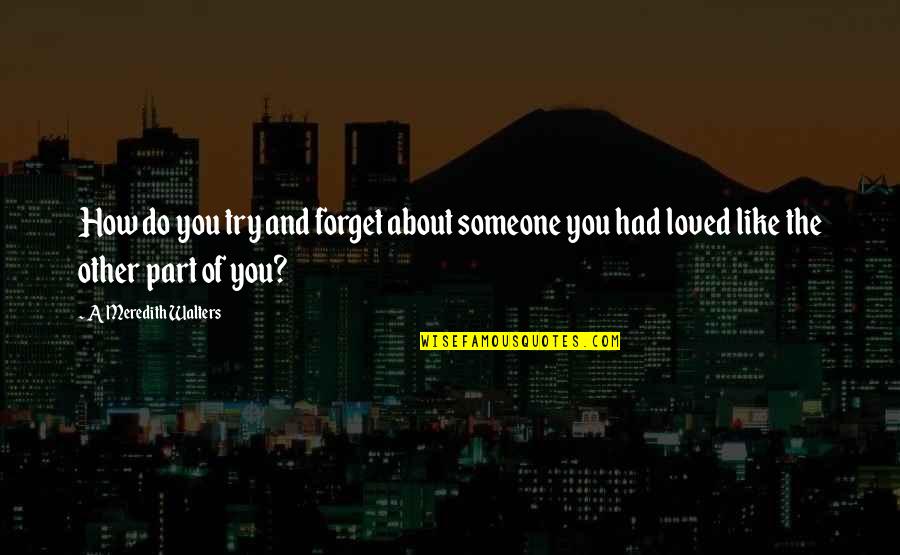 How do you try and forget about someone you had loved like the other part of you? —
A Meredith Walters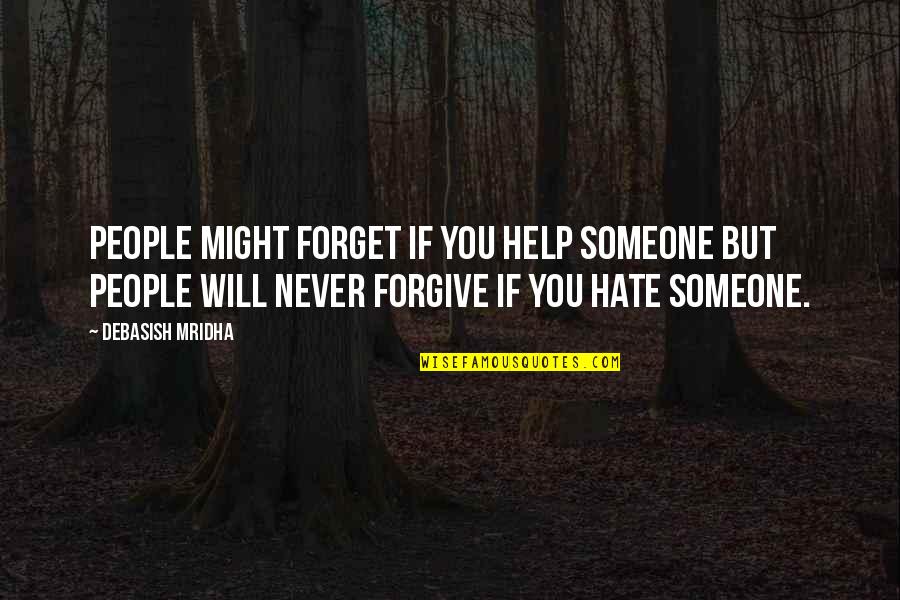 People might forget if you help someone but people will never forgive if you hate someone. —
Debasish Mridha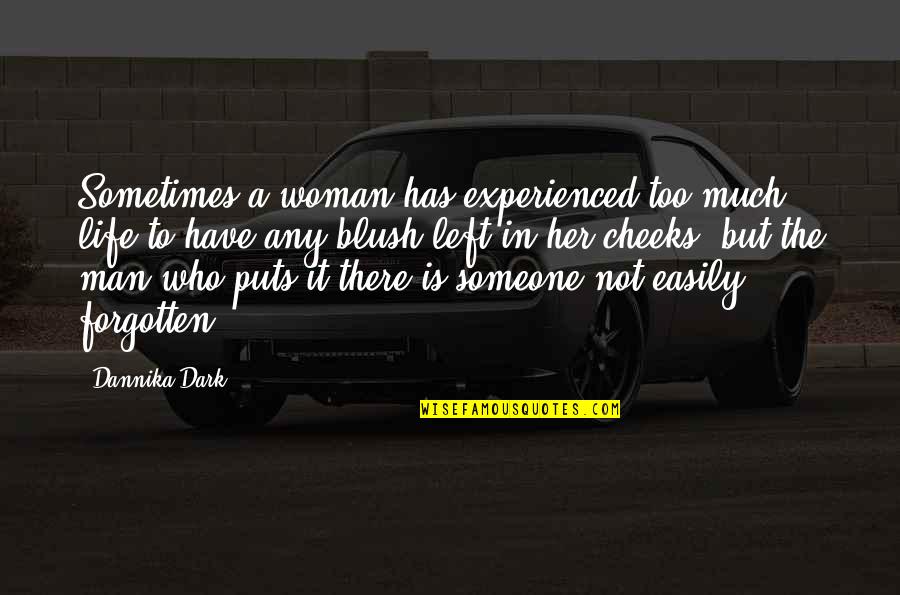 Sometimes a woman has experienced too much life to have any blush left in her cheeks, but the man who puts it there is someone not easily forgotten. —
Dannika Dark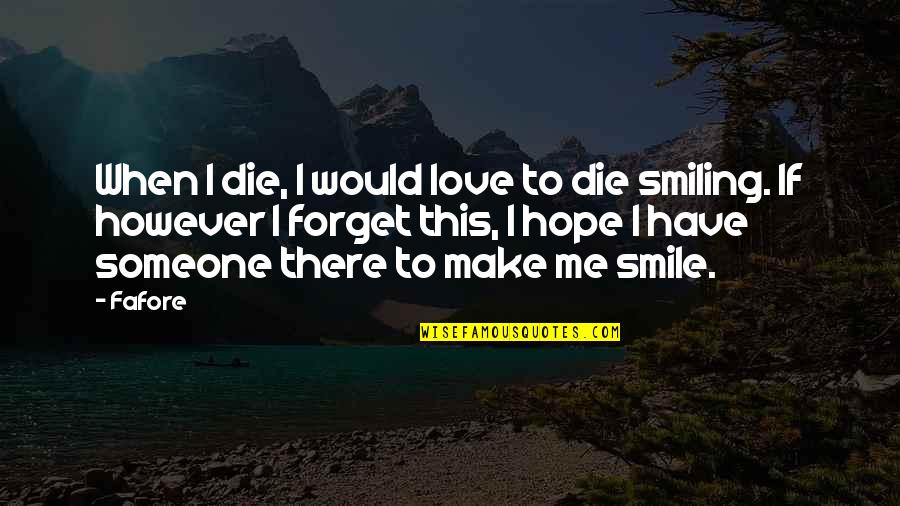 When I die, I would love to die smiling. If however I forget this, I hope I have someone there to make me smile. —
Fafore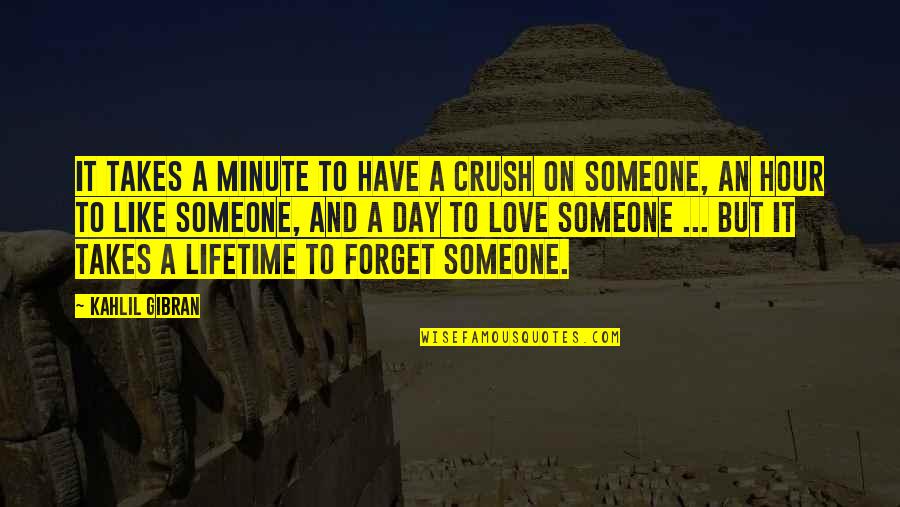 It takes a minute to have a crush on someone, an hour to like someone, and a day to love someone ... but it takes a lifetime to forget someone. —
Kahlil Gibran
I can't think about him, but I can't forget him, either. It's not right to
forget someone you love
. —
Anna Sheehan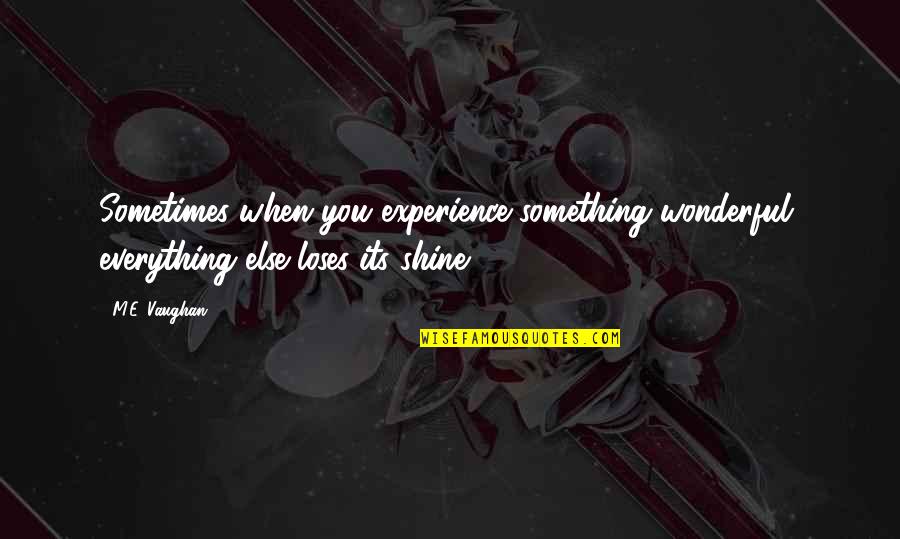 Sometimes when you experience something wonderful, everything else loses its shine. —
M.E. Vaughan