Flowers From My Garden Quotes
Collection of top 30 famous quotes about Flowers From My Garden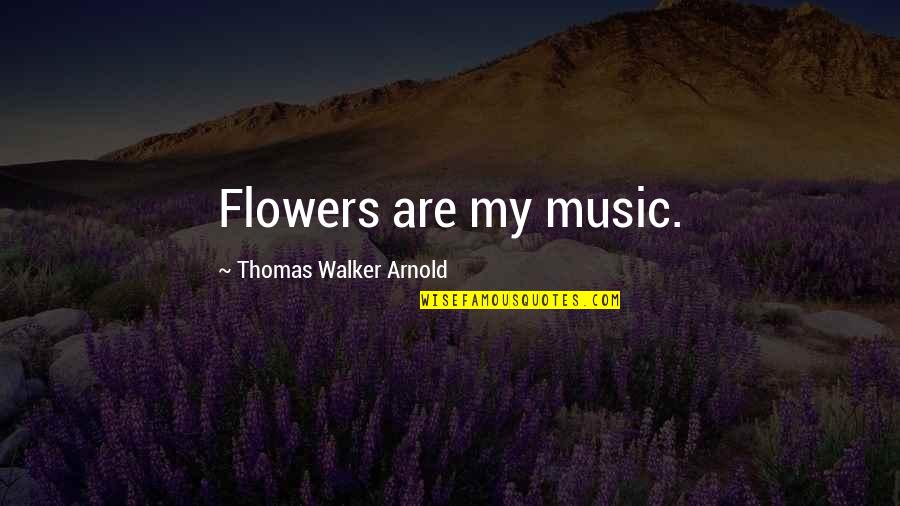 Flowers are my music.
—
Thomas Walker Arnold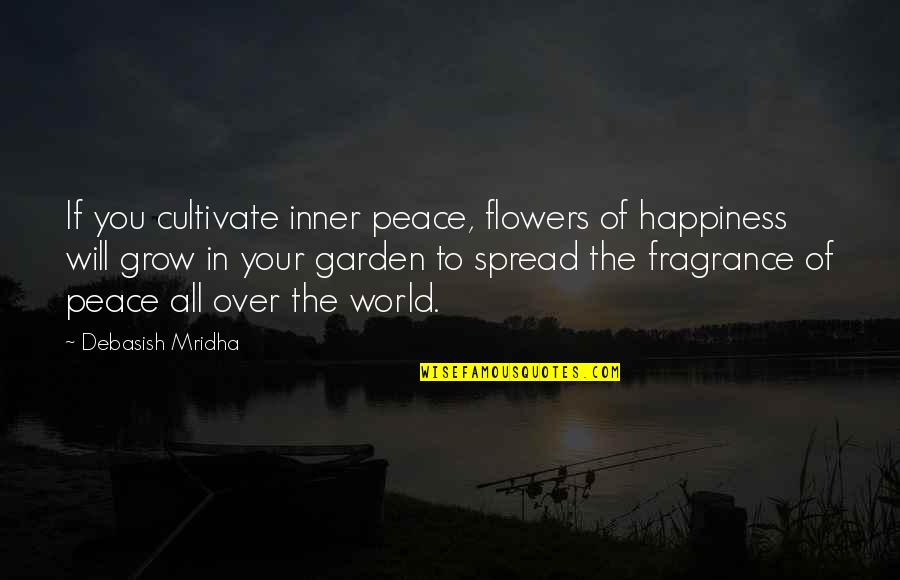 If you cultivate inner peace, flowers of happiness will grow in your garden to spread the fragrance of peace all over the world.
—
Debasish Mridha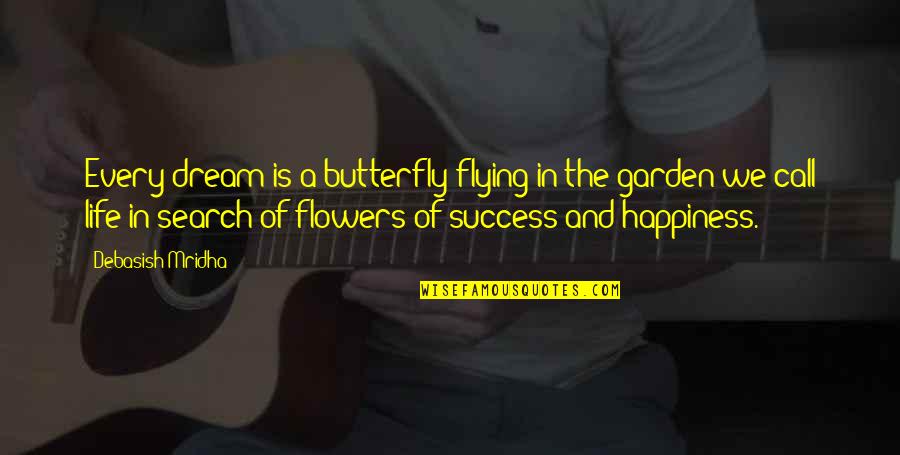 Every dream is a butterfly flying in the garden we call life in search of flowers of success and happiness.
—
Debasish Mridha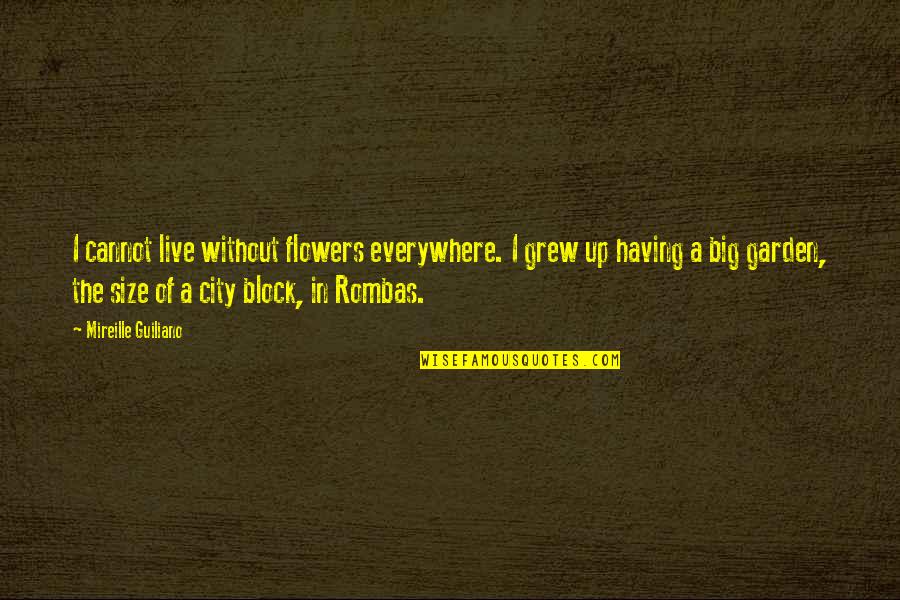 I cannot live without flowers everywhere. I grew up having a big garden, the size of a city block, in Rombas.
—
Mireille Guiliano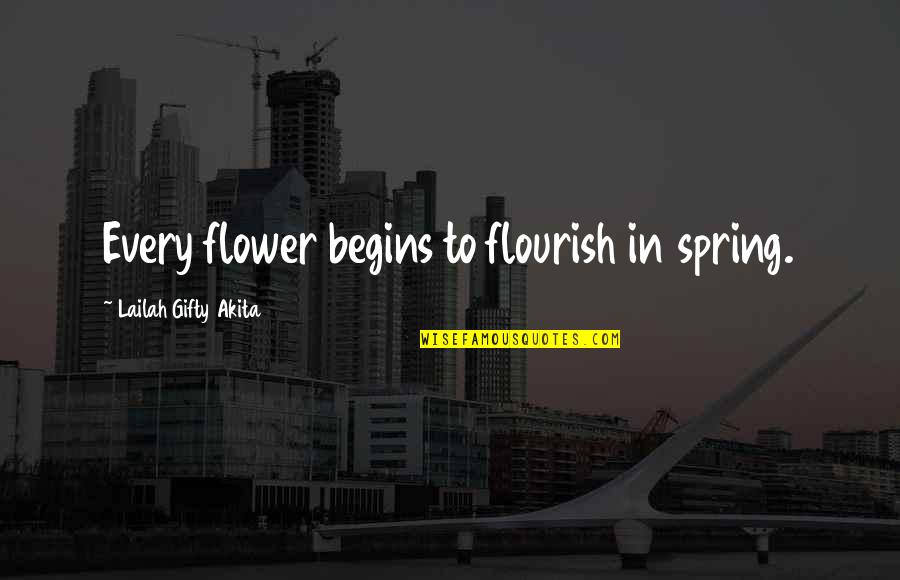 Every flower begins to flourish in spring.
—
Lailah Gifty Akita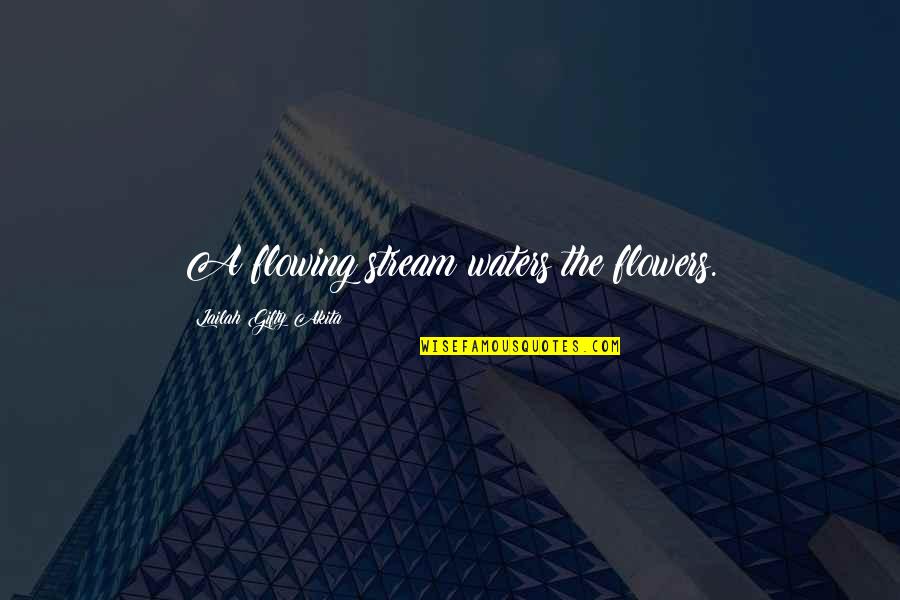 A flowing stream waters the flowers.
—
Lailah Gifty Akita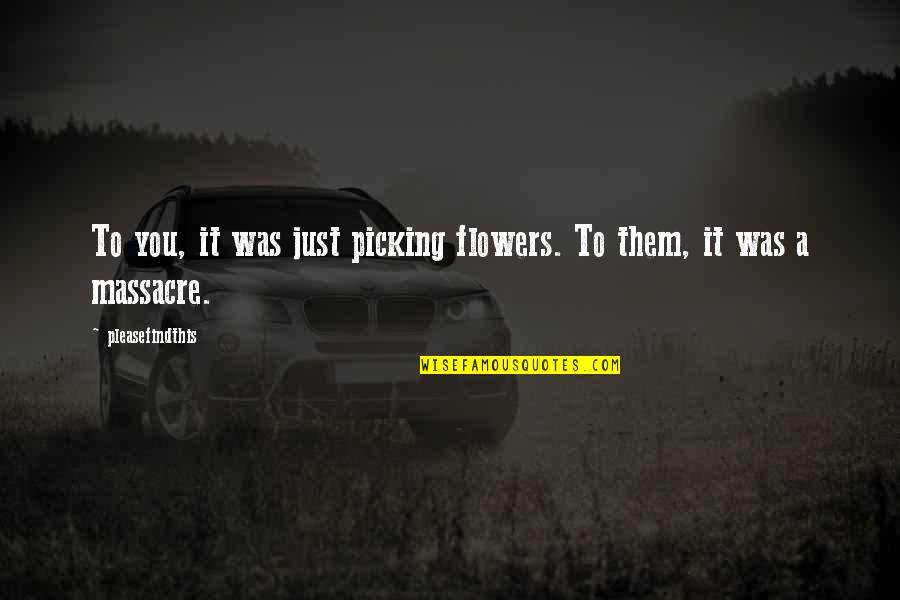 To you, it was just picking flowers. To them, it was a massacre. —
Pleasefindthis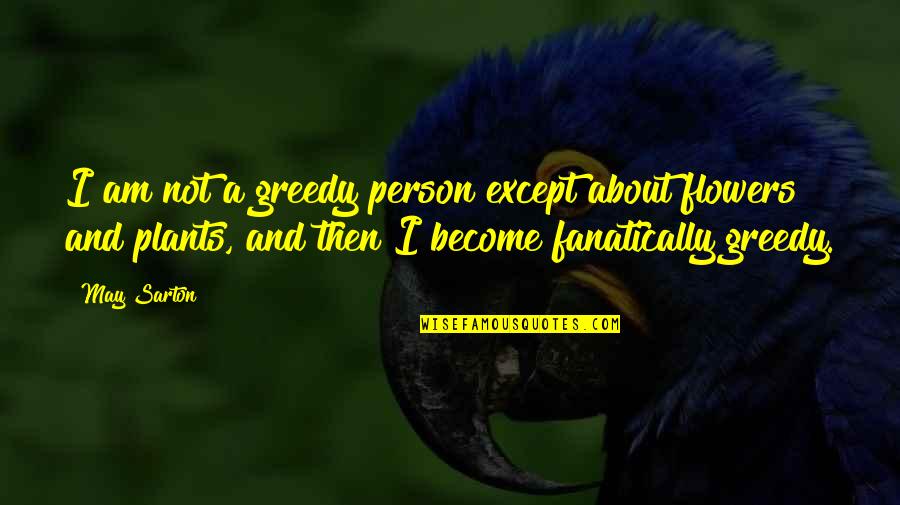 I am not a greedy person except about flowers and plants, and then I become fanatically greedy. —
May Sarton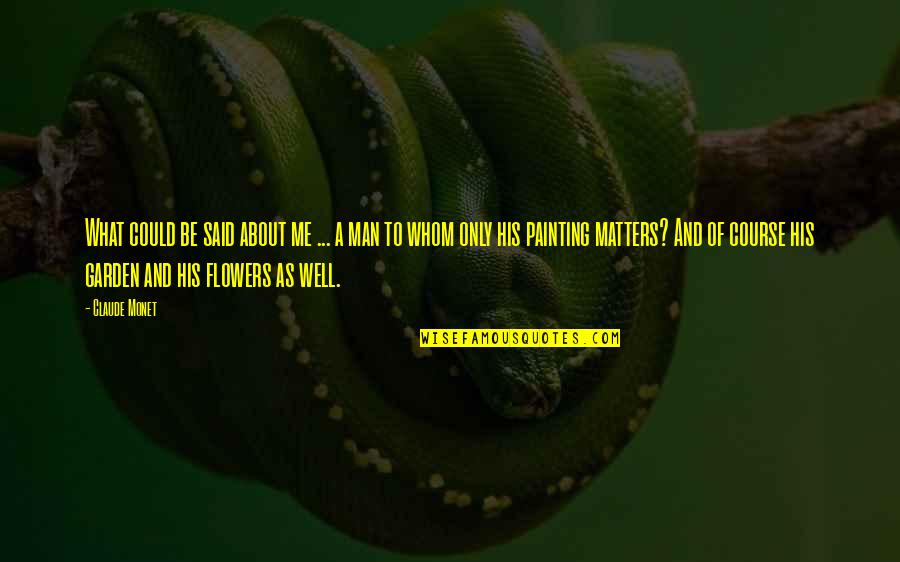 What could be said about me ... a man to whom only his painting matters? And of course his garden and his flowers as well. —
Claude Monet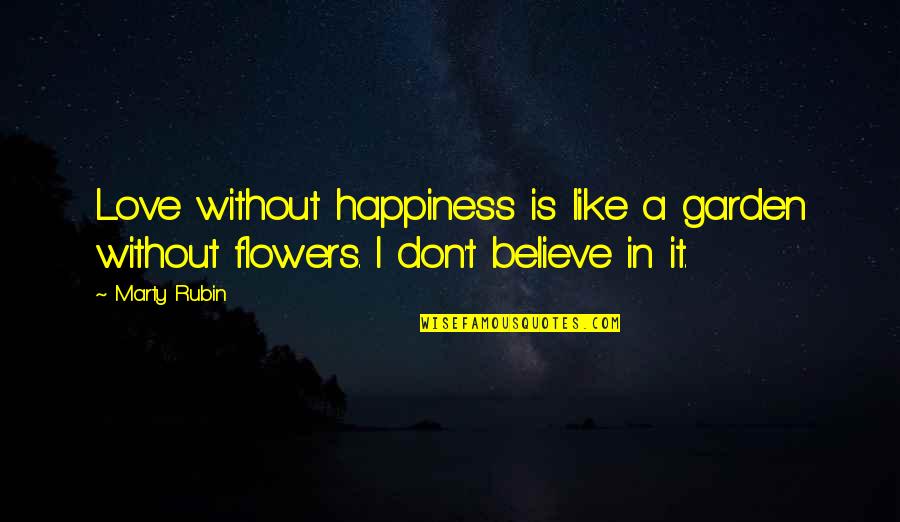 Love without happiness is like a garden without flowers. I don't believe in it. —
Marty Rubin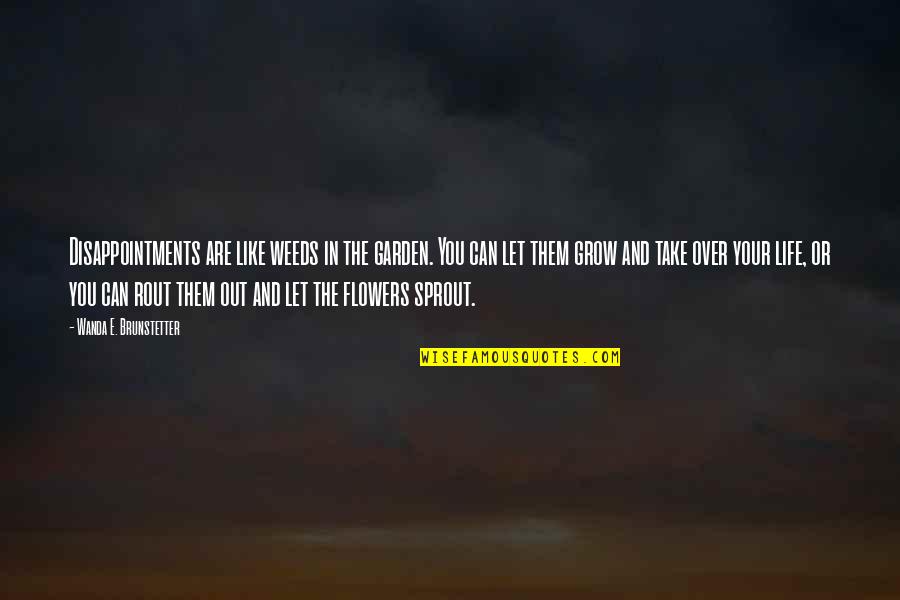 Disappointments are like weeds in the garden. You can let them grow and take over your life, or you can rout them out and let the flowers sprout. —
Wanda E. Brunstetter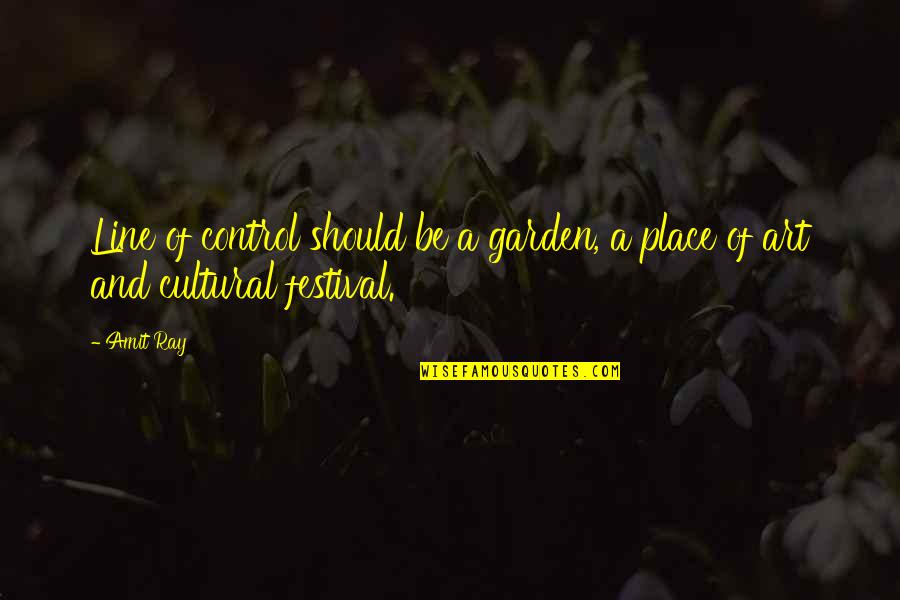 Line of control should be a garden, a place of art and cultural festival. —
Amit Ray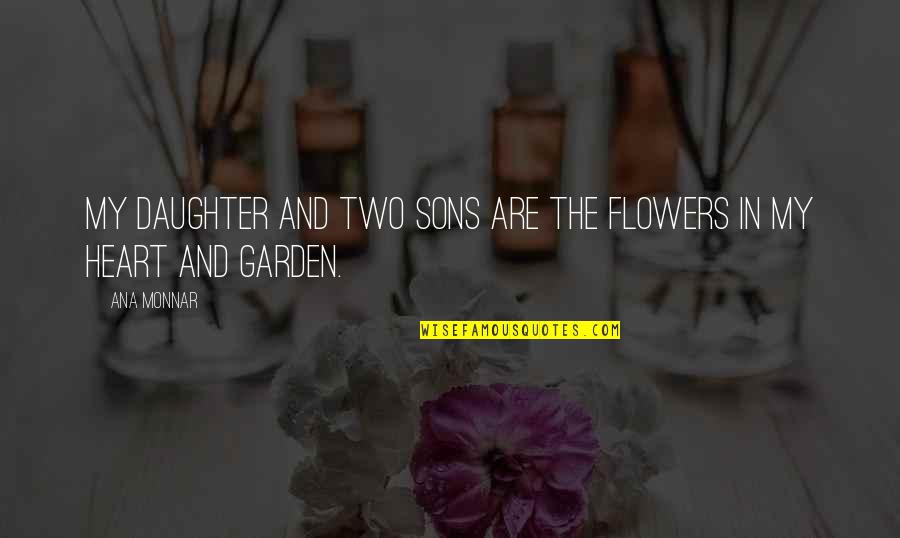 My daughter and two sons are the flowers in my heart and garden. —
Ana Monnar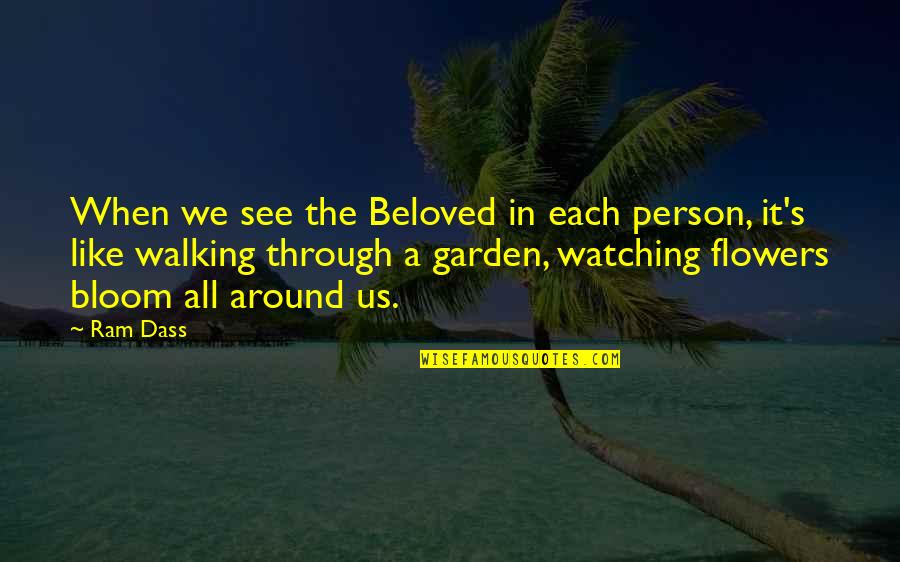 When we see the Beloved in each person, it's like walking through a garden, watching flowers bloom all around us. —
Ram Dass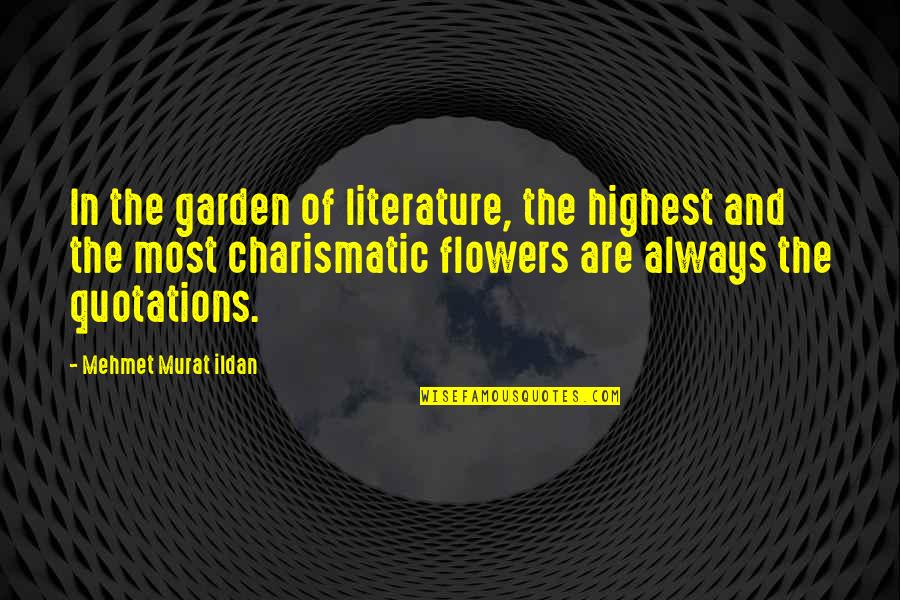 In the garden of literature, the highest and the most charismatic flowers are always the quotations. —
Mehmet Murat Ildan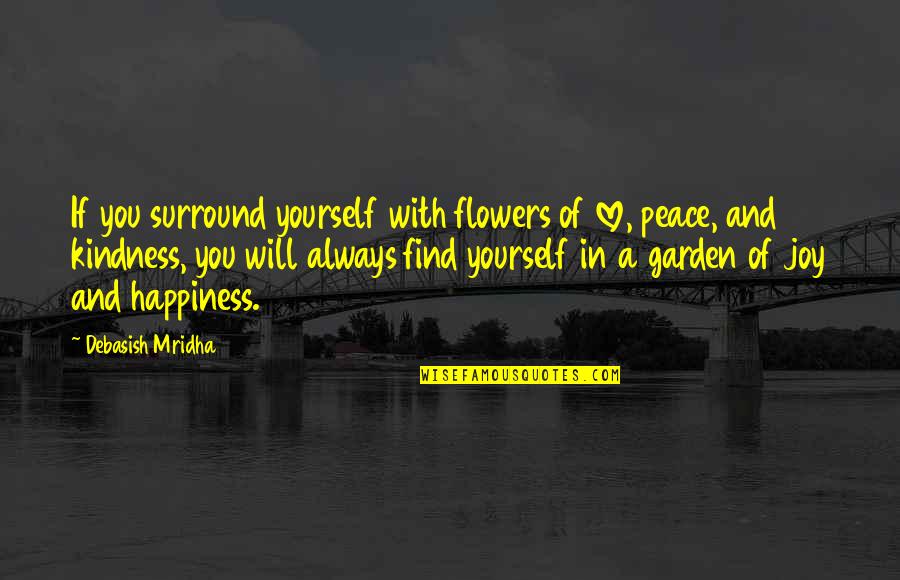 If you surround yourself with flowers of love, peace, and kindness, you will always find yourself in a garden of joy and happiness. —
Debasish Mridha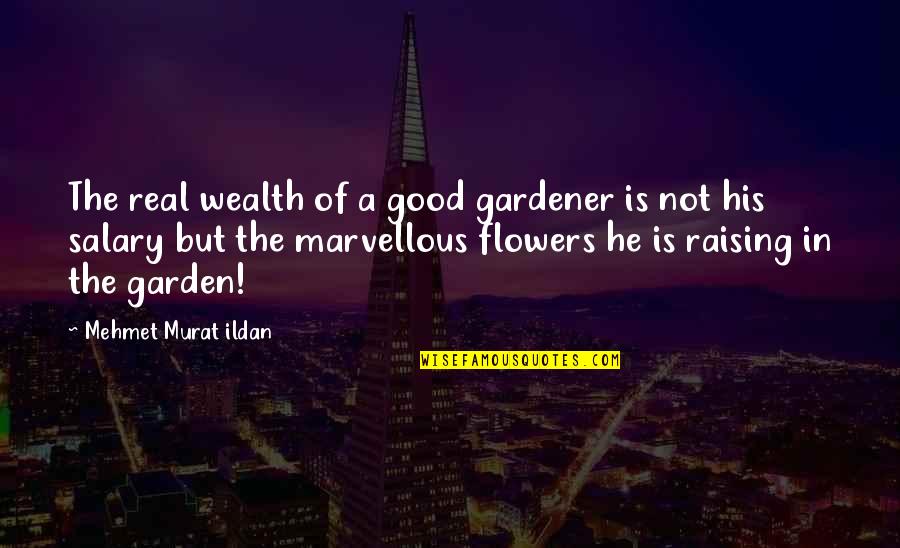 The real wealth of a good gardener is not his salary but the marvellous flowers he is raising in the garden! —
Mehmet Murat Ildan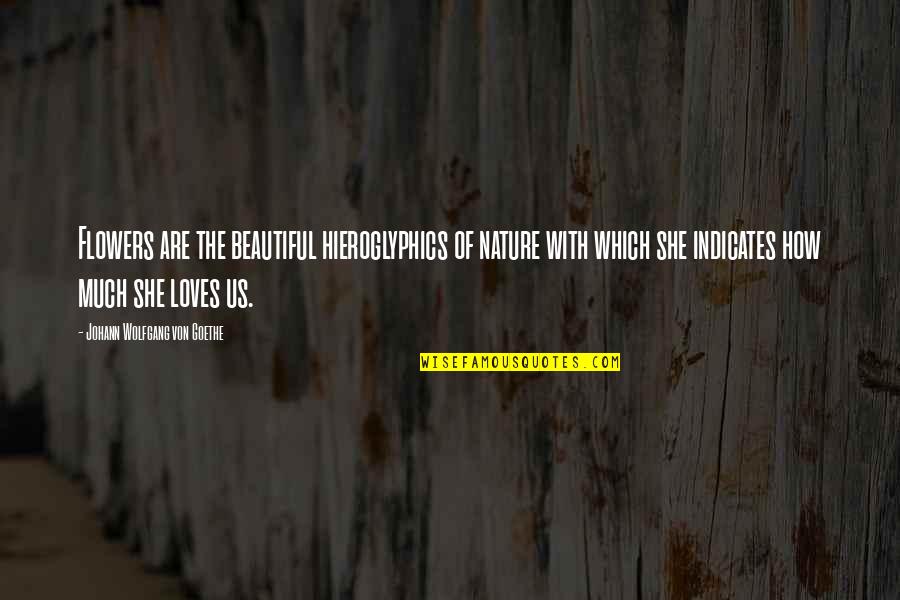 Flowers are the beautiful hieroglyphics of nature with which she indicates how much she loves us. —
Johann Wolfgang Von Goethe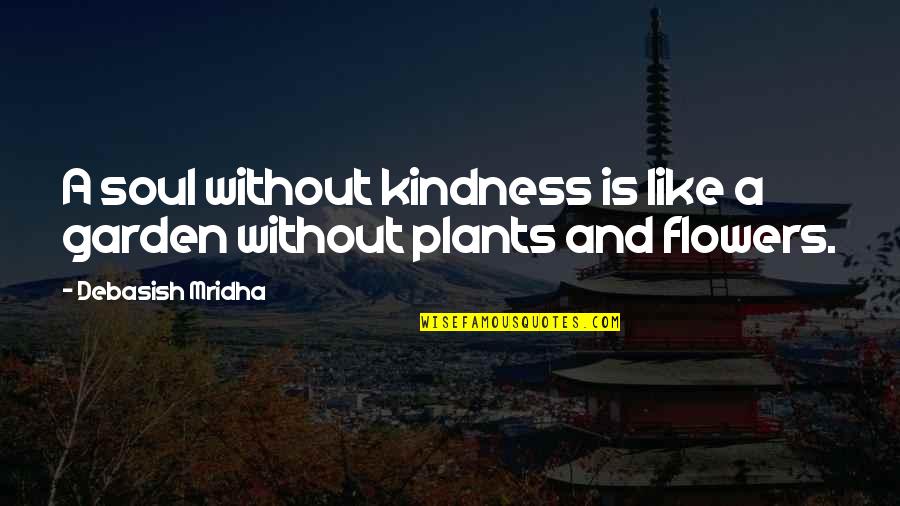 A soul without kindness is like a garden without plants and flowers. —
Debasish Mridha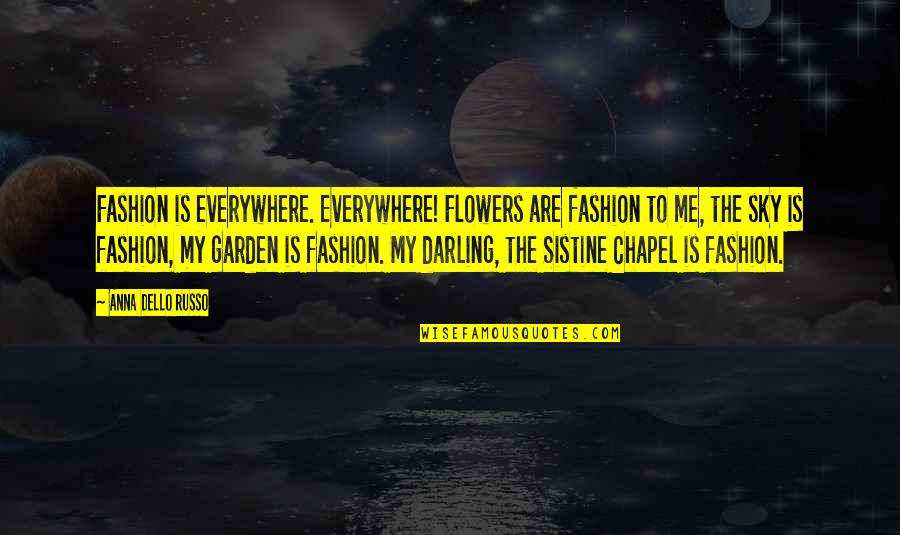 Fashion is everywhere. Everywhere! Flowers are fashion to me, the sky is fashion, my garden is fashion. My darling, the Sistine Chapel is fashion. —
Anna Dello Russo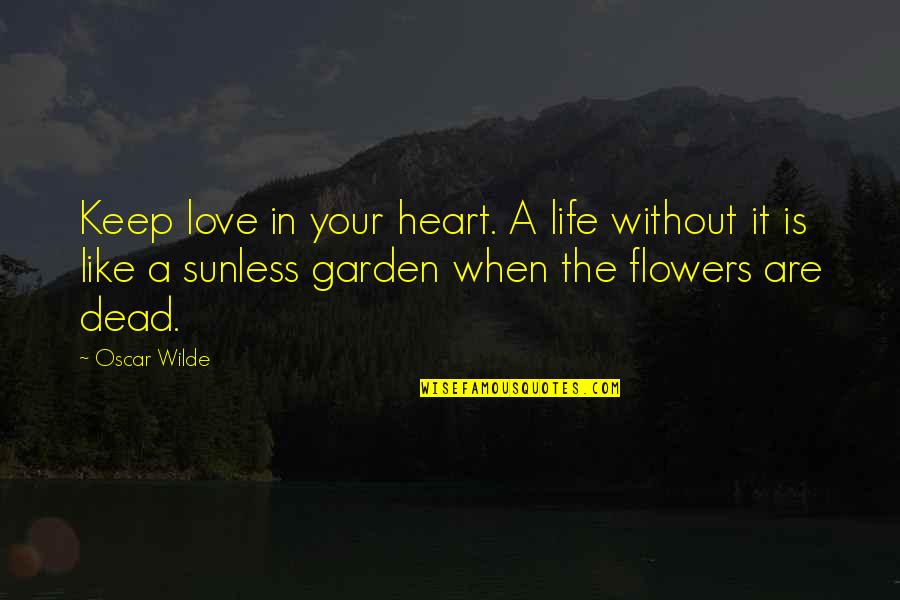 Keep love in your heart. A life without it is like a sunless garden when the flowers are dead. —
Oscar Wilde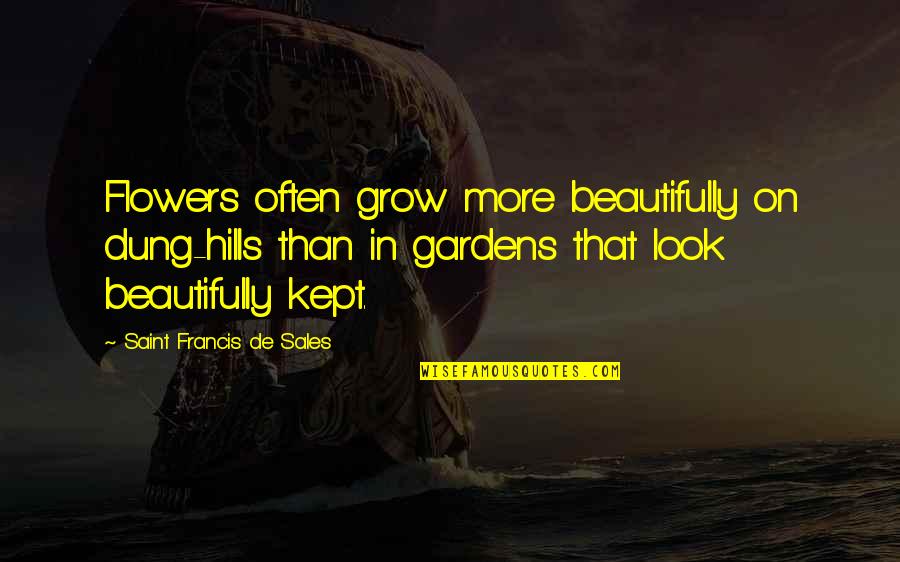 Flowers often grow more beautifully on dung-hills than in gardens that look beautifully kept. —
Saint Francis De Sales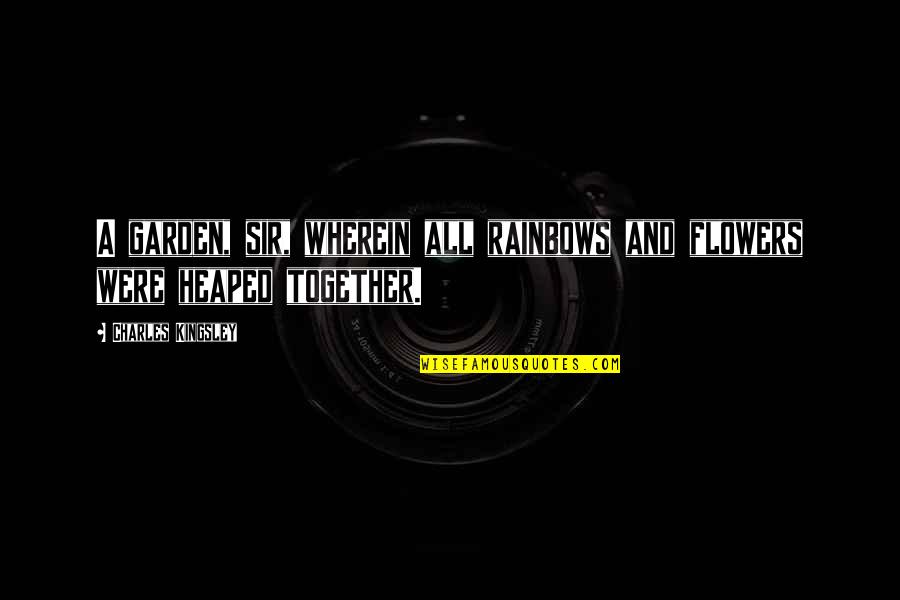 A garden, sir, wherein all rainbows and flowers were heaped together. —
Charles Kingsley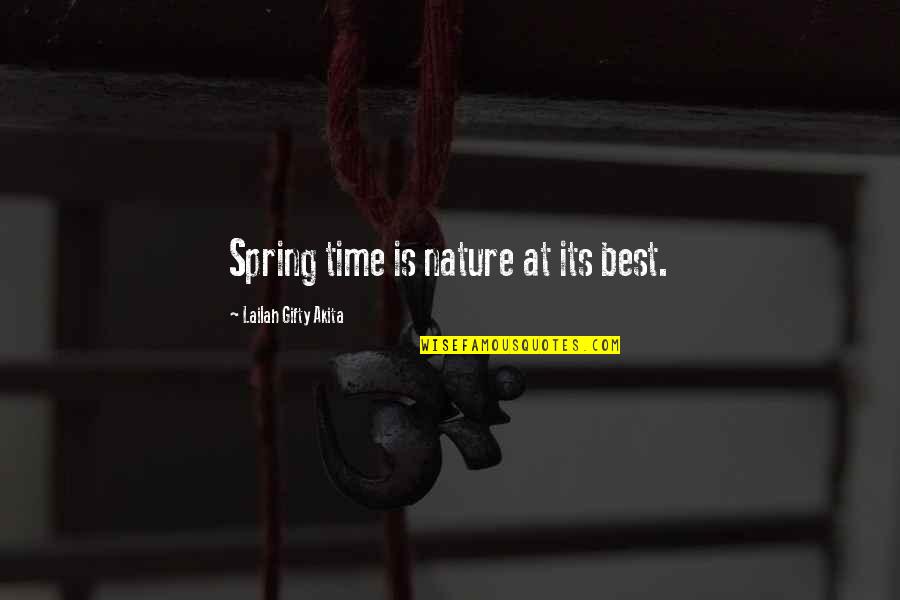 Spring time is nature at its best. —
Lailah Gifty Akita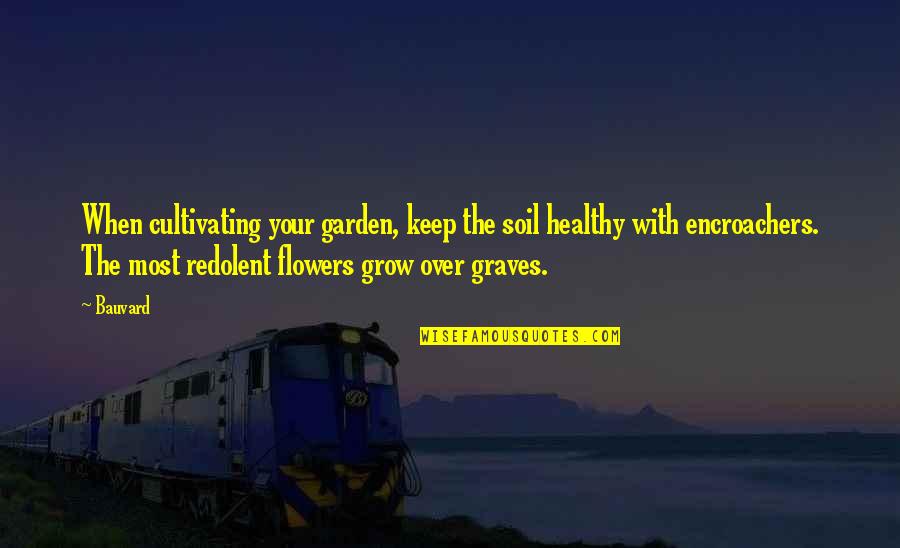 When cultivating your garden, keep the soil healthy with encroachers. The most redolent flowers grow over graves. —
Bauvard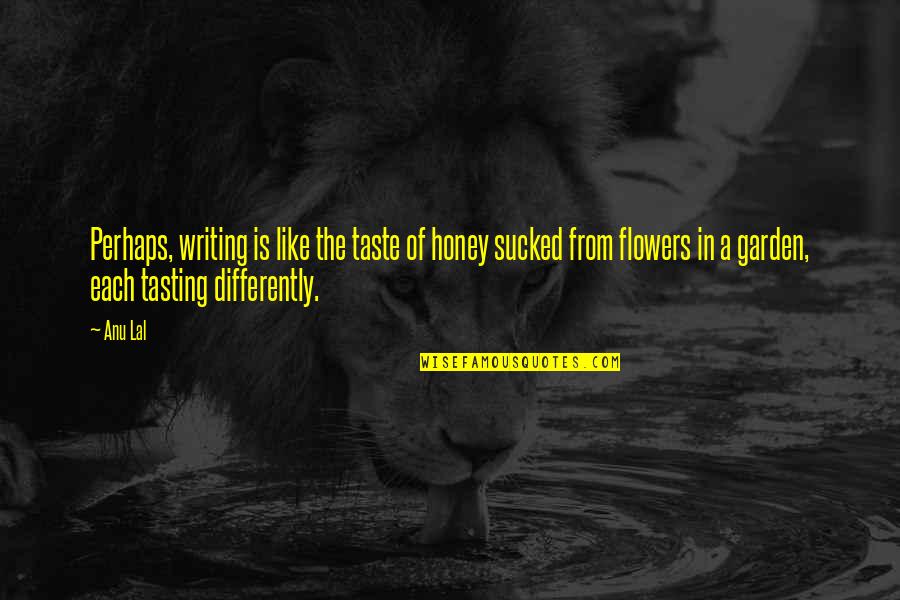 Perhaps, writing is like the taste of honey sucked from flowers in a garden, each tasting differently. —
Anu Lal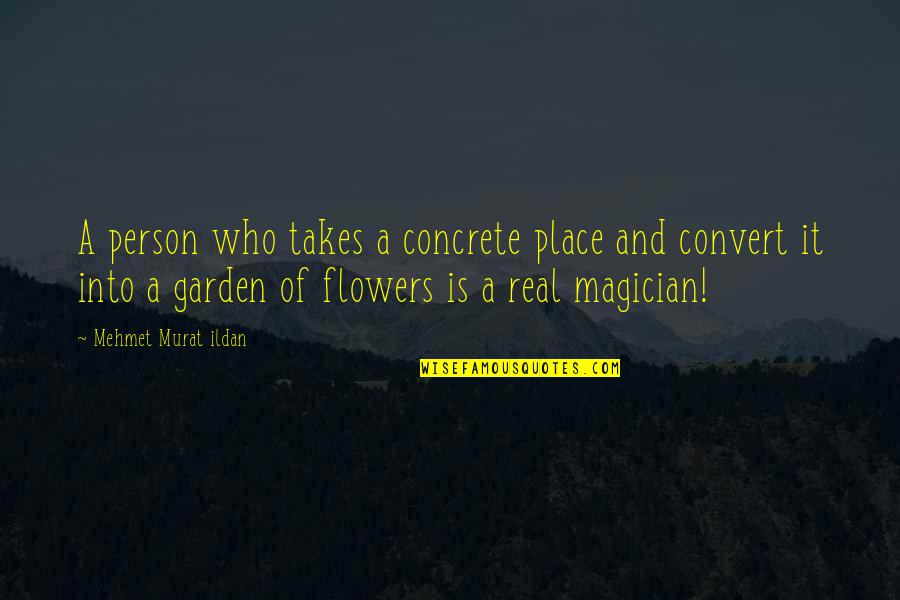 A person who takes a concrete place and convert it into a garden of flowers is a real magician! —
Mehmet Murat Ildan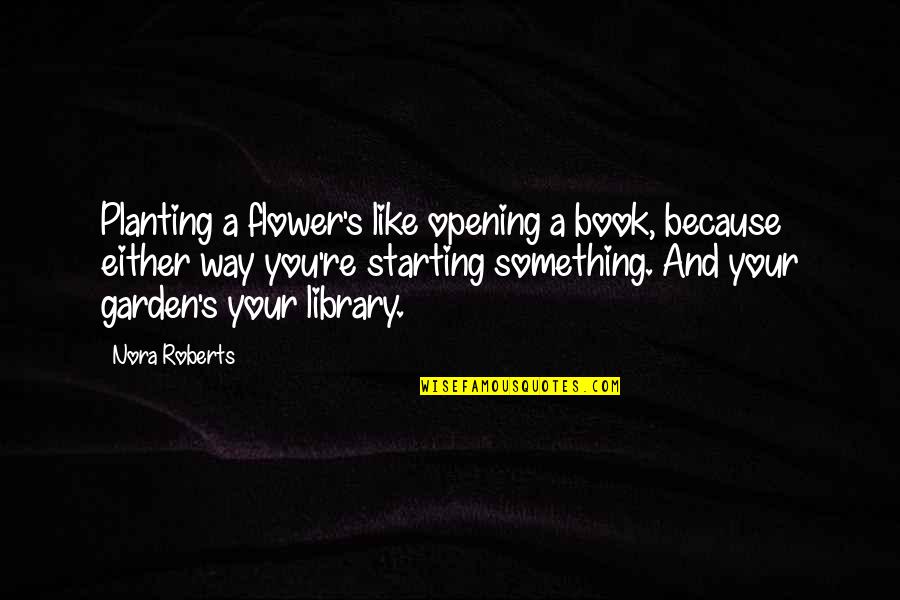 Planting a flower's like opening a book, because either way you're starting something. And your garden's your library. —
Nora Roberts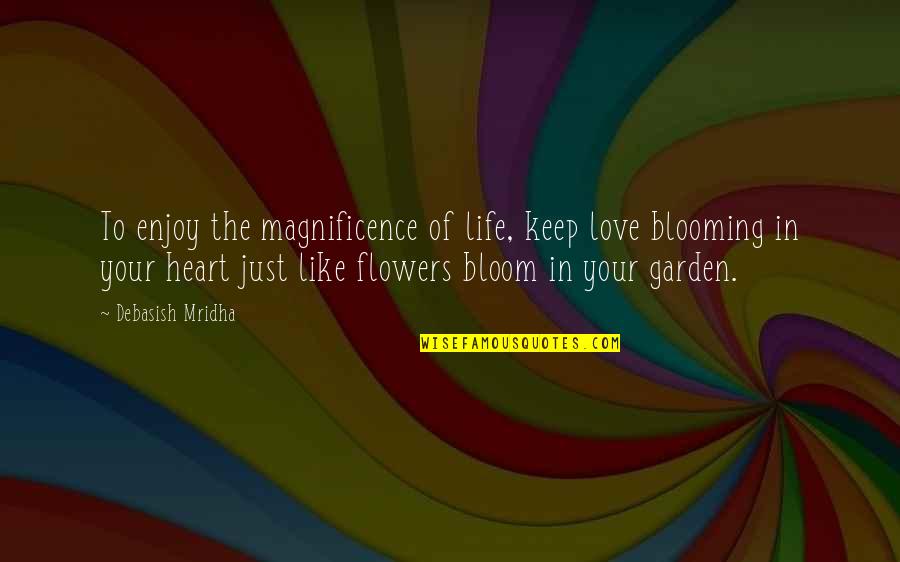 To enjoy the magnificence of life, keep love blooming in your heart just like flowers bloom in your garden. —
Debasish Mridha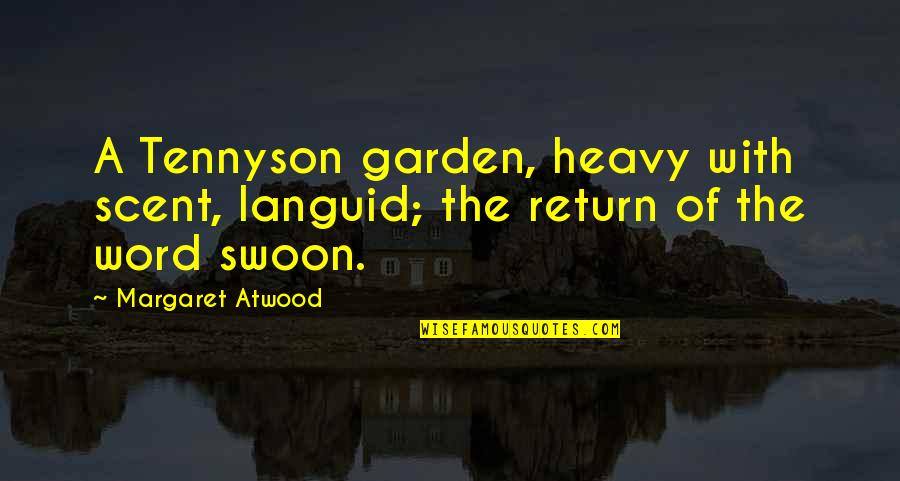 A Tennyson garden, heavy with scent, languid; the return of the word swoon. —
Margaret Atwood