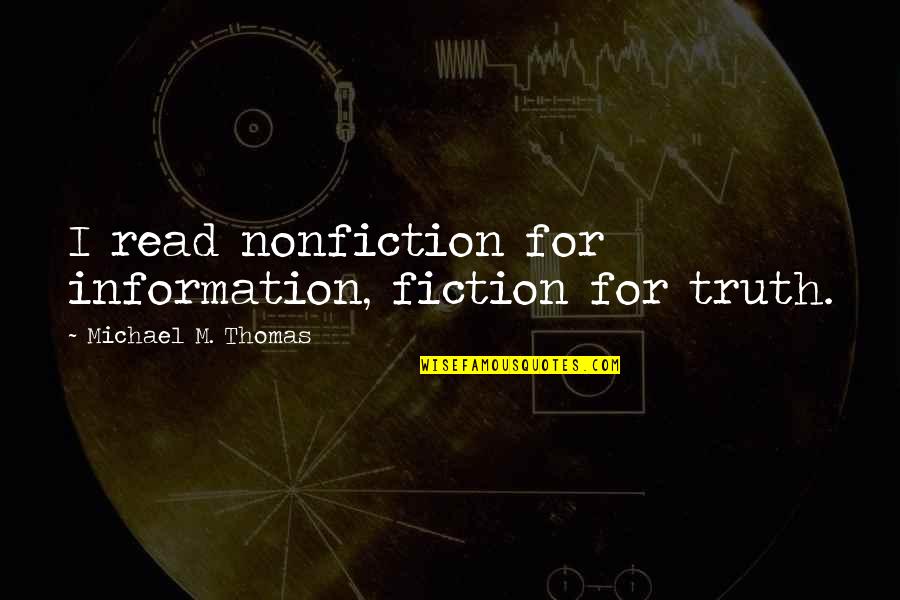 I read nonfiction for information, fiction for truth.
—
Michael M. Thomas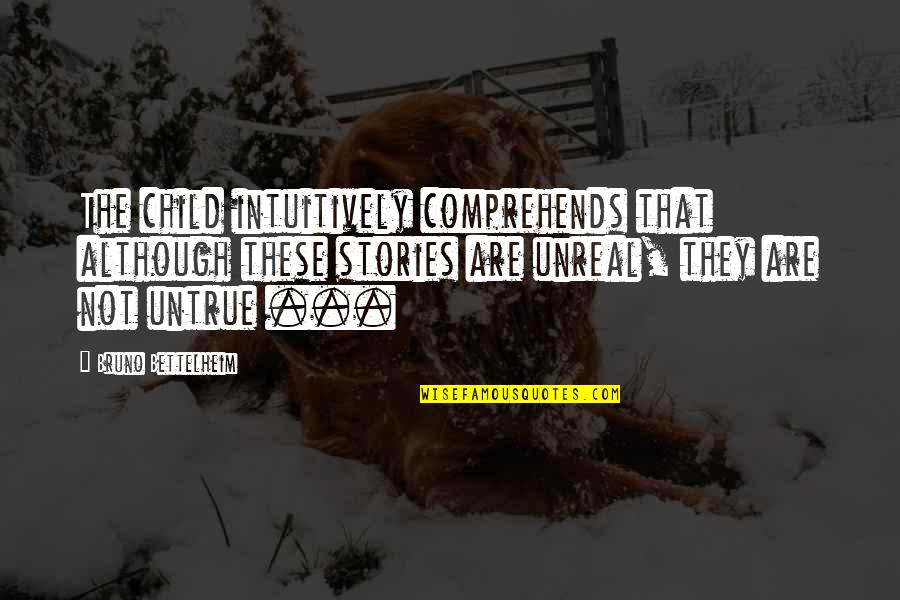 The child intuitively comprehends that although these stories are unreal, they are not untrue ...
—
Bruno Bettelheim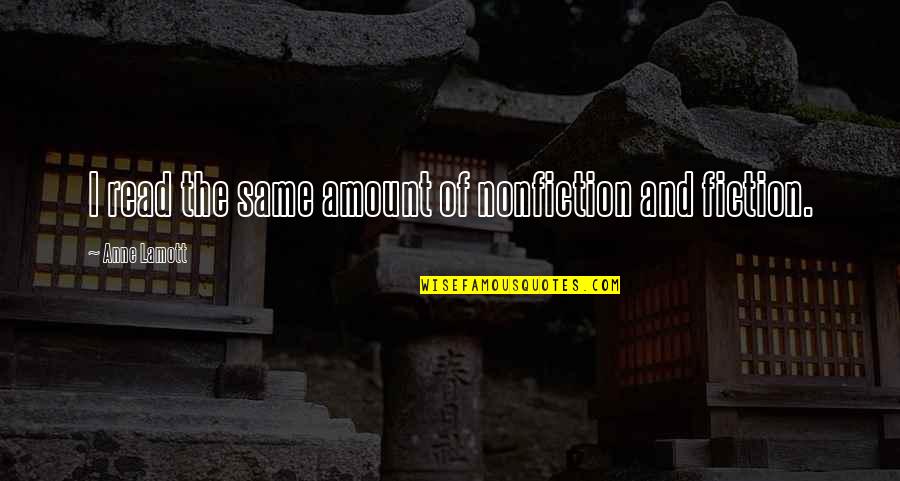 I read the same amount of nonfiction and fiction.
—
Anne Lamott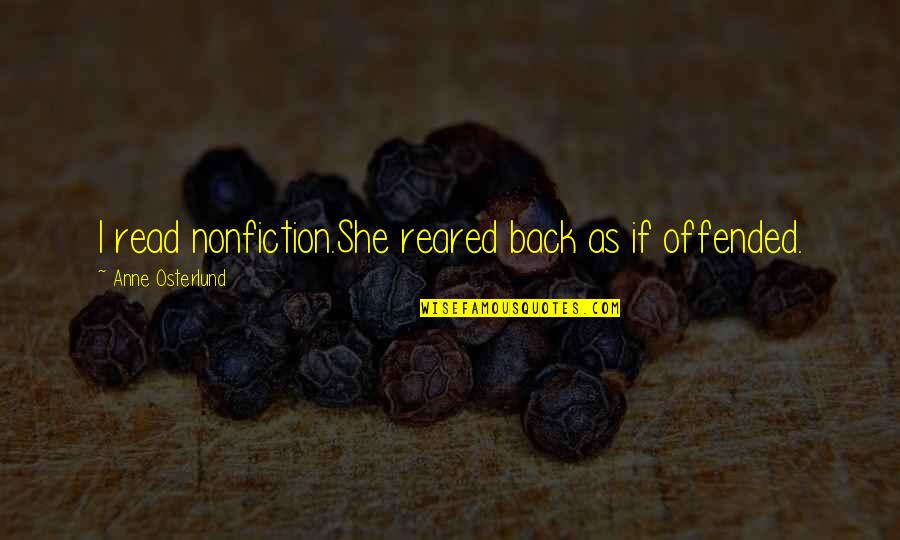 I read nonfiction.
She reared back as if offended.
—
Anne Osterlund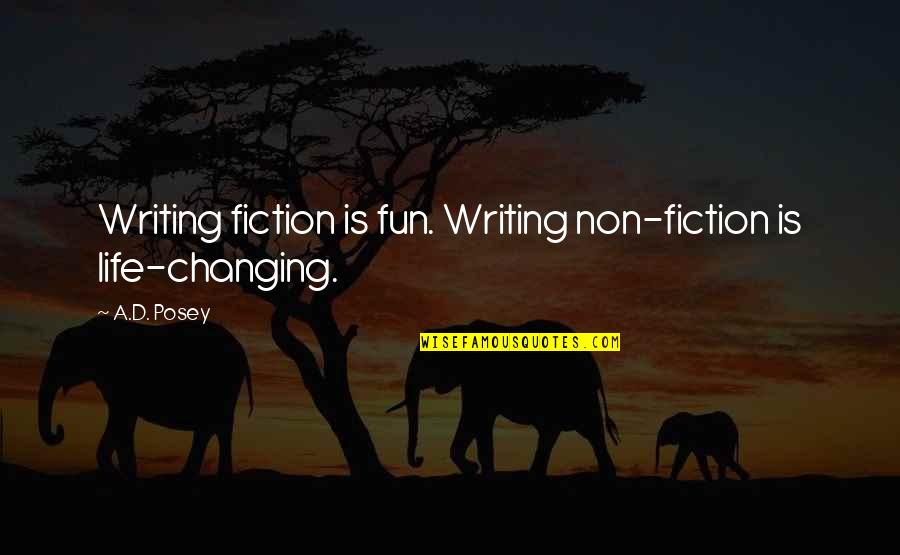 Writing fiction is fun. Writing non-fiction is life-changing.
—
A.D. Posey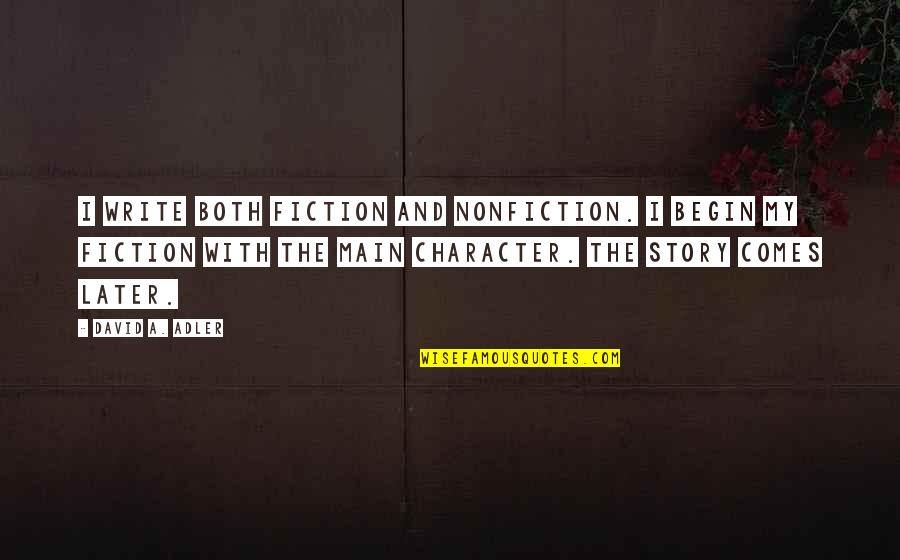 I write both fiction and nonfiction. I begin my fiction with the main character. The story comes later.
—
David A. Adler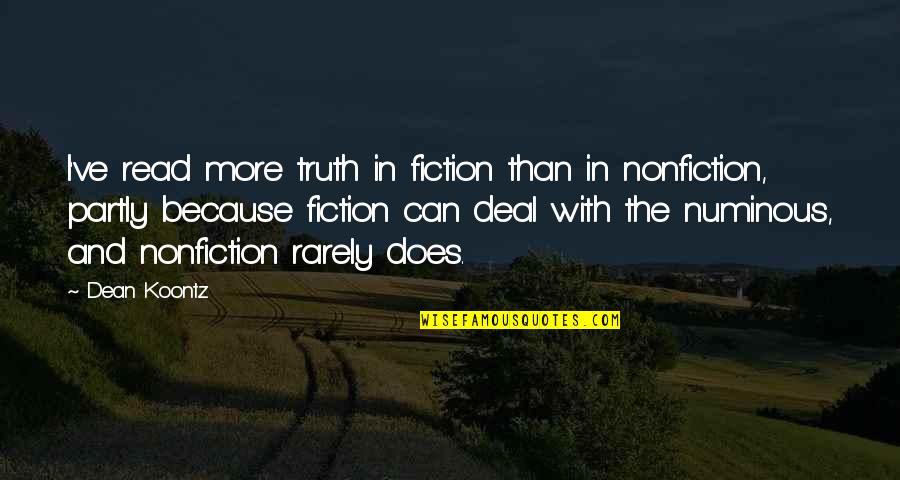 I've read more truth in fiction than in nonfiction, partly because fiction can deal with the numinous, and nonfiction rarely does.
—
Dean Koontz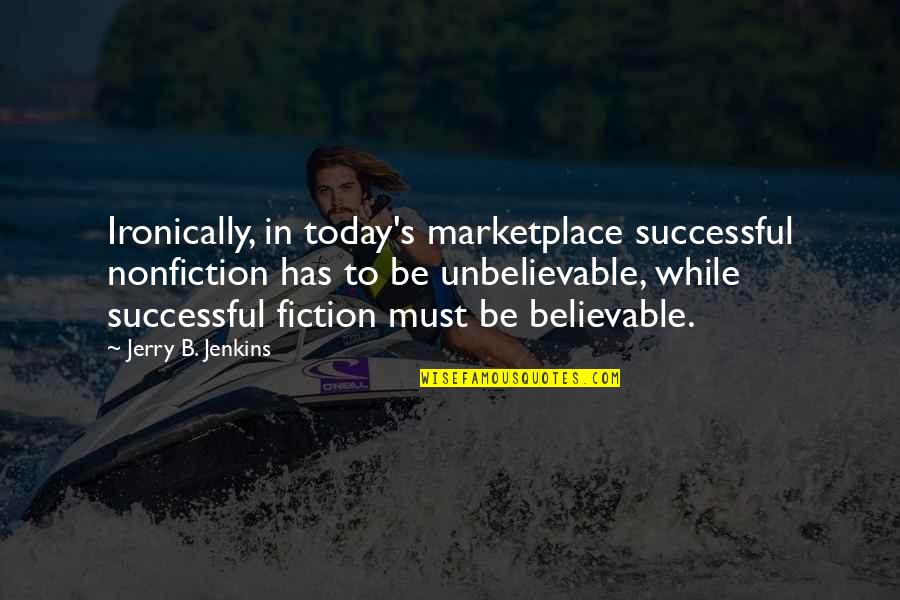 Ironically, in today's marketplace successful nonfiction has to be unbelievable, while successful fiction must be believable.
—
Jerry B. Jenkins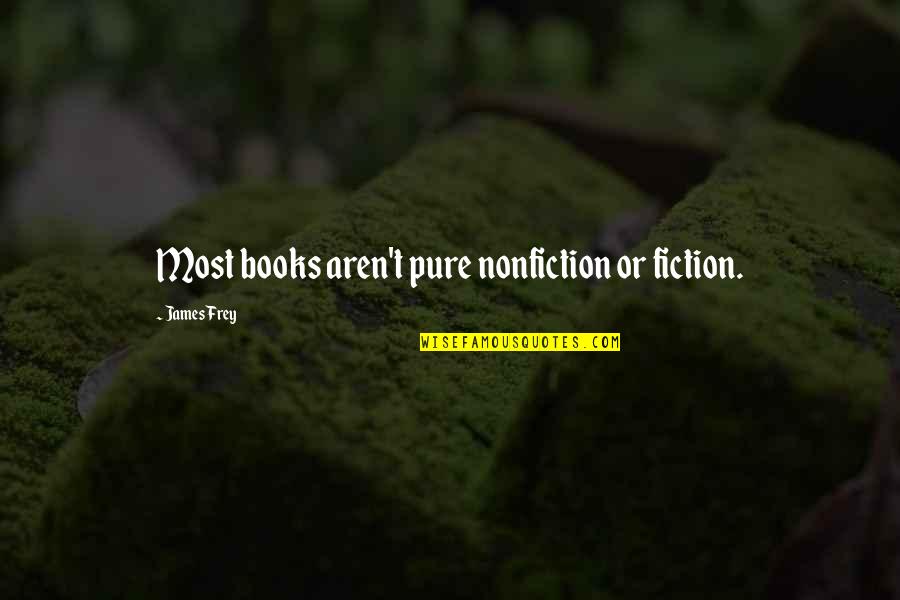 Most books aren't pure nonfiction or fiction.
—
James Frey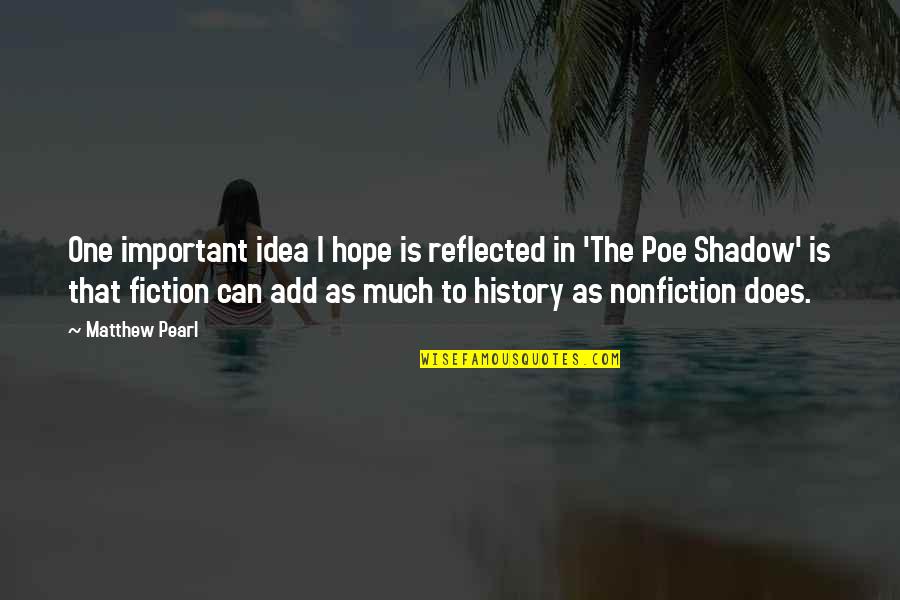 One important idea I hope is reflected in 'The Poe Shadow' is that fiction can add as much to history as nonfiction does.
—
Matthew Pearl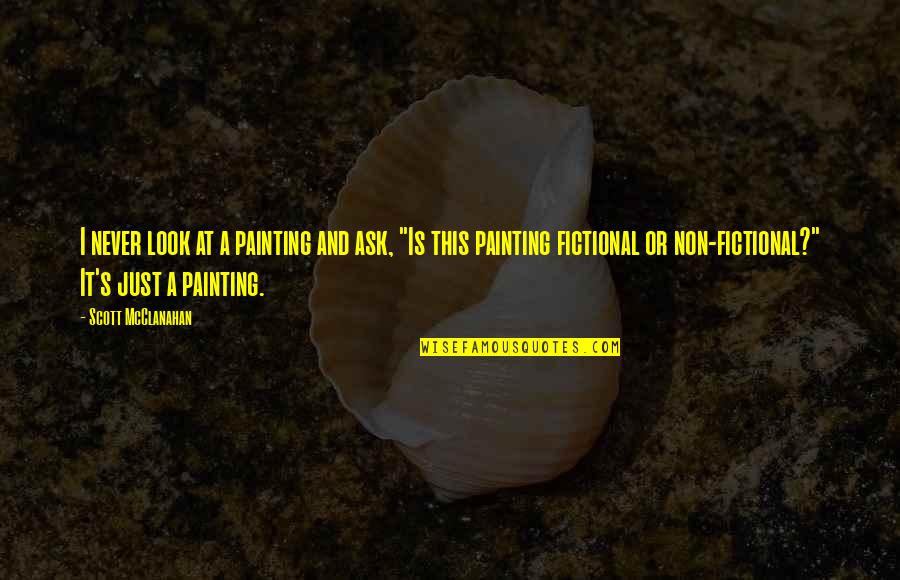 I never look at a painting and ask, "Is this painting fictional or non-fictional?" It's just a painting.
—
Scott McClanahan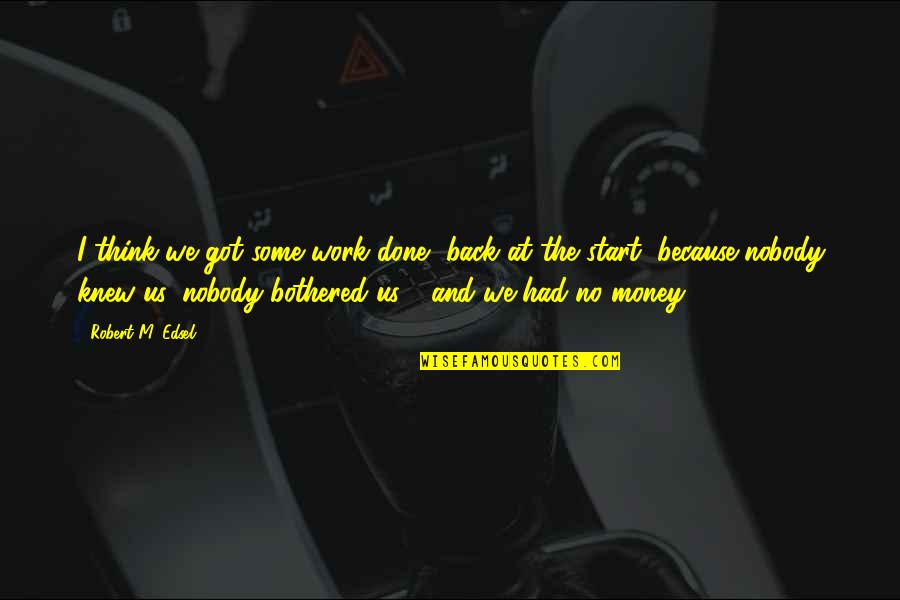 I think we got some work done, back at the start, because nobody knew us, nobody bothered us - and we had no money.
—
Robert M. Edsel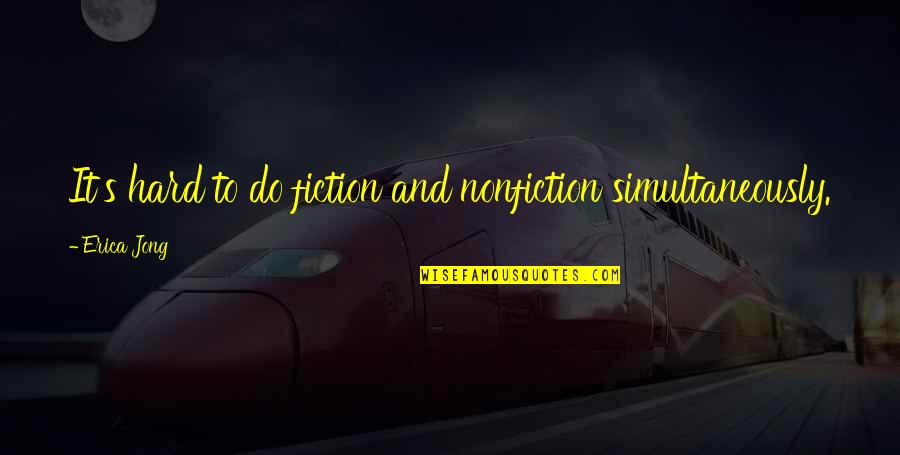 It's hard to do
fiction and nonfiction
simultaneously. —
Erica Jong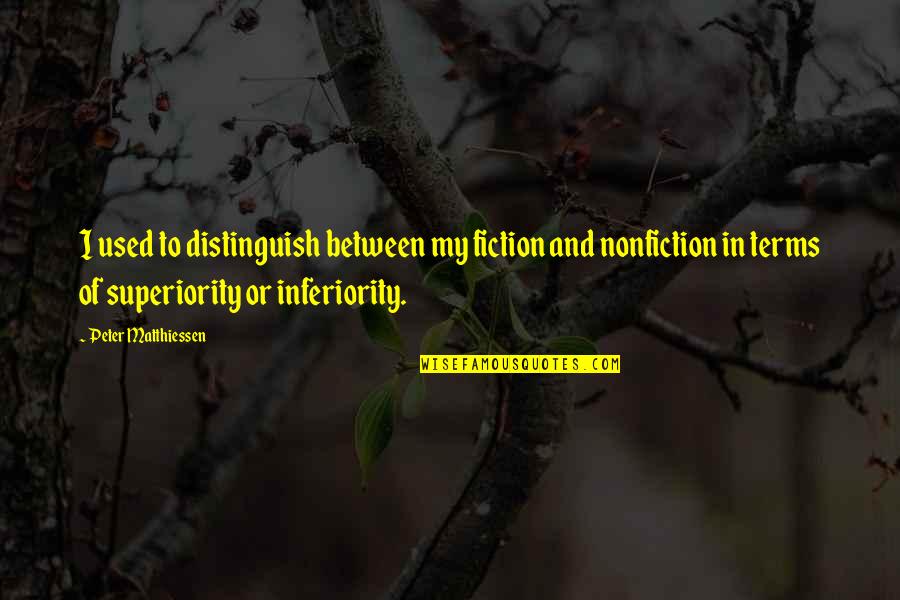 I used to distinguish between my
fiction and nonfiction
in terms of superiority or inferiority. —
Peter Matthiessen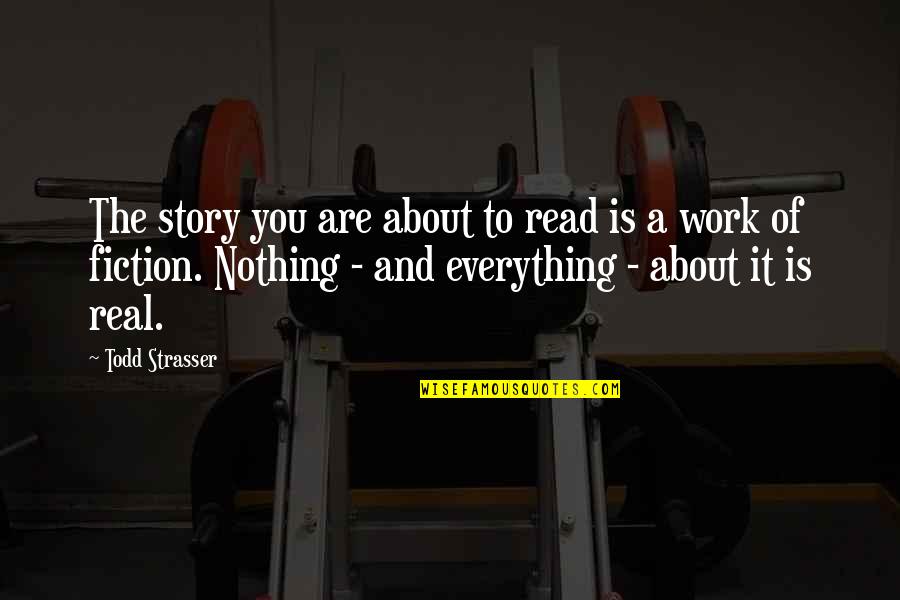 The story you are about to read is a work of fiction. Nothing - and everything - about it is real. —
Todd Strasser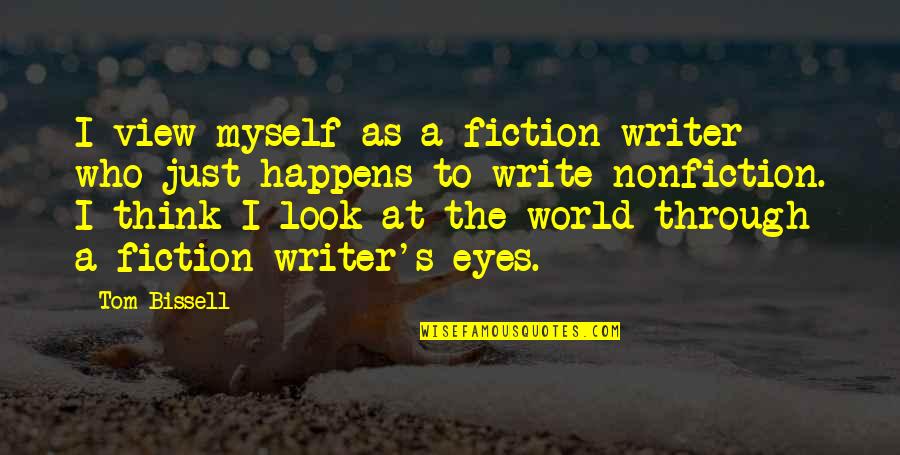 I view myself as a fiction writer who just happens to write nonfiction. I think I look at the world through a fiction-writer's eyes. —
Tom Bissell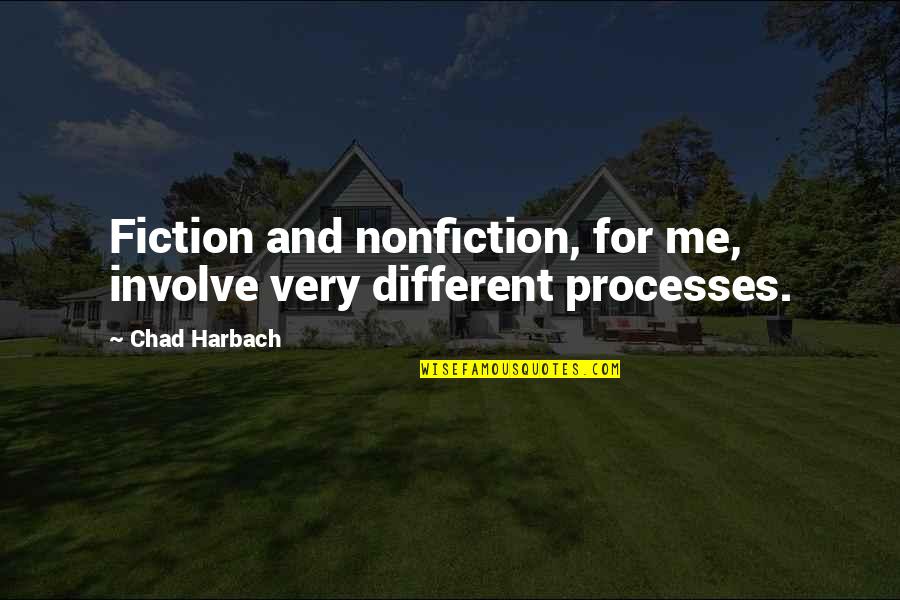 Fiction and nonfiction
, for me, involve very different processes. —
Chad Harbach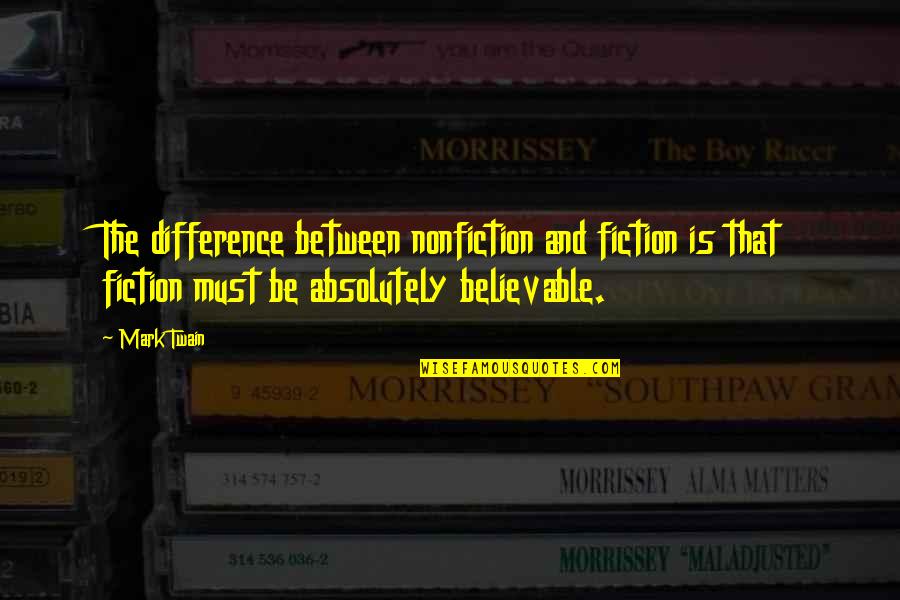 The difference between nonfiction and fiction is that fiction must be absolutely believable. —
Mark Twain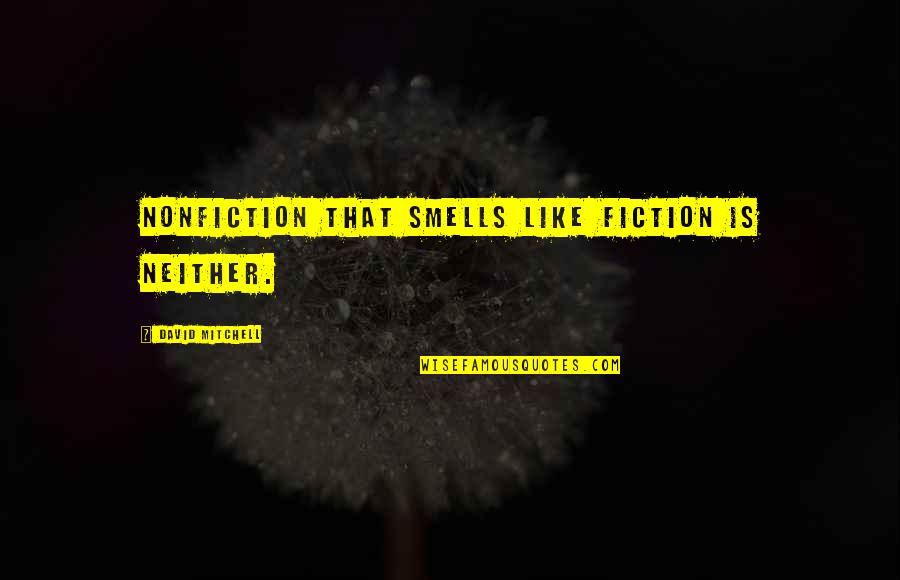 Nonfiction that smells like fiction is neither. —
David Mitchell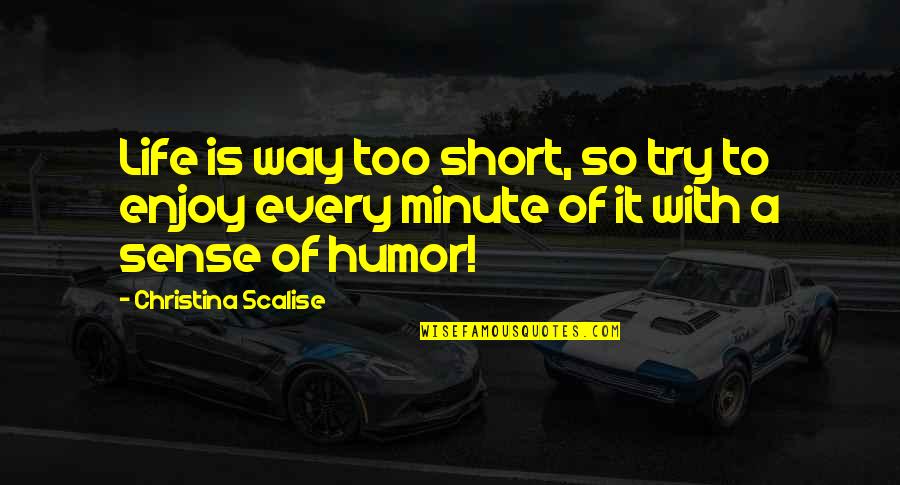 Life is way too short, so try to enjoy every minute of it with a sense of humor! —
Christina Scalise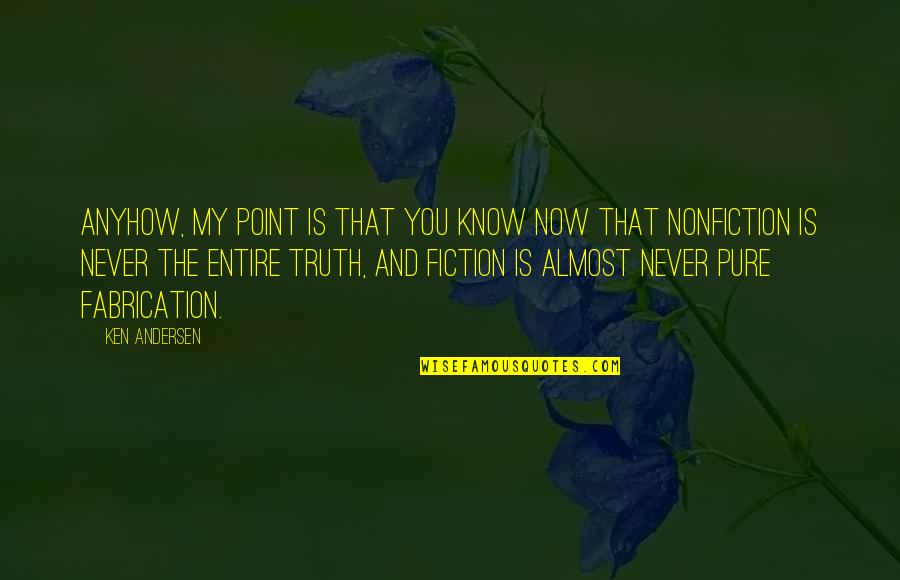 Anyhow, my point is that you know now that nonfiction is never the entire truth, and fiction is almost never pure fabrication. —
Ken Andersen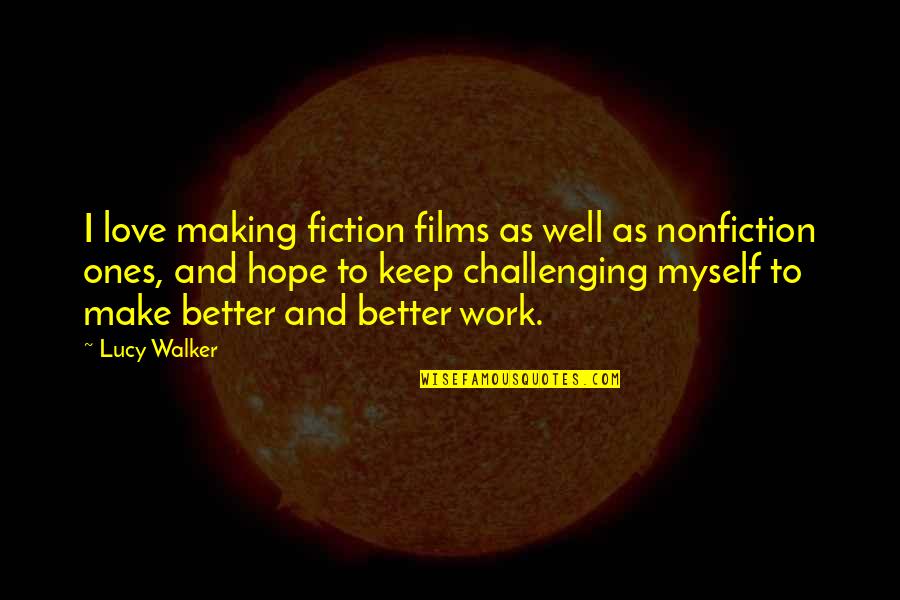 I love making fiction films as well as nonfiction ones, and hope to keep challenging myself to make better and better work. —
Lucy Walker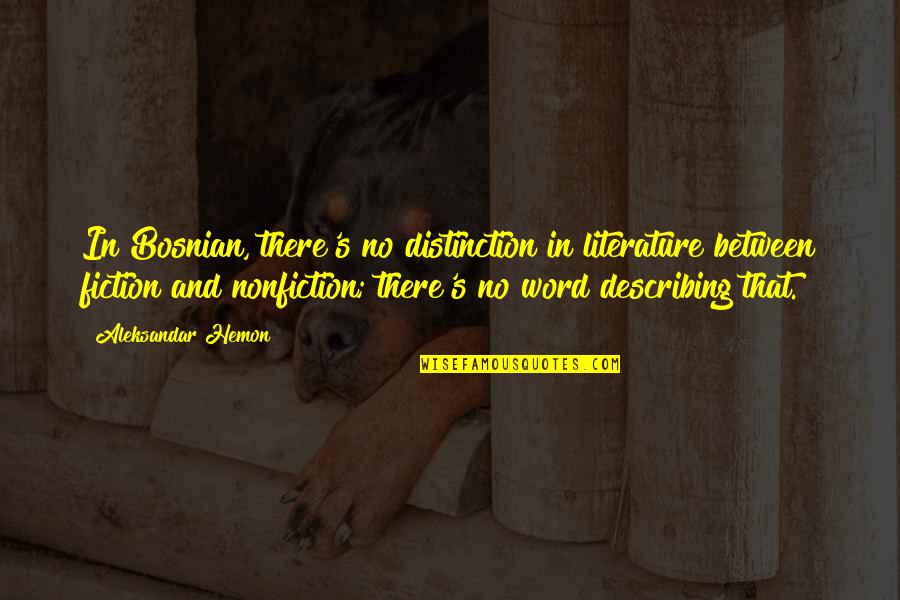 In Bosnian, there's no distinction in literature between
fiction and nonfiction
; there's no word describing that. —
Aleksandar Hemon
As a writer who writes poetry, nonfiction, and fiction, I think it's important to always maintain a firm grasp on genre and ethics. —
Kathleen Rooney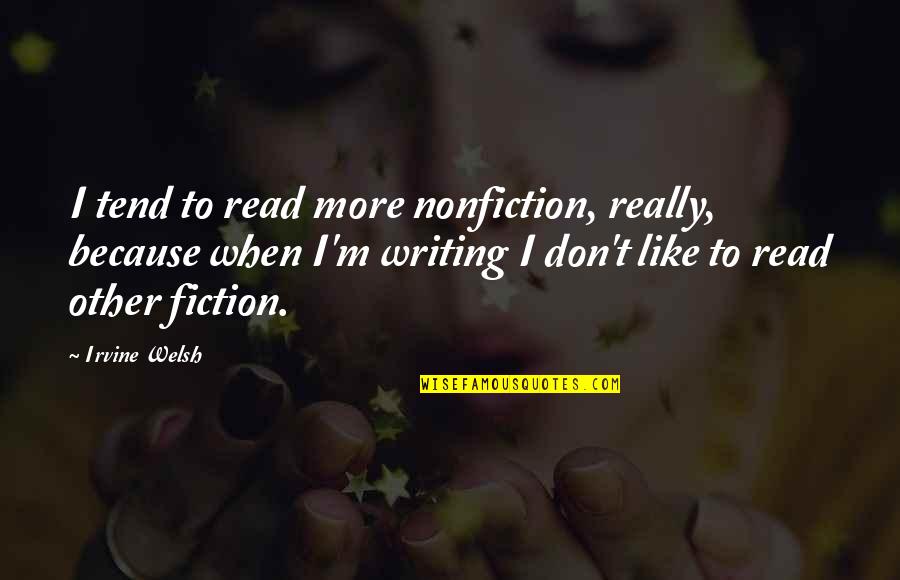 I tend to read more nonfiction, really, because when I'm writing I don't like to read other fiction. —
Irvine Welsh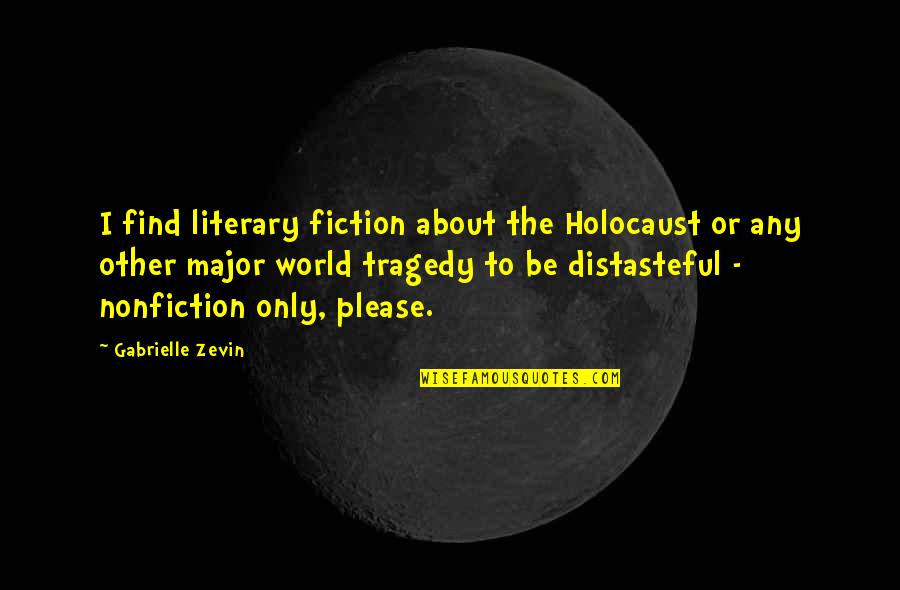 I find literary fiction about the Holocaust or any other major world tragedy to be distasteful - nonfiction only, please. —
Gabrielle Zevin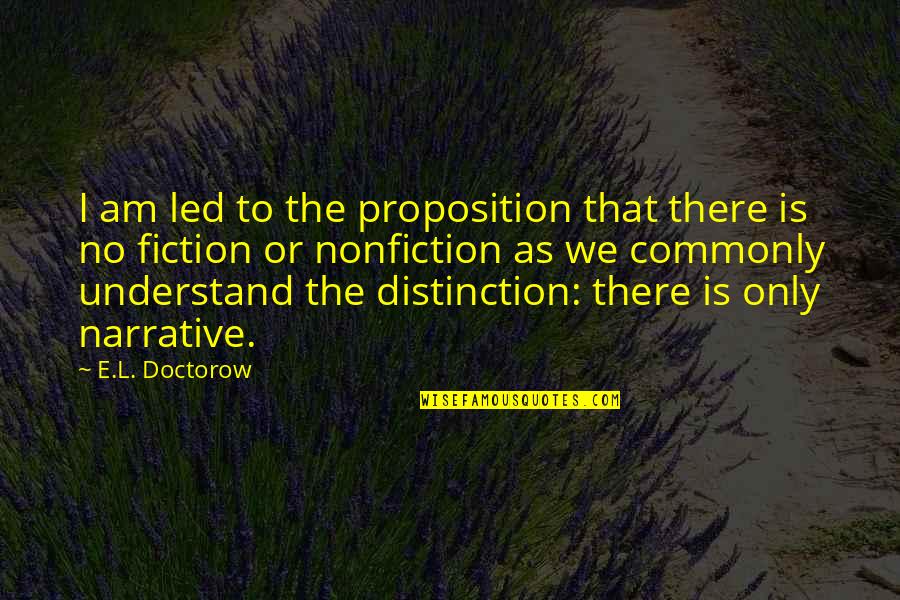 I am led to the proposition that there is no fiction or nonfiction as we commonly understand the distinction: there is only narrative. —
E.L. Doctorow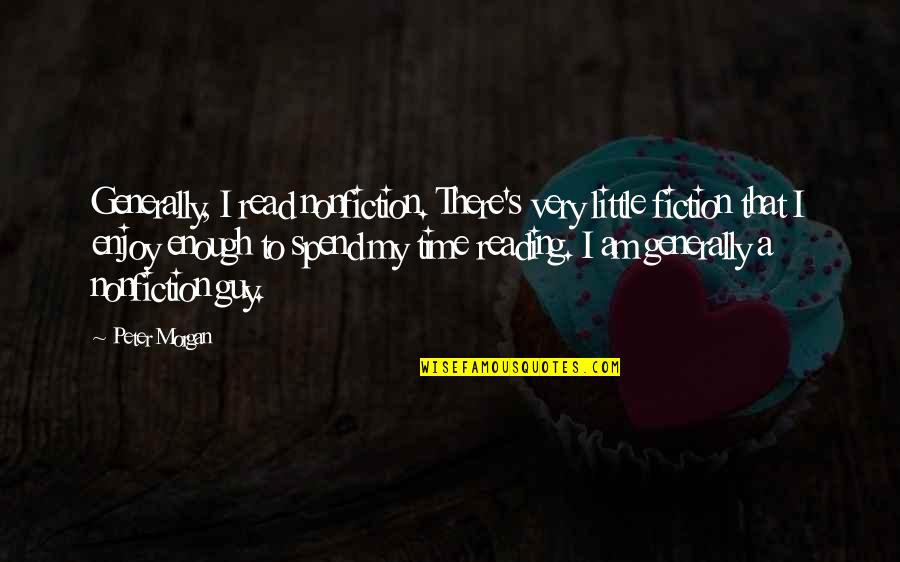 Generally, I read nonfiction. There's very little fiction that I enjoy enough to spend my time reading. I am generally a nonfiction guy. —
Peter Morgan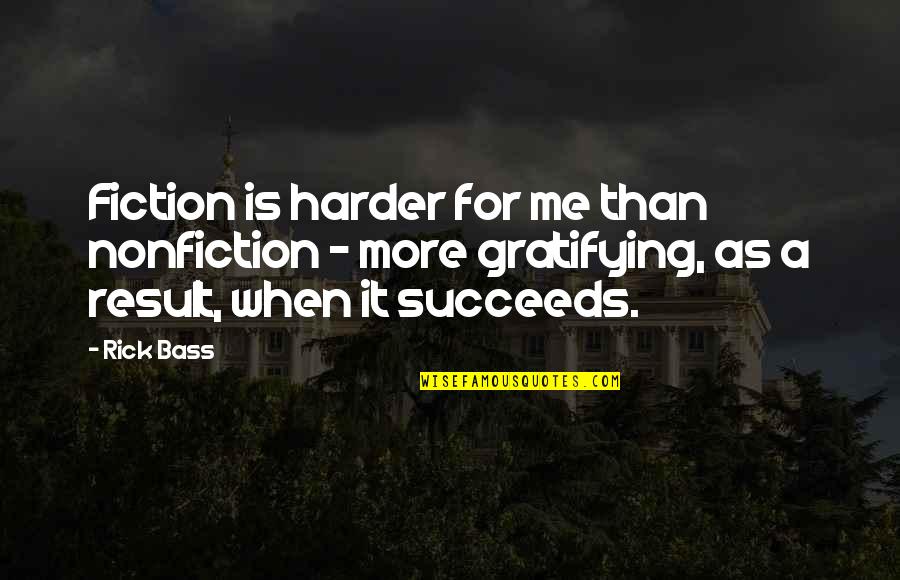 Fiction is harder for me than nonfiction - more gratifying, as a result, when it succeeds. —
Rick Bass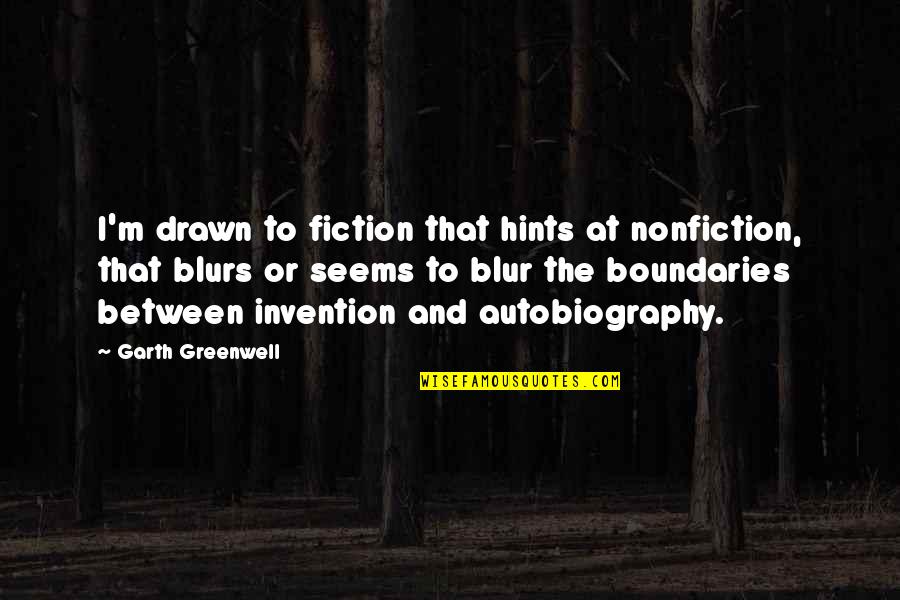 I'm drawn to fiction that hints at nonfiction, that blurs or seems to blur the boundaries between invention and autobiography. —
Garth Greenwell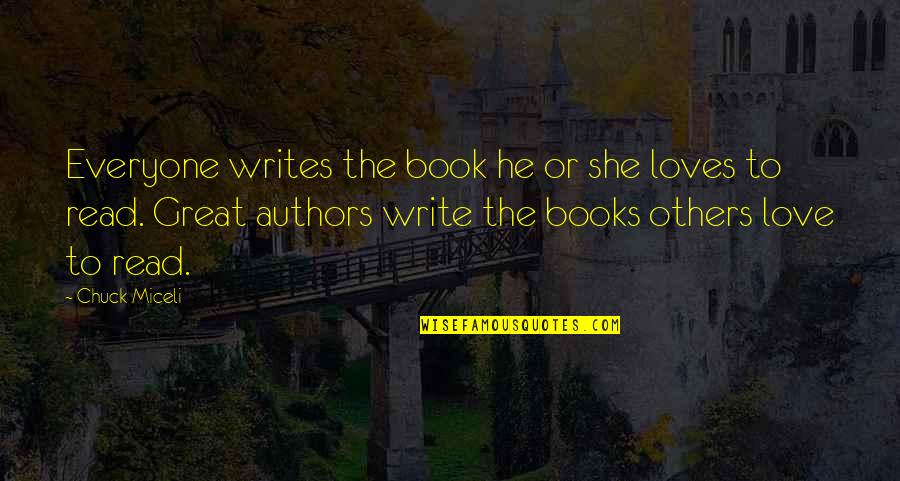 Everyone writes the book he or she loves to read. Great authors write the books others love to read. —
Chuck Miceli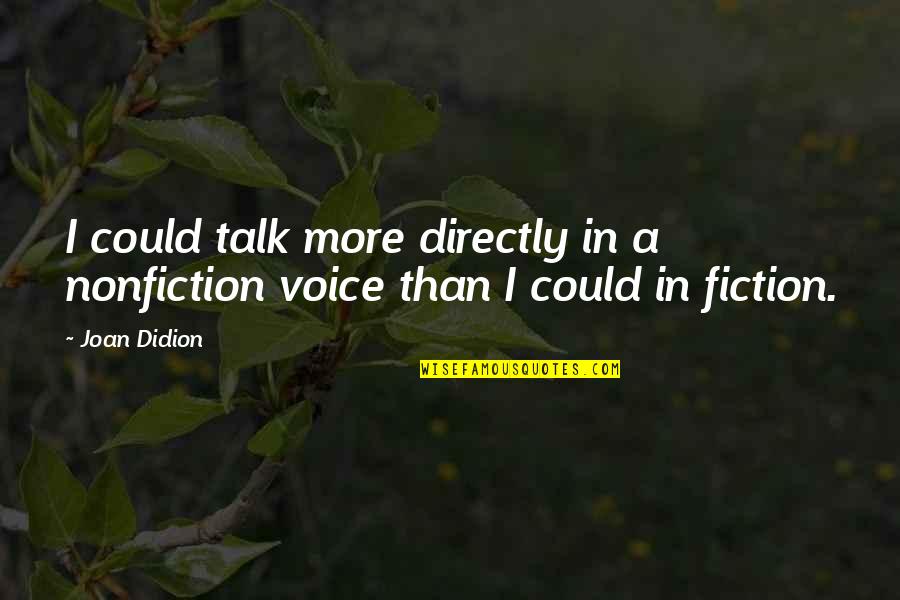 I could talk more directly in a nonfiction voice than I could in fiction. —
Joan Didion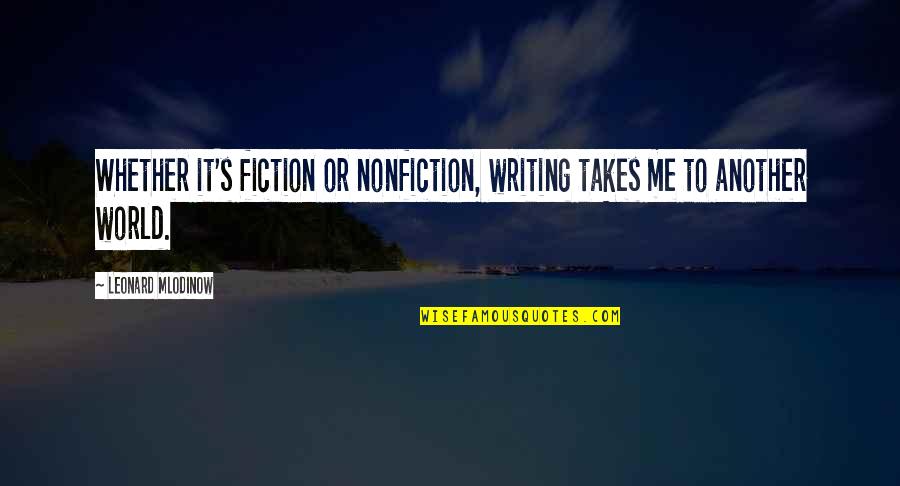 Whether it's fiction or nonfiction, writing takes me to another world. —
Leonard Mlodinow
My entire career, in fiction or nonfiction, I have reported and written about people who are not like me. —
Tom Wolfe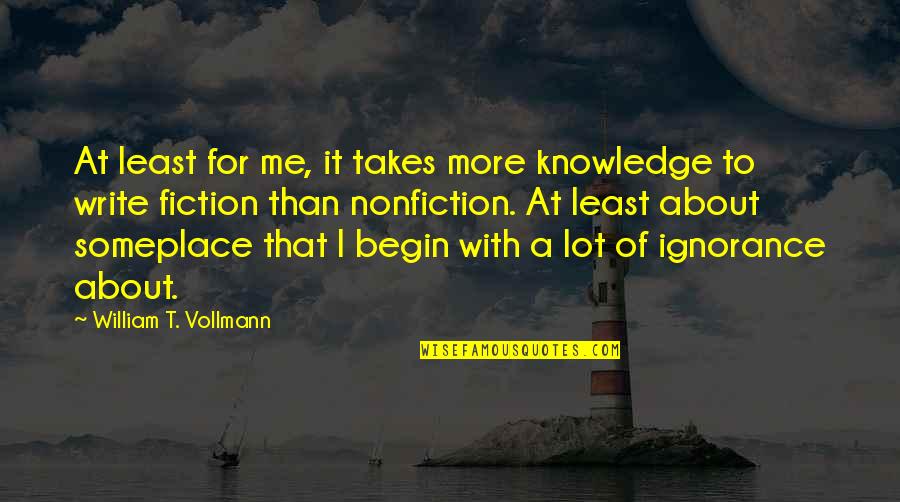 At least for me, it takes more knowledge to write fiction than nonfiction. At least about someplace that I begin with a lot of ignorance about. —
William T. Vollmann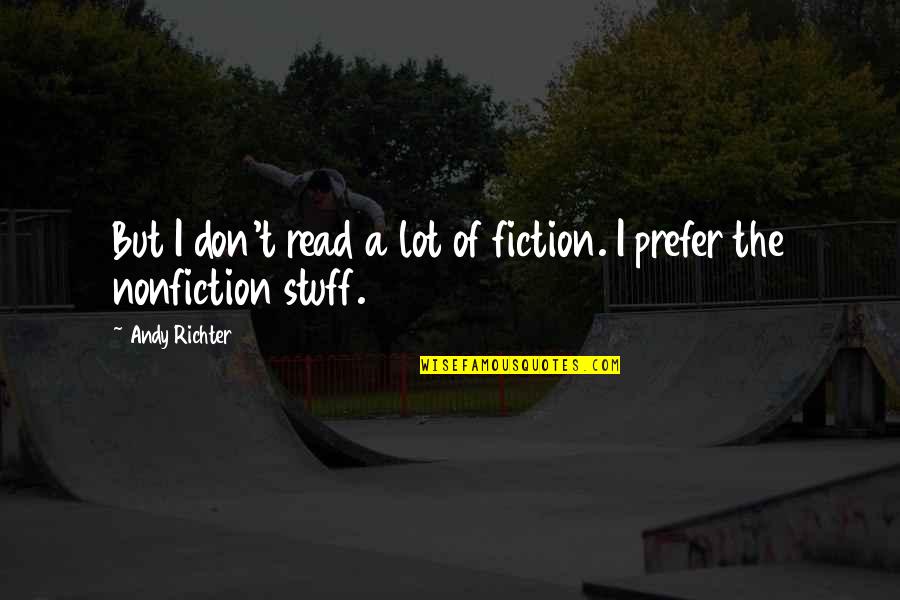 But I don't read a lot of fiction. I prefer the nonfiction stuff. —
Andy Richter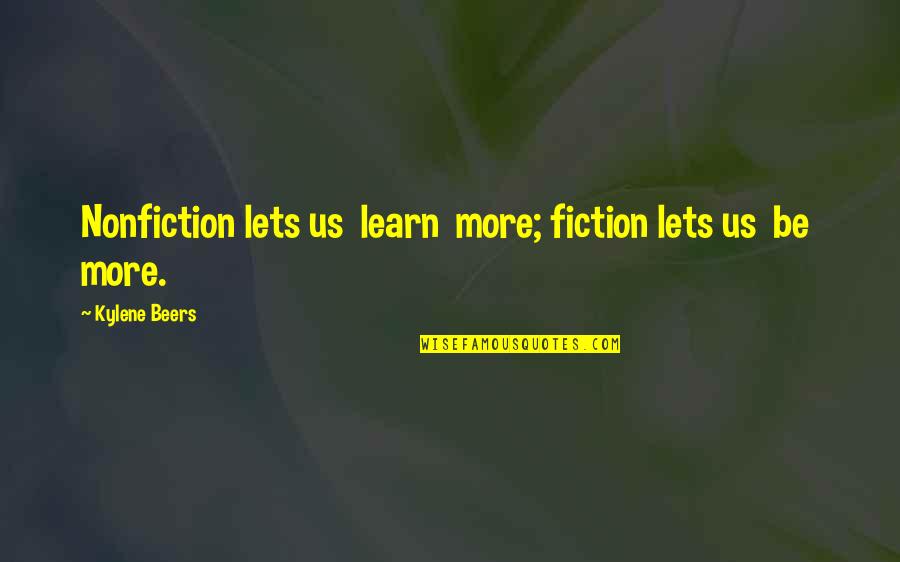 Nonfiction lets us learn more; fiction lets us be more. —
Kylene Beers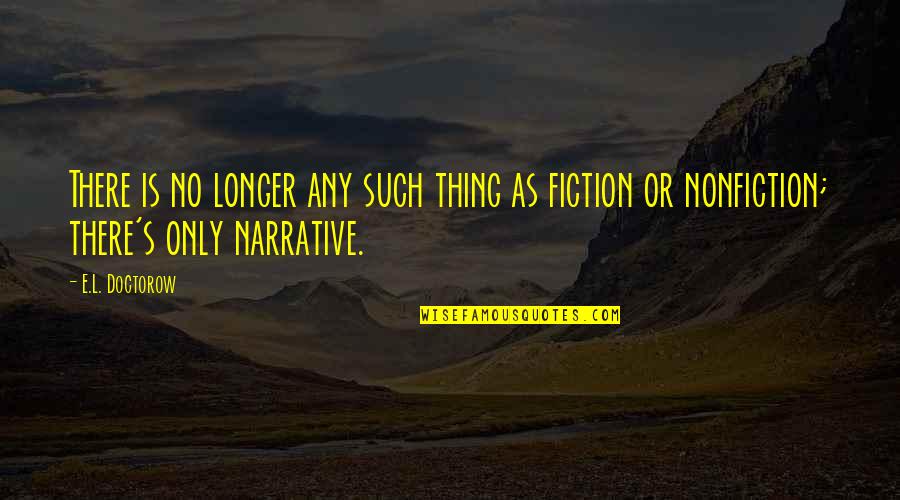 There is no longer any such thing as fiction or nonfiction; there's only narrative. —
E.L. Doctorow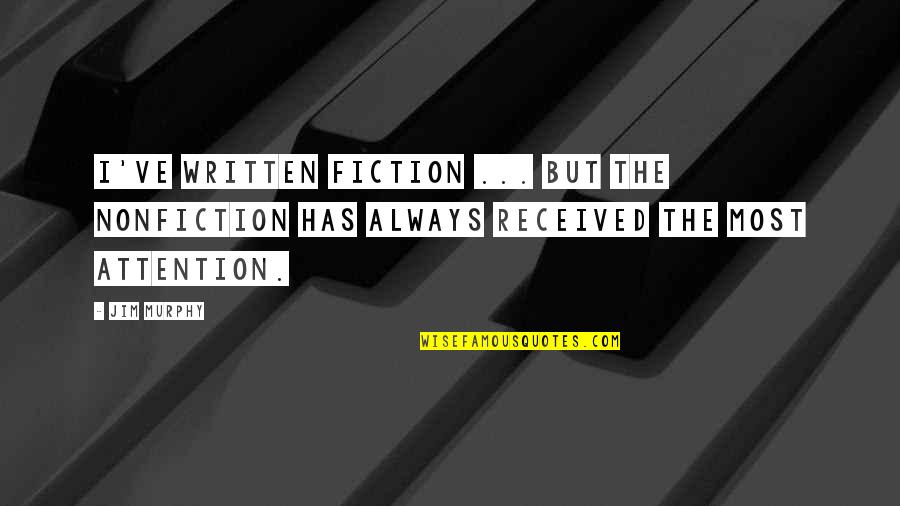 I've written fiction ... but the nonfiction has always received the most attention. —
Jim Murphy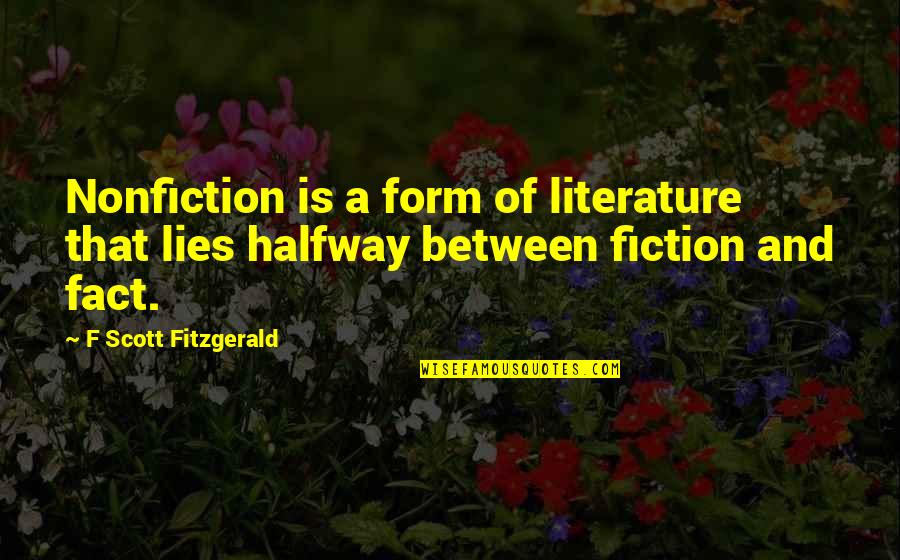 Nonfiction is a form of literature that lies halfway between fiction and fact. —
F Scott Fitzgerald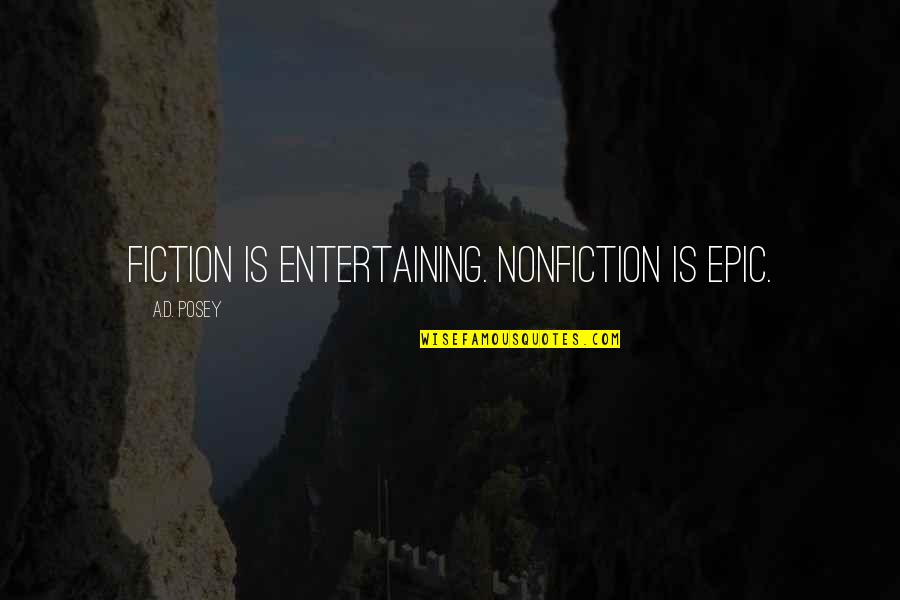 Fiction is entertaining. Nonfiction is epic. —
A.D. Posey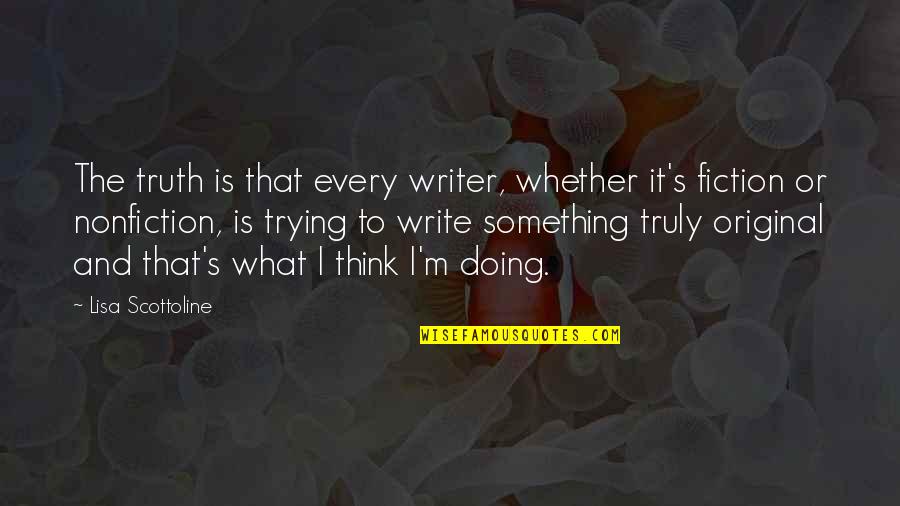 The truth is that every writer, whether it's fiction or nonfiction, is trying to write something truly original and that's what I think I'm doing. —
Lisa Scottoline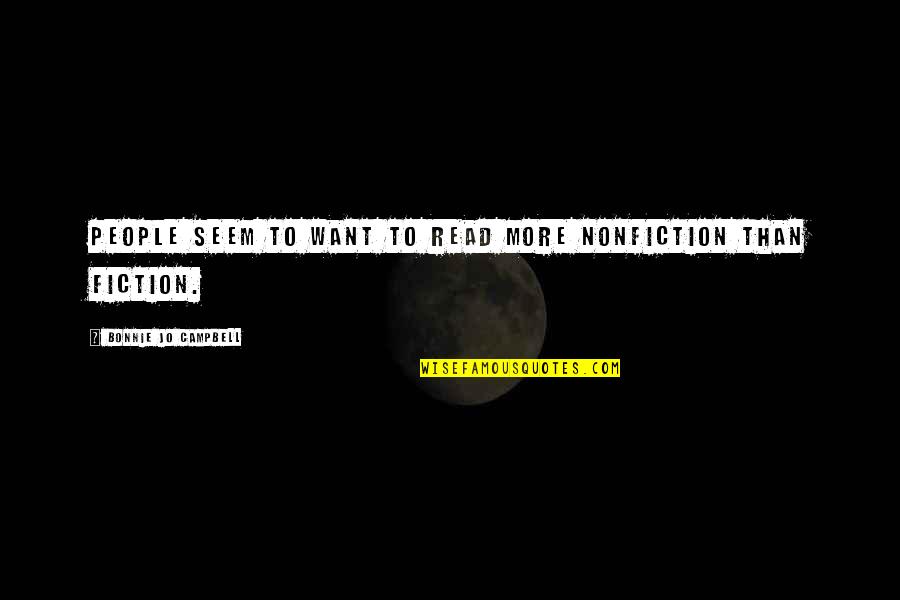 People seem to want to read more nonfiction than fiction. —
Bonnie Jo Campbell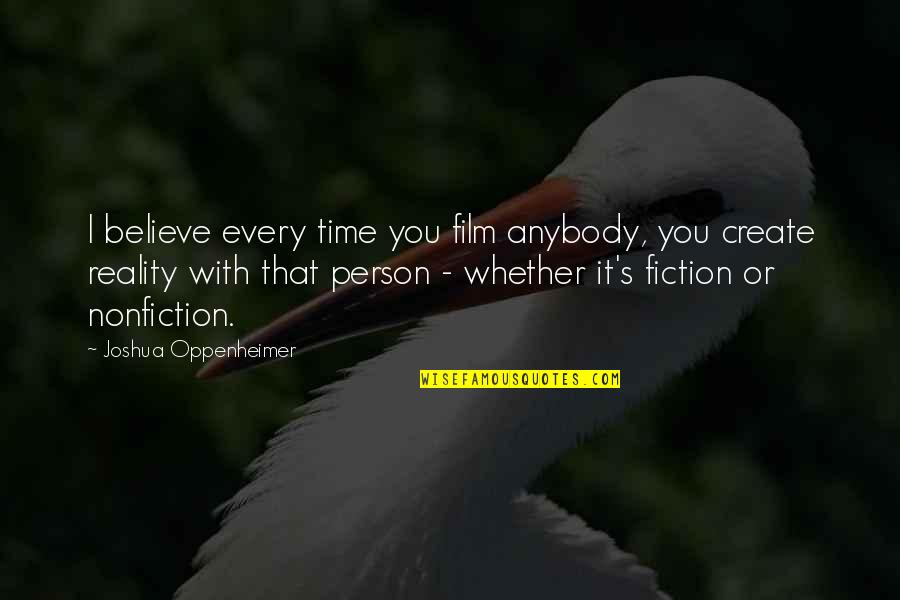 I believe every time you film anybody, you create reality with that person - whether it's fiction or nonfiction. —
Joshua Oppenheimer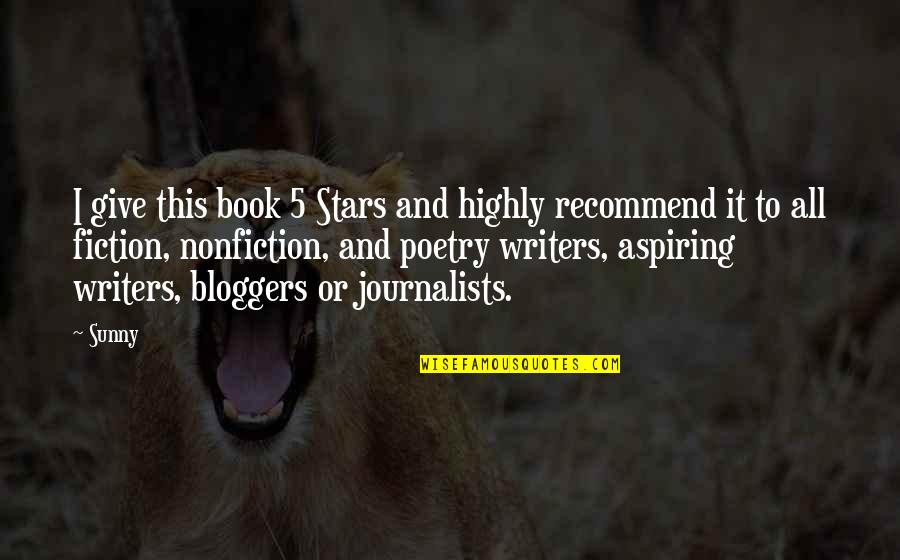 I give this book 5 Stars and highly recommend it to all fiction, nonfiction, and poetry writers, aspiring writers, bloggers or journalists. —
Sunny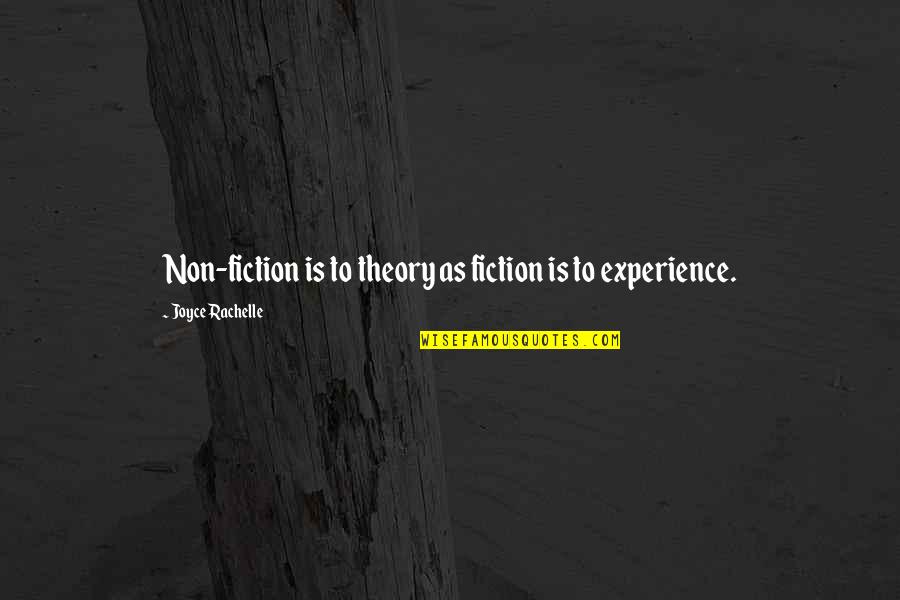 Non-fiction is to theory as fiction is to experience. —
Joyce Rachelle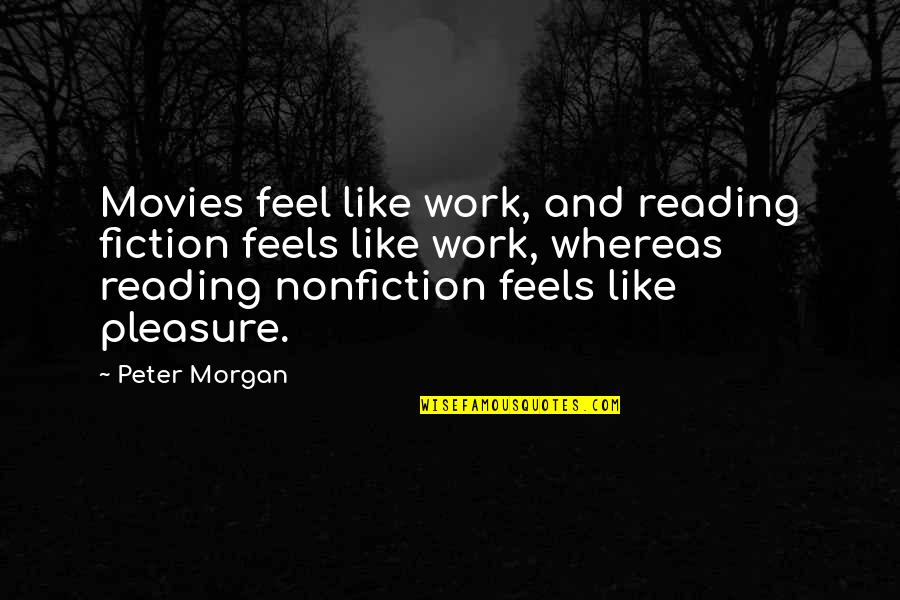 Movies feel like work, and reading fiction feels like work, whereas reading nonfiction feels like pleasure. —
Peter Morgan