Feeling So Loved Quotes
Collection of top 34 famous quotes about Feeling So Loved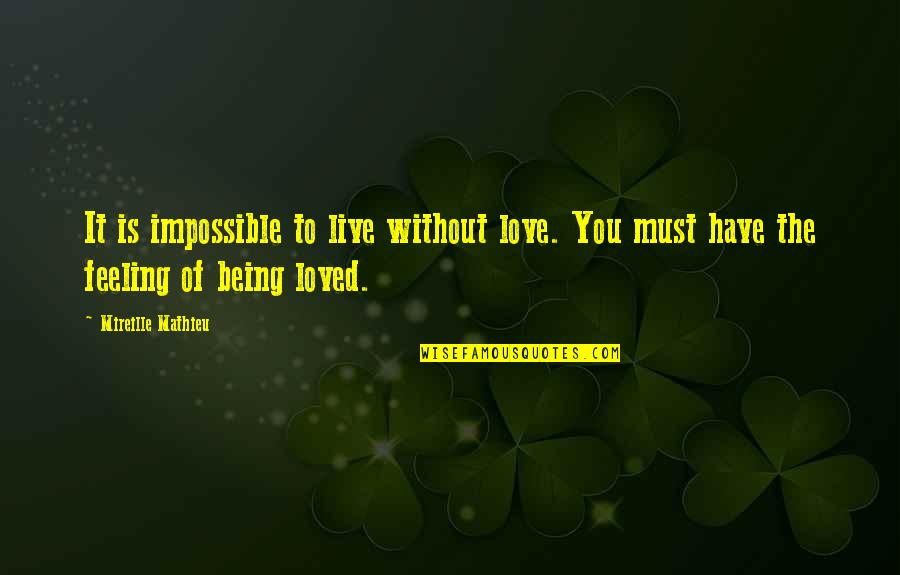 It is impossible to live without love. You must have the feeling of being loved.
—
Mireille Mathieu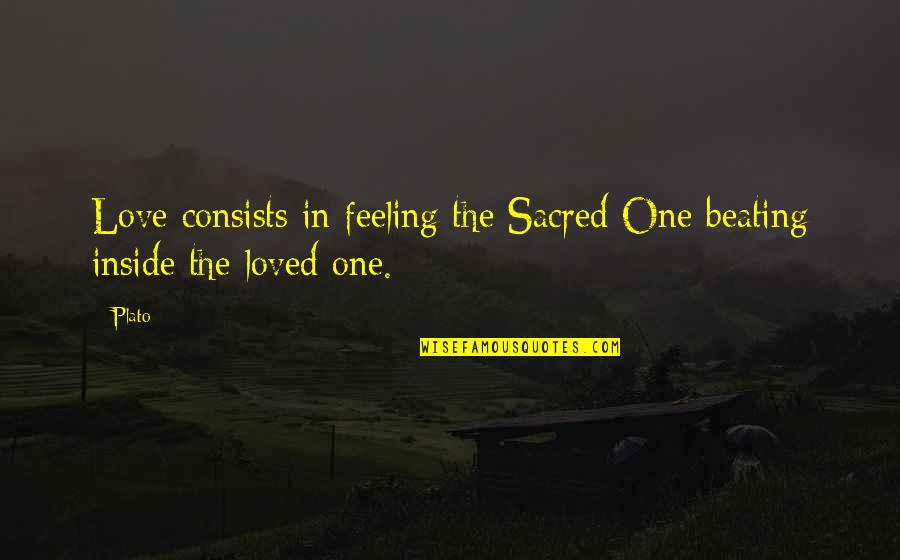 Love consists in feeling the Sacred One beating inside the loved one.
—
Plato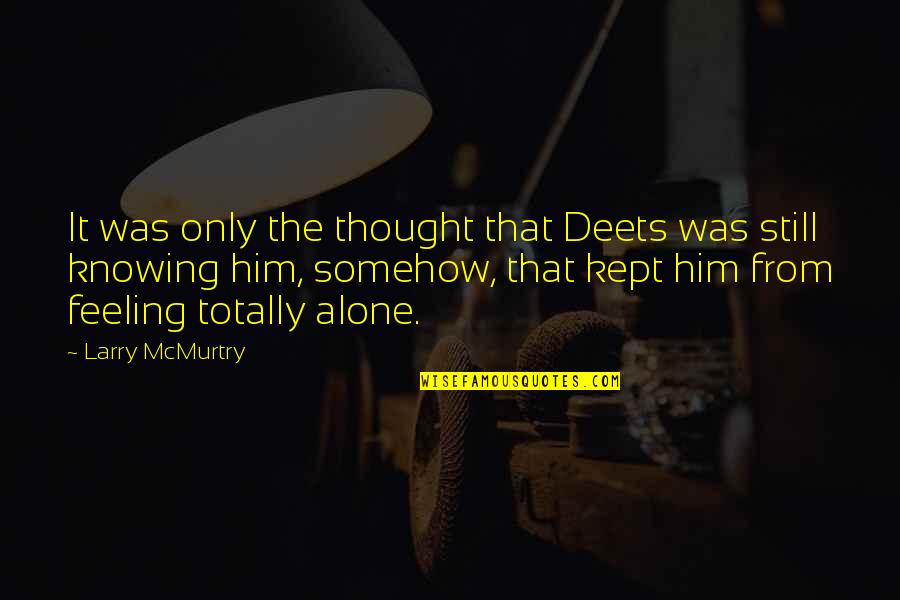 It was only the thought that Deets was still knowing him, somehow, that kept him from feeling totally alone.
—
Larry McMurtry
Bliss is not a feeling but a state of being. In the state of bliss, everything is loved.
—
Deepak Chopra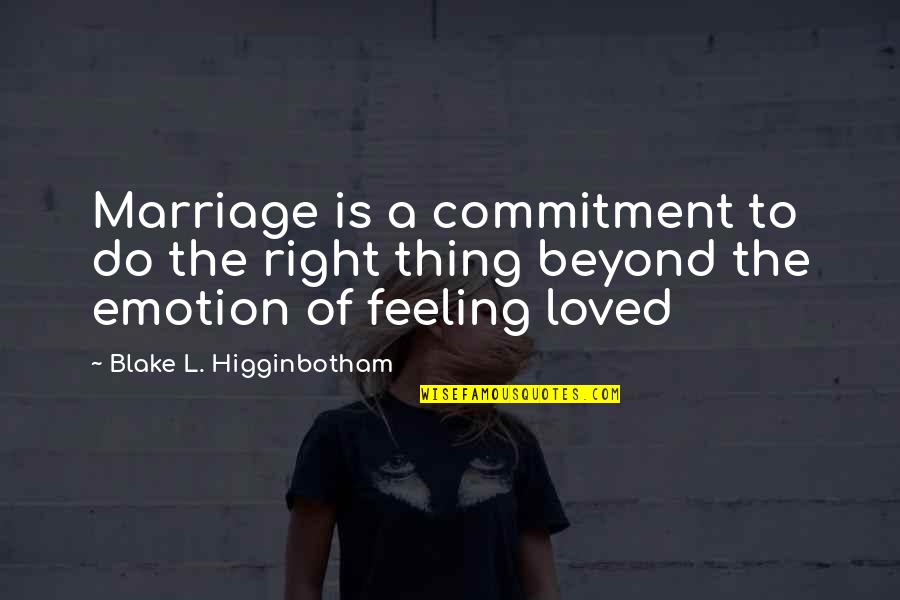 Marriage is a commitment to do the right thing beyond the emotion of feeling loved
—
Blake L. Higginbotham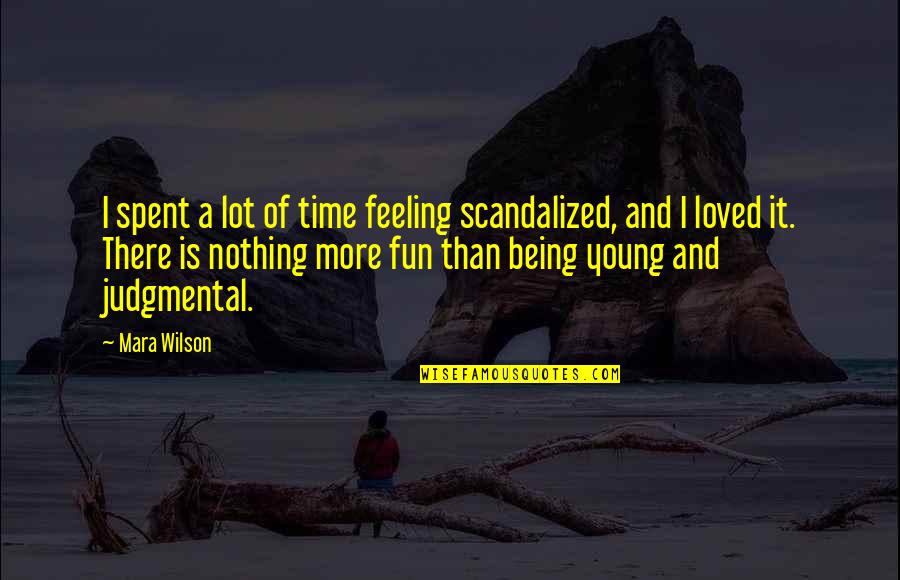 I spent a lot of time feeling scandalized, and I loved it. There is nothing more fun than being young and judgmental.
—
Mara Wilson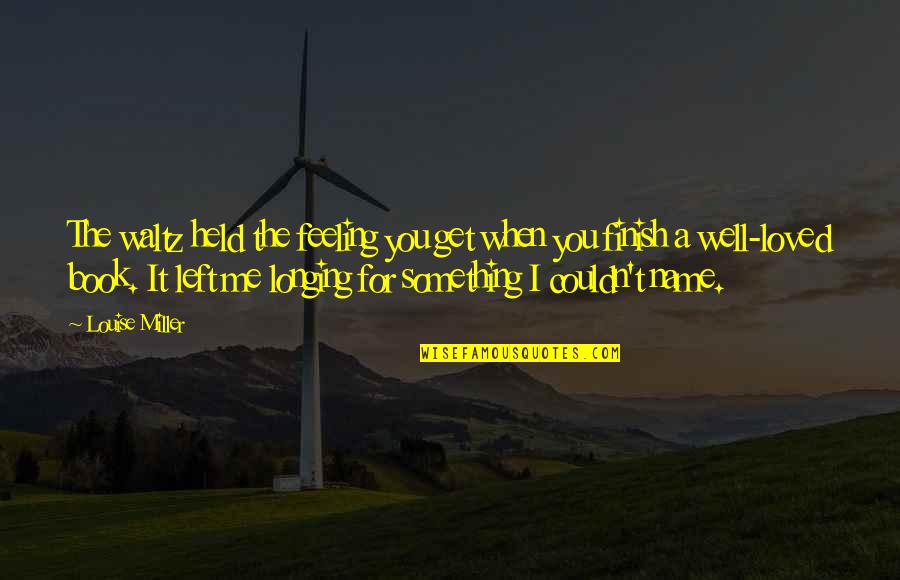 The waltz held the feeling you get when you finish a well-loved book. It left me longing for something I couldn't name.
—
Louise Miller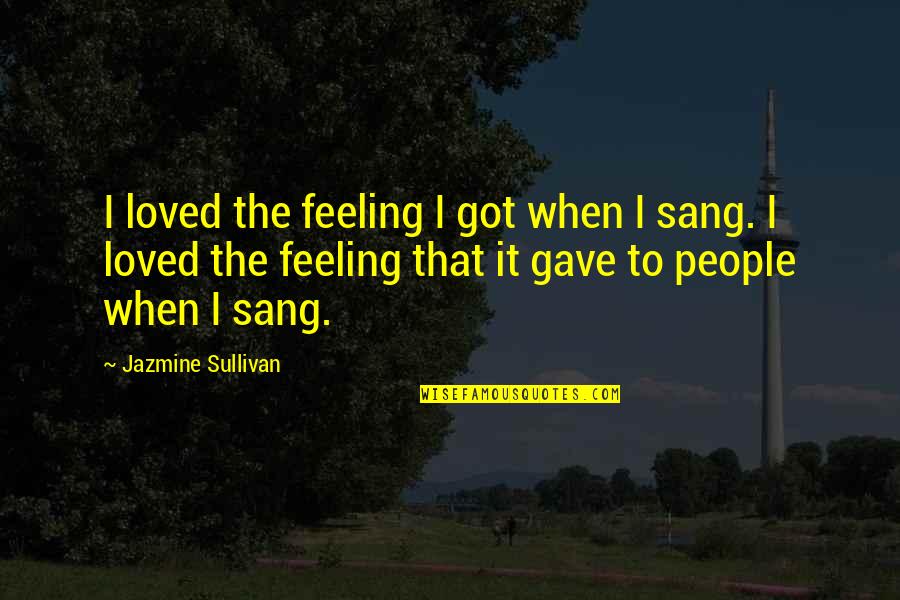 I loved the feeling I got when I sang. I loved the feeling that it gave to people when I sang.
—
Jazmine Sullivan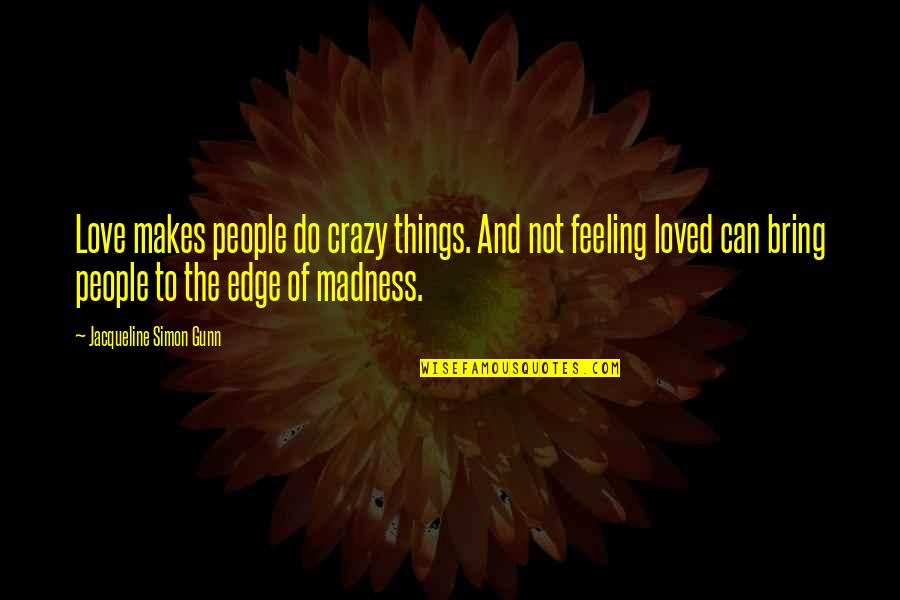 Love makes people do crazy things. And not feeling loved can bring people to the edge of madness.
—
Jacqueline Simon Gunn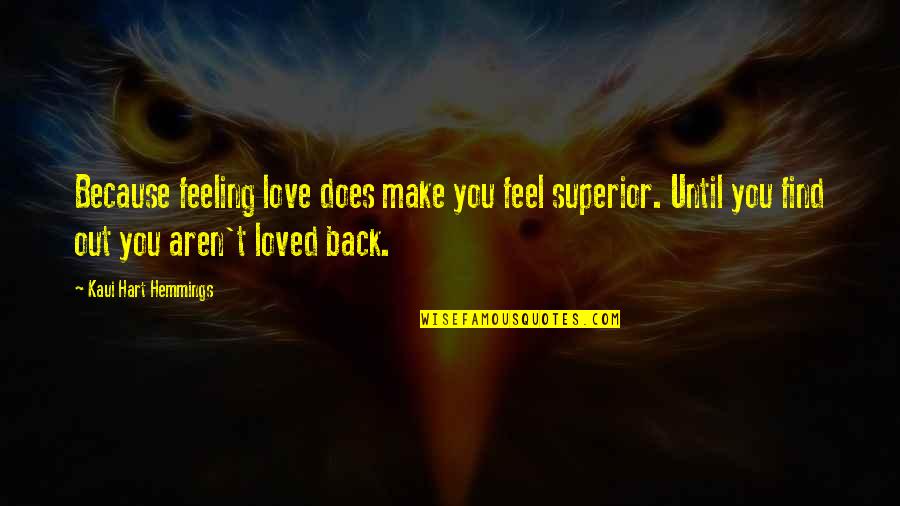 Because feeling love does make you feel superior. Until you find out you aren't loved back.
—
Kaui Hart Hemmings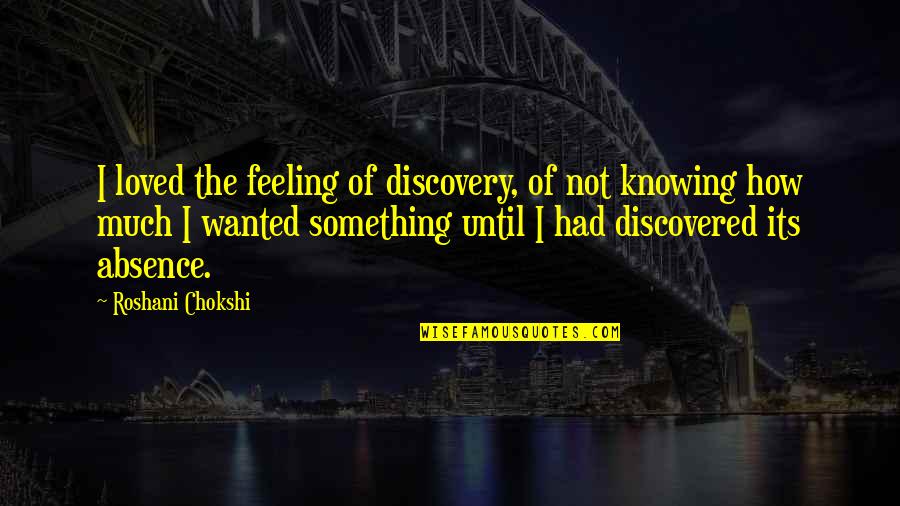 I loved the feeling of discovery, of not knowing how much I wanted something until I had discovered its absence. —
Roshani Chokshi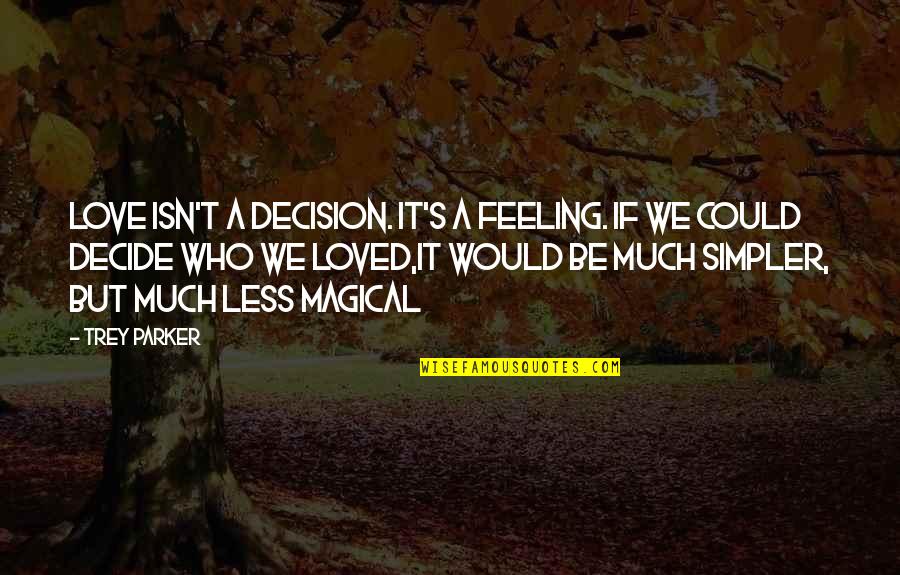 Love isn't a decision. It's a feeling. If we could decide who we loved,it would be much simpler, but much less magical —
Trey Parker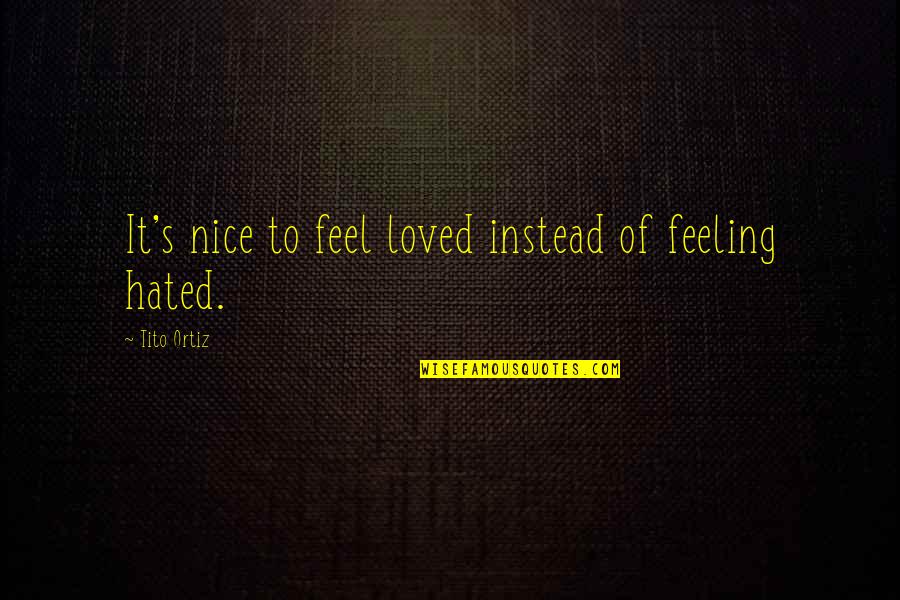 It's nice to feel loved instead of feeling hated. —
Tito Ortiz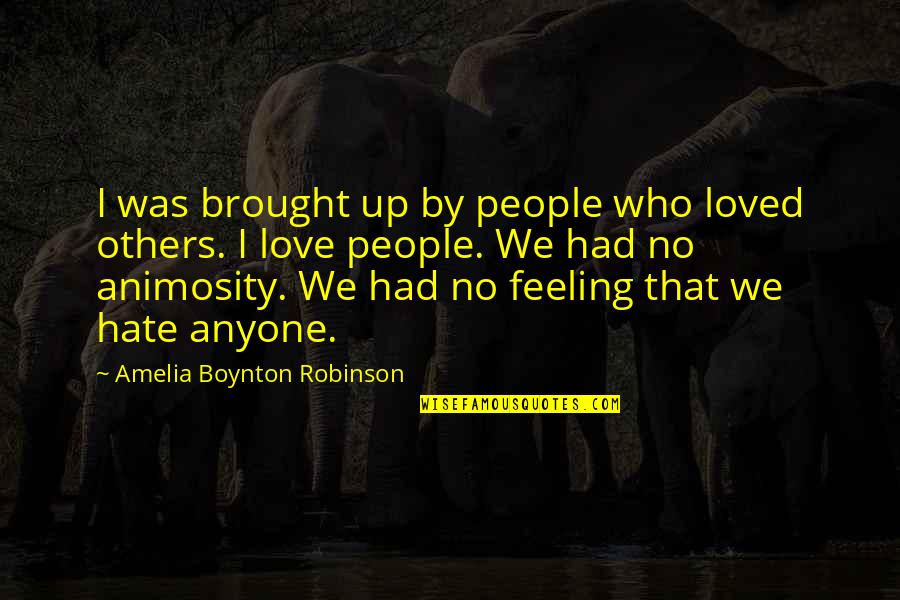 I was brought up by people who loved others. I love people. We had no animosity. We had no feeling that we hate anyone. —
Amelia Boynton Robinson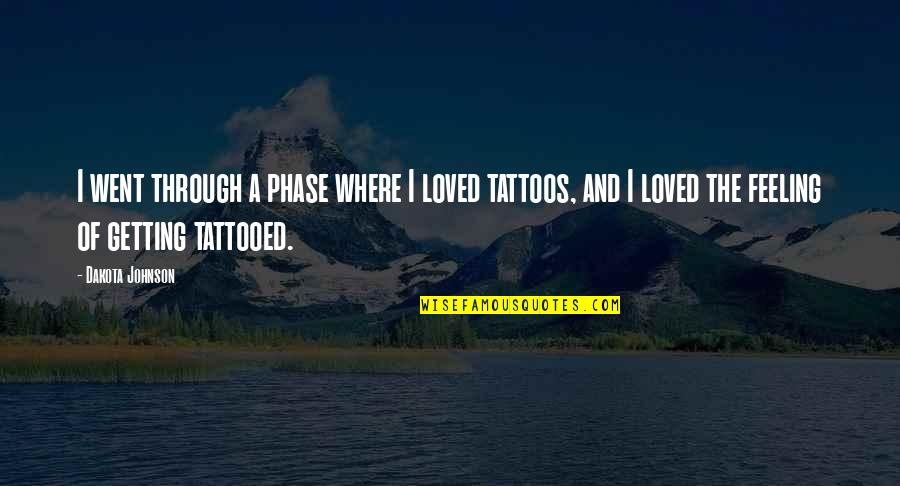 I went through a phase where I loved tattoos, and I loved the feeling of getting tattooed. —
Dakota Johnson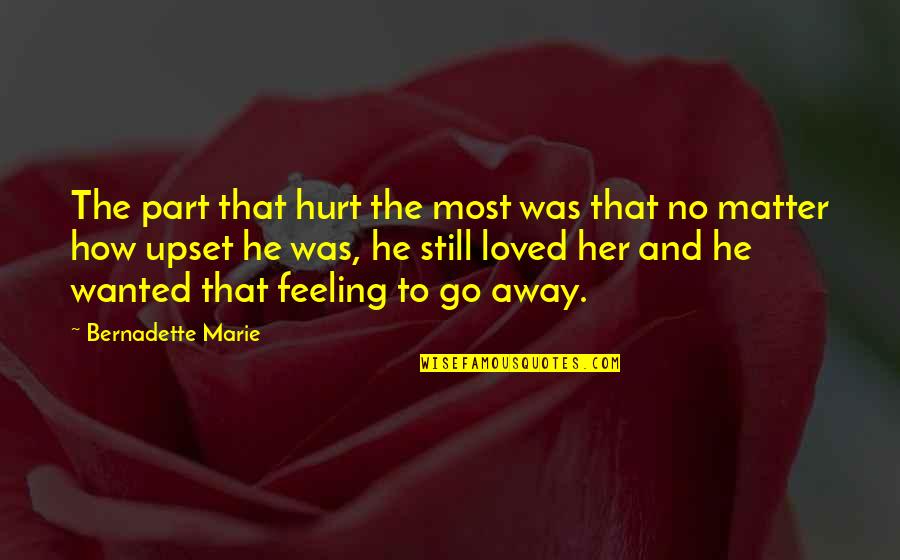 The part that hurt the most was that no matter how upset he was, he still loved her and he wanted that feeling to go away. —
Bernadette Marie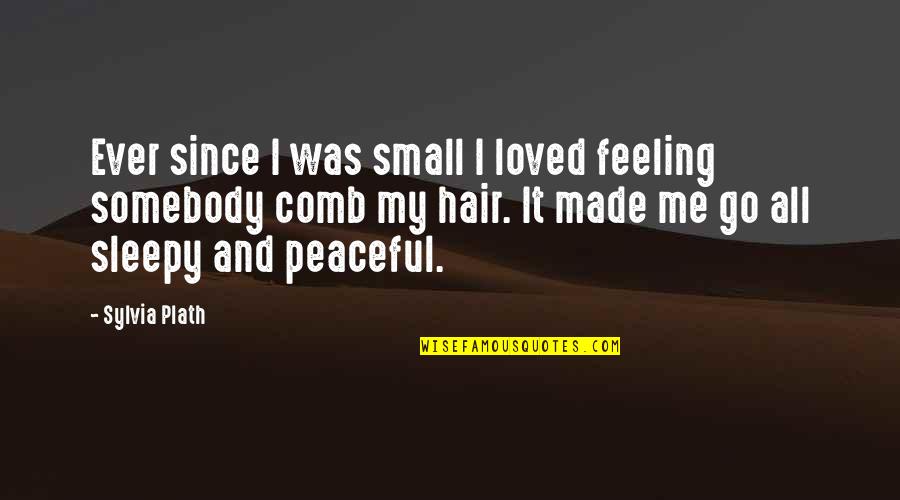 Ever since I was small I loved feeling somebody comb my hair. It made me go all sleepy and peaceful. —
Sylvia Plath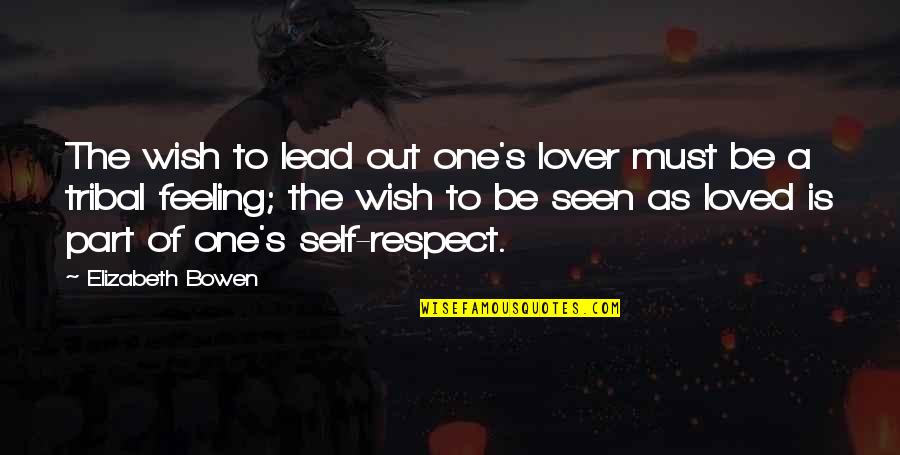 The wish to lead out one's lover must be a tribal feeling; the wish to be seen as loved is part of one's self-respect. —
Elizabeth Bowen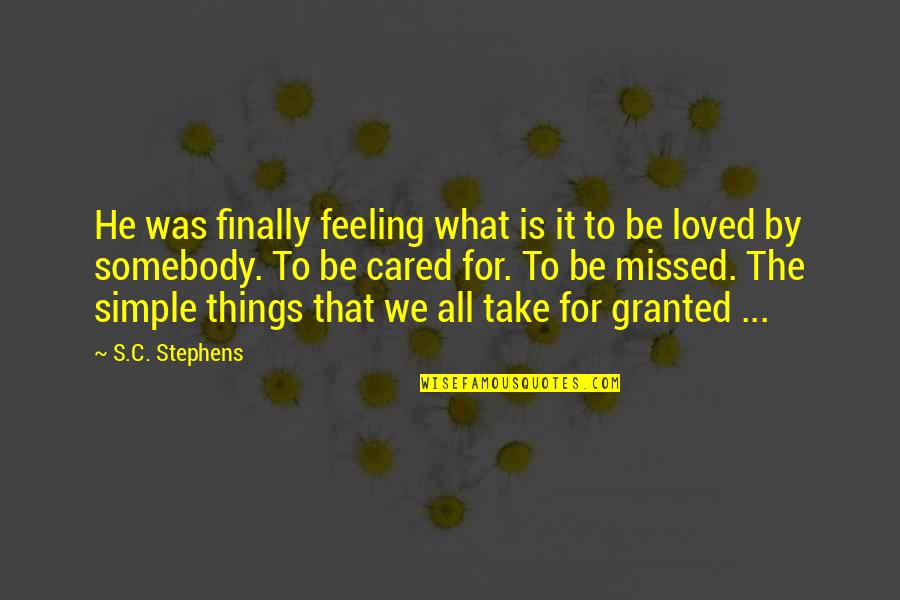 He was finally feeling what is it to be loved by somebody. To be cared for. To be missed. The simple things that we all take for granted ... —
S.C. Stephens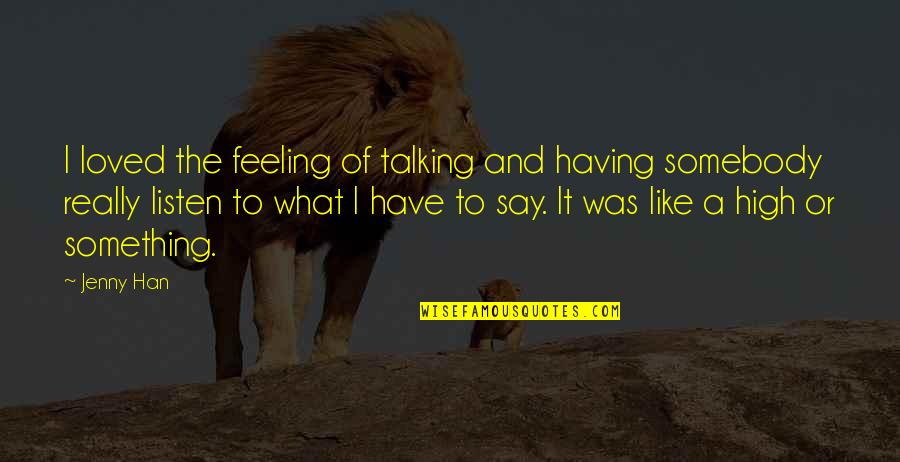 I loved the feeling of talking and having somebody really listen to what I have to say. It was like a high or something. —
Jenny Han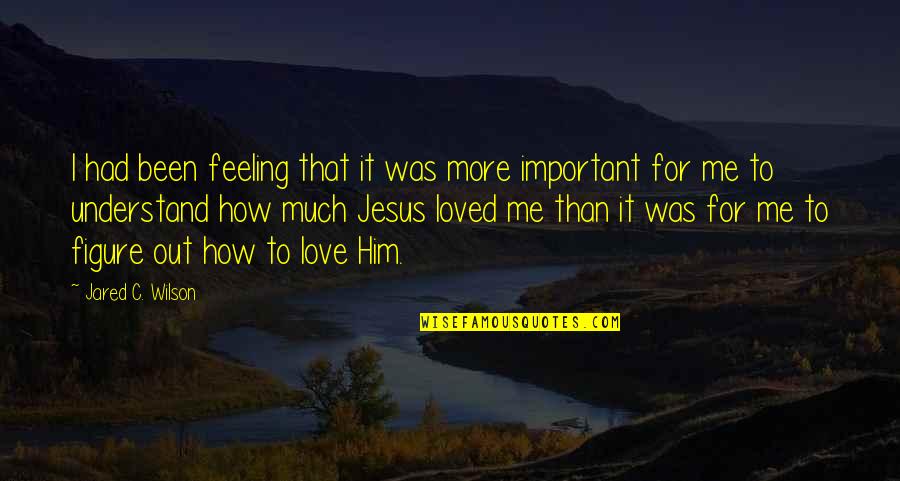 I had been feeling that it was more important for me to understand how much Jesus loved me than it was for me to figure out how to love Him. —
Jared C. Wilson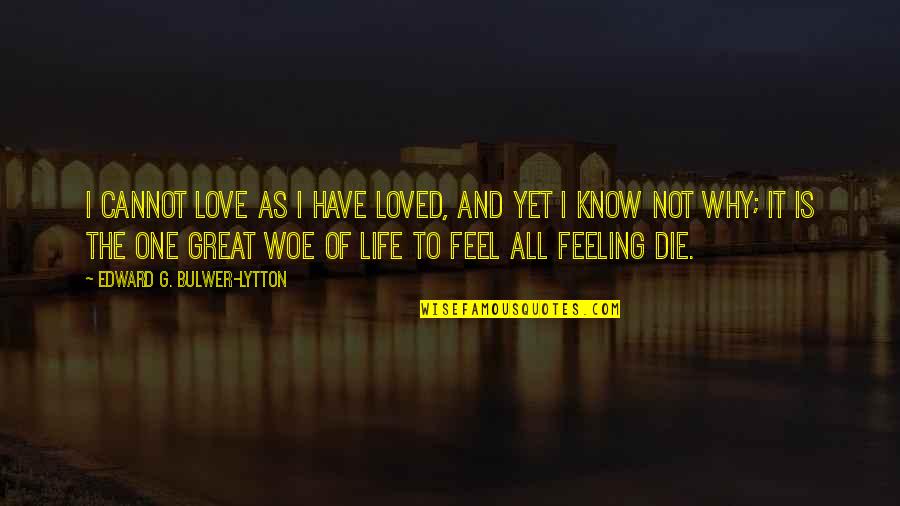 I cannot love as I have loved, And yet I know not why; It is the one great woe of life To feel all feeling die. —
Edward G. Bulwer-Lytton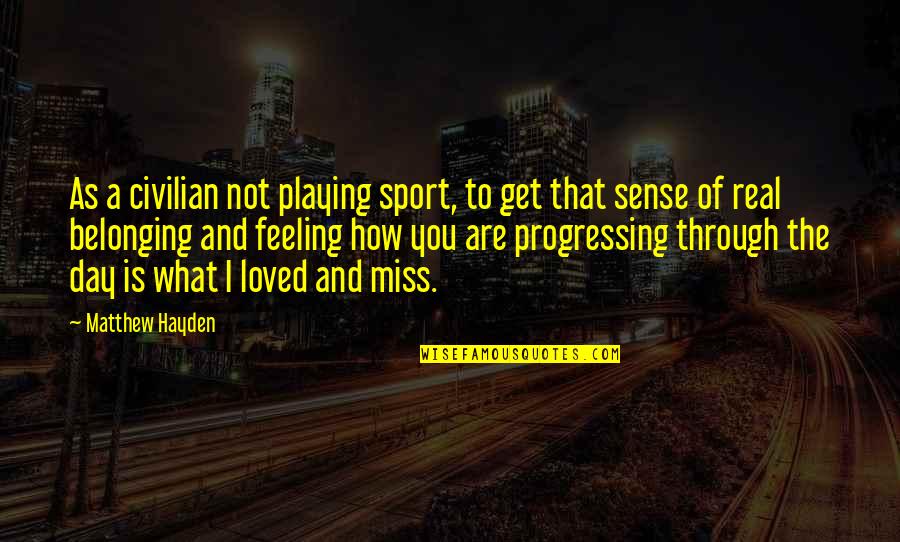 As a civilian not playing sport, to get that sense of real belonging and feeling how you are progressing through the day is what I loved and miss. —
Matthew Hayden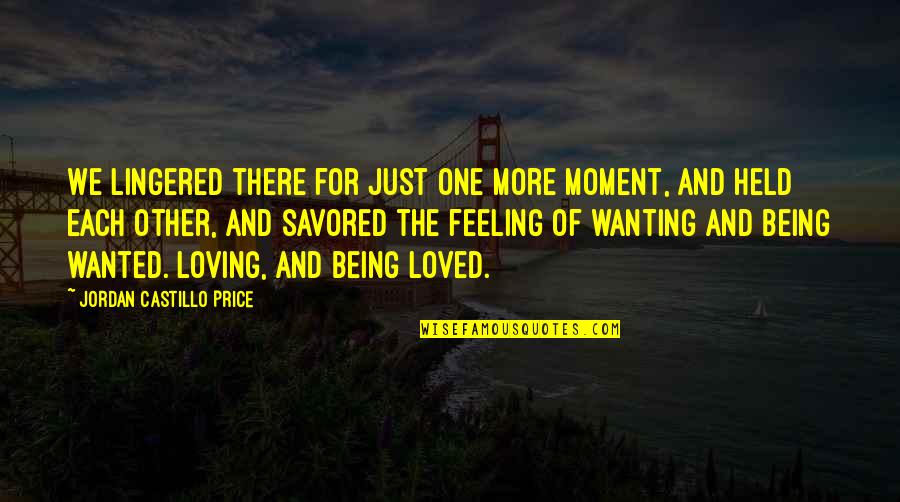 We lingered there for just one more moment, and held each other, and savored the feeling of wanting and being wanted. Loving, and being loved. —
Jordan Castillo Price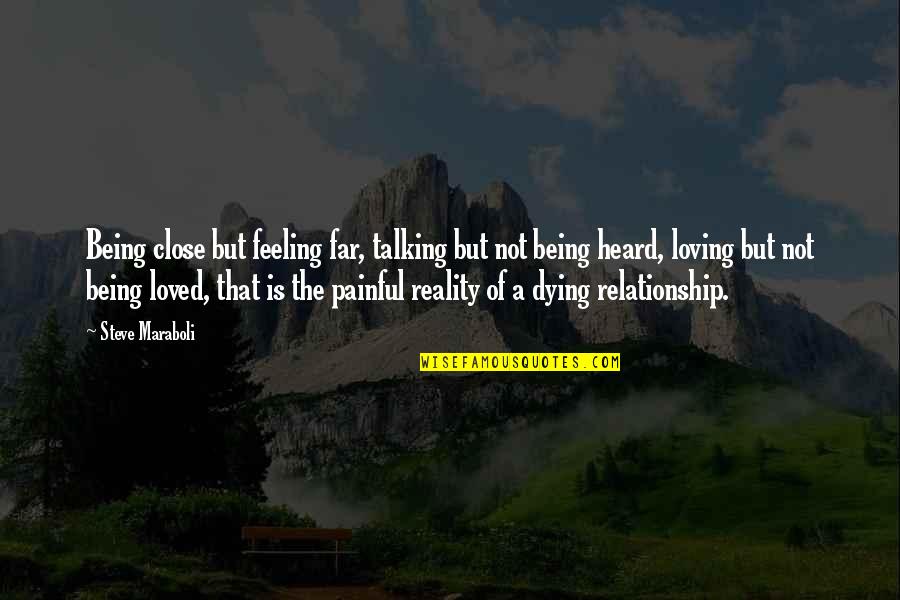 Being close but feeling far, talking but not being heard, loving but not being loved, that is the painful reality of a dying relationship. —
Steve Maraboli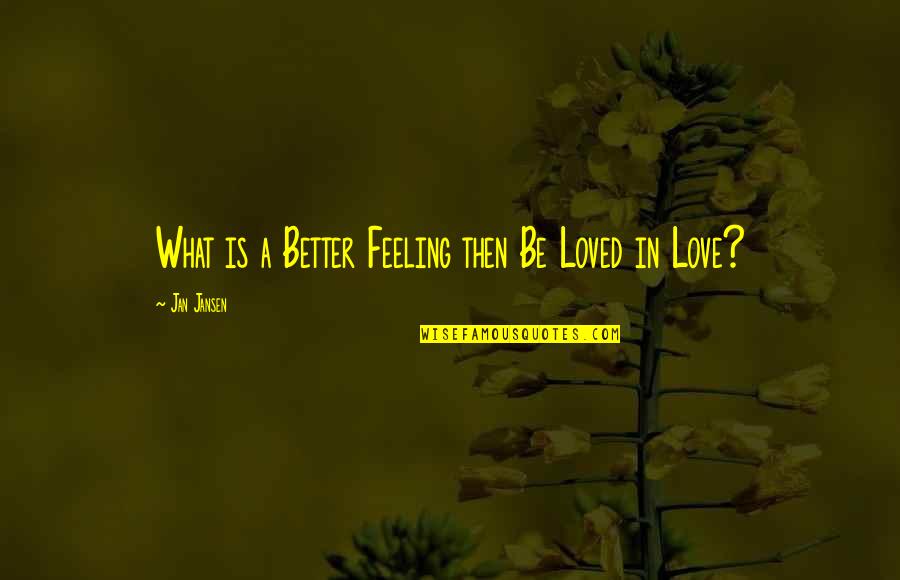 What is a Better Feeling then Be Loved in Love? —
Jan Jansen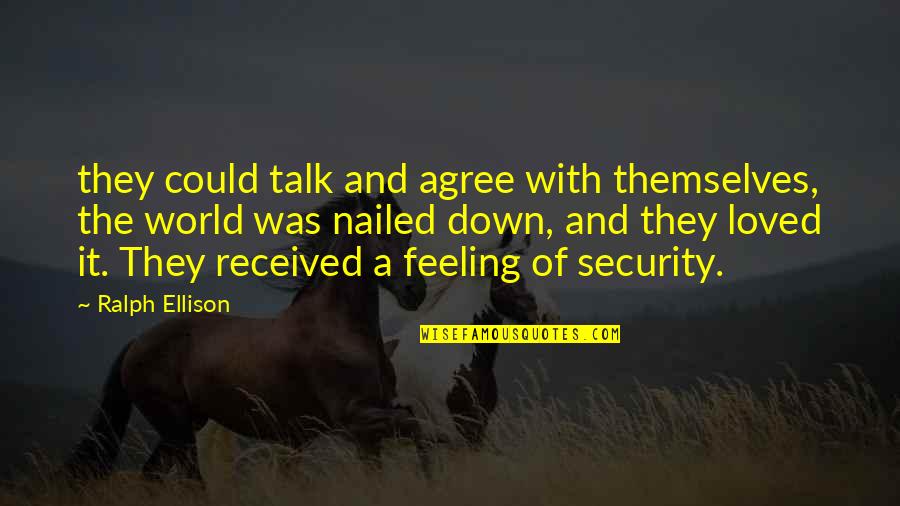 they could talk and agree with themselves, the world was nailed down, and they loved it. They received a feeling of security. —
Ralph Ellison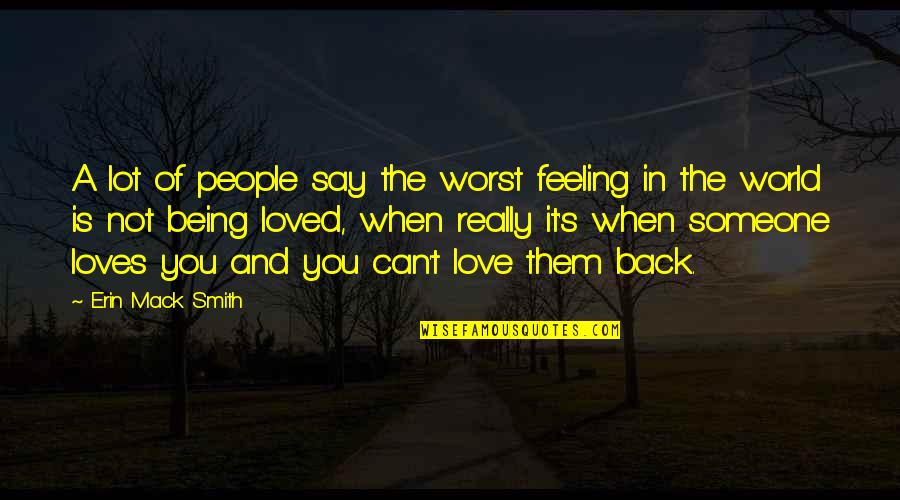 A lot of people say the worst feeling in the world is not being loved, when really it's when someone loves you and you can't love them back. —
Erin Mack Smith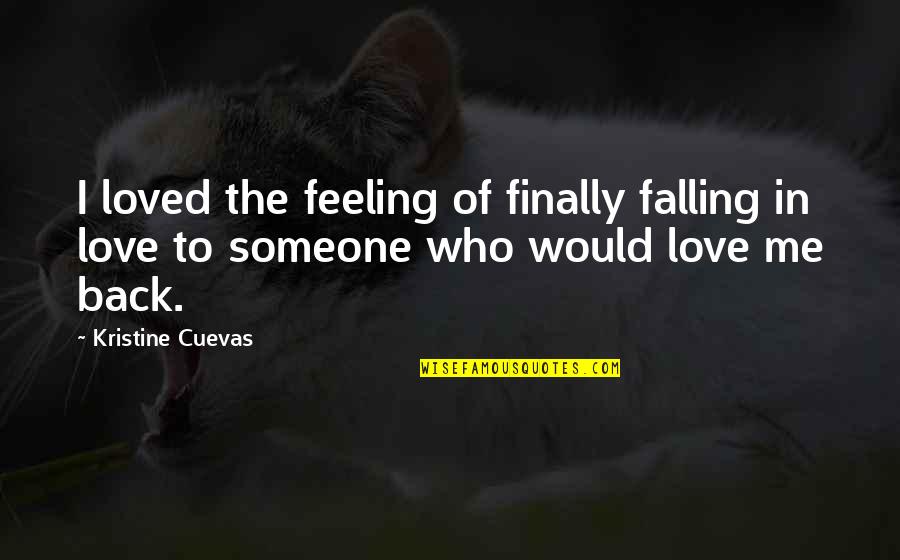 I loved the feeling of finally falling in love to someone who would love me back. —
Kristine Cuevas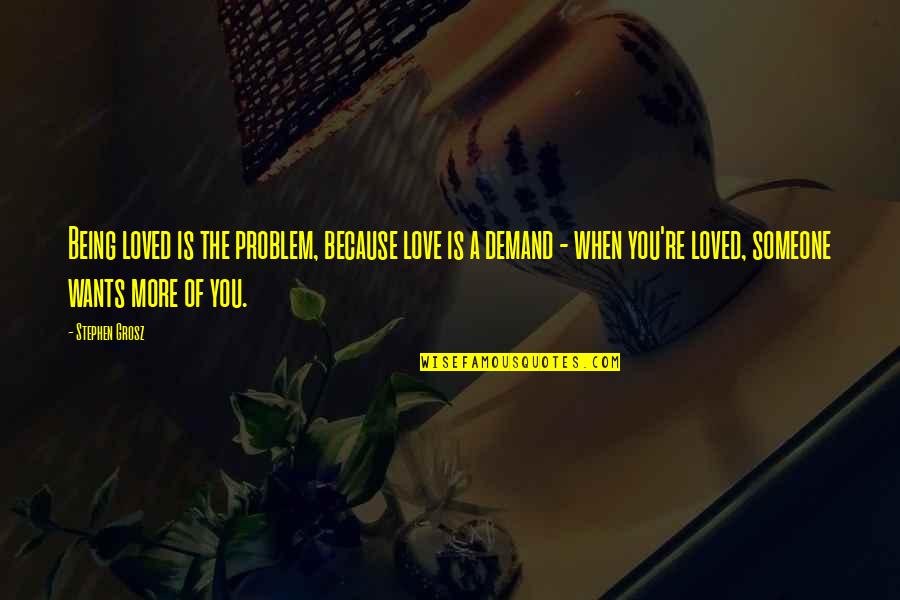 Being loved is the problem, because love is a demand - when you're loved, someone wants more of you. —
Stephen Grosz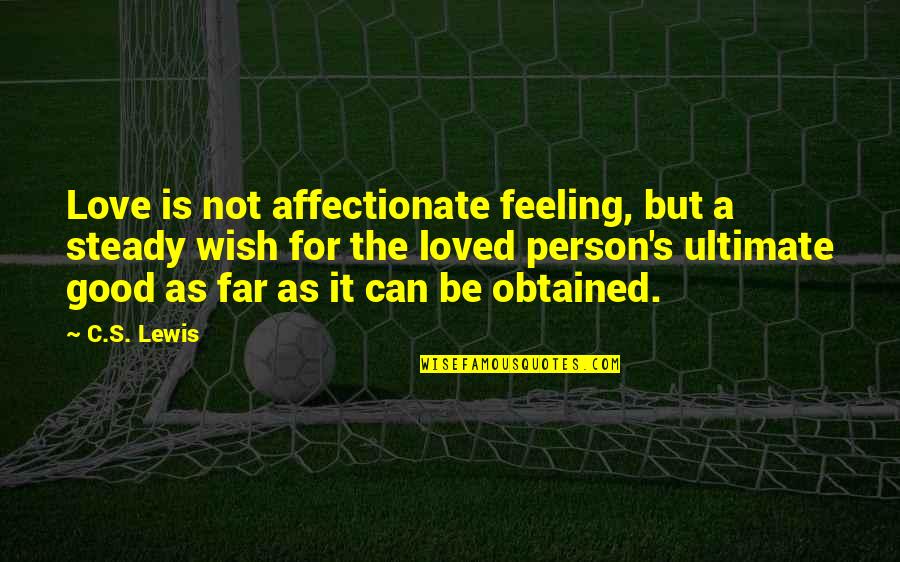 Love is not affectionate feeling, but a steady wish for the loved person's ultimate good as far as it can be obtained. —
C.S. Lewis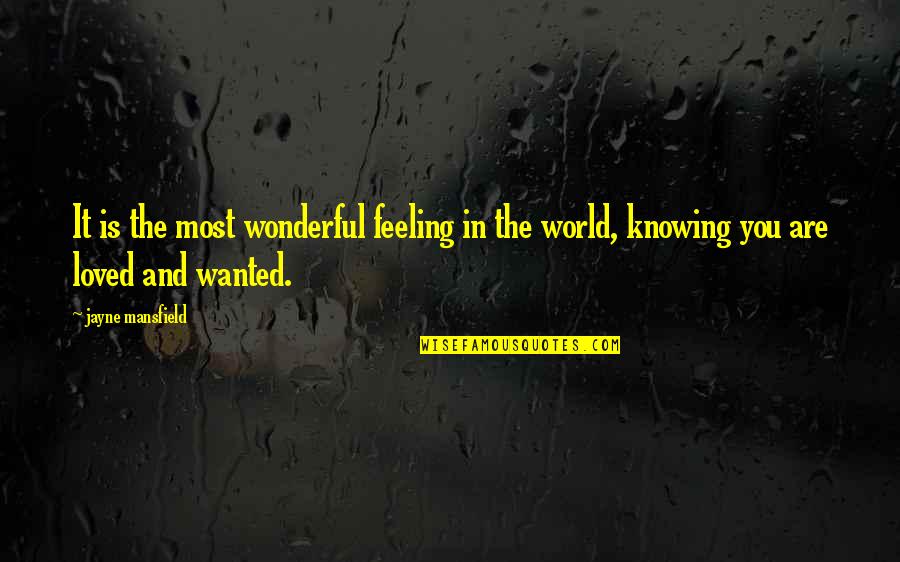 It is the most wonderful feeling in the world, knowing you are loved and wanted. —
Jayne Mansfield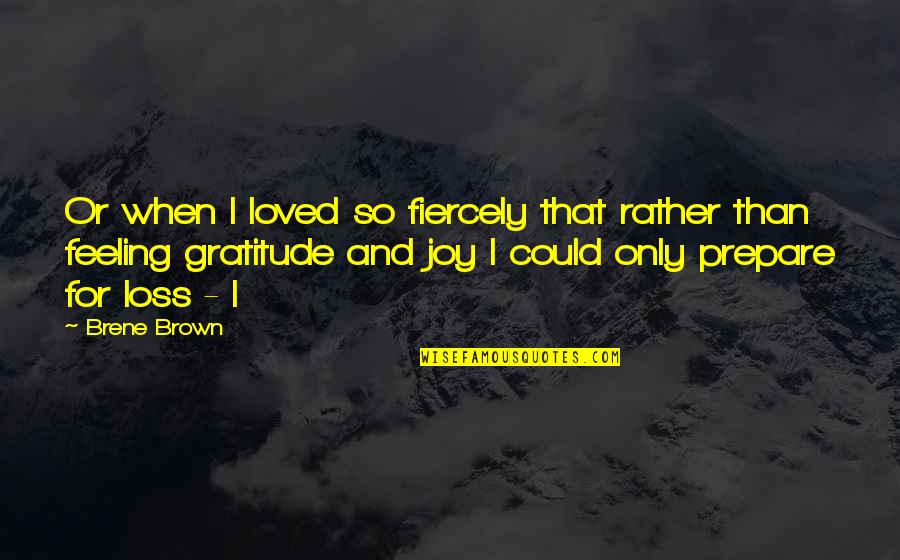 Or when I loved so fiercely that rather than feeling gratitude and joy I could only prepare for loss - I —
Brene Brown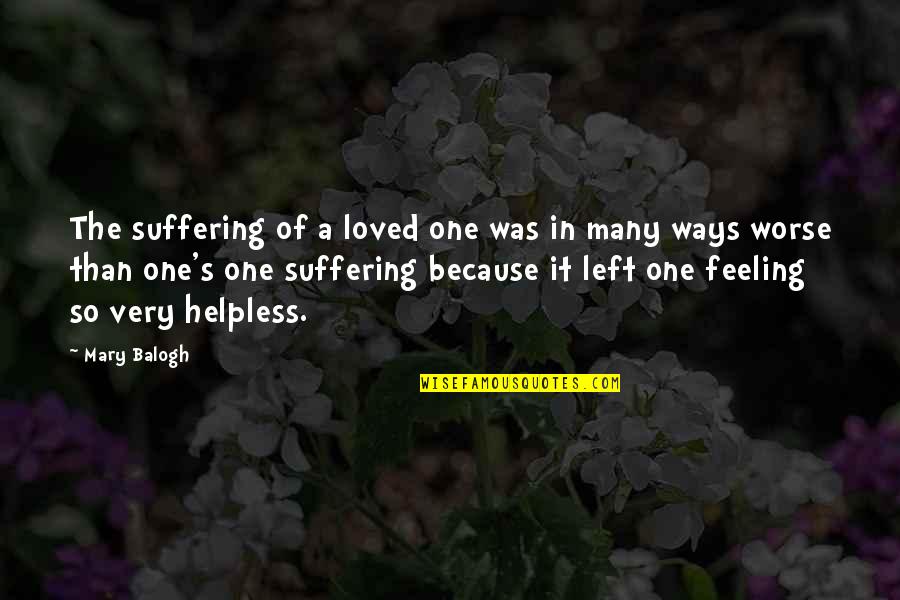 The suffering of a loved one was in many ways worse than one's one suffering because it left one feeling so very helpless. —
Mary Balogh