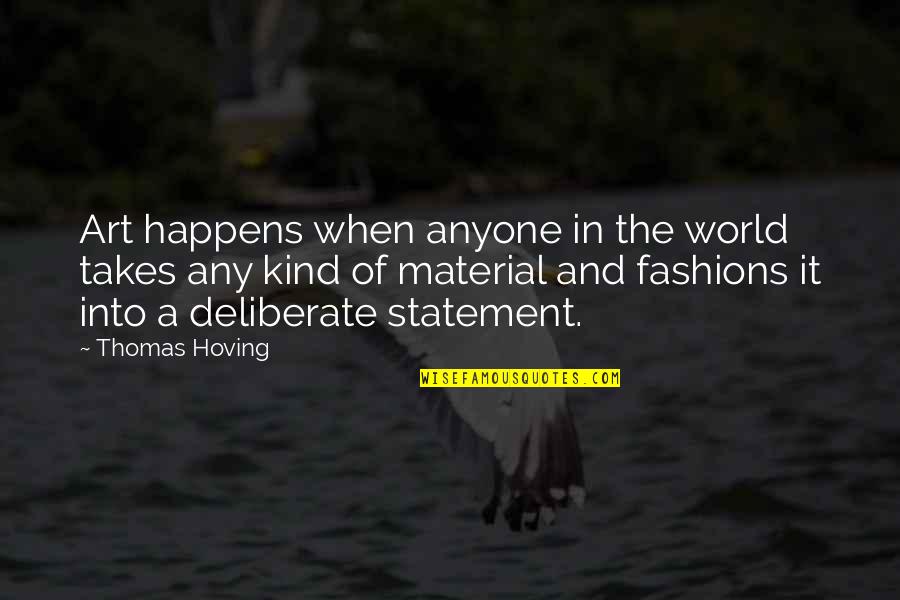 Art happens when anyone in the world takes any kind of material and fashions it into a deliberate statement.
—
Thomas Hoving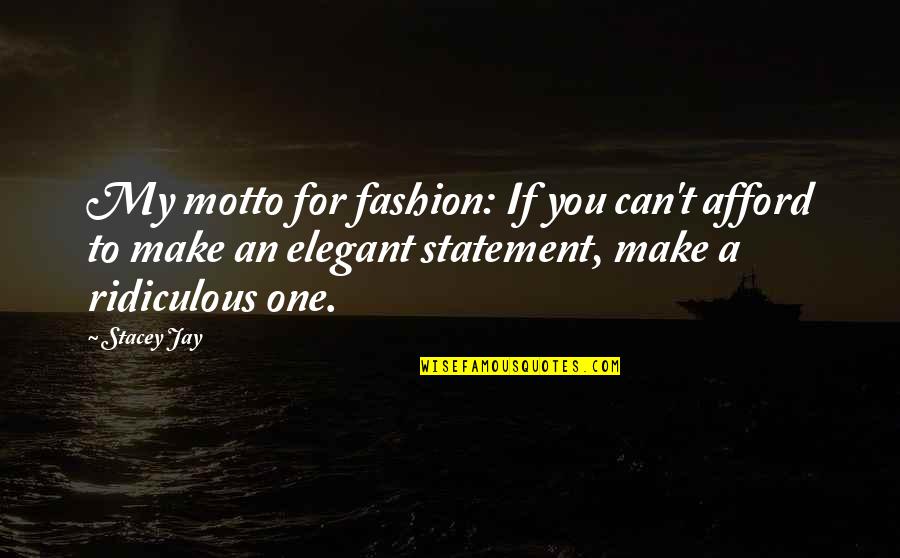 My motto for fashion: If you can't afford to make an elegant statement, make a ridiculous one.
—
Stacey Jay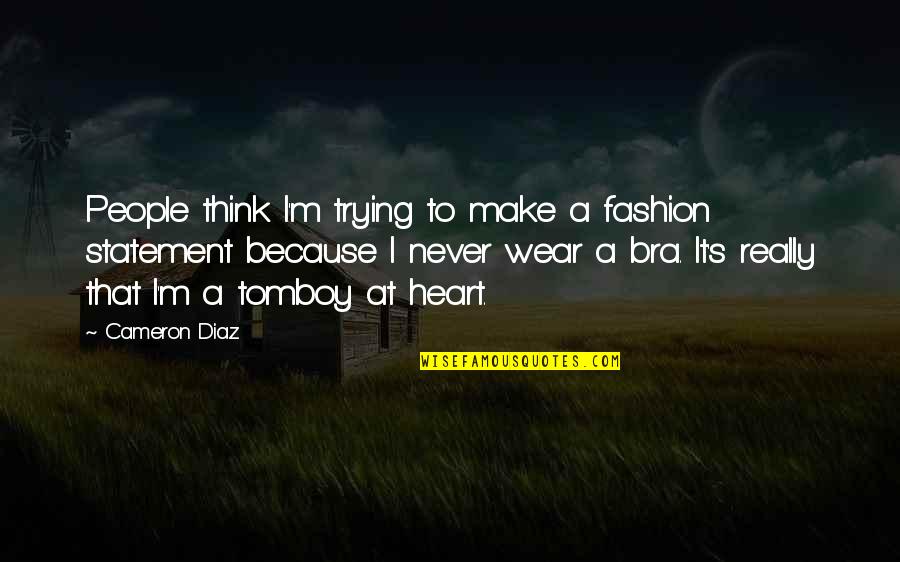 People think I'm trying to make a
fashion statement
because I never wear a bra. It's really that I'm a tomboy at heart. —
Cameron Diaz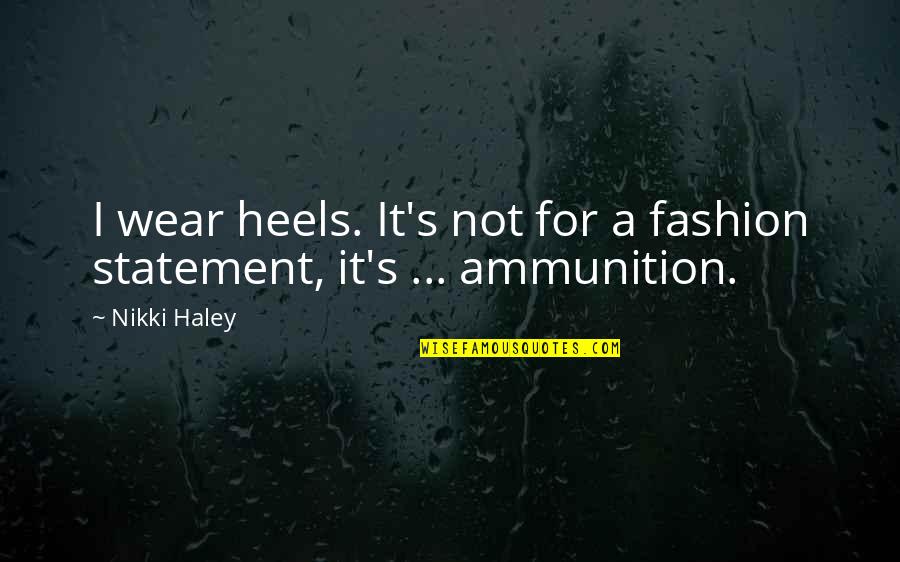 I wear heels. It's not for a
fashion statement
, it's ... ammunition. —
Nikki Haley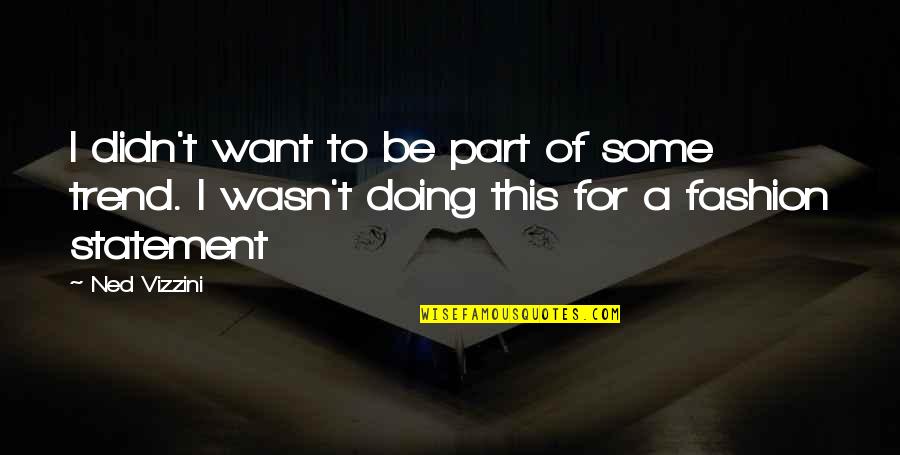 I didn't want to be part of some trend. I wasn't doing this for a
fashion statement
—
Ned Vizzini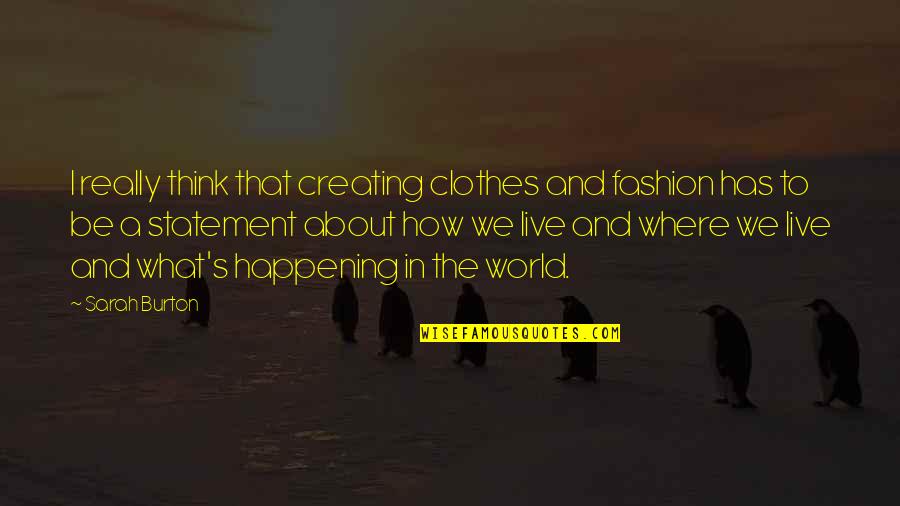 I really think that creating clothes and fashion has to be a statement about how we live and where we live and what's happening in the world. —
Sarah Burton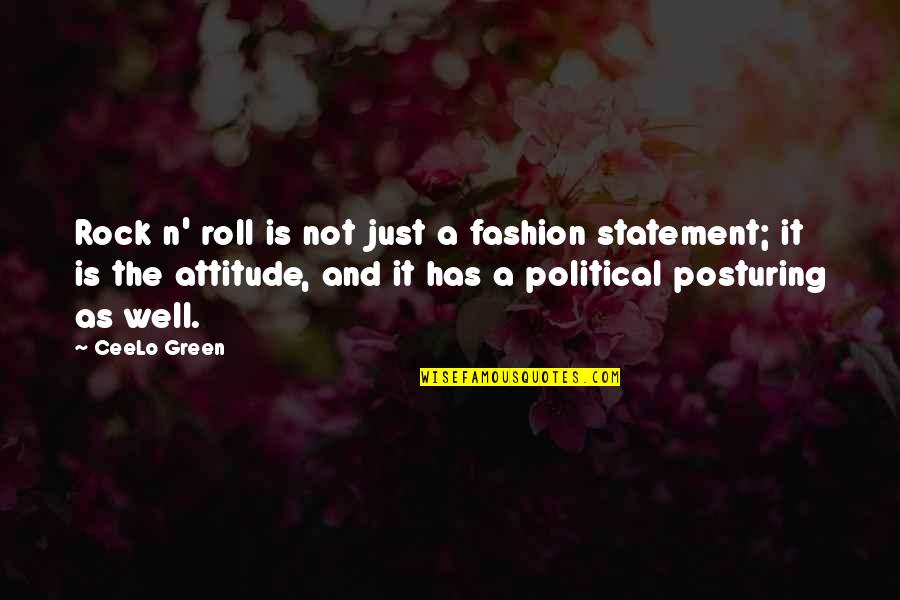 Rock n' roll is not just a
fashion statement
; it is the attitude, and it has a political posturing as well. —
CeeLo Green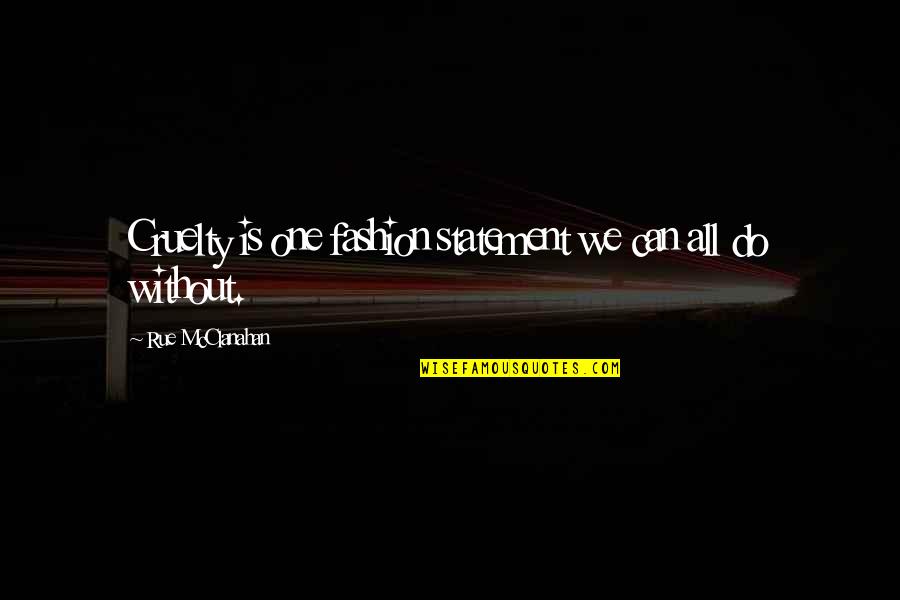 Cruelty is one
fashion statement
we can all do without. —
Rue McClanahan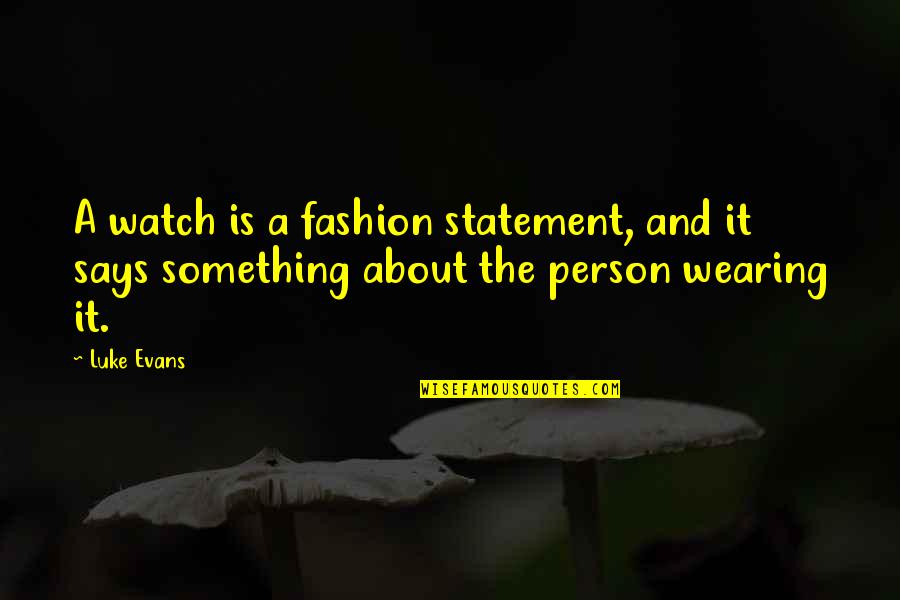 A watch is a
fashion statement
, and it says something about the person wearing it. —
Luke Evans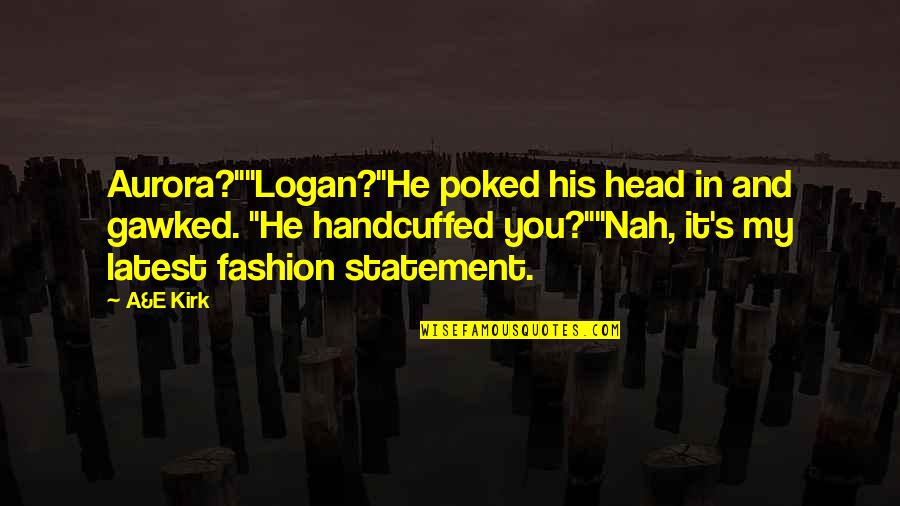 Aurora?"
"Logan?"
He poked his head in and gawked. "He handcuffed you?"
"Nah, it's my latest
fashion statement
. —
A&E Kirk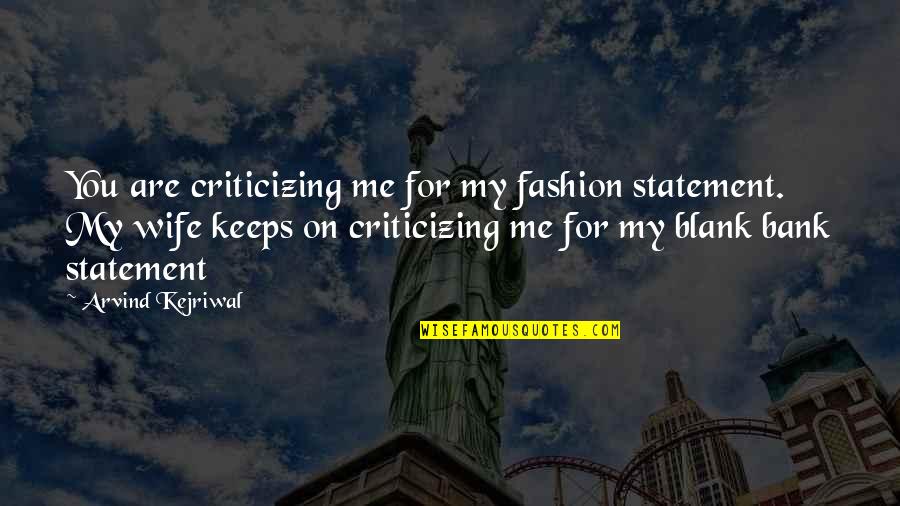 You are criticizing me for my
fashion statement
. My wife keeps on criticizing me for my blank bank statement —
Arvind Kejriwal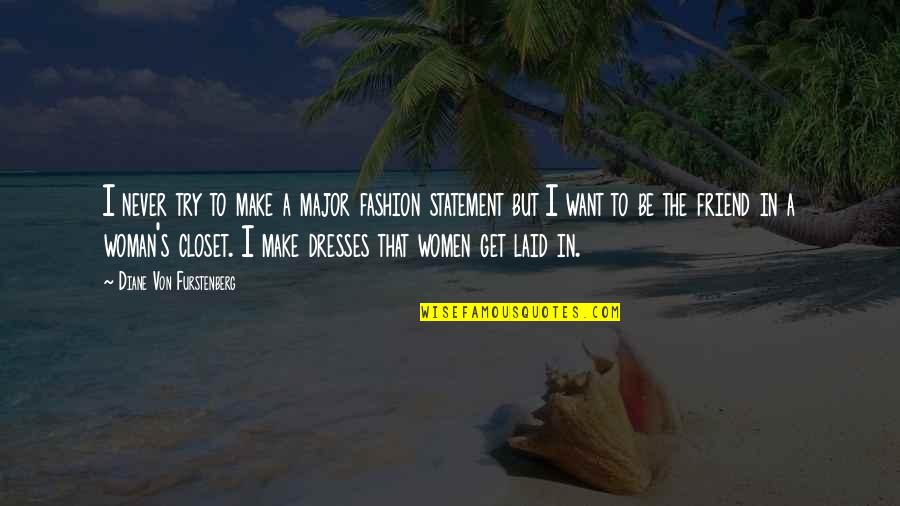 I never try to make a major
fashion statement
but I want to be the friend in a woman's closet. I make dresses that women get laid in. —
Diane Von Furstenberg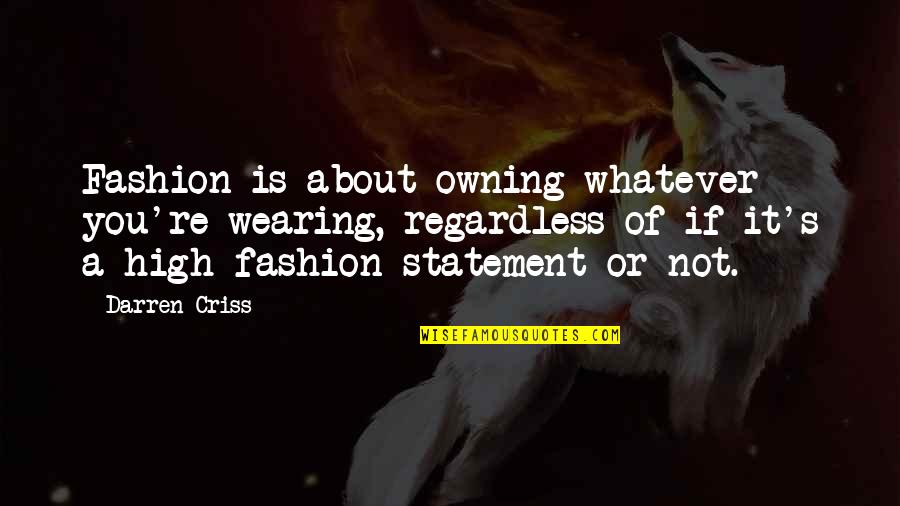 Fashion is about owning whatever you're wearing, regardless of if it's a high
fashion statement
or not. —
Darren Criss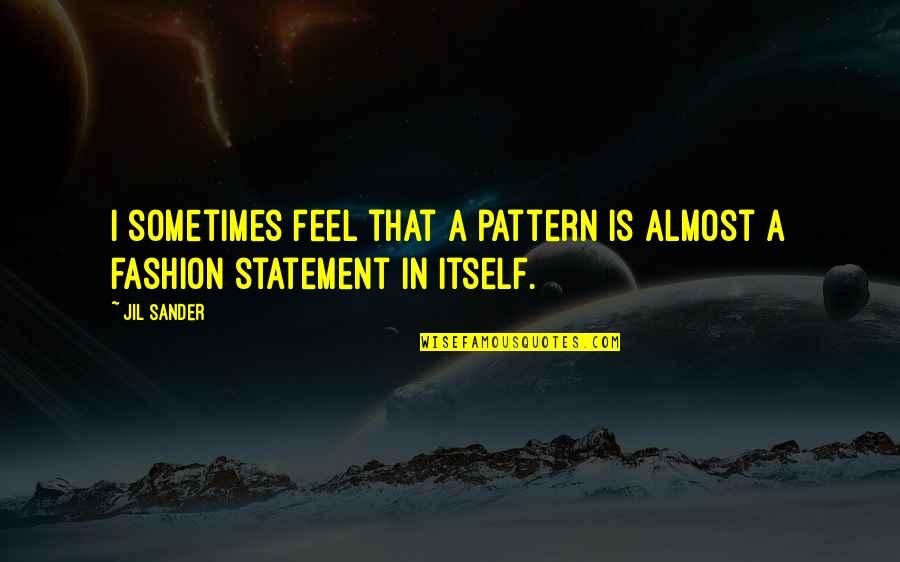 I sometimes feel that a pattern is almost a
fashion statement
in itself. —
Jil Sander