Family That Is Not Blood Quotes
Collection of top 34 famous quotes about Family That Is Not Blood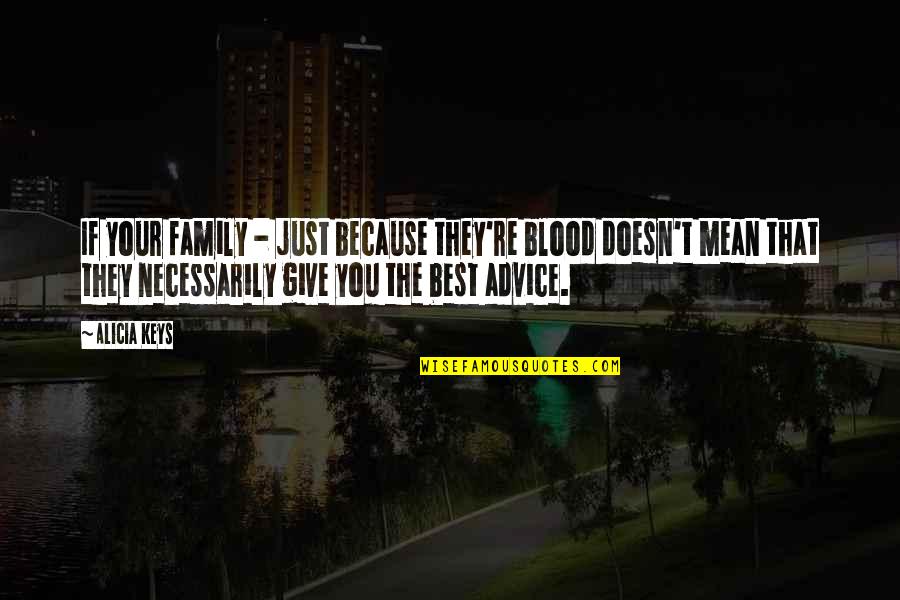 If your family - just because they're blood doesn't mean that they necessarily give you the best advice.
—
Alicia Keys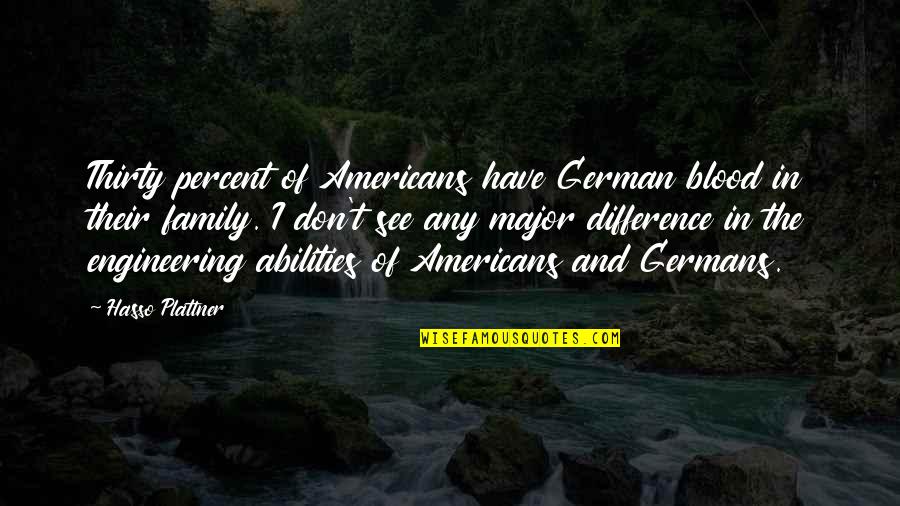 Thirty percent of Americans have German blood in their family. I don't see any major difference in the engineering abilities of Americans and Germans.
—
Hasso Plattner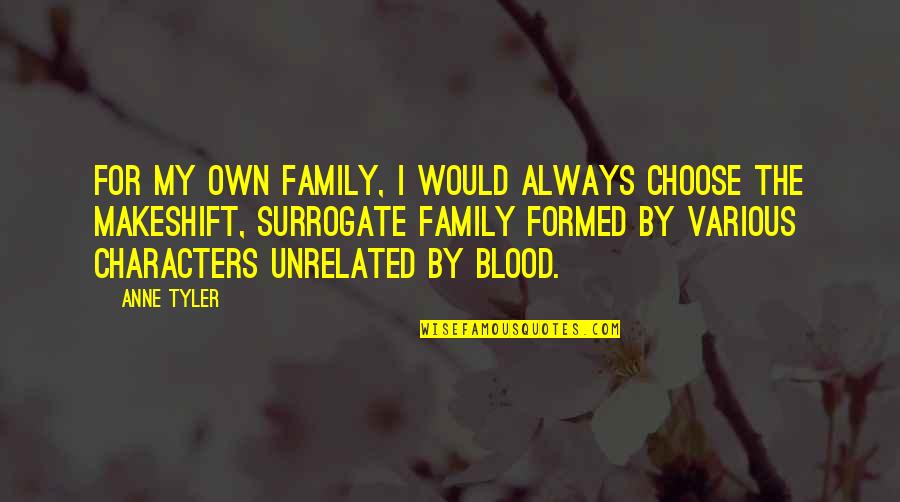 For my own family, I would always choose the makeshift, surrogate family formed by various characters unrelated by blood.
—
Anne Tyler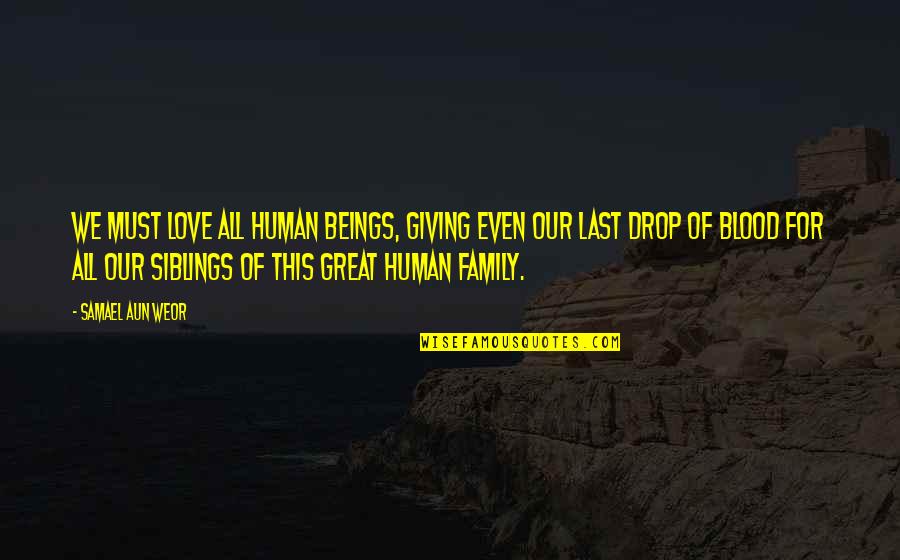 We must love all human beings, giving even our last drop of blood for all our siblings of this great human family.
—
Samael Aun Weor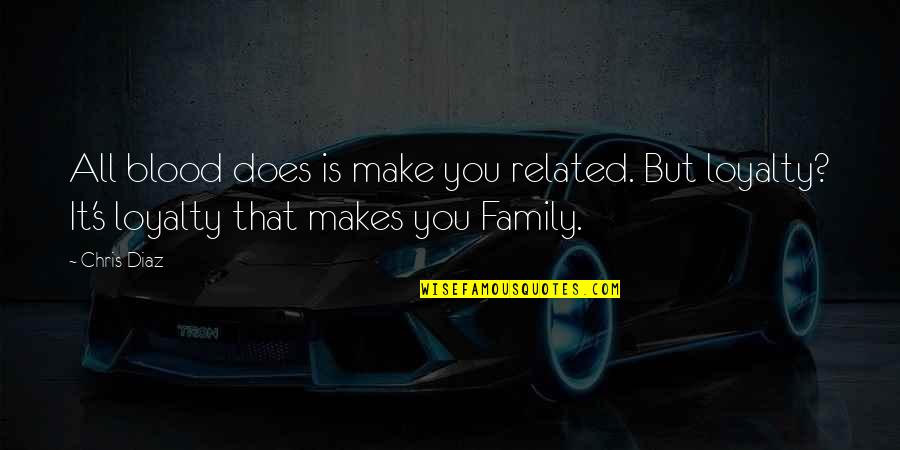 All blood does is make you related. But loyalty? It's loyalty that makes you Family.
—
Chris Diaz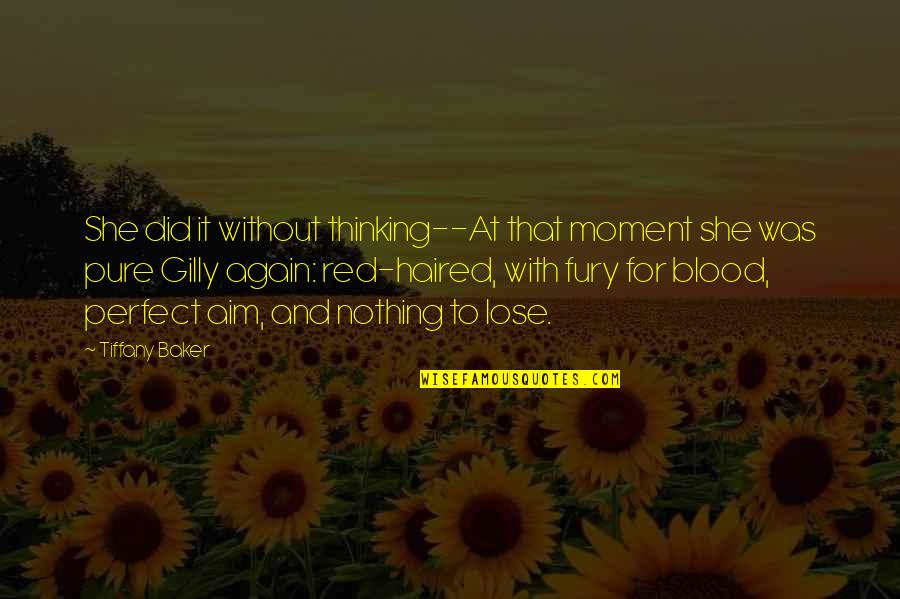 She did it without thinking--At that moment she was pure Gilly again: red-haired, with fury for blood, perfect aim, and nothing to lose.
—
Tiffany Baker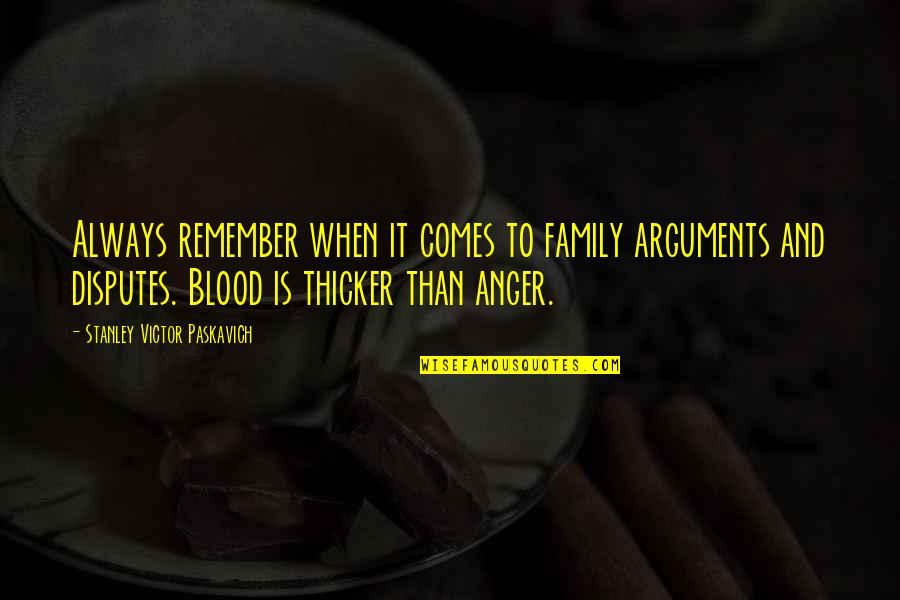 Always remember when it comes to family arguments and disputes. Blood is thicker than anger.
—
Stanley Victor Paskavich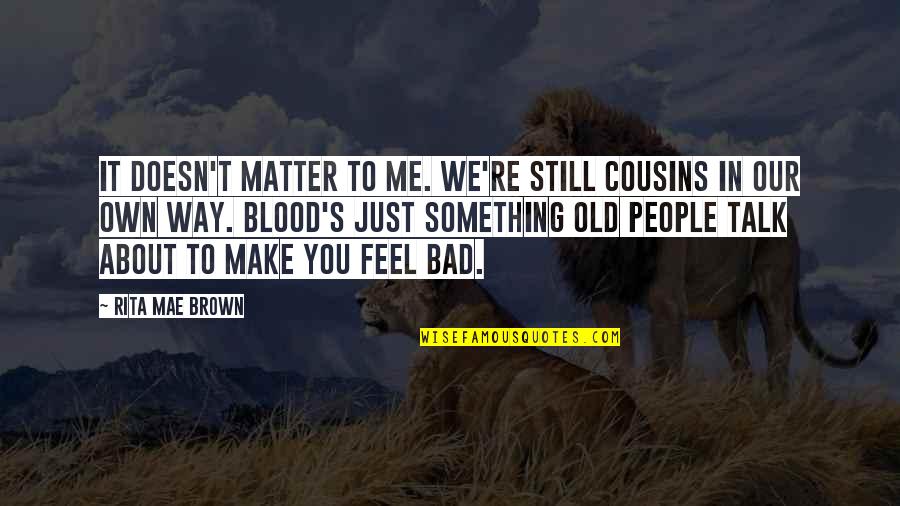 It doesn't matter to me. We're still cousins in our own way. Blood's just something old people talk about to make you feel bad.
—
Rita Mae Brown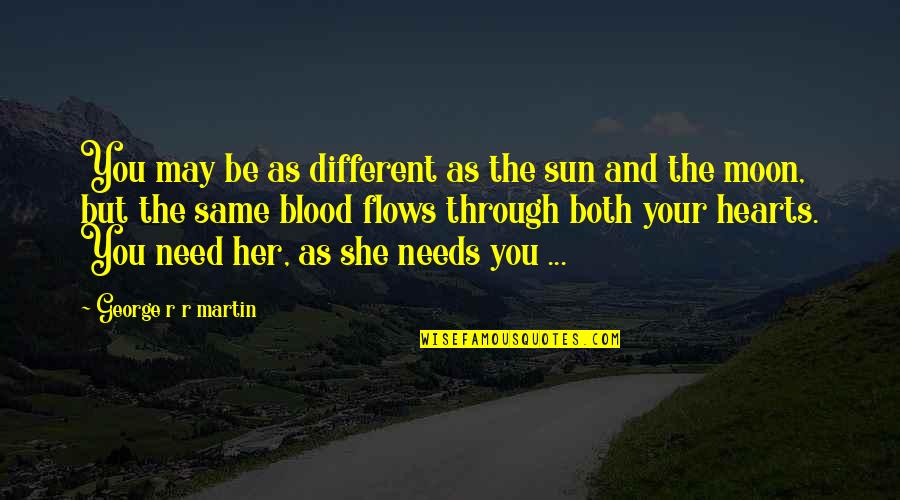 You may be as different as the sun and the moon, but the same blood flows through both your hearts. You need her, as she needs you ...
—
George R R Martin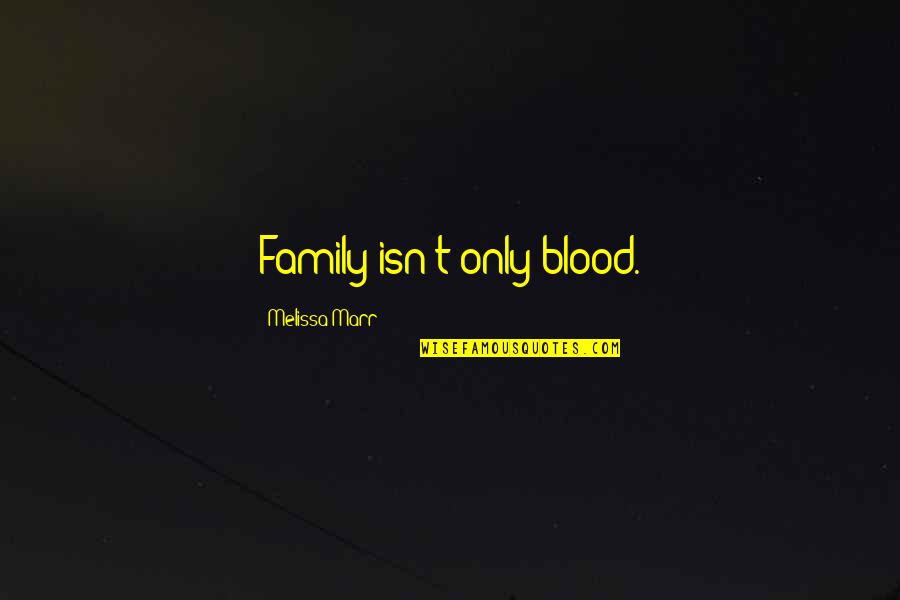 Family isn't only blood. —
Melissa Marr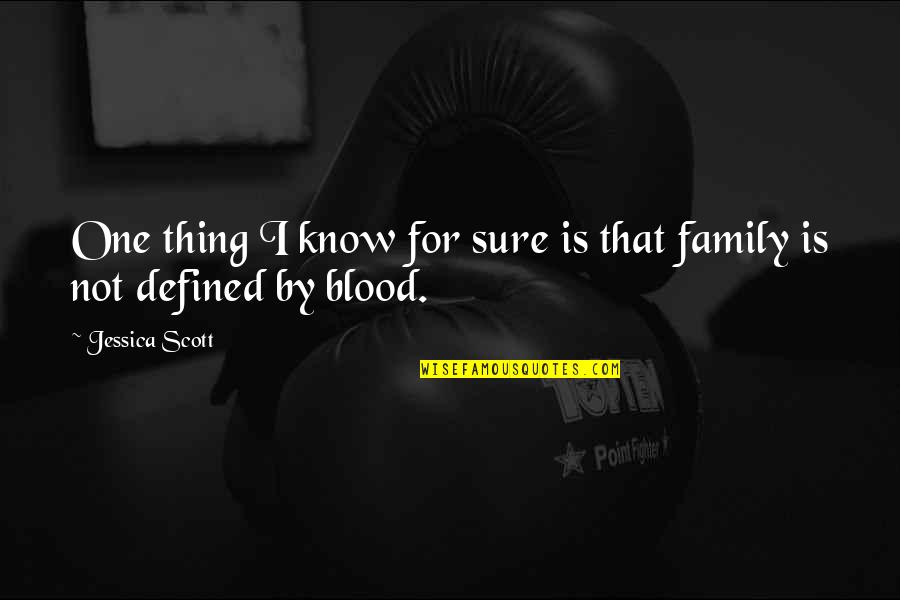 One thing I know for sure is that family is not defined by blood. —
Jessica Scott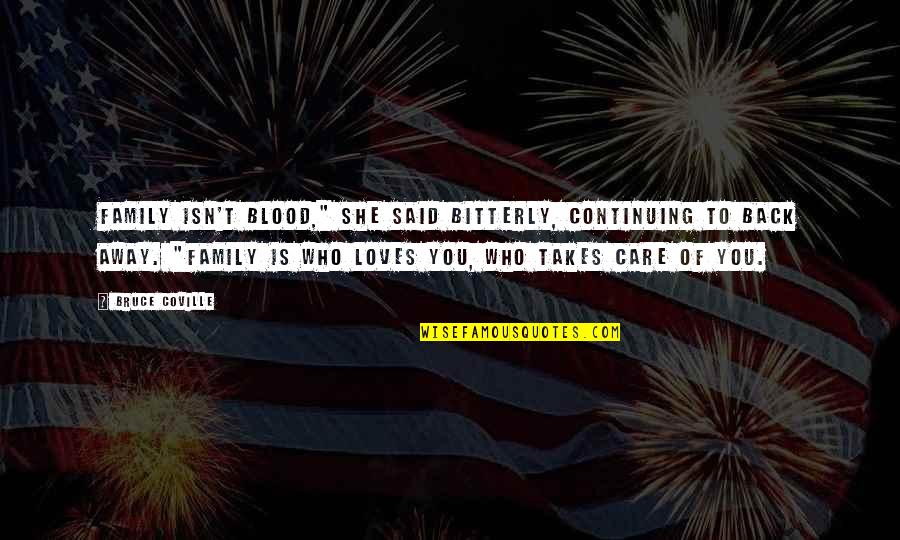 Family isn't blood," she said bitterly, continuing to back away. "Family is who loves you, who takes care of you. —
Bruce Coville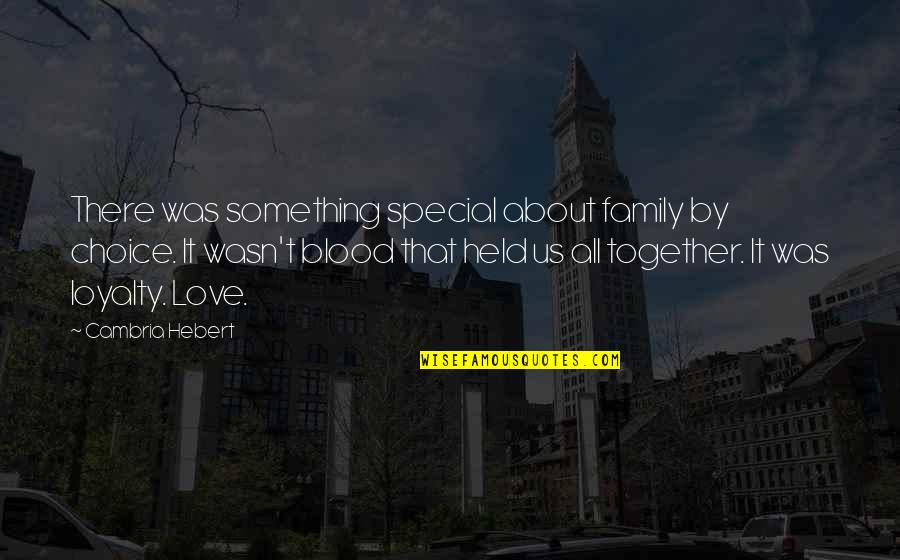 There was something special about family by choice. It wasn't blood that held us all together. It was loyalty. Love. —
Cambria Hebert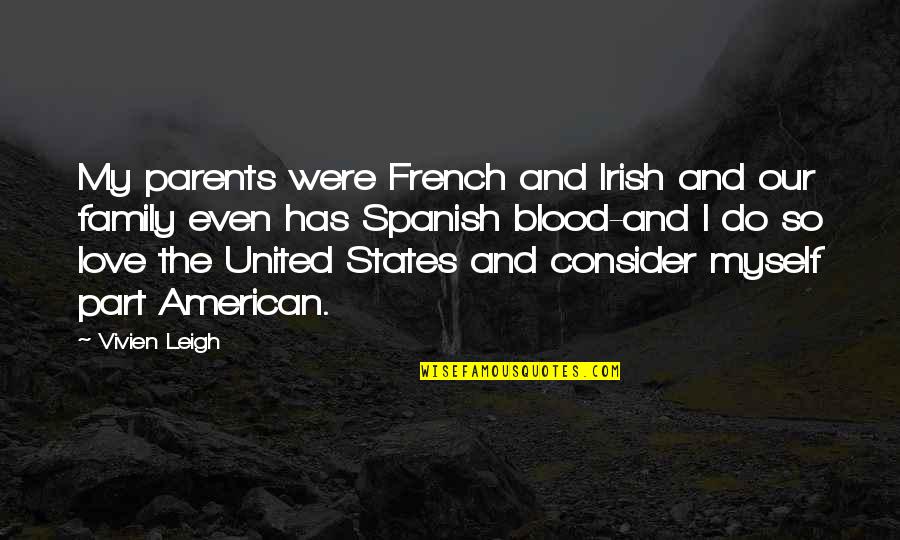 My parents were French and Irish and our family even has Spanish blood-and I do so love the United States and consider myself part American. —
Vivien Leigh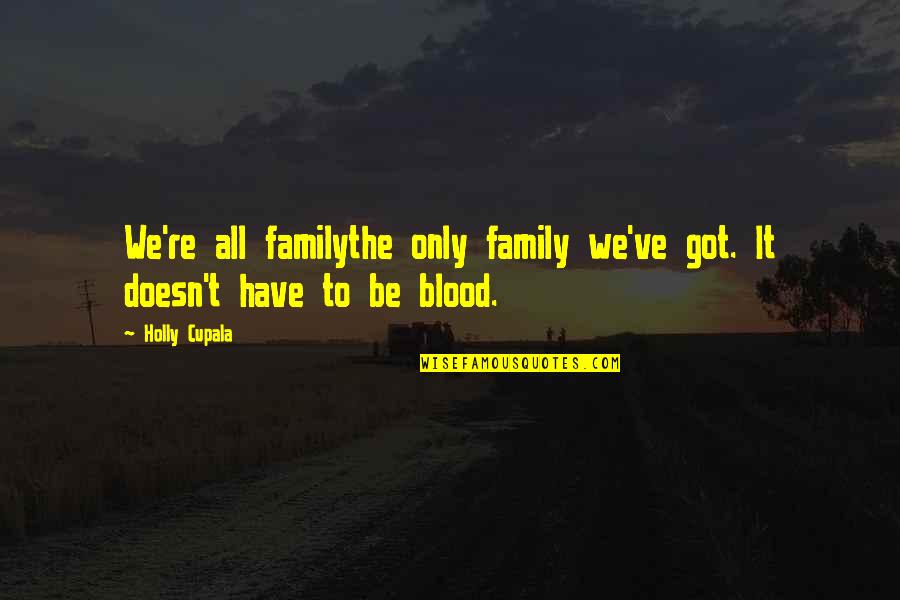 We're all family
the only family we've got. It doesn't have to be blood. —
Holly Cupala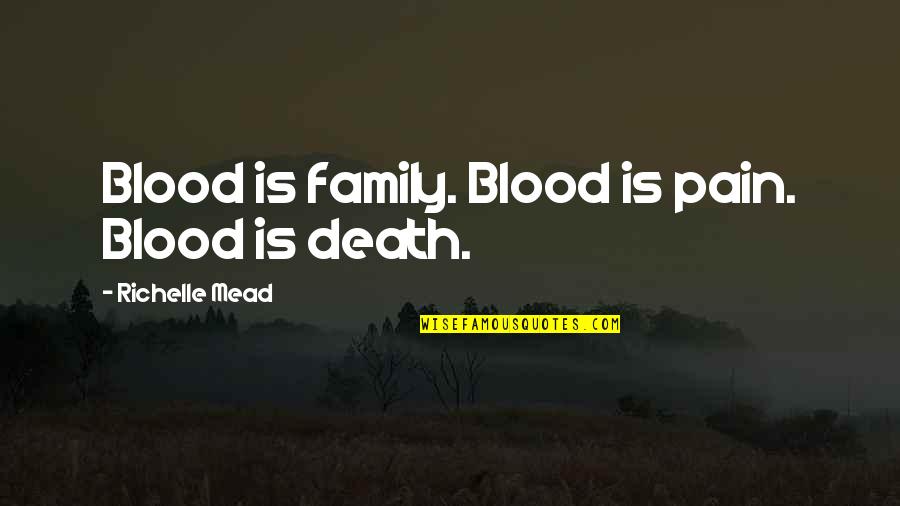 Blood is family. Blood is pain. Blood is death. —
Richelle Mead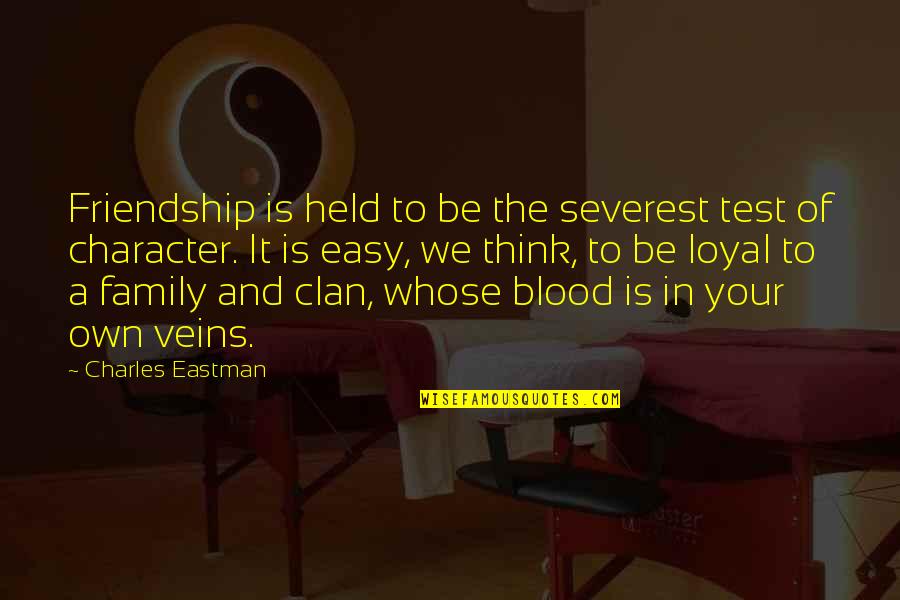 Friendship is held to be the severest test of character. It is easy, we think, to be loyal to a family and clan, whose blood is in your own veins. —
Charles Eastman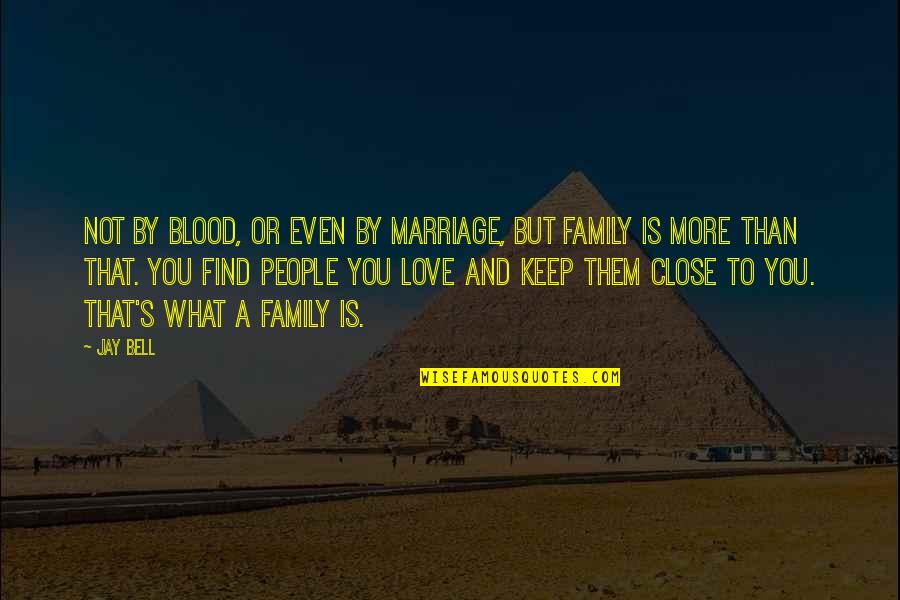 Not by blood, or even by marriage, but family is more than that. You find people you love and keep them close to you. That's what a family is. —
Jay Bell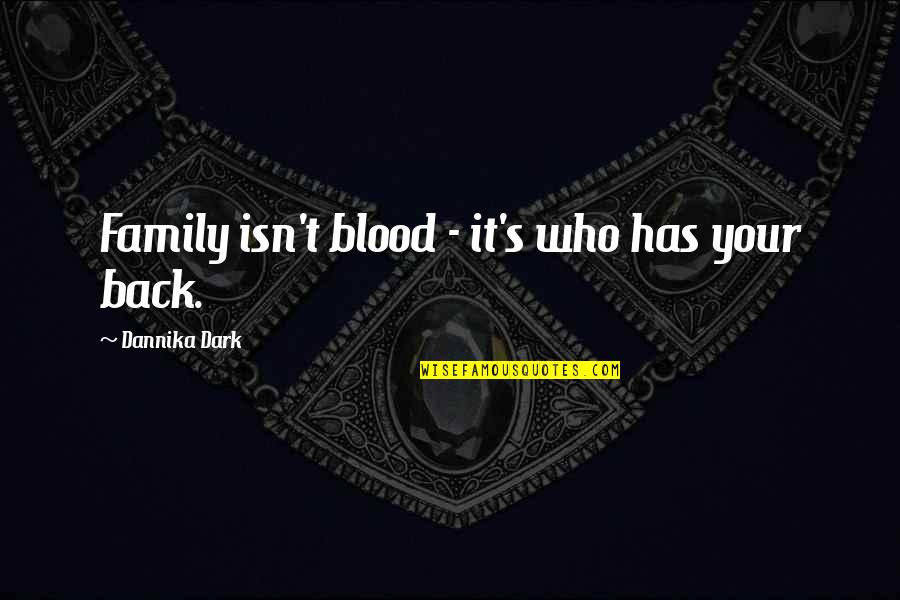 Family isn't blood - it's who has your back. —
Dannika Dark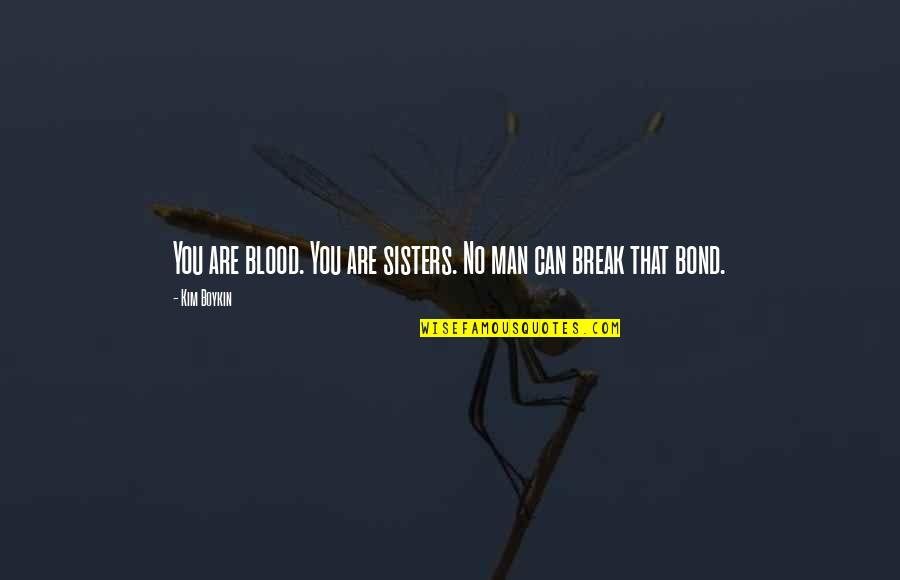 You are blood. You are sisters. No man can break that bond. —
Kim Boykin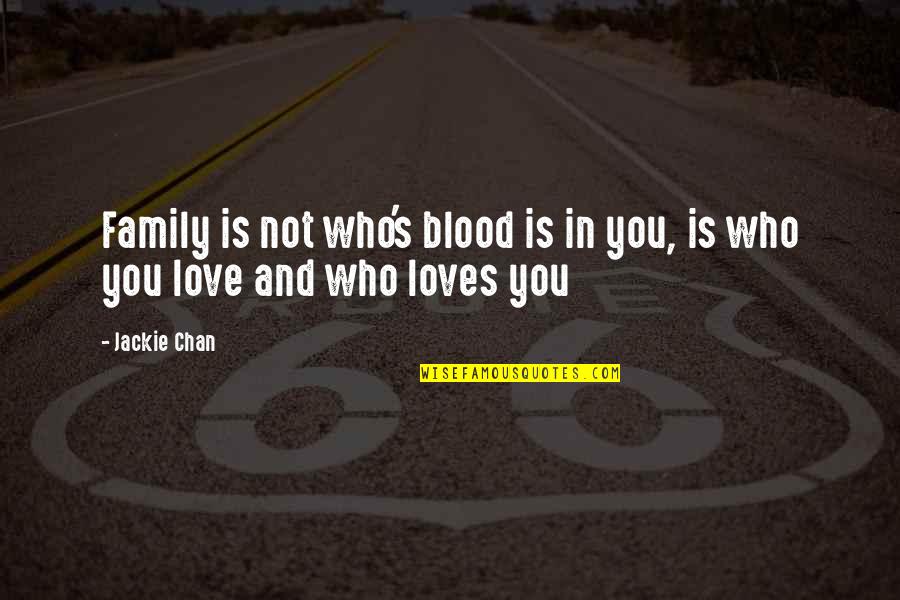 Family is not who's blood is in you, is who you love and who loves you —
Jackie Chan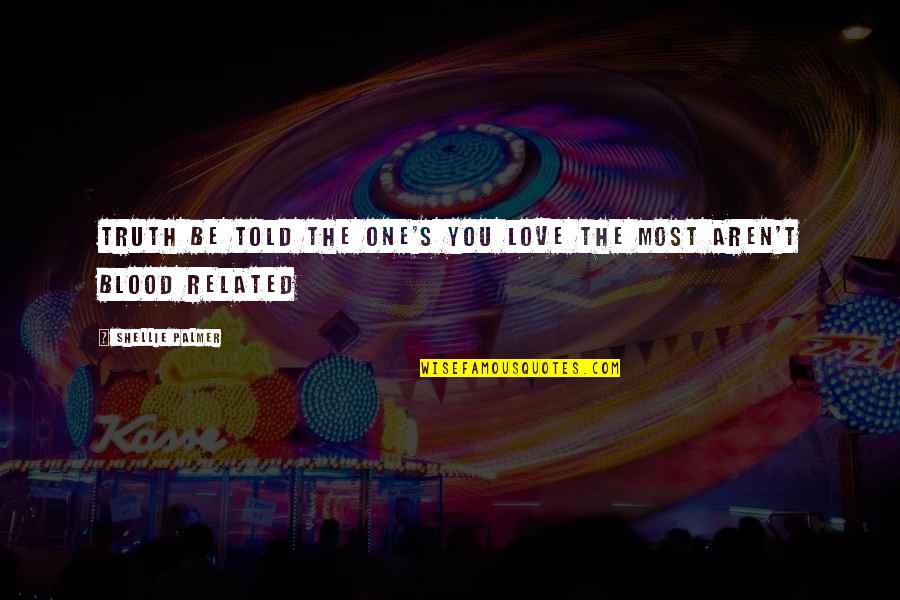 Truth be told the one's you love the most aren't blood related —
Shellie Palmer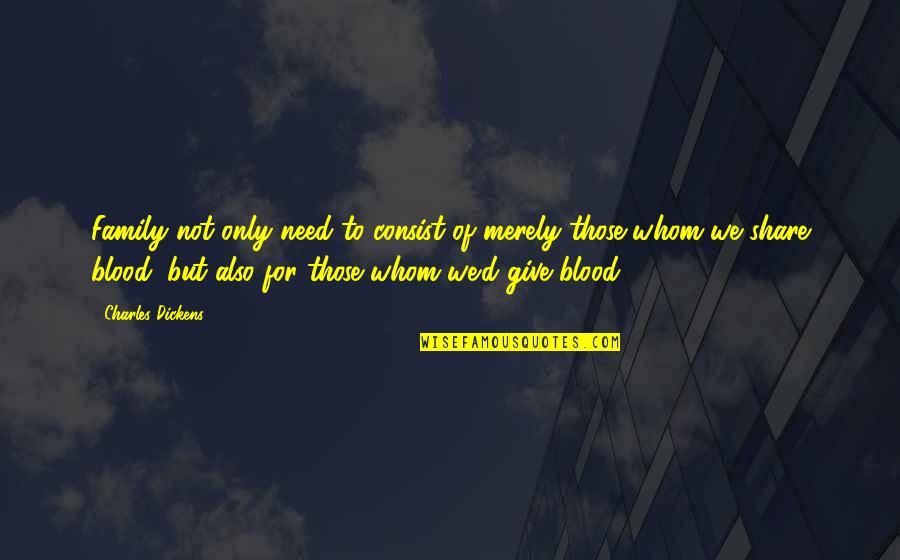 Family not only need to consist of merely those whom we share blood, but also for those whom we'd give blood. —
Charles Dickens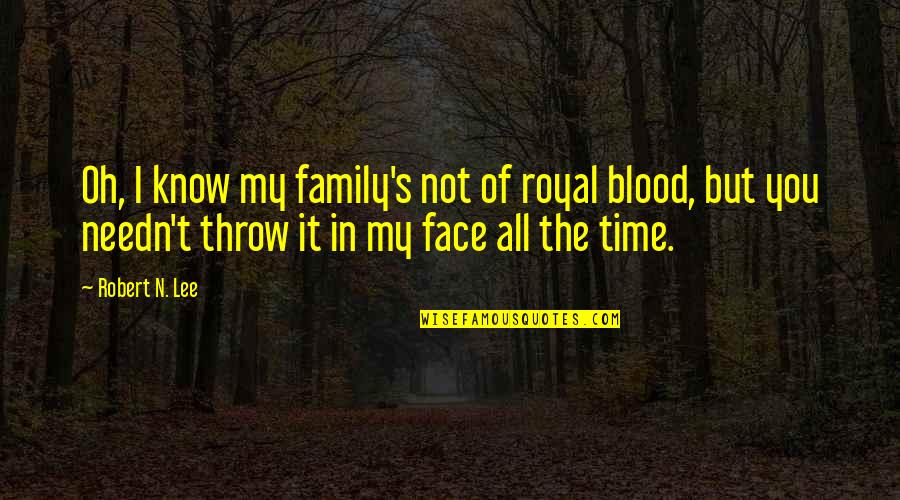 Oh, I know my family's not of royal blood, but you needn't throw it in my face all the time. —
Robert N. Lee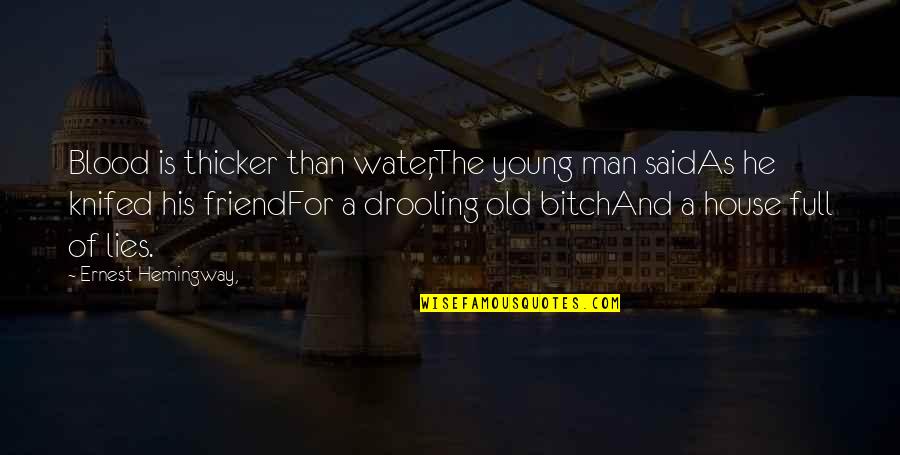 Blood is thicker than water,
The young man said
As he knifed his friend
For a drooling old bitch
And a house full of lies. —
Ernest Hemingway,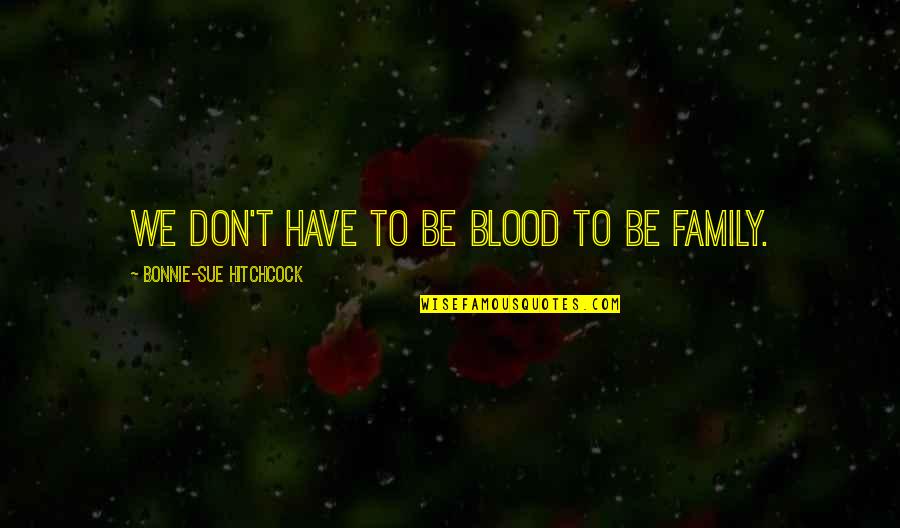 We don't have to be blood to be family. —
Bonnie-Sue Hitchcock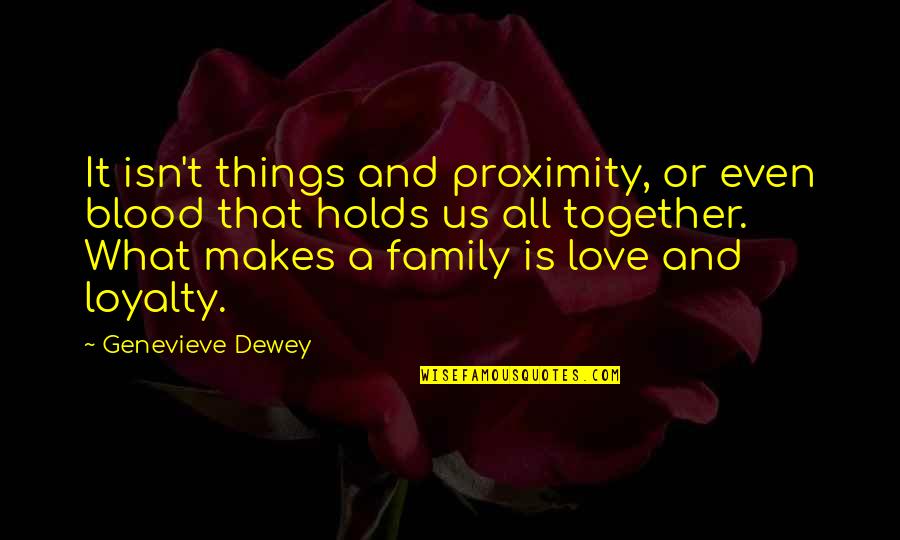 It isn't things and proximity, or even blood that holds us all together. What makes a family is love and loyalty. —
Genevieve Dewey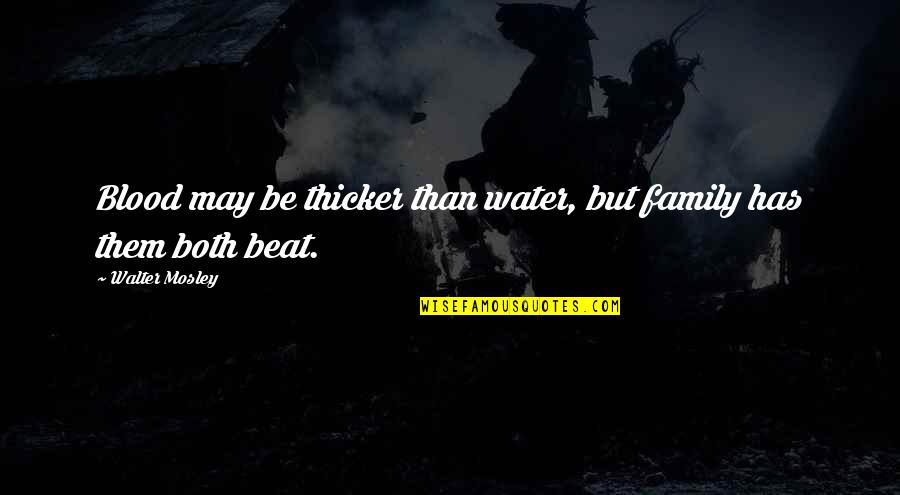 Blood may be thicker than water, but family has them both beat. —
Walter Mosley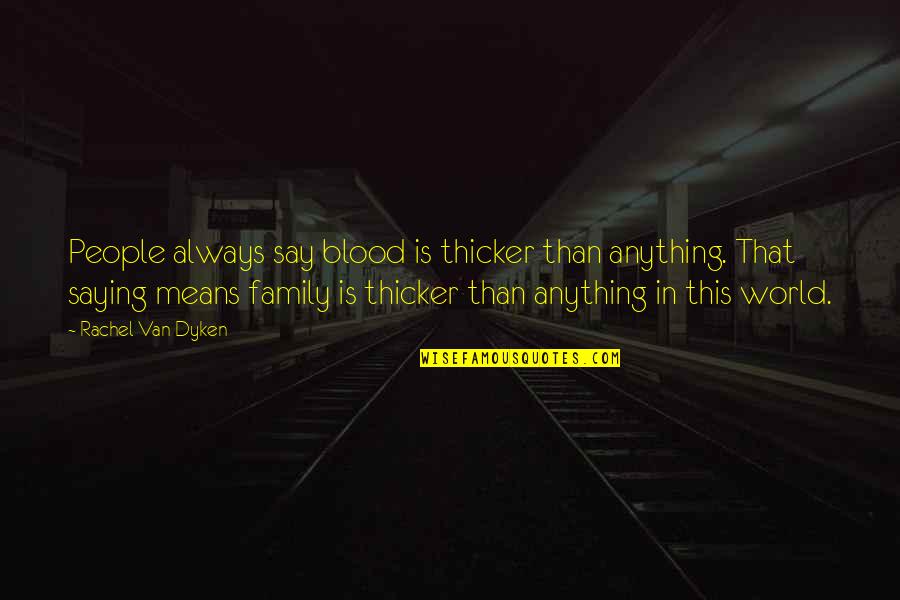 People always say blood is thicker than anything. That saying means family is thicker than anything in this world. —
Rachel Van Dyken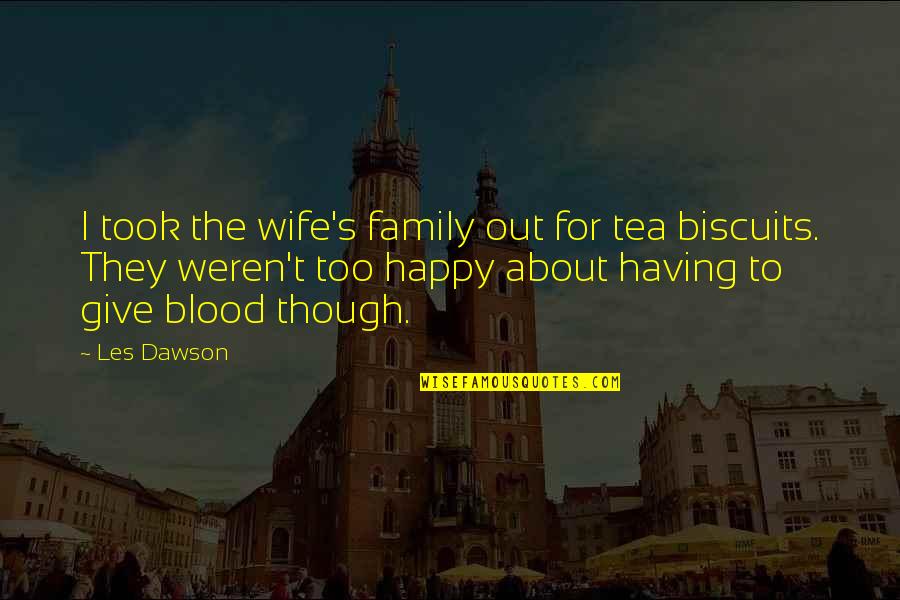 I took the wife's family out for tea biscuits. They weren't too happy about having to give blood though. —
Les Dawson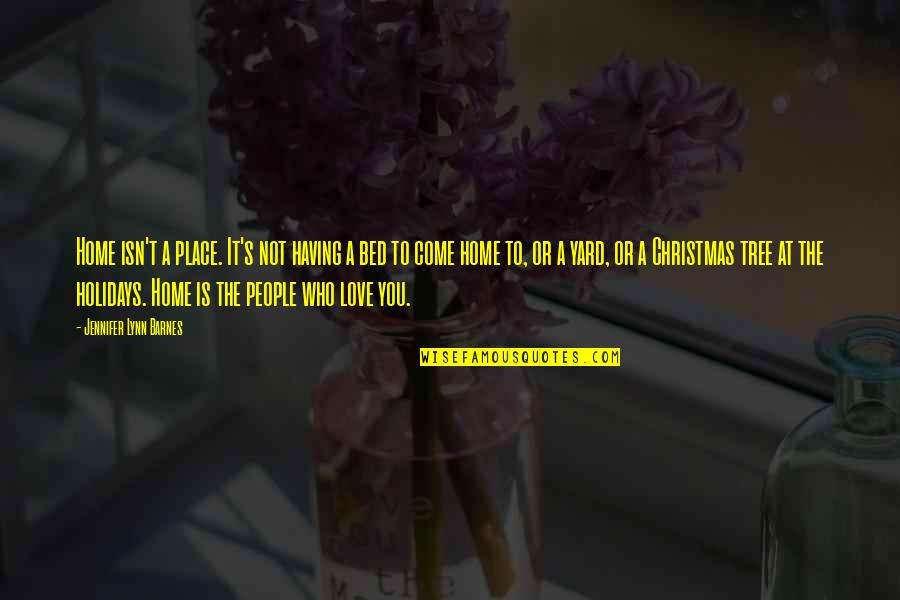 Home isn't a place. It's not having a bed to come home to, or a yard, or a Christmas tree at the holidays. Home is the people who love you. —
Jennifer Lynn Barnes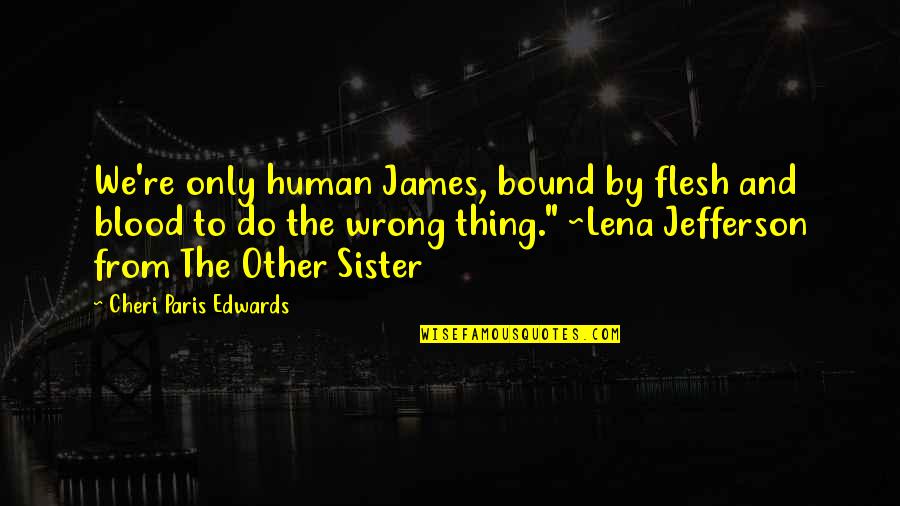 We're only human James, bound by flesh and blood to do the wrong thing." ~Lena Jefferson from The Other Sister —
Cheri Paris Edwards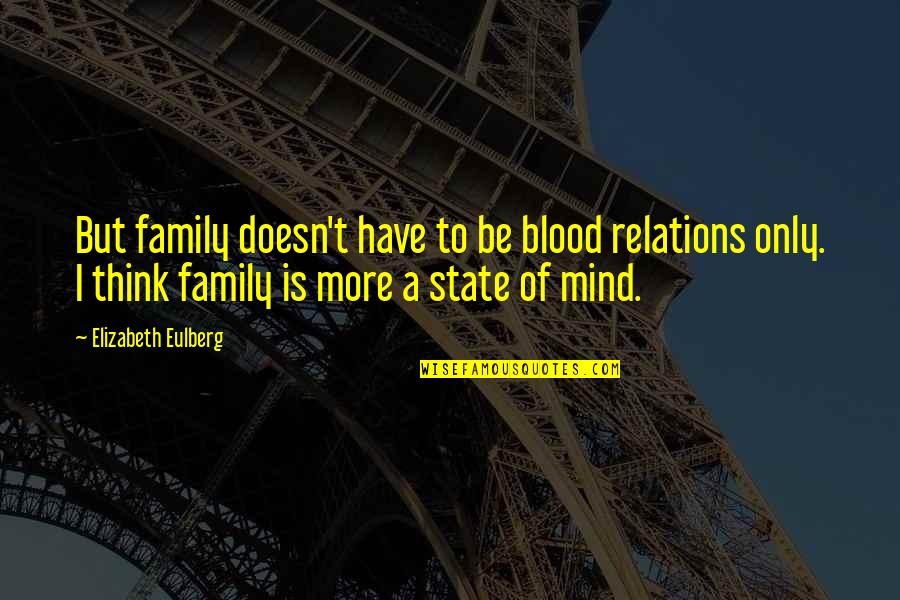 But family doesn't have to be blood relations only. I think family is more a state of mind. —
Elizabeth Eulberg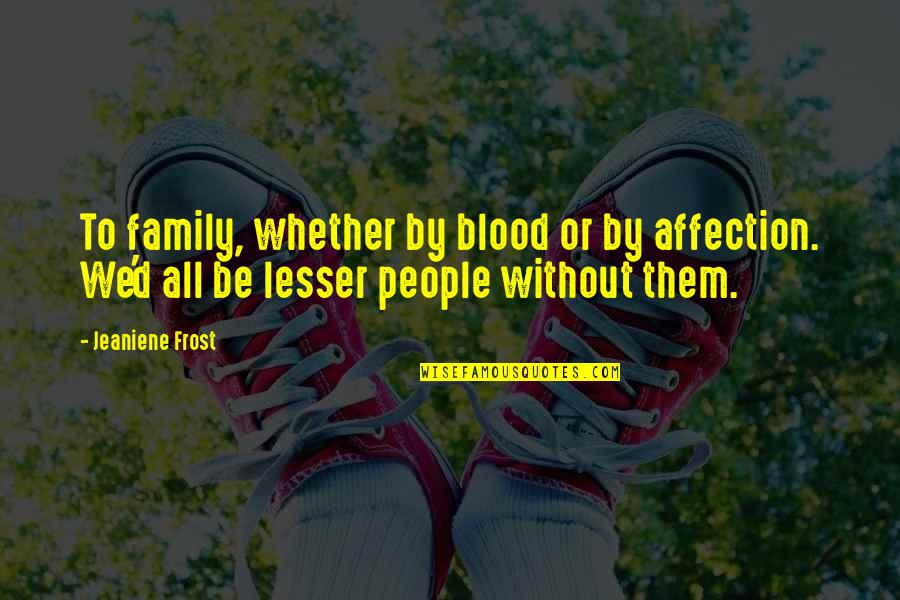 To family, whether by blood or by affection. We'd all be lesser people without them. —
Jeaniene Frost