Family Really Matters Quotes
Collection of top 38 famous quotes about Family Really Matters
Family Really Matters Quotes & Sayings
Happy to read and share the best inspirational Family Really Matters quotes, sayings and quotations on Wise Famous Quotes.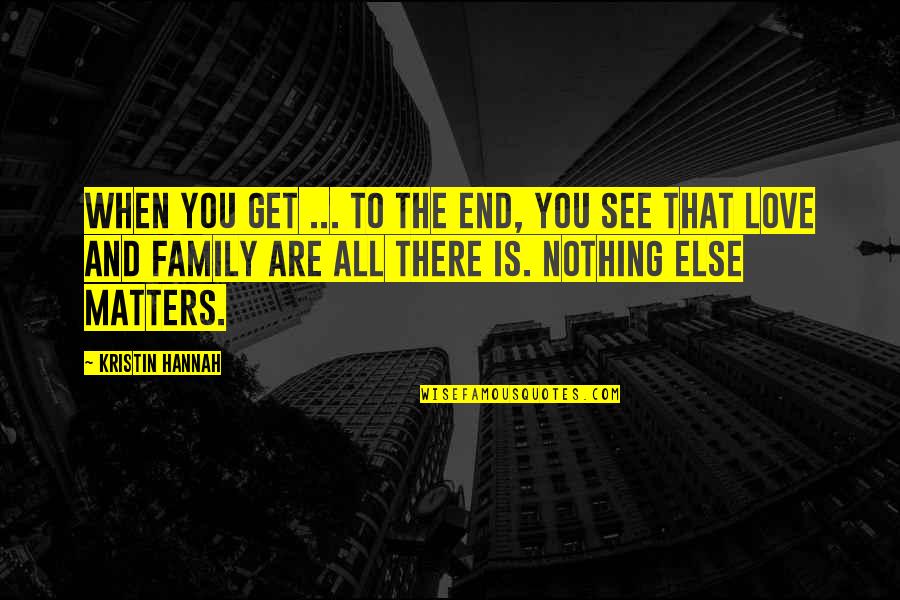 When you get ... to the end, you see that love and family are all there is. Nothing else matters.
—
Kristin Hannah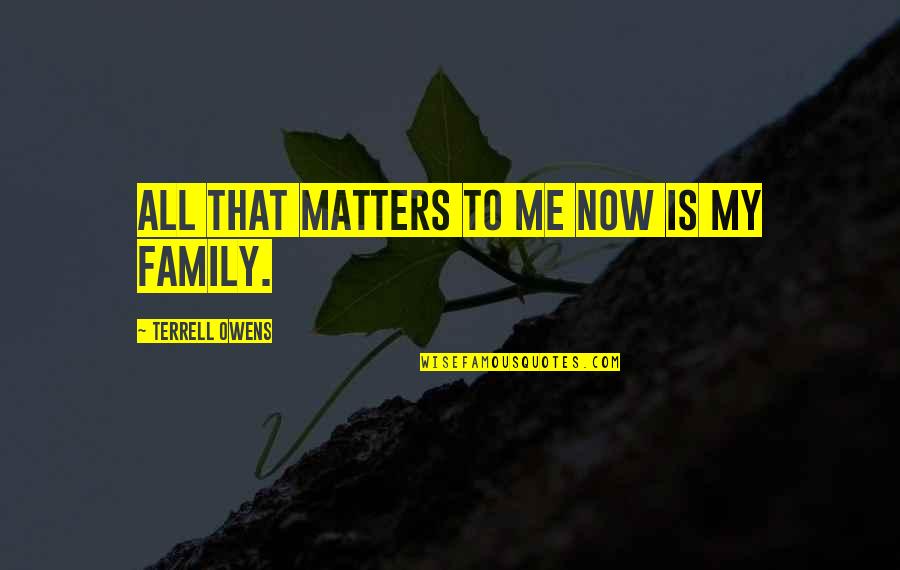 All that matters to me now is my family.
—
Terrell Owens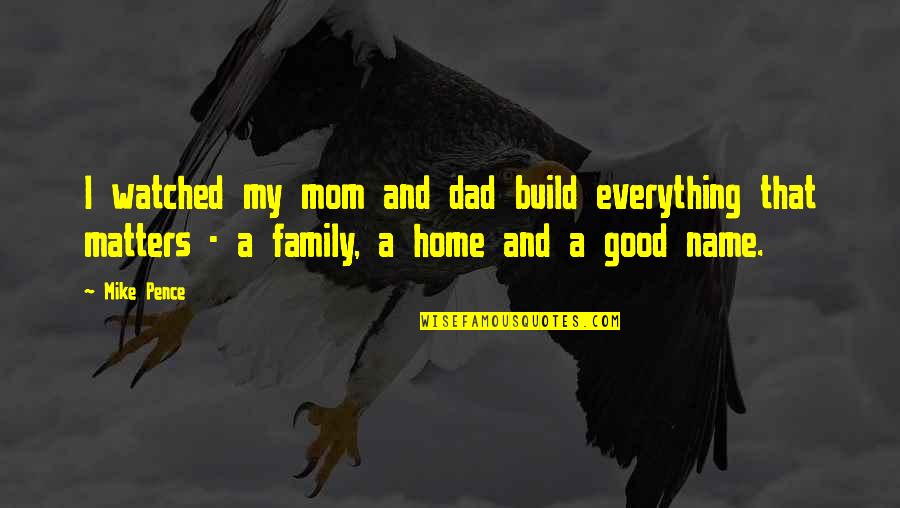 I watched my mom and dad build everything that matters - a family, a home and a good name.
—
Mike Pence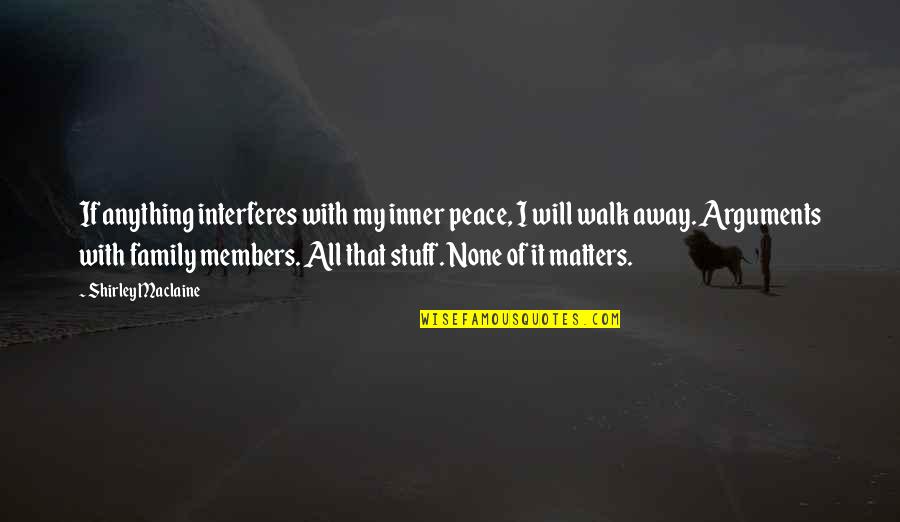 If anything interferes with my inner peace, I will walk away. Arguments with family members. All that stuff. None of it matters.
—
Shirley Maclaine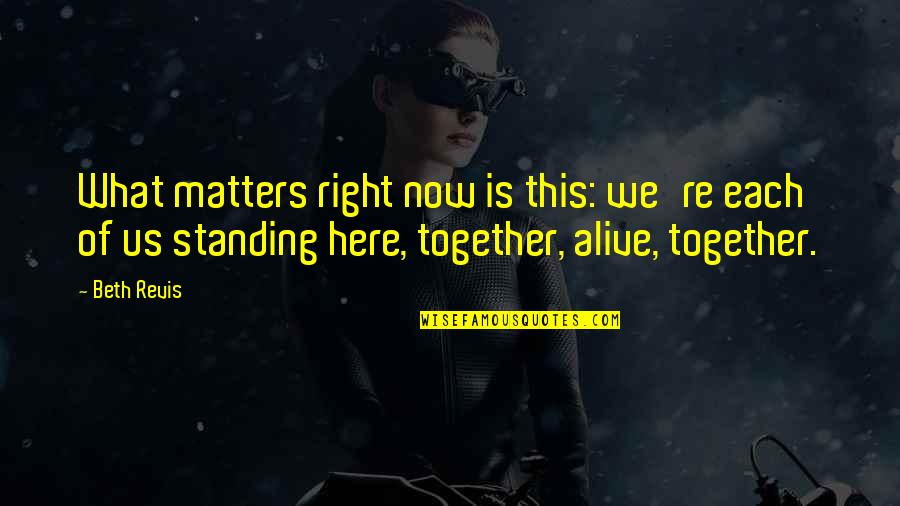 What matters right now is this: we're each of us standing here, together, alive, together.
—
Beth Revis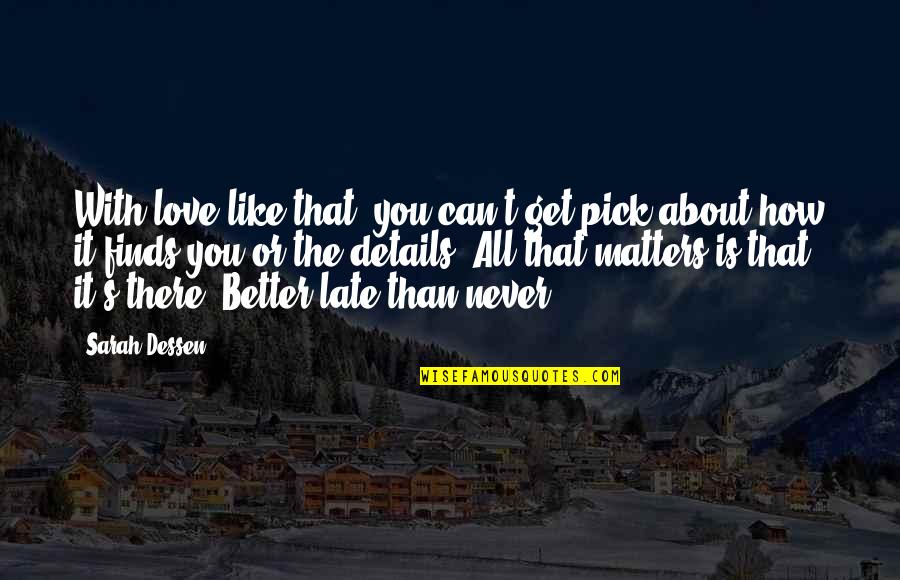 With love like that, you can't get pick about how it finds you or the details. All that matters is that it's there. Better late than never.
—
Sarah Dessen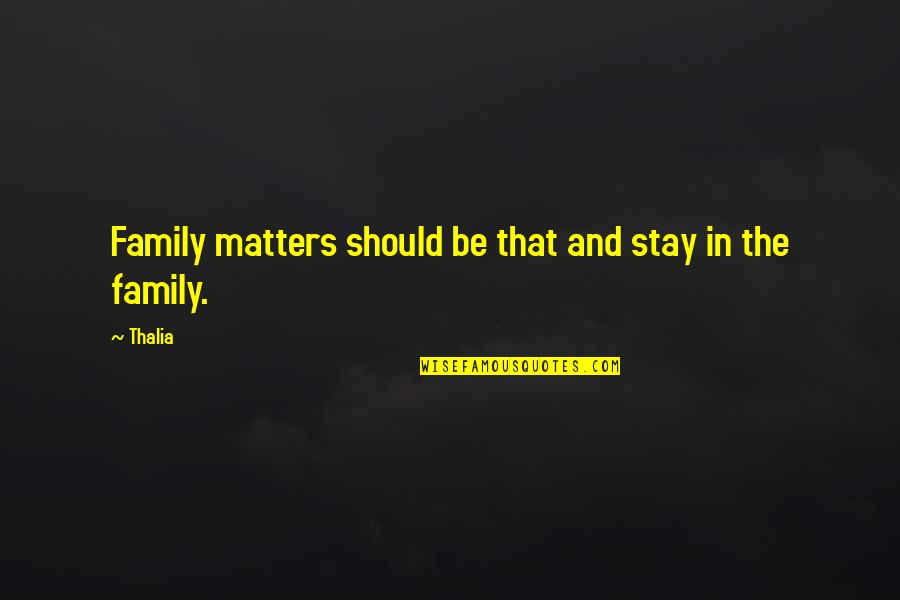 Family matters should be that and stay in the family.
—
Thalia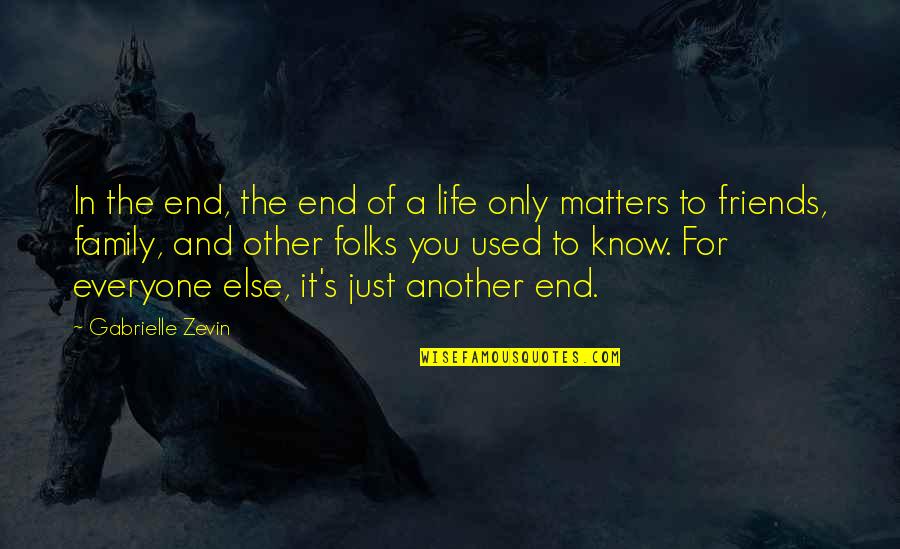 In the end, the end of a life only matters to friends, family, and other folks you used to know. For everyone else, it's just another end. —
Gabrielle Zevin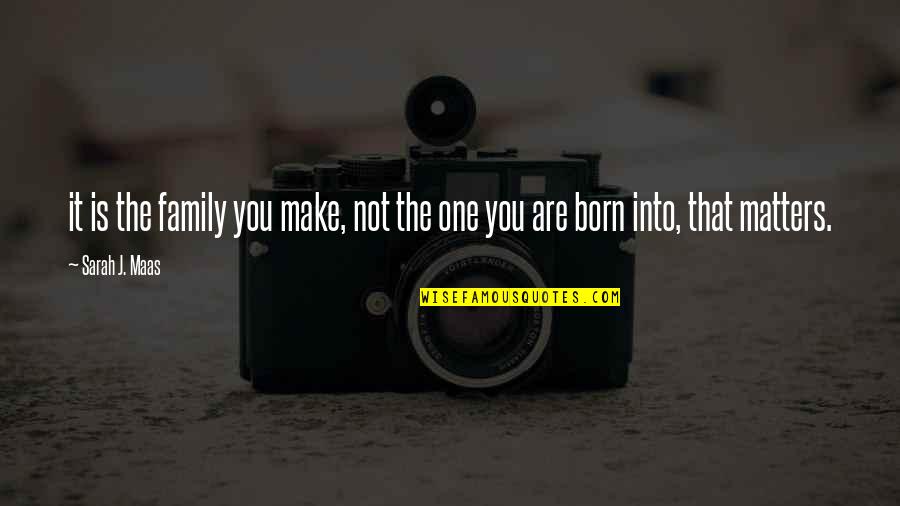 it is the family you make, not the one you are born into, that matters. —
Sarah J. Maas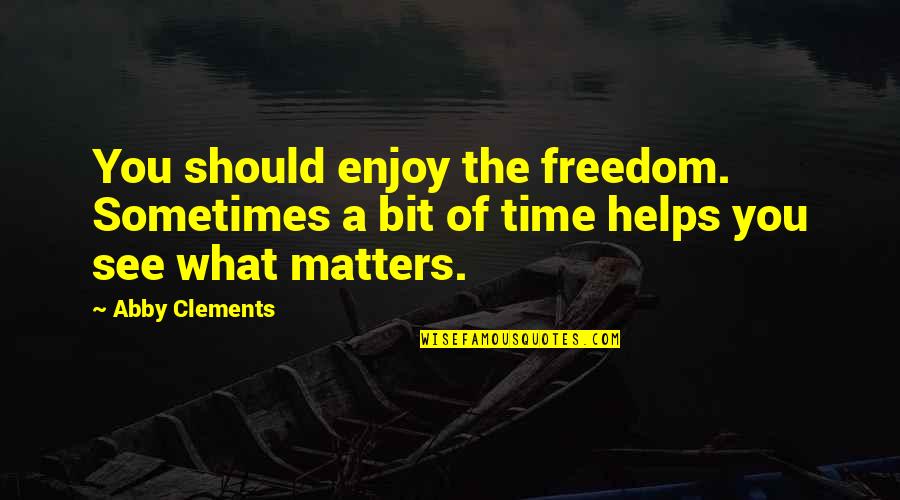 You should enjoy the freedom. Sometimes a bit of time helps you see what matters. —
Abby Clements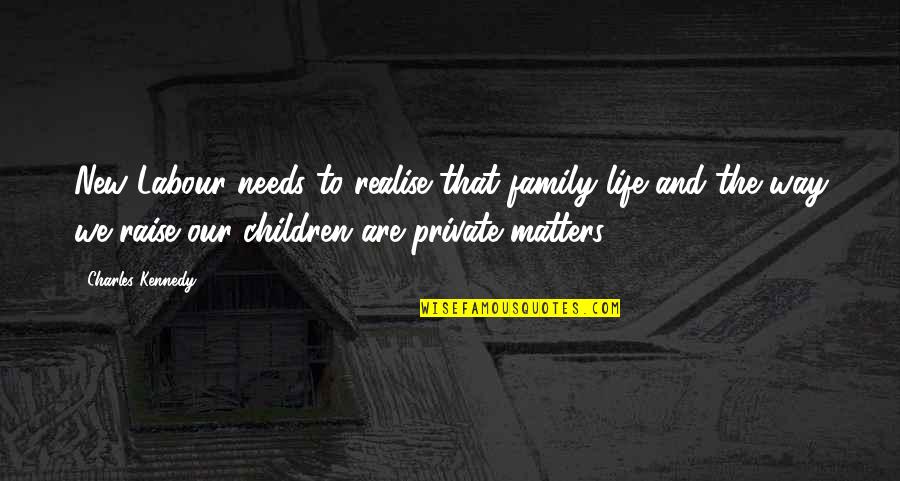 New Labour needs to realise that family life and the way we raise our children are private matters. —
Charles Kennedy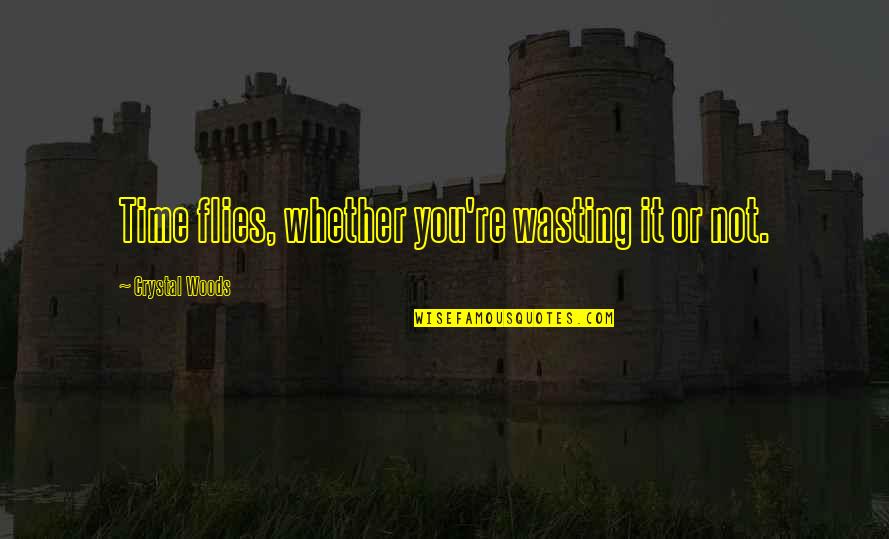 Time flies, whether you're wasting it or not. —
Crystal Woods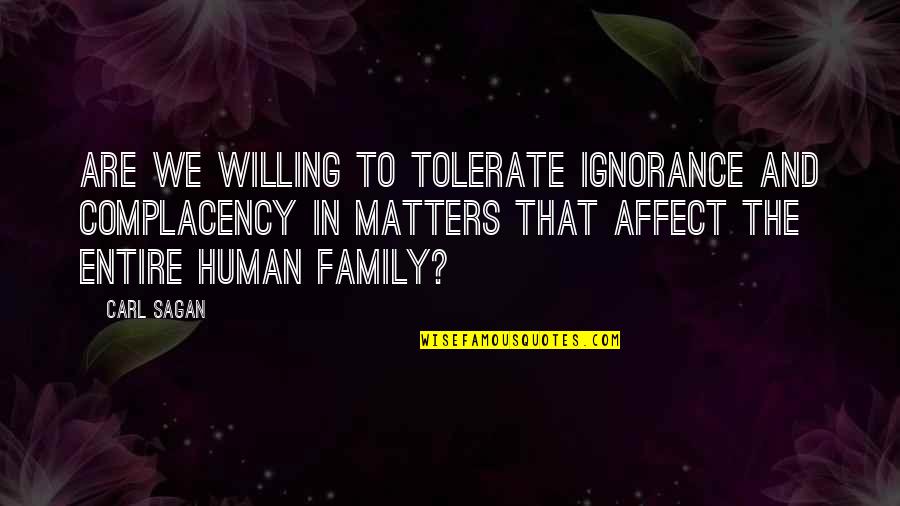 Are we willing to tolerate ignorance and complacency in matters that affect the entire human family? —
Carl Sagan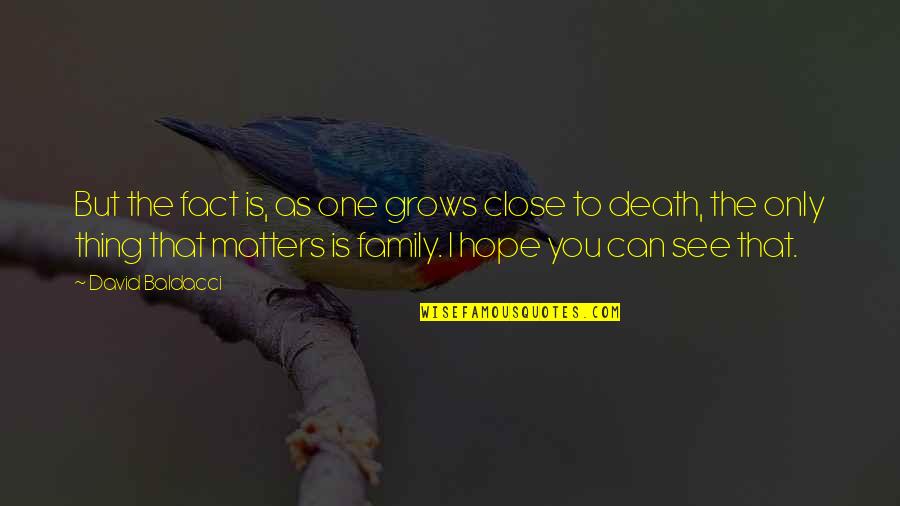 But the fact is, as one grows close to death, the only thing that matters is family. I hope you can see that. —
David Baldacci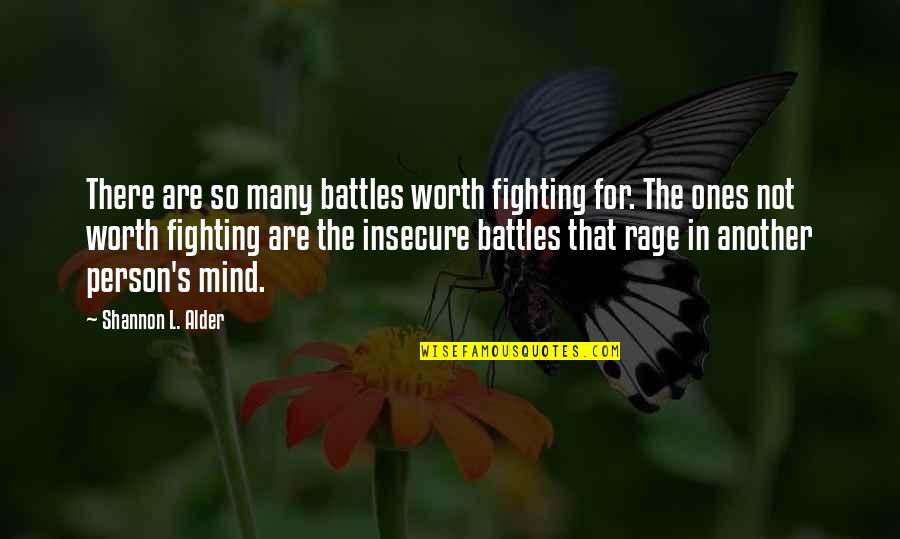 There are so many battles worth fighting for. The ones not worth fighting are the insecure battles that rage in another person's mind. —
Shannon L. Alder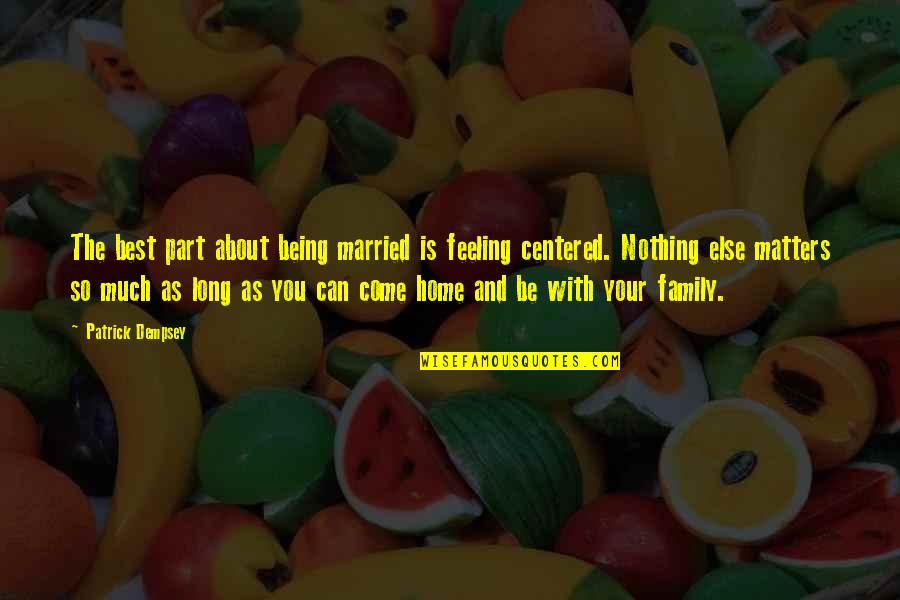 The best part about being married is feeling centered. Nothing else matters so much as long as you can come home and be with your family. —
Patrick Dempsey
At the end of the day, I just want to sit with someone I love and chat about what matters and even what doesn't. —
Crystal Woods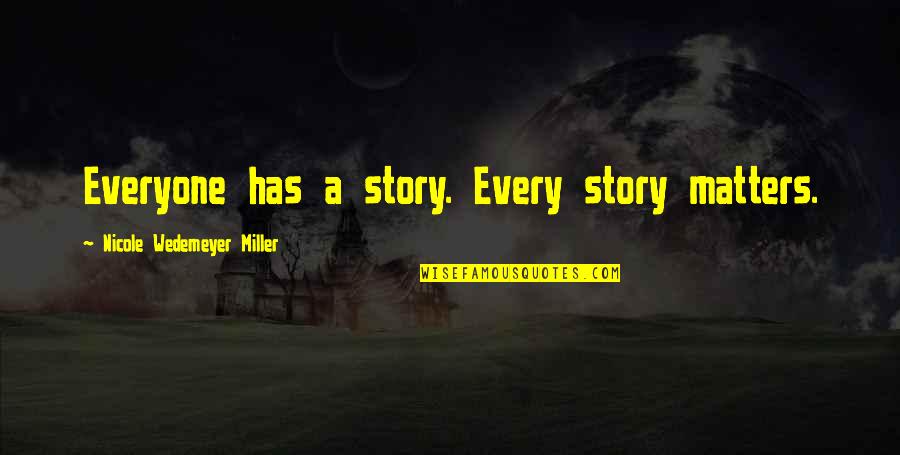 Everyone has a story. Every story matters. —
Nicole Wedemeyer Miller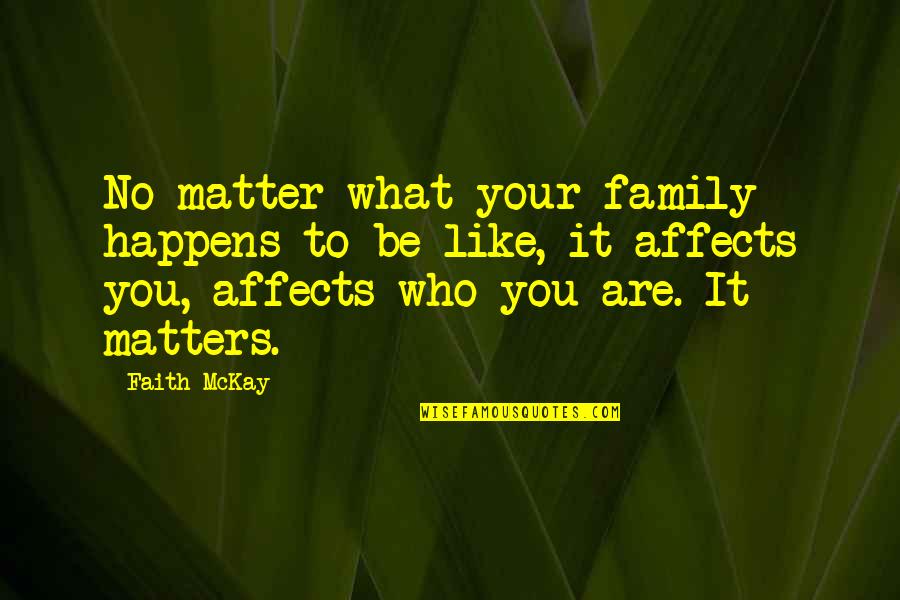 No matter what your family happens to be like, it affects you, affects who you are. It matters. —
Faith McKay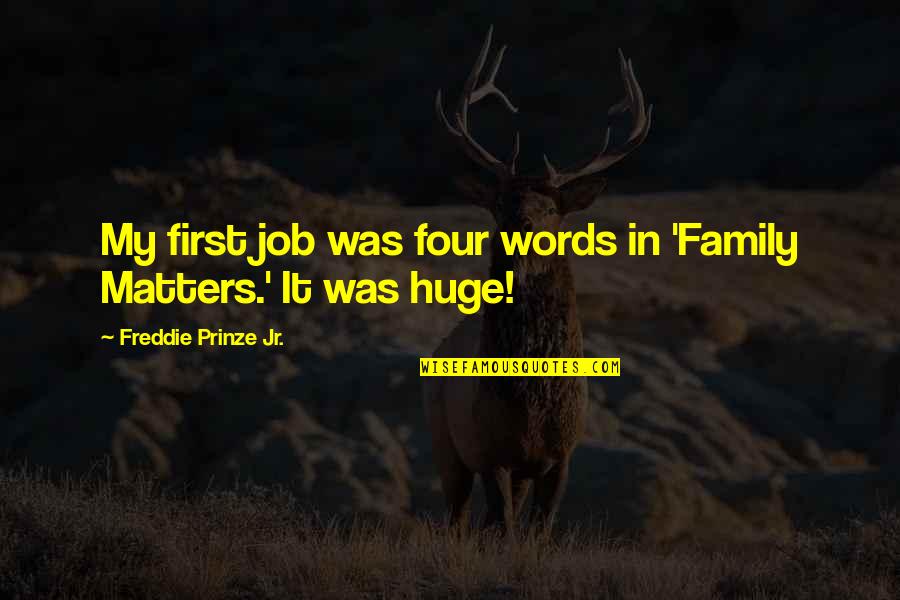 My first job was four words in 'Family Matters.' It was huge! —
Freddie Prinze Jr.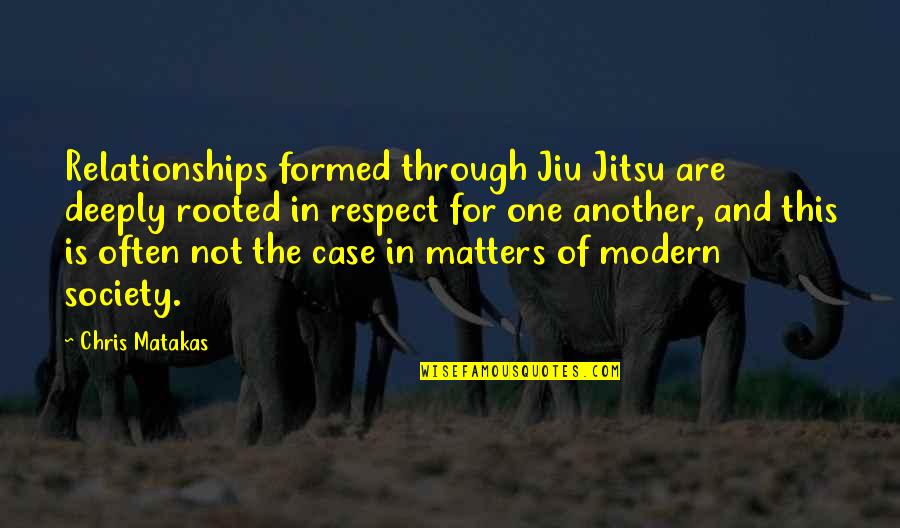 Relationships formed through Jiu Jitsu are deeply rooted in respect for one another, and this is often not the case in matters of modern society. —
Chris Matakas
What family you were born into matters so much more than it did before in a perverse way. —
David Brooks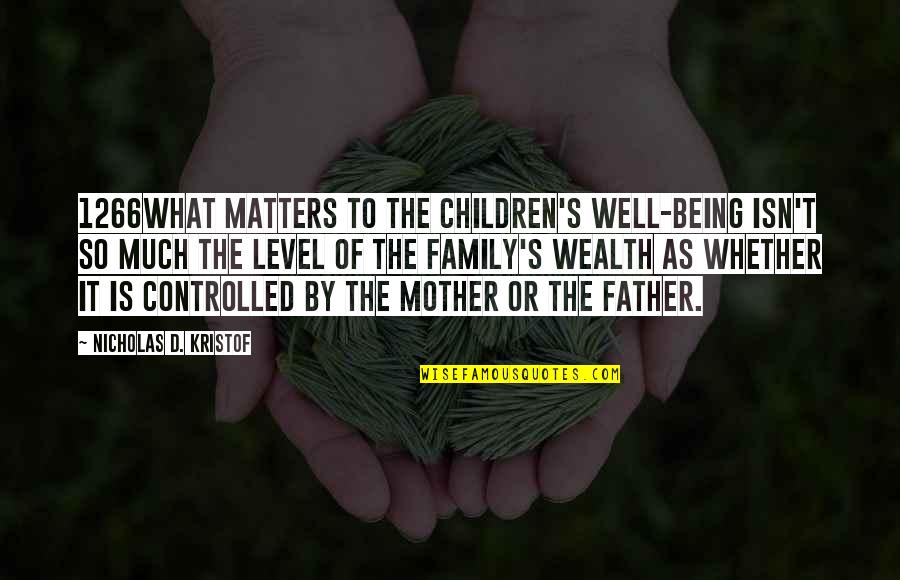 1266What matters to the children's well-being isn't so much the level of the family's wealth as whether it is controlled by the mother or the father. —
Nicholas D. Kristof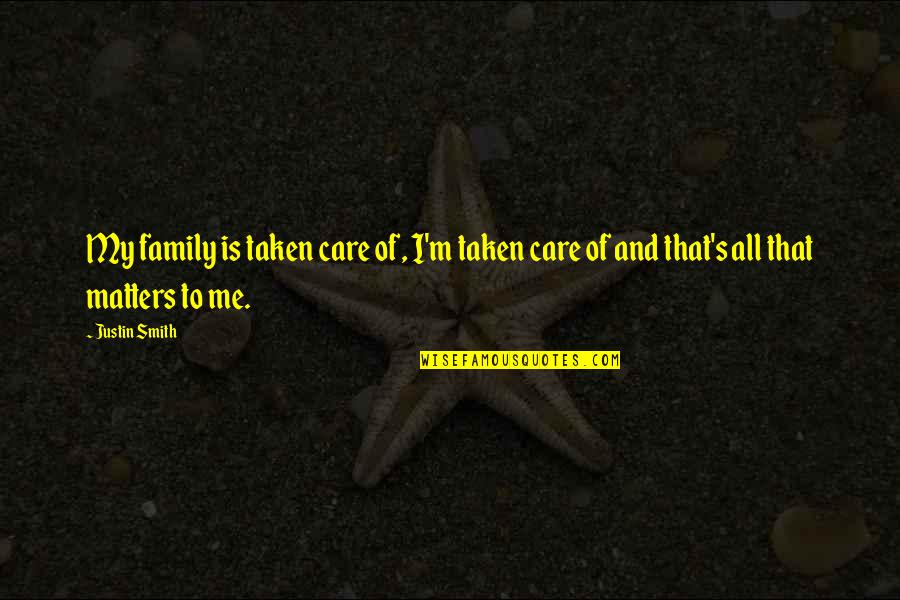 My family is taken care of, I'm taken care of and that's all that matters to me. —
Justin Smith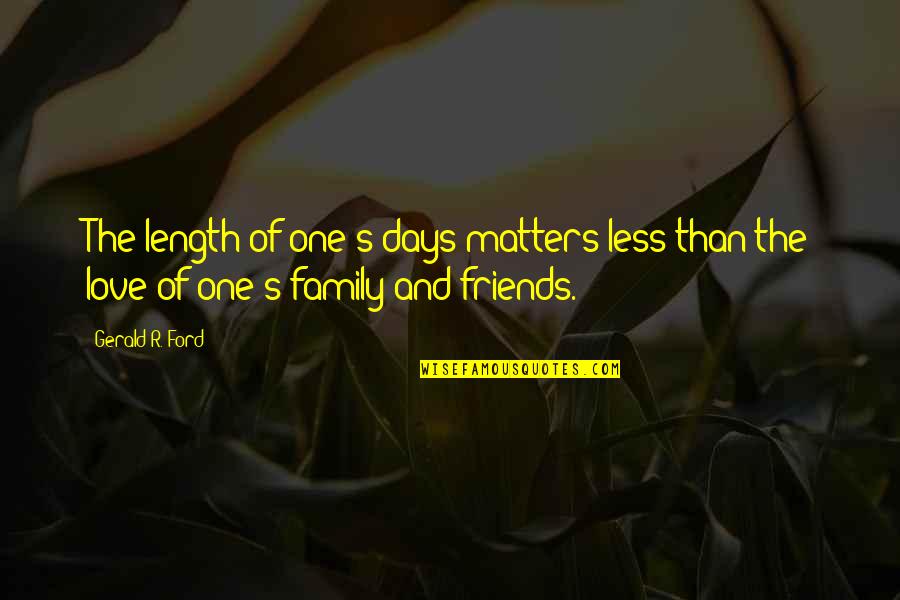 The length of one's days matters less than the love of one's family and friends. —
Gerald R. Ford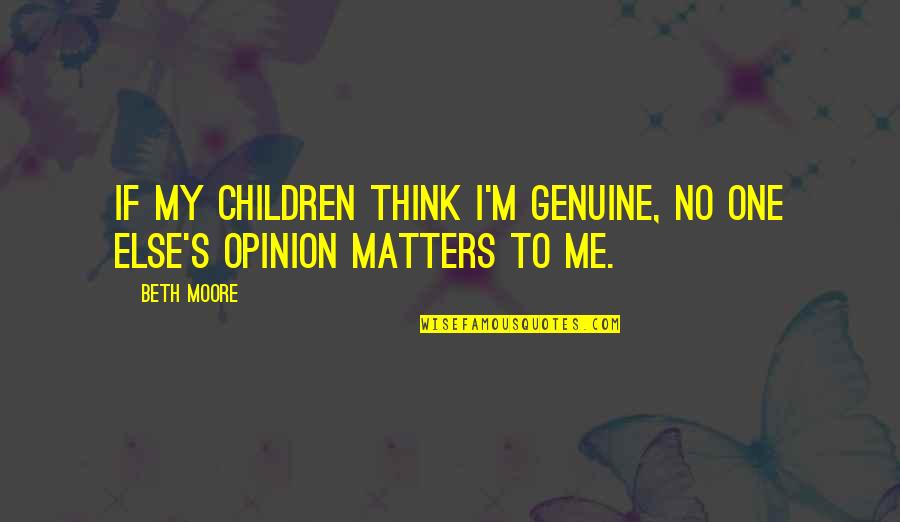 If my children think I'm genuine, no one else's opinion matters to me. —
Beth Moore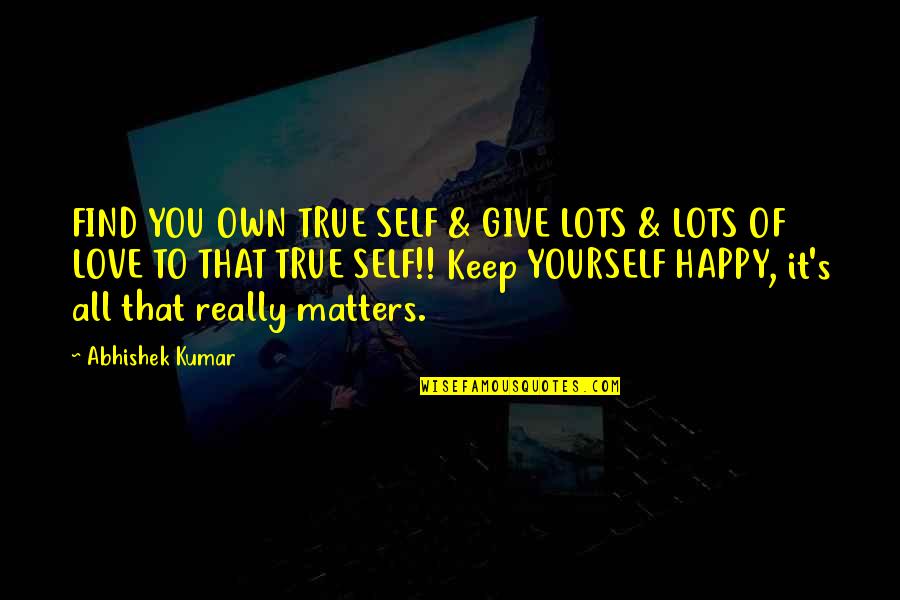 FIND YOU OWN TRUE SELF & GIVE LOTS & LOTS OF LOVE TO THAT TRUE SELF!! Keep YOURSELF HAPPY, it's all that really matters. —
Abhishek Kumar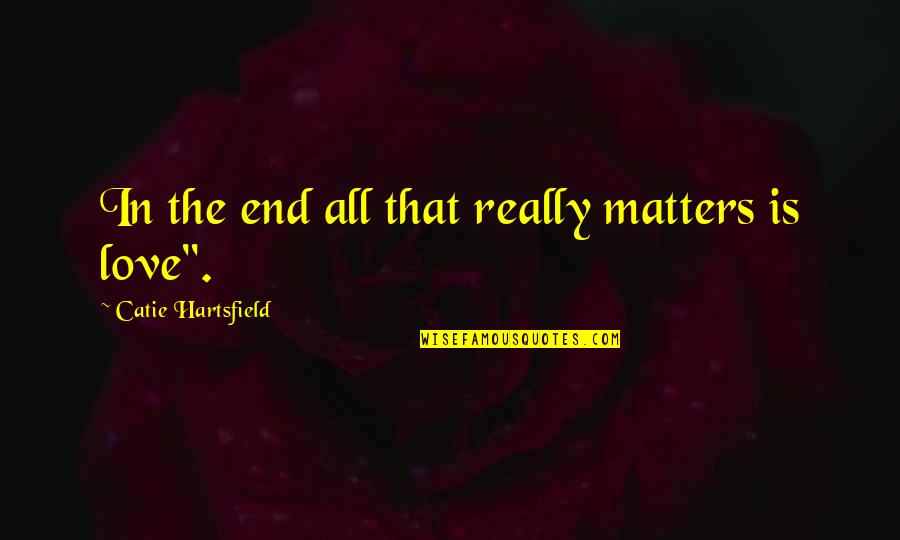 In the end all that really matters is love". —
Catie Hartsfield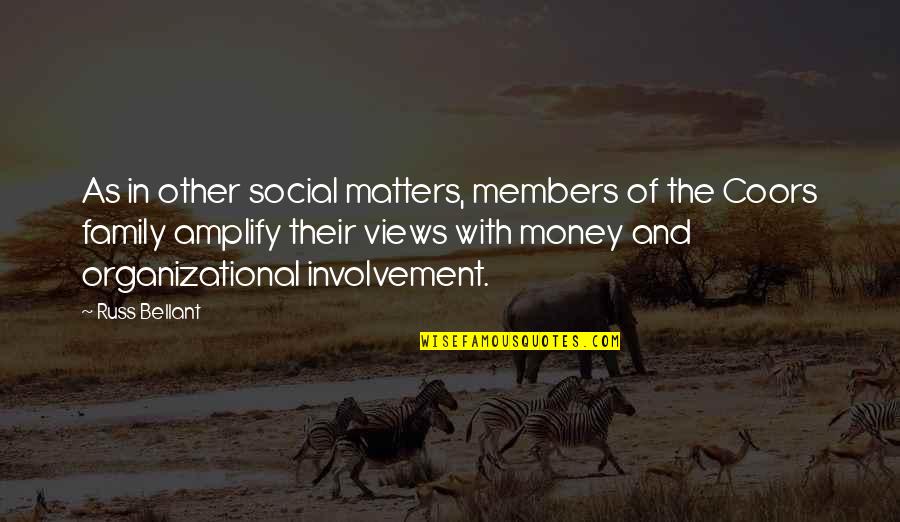 As in other social matters, members of the Coors family amplify their views with money and organizational involvement. —
Russ Bellant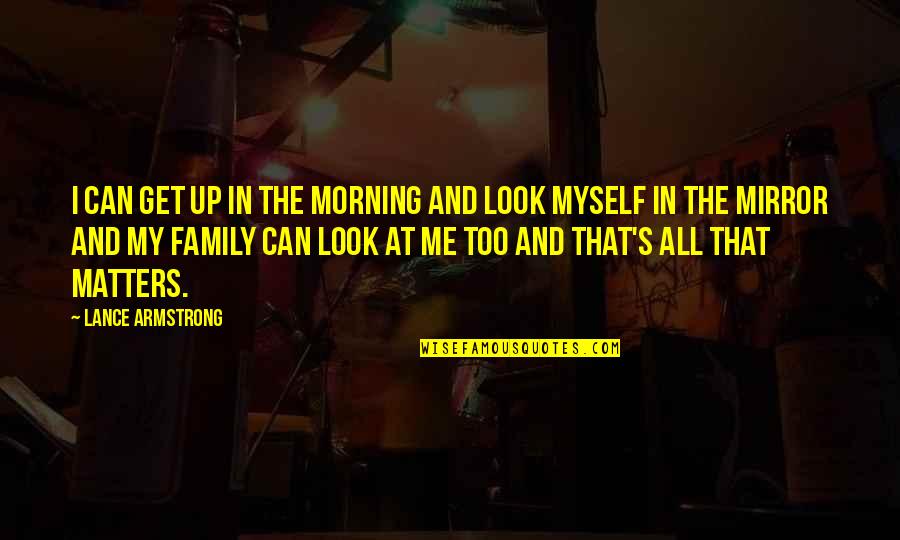 I can get up in the morning and look myself in the mirror and my family can look at me too and that's all that matters. —
Lance Armstrong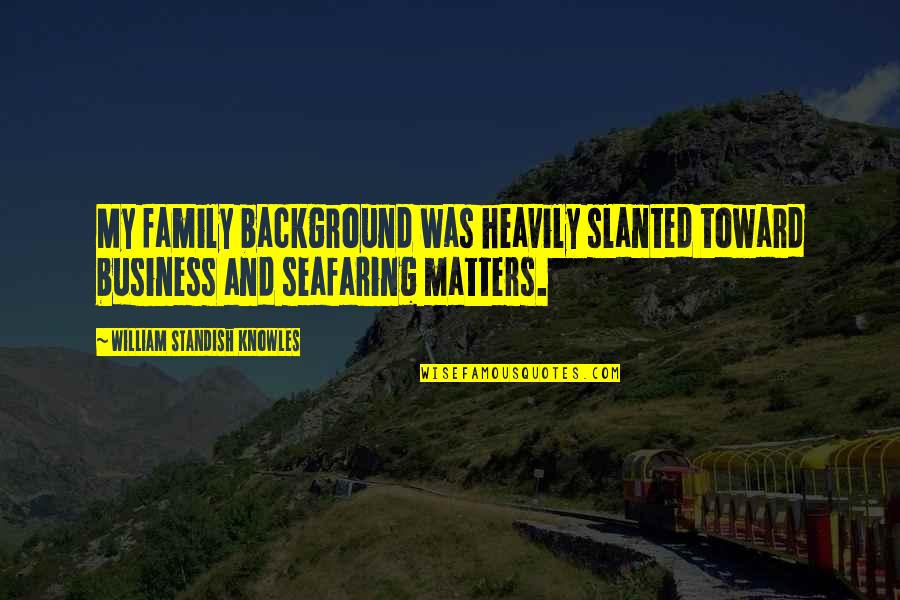 My family background was heavily slanted toward business and seafaring matters. —
William Standish Knowles