Failures And Successes Quotes
Collection of top 44 famous quotes about Failures And Successes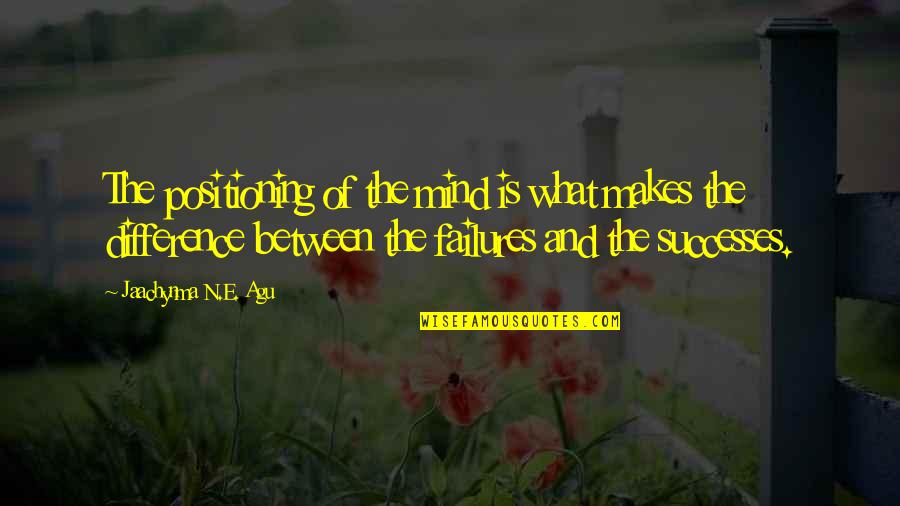 The positioning of the mind is what makes the difference between the failures and the successes.
—
Jaachynma N.E. Agu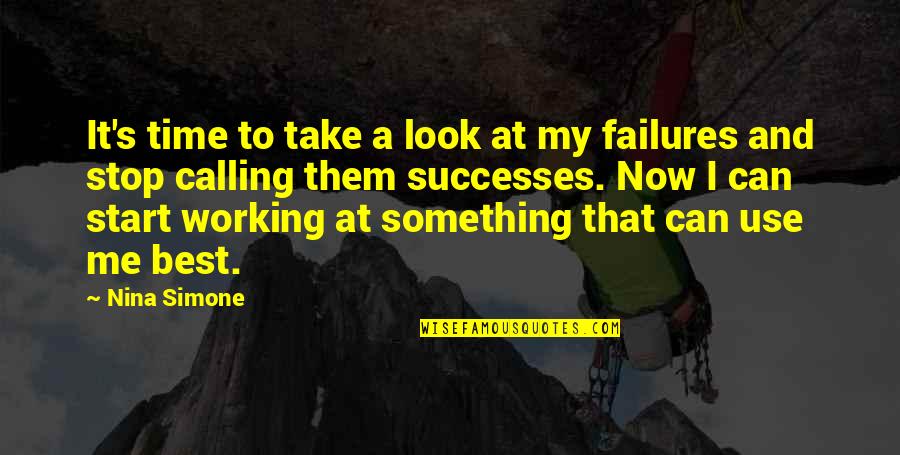 It's time to take a look at my failures and stop calling them successes. Now I can start working at something that can use me best.
—
Nina Simone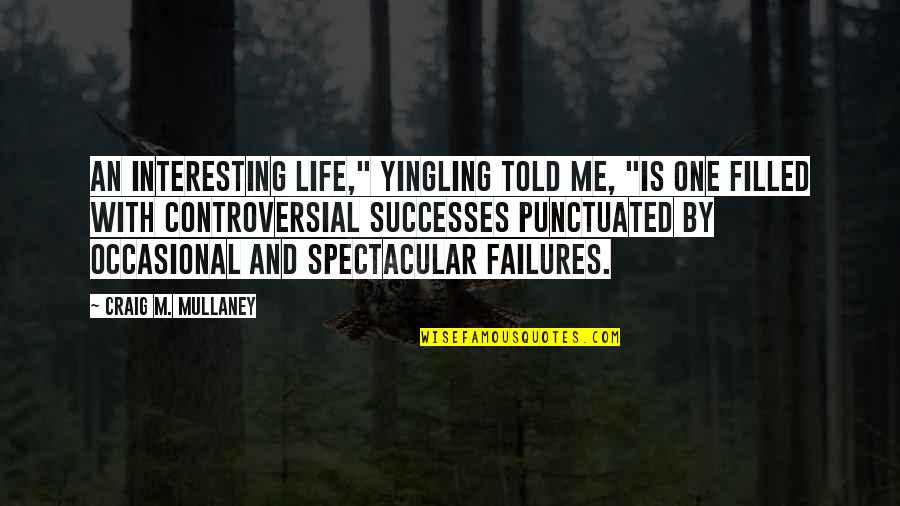 An interesting life," Yingling told me, "is one filled with controversial successes punctuated by occasional and spectacular failures.
—
Craig M. Mullaney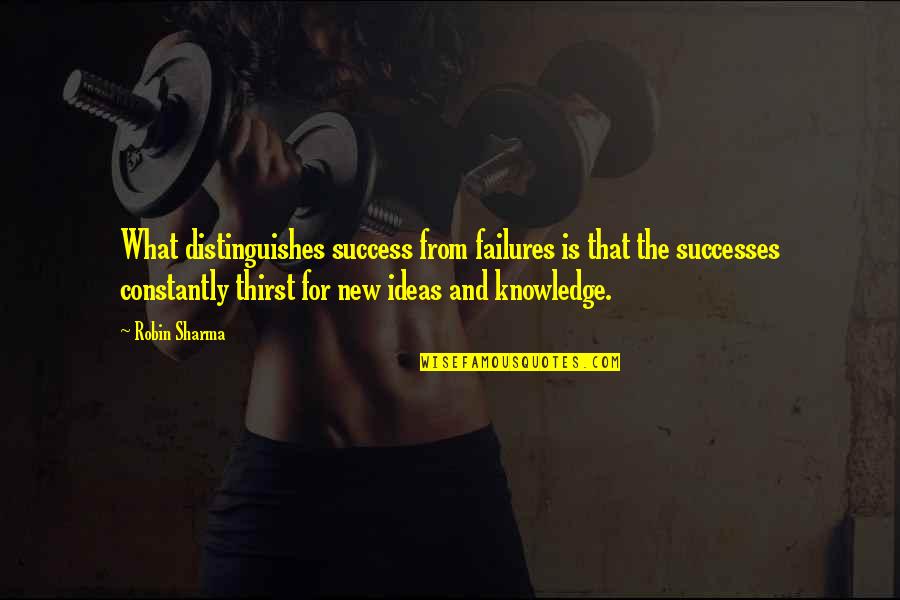 What distinguishes success from failures is that the successes constantly thirst for new ideas and knowledge.
—
Robin Sharma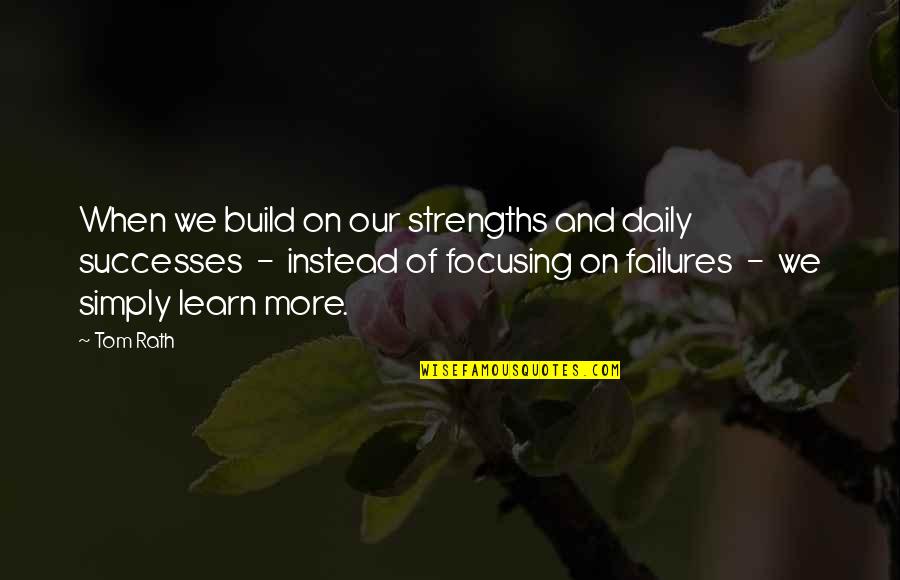 When we build on our strengths and daily successes - instead of focusing on failures - we simply learn more.
—
Tom Rath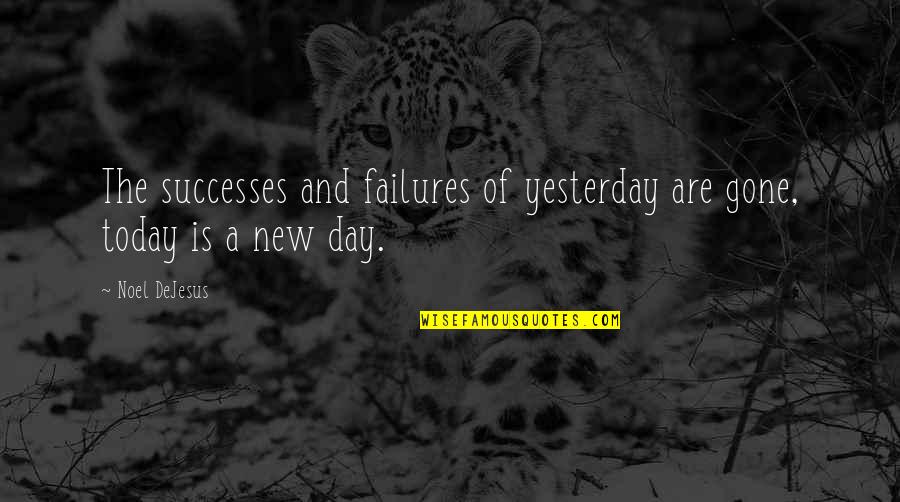 The successes and failures of yesterday are gone, today is a new day.
—
Noel DeJesus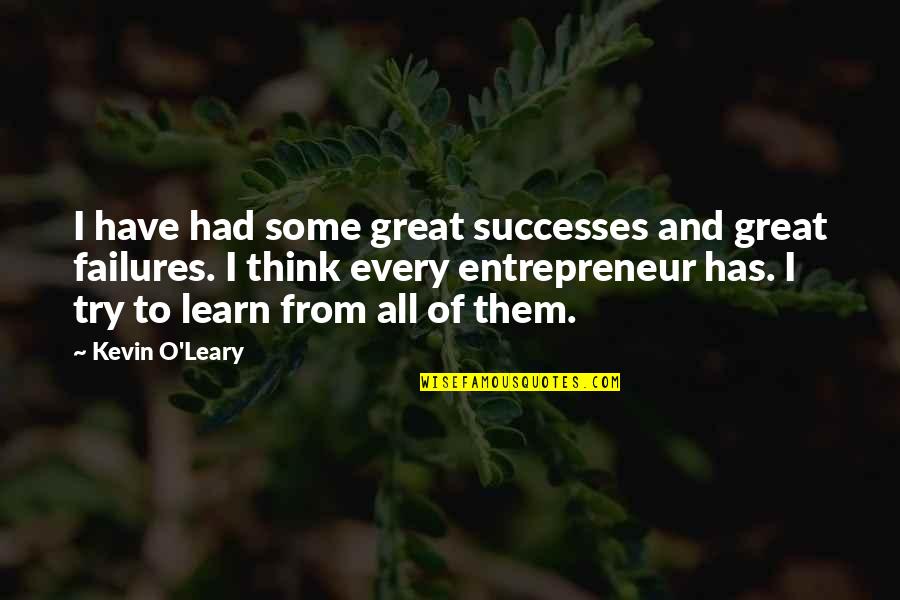 I have had some great successes and great failures. I think every entrepreneur has. I try to learn from all of them.
—
Kevin O'Leary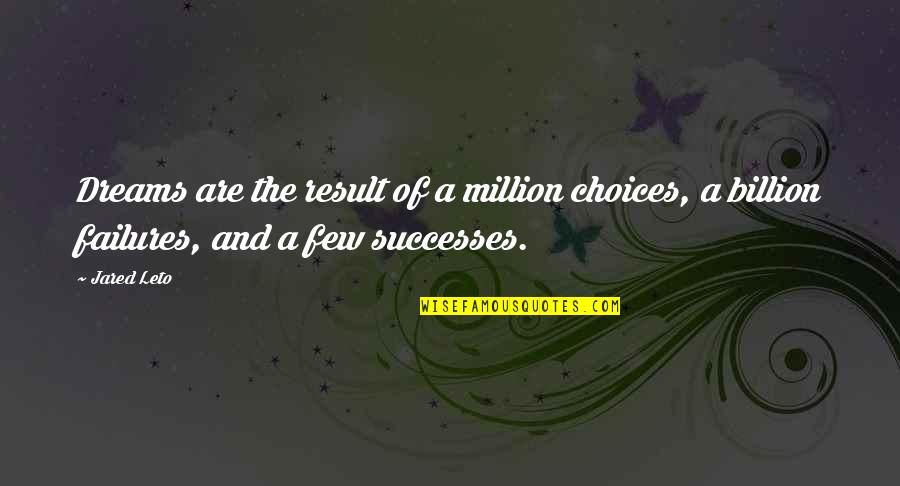 Dreams are the result of a million choices, a billion failures, and a few successes.
—
Jared Leto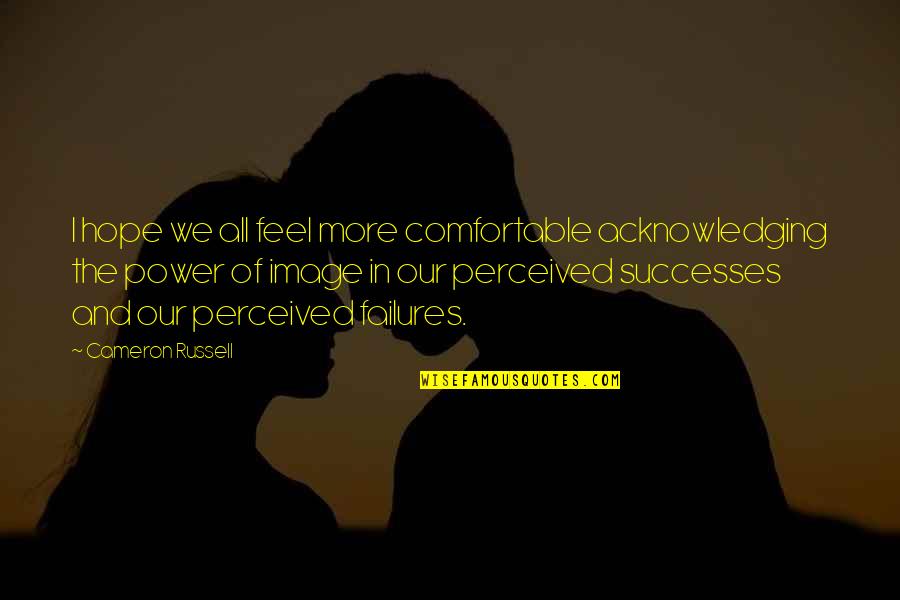 I hope we all feel more comfortable acknowledging the power of image in our perceived successes and our perceived failures.
—
Cameron Russell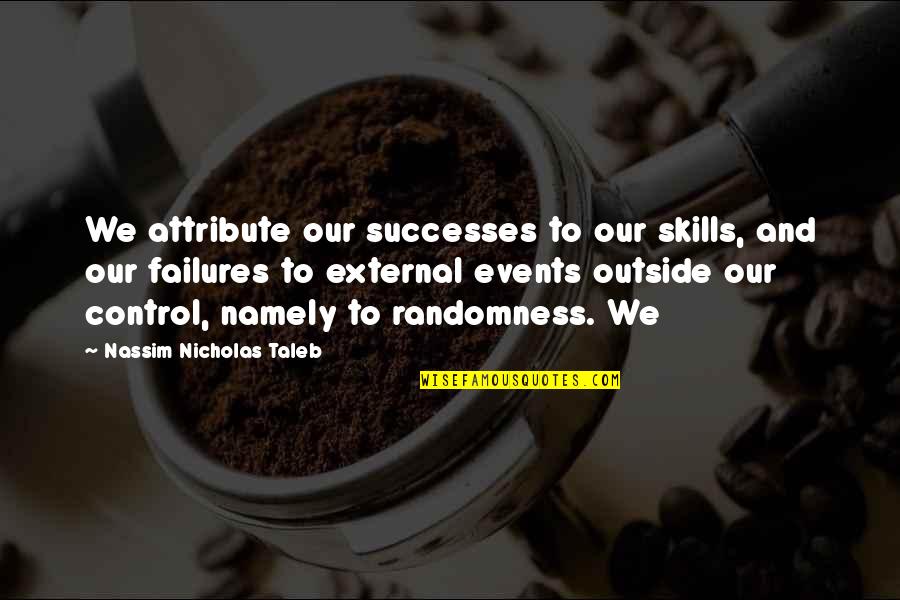 We attribute our successes to our skills, and our failures to external events outside our control, namely to randomness. We
—
Nassim Nicholas Taleb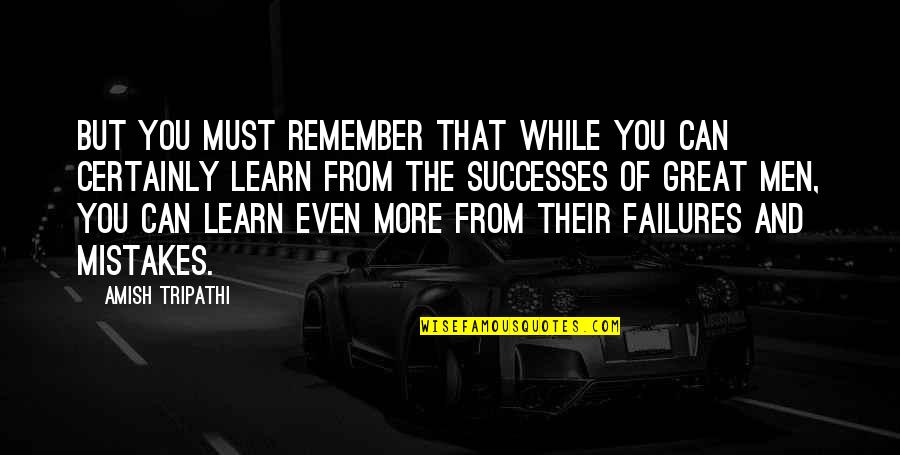 But you must remember that while you can certainly learn from the successes of great men, you can learn even more from their failures and mistakes.
—
Amish Tripathi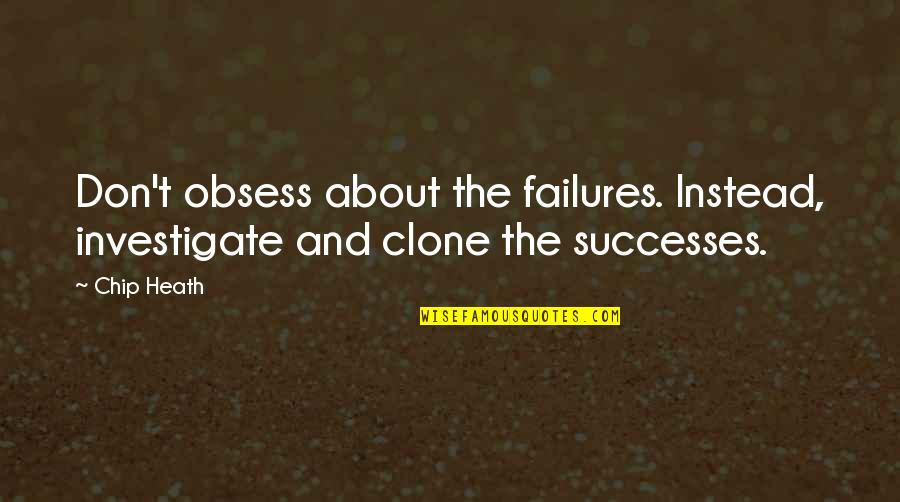 Don't obsess about the failures. Instead, investigate and clone the successes.
—
Chip Heath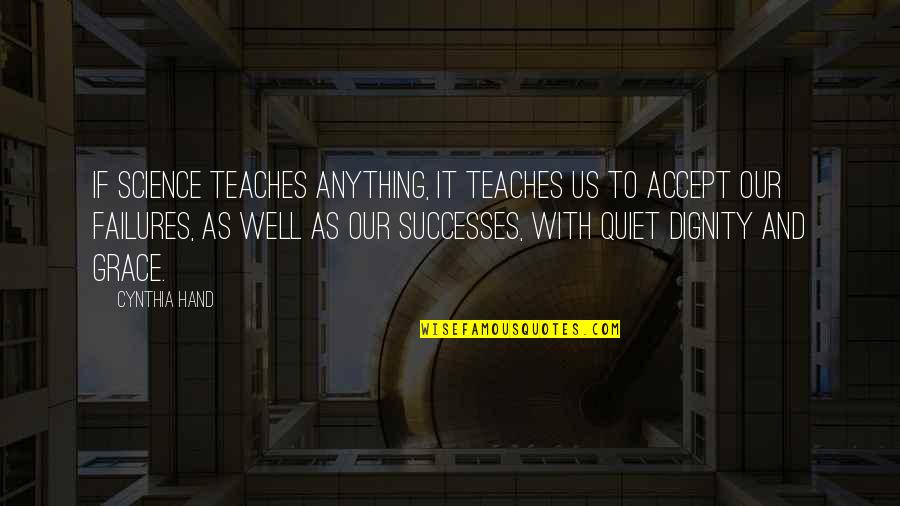 IF SCIENCE TEACHES ANYTHING, IT TEACHES US TO ACCEPT OUR FAILURES, AS WELL AS OUR SUCCESSES, WITH QUIET DIGNITY AND GRACE.
—
Cynthia Hand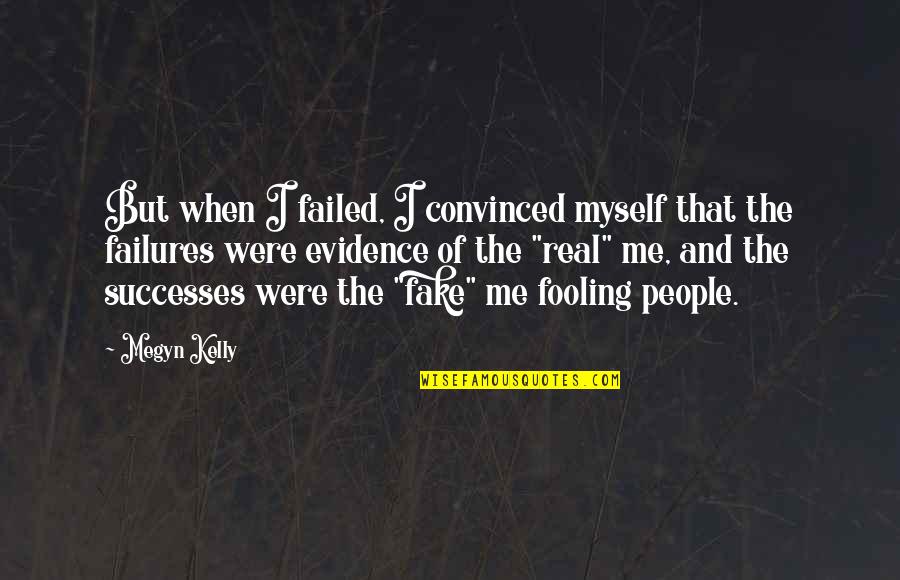 But when I failed, I convinced myself that the failures were evidence of the "real" me, and the successes were the "fake" me fooling people.
—
Megyn Kelly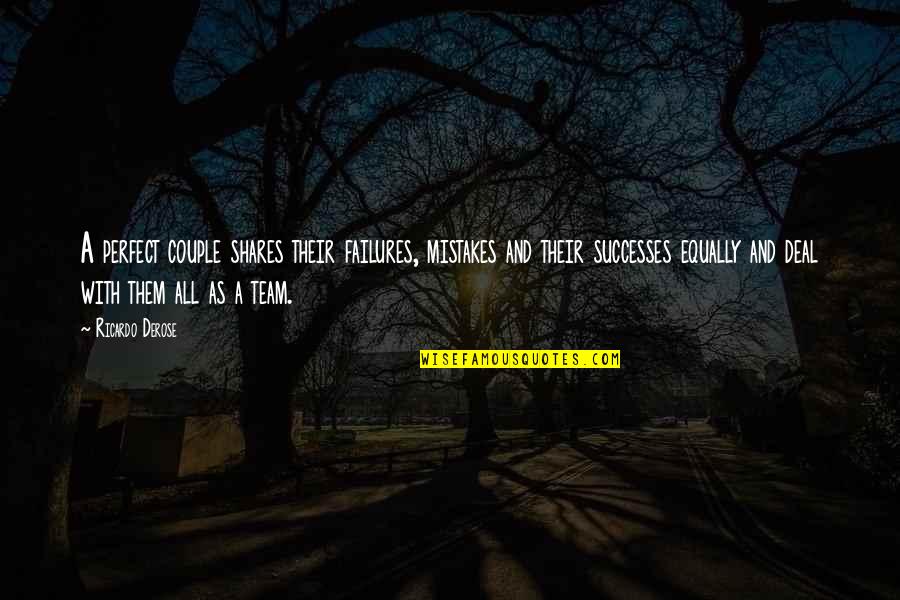 A perfect couple shares their failures, mistakes and their successes equally and deal with them all as a team.
—
Ricardo Derose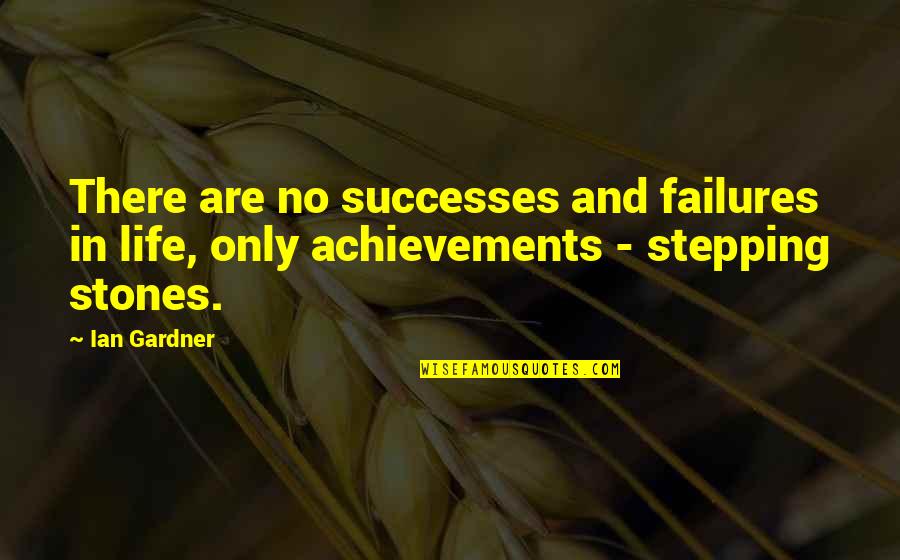 There are no successes and failures in life, only achievements - stepping stones. —
Ian Gardner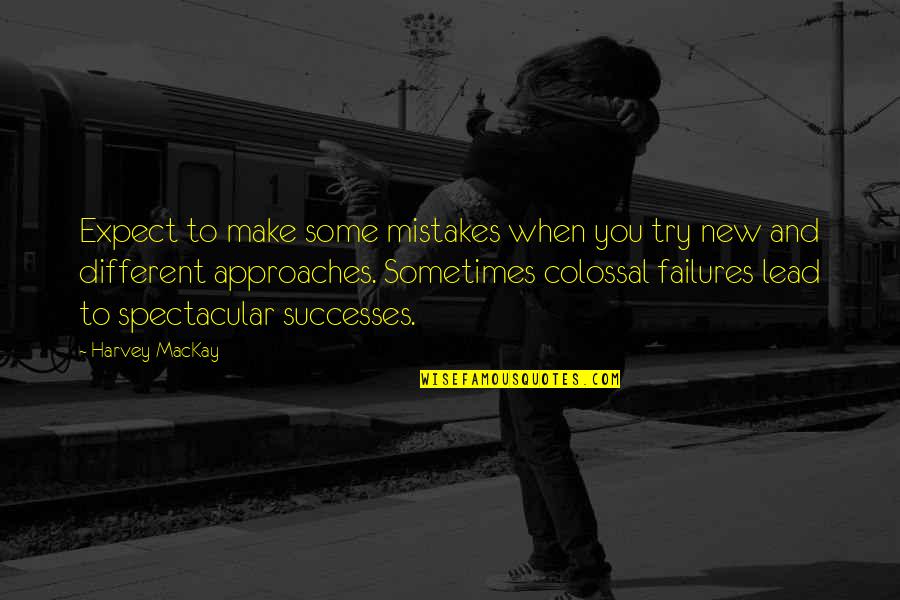 Expect to make some mistakes when you try new and different approaches. Sometimes colossal failures lead to spectacular successes. —
Harvey MacKay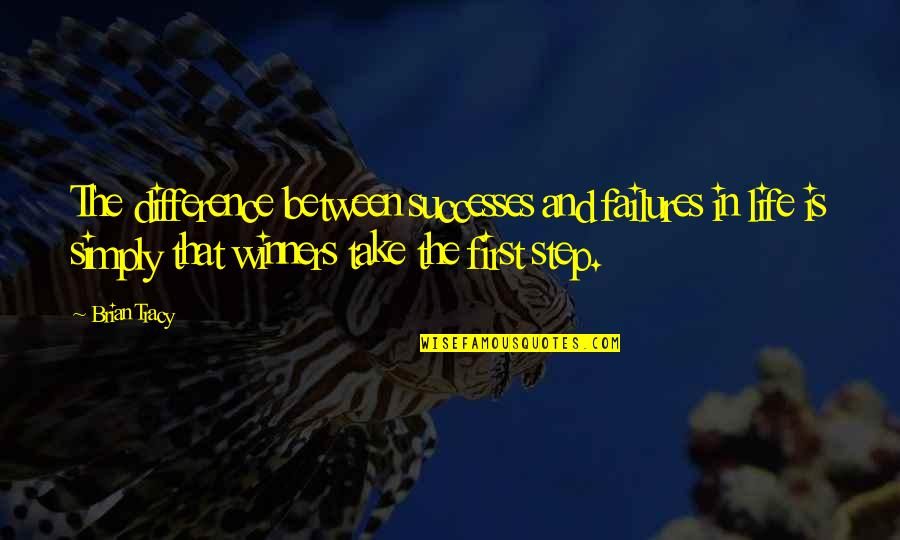 The difference between successes and failures in life is simply that winners take the first step. —
Brian Tracy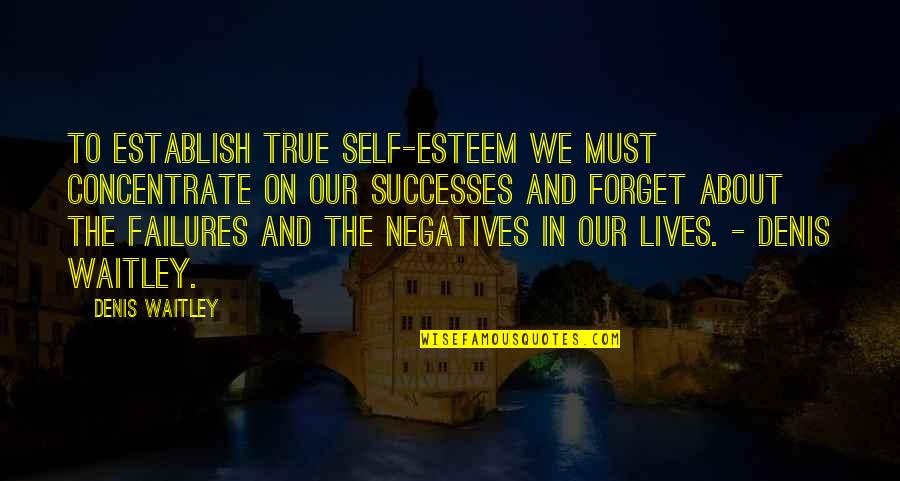 To establish true self-esteem we must concentrate on our successes and forget about the failures and the negatives in our lives. - Denis Waitley. —
Denis Waitley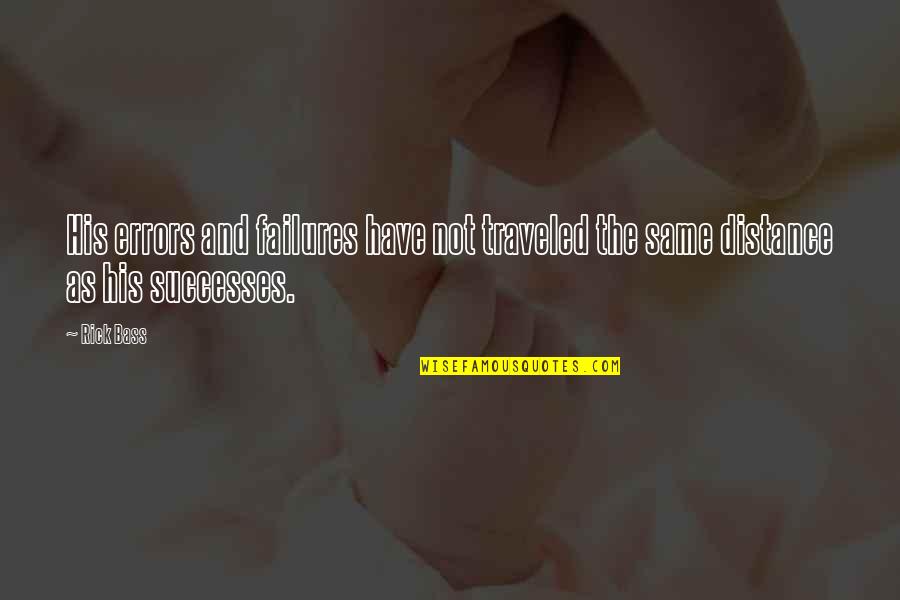 His errors and failures have not traveled the same distance as his successes. —
Rick Bass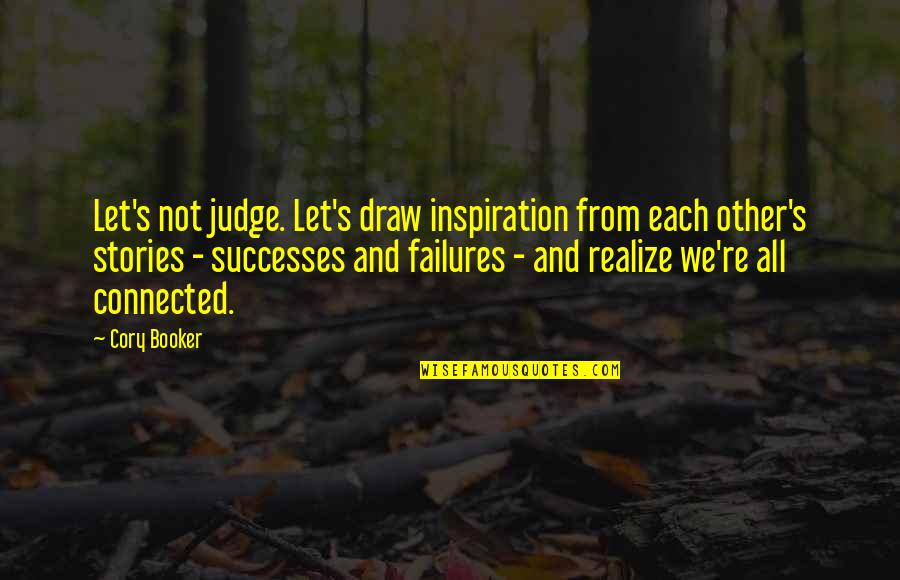 Let's not judge. Let's draw inspiration from each other's stories - successes and failures - and realize we're all connected. —
Cory Booker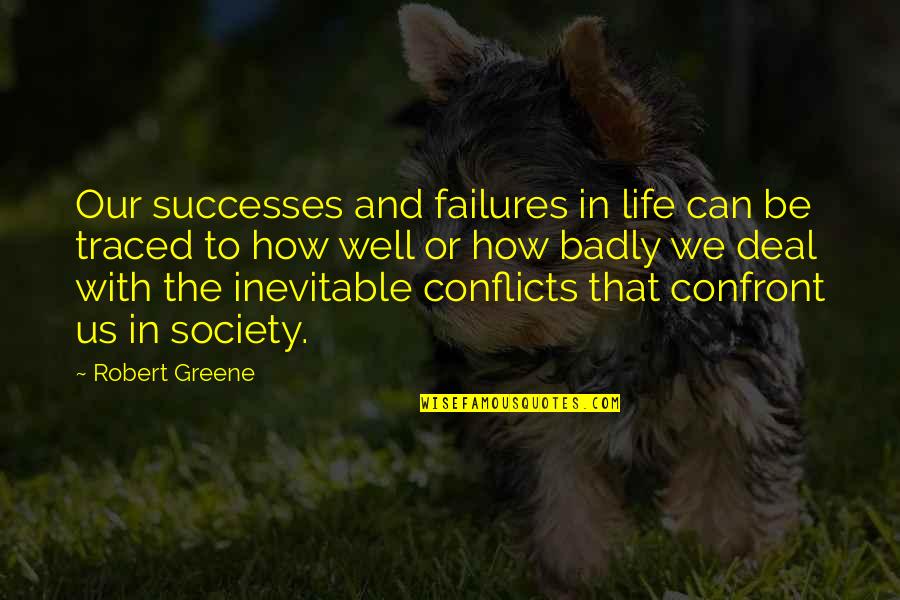 Our successes and failures in life can be traced to how well or how badly we deal with the inevitable conflicts that confront us in society. —
Robert Greene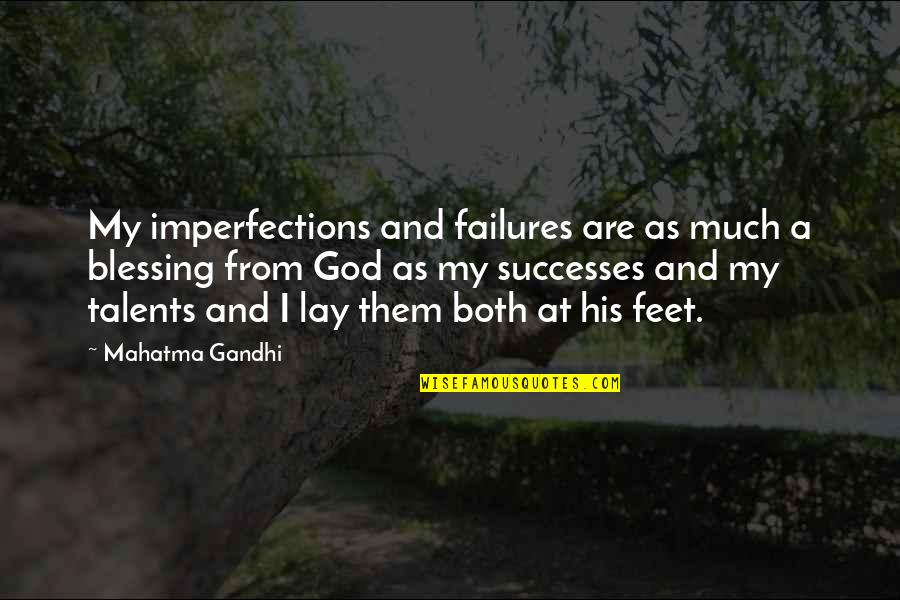 My imperfections and failures are as much a blessing from God as my successes and my talents and I lay them both at his feet. —
Mahatma Gandhi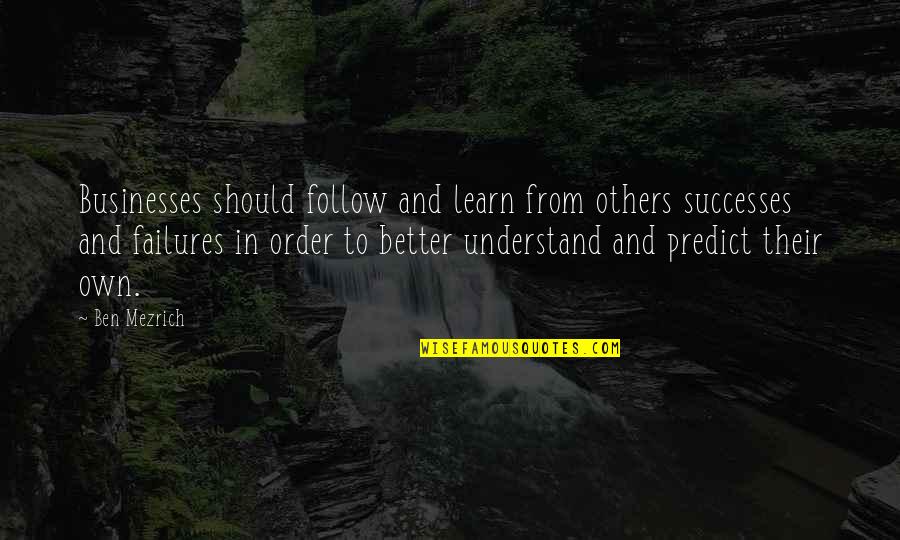 Businesses should follow and learn from others successes and failures in order to better understand and predict their own. —
Ben Mezrich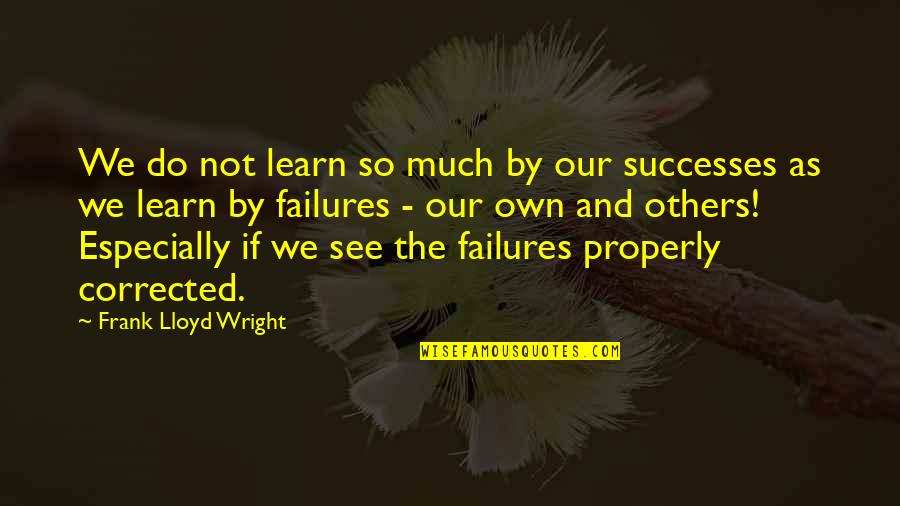 We do not learn so much by our successes as we learn by failures - our own and others! Especially if we see the failures properly corrected. —
Frank Lloyd Wright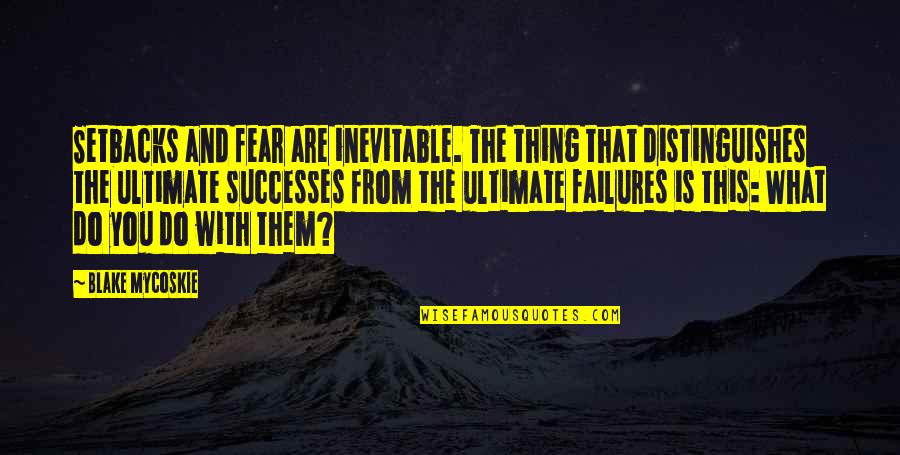 Setbacks and fear are inevitable. The thing that distinguishes the ultimate successes from the ultimate failures is this: What do you do with them? —
Blake Mycoskie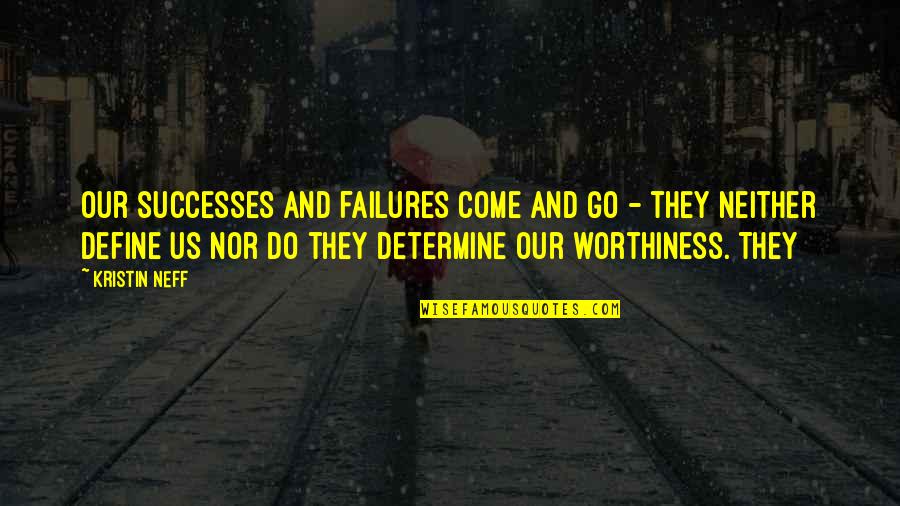 Our successes and failures come and go - they neither define us nor do they determine our worthiness. They —
Kristin Neff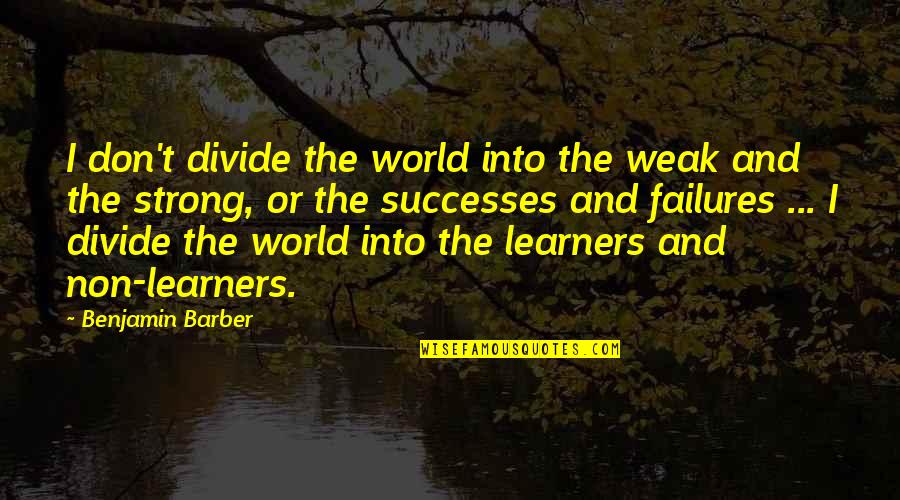 I don't divide the world into the weak and the strong, or the successes and failures ... I divide the world into the learners and non-learners. —
Benjamin Barber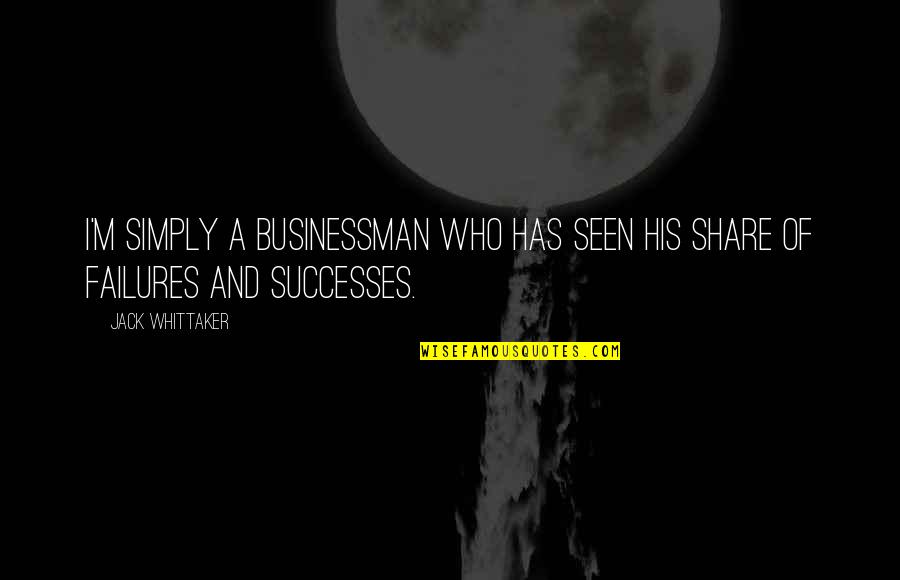 I'm simply a businessman who has seen his share of
failures and successes
. —
Jack Whittaker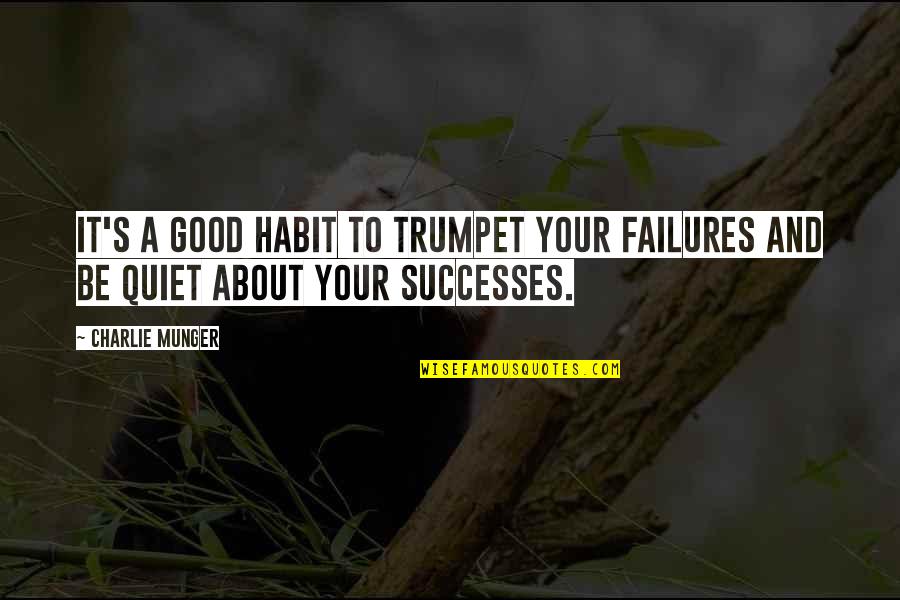 It's a good habit to trumpet your failures and be quiet about your successes. —
Charlie Munger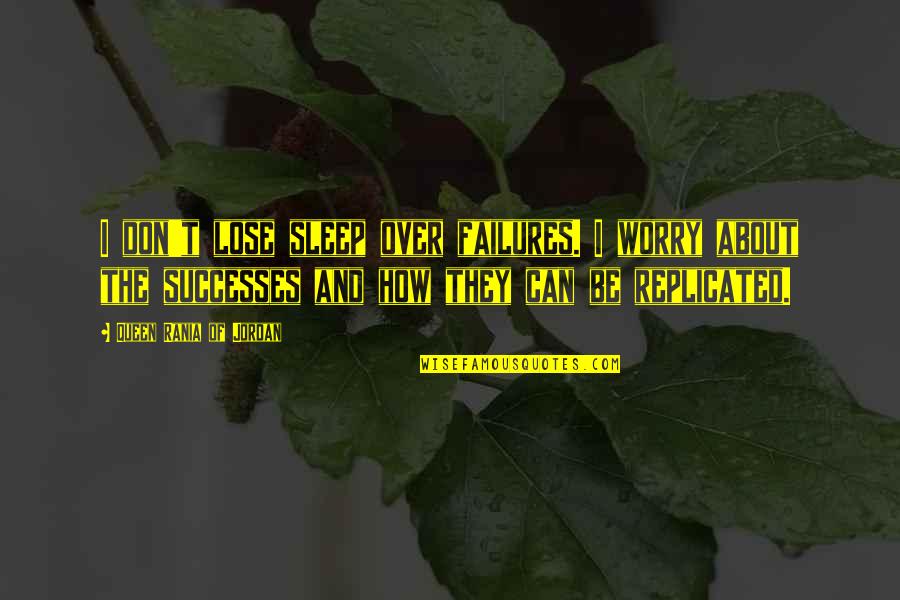 I don't lose sleep over failures. I worry about the successes and how they can be replicated. —
Queen Rania Of Jordan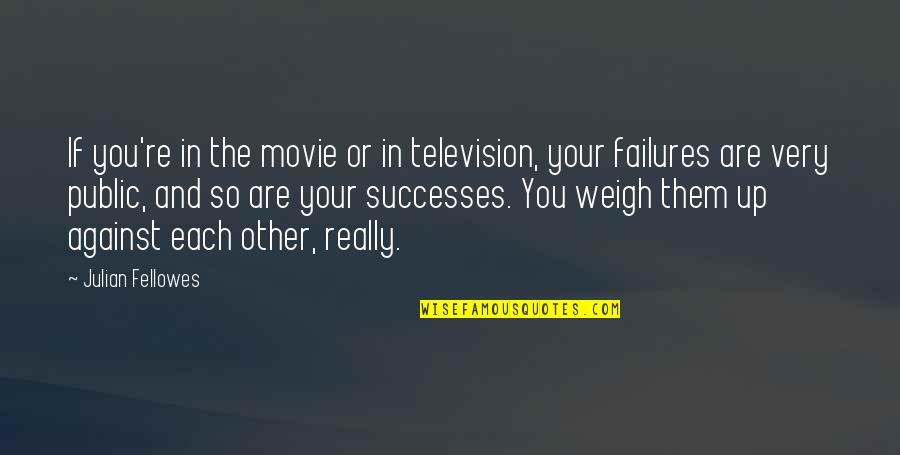 If you're in the movie or in television, your failures are very public, and so are your successes. You weigh them up against each other, really. —
Julian Fellowes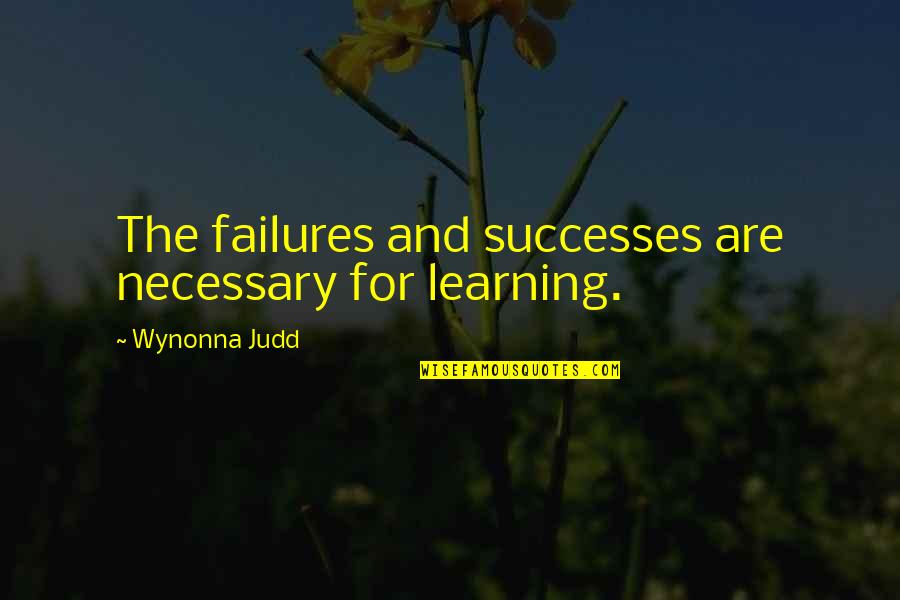 The
failures and successes
are necessary for learning. —
Wynonna Judd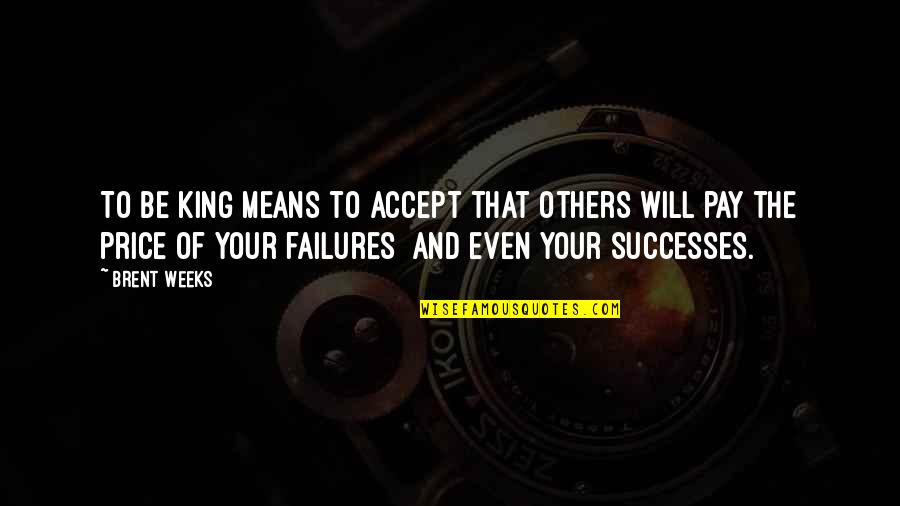 To be king means to accept that others will pay the price of your failures
and even your successes. —
Brent Weeks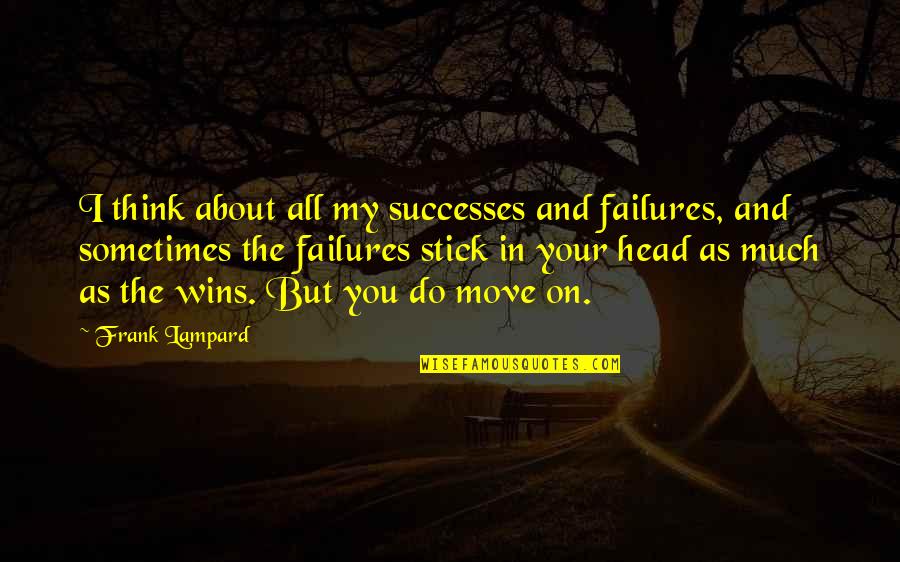 I think about all my successes and failures, and sometimes the failures stick in your head as much as the wins. But you do move on. —
Frank Lampard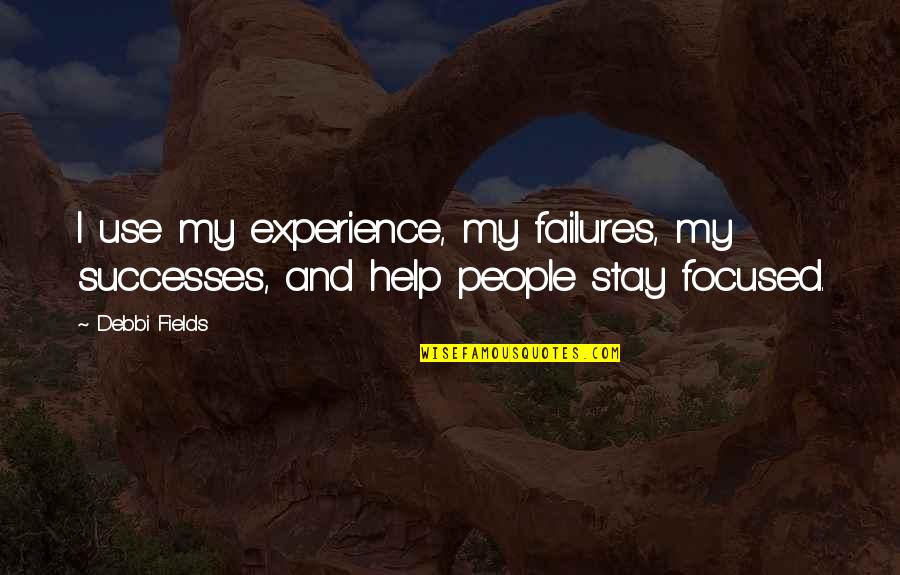 I use my experience, my failures, my successes, and help people stay focused. —
Debbi Fields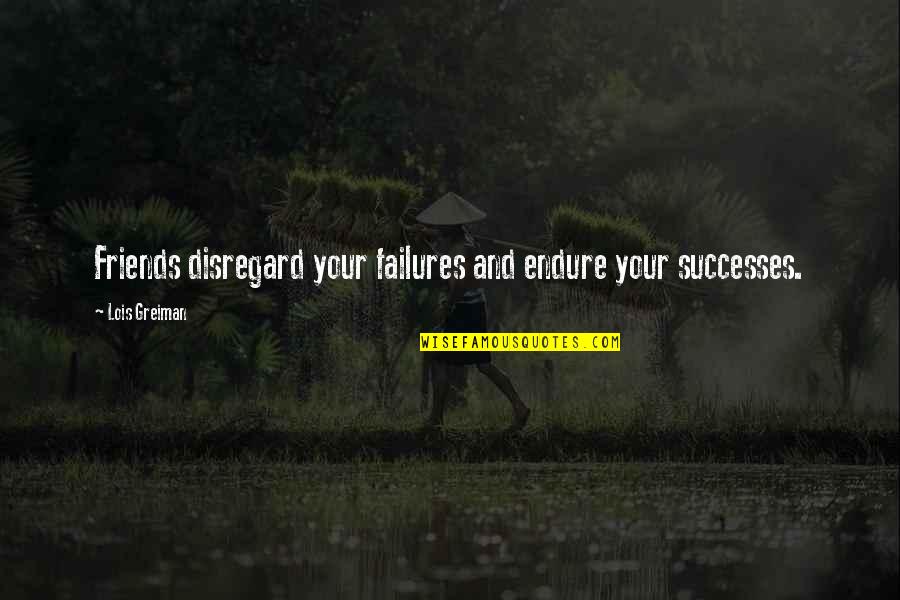 Friends disregard your failures and endure your successes. —
Lois Greiman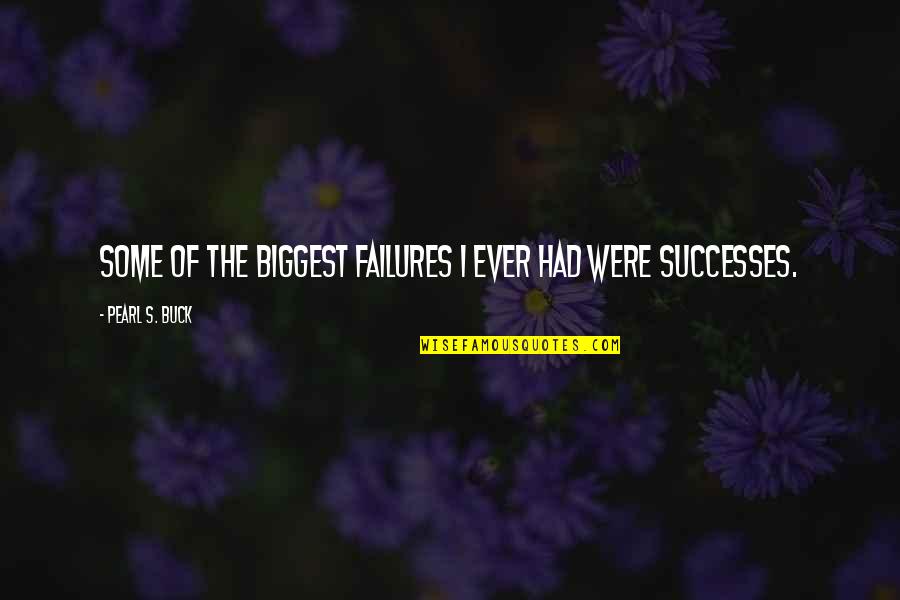 Some of the biggest failures I ever had were successes. —
Pearl S. Buck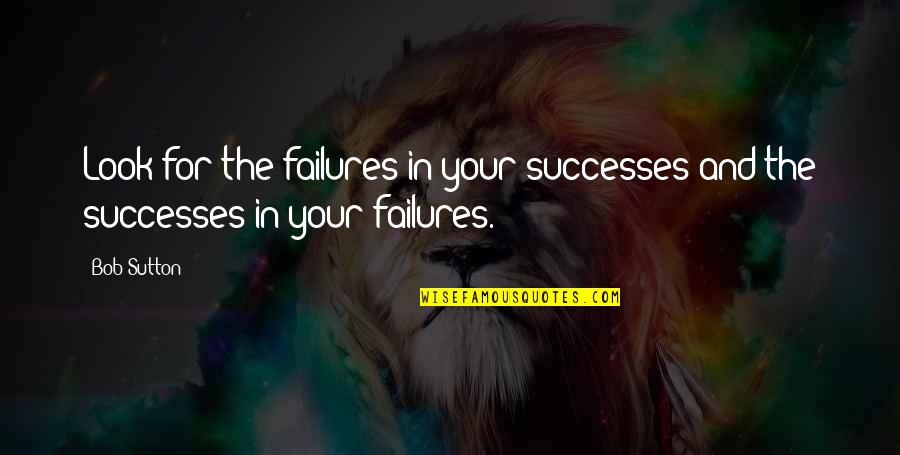 Look for the failures in your successes and the successes in your failures. —
Bob Sutton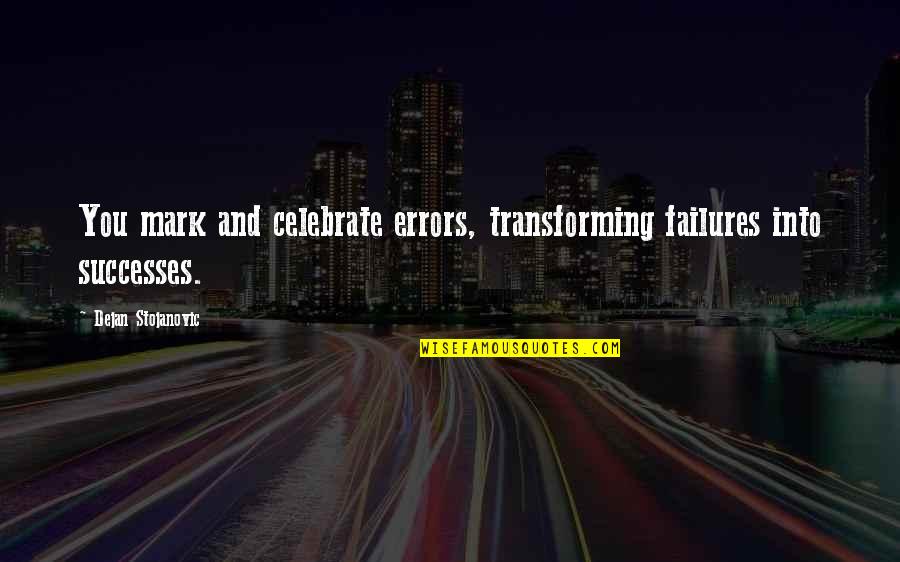 You mark and celebrate errors, transforming failures into successes. —
Dejan Stojanovic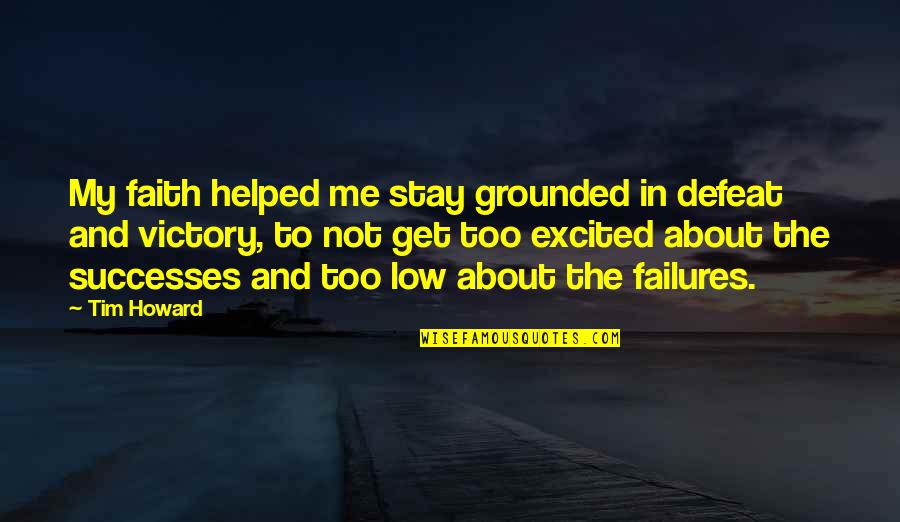 My faith helped me stay grounded in defeat and victory, to not get too excited about the successes and too low about the failures. —
Tim Howard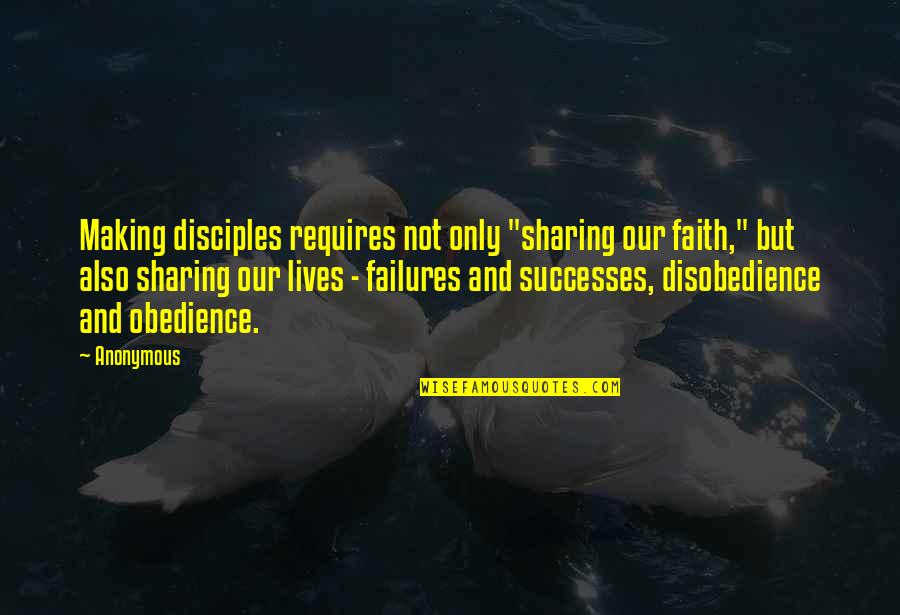 Making disciples requires not only "sharing our faith," but also sharing our lives -
failures and successes
, disobedience and obedience. —
Anonymous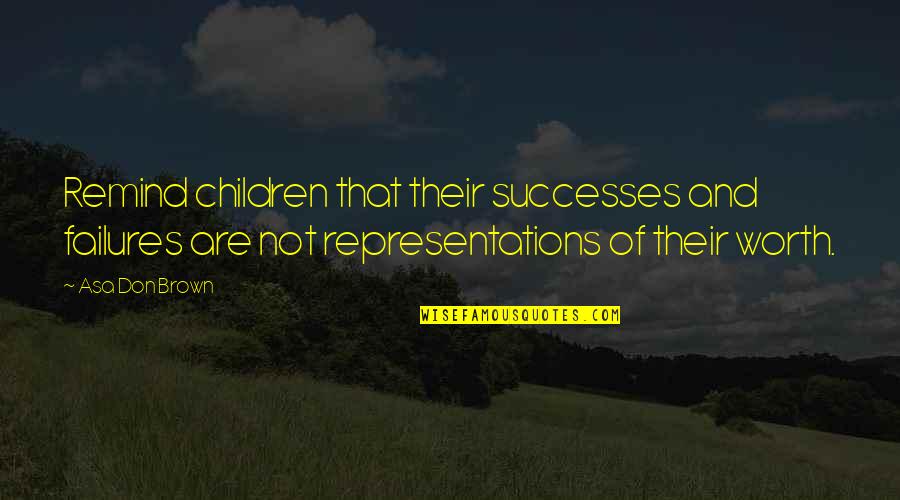 Remind children that their successes and failures are not representations of their worth. —
Asa Don Brown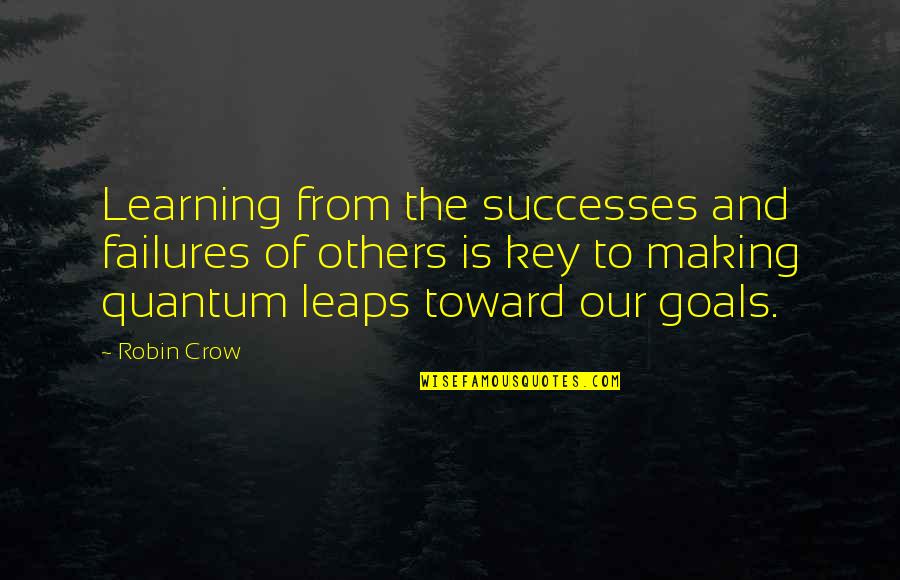 Learning from the successes and failures of others is key to making quantum leaps toward our goals. —
Robin Crow