Fade Up Quotes
Collection of top 56 famous quotes about Fade Up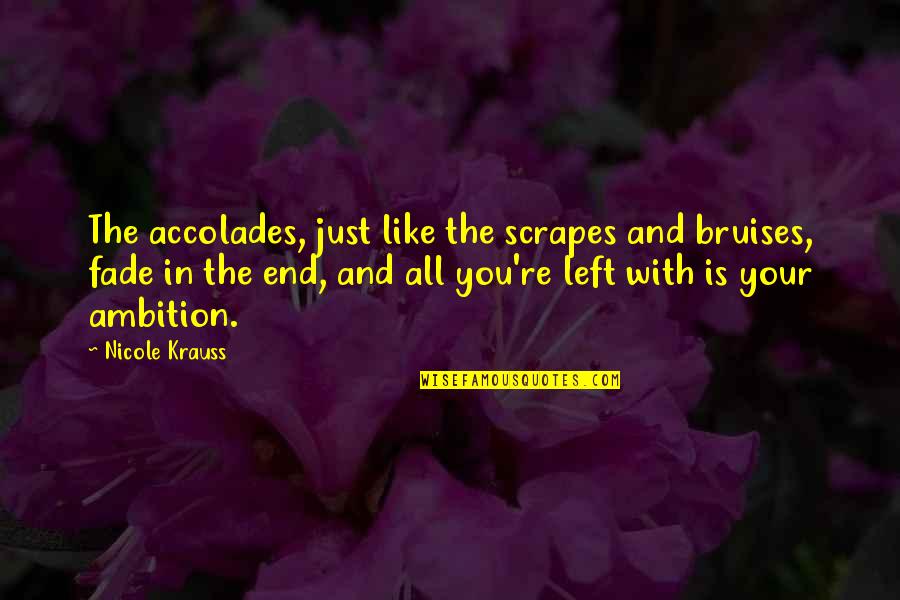 The accolades, just like the scrapes and bruises, fade in the end, and all you're left with is your ambition.
—
Nicole Krauss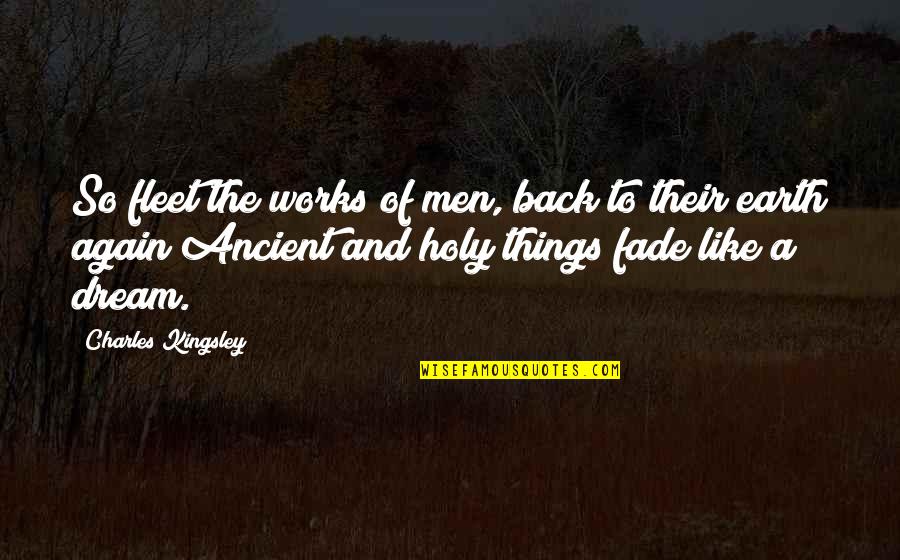 So fleet the works of men, back to their earth again;Ancient and holy things fade like a dream.
—
Charles Kingsley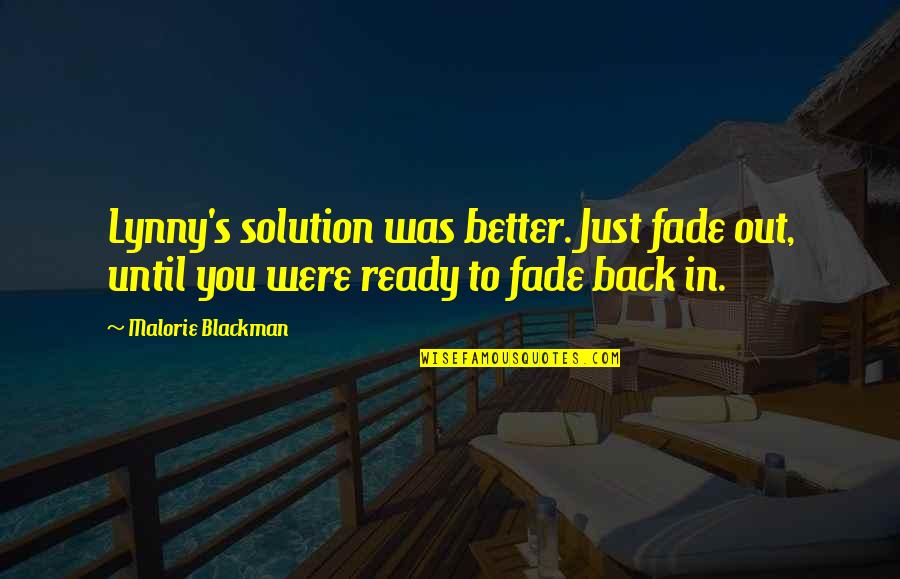 Lynny's solution was better. Just fade out, until you were ready to fade back in.
—
Malorie Blackman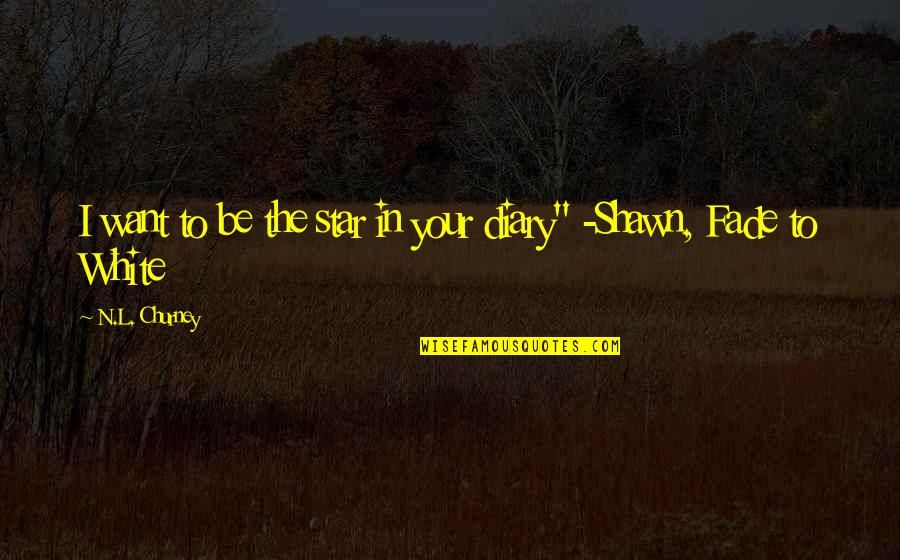 I want to be the star in your diary" -Shawn, Fade to White
—
N.L. Churney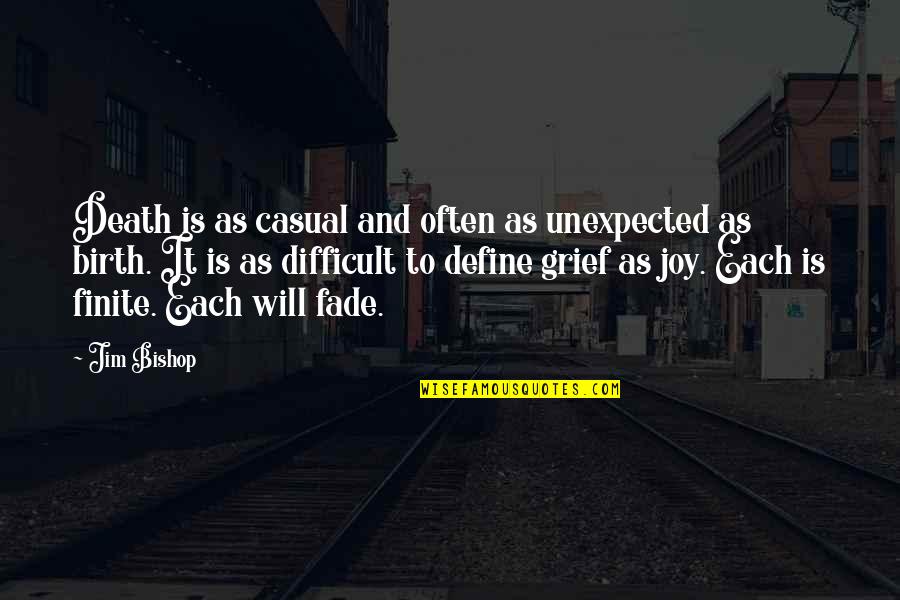 Death is as casual and often as unexpected as birth. It is as difficult to define grief as joy. Each is finite. Each will fade.
—
Jim Bishop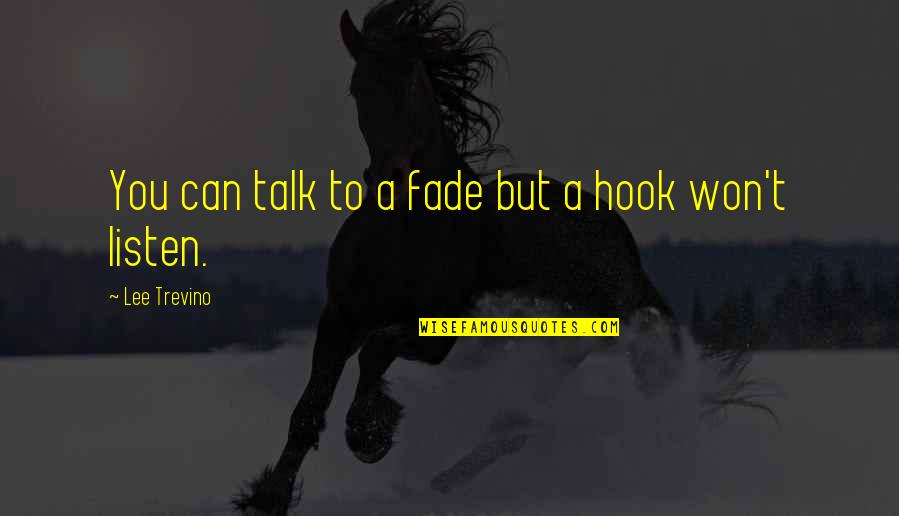 You can talk to a fade but a hook won't listen.
—
Lee Trevino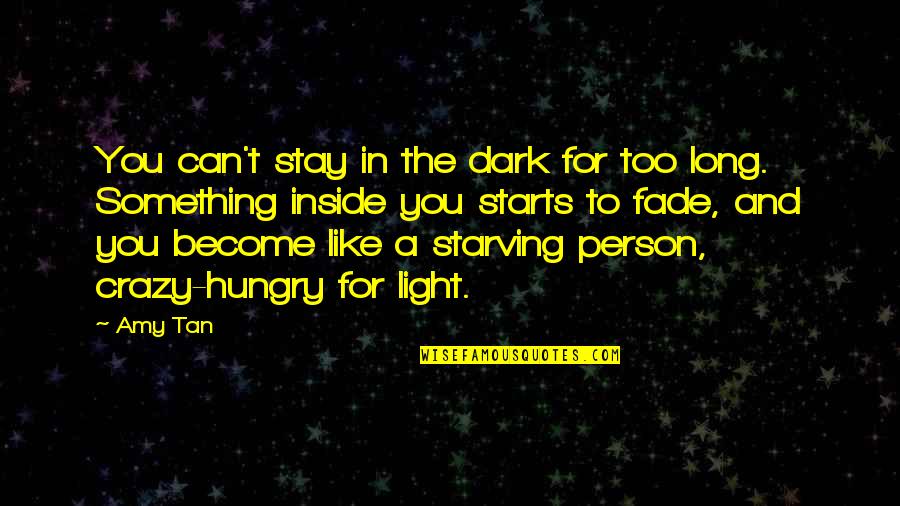 You can't stay in the dark for too long. Something inside you starts to fade, and you become like a starving person, crazy-hungry for light.
—
Amy Tan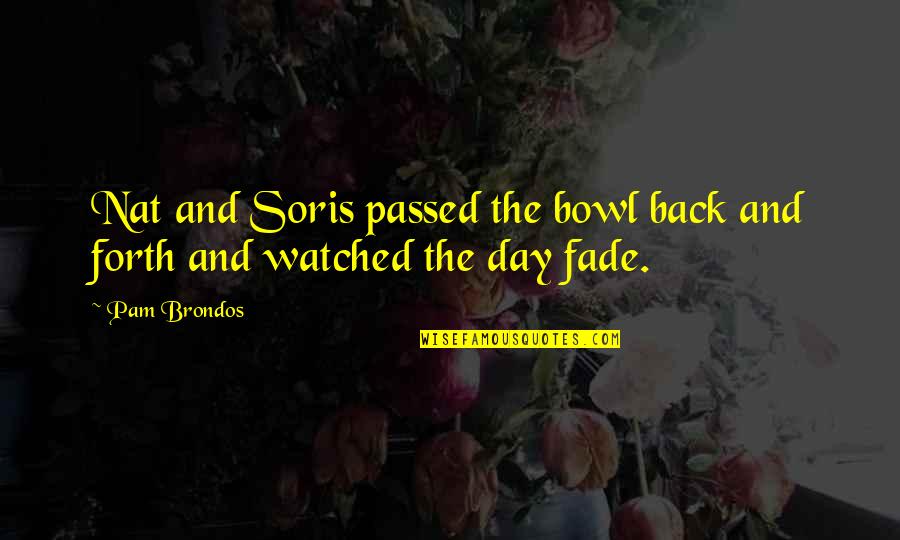 Nat and Soris passed the bowl back and forth and watched the day fade.
—
Pam Brondos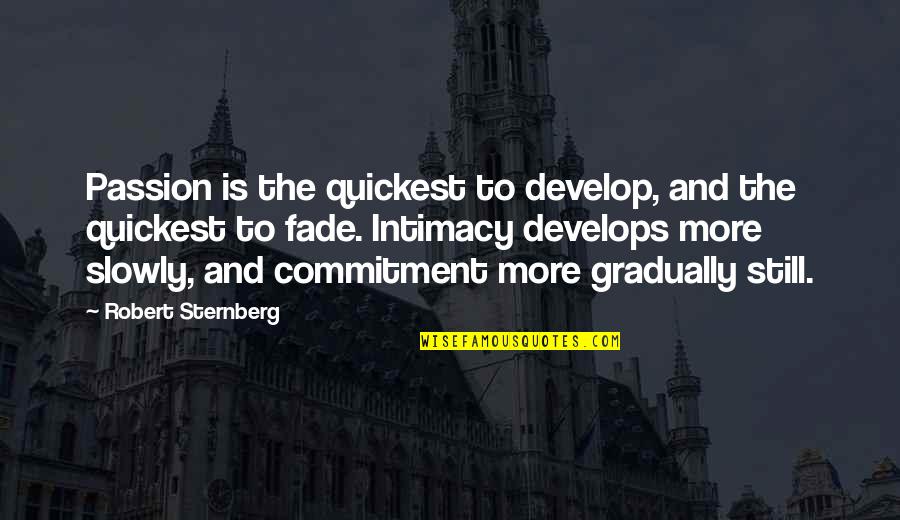 Passion is the quickest to develop, and the quickest to fade. Intimacy develops more slowly, and commitment more gradually still.
—
Robert Sternberg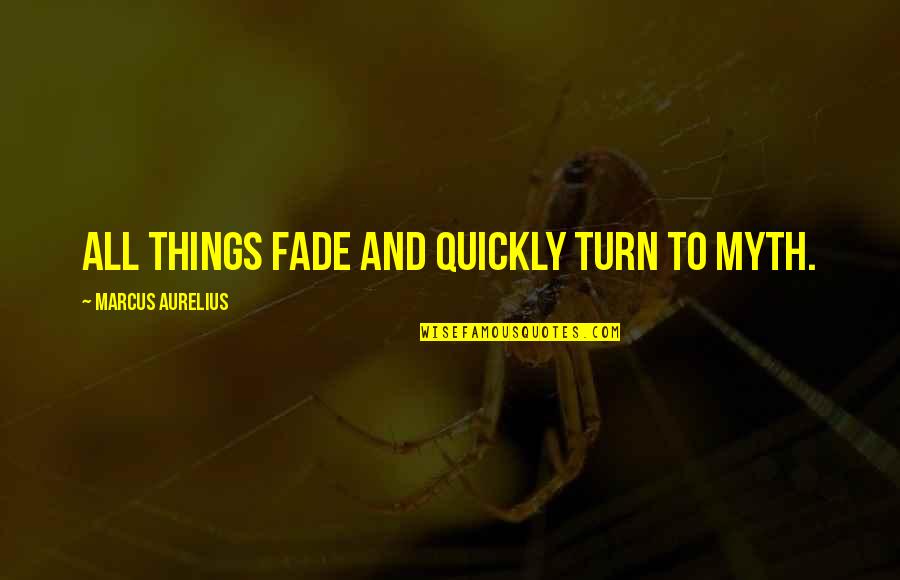 All things fade and quickly turn to myth.
—
Marcus Aurelius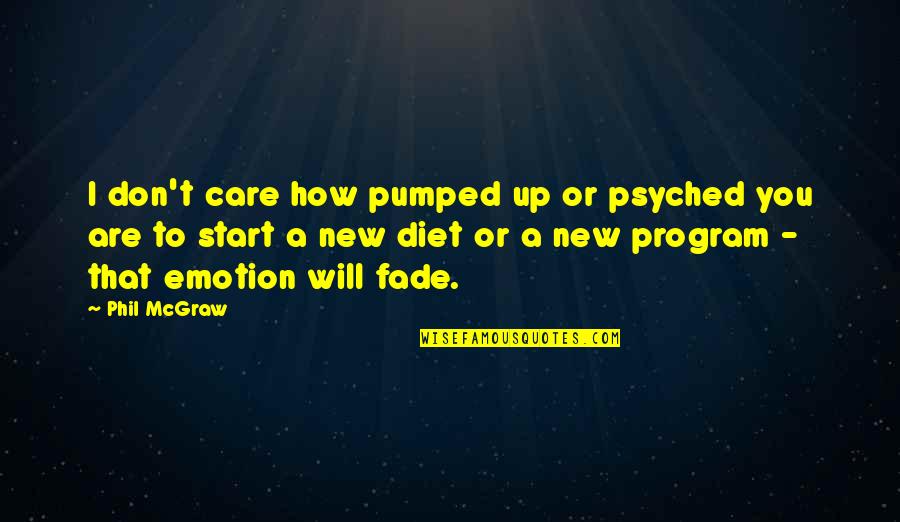 I don't care how pumped up or psyched you are to start a new diet or a new program - that emotion will fade.
—
Phil McGraw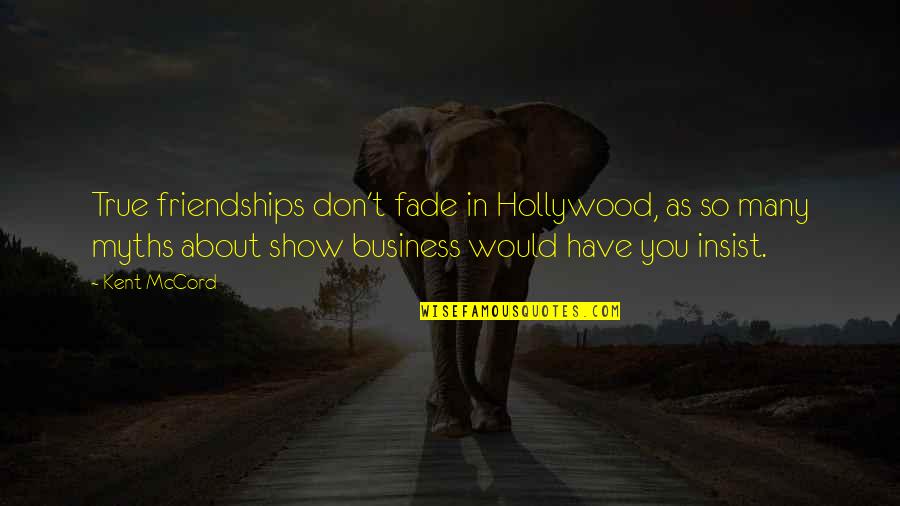 True friendships don't fade in Hollywood, as so many myths about show business would have you insist.
—
Kent McCord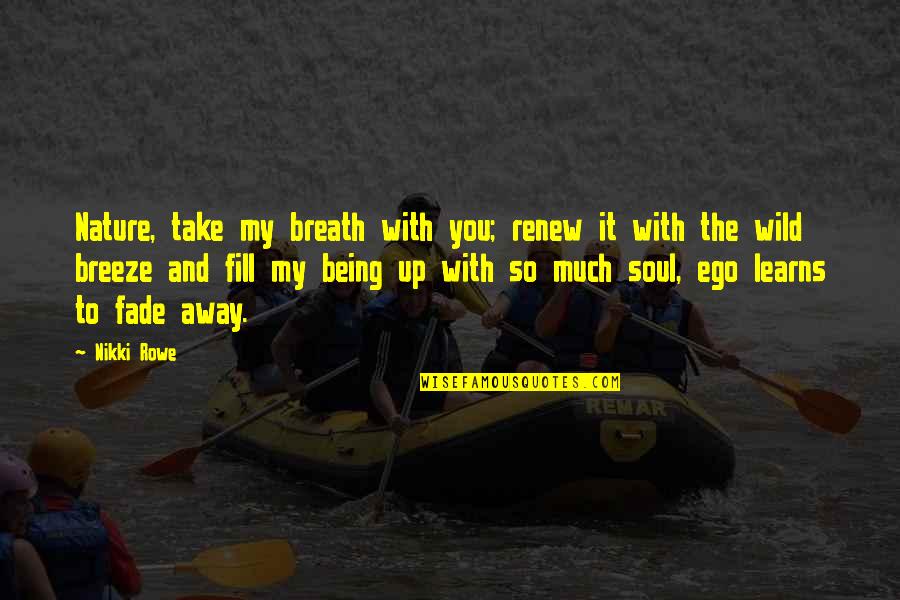 Nature, take my breath with you; renew it with the wild breeze and fill my being up with so much soul, ego learns to fade away.
—
Nikki Rowe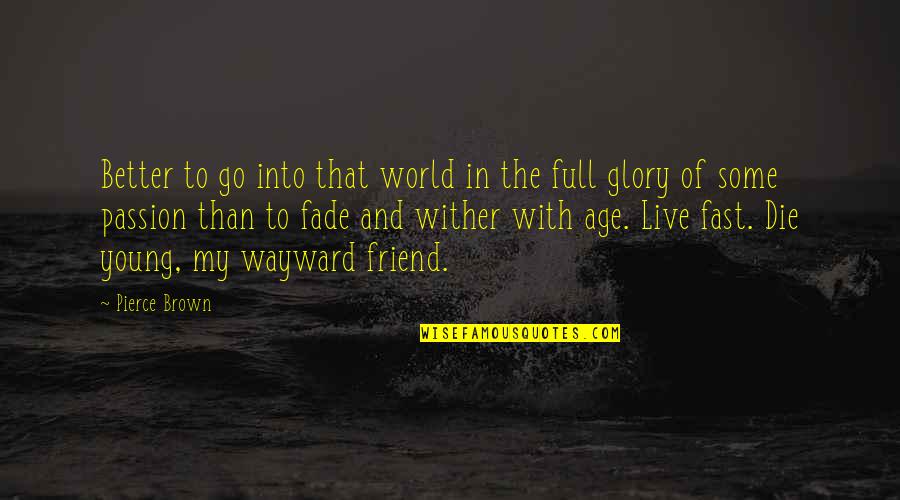 Better to go into that world in the full glory of some passion than to fade and wither with age. Live fast. Die young, my wayward friend.
—
Pierce Brown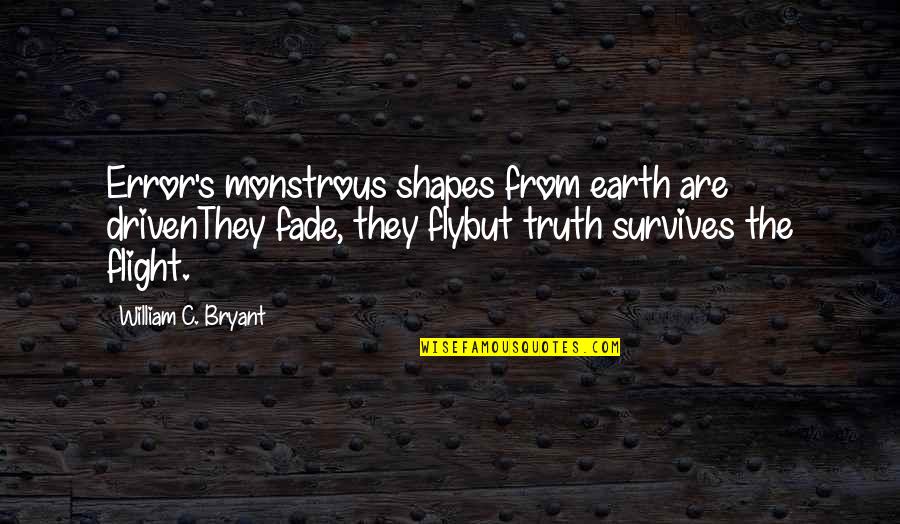 Error's monstrous shapes from earth are driven
They fade, they fly
but truth survives the flight. —
William C. Bryant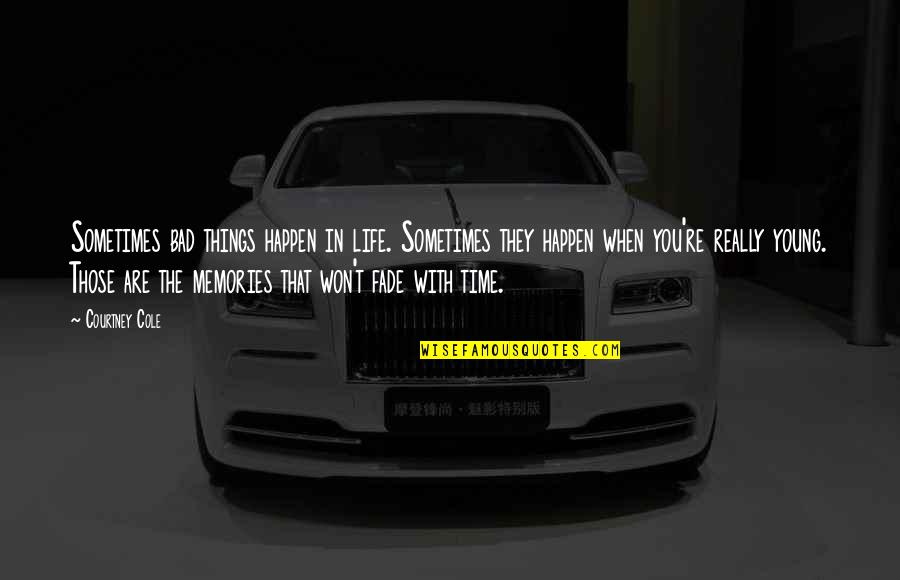 Sometimes bad things happen in life. Sometimes they happen when you're really young. Those are the memories that won't fade with time. —
Courtney Cole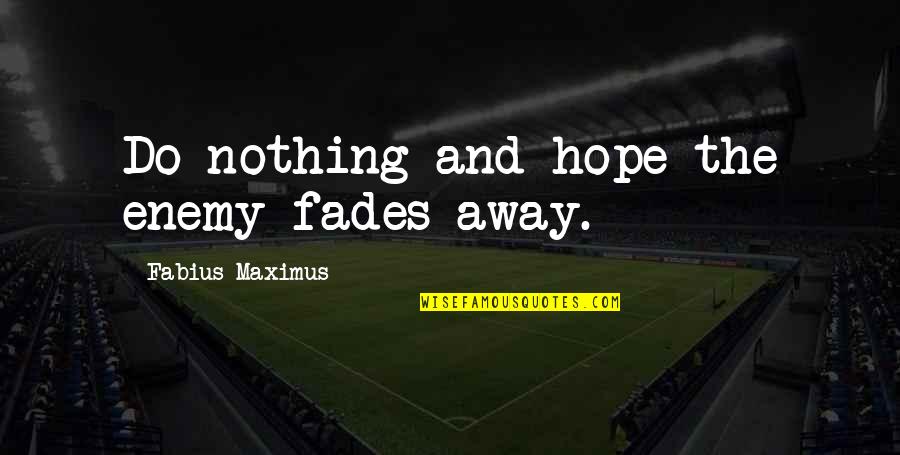 Do nothing and hope the enemy fades away. —
Fabius Maximus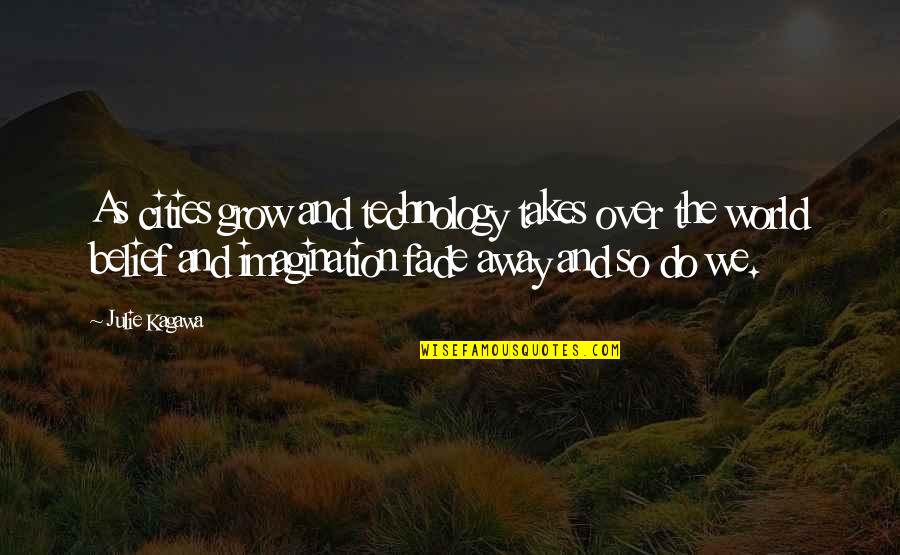 As cities grow and technology takes over the world belief and imagination fade away and so do we. —
Julie Kagawa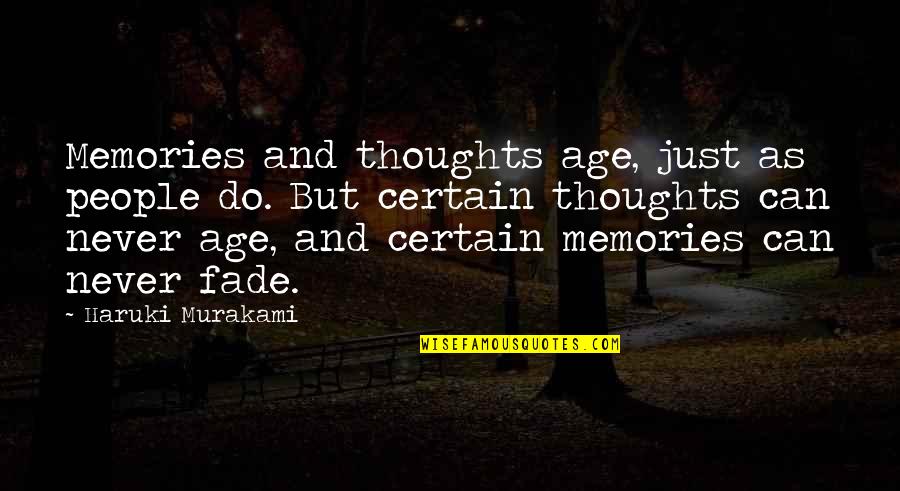 Memories and thoughts age, just as people do. But certain thoughts can never age, and certain memories can never fade. —
Haruki Murakami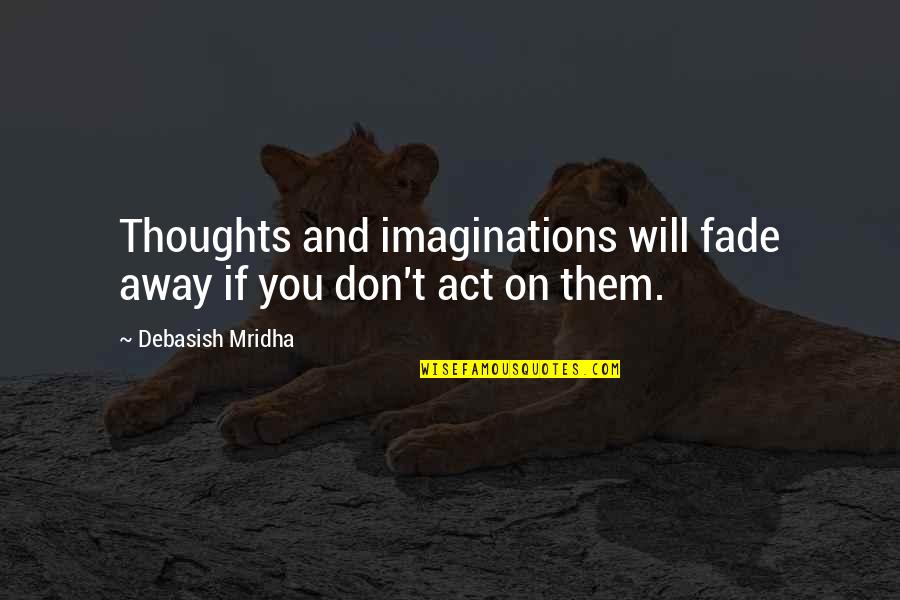 Thoughts and imaginations will fade away if you don't act on them. —
Debasish Mridha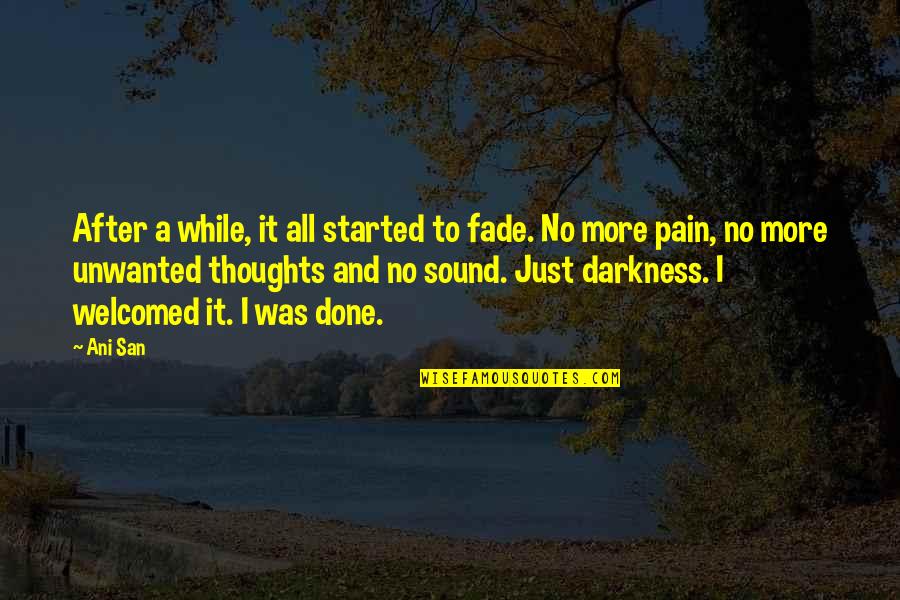 After a while, it all started to fade. No more pain, no more unwanted thoughts and no sound. Just darkness. I welcomed it. I was done. —
Ani San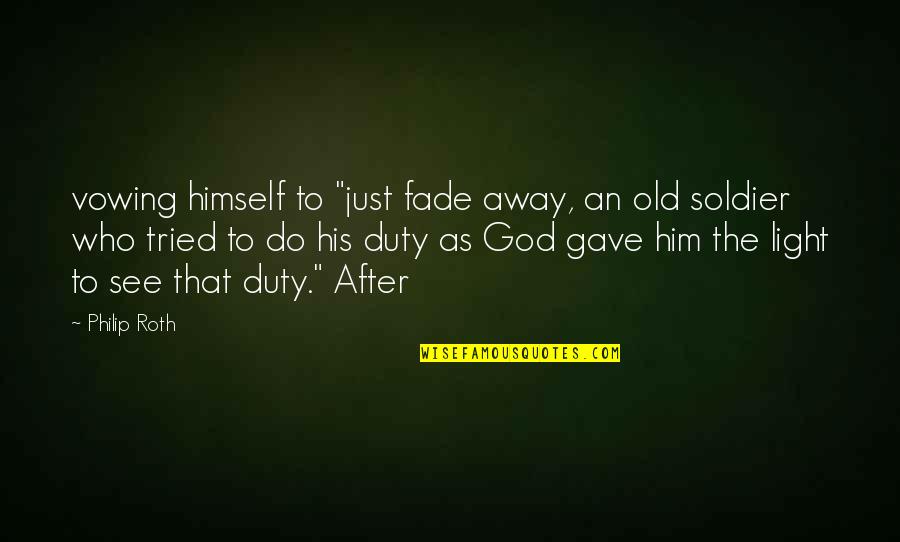 vowing himself to "just fade away, an old soldier who tried to do his duty as God gave him the light to see that duty." After —
Philip Roth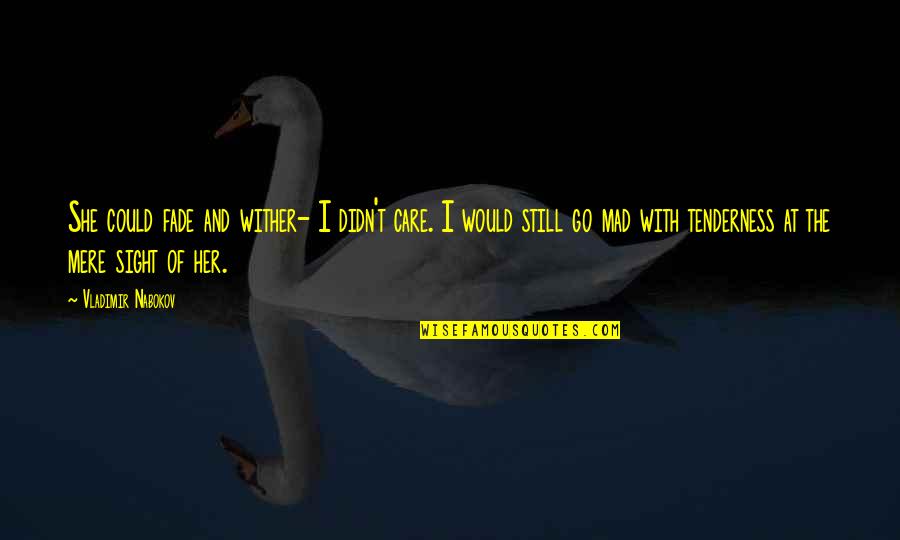 She could fade and wither- I didn't care. I would still go mad with tenderness at the mere sight of her. —
Vladimir Nabokov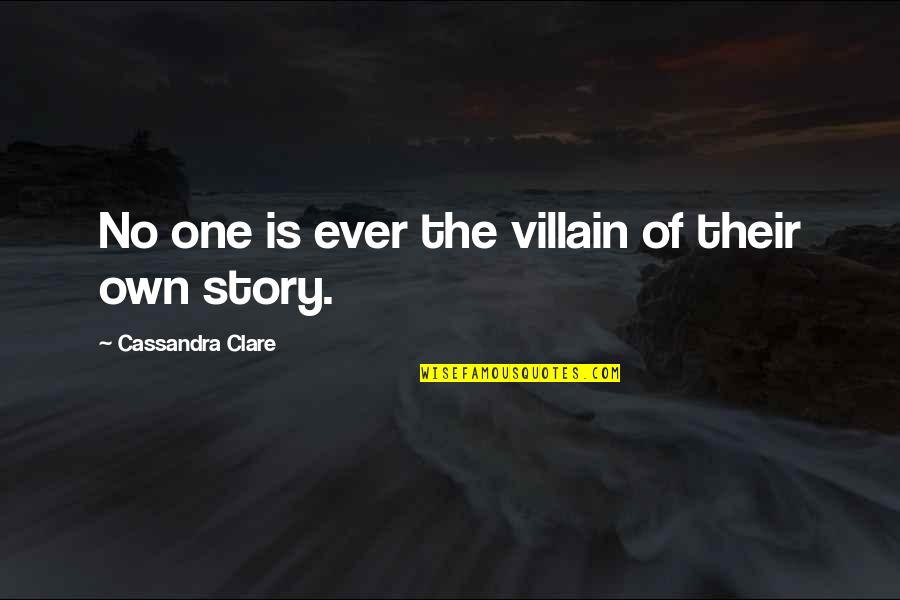 No one is ever the villain of their own story. —
Cassandra Clare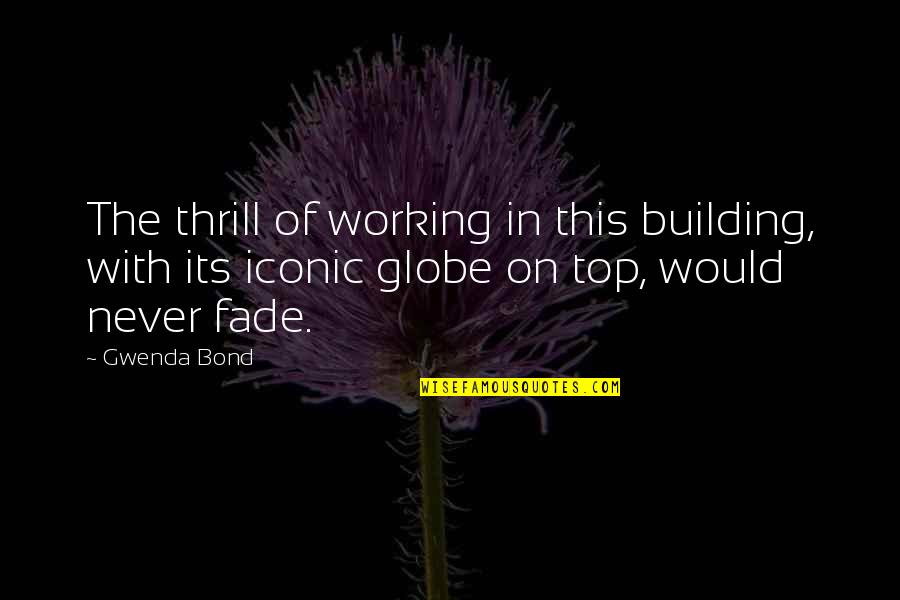 The thrill of working in this building, with its iconic globe on top, would never fade. —
Gwenda Bond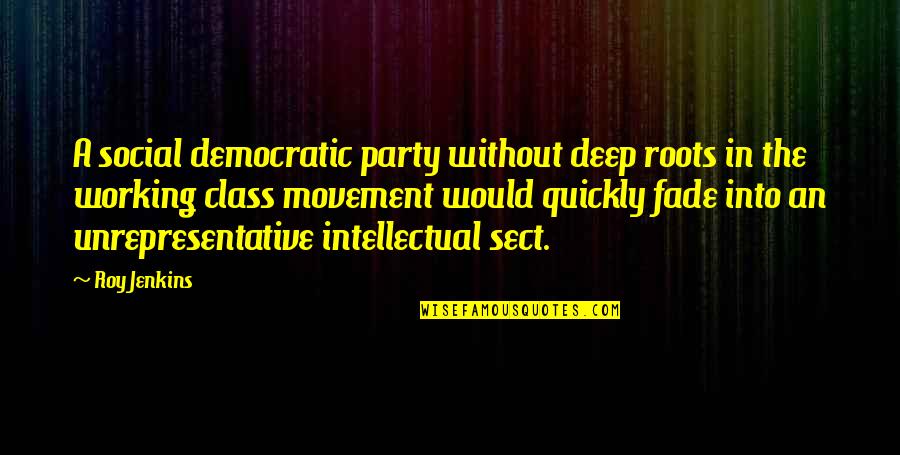 A social democratic party without deep roots in the working class movement would quickly fade into an unrepresentative intellectual sect. —
Roy Jenkins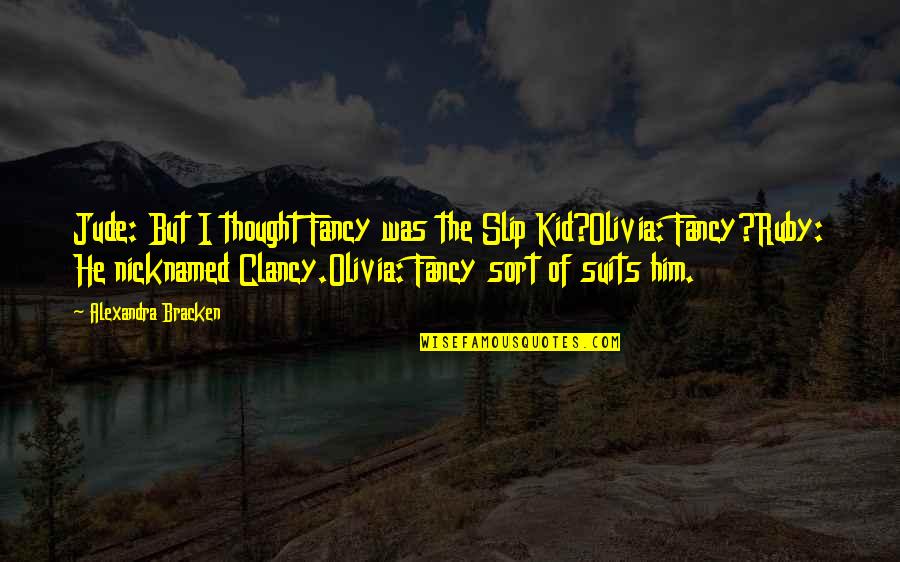 Jude: But I thought Fancy was the Slip Kid?
Olivia: Fancy?
Ruby: He nicknamed Clancy.
Olivia: Fancy sort of suits him. —
Alexandra Bracken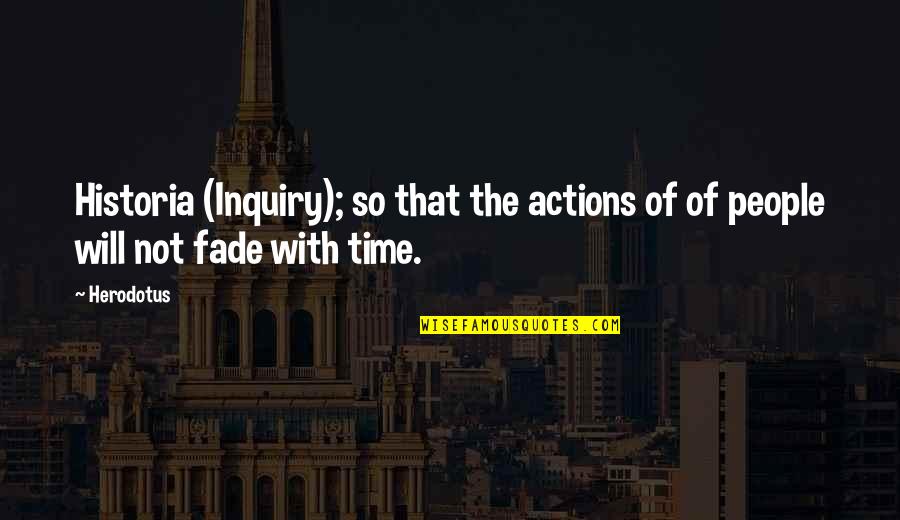 Historia (Inquiry); so that the actions of of people will not fade with time. —
Herodotus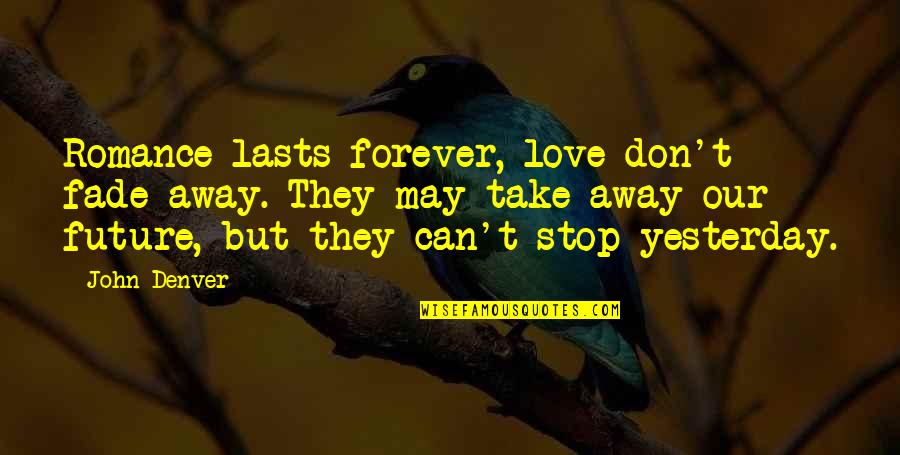 Romance lasts forever, love don't fade away. They may take away our future, but they can't stop yesterday. —
John Denver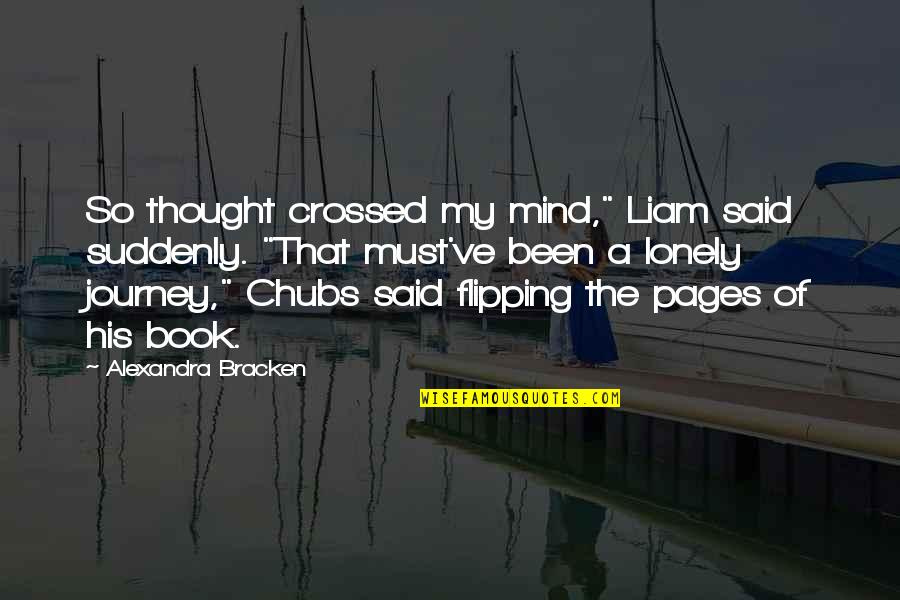 So thought crossed my mind," Liam said suddenly.
"That must've been a lonely journey," Chubs said flipping the pages of his book. —
Alexandra Bracken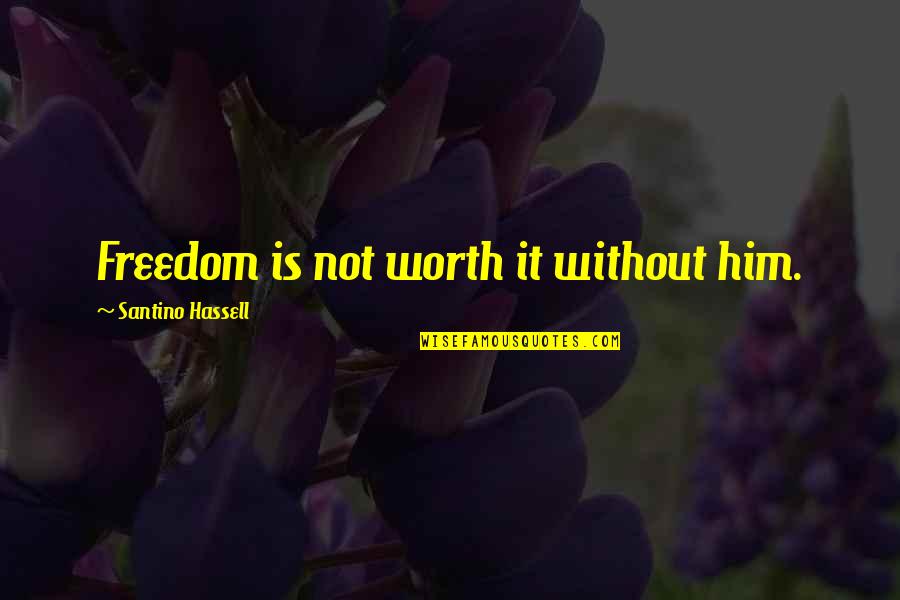 Freedom is not worth it without him. —
Santino Hassell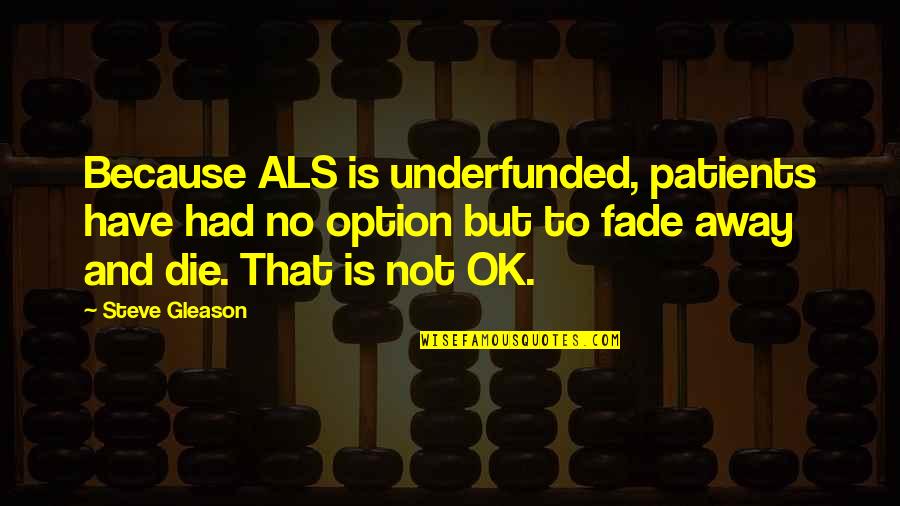 Because ALS is underfunded, patients have had no option but to fade away and die. That is not OK. —
Steve Gleason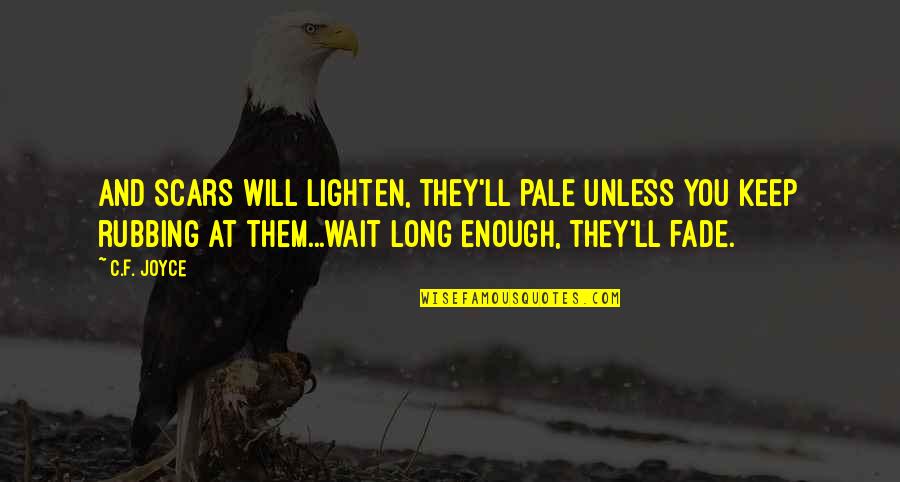 And scars will lighten, they'll pale unless you keep rubbing at them...wait long enough, they'll fade. —
C.F. Joyce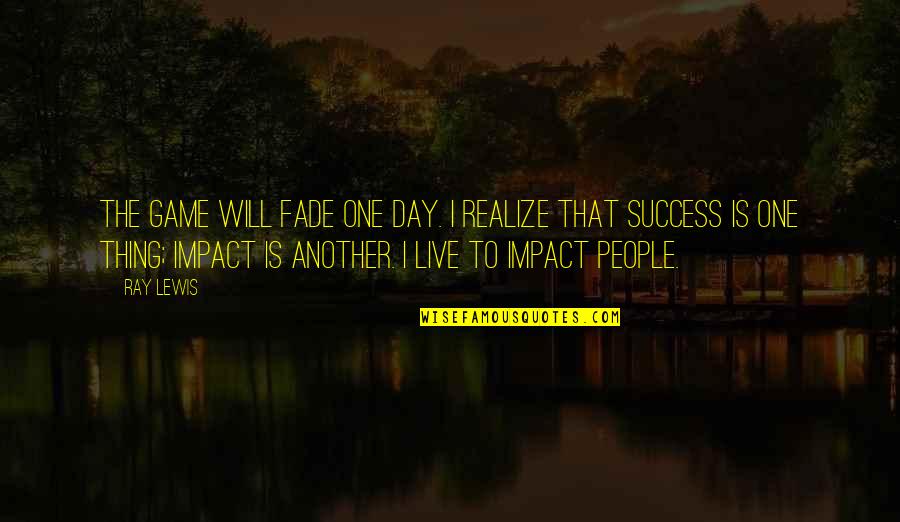 The game will fade one day. I realize that success is one thing; impact is another. I live to impact people. —
Ray Lewis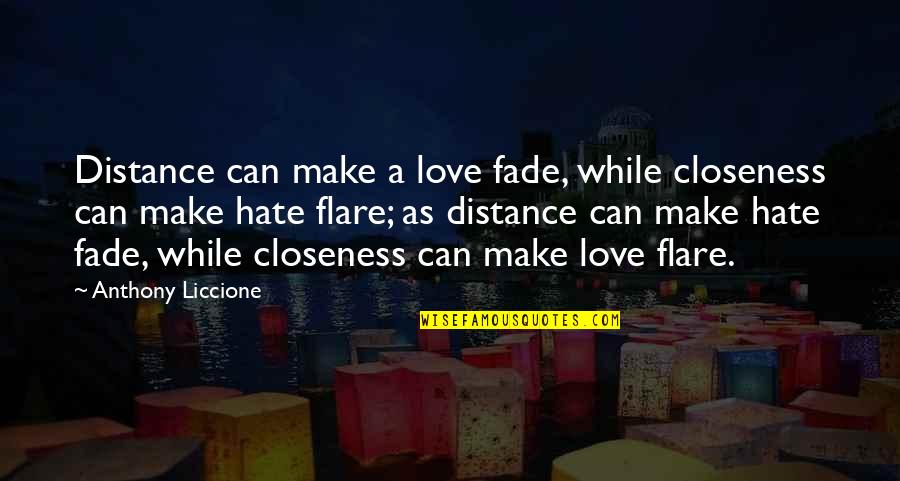 Distance can make a love fade, while closeness can make hate flare; as distance can make hate fade, while closeness can make love flare. —
Anthony Liccione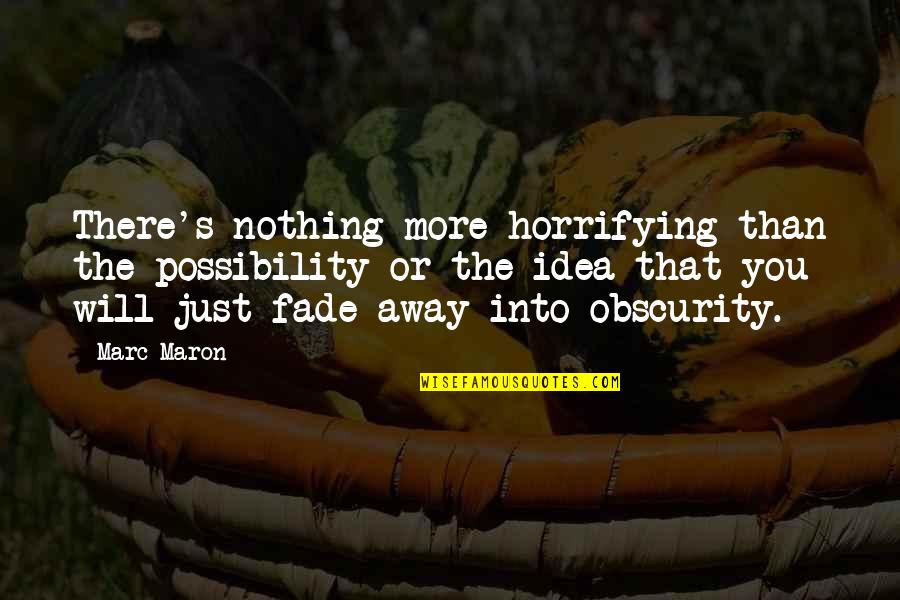 There's nothing more horrifying than the possibility or the idea that you will just fade away into obscurity. —
Marc Maron
He was beautiful in a way that hurt me, but it was the sweetest pain I ever knew, better even than the scars I took on my naming day. —
Ann Aguirre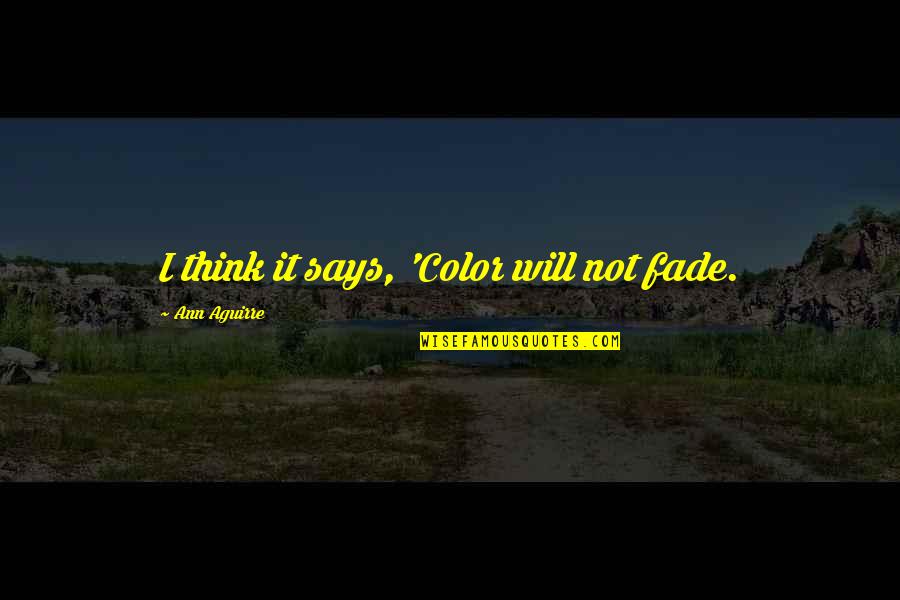 I think it says, 'Color will not fade. —
Ann Aguirre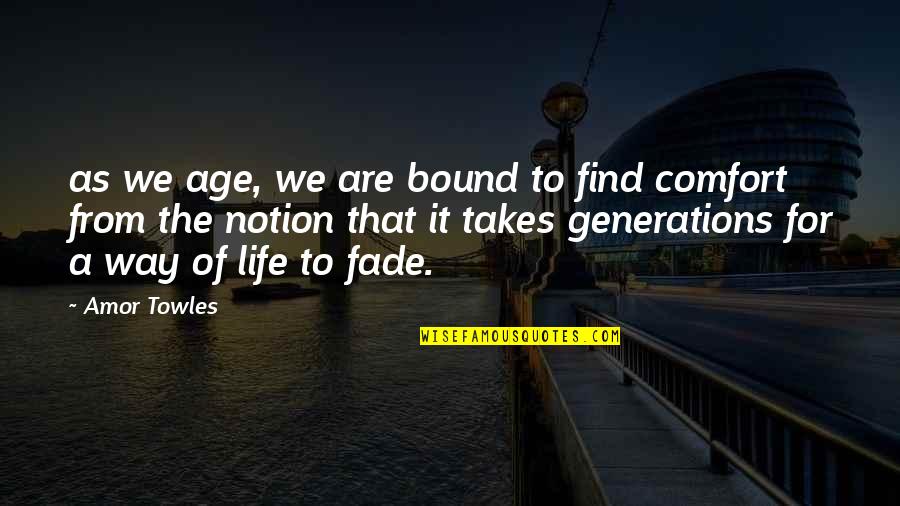 as we age, we are bound to find comfort from the notion that it takes generations for a way of life to fade. —
Amor Towles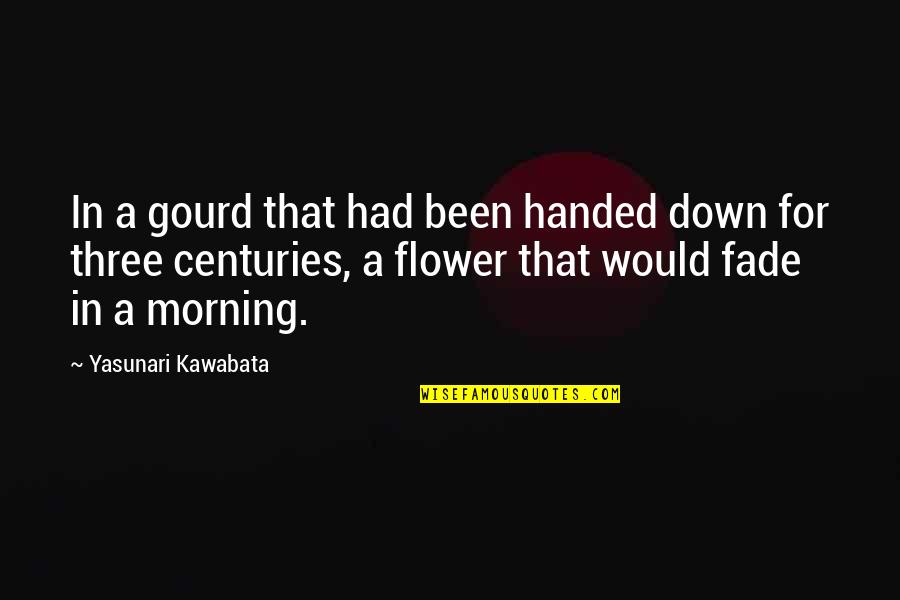 In a gourd that had been handed down for three centuries, a flower that would fade in a morning. —
Yasunari Kawabata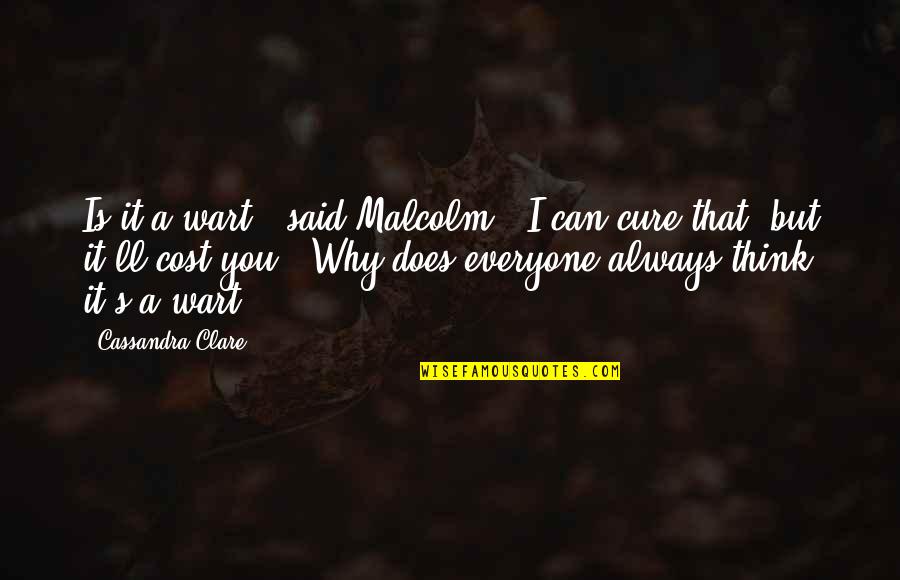 Is it a wart?" said Malcolm. "I can cure that, but it'll cost you."
"Why does everyone always think it's a wart? —
Cassandra Clare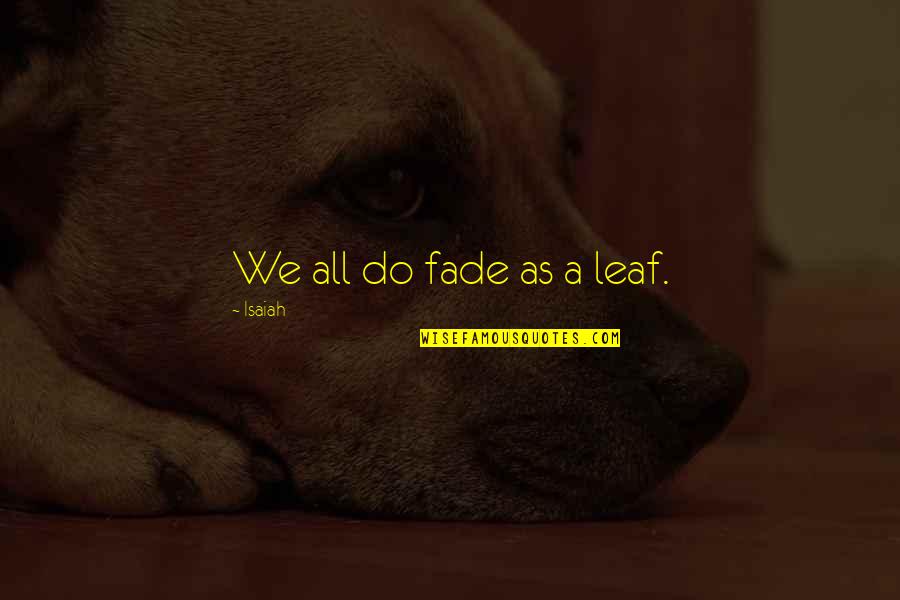 We all do fade as a leaf. —
Isaiah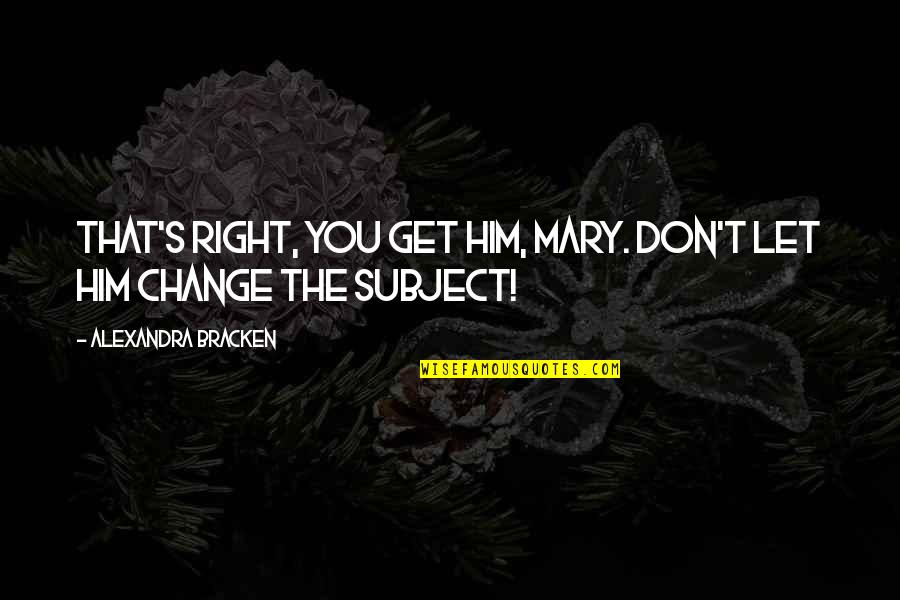 That's right, you get him, Mary. Don't let him change the subject! —
Alexandra Bracken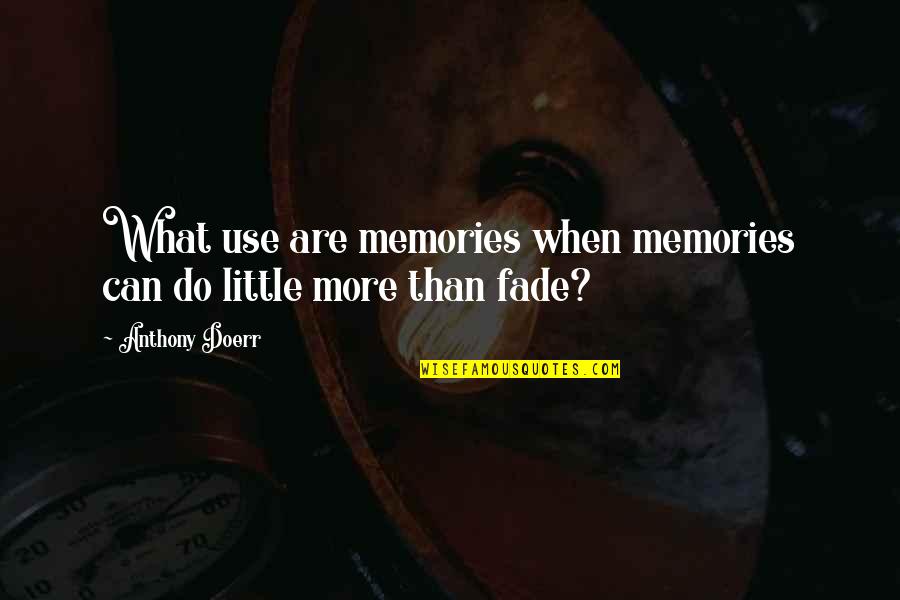 What use are memories when memories can do little more than fade? —
Anthony Doerr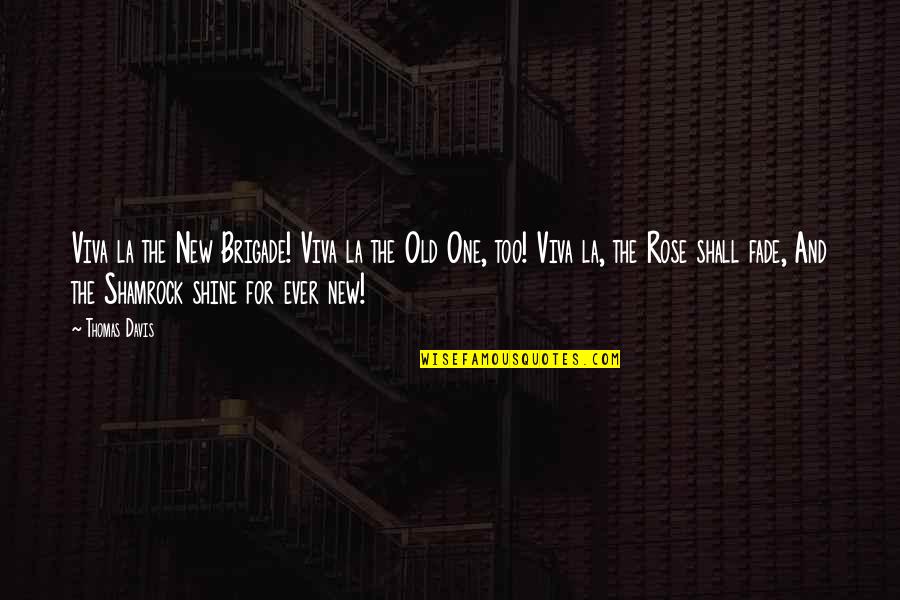 Viva la the New Brigade! Viva la the Old One, too! Viva la, the Rose shall fade, And the Shamrock shine for ever new! —
Thomas Davis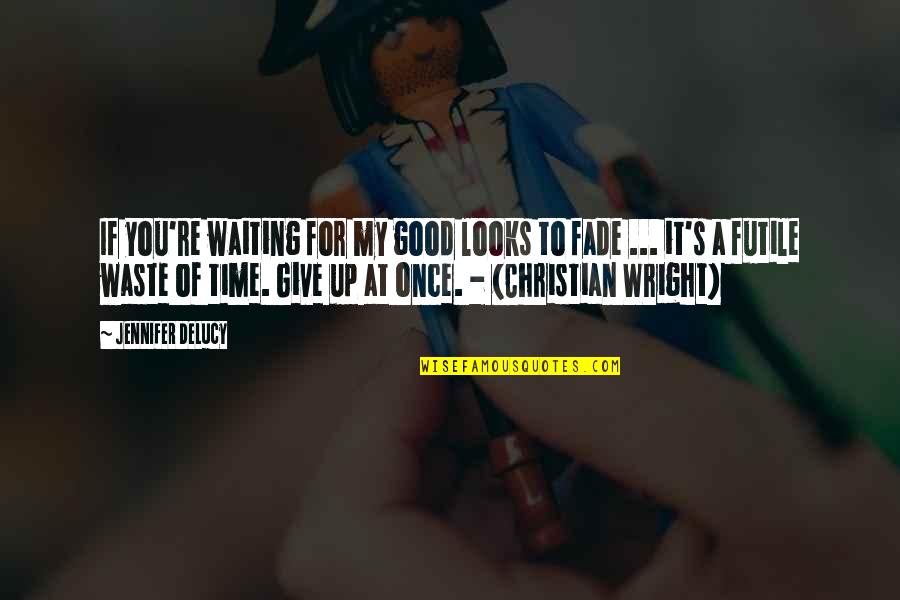 If you're waiting for my good looks to fade ... it's a futile waste of time. Give up at once. - (Christian Wright) —
Jennifer DeLucy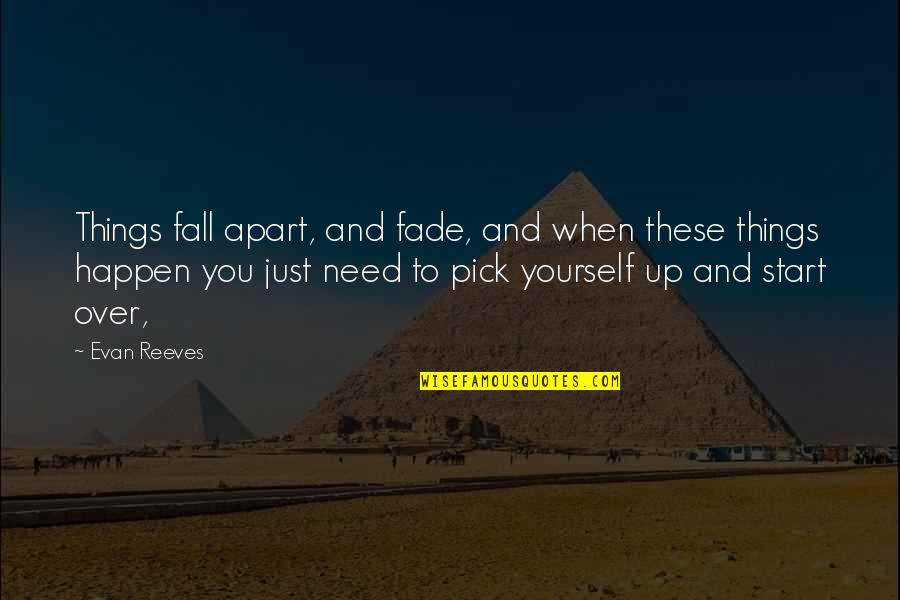 Things fall apart, and fade, and when these things happen you just need to pick yourself up and start over, —
Evan Reeves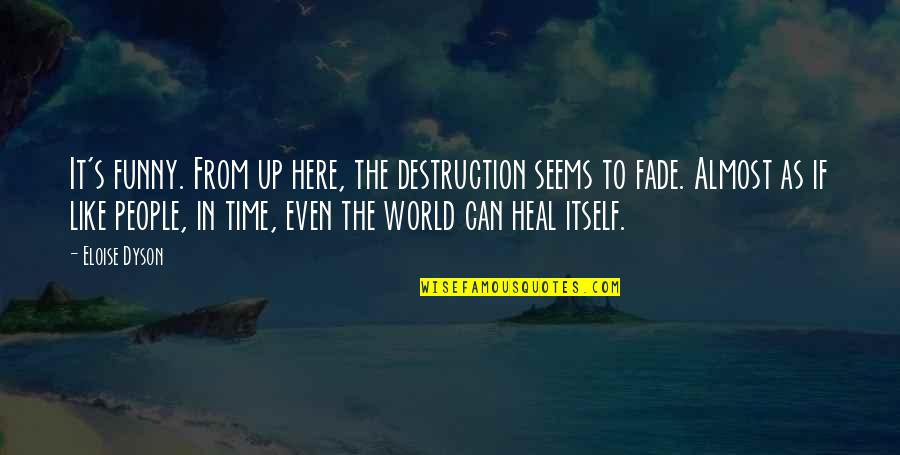 It's funny. From up here, the destruction seems to fade. Almost as if like people, in time, even the world can heal itself. —
Eloise Dyson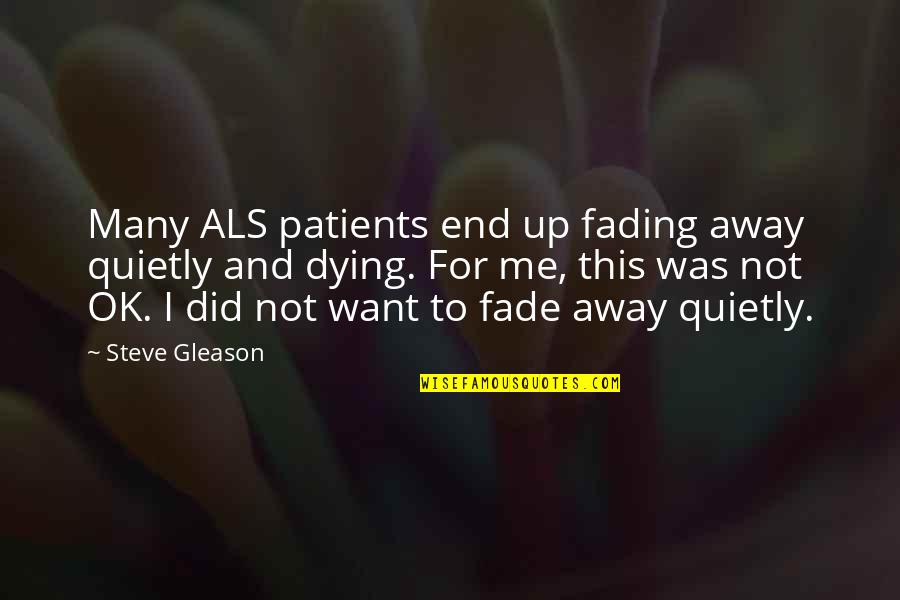 Many ALS patients end up fading away quietly and dying. For me, this was not OK. I did not want to fade away quietly. —
Steve Gleason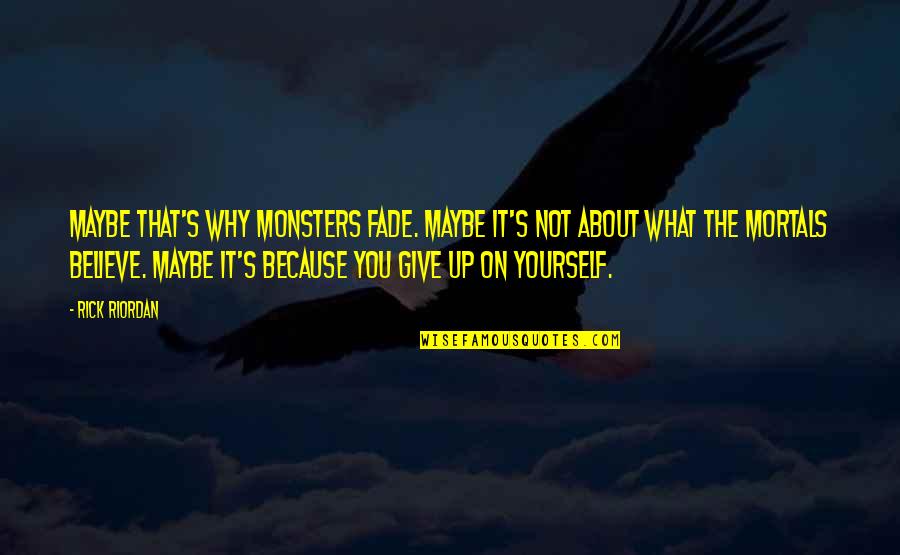 Maybe that's why monsters fade. Maybe it's not about what the mortals believe. Maybe it's because you give up on yourself. —
Rick Riordan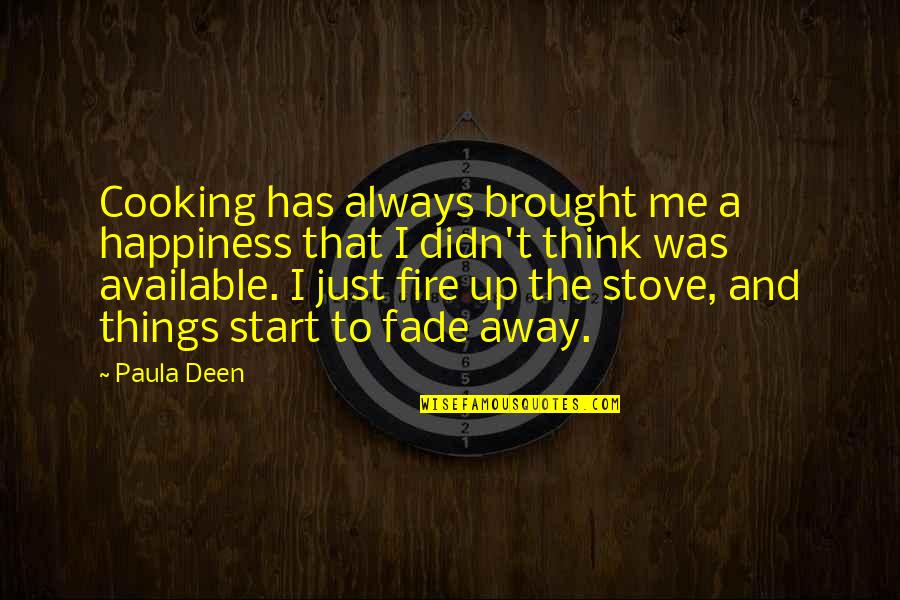 Cooking has always brought me a happiness that I didn't think was available. I just fire up the stove, and things start to fade away. —
Paula Deen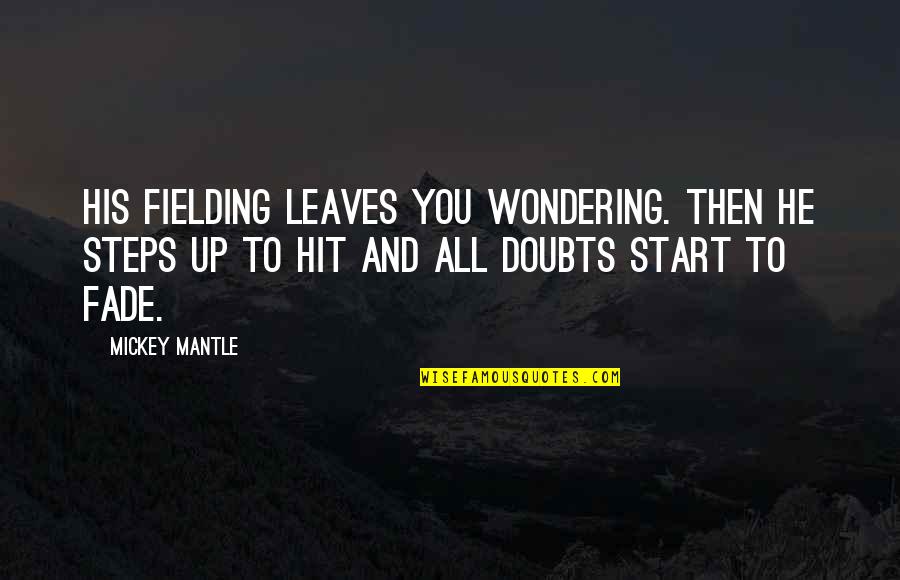 His fielding leaves you wondering. Then he steps up to hit and all doubts start to fade. —
Mickey Mantle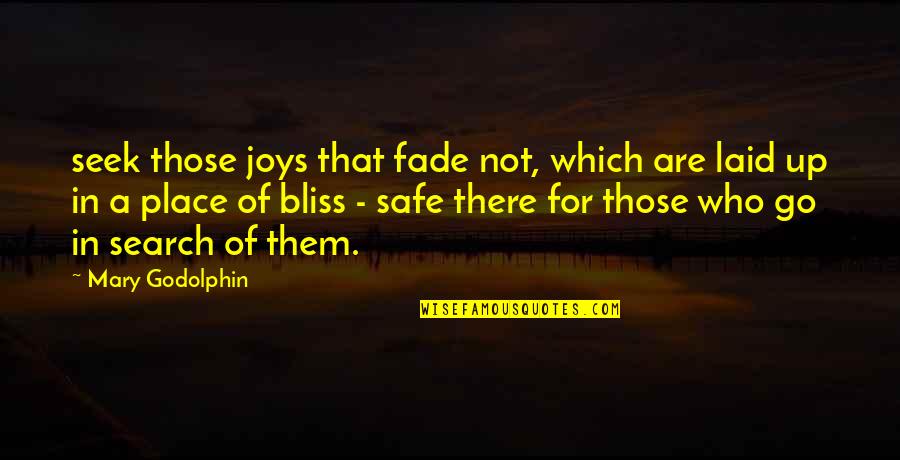 seek those joys that fade not, which are laid up in a place of bliss - safe there for those who go in search of them. —
Mary Godolphin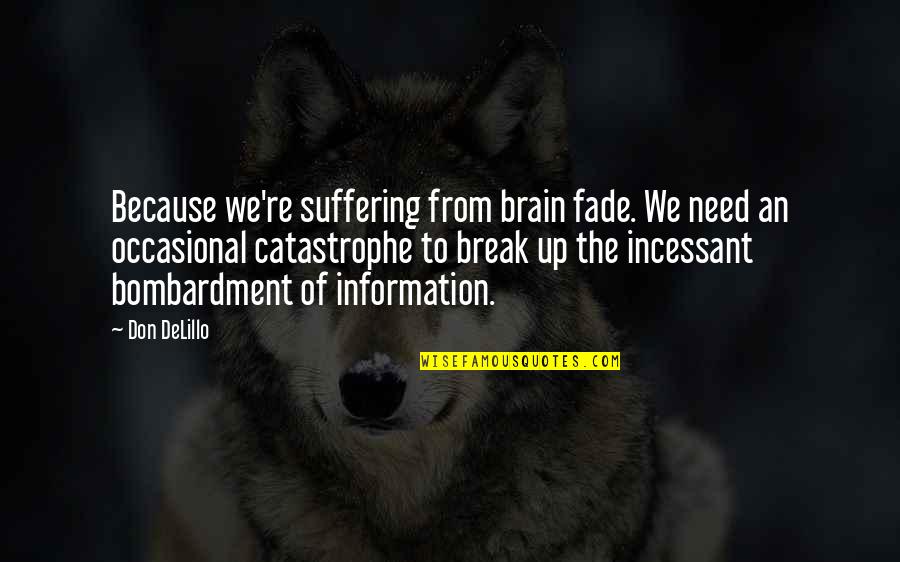 Because we're suffering from brain fade. We need an occasional catastrophe to break up the incessant bombardment of information. —
Don DeLillo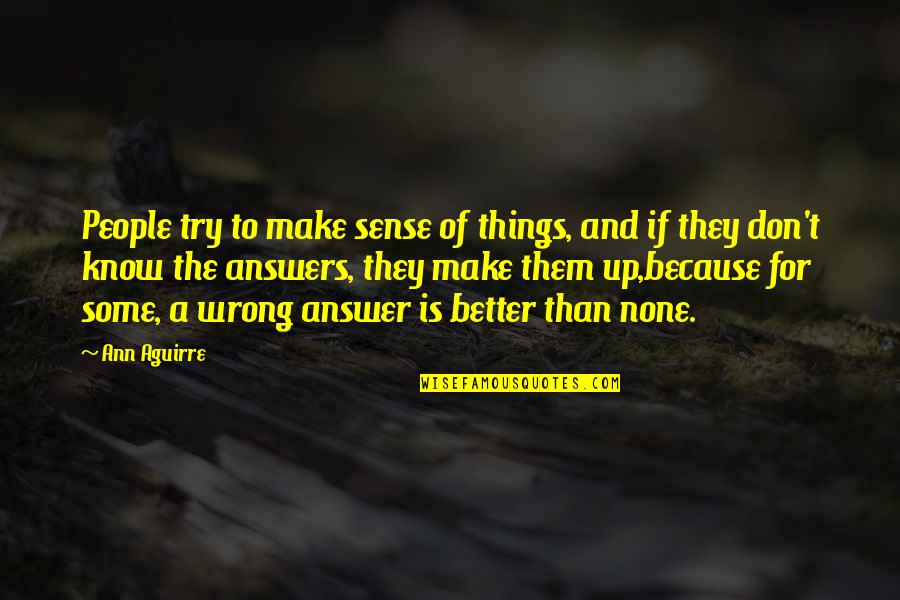 People try to make sense of things, and if they don't know the answers, they make them up,because for some, a wrong answer is better than none. —
Ann Aguirre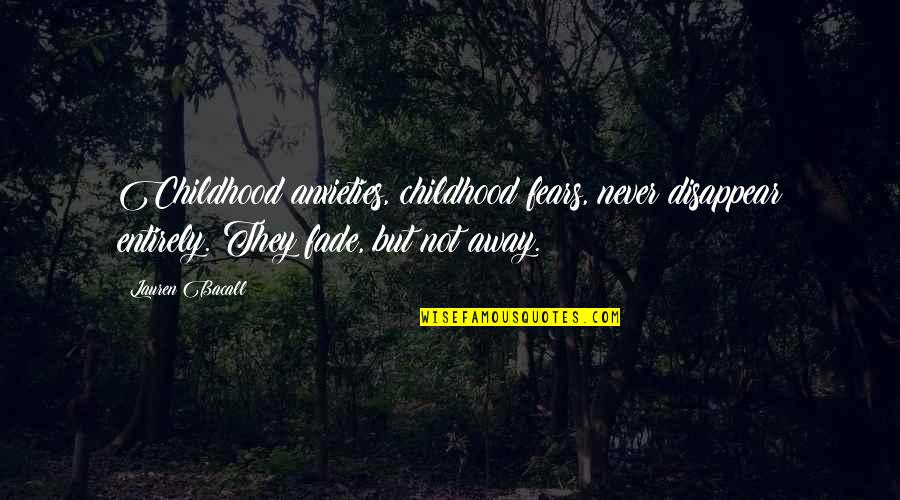 Childhood anxieties, childhood fears, never disappear entirely. They fade, but not away. —
Lauren Bacall